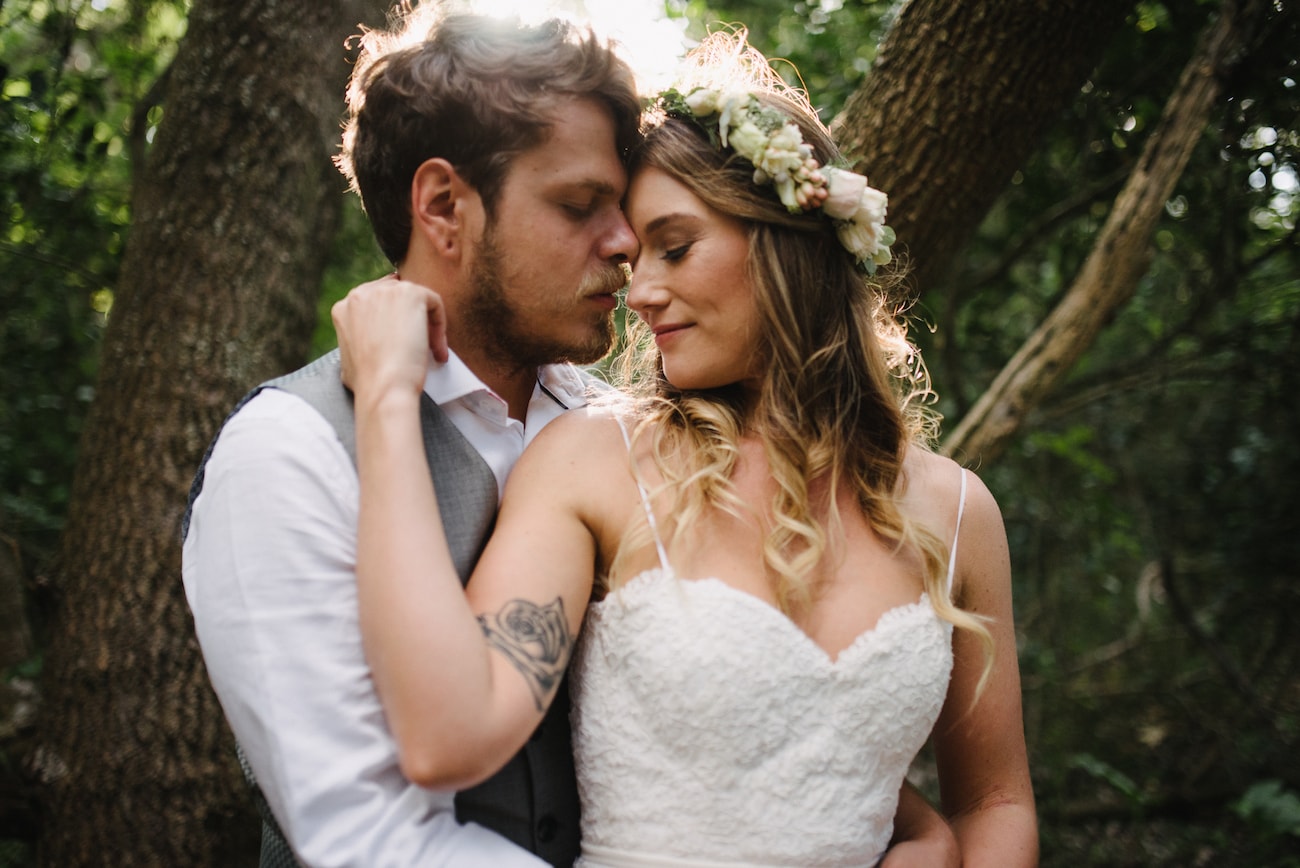 A magical forest is always a good idea for a wedding ceremony backdrop – just take a look at this delightful De Uijlenes celebration captured by Yeah Yeah Photography if you have any doubt! Bride and groom, Nicky and Max, drew their inspiration from the raw beauty of this spectacular setting, incorporating natural materials and handmade details throughout. The bride wore a beautiful boho gown with a floral crown, while the groom rocked a waistcoat perfect for a rustic summer do. And with watercolour stationery and fairy lights a-twinkling, this whole gallery of images is a breath of fresh air!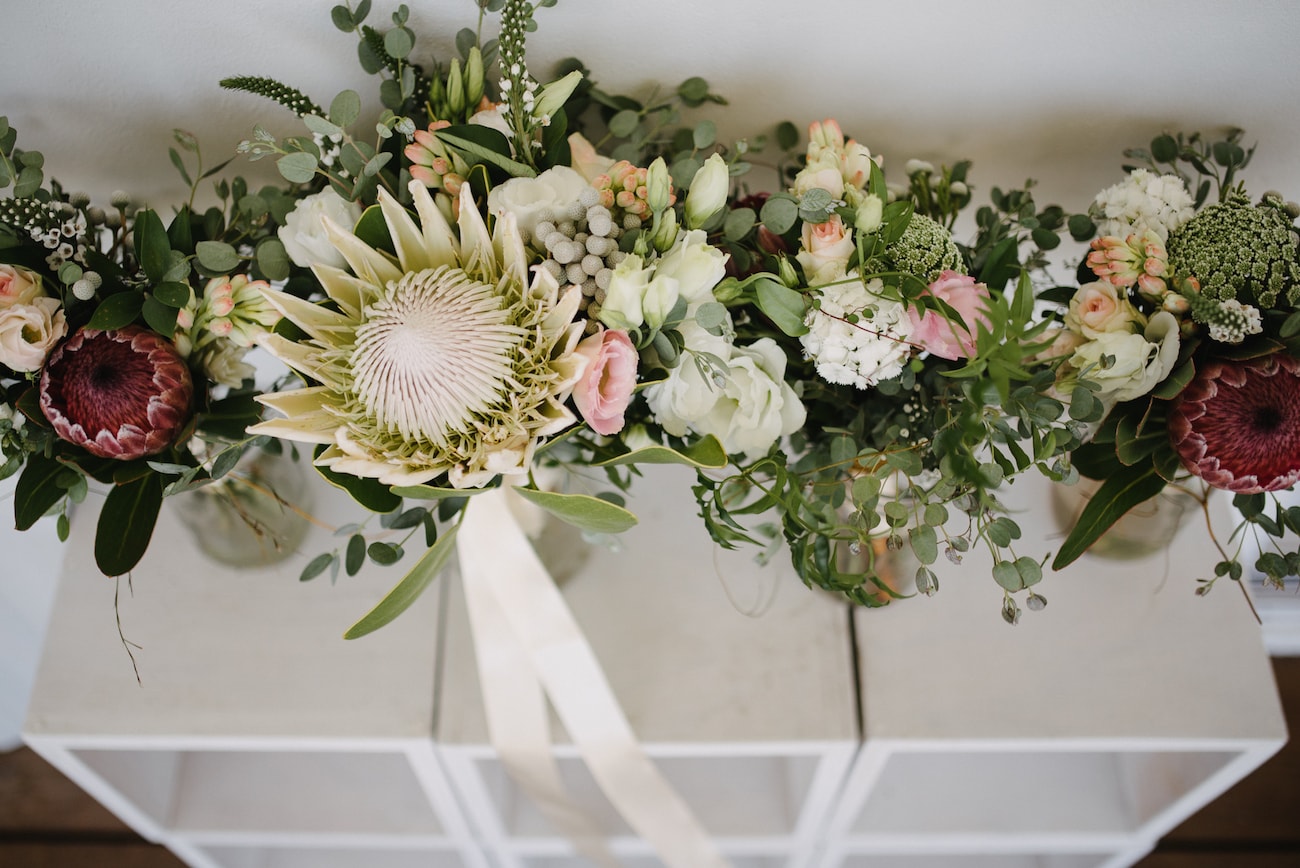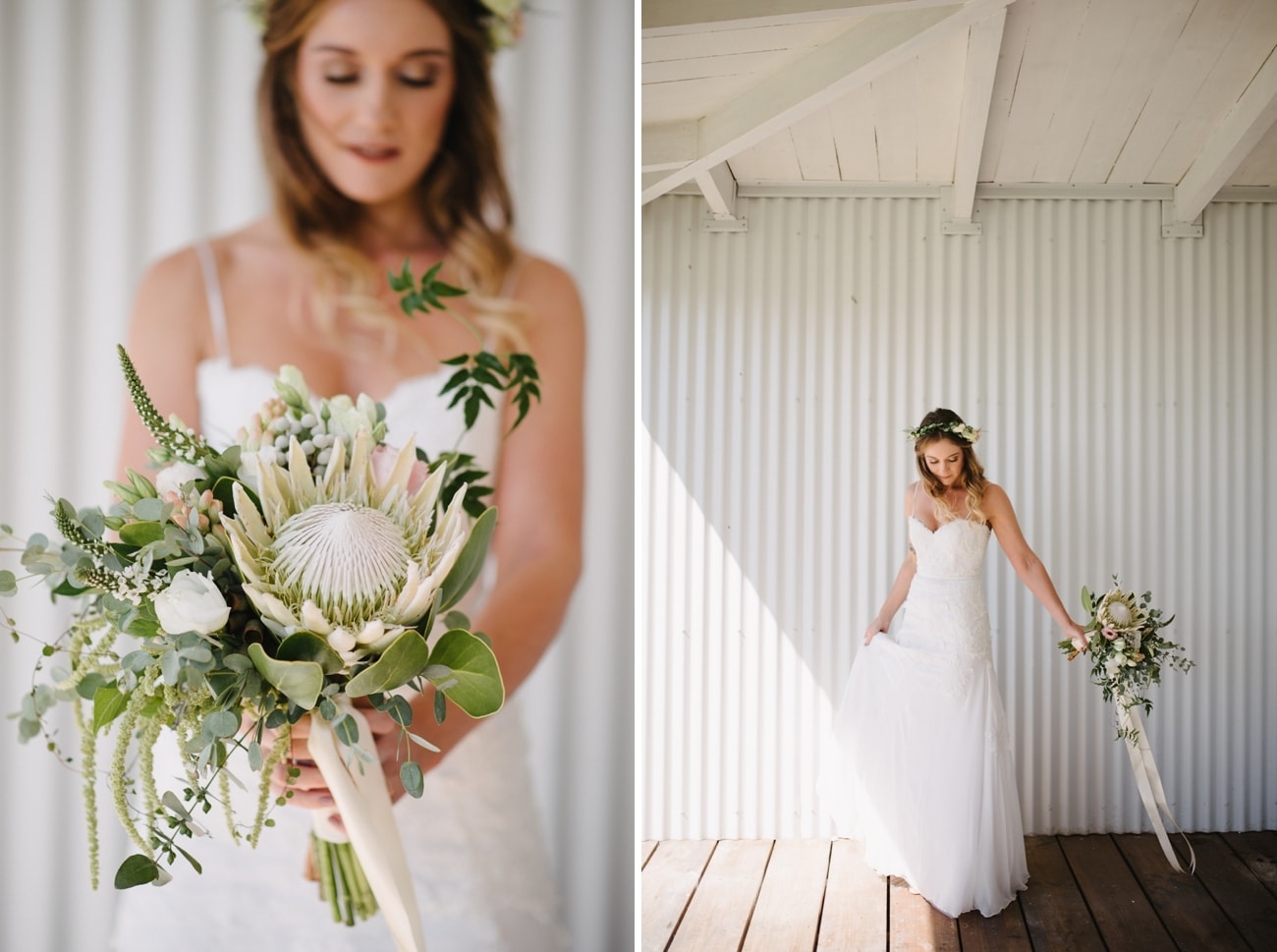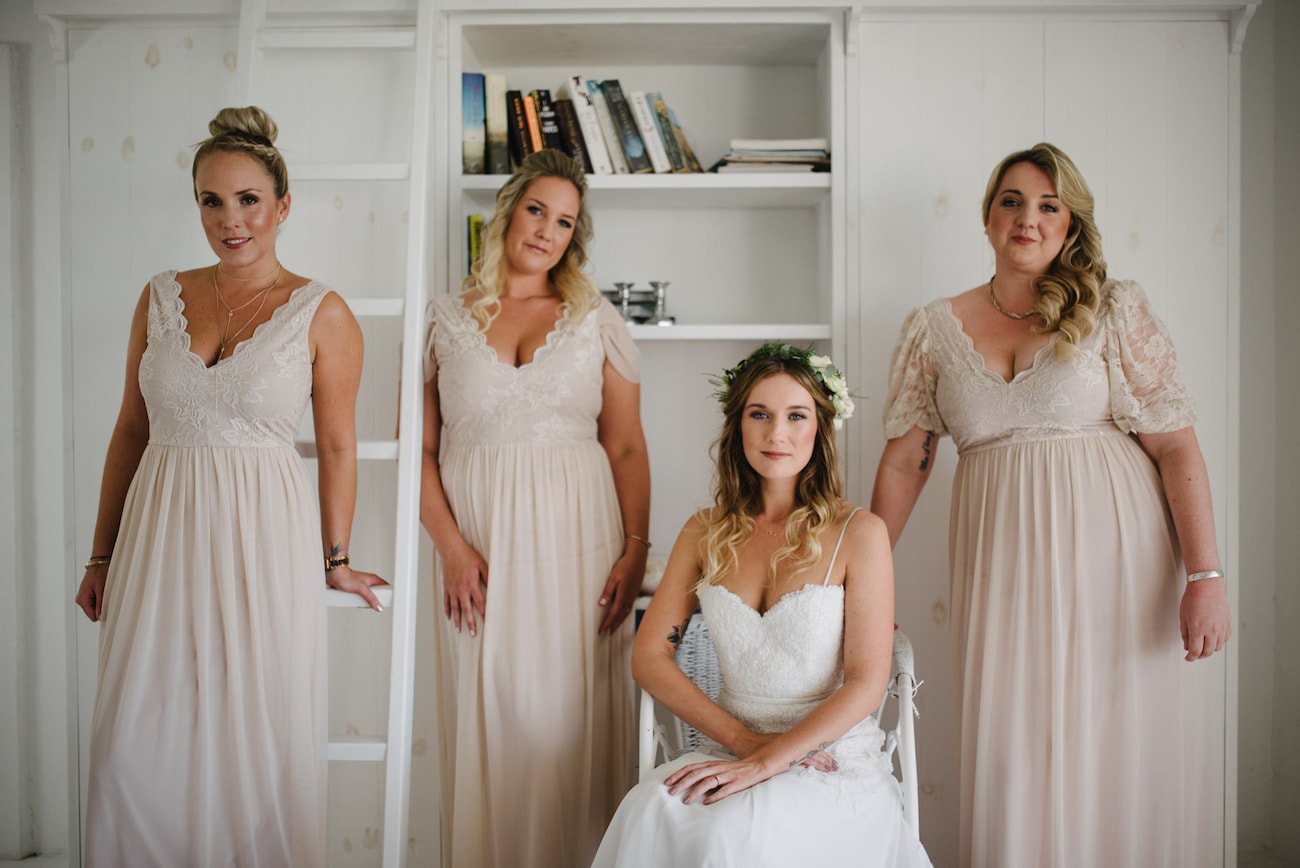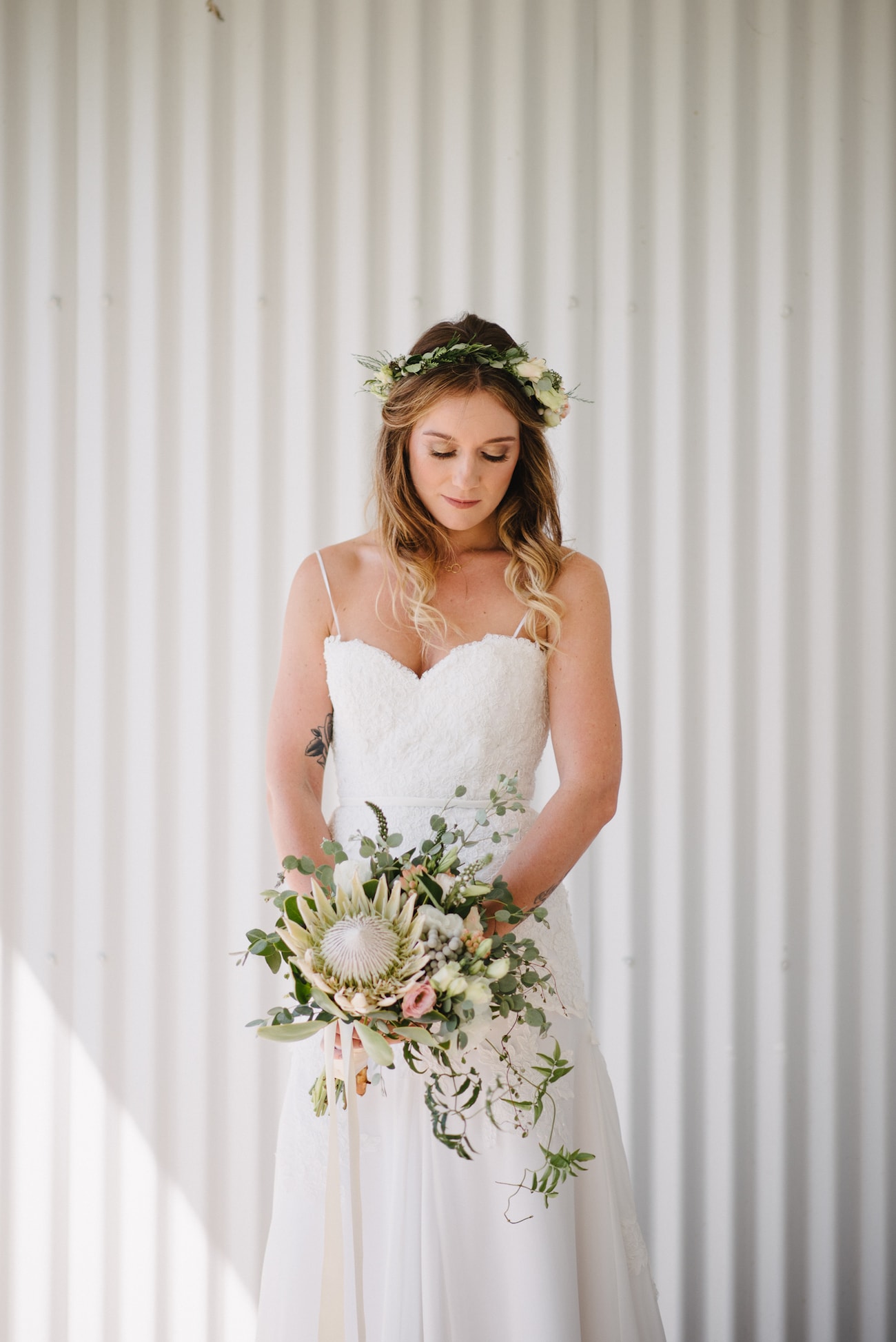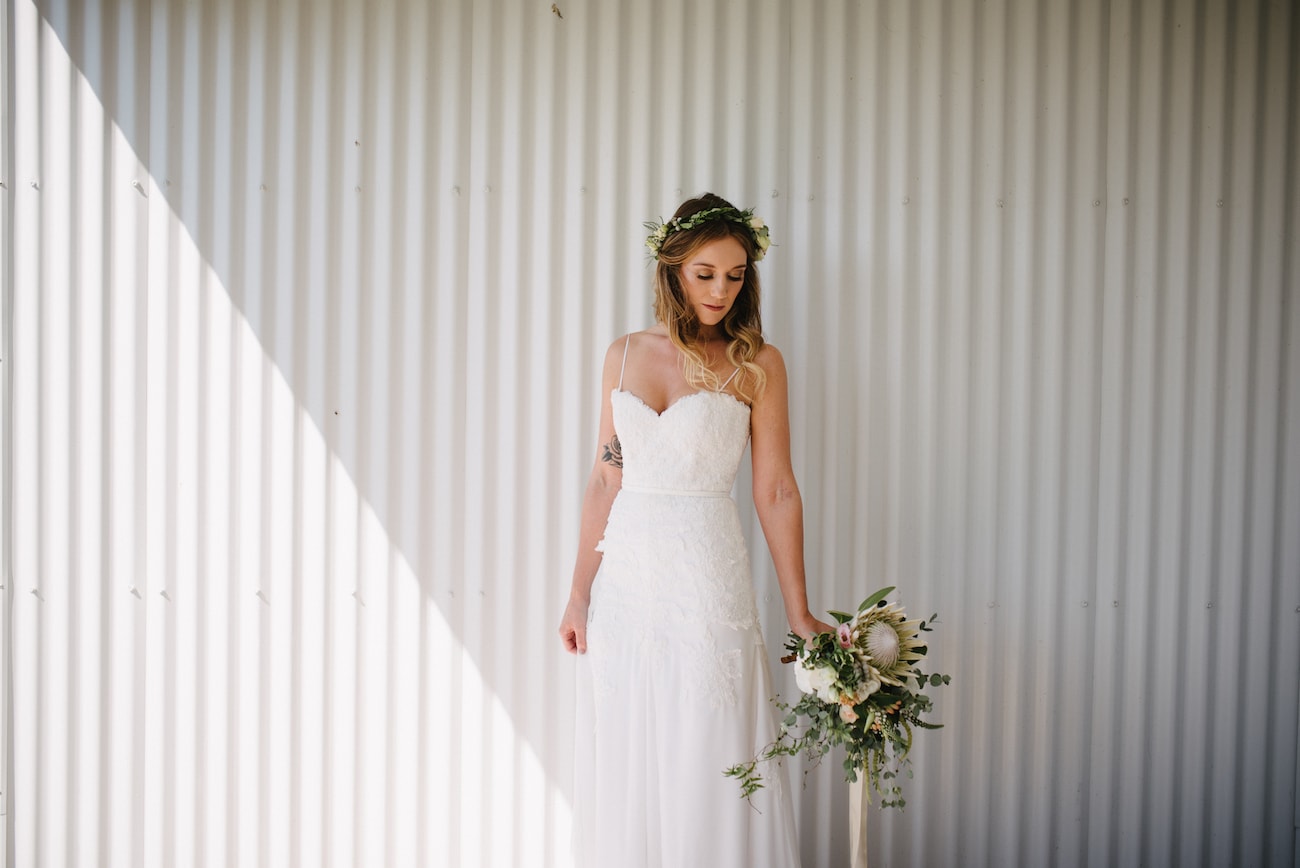 Love Story
We actually met almost ten years ago, when I was around 19 years old and he was 20. We dated a little, on and off, for around two years or so, but then we ended it. We both separated, dated other people and experienced different things, and as it turns out that was just what needed to happen. We met up for a drink one rainy day in town after work to avoid the traffic a couple of years after that, just for a general catch-up after a very long time. He walked me to my car, kissed me in the rain, and that was pretty much it! I think we both knew we were ready to start a life together, realising perhaps we never fell out of love with each other at all. About two years after that we were engaged, living together and planning our wedding, and the rest of our lives together!
The Proposal
For various personal reasons I had made a promise to myself that I wouldn't live with a guy unless I absolutely KNEW he was the one I was going to marry (engagement ring or not). So on the 1st of Feb 2015, after moving all our crap into our lovely new little cottage, he got down on one knee and proposed! Very sentimental and heartfelt.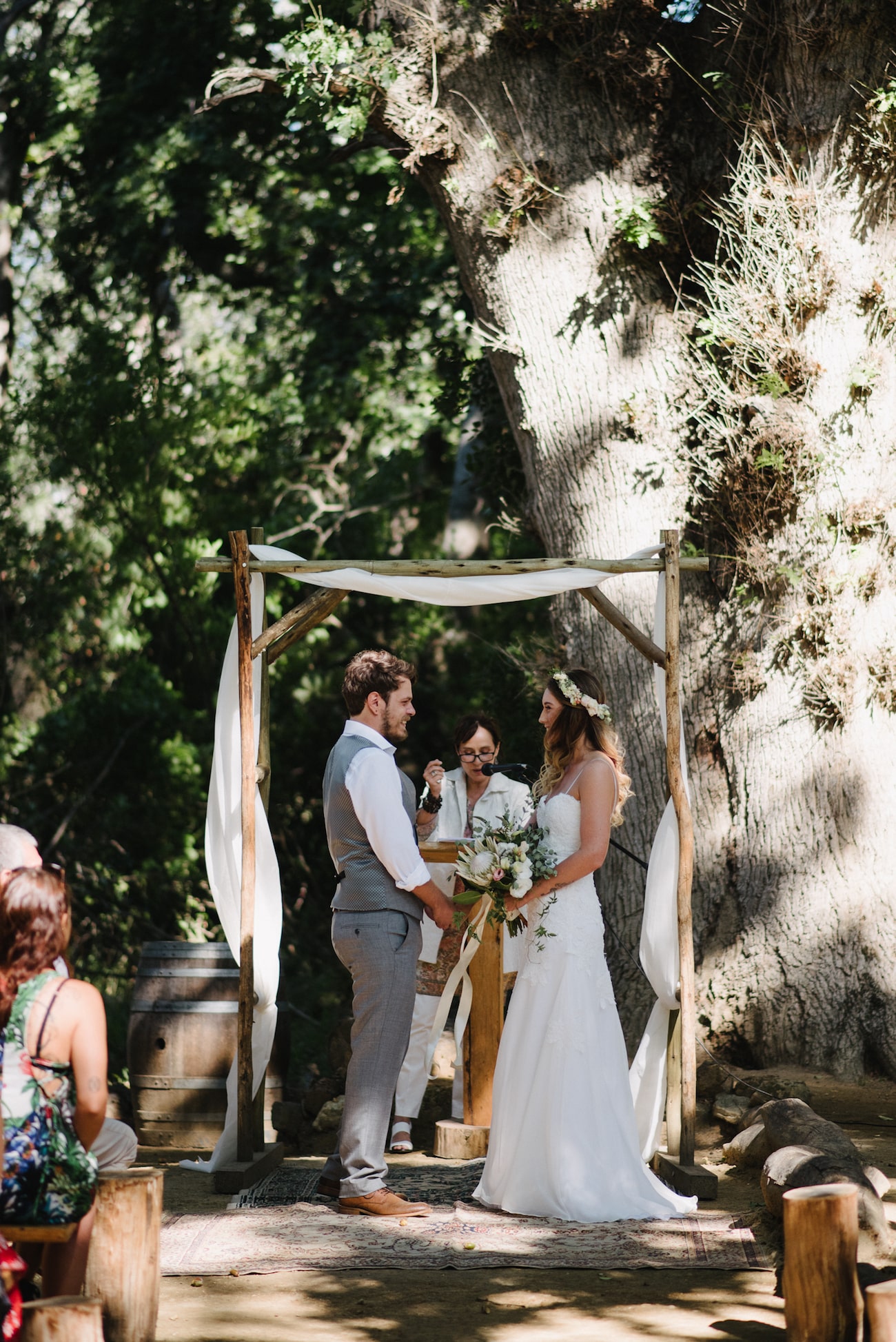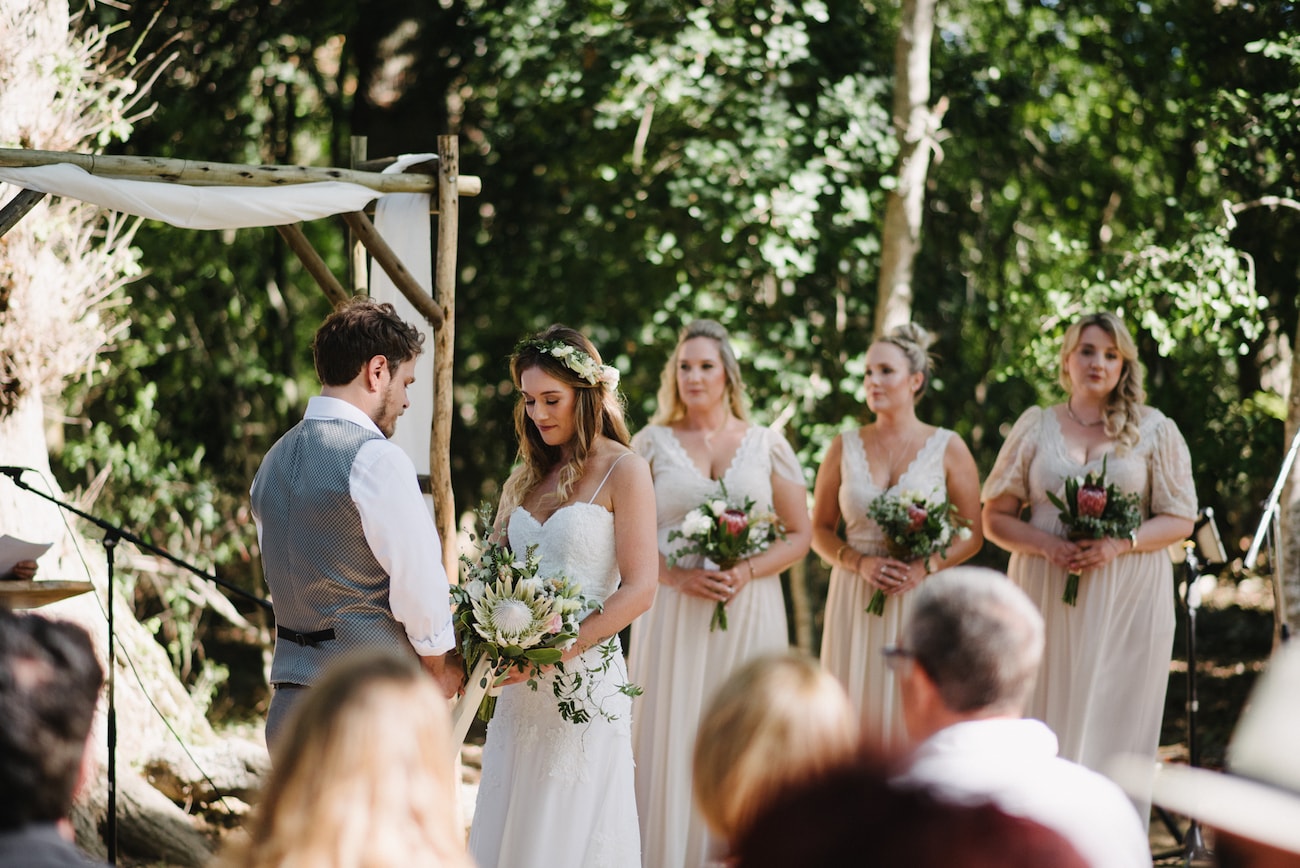 The Venue
One of my biggest fears was that I'd blink and the day would be finished, as so many brides tell you after the fact. I shuddered to imagine myself feeling that way after spending SO much money on a wedding, so I knew I always wanted a wedding out of town, where we could make more of a weekend of it, and Max agreed. Apart from that, I also knew I wanted a summer wedding, something outdoor-sey and romantic, and De Uijlenes had it all! A beautiful fairy forest, a massive rustic barn for the reception, and accommodation right there on the farm so we could party all night around the bonfire and dance to our hearts content till the sun rose. Also De Uijlenes is just picturesque! The farm is beautifully maintained with a relaxing and peaceful atmosphere. Enough said!
Wedding Style
I never wanted a particular colour scheme for my wedding. I feel that's generally an outdated idea, what with so many beautiful and creative places to get married nowadays. It's not like it was when our parents got married and you were restricted to the church down the road and the town hall, so you HAD to make that space look good, haha. What I did want, however, was a natural feeling that fitted in well with the venue, so I tried to keep things tonal, neutral and light. Luckily the venue was just SO beautiful, not very much needed to be added, which made the whole day a lot more effortless than I ever thought possible. Flowerheart, who did my flowers and decor, went above and beyond out of just four inspiration pics (and I mean ALL flowers, Marlize is a miracle worker who created everything from my flower crown to my bouquet, and of course the table decorations – greenery and candles!). I just wanted my day to be dreamy, romantically bohemian, laid back and enjoyable for all.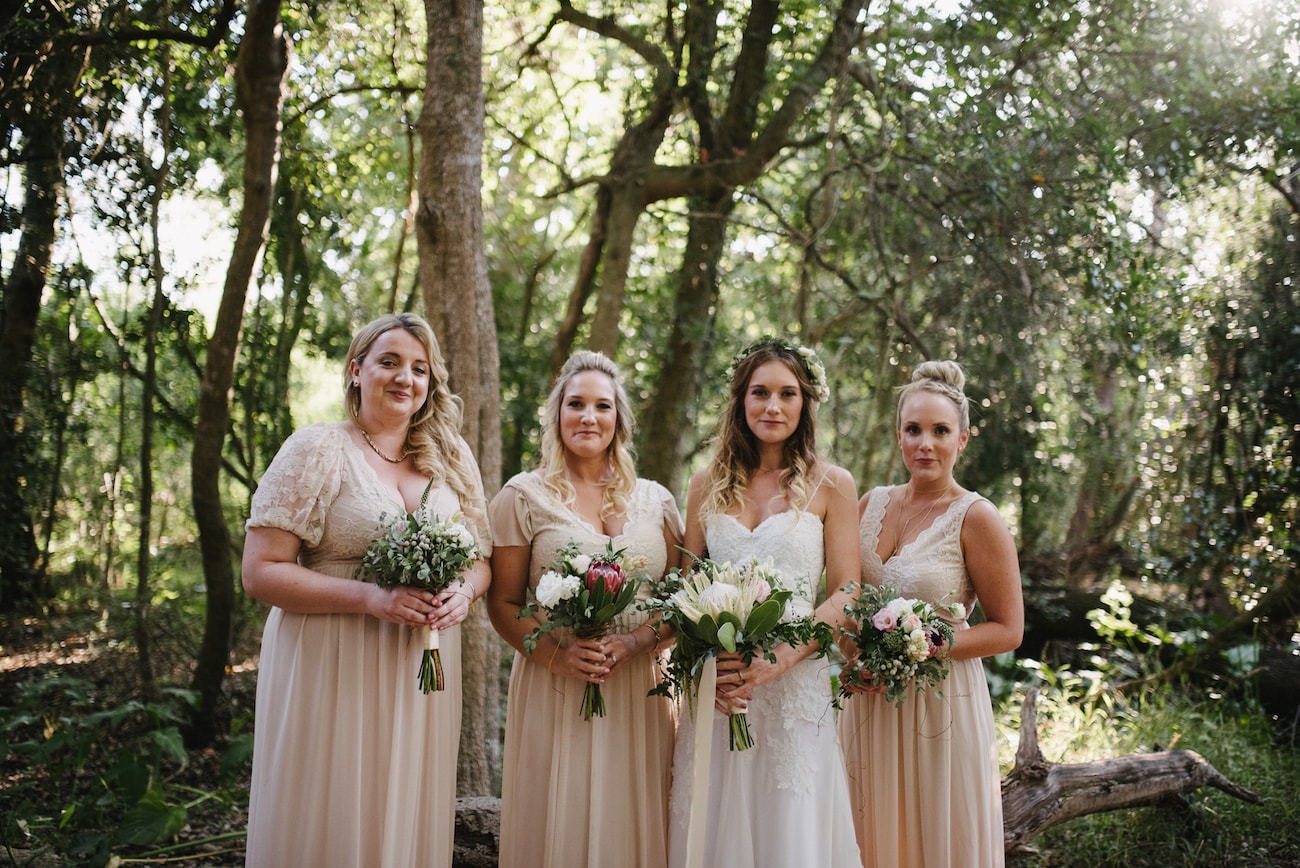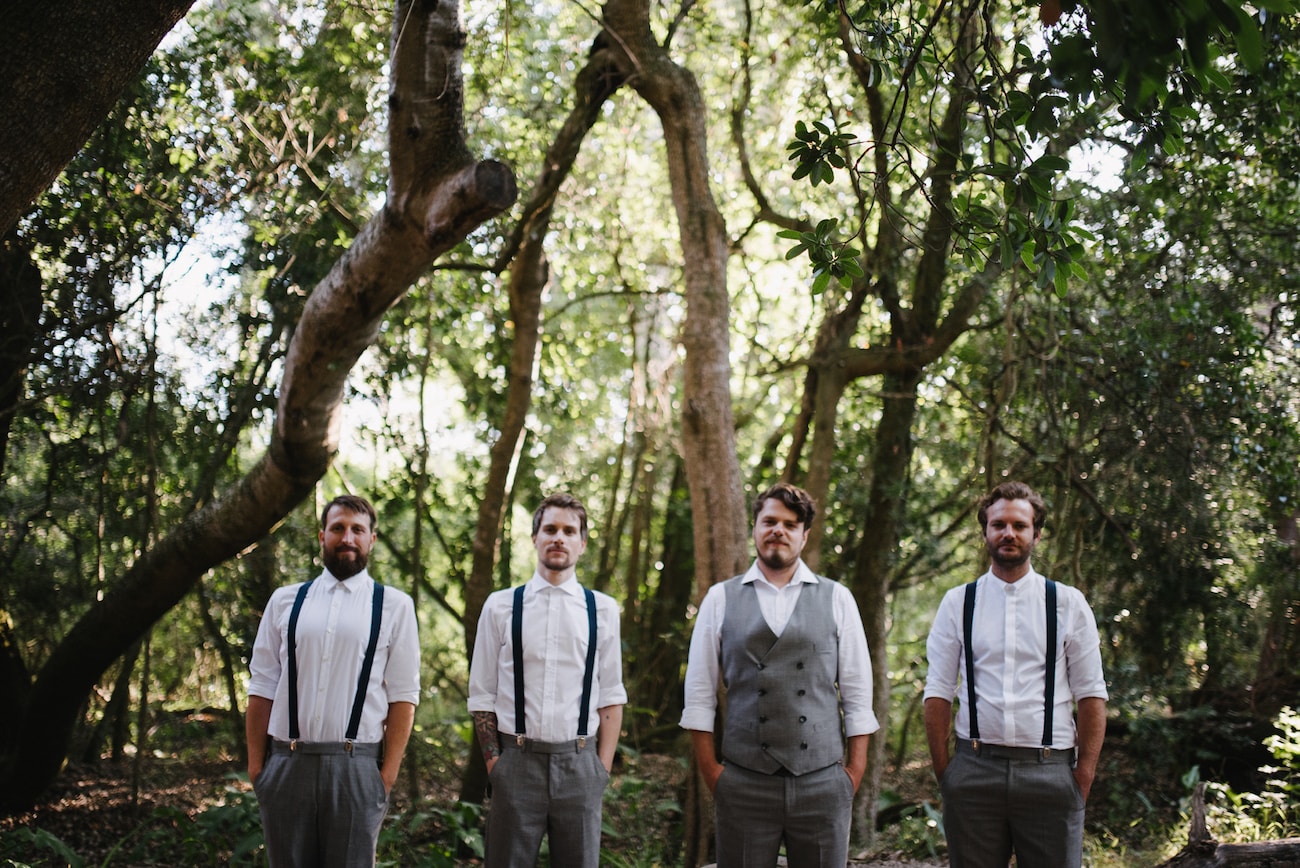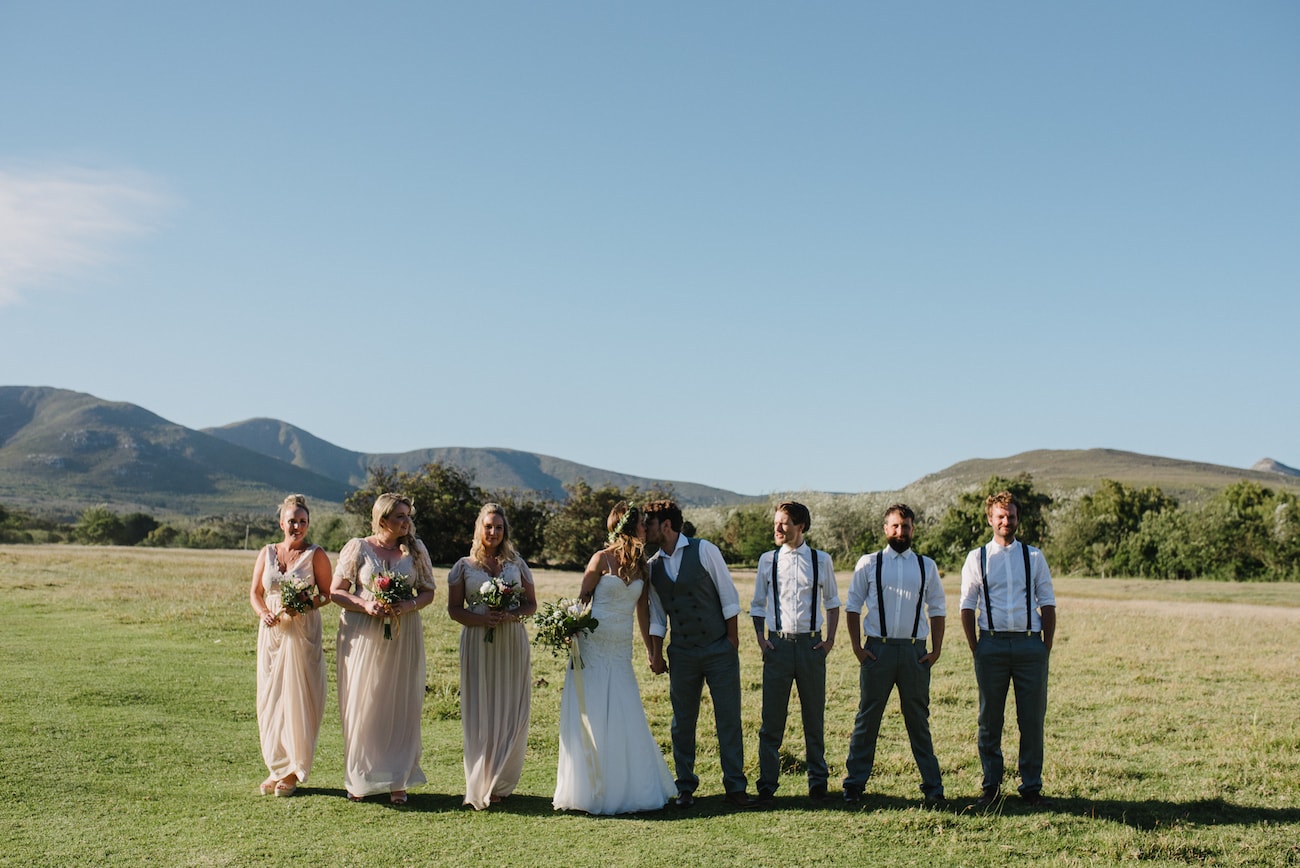 Wedding Details
For walking down the aisle, we asked a good friend of ours, Jon Shaban, to play the guitar and sing. He sang "Back To You" by Twin Forks which, if you know our love story you'd understand how fitting the lyrics are. Jon is incredibly talented and it added such a magical and personal touch to such an important part of the day, something we will cherish forever. My mom ordered my garter online – it was her very first ever online purchase ever, bless her! She managed to find a lady who handmakes exquisite garters, and you get one to keep and one to wear and throw! I loved that. My wedding cake was baked by Jess, my best friend and one of my bridesmaids, and decorated with flowers by Flowerheart. So that was very special to me too. My husband and his family are Russian, and my father-in-law managed to bring over two bottles of superb Russian vodka for the wedding day! That made for some memorable shots around the bar after dinner! My mom and stepdad handmade giant marshmallows on long sticks, which were served to our guests as a late-night snack around the bonfire! A really well-received touch. Two of our close friends were sadly unable to attend our wedding as they are musicians and were working overseas at the time, but what they did do, however, was record a cover of our first dance song which we played for our first dance. It was incredibly special that they still got to be a part of our day, not to mention the fact that we had our very own first dance song created just for us! Another thing I loved was the polaroid task, which I gave to my cousin and best friend, Chloe. I gave her a stack of polaroids and asked her to "get all up" in the important moments – our kiss, cutting the cake etc. After the wedding when we met up she handed me a box with a bunch of polaroids from the wedding. Even though we hired a photographer, it was SO special to have our day recorded on film too. Something tangible.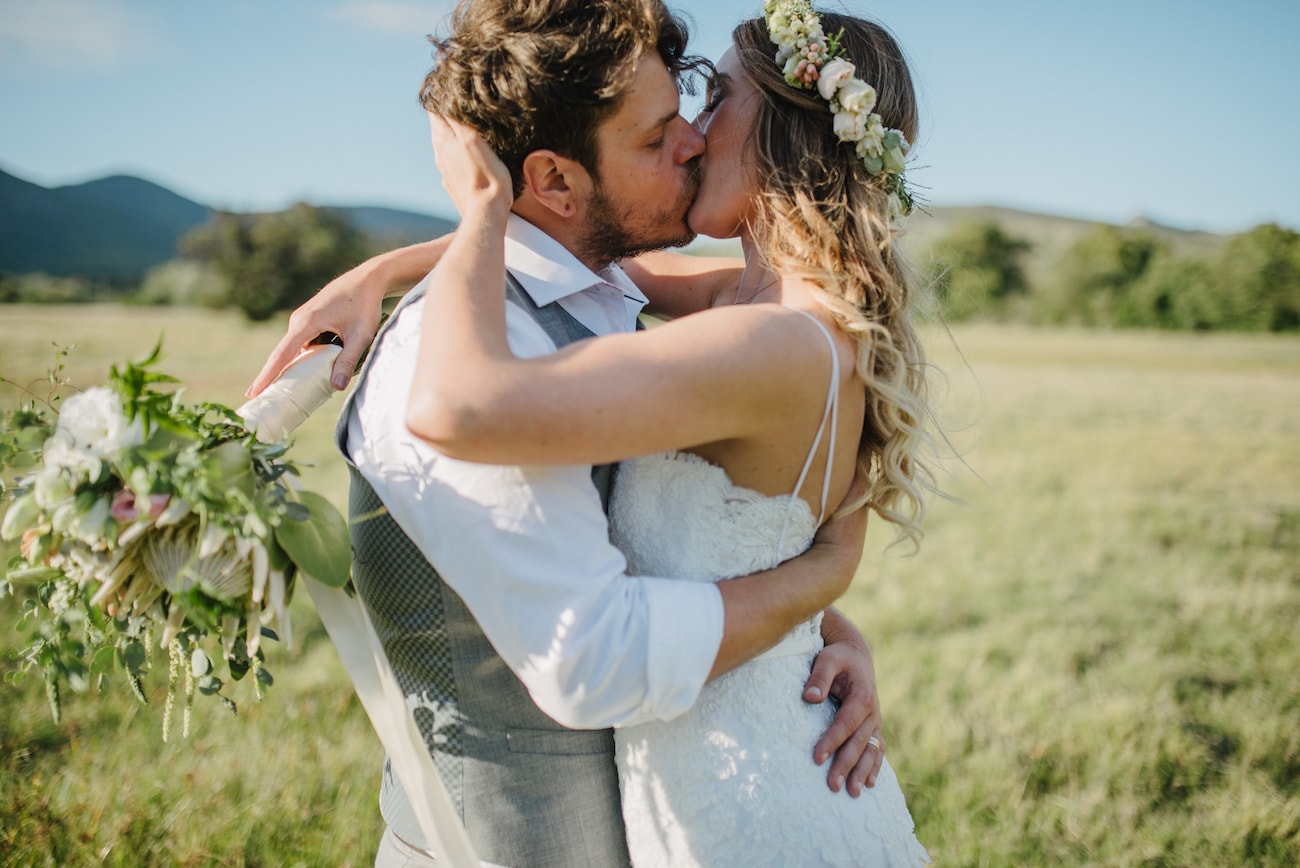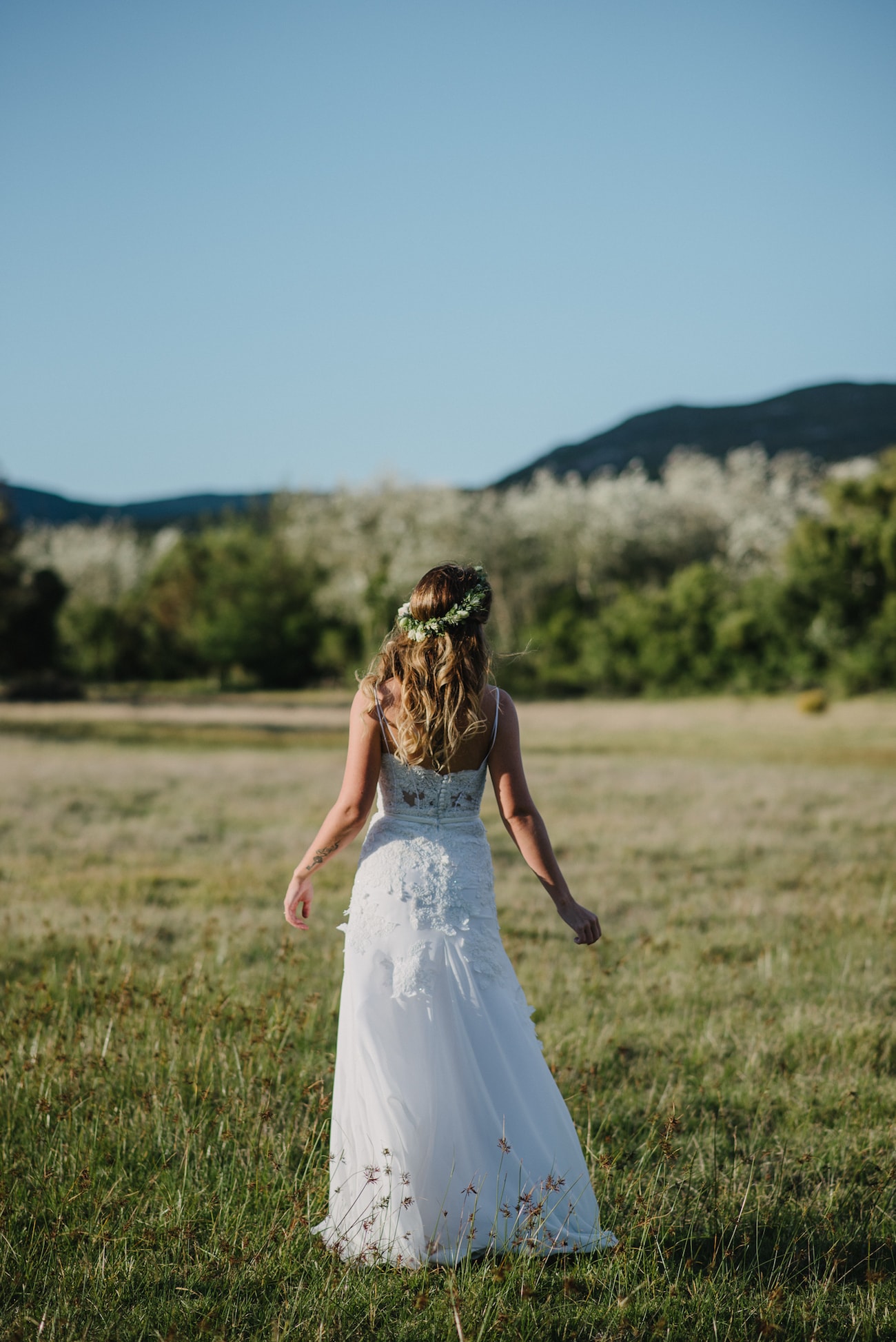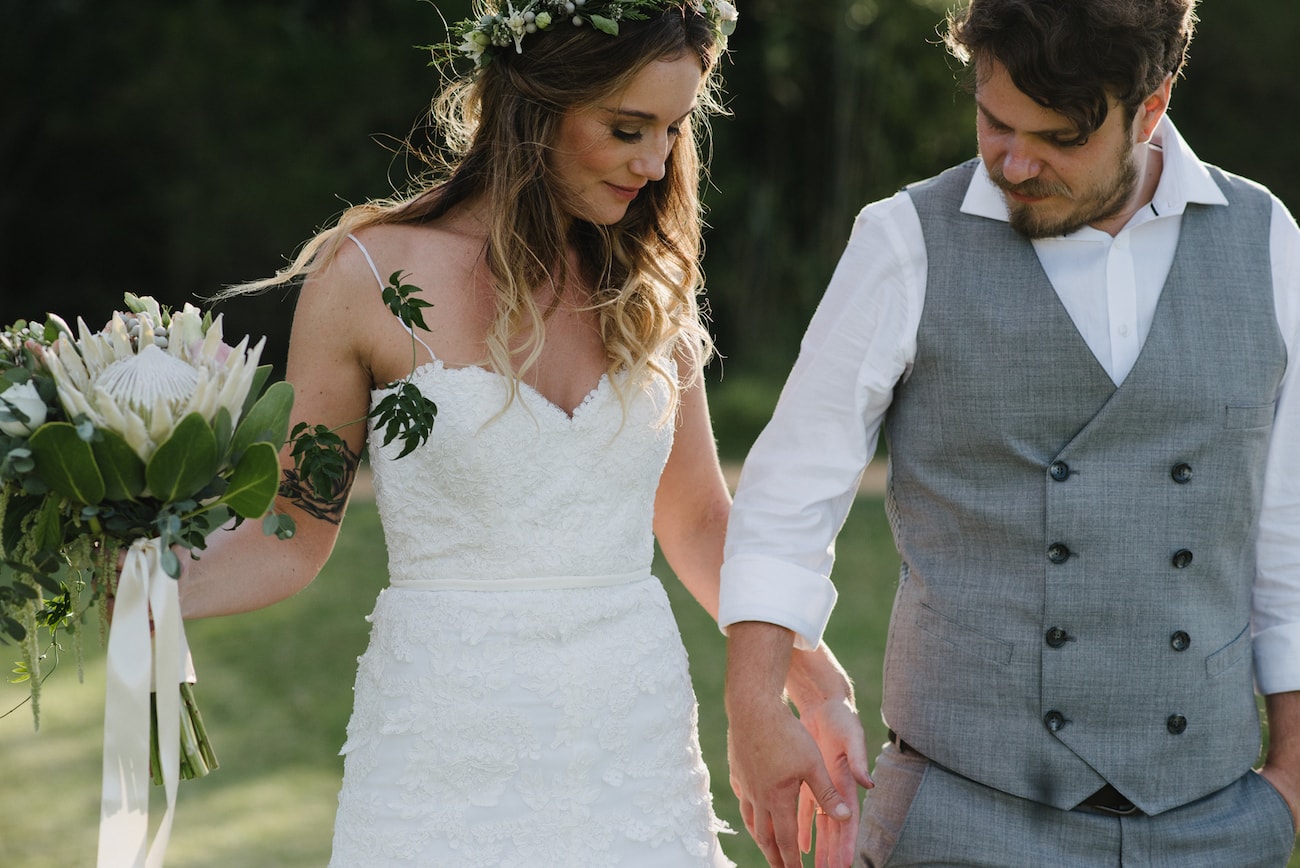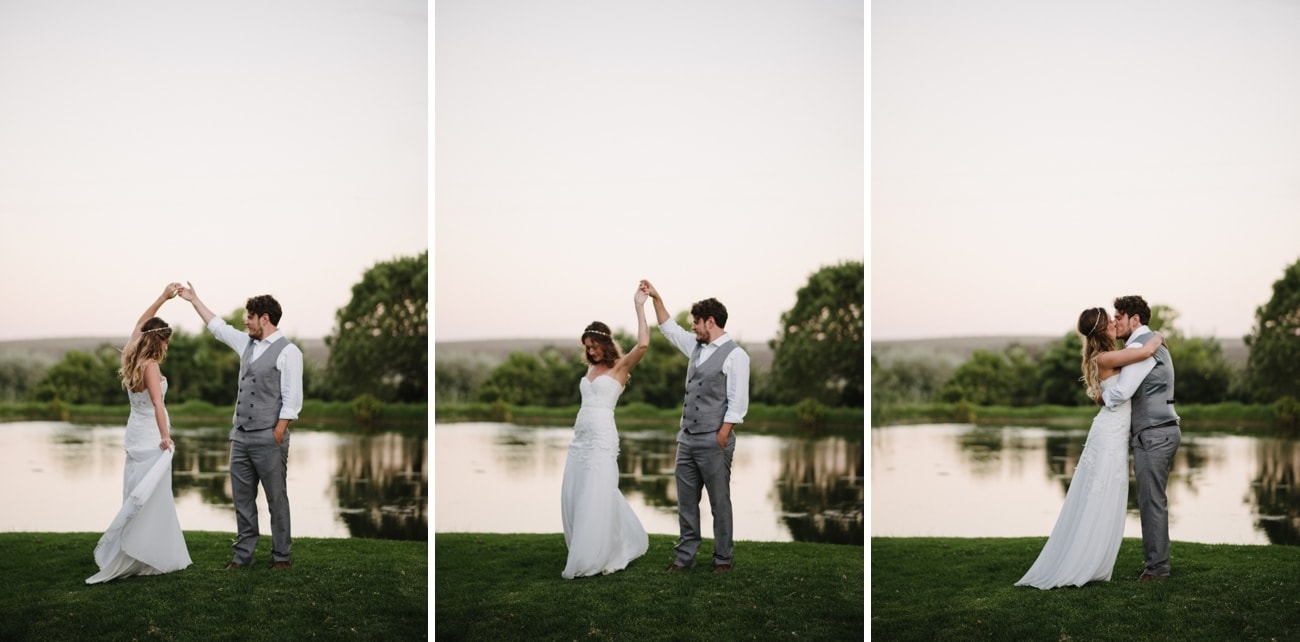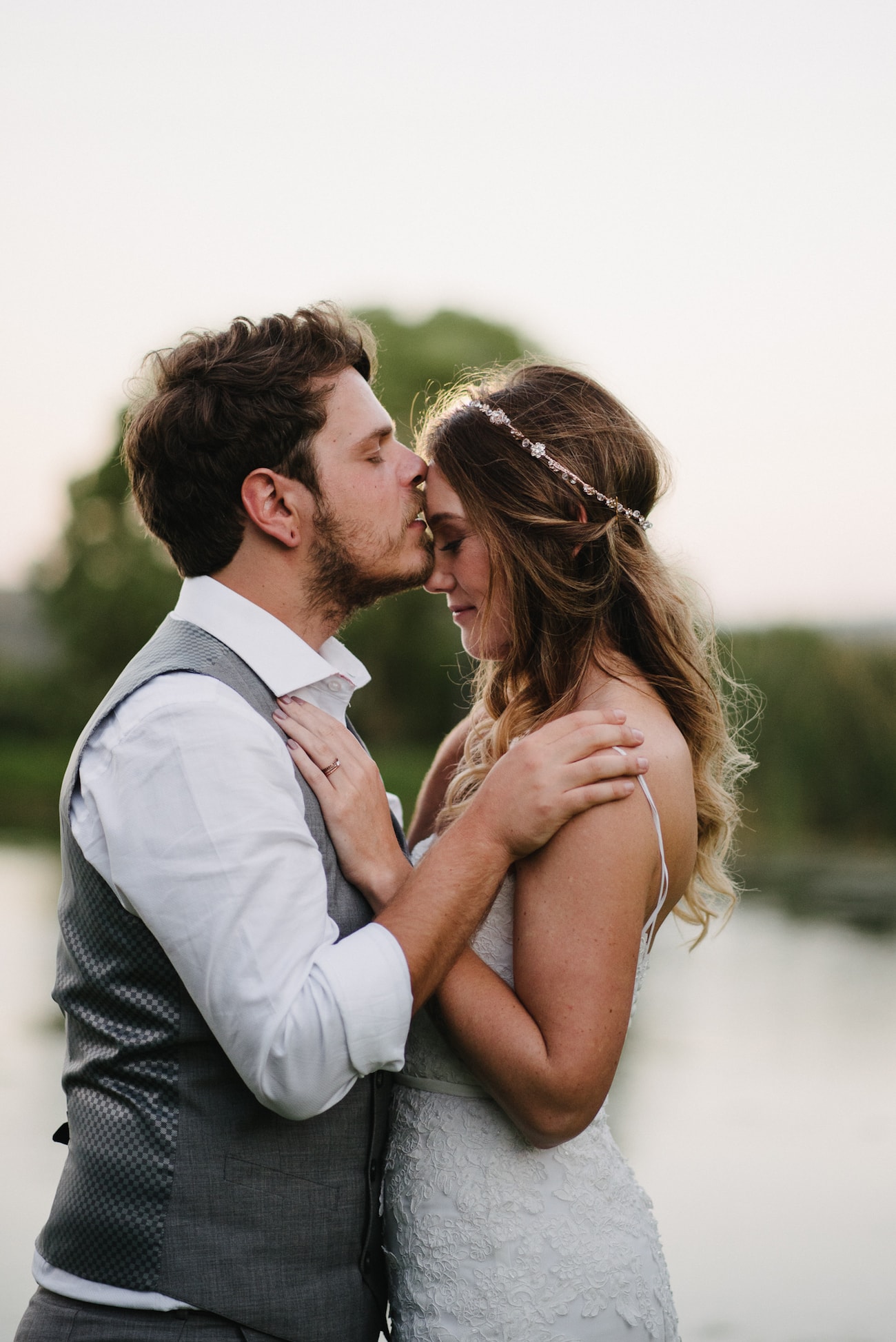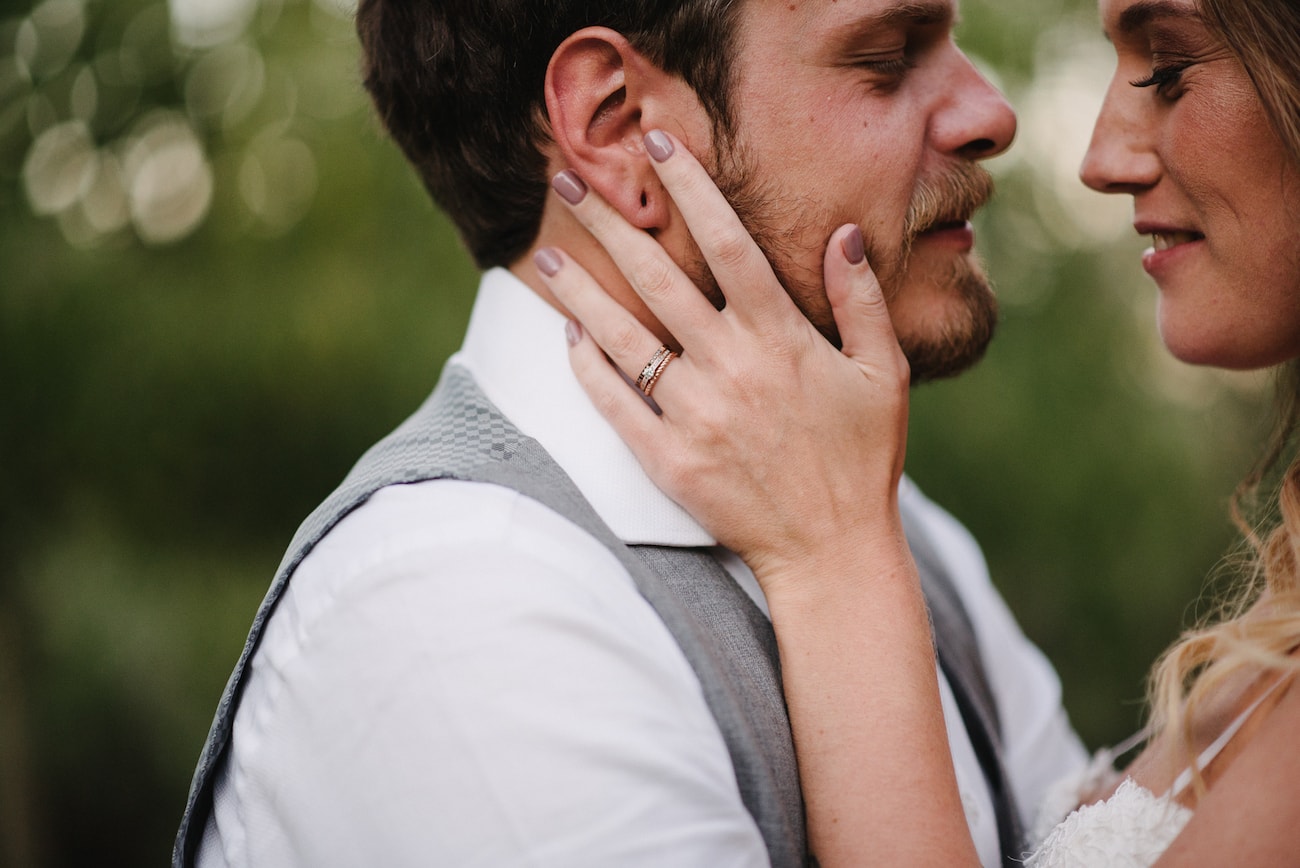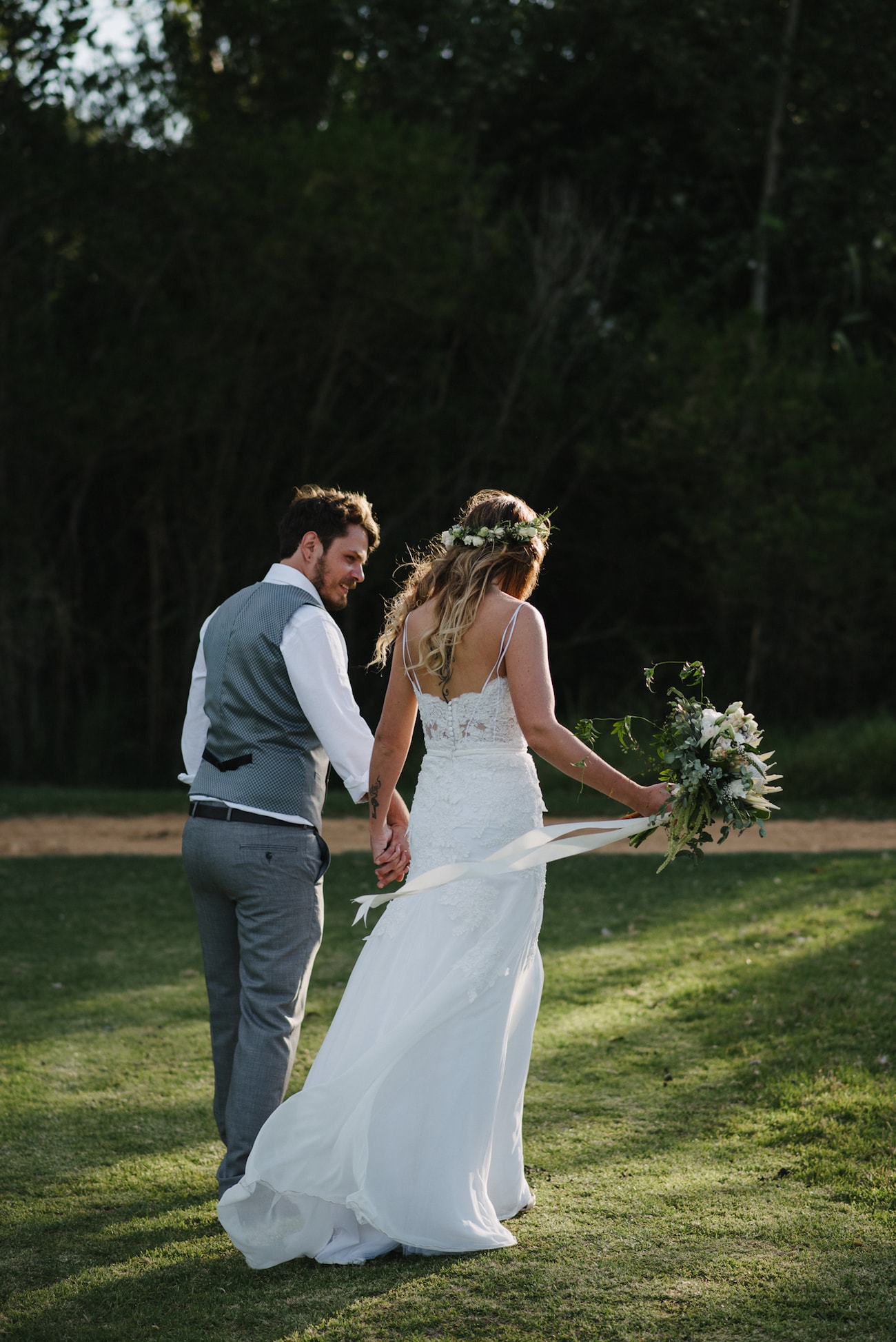 The Dress
My gown was made for me by a very talented friend and wedding dress designer, Jordyn Kelsey (from Cape Town). I gave her some details and she whipped up my dream dress in a few fittings! Really as easy as that.
The Bridesmaids
My sister was my MOH, and two of my best friends were my bridesmaids. I always liked the idea of a blush pink, and how that contrasts with such a leafy and green venue, and I think they looked gorgeous! I bought three dresses and matched fabric back to the base and allowed each dress to be slightly altered to suit each one of them. I'm not one for fully matchy-matchy anyway and I wanted them to feel comfortable on the day too.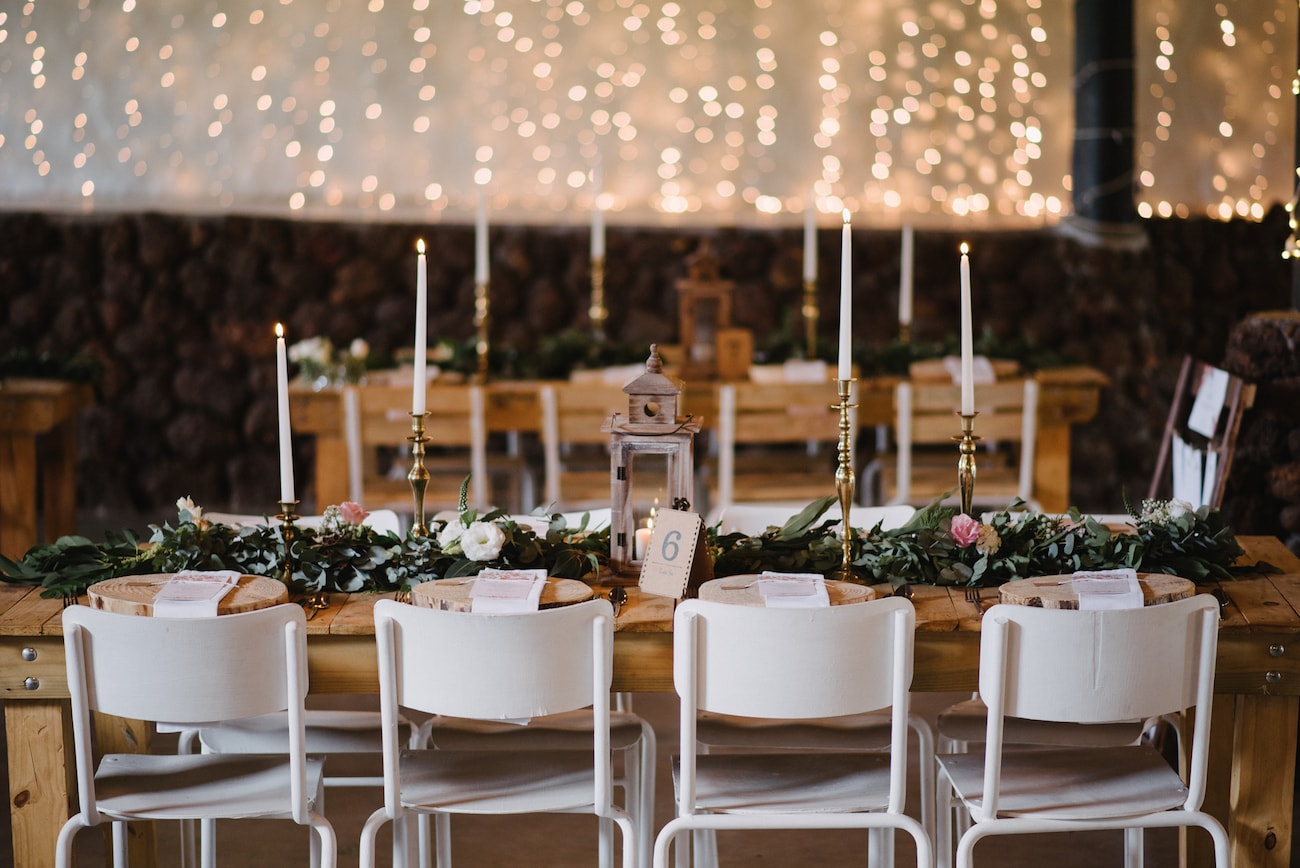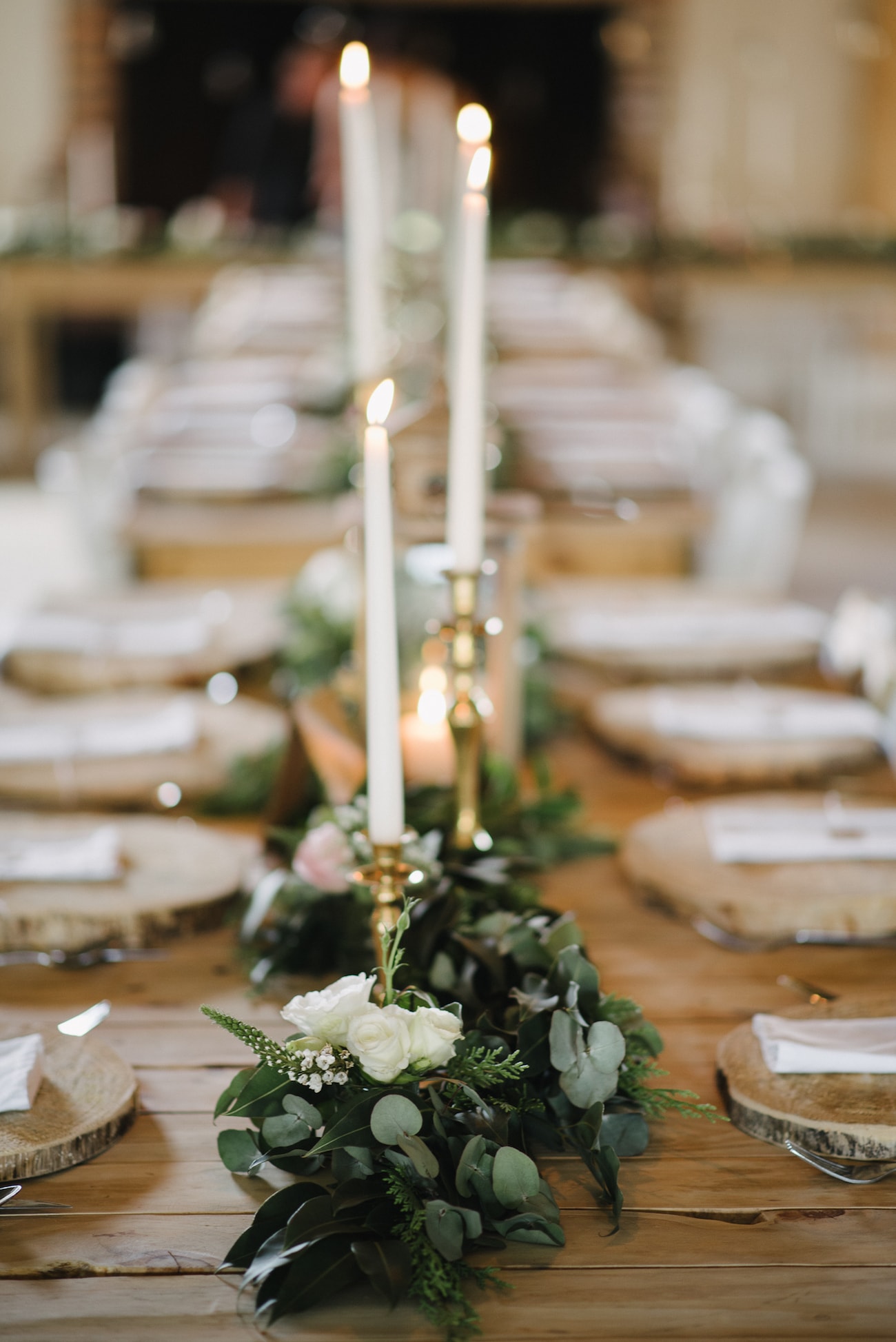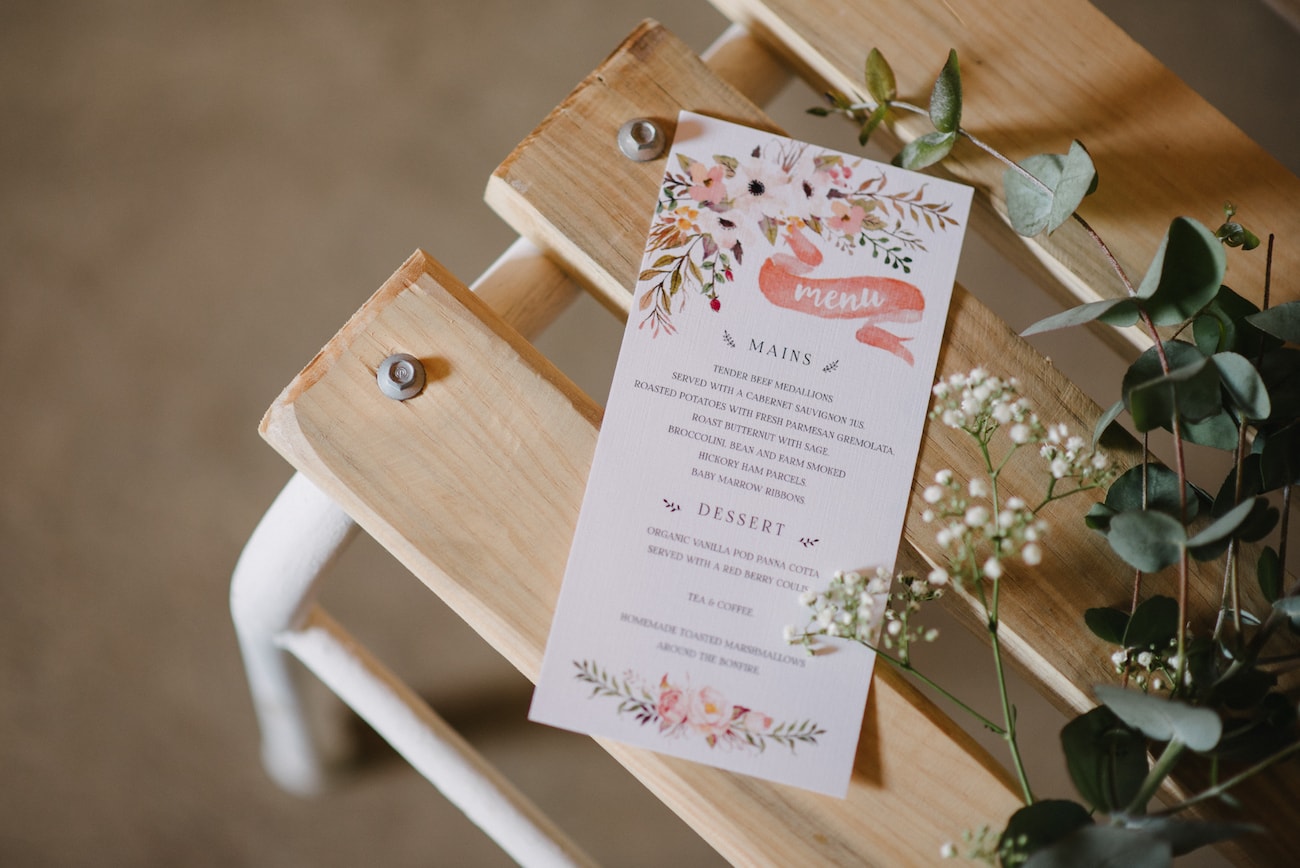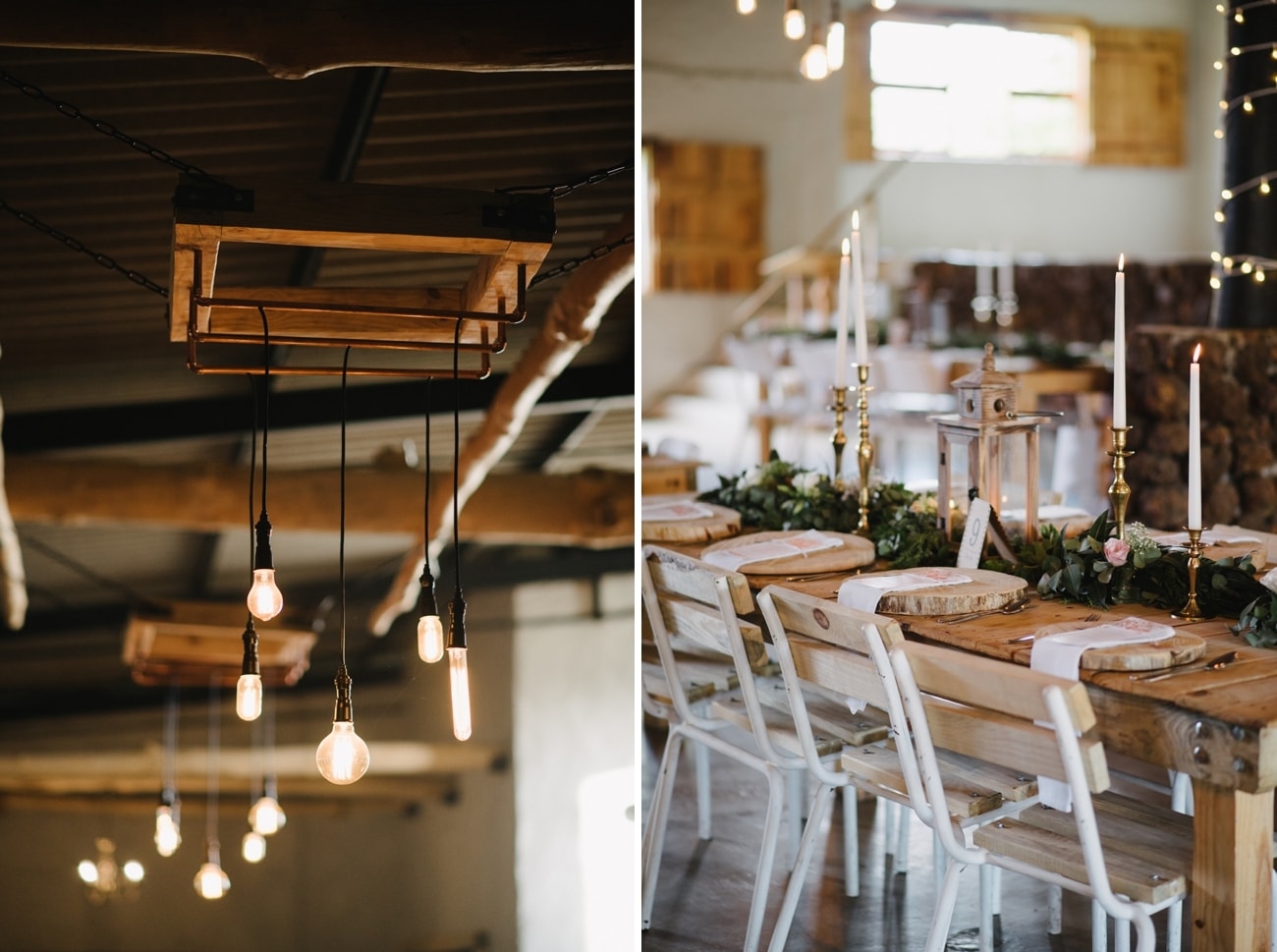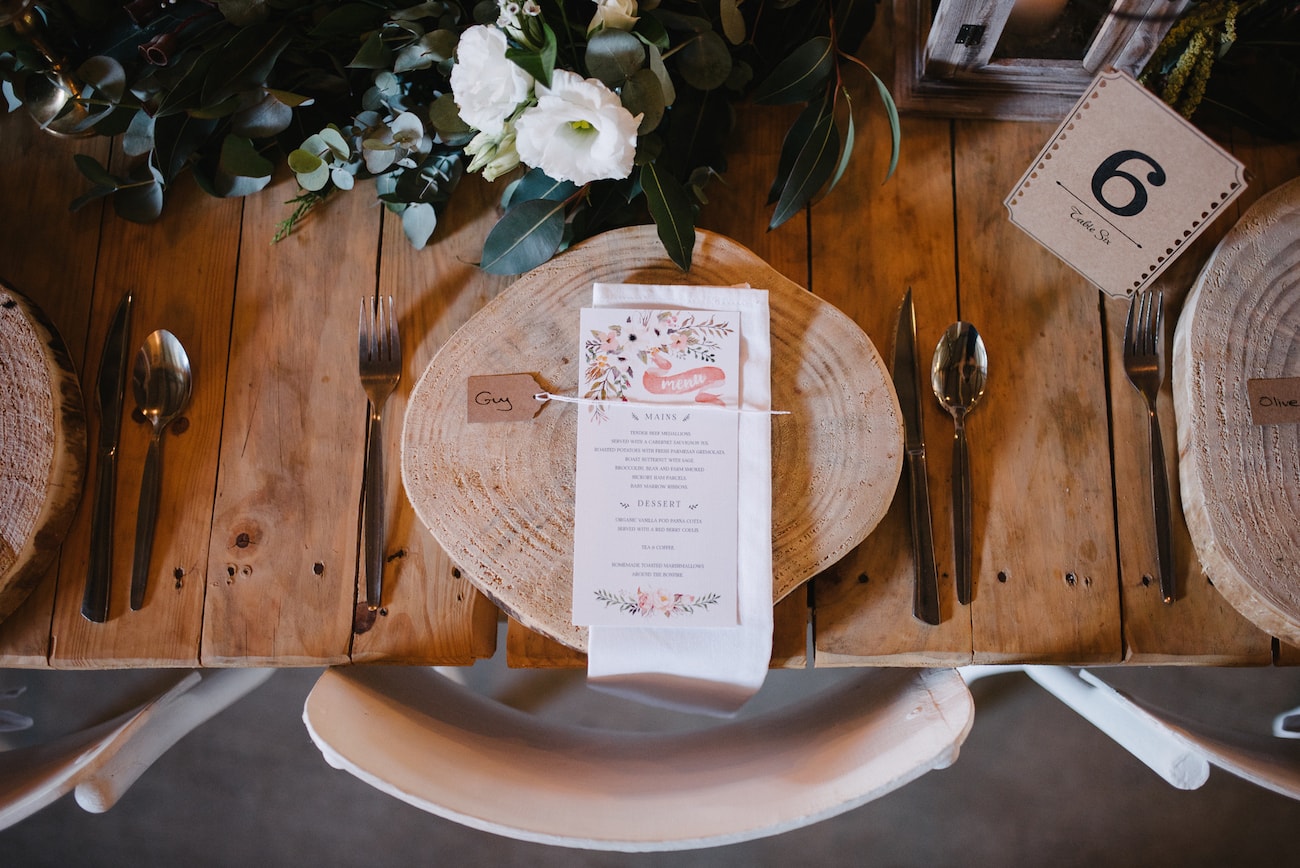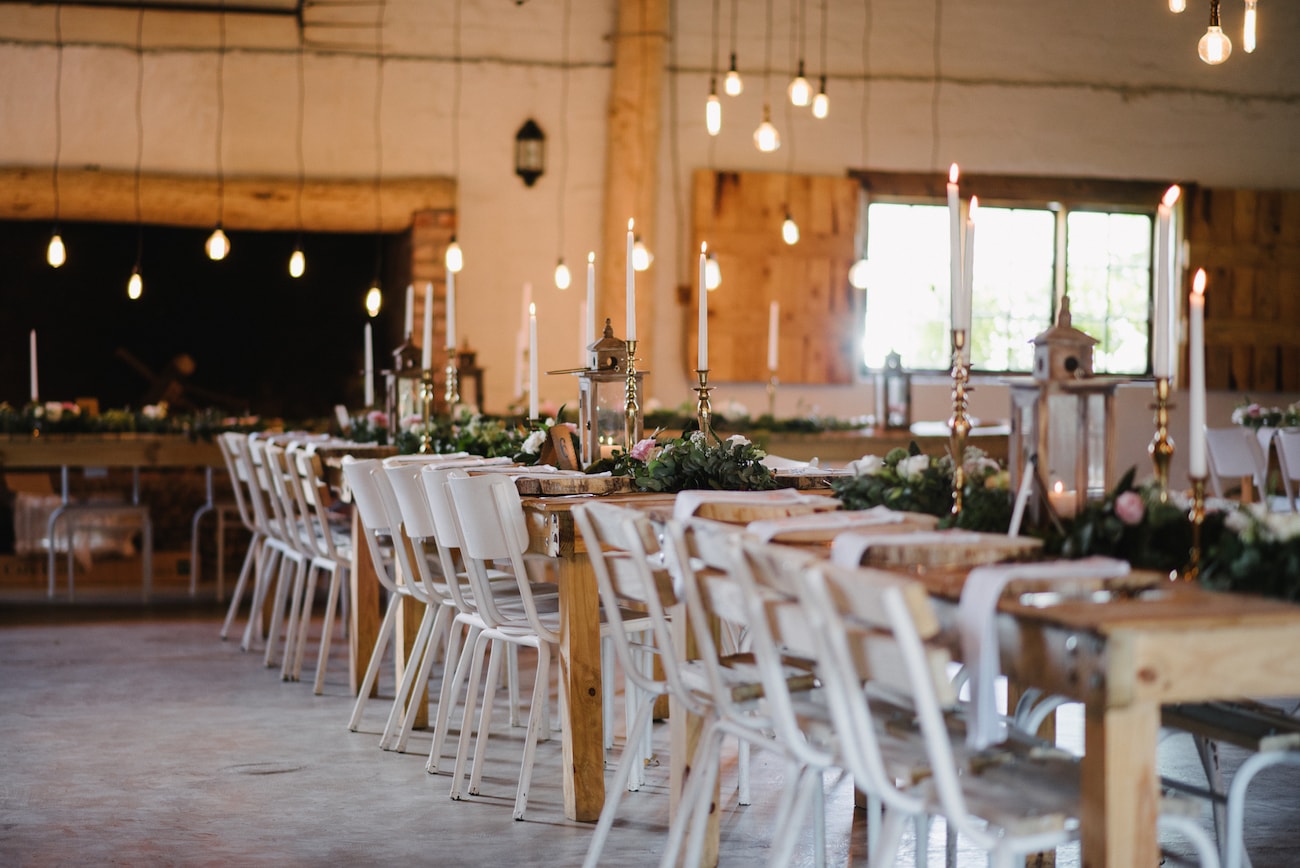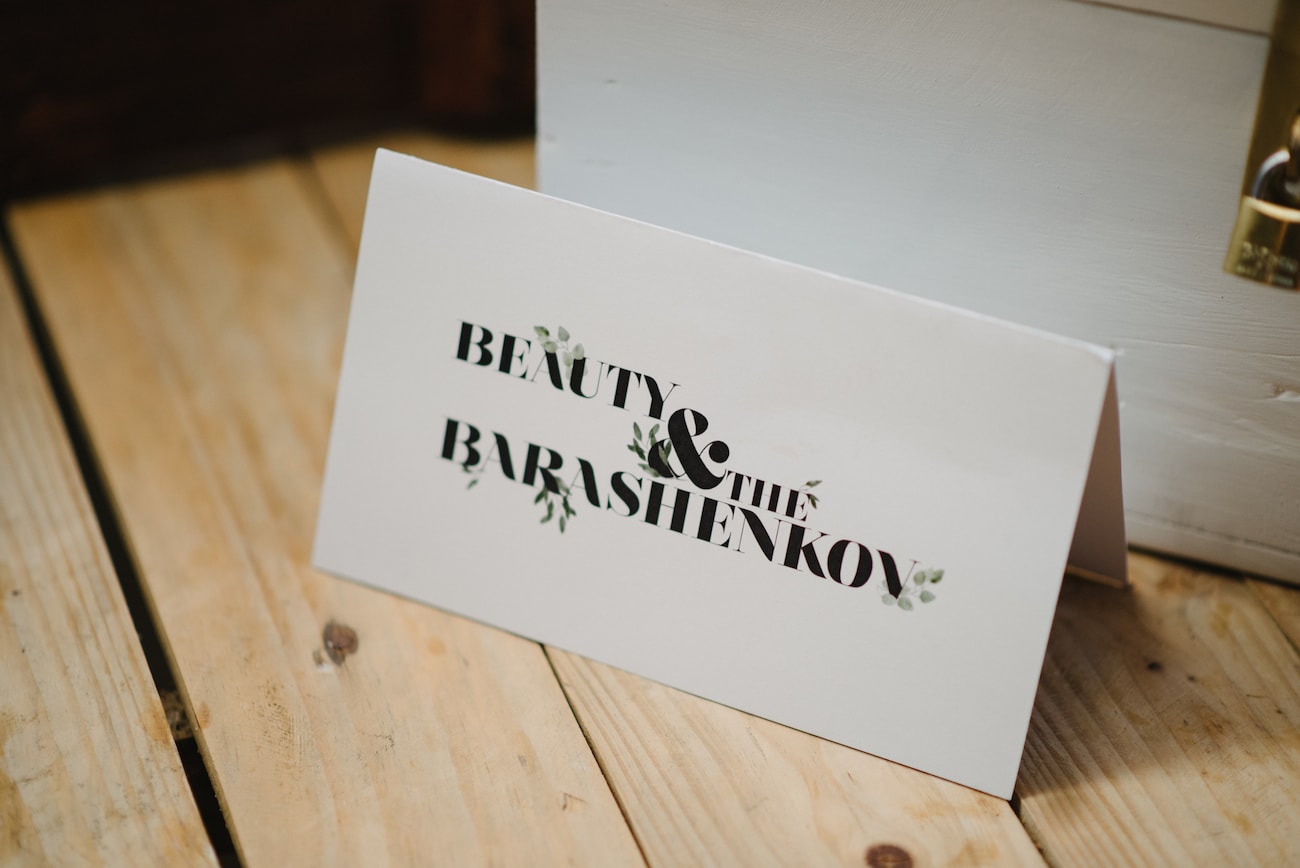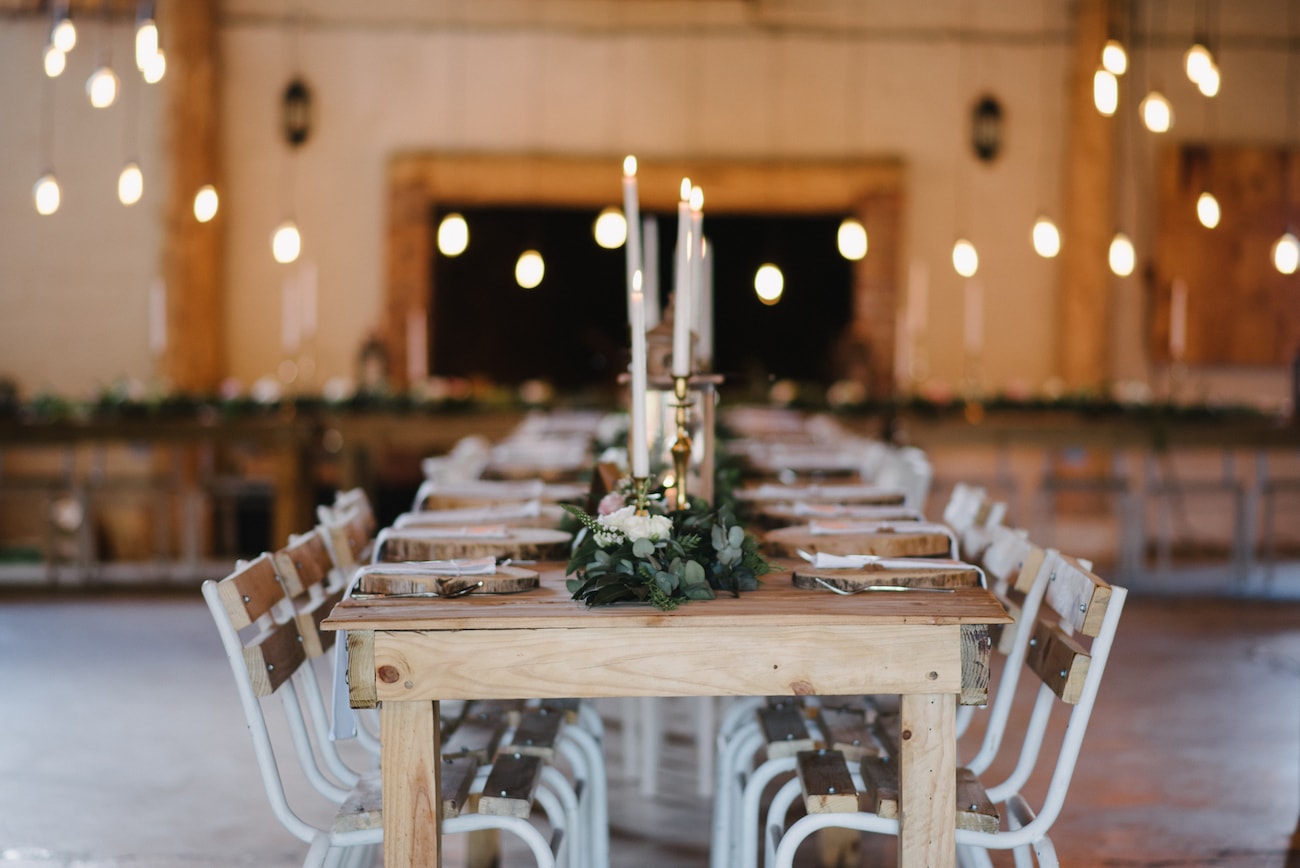 The Flowers
My bouquet was dreamy! Wild flowers with delicate vines crawling down alongside the two long ribbons I wanted floating down from the bouquet (the ribbons worked SO well in the wind when we took our photos, adding a little extra magic!) and one large white protea in the middle! As for the table settings, I wanted them to emulate a fairy forest: lots of greenery and little surprises of roses, flowers and berries in the mix. And of course tealight candles!
Memorable Moment
The very moment just before I walked down the aisle. A feeling I won't soon forget.
Proudly South African Details
I opted for proteas in my and my bridesmaid's bouquets! That was my proudly South African touch.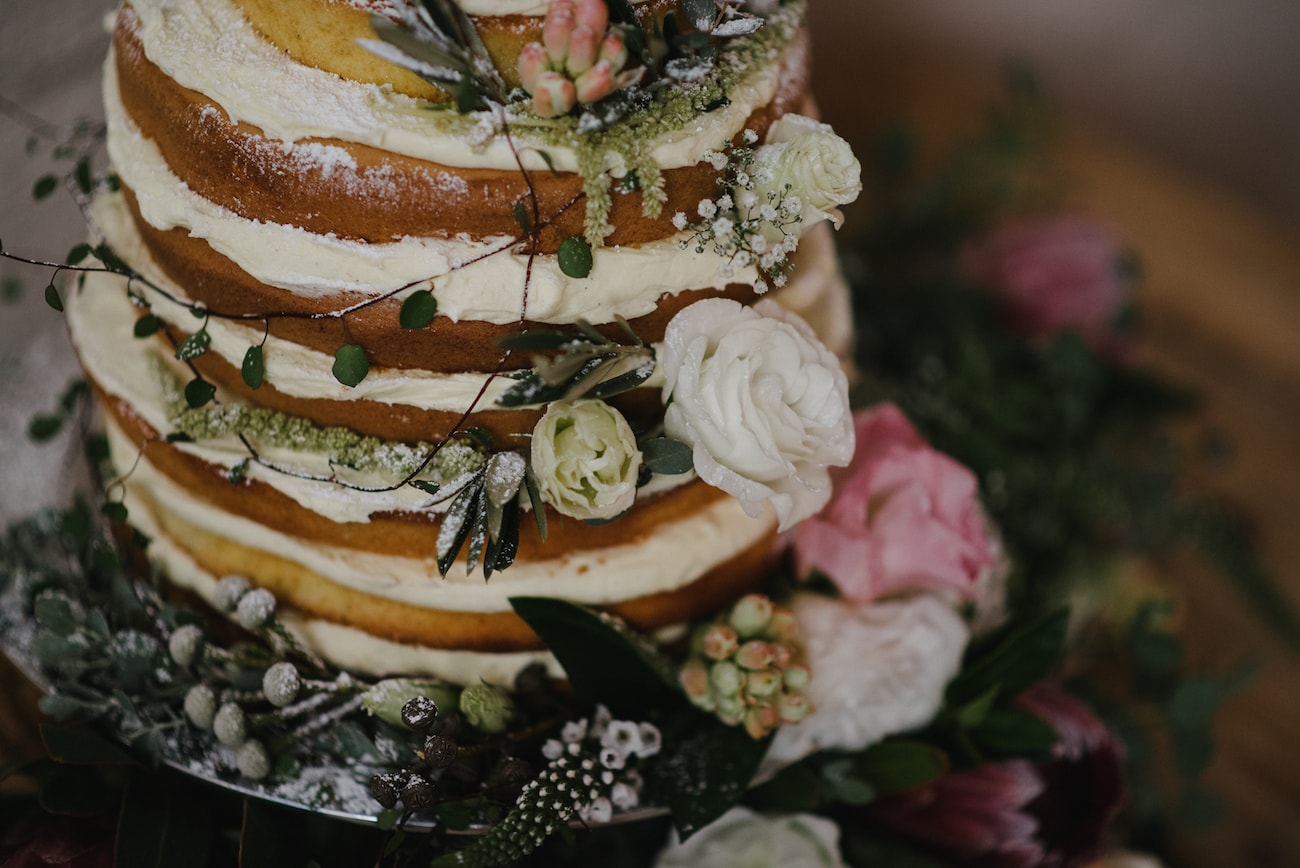 Best Decision
… planning to marry the man I chose! :)

Advice for Future Brides & Grooms
Your guests will remember two important things: music and food, so make sure both are great! And most importantly – PAY for a brilliant photographer. We had Yeah Yeah Photography, and Helena was beyond brilliant. It really is the only thing you have left after the day to look back on, so don't cheap out on your photographer.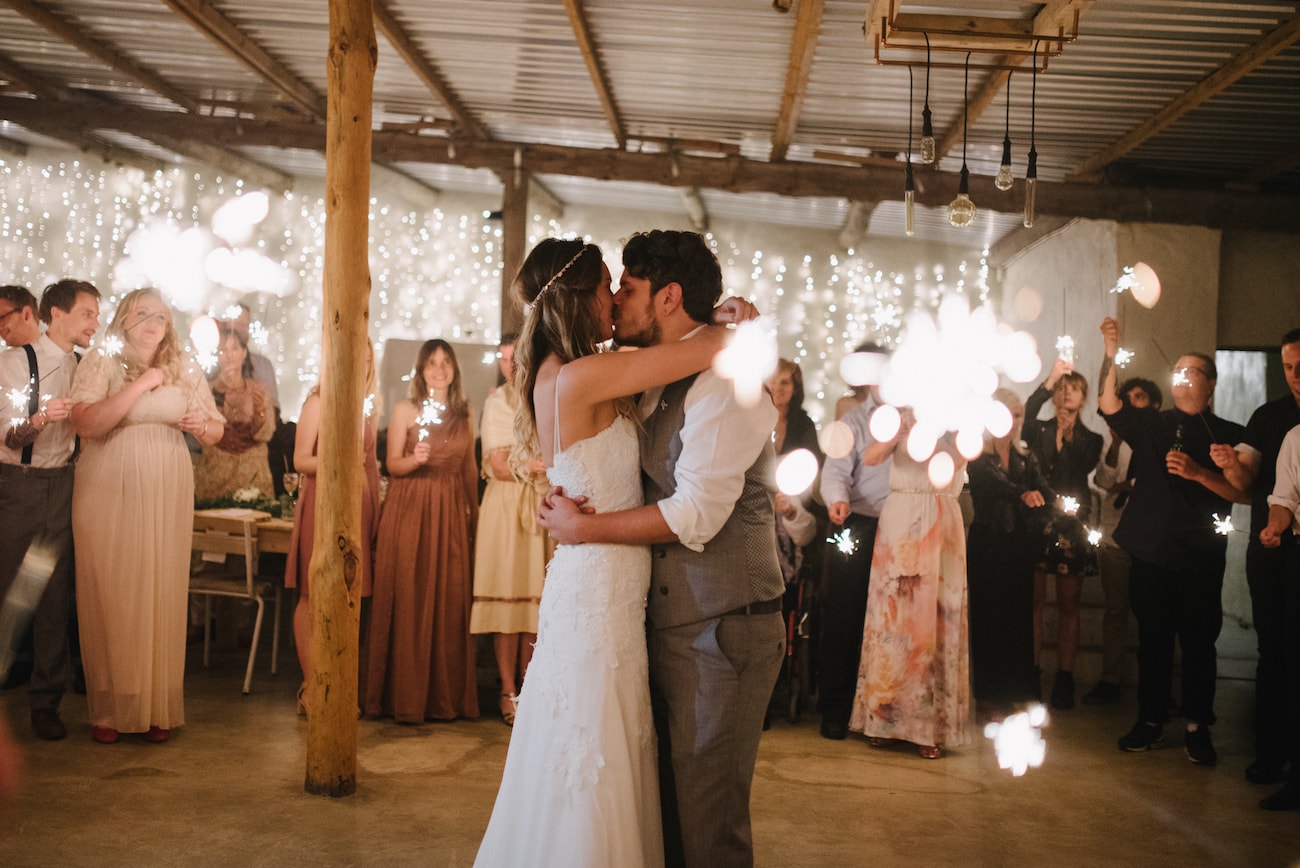 You can see more from this wedding on the Yeah Yeah Photography blog.
SERVICE PROVIDERS
Venue & catering: De Uijlenes | Photography: Yeah Yeah Photography | Co-ordination: Husband Wife Team | Flowers & décor: Flowerheart | Stationery: Bride | Cake: Friend | Bride's dress: Jordyn Kelsey Couture | Bride's accessories: Famke (necklace) | Hair & makeup: Friends | DJ: Justin | Entertainment: Jon Shaban