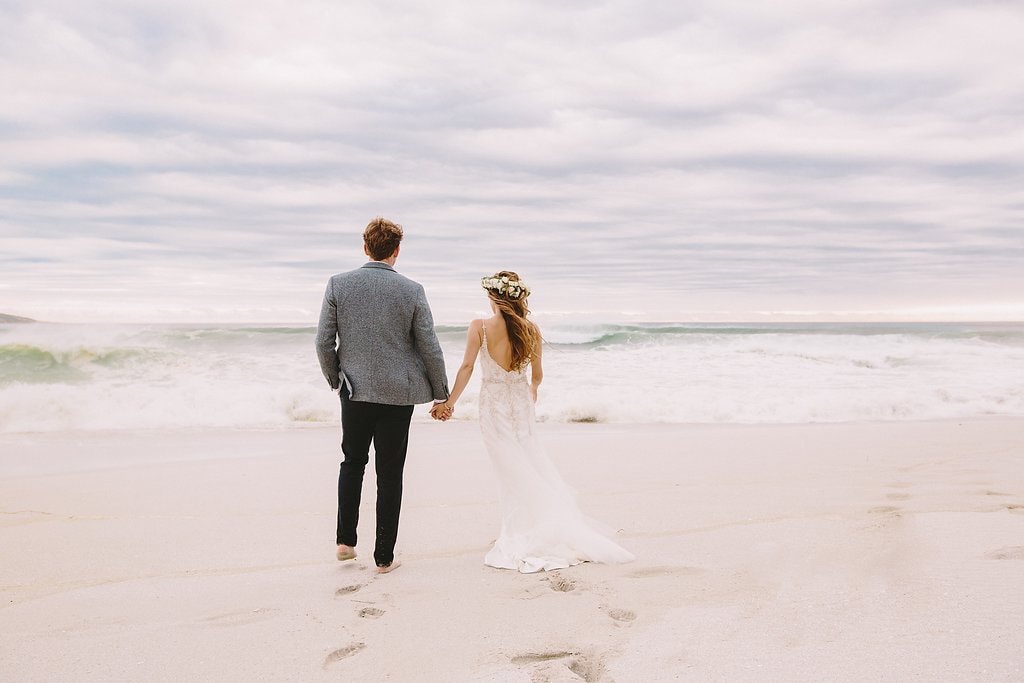 Some weddings really strike a chord for me and I feel like this is one of them. Beach, bush, laughter, origami? Tom and Tammy are totally in my Whatsapp group, so to speak. The South African lad and English rose met in Cape Town and wed on the Cape shores at Grootbos, in a beach ceremony that was the perfect amount of casual, personal, and fun. Not to mention breathtakingly beautiful with that pounding surf and endless sky. Afterwards, it was the best of both worlds, as they adjourned to Grootbos' boma for a safari lodge style reception under trees covered in fairy lights. And with dozens of animals in attendance (paper ones on every table – seriously the coolest origami detail I've ever seen, and such a gorgeous African touch!), they partied the night away with their loved ones. Sigh. The wonderful Charlene Schreuder was on the scene to  take these gorgeous pictures.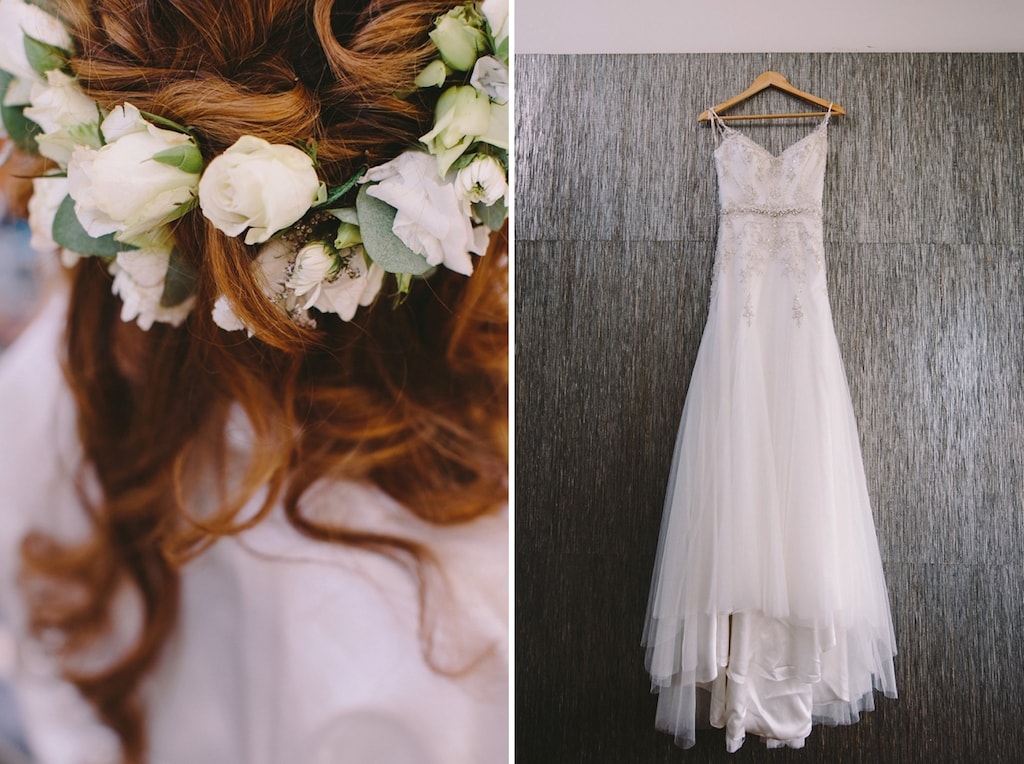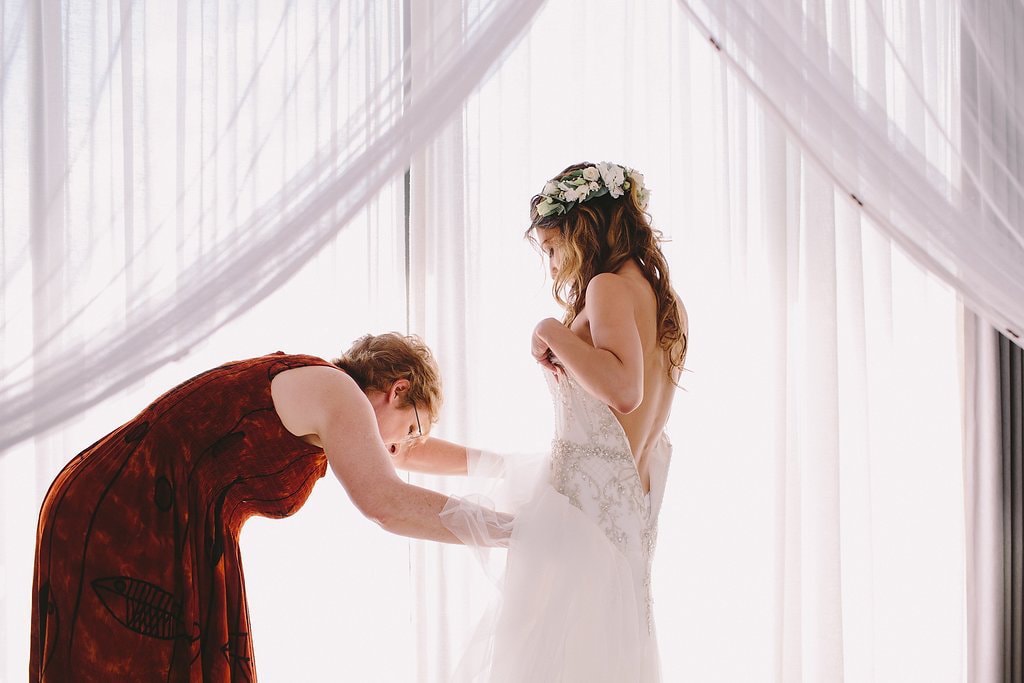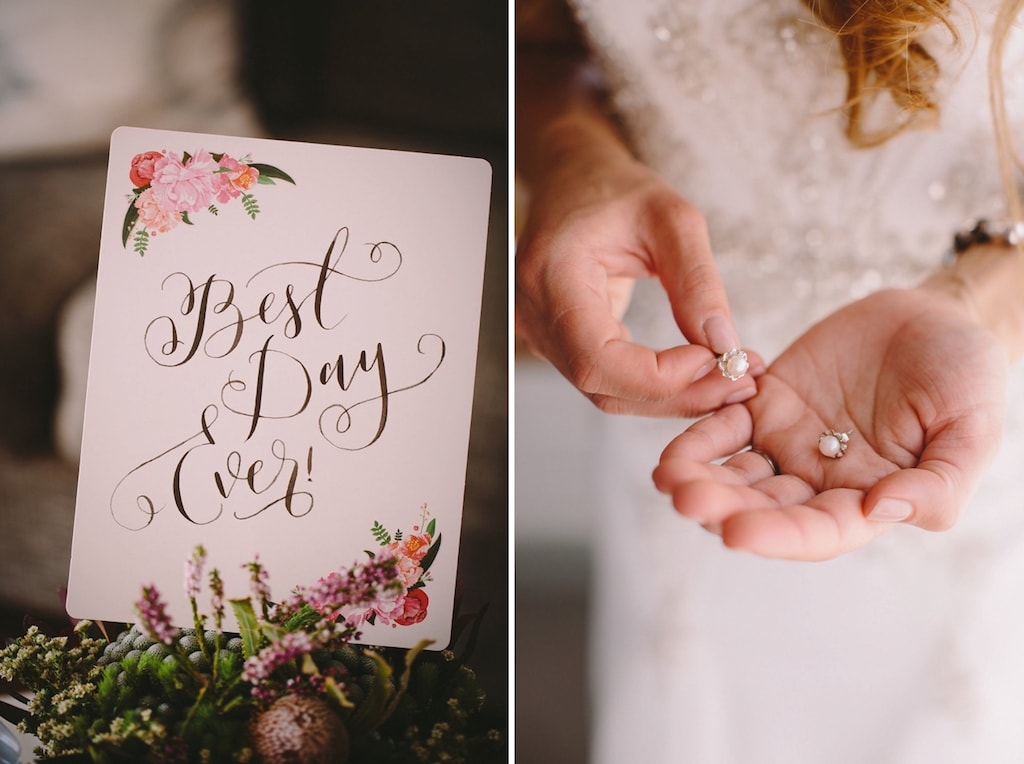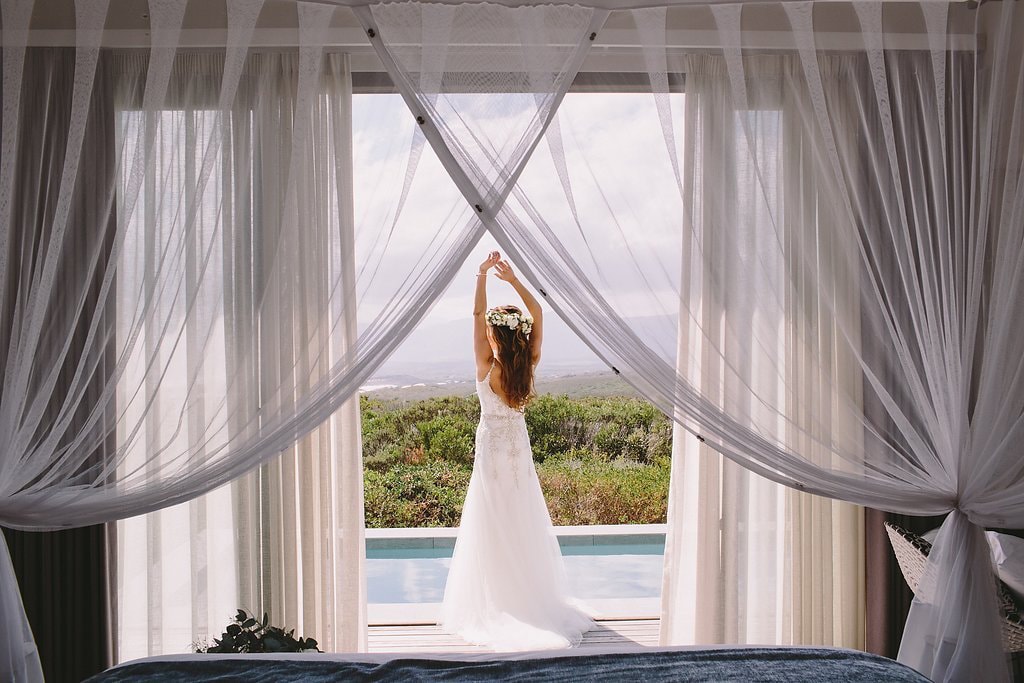 Love Story
We were at a bar in Cape Town, he came over to talk to my friends as he knew one of them. I'm convinced it was the moment he found out we were both architects that clinched it for him, but he tells me it was much earlier than that!
The Proposal
He surprised me with a night away to the Lake District – he had asked me to take some time off to help him with painting the house! We got there and he had planned a trip to go canoeing the one morning, we stopped on an island in the middle of the lake for lunch and he had a whole lunch packed with all my favourite foods, and a ring! It was gorgeous!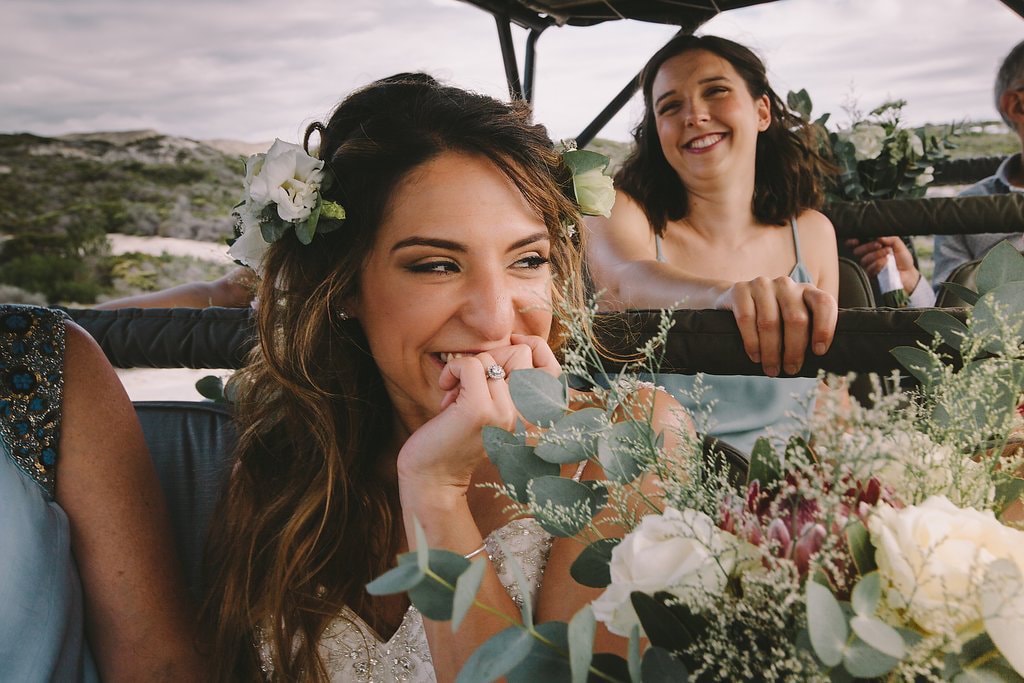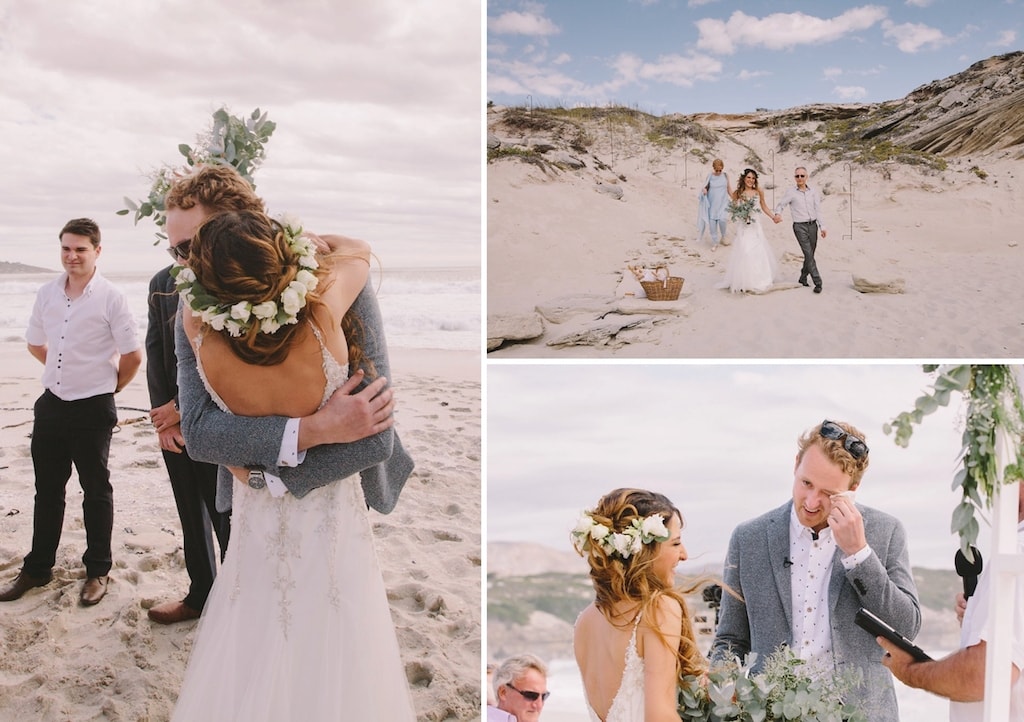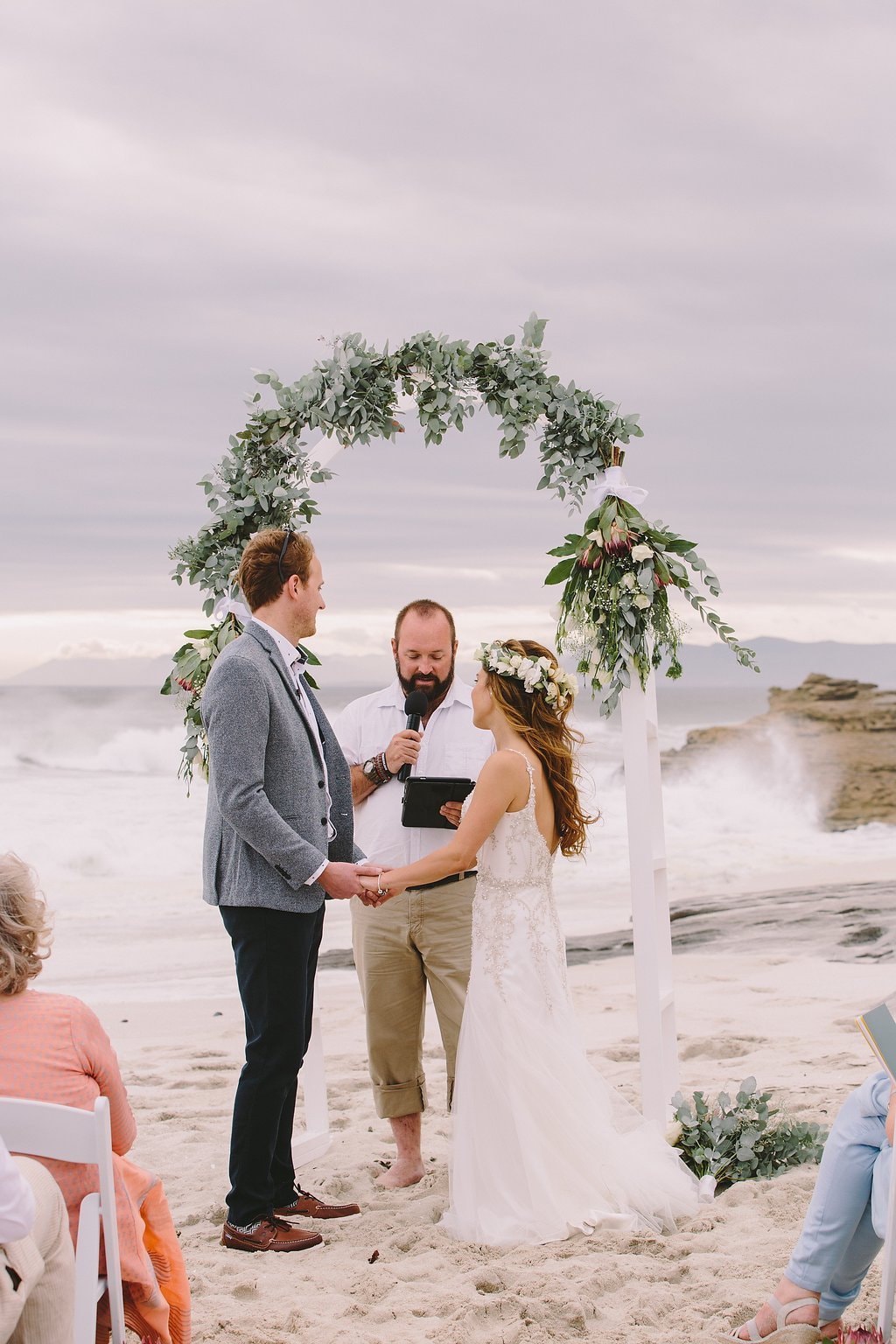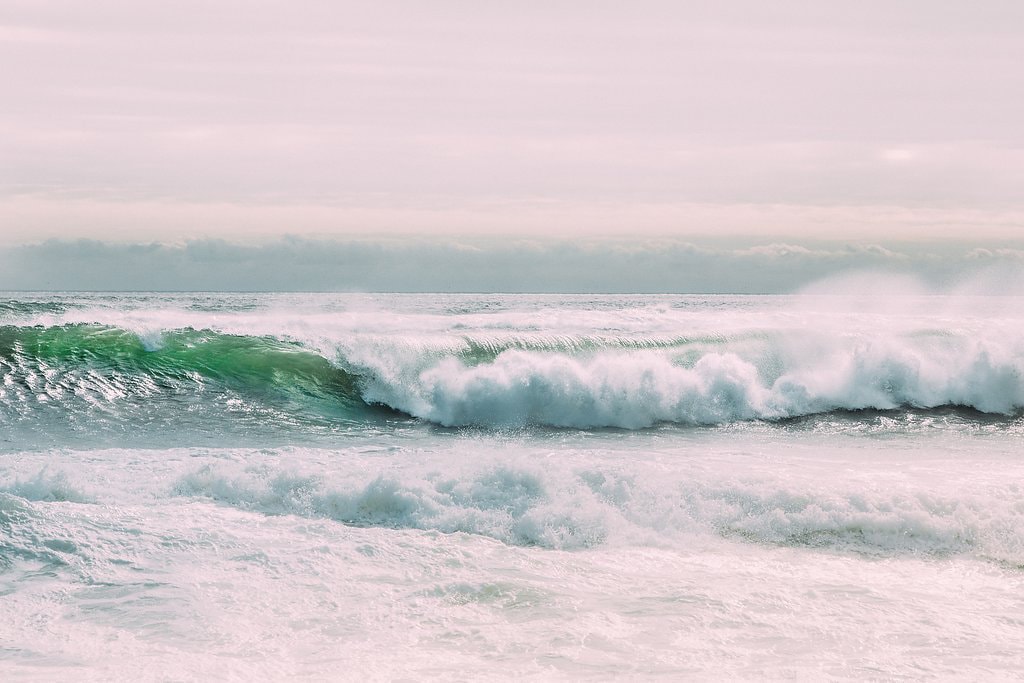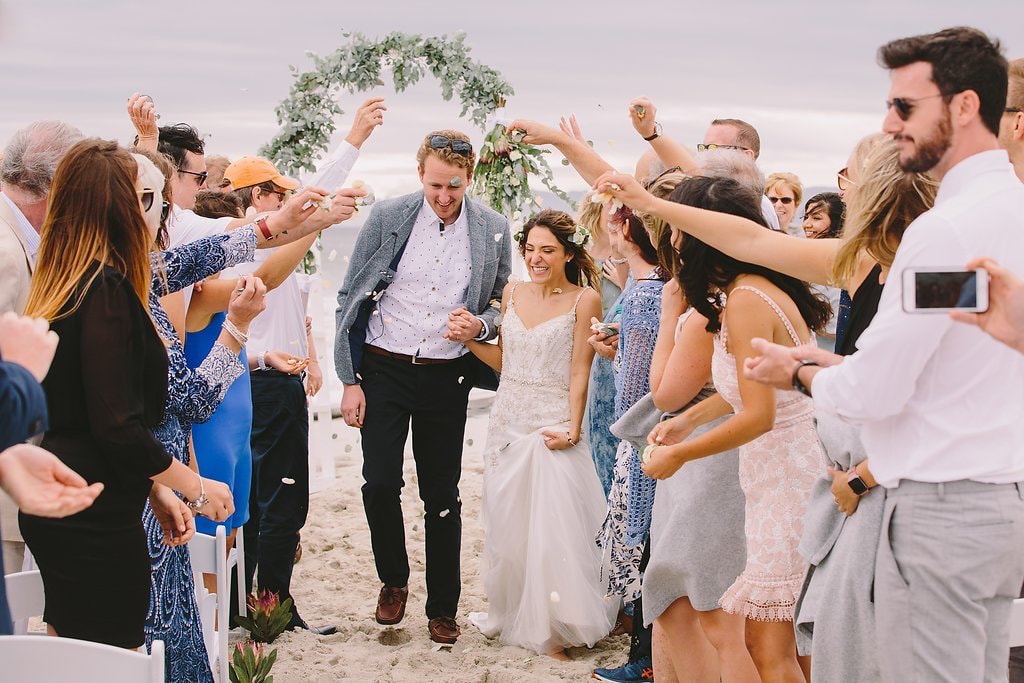 The Venue
I absolutely fell in love with Grootbos the moment we saw it online. I had always wanted a beach wedding. Tom and I are quite into our watersports, with sailing and surfing, we both just feel very at home next to the sea, so it felt right that our ceremony was on the beach. We wanted the evening to be like so many of the amazing dinners in the bush we have had with my family in the game reserve my cousin works in – good food, good wine, good people and a magical setting in nature. Grootbos just looked like the perfect mix of South African charm, stunning Western Cape scernery and 'down to earth' luxury. Having only got my mother-in-law to go visit the venue prior to the wedding, we arrived at Grootbos and were absolutely blown away – safe to say we made the right decision!
Wedding Style
When my bridesmaids and I first sat down, I said I wanted it to be 'natural, elegant, sophisticated with a very handcrafted feel'. I never really had any particular colour scheme – I tried very hard to stay away from things being 'too matchy' as I feel it gives a more formal feel but I tried to use colours that went with the natural colours of the landscapes. Everything we chose was printed onto a mood board which really helped keep all the colours complementing each other!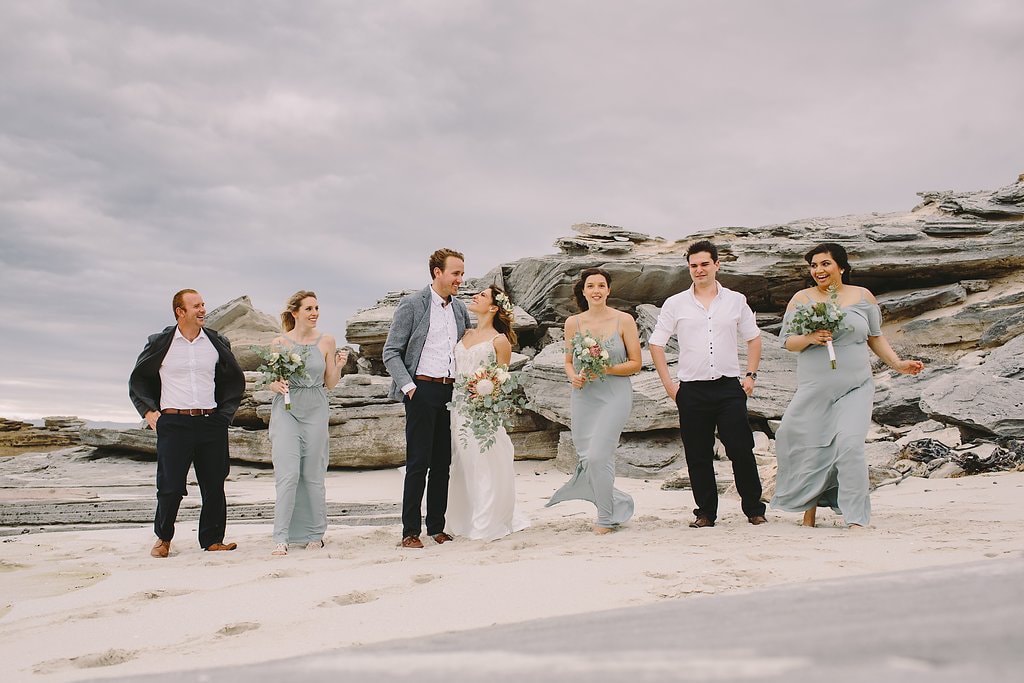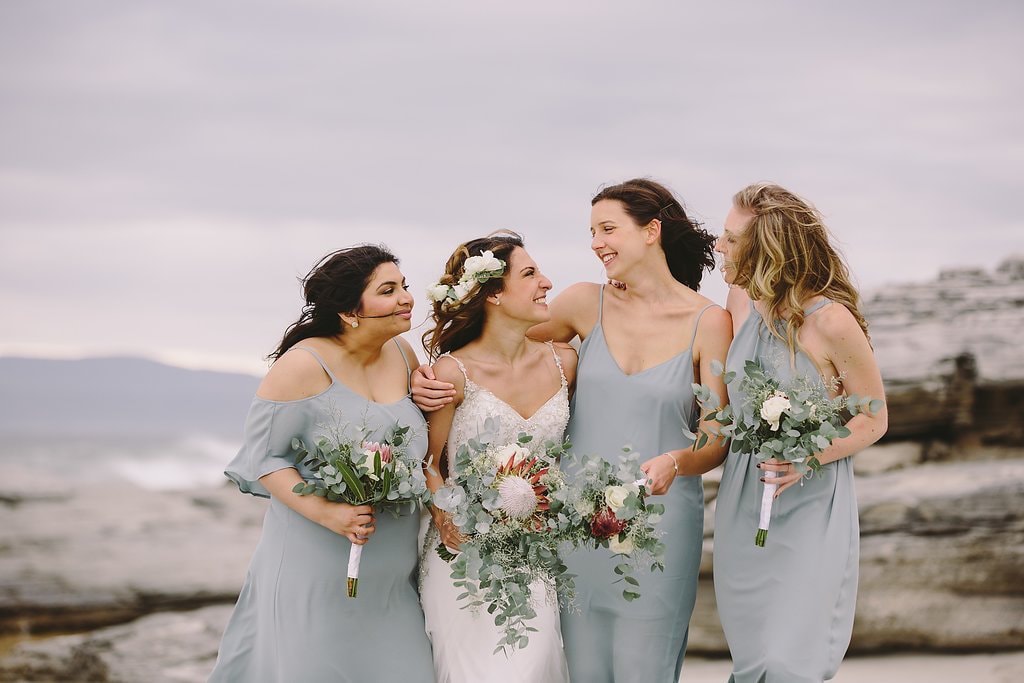 Wedding Details
We tried to make the whole wedding as personal to us as possible: my cousin did the ceremony, my aunt played the keyboard as I walked down the aisle, we wrote our own vows, and members of our family gave us words of marriage advice during the ceremony – it just felt like us from start to finish! I also loved all the handmade items – it was so lovely seeing all our hard work come together and be so personal.
DIY Elements
Far too much as Tom will tell you! We handmade as much as we could: all the signage, menus, invitations and laser cut wooden wedding logos which we designed and put around the cakes and tied round the menus. But the main things we made were the origami animals. Tom and I are pretty animal mad; any time we go anywhere we try to include animal sanctuaries, and being back in Africa it seemed only fitting to decorate the tables with all different origami African animals. We had all different birds in the flowers and giraffes, elephants, rhinos, ostriches, antelope and aardvarks on the tables! We also handmade and designed our wedding favours, which we actually gave to people the next day at the breakfast – we made laser cut wooden animals (a different one for each person) with a card for each person to say thank you for coming – We really couldn't get over how much effort everyone went to to come so we really wanted everyone to know how grateful we were!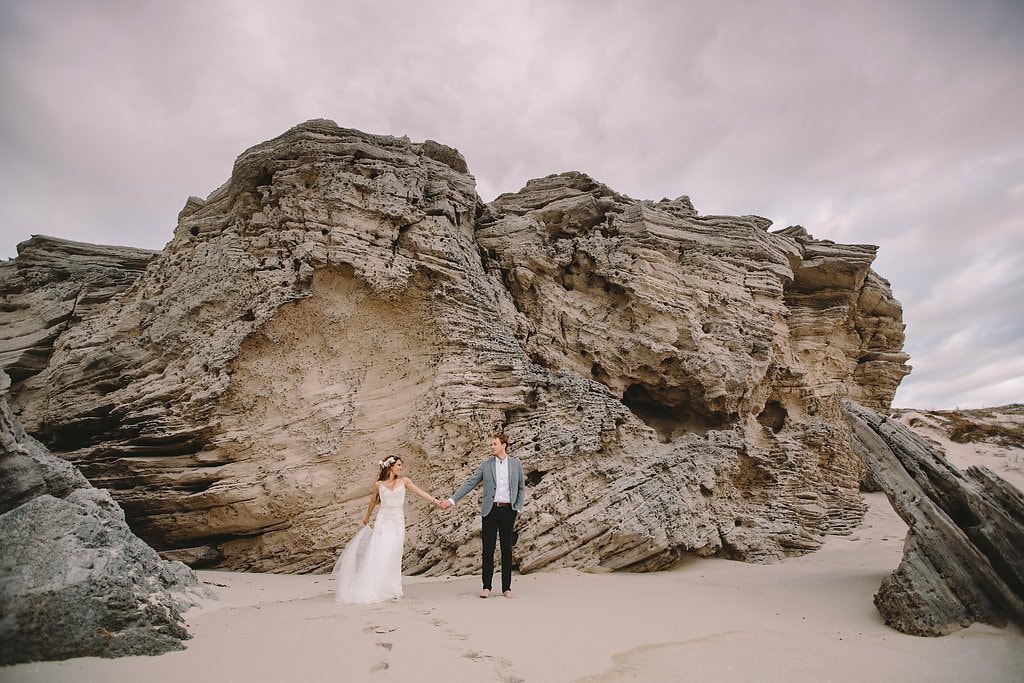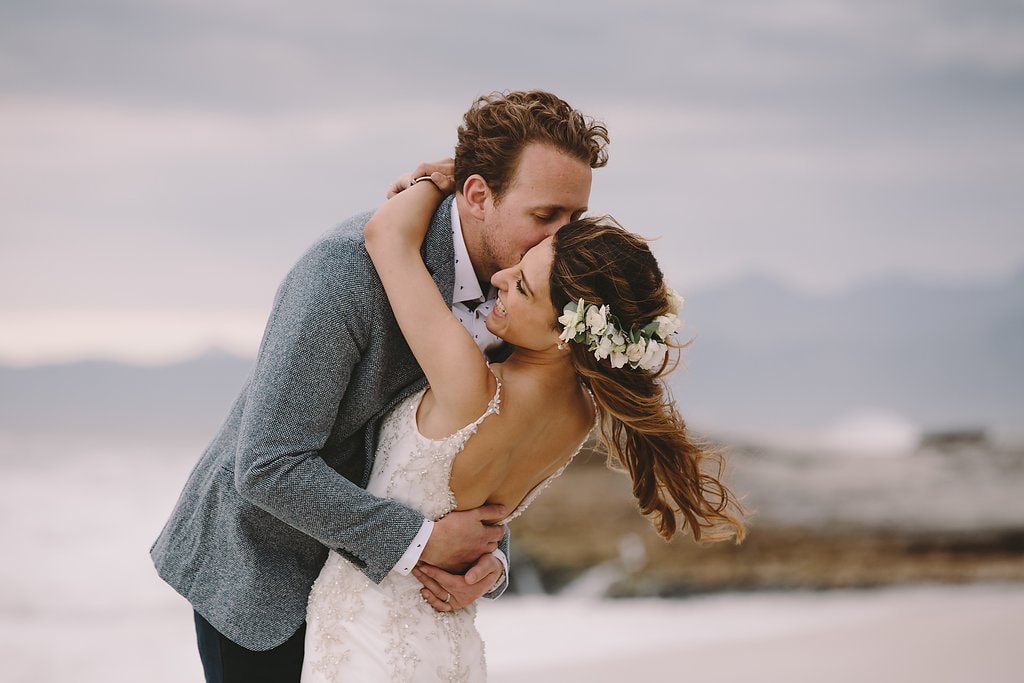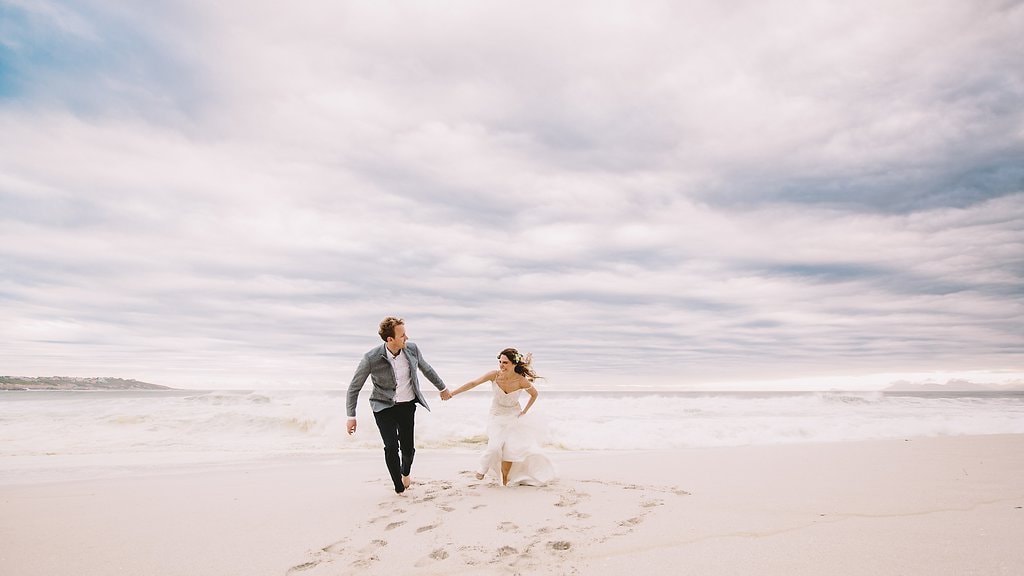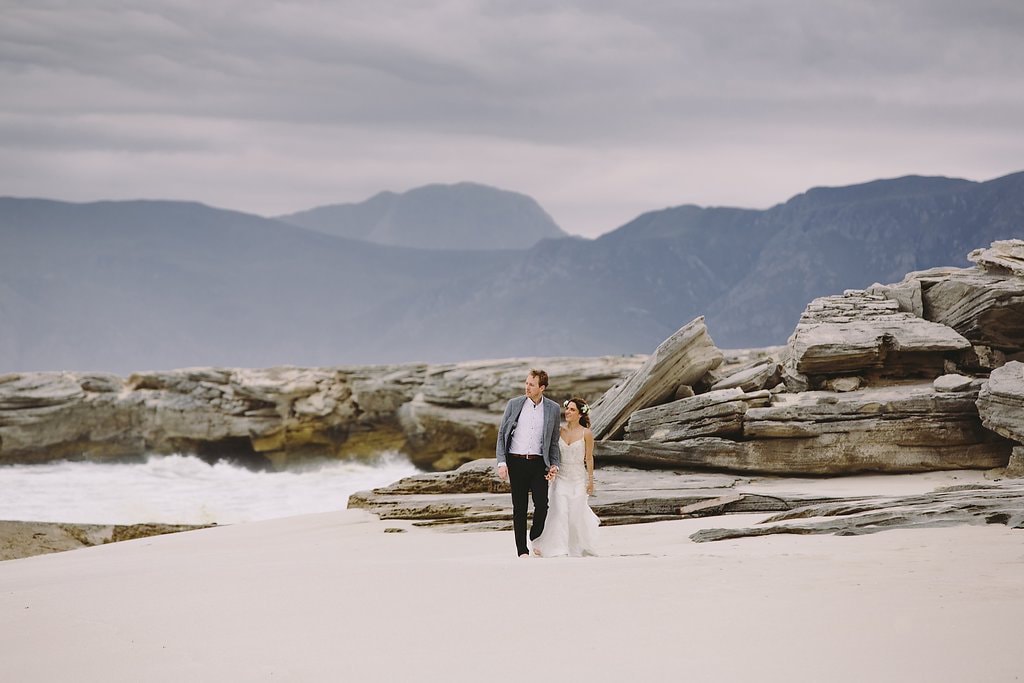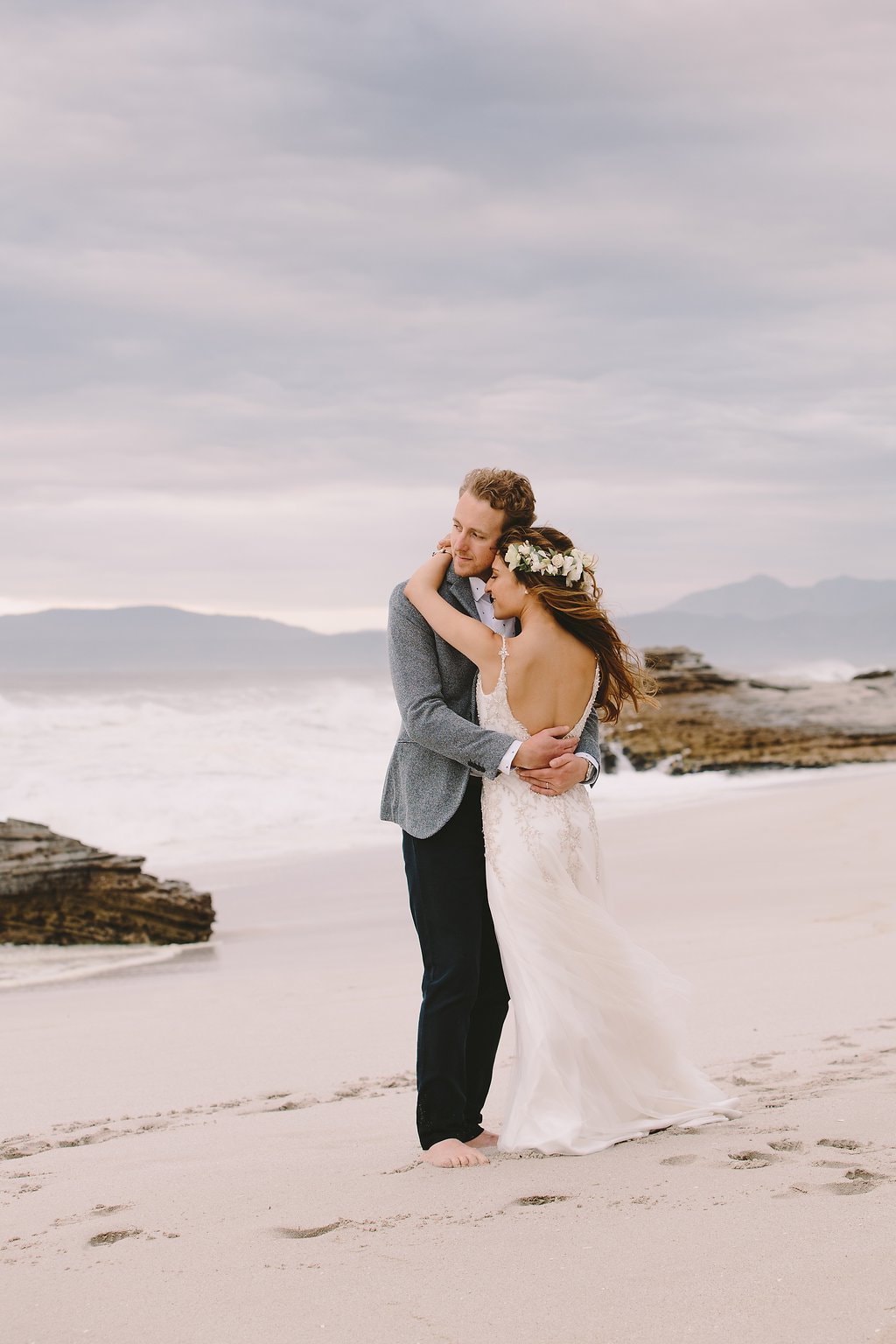 The Dress
I really didn't have a clue about what dress I wanted – just knew I didn't want something too big. My mum and I went shopping – tried on quite a few and nothing really worked. I kept going between two styles – a more floaty bohemian look and the more vintage glamour. I found this dress and felt like it merged the two together. I called my dad to come see it for an extra opinion and his reaction totally clinched it for me. I didn't wear many accessories – the earrings and bracelet were a present from my mum on the day. The bracelet was a Pandora bracelet with charms from Elcamino that have important dates etched into it – including Tom's and my first date, family birthdays, my parents' and grandparents' wedding anniversaries and of course, our wedding date!

The Bridesmaids
I had three bridesmaids. I found an American website called Show Me Your Mumu which does a variety of fairly casual summery dresses that would work on the beach. I really wanted something that they could wear again and wouldn't look too 'bridesmaidy'. I wanted them to all feel comfortable in it so I chose a colour and then they all picked various styles for themselves from the website.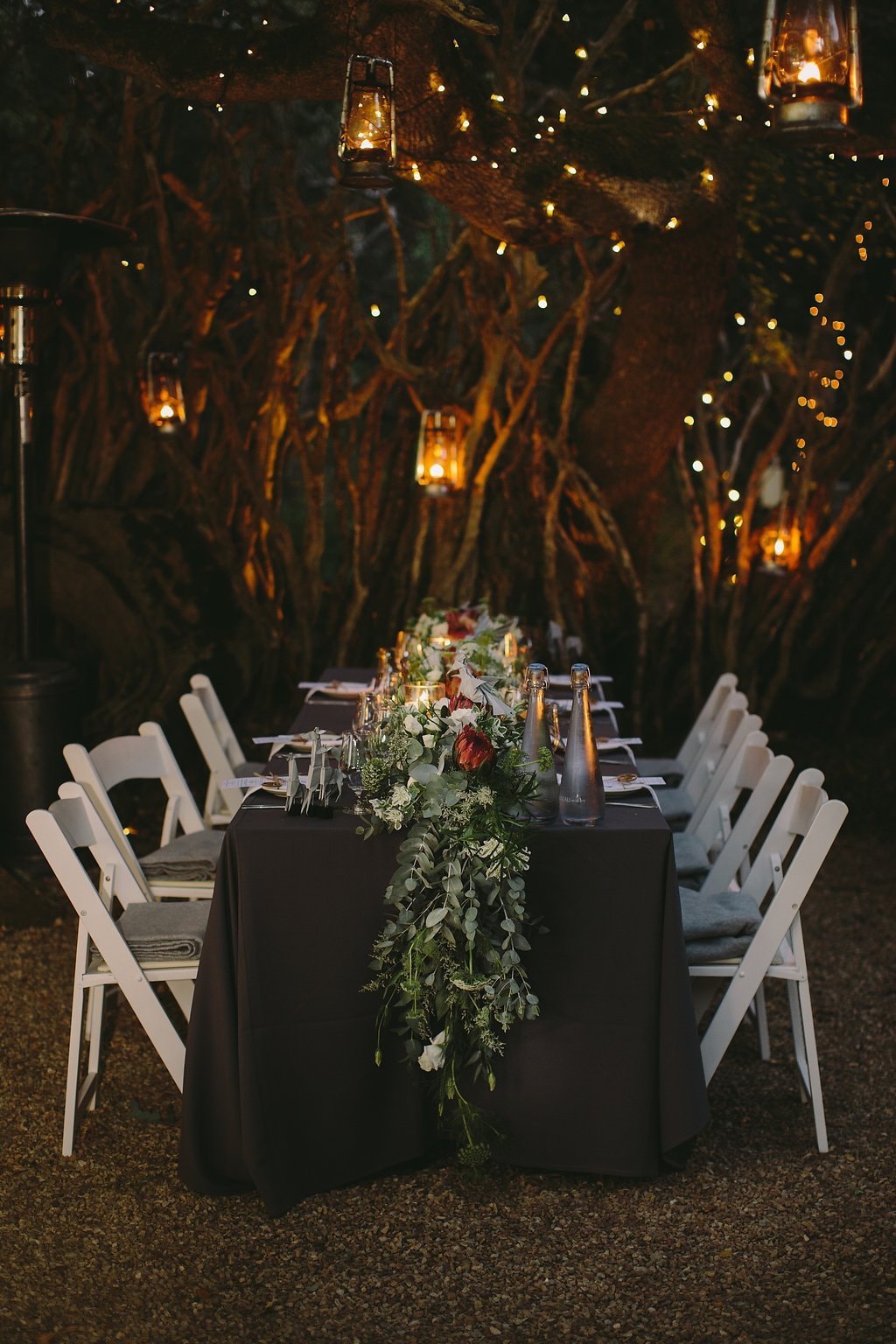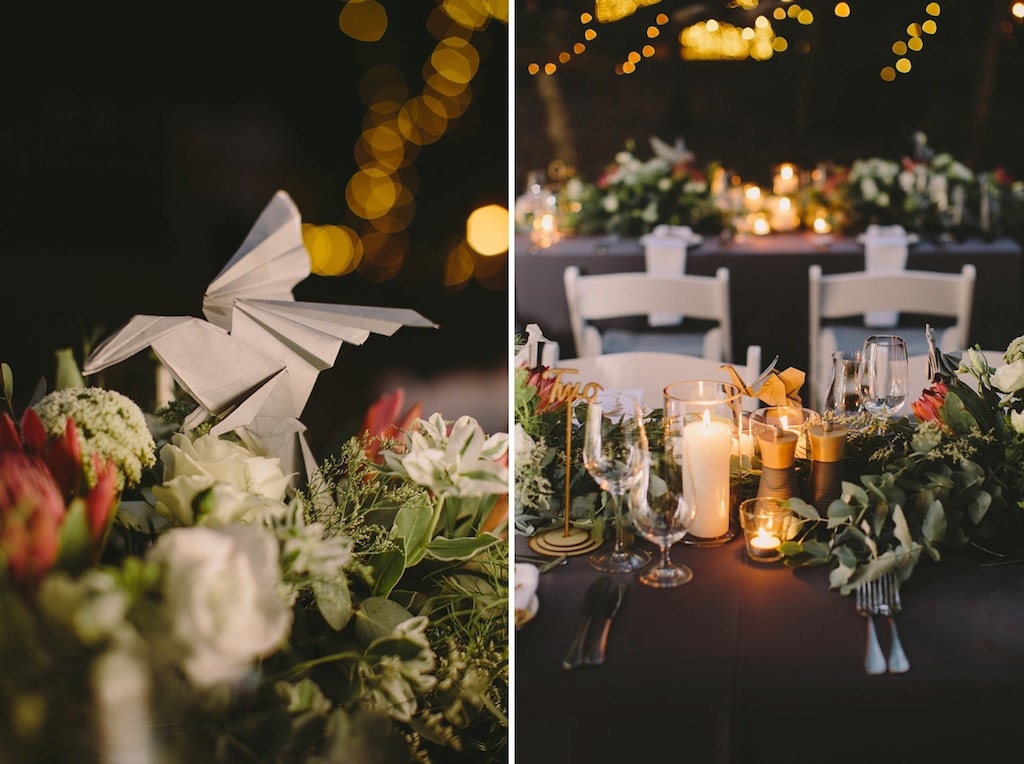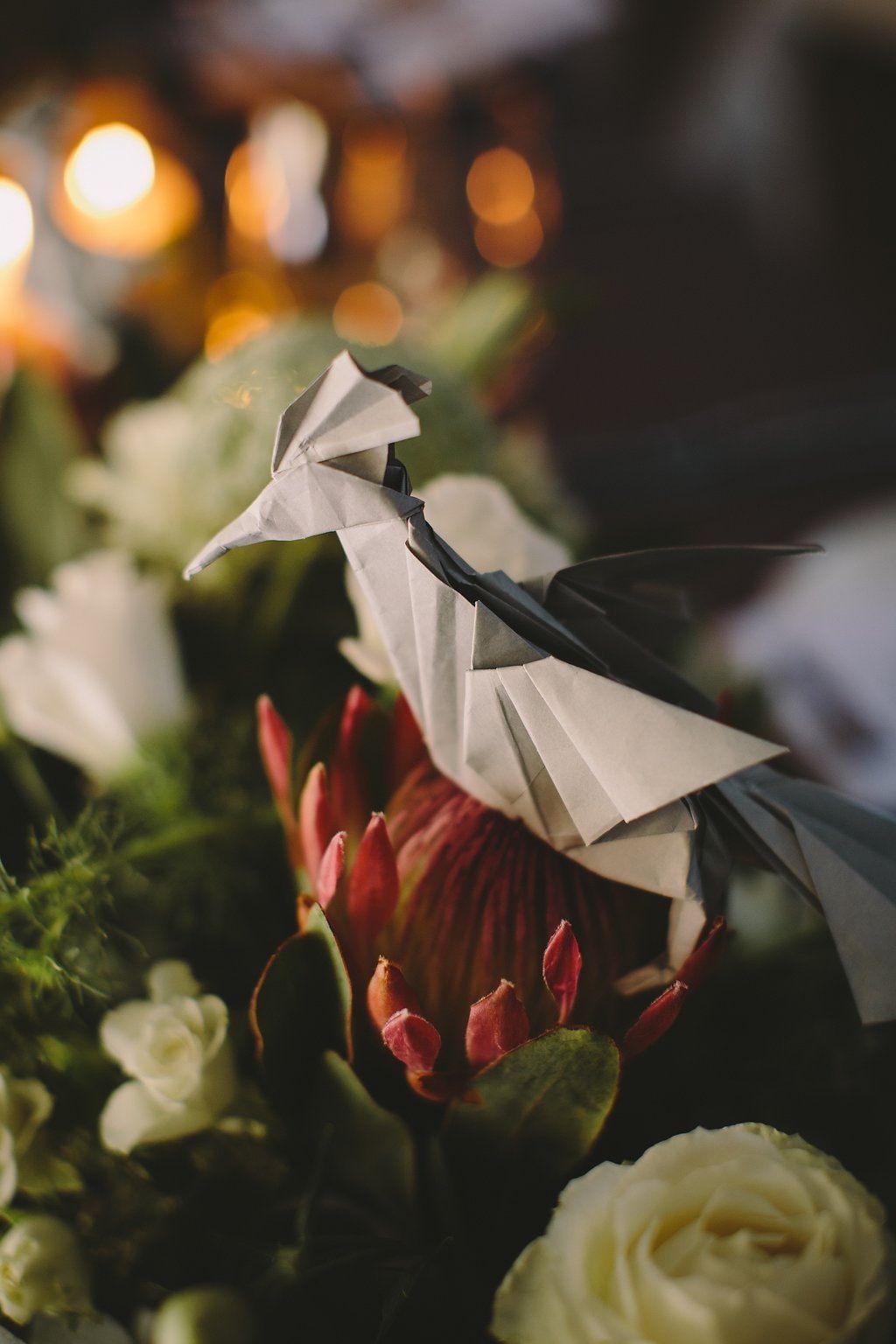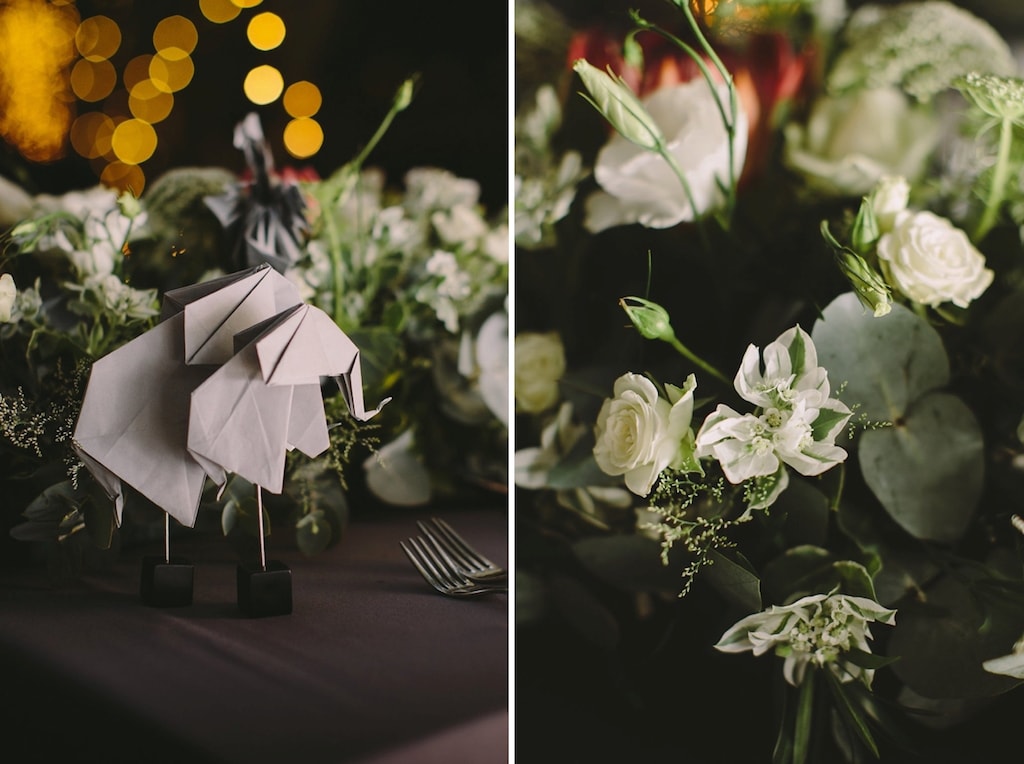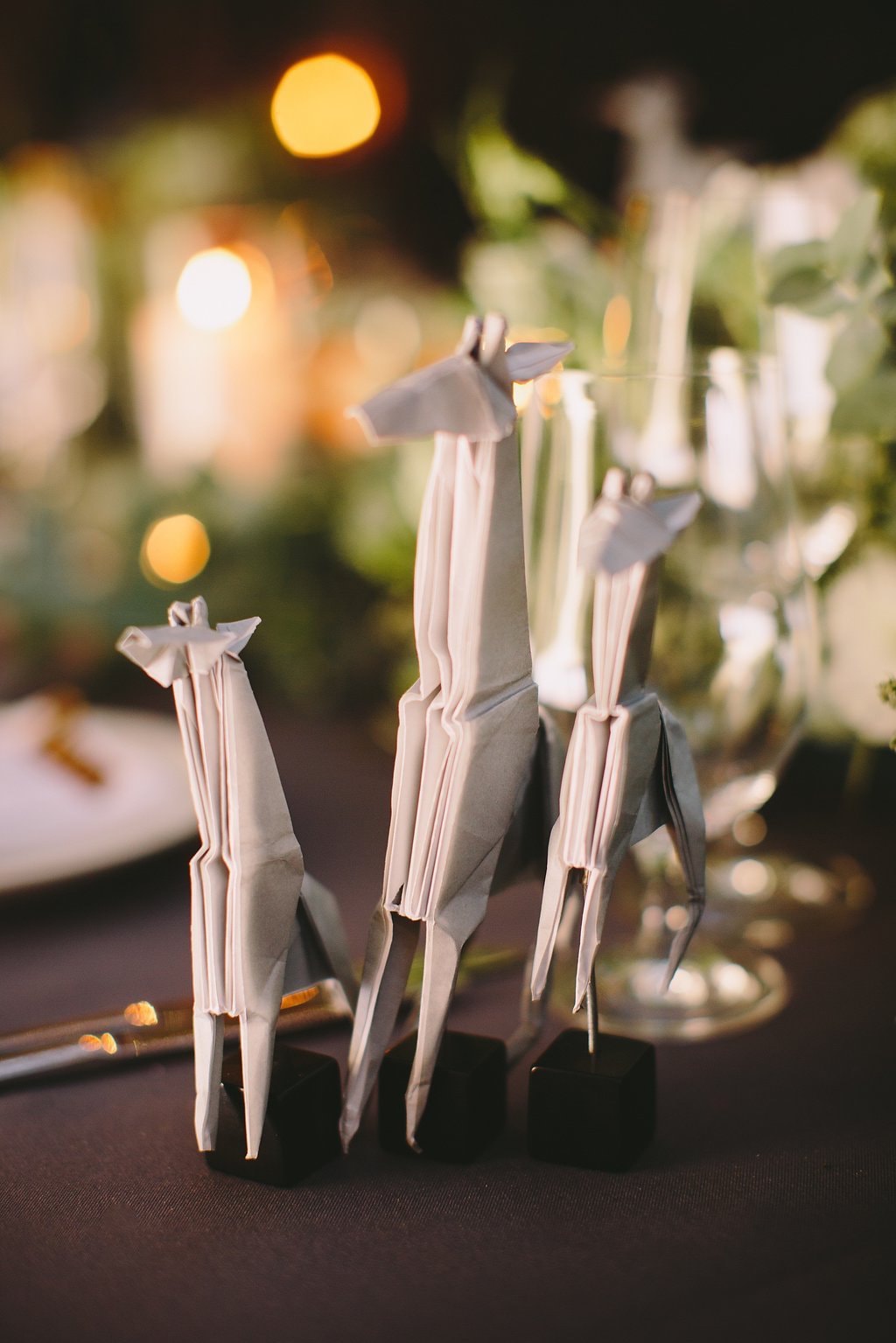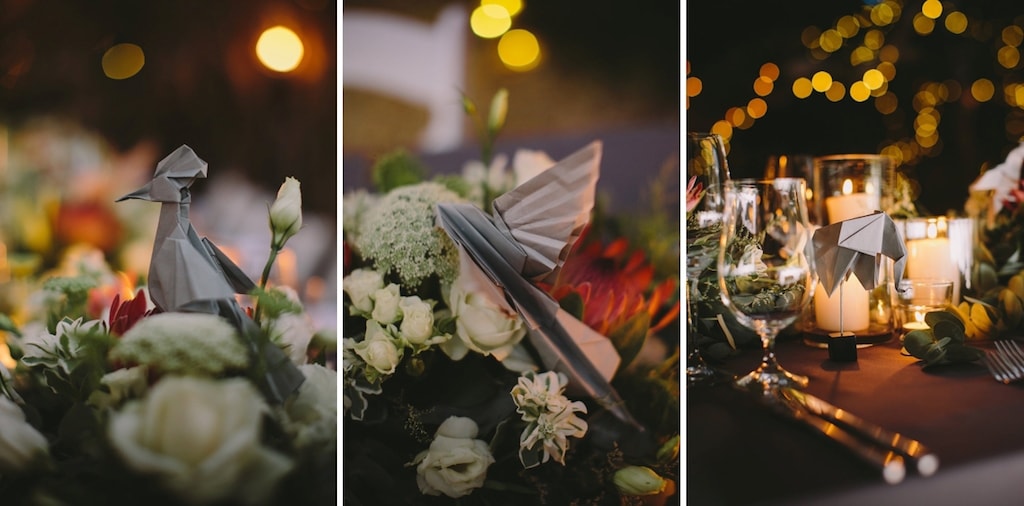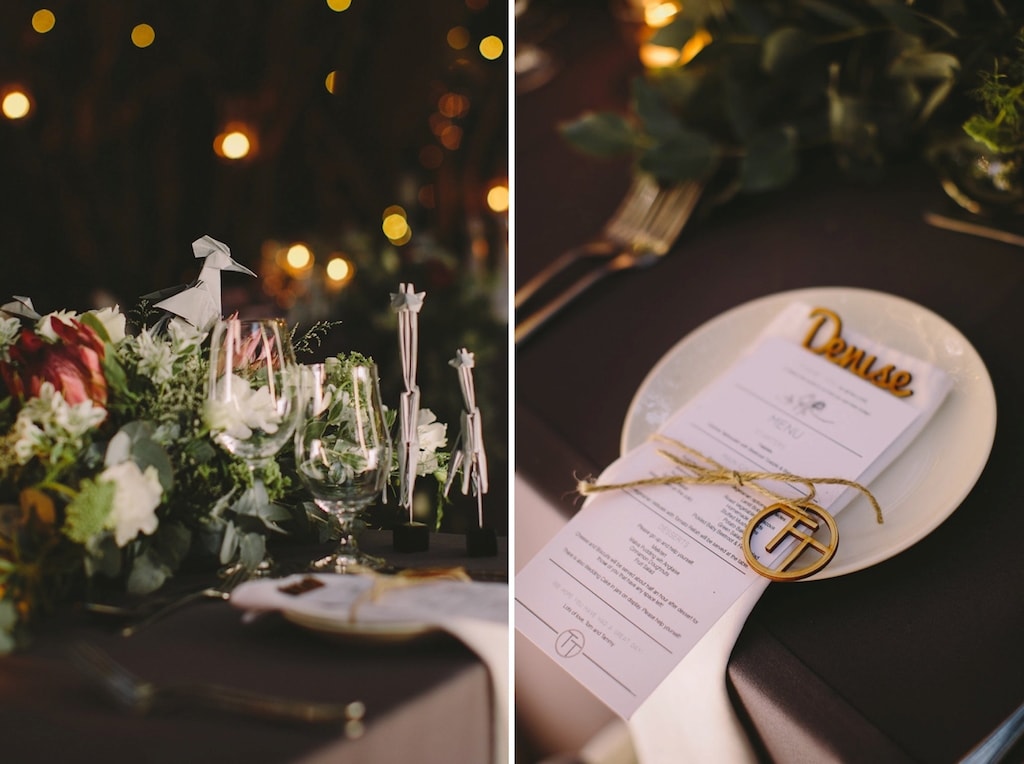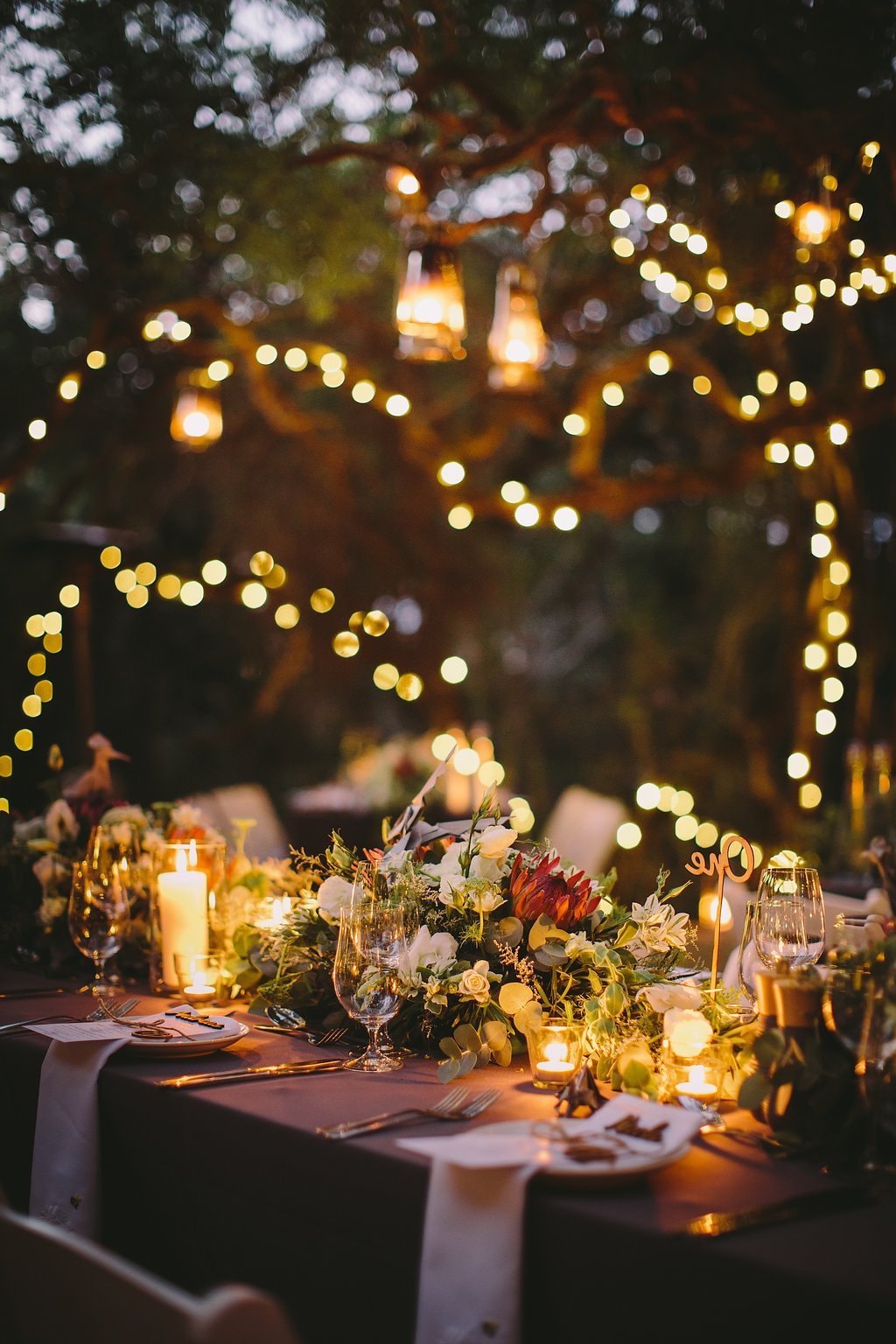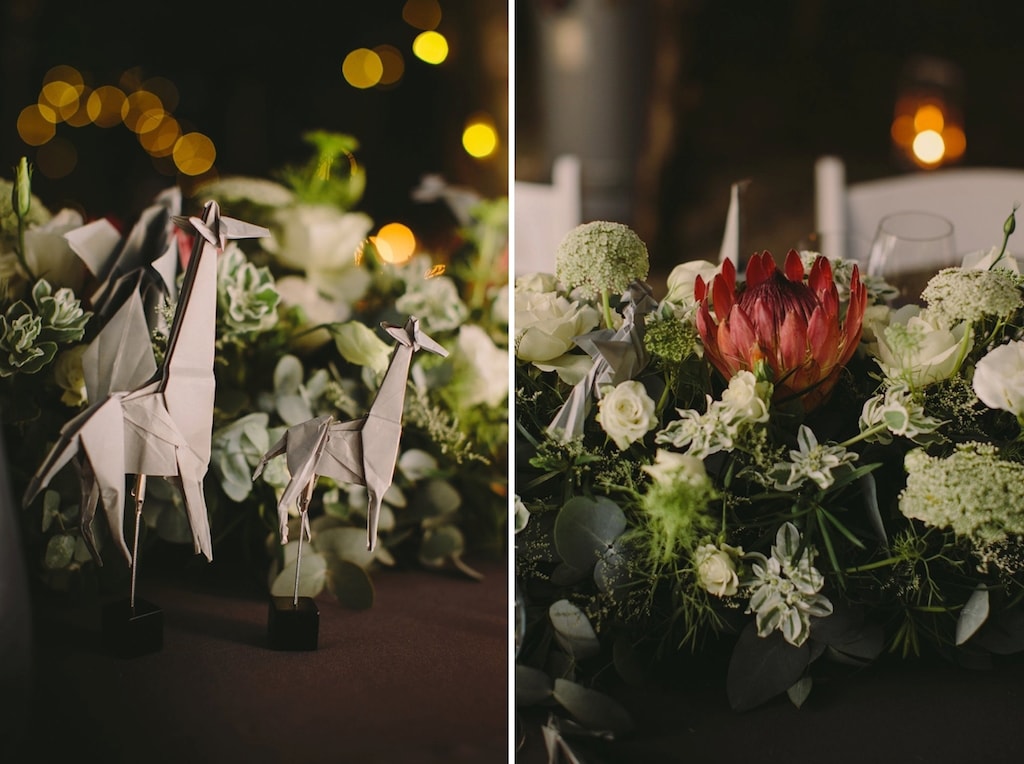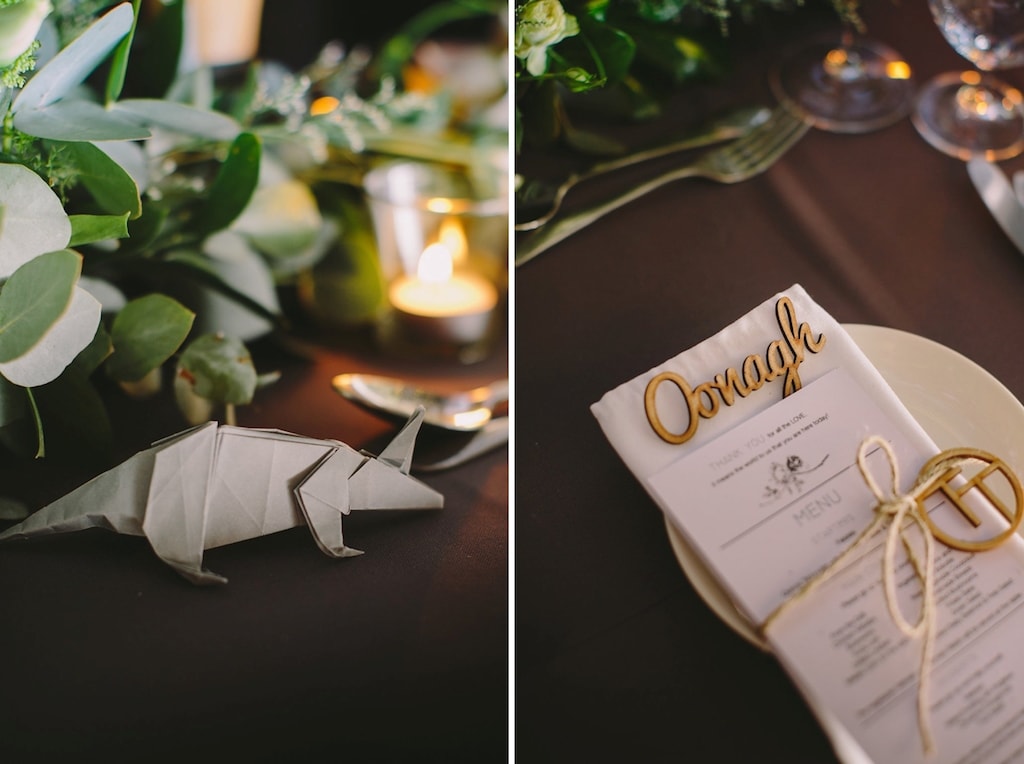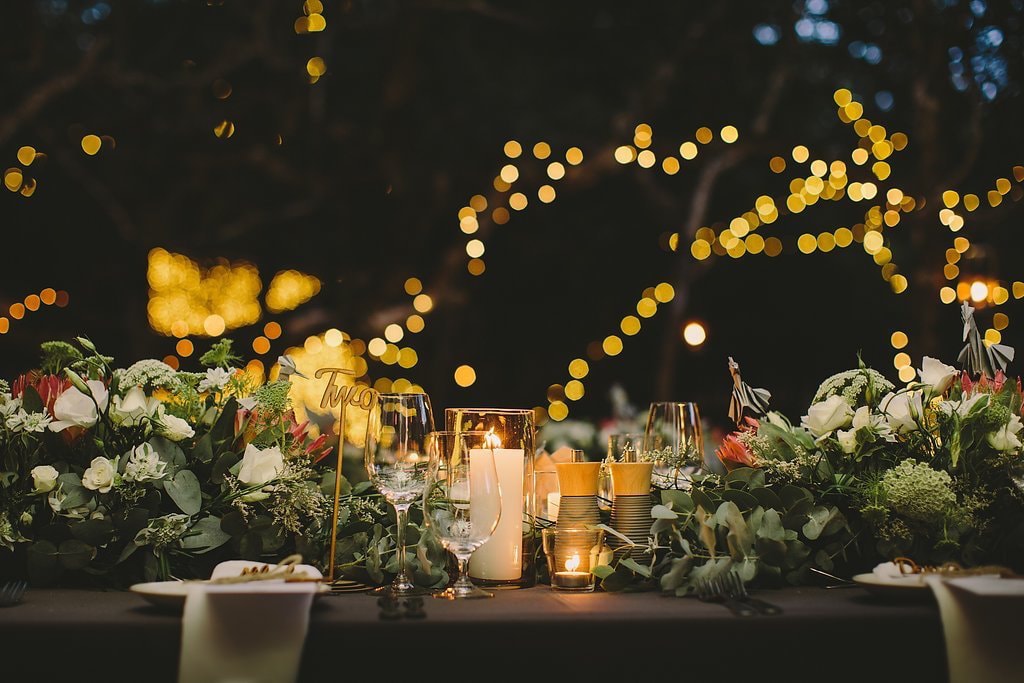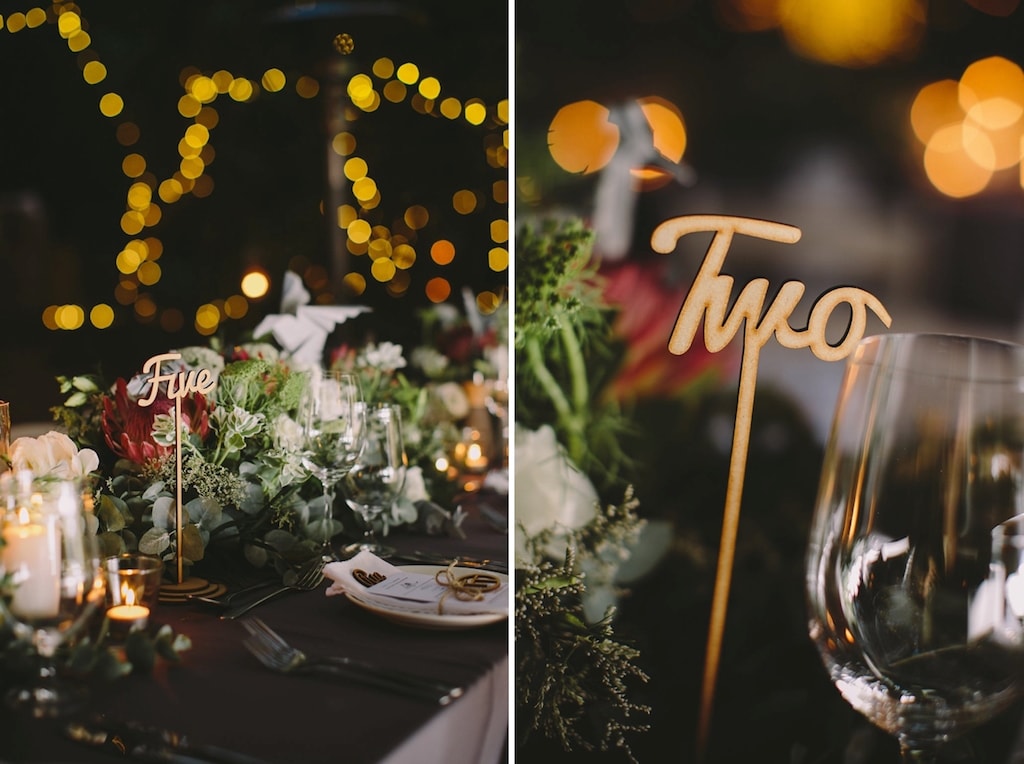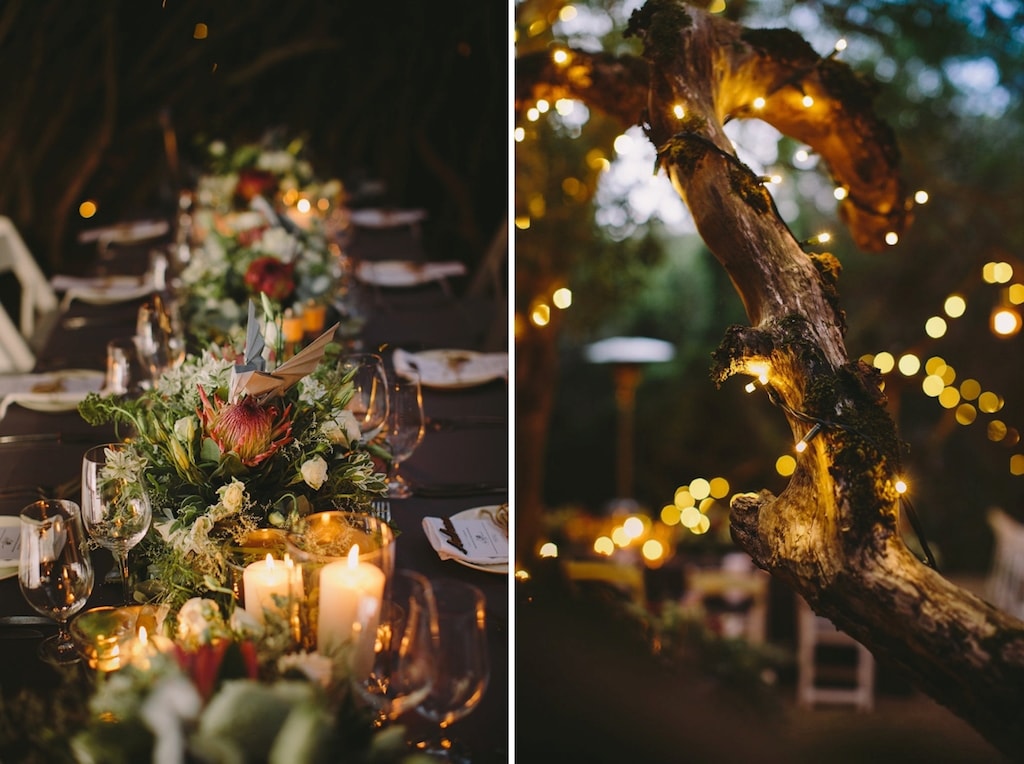 The Flowers
Proteas and white roses with a lot of fynbos – they have always been my favourite and as Tom is South African and I am English, a South African protea and an English rose seemed a perfect combination! I wanted a lot of greenery that was natural to the Western Cape incorporated as well, and I was so pleased with how the tables worked out. The florist did a brilliant job!
Memorable Moments
Erm so many to choose from – honestly every minute was perfect. My favourite was probably going into the boma for the first time – Tom and I went in fifteen minutes before all the guests and it was so special to just look round all our hard work together. I even got a first dance with Tom- something that would never happen in front of people! It was also really amazing to see all the guests come in and their faces as they came into the boma – usually the bride and groom come in last but I would advise every bride and groom to come in first and watch your efforts pay off! And the most memorable – probably me falling down the aisle! The entrance had a large sand dune to walk down, and Tom had told me that I was crazy to wear the heels I wanted on the beach but as per usual I went ahead and did it anyway and as per usual he was right! I fell right over, sat in the sand, looked up and saw Tom just grinning from ear to ear and shaking his head… I thought it summed us up pretty well!
Proudly South African Details
I think the whole wedding was very South African, more in its relaxed feel, the beach ceremony and the outdoor braai evening meal than any specific details. However one of my (and a lot of the guests) favourite parts was driving to the beach ceremony in the 4×4! It was so bumpy and we were all killing ourselves laughing the whole journey.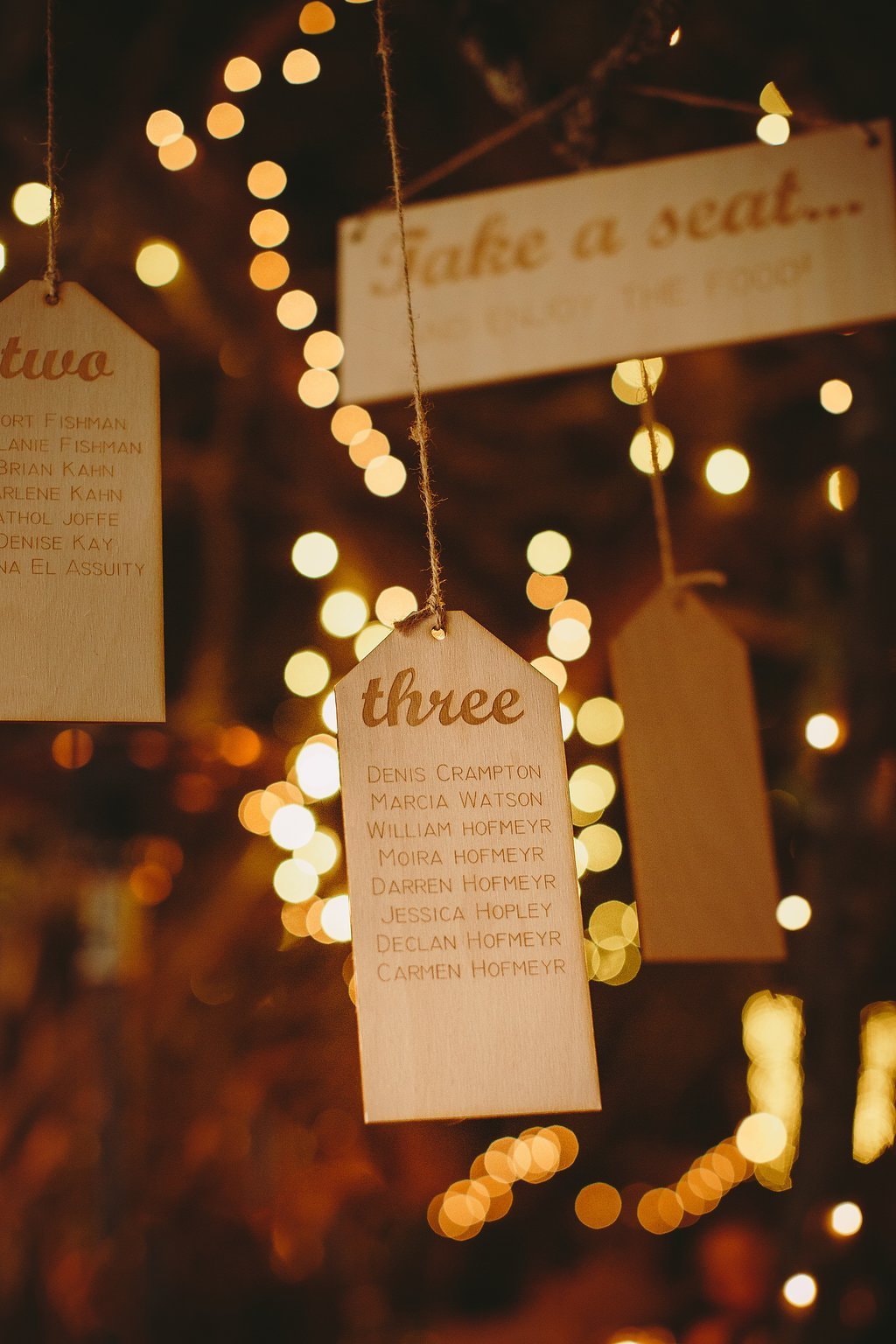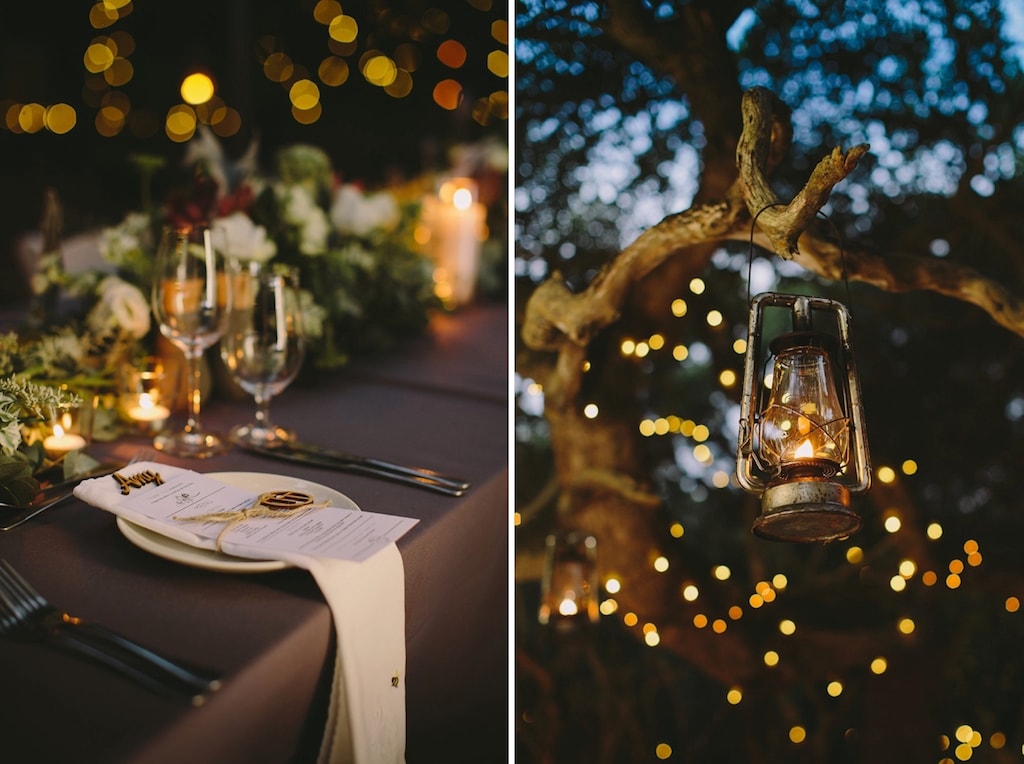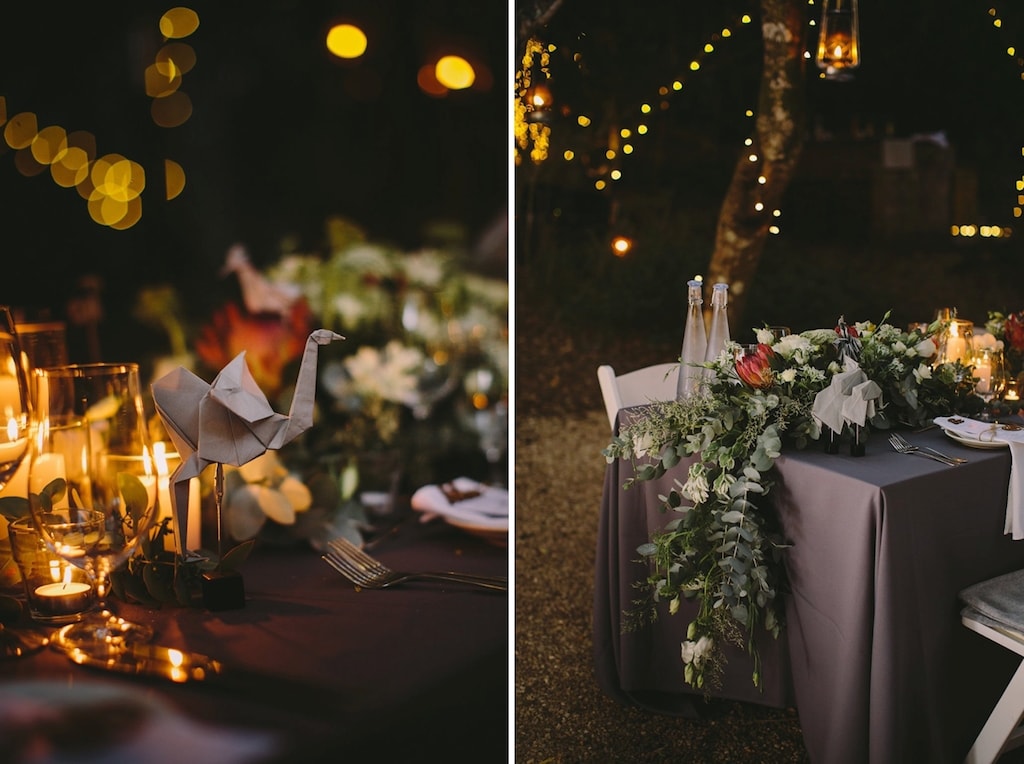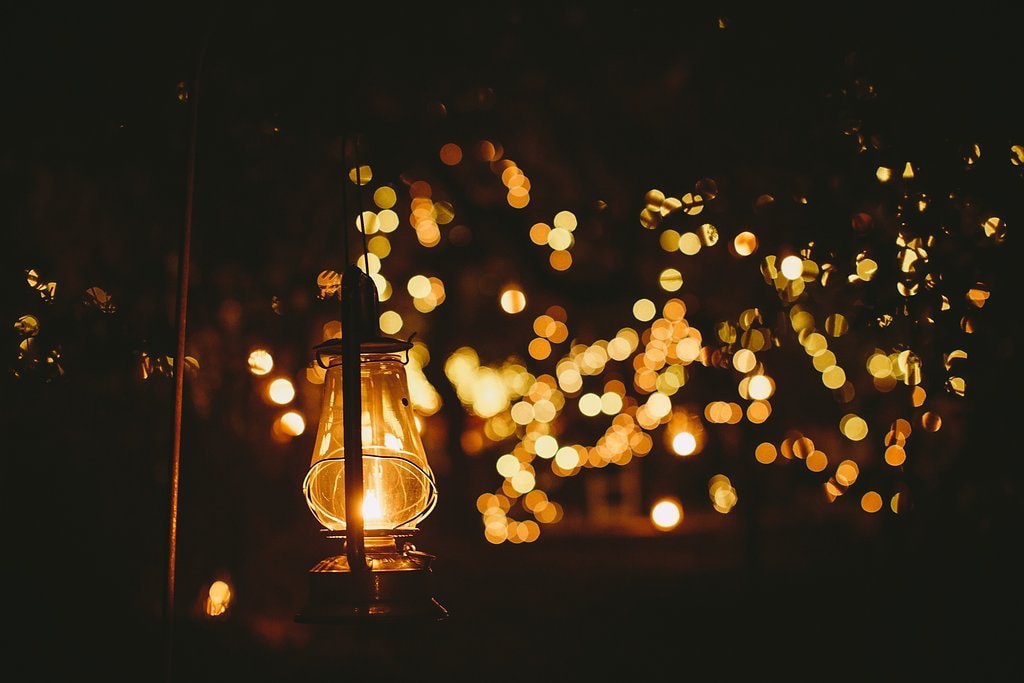 Best Decision
Honestly I wouldnt have changed a thing – I am so pleased with all the decisions we made! The venue was absolutely perfect, Grootbos and all the staff (Lana in particular) made us feel part of the family, and all the people involved were just amazing! My guests are still talking about some of the items on the menu that night. Charlene and Werner were absolutely lovely- an absolutely pleasure to have at our day – and even got Tom to enjoy having his photograph taken! The hair and make up artists were from Stellenbosch – Bianca and Marni were both amazing; making seven women happy with both hair and makeup is not an easy task and they both did a great job and are such lovely people.
Advice for Future Brides & Grooms
Think about yourselves and your relationship – the personal details and the people there are what made the day for us – and just enjoy the planning!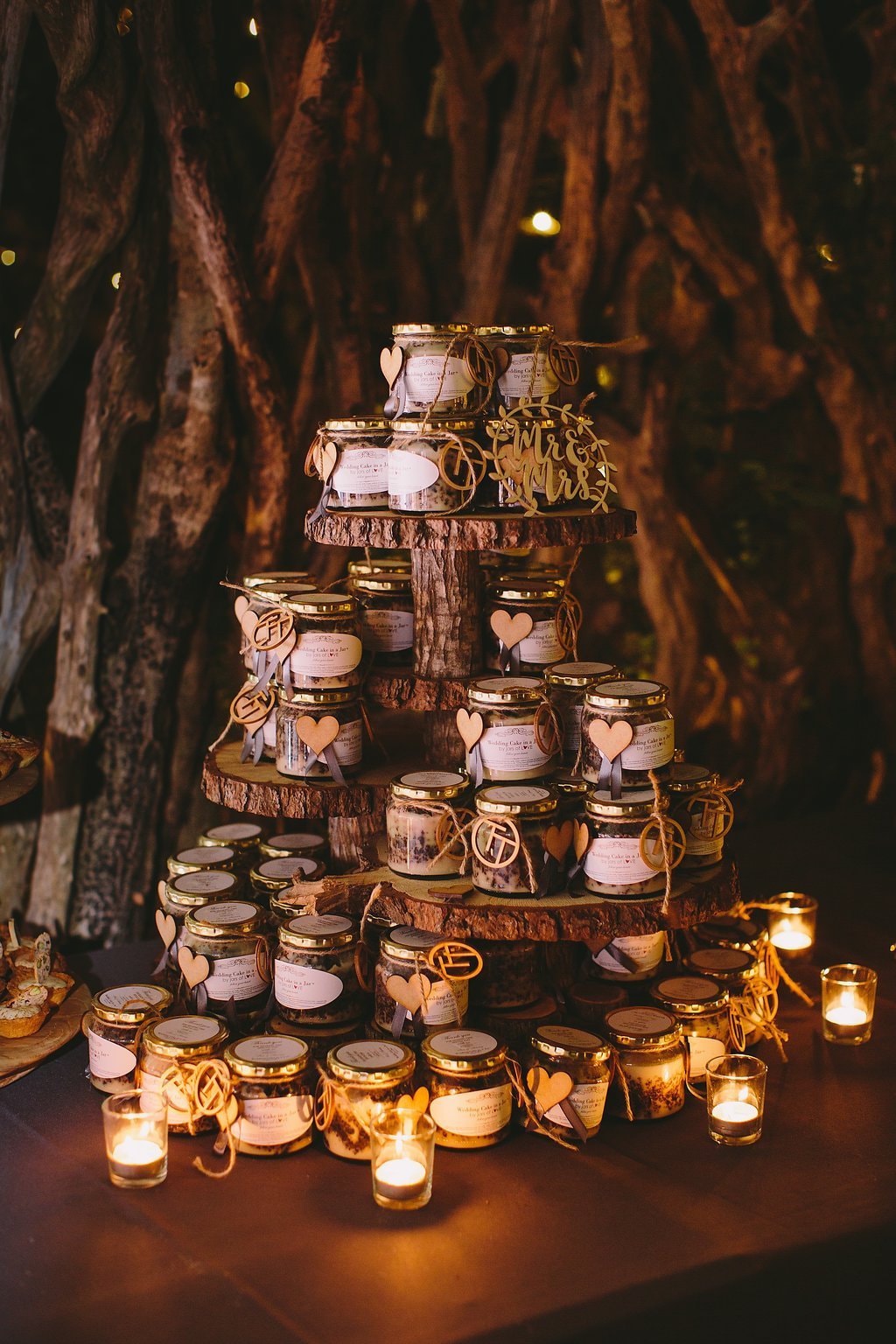 SERVICE PROVIDERS
Venue & catering: Forest lodge, Grootbos Nature Reserve | Photography: Charlene Schreuder | Flowers & décor: The Flower Scene | Video: Werner Kruse | Cake: Wedding Cake in a Jar (Verona Roux) | Bride's dress: Maggie Sottero | Bride's floral crown:  Fabulous Flowers, Cavendish Square | Hair: Love Hair, Stellenbosch | Makeup: Marni Bezuidenhout | Bridesmaids' dresses: Show Me Your Mumu* | Groom's attire: Jack Jones (jacket) + Ted Baker (shirt) (The shirt had tiny monkeys on it, and as Tom and I have always loved monkeys it seemed perfect!) | Hiring: Happy Tree Designs (cake stand) + Function Hire, Hermanus (dance floor)