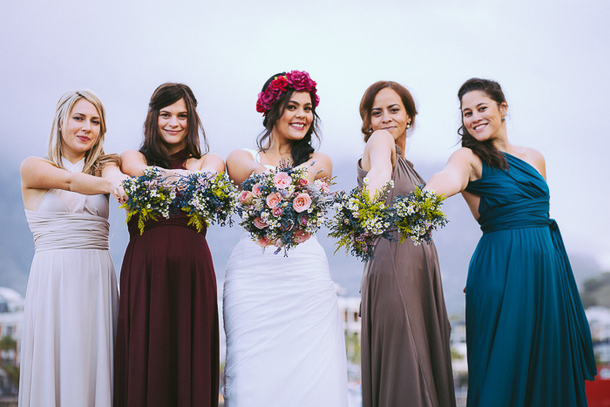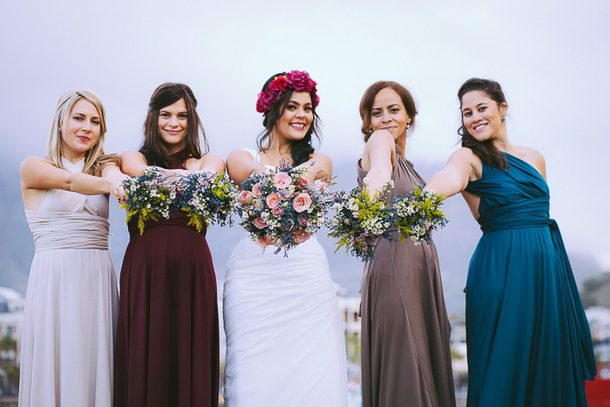 Amanda and Michael's wedding really captures for me some of the fun and colour and effervescent romance of Cape Town – a heartfelt ceremony, a laid-back cocktail reception, and of course the most GORGEOUS portraits from Dearheart Photos with the spectacular V&A Waterfront in the background. It's a backdrop that barely needs any adornment, and fits perfectly into the 'magical lights' theme that Amanda dreamed of, with the harbour lights twinkling on the waters, and the happy laughter of family and friends bubbling out from the balcony of the Alba Lounge. Add a slush puppy machine full of frozen margaritas, jewel coloured florals and bridesmaid dresses that popped perfectly against the Waterfront's moody blues, as well as a gorgeous floral headband for the bride, and you have the perfect mix for a spectacular port city wedding.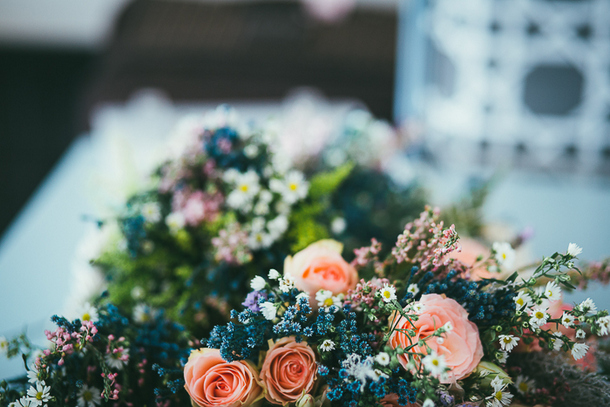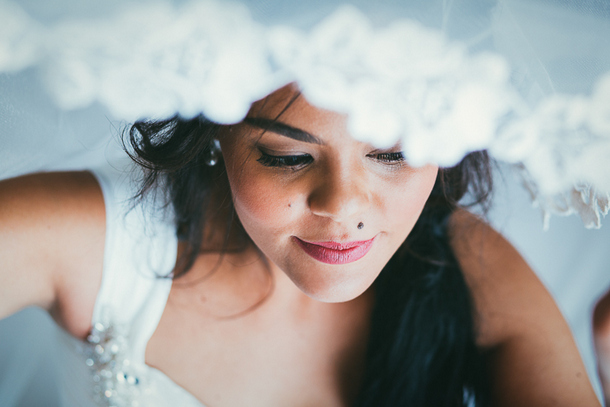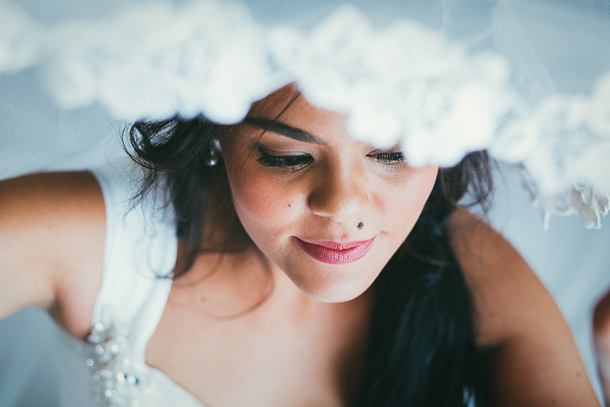 Love Story
I remember walking into our Kingdom Hall one day in 2008 and seeing a shy quiet guy standing in the corner. I approached him and introduced myself; I'd just joined the congregation. That's when he said his first words to me, 'We've already met, guess our introduction was really memorable' and I responded as any calm confident lady would – by doing the awkward turtle. Flash forward and I was part of group of unbelievable friends. We did everything together- with no romantic affliations of course! Mike, who I affectionately called "Tall Man" had so much to offer, if only he would stop wearing so much gel, dress properly, stop slouching, get a licence and passport, etc., etc. Oh but he was just a friend, who called me often to make sure I was ok. Two years later, and Michael (no longer Mike or Tall Man) was always available, always helpful. But things were a bit different. Did he like me? Did I like him? I was intent on going out of university with a bang. After 25 years with no kiss, finally on my graduation night I kissed someone. In my excitement I told the one person I tell everything: Michael. He didn't seem too happy with my news. I agreed to date the person I kissed. Michael took me to Rhodes Memorial and asked me to go on a walk. He asked me to take my sunglasses off which was weird. What did he just say? HE LIKES ME? All that went through my mind was: really NOW MICHAEL? We agreed to stay friends. Which for me meant avoiding him. Two months later I was no longer in a relationship, but like I told a work colleague of mine once, if I tell Michael, that's it: dating-marriage-commitment. You don't fool around with Michael. Then I found myself stuck in Zambia with nowhere to go, and the first person I called was Michael. Across a country he was able to calm me down and tell me what to do. It was then that I realised I couldn't live without him.
The Proposal
Every month our anniversary was an occasion. I remember walking into my flat with fairy lights been strung, a hot bath run, petals lining my walk way, wine waiting for me in the fridge. Another with fairy lights lining our favourite beach spot, my favourite ice cream wrapped and waiting. Every 12th of the month I caught myself smiling in expectation. On one such 'date occasion' Mike seemed more nervous than usual, but he usually was when taking me out. We went to all my favourite places, Franschhoek to start, French lunch, Pierre Jordan, even the Wolfstrap farm – which darn it wasn't open. He then suggested coffee, but he drove all the way back to town. We parked at the Vineyard Hotel where he proceeded to order our afternoon tea followed by a walk in the garden. Still oblivious, I saw my whole world flash before my eyes when he knelt down and said the words 'Will you marry me?' The rest is a buzz.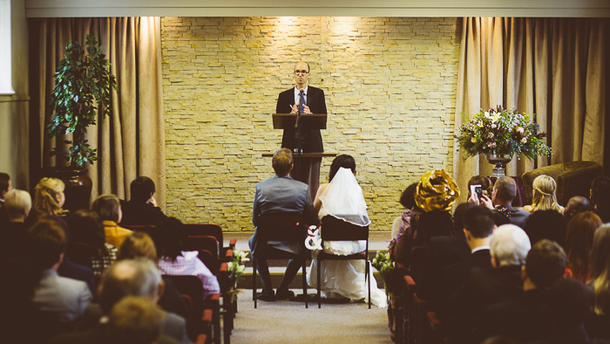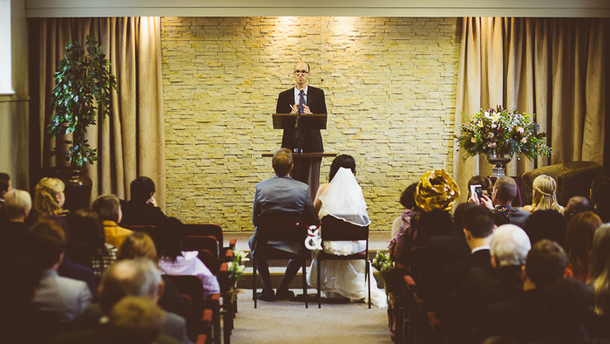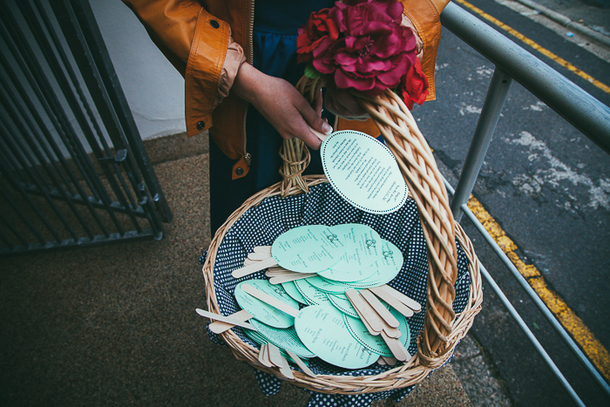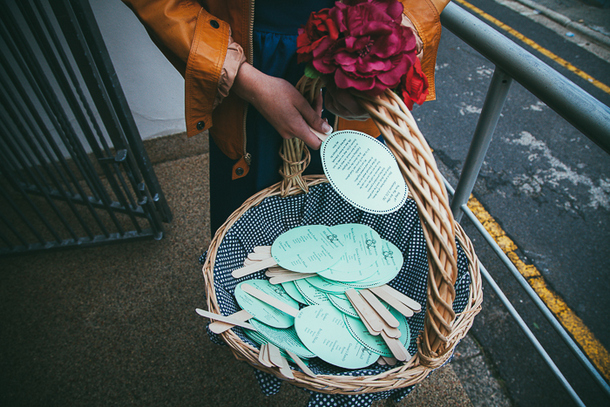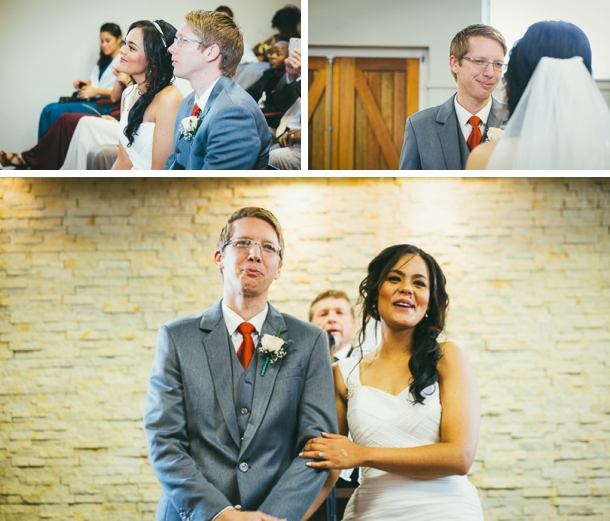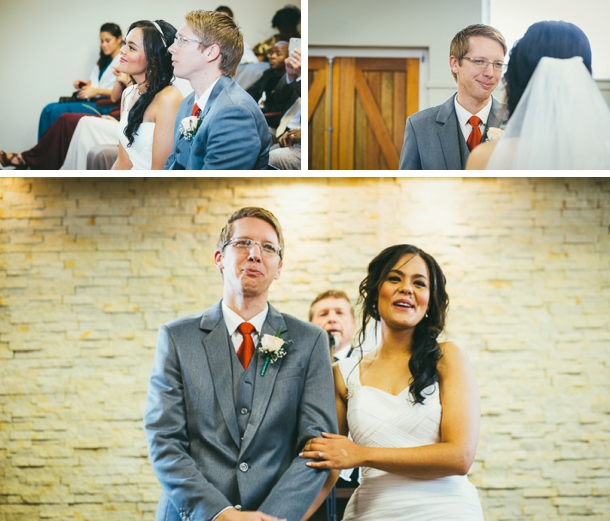 The Venue
We chose the Alba Lounge, Waterfront as our venue. It was perfect! We opted for a cocktail wedding with no official sit down arrangement to encourage our guests to mingle. There's nothing worse than being stuck at a table with people you don't know. Alba offered the perfect setting, a balcony looking over the magnificent waterfront lights, and inside section with fireplace in case Cape Town weather lived up to its reputation, as well as a classic magical lights effect at night that took our breath away.
Wedding Style
The only thing I knew I wanted was "Magical Lights" – that was my theme. I didn't have a colour scheme – I let my bridesmaids all choose their own dress colours and worked around that. My décor and bridal bouquet were mainly pastel colours. I really tried to have an easygoing wedding, since let's be honest, I'm the least girly girl you know.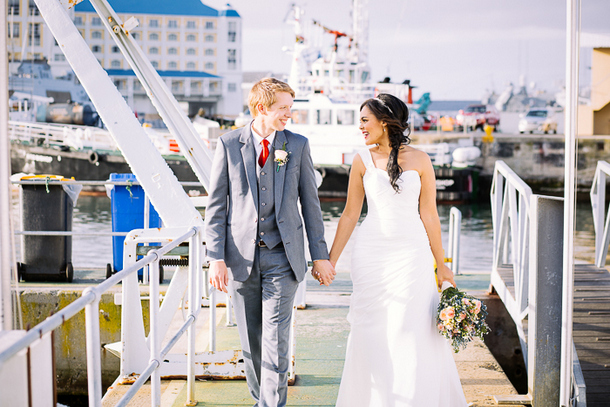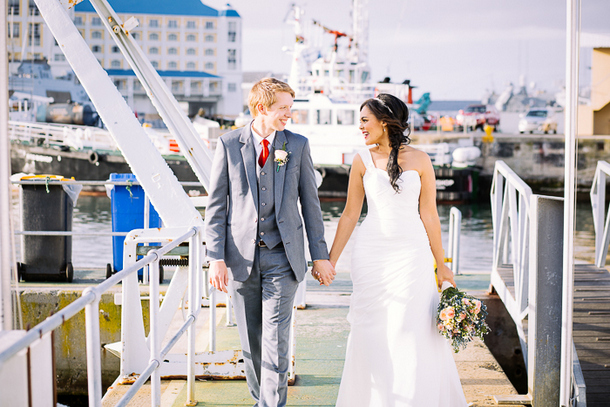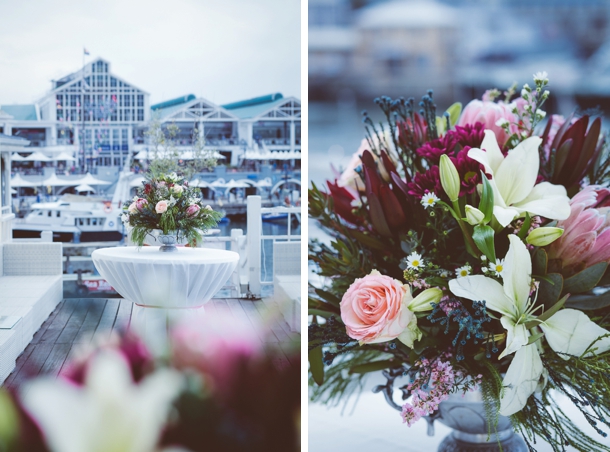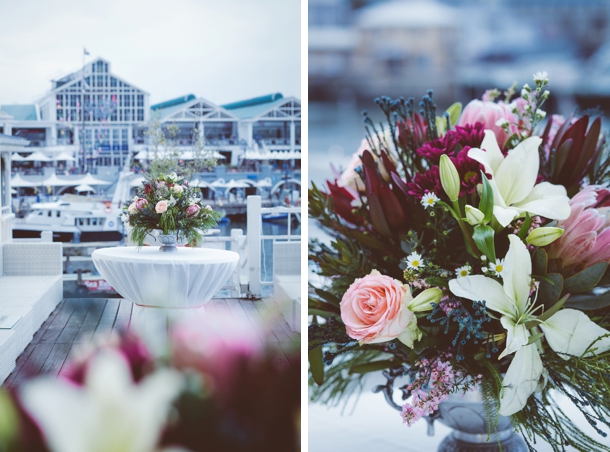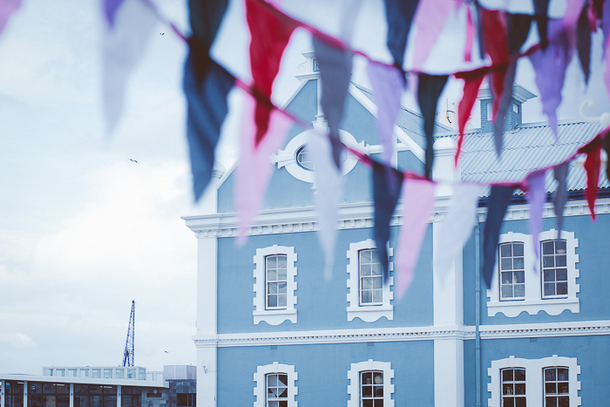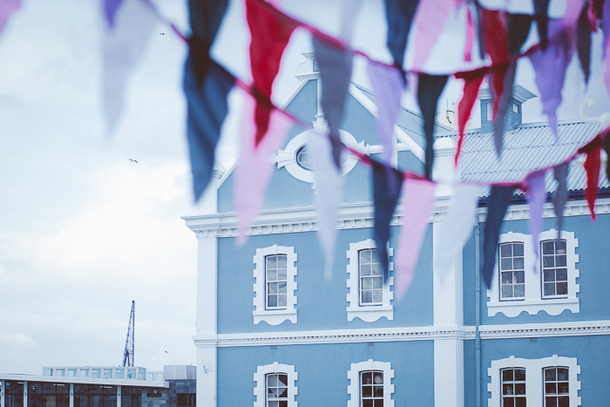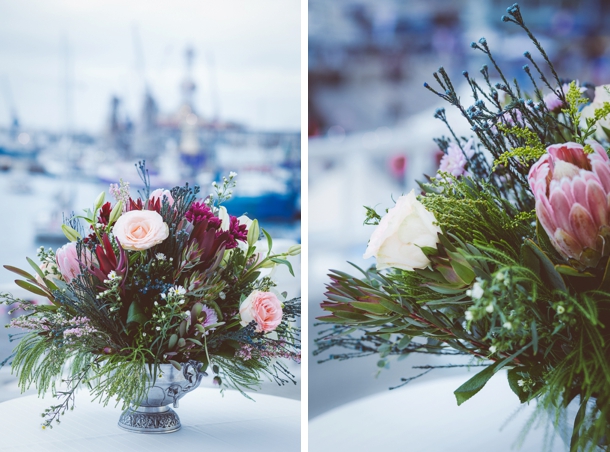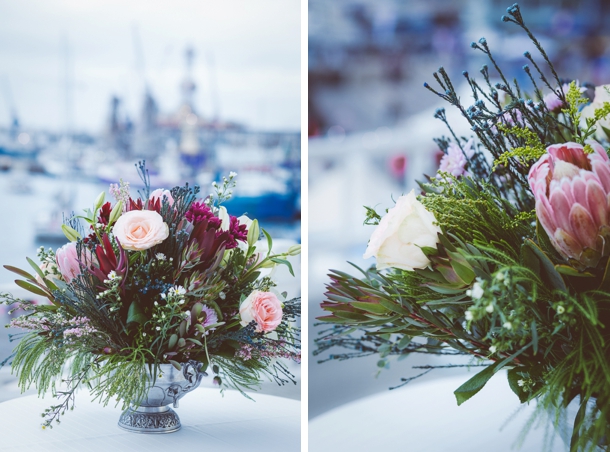 Wedding Details
We added a few extra details to make it "Michael and Amanda". My sister edited a newspaper in our honour detailing our story called the "Mickey Mausi Times", after our nicknames. We sang our wedding song (the theme song from Juno 'Anyone else but you') to the audience to 'compensate' for the lack of a sit down meal. We also had a suitcase of flipflops for dancing shoes, because I notoriously always kick off my high heel shoes. We also had frozen margarita machines as our welcome drink just because we ALWAYS have frozen margaritas.
DIY Elements
Everything was a DIY. My husband designed both engagement and wedding invites. Our wedding invite I loved most, it encompassed a magnet with all our details on to be stuck on the fridge- because that's ultimately where all wedding invites land! We designed the template for our wedding song which was placed on an ice cream stick for ease of singing in our Kingdom Hall, and at the back we added our family tree so everyone knew who the wedding crew was. Also some of our canapé's were marked and labelled with our date and details, personally printed and stuck on.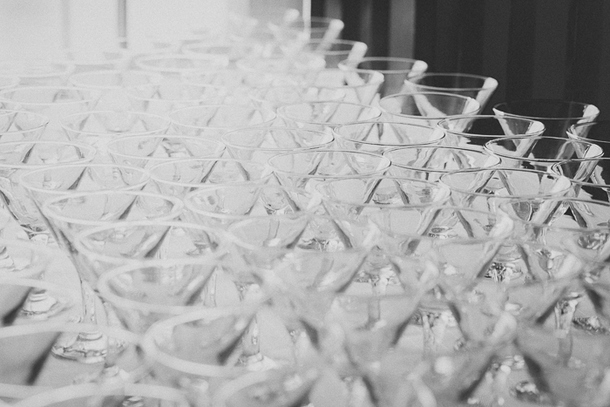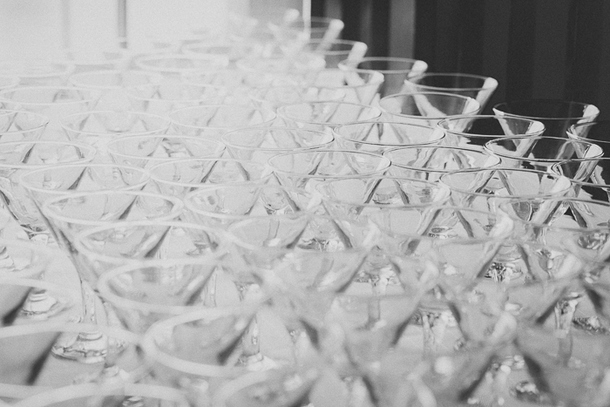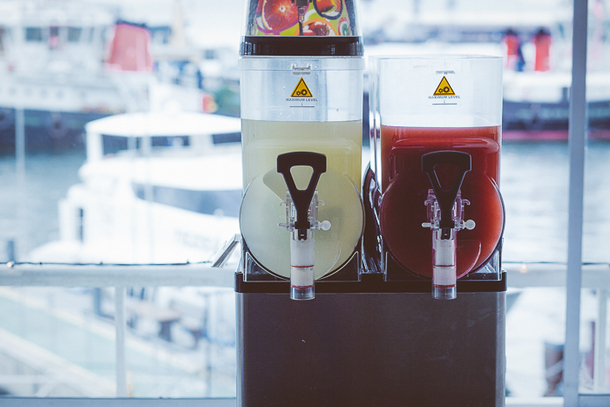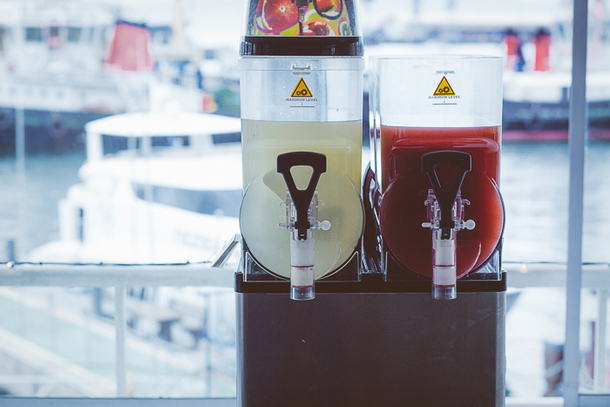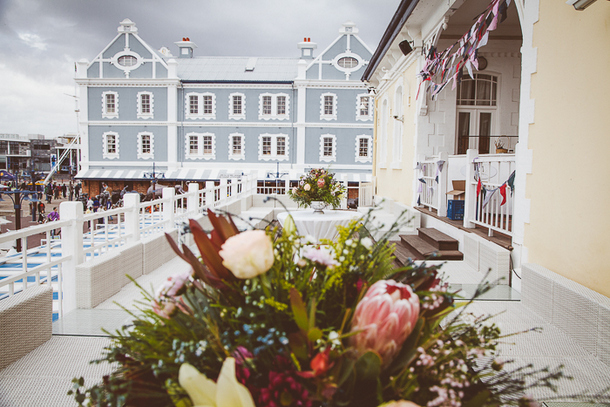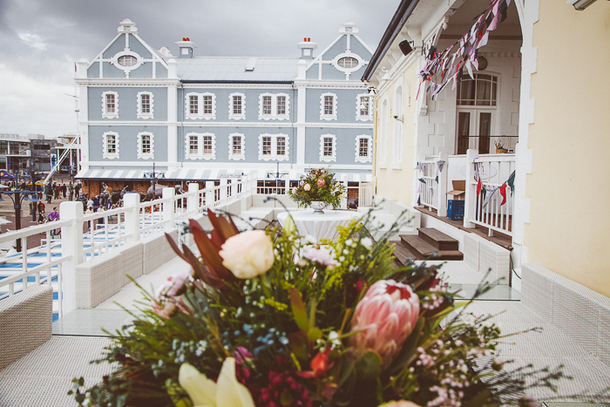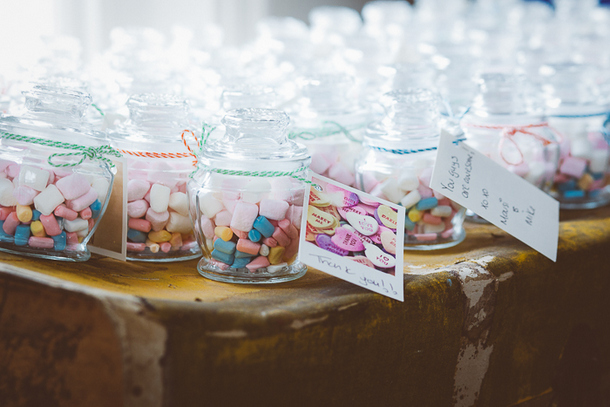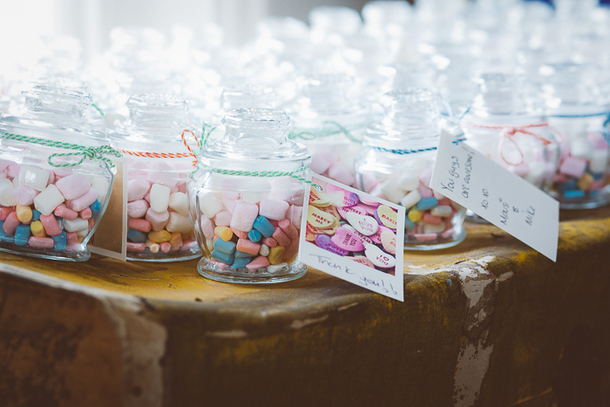 The Flowers
I wanted wild and free flowers! We found an amazing wholesaler in cape town called Moondrops who stocked the most amazing fynbos, protea and wildflowers available in the Western Cape. Then my mother and sister who are trained florists got into action the day before my wedding, designing the most amazing bouquet of flowers!
The Dress
Now that's a story! My mother lives in Durban and wasn't able to really be part of the wedding planning. But one month after our engagement she flew down with my dad so we could all attend a wedding expo. A colleague of mine recommended Olivelli Cape Town, which seemed over and above my budget, but I thought I could just go so my mom got the 'dress trial experience'. My sister who was my maid of honour lives in Germany and also felt like she was missing out, so I brought my laptop along and Skyped her through so she could be part of the action (an idea my mom stole from "Say Yes to the Dress"). My dad was also there as tech support. The consultant was amazing, she took every detail of my expectations down along with style, colour and budget and chose accordingly. After the fourth dress my mom, sister and even a passerby from outside gasped – we all knew this was MY dress. It was the most reasonably priced dress in the store and with my fortune also on sale, so right on my budget (well a little over, but my parents lovingly paid for it). When we found this out we all broke into tears! Even the consultant! It was such a day to remember having all my favourite people in one room to share that special moment with me.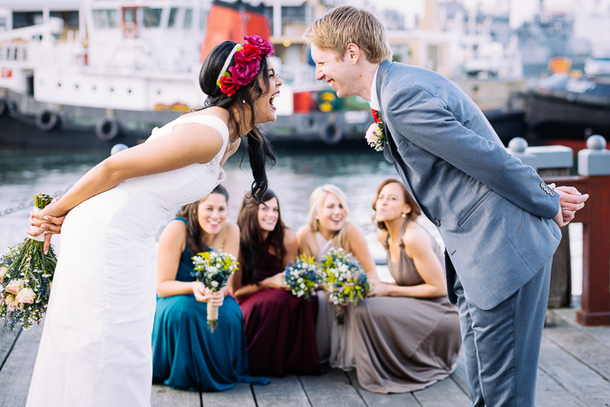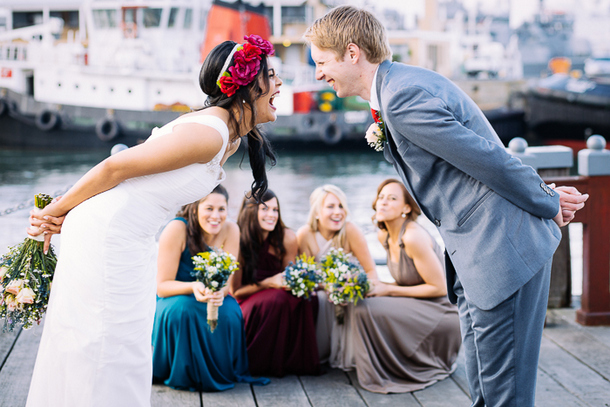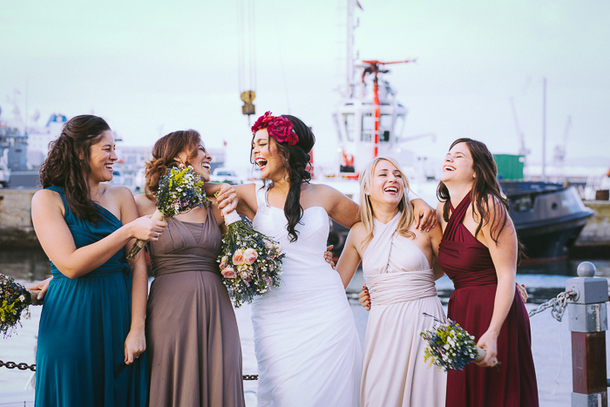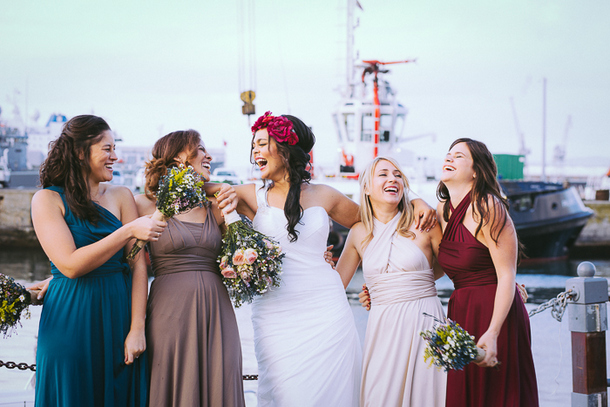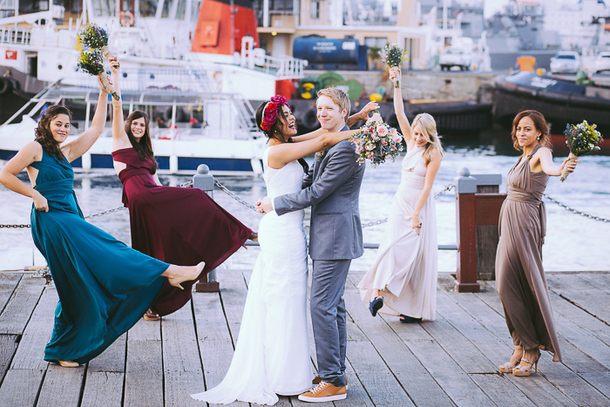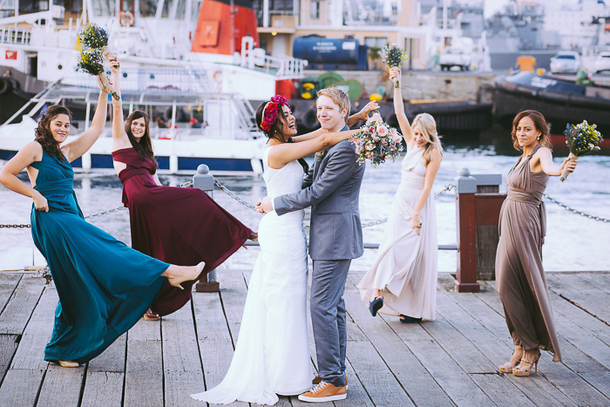 Favourite Detail
We loved having the photobooth to ease everyone into the night. The mingle factor worked out in our favour and people who had never met before became best buddies by the end of the night.
Memorable Moment
Our favourite moment was our duet/first dance which was a bit different, bringing everyone onto the dancefloor. The dance shoes had every girl and some guys join in on the fun. Quite honestly we just enjoyed every moment of it! Having all our friends and family together, some who travelled very far to be with us made the whole day perfect!
Proudly South African Details
My eldest brother and sister sang a traditional Zulu song on the balcony overlooking the ocean in our honour, bringing in our African heritage.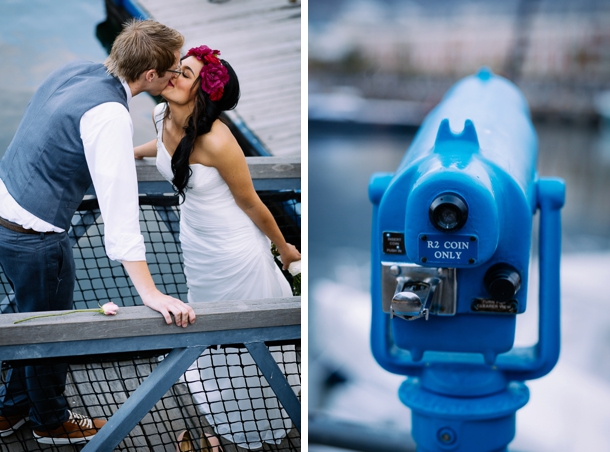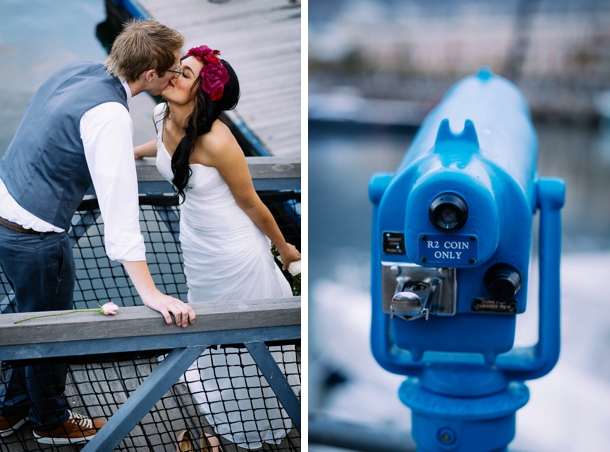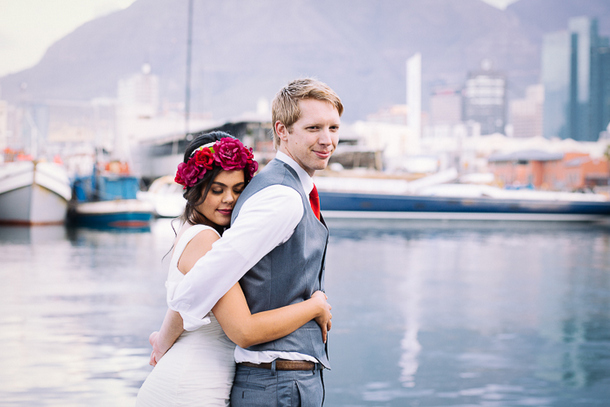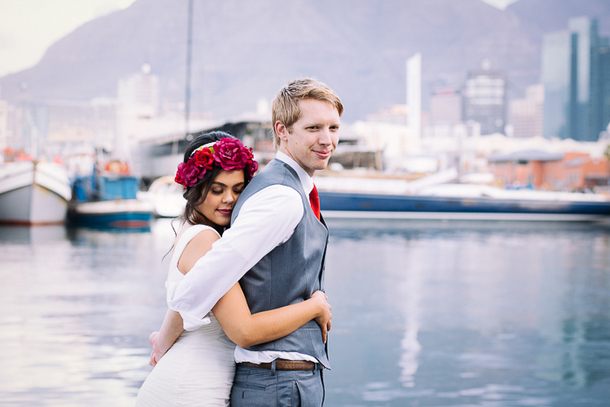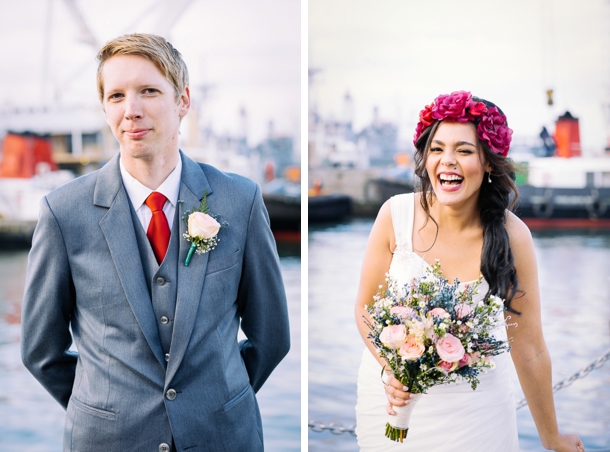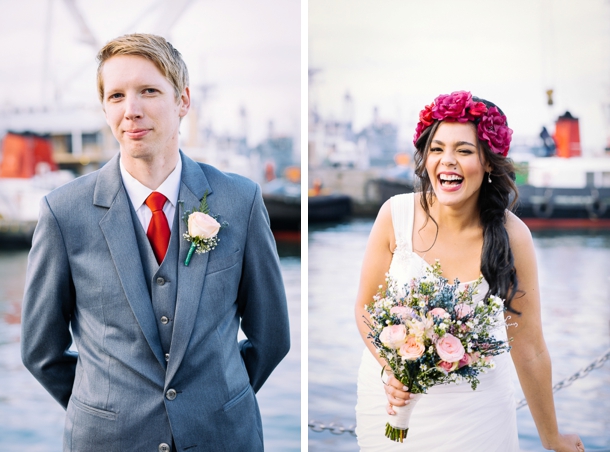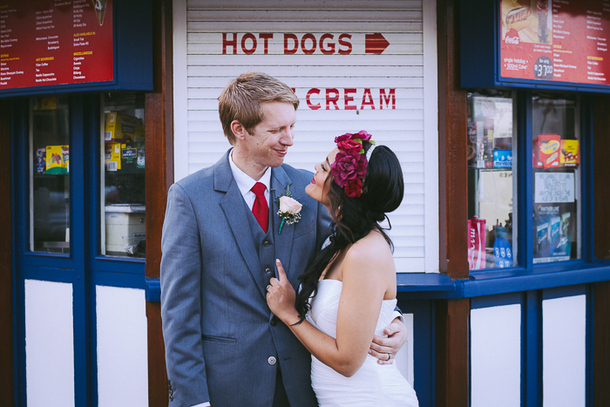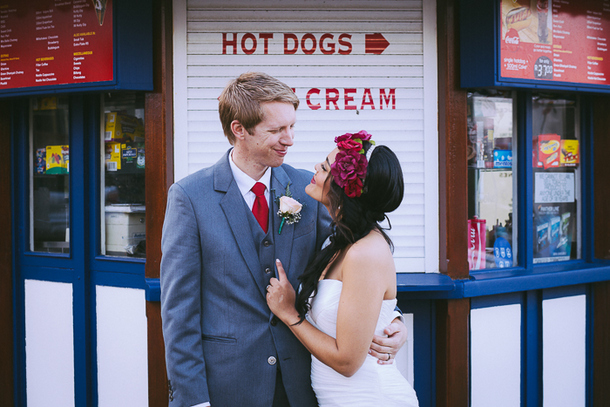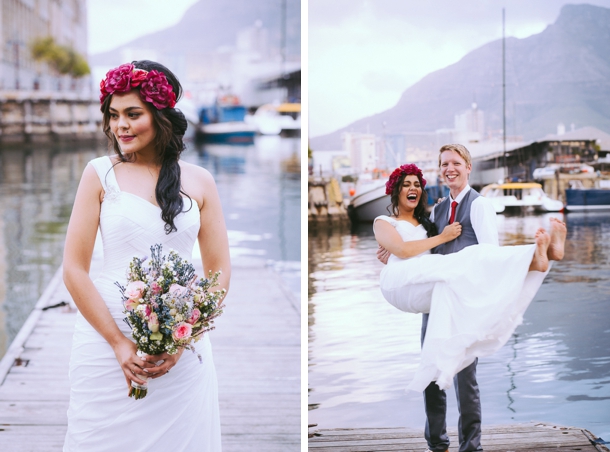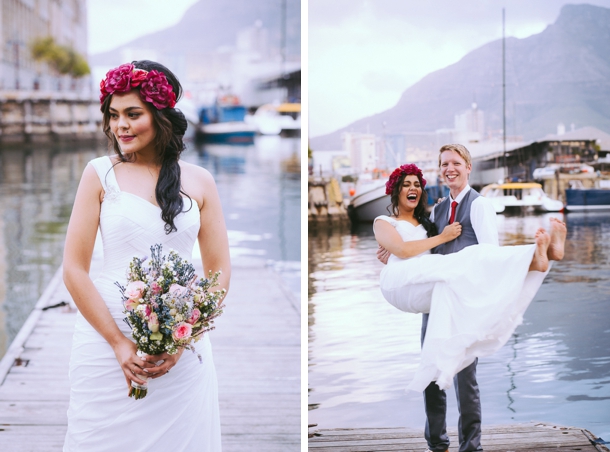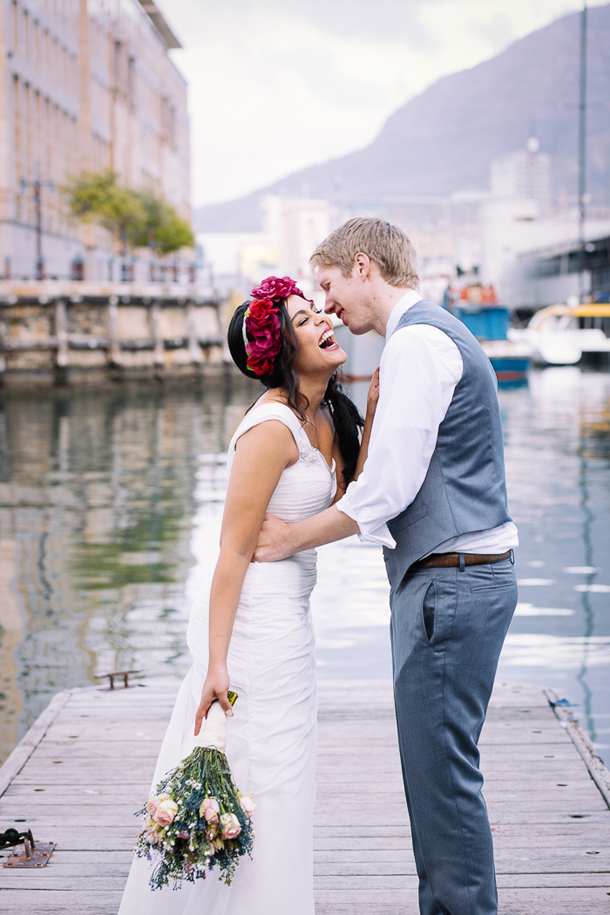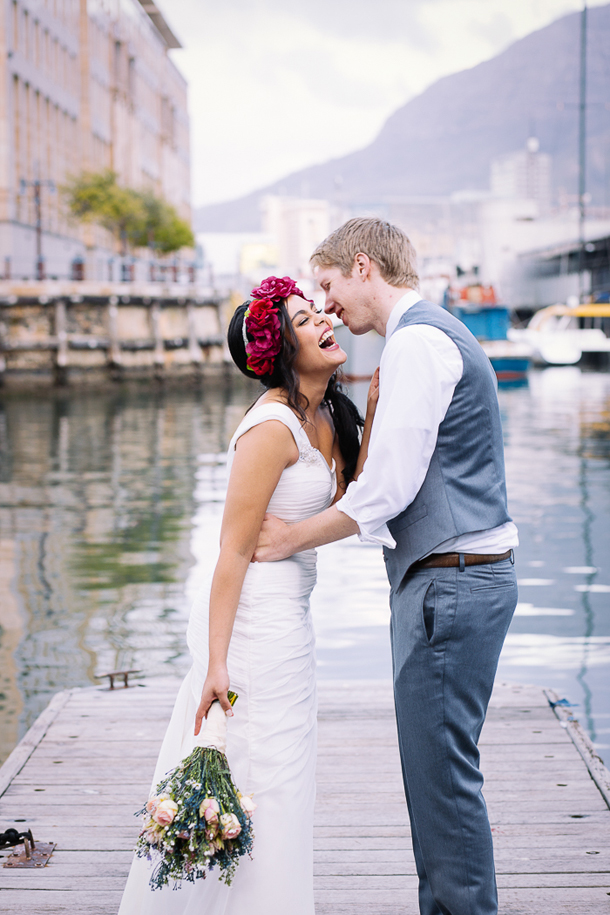 The Honeymoon
We as a couple both decided that the wedding is mainly for other people, but the honeymoon that is especially for us – and time we never will get back. So unlike most couples we spent more on the honeymoon than on the wedding. And boy was it worth it. As an African traveller I wanted an African honeymoon – having grown up in the hotel industry I really wanted something small, intimate and luxurious. We looked at Zanzibar, Mauritius, Thailand and Mozambique. Zanzibar I'd been to; Mauritius only offered large hotels; Thailand would have had us travelling 18 hours after an exhausting wedding. So that left us with Mozambique. We stayed at the majestic Massinga Bay Lodge. They treated us to a private chalet, our own private splash pool, views overlooking the ocean at every angle. We were spoilt with extra details of private massages, beach picnics, private deck dinners, our own butler, etc. It was an experience and indulgence we never will forget.
Advice for Future Brides & Grooms
I wouldn't be engaged for too long. Mike and I were engaged for a dismal one year. Things that we had sorted out three months into our engagement had to be re-explained/redone because of change of staff, etc. Also, don't adhere to traditions because that's what is done. Make your wedding your day. Have fun!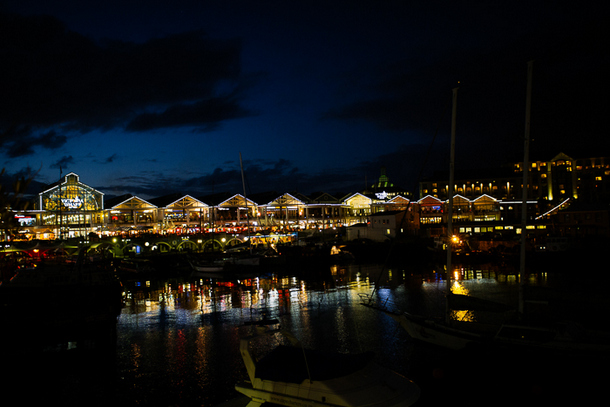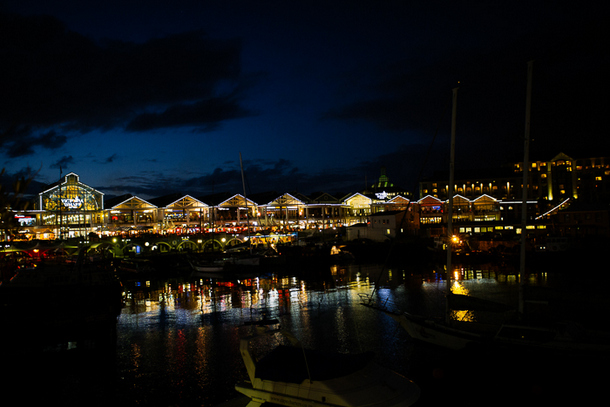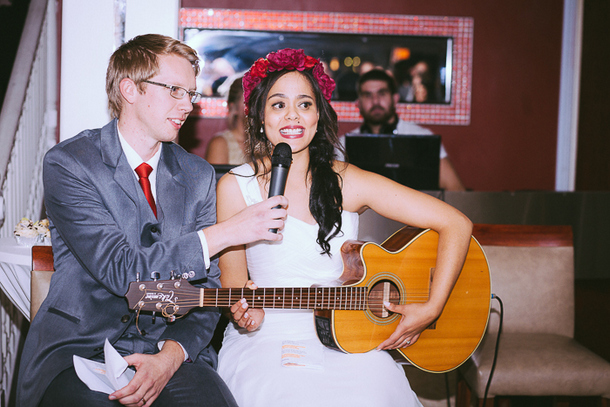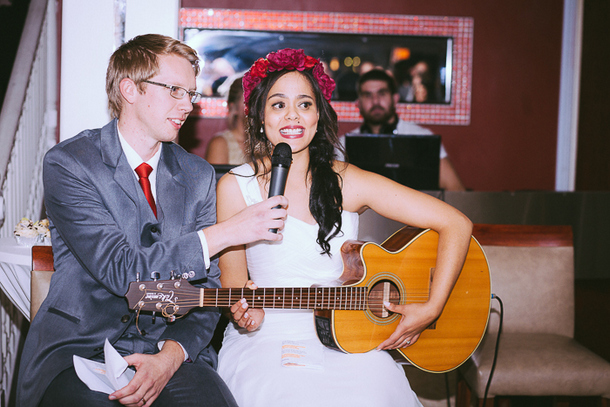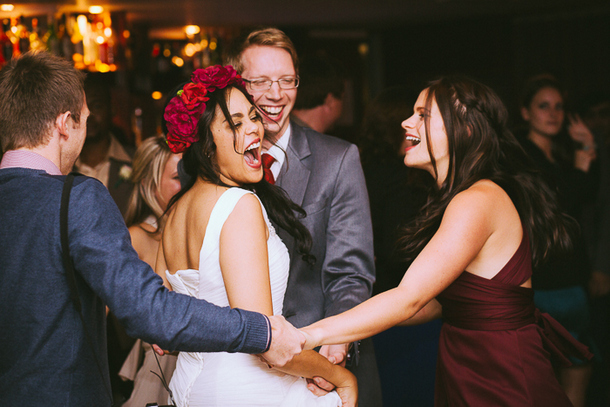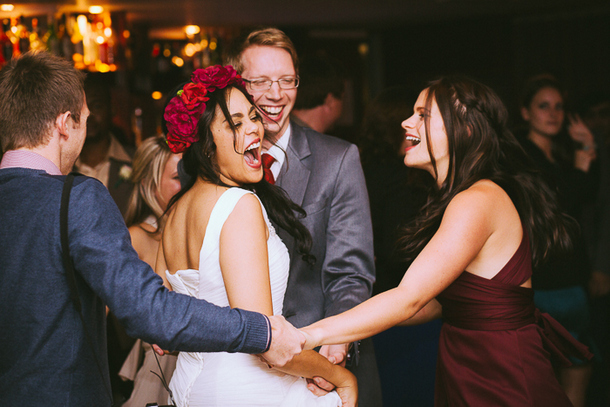 You can see more from this wedding on the Dearheart Photos blog.
SERVICE PROVIDERS
Venue & catering: Alba Lounge, Hildebrand Resturant (V&A Waterfront) | Photography: Dearheart Photos | Cake: Red velvet cupcakes from Classic Bakery | Flowers: Moondrops Flowers (wholesale flowers & hiring), bride's mother and sister (florists) | Stationery: Groom | Bride's dress: Olivelli Cape Town| Bride's accessories: Lovisa & Dear Rae | Hair & makeup: Nathaline Renaud | Groom's attire: David Jacobs (081 270 4366) | Cocktail/slush puppy machine: Simply Stunning