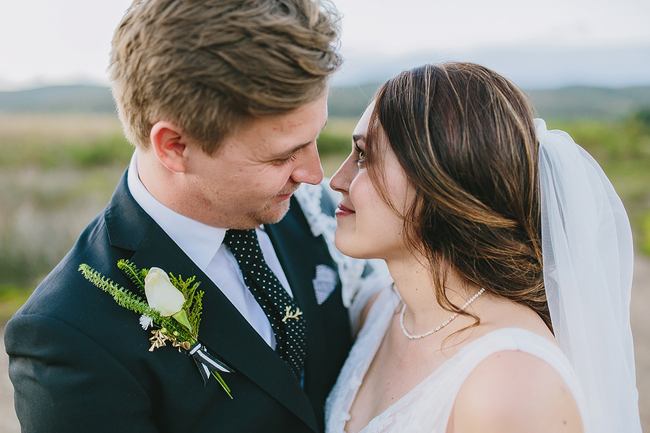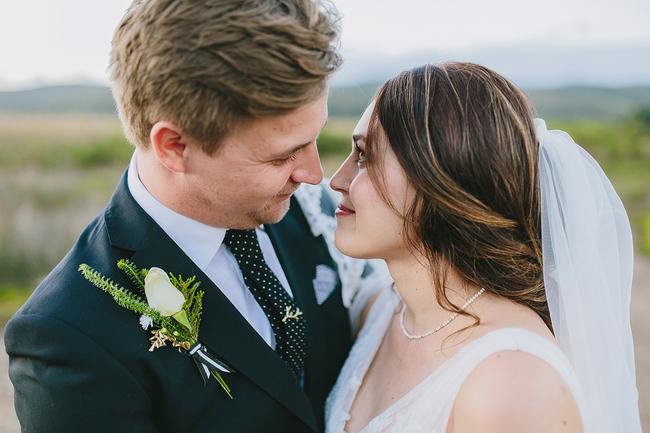 It's Kate Spade-esque monochrome prints meets eclectic countryside chic in today's wedding, which took place at the gorgeous Emily Moon in Plett, a venue I've been dying to feature for ages. I love the way that Stefan and Jemma, designers themselves, decided to work with the already-awesome venue aesthetic, but still managed to add their own stamp with their black, white and gold theme, which included whimsical 'Woohoo', 'yay!' and 'yes' banners (how could these fail to make you feel happy?), gold dipped vases, spray painted animals, stripes and spots, and flowers put together by a creative bunch of dear family and friends. And let's not forget the sequin bridesmaid dresses, which Jemma ties in perfectly to her own romantic gown with a well-placed gold sash. It's spots and stripes and lovely all over, and Ruan Redelinghuys was there to take these lovely images.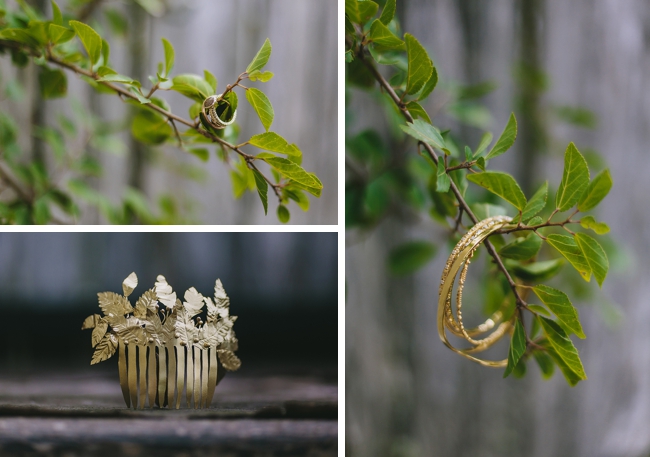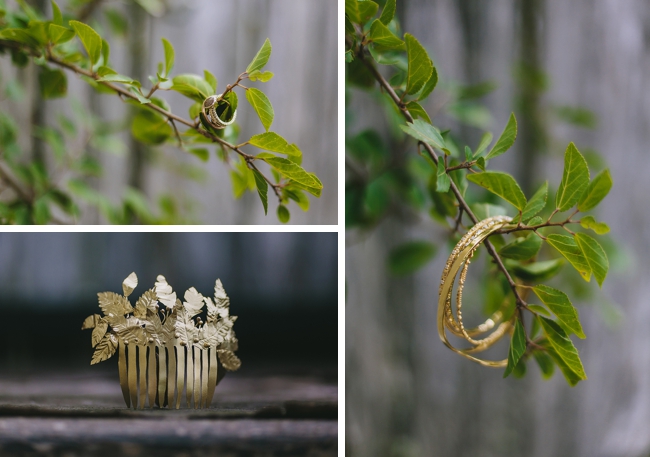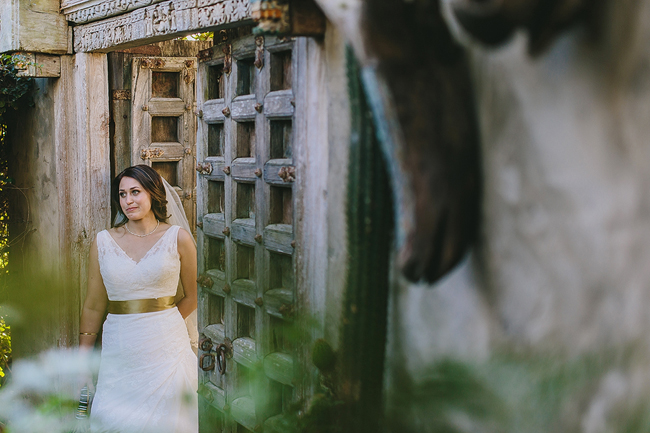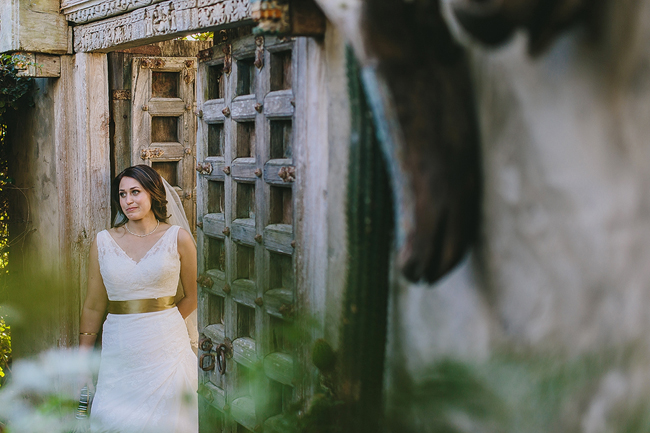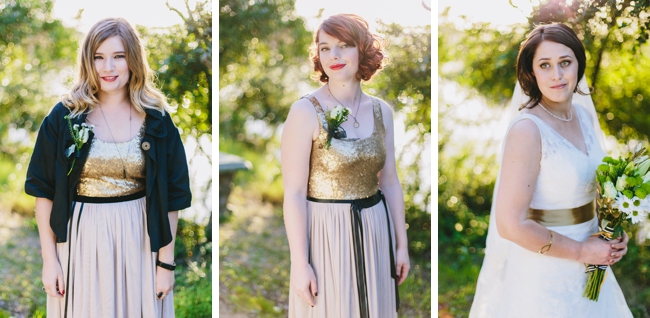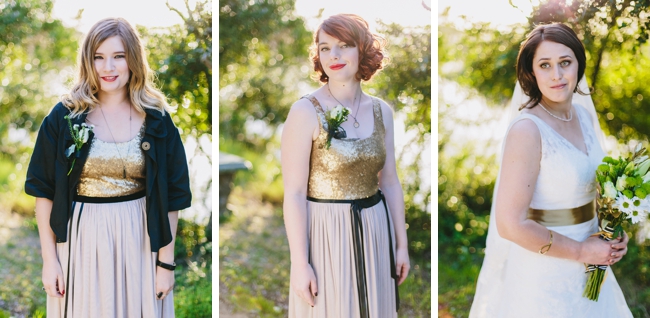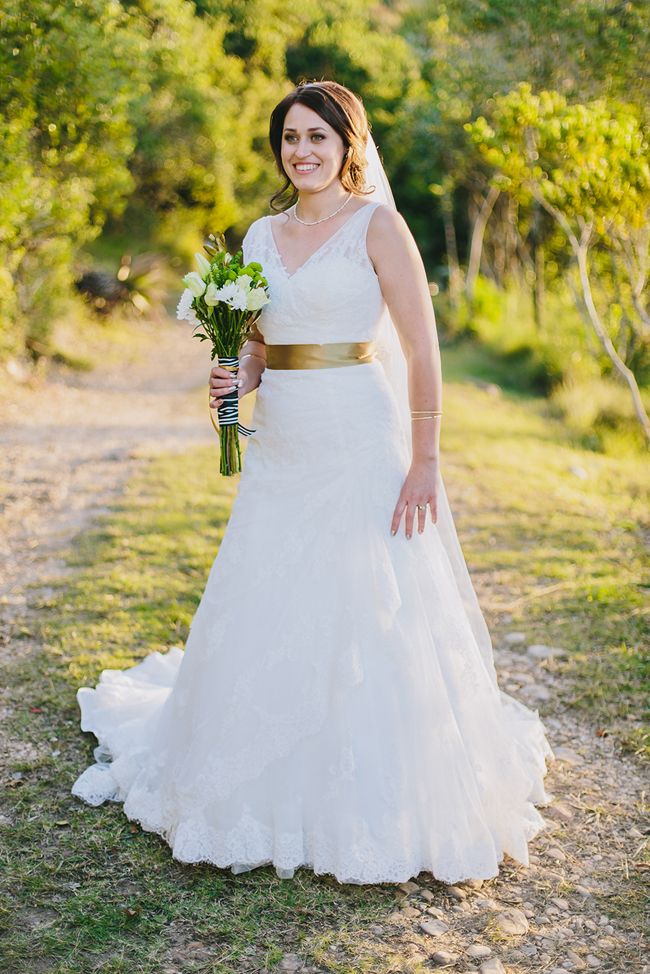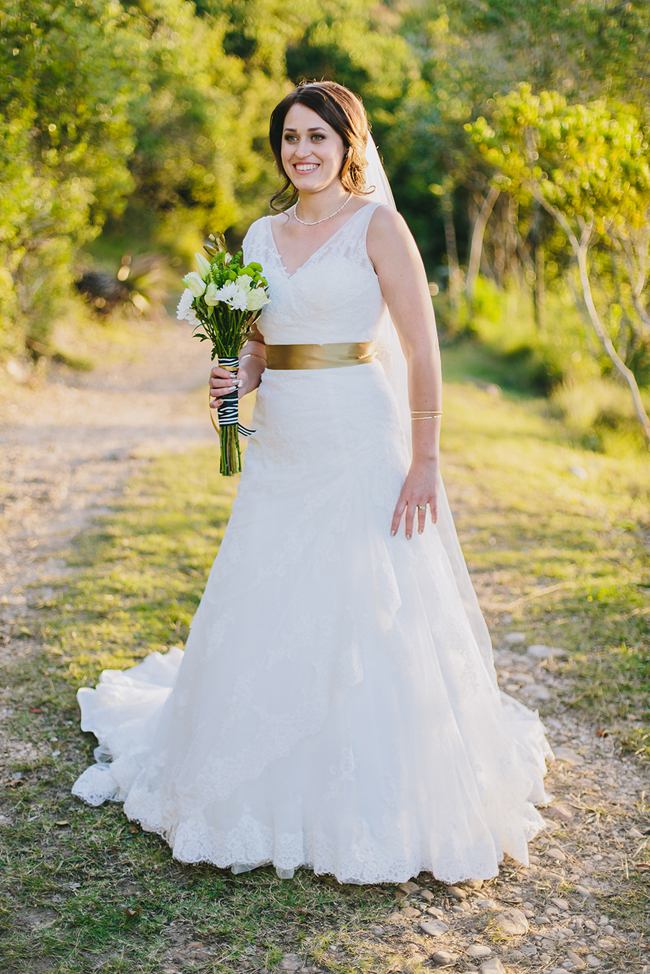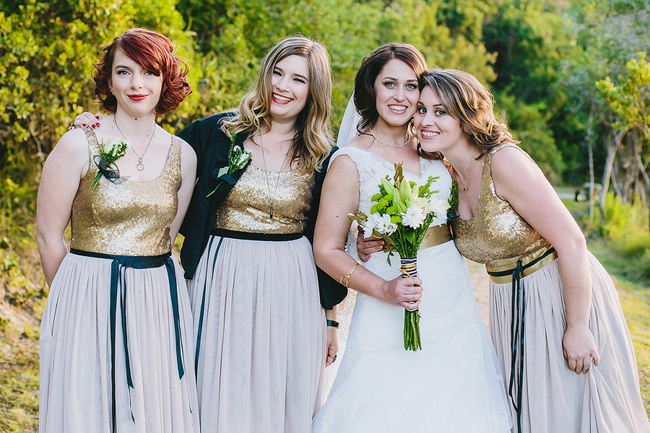 Love Story
We met while studying interior design at Inscape Education Group in 2005. I was in first year and Stefan in second. I didn't really notice Stefan on campus until we were put together in a team to design a nightclub as a joint first and second year project. All the girls in my class were really jealous that I was put with Stefan and I didn't really know why until we started working on the project. I was so shy I almost couldn't give my opinion on the project and just went with everything he said like a love struck teenager. It was there that we fell in love and realised that we work really well together. Today we still work together; me as the design manager at Stefan's company, Liquid Mesh Design.
The Proposal
We had been dating for a few years and living together for three years, so it was the next step for us. I was going on a trip to Spain with my mom, and Stefan and I wanted to do a nice date night before I left, so the Saturday before my flight, he started Googling restaurants and told me to pack and overnight bag, as we were going somewhere. We got in the car and were on our way to one of my favourite places in Pretoria, Kievits Kroon. When we arrived, Stefan kept speaking privately to the managers and acting all nervous, but he said he was just organising to upgrade our dinner from the buffet to the six course meal at their gourmet restaurant, Granita. We had sundowners on the veranda, then went for an amazing dinner with wine pairing. Just before dessert, I remember looking at my watch and thinking that if he was going to ask me that day he would already have done it. After dinner we walked to our room, I opened the door, and there to my surprise, the room was made up with candles, rose petals and champagne. On the floor in front of the bed were petals spelling out the words 'will you marry me?' Next moment, Stefan was next to me on one knee with the ring. It was truly the most magical moment ever.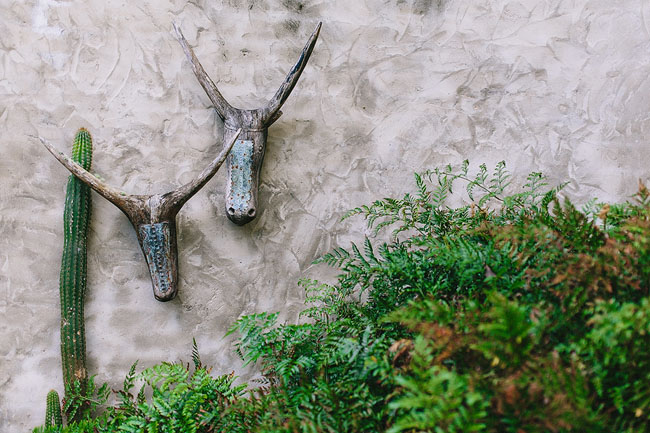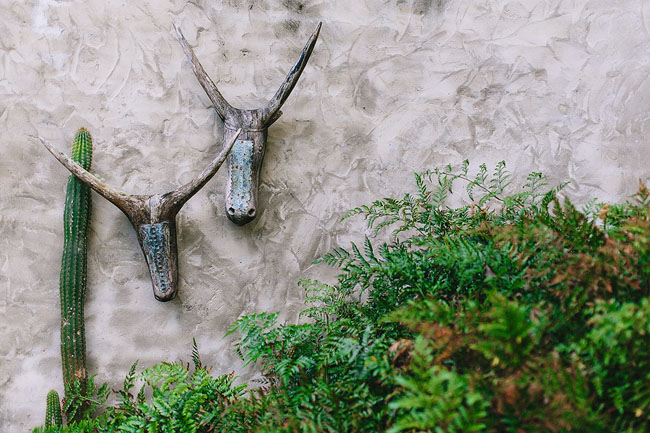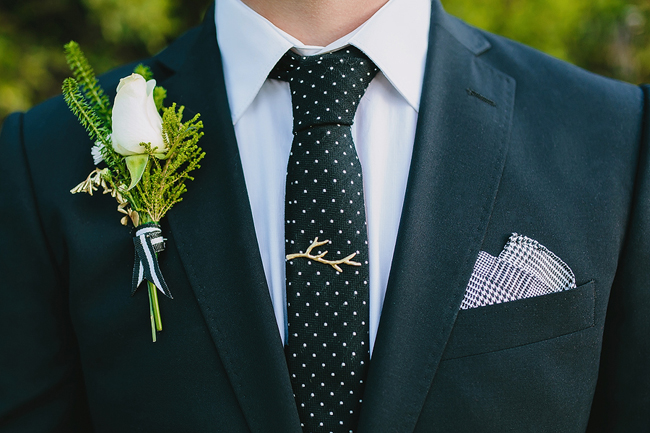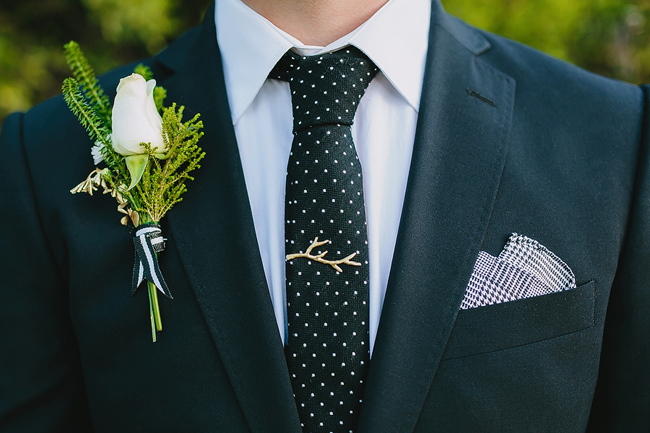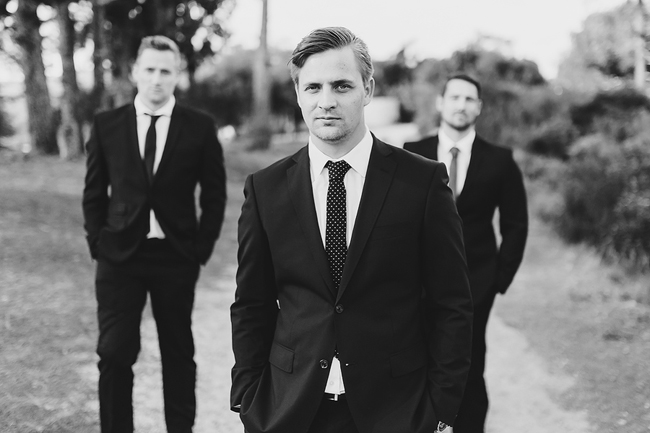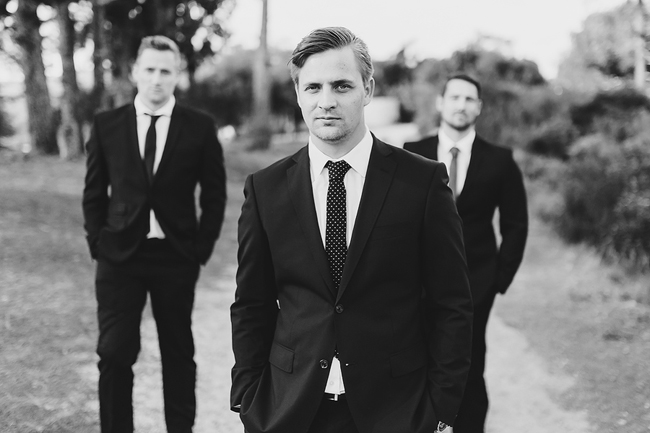 The Venue
We have been to Emily Moon's restaurant a few times and we absolutely love the vibe. One December night, a few years ago, while sitting and watching the sun set over the Bitou River, we both said that we would love to get married there one day. So after Stefan proposed, I almost immediately contacted Emily Moon to enquire about their availability, etc. We knew we wanted a small destination wedding. I also looked at a few other venues but none of them came close to the feeling that Emily Moon gives you.
Wedding Style
Because Emily Moon has such a strong distinct vibe we didn't want to use any colour in our wedding scheme; we wanted to add to the already wonderfully decorated space. We chose black, white and gold. Classic and timeless.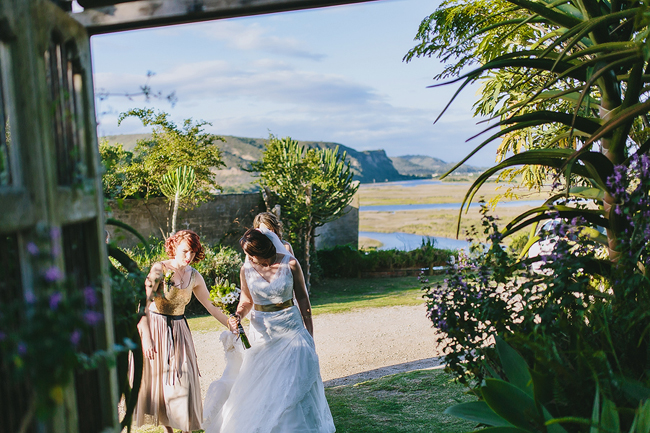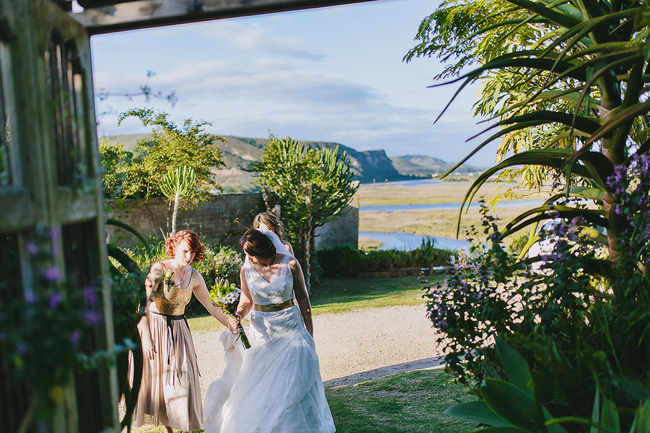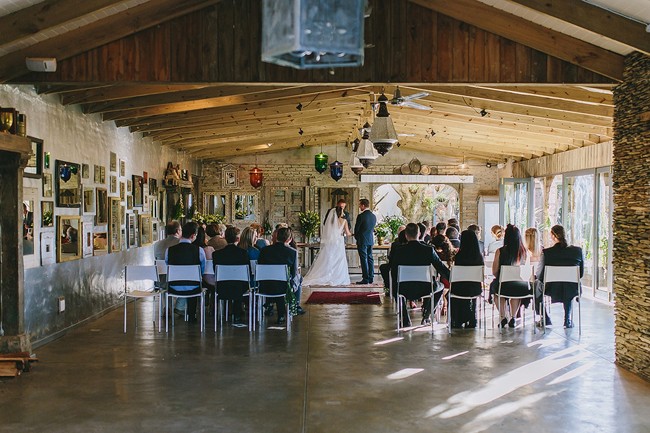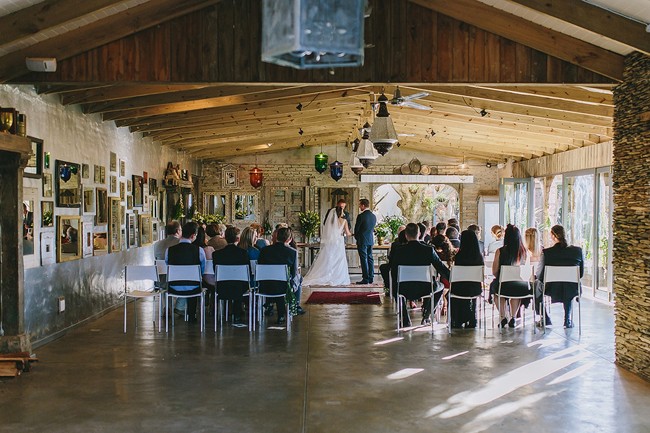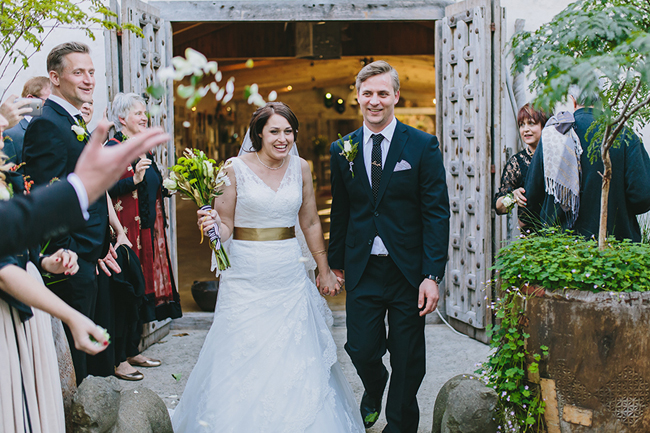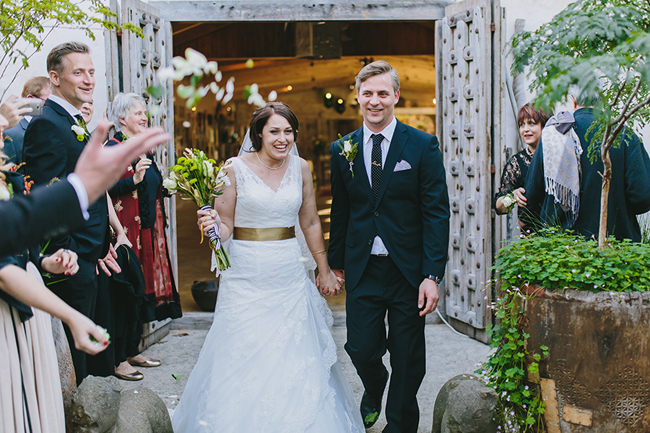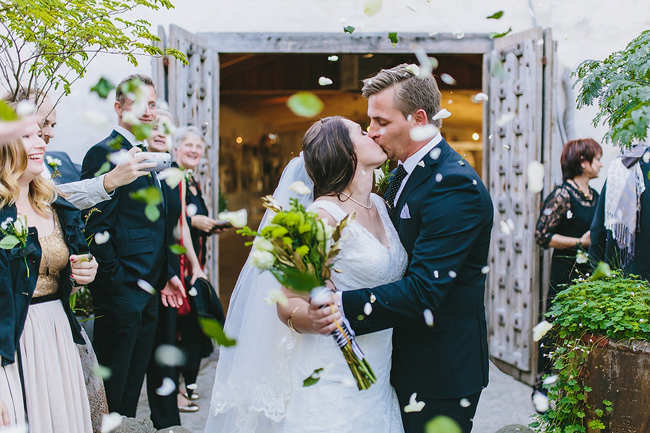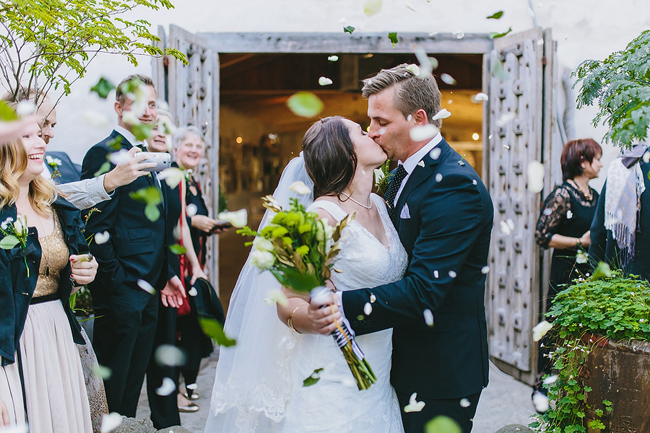 Wedding Details
We had a vision of black, white and gold and lots of elements but didn't know how everything would fit together until the day. We are very privileged that Stefan, myself and pretty much the whole wedding party are some sort of creative, designer or artist. Everyone brought their own thinking and creativity in some way. My mom is a jeweller and she made Stefan's tie clip and my hair comb. My bridesmaid, Elzanne, designed and made the dresses, and all the ladies put their creativity together on the day to do all the flower arrangements. Each of these elements was so special to us. It was really a bunch of creatives coming together to make our special day personal and beautiful.
DIY Elements
Most of the elements were DIY. We sprayed a lot of things gold: toy animals, flower vases and the gold garlands. My mom made the black and white table runners, Stefan's tie clip, my hair comb and bangle, and the kimono robes we wore when we got ready. I did the invites, programs and menus and printed them on artist's paper on my mom's printer. I made gold garlands. Stefan's mom found two different sized circle punches and we bought paper, cut a lot of circles and then my mom stitched them together and I sprayed them gold. On the day all the ladies in the wedding party did the flower arrangements.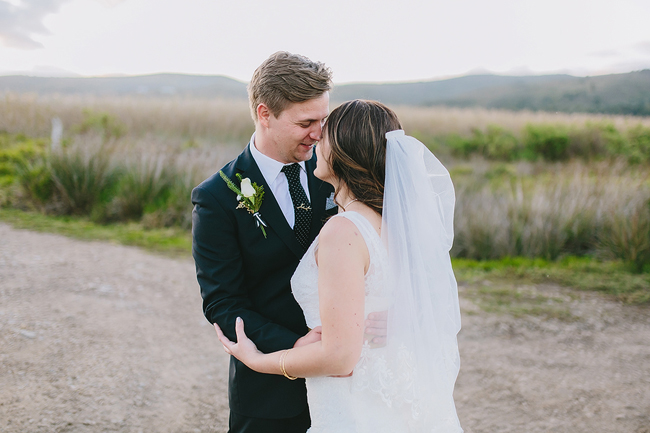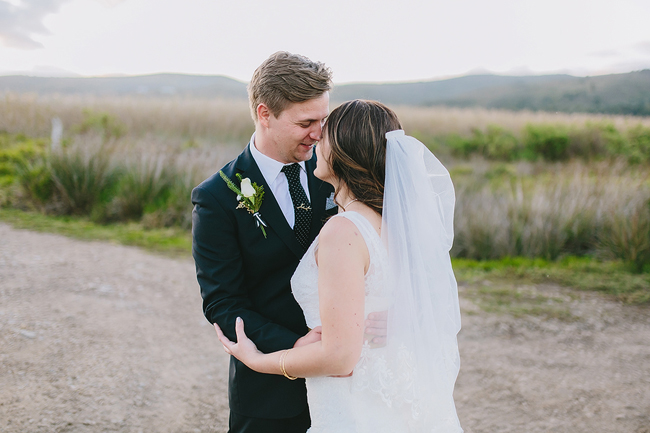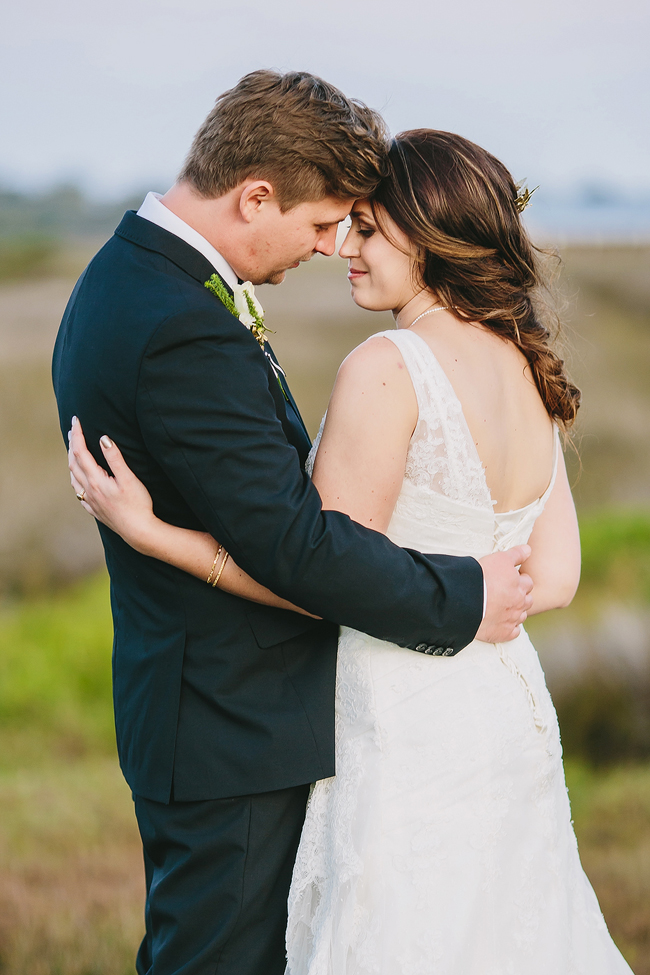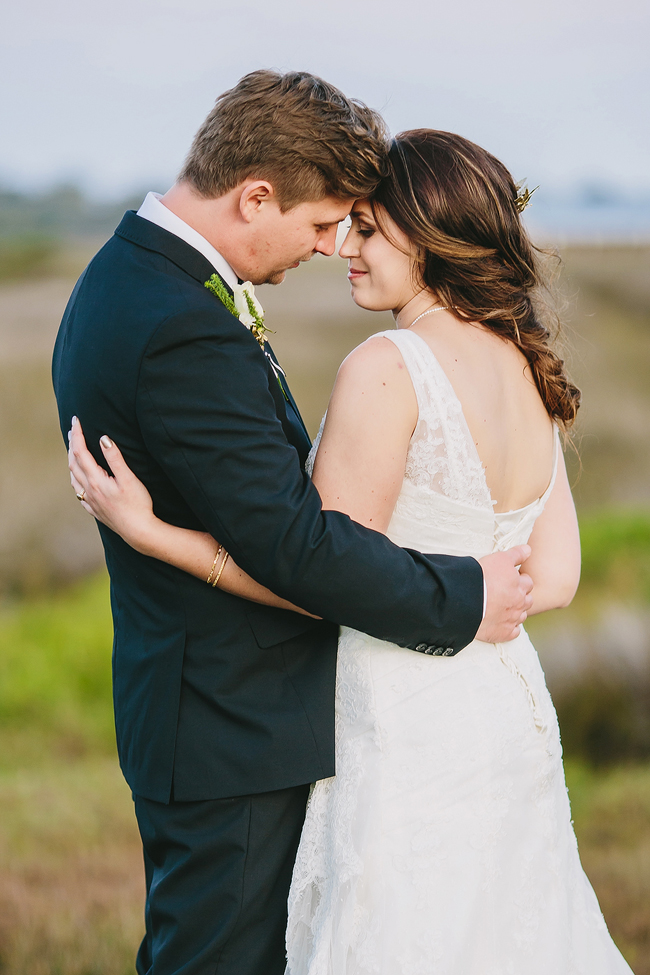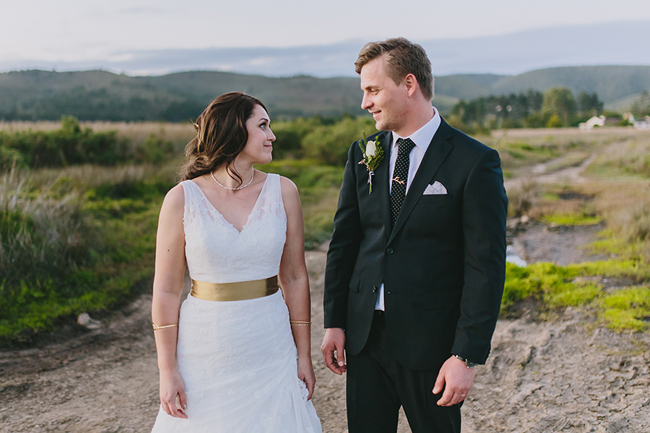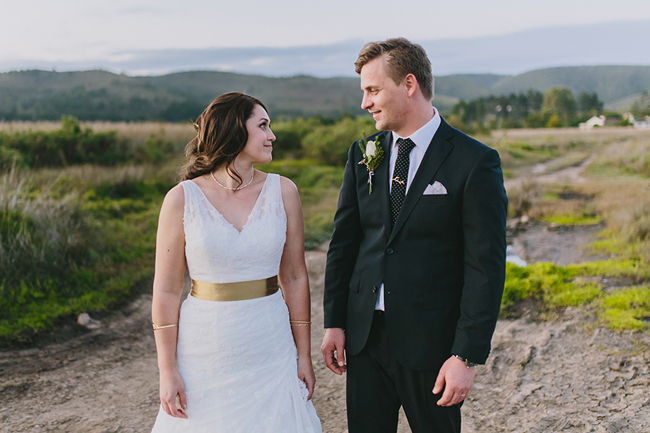 The Dress
My dress was the Avenue Diagonal Partenia. I knew that I wanted to buy a dress and not have one made. It's always a gamble with getting a dress made, it might not turn out the way you imagined and then it is two weeks before your wedding and there is nothing you can do about it. When you buy a dress you know if fits correctly and looks beautiful. My gown was actually the first dress that I tried on. I tried on about fifteen more, and couldn't get the first one out of my head. I thought that the romance of the dress fitted very well with the feel of Emily Moon and my personality. I decided to rent it from Michealangela in Pretoria, who had a special at that stage that you could get the veil for free. They ordered the dress from Spain for me in my size with the matching veil. (Just a note, if you want to order a dress, you need to order it about three months in advance to allow for enough time for shipping and alterations when the dress arrives.) When it arrived, about a month before the wedding, there were only minor adjustments. I was absolutely in love with this dream dress.
The Bridesmaids
After choosing the theme, I immediately knew that I wanted my bridesmaids to have gold sequin top dresses. After fitting a few pre-made dresses, my bridesmaid, Elzanne, owner of LO, offered to make them instead. The idea was to make each dress to fit each bridesmaid's body and to have them at different lengths of each bridesmaid's choosing. The dresses came out beautifully and fitted perfectly with the theme and venue.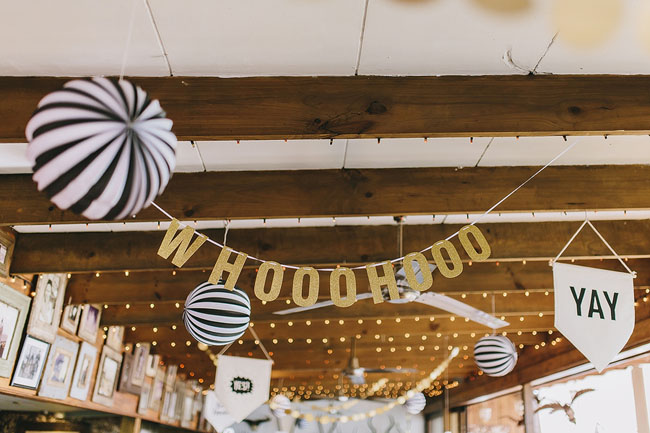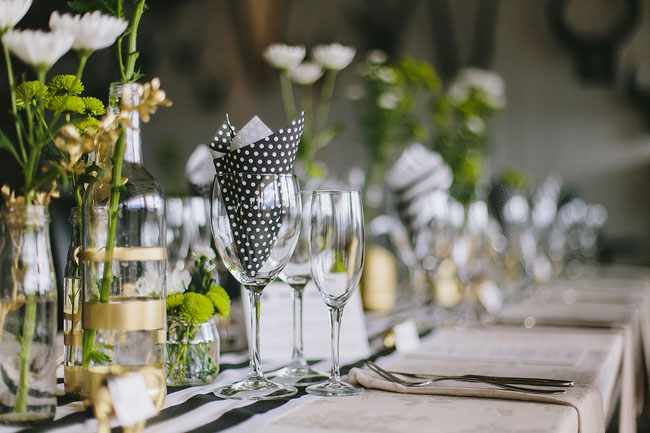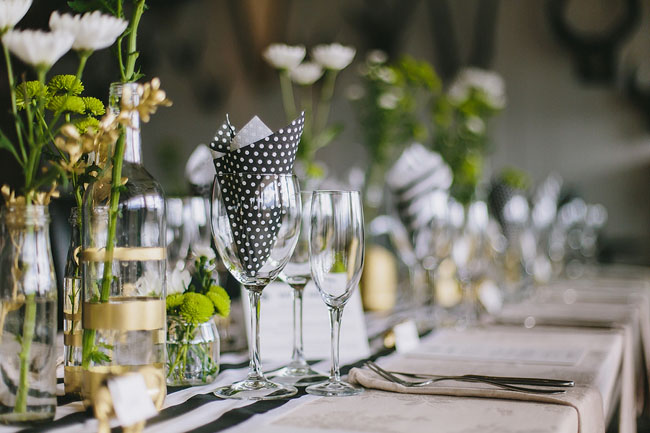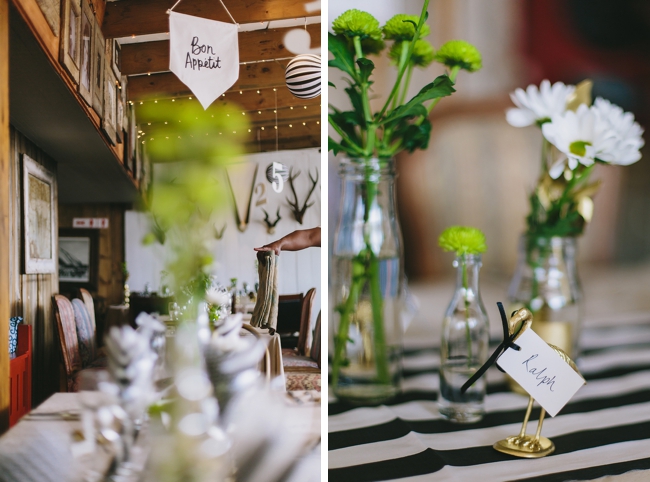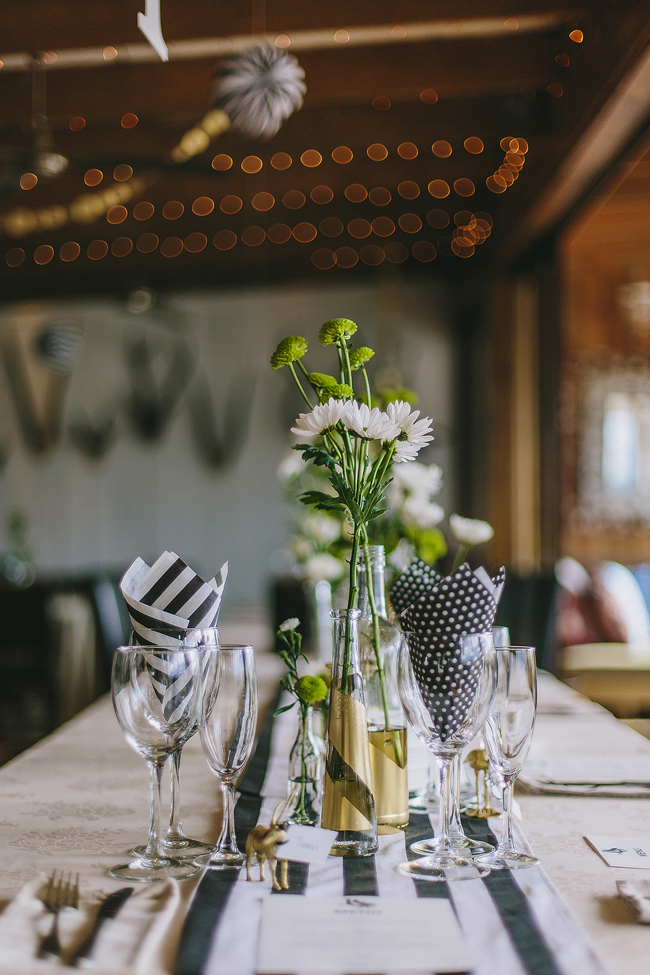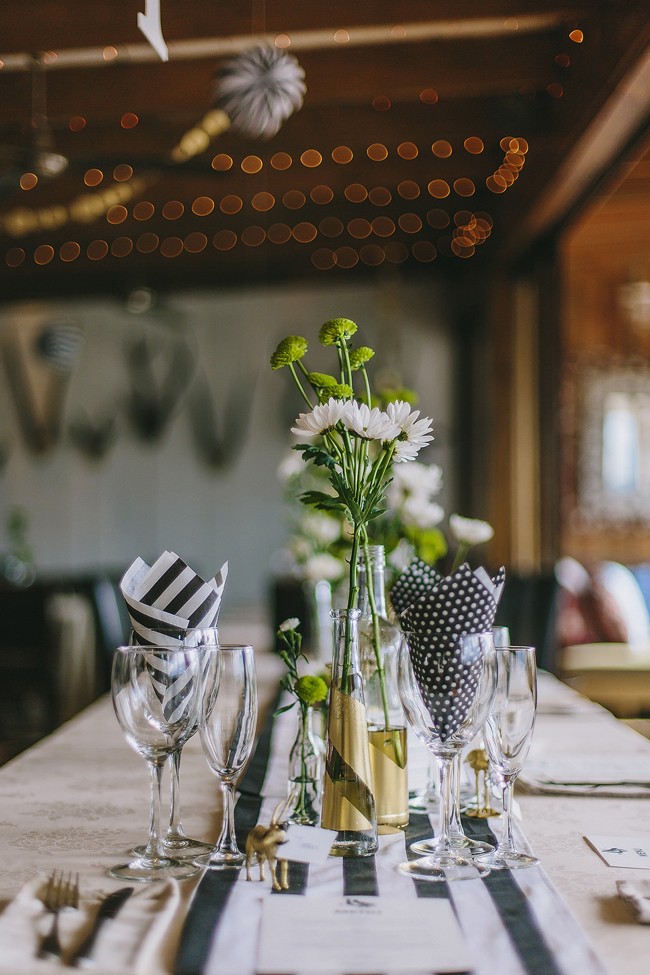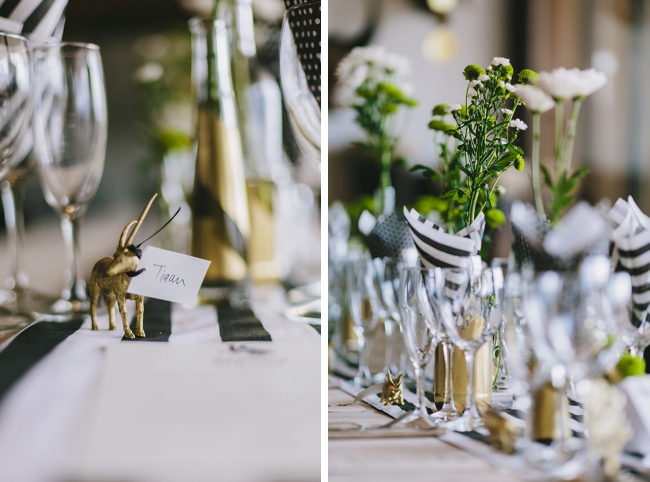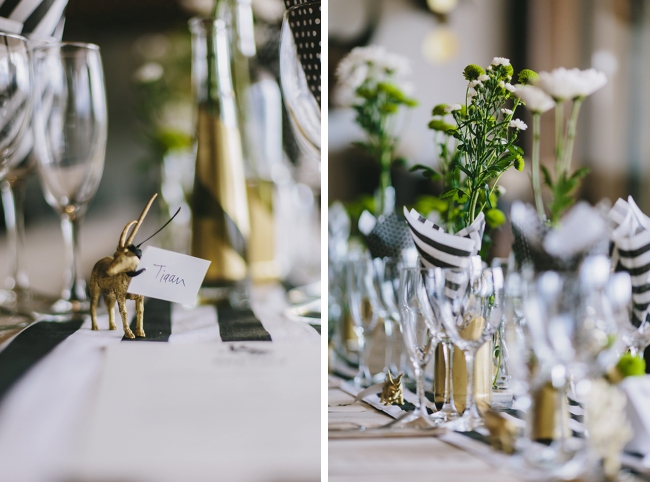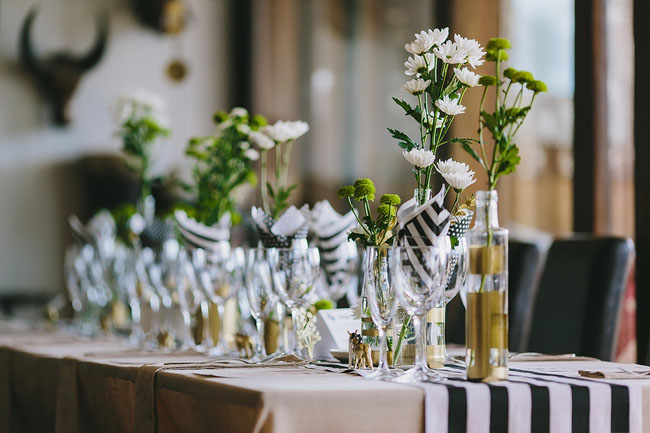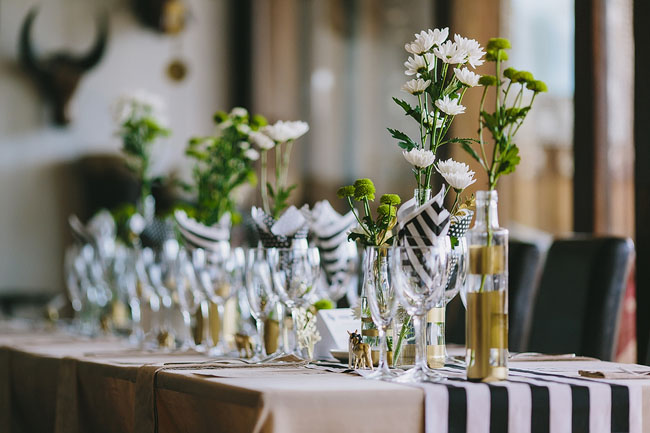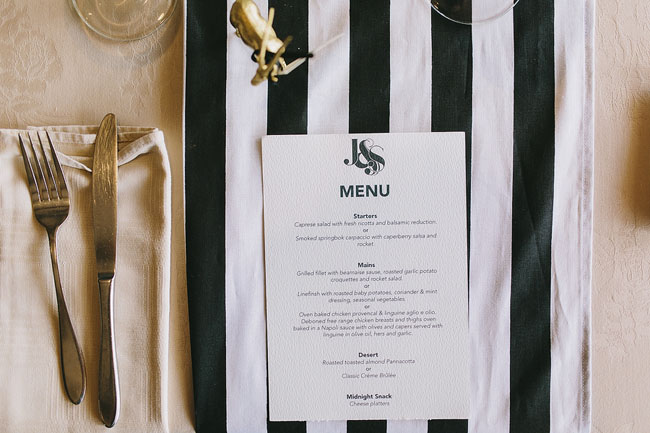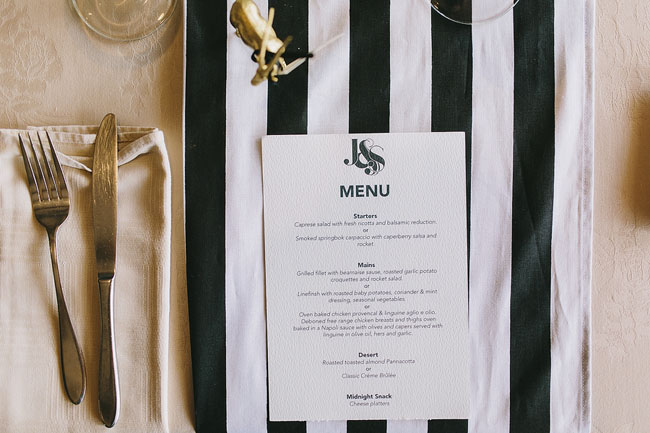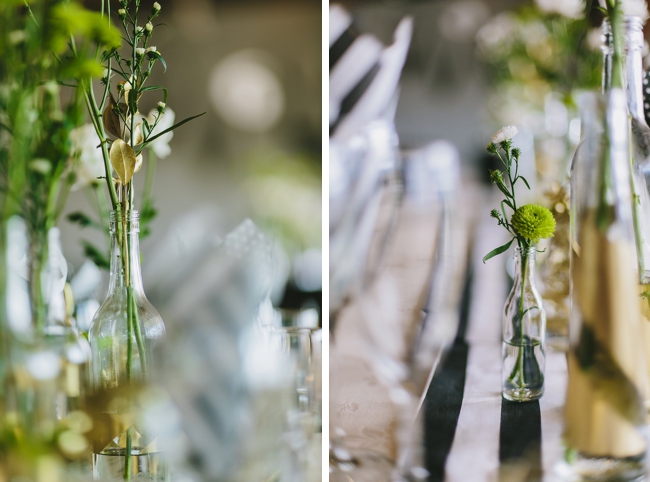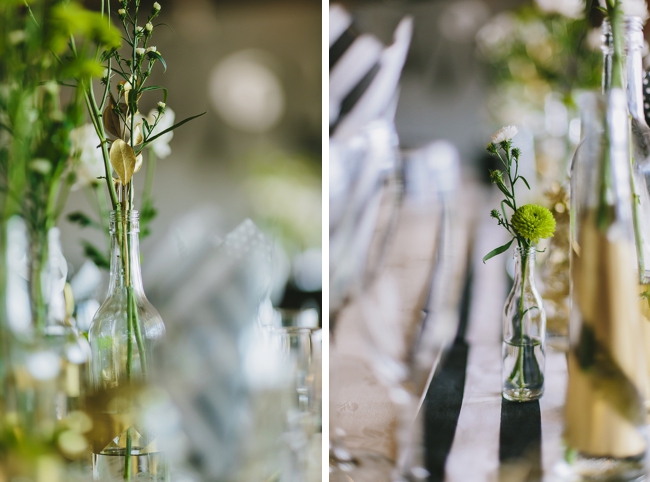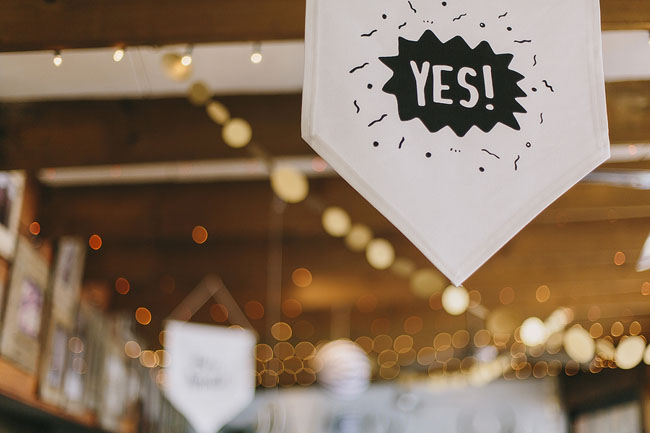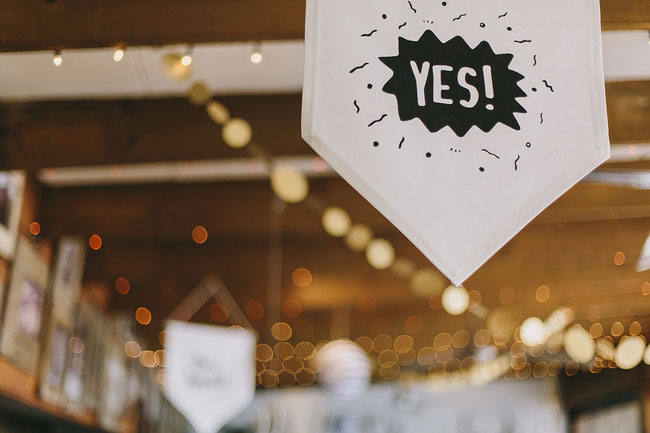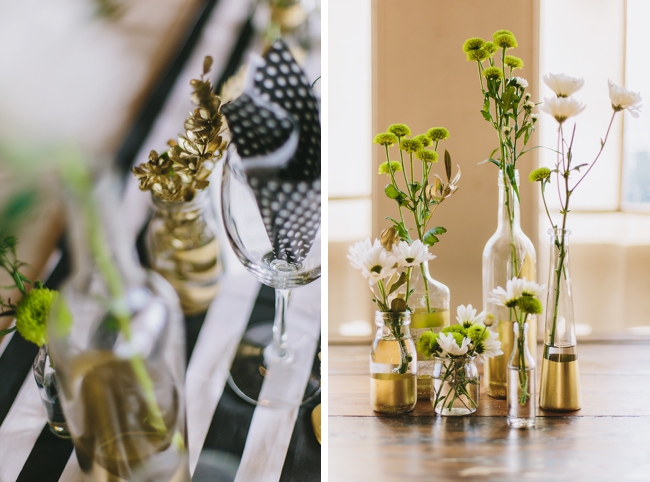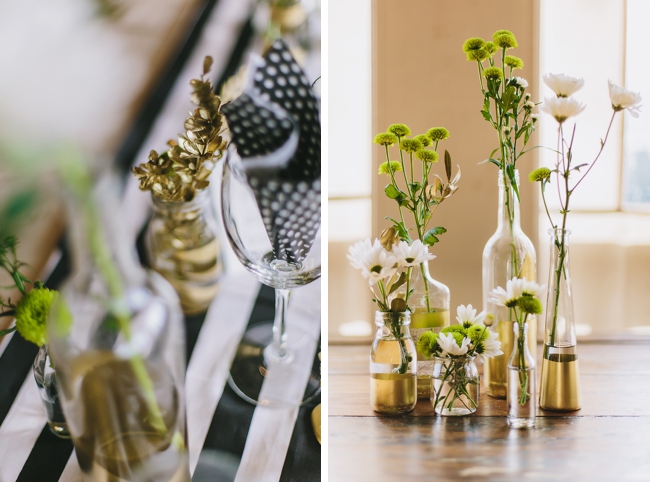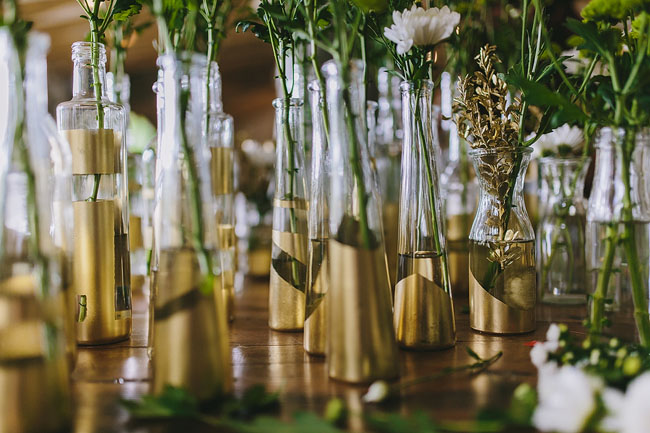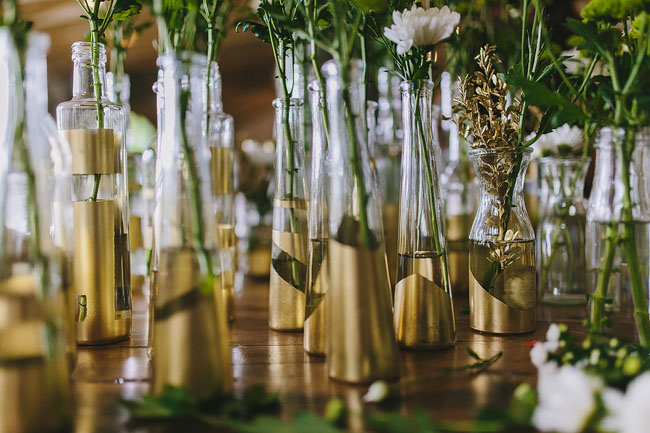 The Flowers
My mom offered to do the flowers. I knew that I only wanted white and green to fit in with the theme. I went to Sassenheim Estate just outside of Plett a few days before the wedding and ordered the white and green flowers that they had available. I also went to some other flower shops in Plett and bought bunches of fynbos that fit with the area. I cut some twigs off in the area that we were staying and sprayed them gold. On the wedding day, my mom, Stefan's mom, my bridesmaids and sister-in-law all put their heads together and did all the flower arrangements, including my bouquet and the boutonnieres.
Memorable Moments
Jemma: I really tried to take in every second of the day. Getting ready in our beautiful room with my bridesmaids while looking at the most amazing view. Walking down the aisle with my dad and seeing Stefan's reaction. Practicing our first dance for the first time during our couple's shoot. During Stefan's speech he took out a letter that I wrote to him that morning and read it out loud to everyone; I couldn't believe what he was doing, I was so nervous that I bumped over my champagne glass! But most of all, being able to spend our special day with our closest friends and family.
Stefan: My beautiful wife, Jemma. After breakfast we (my best man, brother and dad) went rowing on the Bitou River. Getting away from the venue and on the river really helped to calm the nerves and clear my head. Being more relaxed, getting dressed and having whiskey with my best men and my dad was really amazing. The highlight was seeing Jemma walk down the aisle looking as beautiful as ever! Being a small wedding it was really great being able to party with everyone that was there.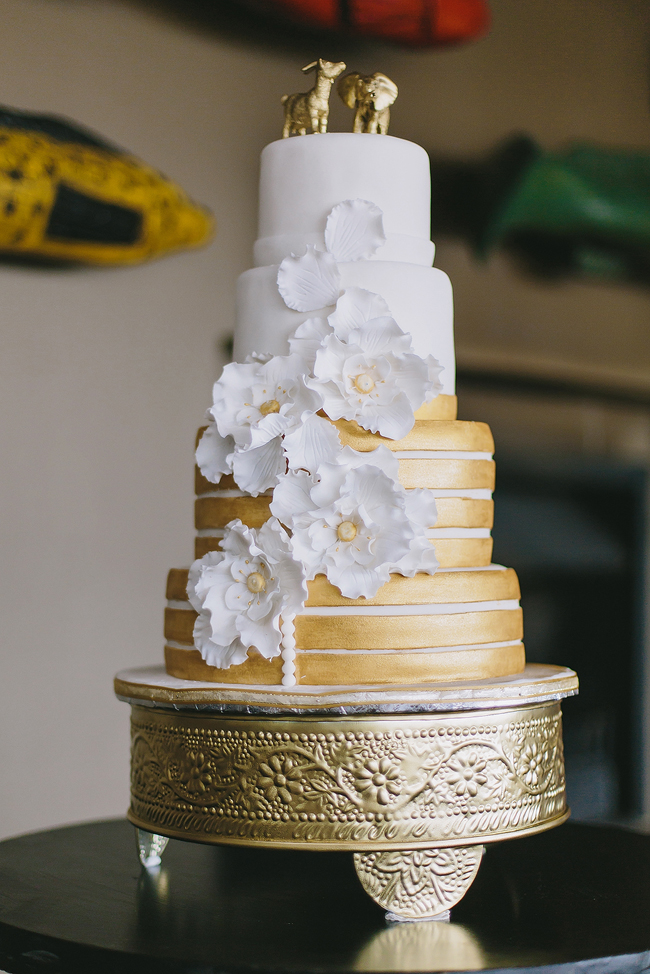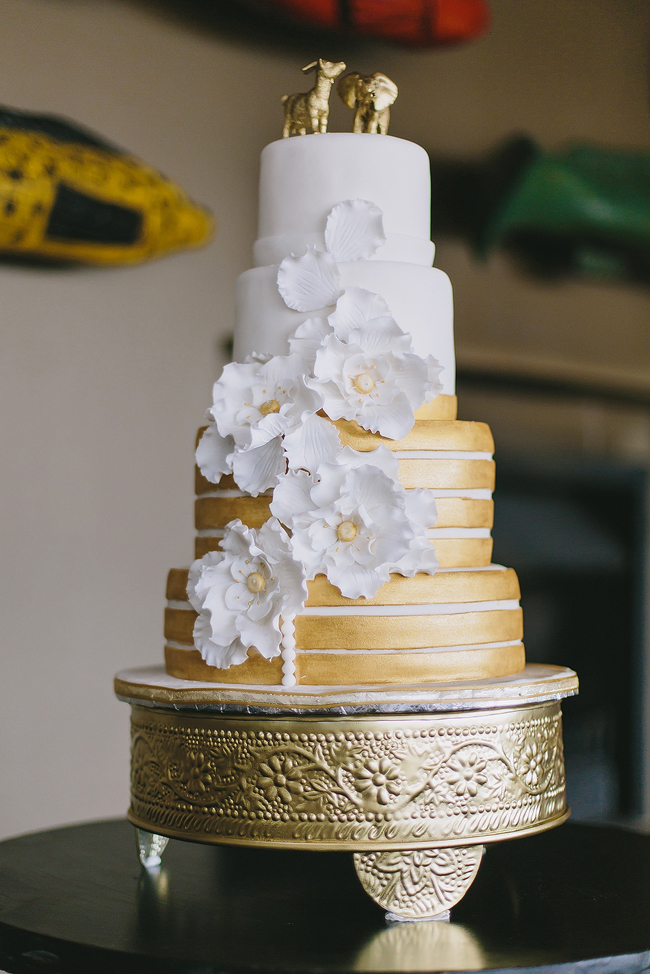 Best Decision
Having a small destination wedding with our closest friends and family. We made a whole event out of the wedding. We gave our friends and family the opportunity to have a little getaway weekend. Lots of them took the opportunity to take some time off. We went to Plett almost a week before the wedding and had a few get-togethers with family and friends before the actual wedding day. It was nice to spend more time with people than just the few hours of the wedding day. We also booked out all the rooms at Emily Moon and it felt like a small community of friends and family doing their own thing, having breakfast, eating at the restaurant or at Simon's Bar or visiting in our room.
Advice for Future Brides & Grooms
Decide on a theme and stick to it, don't look at anything other than the theme you chose, otherwise you might get into a confused situation. Same with your dress – choose a dress and don't look at any more. I did a bit of research, got a theme and a few ideas and that's all you need. When you have that you just need to stick to that and make it happen. Enjoy every second of the planning. It is a very special time between a mother and a daughter so take it all in and enjoy the time you get to spend with her. Same goes for your bridesmaids, we made a Whatsapp group and chatted almost every day, I have never felt so close to my best friends. (All three of them live in Cape Town, so I don't see them very often.) Ask for help; don't think you can do everything on your own. While you have a whole list of things to do, someone really won't mind taking one or two things off it for you; all you need to do is ask.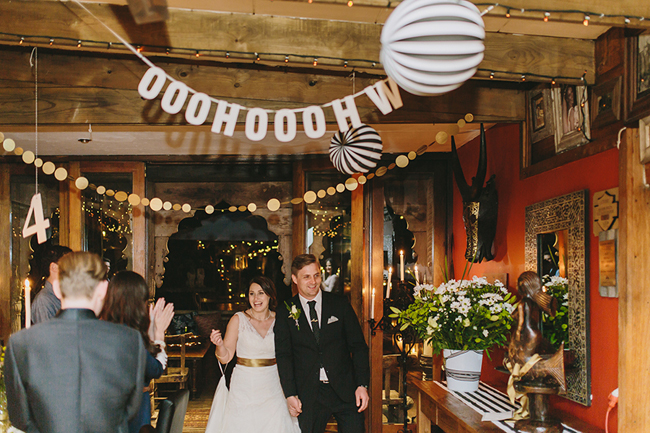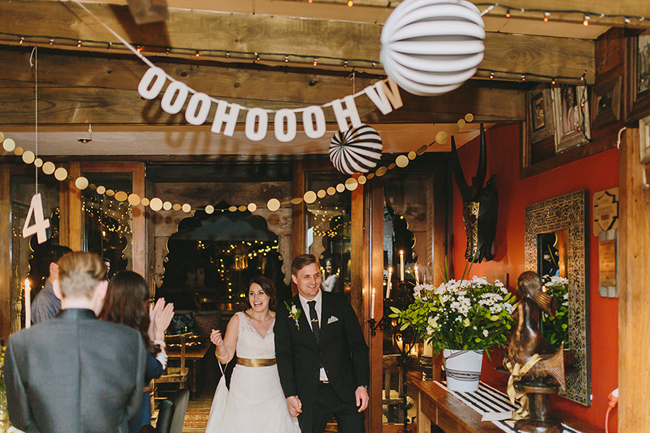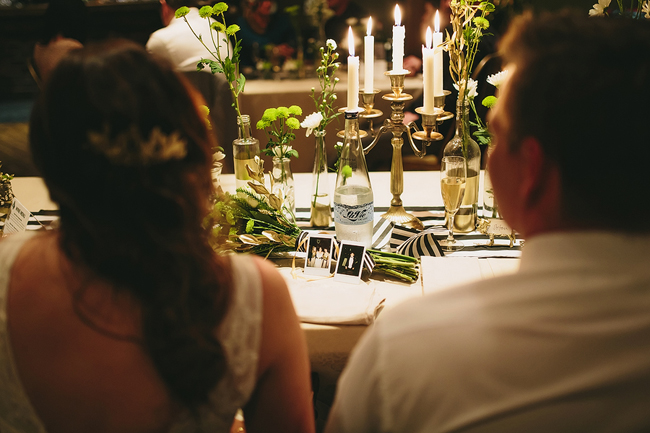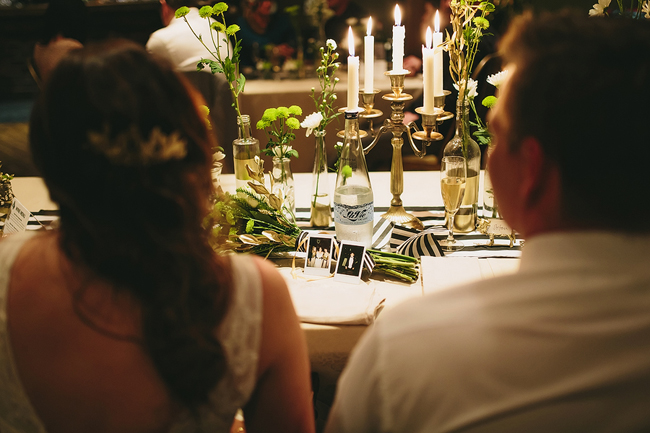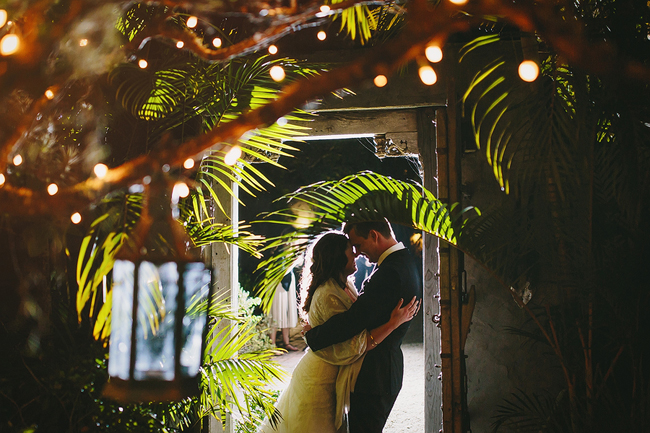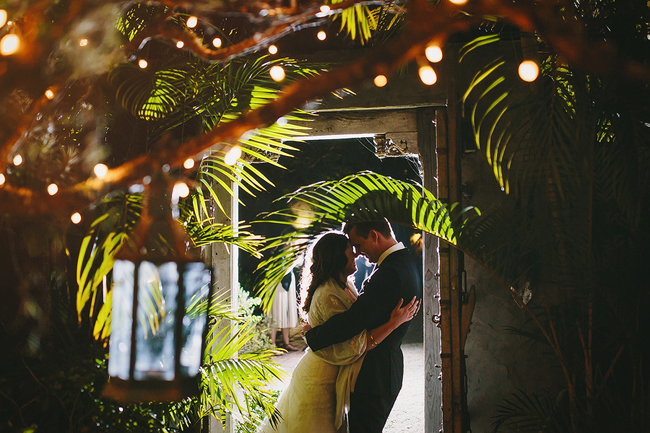 You can see more from this wedding on Ruan Redelinghuys' blog.
SERVICE PROVIDERS
Venue & catering: Emily Moon | Photography: Ruan Redelinghuys | Flowers: Sassenheim Estate | Cake: Le Delice | Bride's dress: Michelangela Bridal Boutique, Pretoria | Bride & groom's accessories: Jeanne Blom (mother of the bride) | Hair: Heidi, The Greenhouse Hairstylists | Makeup: Karin Chan, The Art of Makeup | Bridesmaids' dresses: LO | Entertainment: Brent and Lorette, Knysna | Rings: Eric Loubser, Tinsel Gallery | Banners: Zana Products