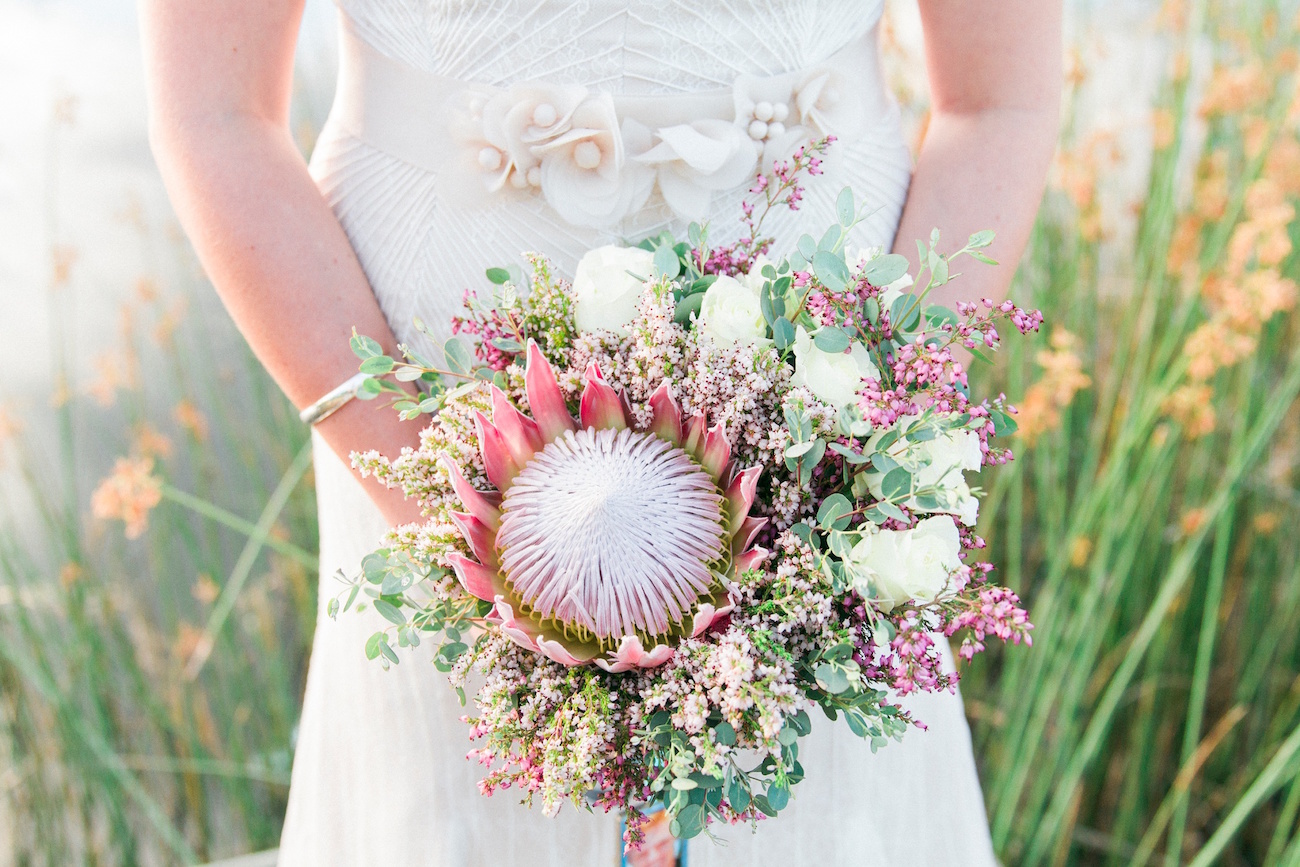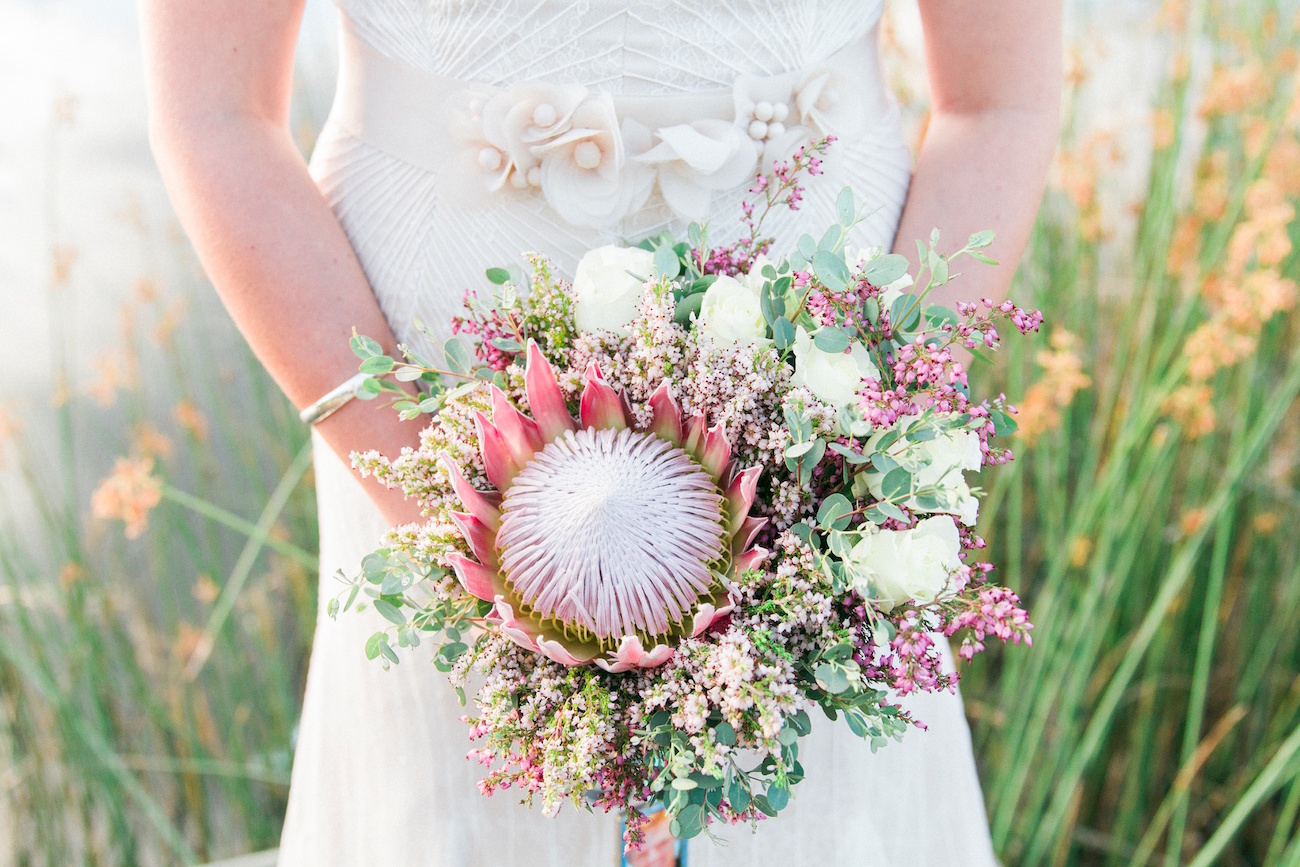 When you have a memorable backdrop like Emily Moon River Lodge in Plettenberg Bay, it's always a good idea to embrace its beauty and character as part of your wedding. Today's couple, Rosalie and Martin, did just that, with a rustic wedding which included playful pops of colour, lots of lovely fynbos flowers, and fun personal touches, like a polaroid escort card wall. You can see every moment from their sweet celebration thanks to the marvelous Maxeen Kim, who took these gorgeous pics!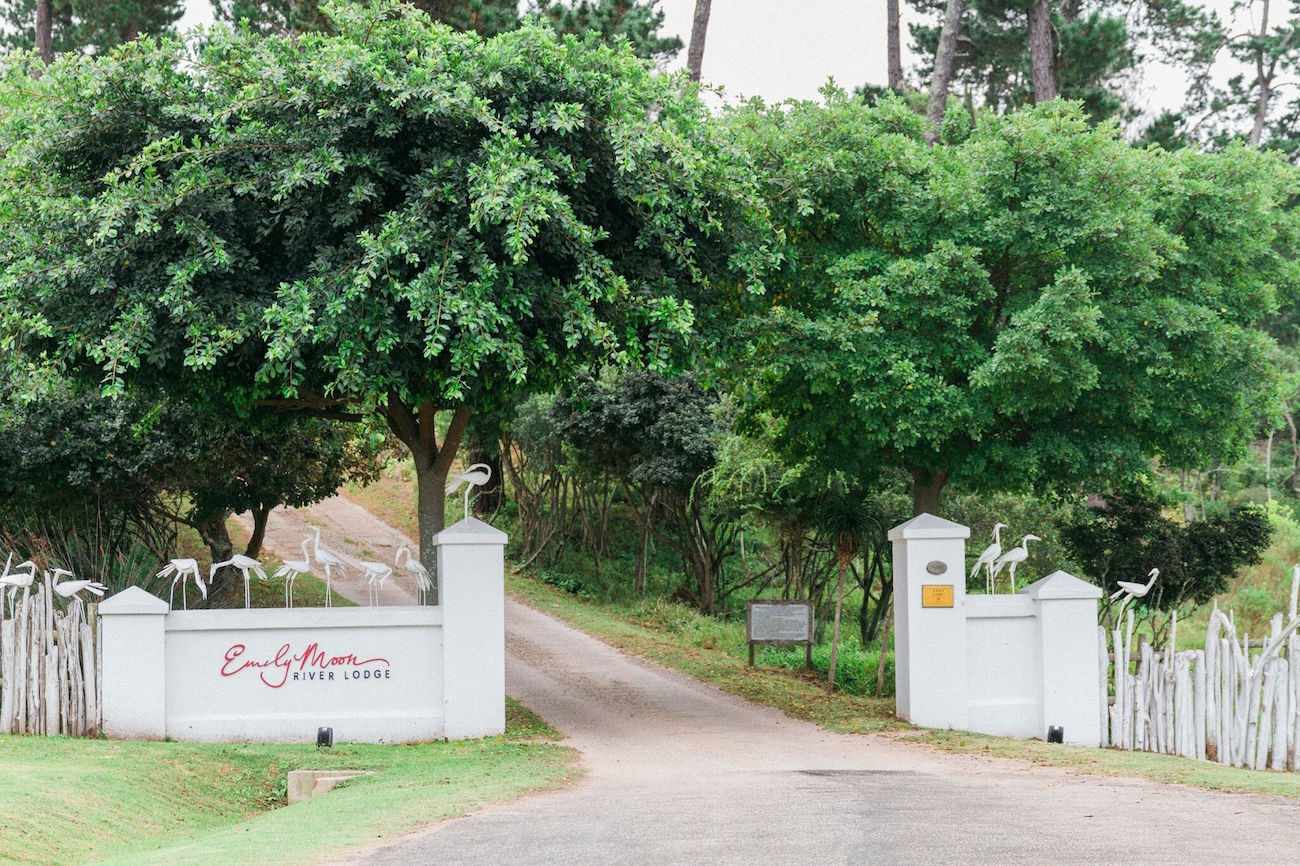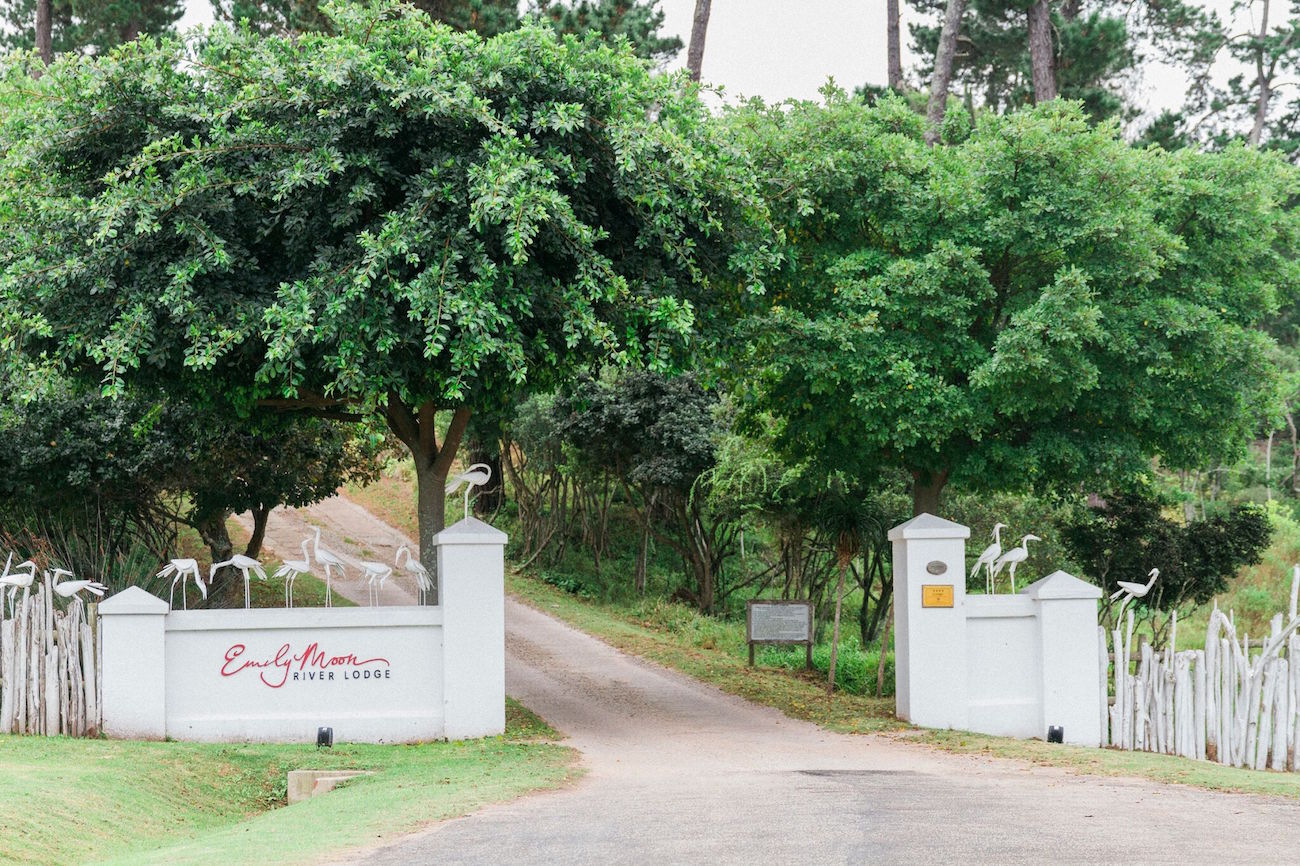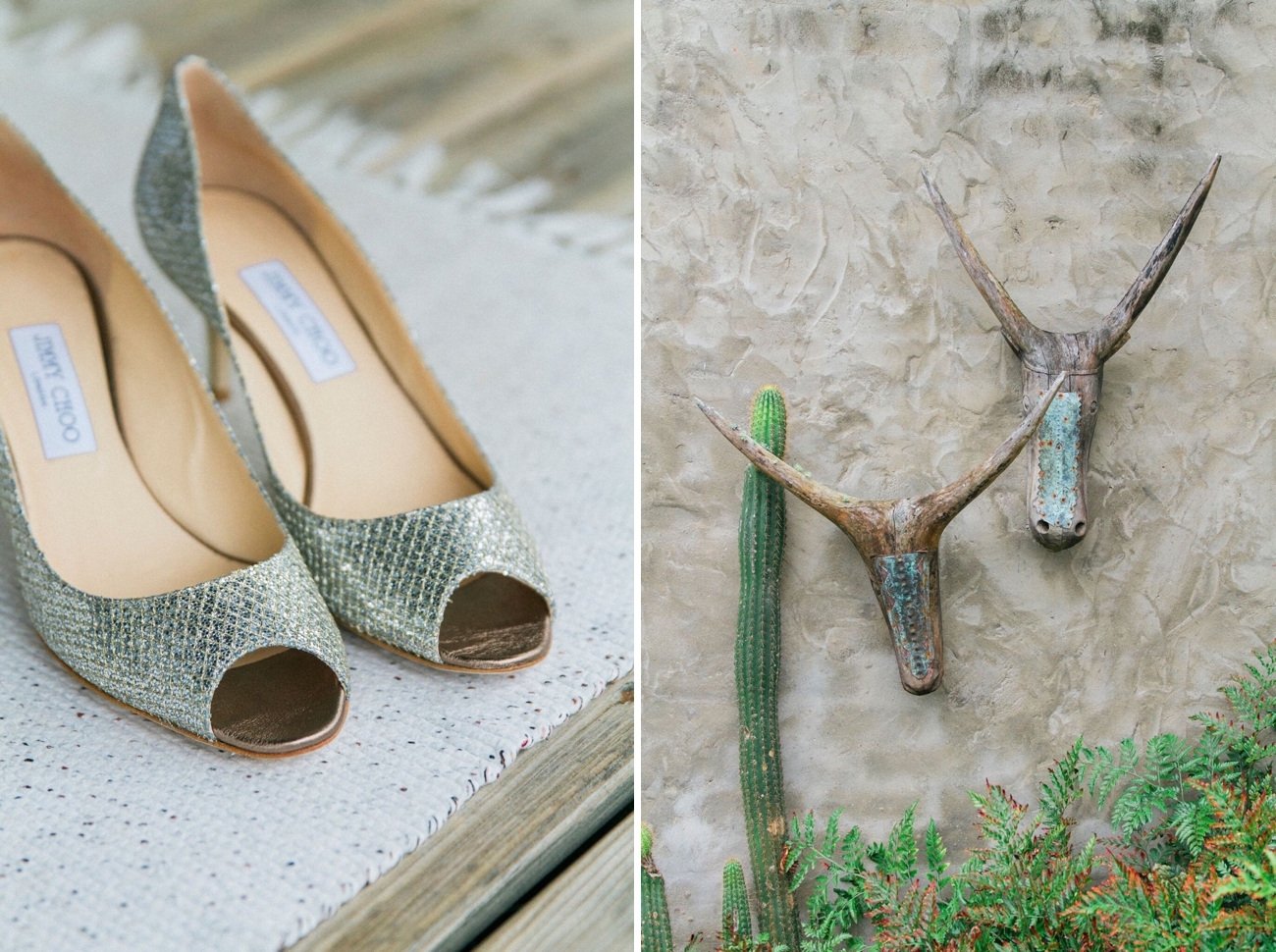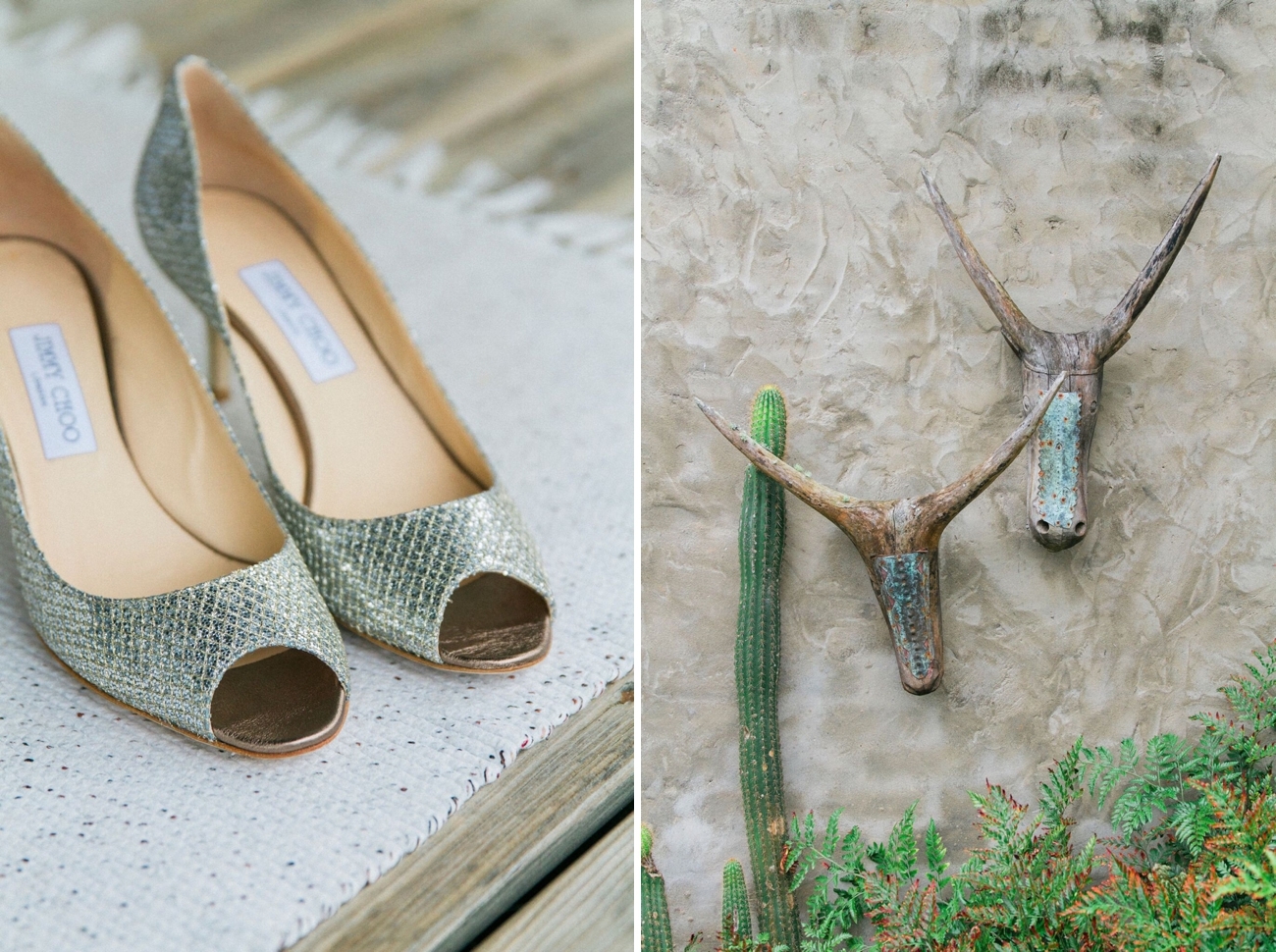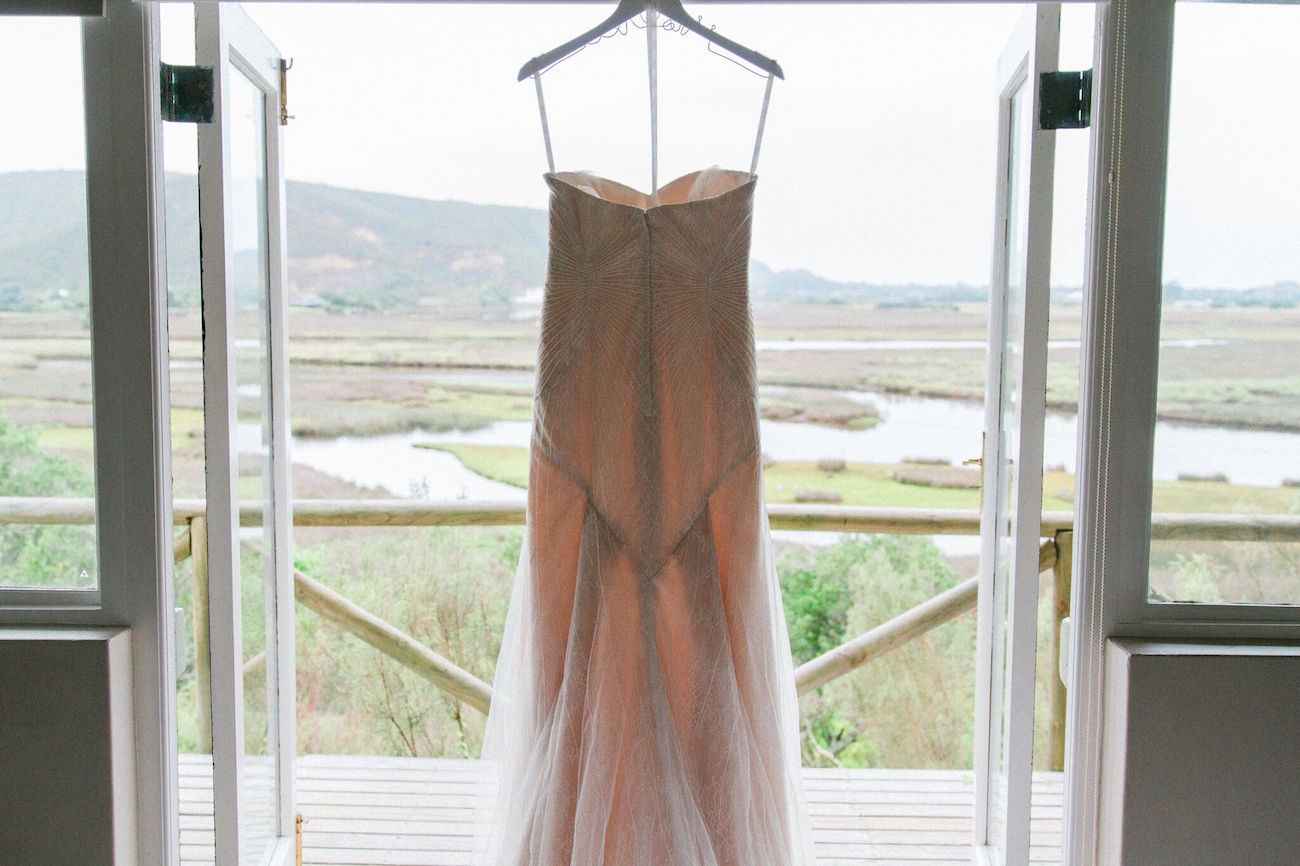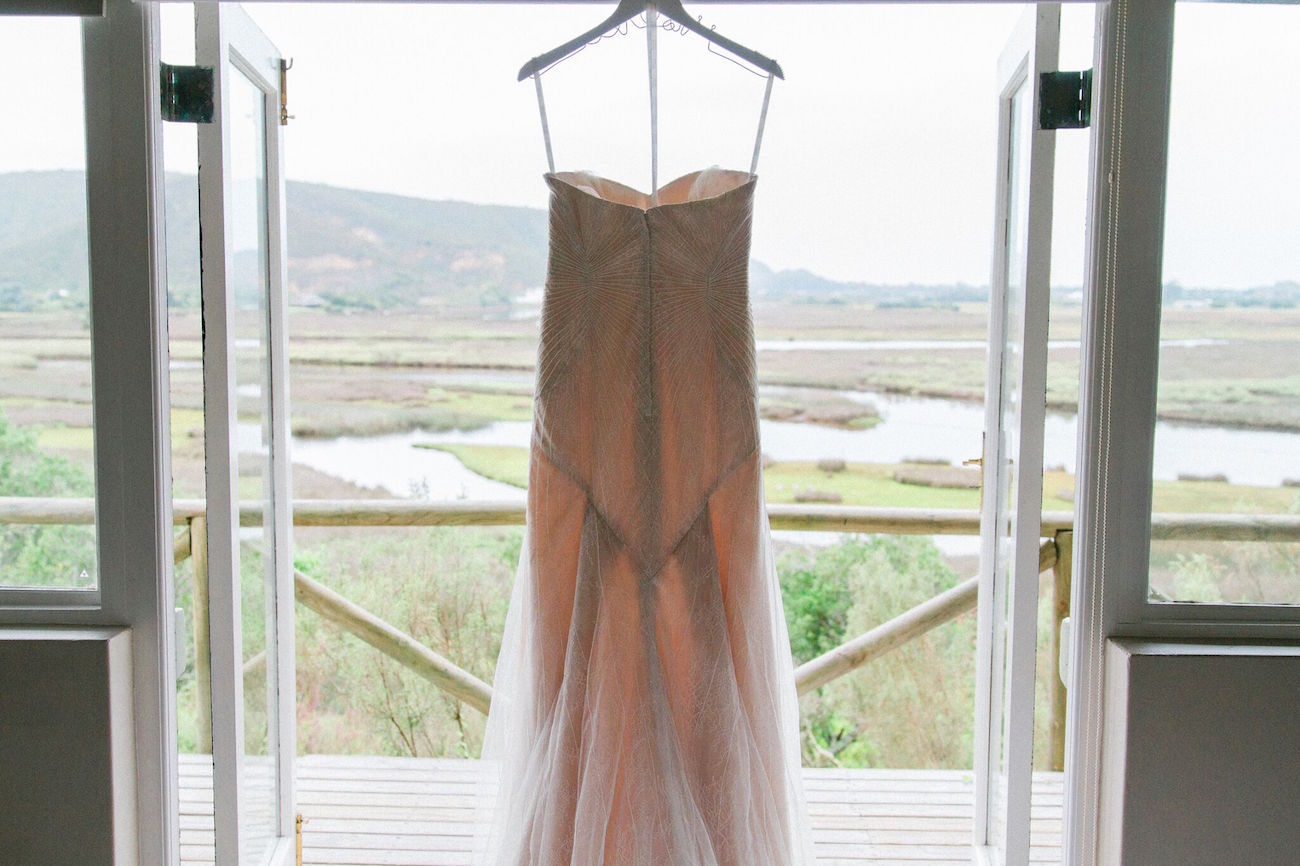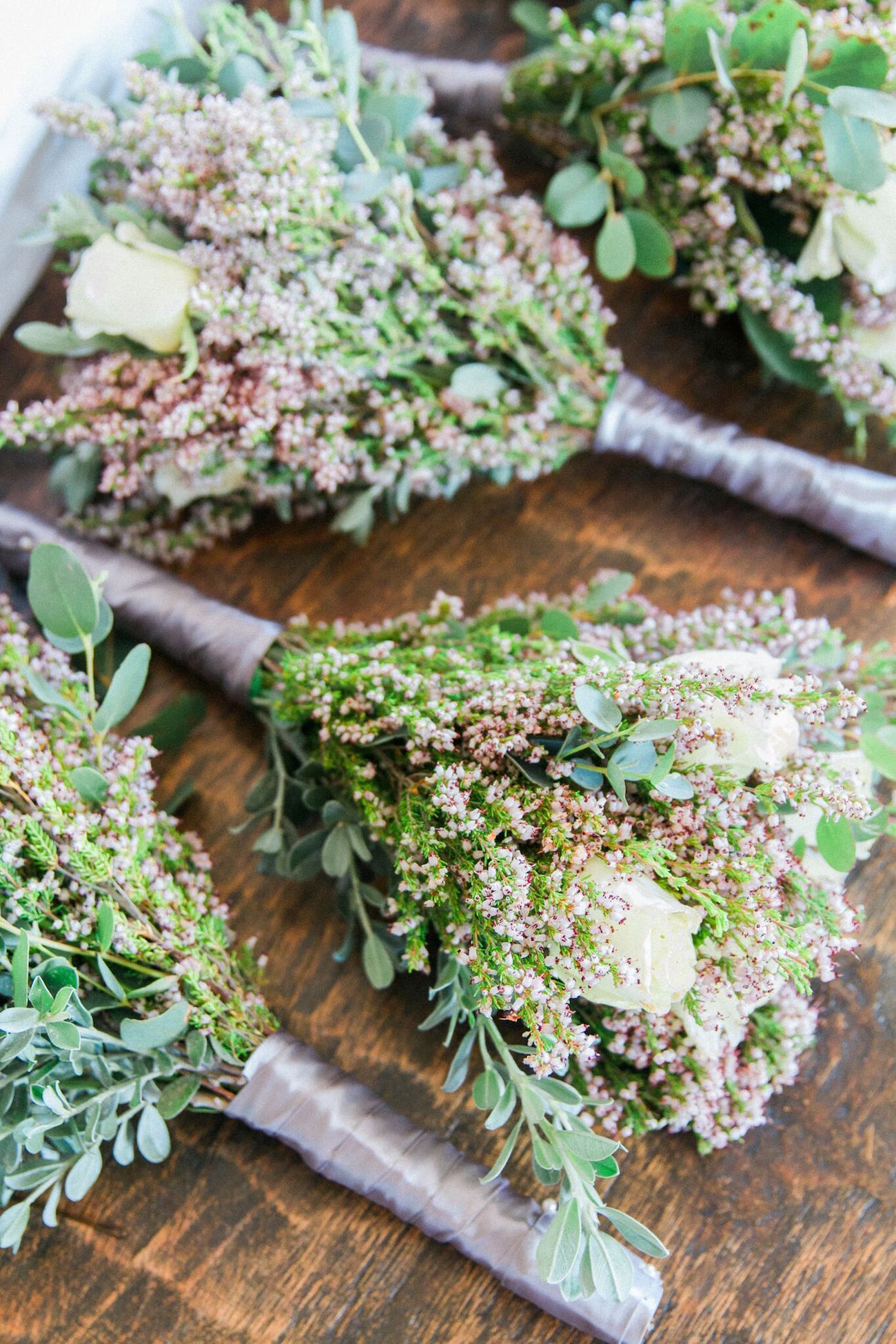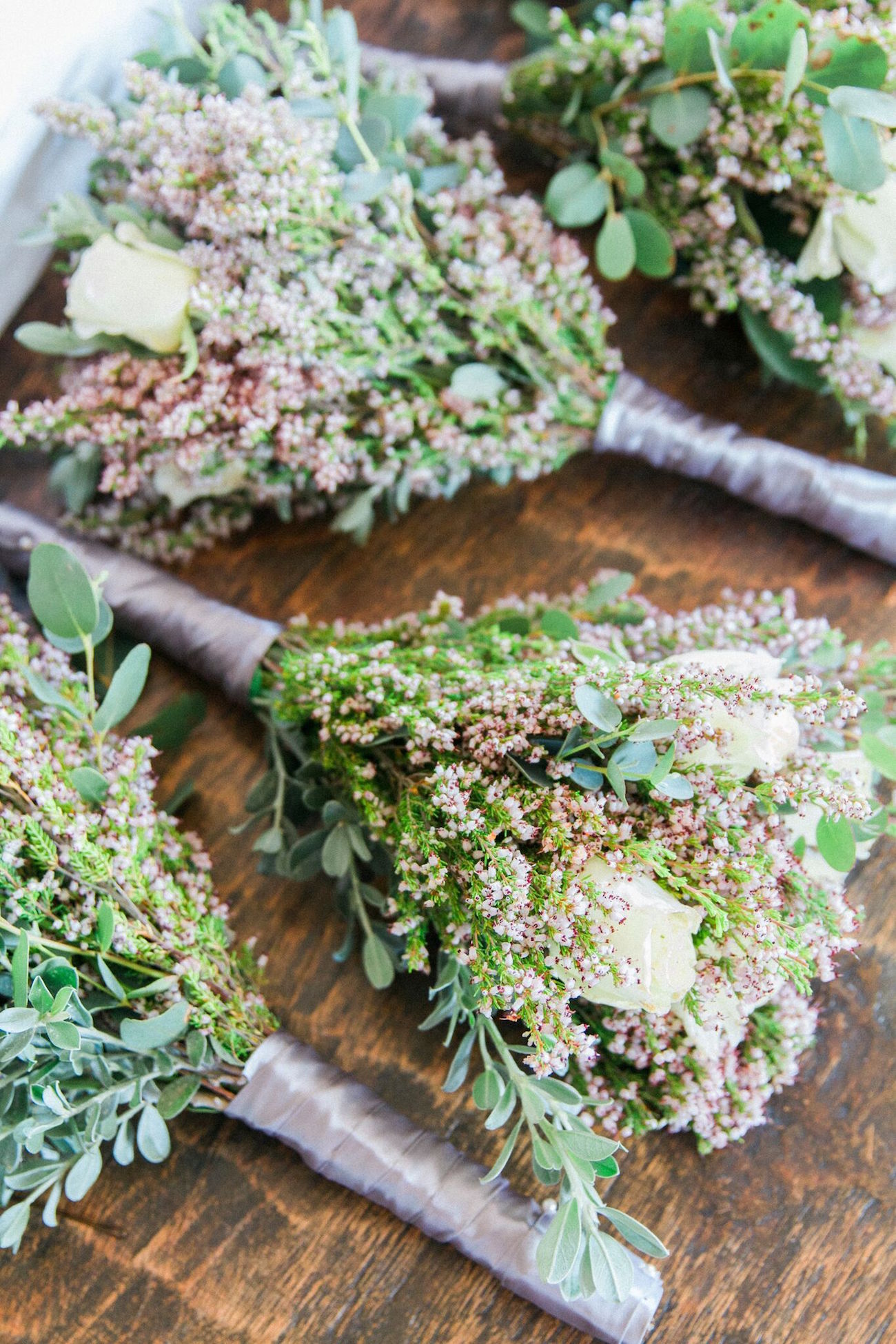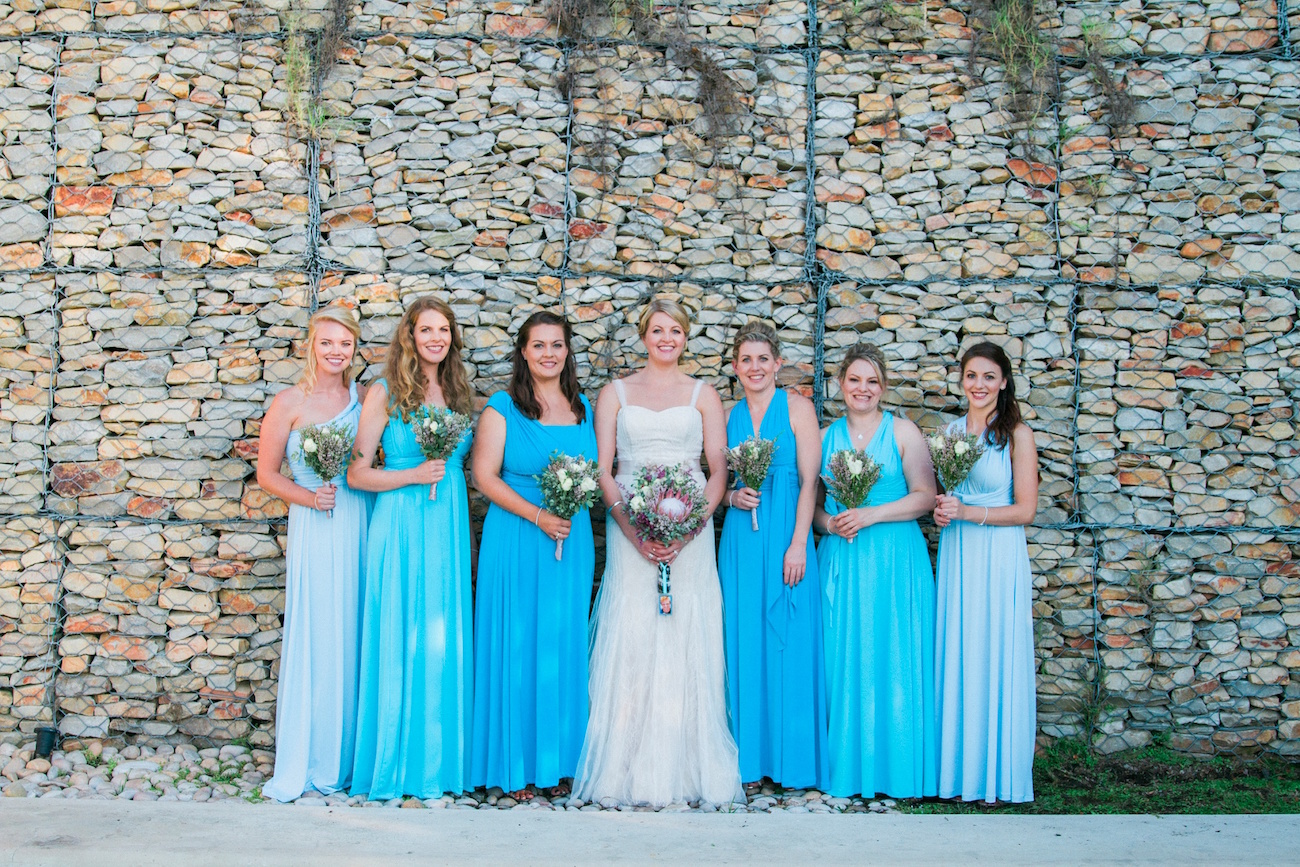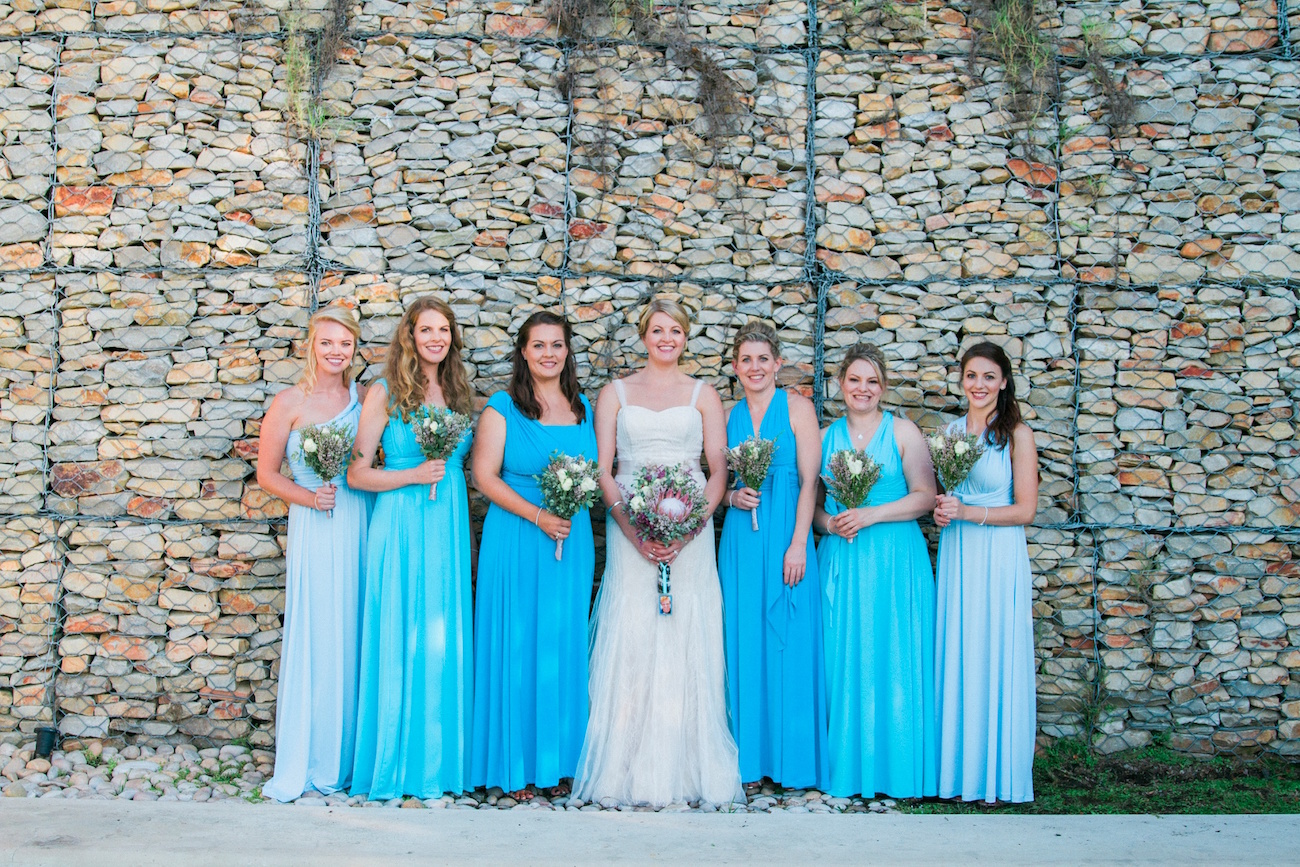 Love Story
Martin and I met on St David's Day, 2013 in our local pub in Clapham Common. A mutual friend had organised Friday night drinks, which quickly turned into a rowdy night, with rounds of tequila being passed around. I have a massive aversion to the drink and in a panic, I turned to the person on my left (who happened to be Martin) and asked if he would drink my tequila! He obliged and after two consecutive rounds of drinking both his and my tequilas, he decided to introduce himself and the rest is history.
The Proposal
During a holiday in South Africa in 2014, we were driving back from Franschhoek and took a detour to the Taal Monument in Paarl. My grandparents met in Paarl and my Oupa grew up there, so it has significance to me and I wanted to show Martin around the area. After walking around the monument, we found a bench to relax on and admire the view of Cape Town in the distance and that's where he popped the question! I was so shocked and surprised, that I initially (jokingly) said 'hmm let me think!' But after seeing the stressed look on his face, I quickly told him that I obviously meant YES!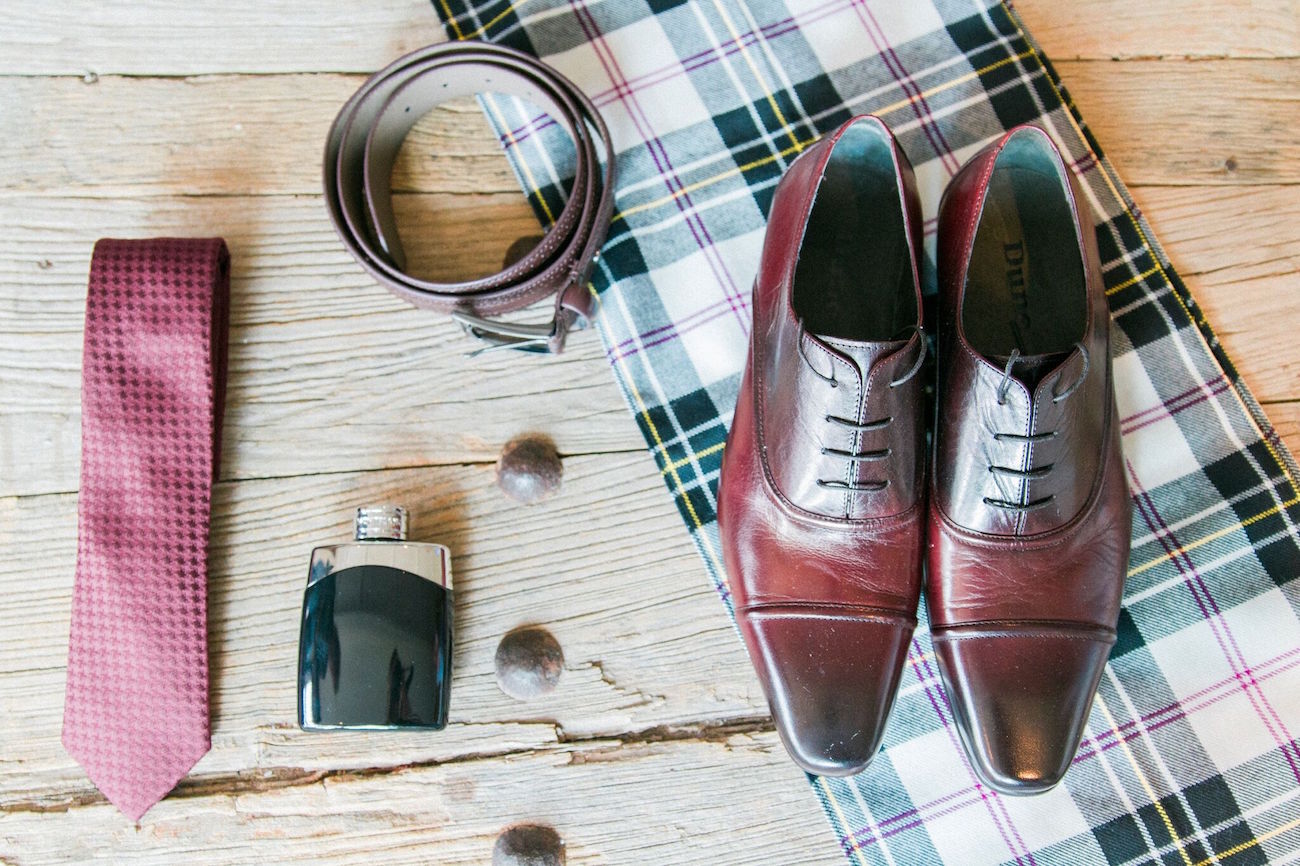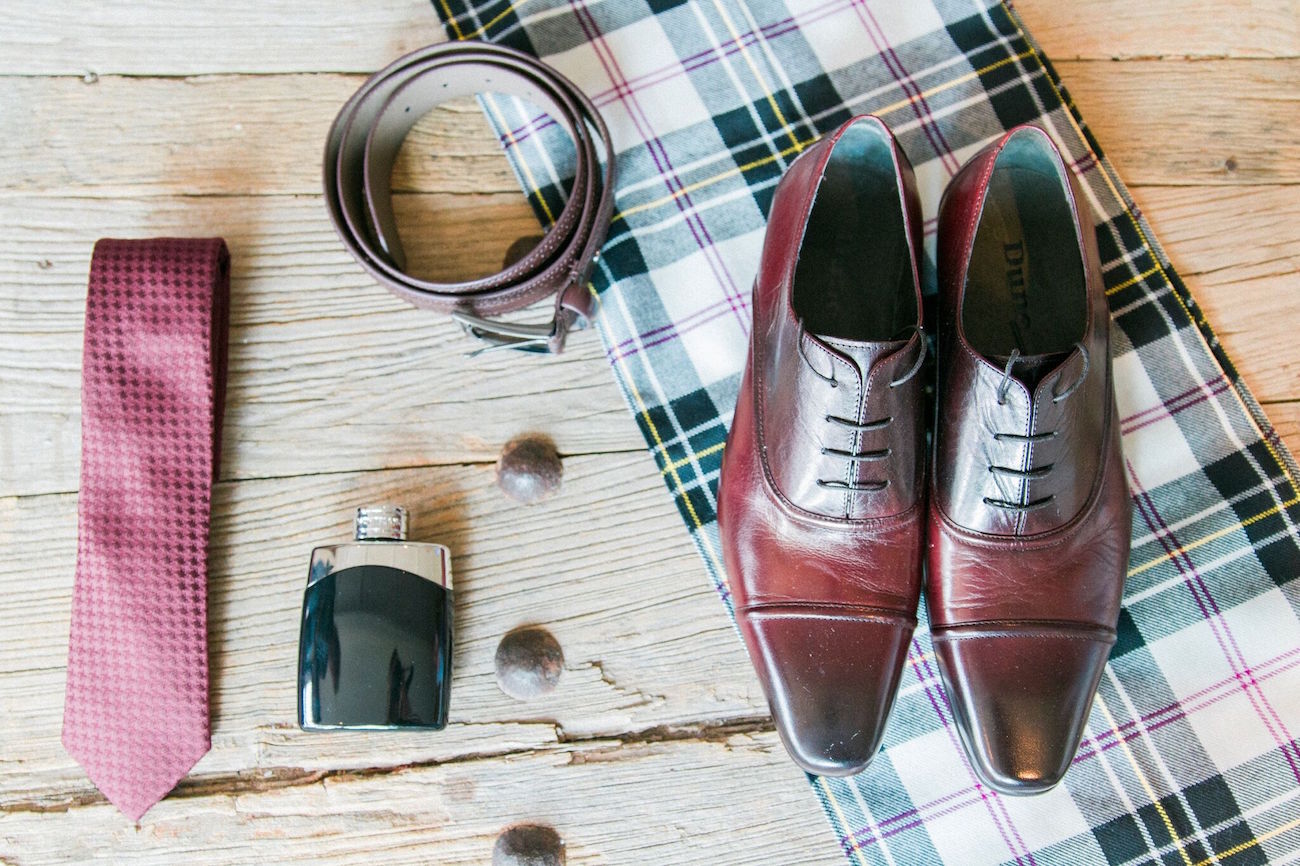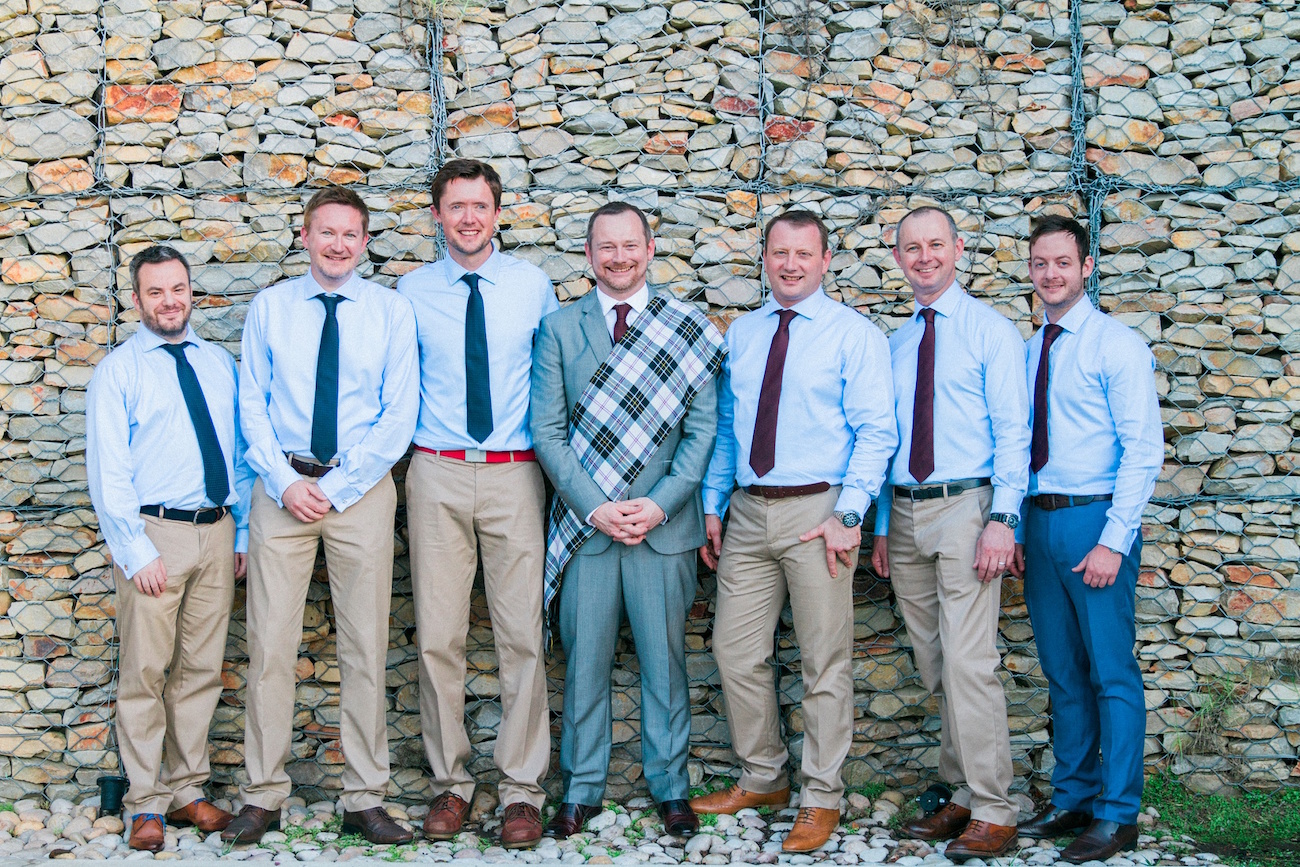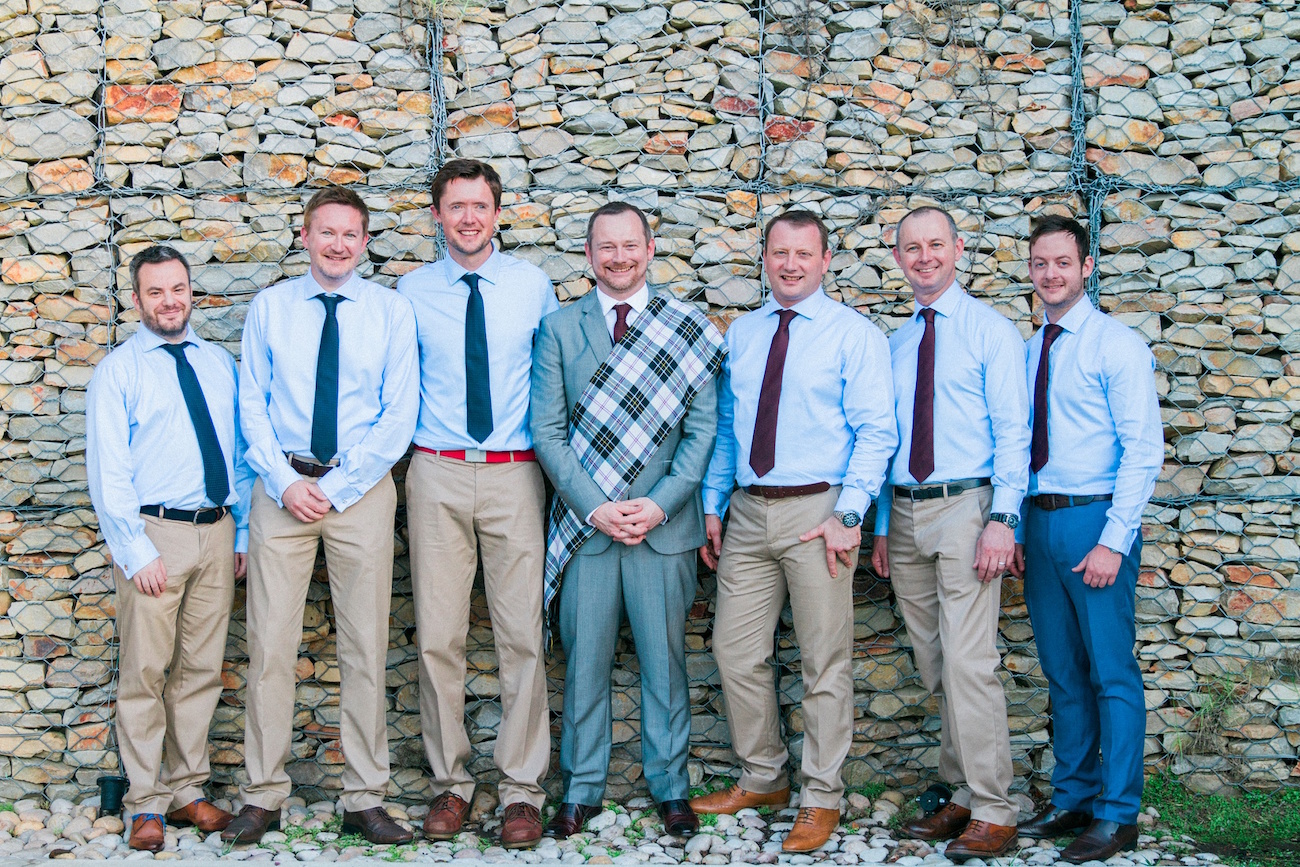 The Venue
We chose the area first, Plettenberg Bay, and planned to spend a day looking at a number of venues. A friend had told us about Emily Moon and it sounded like a great venue, so we decided to look there first. On walking into the venue we both knew straight away that it was exactly what we were looking for. It has an amazing attention to detail and the location and view are outstanding. We are both food lovers so the fact that Emily Moon is known for great food was another deciding factor.
Wedding Style
We went for what we called 'rustic chic', which was helped greatly by the venue itself. We had a colour scheme of blues, which we used sparingly in the decor but used in a the printed materials like the invite, menus, order of service and a lot of the guests decided to join in and wear blue.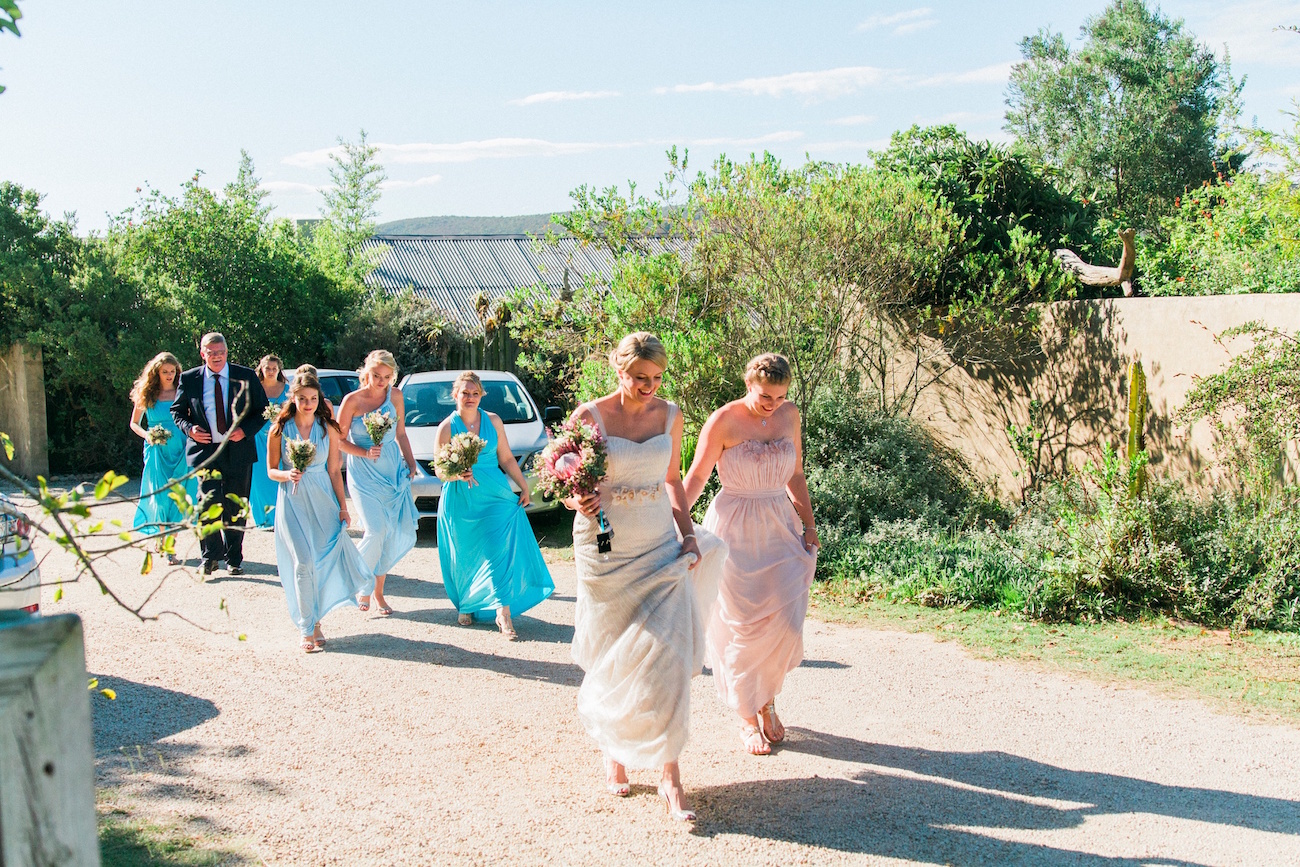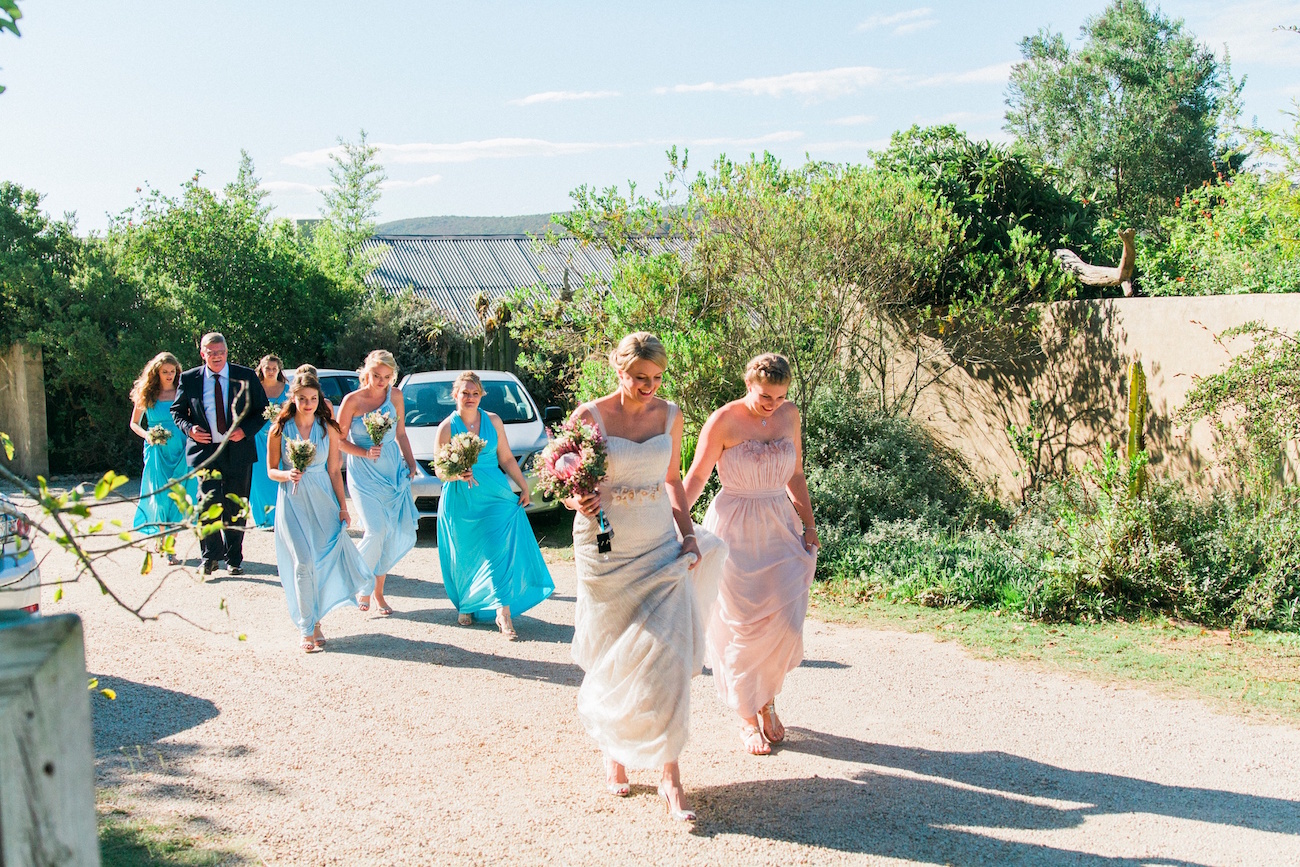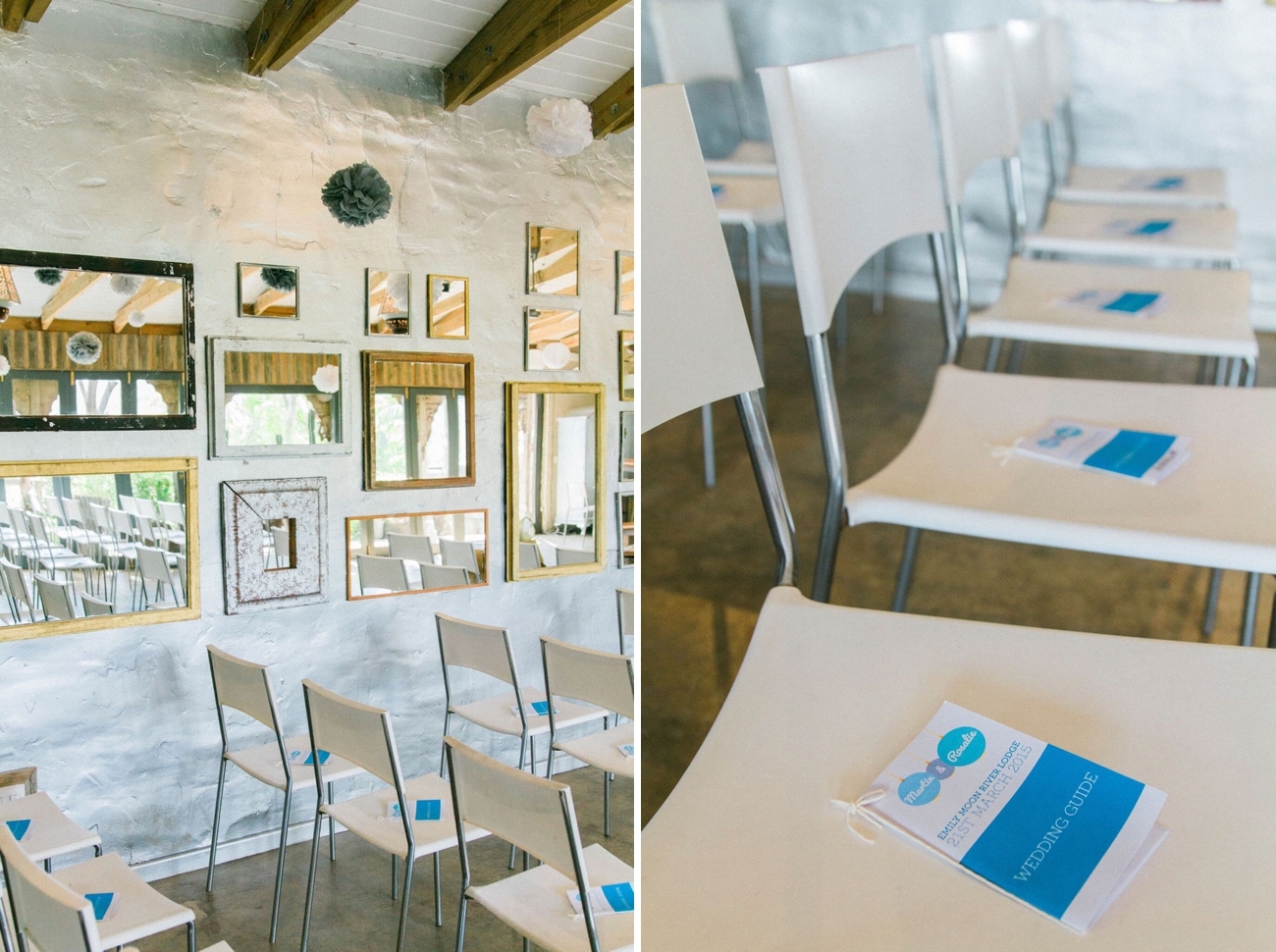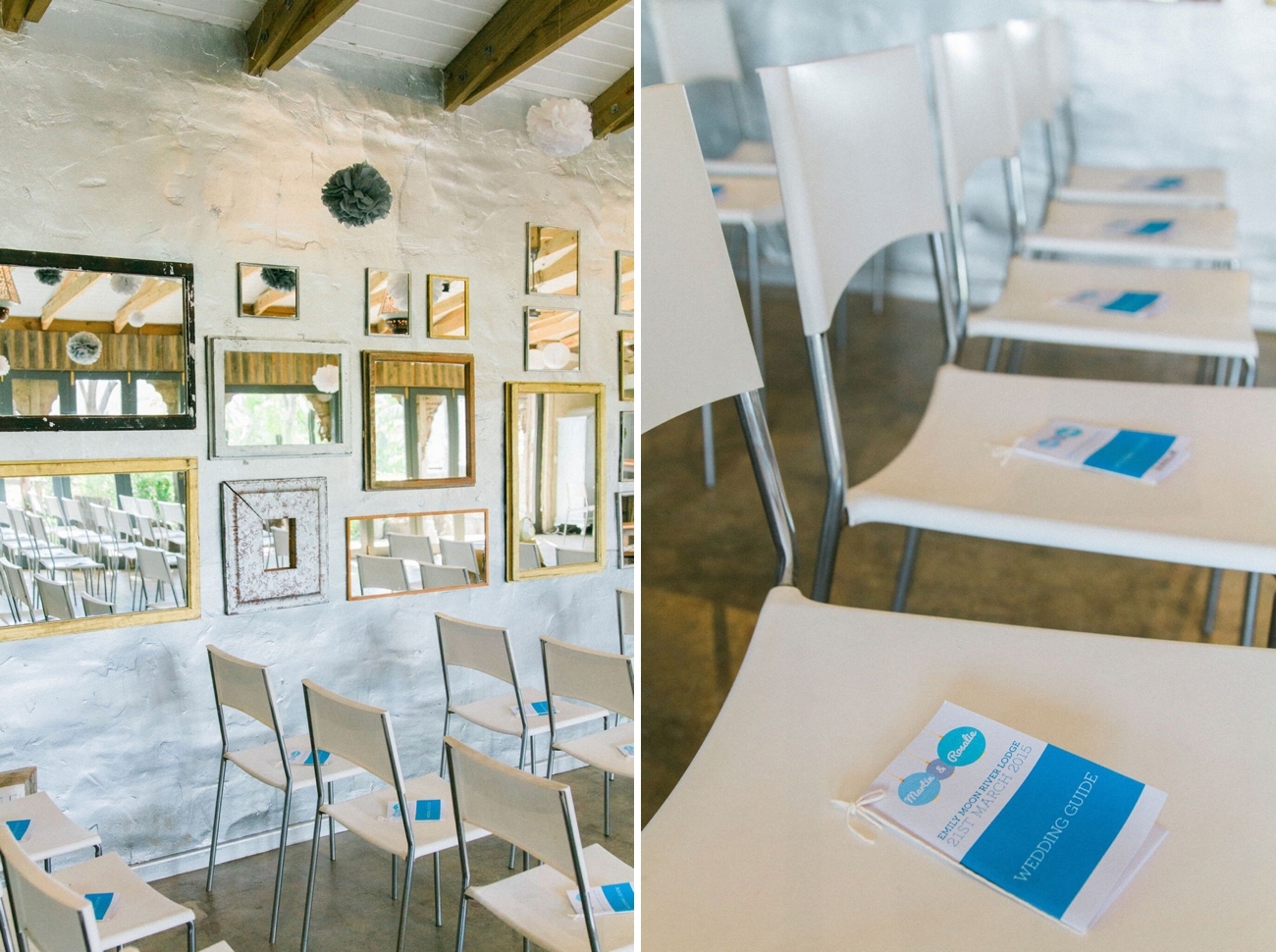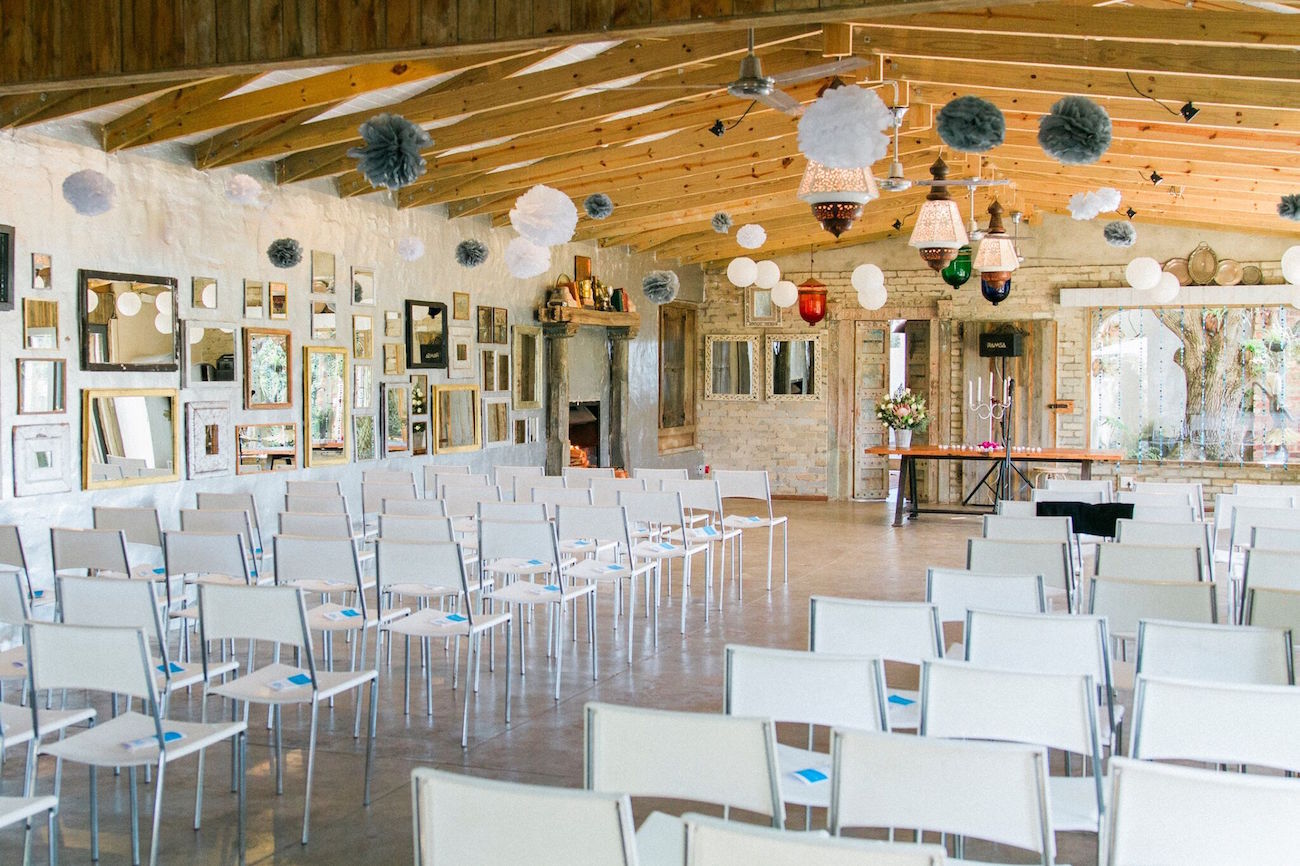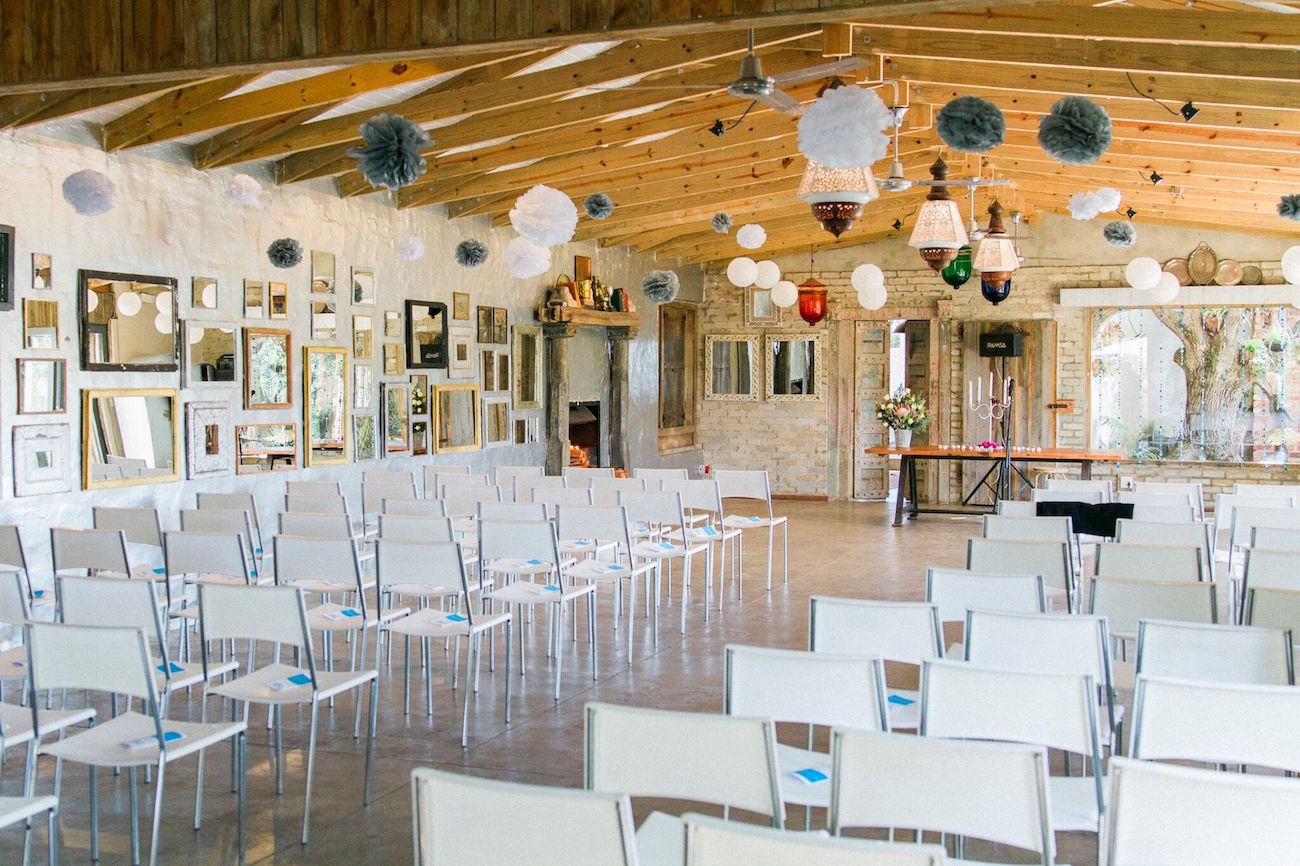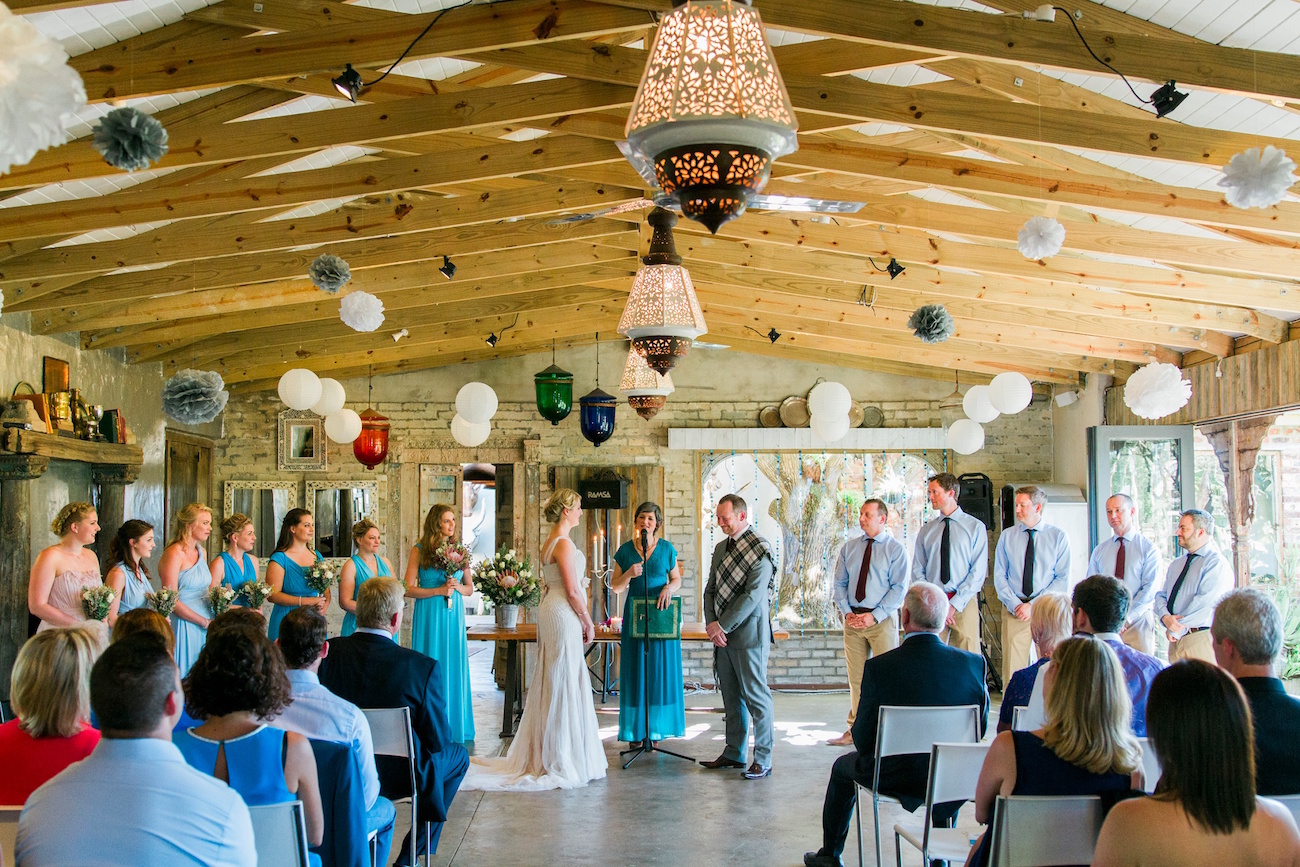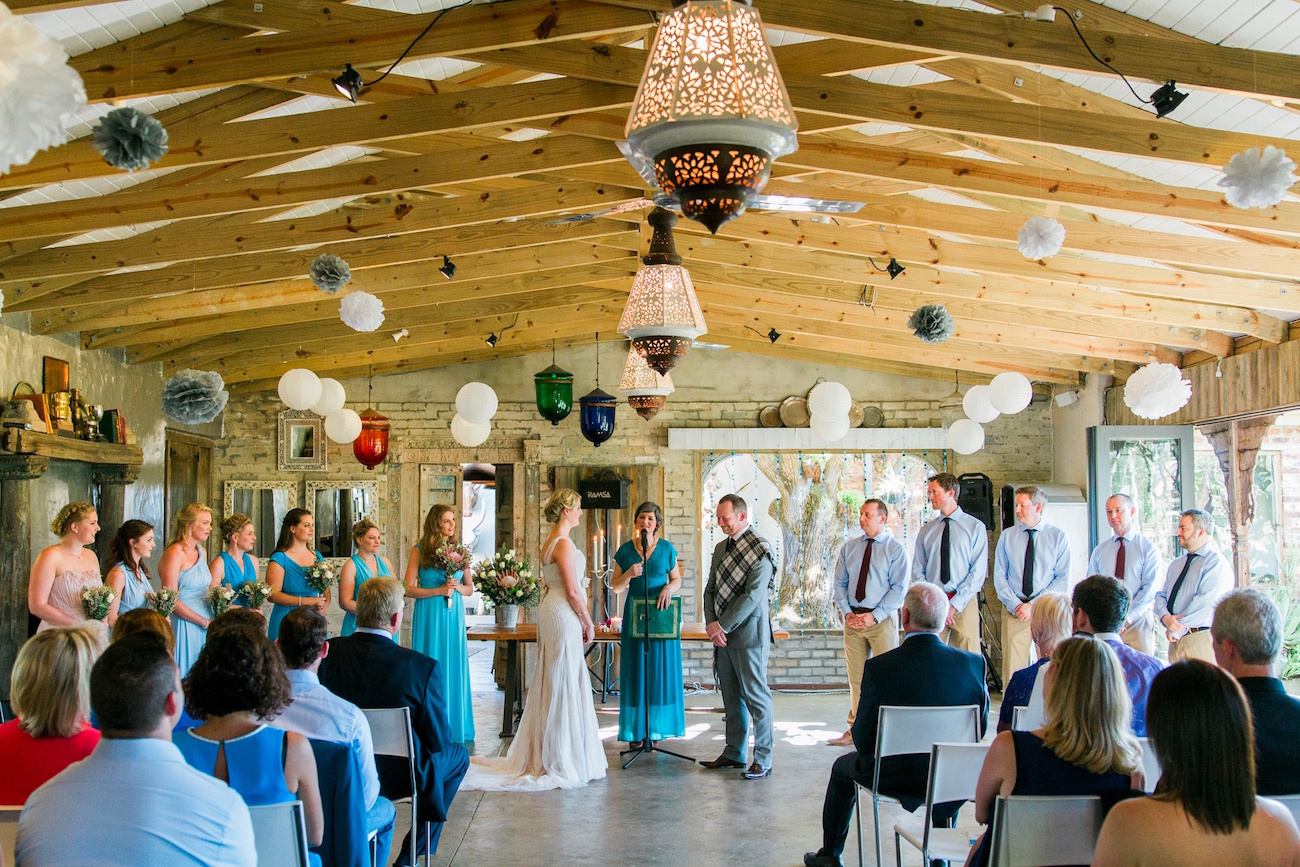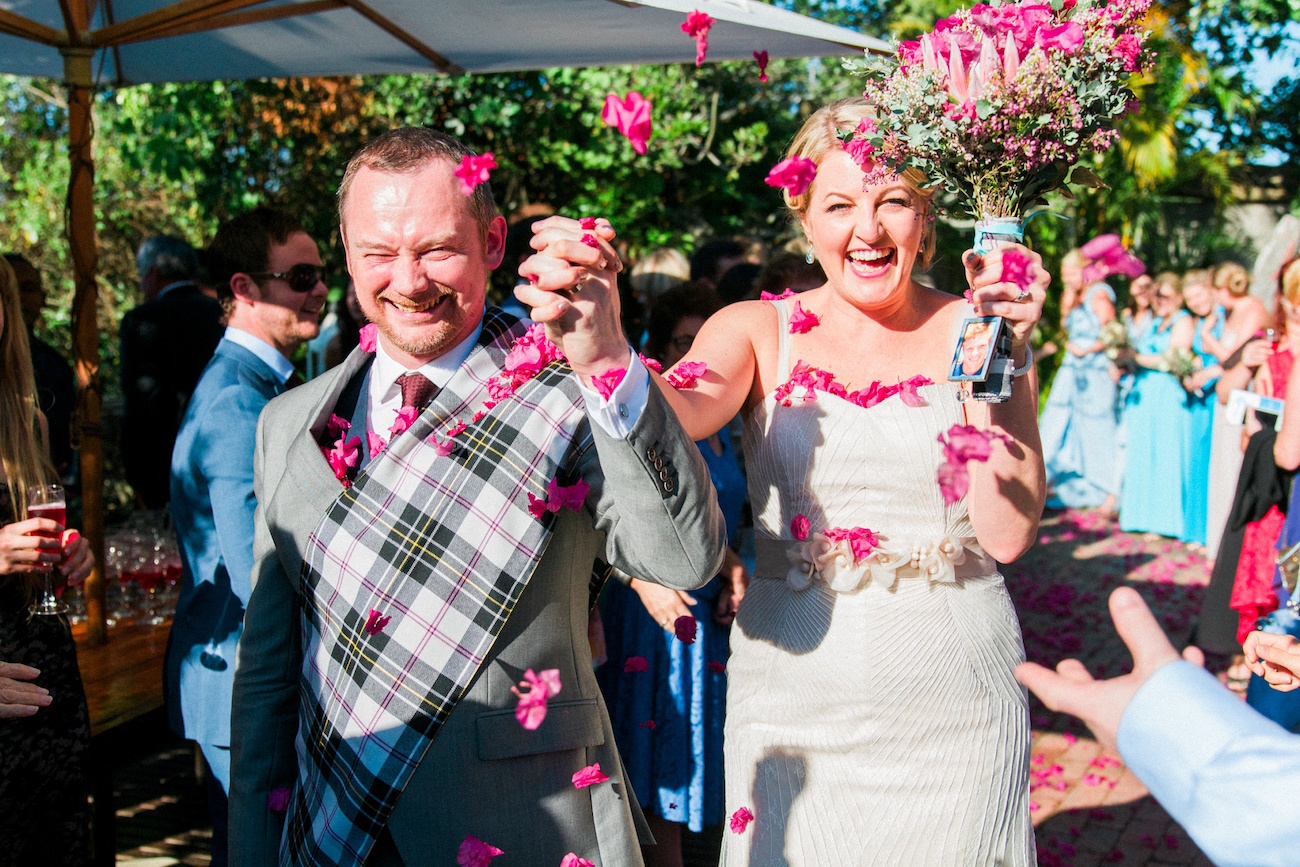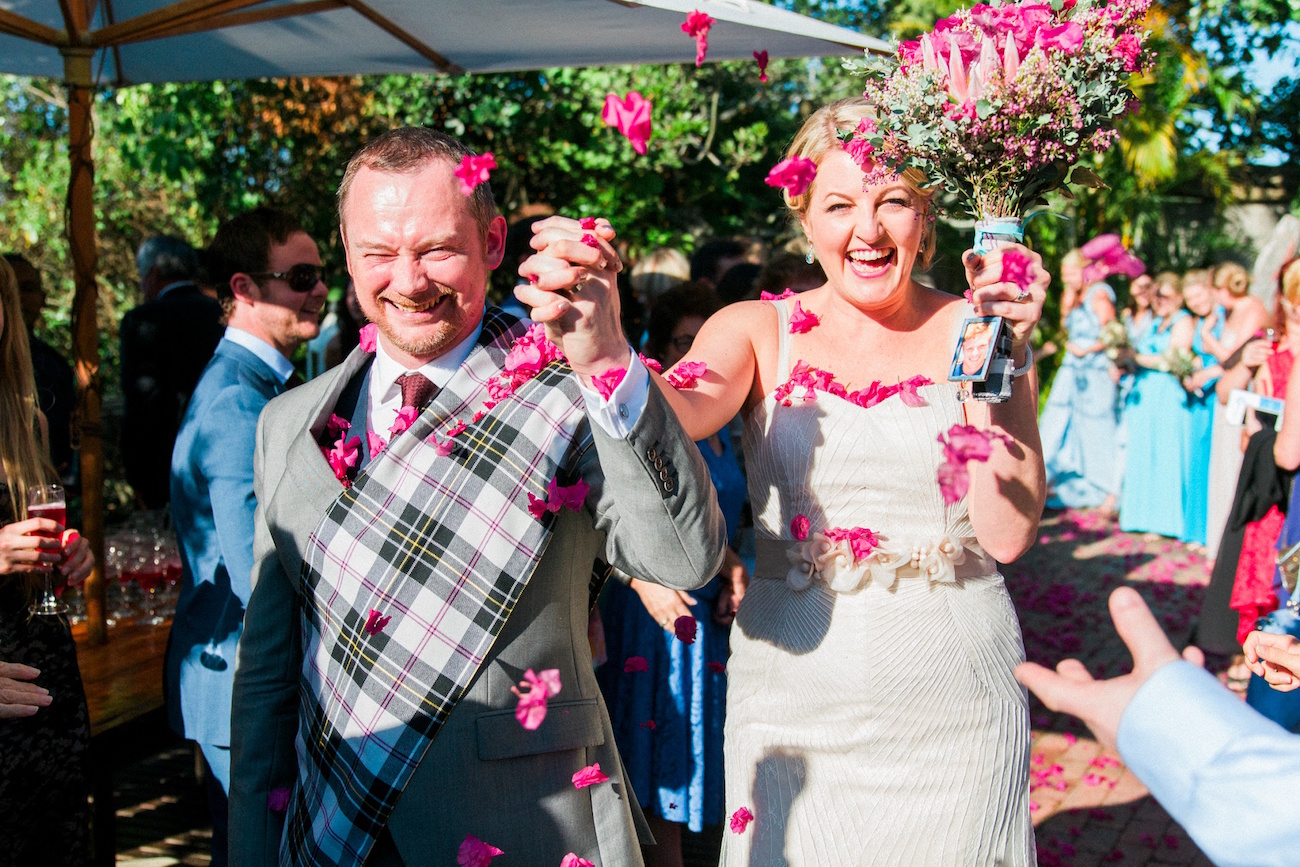 Wedding Details
Our gluten free lemon and blueberry cake was lovingly made by our close friend and bridesmaid Tyra. Our seating plan was made up of memorable photos of all of our guests. As a gift to the guys Martin made his secret recipe mango hot sauce, with local SA ingredients. The ladies received a hand made scented ceramic rose, which travelled all the way from Brighton in the UK. Our 'flower girl', 21 at the time, took photos of all the guests with a Polaroid camera. Those photos and guest cards were put together in a photo album which we had handmade by a local artist.

DIY Elements
Martin is a designer, so he put together the printed materials with family and friends mucking in to cut and fold everything. Each guest had a place mat with a photo of themselves and a reference to the distance travelled from their hometown to the wedding.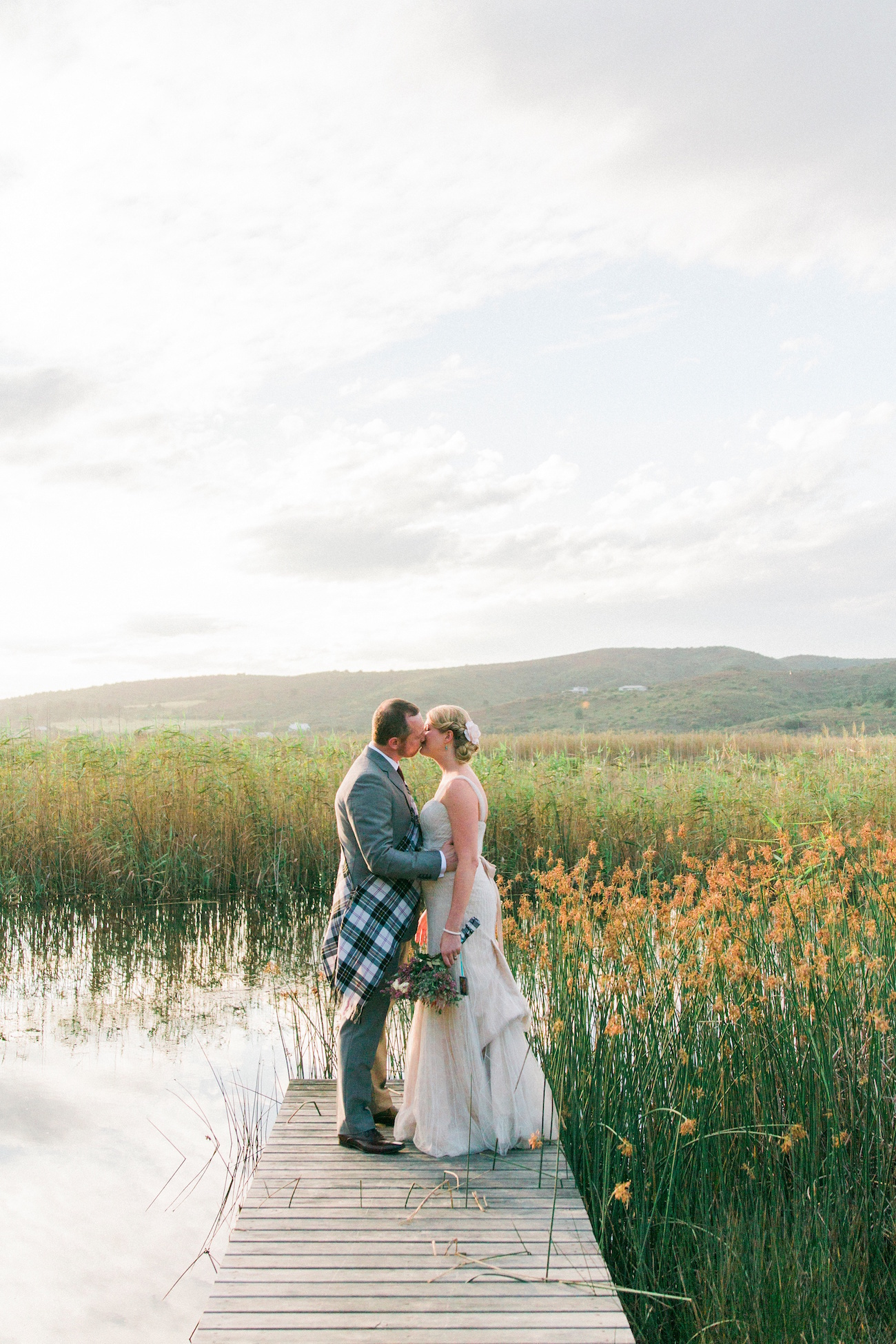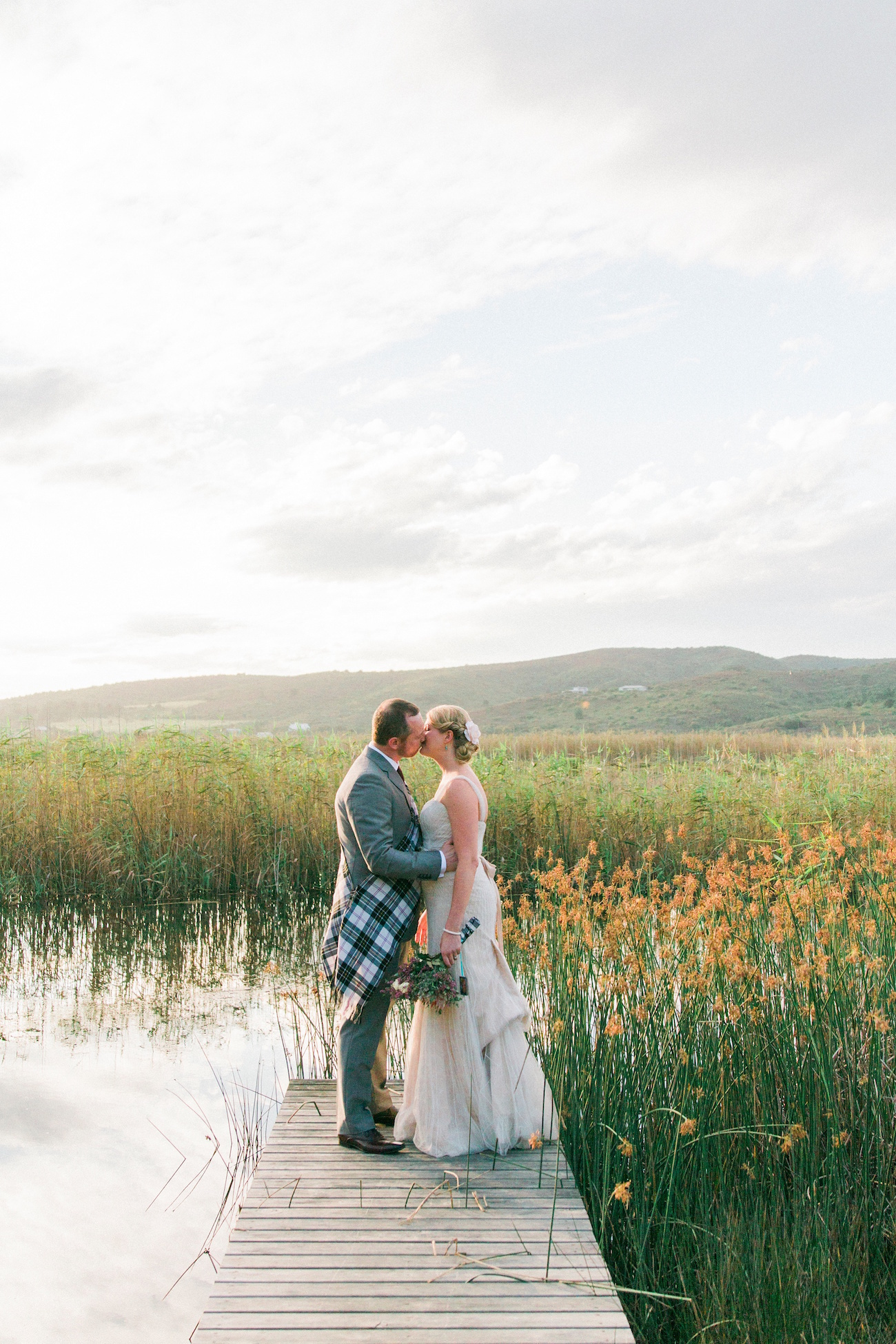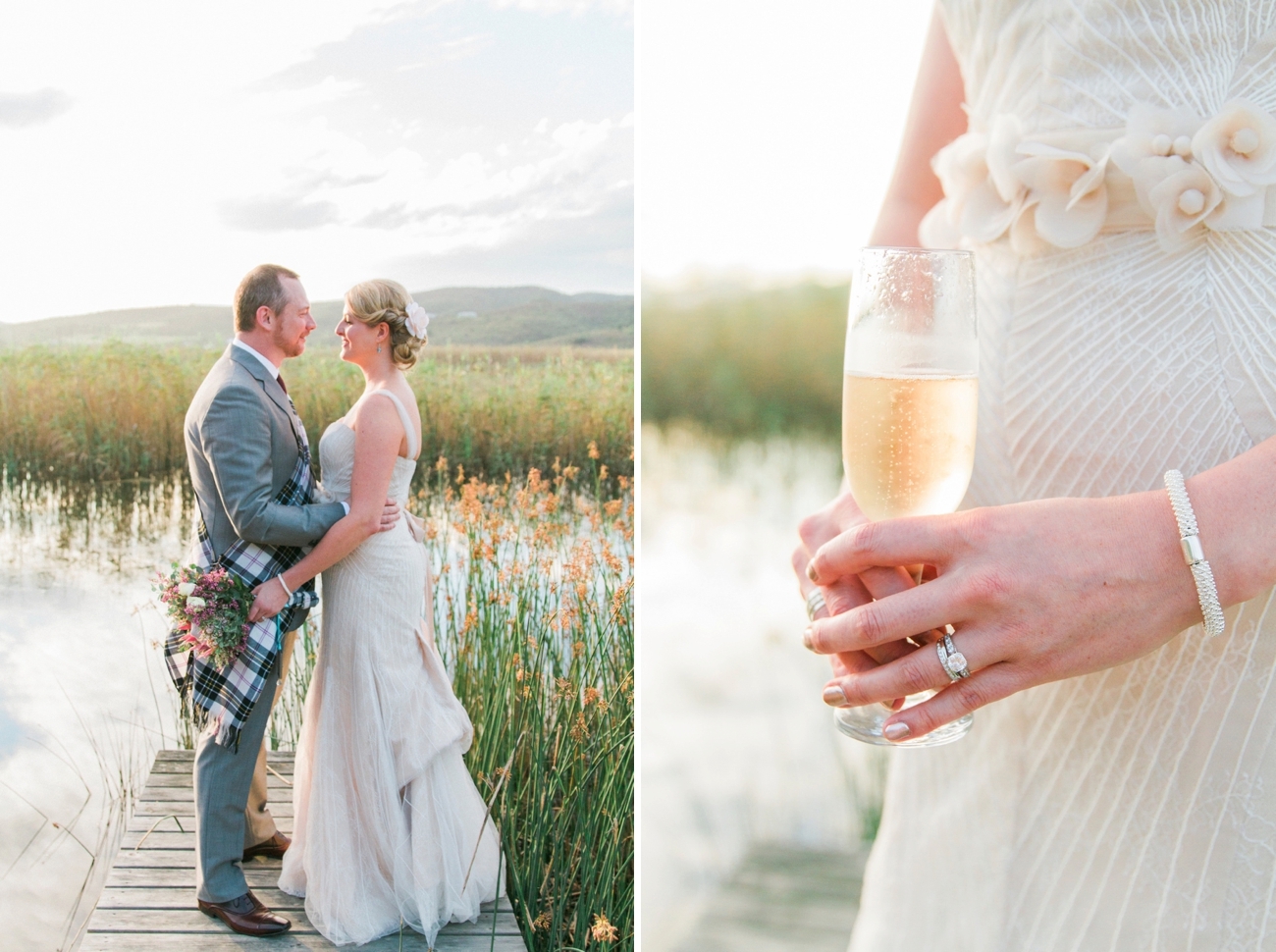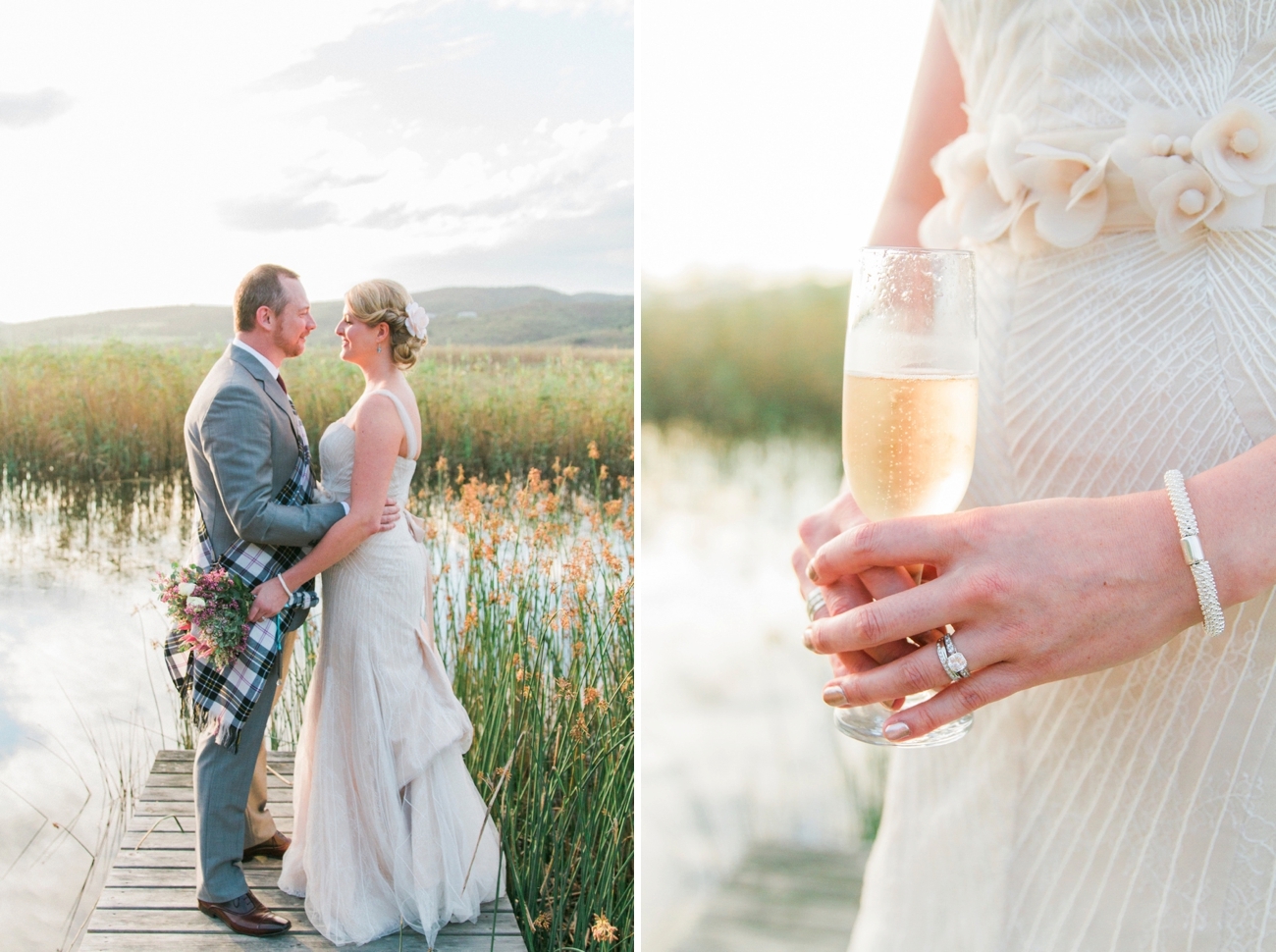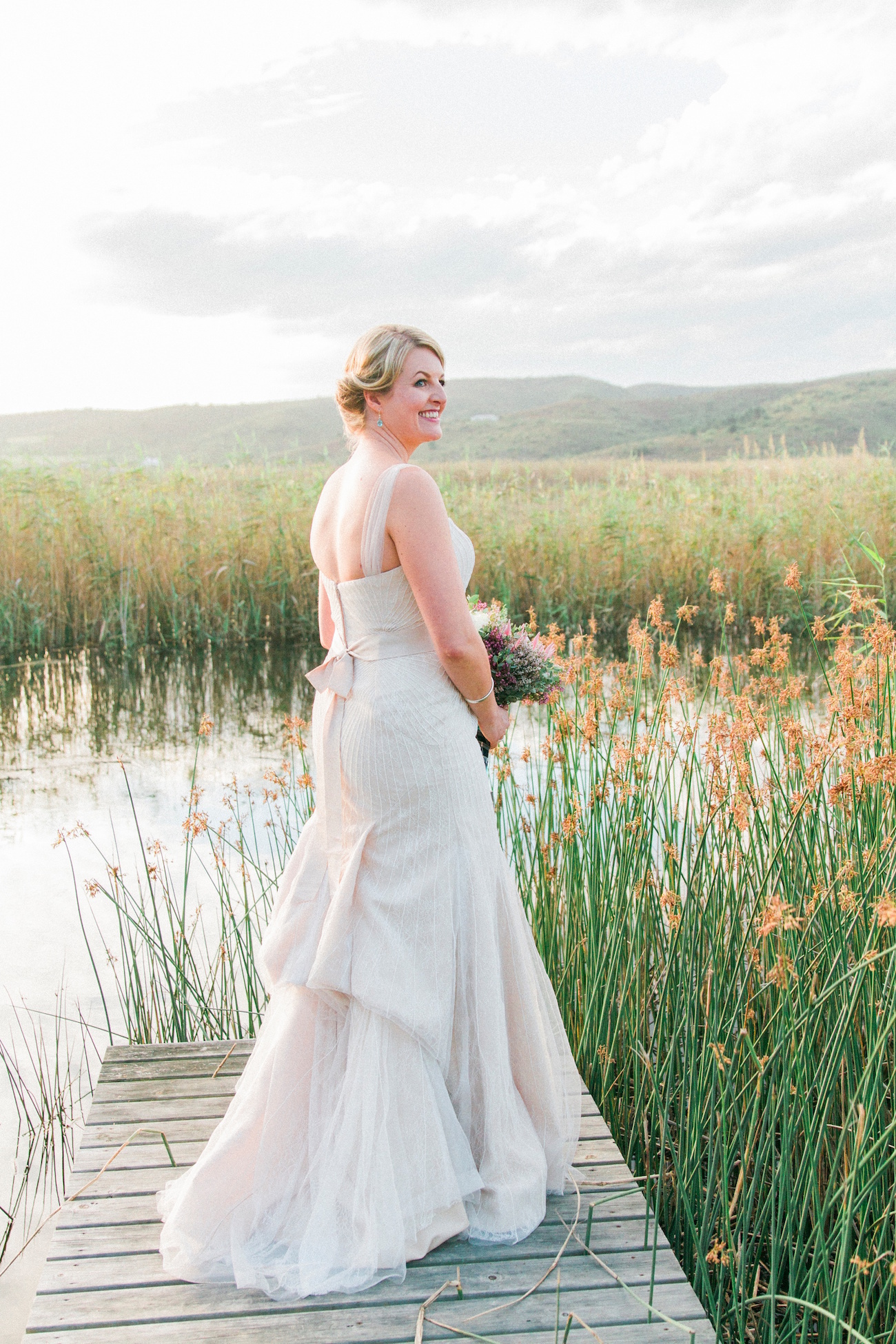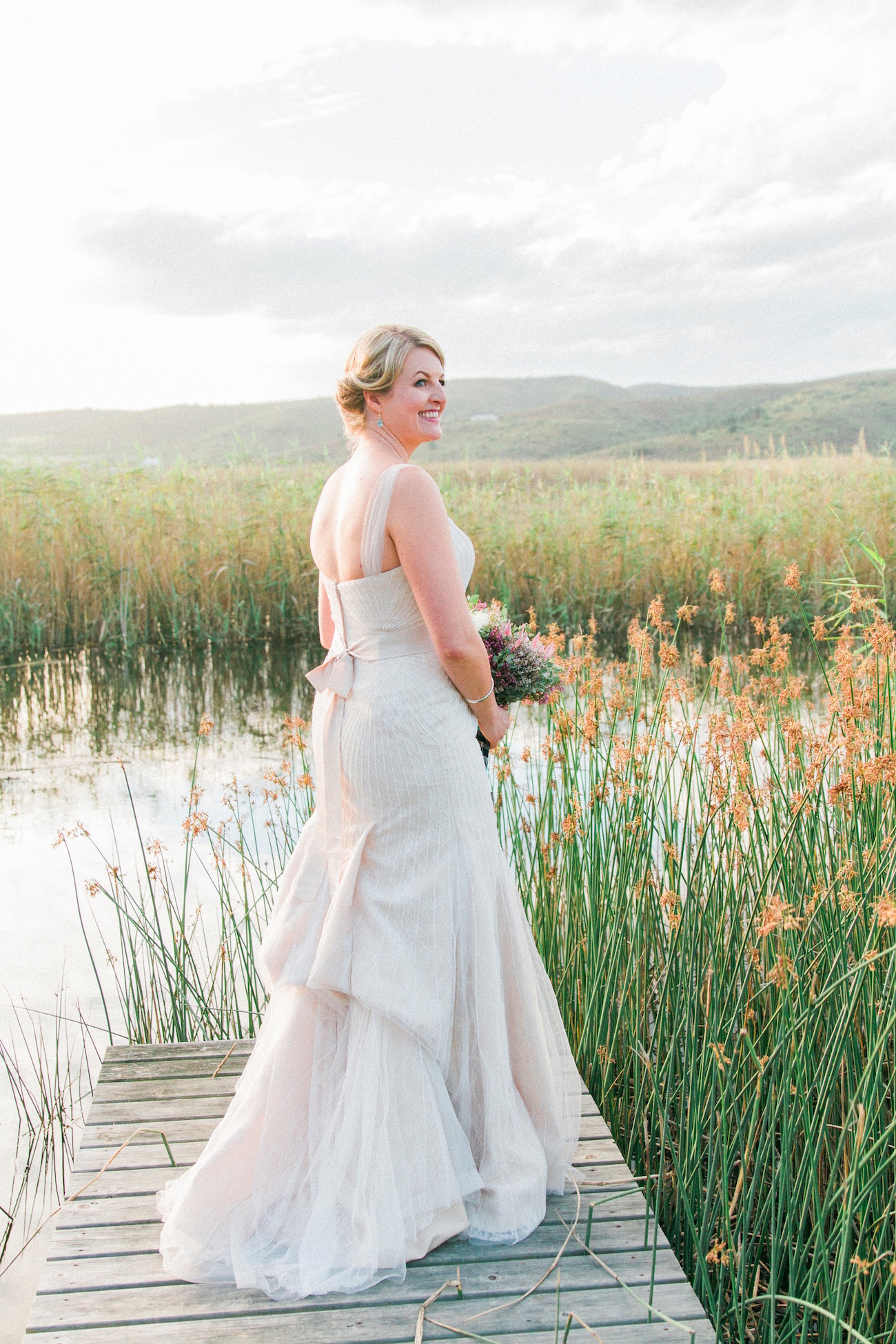 The Dress
I found a fantastic dress by Zac Posen and a floral Vera Wang belt, it had just the right kind of understated but glamorous look I wanted. I paired the dress with a pair of beautiful Jimmy Choo heels.
The Bridesmaids
My three sisters and three of my closest friends were my bridesmaids. They all wore wrap dresses from Blushing Bride Designs in Port Elizabeth. Each bridesmaid chose the style of dress, shoes in a tone of silver or gold and jewellery that they felt suited them best.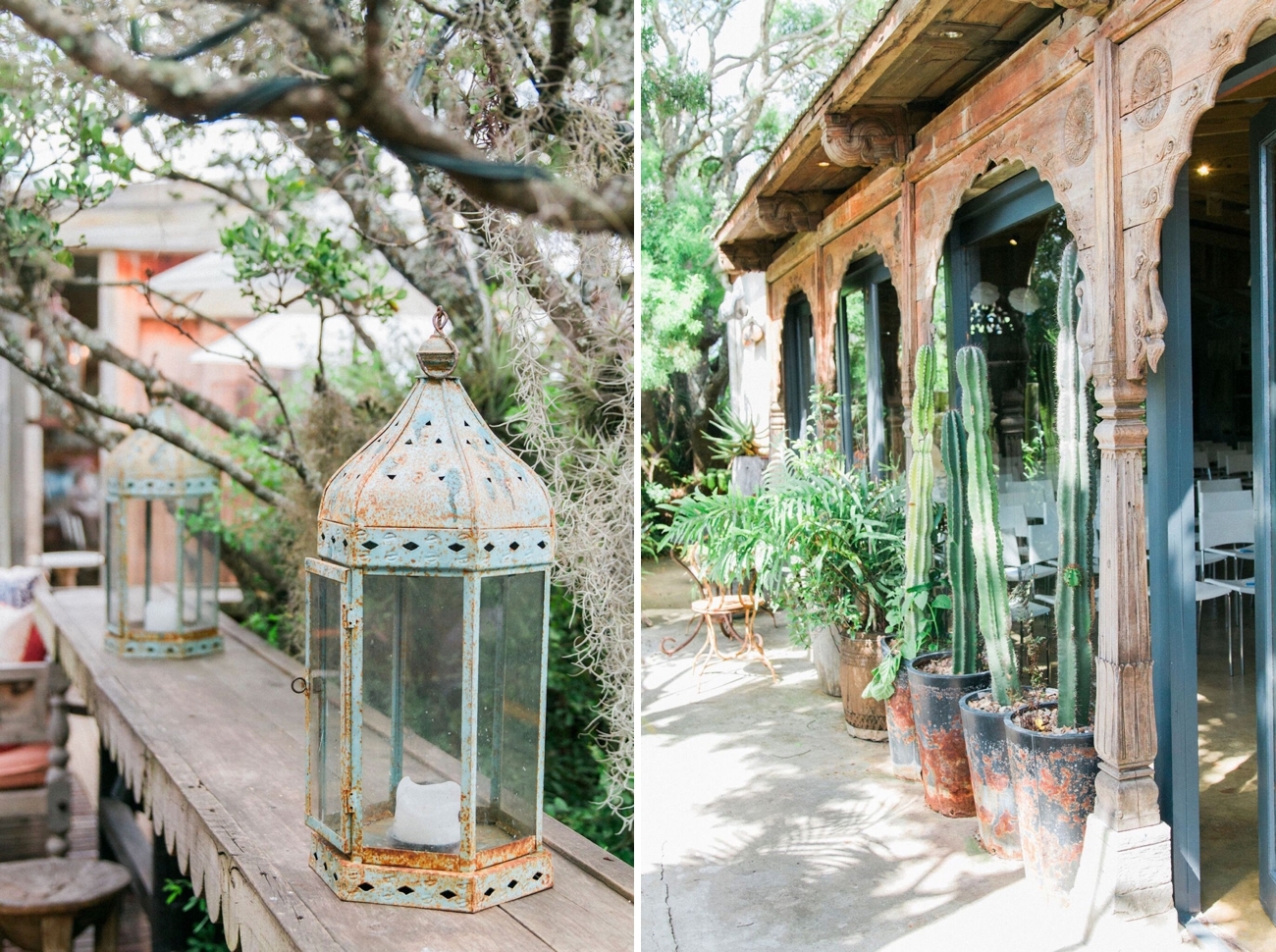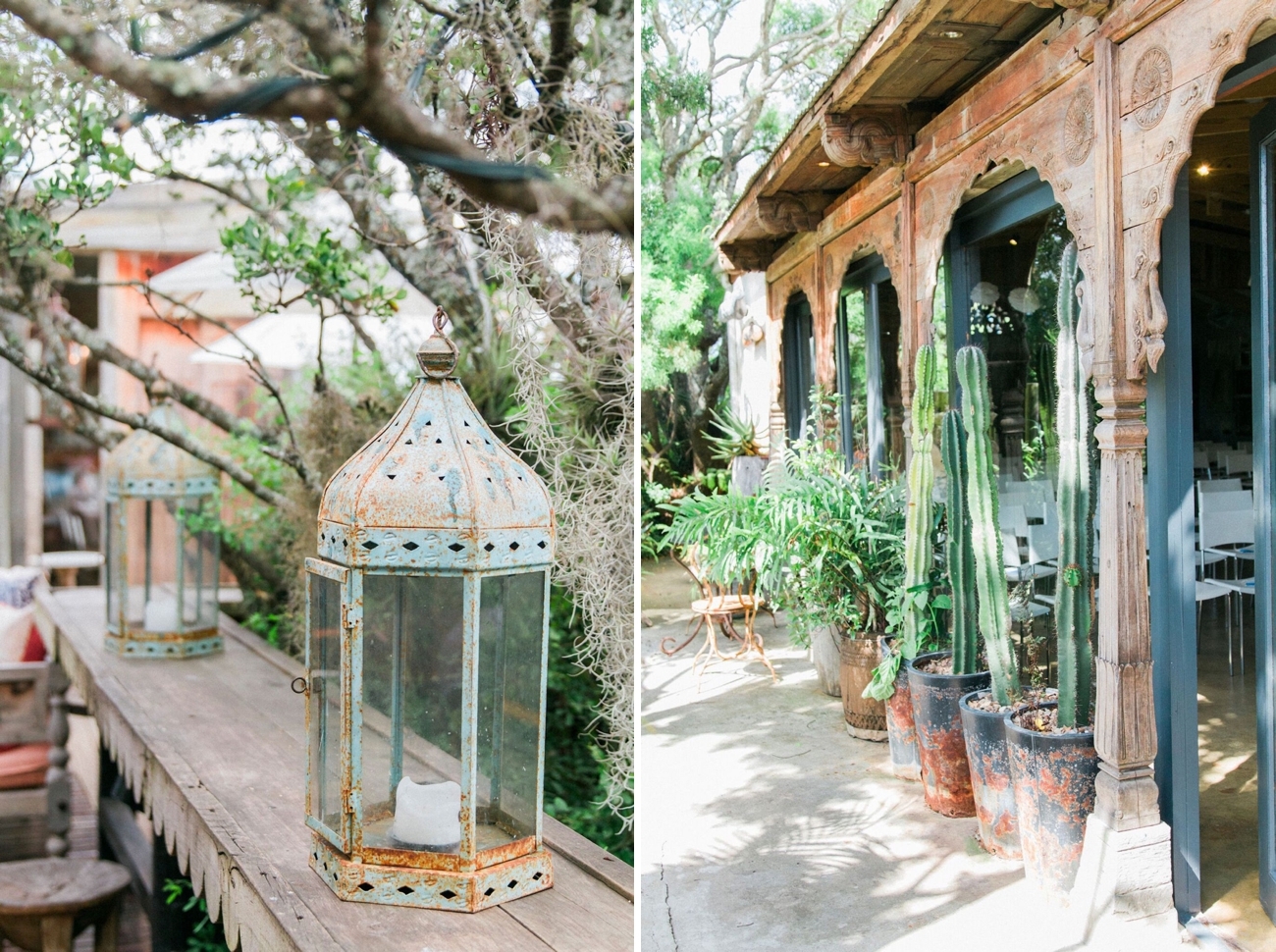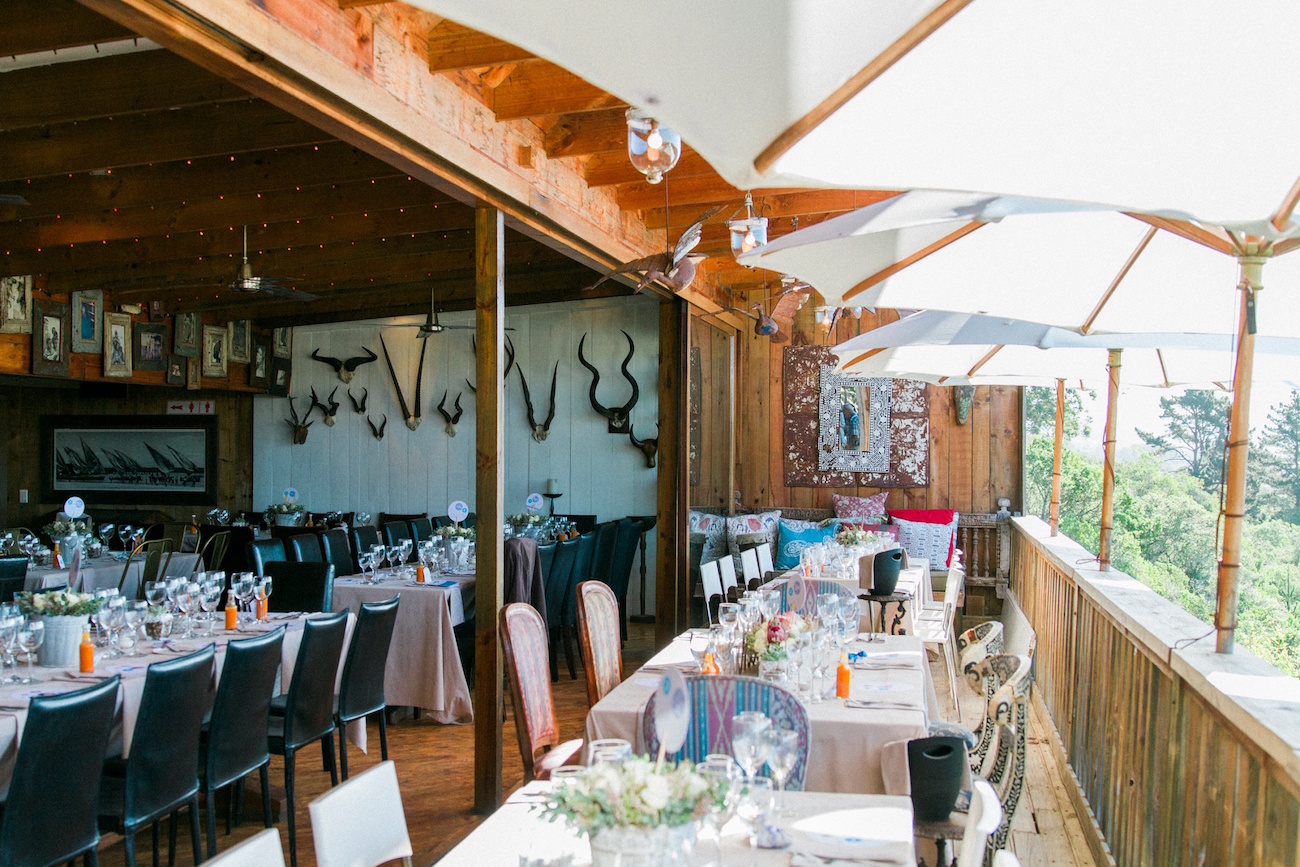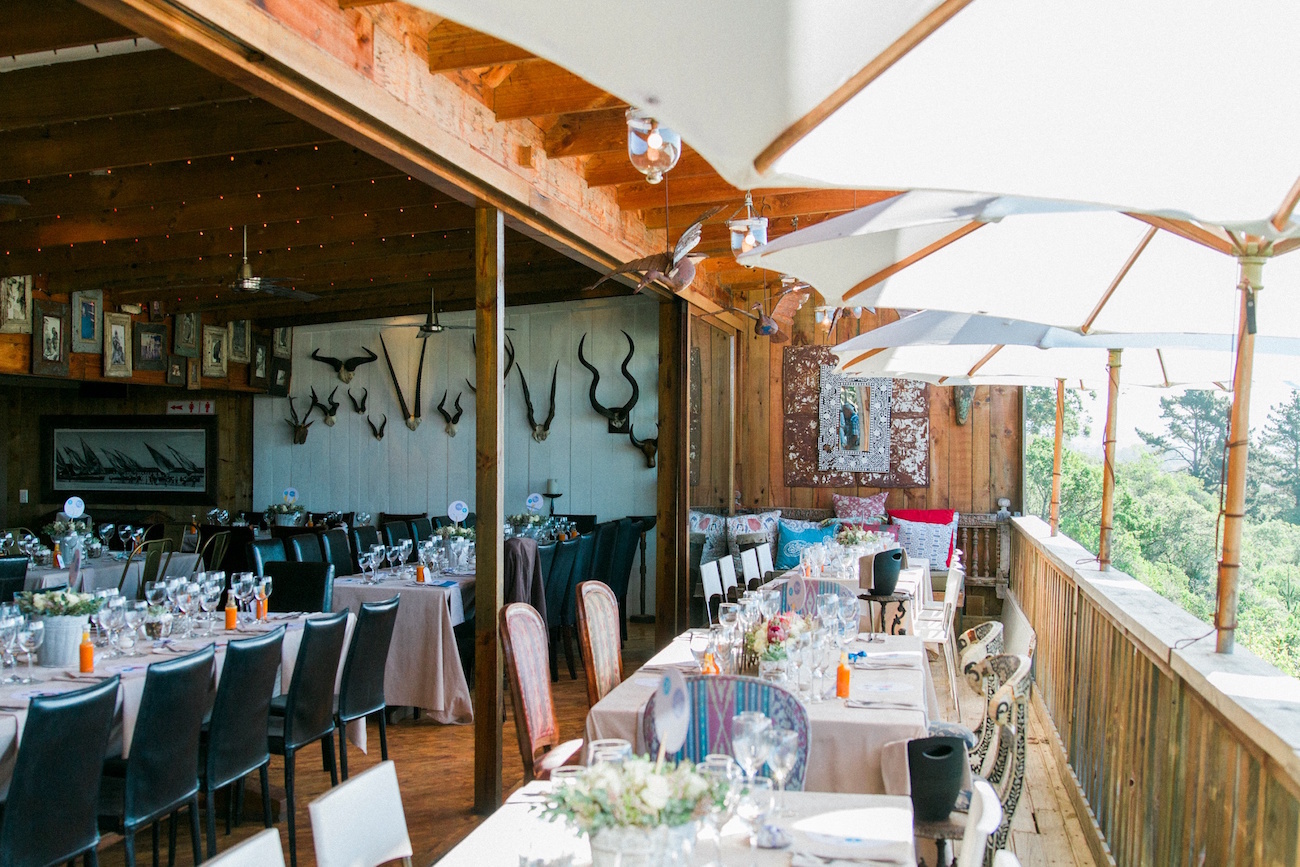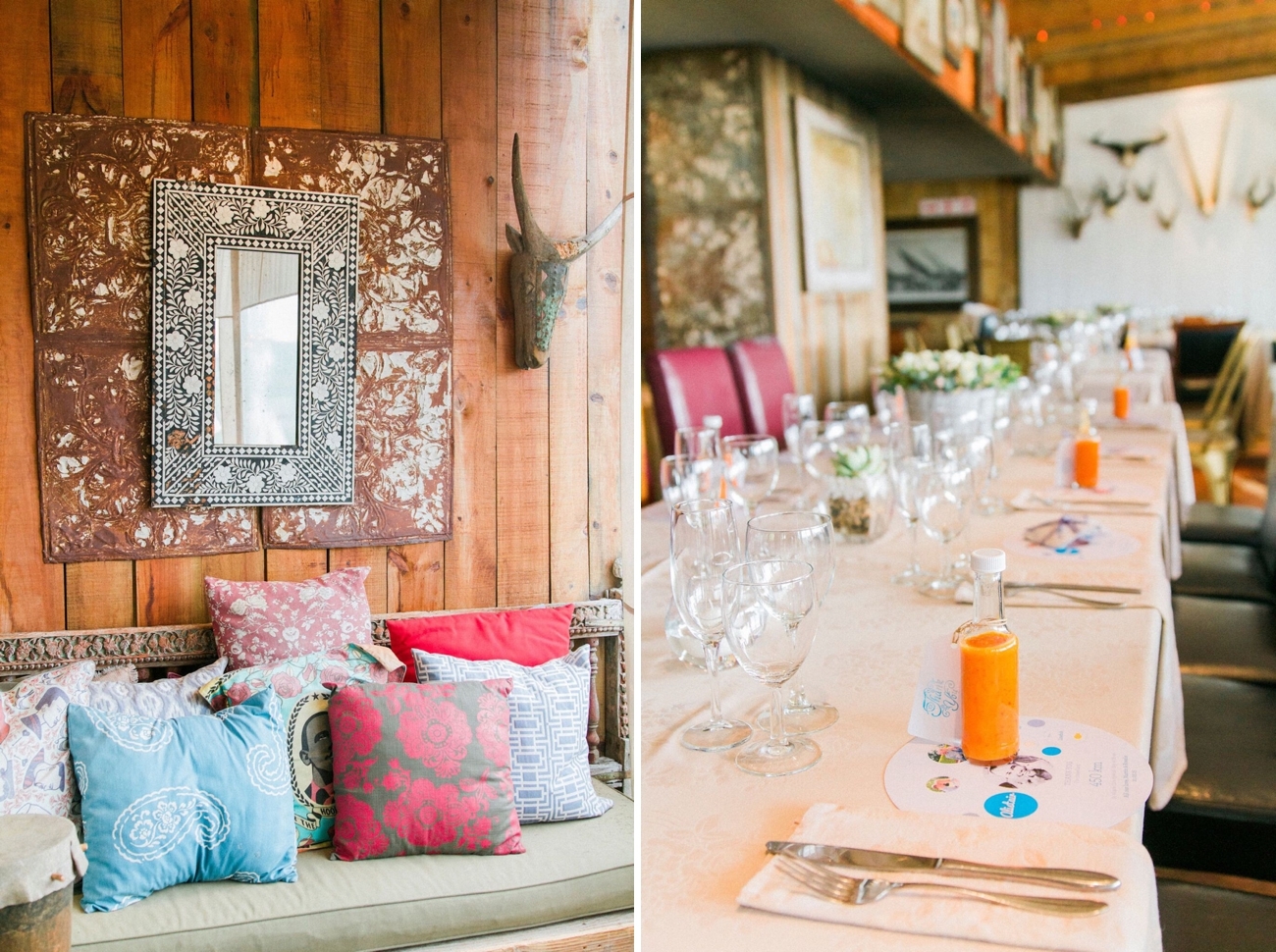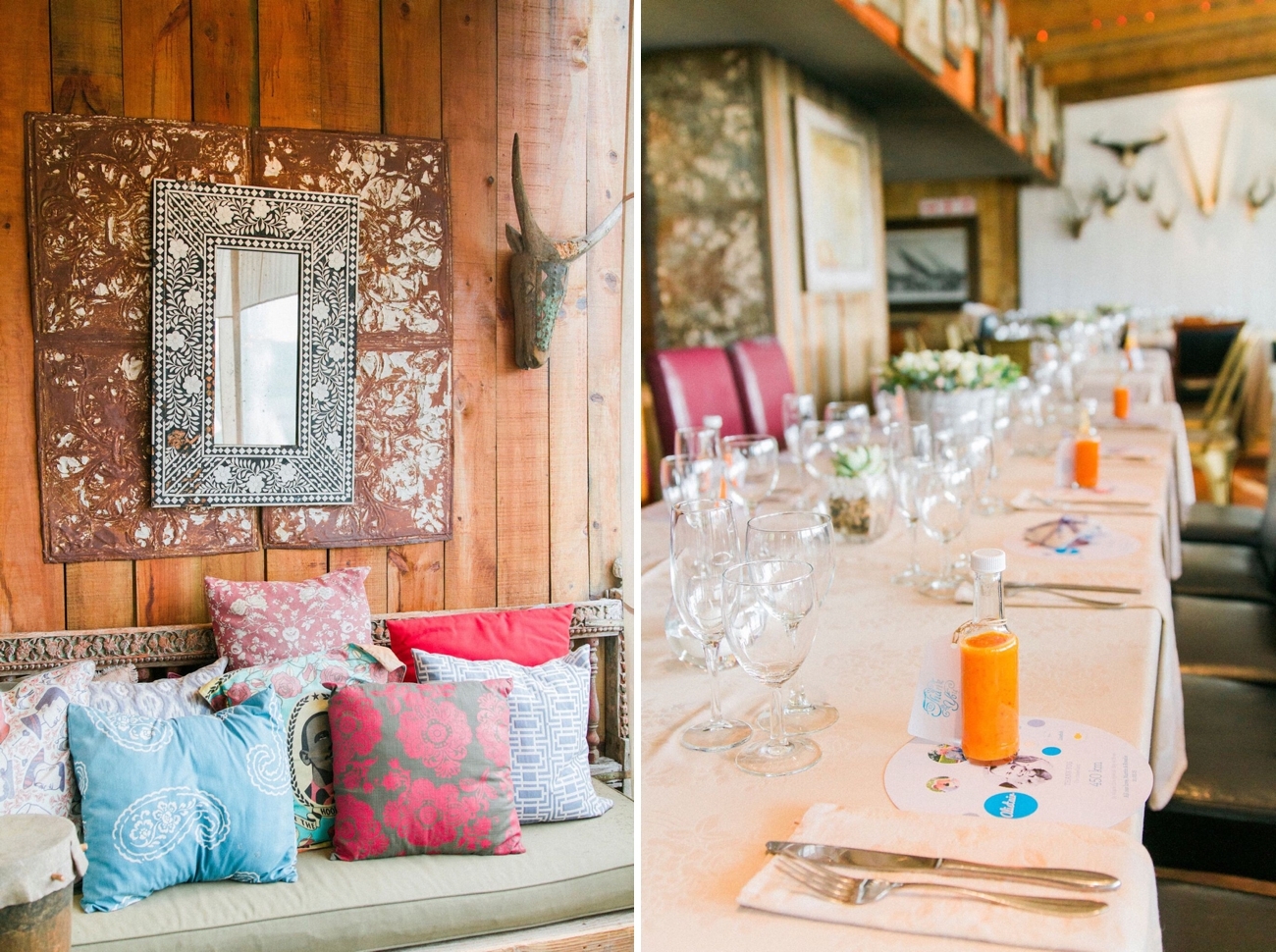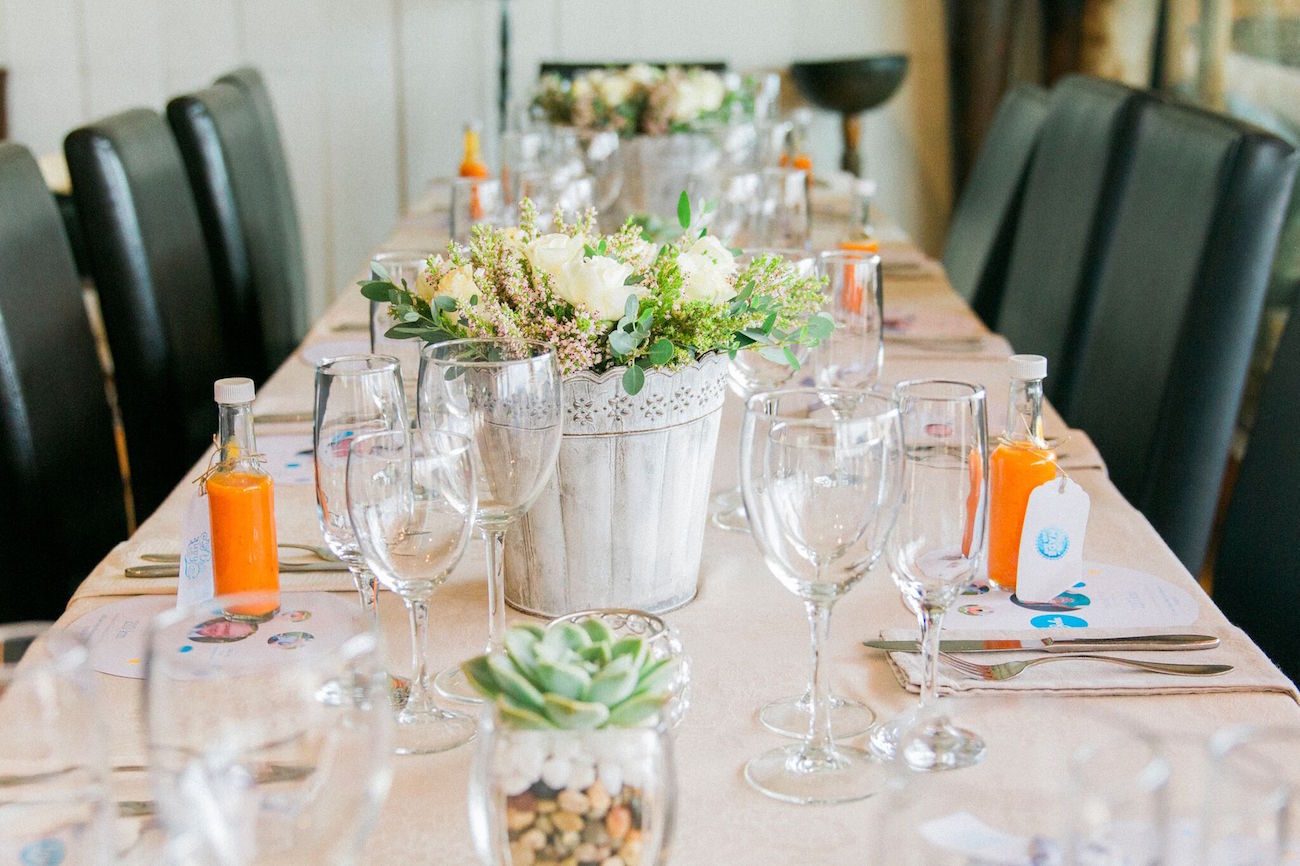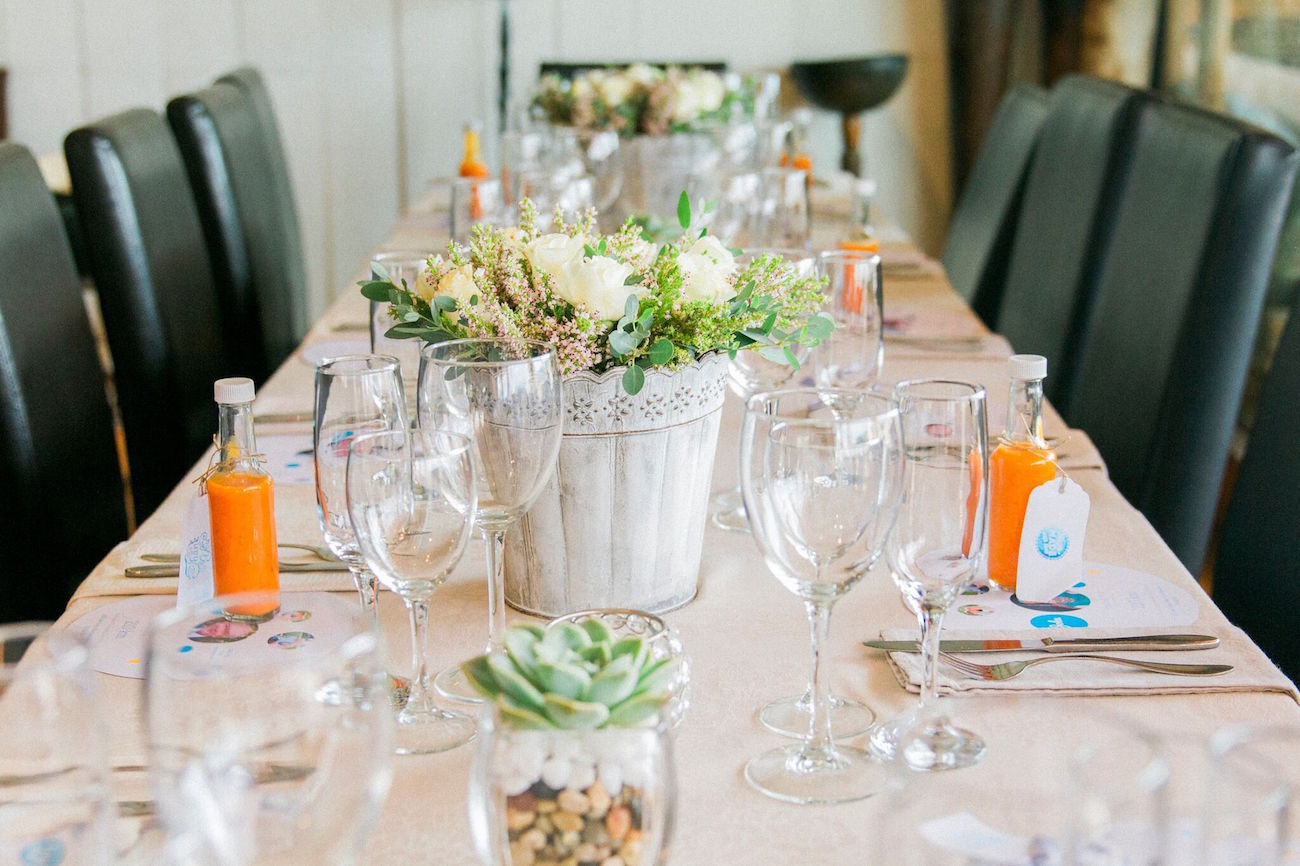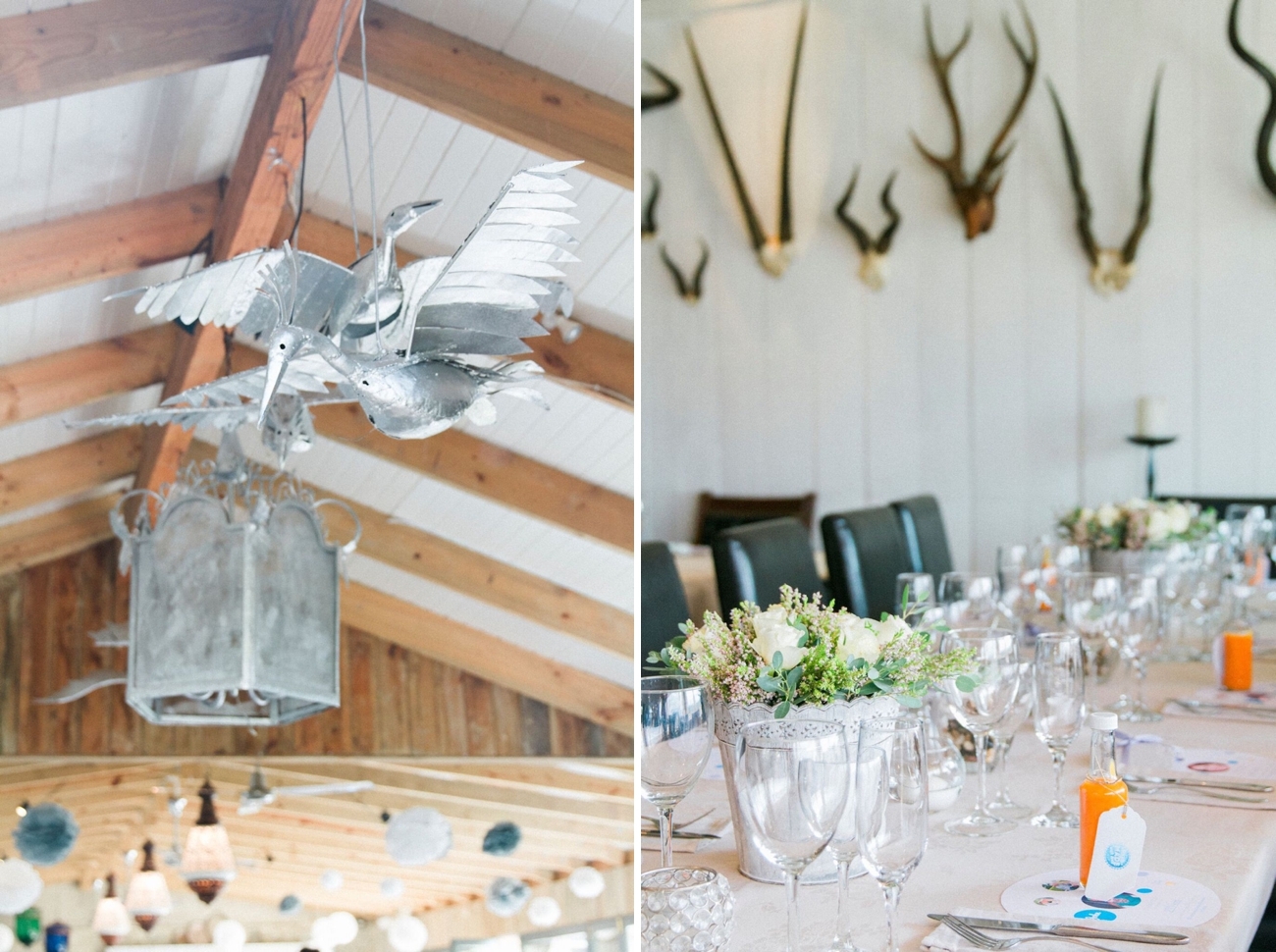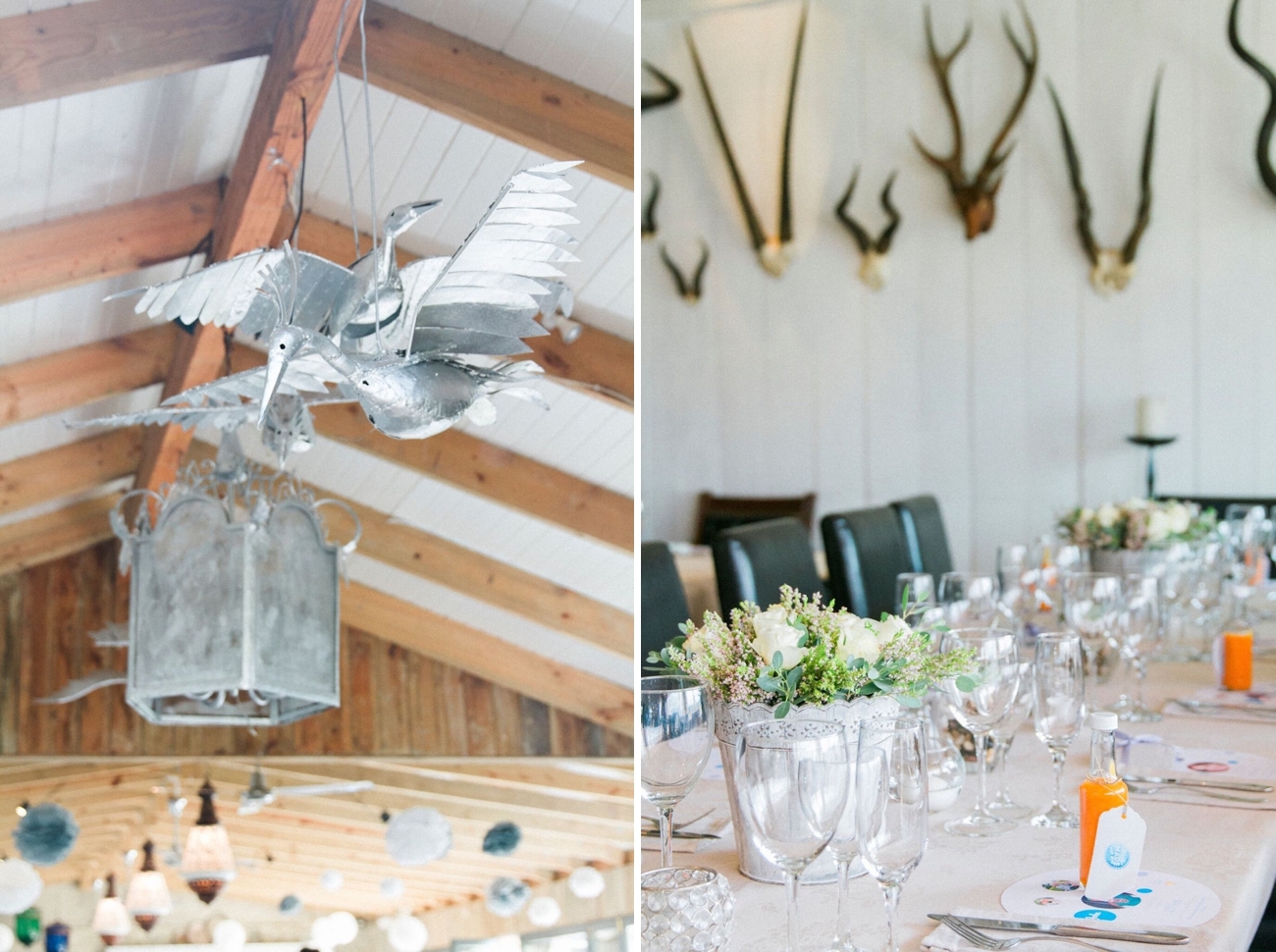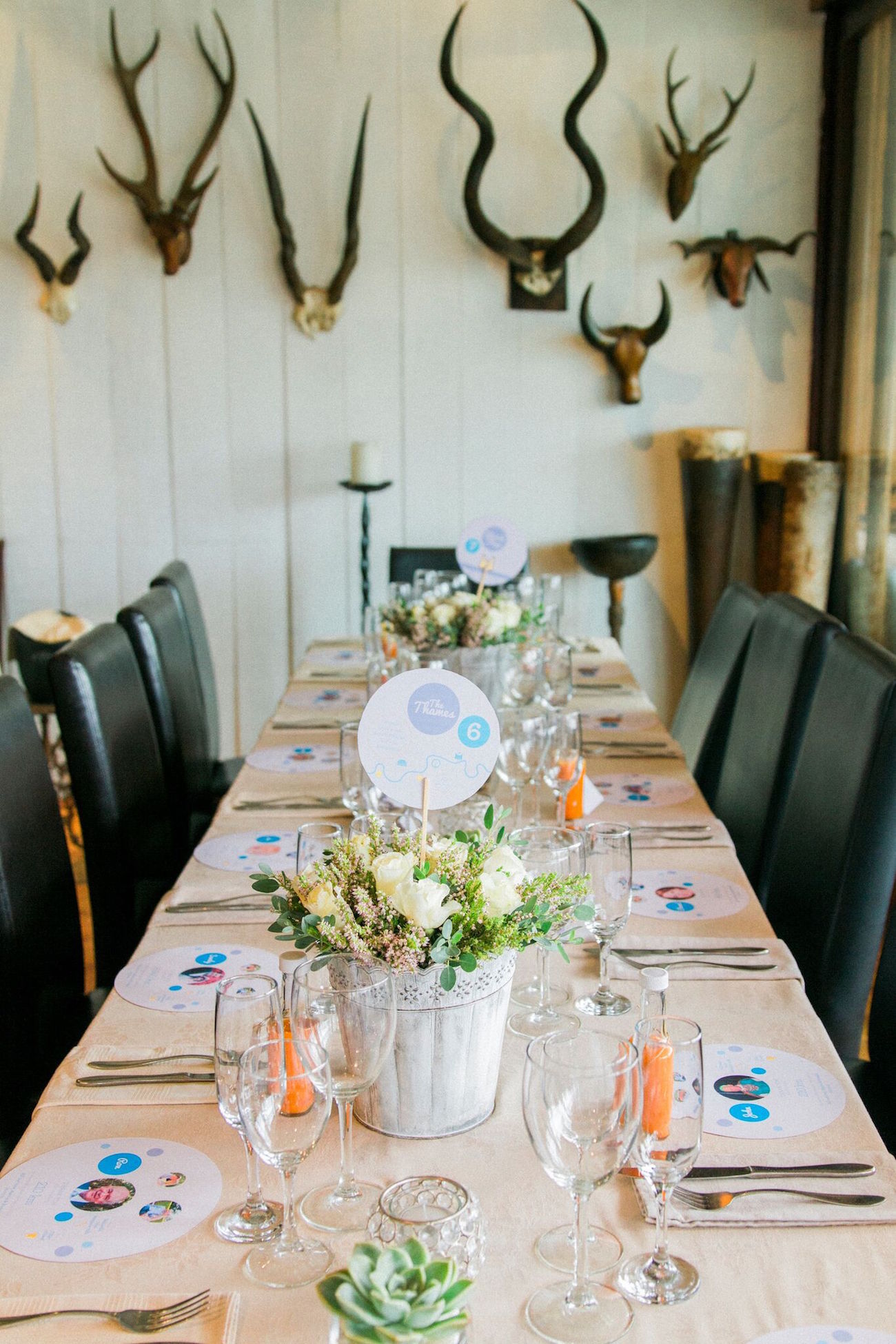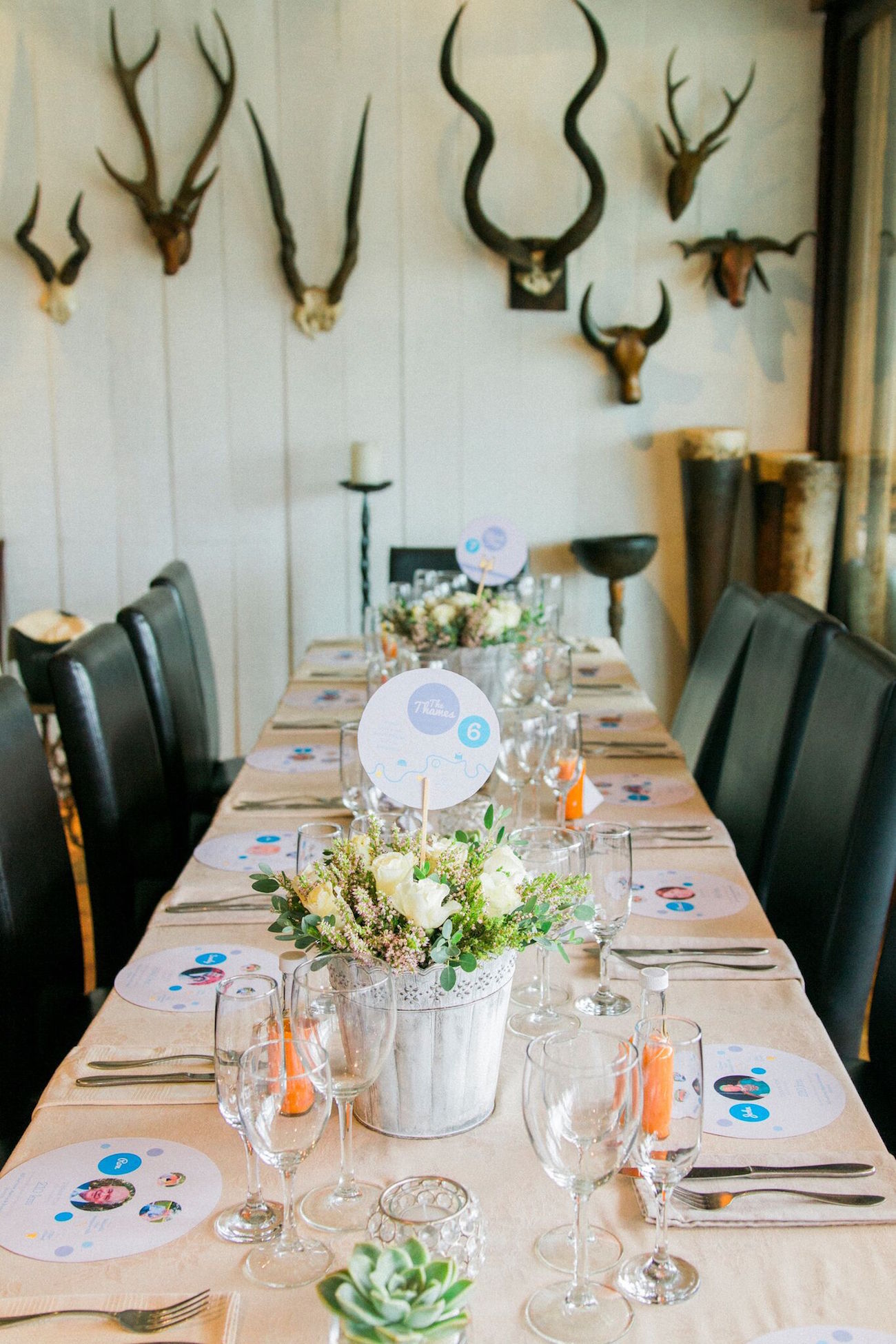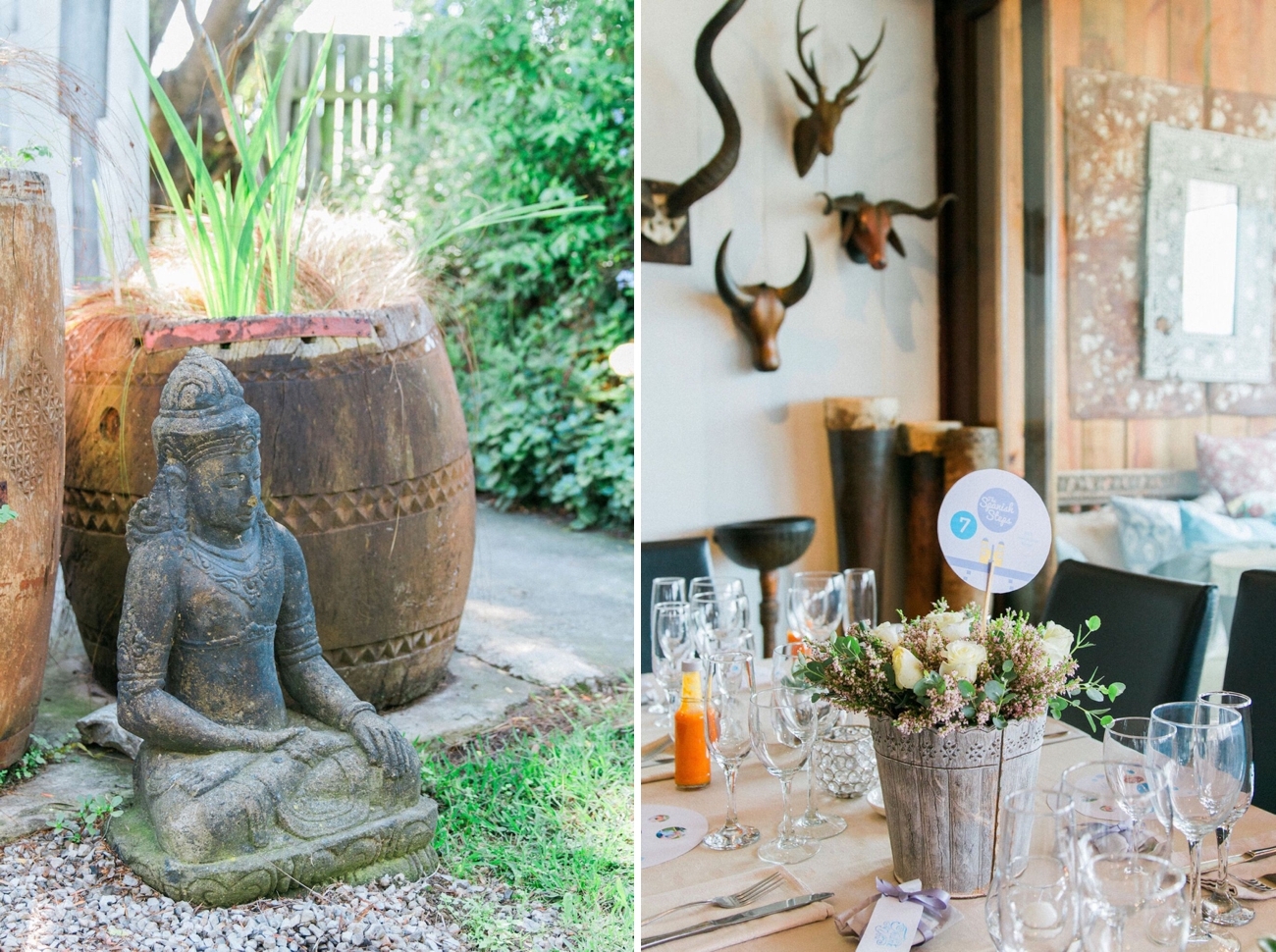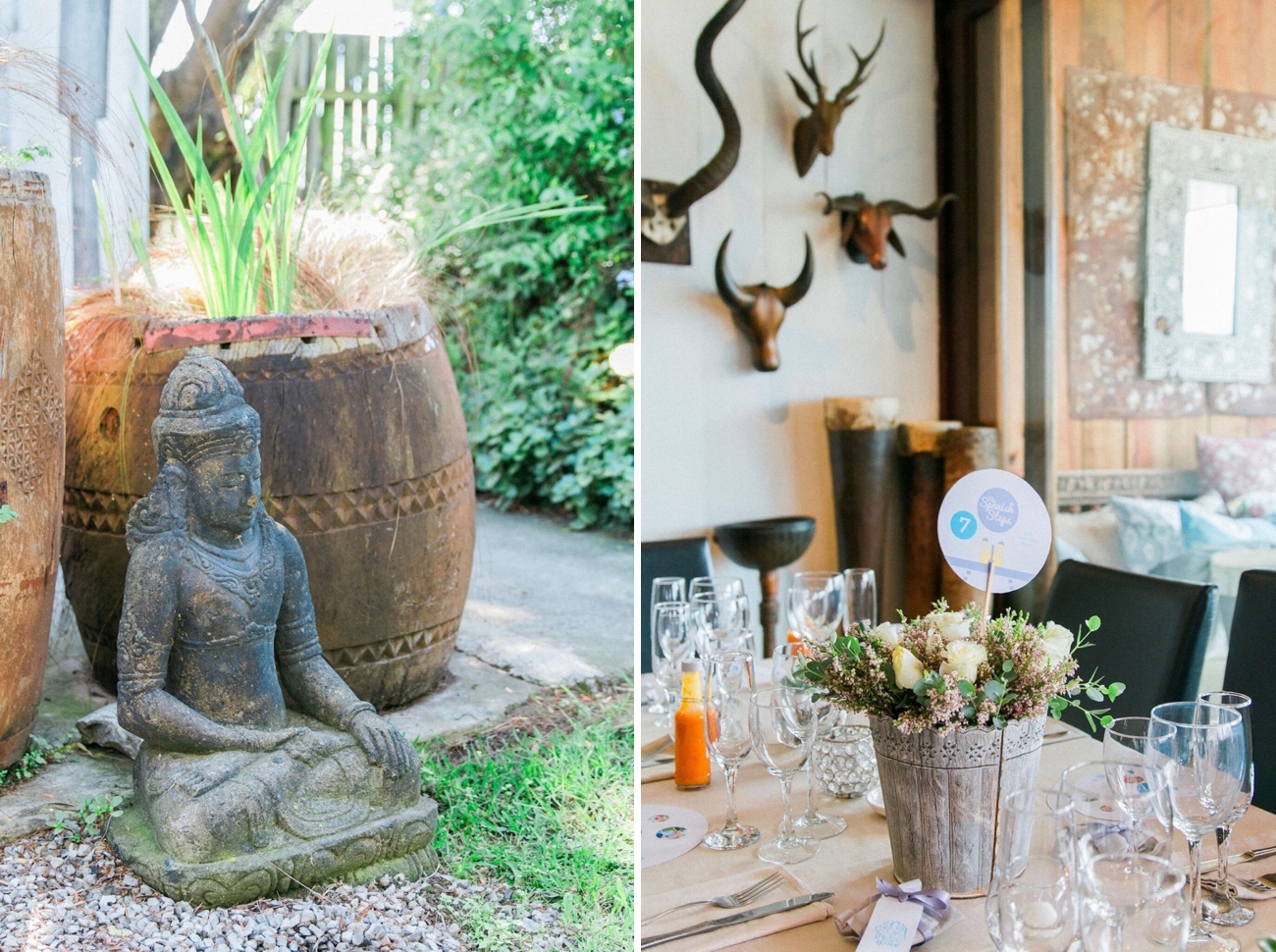 The Flowers
My auntie is really talented with flowers and she did a magnificent job of putting together the flowers for the ceremony, the bouquets and table arrangements. All of the flowers were sourced locally in the Eastern Cape and Karoo, with the desert roses and King Protea given as a gift from one of the farmers in the area.
Memorable Moment
My most memorable moment was seeing Martin waiting for me at the end of the aisle looking really happy and handsome in his suit and Scottish sash.
Proudly South African Details
The night before we had an amazing potjie that was organised and catered for by my dad, uncle and aunties. It was a really relaxed way of seeing most of the guests for a pre-wedding get together. My bouquet had a beautiful King Protea at the centre and the bridesmaids' bouquets and the table arrangements were an assortment of local roses, desert roses and fynbos. We chose great South African wine and bubbles and had koeksisters as part of our dessert table.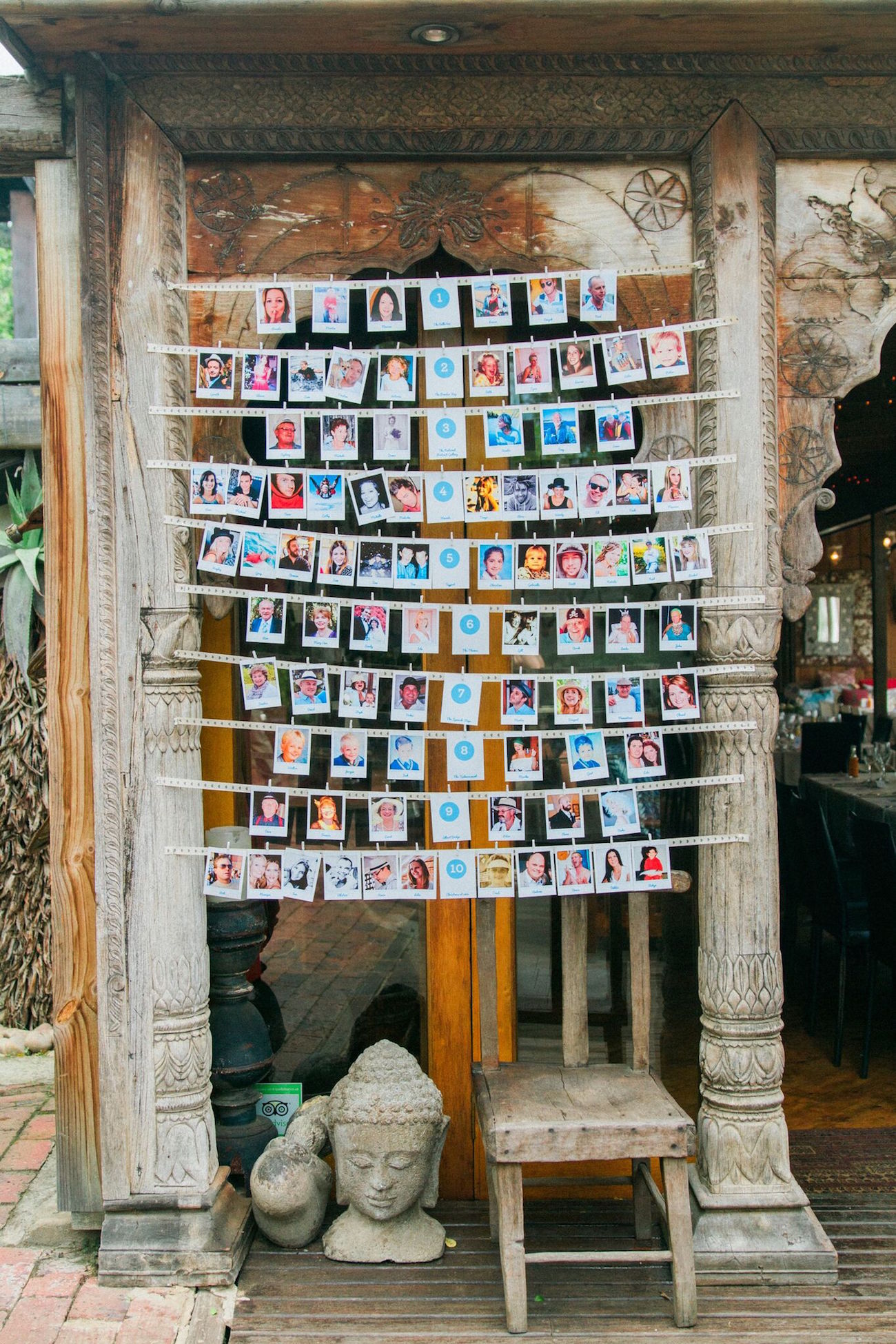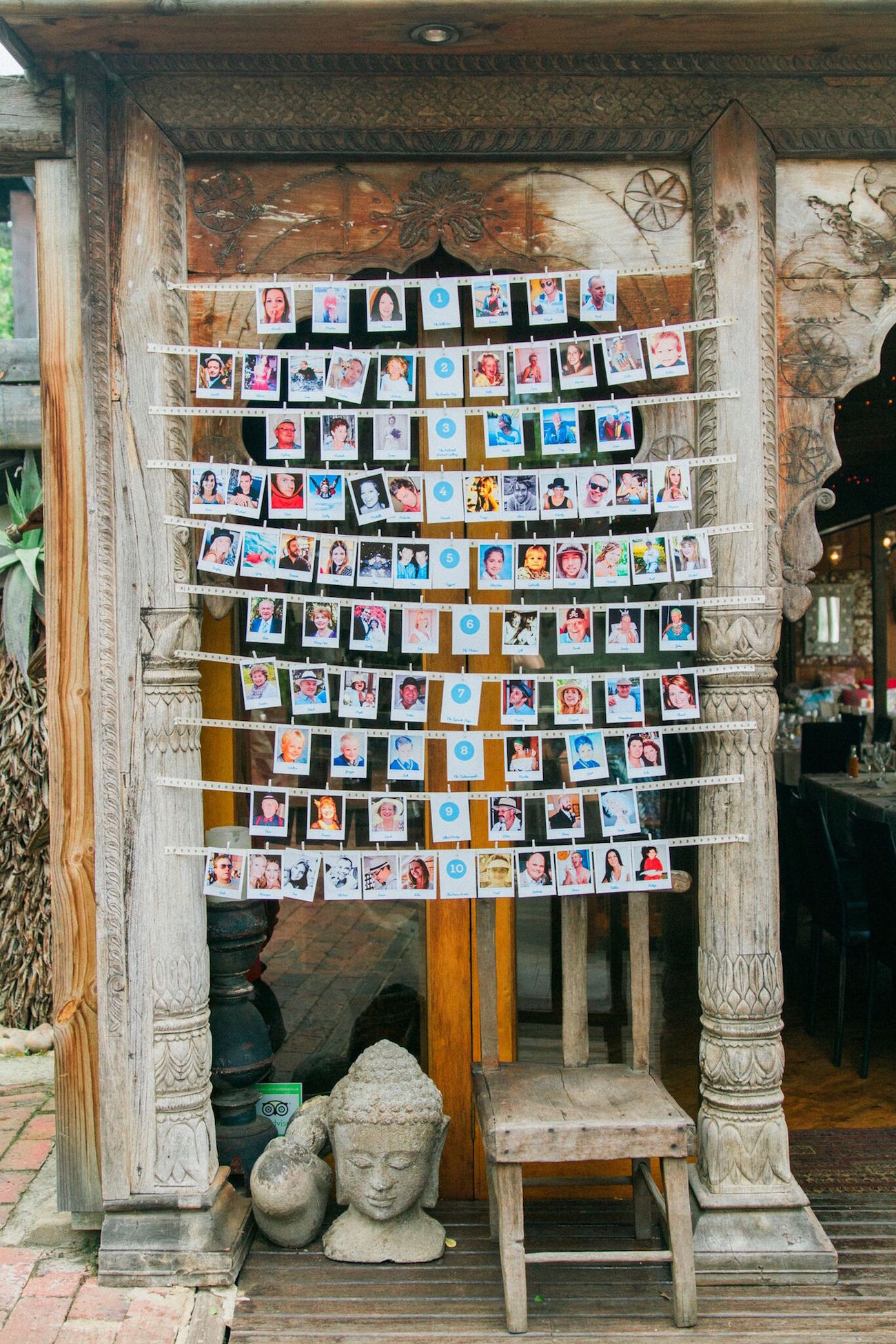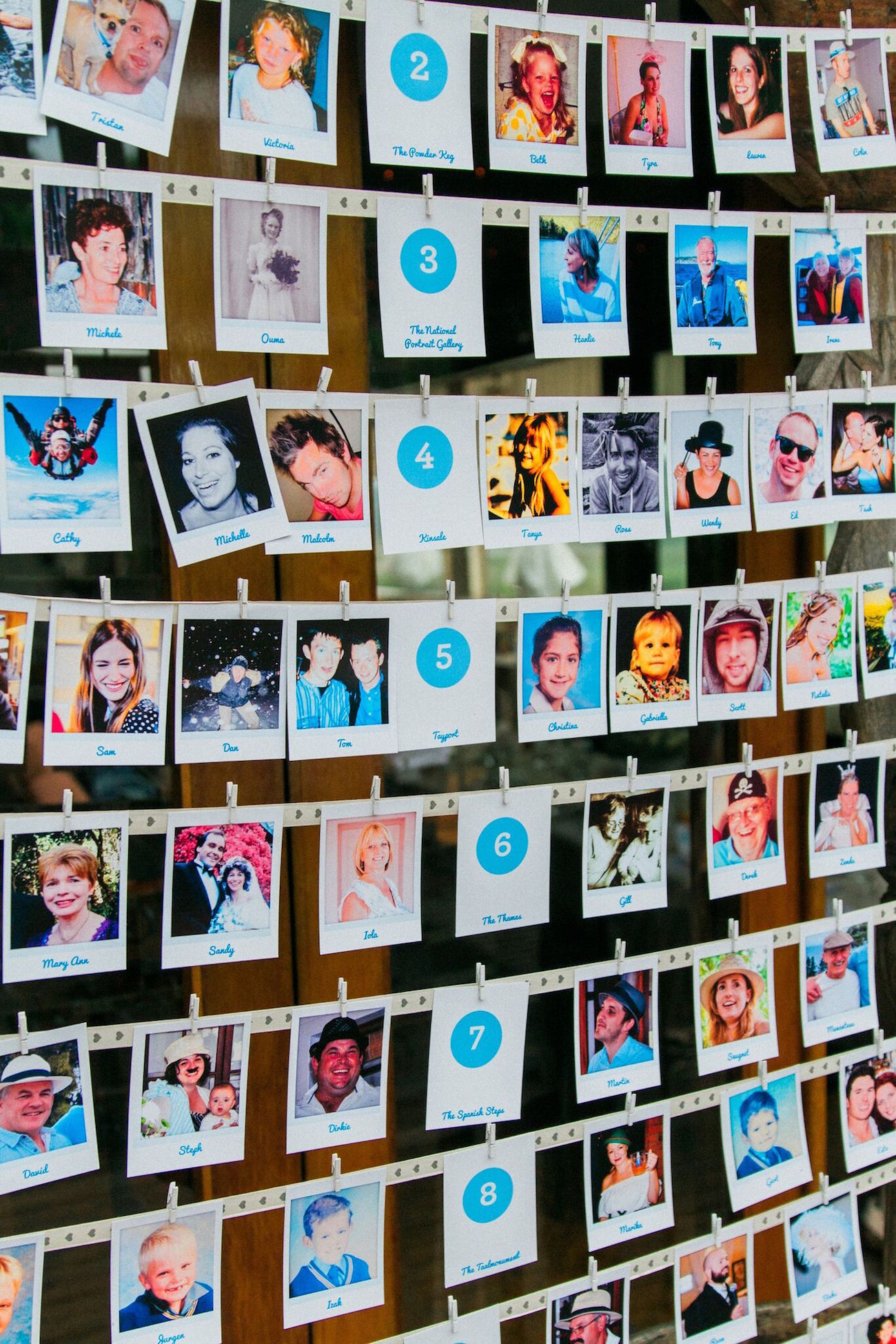 Best Decision
As I was organising everything remotely from London, my family and friends played a big part in helping me with various elements. A lot of the day would not have been possible without them, with a special thanks to my Dad.
Advice for Future Brides & Grooms
It is very important that your bridesmaids, family and the rest of your wedding party are supportive of your decisions and are available as a sounding board throughout the planning process. Make sure that you always communicate clearly with everyone involved to ensure your ideas are executed correctly. Most of all, have FUN and don't let the stress cause arguments between you and your husband to be.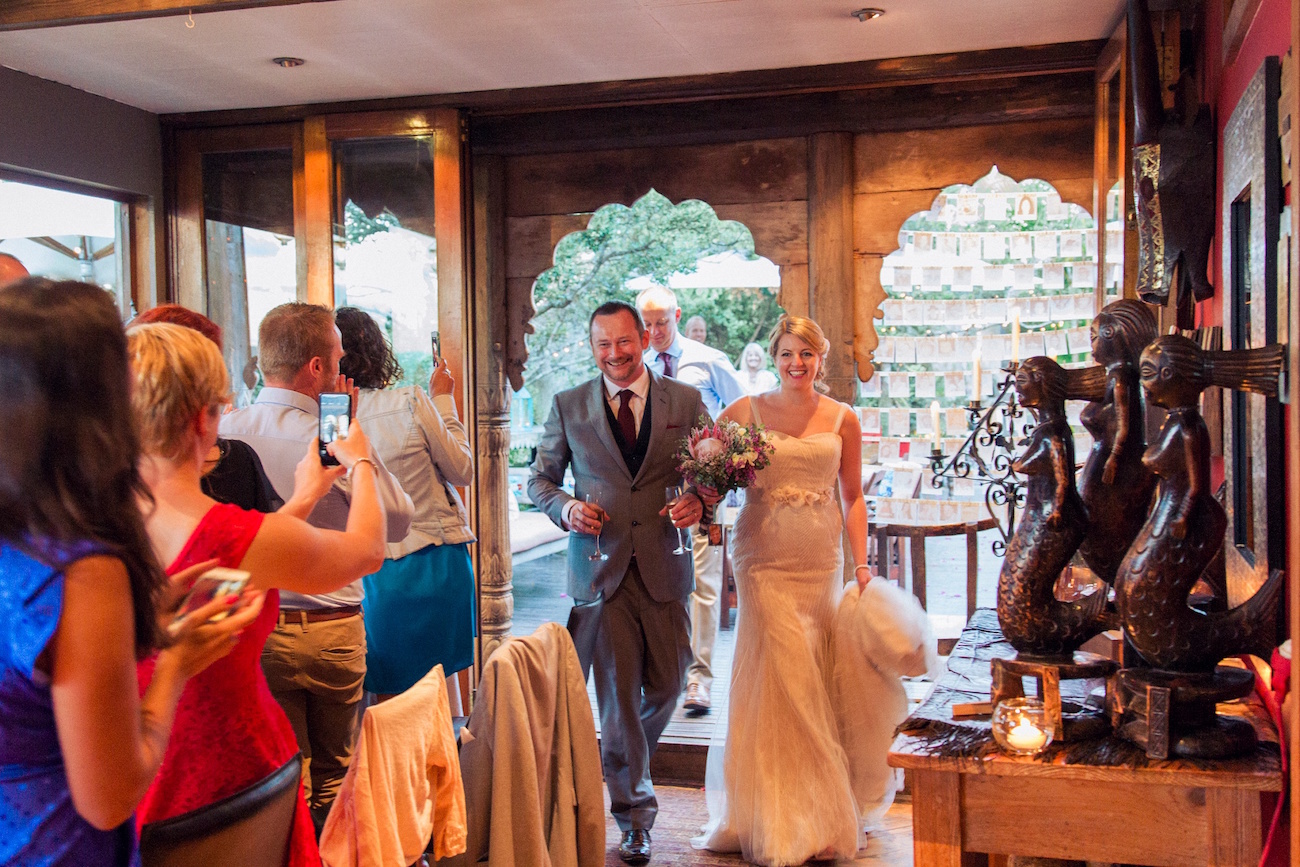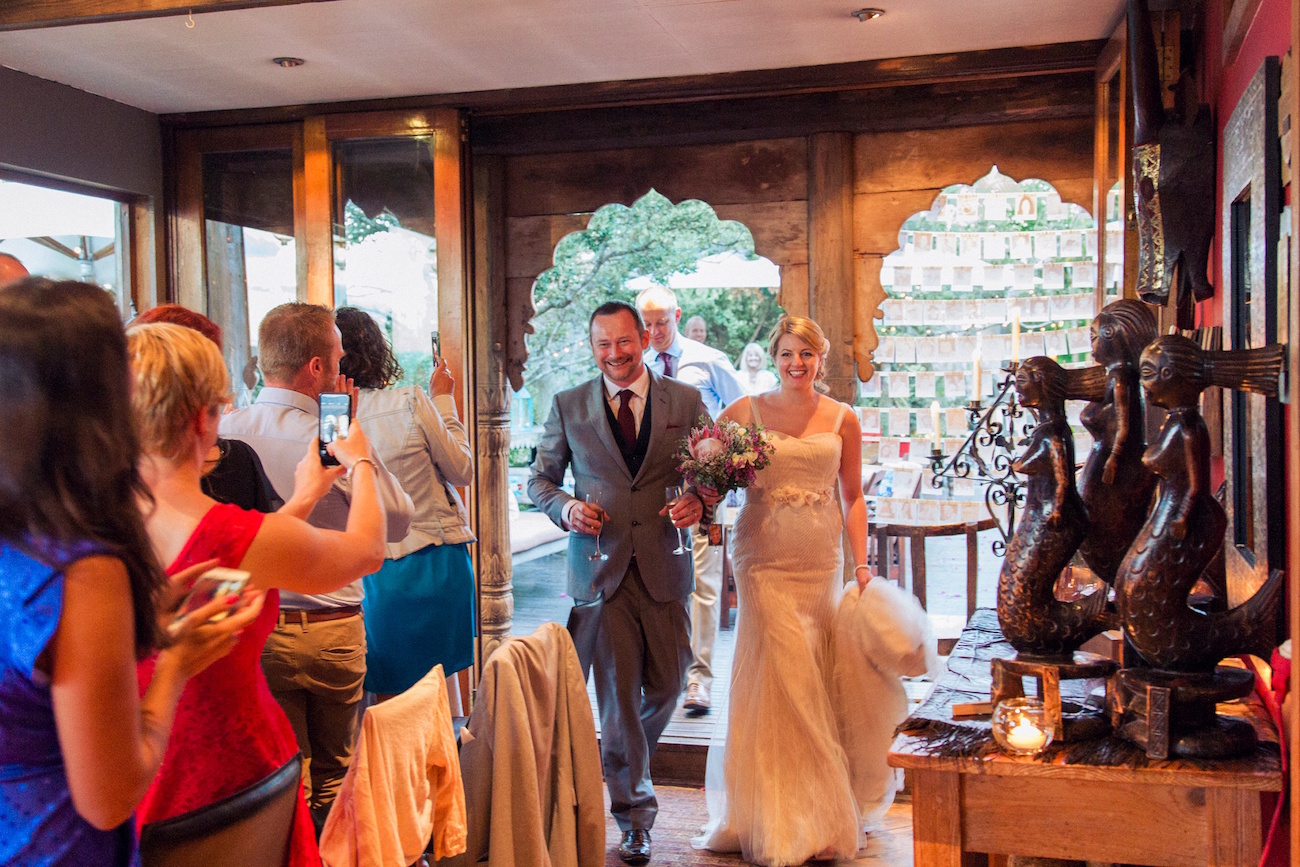 You can see more from this wedding on Maxeen Kim's blog.
SERVICE PROVIDERS
Venue & catering: Emily Moon | Photography: Maxeen Kim | Video: Stuart Brink | Bride's dress: Zac Posen from David's Bridal | Hair: Heidi at Greenhouse Hair Plettenberg Bay | Makeup: Karen Chan | Bridesmaids' dresses: Blushing Bridal Designs | Groom's attire: Hackett of London | Groomsmen's attire: T.M.Lewin of London | Hiring: Designer Decor Port Elizabeth | DJ: Music Box


Save