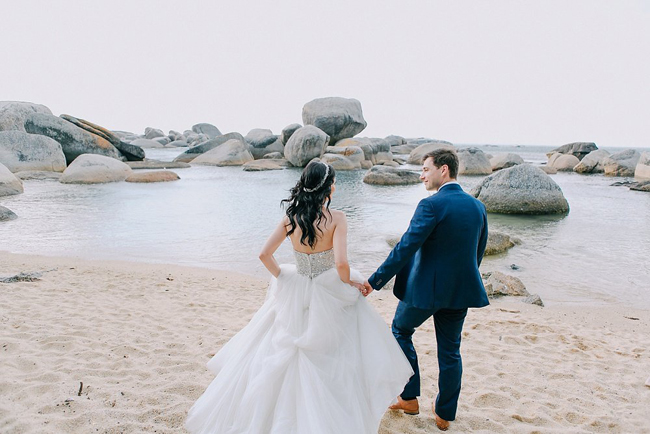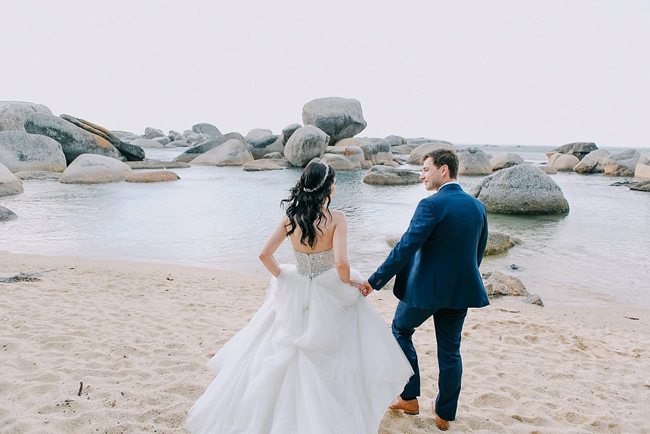 This wedding had me at hello, and by hello, I definitely mean Michelle's shut-the-front-door-drop-everything beautiful dress. The images of her and her new husband Bertie floating across the sands of a private beach in that Maggie Sottero gown are the stuff that wedding dreams are made of. And then I got to see the rest of this seriously gorgeous wedding, from the ceremony with a view, to the gently rustic decor to the glittery proteas. GLITTERY PROTEAS, you guys. It's glamorous and elegant, but so soft and romantic too, and Celeste from Aglow Photography has captured every moment to perfection with her exquisite imagery. LOVE.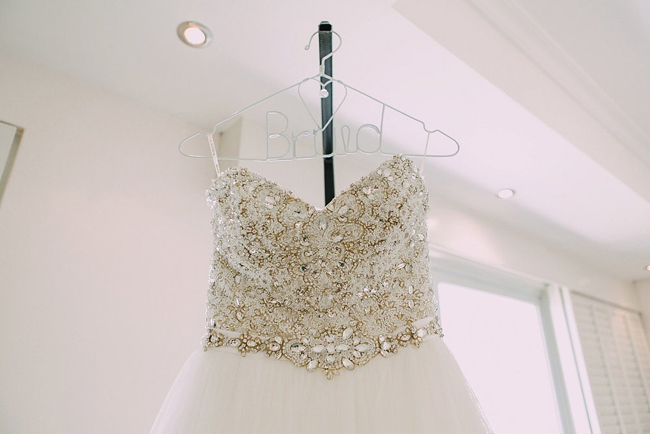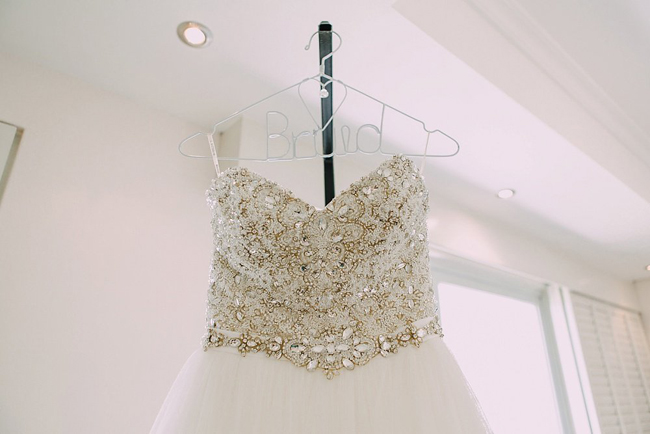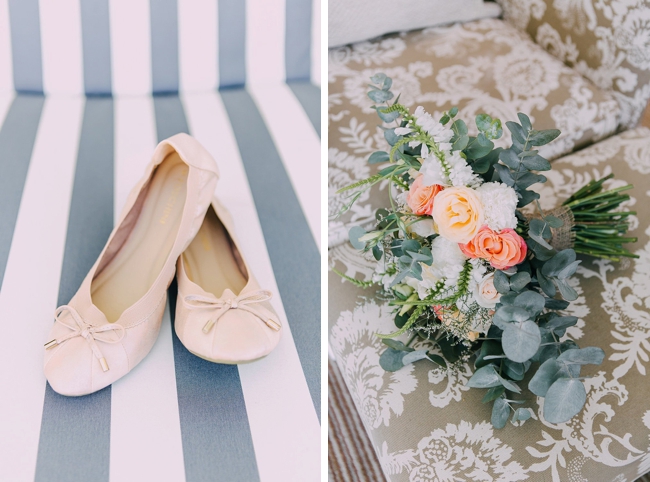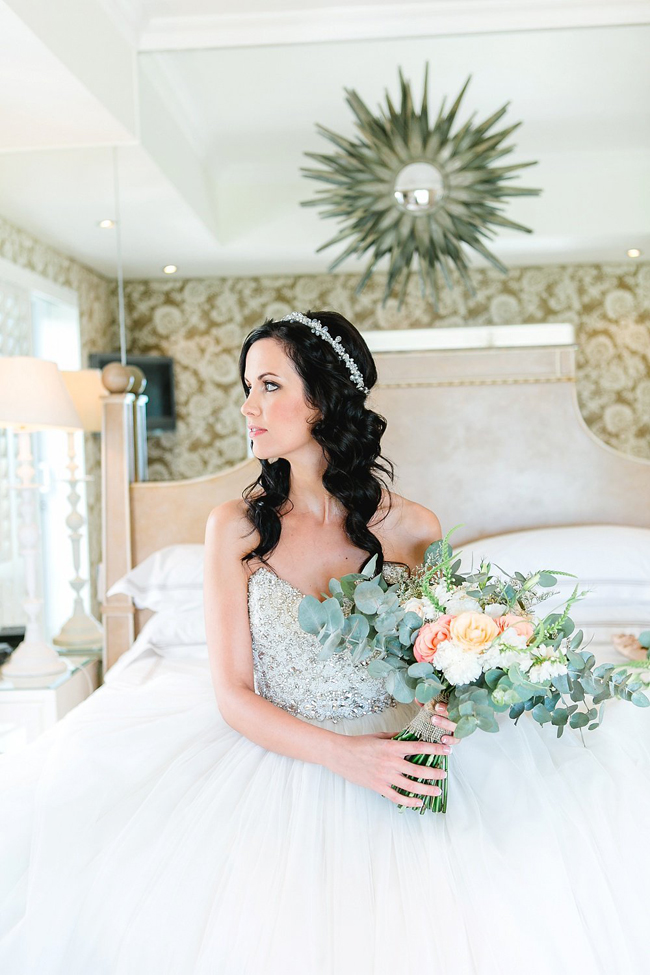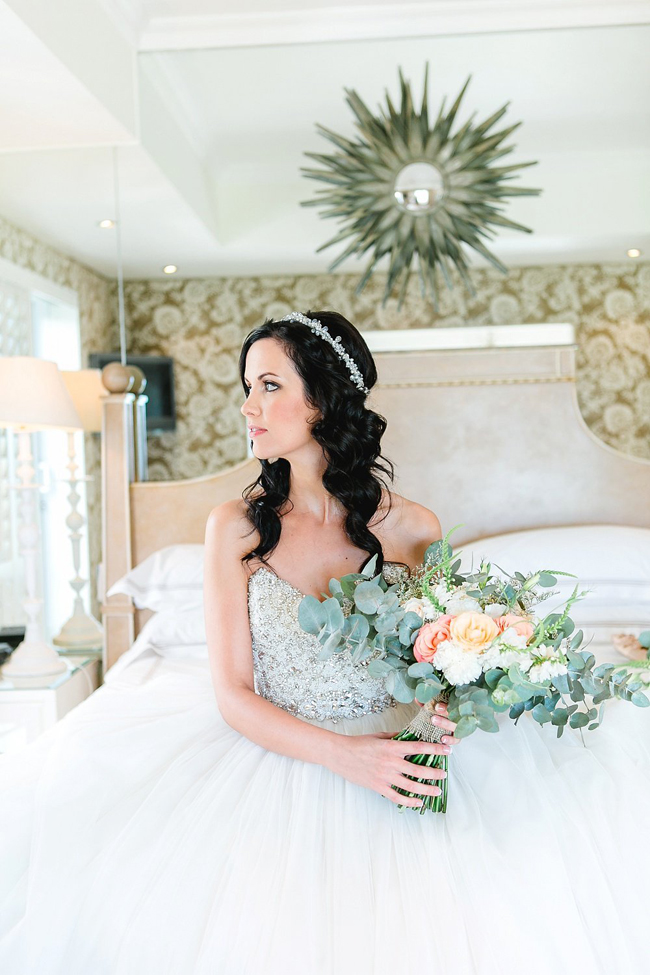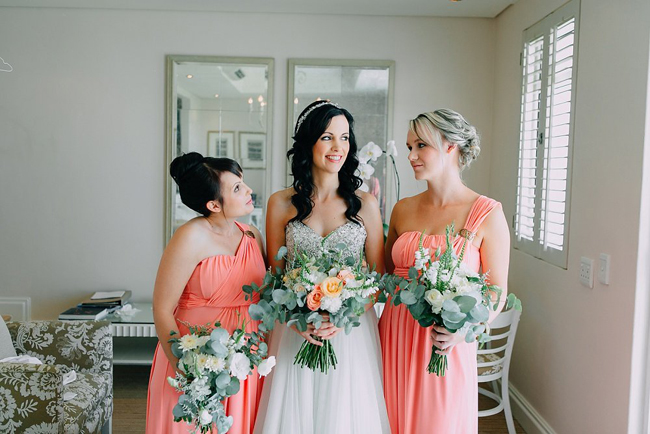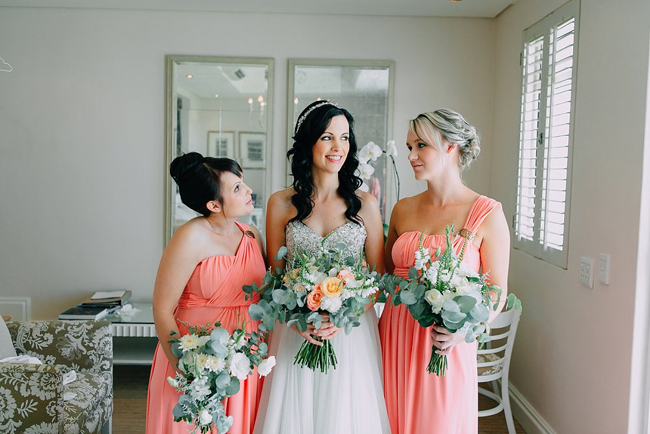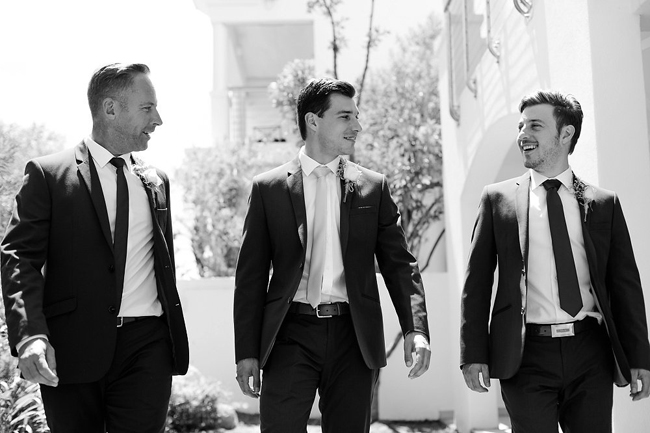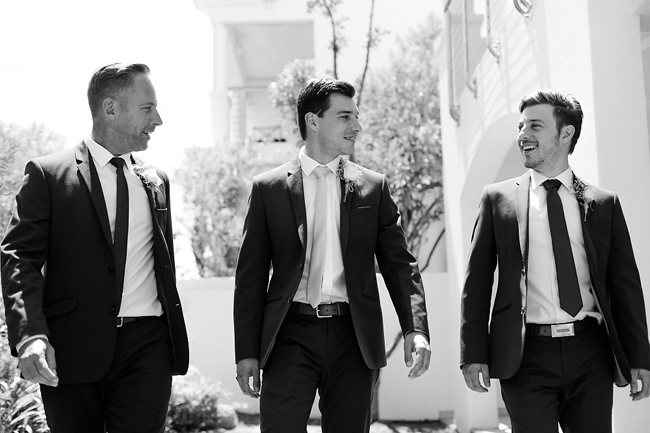 Love Story
It all started in our church. Bertie attended our church for a few years before I came along. When I started attending we both immediately noticed each other. Almost a full year of stolen glances on Sunday evenings commenced! My friends and I would notice Bertie looking at me, but he never made a "move" so to speak. One night when I wasn't at church he started talking to a friend of mine. She decided to introduce us and invite him to a braai of ours. From then, we became very good friends. We did everything together and talked for hours every day. Two months later, Bertie formally asked me to be his girlfriend on a beautiful summer's night. He surprised me with a picnic inside a room lit with candles. He then opened sliding doors that led out to steps where we sat overlooking beautiful flowers he had planted for me in his garden that day. He asked me to be his girlfriend and it took a split second for me to say yes.
The Proposal
We have a very special bench in Sea Point overlooking the ocean. While we were still friends it was the first place I ever rested my head on his shoulder… it was a very special moment! One night he asked me to dress up because he was taking me out for a fancy dinner. On the way he said that we should stop at our bench first as we were a little early for our reservation. As we sat there, Bertie showed me a big box he had brought along and asked me to open it. Inside were two very thick bound books containing all our Whatsapp conversations from the very day we started talking. There was a third, very thin book, titled 'The Rest of Our Story'. Inside was a long love letter. On the next page I found a ring tied with a ribbon and a message asking me to spend the rest of my life with him. He loosened the ring, went down on one knee, and asked me to marry him! Of course, the answer was an immediate yes to the man of my dreams! But…it didn't end there. We packed up and headed to the restaurant. When we arrived I was surprised by both our families being there, in a room made up for a "full-on" engagement party!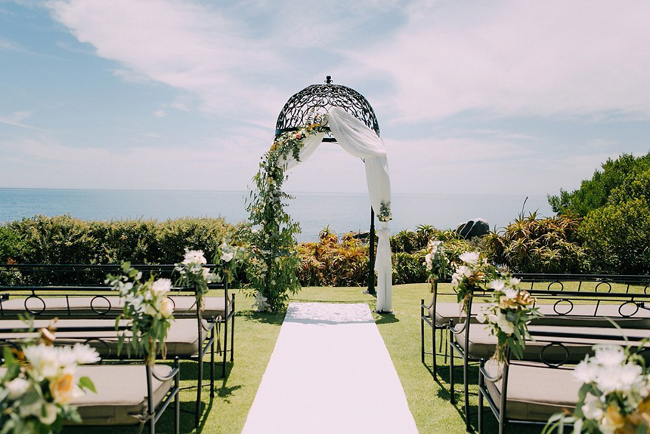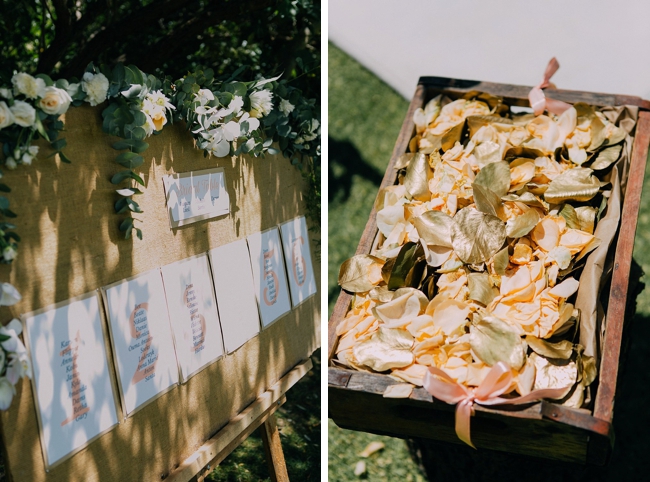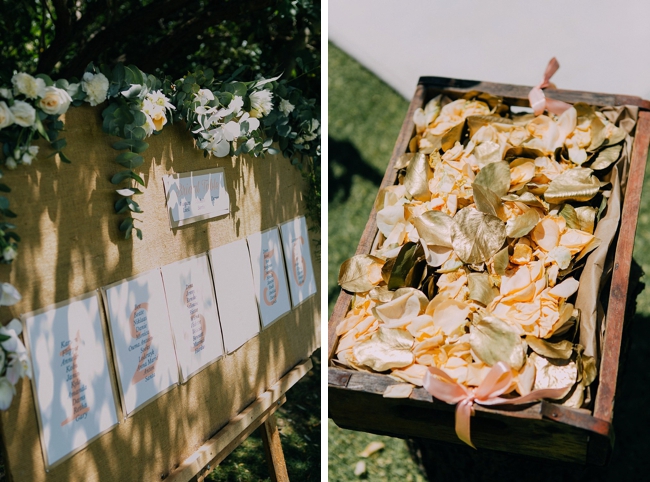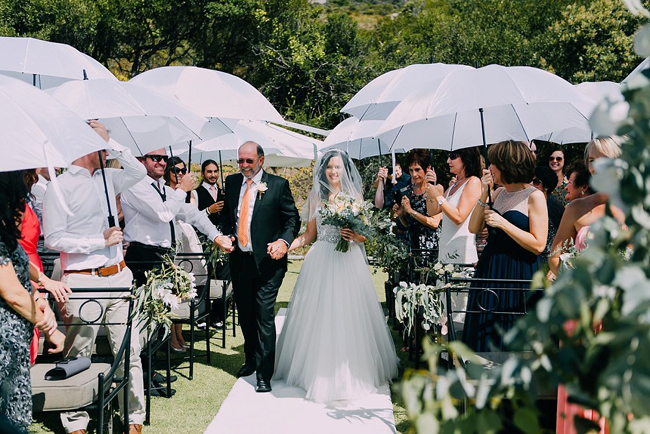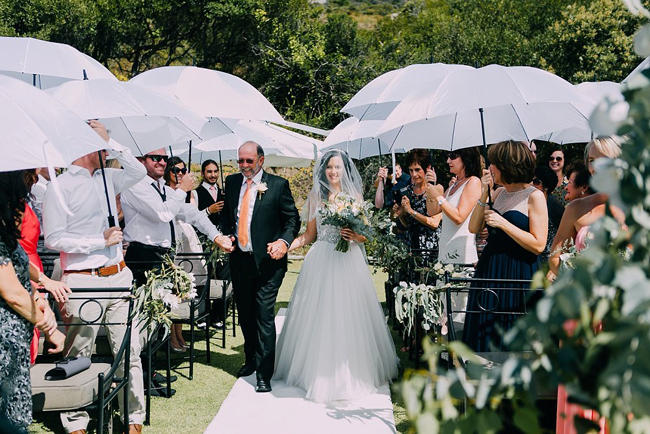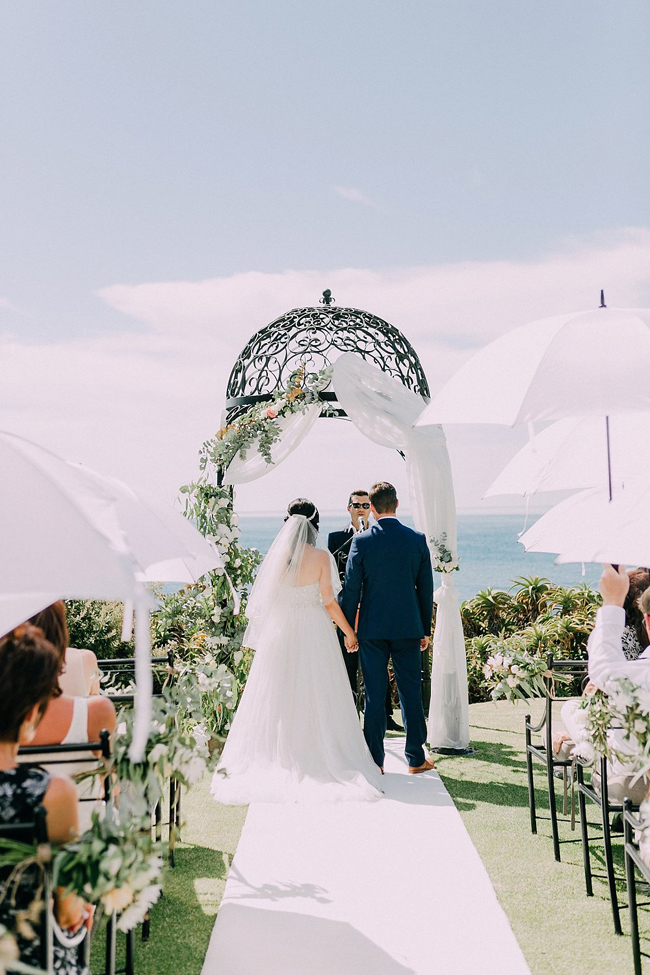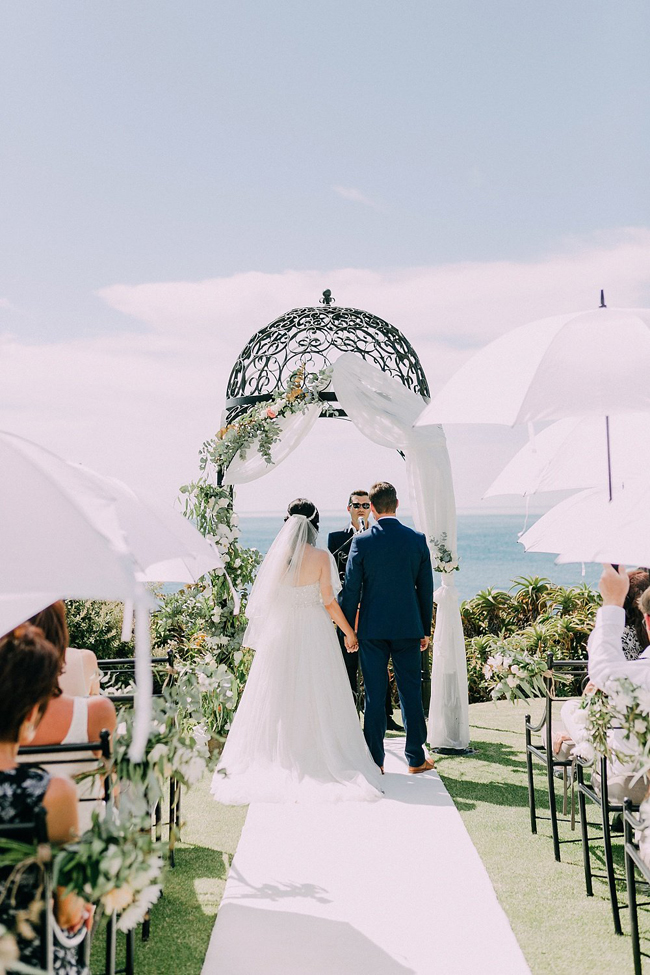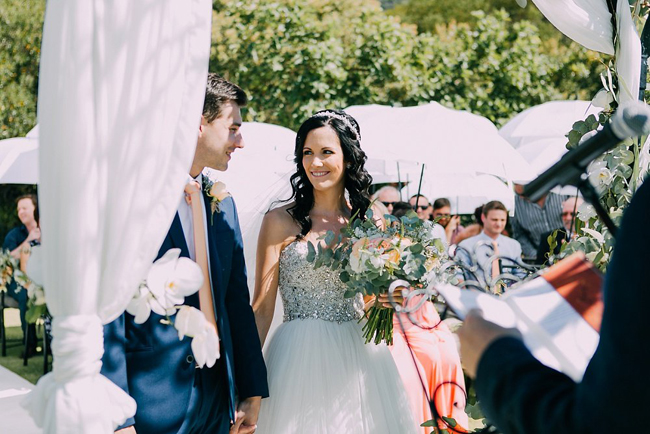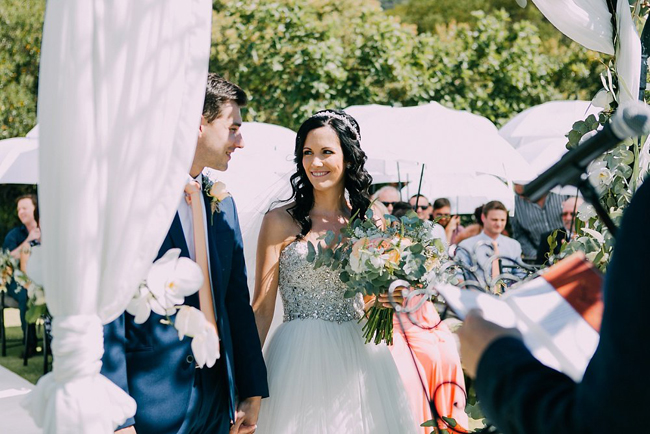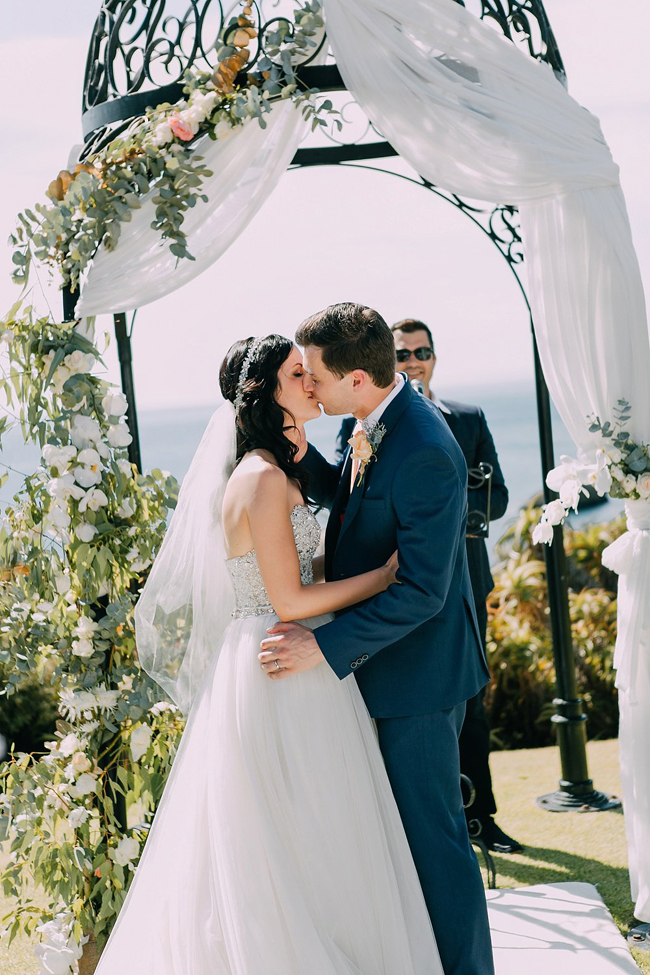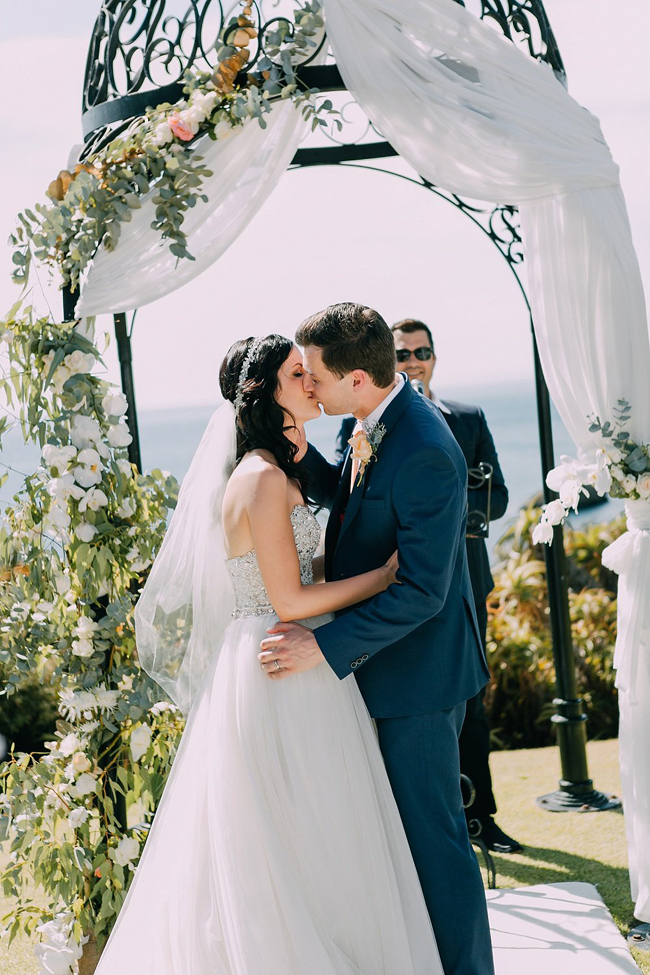 The Venue
We both love the ocean and have always wanted to have an outside wedding overlooking it! We had no idea 12 Apostles had an outside area, but decided to visit the hotel and have a look at the wedding facilities. It was the first wedding venue we visited. We were shown around by the friendliest and most professional staff, despite not having an appointment. When we saw the Fynbos Wedding Garden overlooking the ocean we knew instantly, this was the place where we would become husband and wife! We also wanted an intimate, smaller wedding, so when we were shown the beautiful reception area seating a maximum of 70 guests (also with a spectacular ocean view), it was a double confirmation!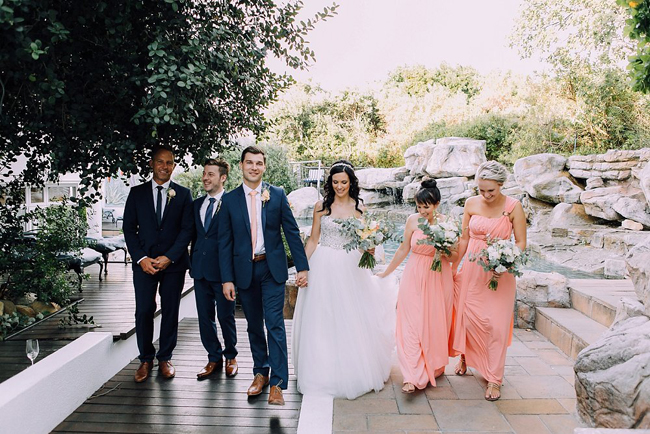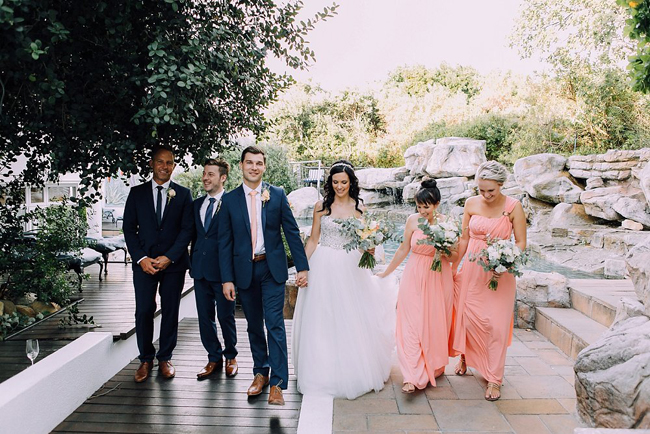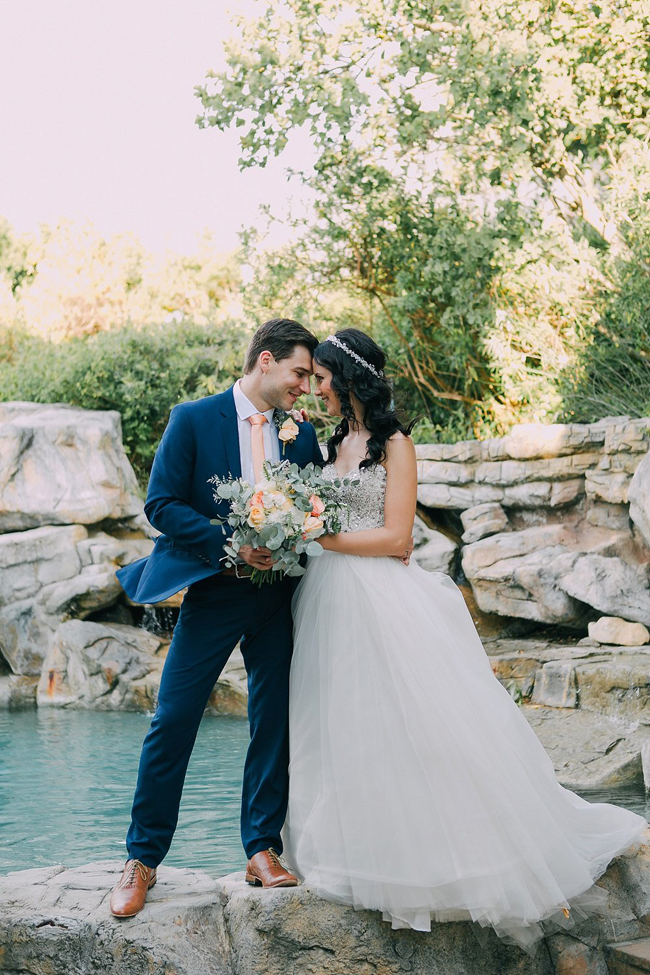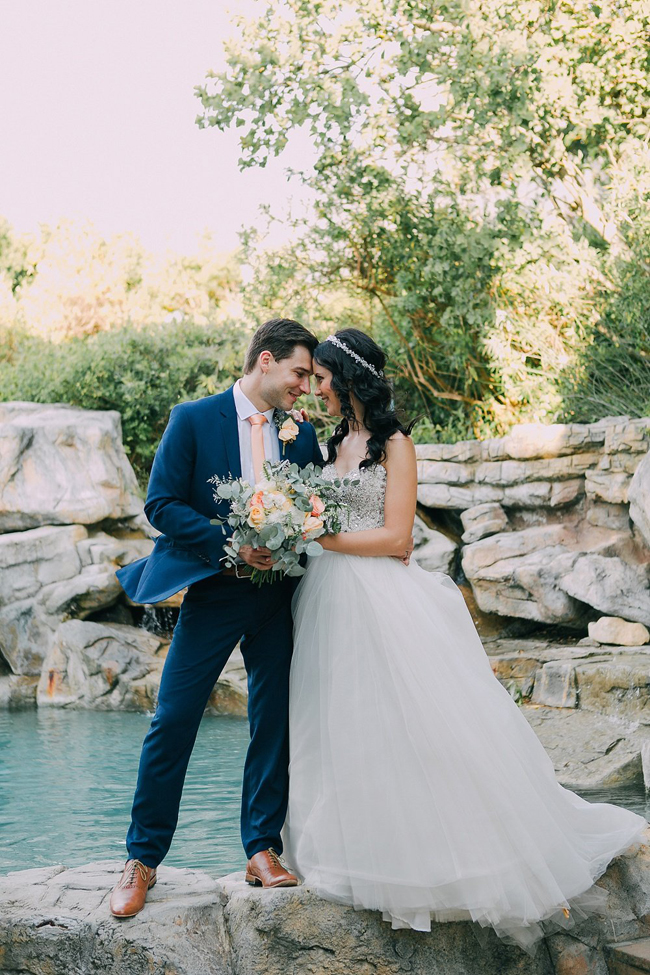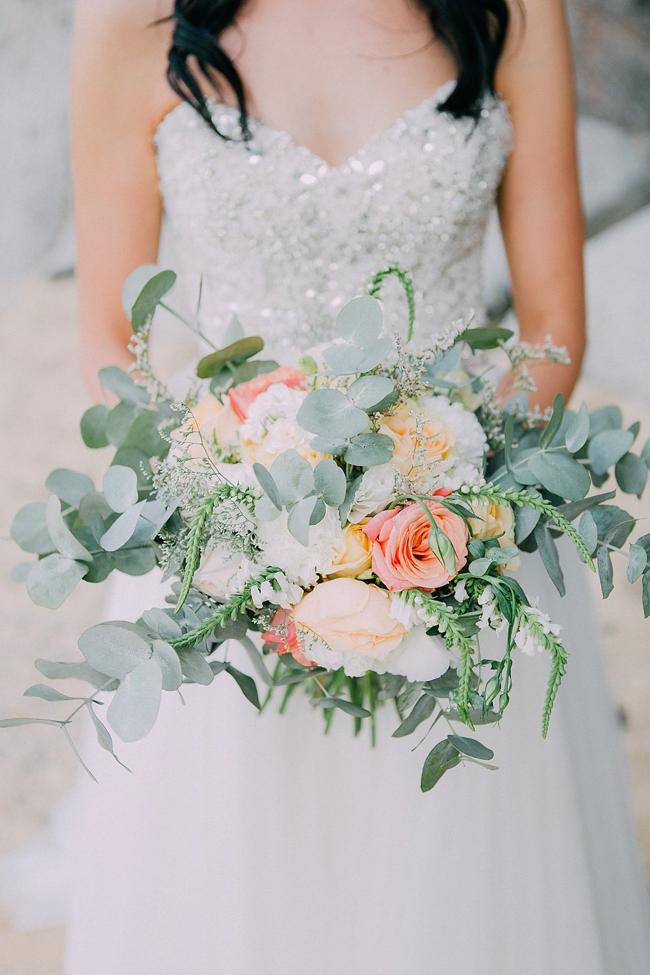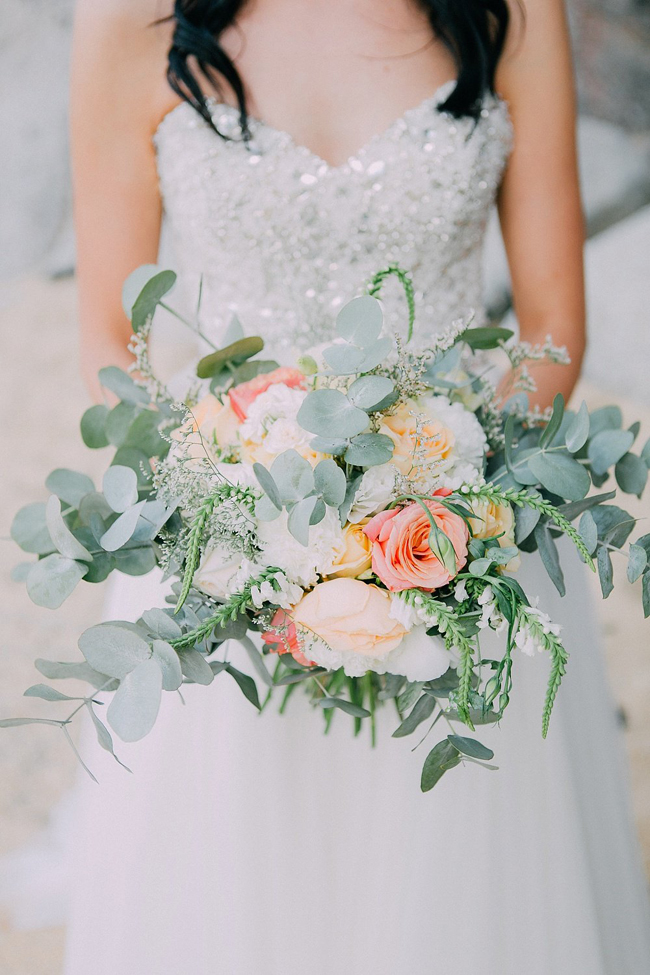 Wedding Style
We both love the outdoors and nature, so we wanted a very natural look and feel with lots of greenery. I would say the theme was natural and romantic with a small touch of glam (to fit in with our beautiful, glamorous venue!). The colour scheme was green, peach and gold. Michelle, from Michelle's Occasions, did such a great job of making my decor dream come to life! I had a lot of ideas and many Pinterest pictures, but nothing was a perfect picture of the entire 'look' I wanted. I found elements within a picture that I liked and pointed those out to Michelle. Countless emails, coffee dates, decor warehouse visits, mind changes and venue visits later we knew what the "final look" would be and how to implement it! I can definitely say, that without a stylist, it would have been a much more daunting and difficult task and I would recommend it to every bride! It just takes a lot of the stress off as you have so many things to focus on!
Wedding Details
My favourite part of the decor was the floral runner on the bridal table. It looked so dreamy and romantic and created a difference between the bridal and guests' tables. The gold dusted Proteas were another favourite. We were initially only going to have peach and white roses because Proteas tend to mostly be available in a darker shade of pink and would not fit in with the colour scheme, but they are Bertie's favourite flowers and I decided we just had to have them. Michelle had the idea that if we sprayed them with gold it would make them appear lighter! Solution found! Michelle and her team decorated and painted the vases themselves. Our confetti was small leaves sprayed with gold spray paint.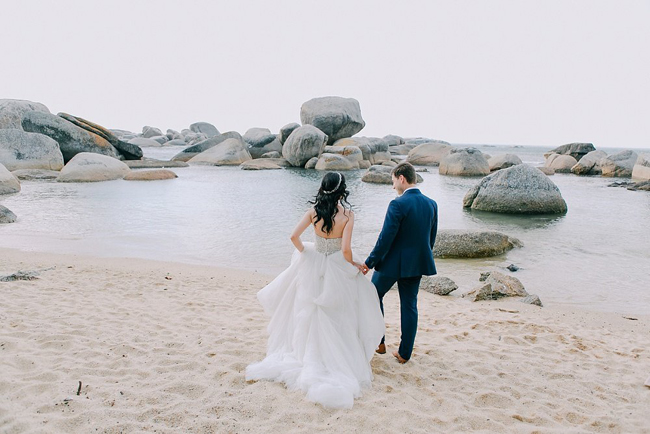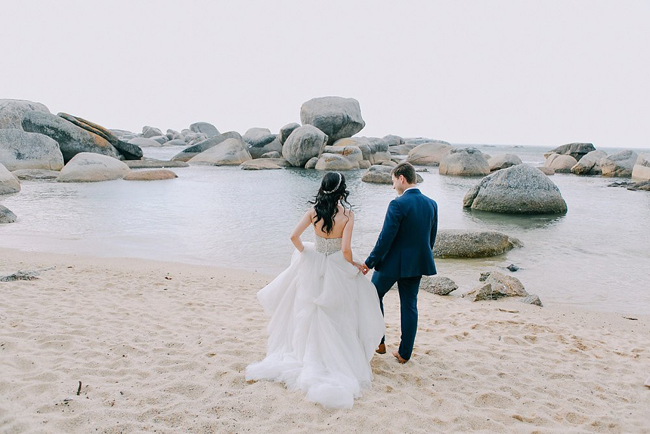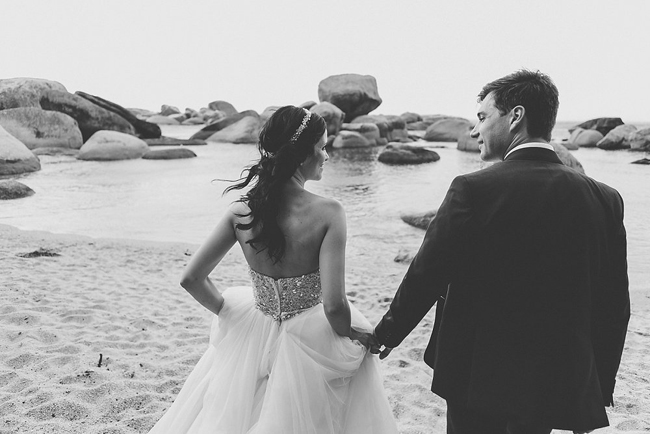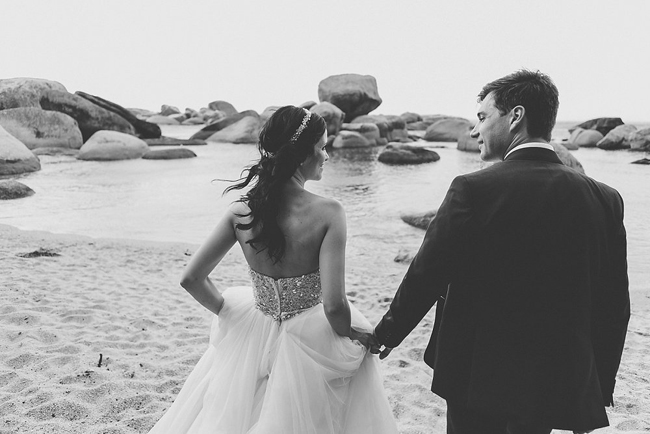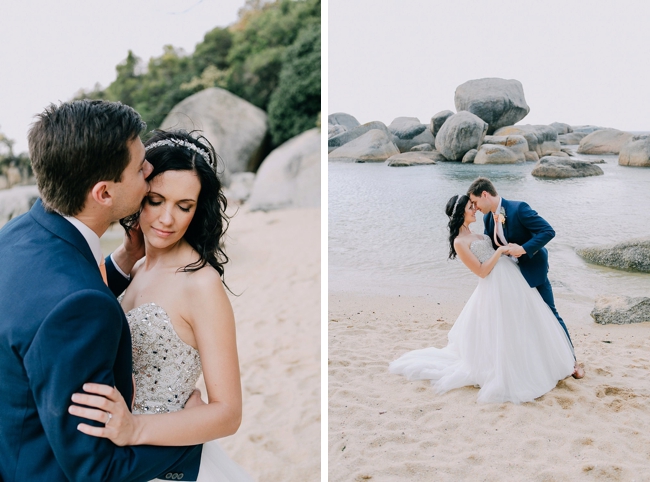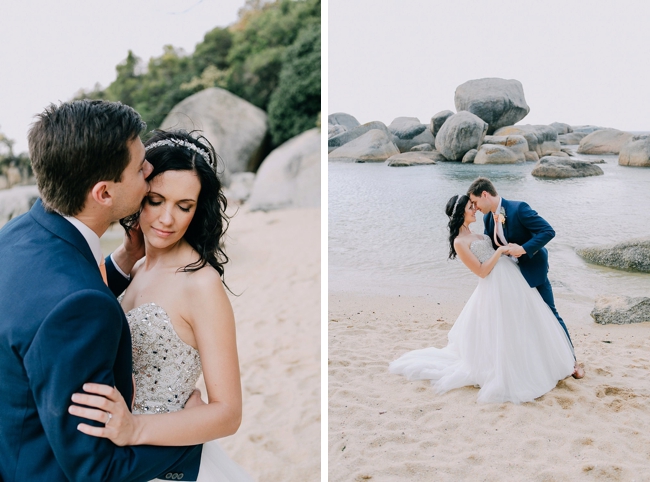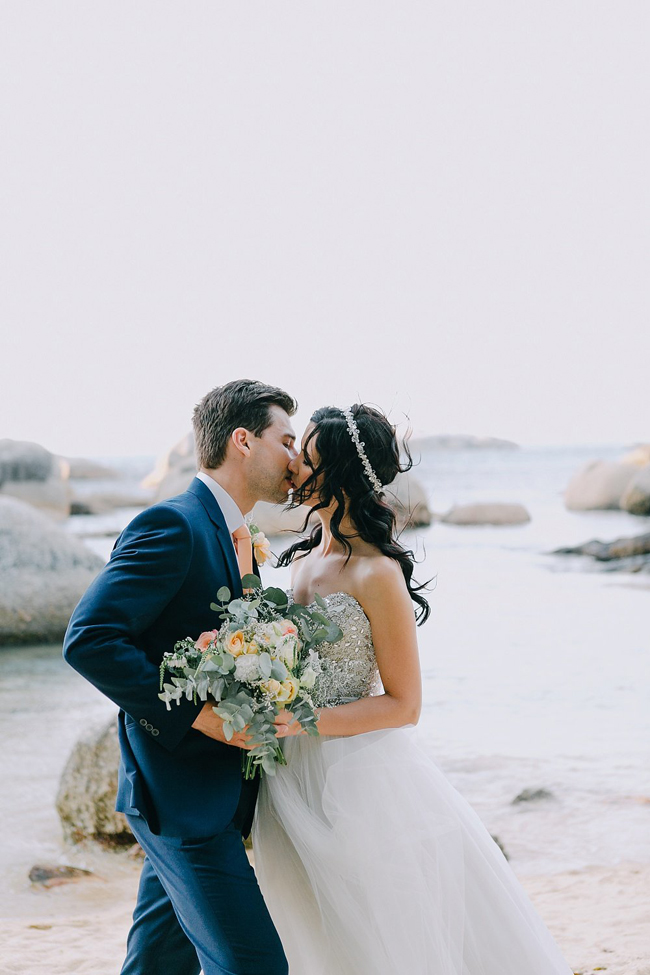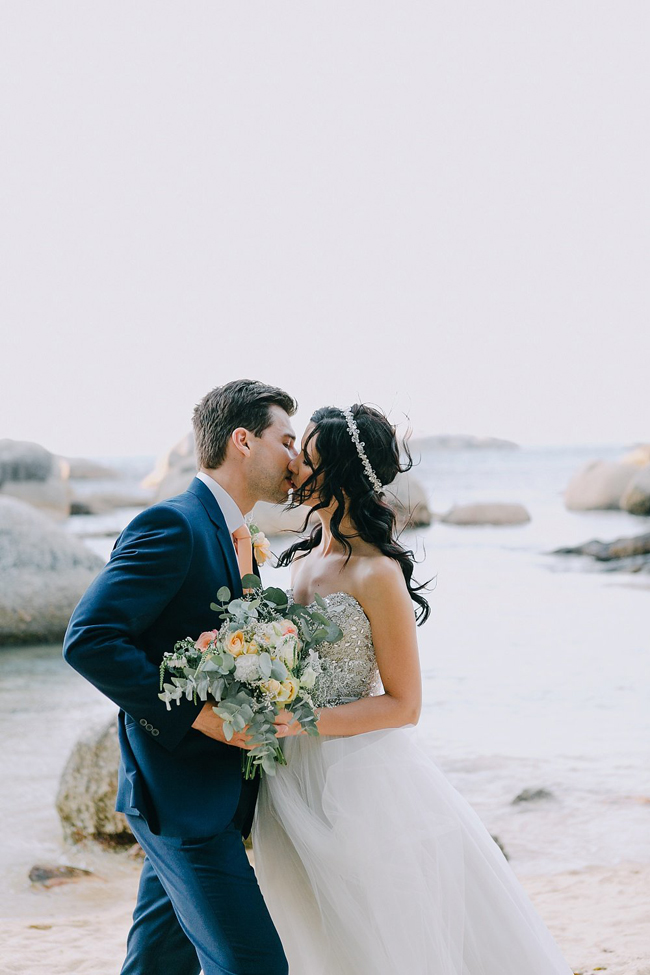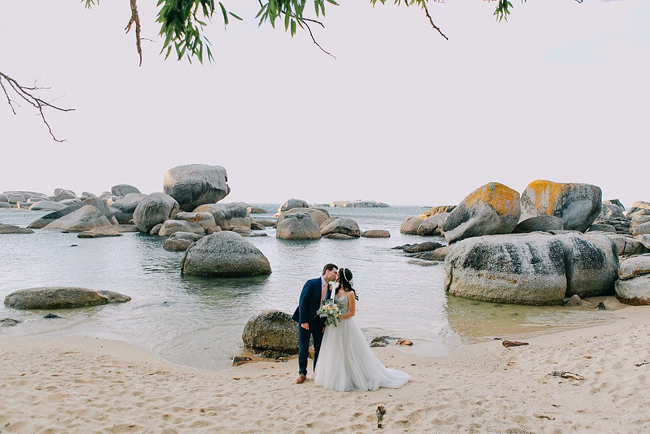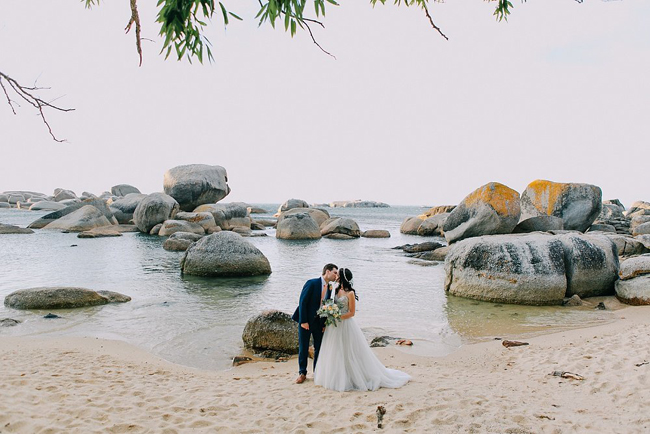 The Dress
I really struggled to find my dream dress! I tried on about 50 or 60 dresses! I only had six months to plan the wedding, and therefore not enough time to have a dress made. I also wanted to have a pre-made dress so I wouldn't have any surprises near the end! I went to many wedding dress shops and finally found my dream dress at Ever After Bridal Boutique in Durbanville. It was a Maggie Sottero dress with a Swarovski crystal-encrusted bodice. It wasn't something I had envisioned from the start. In fact, I had never seen a dress with so many crystals on it! To top everything, I'm not a "blingy" kind of girl, but when I stood in front of the mirror in that dress I fell in love instantly and just KNEW it was the dress I would get married in! My best friend and bridesmaid was with me and she couldn't contain her excitement. It was a very special moment for the two of us and something we will always remember. However, the dress was only available in a size 40… and I am a size 32! It would take much longer than six months to order the dress from the UK and have it made in my size, so I had to have the dress made smaller. Many, many fittings later, it was ready one day before the wedding – my nerves were frayed, but the end product made it so worth it.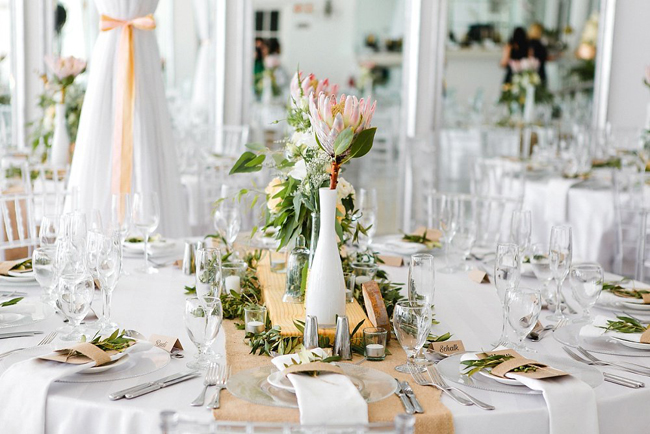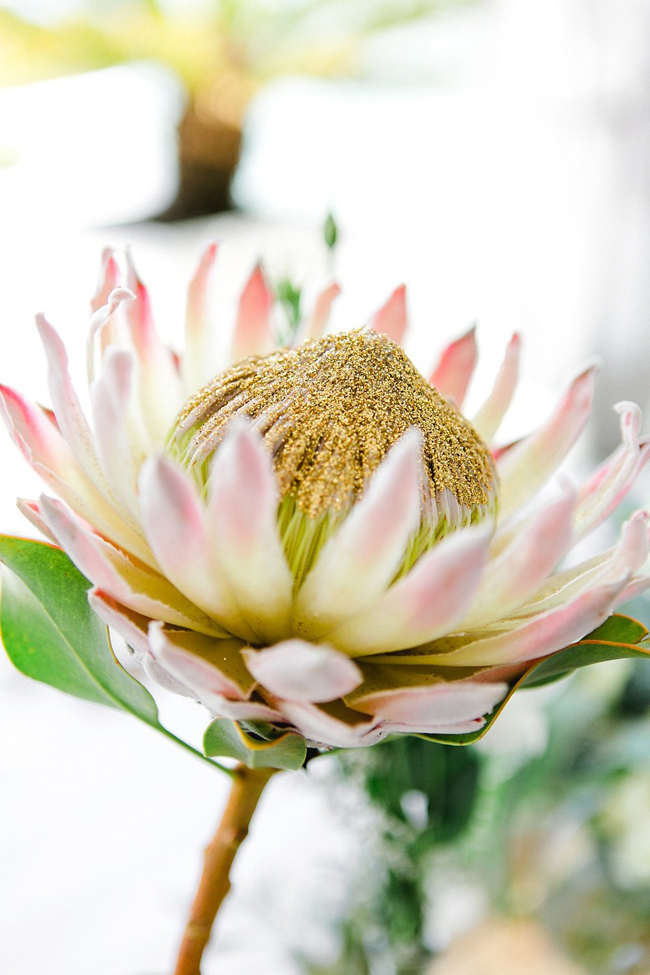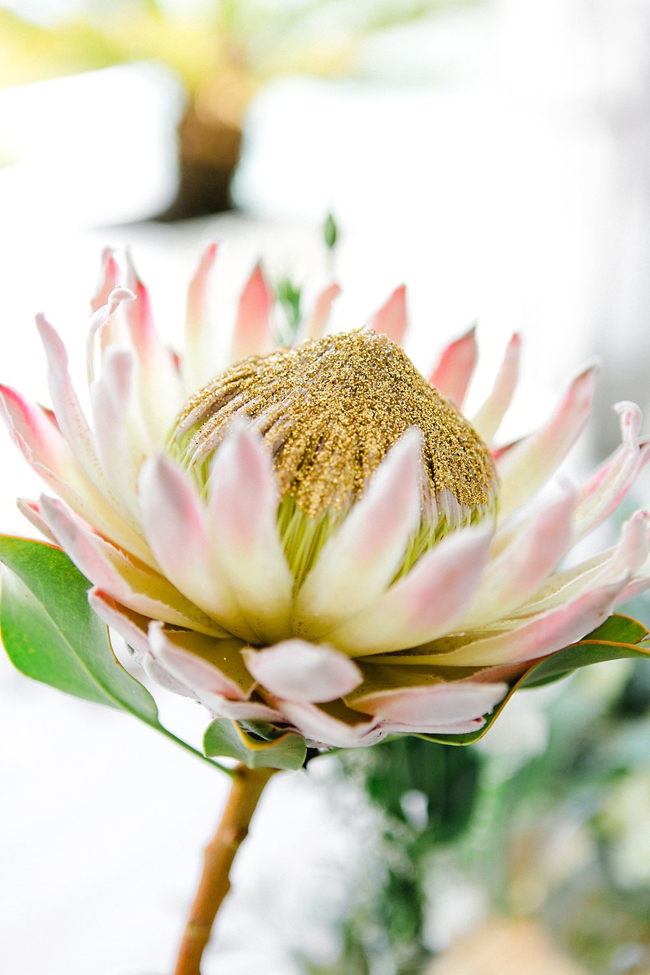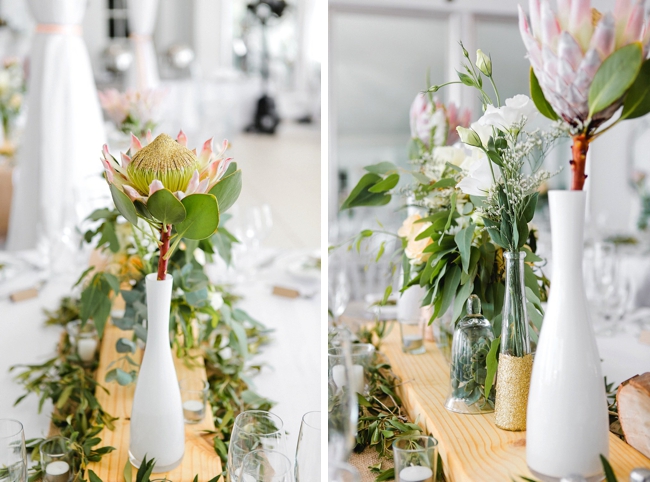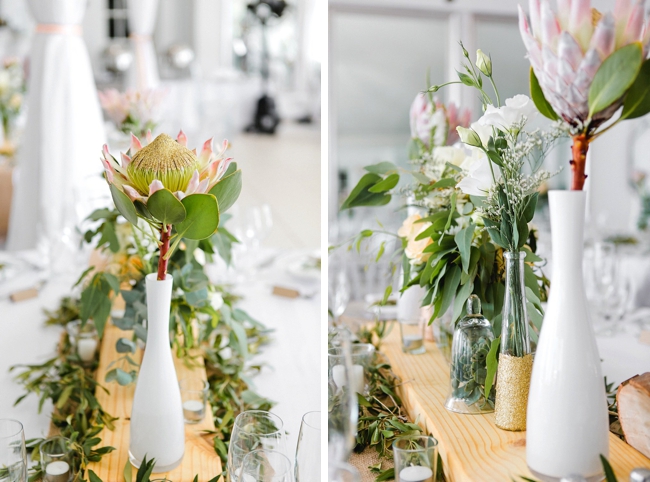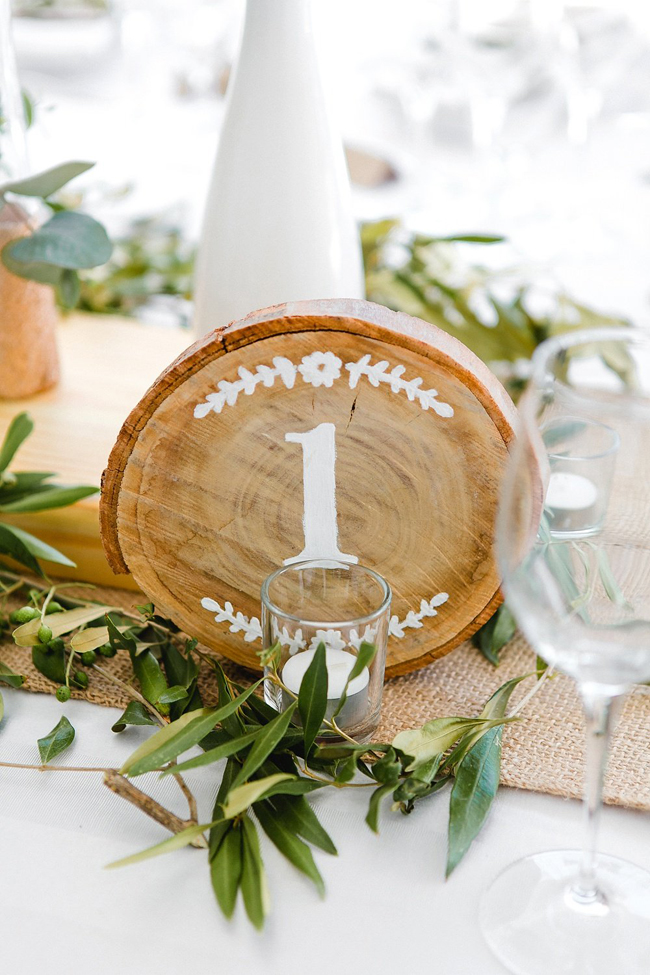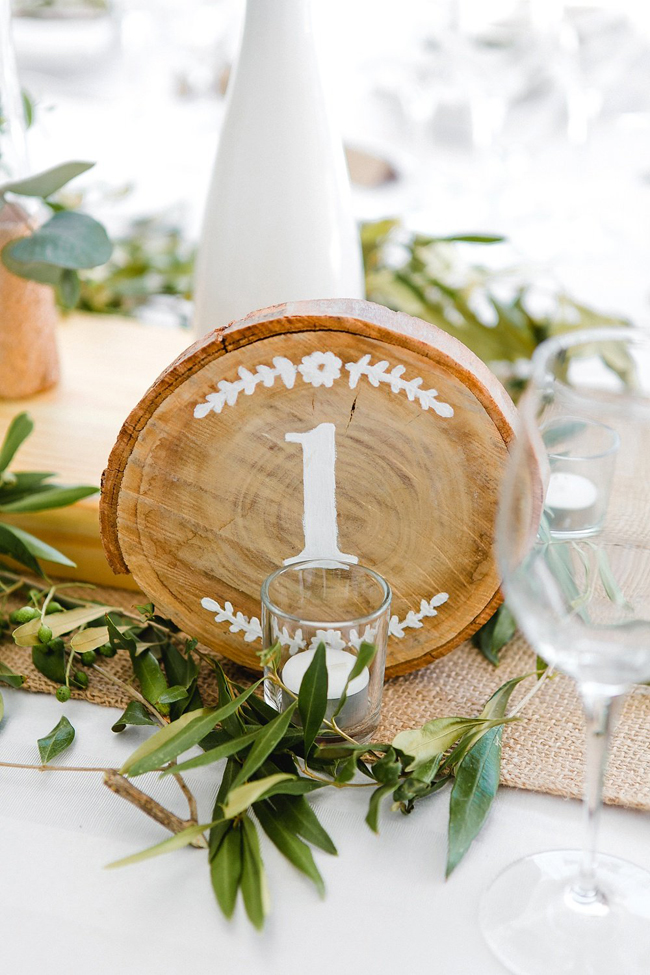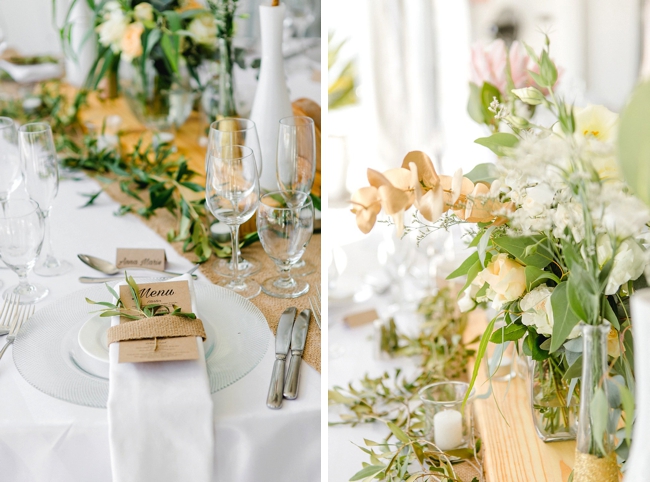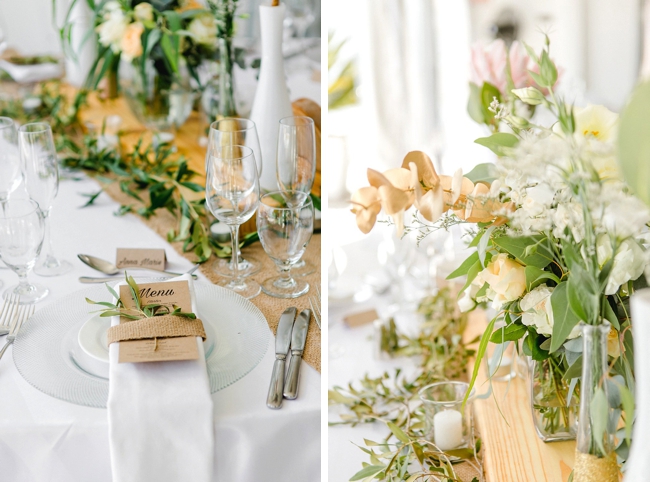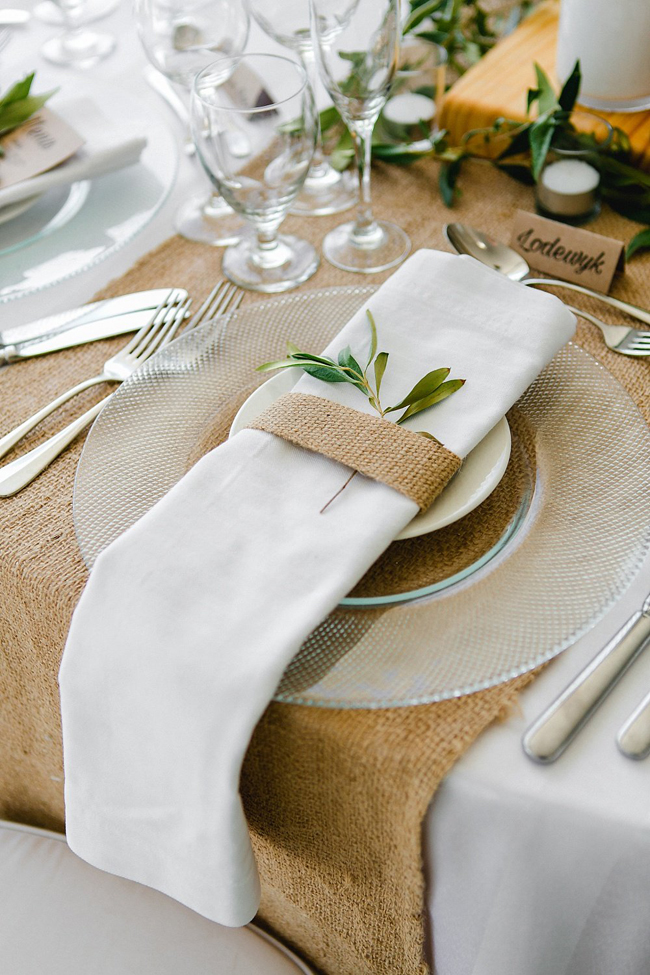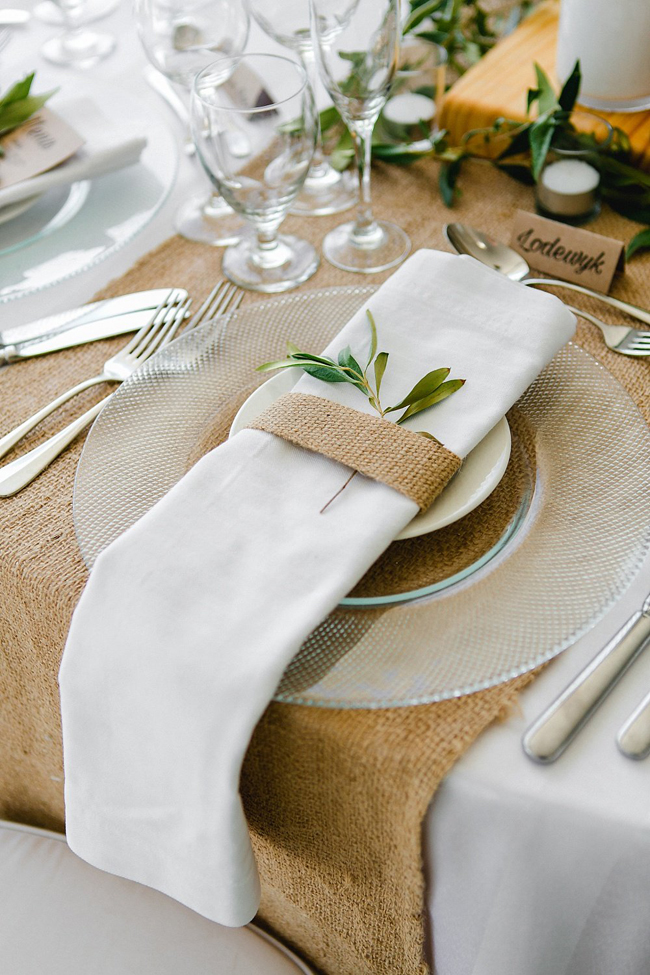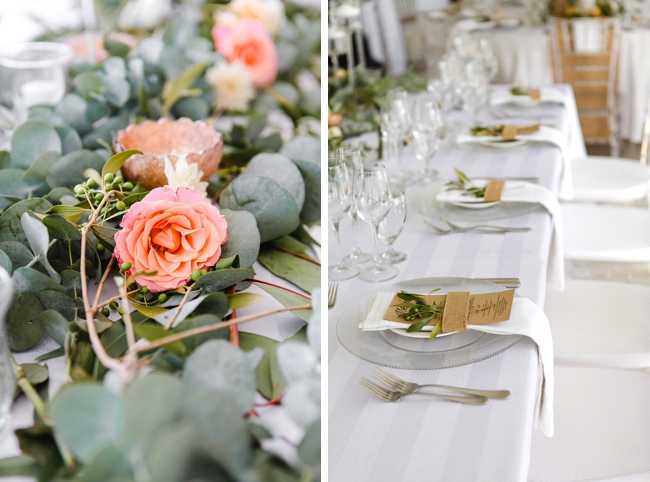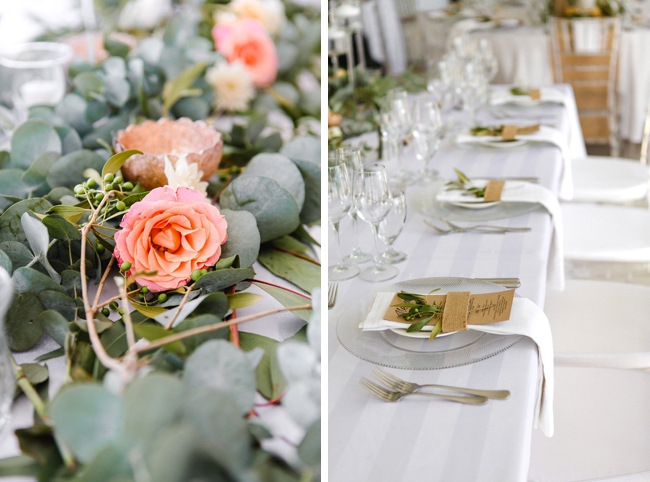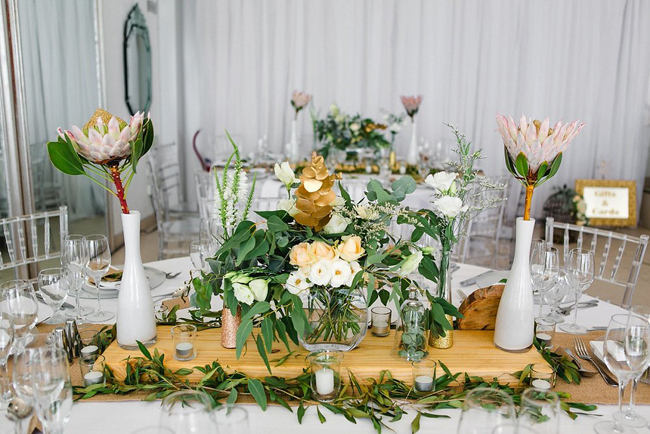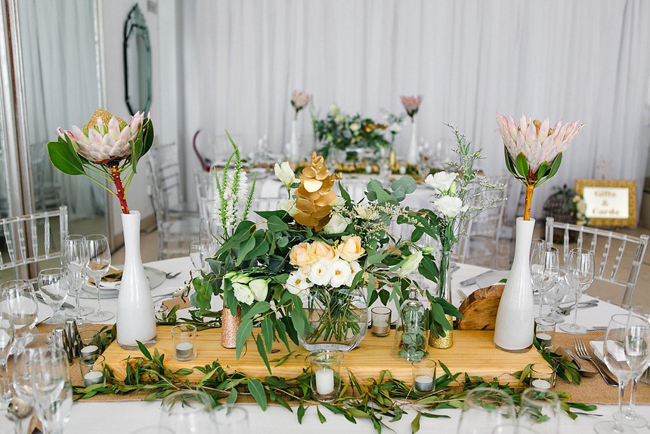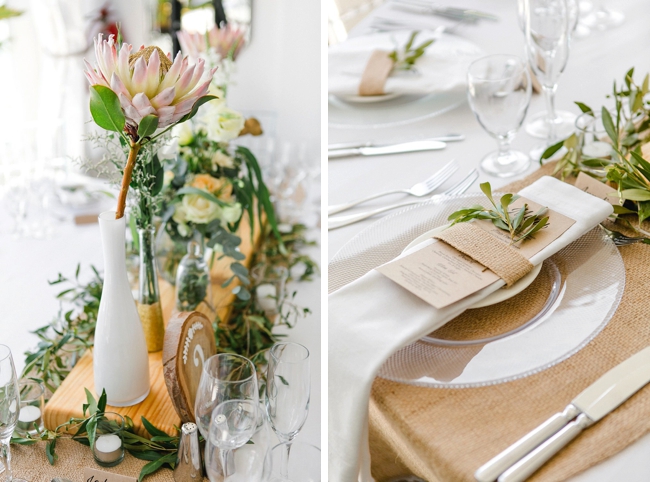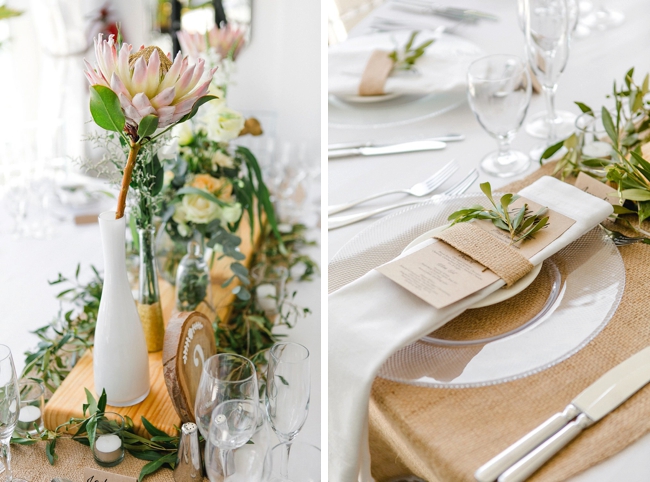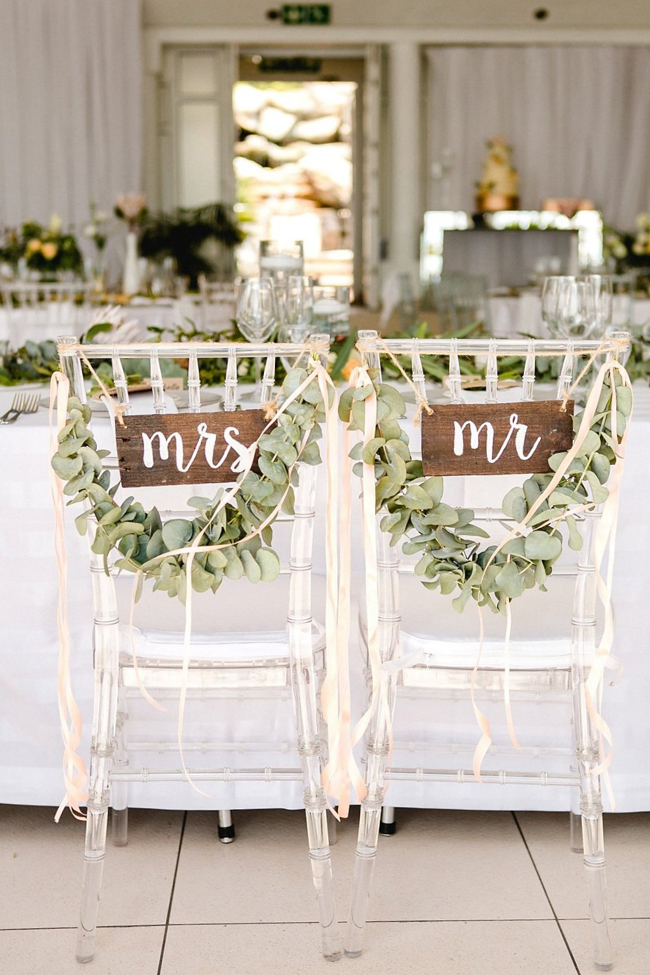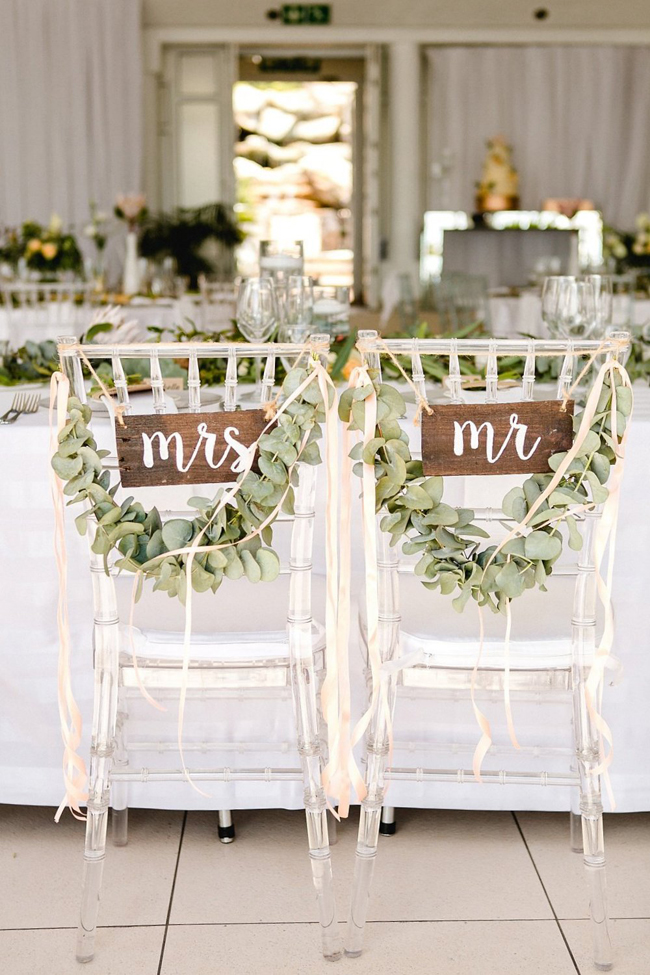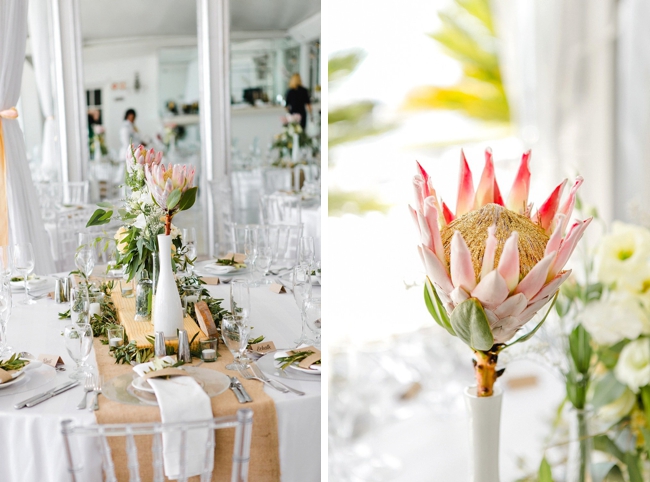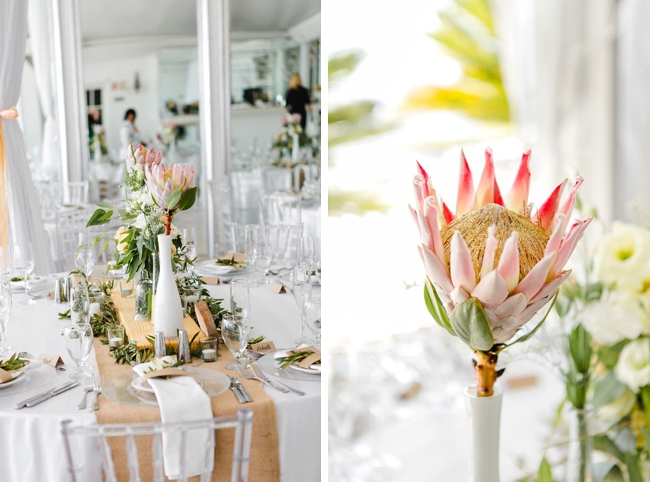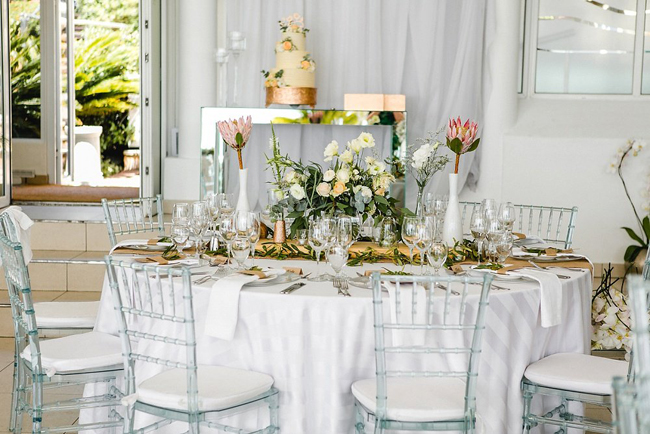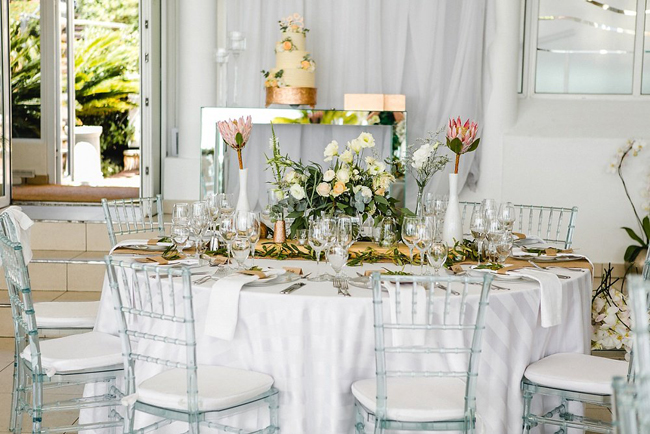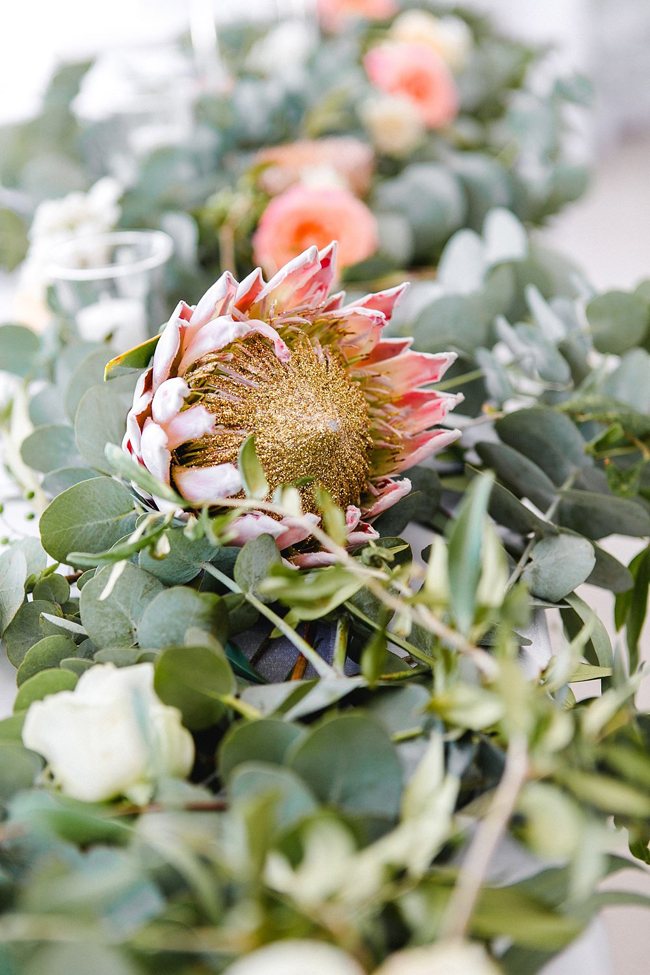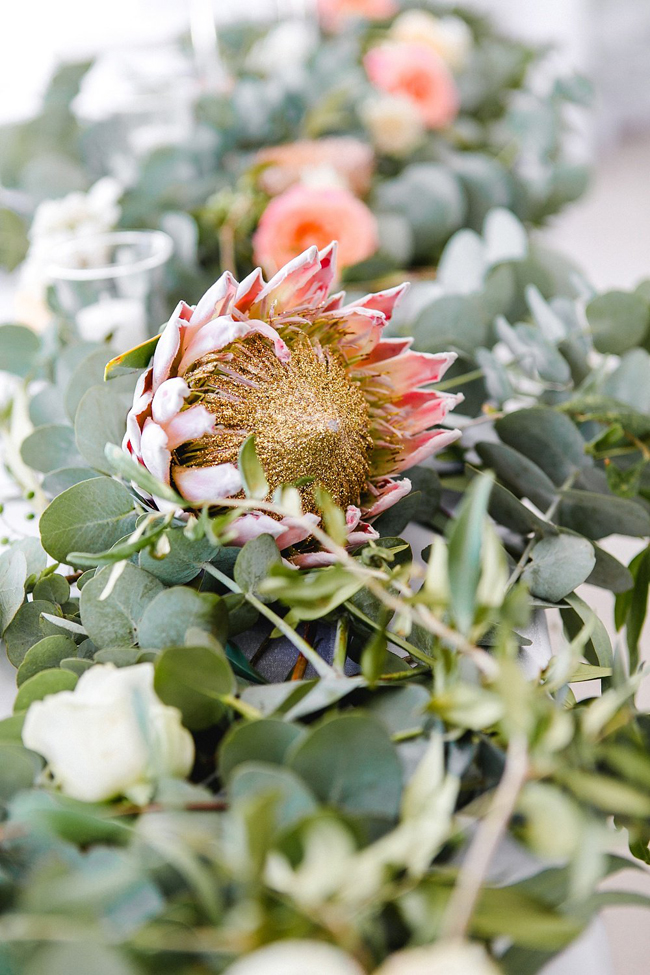 The Bridesmaids
I had two bridesmaids, my sister Liesl and my best friend Dawn. They were amazing before and on the day! I wanted the same romantic and feminine peach coloured dress for them, but it was really hard to find the exact colour I had in mind, so in the end we went with a slightly coral coloured dress. They both preferred long dresses, so it worked perfectly!
Memorable Moments
My favourite part was definitely the wedding ceremony and the pastor's final prayer. We are both very passionate about our beliefs and our pastor had also been involved in counseling us before the wedding. His prayer was so powerful and it left me feeling ready for the future and able to face anything that was to come. My second favourite part was the couple shoot we did on a small (mostly private) beach close to the venue. Celeste was the most amazing photographer we could have ever wished for. She has the best sense of humor and made us feel so relaxed in front of the camera! She was a huge blessing and help on the day! It felt like having a caring and loving friend taking pictures of us, but when we saw the pictures it was done so professionally. I feel this is an amazing attribute for a photographer to have!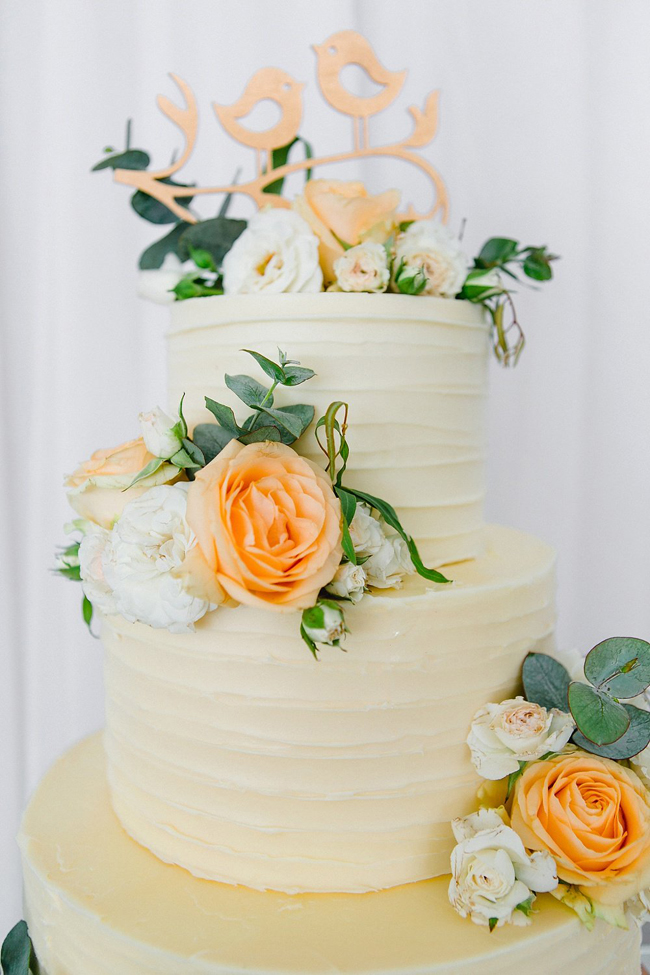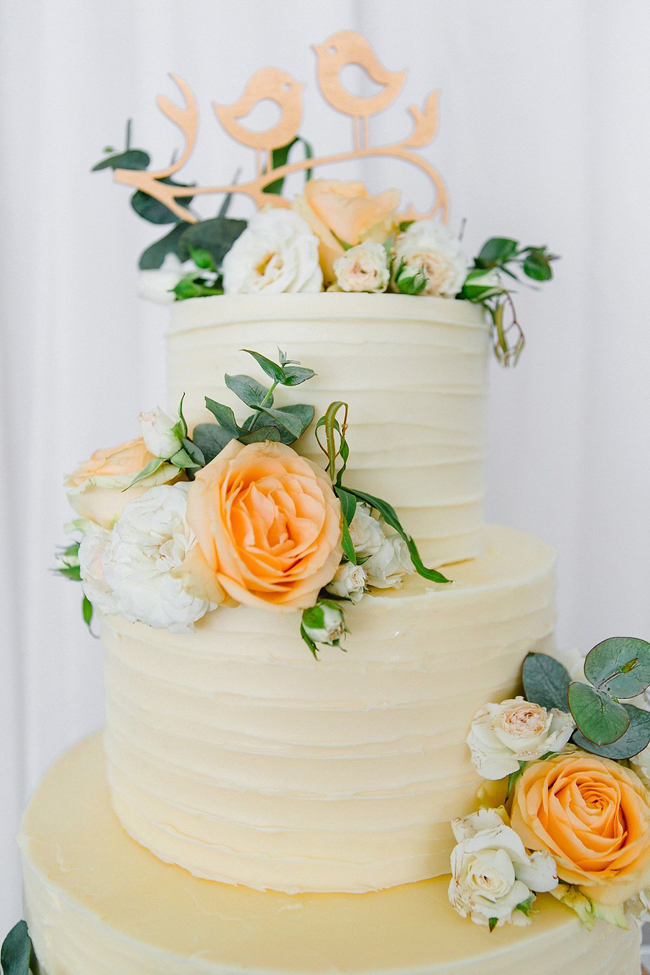 Best Decision
The best decision I made was getting help. I would not have been able to do the decor myself. Besides the setup that needs to happen the day before or on the day, having a knowledgeable professional help with ideas, sourcing and planning made all the difference and took so much stress off me and my bridesmaids. The other great decision was going with a venue that has a dedicated team of wedding coordinators to help you every step of the way. This venue exceeded all my expectations in how they coordinated every detail of the day. They have the most professional and friendly staff and gave all our guests the five star treatment from the moment they arrived.
Advice for Future Brides & Grooms
I would say: remember what the day is about. It's about the love shared between you and your future spouse. Don't sweat the small stuff. Small things can and probably will go wrong or not the exact way you want it. I faced a few challenges before and on the day, and the best is to just let it go and focus on your future husband/wife, find humour in difficult situations and make the best of it. The things you will remember are the laughs, the love and the relationships.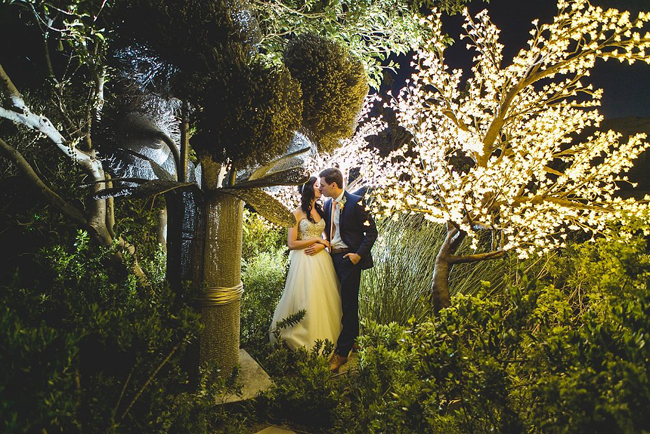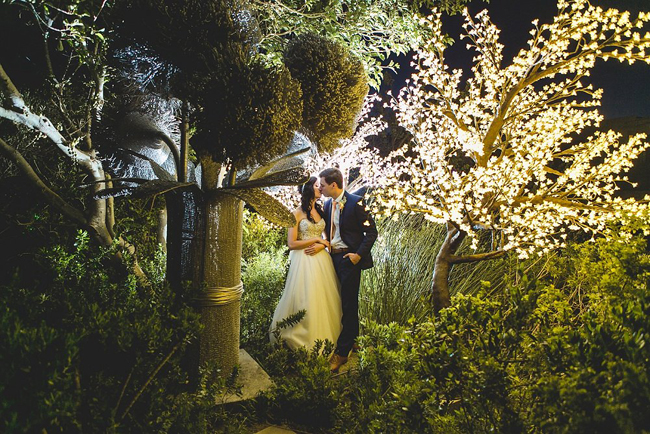 You can see more from this wedding on the Aglow Photography blog.
SERVICE PROVIDERS
Venue & catering: 12 Apostles Hotel & Spa | Photography: Aglow Photography | Flowers, décor, styling & stationery: Michelle's Occasions | Cake: Cake Couture by Justine | Bride's dress: Maggie Sottero | Bride's accessories: Lily Blue (hairpiece); Lovisa (earrings); Foschini (shoes) | Hair & makeup: Marnel Toerien Makeup Artist & Hairstylist | Bridesmaids' dresses: YDE | Groom's attire: Stuttafords; Carducci | DJ: Sound FX Entertainment