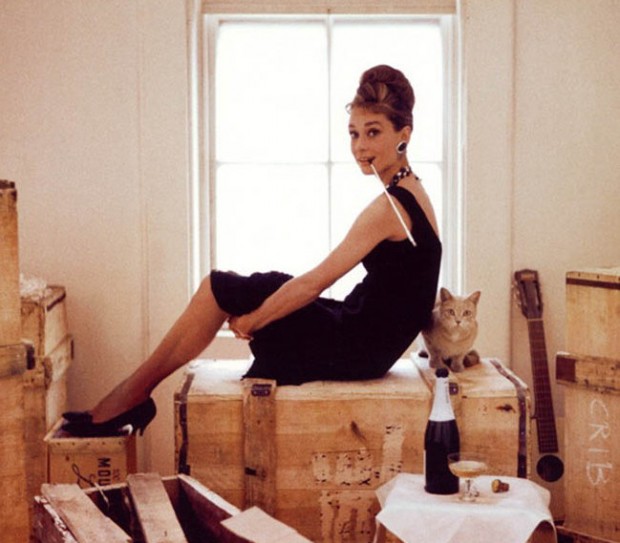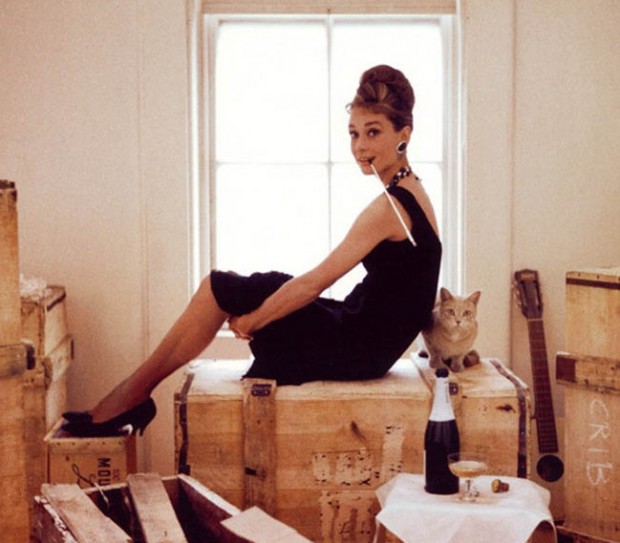 Let me tell you a story about me. When I was a small child, the day came (as it does for everyone) when my parents decided I was too old for a dummy. They announced this to me, and told me that my upcoming birthday would be the day when I would throw it away and be a big girl. Now, I should preface this by telling you that was not a child who embraced change. I once cried for hours when my mother took away the lamp in my bedroom, even though she was exchanging a large, heavy, ugly brown thing for a dinky one with polka dots. So the folks were understandably not convinced that their little plan was going to work. I was upset, but when the morning came, I solemnly got up and threw my dummy in the bin. And that was that.
Change happens. And not just the kind of change you plan on – the end of school or university, the new job, the much-anticipated baby. There are all those curveballs that show up just when the dust settles – the boyfriend who dumps you, the unidentified lump, the landlady who decides she wants her house back and serves you notice. That last one is what happened to me a couple of months ago. For the last few years, I've been sharing a lovely house on the London borders with an awesome couple and their two cats – I work at home during the day in my little upstairs office, then retire to my downstairs 'suite'; when they want alone time at night, we have a second lounge. It's pretty much perfect. Especially because I fell completely in love with the cats. And after some turbulent years, I was just settling into a routine – the house was my home; the centre of my world. And then we got our two months' notice.
So I had a choice. I could cry about the lamp, or I could throw away my dummy. I decided to do the latter. I embraced change, because change was a-coming, so I might as well get on board. And instead of trying to find a new home here in London, I decided to take a break. Enjoy my freedom, and the flexibility that comes with being a freelance writer and being able to work from anywhere.
Of course, once I made that decision, it all got a lot easier. I told my parents to get ready for a house guest through the South African summer – a chance to spend time with them that I am grateful for, having lived overseas since I was 21. Then I decided to take a month off before heading south. I'd been dreaming of Tuscany, so that's where I decided to go. I found an organic vineyard that needs housesitting and a bit of help for a few weeks and I bought my ticket. Three weeks in Italy, a stop-off in Dubai, and then South Africa until the new year. And after that? Probably London again, but who knows. I'm not planning. After all, we plan and God laughs.
I'm kind of excited about it all. We South Africans, we like to know where to put each other and ourselves. Are you married? What do you do? Where did you go to school? What sport do you play? But sometimes it's okay to just carry on and see where life takes you. I think of myself at the moment in the same way as Truman Capote described Holly Golightly in the novella version of Breakfast at Tiffany's: "I noticed that the mailbox belonging to Apt 2 had a name-slot fitted with a curious card. Printed, rather Cartier-formal, it read: Miss Holiday Golightly; and underneath, in the corner, Travelling."
Anyway, here's the deal. I'm here until the end of July. It'll still be business as usual for you all in August, as I am lining up a huge variety of lovely posts, including all the usual features. You won't even know I'm gone (seriously). Unless you email me, because I won't reply. Three weeks without social media will be strange, but good. And then, I'll be in South Africa. For industry and PR people, that means I am available for opportunities, meet-ups, greet-ups, consultancy, networking and, of course, fancy pants parties with champagne. Feel free to invite me. For everyone else, it means getting a refresher on South African venues, suppliers, on-the-ground problems and solutions, as well as working on a big project I have behind the scenes. And sunshine. Always the sunshine.
So that's my story. Gaby Frescura, travelling. South Africa, I'll see you soon.