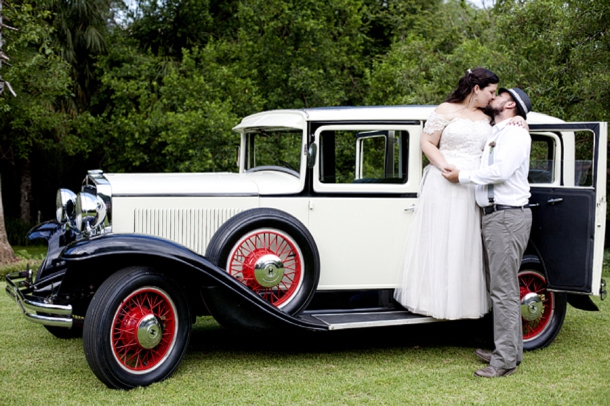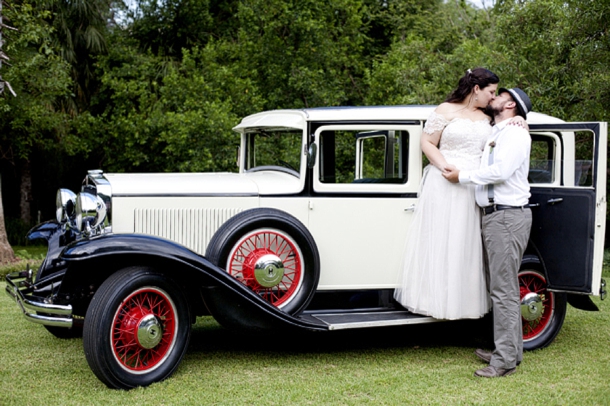 Hello lovelies, and how is your week going so far? I have such a fab wedding to share with you today – one that showcases real, honest-to-goodness homegrown South African farm style, complete with a potjie dinner. It makes me want to sit down with a cup of rooibos and a pile of rusks and pore over every delicious detail, from the pincushion protea bouquet (oh proteas, how I do love thee) to the springbok bouts, to the printed text detailing (especially love the 'trou is nie perdekoop nie' banner – for our overseas readers, the literal translation is 'getting married isn't like buying a horse', i.e. it's a step not to be taken lightly), to the Afrikaans wedding traditions, to the enamel mugs and plates and succulents to the special beers and dessert-in-jars favours… oh hell, I love it all. And I also love that the wedding party manage to look boere vintage but also contemporary at the same time – a tough one to pull off! The pics were taken by the awesome As Sweet As Images – they're new to SBB, and a very happy discovery! So go on. Get out those rusks. Enjoy. Oh, and PS, this might be the funniest and sweetest proposal story we've ever featured – don't miss it! *Shopping sources in this post use affiliate links. SBB may earn a commission if you make a purchase from our links.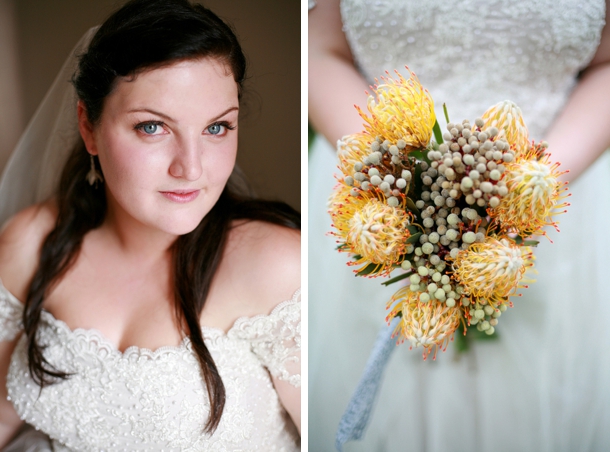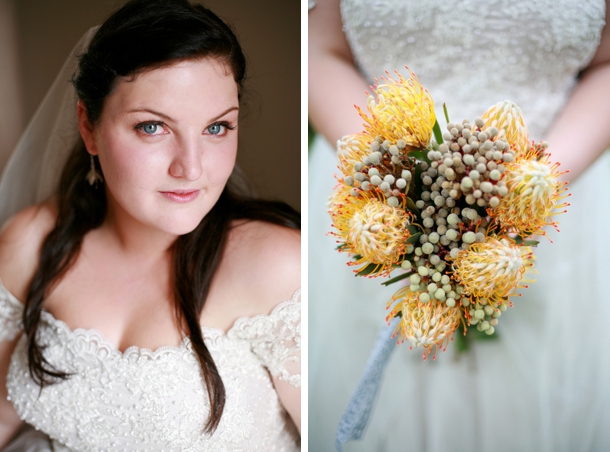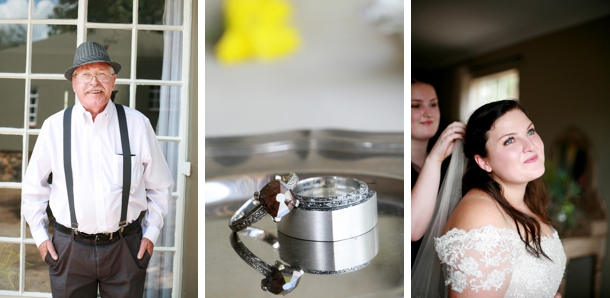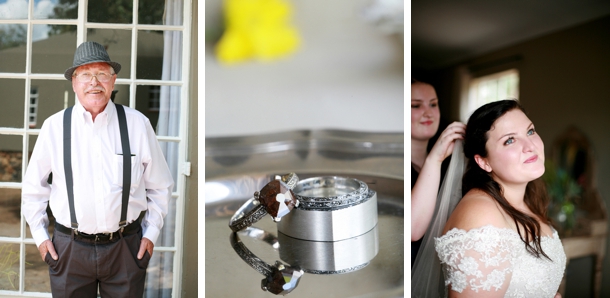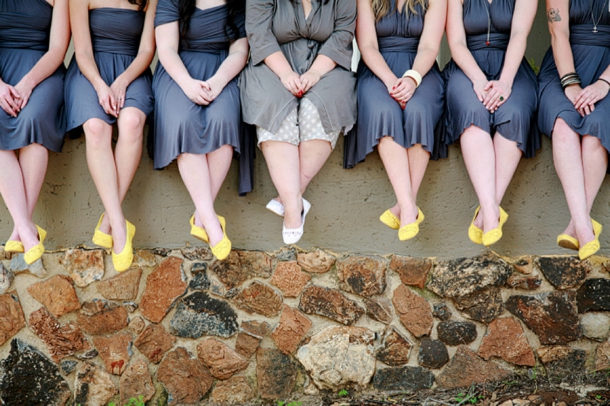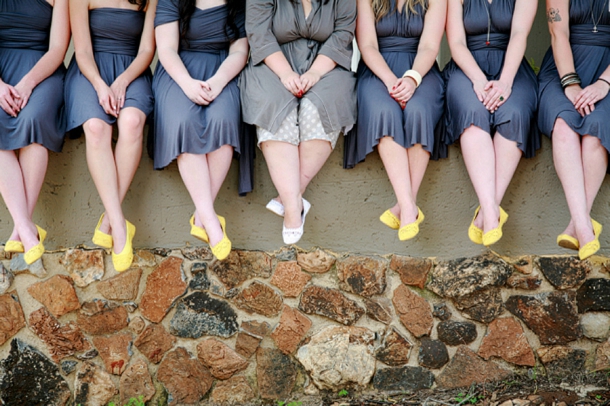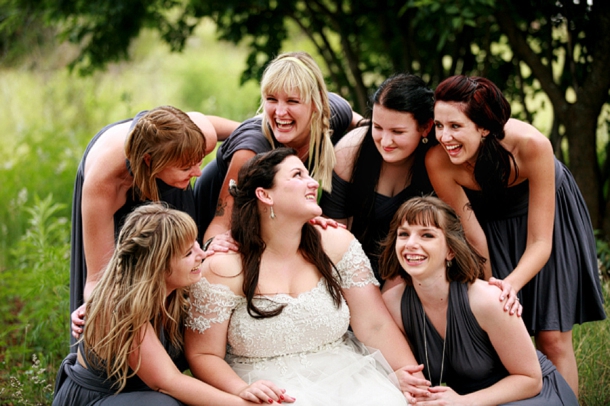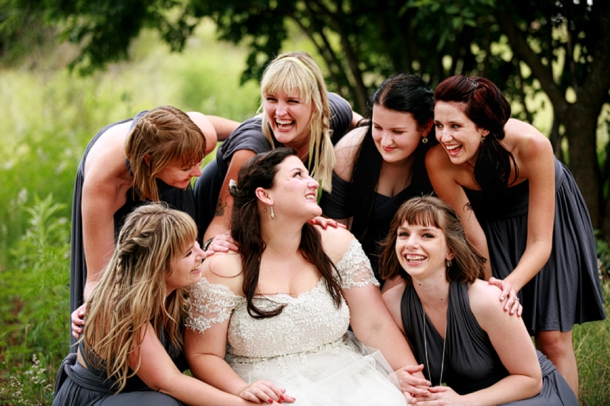 From the lovely Salomien:
Johan and I met in a bar as most young South Africans do. He went on holiday the following day, only to return with crutches and a broken ankle a few weeks later. I nursed him back to health and the rest is history. I mean how could you not fall for a man who manages to open doors and pull out chairs for you, crutches and all!
After a lot of scheming and secretive behaviour, Johan picked up the ring, asked the bride's parents (as all traditional Afrikaans boys do) and asked me to marry him all in the same day. It is a bit of an understatement to say that I did not suspect anything. I was rudely awakened on a Saturday morning in October to find a sweaty and out of breath Johan with his mountain bike helmet next to my bedside, not realising that the usual Saturday bike ride was all for show. He drove around in the car while running his all-important errands with his bike riding helmet on and the car heater on full blast, all just to break that authentic sweat! He then suggested that we go to the zoo for a picnic. After a lot of convincing on his part I finally agreed, got dressed and hopped in the car. He made me walk around the zoo at least five times whilst building up the nerve. By the time we finally went past the aquarium, I was more than ready to go home and call it a day, I mean how many times do you want to see a zebra re-chew grass? And there, next to the penguins, he got down on one knee, and asked me to be his life partner, just like penguins choose only one other to share their whole life with. I said yes.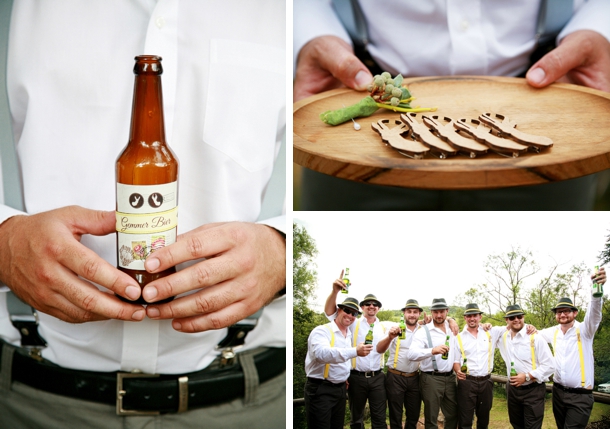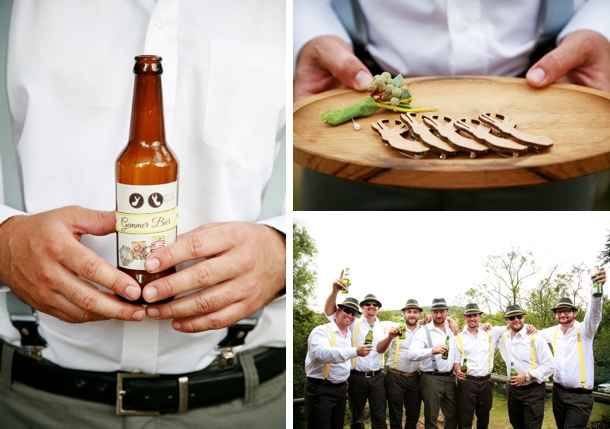 We are both creative beings with an appreciation for our South African heritage and traditions. We decided to have an authentic South African farm wedding on our family farm with a relaxed and creative edge. We never wanted a traditional stiff affair, we decided early on that the most important thing on our wedding day would be to have fun with friends and family.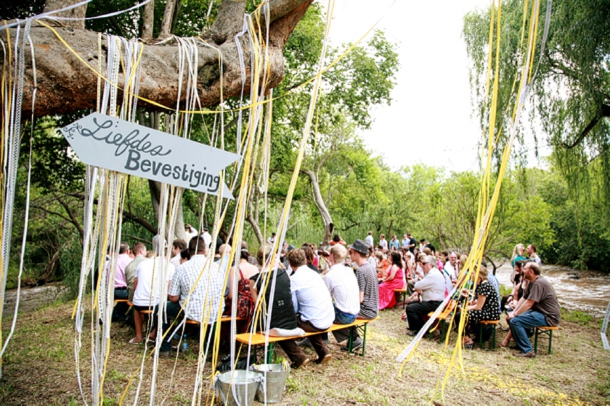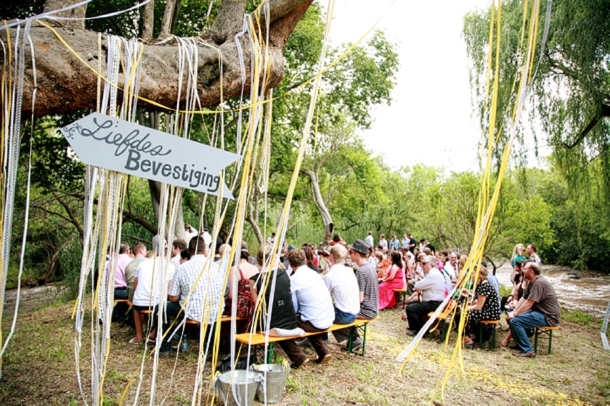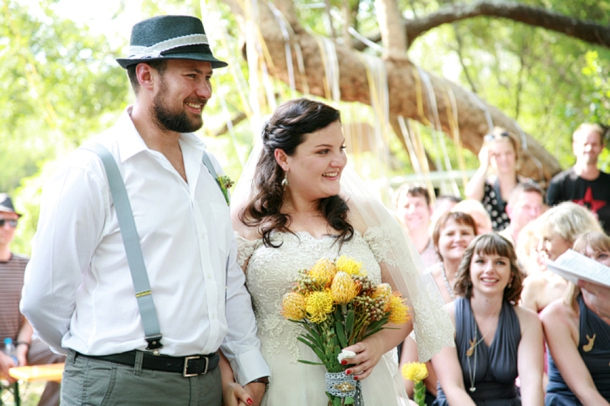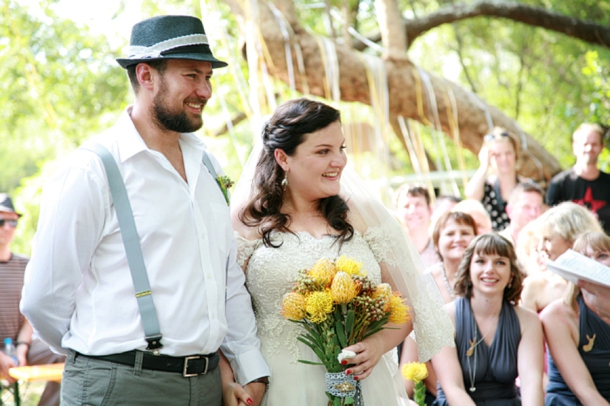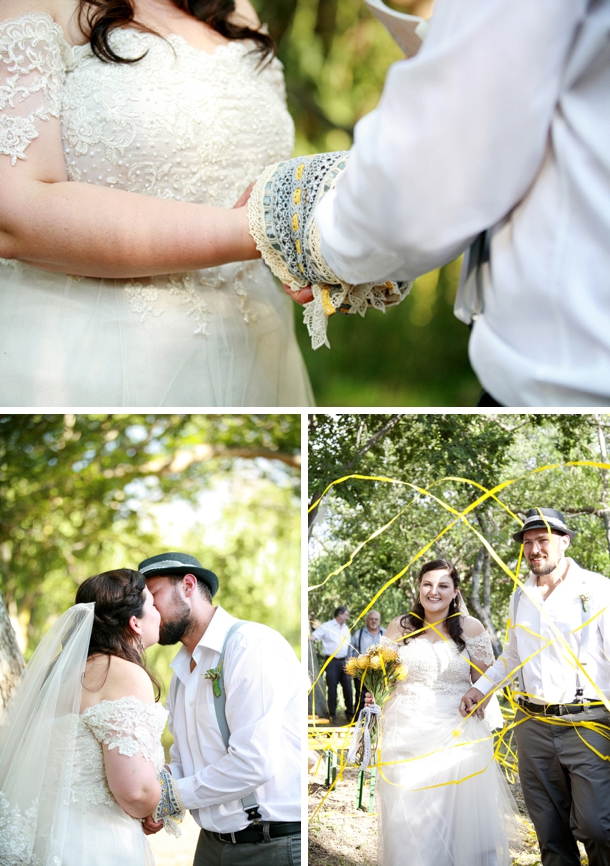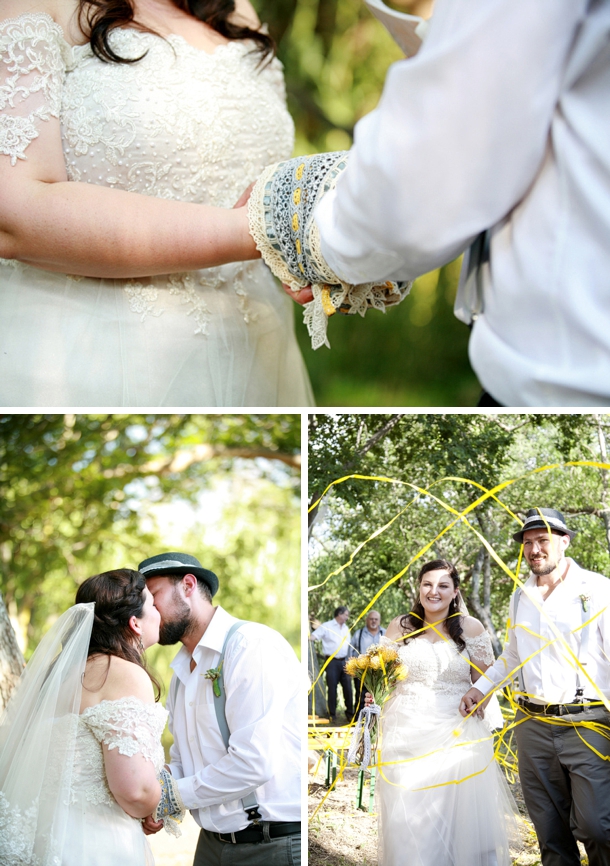 Our wedding colours were the retro favourite, yellow and grey. We tried to incorporate colour elements as much as possible. We hired a bedouin tent and beer festival style tables and benches to keep to our relaxed atmosphere and a dance floor was constructed in the middle of the tent so that guests could dance to the traditional music of a live South African "boereorkes".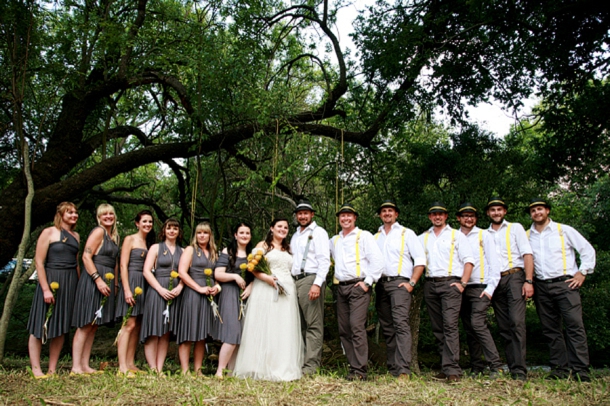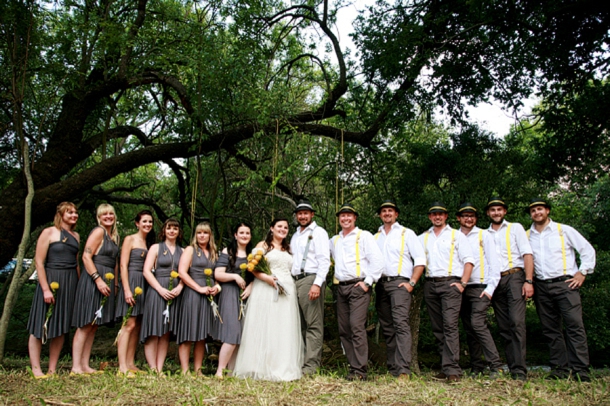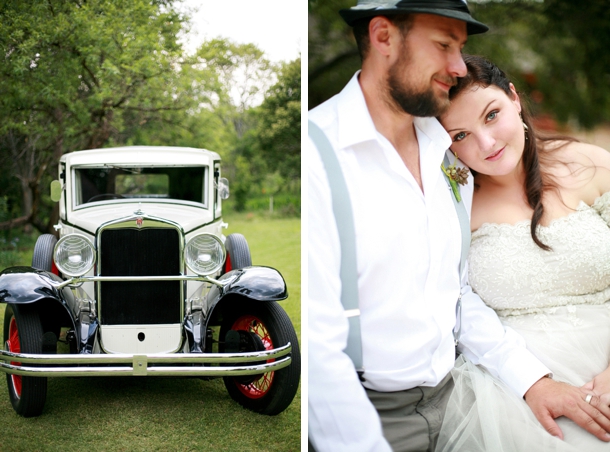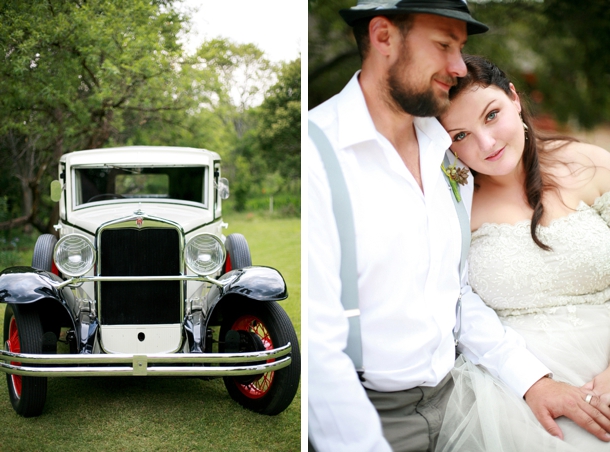 You could say that our entire wedding was a DIY project from start to finish – everybody pitched in to make the day memorable. All the design and laser cutting detail was done by friends, my one bridesmaid designed our wedding bands and the other designed and even made the bridesmaids' dresses. Family and friends grew all the flowers for the reception in their gardens, made all the doily bunting by hand, painted all the quirky signage, brewed and bottled ginger beer, stamped and sewed individual paper bags for confetti, labelled, pinned and tied ribbons to almost everything.
Not only did we decide to handcraft all the décor details, we went the same route with the catering. Delicious handmade wheels of cheese were purchased and formed our wedding cake, accompanied by many homemade patés, pestos and pickles. This made for an unforgettable antipasti spread. The main course was a labour of love as all the uncles came together and made a variety of traditional potjiekos on open wood burning fires. The desserts were made from family recipes and individually packaged in glass jars labelled with more design details from our wedding day theme.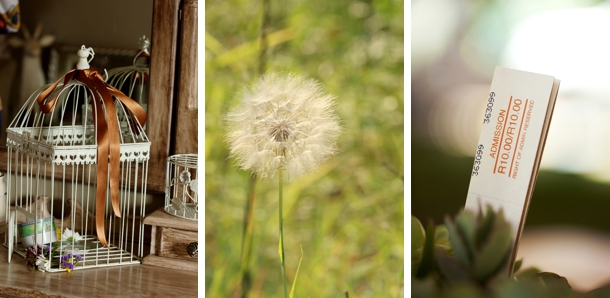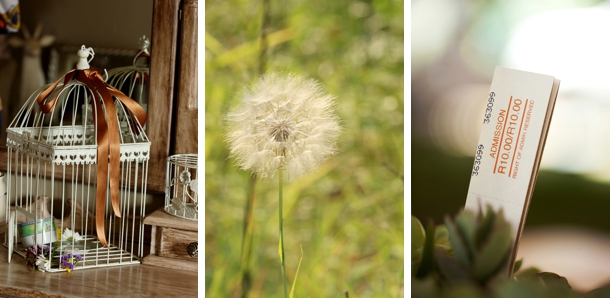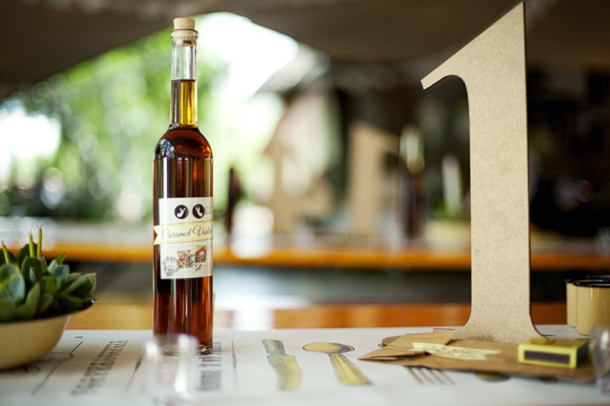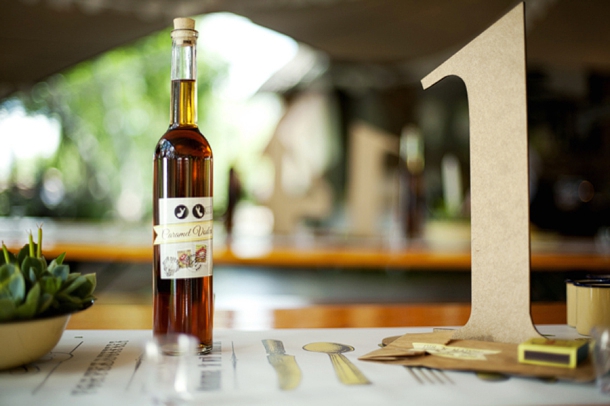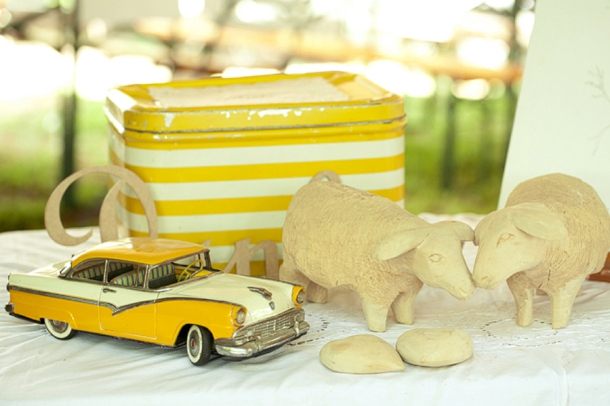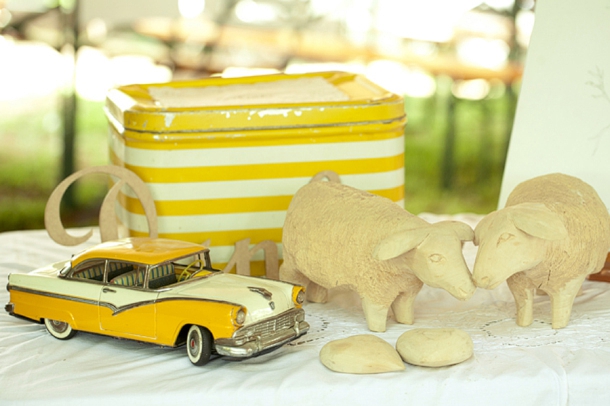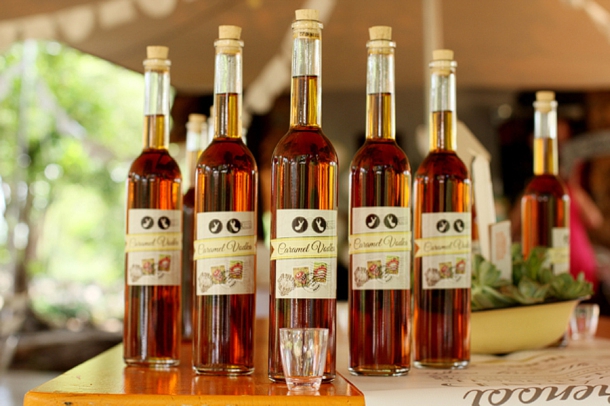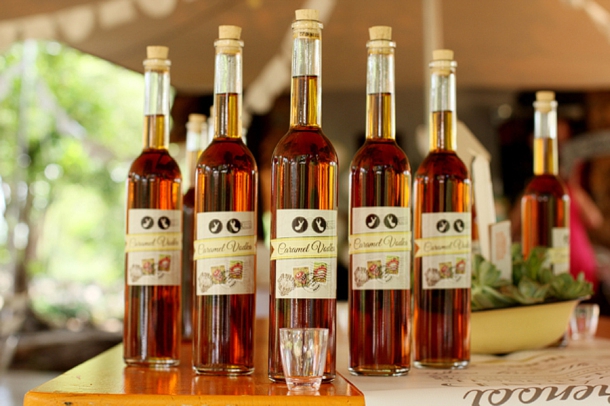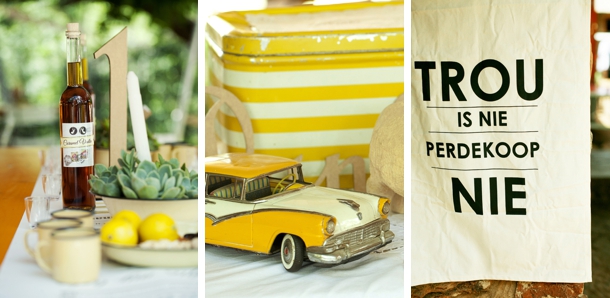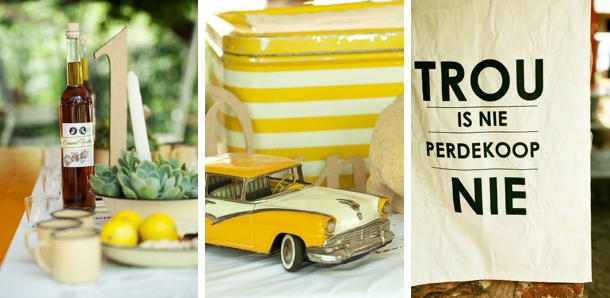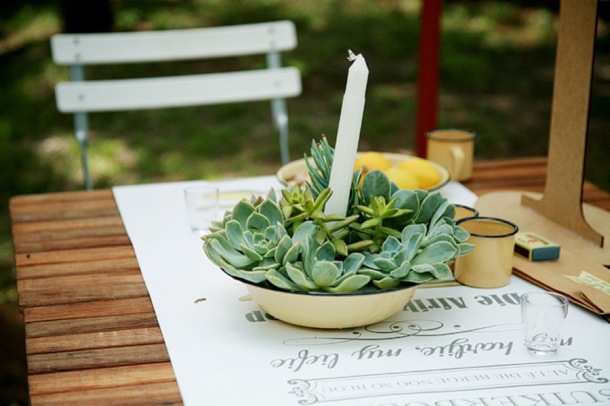 If we had to choose three things that stood out on our wedding day it would be our special and intimate ceremony, the live music at our reception and sharing it with all our friends and family. Our entire wedding was a genuine team effort. I cannot imagine doing it all over again without everybody that was involved. We are truly blessed to have so many amazingly willing and creative people in our lives. We love you guys! Yes it was time and labour intensive, but as almost everyone pitched tents and slept over on the farm it was a way to bond, spend time together and get into the festive feel of things a few days before the big day.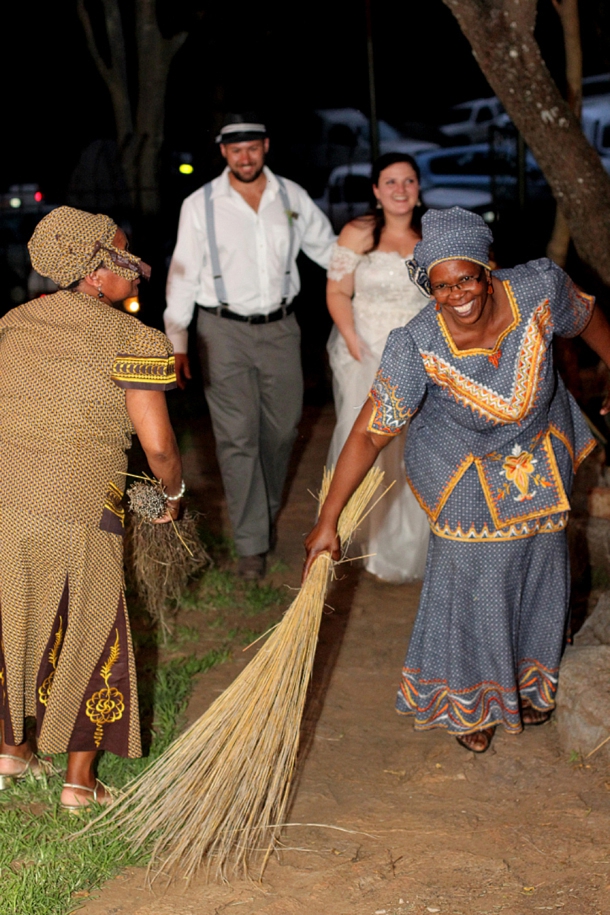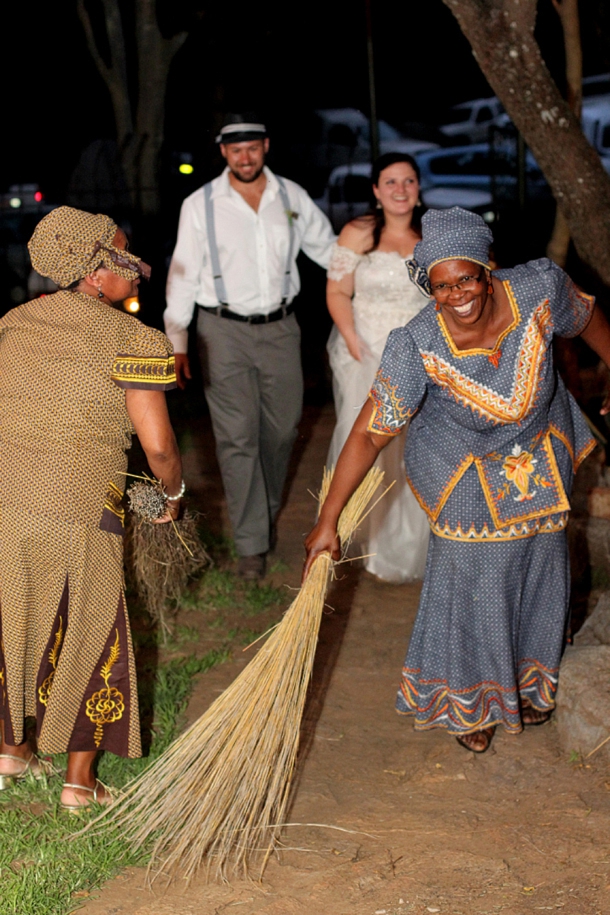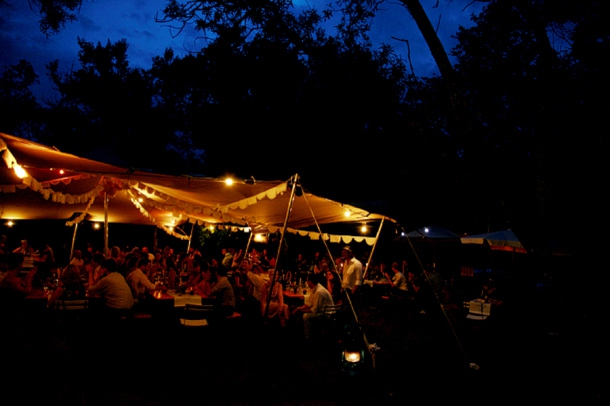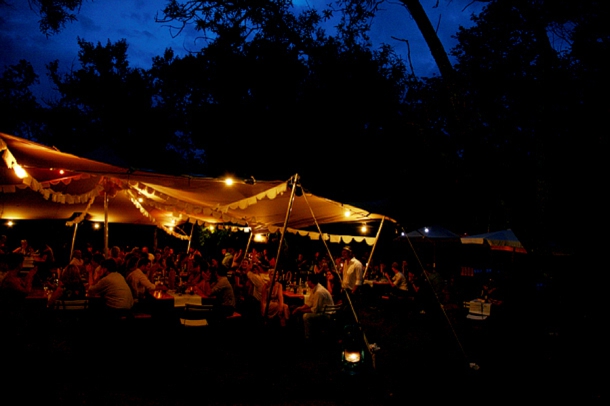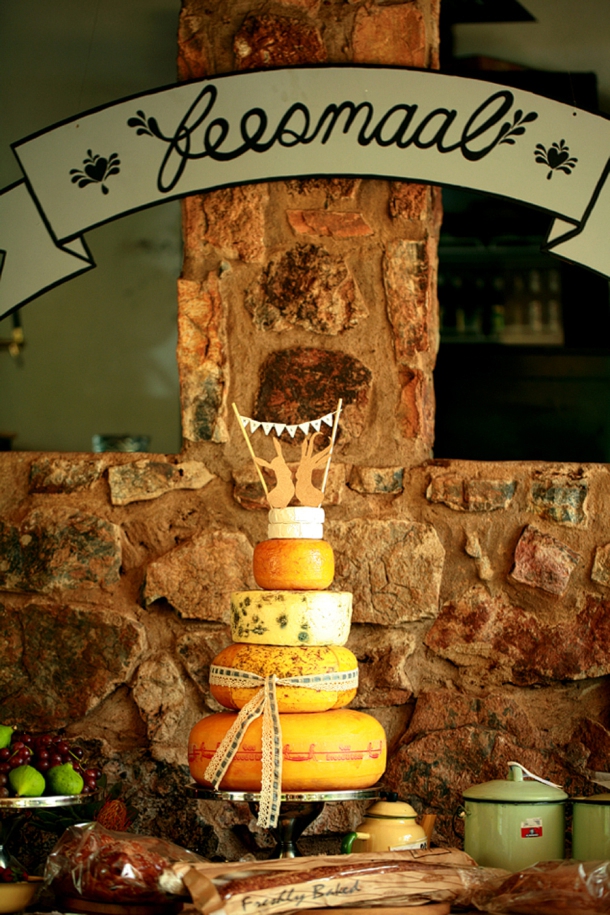 My advice to future brides? Put a mood board together and work with a plan. Know what you want before you start planning!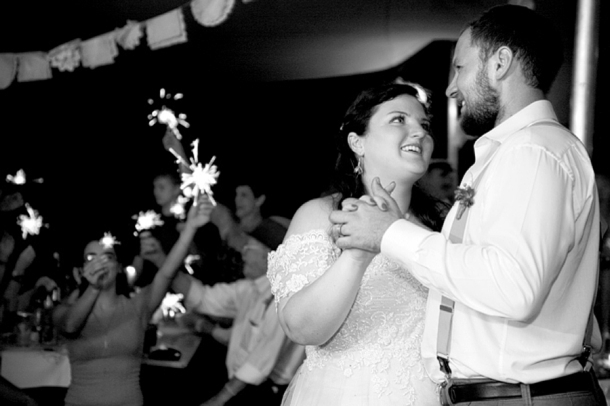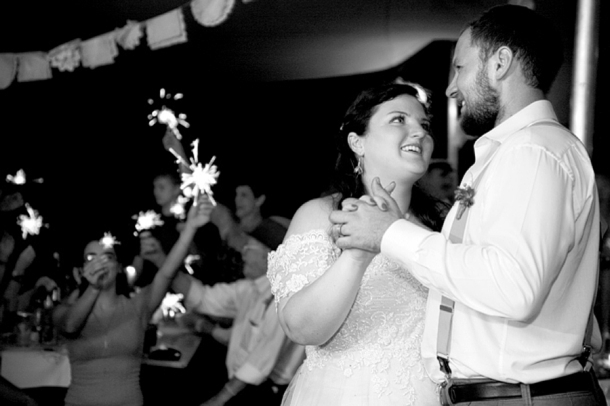 SERVICE PROVIDERS
Photography: As Sweet As Images | Cheeses: Van Gaalen Kaasmakerij | Stationery: Chapter 3 | Bride's dress: Edua van Dijk (082 745 7294) | Bridesmaids' dresses: LO | Makeup & hair: Anneke Olivier | Hiring: MPR Hiring | DJ: KHM Studios (084 319 0901)