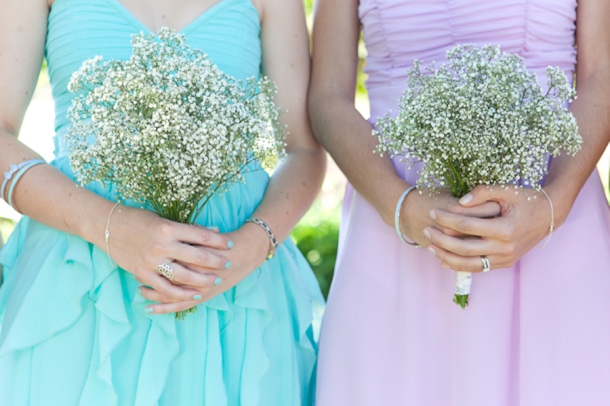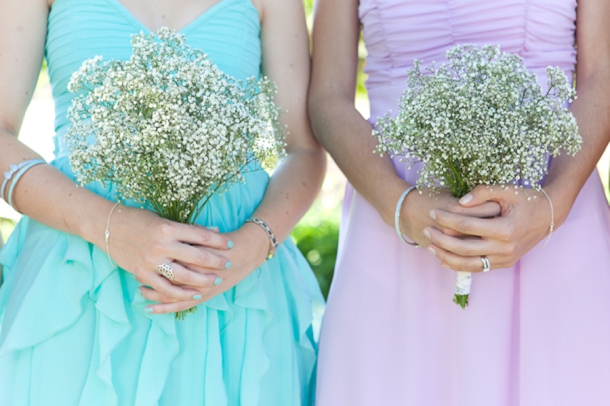 You can say what you will about the stress and strain of planning a wedding, but the truth is that for many brides, it's such a happy time where they're not just planning a marriage, but getting the opportunity to do something creative and make something beautiful from scratch. So it's no wonder that so many fall in love with the wedding industry and go on to get involved professionally. Today's bride (and her mum) came down with wedding fever that lasted long after the vows. What to do? Well, start a planning business, of course! I think this is so lovely, and wish them every success – you can find them online now at Whispers of May. That is, after you've spent some happy minutes looking through Veronique Photography's gorgeous captures of the big day, in soft pastels that make my heart sing. And the bride's SHOES? Oh Badgley, I die.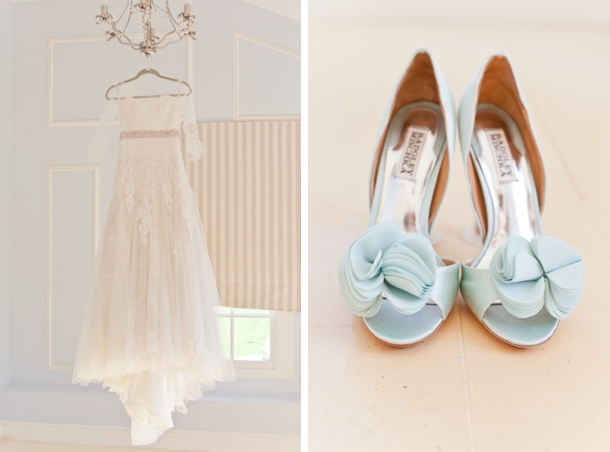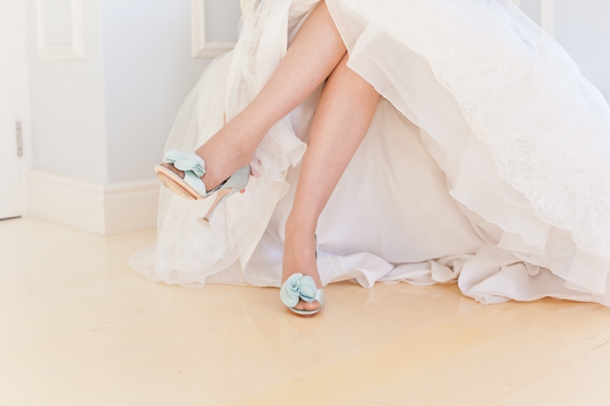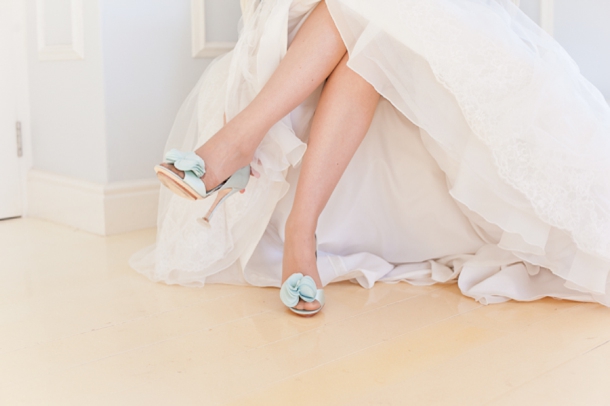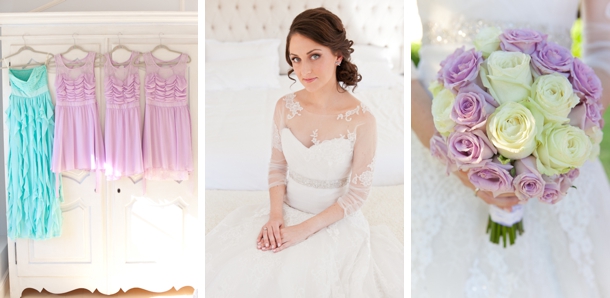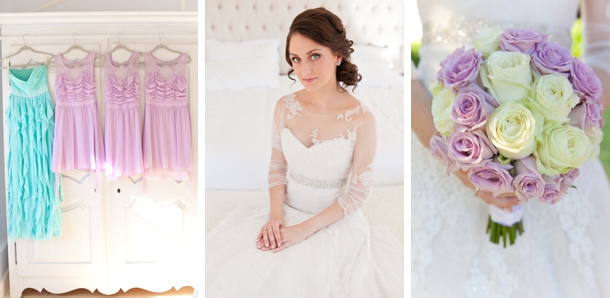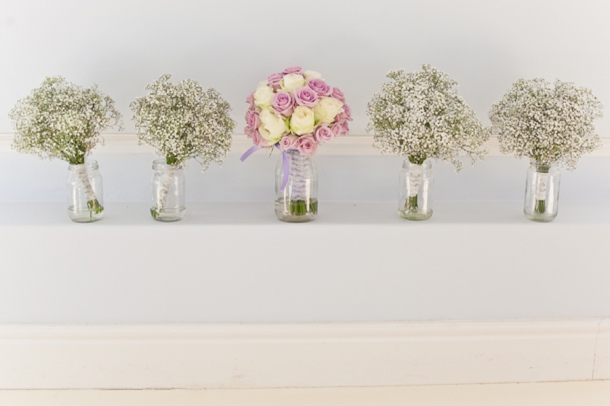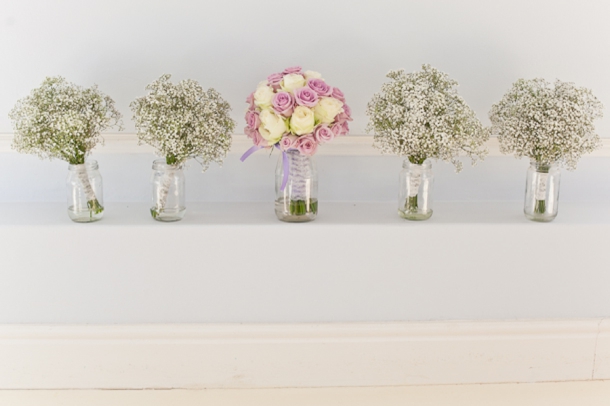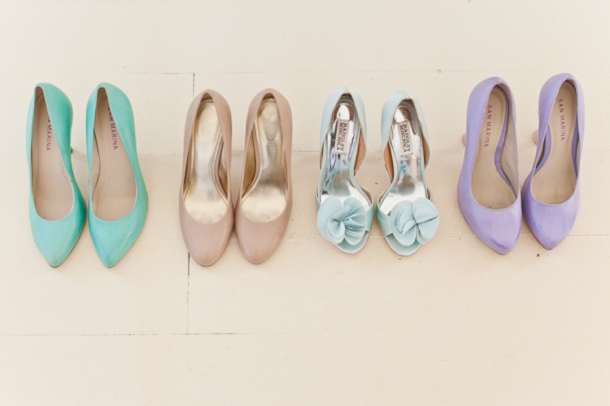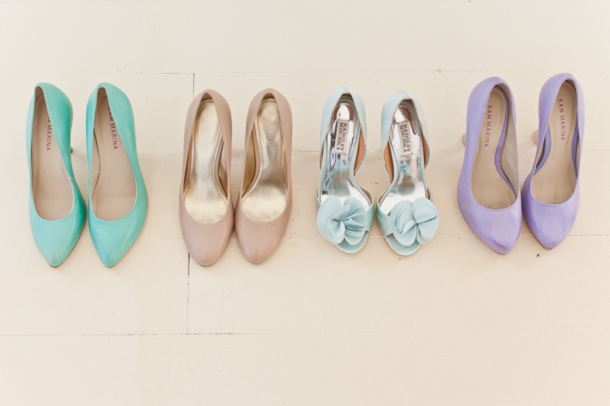 From the bride, Emma:
Bruce and I met years ago through mutual friends of ours who were dating. At the time we were both involved in other relationships but saw each other at social events from time to time. Over the years our paths seem to keep crossing, even after our friends broke up and eventually, when the time was right, I agreed to go out with him. From then on we were inseparable.
Bruce proposed to me on a Sunday evening. He had been at his ten year school reunion and I thought he was taking me out to dinner because we hadn't seen each other all weekend. A drive to the winelands took us to the Delaire Graaff Estate where we drove up the misty road (which with hindsight was rather majestic) to their restaurant, Indochine. and were the only diners in the whole restaurant. We had a table with the most magnificent view over the valley and we were treated like royalty by the restaurant staff. After one of the best meals I've ever had! I went to the bathroom and when I came back Bruce got down on one knee and popped the question…best night ever!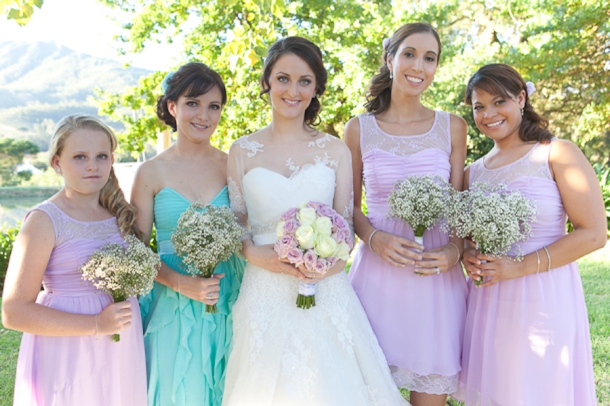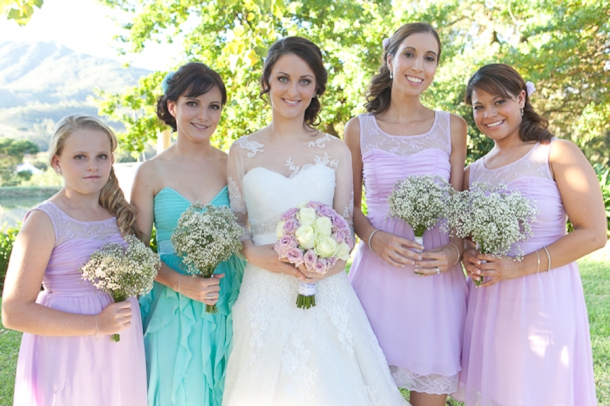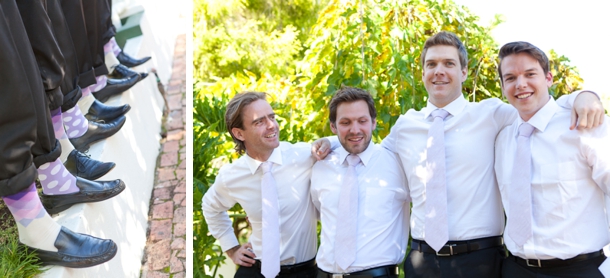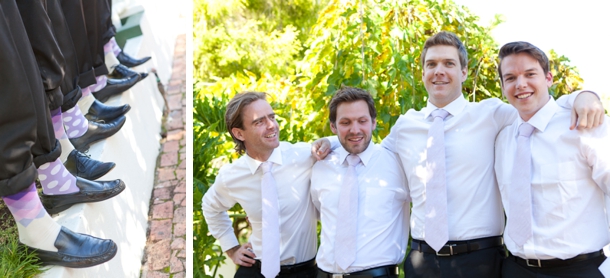 We only looked at three venues, but from the moment we drove up to Tanglewood we knew nowhere could compare to it. It was beyond perfect! We fell in love with the guesthouse with its soft blue and white colour palette – it was simply gorgeous and the grounds were the ideal setting for an outdoor ceremony. Then we saw the actual venue and we were blown away. It was completely white from floor to ceiling with the most beautiful crystal chandeliers hanging from exposed rafters. As I saw it I could just picture our wedding, I don't know how to explain it, it just felt right.
The white colour palette was also perfect for us because it was such an elegant blank canvas to put our personal stamp on. We knew from the beginning we wanted a country style wedding done in a more clean, chic way. I am obsessed with lace so for us this was the ideal starting point, which in the end became the inspiration for most of our wedding décor. For our colours, we chose a pastel palette of lilac and mint, which we knew would work well against the white backdrop of Tanglewood. The colours also contributed to that soft, feminine feel inspired by lace.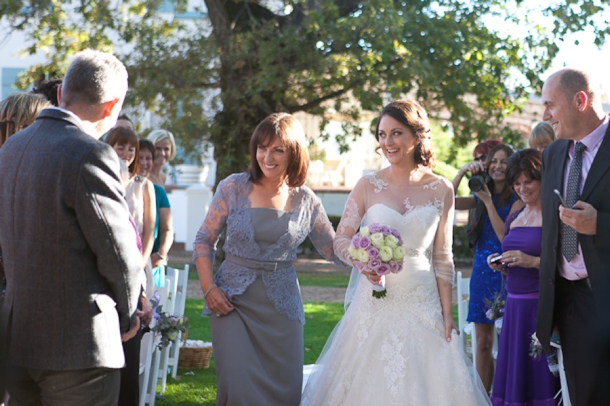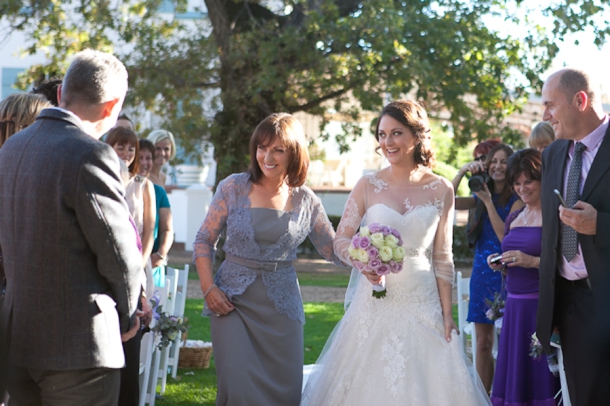 Our wedding was 95% DIY which made every aspect of the day that much more special. I come from a very creative family, so for my mom and I, planning a wedding was a dream come true. Saying we were hands on would be an understatement! Together we planned and executed most of our design concept. Somehow from day one we were on the same page with what we wanted the look to be and we were adamant about doing everything ourselves. My mom and I enjoyed the planning and creating of our wedding (and some of our friends' weddings) so much that we have started our own business, Whispers of May. We have been bitten by the wedding bug and are loving being involved in making other couples' dream weddings a reality! So if you need help or just some advice, give us a shout.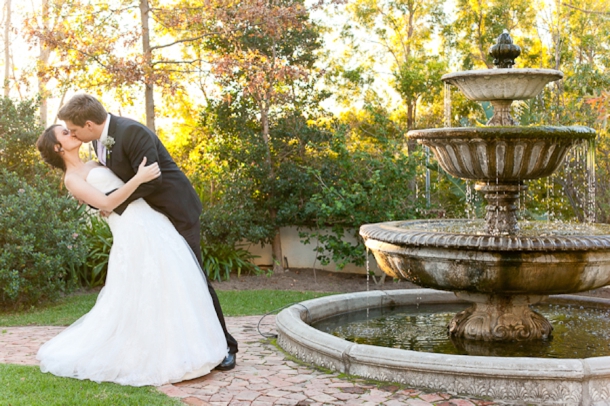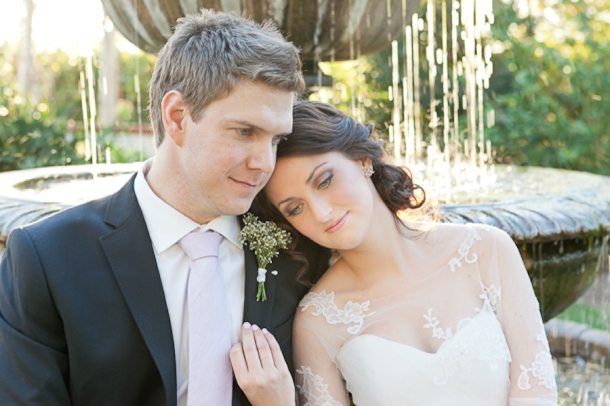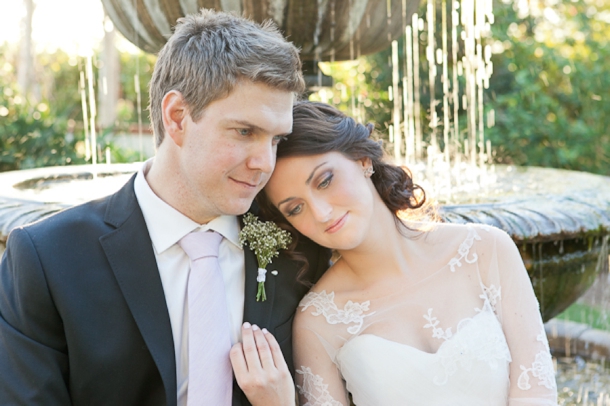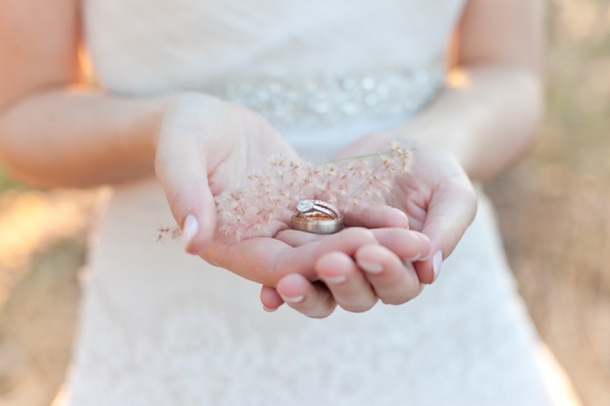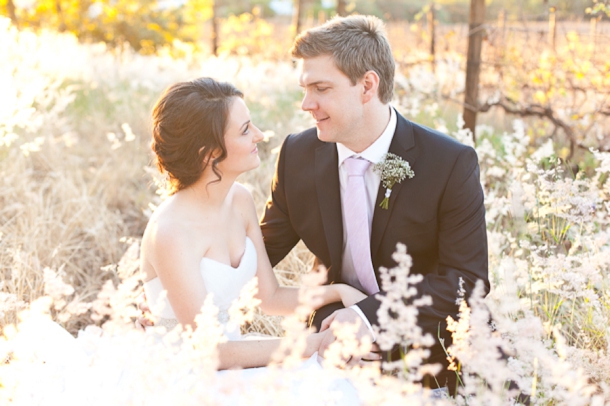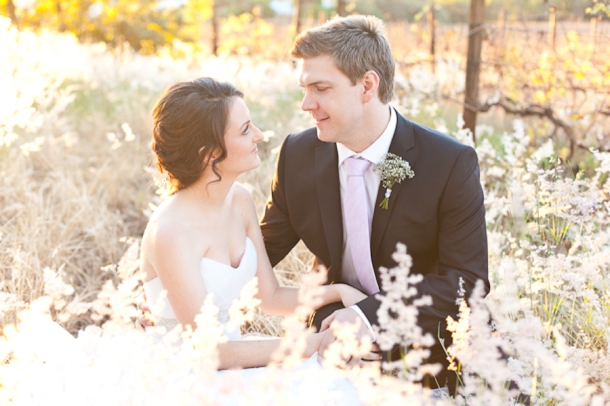 From the planning stages we collected all sorts of glass bottles, which my mom hand painted herself to match the colour scheme. For the table runners she spent hours hand cutting lace curtain fabric and individually dying each one. She sourced all the flowers herself because we knew our options would be limited in May.
I made all of the wedding invitations myself as well as all our wedding day stationery, like our order of service, seating charts, menus, place cards. It was hard work because I wanted everything lasercut to fit in with the lace theme (which is somewhat time consuming when you are doing everything yourself). I also liked the idea of origami flowers so I spend many hours hand folding these to decorate our ceremony. In the end though it was worth all the time and energy because it made the wedding so much more personal.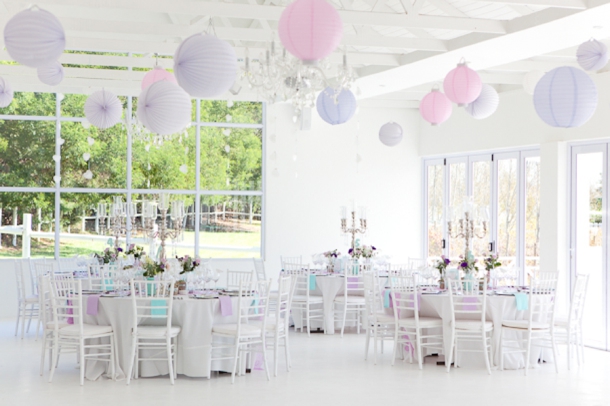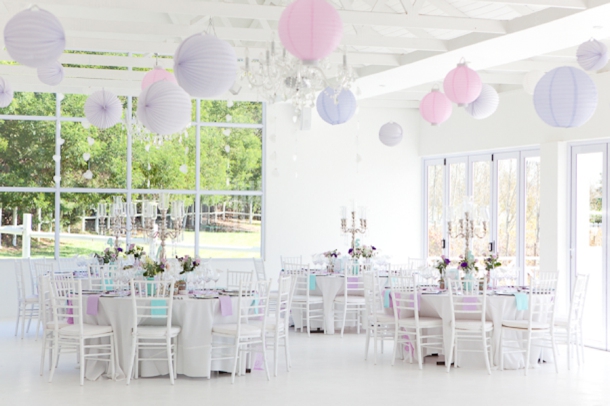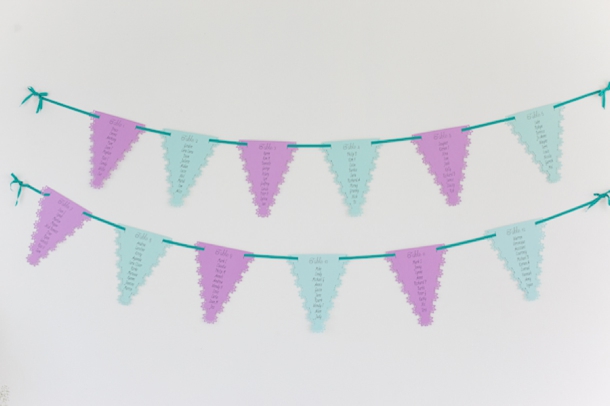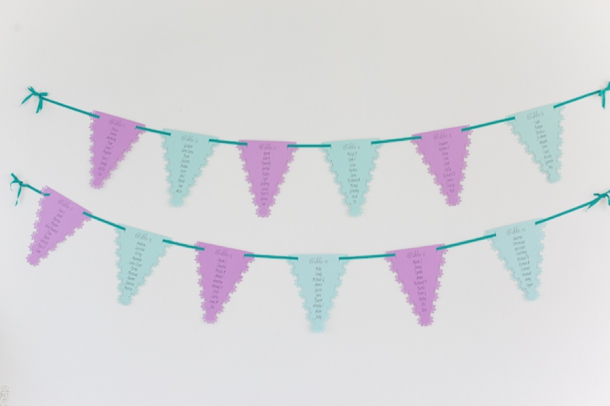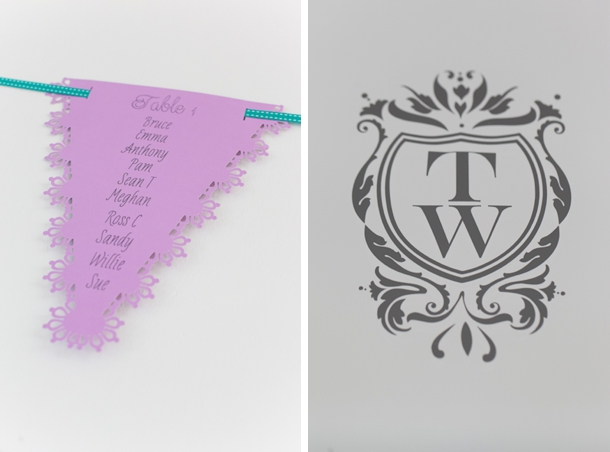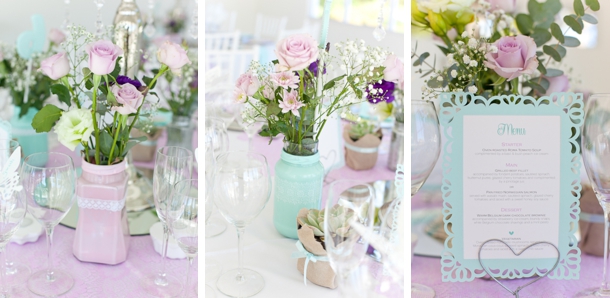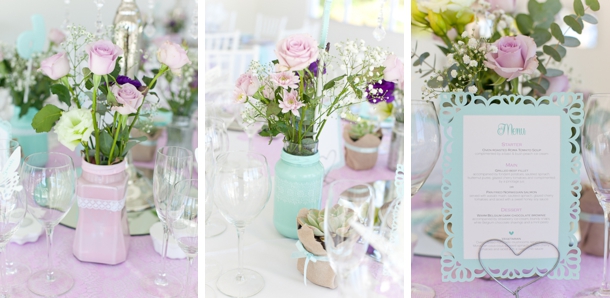 We had a candy table at our wedding which was my husband's baby…he is a sweet addict! I think it was his favourite part of the wedding. We went shopping to sweet factories and he was literally like a kid in a candy store. He had one criteria, the sweets do NOT have to match the colour scheme (much to my horror). For the table we chose all the old school sweets from when we were kids and it was such a hit with our guests. Everyone was reminiscing about childhood favourites!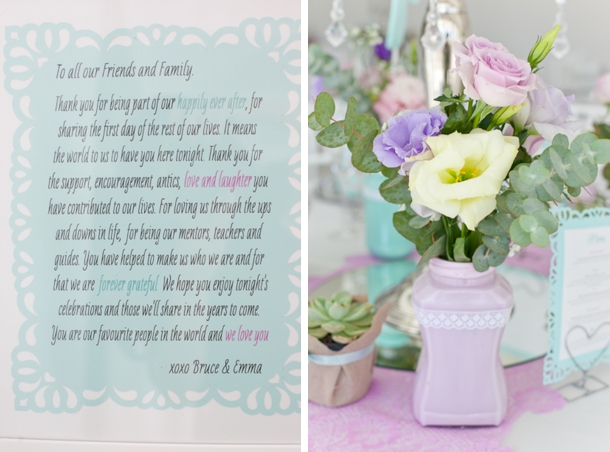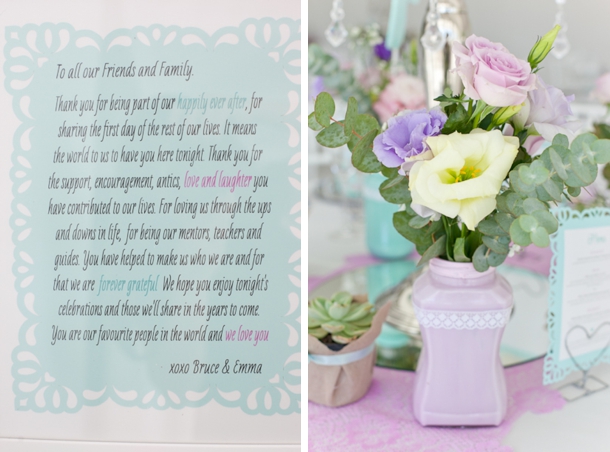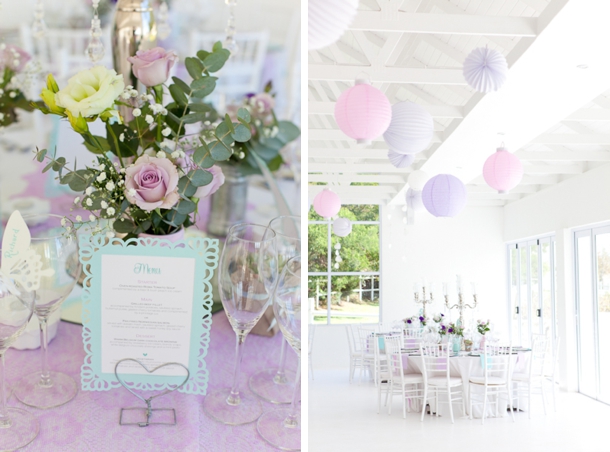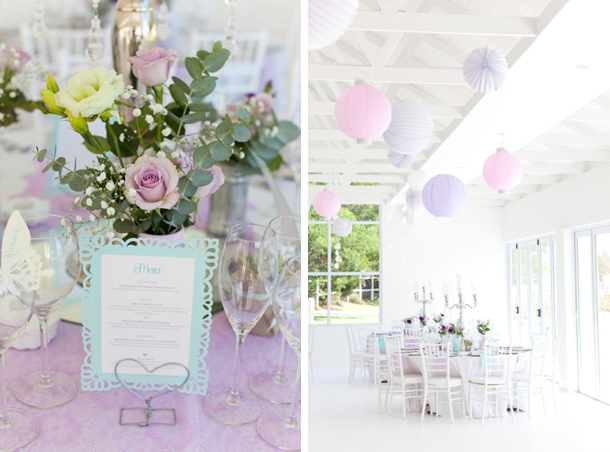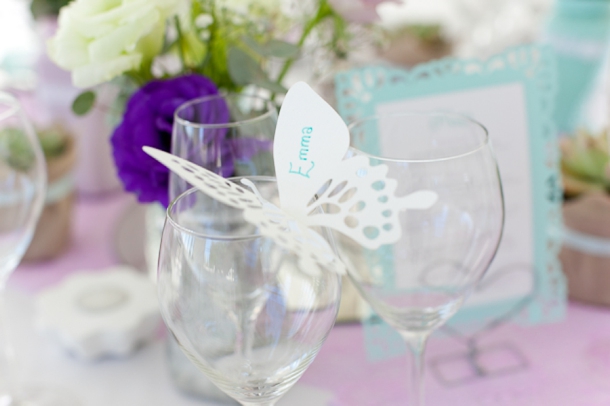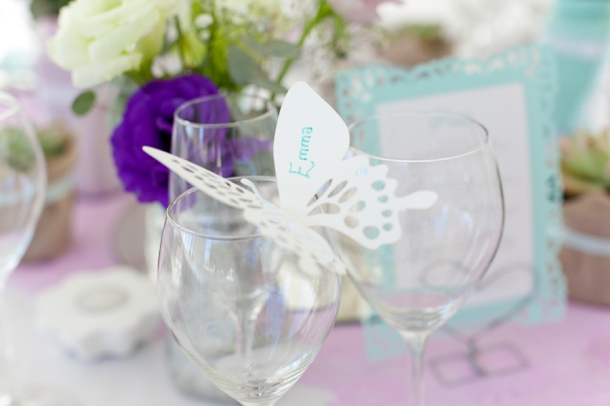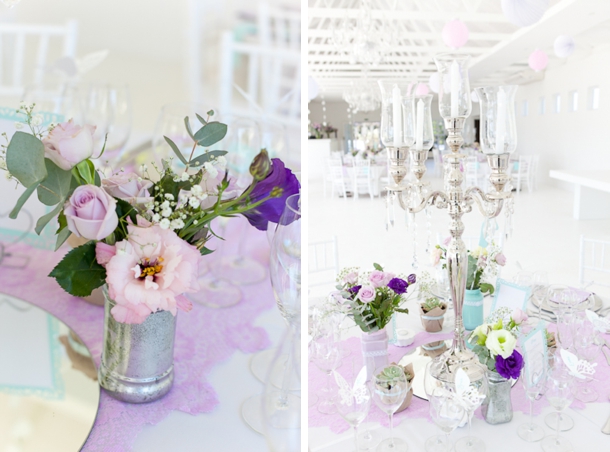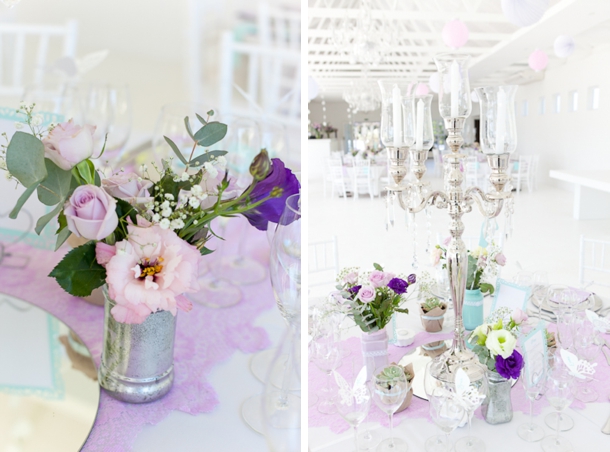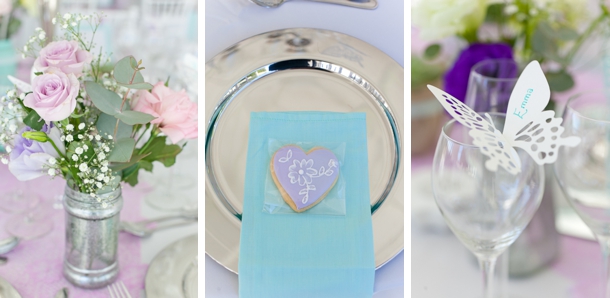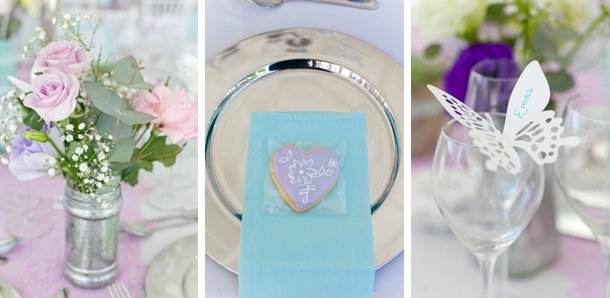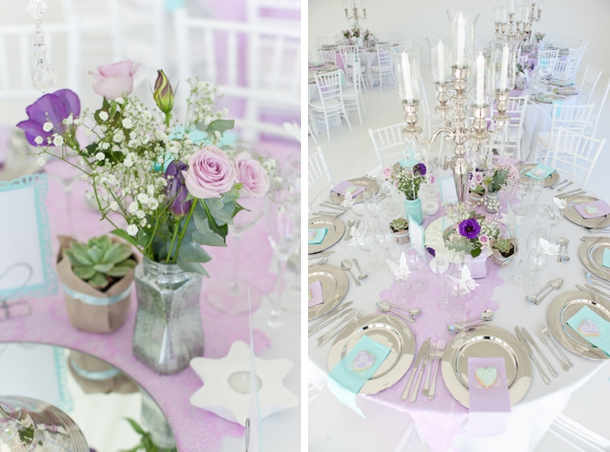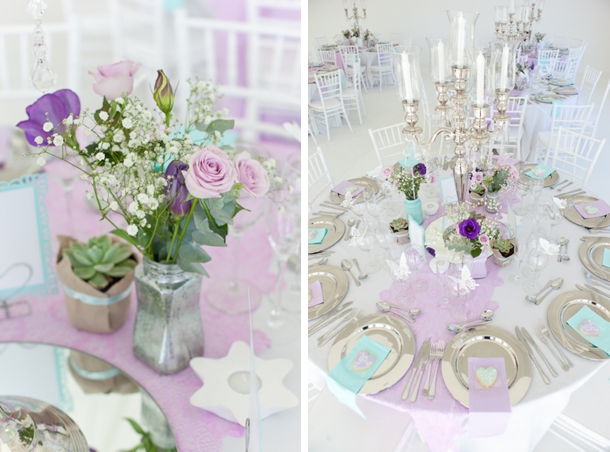 One of my favourite moments of the wedding was during the ceremony. We decided to do something different with our rings where a ribbon was passed to all our guests sitting at the aisle. They then moved the rings from the back of the aisle to our best man at the front. It's supposed to symbolize the way our family and friends have helped shape who we are. What was so special though was that my, very talented, cousin (who played the piano for our ceremony) played a very moving piece while this happened and from being so composed up to this point I got really emotional and when I looked up I saw most of our guests in tears. It was a very intimate moment.
I think we both feel so lucky in so many ways. You always have this idea in your mind of how you'd love something to turn out and for us our wedding completely surpassed all our expectations. Even the day itself – when we chose May we knew it was highly likely the weather would be bad but we woke up to the most perfect summer day, not a cloud in the sky. From the first moment, everything was so magical and there isn't a single thing we'd do differently.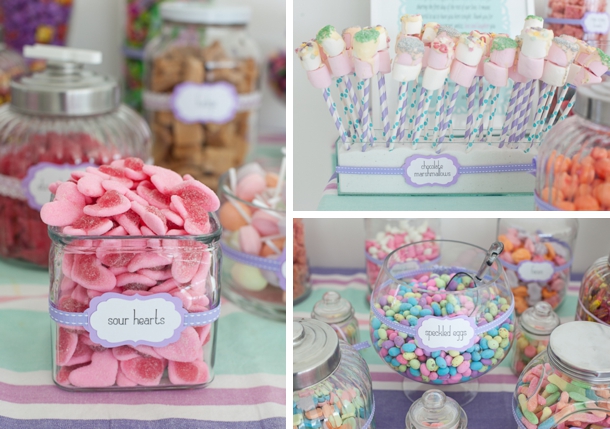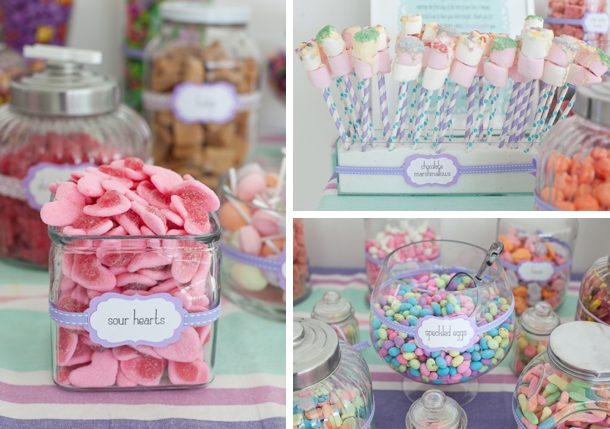 I definitely think you need to take time in the beginning to figure out what you want for your special day. If you have a clear idea in your mind it makes the rest of the process so much easier. My mom and I are really creative people so we already had so many ideas but we still found sites like Pinterest as well as bridal blogs really helpful to fine-tune our design concept. Don't be afraid to dream big! If you're like most girls you've been imagining your wedding day for long before the question was popped so don't settle for less than what you've always dreamt about. This doesn't mean you have to blow the budget; remember to always shop around for quotes and know that most service providers are willing to negotiate. Also don't forget that DIY is a really great way to keep costs down and it can be a really fulfilling way to get even more involved in your day. Lastly, it sounds clichéd but my best advice is not to sweat the small stuff! It's so easy to get caught up in things that don't ultimately matter and all that happens is you end up beyond stressed. Planning a wedding can be such fun so allow yourself to enjoy the process. It really is such a special time in your life.
Thanks so much, Emma and Bruce – wishing you a wonderful marriage and much success in the industry! And of course I'd like to thank the awesome Veronique Mills for sharing her lovely pics – head over to her blog for more.
SERVICE PROVIDERS
Venue: Tanglewood | Catering: Vanilla Ice Catering | Photography: Veronique Photography | Flowers, decor & stationery: Whispers of May | Retinue Flowers/Bouquets and Hiring: Lols Flowers | Cookie favours: Nelle Cakes | Bride's dress: Elizabeth Stockenström | Hair & makeup: Alicia Buckle | Hiring: Styled Functions | DJ: Warren Morse at Hey Mr DJ | Jewellery: Emma Anne Jewellery Design and Manufacture