I don't care what De La Soul think. Sometimes, one is the magic number. The number of children in my family. The number of hits Chesney Hawkes will ever have. The number of times I hope I will ever break down near Mooi River. And also, the perfect number of blooms for a chic but cost conscious bride (or just one who is in love with this trend as much as I am). Ladies and gents, the single bloom bouquet. Isn't it PURDY?
I know, I know. You're thinking it looks sad and sparse. You're picturing a sad little rose clutched in your hands as you walk down the aisle, or a lone lily on your arm. No no no. Sparseness (sparsity? what will I do without my OED) is not the point here. This trend is all about allowing one lush bloom to provide focus and structure as a bouquet – to be centre stage and steal the show. Exhibit One: The Magnolia.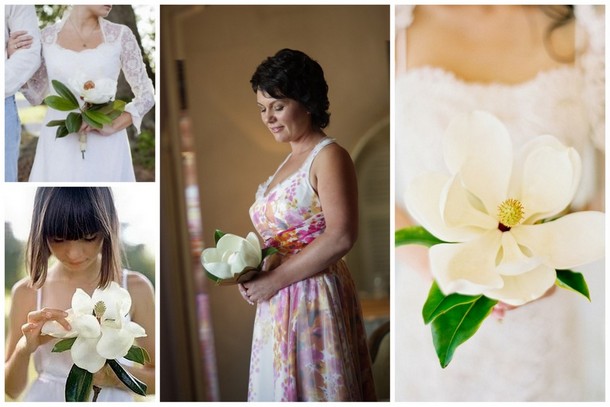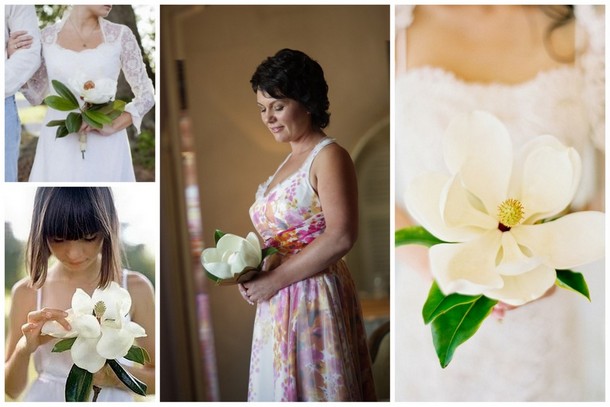 Images: Top left – via Pinterest; Bottom left – via Pinterest; Centre – Joe Dreyer; Right – Jose Villa
Our friends over in the American South have had a love affair with these beauties for years, but now we're on to them (and leading the trend is Cap Classique bride Alida of Flowers in the Foyer – total trendsetter). Just look at how beautiful and lush her bouquet is (centre, above – click here for the rest of the wedding), not to mention the other pieces of gorgeous I've assembled for you. I'll admit, this probably isn't a bouquet that will last all day, but its lovely simplicity (and incredibly scent) is all you need to walk down the aisle a happy woman. Consider other large blooms like a single, huge protea or sunflower for a similar effect.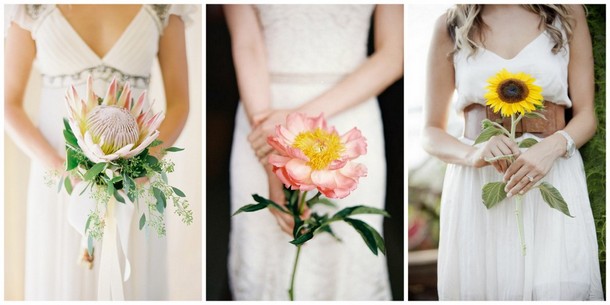 Images: Left – Jose Villa; Centre – Heather Waraksa via Style Me Pretty; Right – Buffy Dekmar via Style Me Pretty
Another, less straightforward (but just as showstopping) option is the composite rose. This is when your florist takes a single central rose and wires petals around it to create the illusion of a single, magnificent bloom. Sounds complicated, but it only takes around ten roses to accomplish and a good florist should easily be able to handle the process. Just look at these: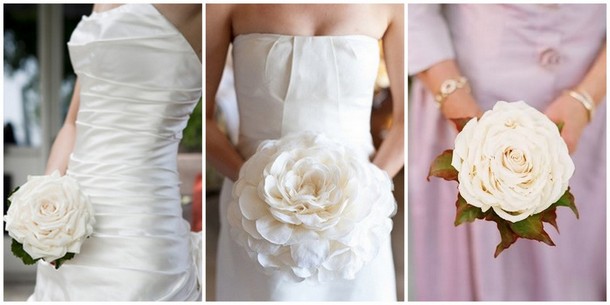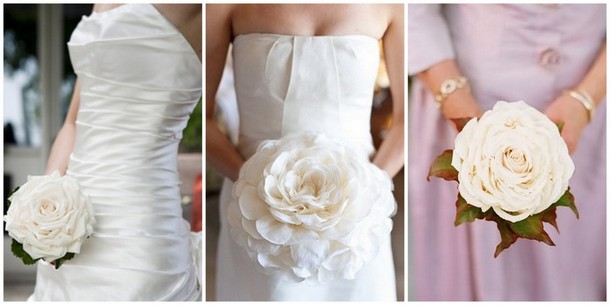 Images: Left – The Knot via Wedding Aces; Centre via Pinterest ; Right – source unknown
So beautiful. I'm especially in love with the extra large one at the centre.
And it's not just the bride who can benefit from this idea. Here are some bridesmaids with single bloom bouquets of their own: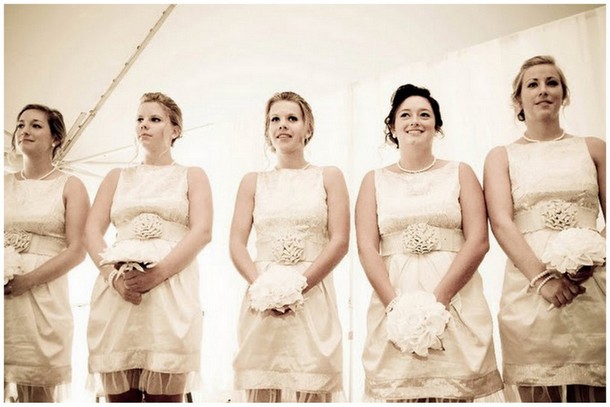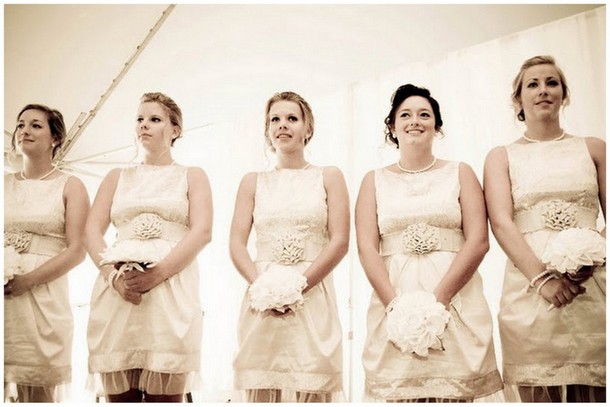 Images: Top left – Clayton Austin via Green Wedding Shoes; Top right – Robert Sukrachand Photography via Sparkle & Hay; Bottom – Anne Paterson Flowers
And finally, some more gorgeous and unusual inspiration (how much do we love the huge, fake flower in the centre? So Alice in Wonderland):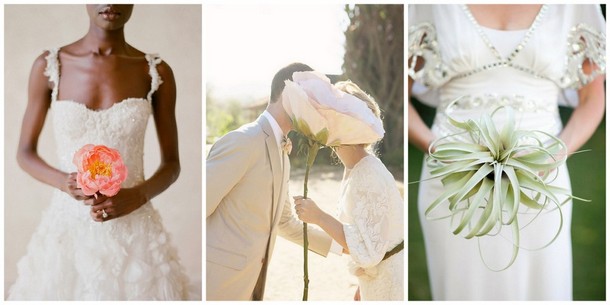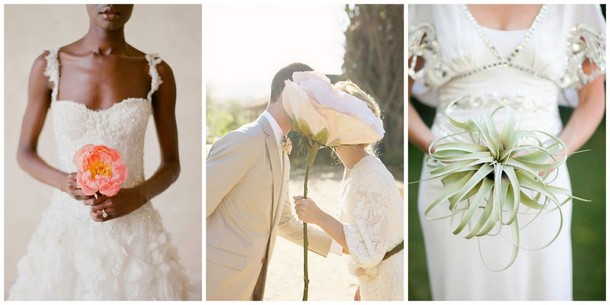 Images: Left – Elizabeth Messina via Pinterest; Centre – Thoughtful Day via 100 Layer Cake; Right – Mi Belle Wedding Photography via Style Me Pretty