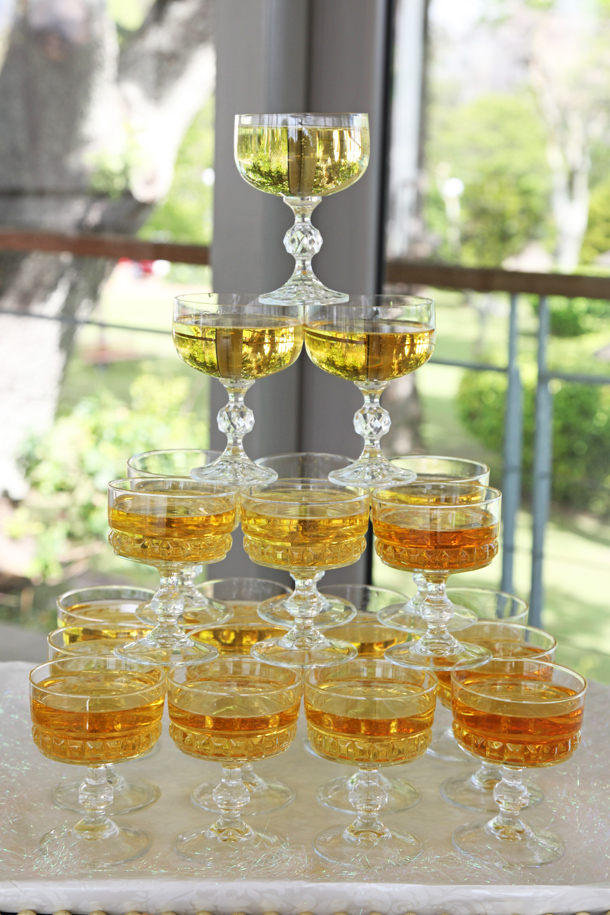 Morning lovelies! To start off our Friday, I'm sharing some pics from reader Marli of her kitchen tea, which was fun and colourful with a touch of the Great Gatsby. This one hits the balance perfectly for a daytime do – like an elegant 1920s tea party with a champagne tower, feather boas for all the girls, and even a view over Kelvin Grove's croquet pitch!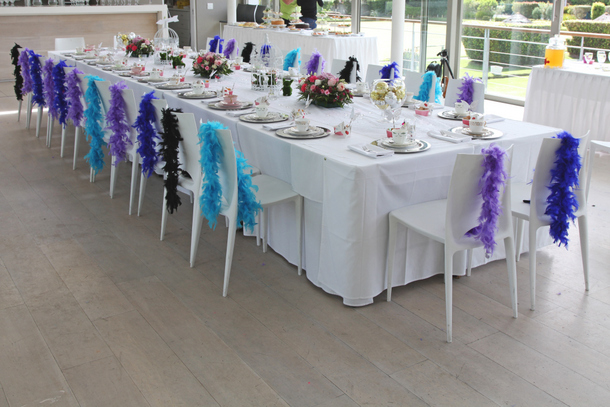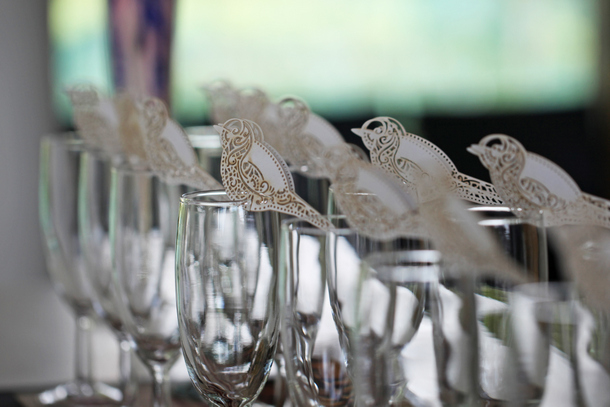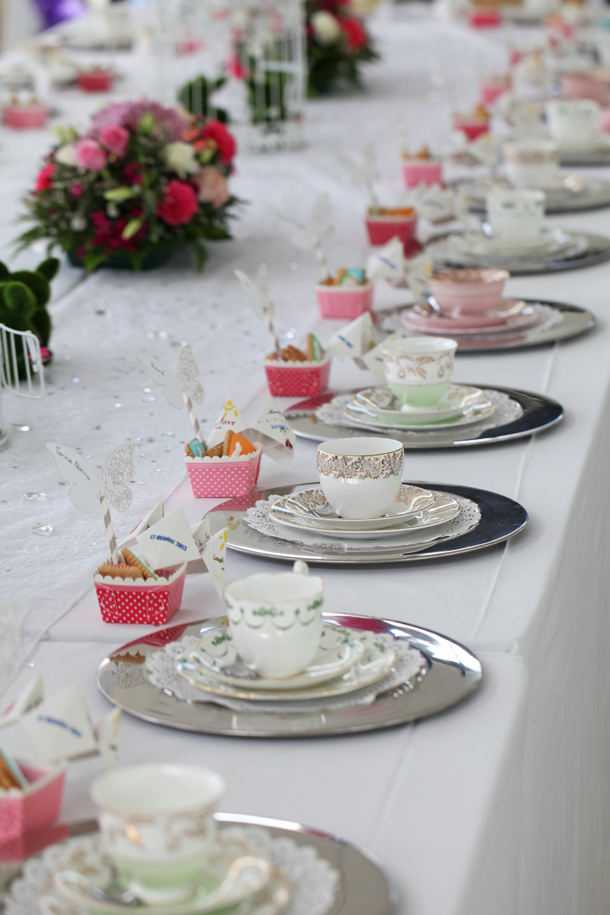 Here's some background from the then-bride-to-be:
My kitchen tea was organised by my sister (maid of honour) and bridesmaids. They decided on a Great Gatsby theme with whimsical vintage style based on the fact that I love to dress up. Kelvin Grove was the perfect setting, overlooking a croquet field. Each guest received a colourful feather boa and zoo biscuits in a cup on arrival, and of course they all dressed up. There was a vintage champagne tower, tea sets on the table (inherited from Ouma) and grassy bunnies, which made it all come to life. Then the games started, all based on 'housework activities', like cracking an egg with one hand (which holding an orange bag substituted for a baby), fixing my husband-to-be's shirt, and peeling a rather strange looking sweet potato, all the while answering questions about Pieter in between. Gifts and yummy food followed. As a memento, guests left advice or ideas for marriage for me to read later, and they took home goodies from the sweet table.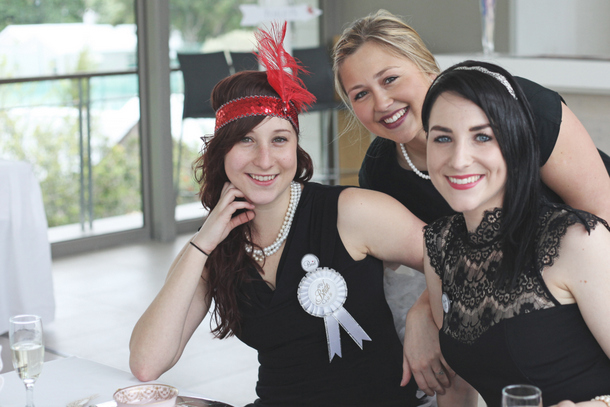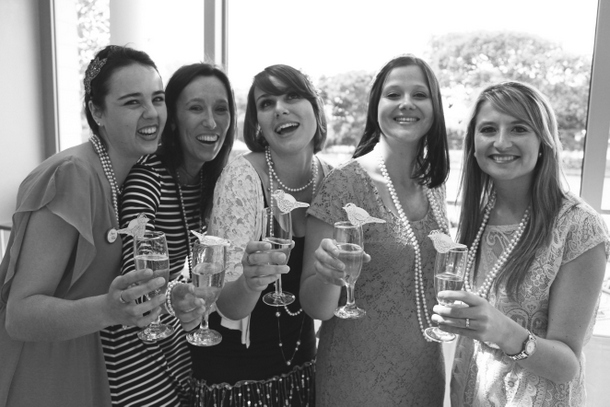 MORE GREAT GATSBY WEDDING INSPIRATION & IDEAS:
SERVICE PROVIDERS
Venue & catering: Kelvin Grove Country Club | Photography: Suzanne Swart | Cake: Nelle Cakes | Hiring: My Pretty Vintage & In Good Company, Merrypak