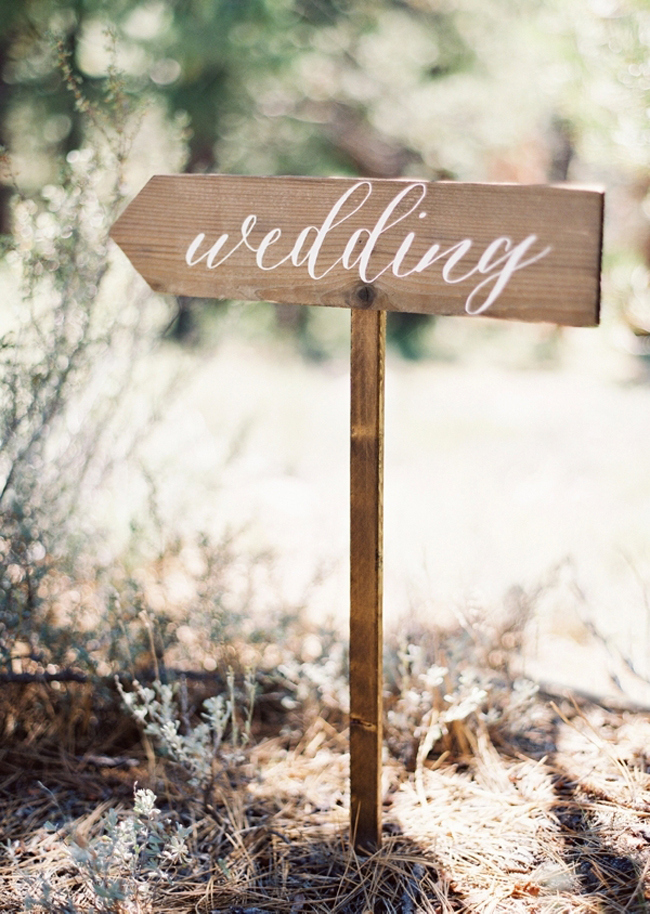 Wedding Directional Sign with Post by Mulberry Market Design

I remember a few years back when I was helping plan my beautiful friend Heidi's wedding. She was looking for an elegant rustic/garden vibe for her reception and one of the ideas we came up with was having directional signs, which were handmade and lettered for each table. Of course, directional signs like the one above are now nothing new to weddings, but at the time, it was new. Nowadays we could have saved ourselves all that time and trouble and just headed over to Etsy, where I found a treasure trove for rustic brides and grooms of the most gorgeous signs, calligraphed on wood, for every signage need you could possibly have at your wedding. So of course, I had to round up my faves!
Links in bold denote affiliate links. The cost to you remains the same, but SBB may receive a commission for any sales made.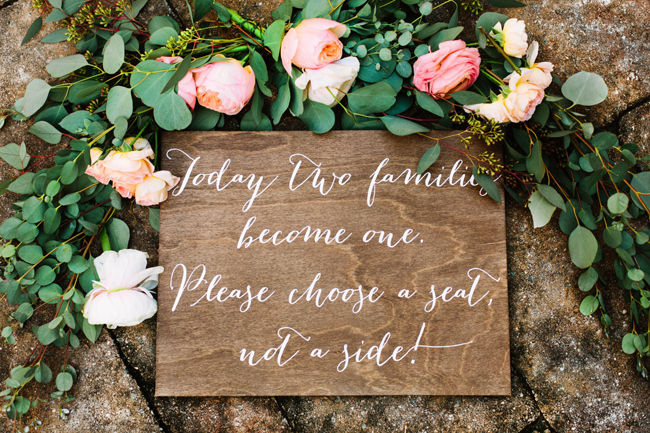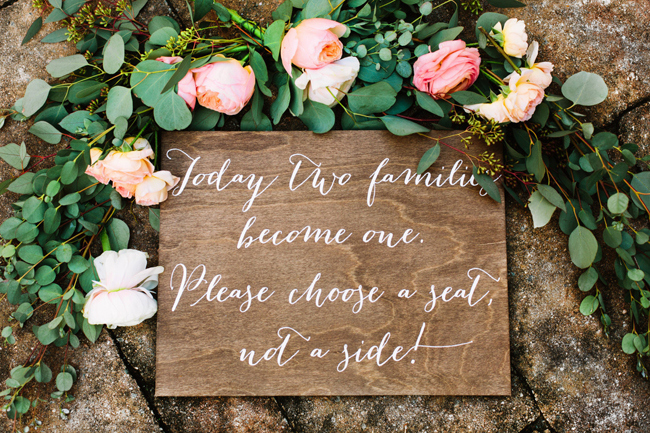 Wedding Seating Sign by Paper and Pine Co (Image: E Bea Photography)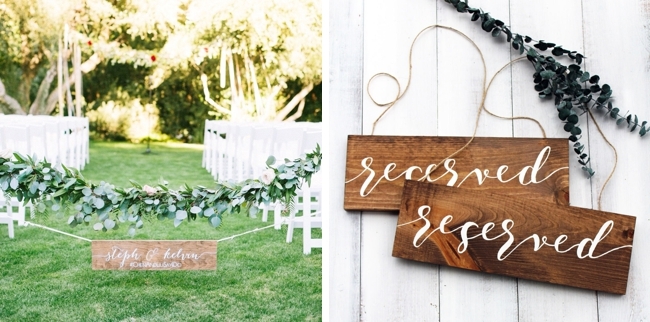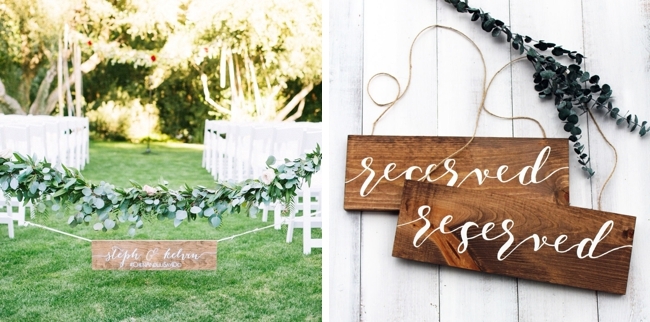 Wedding Hashtag Sign by Paper and Pine Co (Image: Rebecca Fishman) (left) | Reserved Signs for Wedding by More Than Lace (right)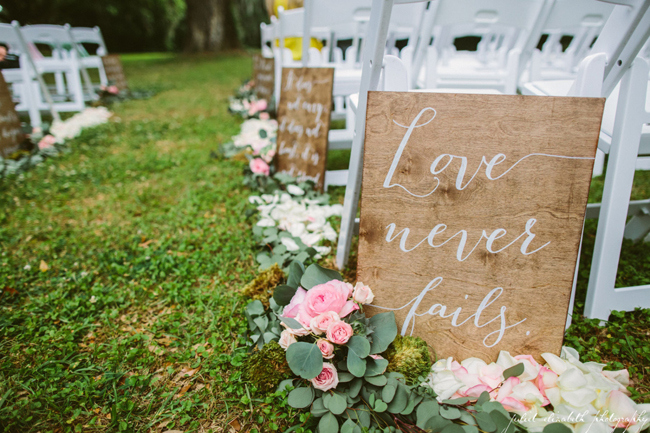 Full Set Corinthians Aisle Signs by Paper and Pine Co (Image: Juliet Elizabeth Photography)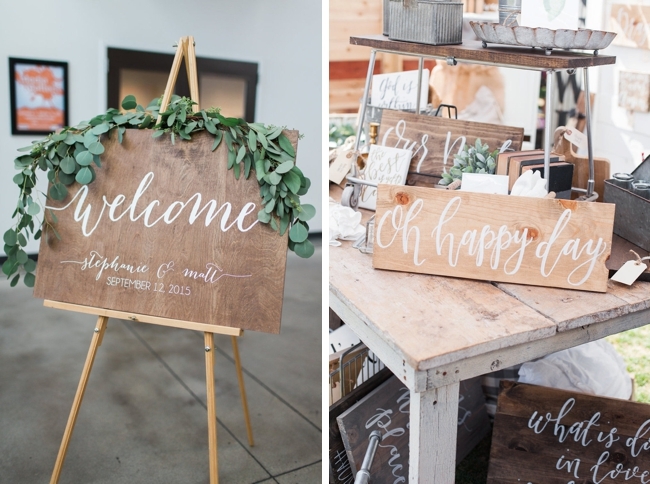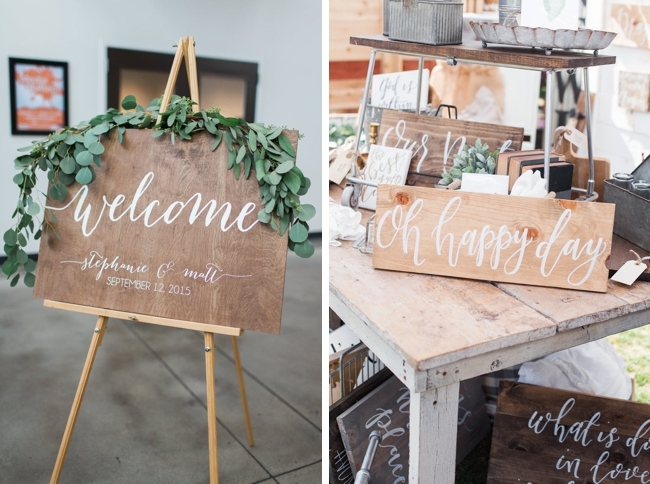 Wedding Welcome Sign by Paper and Pine Co (Image: Lauren Muckler Photography) (left) | Oh Happy Day Wood Sign by Jenna Davis Writes (right)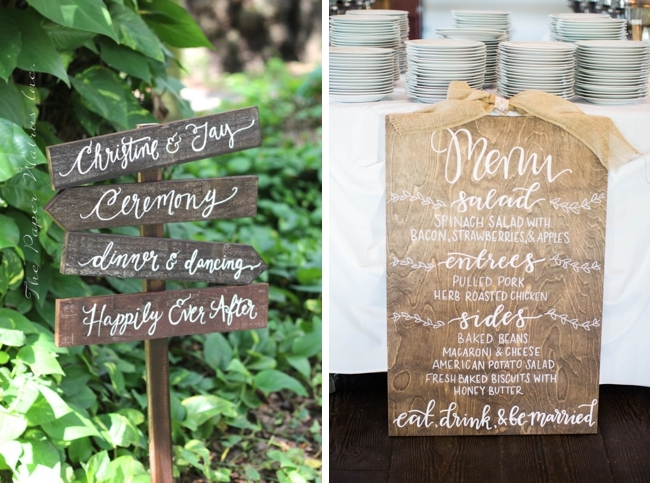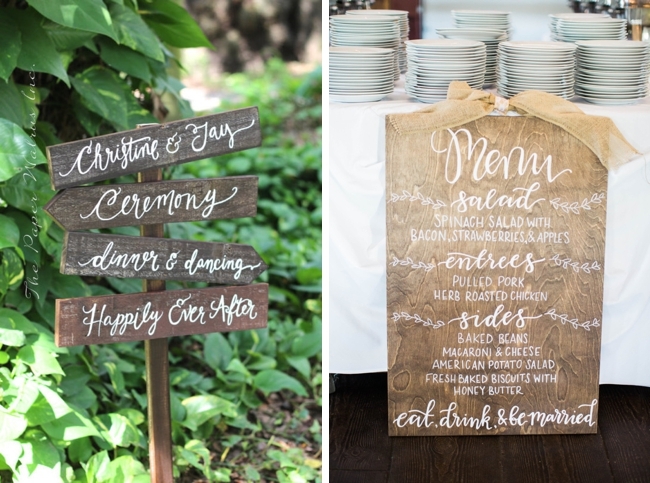 Personalized Wedding Directional Signs by Mulberry Market Design (left) | Menu Sign by MG Fancy Font (right)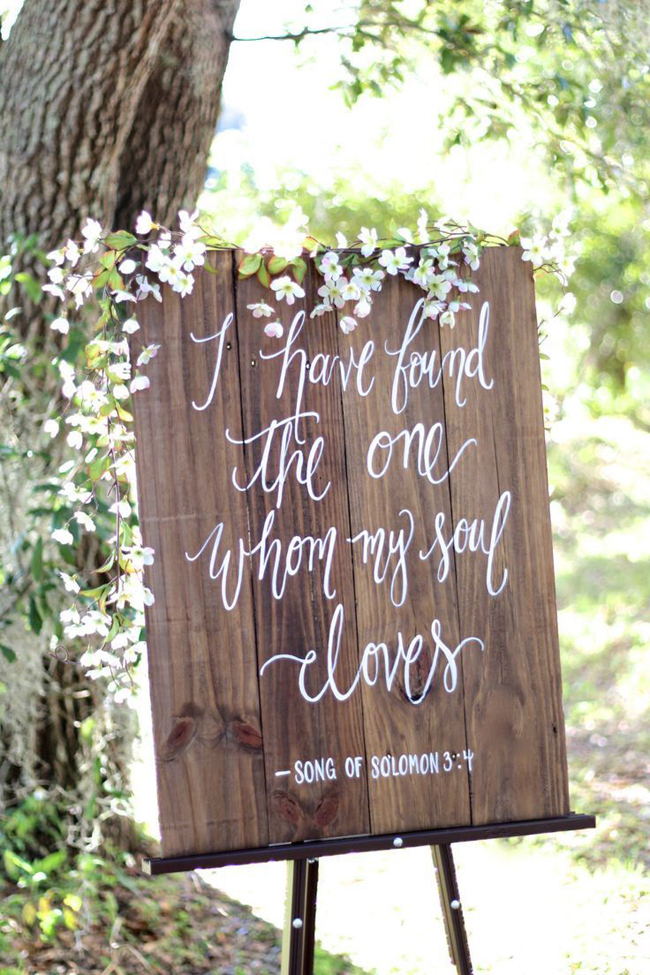 Song of Solomon Bible Verse Sign by Mulberry Market Design


Wedding Chair Signs by Rosa Lilla (left) | You Are My Greatest Adventure Customizable Wood Slice by The Lovely Line Shop (right)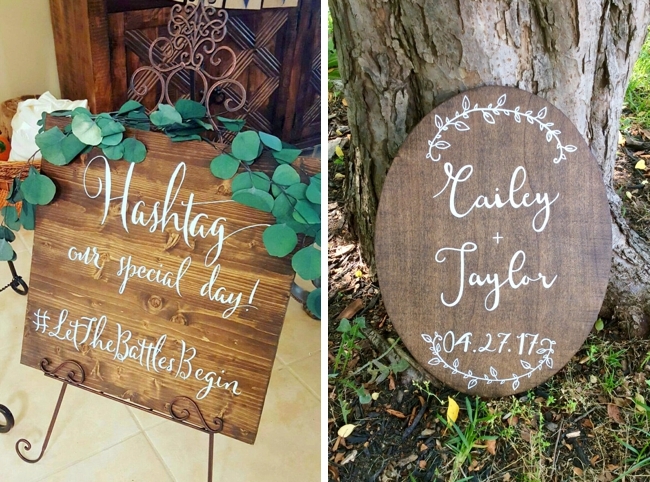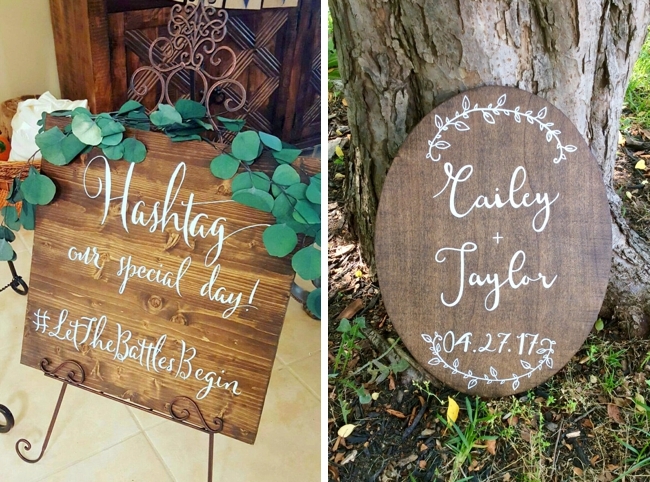 Hashtag Wedding Sign by Gracie Design Studios (left) | Rustic Wood Wedding Sign by Simply Inspired Sign Co (right)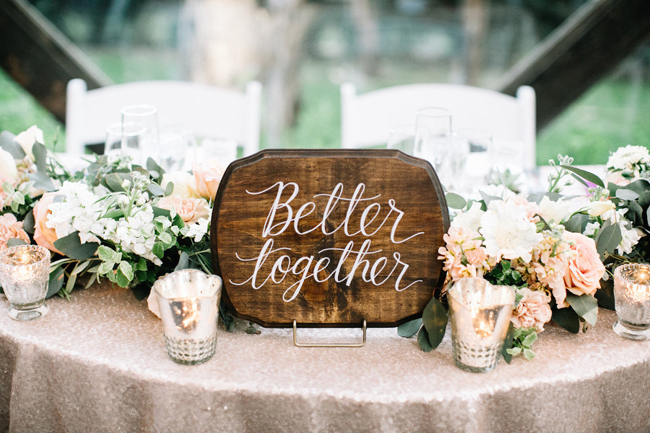 Better Together Wood Sign by Amanda Lee Lettering (Image: Rachel Jane Photography | Florals: thelittlebranch) (right)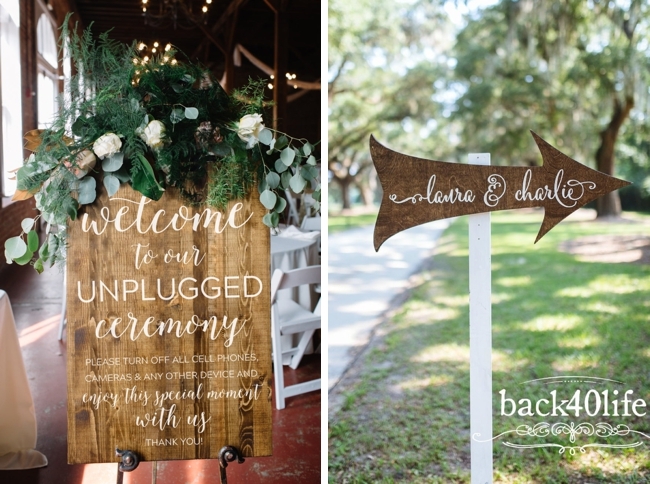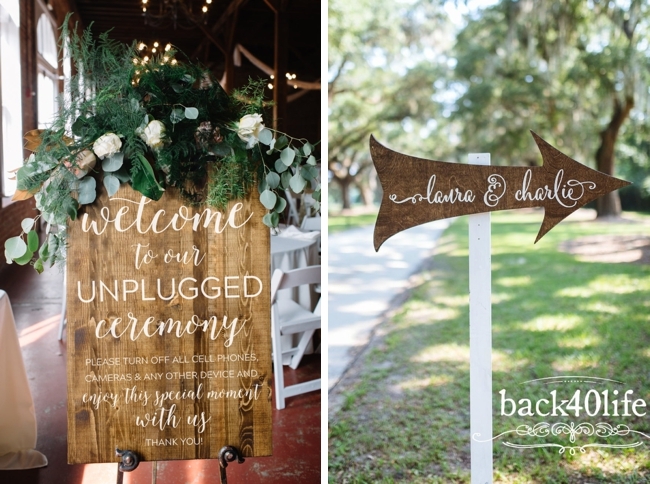 Unplugged Wedding Sign by OAKYdesigns (left) | Personalized Calligraphy Arrow by back40life (right)

Wedding Welcome Sign by Evergreen Design Signs (left) | Eat Drink And Be Married Sign by Country Wedding Signs (Image: KEEPSAKE MEMORIES PHOTOGRAPHY) (right)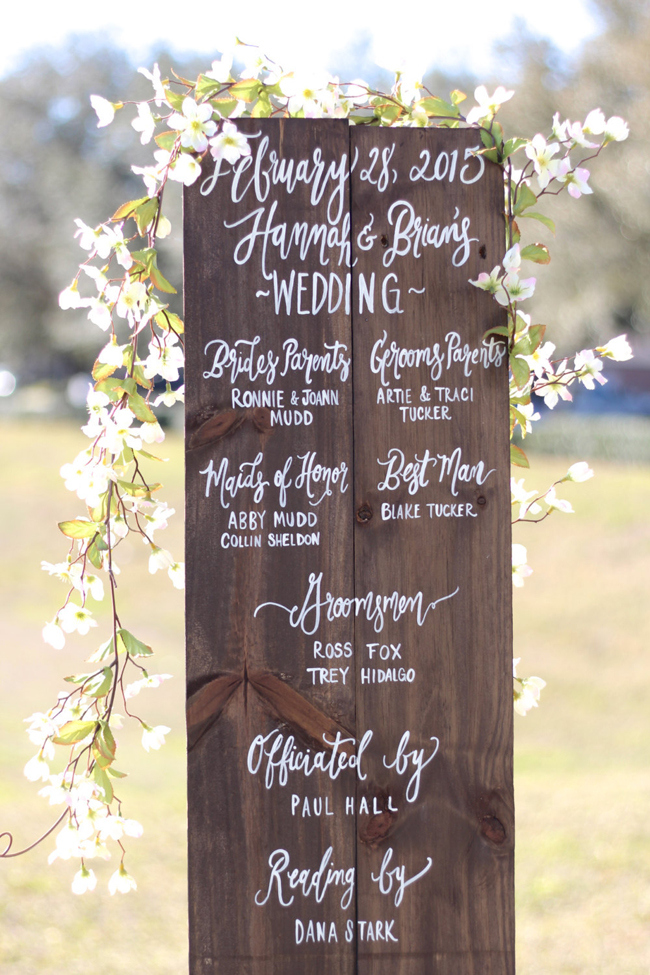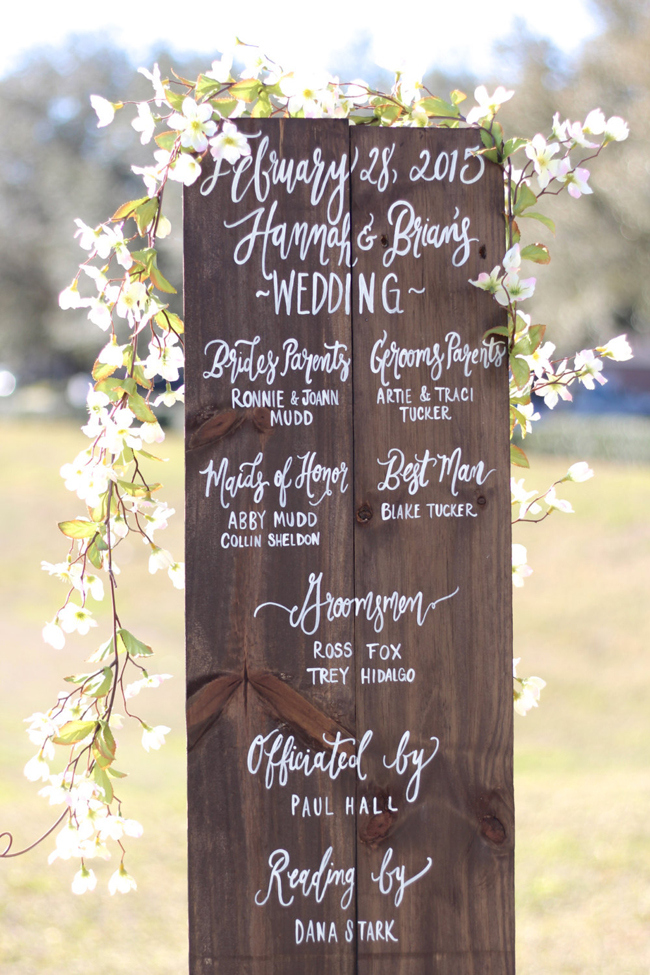 Wedding Program Sign by Mulberry Market Design