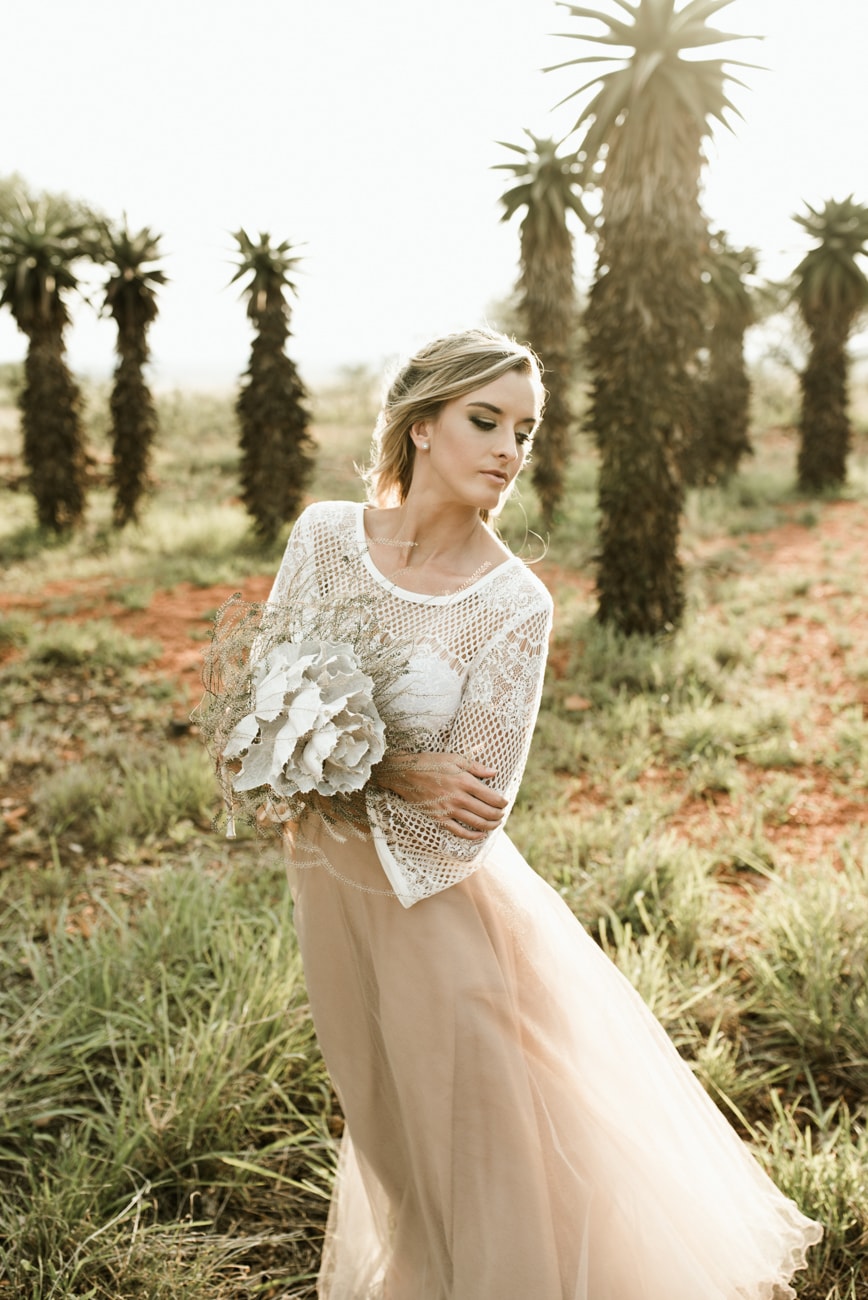 We're so lucky here in South Africa to have such a range of natural landscapes, from the lush tropical Natal greens I'm surrounded by every day myself, to the shimmering desert textures of the Karoo, and the wild expanses of the bushveld. Today's shoot celebrates some of that natural beauty, with a palette of matte greens and oranges and yellows with pops of deep red, a backdrop of gorgeous aloes, and rustic, desert-inspired table details and stationery. This makes for such a fabulous wedding inspiration for you brides-to-be to draw from – like a homegrown version of boho chic… especially when you add in the dresses from the Spellekussing Bohemian Bridal range showcased here! I'm a sucker for this kind of wild beauty, photographed here by the talented Natalie Loots!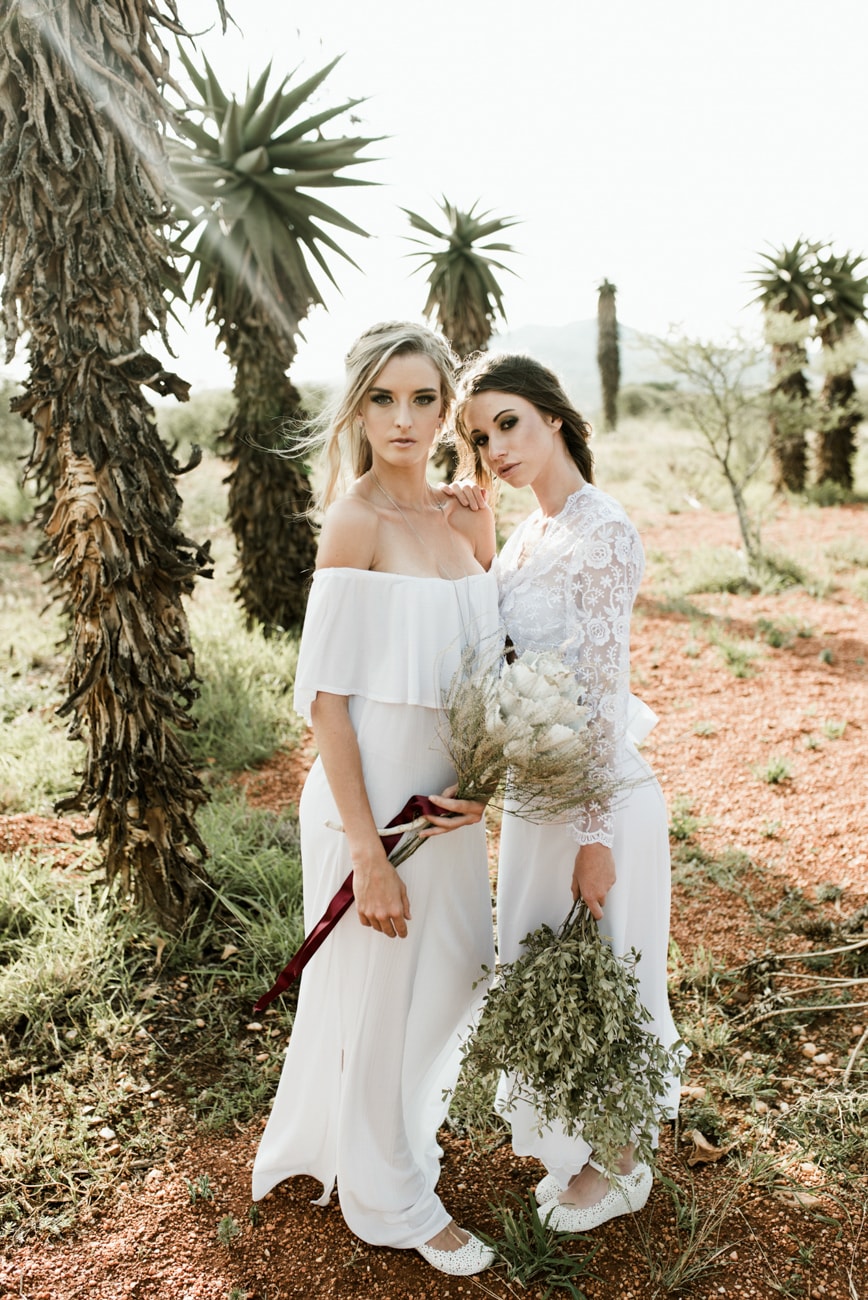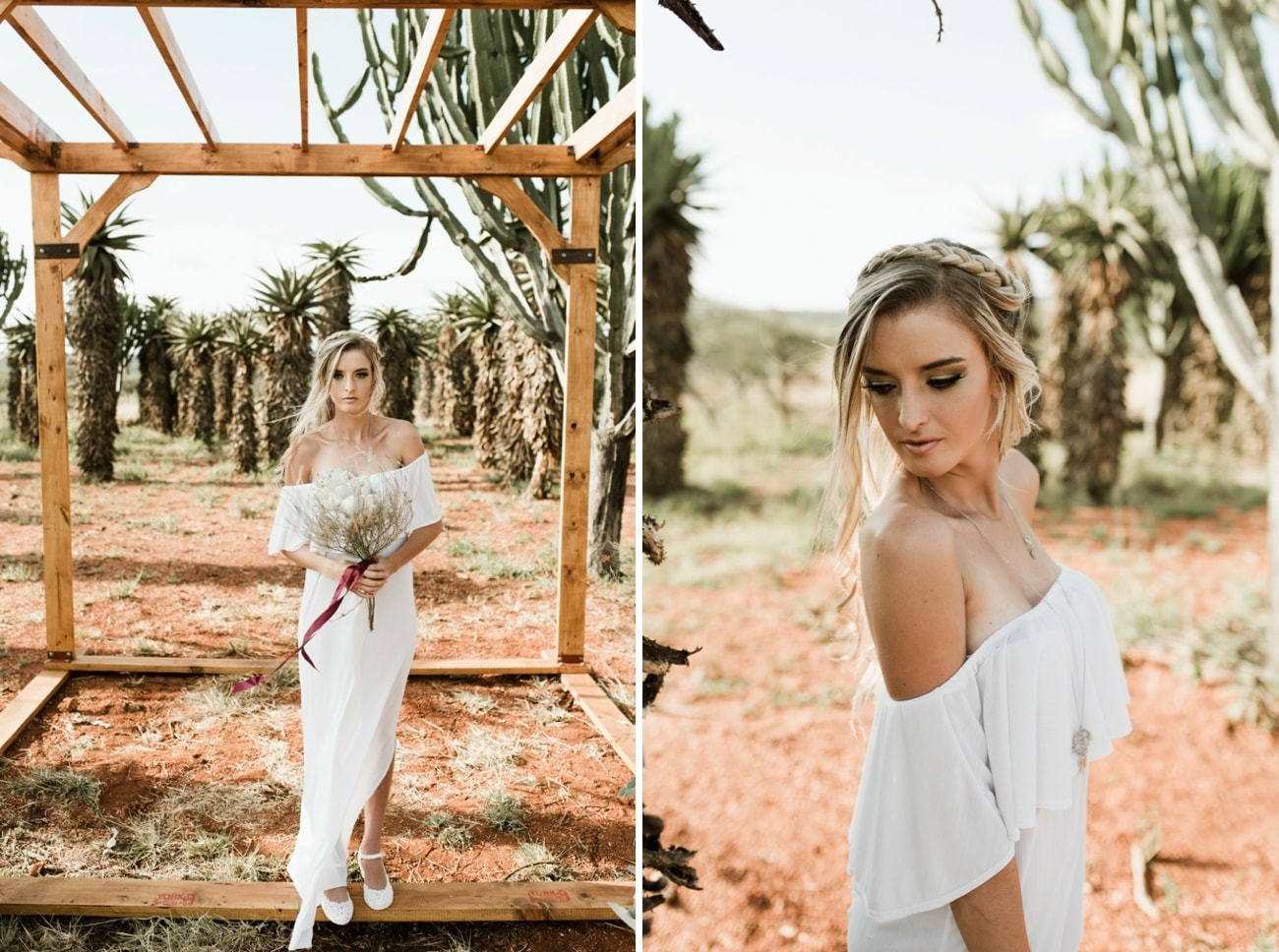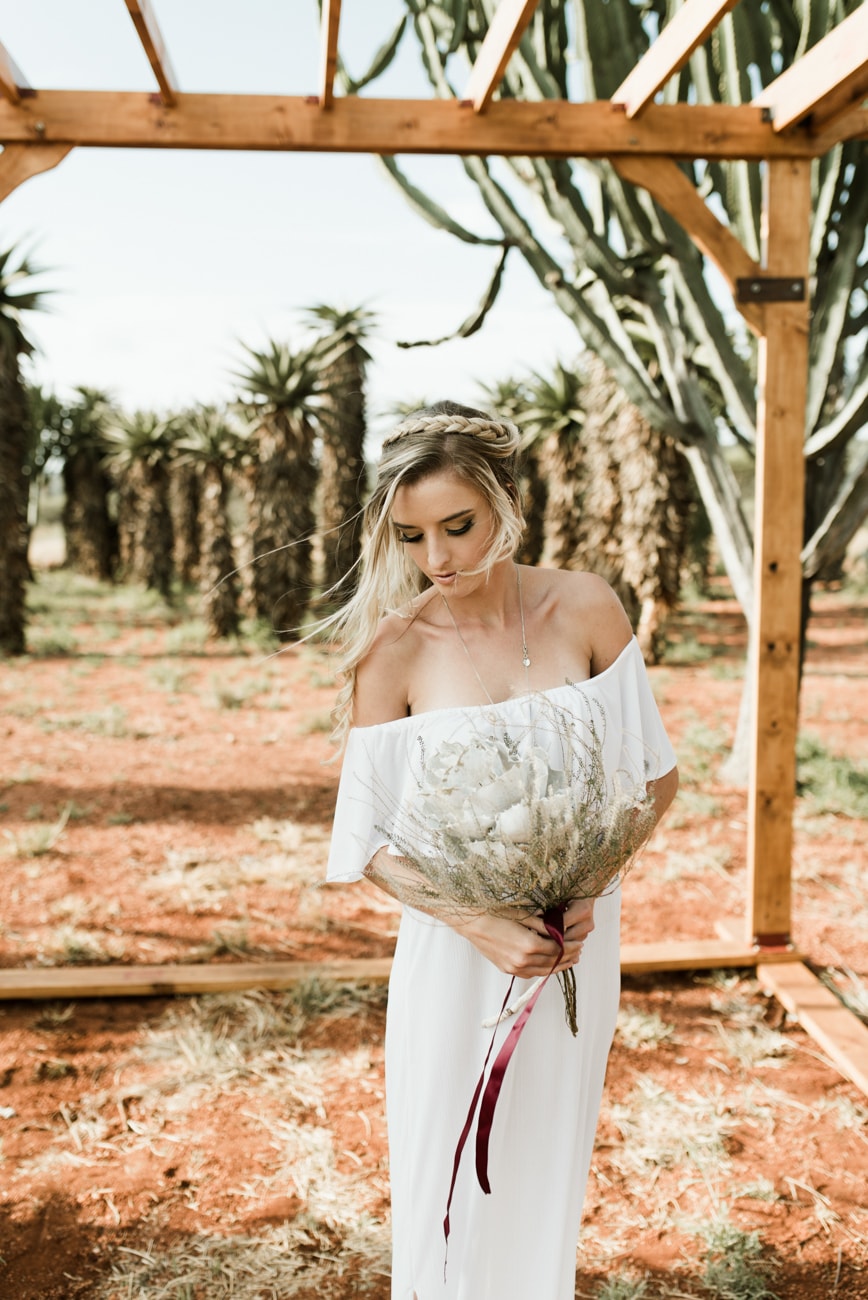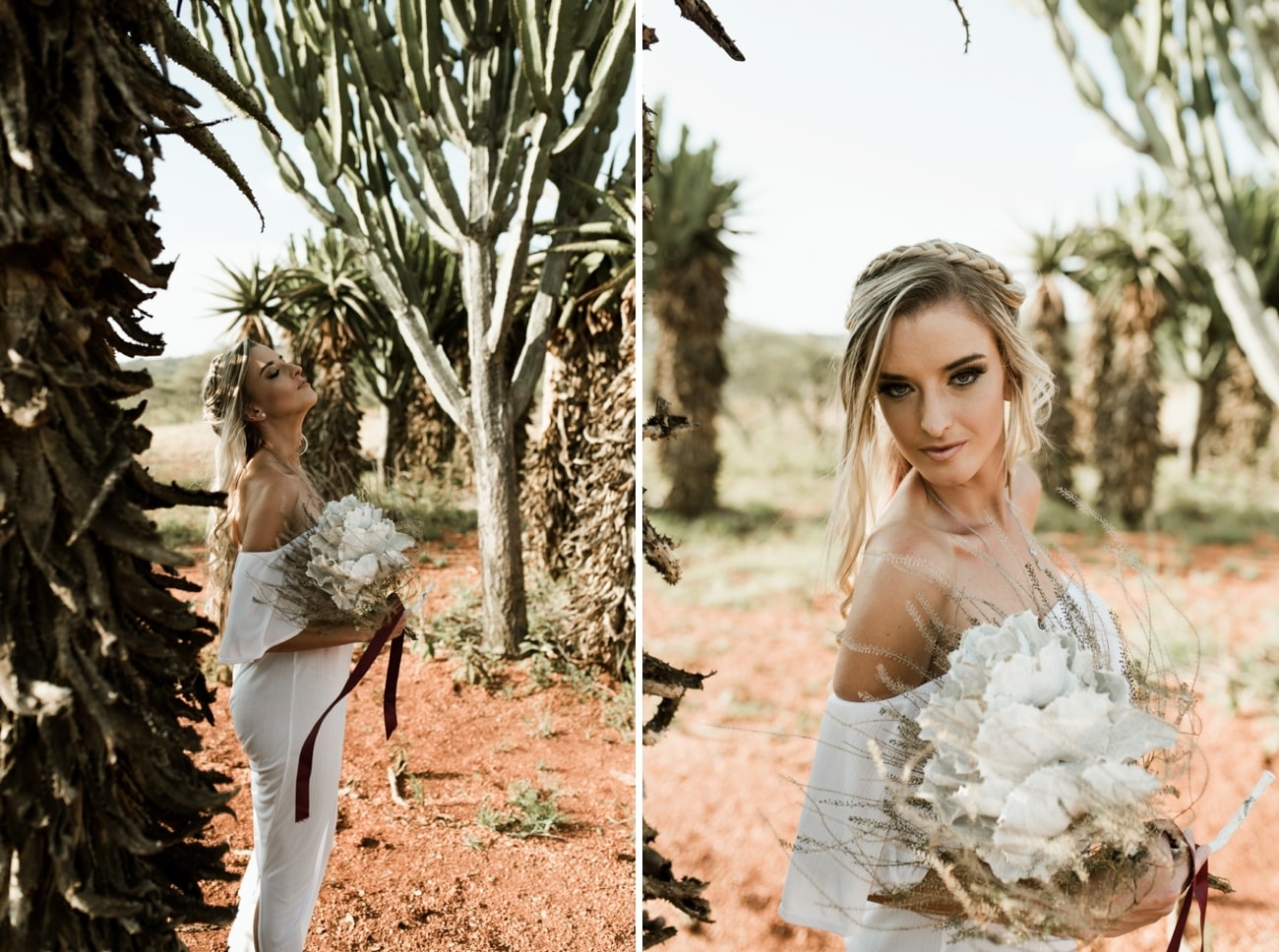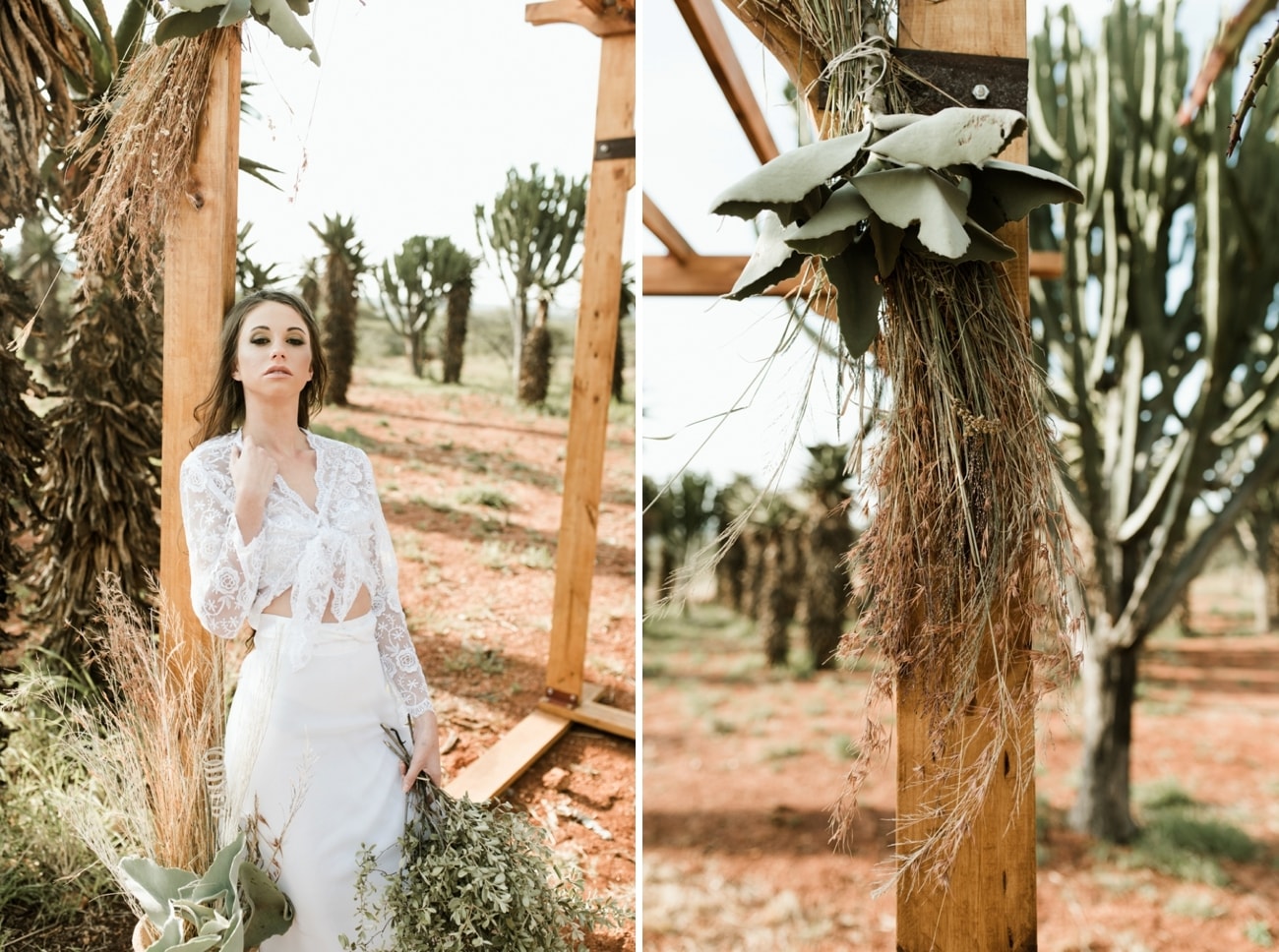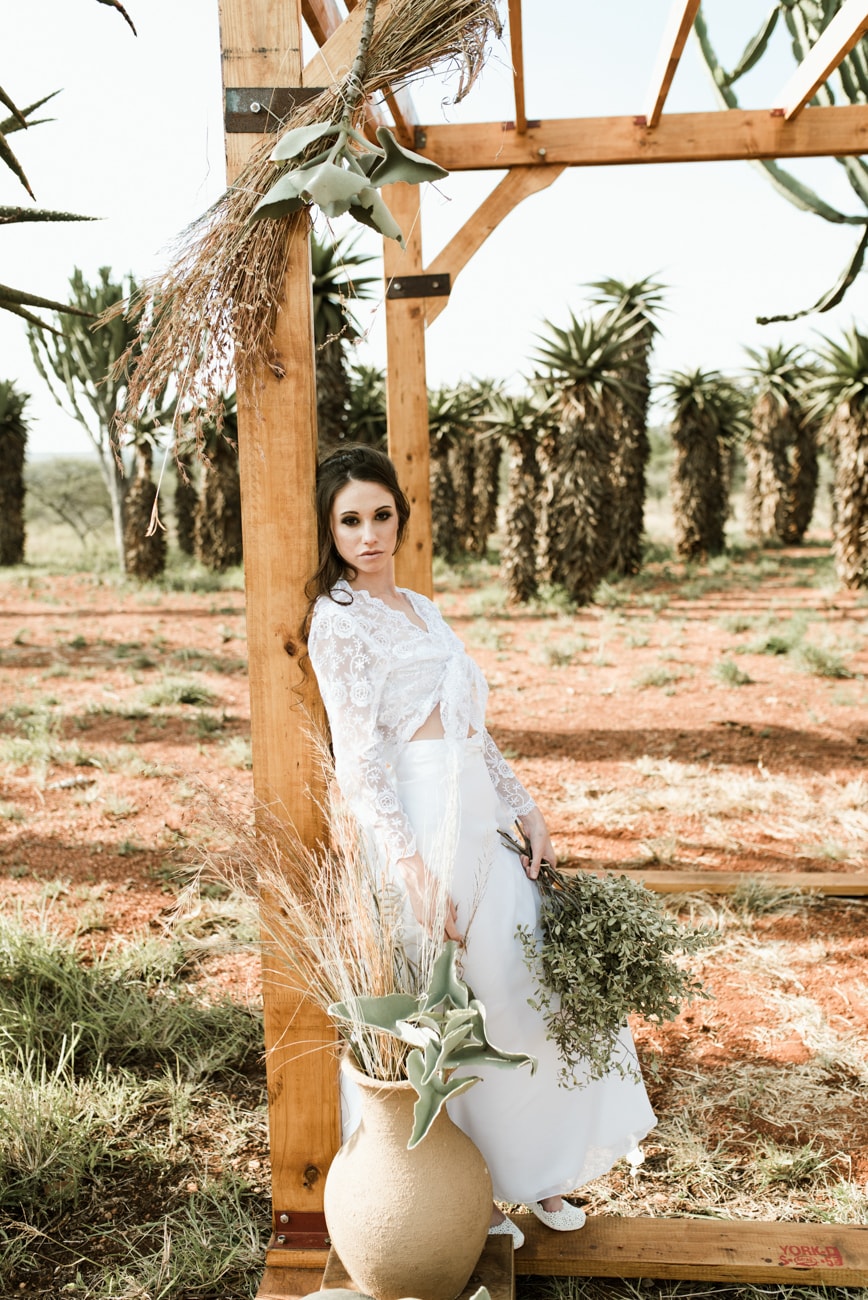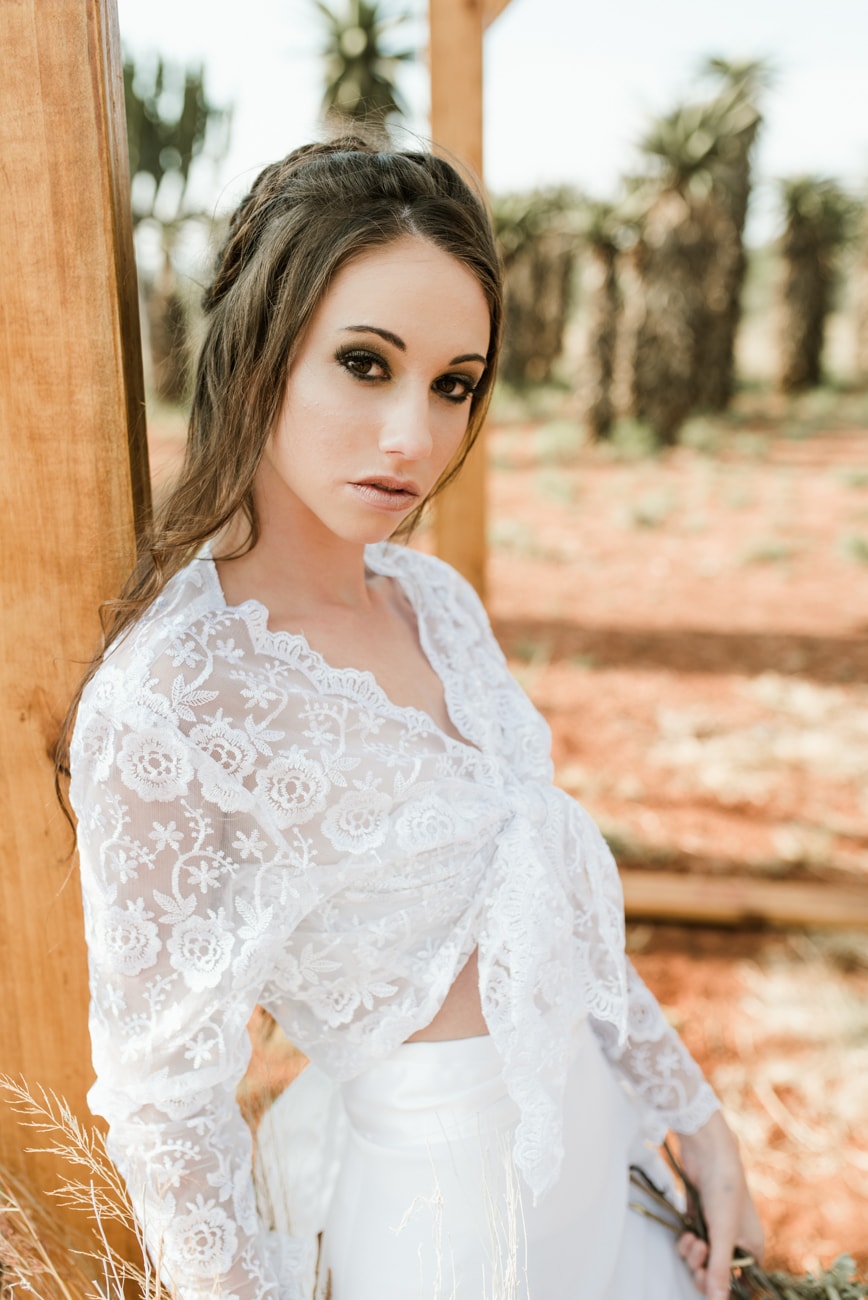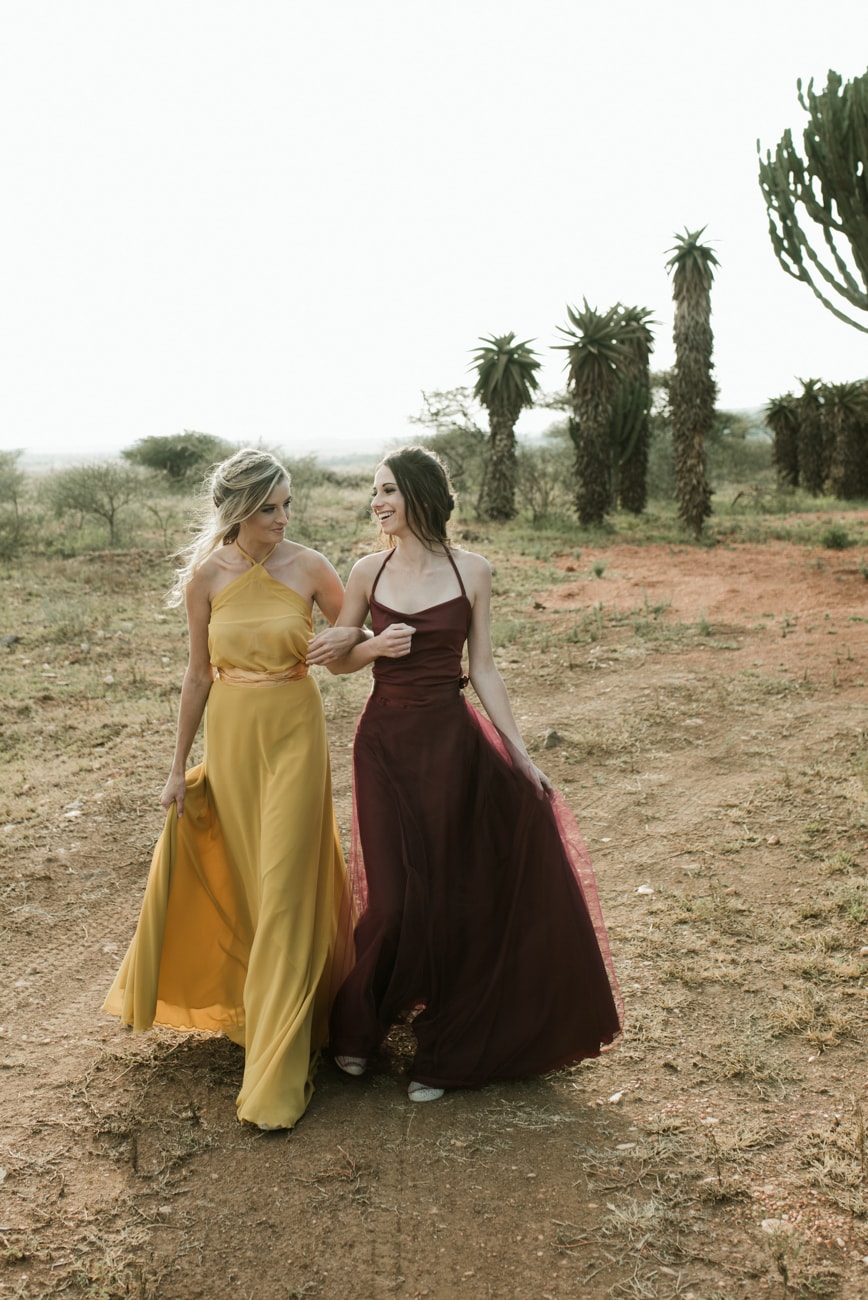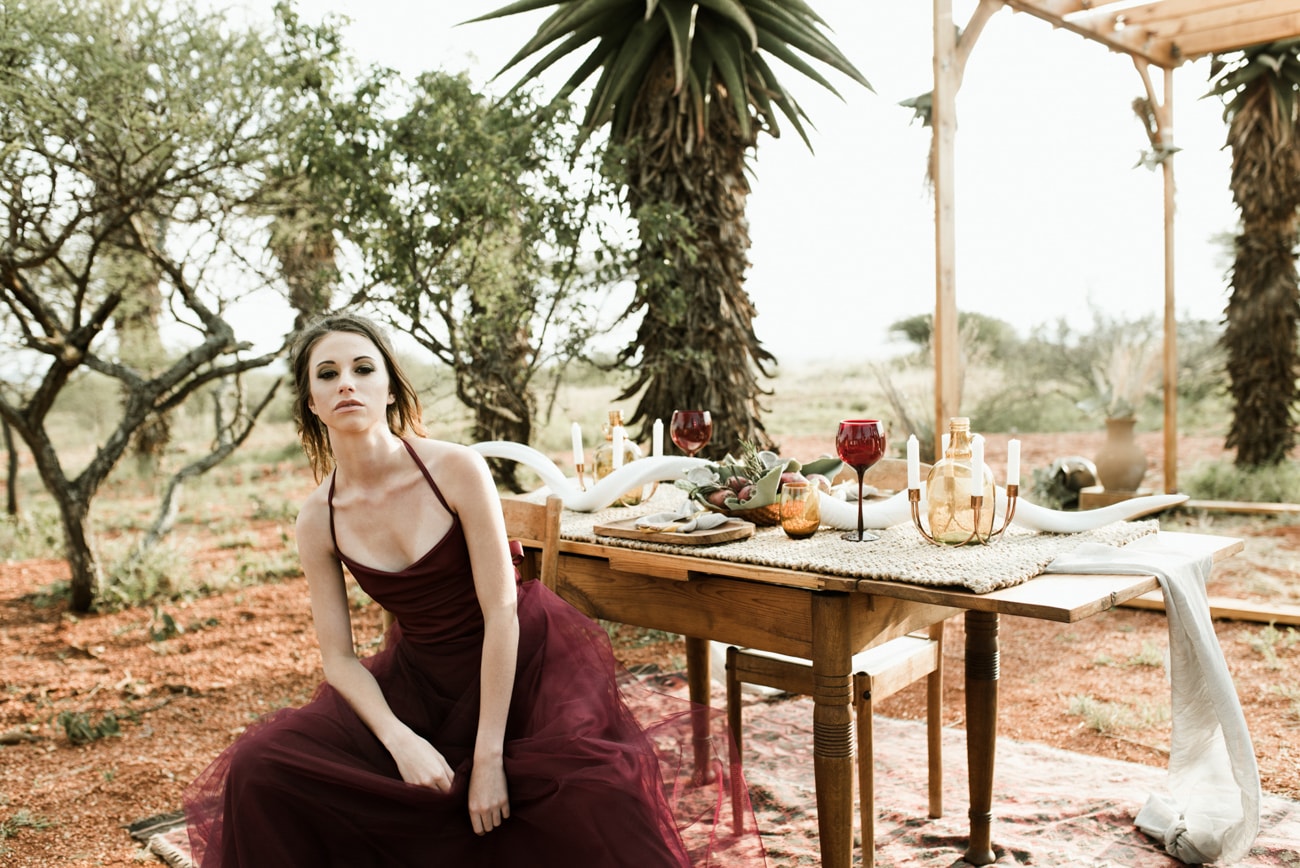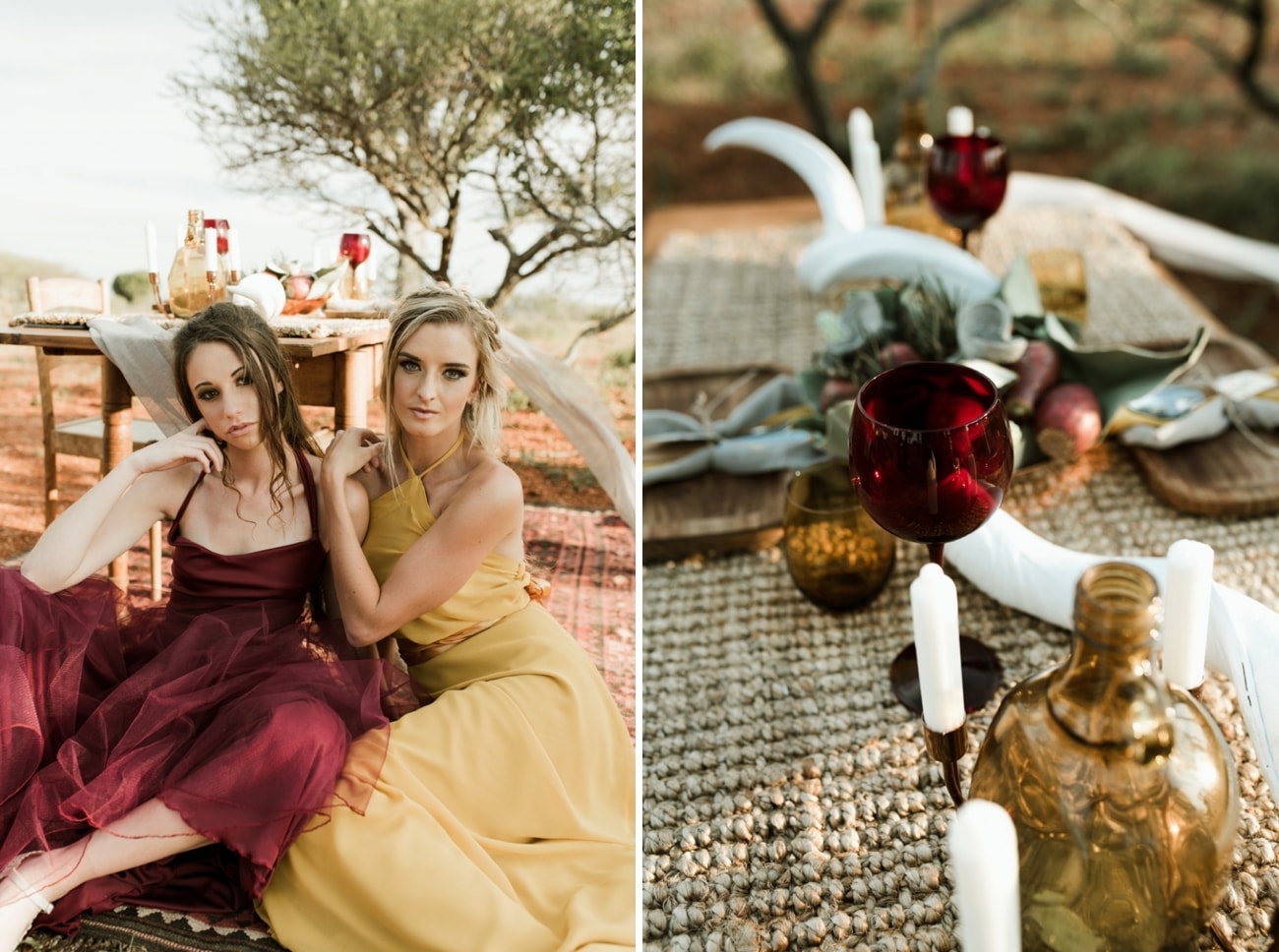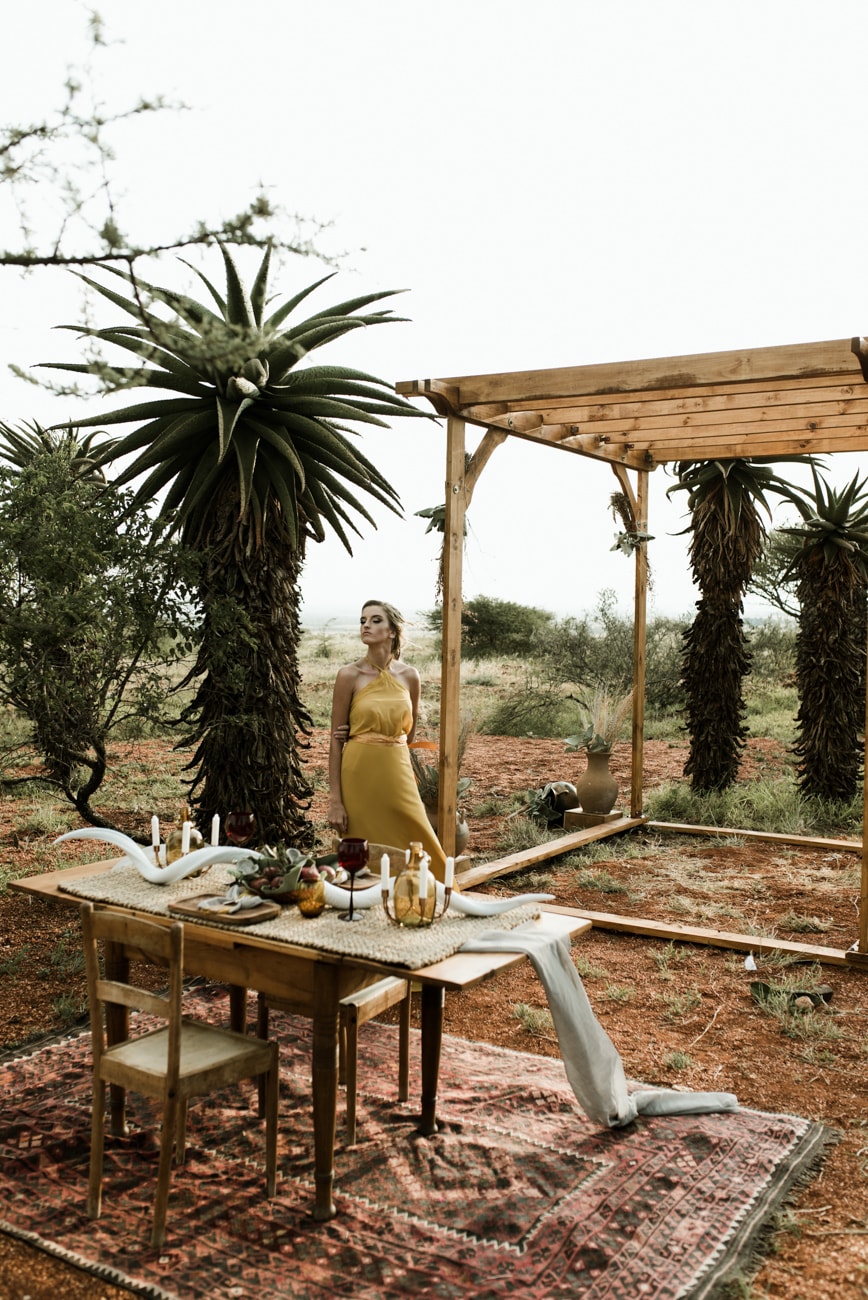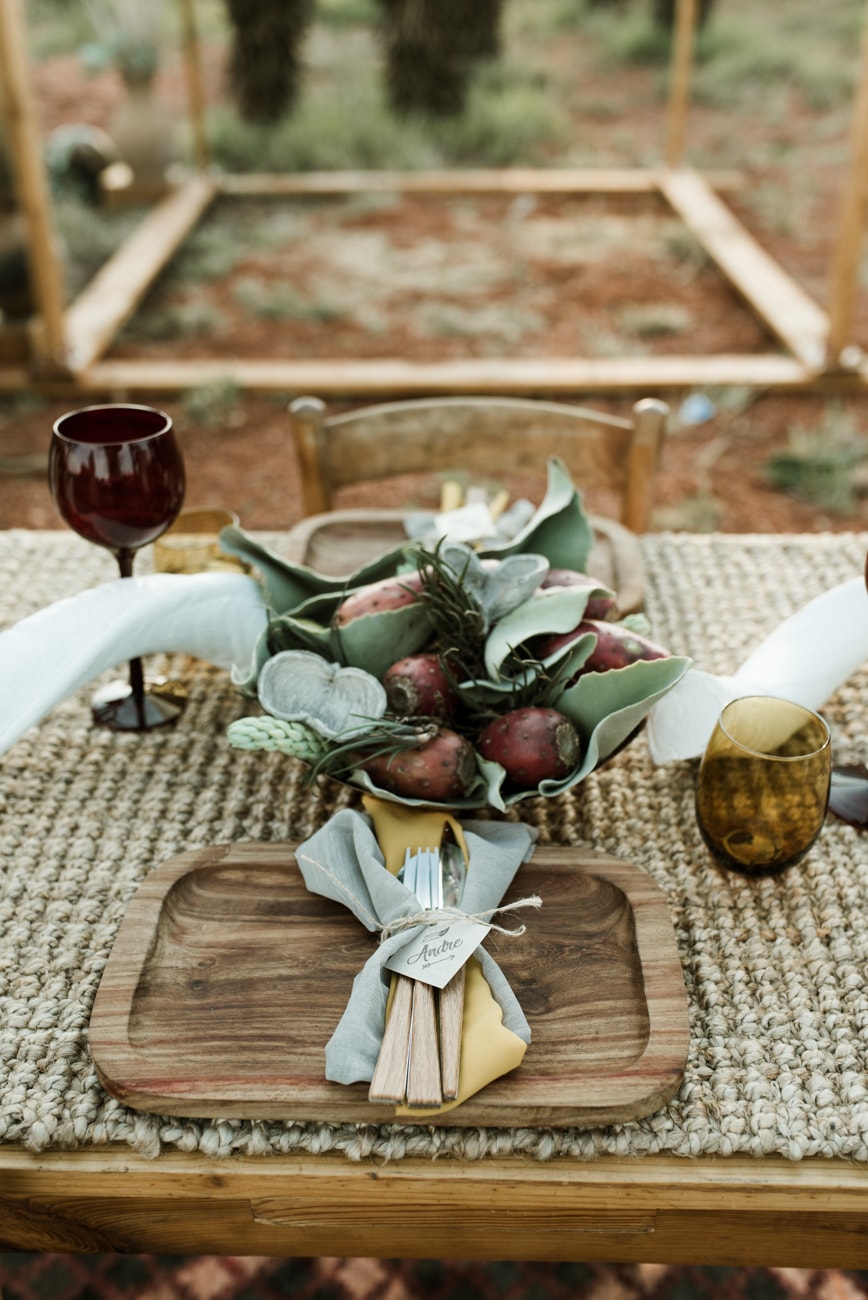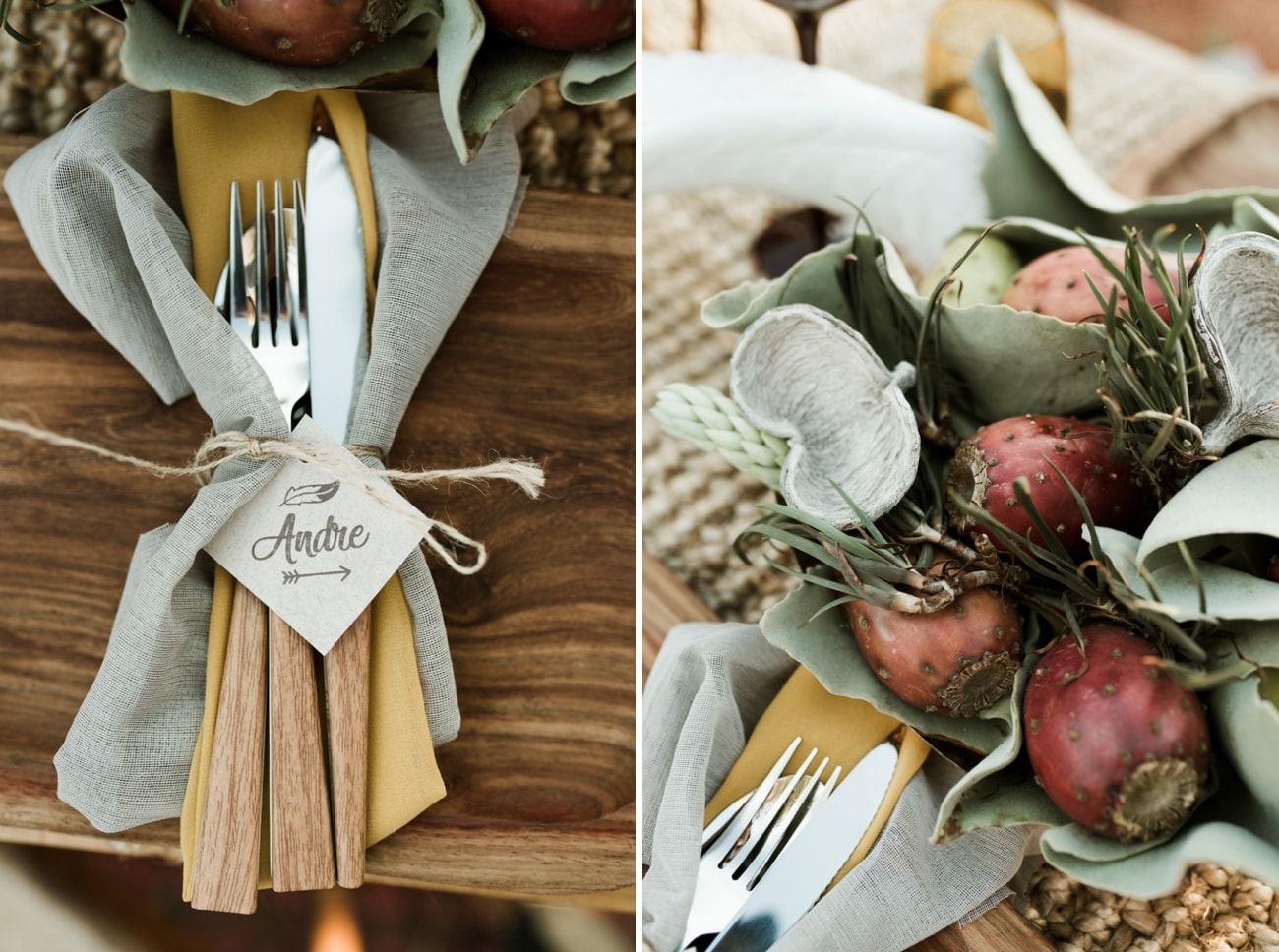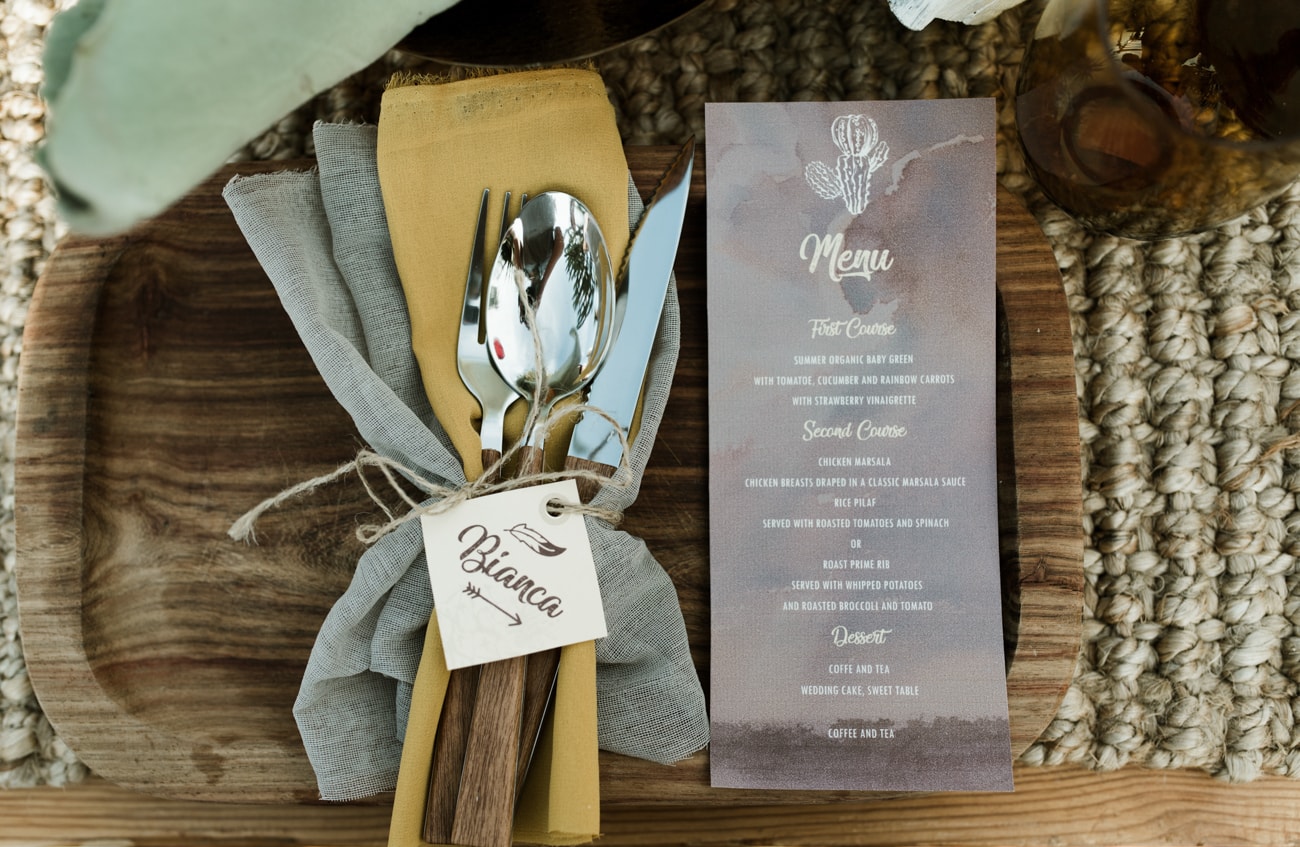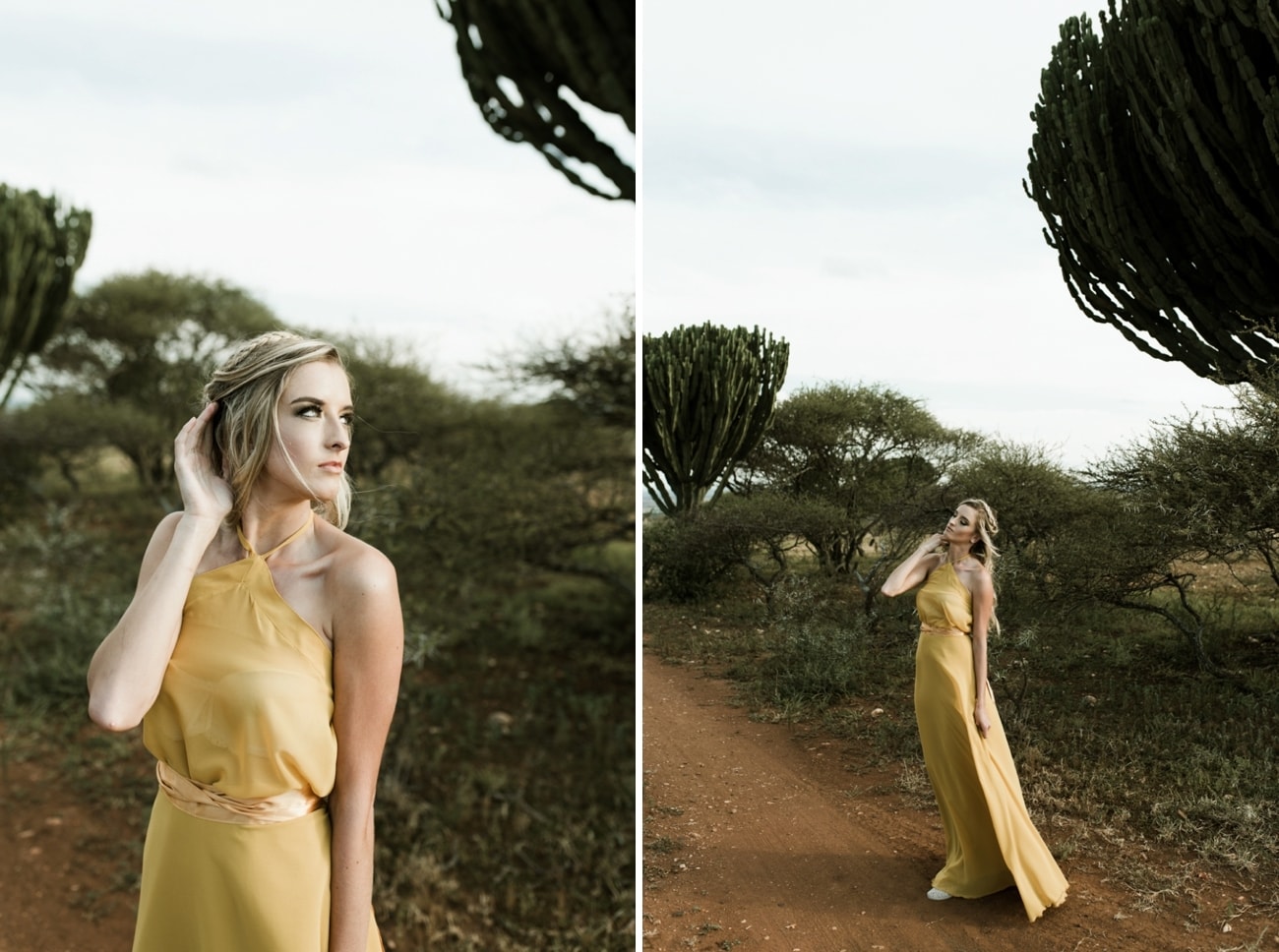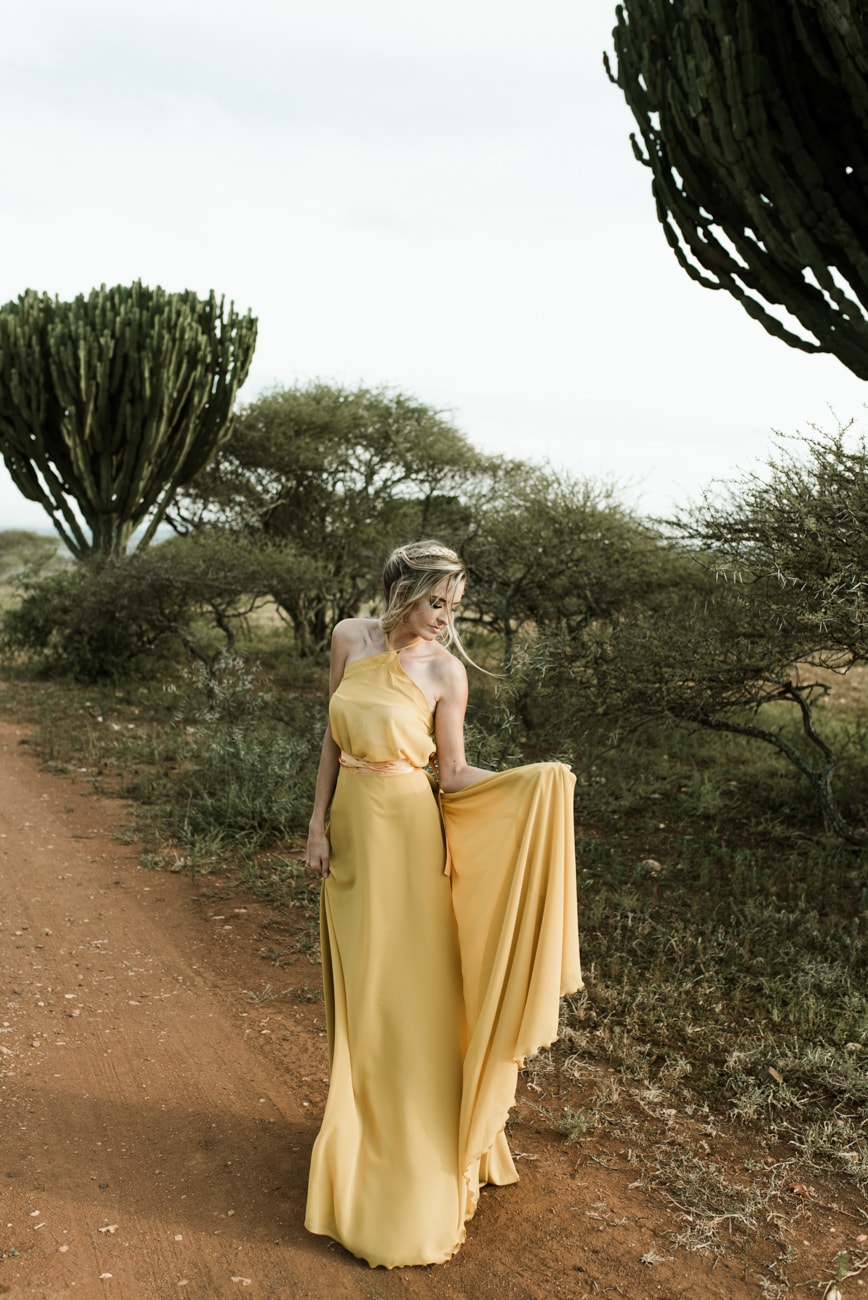 Natalie gave us some info from behind the scenes:
I really can't explain how excited I am to post this session that was inspired by all things that are part of the South African desert! I just love the muted tones with a splash of brilliance that comes through in the berry and golden yellow.

We wanted to use flowing dresses with emerald colours to offset the drier colours of the South African desert in the middle of the aloe forest. The yellow and red chiffon dresses complemented the flow of the bohemian feel while offsetting the neutrality of the off-white wedding dresses from the Spellekussing Bohemian Bridal range – aren't these dresses just gorgeous paired with the Zellie Collection Vintage shoes? All of the gowns conveyed the feeling of the constant wind that was blowing and the airiness of the session. All of the florals were handpicked and arranged by the photographer, and the linens and plates were all handmade to suit the session, except for the grass table runner. We decided on dry textures with succulents as our green elements, and yellow and red prickly pears to bring a pop of colour to the tablescape, which was given an organic feel with the grass table runner and the wooden plates and handles of the cutlery. Everything was chosen with a specific texture in mind to portray the landscape.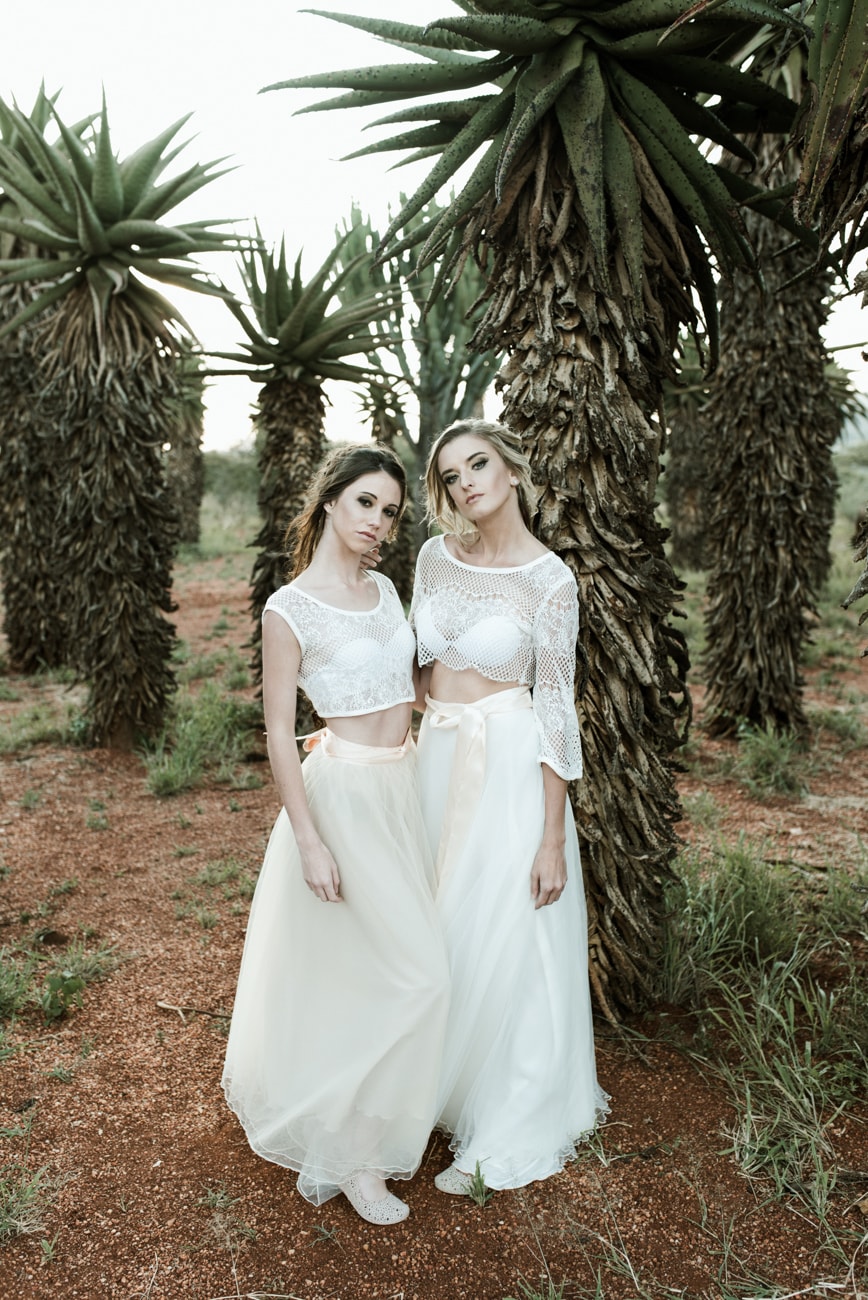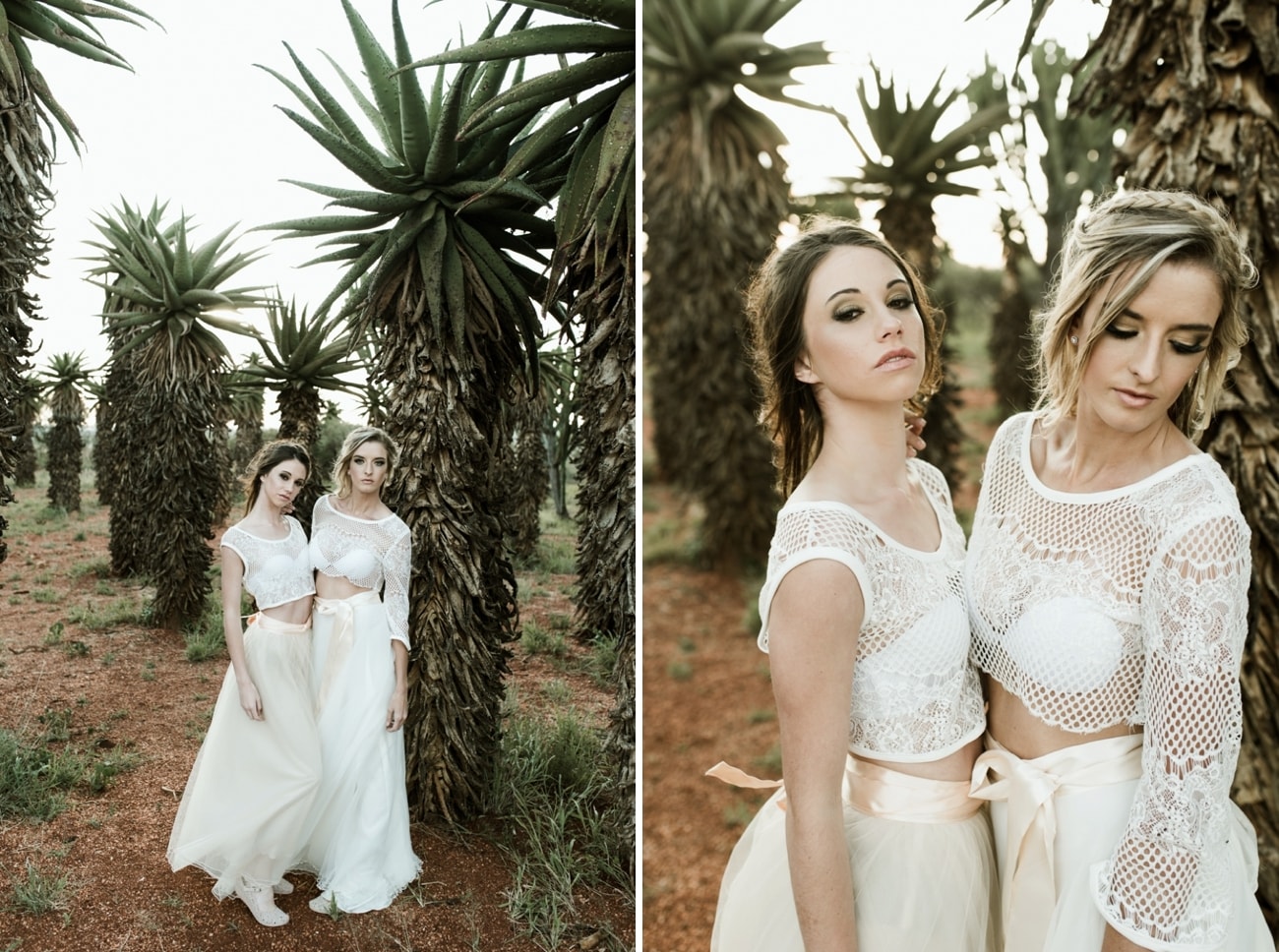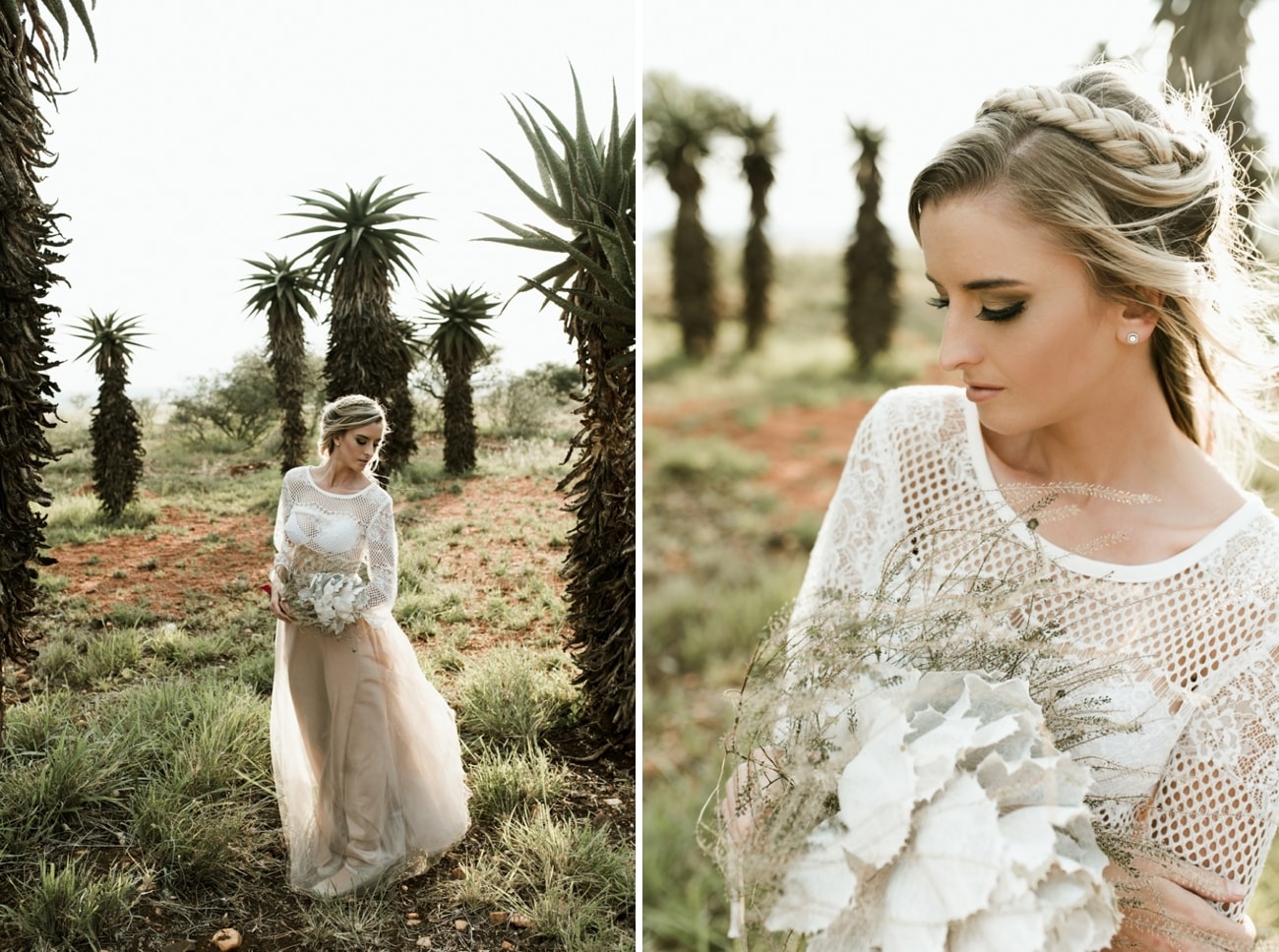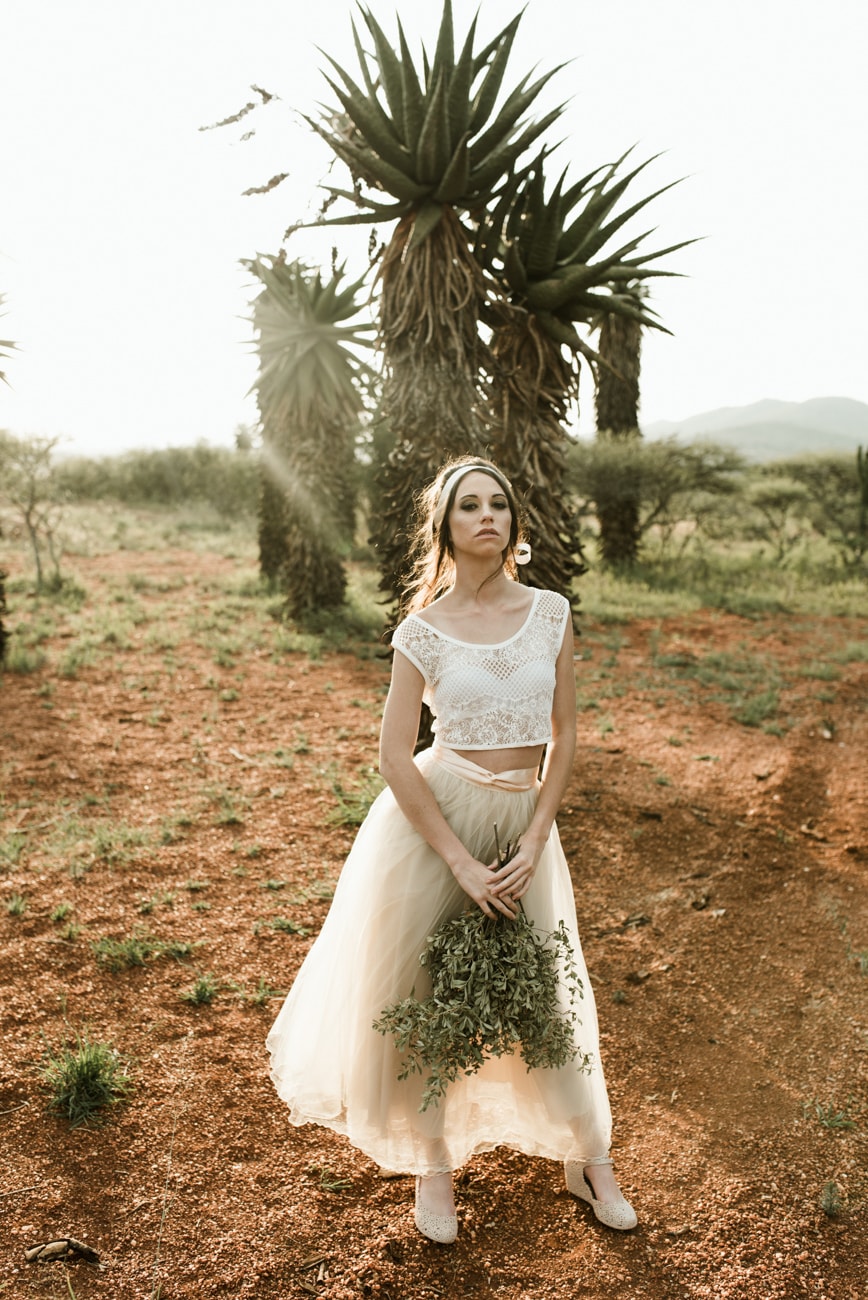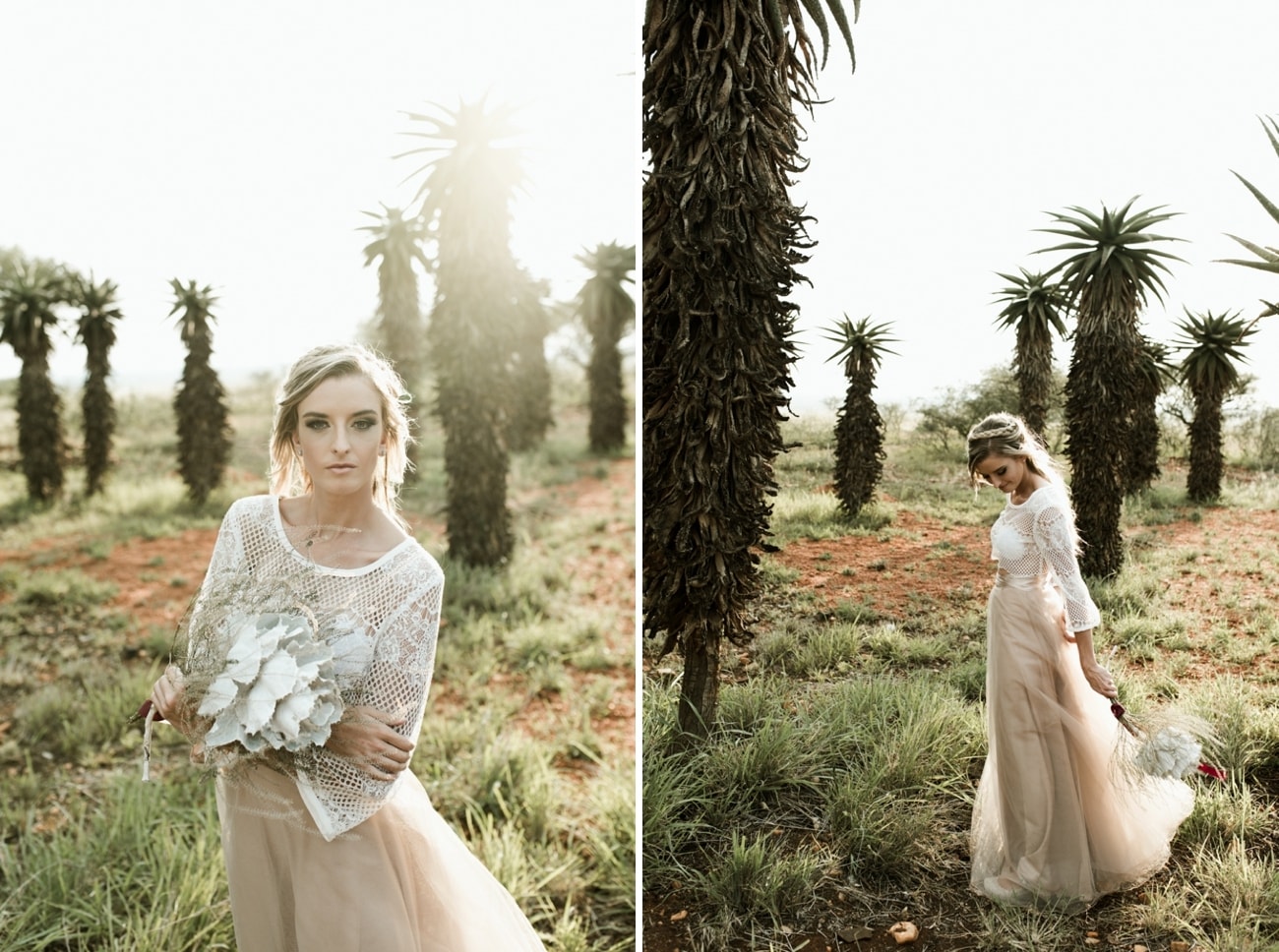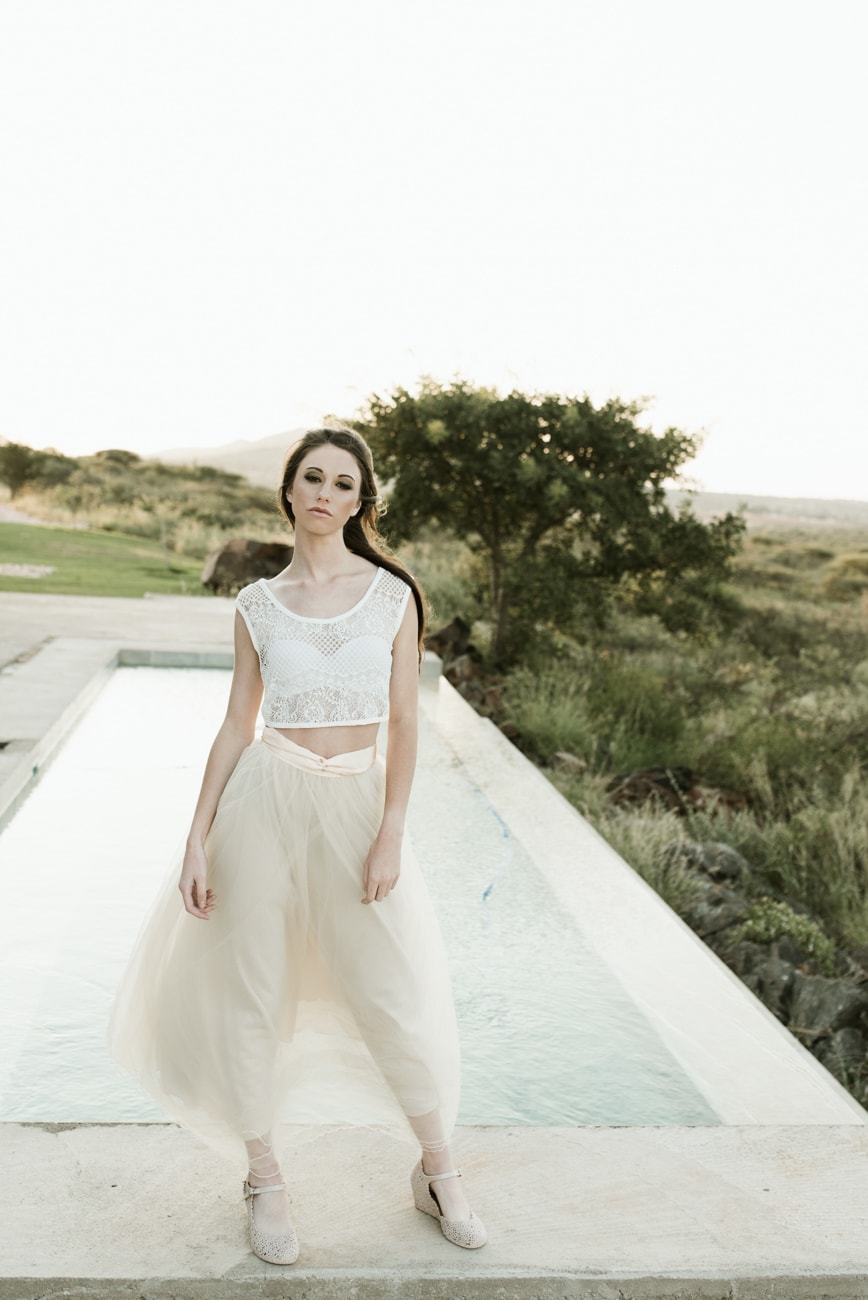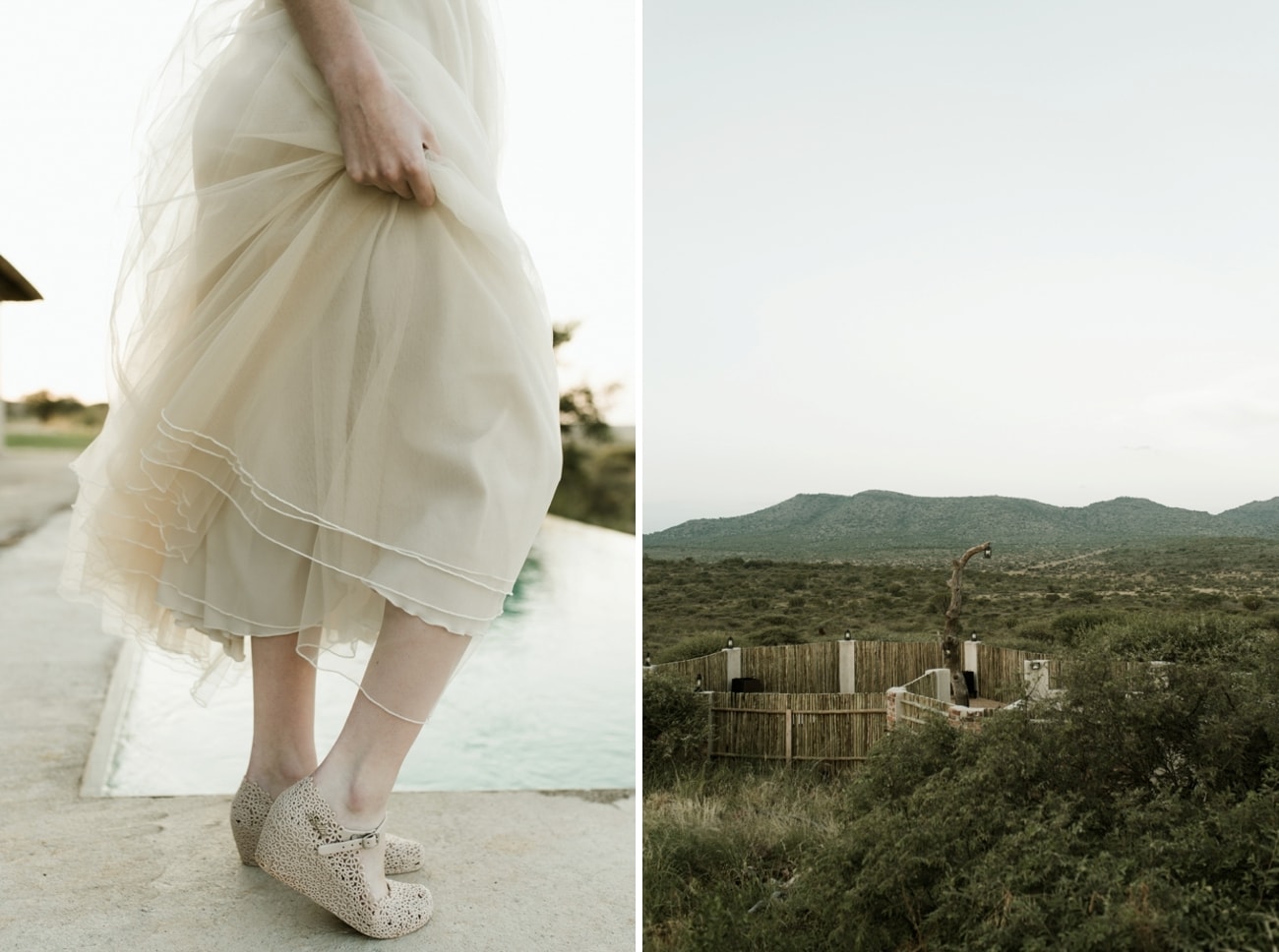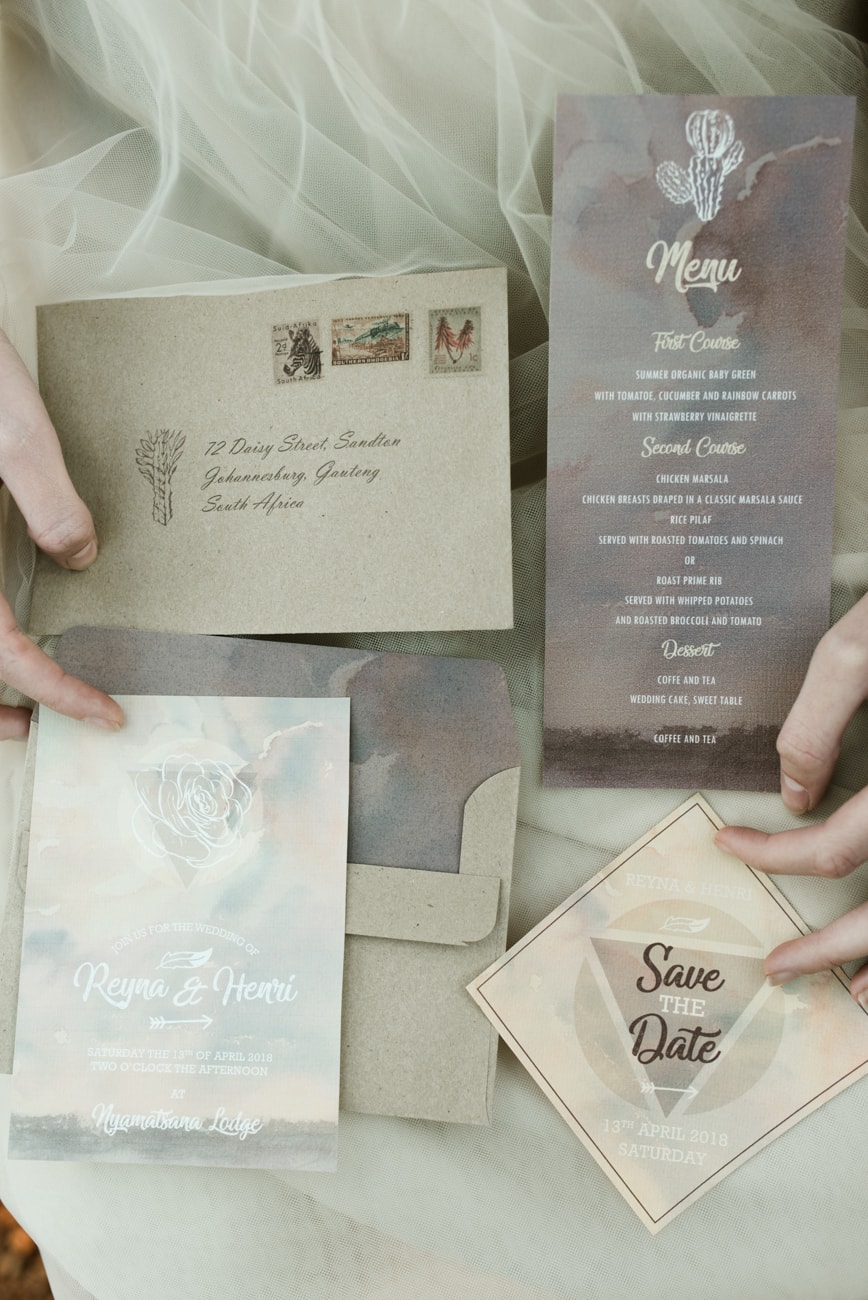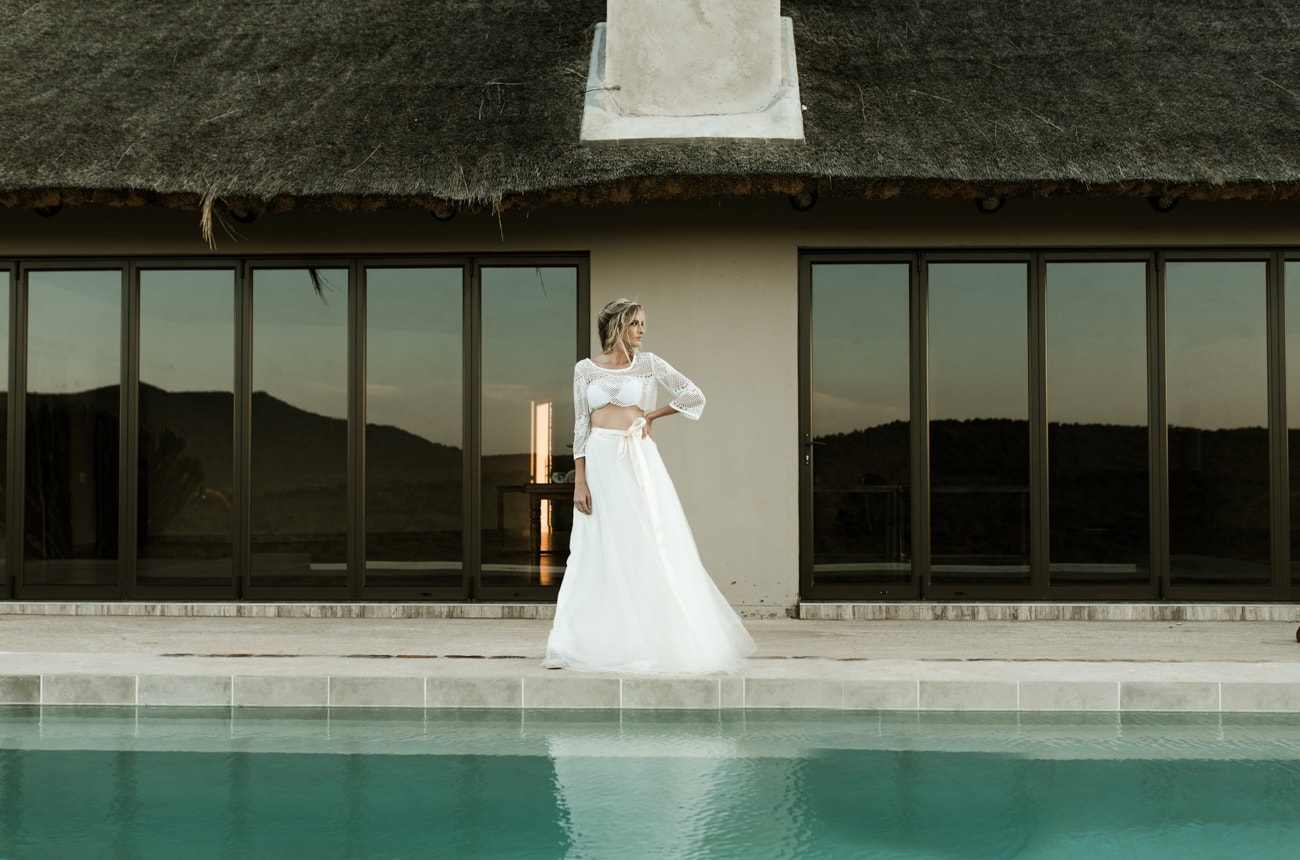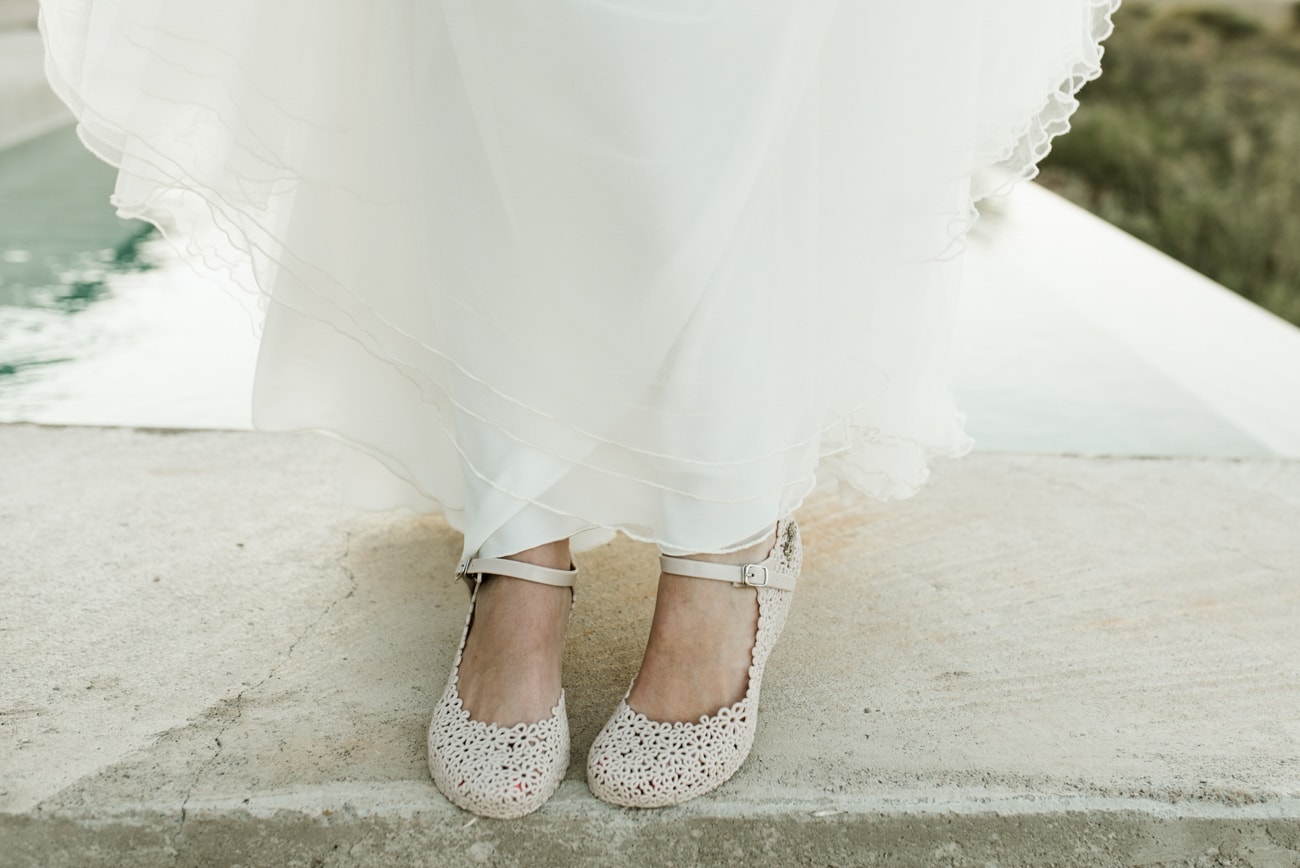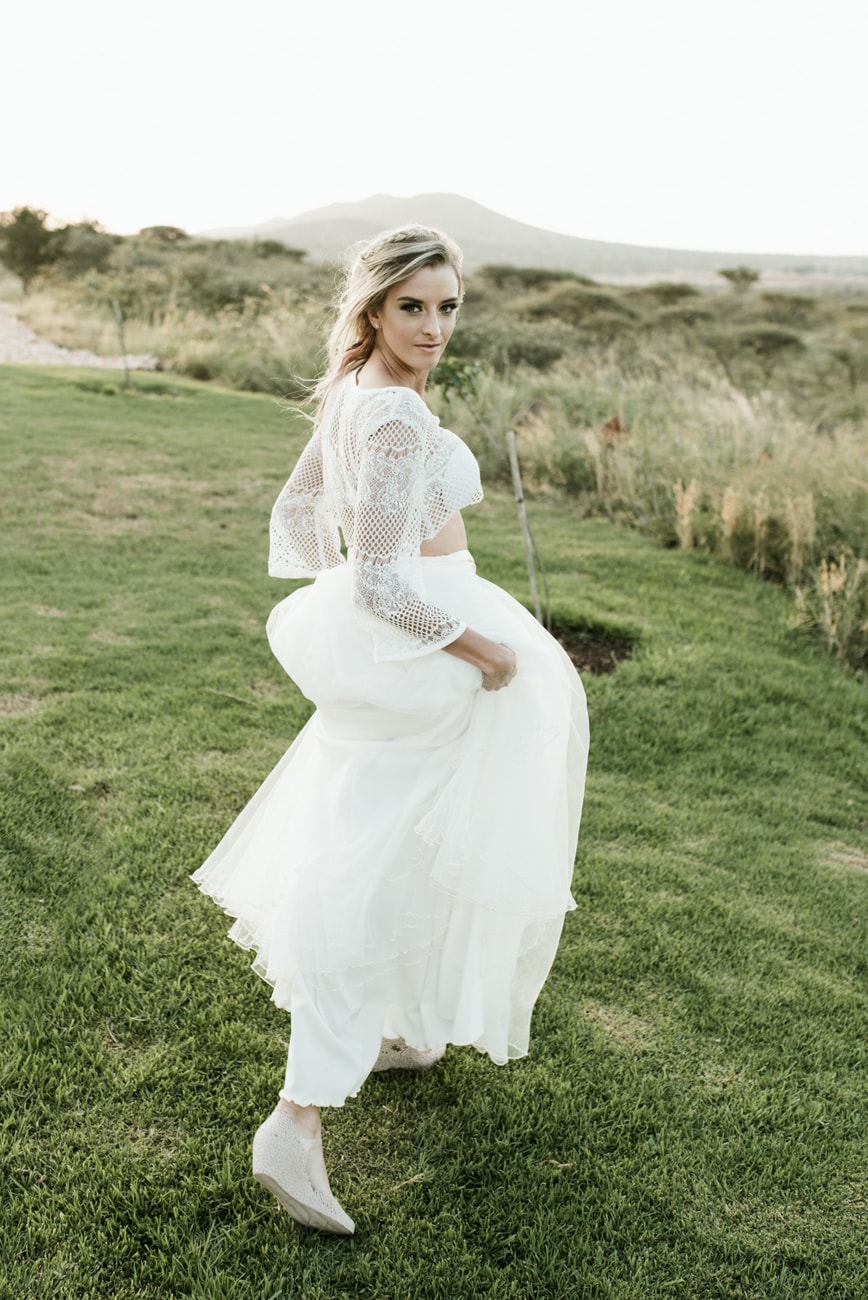 CREDITS
Photography: Natalie Loots Photography | Venue: Nyamatsana Lodge | Event Planning: Idealist Studio | Floral: DIY | Stationery: Idealist studio | Linens: Spellekussing | Hair: Marlene De Bruyn | Makeup: Marlene de Bruyn | Wedding Dress: Spellekussing | Bride's Shoes: The zellie Collection | Submitted via: Matchology