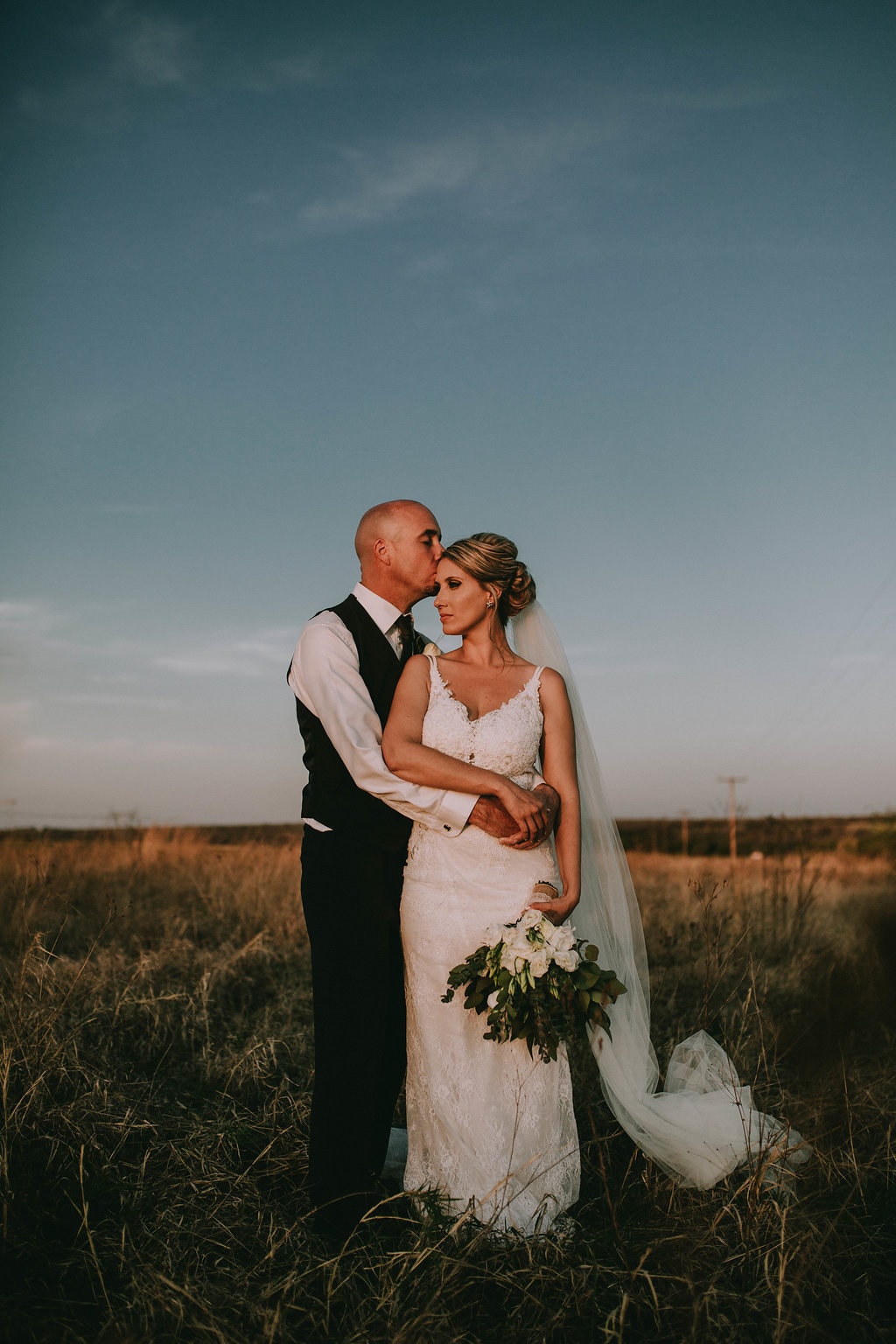 Sometimes you don't get what you ask for in life, but what you do get is so much better. Just ask today's bride, Cristy, who went on a mission to buy U2 tickets when they came up for sale in a pub she was in – didn't make it to the concert, but she snagged a local muso, Nick, as her sweetheart instead! Fast forward to Nick and Cristy's wedding in the tranquil bushveld surroundings of Fatherland Estate, a day filled with both chic rustic touches and sentimental and heirloom details, and a ceremony that brought them full circle as two of Nick's bandmates serenaded Cristy down the aisle. This wedding is as sweet as their love story, so let's dig right into these lovely pics by Jessica J Photography!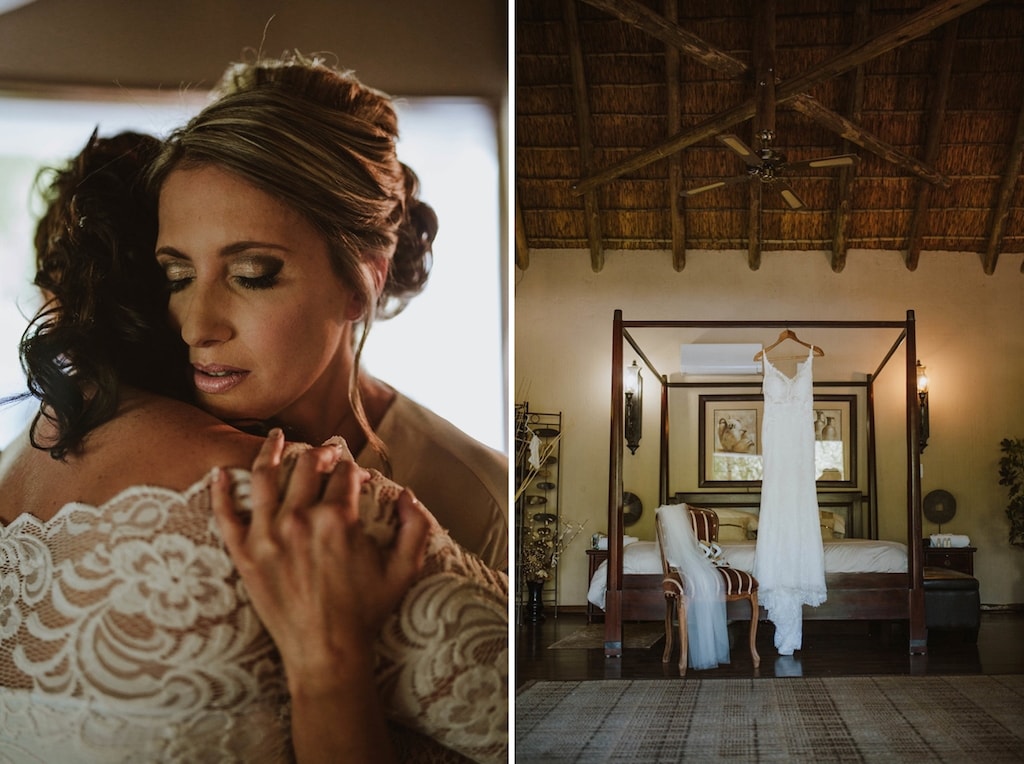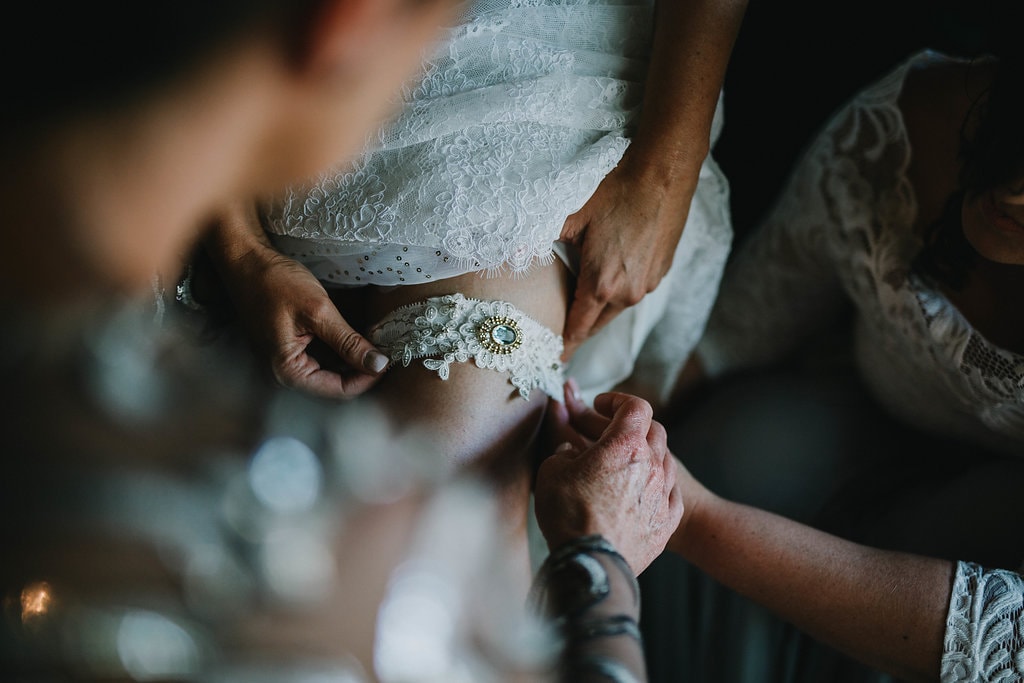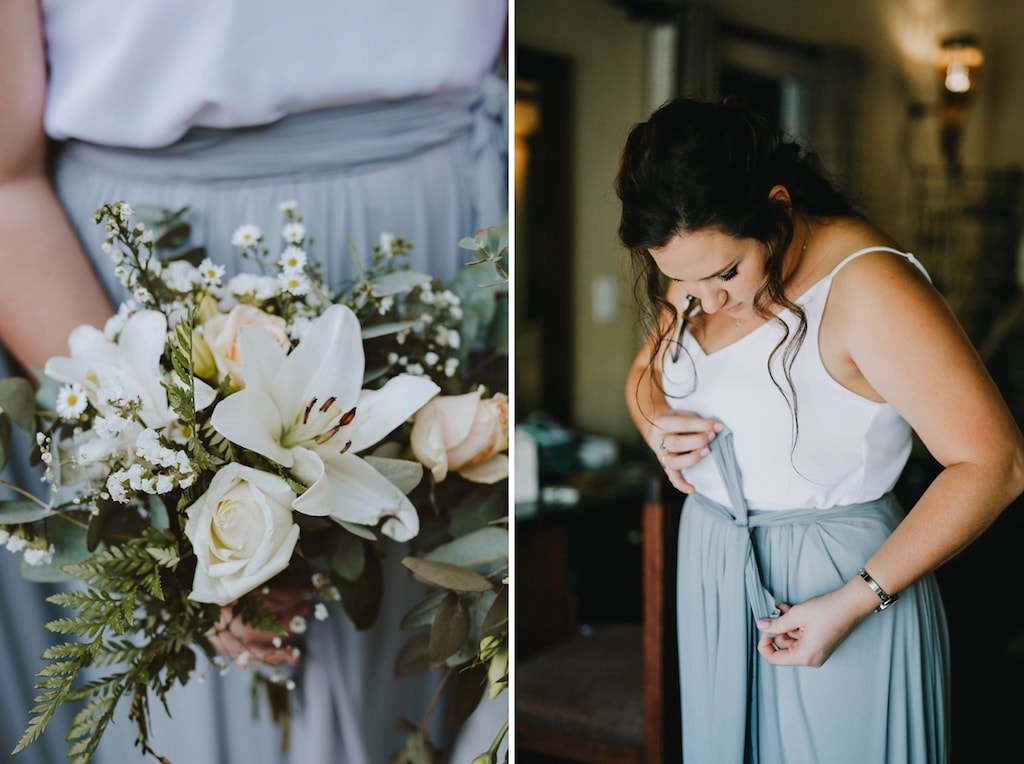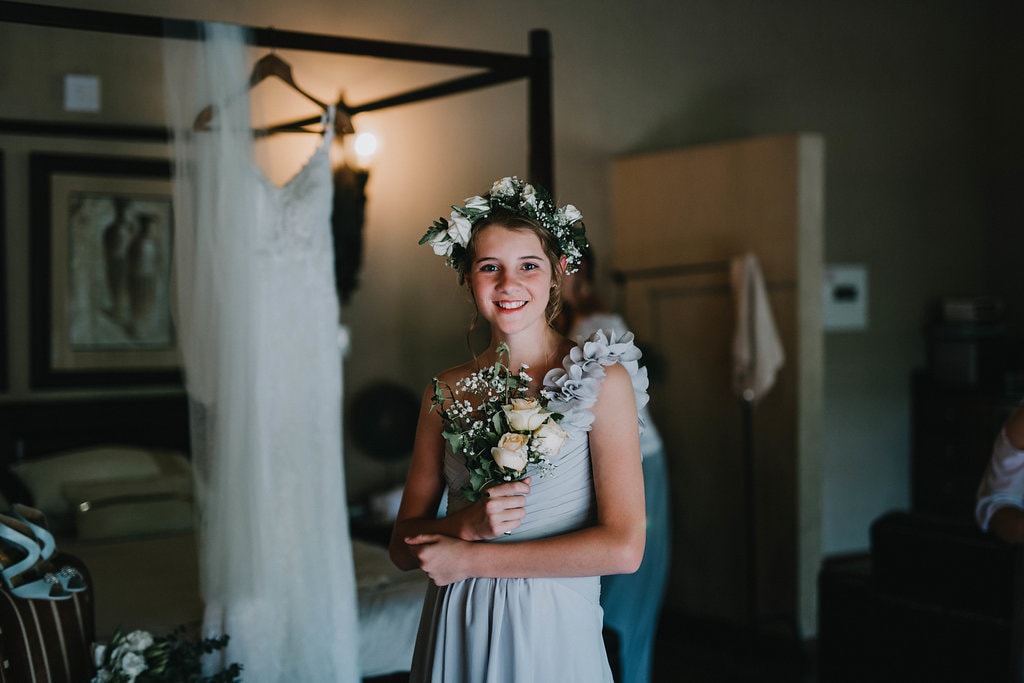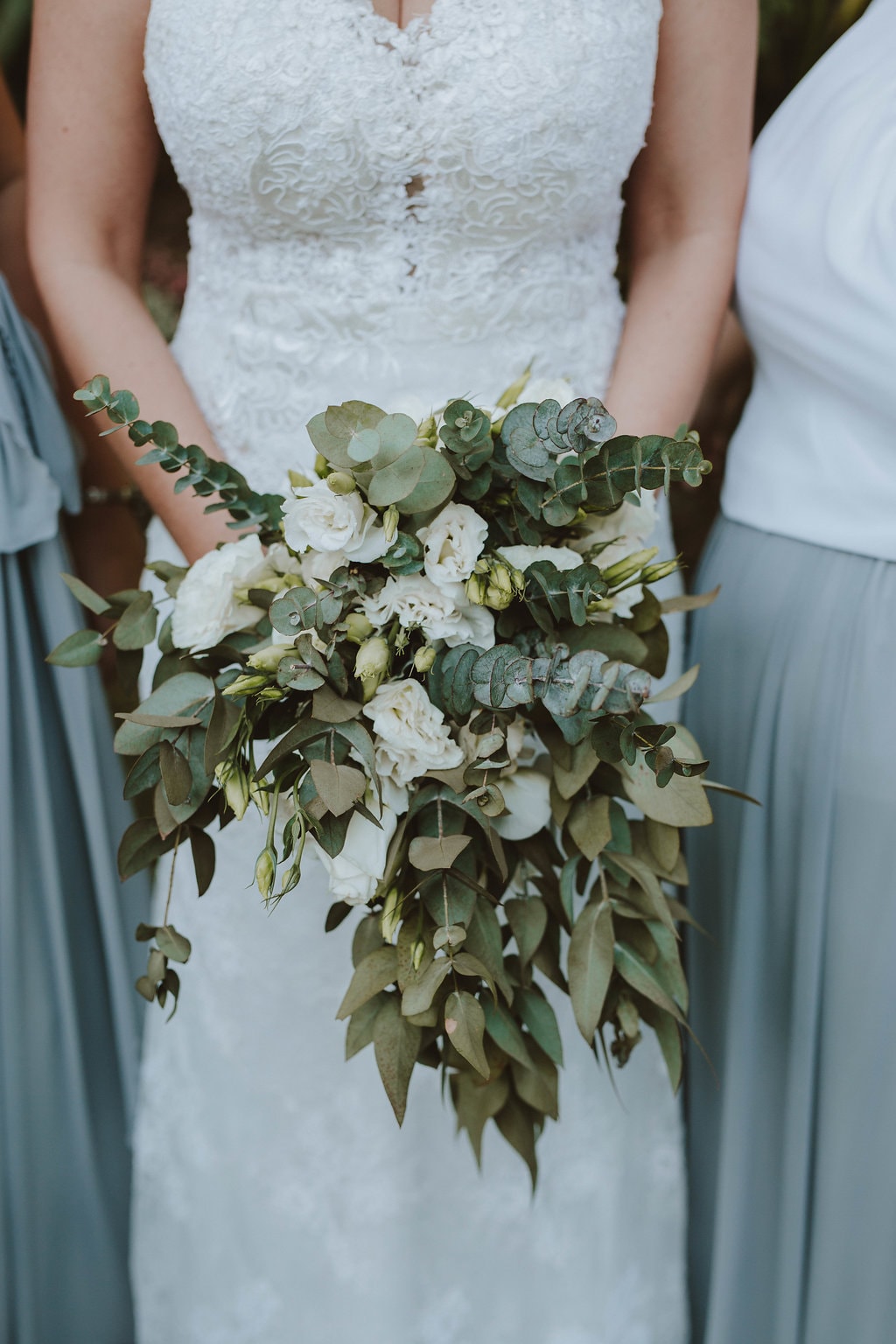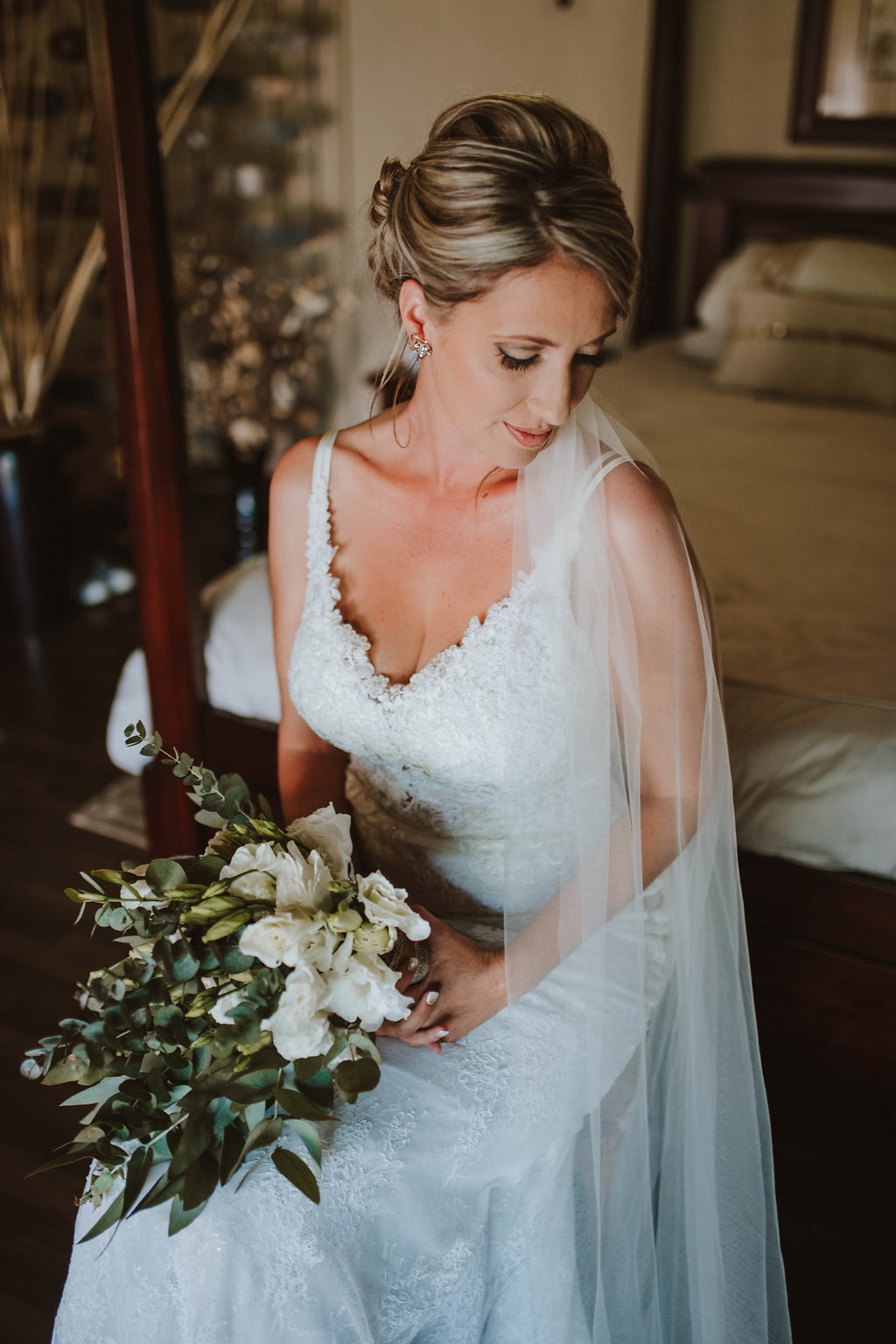 Love Story
We were both out with separate groups of friends at a pub, when a table decided they didn't want to go to the U2 concert anymore. I ran to draw money to buy the tickets, but by the time I got back the tickets had been sold. Nick's best mate sent us a round of tequilas to numb the pain, that turned into the tables joining and an exchange of numbers. Nick had a gig with his band Only Forever the following weekend which he invited me to. I went and we have been inseparable since.
The Proposal
We met on the 13th of Feb, so every year instead of a Valentine's Day celebration we do a "Happy Meet You Day". I wanted to surprise Nick with a Greek lunch, so I had one of our friends write a clue in Greek and made him try to guess the restuarant. Little did I know he had a bigger surprise; once we had our lunch he got down on one knee and proposed! After the shock and tears we were bought a bottle of champagne and celebrated with our family and friends later on in the pub where we first met.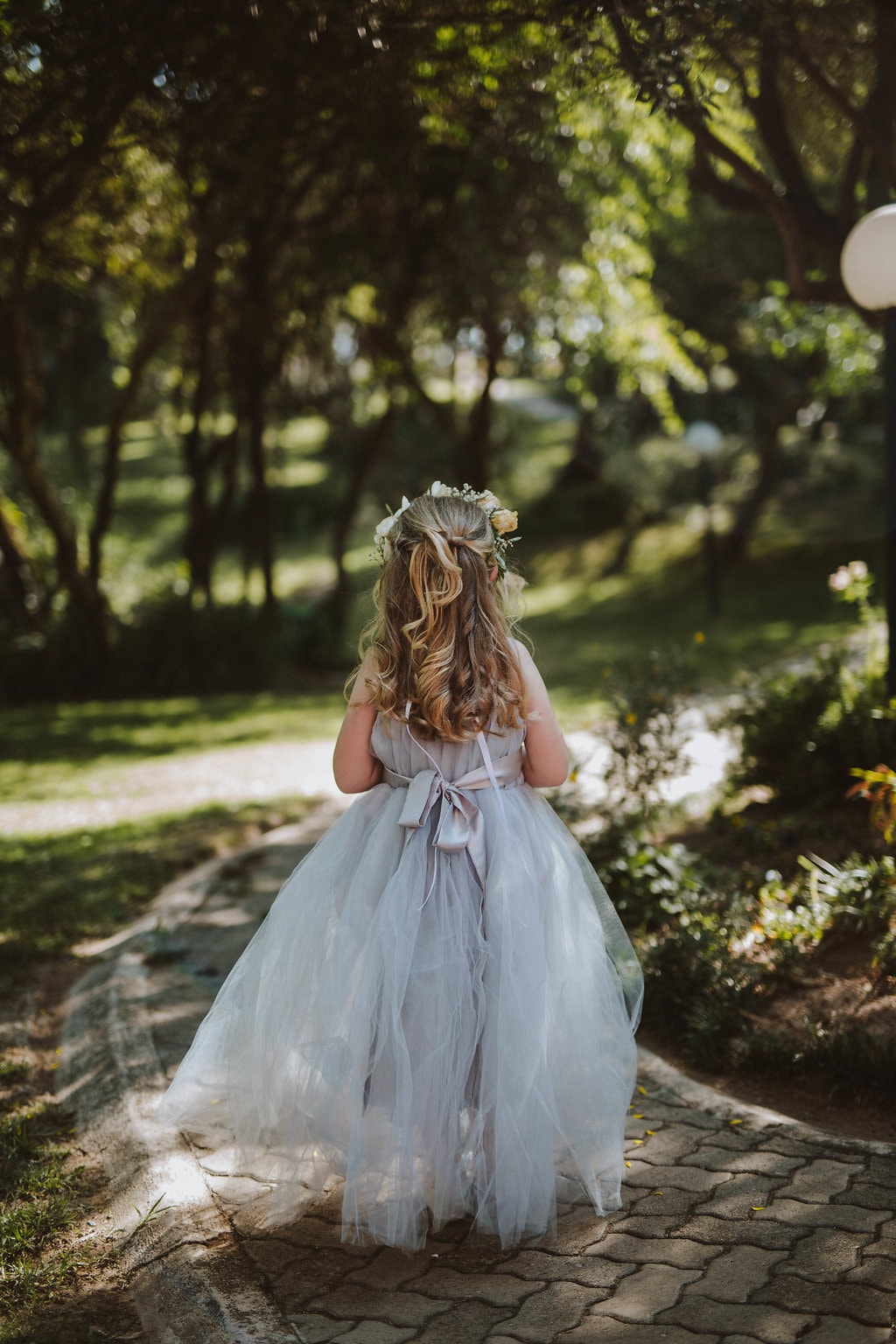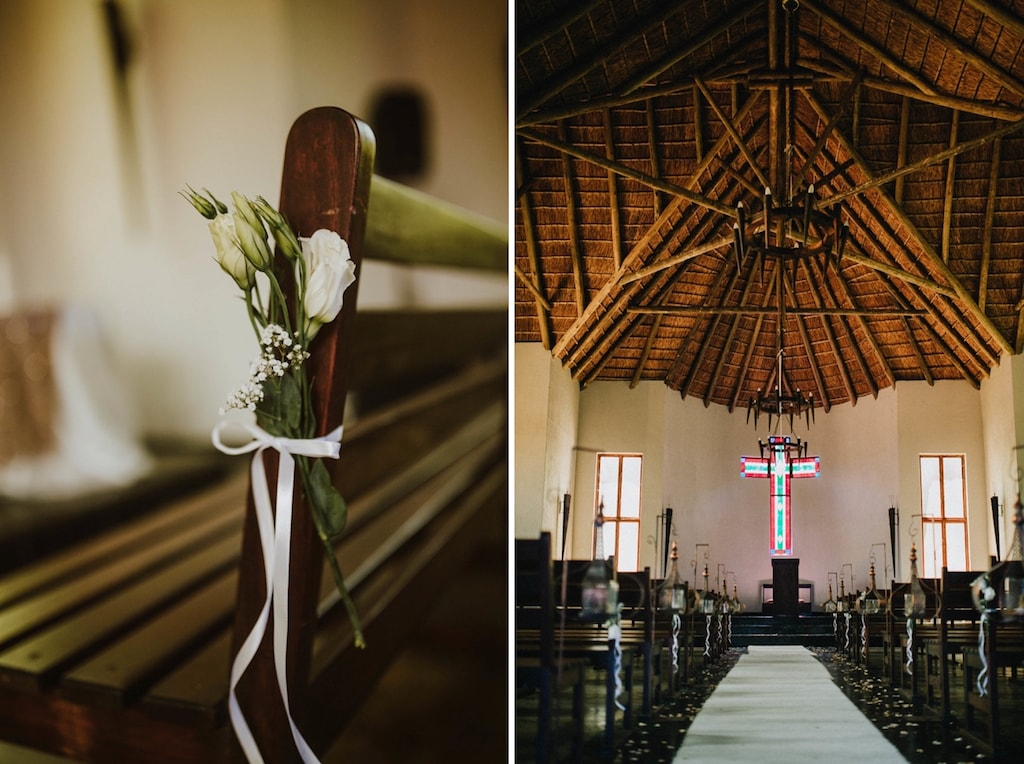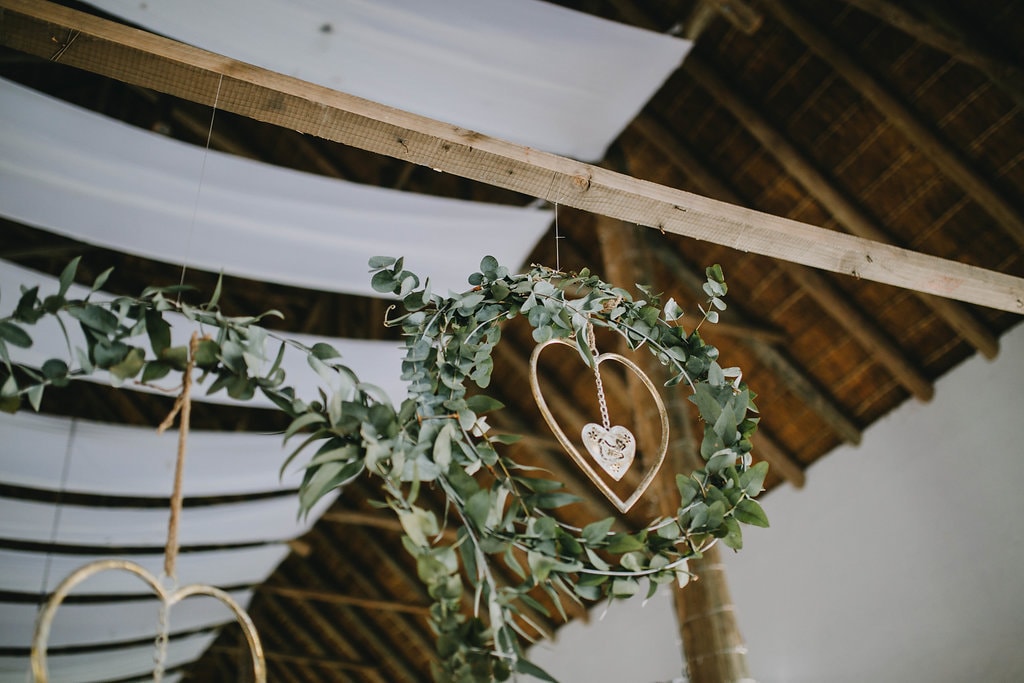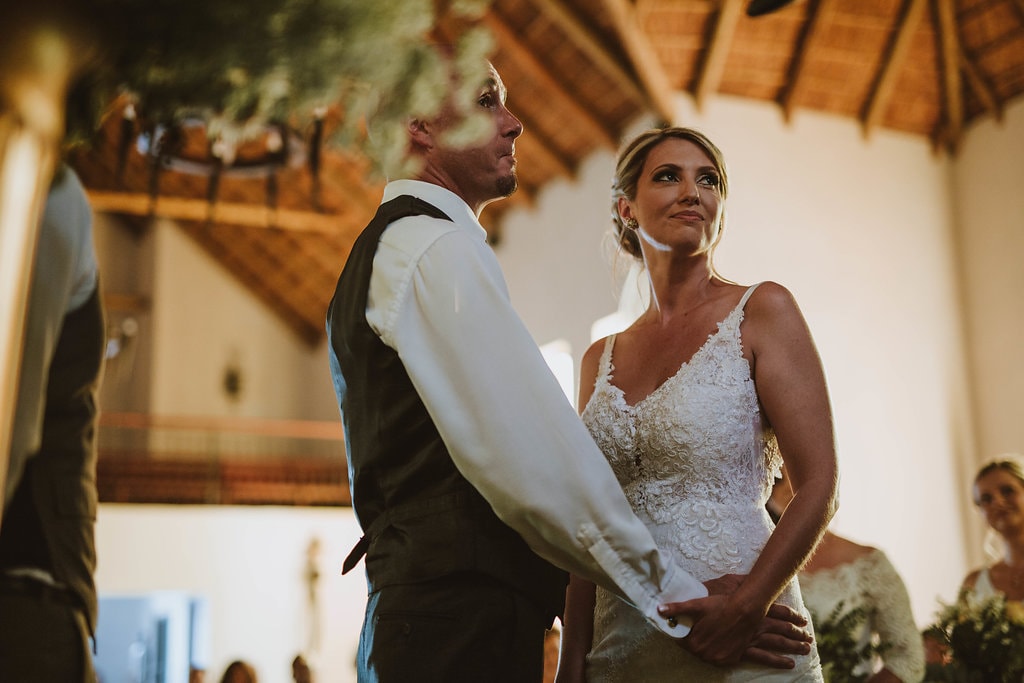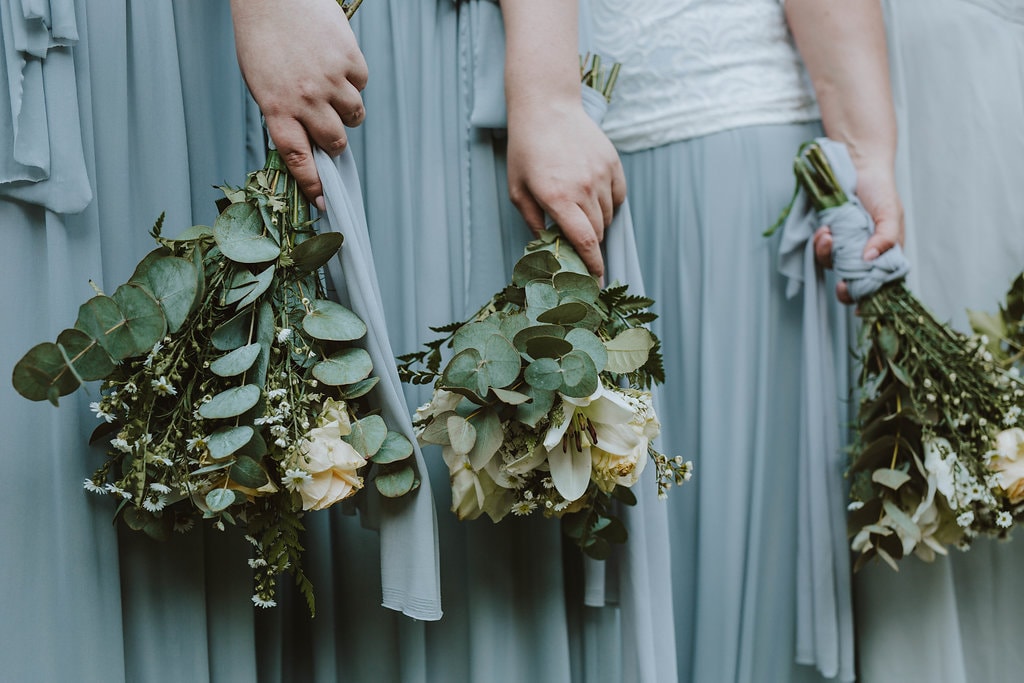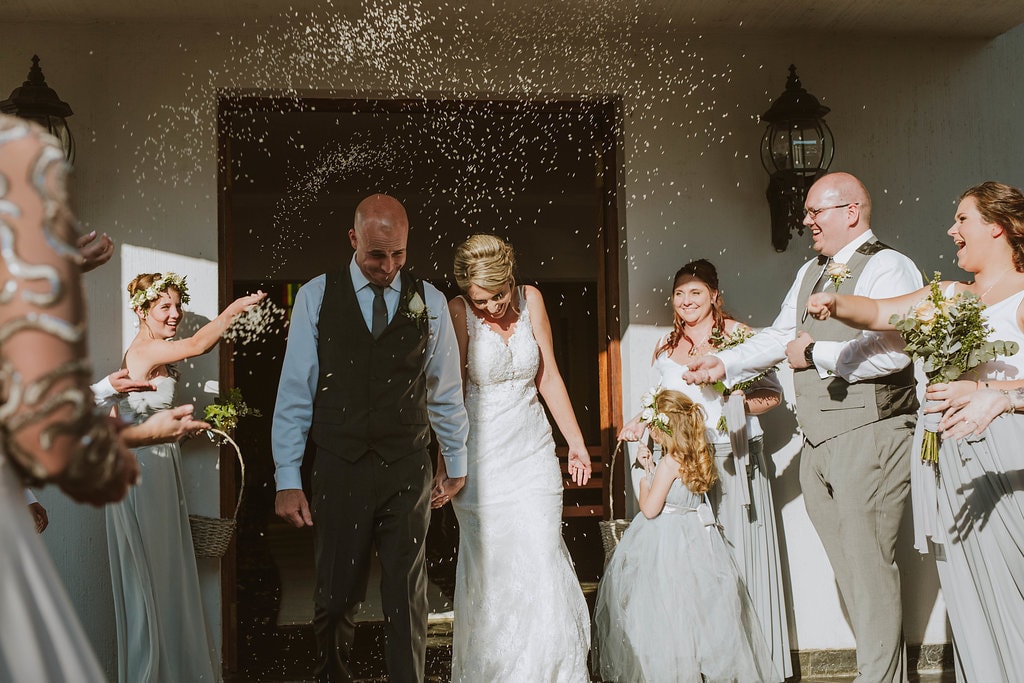 The Venue
We chose Fatherland Estate in Brits because we know the owner, Nicky Rabie, personally, so we knew our day would be perfect in her hands. Besides that you could not ask for a more romantic and beautiful setting… horses roaming the property, a stunning chapel and a breathtaking reception hall overlooking a small lake. Peaceful and perfect, Nicky went over and beyond helping us in the decision making process, making our cheese cake (MASSIVE HIT) and doing a trial run with our family a few weeks before, so we were completely at ease on our day, all at a very affordable rate.
Wedding Style
Our theme was 'We Do'. We are not overly flashy but wanted both of our personalities to be represented, while adding romantic touches with loads of fairy lights, candles and flowers. We chose rose gold, grey and white as our colour scheme. I am very sentimental and incorporated passed-on family heirlooms, which all had blue stones, into my jewellery and dress to add a touch of vintage to our rustic/boho wedding style.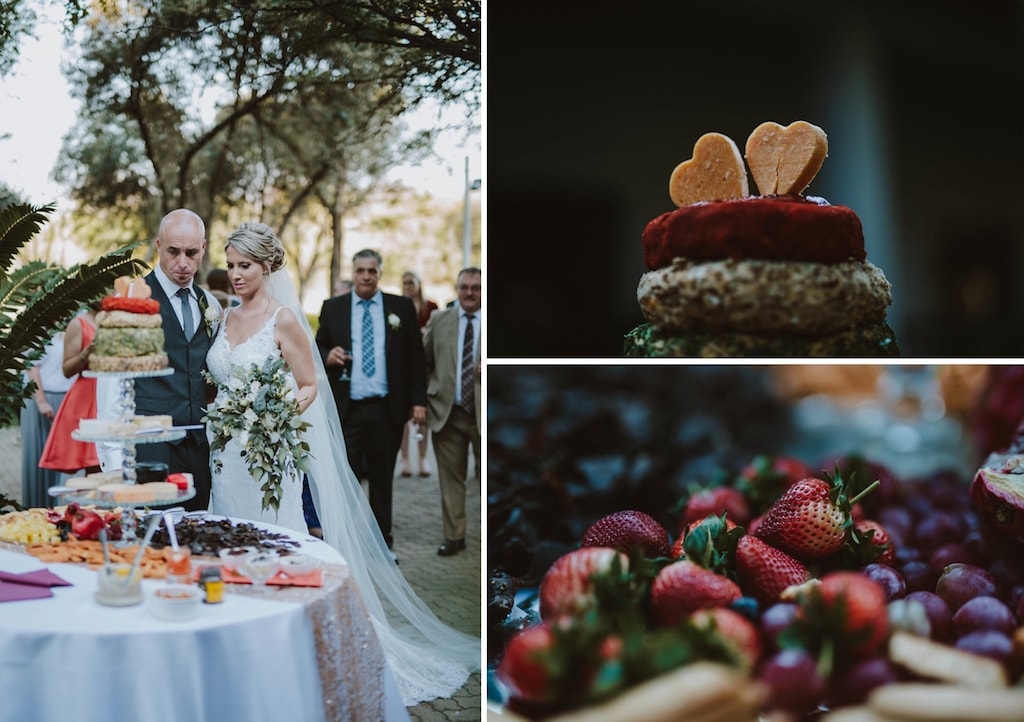 Wedding Details
Our 'People' mean the world to us, so for our bridal party we each chose gifts for them which had a specfic meaning to what they represent to us. It was just a small gesture, but each of the guys got cufflinks with a Marvel superhero on them, representing something unique in their friendship with Nick, and for my girls I choose a pair of earrings that made me think of them, and wrote them each a personal note to express my love for them… I can't speak for the guys but before hair and make up that morning we had a champagne breakfast and my Mom read out the messages before I gave them their gift… It was very emotional and very special, something I will remember forever. We also got our parents a personalised candle with an infinity sign and our wedding date on it, as a reminder of the day and a small thank you for all the love, kindness and advice given to us leading up to our marriage.
DIY Elements
Nick makes a mean chilli sauce, so as our favours we made chilli sauce for our guests to take home. My mother-in-law, Jenny Gibbs, made all the bouquets, flower crowns for the flower girls, and buttonholes for all dads and guys involved.
The Flowers
Nicky again helped me here; all I knew was that I wanted a lot of greenery. Each table had a runner of greenery with splashes of white and peachy roses to add some colour and romance. Above some of the tables were round hoops covered with greenery and a heart in the center. The bouquets were made of white roses, baby's breath, lilies and greenery.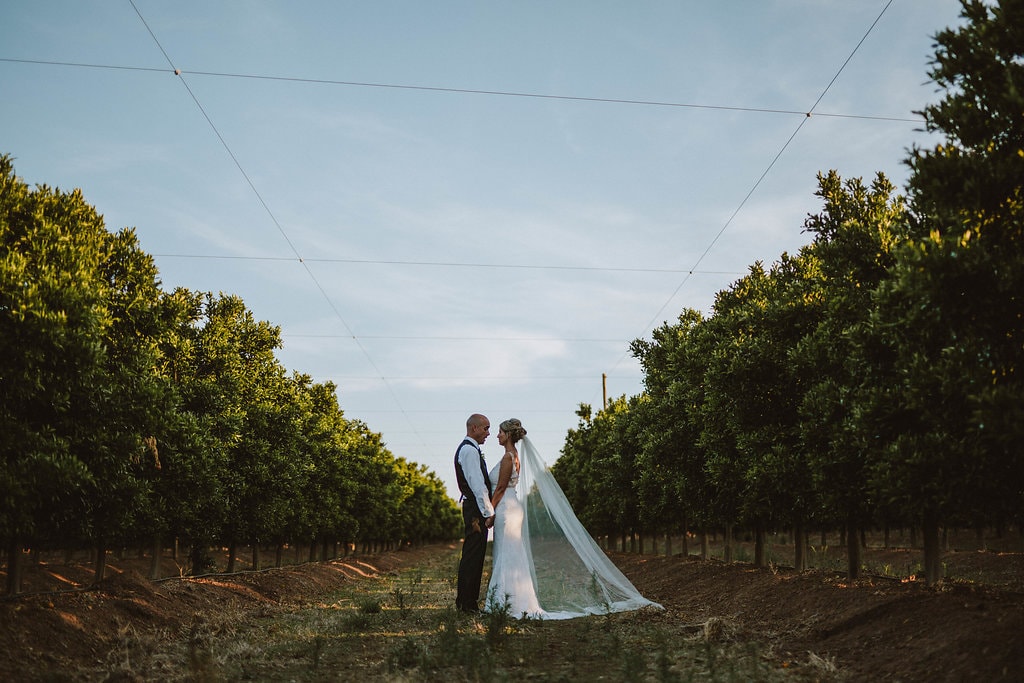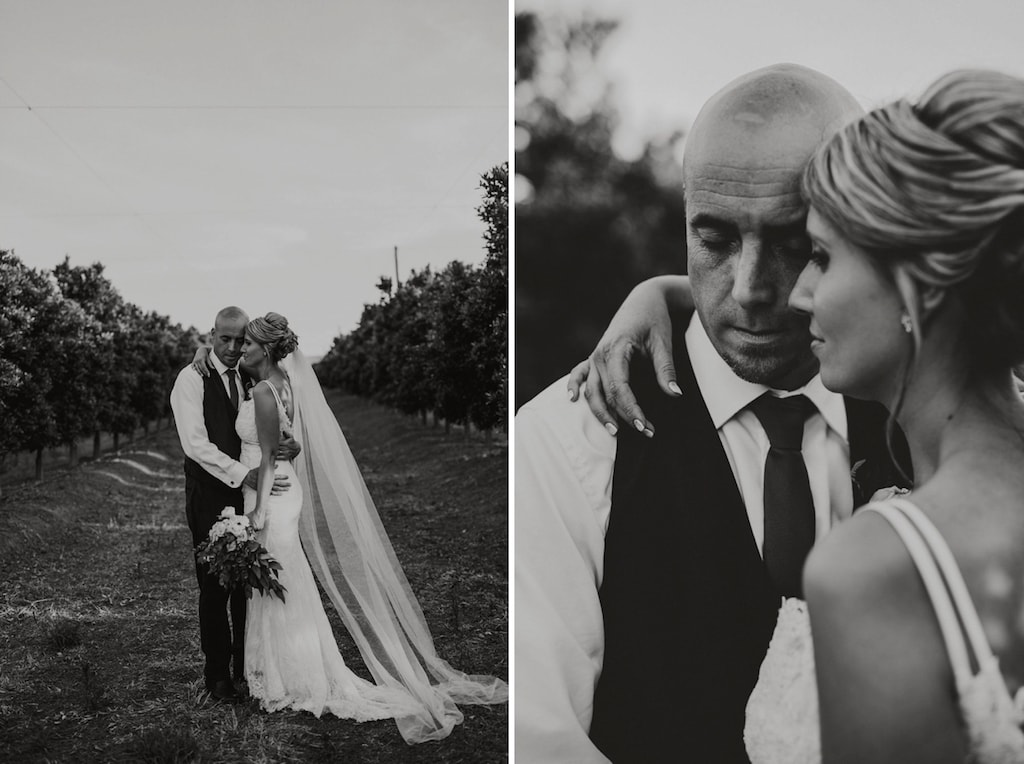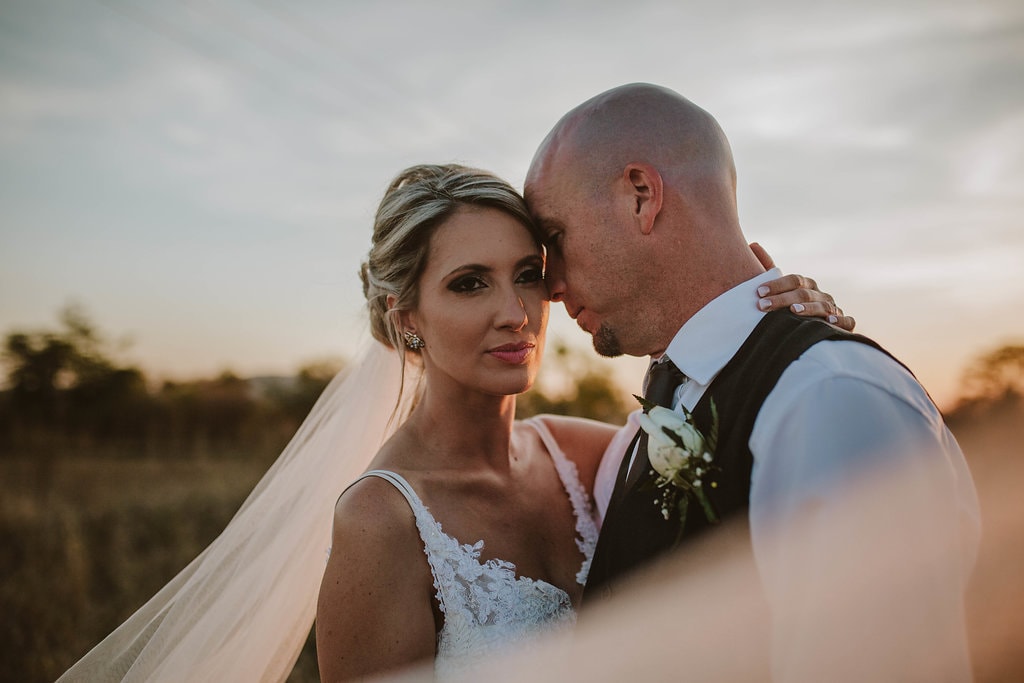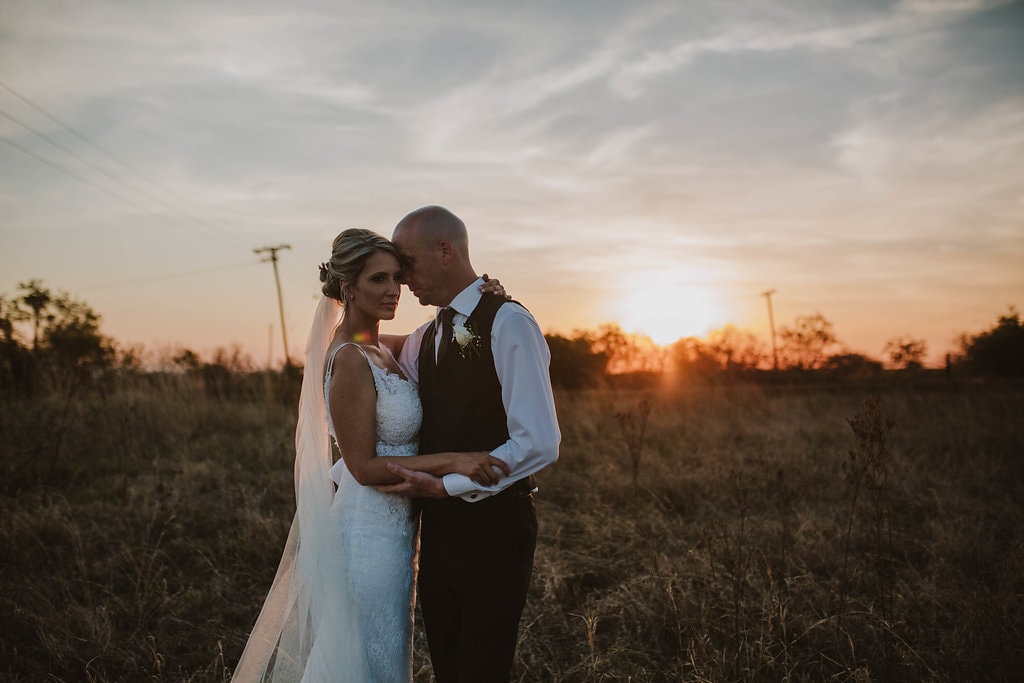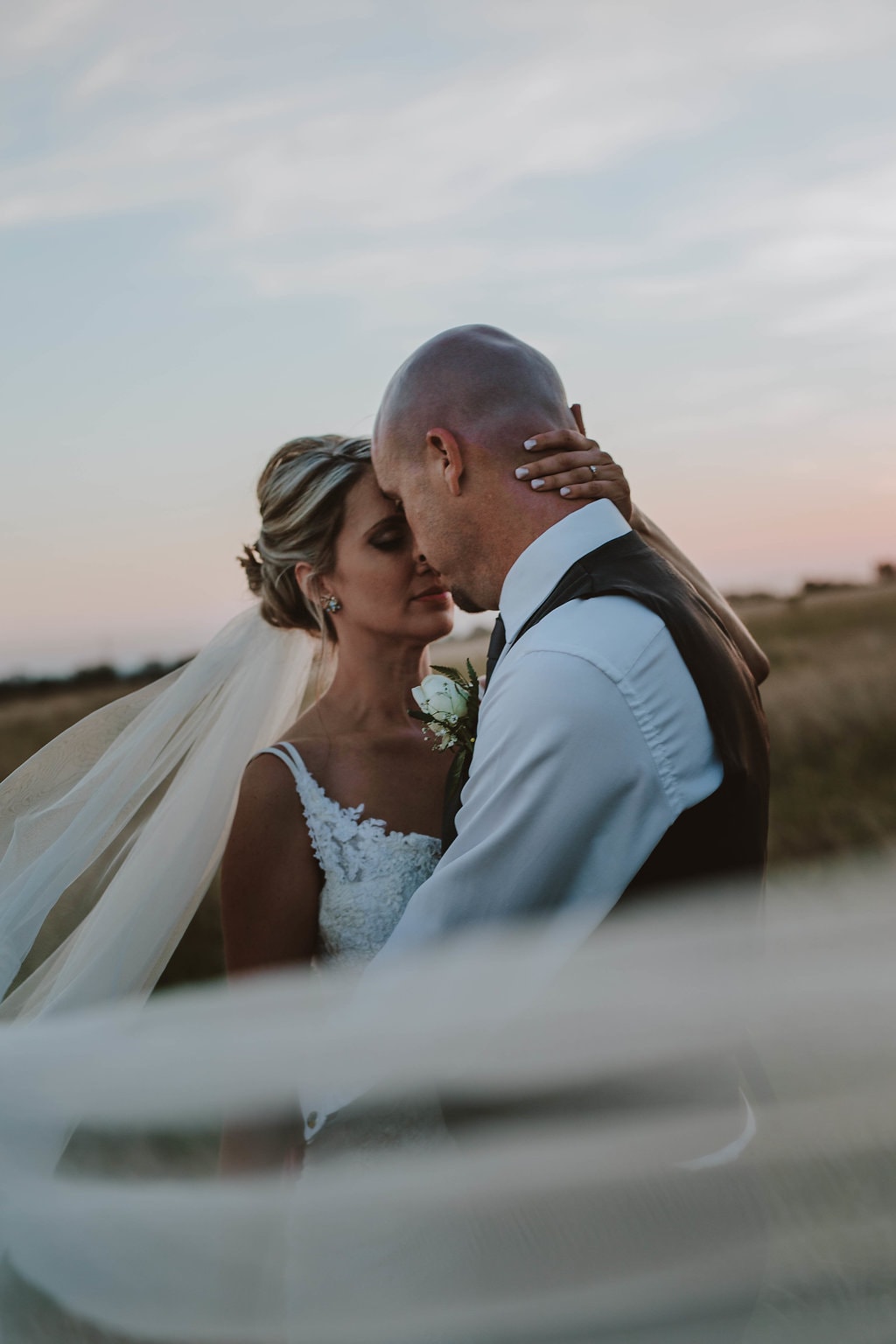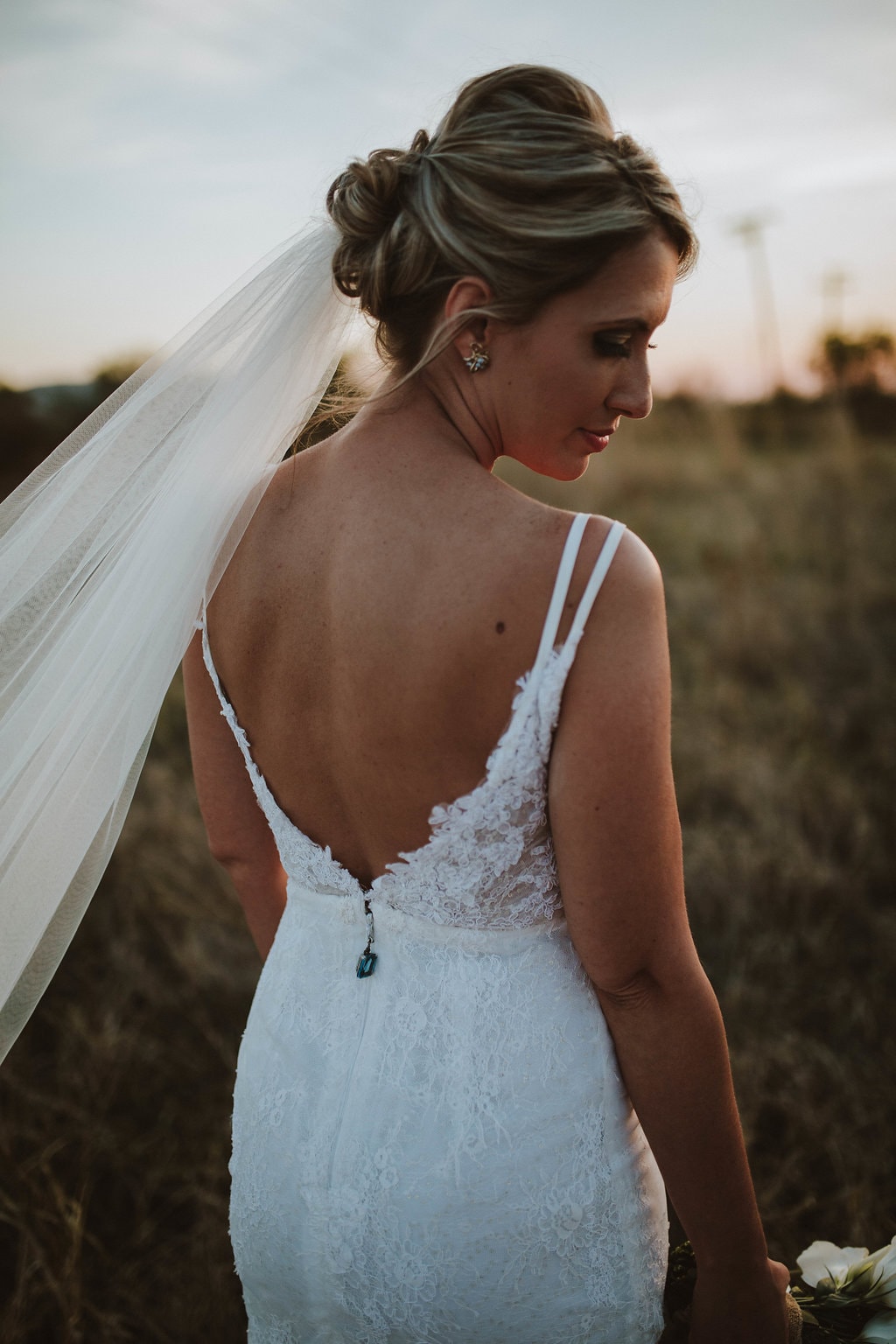 The Dress
My Mom, Shayne Swanepoel, found my dress for me actually. She found it on Still White; at first I was not keen on even trying it on but I fell in love with it once I was convinced to try it on. It is a Kobus Dippenaar design. A few alterations were done. I knew Nick would love the plunging neckline and open back. I fell in love with it because of the lace, so delicate and feminine. I can say without a doubt I felt like a princess for my wedding day.
The Bridesmaids
I had six bridesmaids. I choose flowing long grey skirts for all of them, then for my Maid of Honour, my sister Belle wore a lace off-the-shoulder top and the other girls a white top accessorised with a rose gold necklace and rose gold earrings. I was looking at a boho chic look but something the girls would find comfortable but pretty and elegant at the same time. The flower girls got their grey dresses from the UK.
The Music
Nick plays in a band Only Forever who are a hard rock band, but Fern (vocalist) and Sean (guitarist) played a beautiful rendition of James Arthur's "Say you won't let go" for when I walked down the aisle. I felt it was important to have Nick's love for the band represented…even if toned down.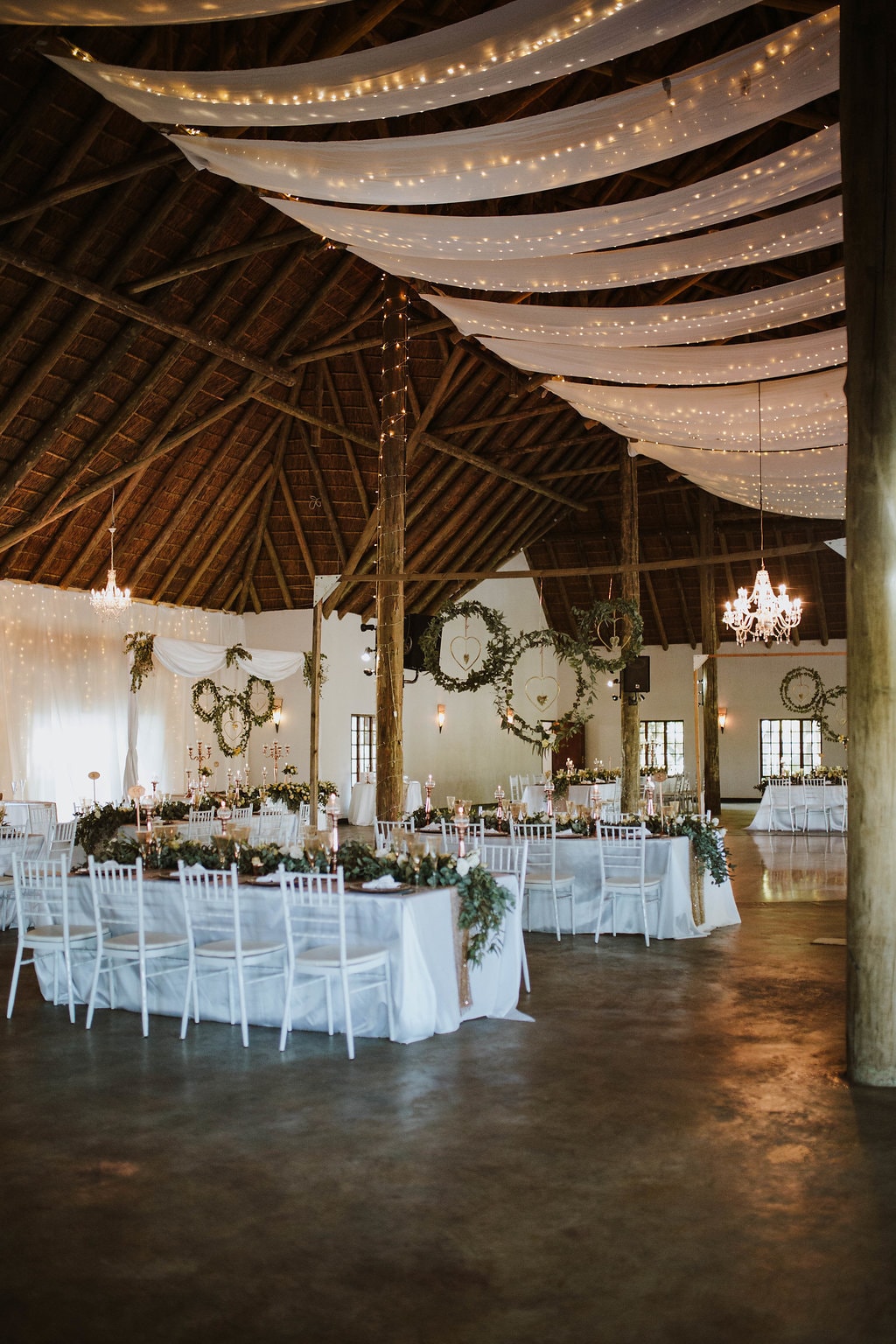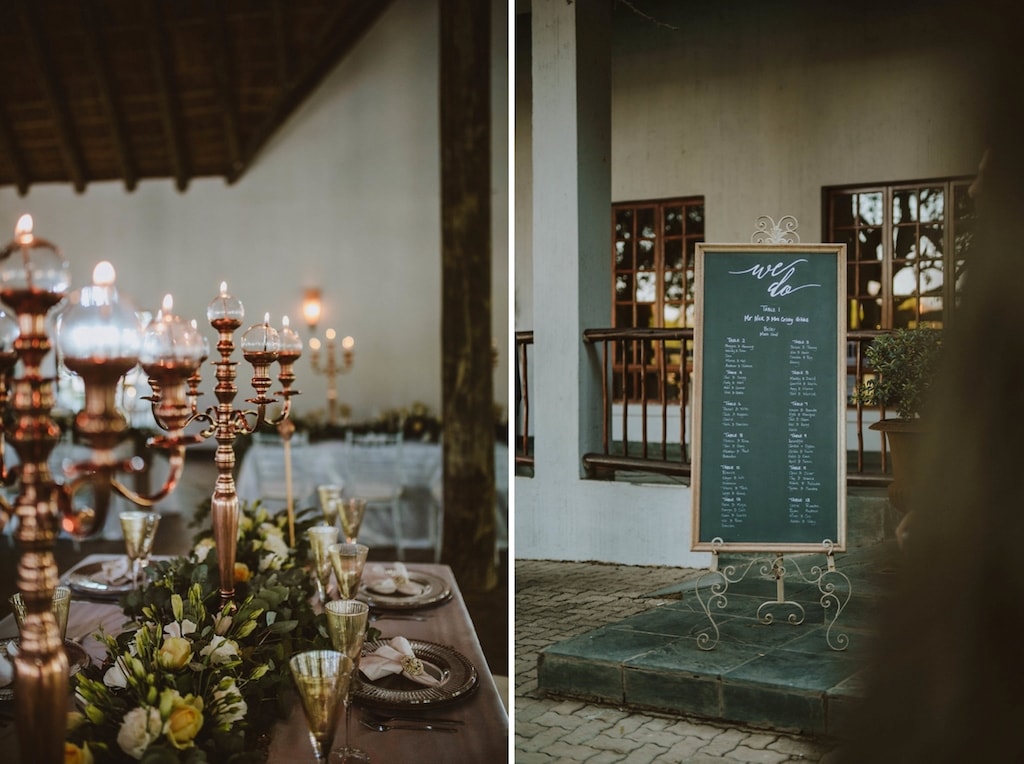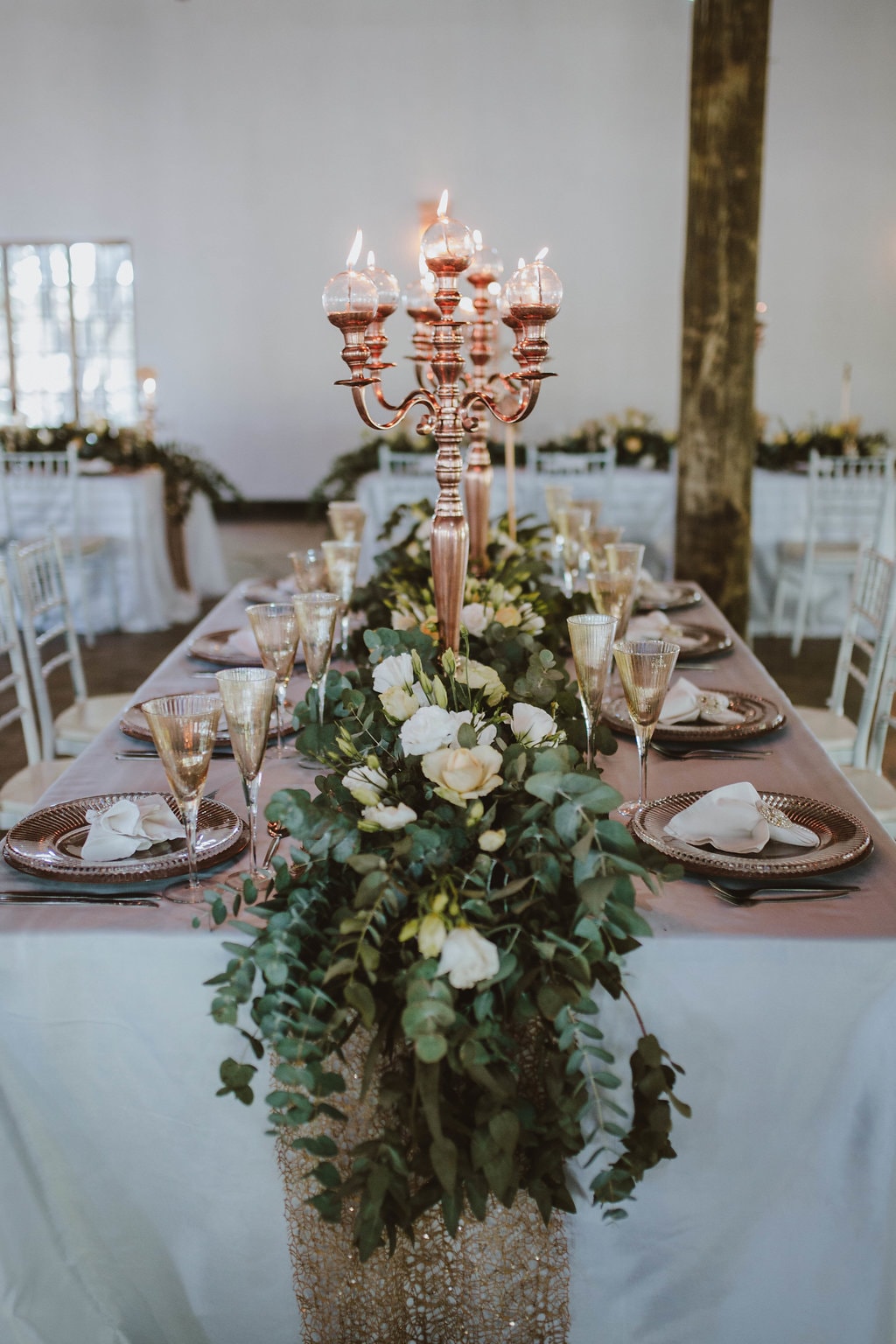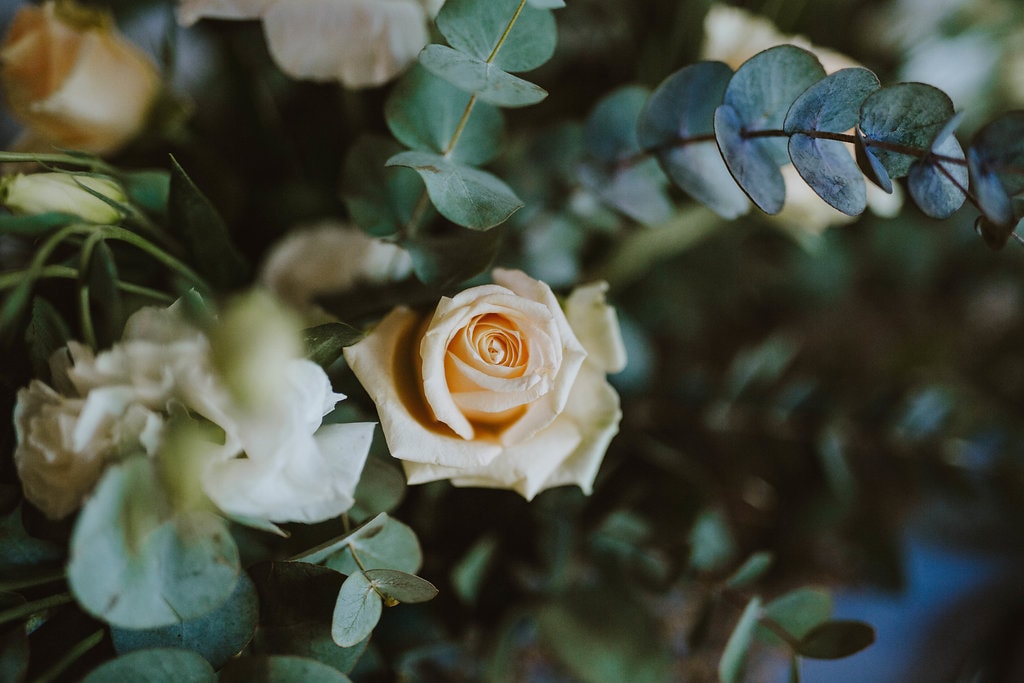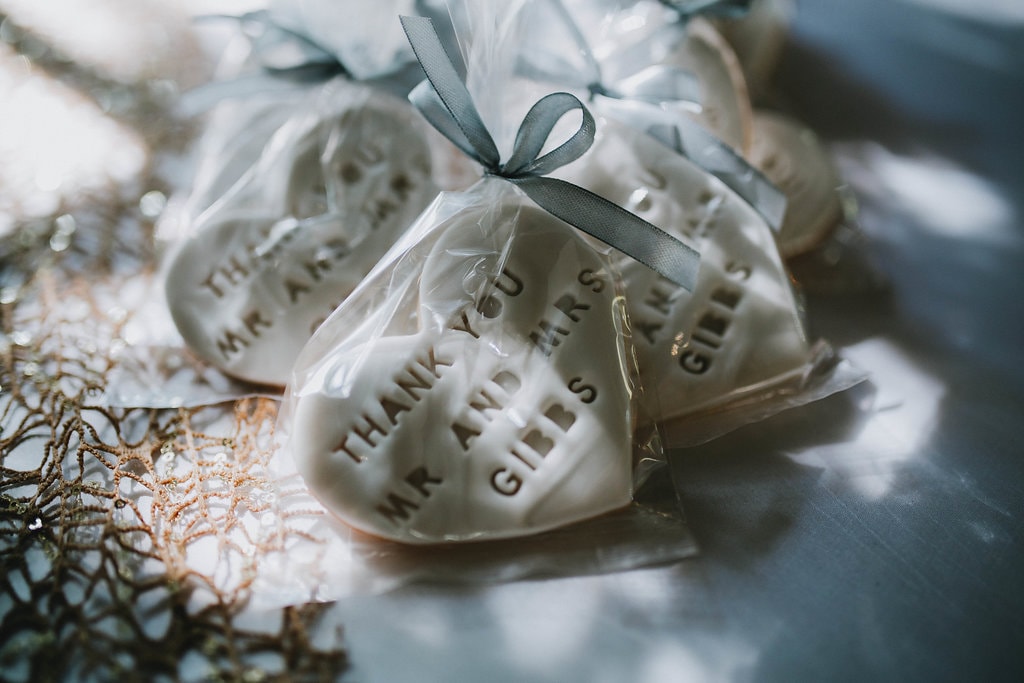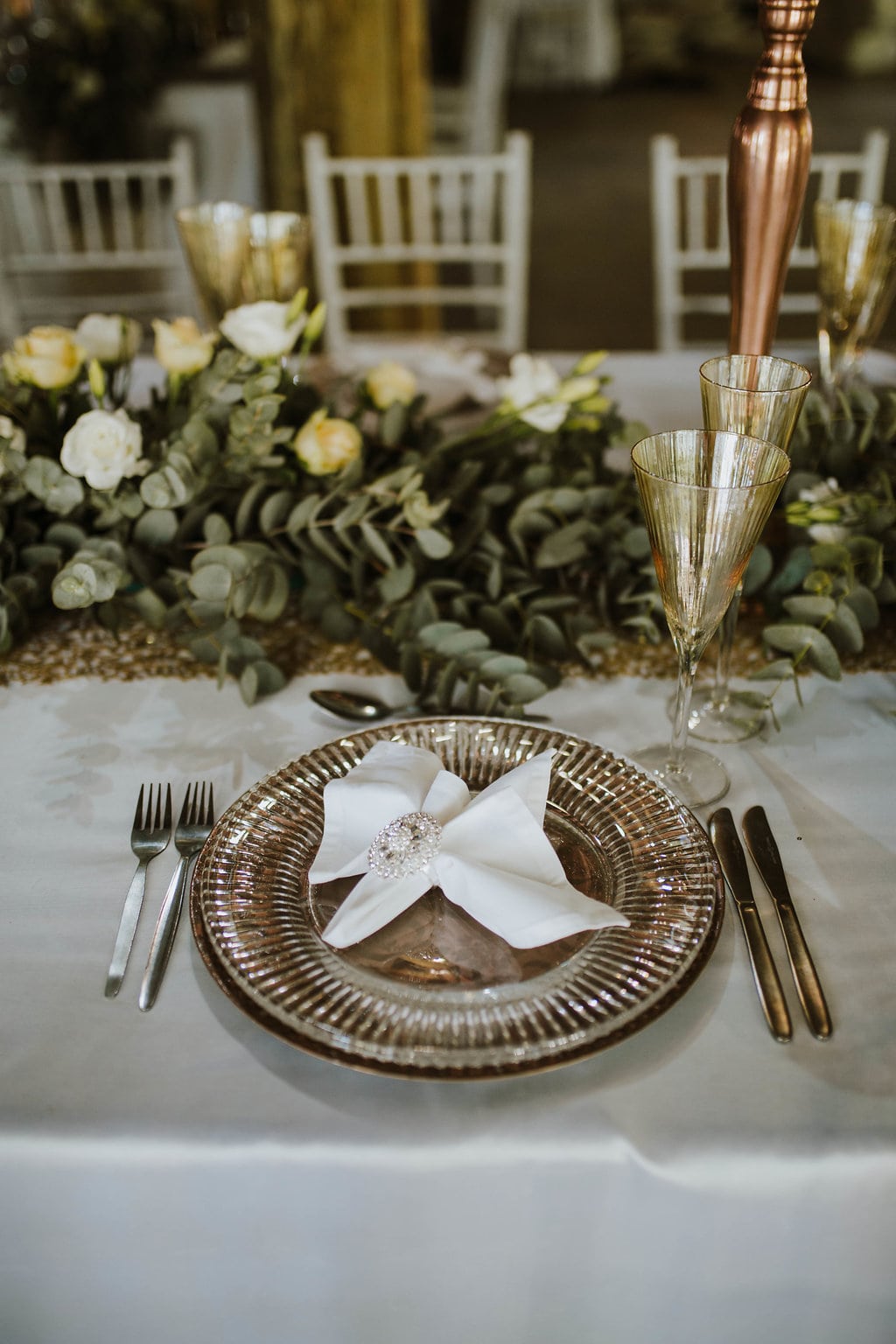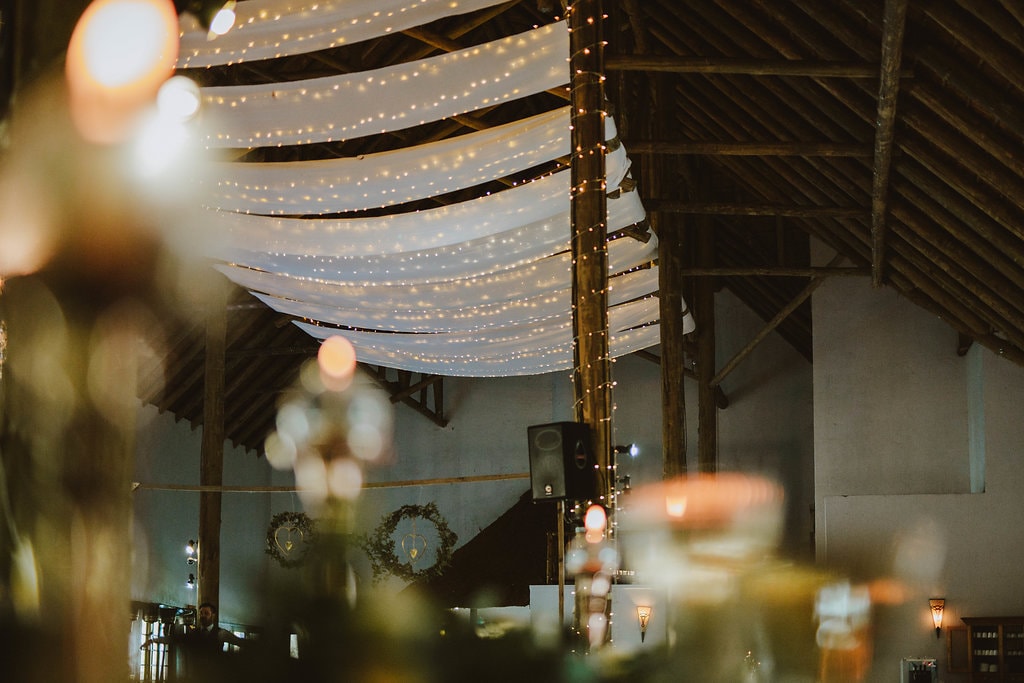 Memorable Moment
Finally saying I DO! Everything led up to that moment; I was consumed with a feeling of complete love and so humbled that we could share our big day surrounded by the people we love the most. I will never forget the kiss… I could hear the clapping and cheering and I felt so safe in Nick's arms.
Best Decision
Choosing Fatherland Estate as a venue. Nicky helped with every detail, helped stick to a budget and made our day perfect for us. Also having Jessie capture our special day. It really meant so much to us having someone we know and love capture our day for us. She was so professional and paid special attention to what we wanted, and the pictures are so natural and perfect – could not have asked for better.
Advice for Future Brides & Grooms
Be true to who you are as a couple; stick together because there will be many differing opinions and expectations. People will let you down and things will never go without a hitch, but that is ok. Choose someone you trust to be MC, our MC was fantastic, funny and everything went according to the time schedule. Make sure you keep everything in a file and take it with you to your venue if you do not have a planner; things do go wrong but at least that way someone else can handle any queries on the day without you even knowing about it. Shop around, you will find what you want or something very similar. Try your best to delegate to people who will get a job done; it was very difficult for me but it helped when I did ask for help and it makes everyone important contribute to your day somehow too. We didn't want a videographer, and now I regret it so much…everything flies past so quickly on the day and you are overwhelmed by emotion. I can't remember the speeches and will never be able to recapture the emotions you feel in that moment.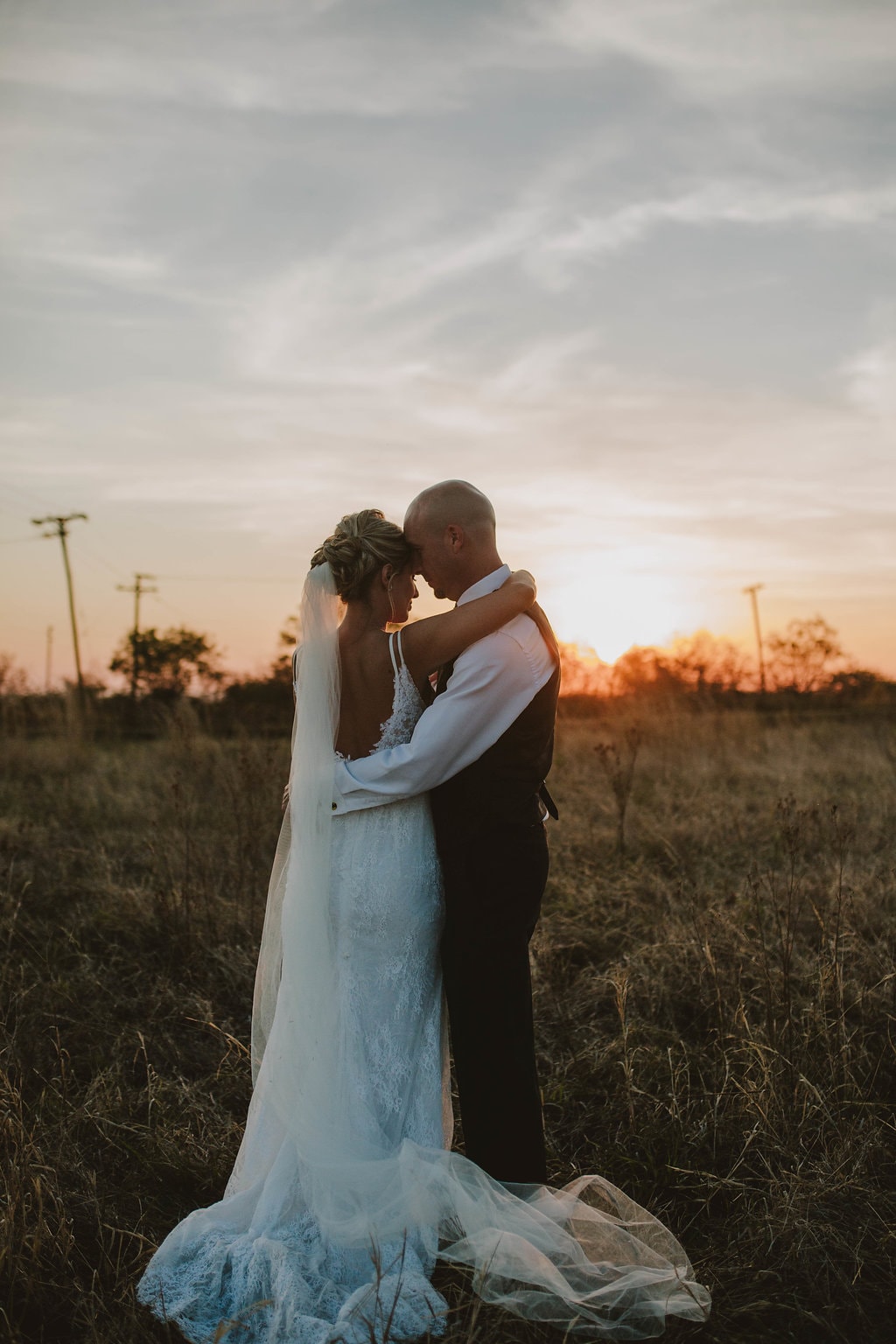 SERVICE PROVIDERS
Venue & catering: Fatherland Estate | Photography: Jessica J Photography | Flowers, décor & cake: Nicky at Fatherland Estate | Cookie favours: Charmaine Valley | Bride's dress: Kobus Dippenaar from Still White | Makeup: Karin Pienaar | Bridesmaids' dresses: Faith (073 122 8450) | Groom's attire: Euro Suit | DJ: Ryan Mills | Entertainment: Only Forever