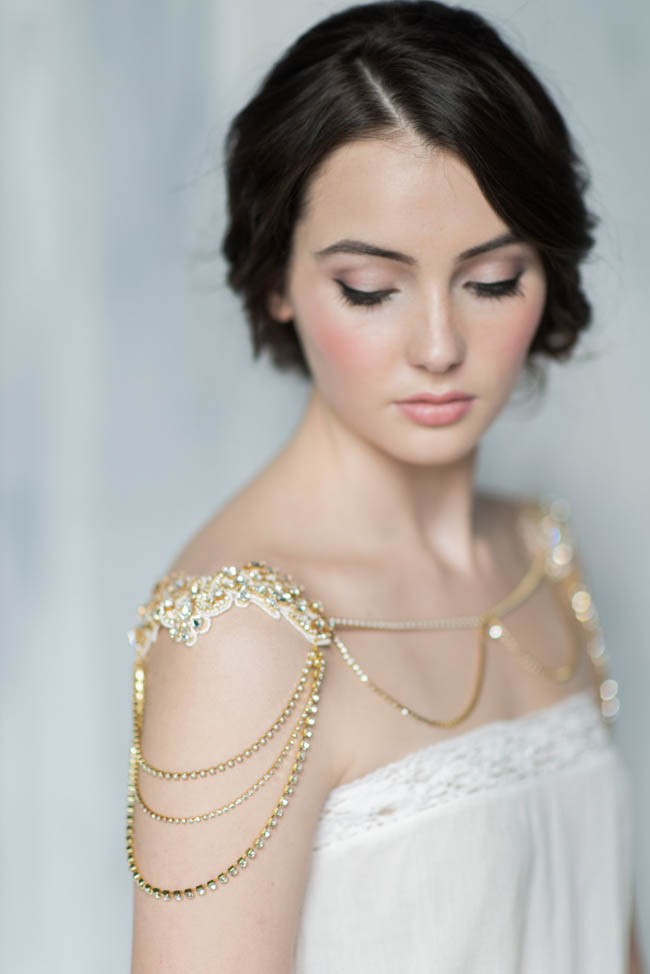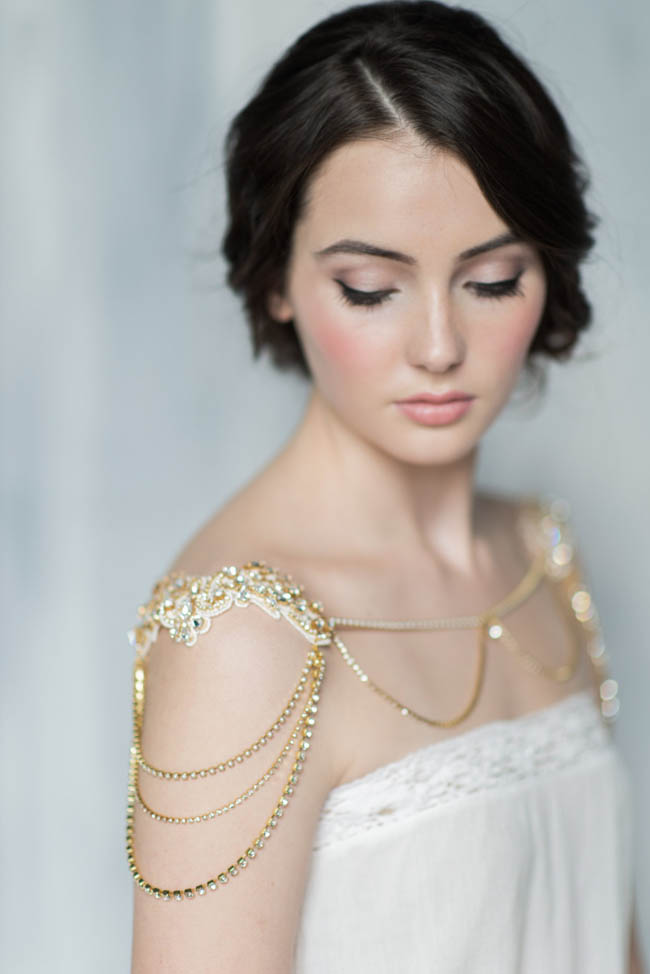 JACQUELYN Gold Bridal Shoulder Necklace by Blair Nadeau Bridal (Image: Whitney Heard Photography)
*UPDATED FOR 2020* Just when I think I've seen it all in terms of accessories, bridal body jewellery has come along and blown me out of the water. I mean, seriously, could a boho bride (or a glamorous Gatsby bride, or any bride for that matter) ask for more? Pretty, intricate, interesting, feminine pieces that enhance that gorgeous wedding dress of yours and make you look like a total goddess. This is a great option if you've chosen a simple dress and want to dress it up a bit, or change up your look between ceremony and reception (or between a minimony and sequel wedding). I'm especially partial to shoulder jewellery at the moment, but I'm also loving the hand chains and barefoot sandals and back necklaces and I thought it was the perfect time to round up some Etsy bridal body jewellery faves.
*Links in bold denote affiliate links. The cost to you remains the same, but SBB may receive a commission for any sales made.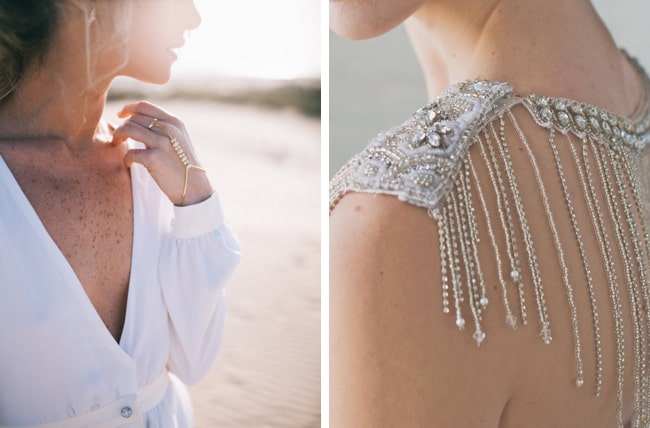 Bridal ring bracelet by Aya Jewellery (left) | KATERINA Beaded Silver Fringe by Camilla Christine (right)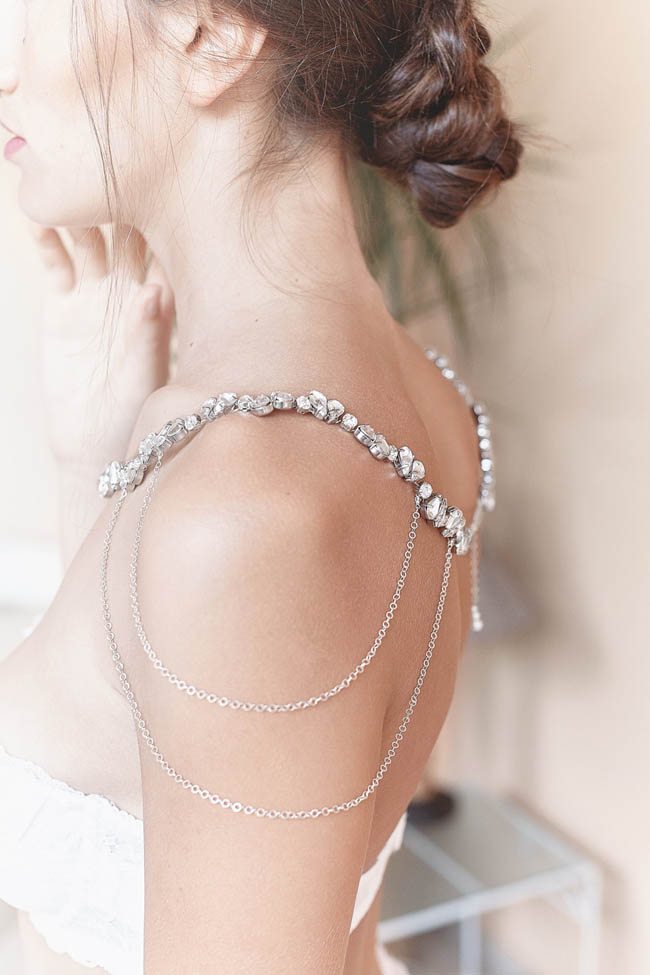 Victoria Necklace For the Shoulders by Jonida Ripani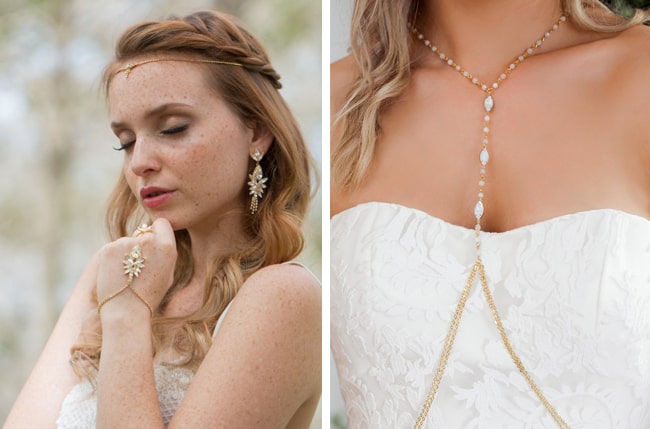 Bridal Slave Bracelet by Aya Jewellery (left) | Tallulah Body Chain Necklace by Cynthier (right)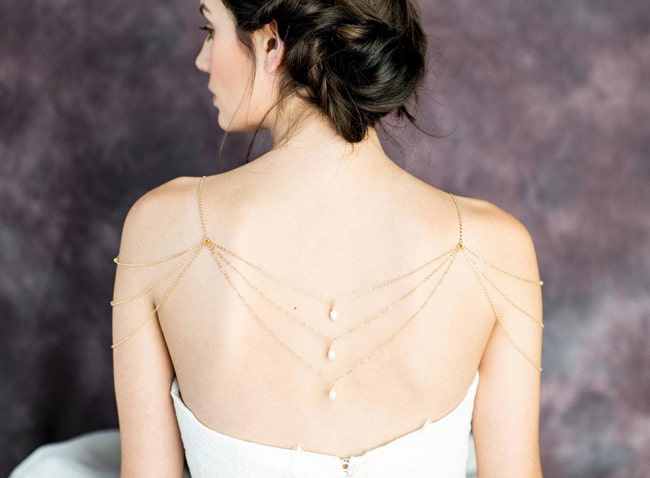 GINESSA Rose Gold Bridal Body Necklace by Blair Nadeau Bridal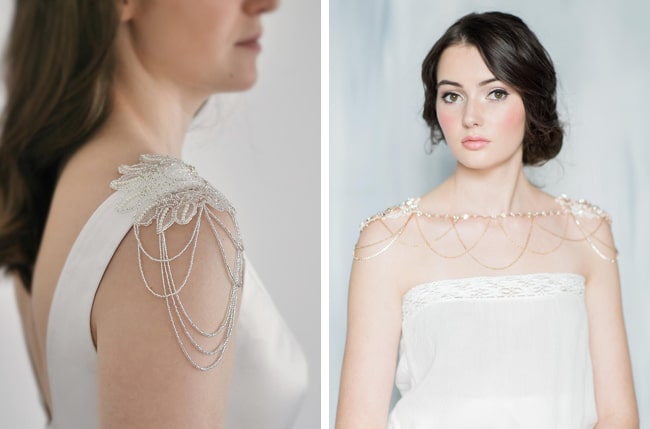 NOA SILVER Bridal Shoulder Necklace by Veresk Bridal (left) | BRIENNE Rose Gold Shoulder Necklace by Blair Nadeau Bridal (right)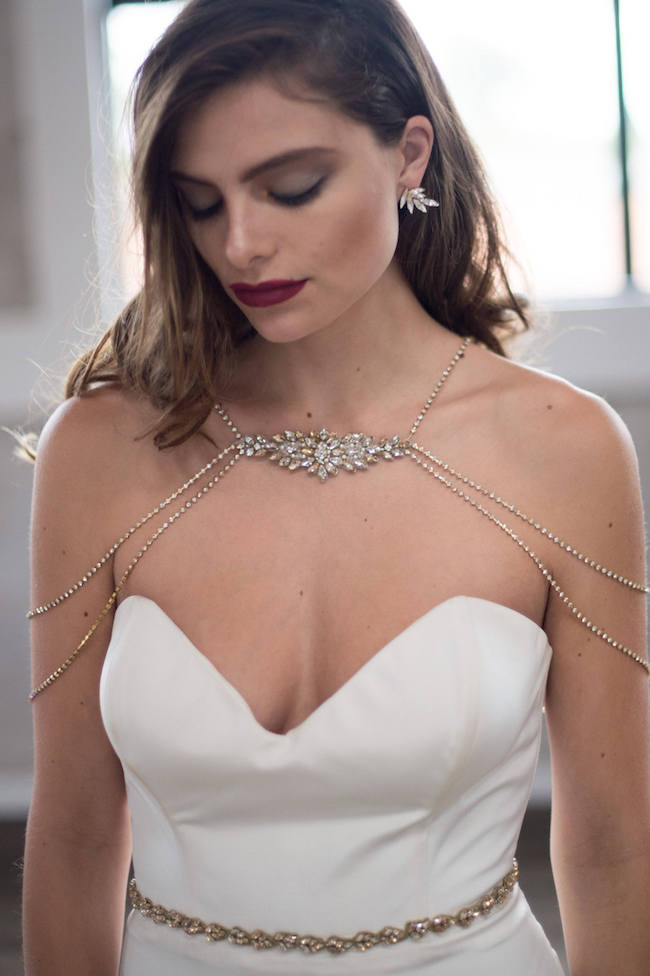 Simone Bridal Shoulder Necklace by Camilla Christine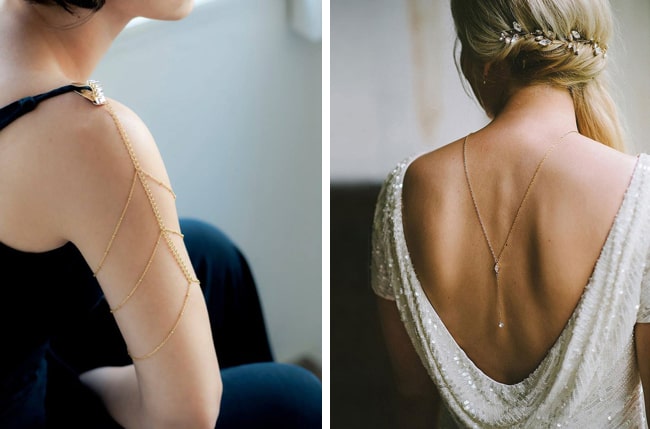 Arm and Shoulder Jewelry by Petites Pierres (left) | Dia Bridal Back Drop Necklace by Hedgehog Project (right)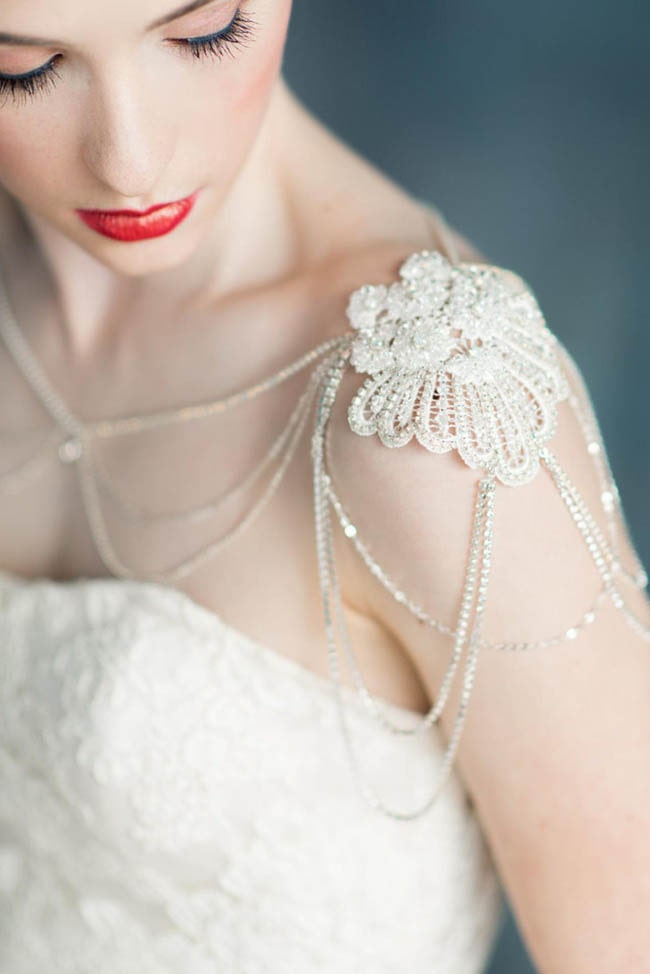 FAWN Silver Crystal Shoulder Necklace by Blair Nadeau Bridal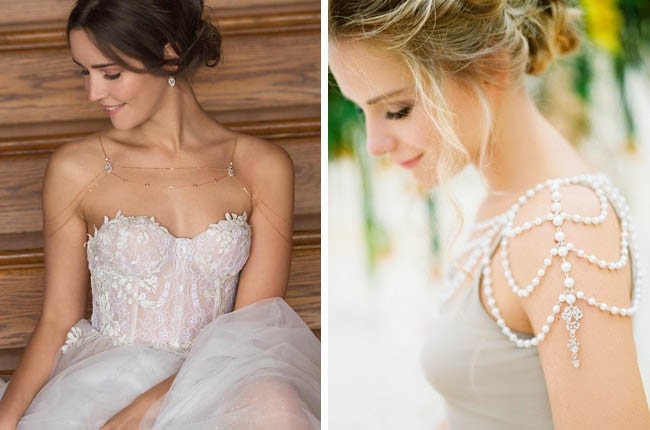 14K Gold Bridal Back Necklace by AMY O Bridal (left) | Pearl Shoulder Necklace by Get Man Jewelry (right)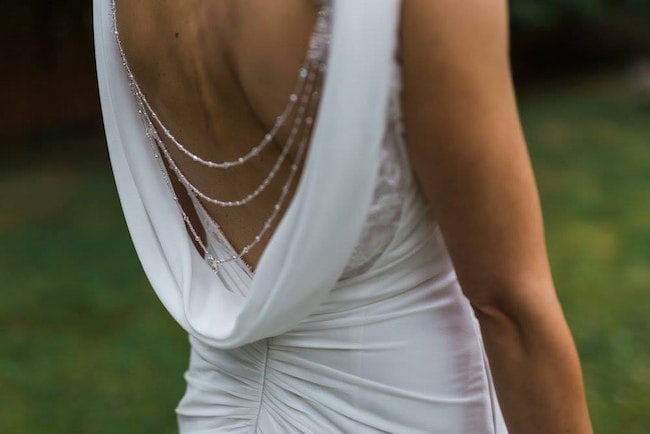 Backdrop Bridal Necklace by Wildest Dreams Bridal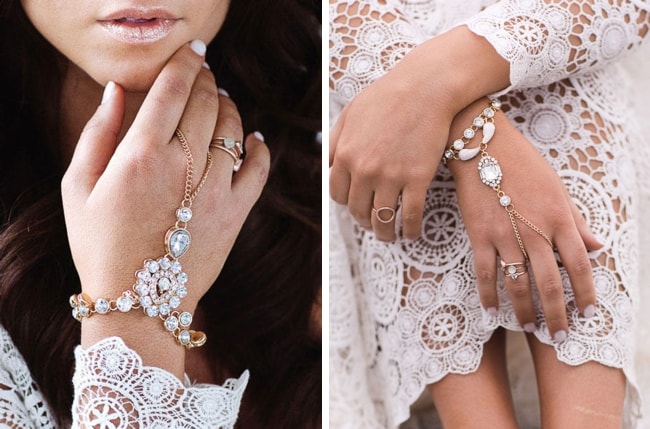 Sonia Gold Hand Chain by Bare Sandals (left) | Ola Hand Bracelet by Bare Sandals (right)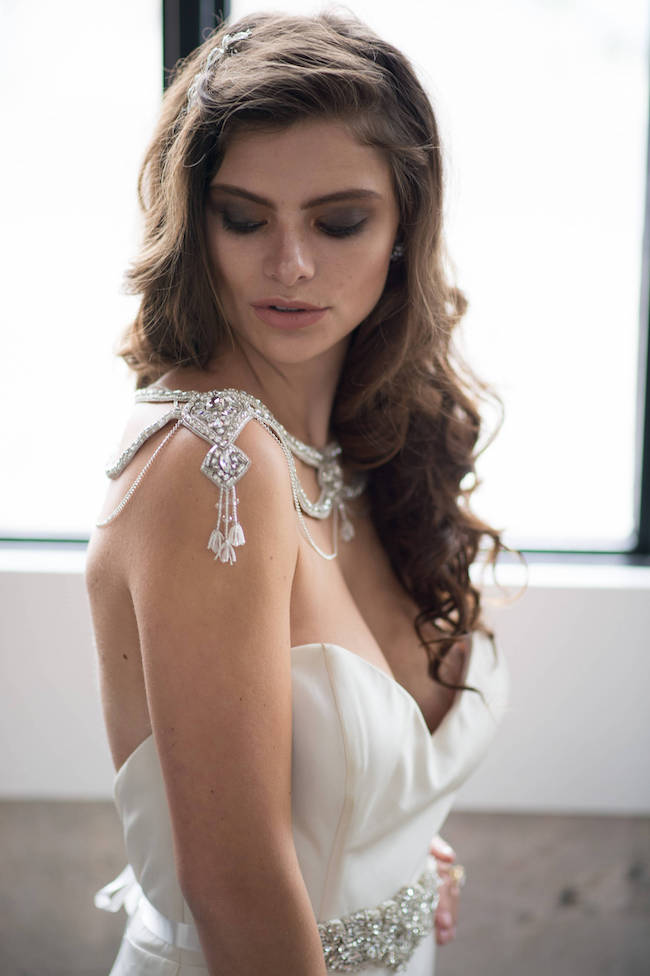 Mitsy Bridal Shoulder Necklace by Camilla Christine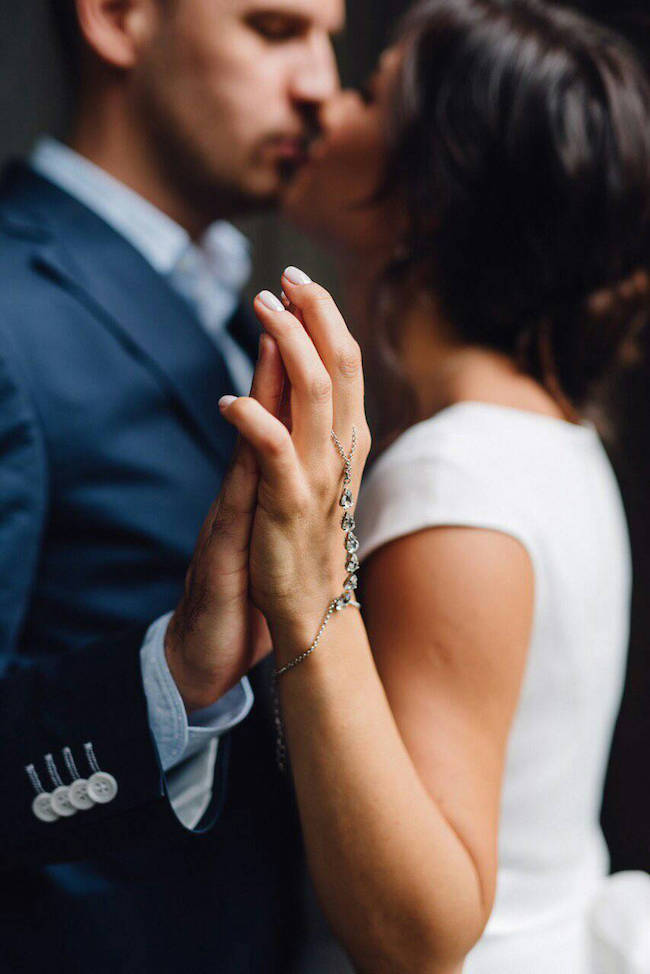 Bridal Chain Ring Bracelet by Tiara by Yara
FIND MORE BRIDAL ACCESSORIES ON PINTEREST: