There's a group of brides out there who have to make a very personal fashion choice when it comes to their styling. Many of you ladies who wear eyeglasses as part of your everyday life choose to go with contacts on the Big Day, but what if you feel your glasses are part of your identity? I'm a big believer in the 'you, only better' school of wedding looks – after all, you want to feel comfortable and your husband doesn't want to see a stranger walk down the aisle! Unfortunately, there's not a whole lot of inspiration around for brides who wear glasses, and I regularly see brides asking if it's okay for them to rock their frames with a wedding dress. The answer is yes, absolutely!
I was lucky enough to feature an absolutely stunning bespectacled bride in one of my first weddings, and I've loved the look ever since. Here she is, the gorgeous Louise of Lovelab (and by the way, if you haven't seen this wedding, you totally should, it's insanely gorgeous):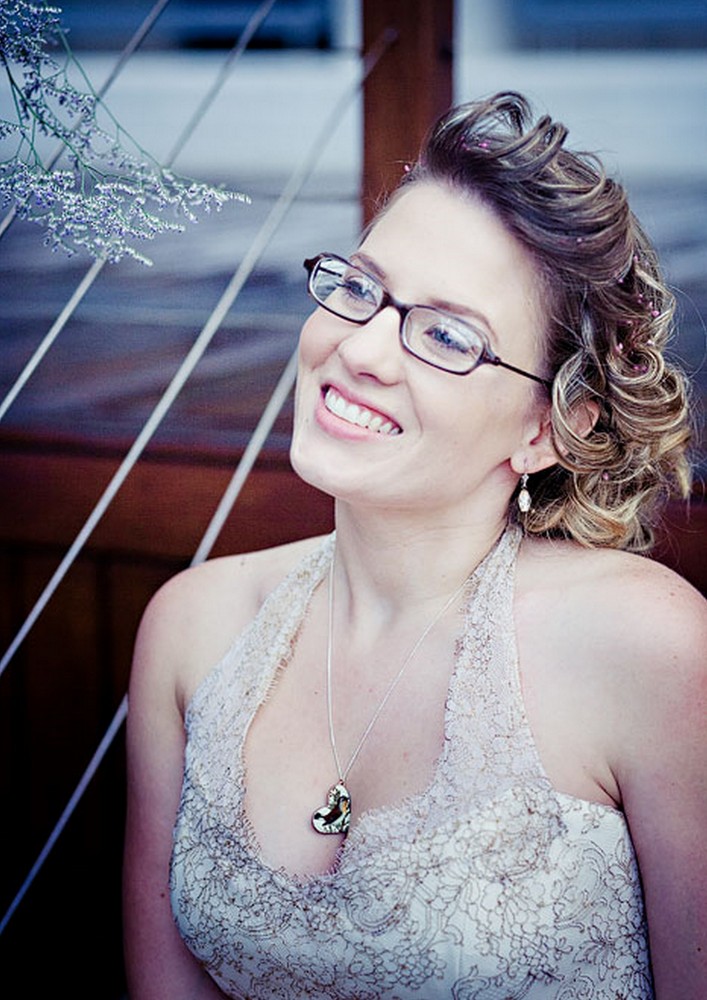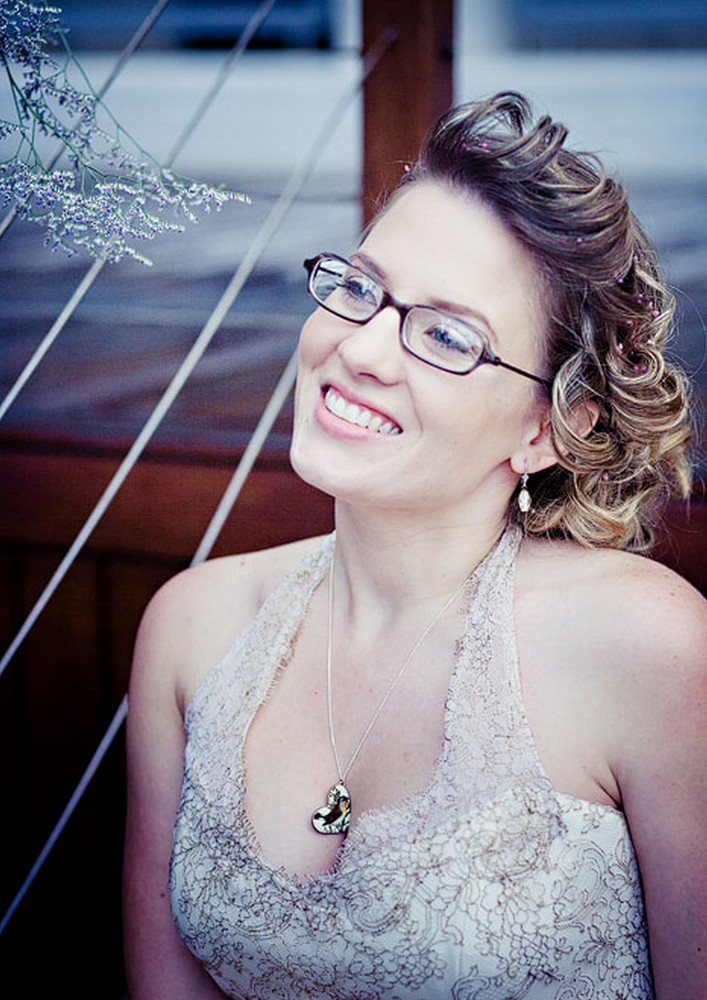 Source: Annemari Ruthven
The key decision to make is whether you're going to wear your regular frames (in which case you may need to adapt your dress and hair to flatter it best) or whether you're going to wear frames that suit the wedding look you're going for. Once you've made that decision, you can start to plan everything else. To help you, here's a collage of beautiful brides wearing a large variety of frames. And don't they all look, er, SPEC-tacular? ;)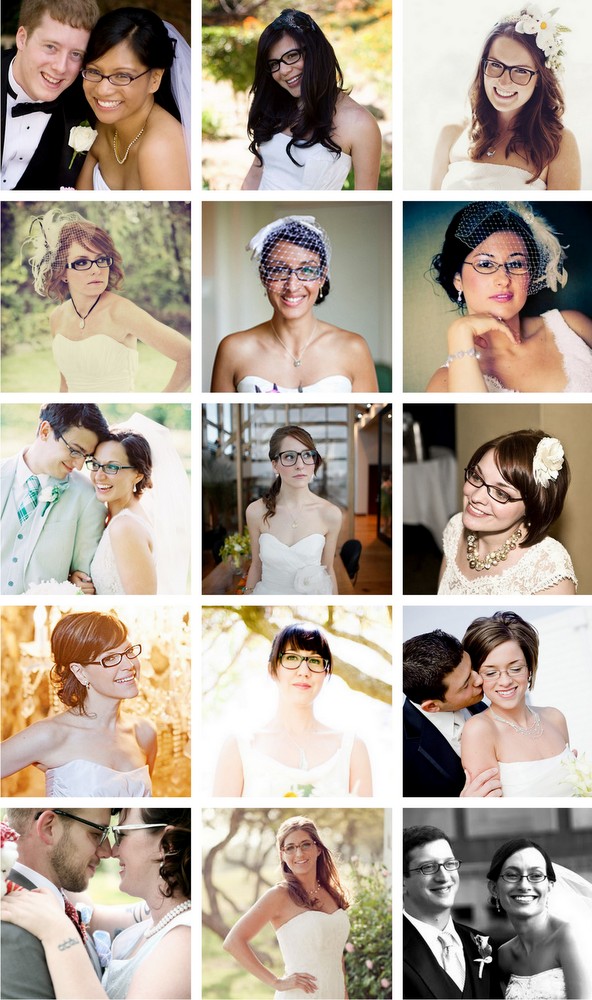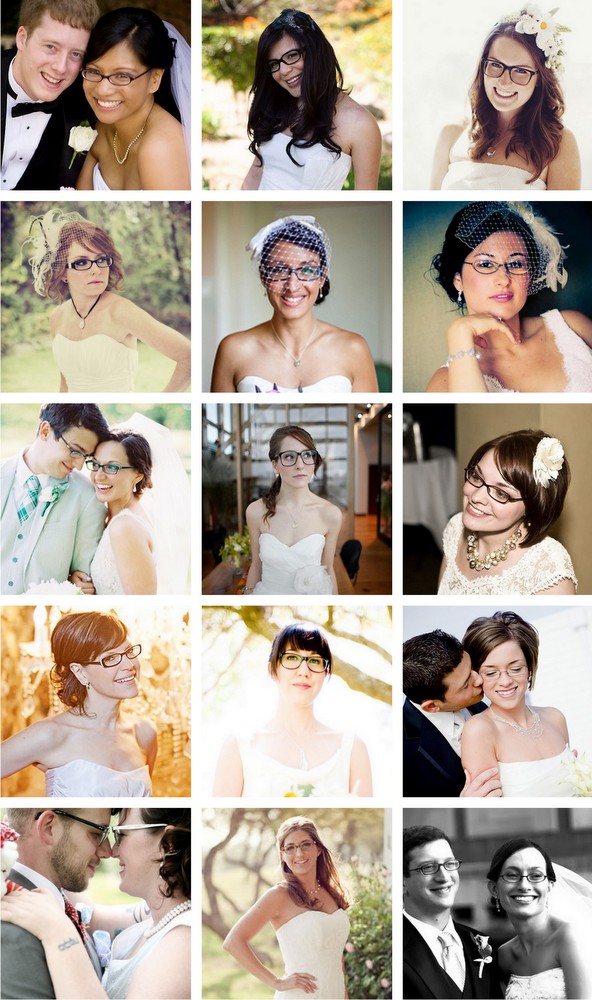 Image credits: Row 1: 1 – ha! photography; 2 – The Modern Type via Project Wedding; 3 – via Pinterest; Row 2: 1 – Kimberley Reed via Intimate Weddings; 2 – Caught the Light Photography; 3 – Anne Lord via Elizabeth Anne Designs; Row 3: 1 – Clary Photo; 2 – Todd Pellowe via Green Wedding Shoes; 3 – via Intimate Weddings; Row 4: 1 – via Beauty and the Groom; 2 – Christina Richards via 100 Layer Cake; 3 – via Intimate Weddings; Row 5: 1 – The Roxy Studio via Rock 'n Roll Bride; 2 – The Nichols via Style Me Pretty; 3 – Geoff Johnson via Swoon.