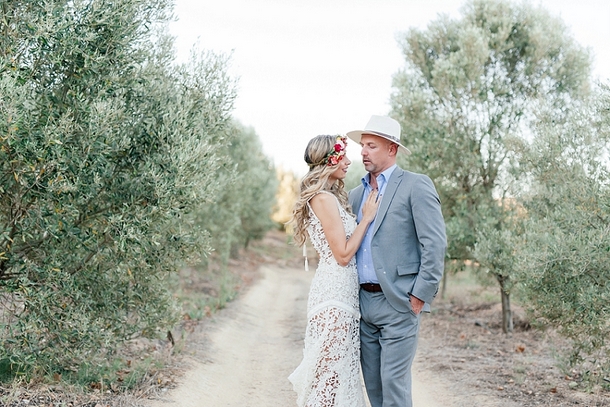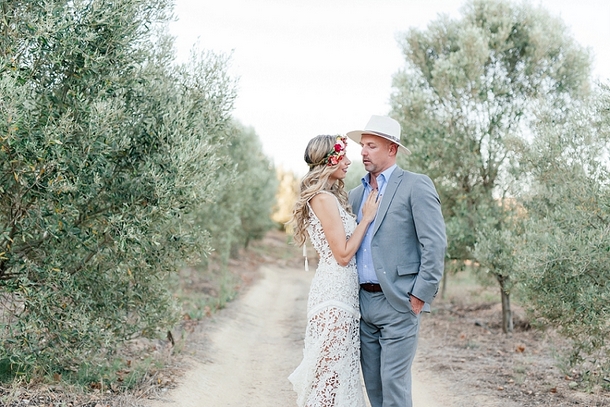 Some weddings just make me so happy! I find myself grinning as I look at the pictures of the couple and their guests, and as I read the words of the bubbly bride – their joy is infectious. Of course, it also helps when the wedding is infused with colour, packed with bright botanicals in the form of some of the most gorgeous table arrangements (and cake! wow), stationery, and boho floral crown. Not to mention the bride's incredible (and unusual) lace dress. It's a colourful celebration that's not only worthy of Adriana's Brazilian heritage, but of the Caribbean island where she and Ken first met. Blank Canvas Event Design did an amazing job putting this one together, and I am in love with Debbie Lourens' beautiful photos!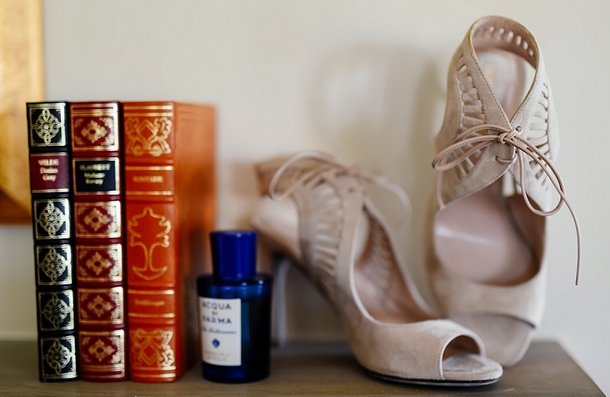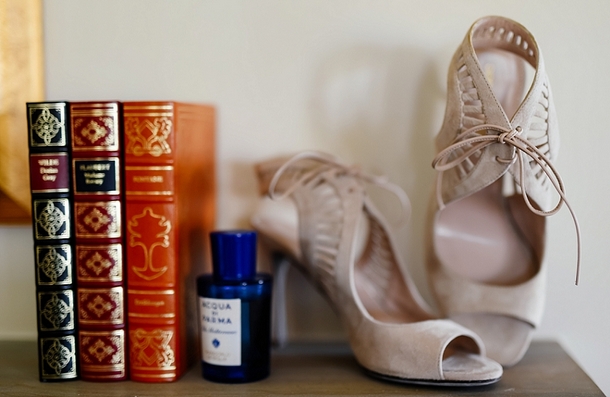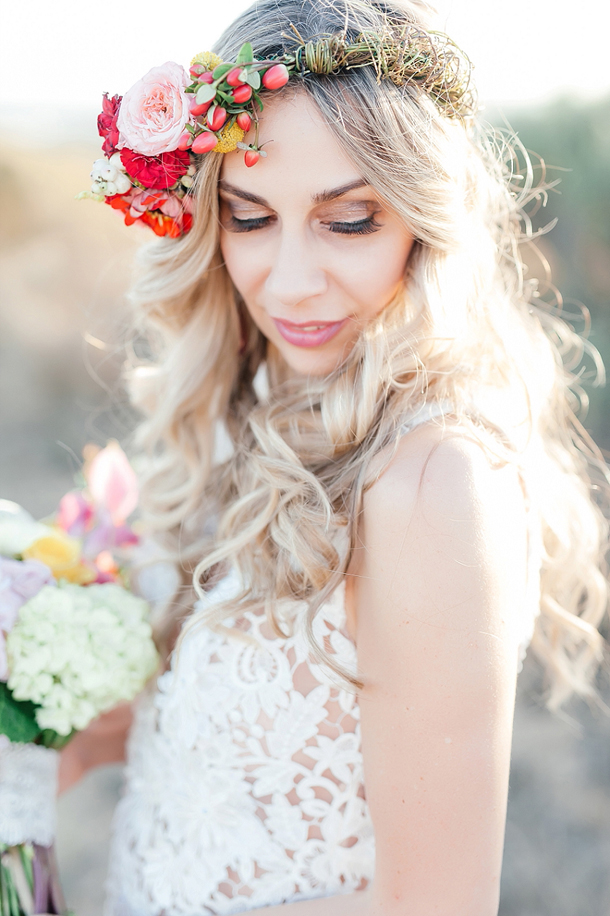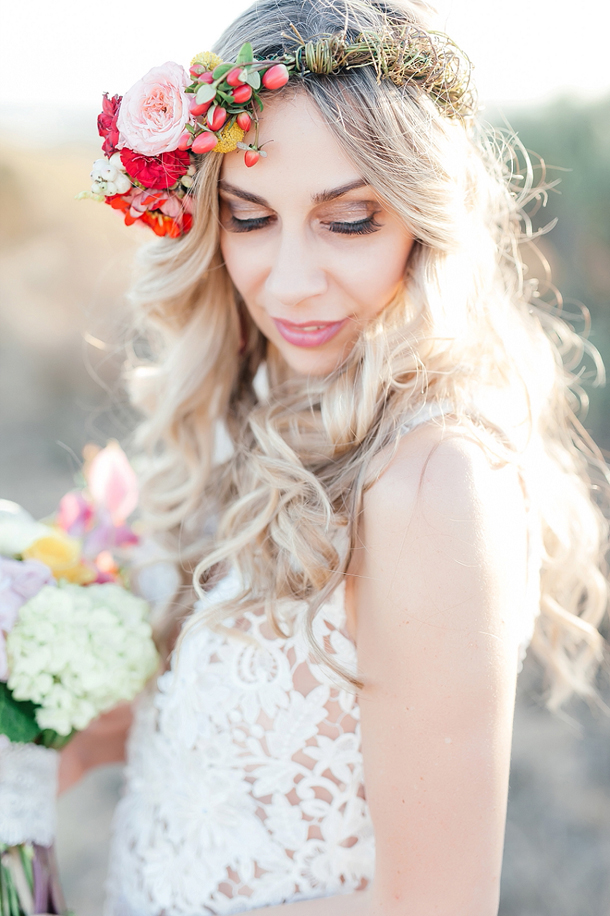 Love Story
First it is important to explain that I am from Brazil and Ken is from South Africa. And we really understand the meaning of 'long distance relationship'! We met 17 years ago on the Caribbean island of Barbados. Ken had just sailed across the Atlantic going to California and stopped there for a few days before he resumed his journey and I was there for a week of leisure with a friend from Italy. We met one night at a typical Caribbean night bar, with lots of rum and reggae music. We had a week of summer and passion and never saw each other again, until three years ago, when we reconnected.
The Not-Proposal
There was no proposal; we decided together that it was what we wanted for us, and we did it beautifully!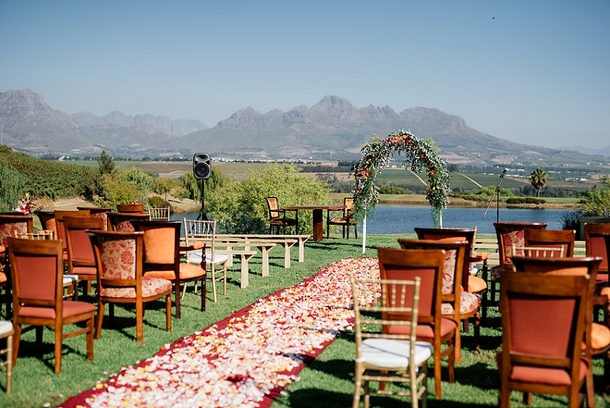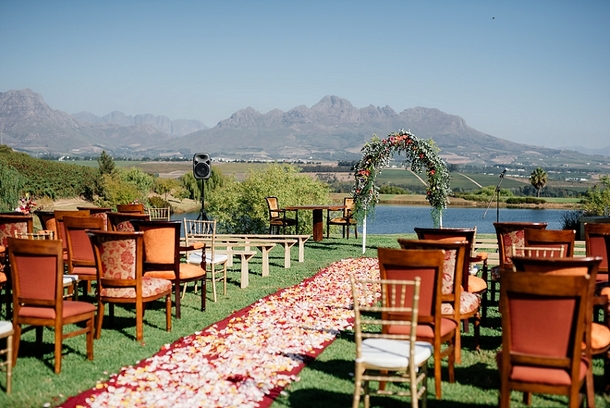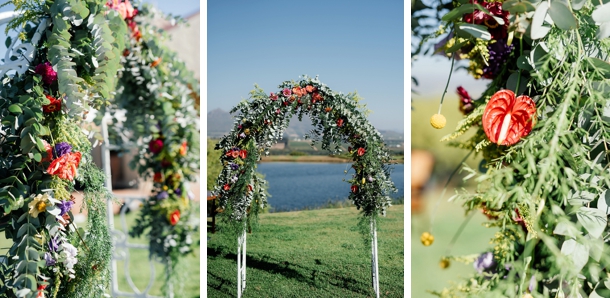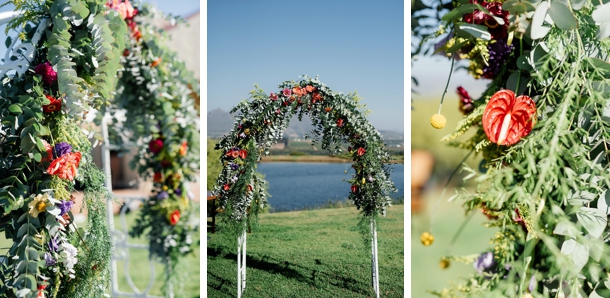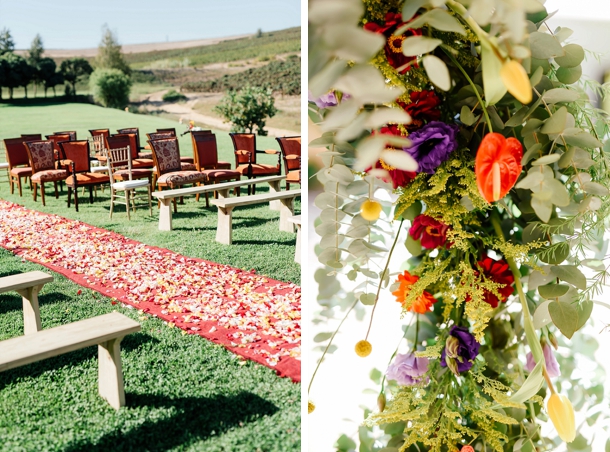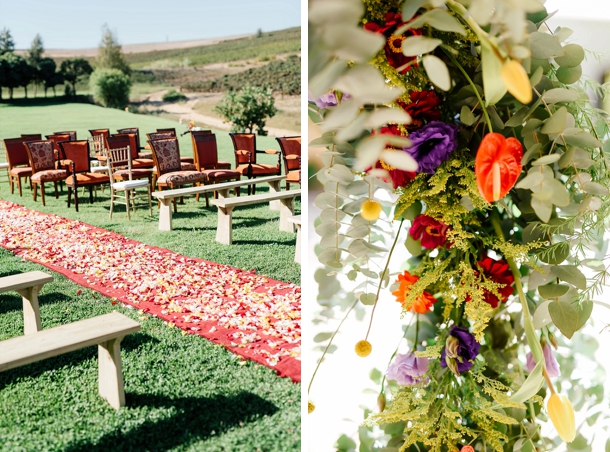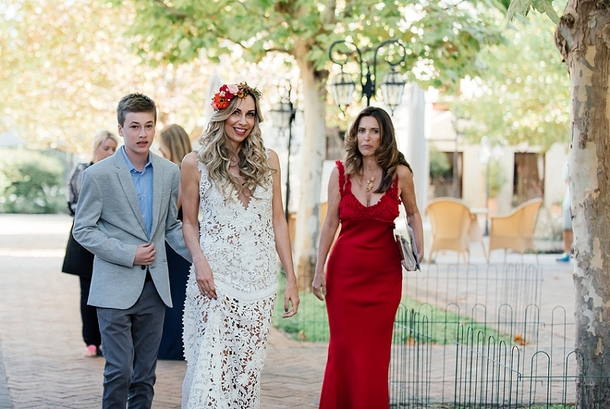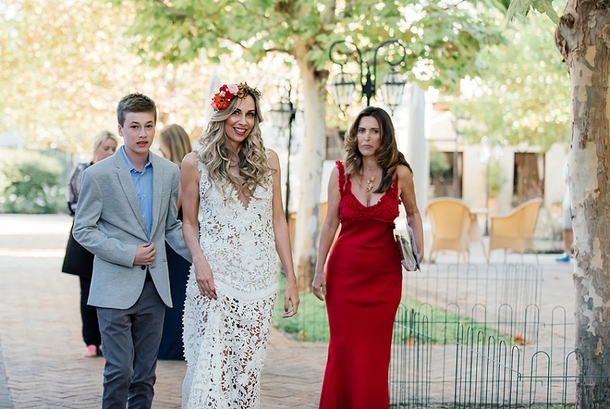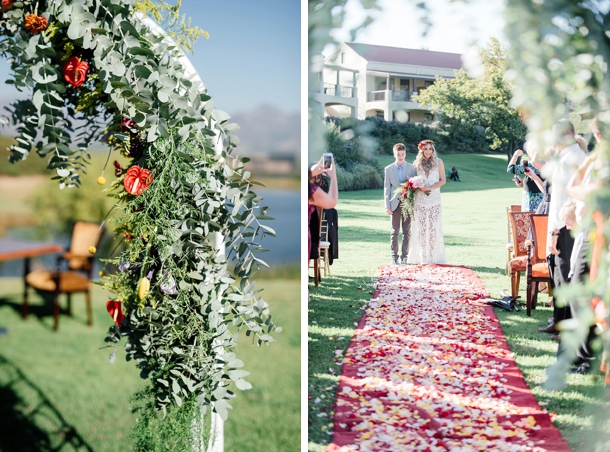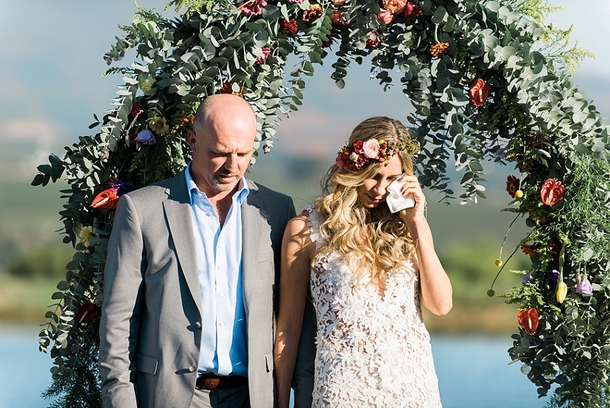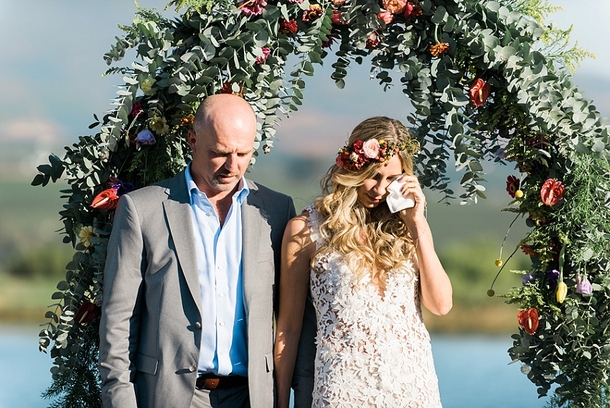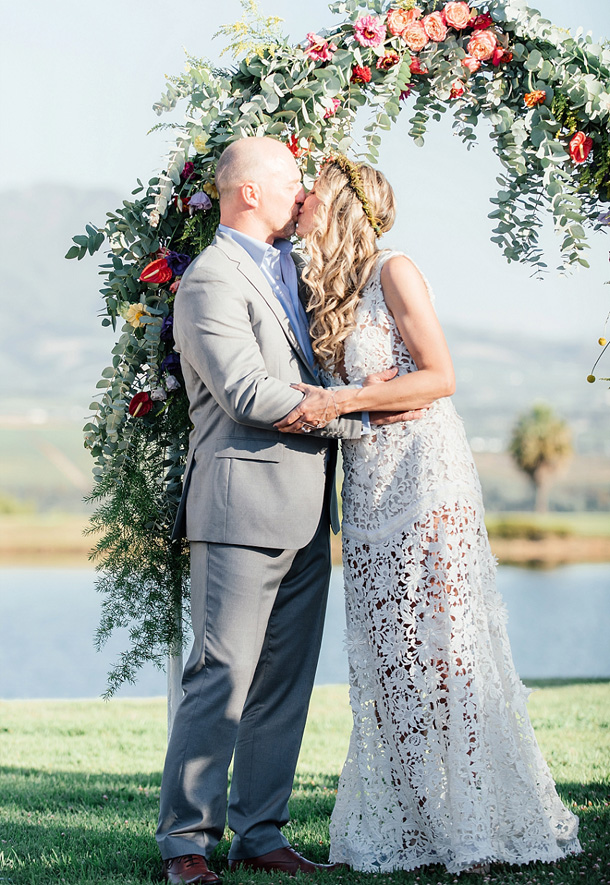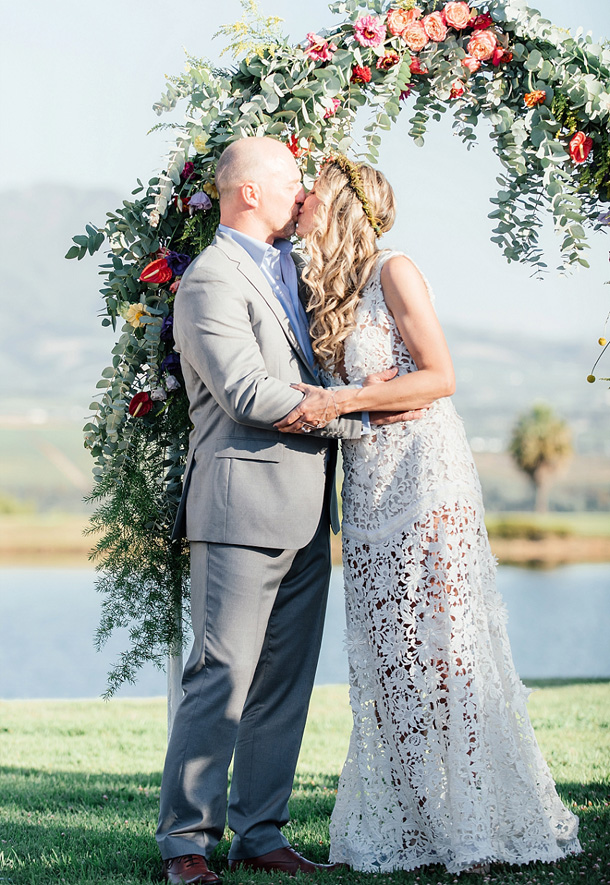 The Venue
We fell in love with Asara at first sight! We were "shopping" around for a venue in the winelands, but when I saw that place we stopped looking. It was perfect. The place is amazing, the scenery is breathtaking and had enough rooms for all my friends and family from Brazil and Ken's as well to stay!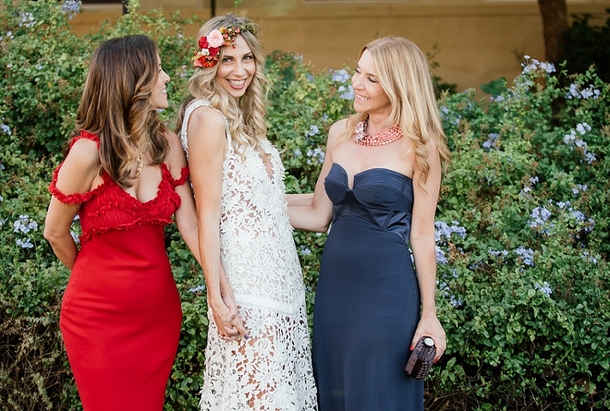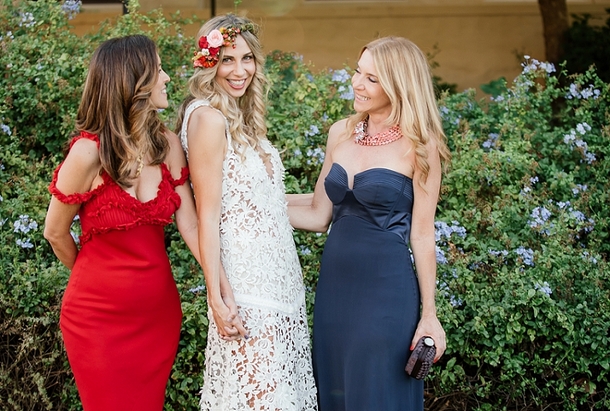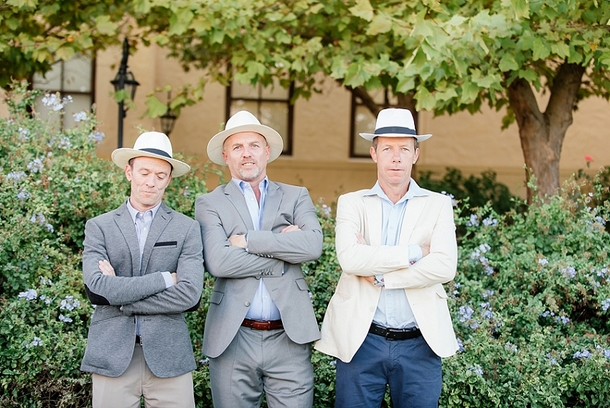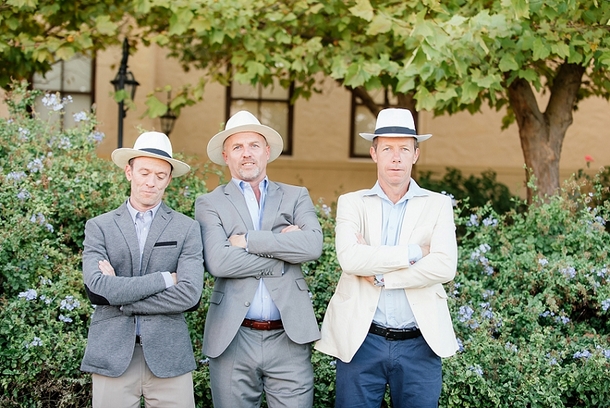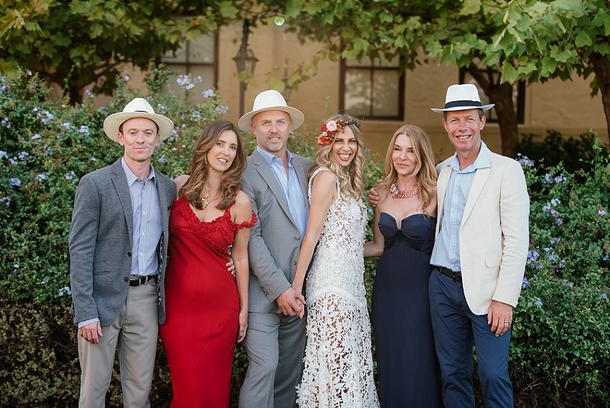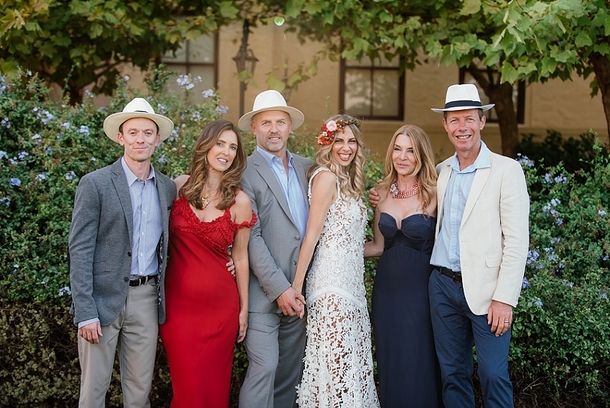 Wedding Style
My idea was a hippie chic wedding, with a relaxed atmosphere but yet glamorous. Lots of colours and flowers. Also we wanted to share more time with our friends and family so we made a weekend out of it. So the party started a day before with a beautiful dinner in the vineyards at sunset with violins and lots of champagne. It was magical and unforgettable. Next day was the climax of the weekend, our wedding! All just perfect!
Wedding Details
Everything about our wedding was a reflection of who we are. The décor, the music, the style. Those who know us could tell! The whole wedding concept was mine and luckily we found the perfect wedding planner that understood exactly what we had on our minds and helped realise our vision!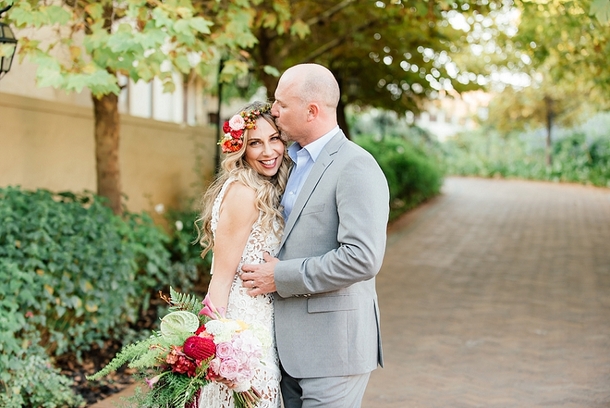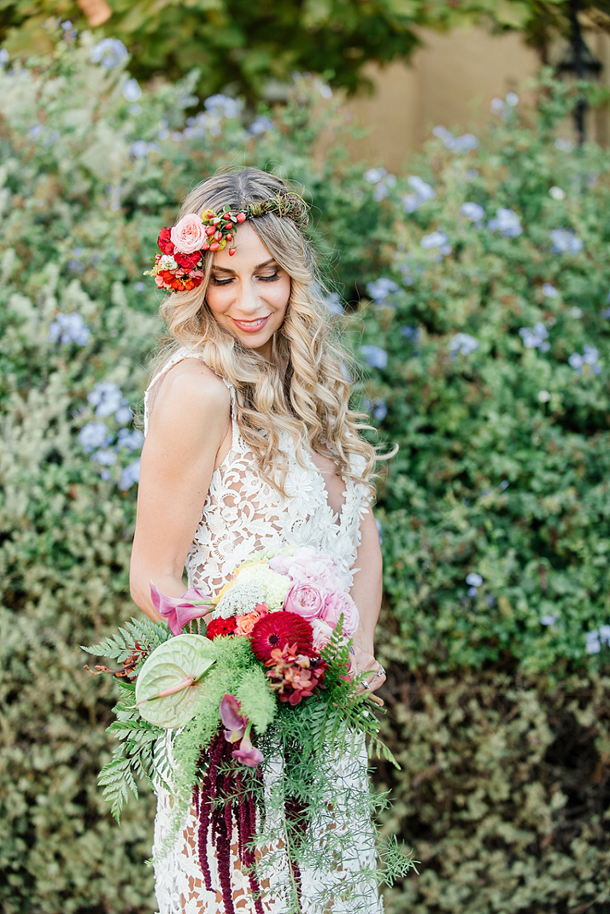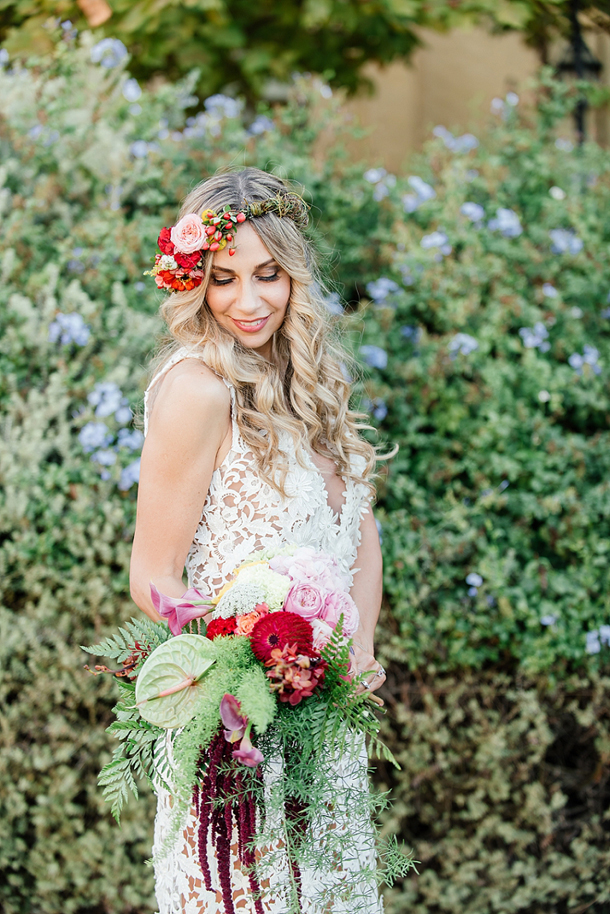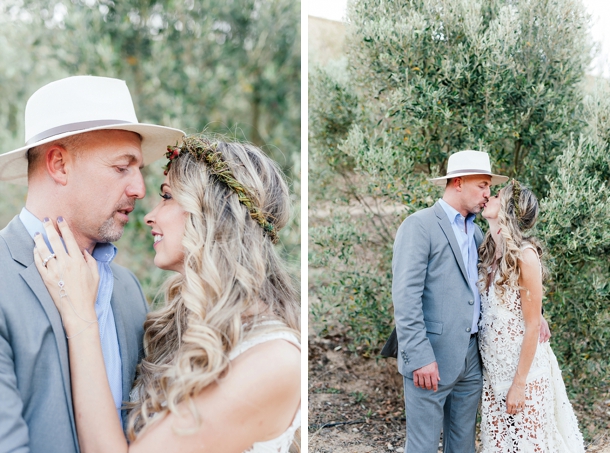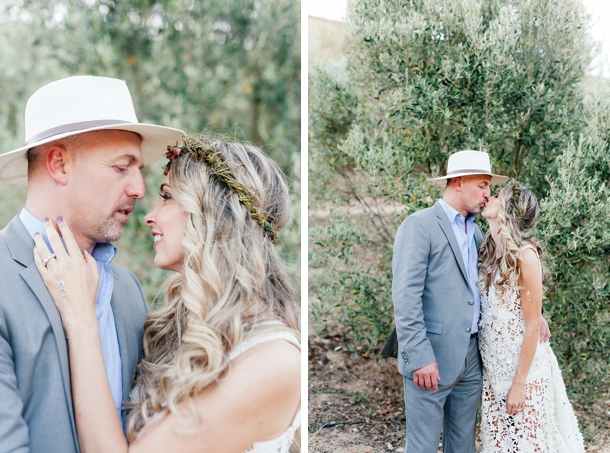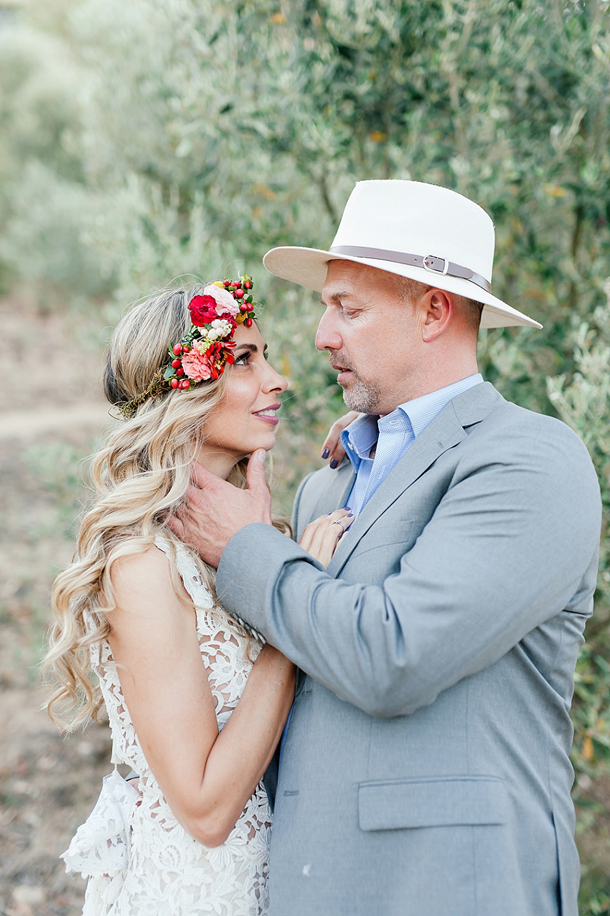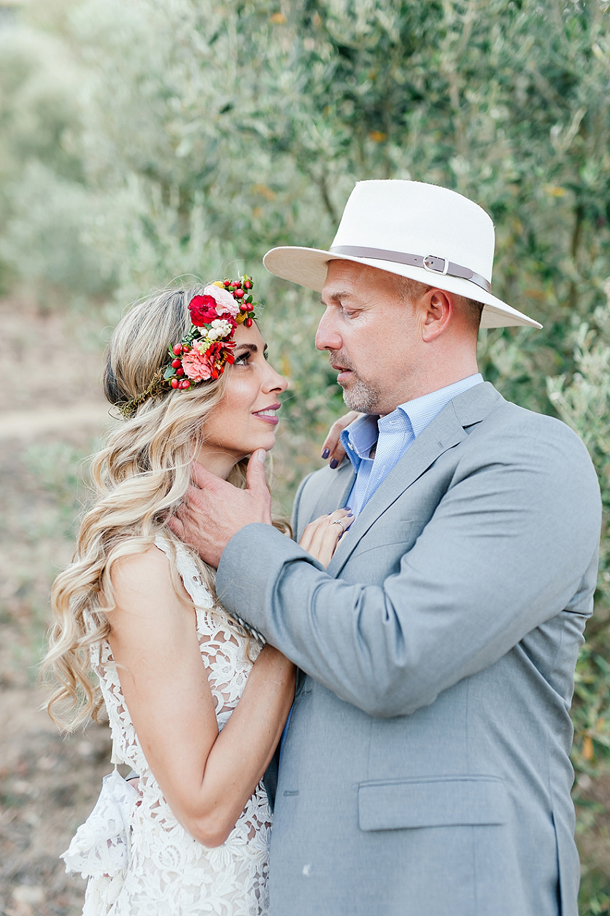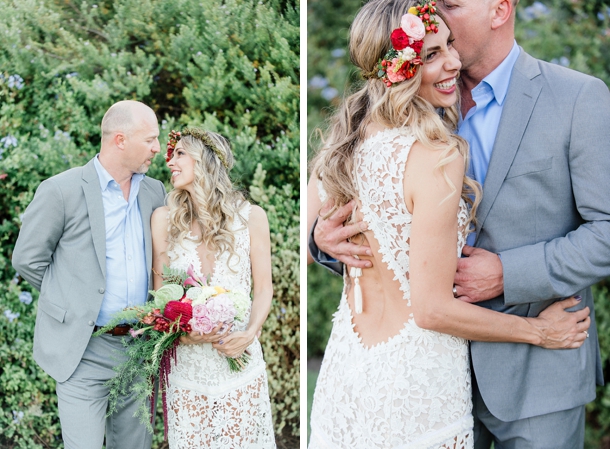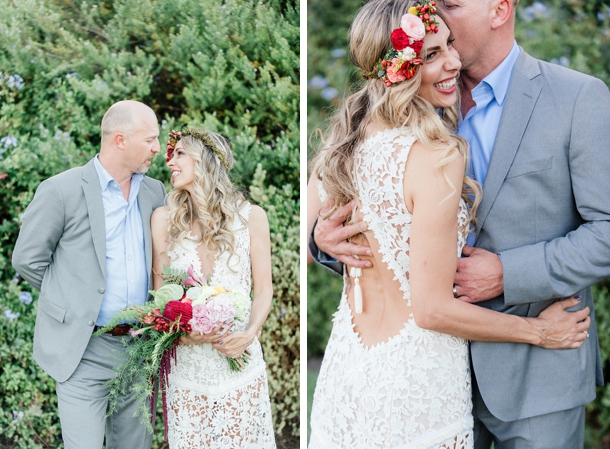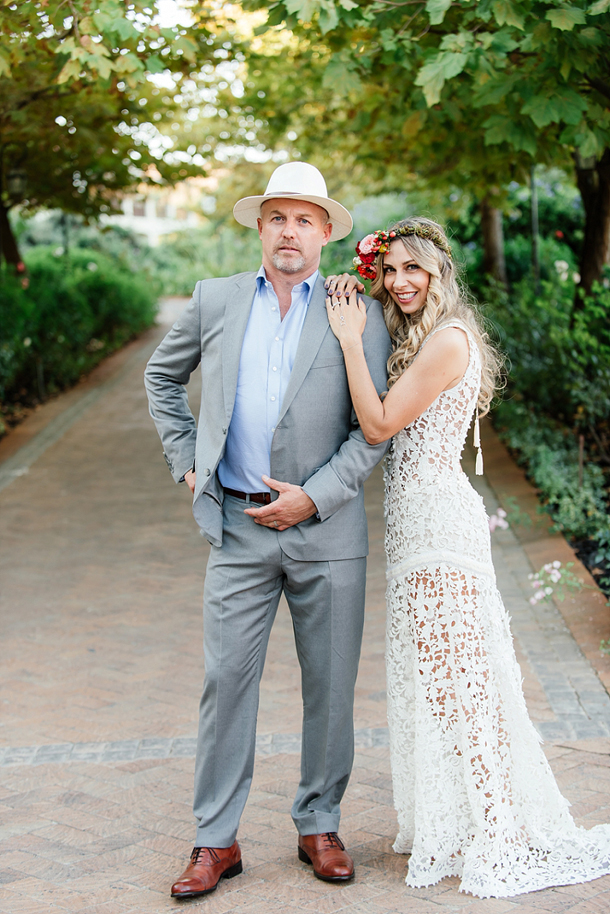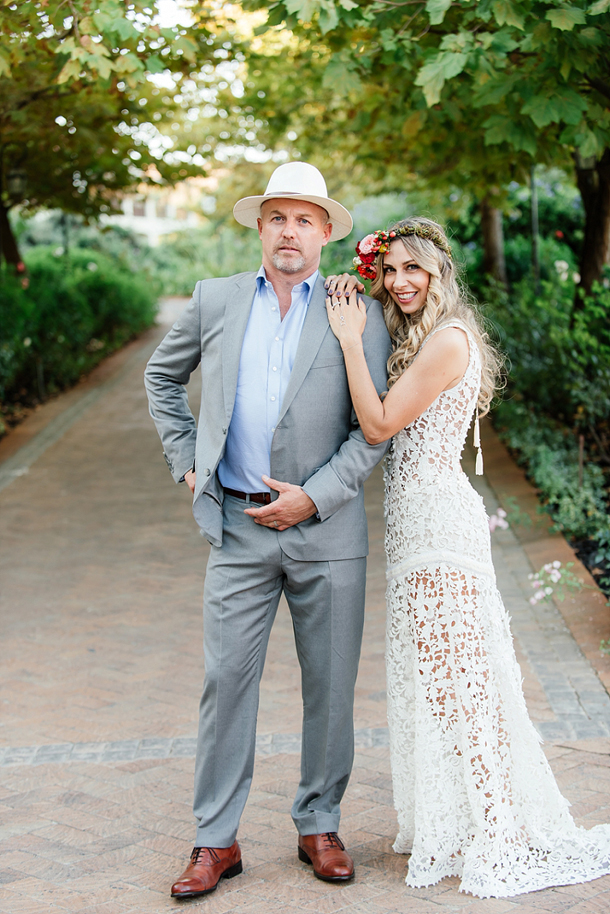 The Flowers
Colourful and native.
The Dress
The way I envisioned my gown, I felt I would never find it, so as I am a fashion designer I decided to design it myself! It came out just perfect for me, the way I always dreamed! I found the perfect lace fabric in a hidden fabric heaven in Sao Paulo, it came all the way from Holland.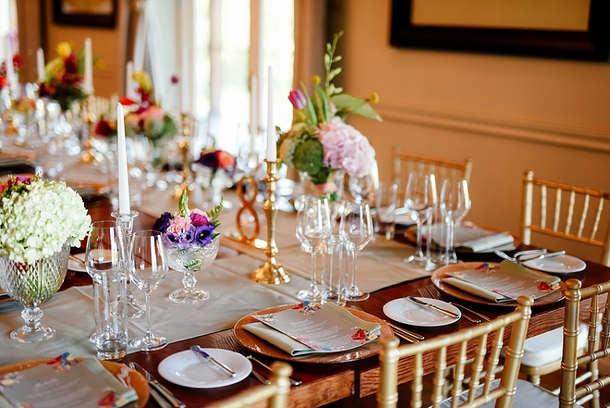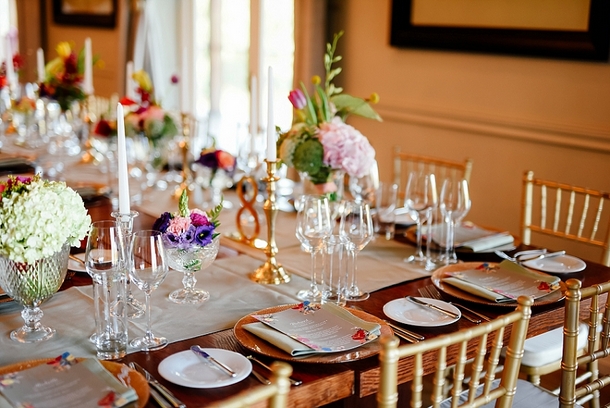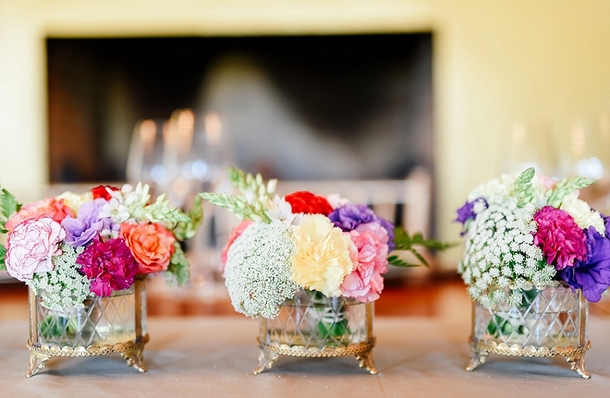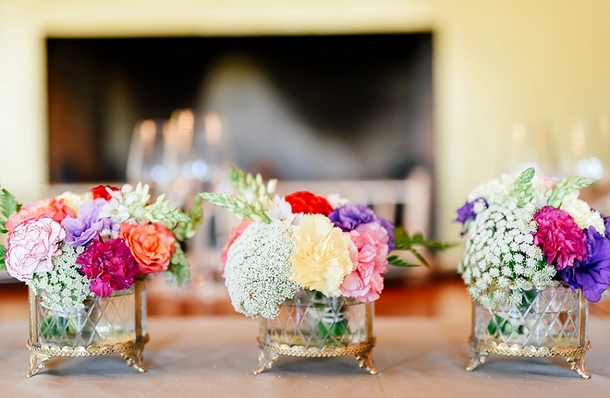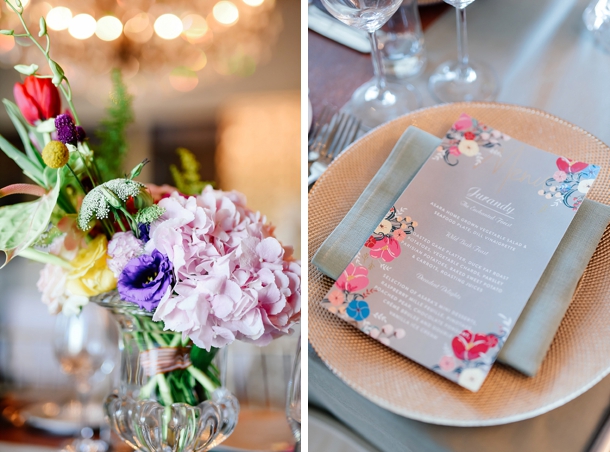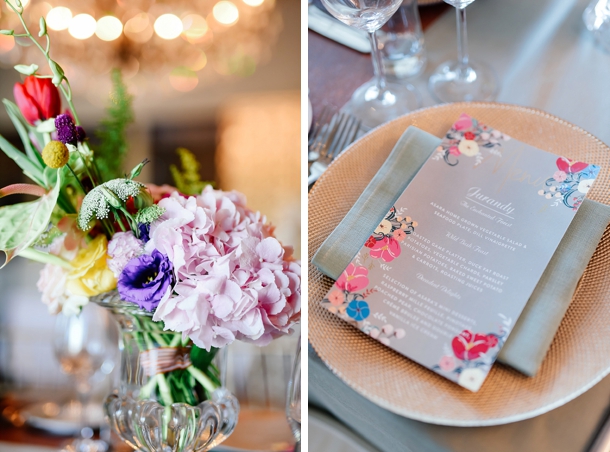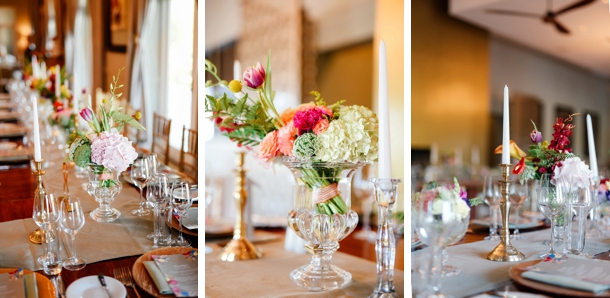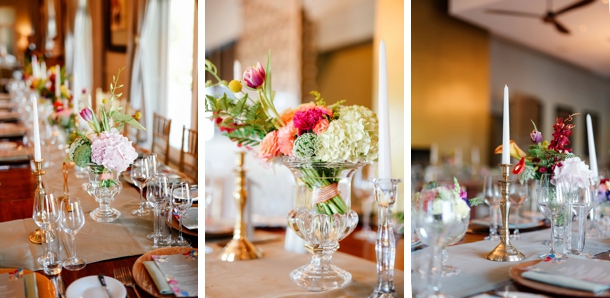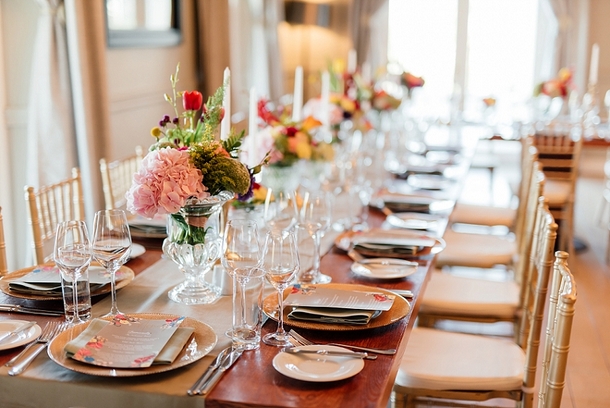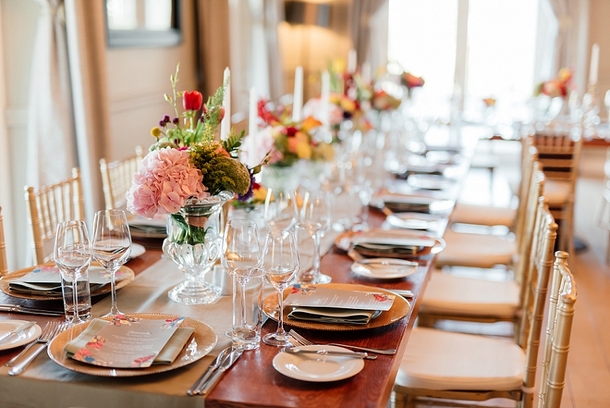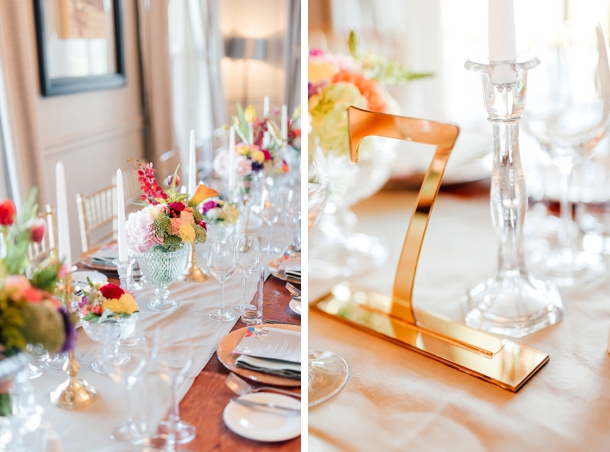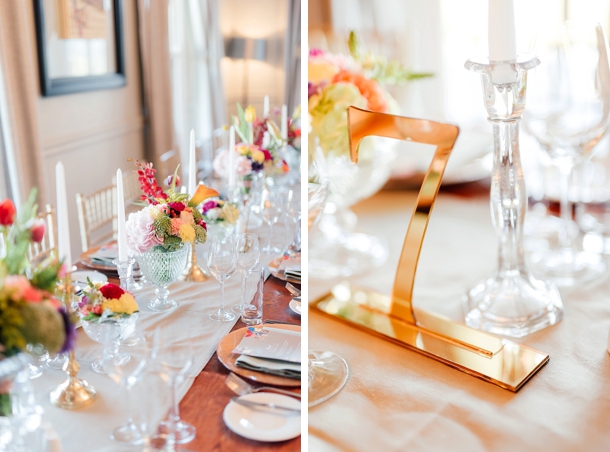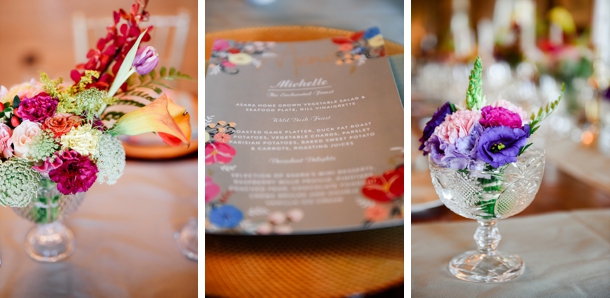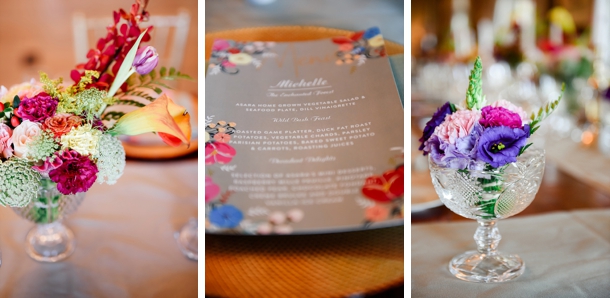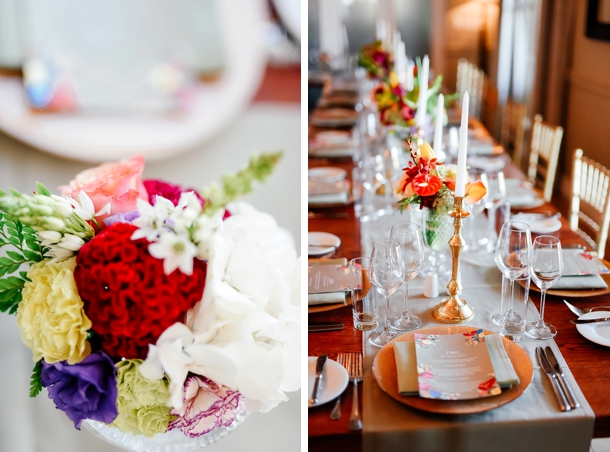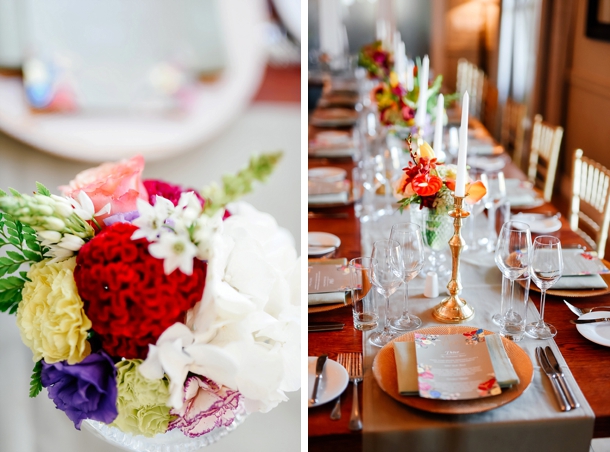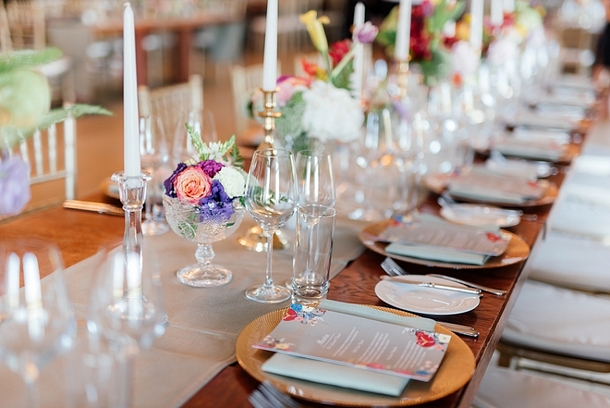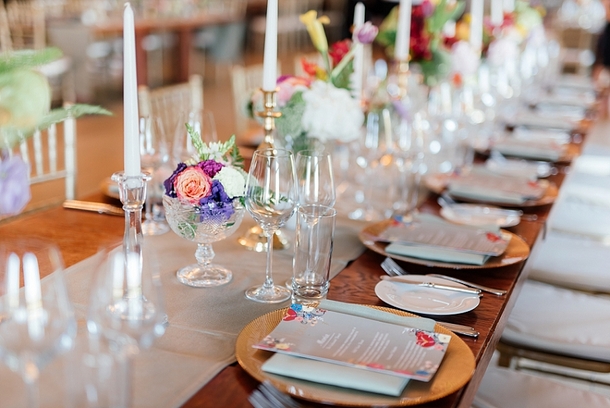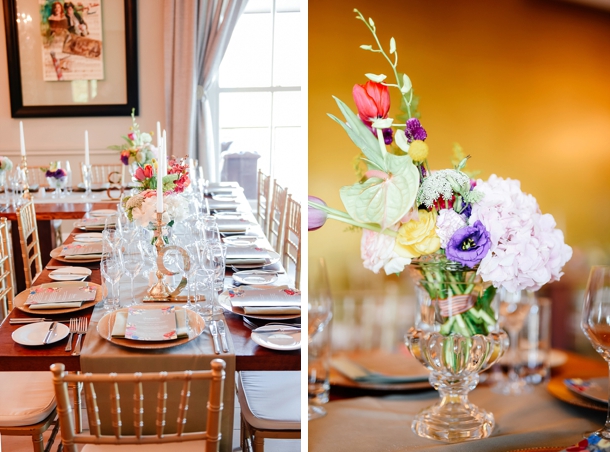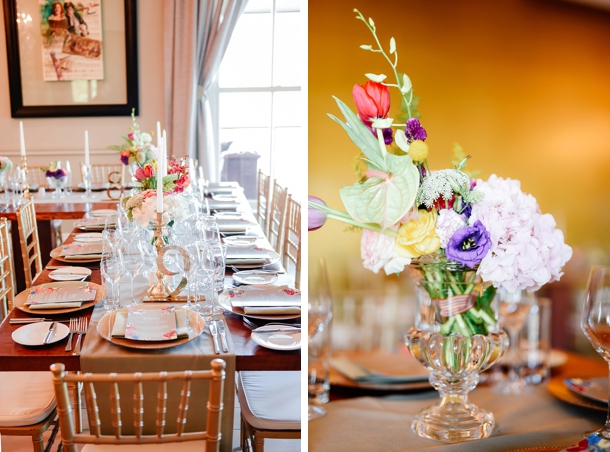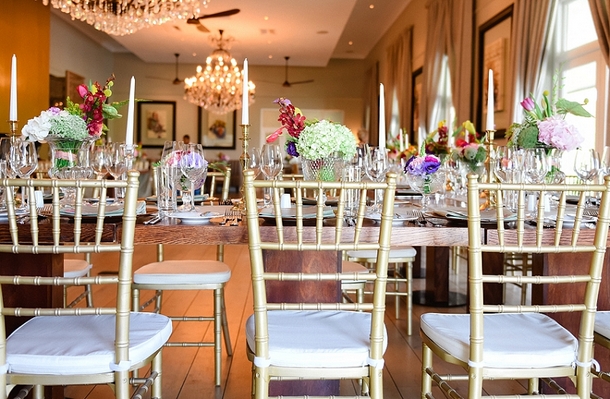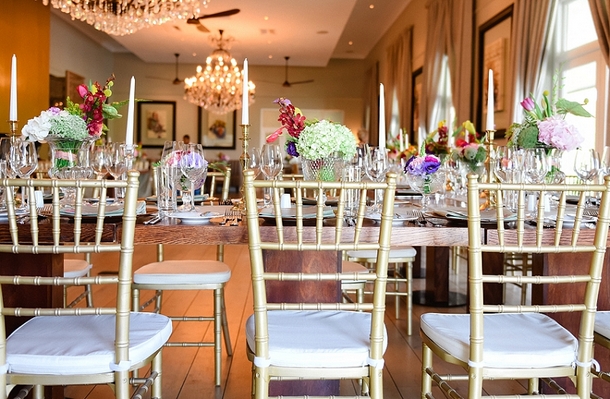 Memorable Moment
My son Luca, who is 15, walking down the aisle with me!
Proudly South African Details
My most proudly South African detail was for sure the groom, my husband! And as we were 80 people and half came all the way from Brazil, others from England, we had to have South African flavour everywhere! The flowers, all native and exotic and beautiful. We had a Marimba band playing after the ceremony. We had game for dinner and of course lots of South African wine!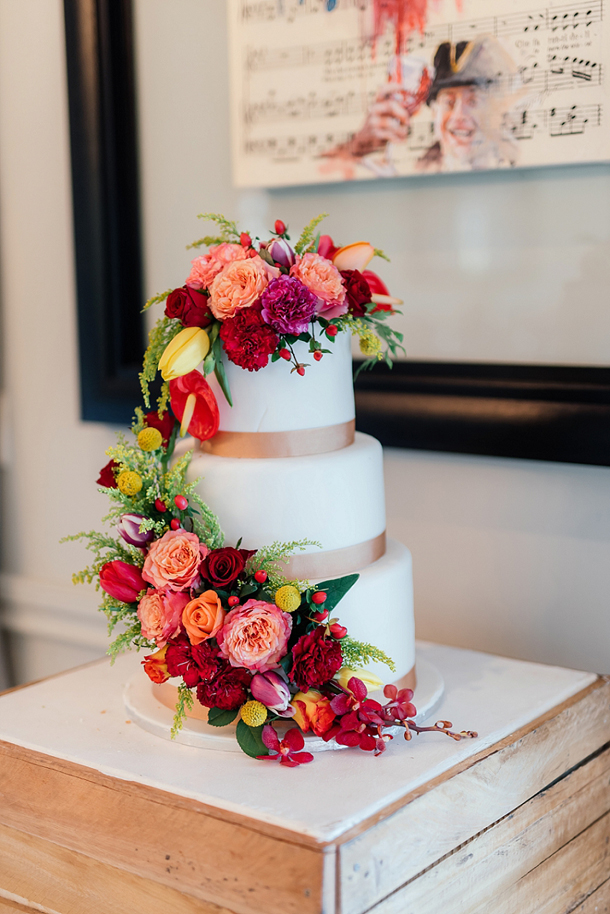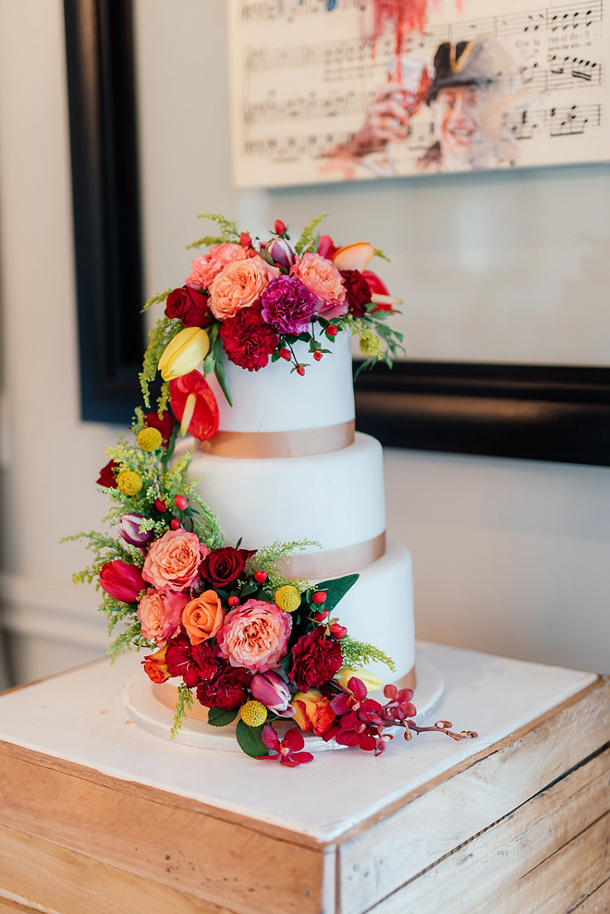 The Honeymoon
As we had to work right after the wedding, we divided our honeymoon in two parts. We just spent a week in Miami and in July we are going to Europe.
Advice for Future Brides & Grooms
Do it with your heart and be happy!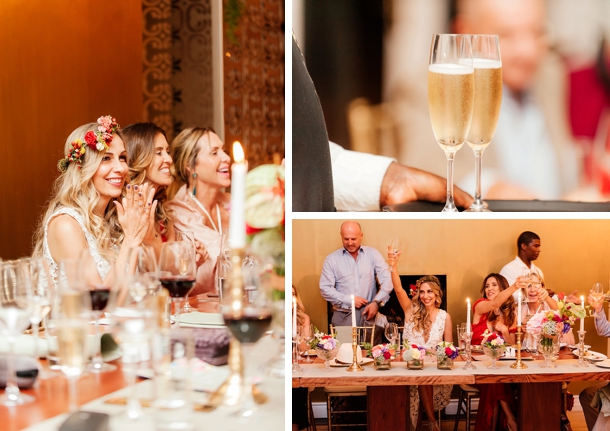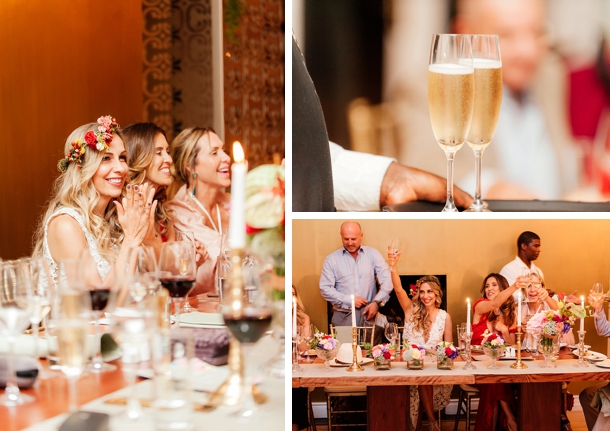 SERVICE PROVIDERS
Venue & catering: Asara Wine Estate | Photography: Debbie Lourens | Co-ordination: Blank Canvas Event Design | Cake: Edible Art Cakes | Flowers & décor: Paramithi | Stationery: Secret Diary | Bride's dress & accessories: Adriana Carador Design | Hair & makeup: Chantelle Landman | Groom's attire: Hugo Boss | Hiring: Classy Hire, In and Out Events