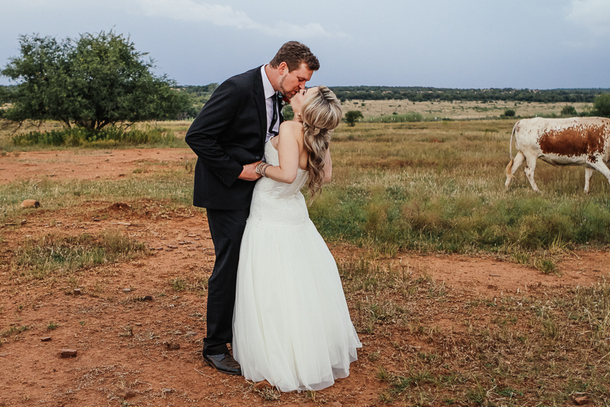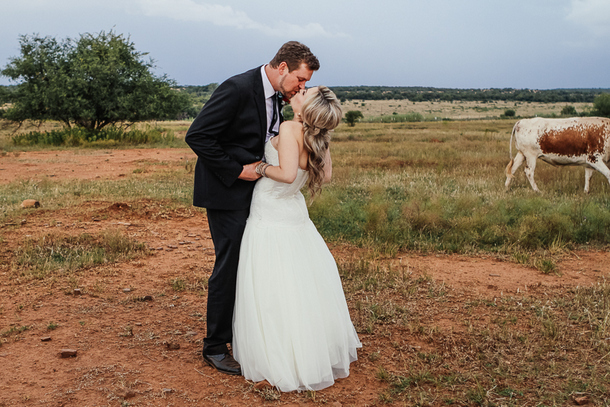 Hello lovelies! I've been a bit scarce on the blog this week, but it's only because I'm working on something HUGE behind the scenes. Actually, not just one huge thing but two – let's just say I'm excited about January! But I couldn't let another day go by without sharing this lovely rustic wedding with one of my favourite colour schemes ever (red and shades of blue – so gorgeous!) After all, getting married in a farm-style venue tucked away on the outskirts of rural Zeerust is every bit as romantic as you might imagine – as proven by Anneme and Ruben's wedding, which included magical details like Moroccan lamps (LOVE THIS), smoky mercury glass and blue goblets on the tables, red berries, string upon string of fairy lights, a 'bush chapel' and a customised dancefloor. And with Lilly-Owl Photography there to capture this beautiful day, you won't have to miss a thing!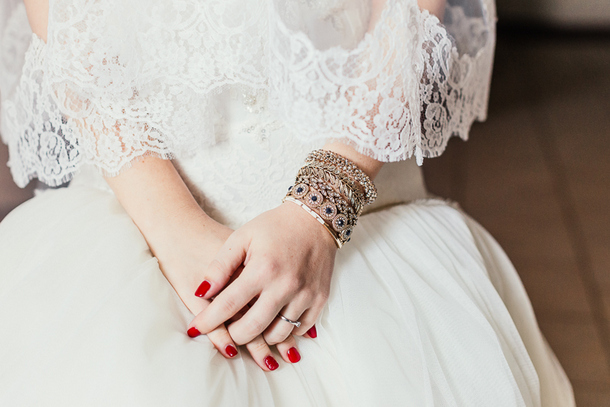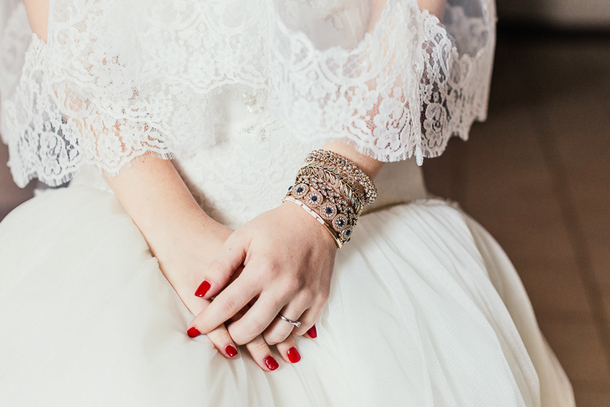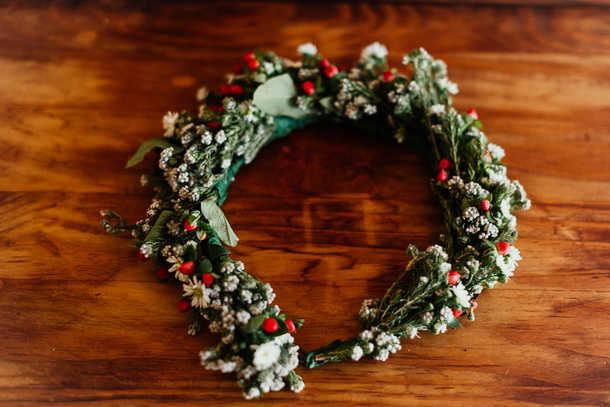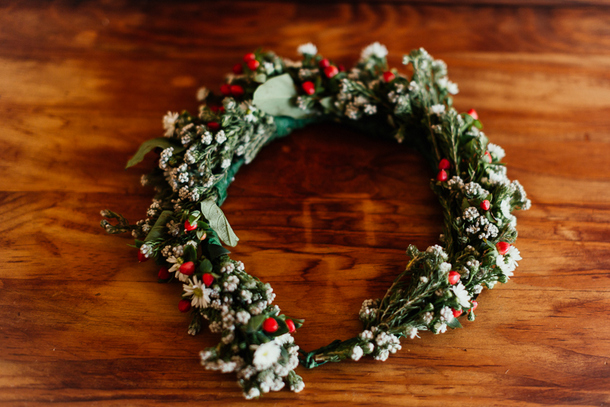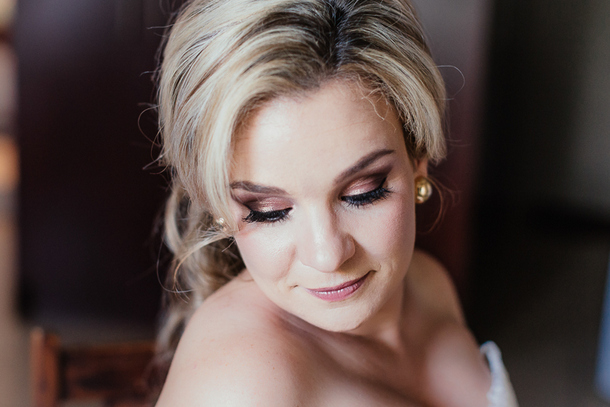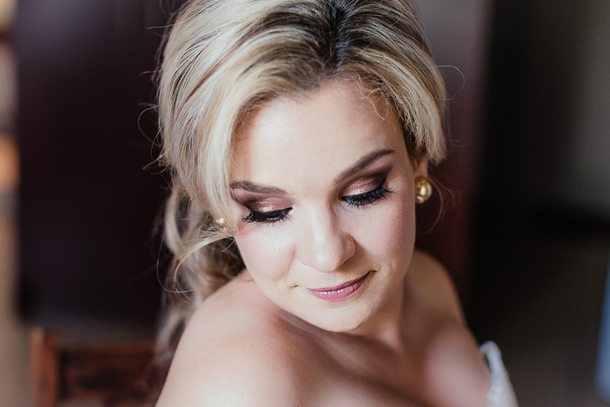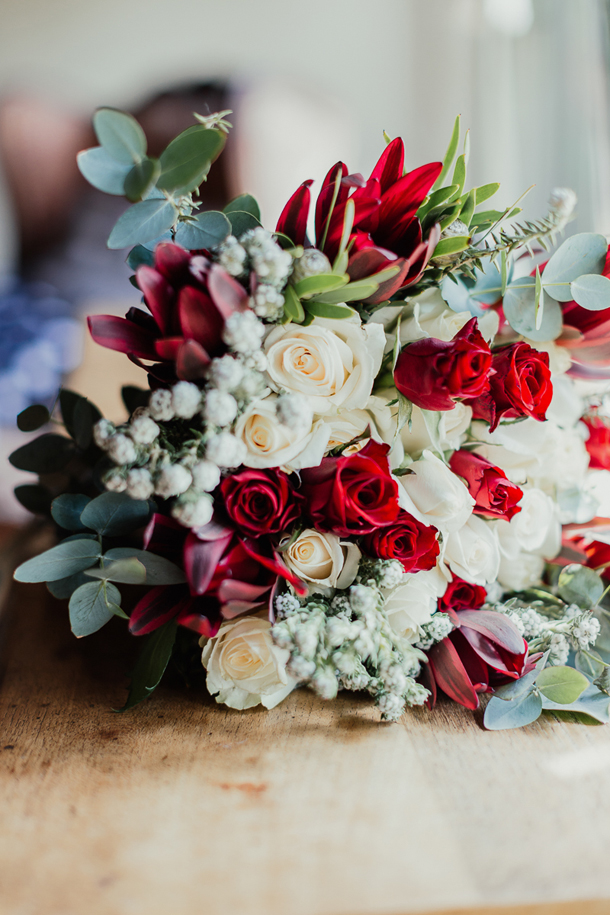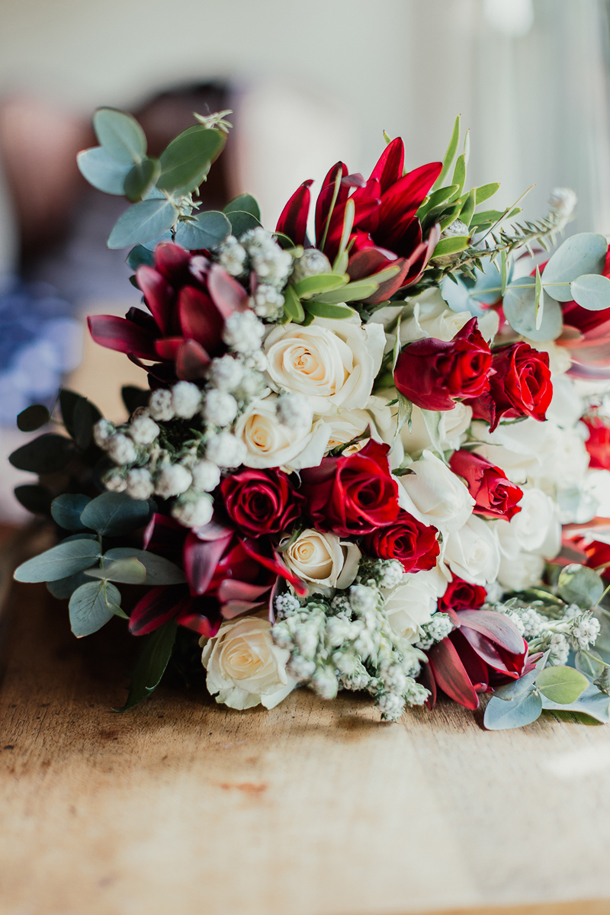 Love Story
Ruben and I both have demanding careers and somehow decided to try the 'Internet dating' thing. The rest is history…
The Proposal
I told Ruben that I will be working late. I was home earlier than planned and he didn't look too happy to see me. Apparently I was ruining/interrupting his plans to get hold of my father to ask for his permission. He decided to ask me at the spur of the moment!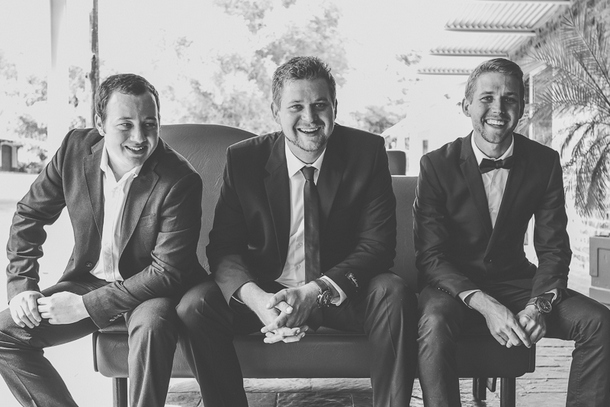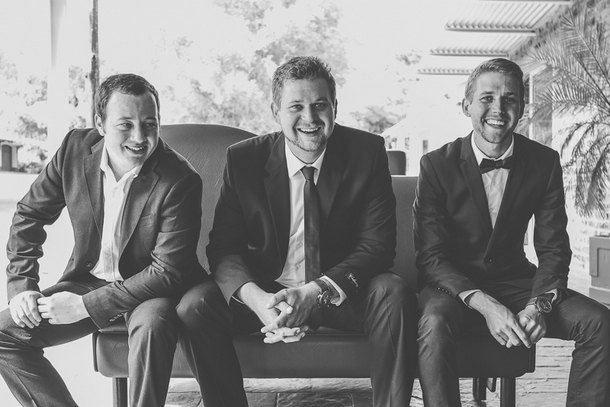 The Venue
It is my mother's wedding venue. She always goes out of her way for her children. I chose the venue because I love the Bushveld and outside feeling. I didn't want anything too formal. I wanted the ceremony to be outside as well. My parents then "built" the little outside chapel. She and her team at Avanti also made a lot of the décor. 
Wedding Style
I decided on chrome Moroccan lanterns and chandeliers with a lot of fairy lights. I wanted the flowers red and the rest of the décor different shades of blue.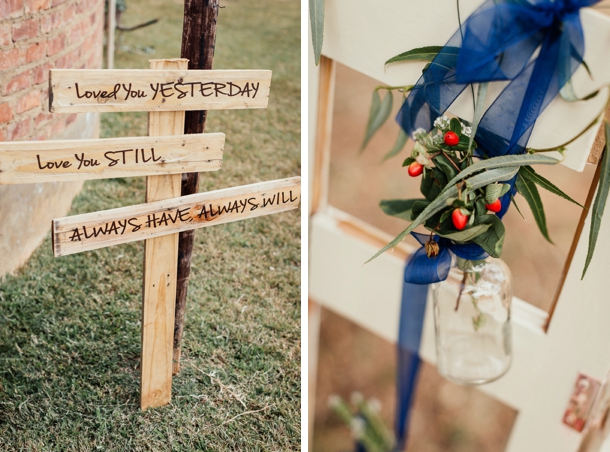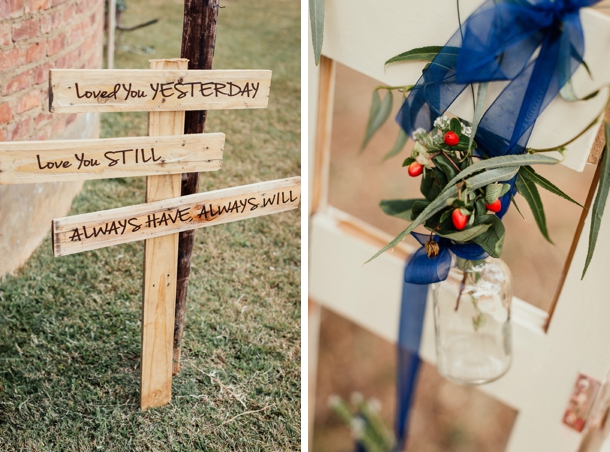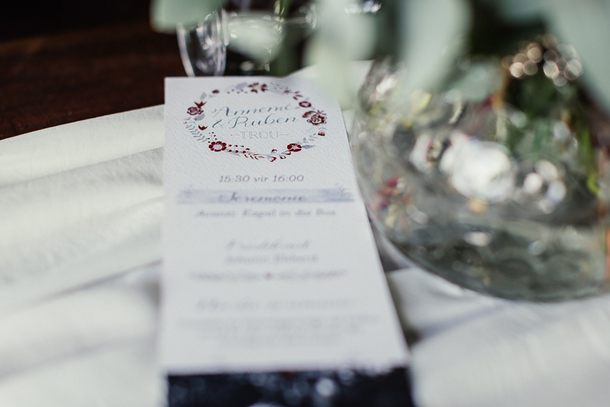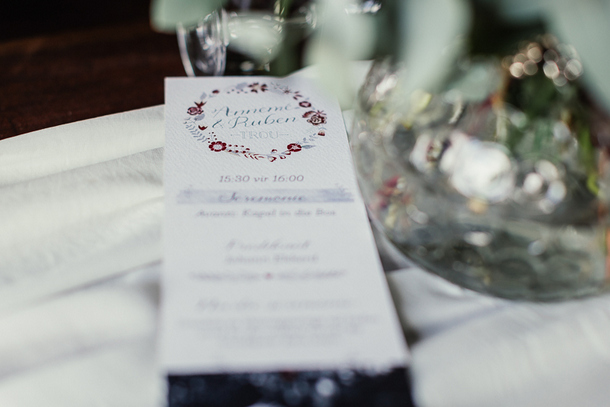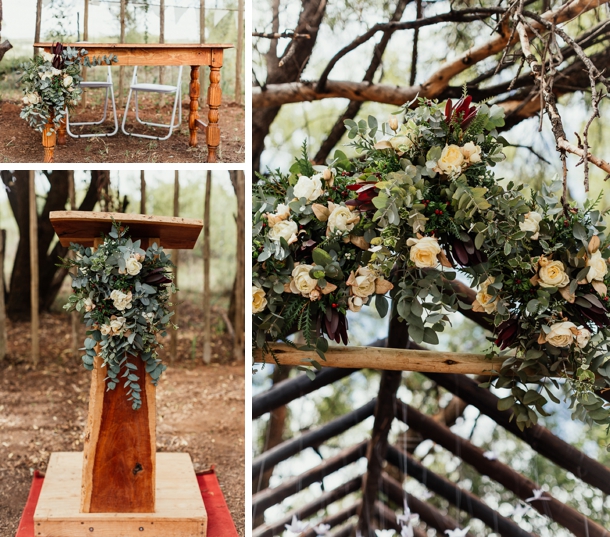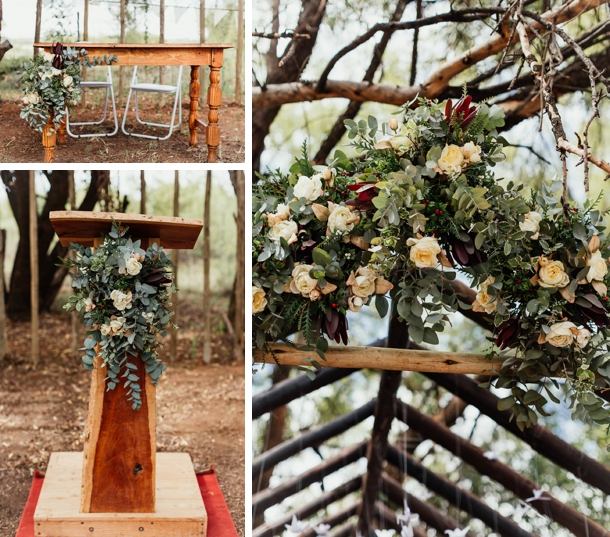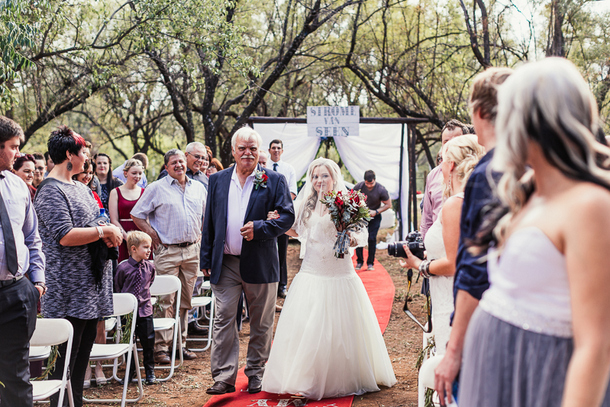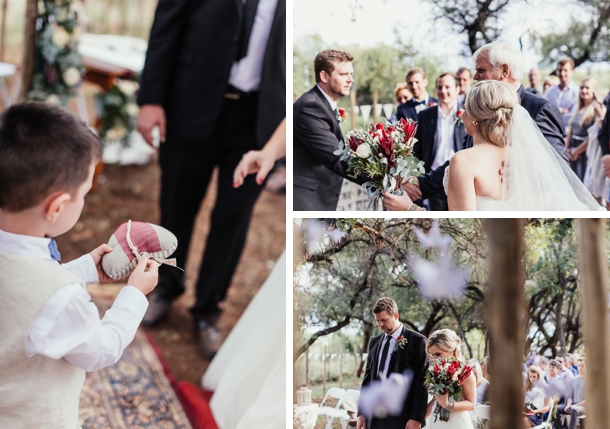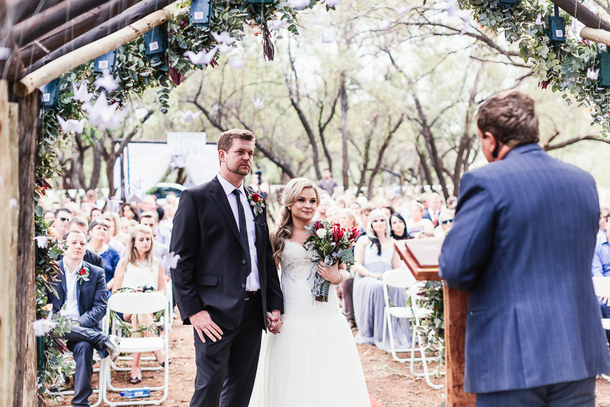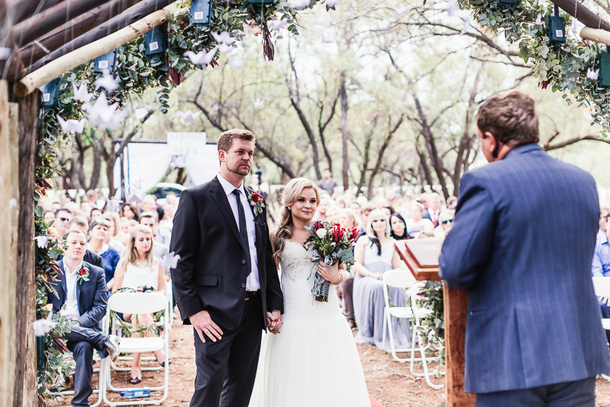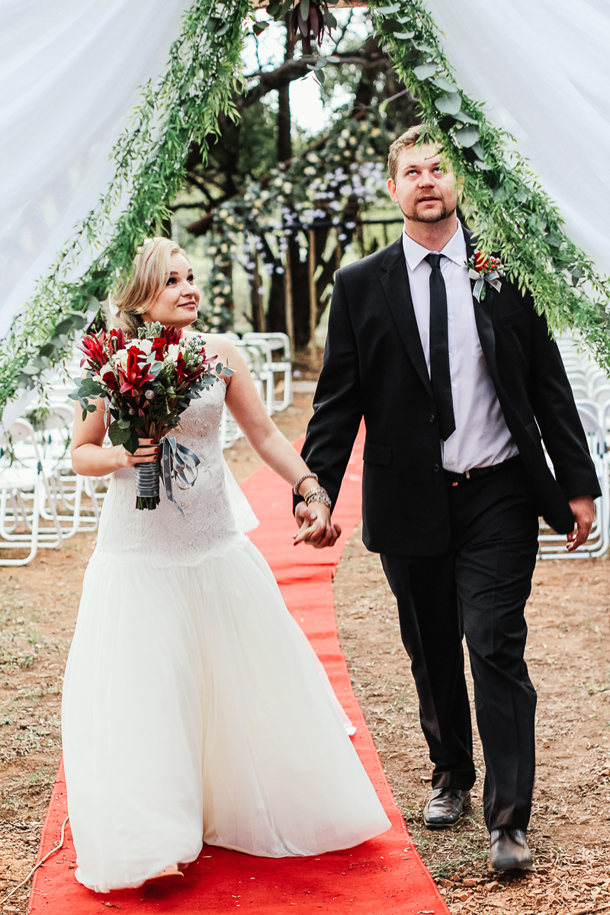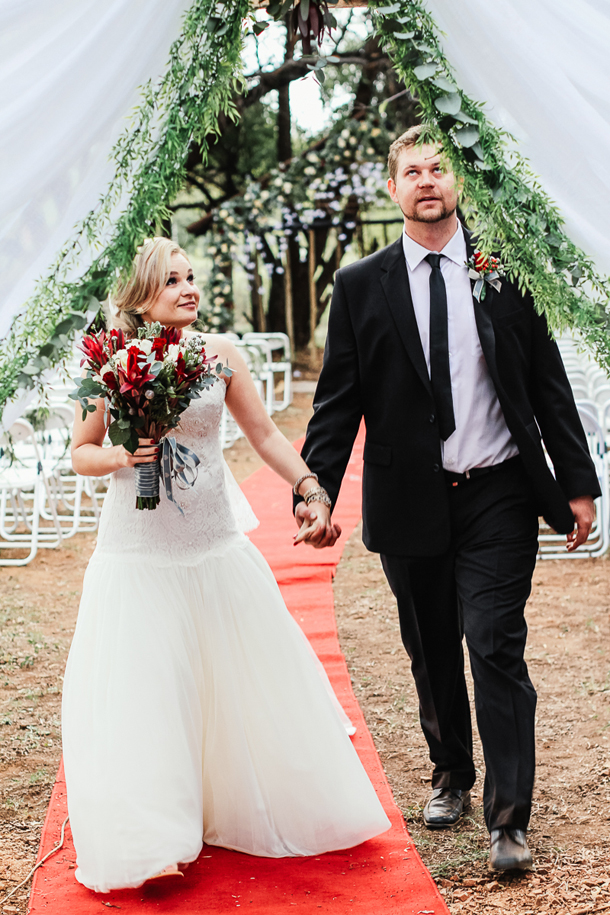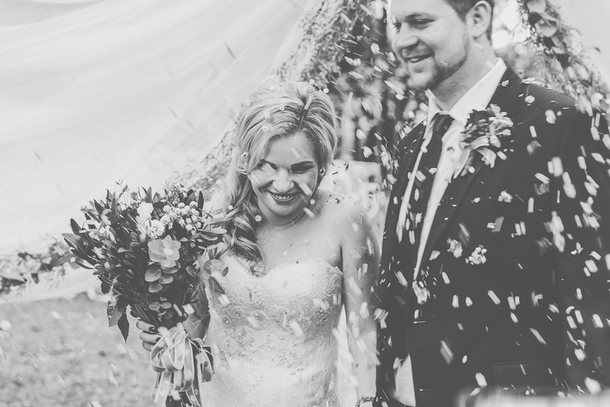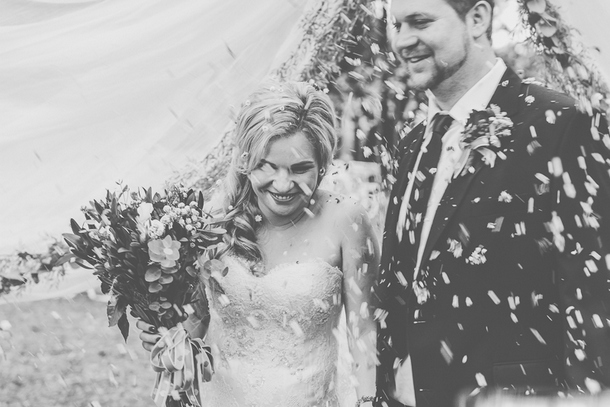 Wedding Details
Ruben and I are both very relaxed people. To be quite honest, we didn't stress for a day. We knew all the organising and planning were in good hands. We just arrived and enjoyed the day. 
The Wedding in 3 Words
Love Family Friends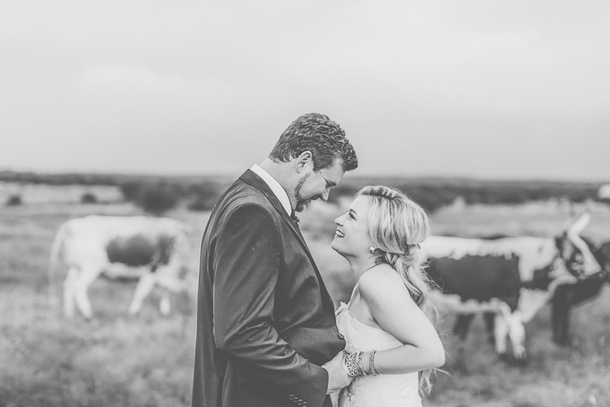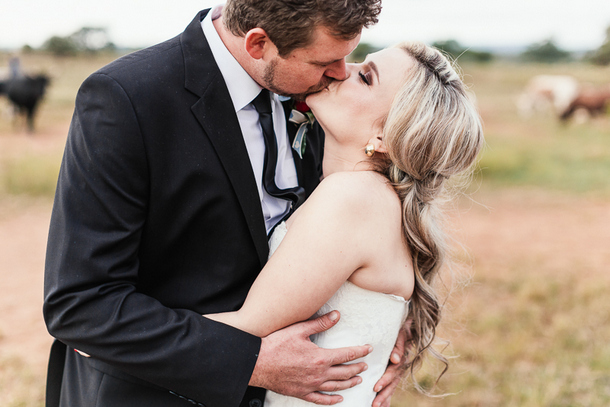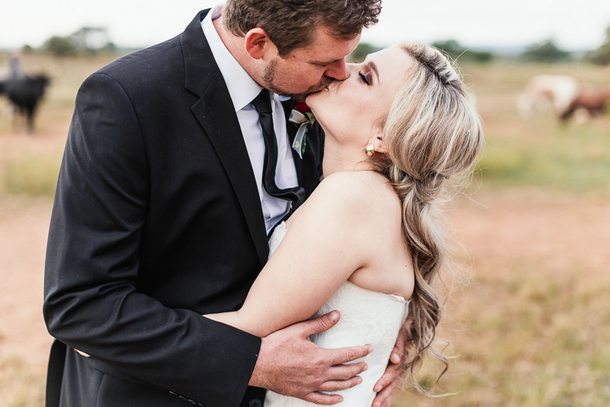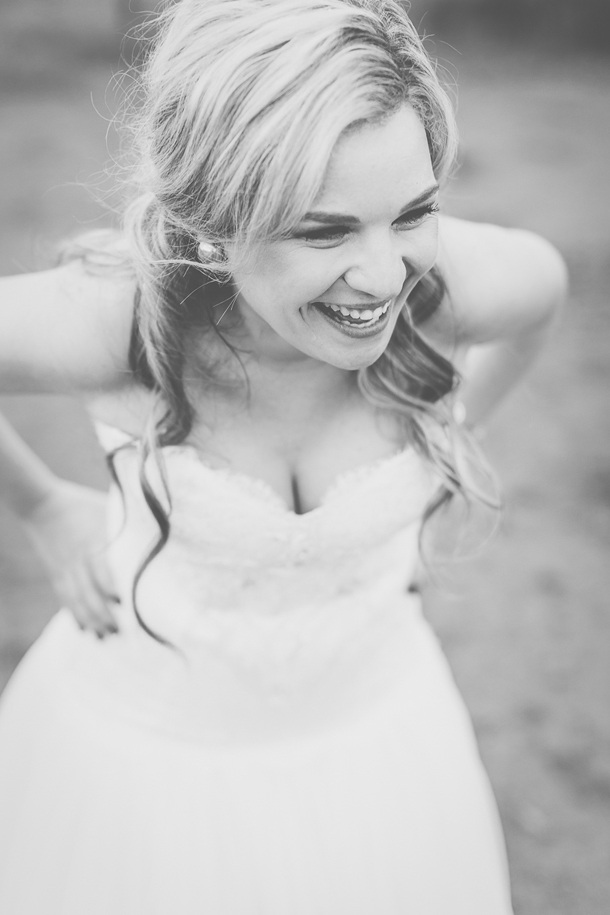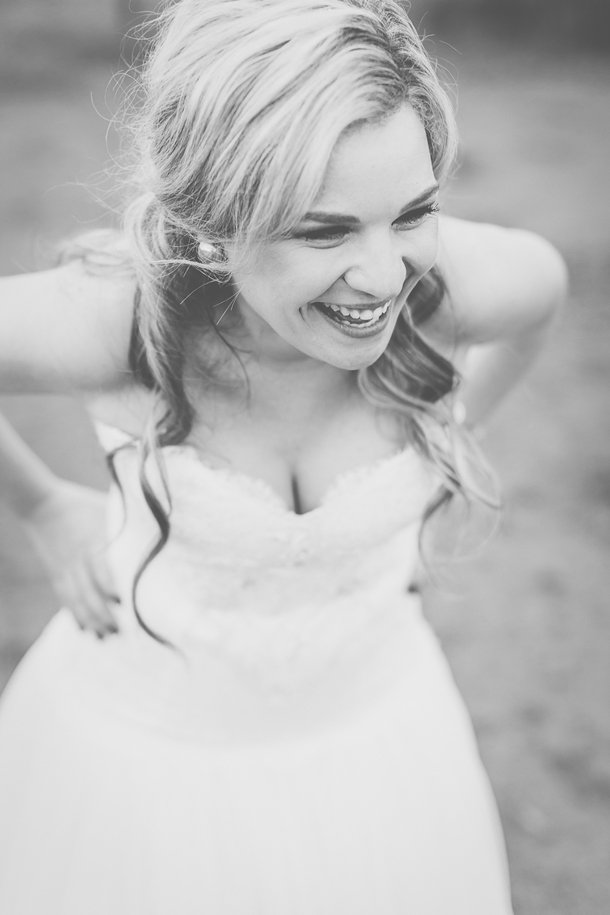 The Flowers
Blue and white flowers (including roses) with a lot of red berries and red and green leaves. 
The Dress
Alana van Heerden from Alana Designs made my gorgeous wedding dress.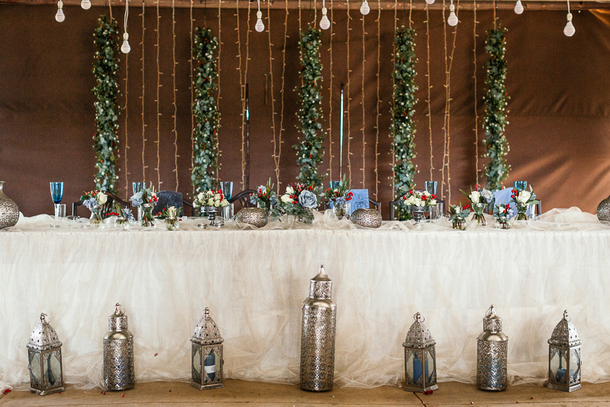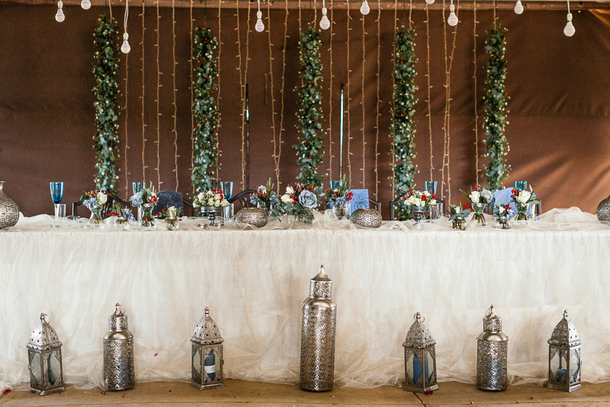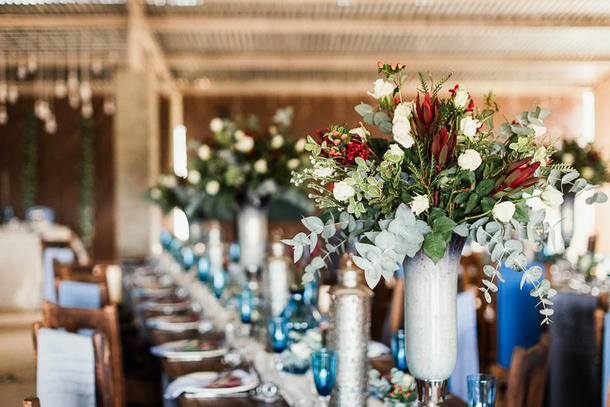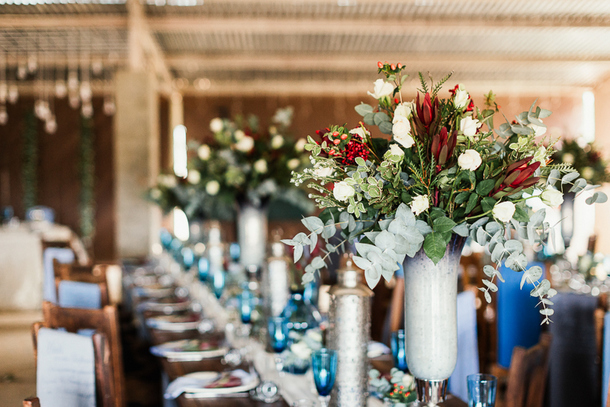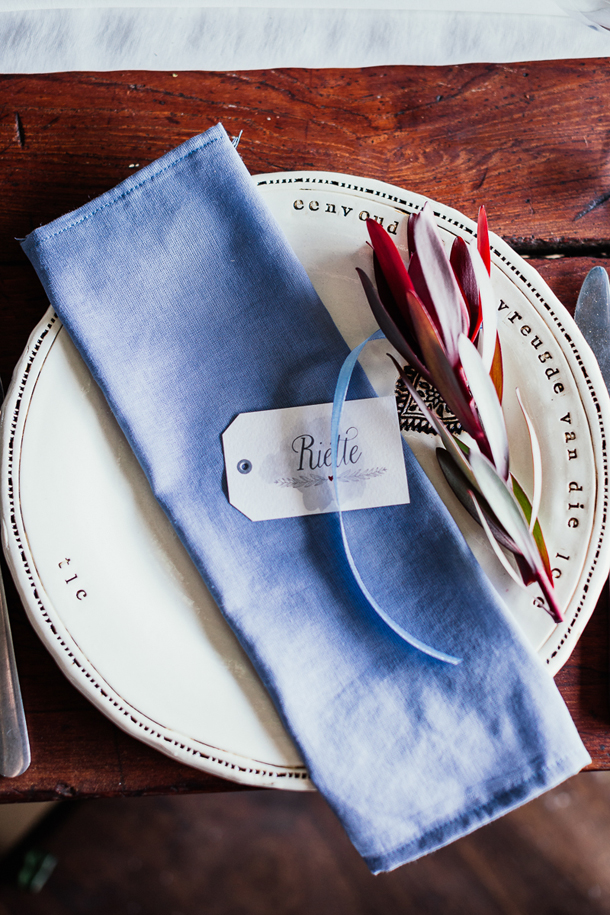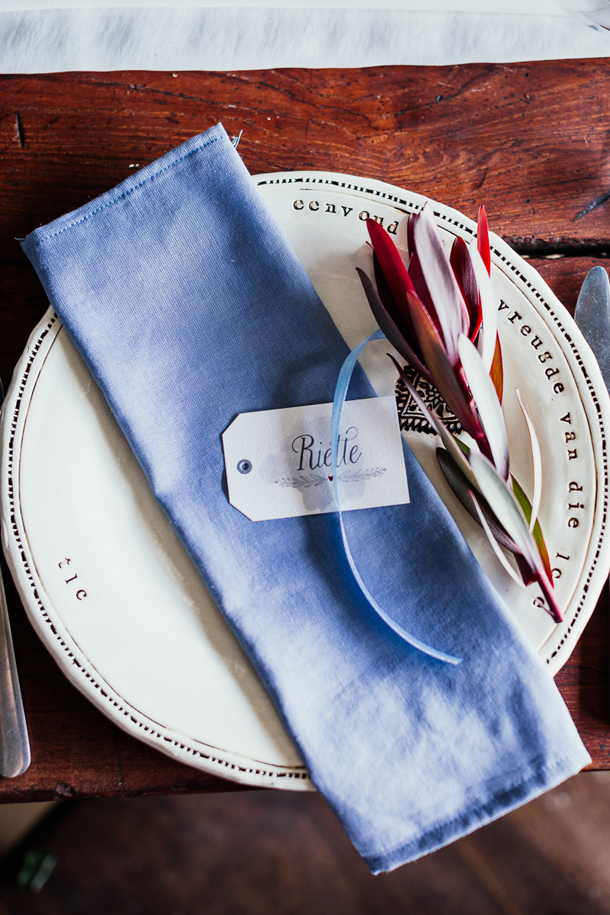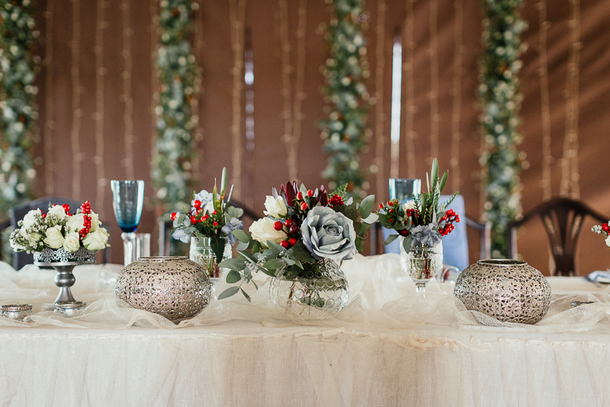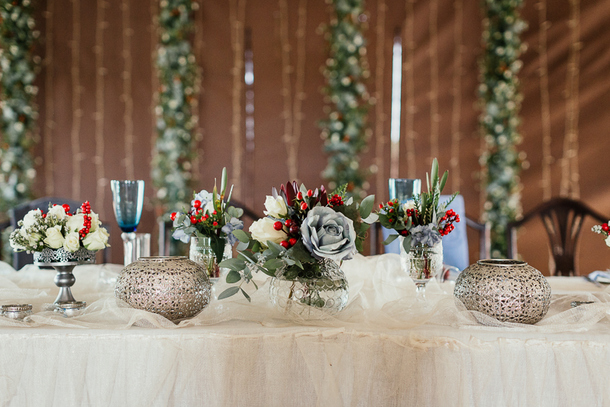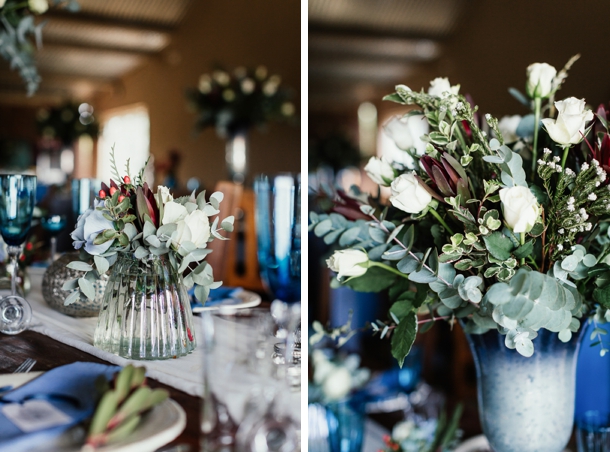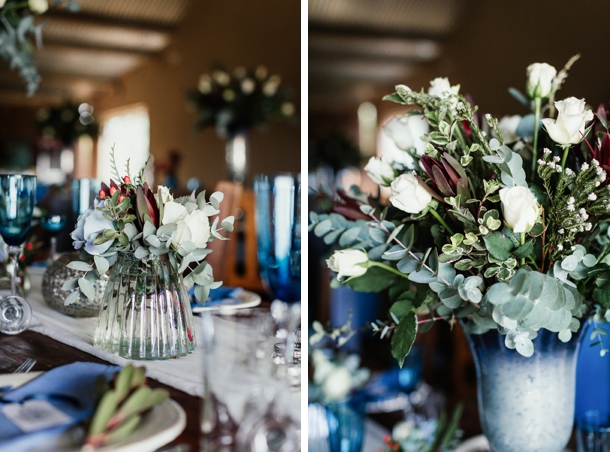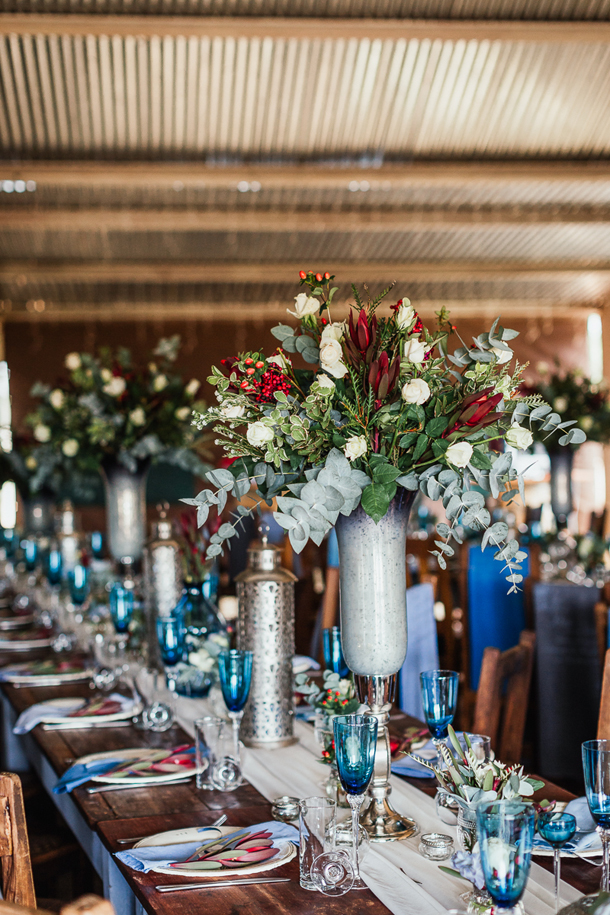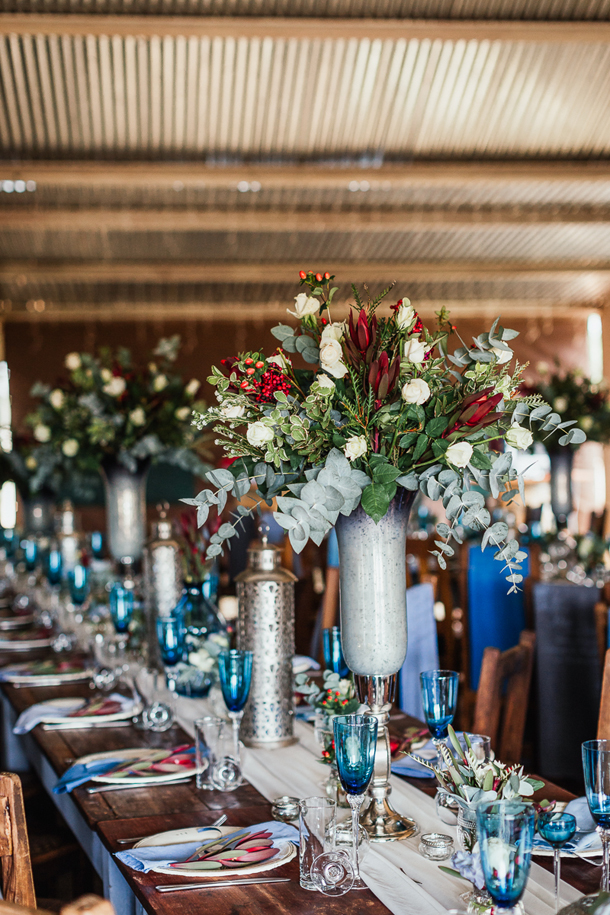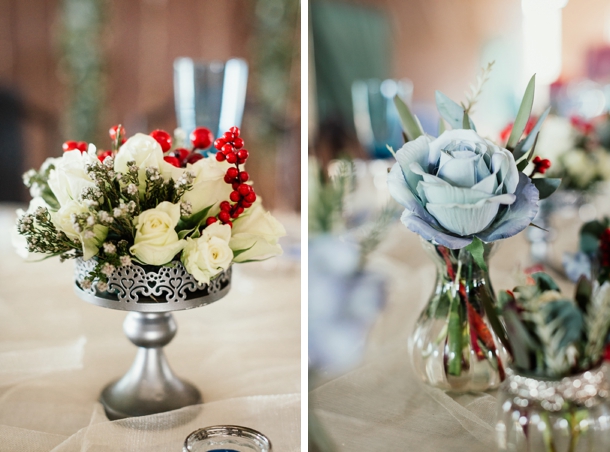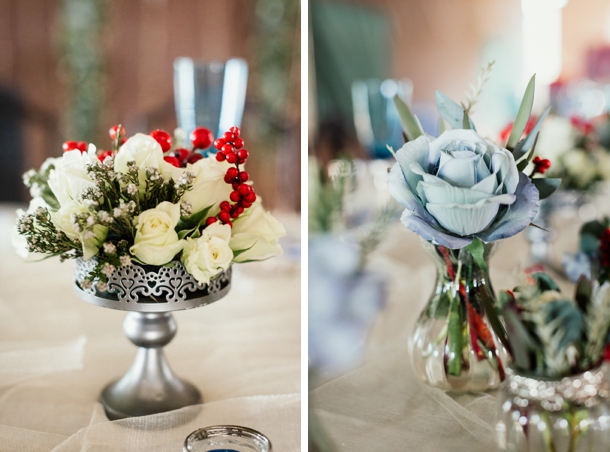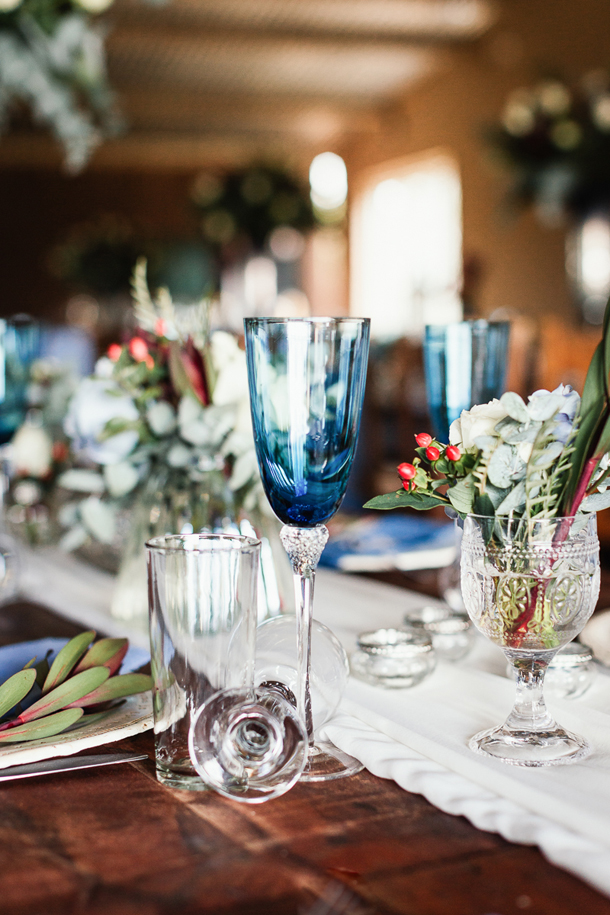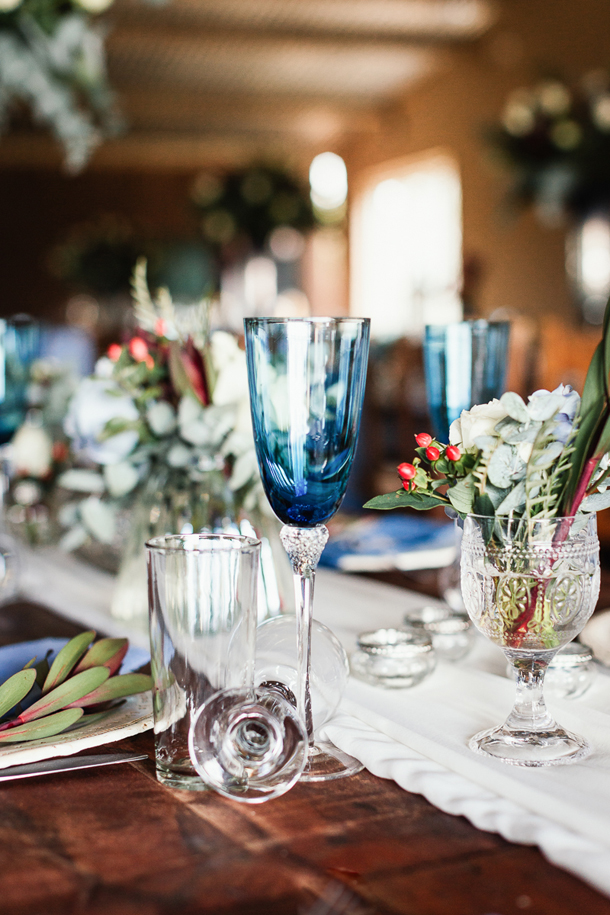 Favourite Detail
Absolutely everything. I wouldn't change anything!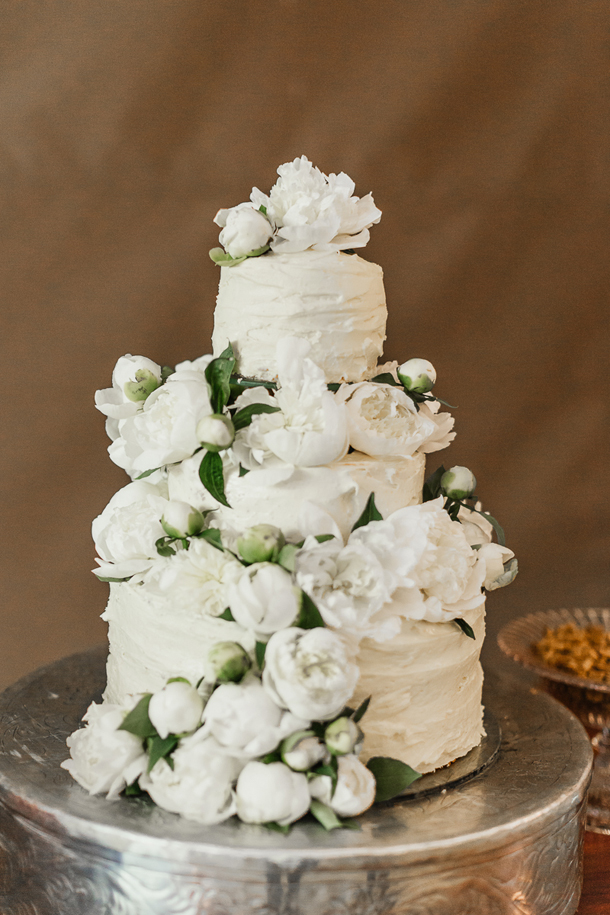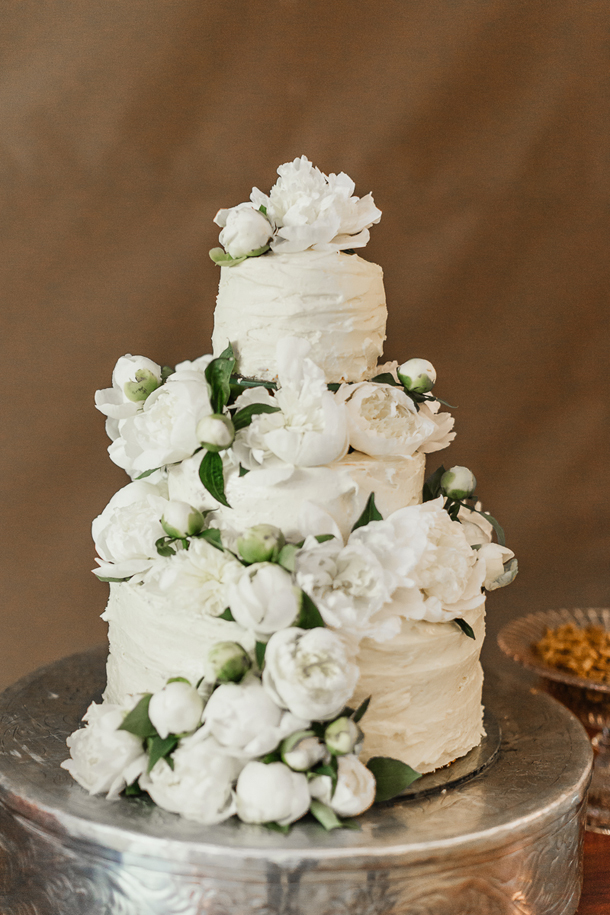 The Honeymoon
Thailand. I knew about a month before… 
Advice for Future Brides & Grooms
Don't stress. You'll be missing out on the best day of your life.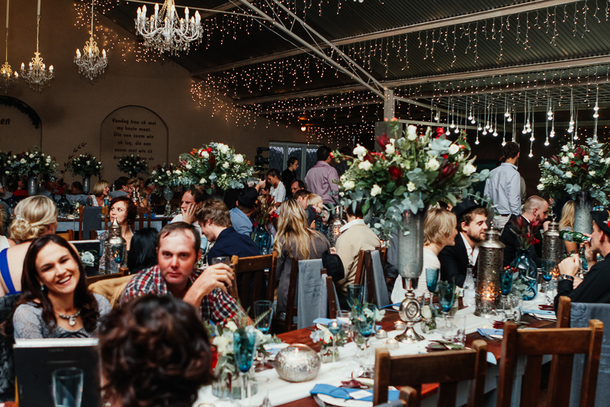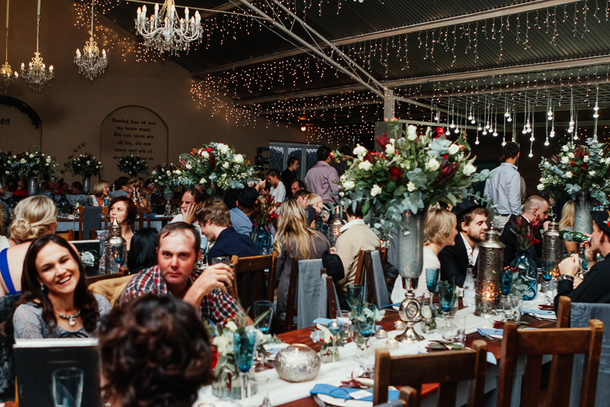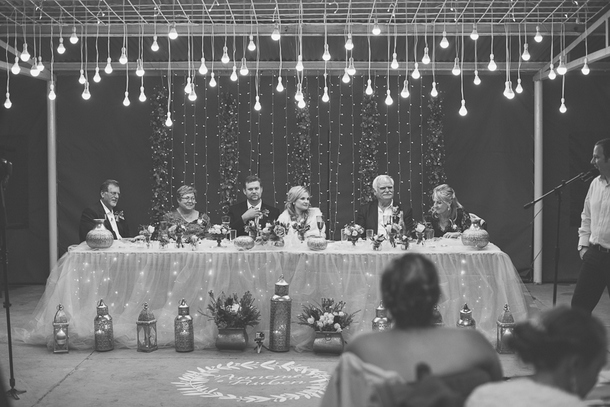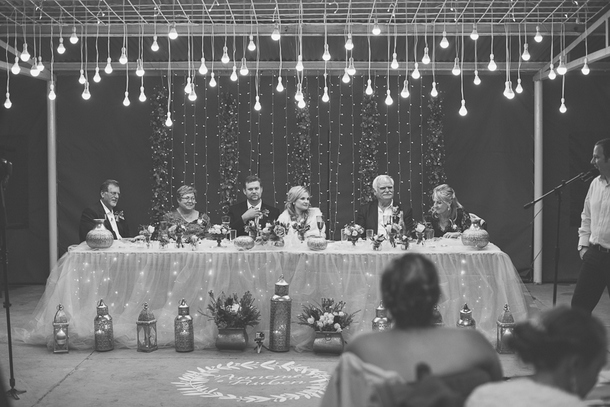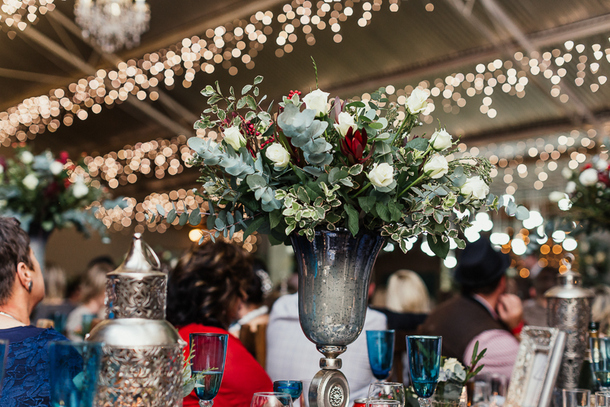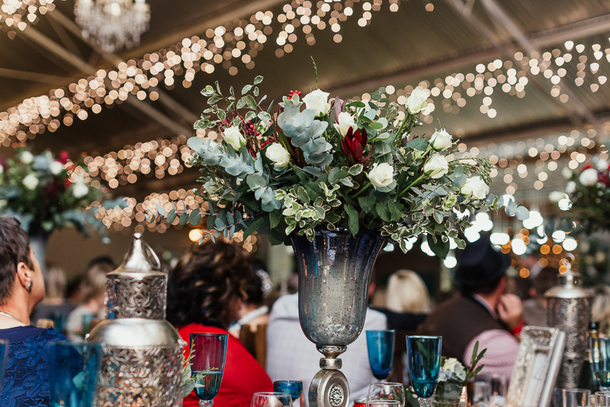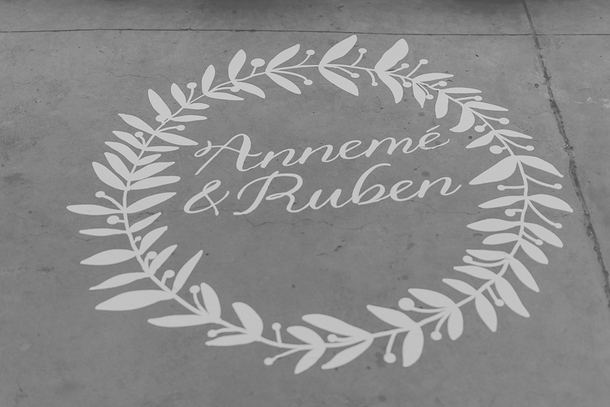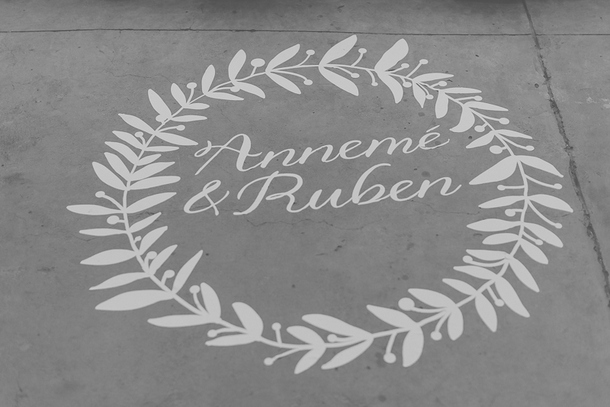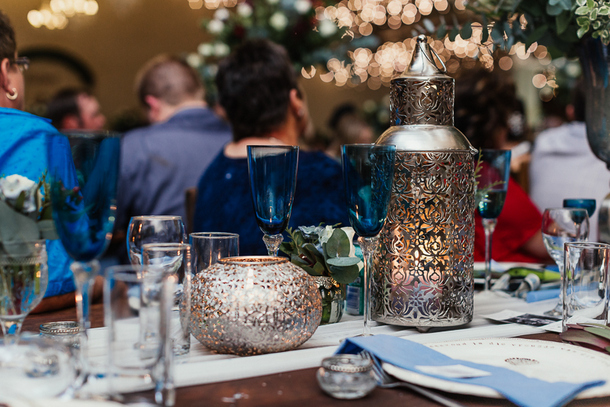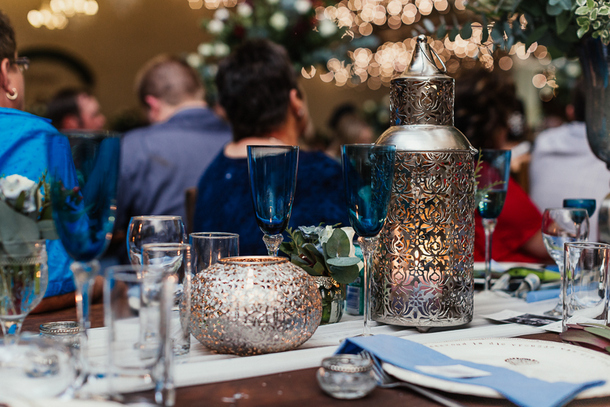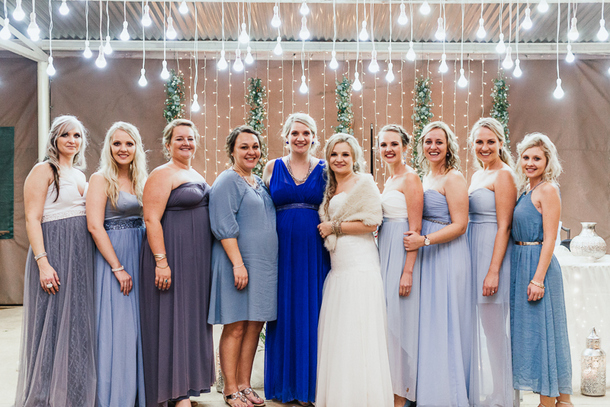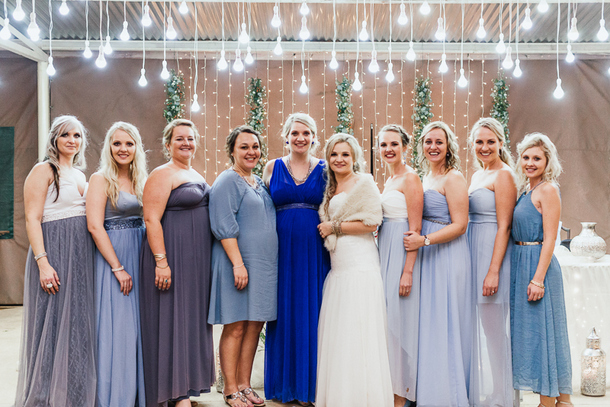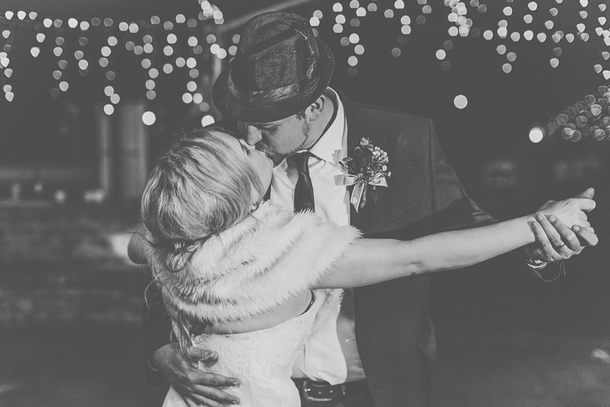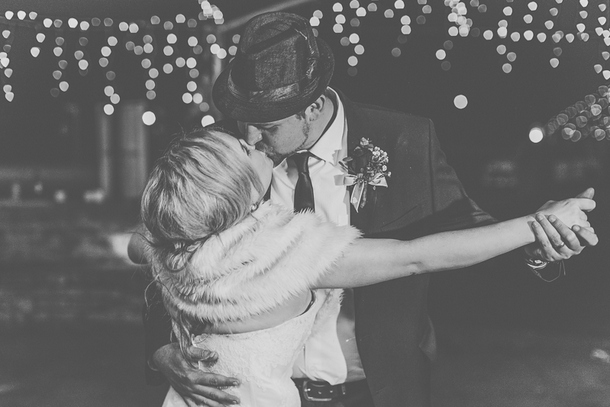 You can see more from this wedding on Lilly-Owl Photography's blog.
SERVICE PROVIDERS
Venue & catering: Avanti Wedding & Function Venue, Zeerust | Photography: Lilly-Owl Photography | Video: Peachy Cinema | Cake: Elize van der Merwe | Co-ordination, decor & hiring: Avanti Wedding & Function Venue | Flowers: Roelof du Toit, Doreen Kleinsmith, Dalene Olivier | Stationery: Hello Dolly Designs | Bride's dress: Alana van Heerden | Bride's accessories: Accessorize | Hair & makeup: Donna Kennedy-Meyer | Groom's attire: Friedman & Cohen | DJ: Simpsons