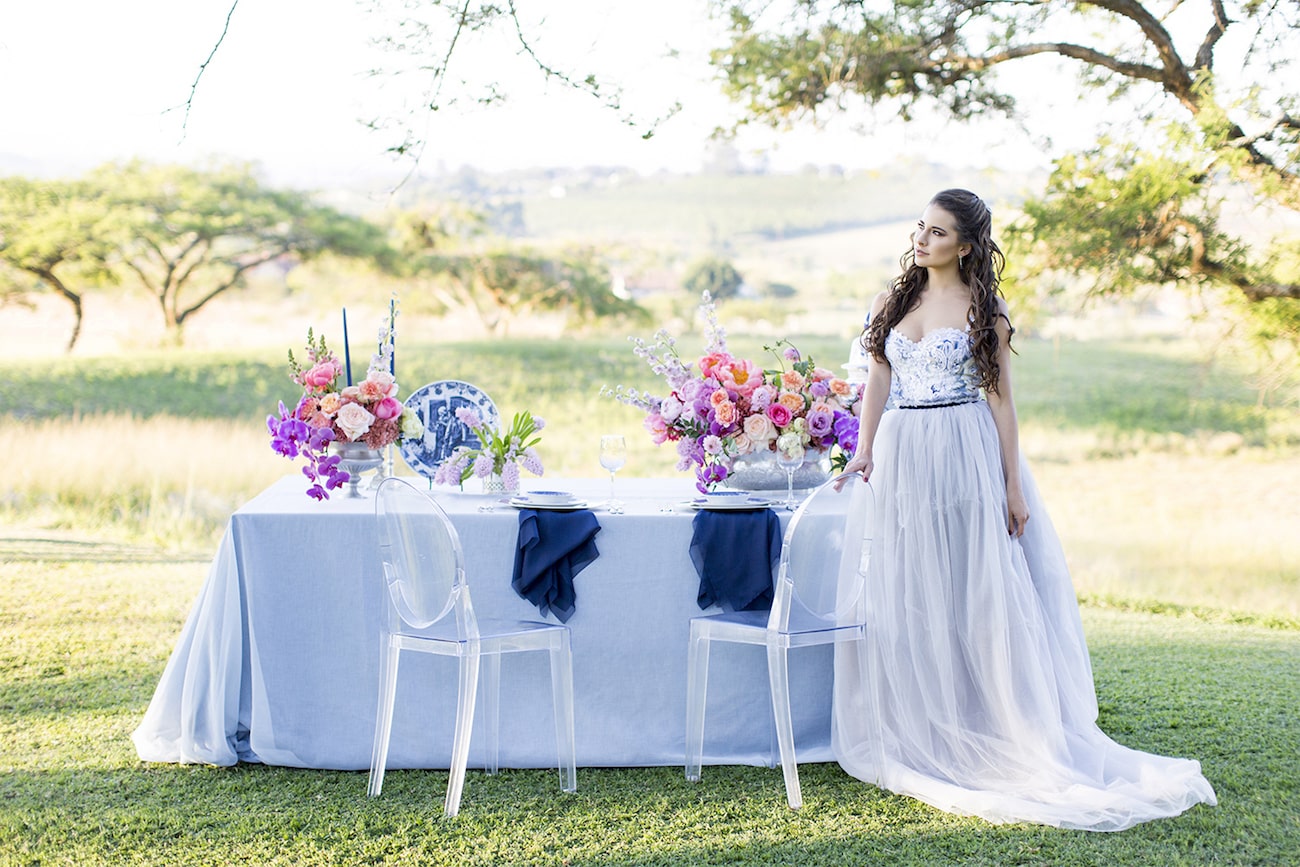 Sometimes I get a shoot in my inbox that just speaks to me, and today's feature is very much one of those. Anyone who knows me will tell you I am crazy for anything Delft or Delft-inspired, and I LOVE seeing Delft pop up in wedding design. That very particular Delft blue is such a gorgeous shade, and it adds something really special (and very South African) to a table design. It can be played down, but my favourite is when the china is paired with big, bold blooms. In this shoot (put together by a talented team led by Marné of Marné Photography, NOVA Events, LUSH Signature Floral Styling, and Whispering Thorns), the blue and white tableware is placed with big blousy coral and pink peonies, bright purple orchids, lush peach roses, and more. It's beyond gorgeous! The vibe is modern meets vintage with both contemporary and heirloom touches, and some amazing Delft-inspired touches like the hand-painted wedding dress and the fabulous cake. Basically, I'm in Delft heaven!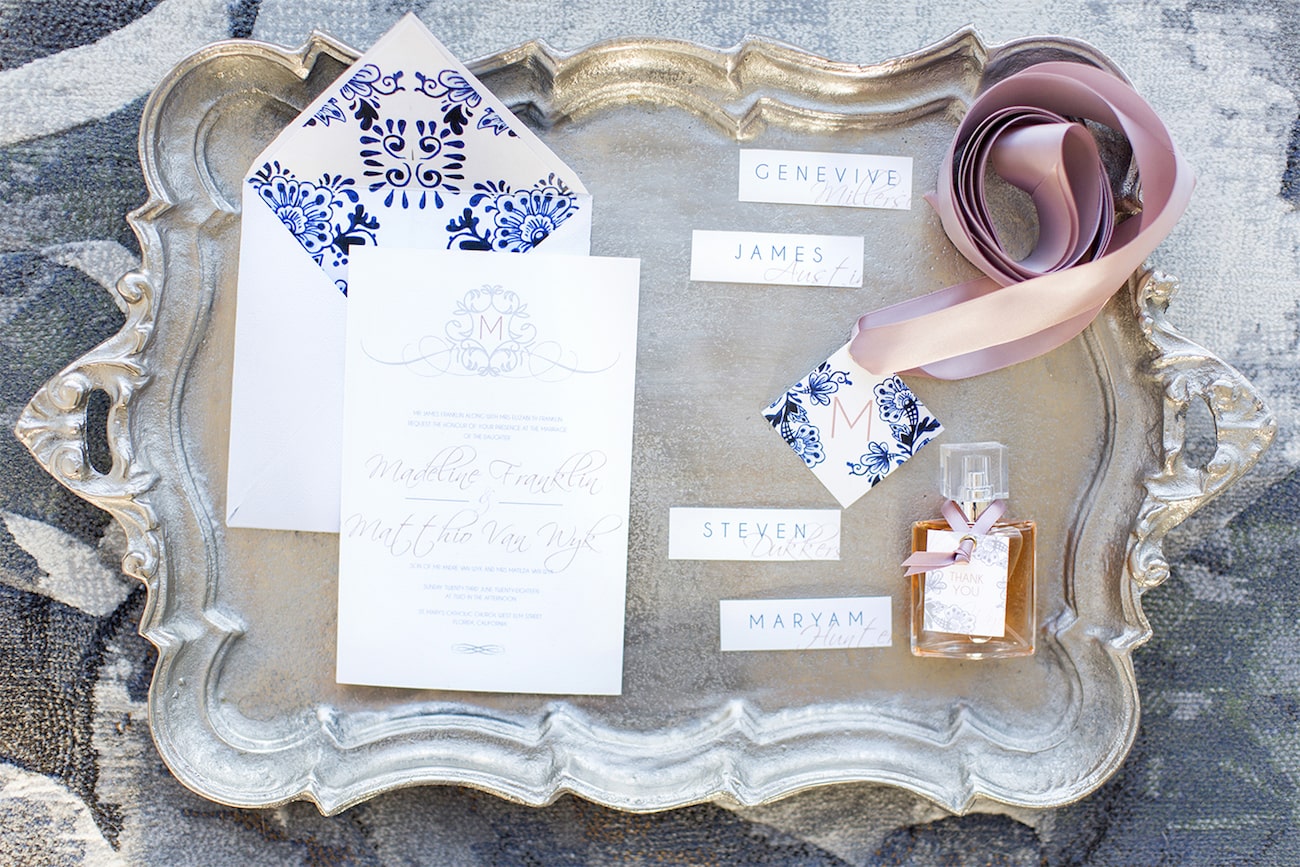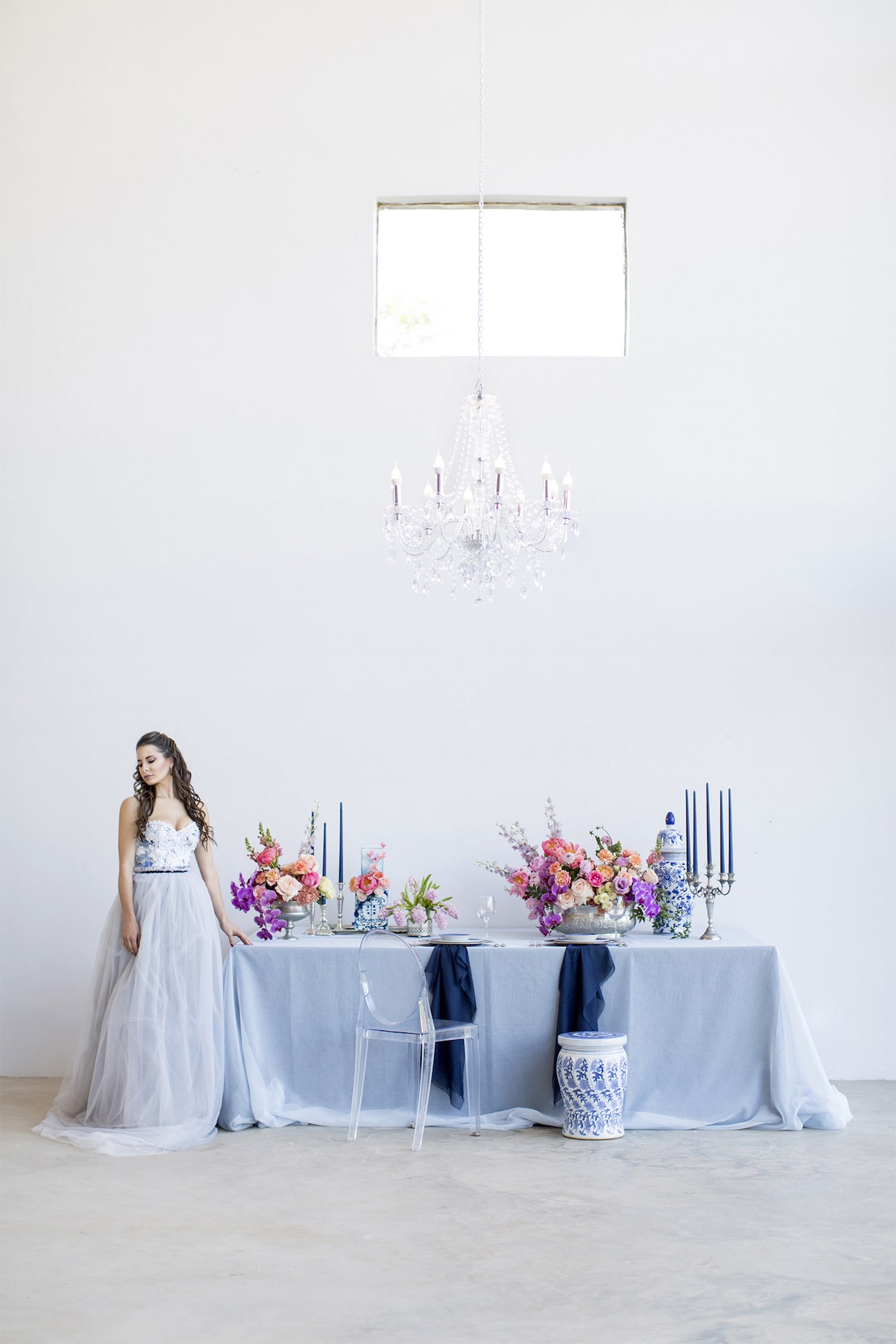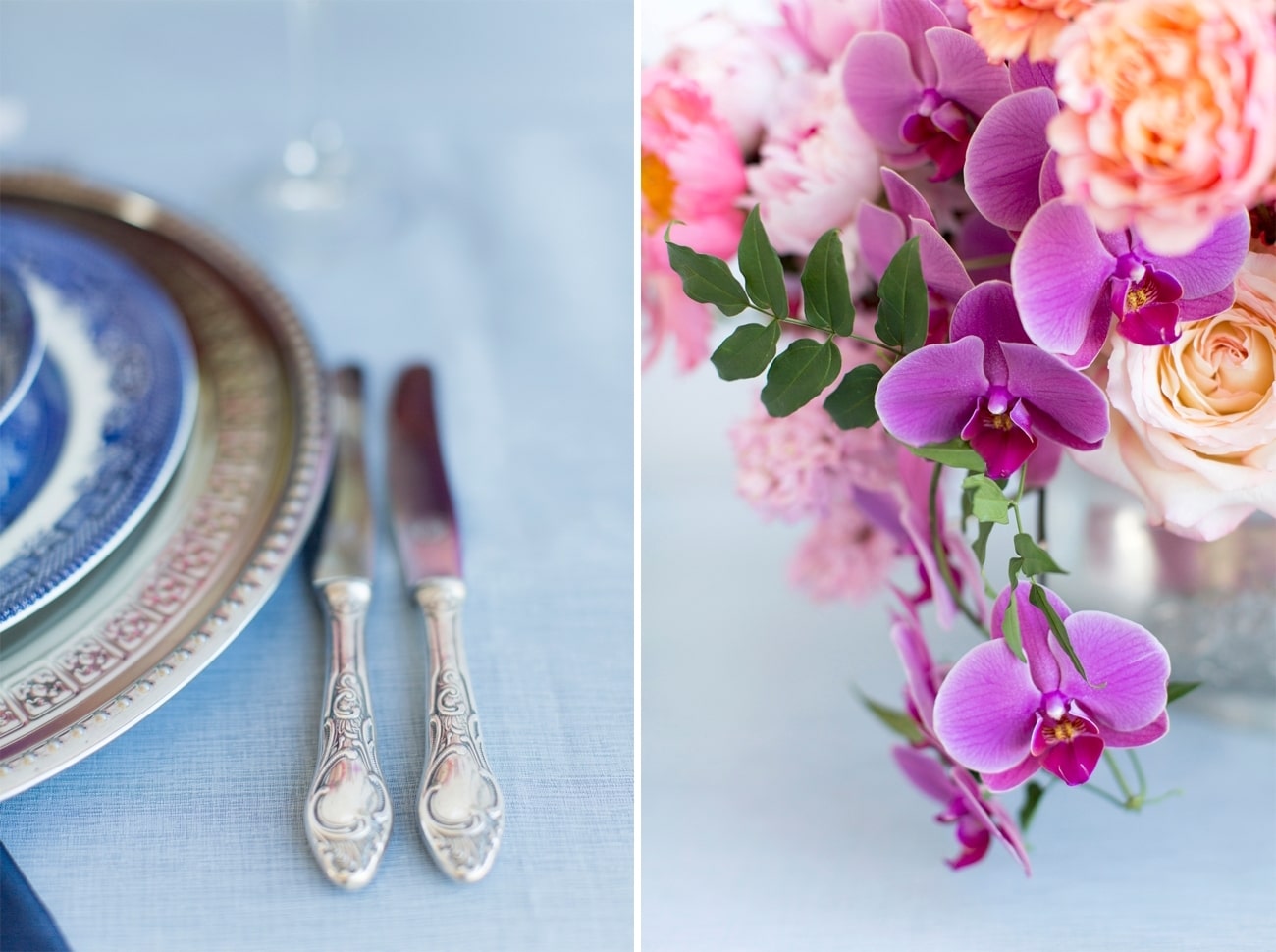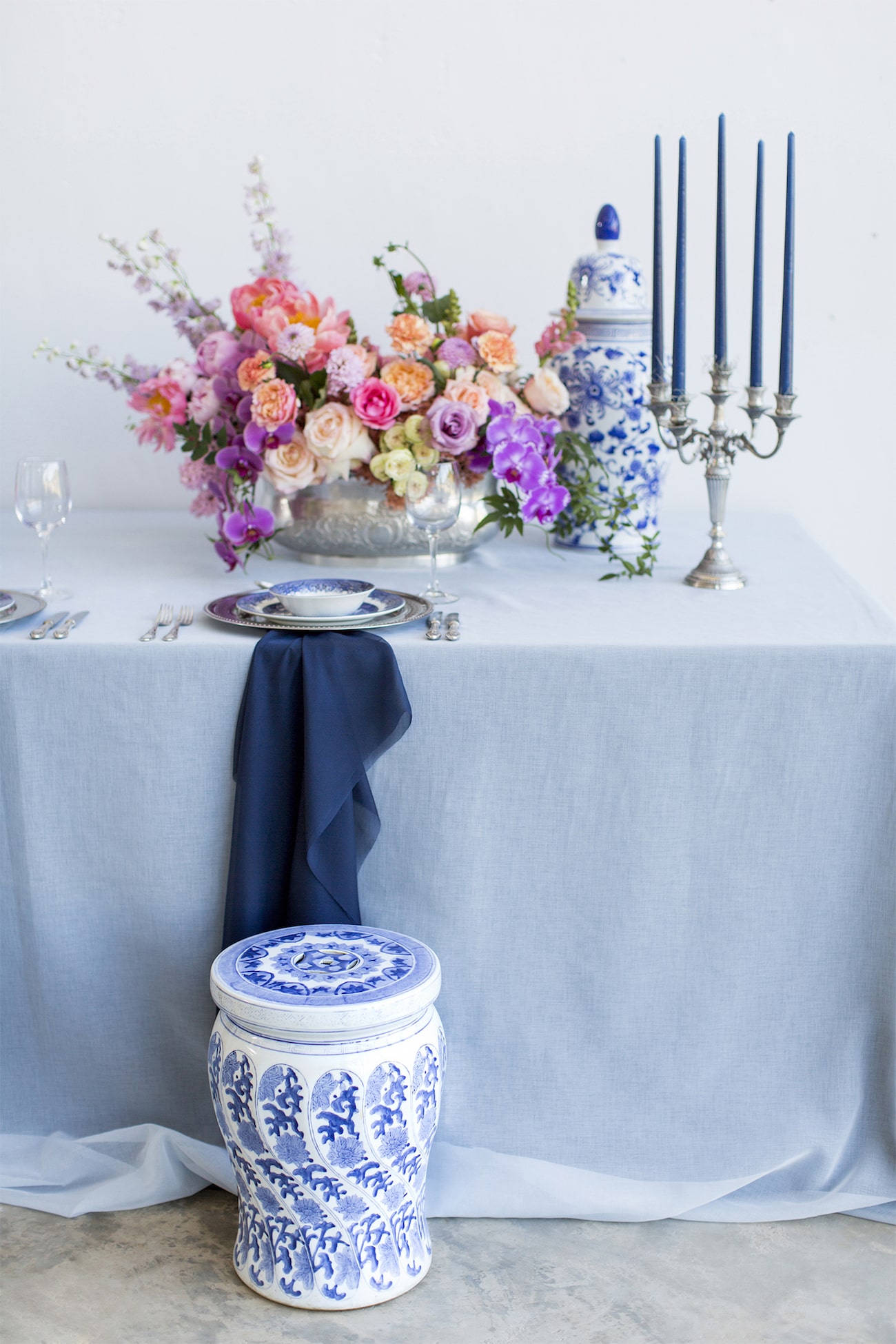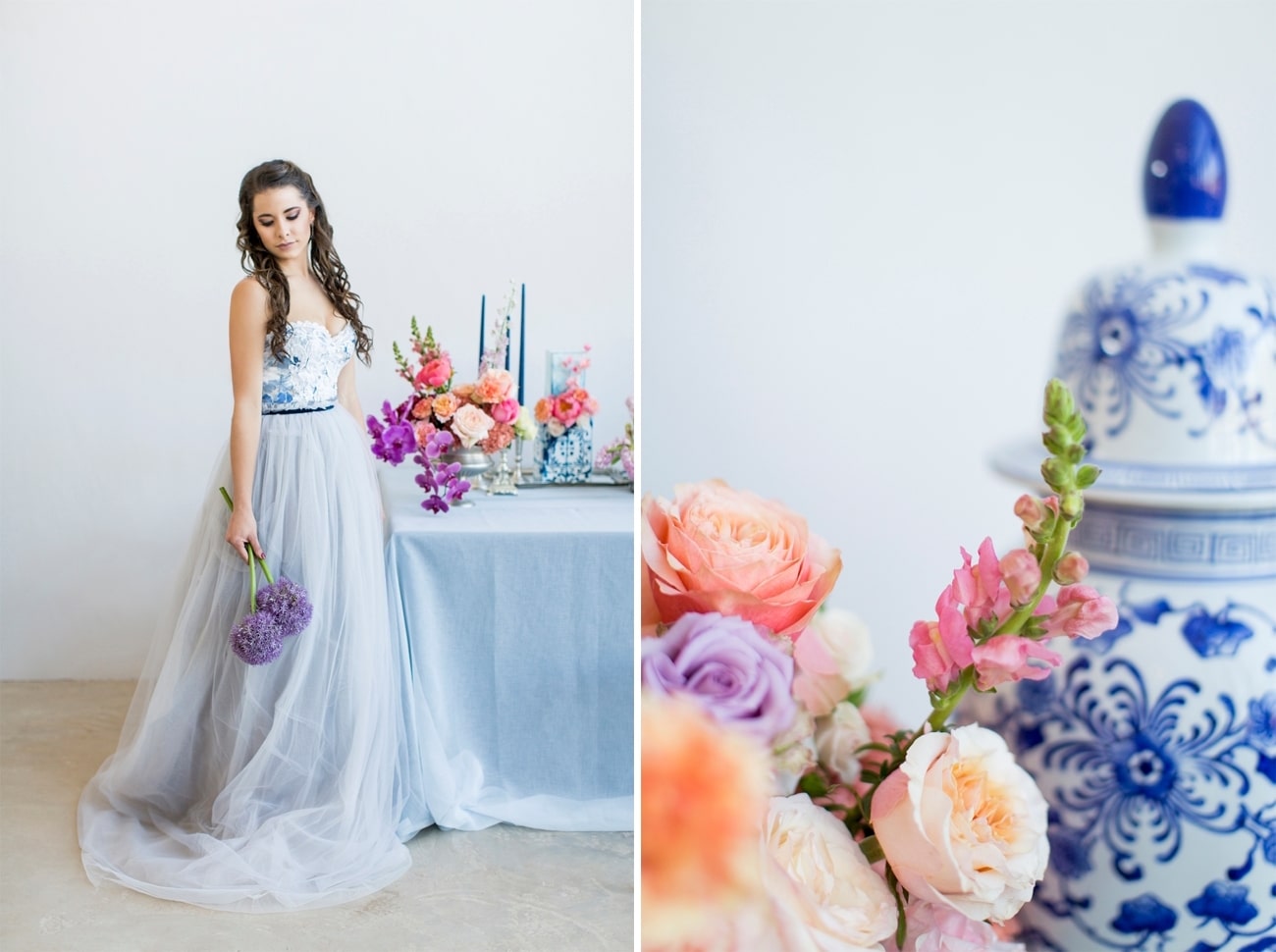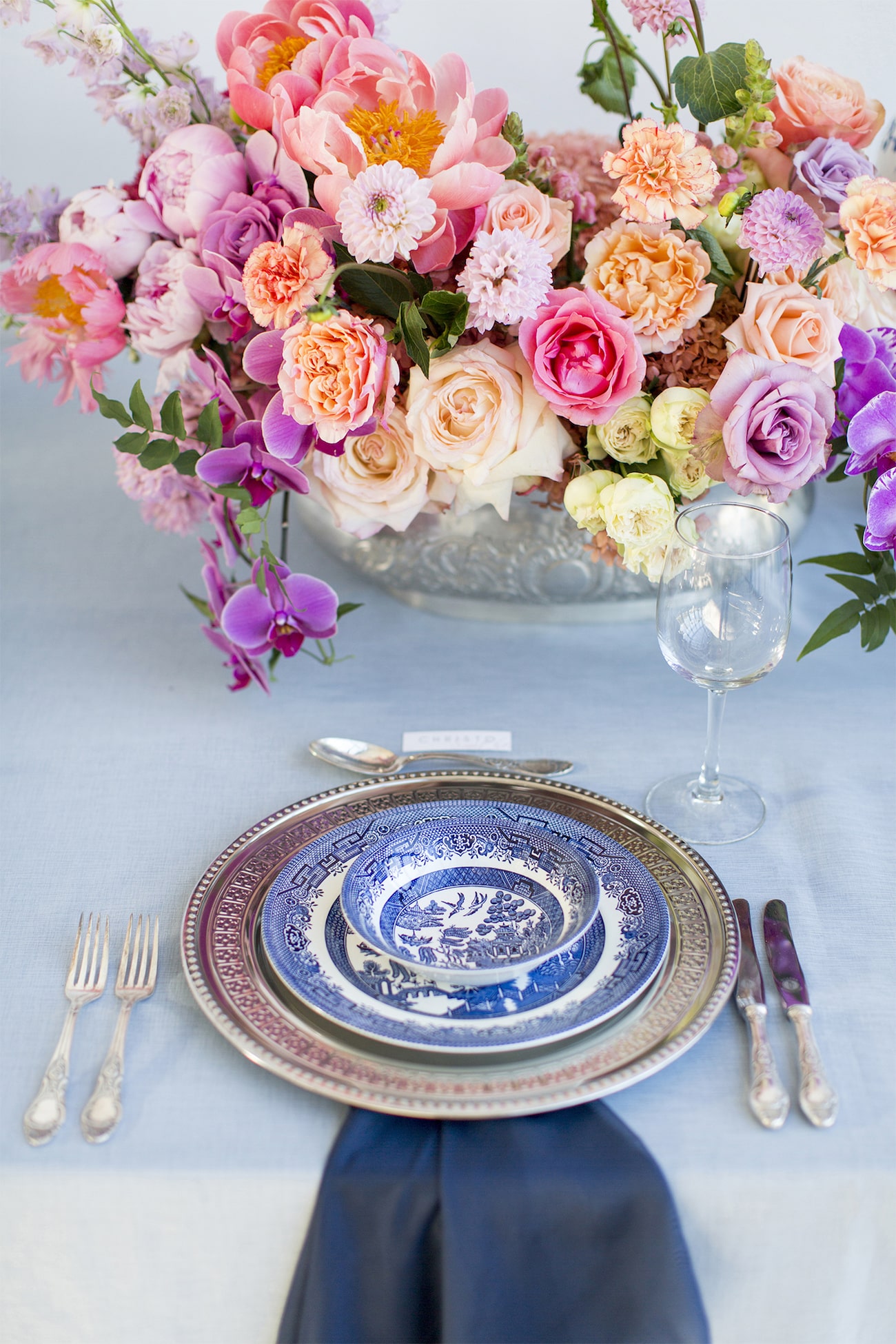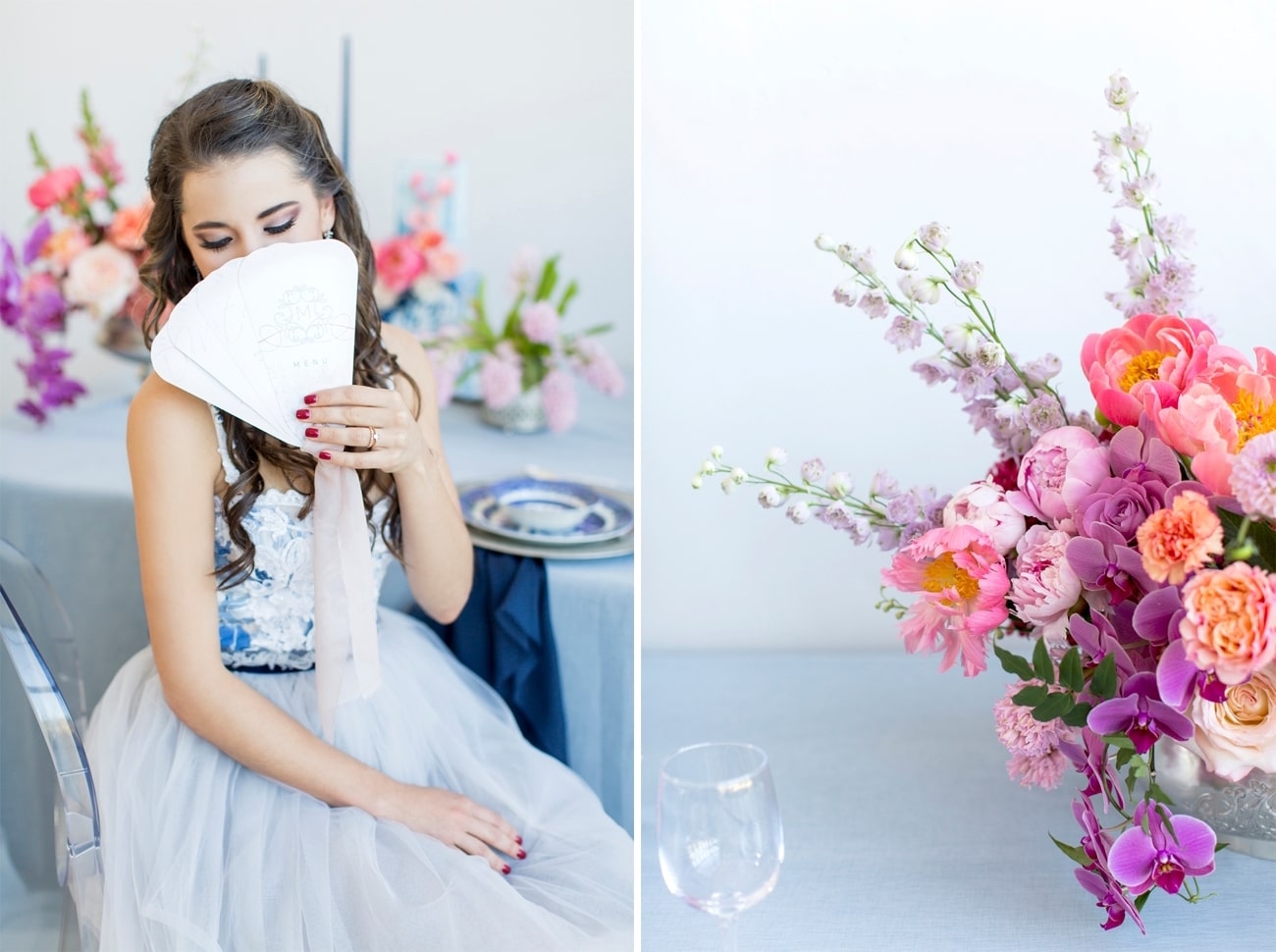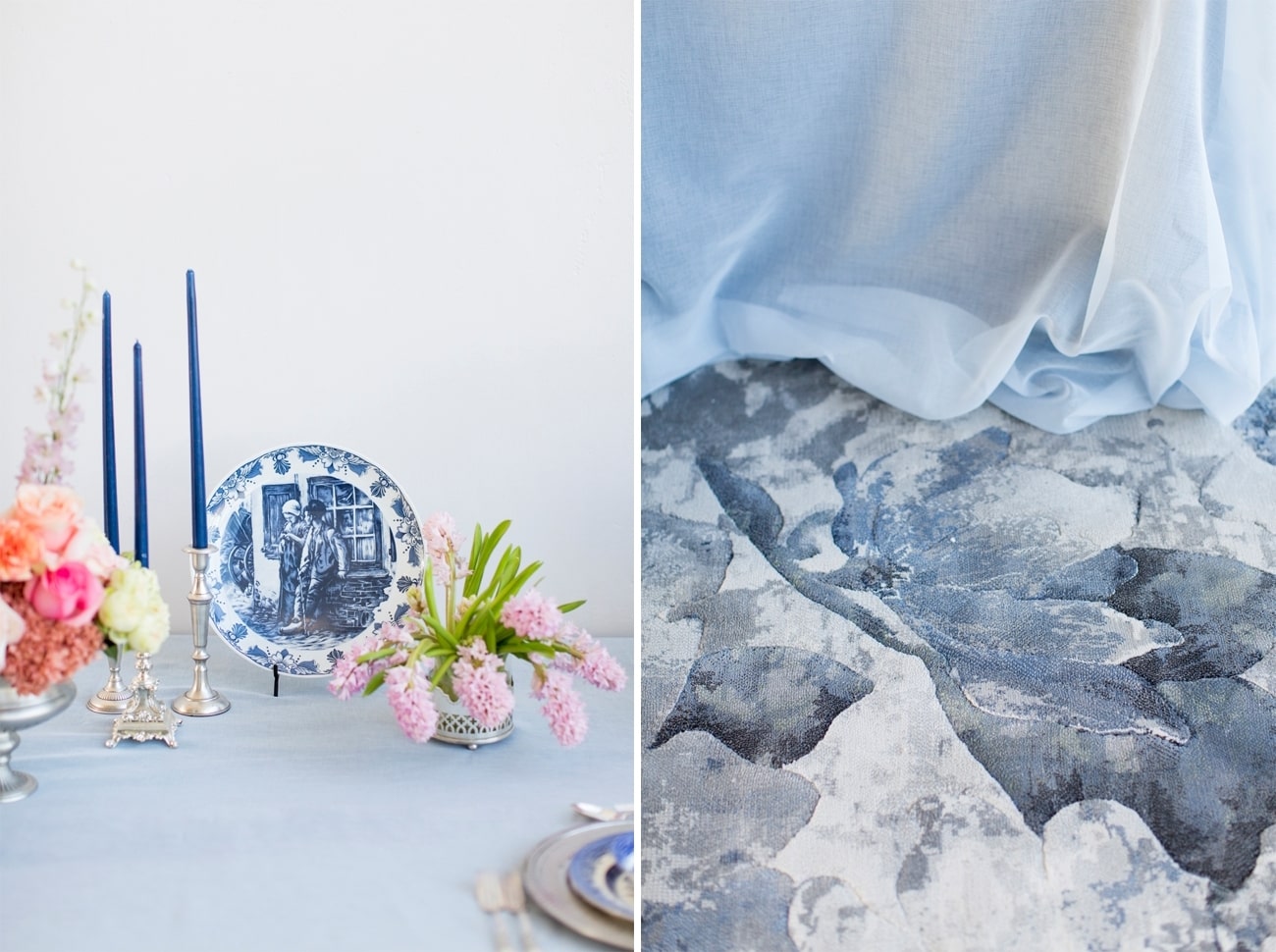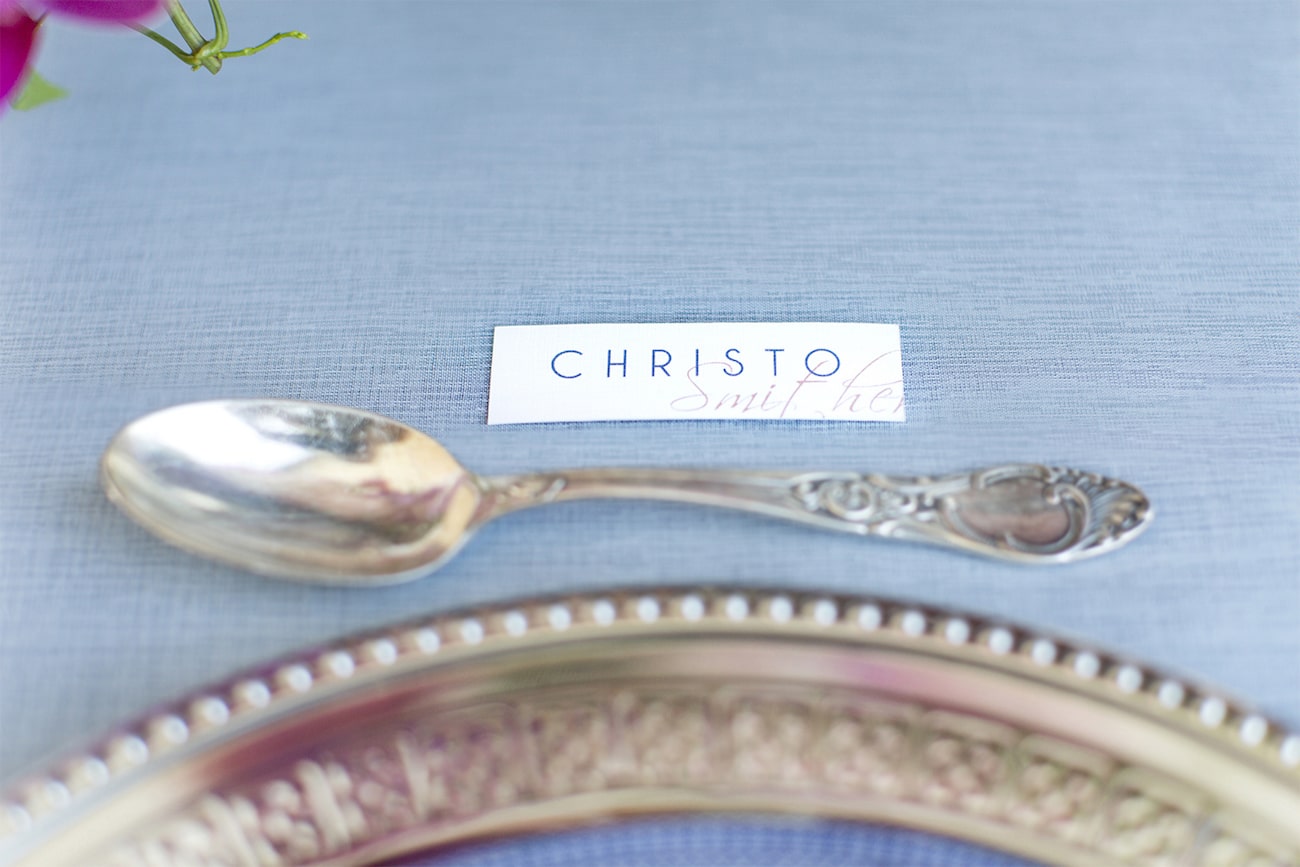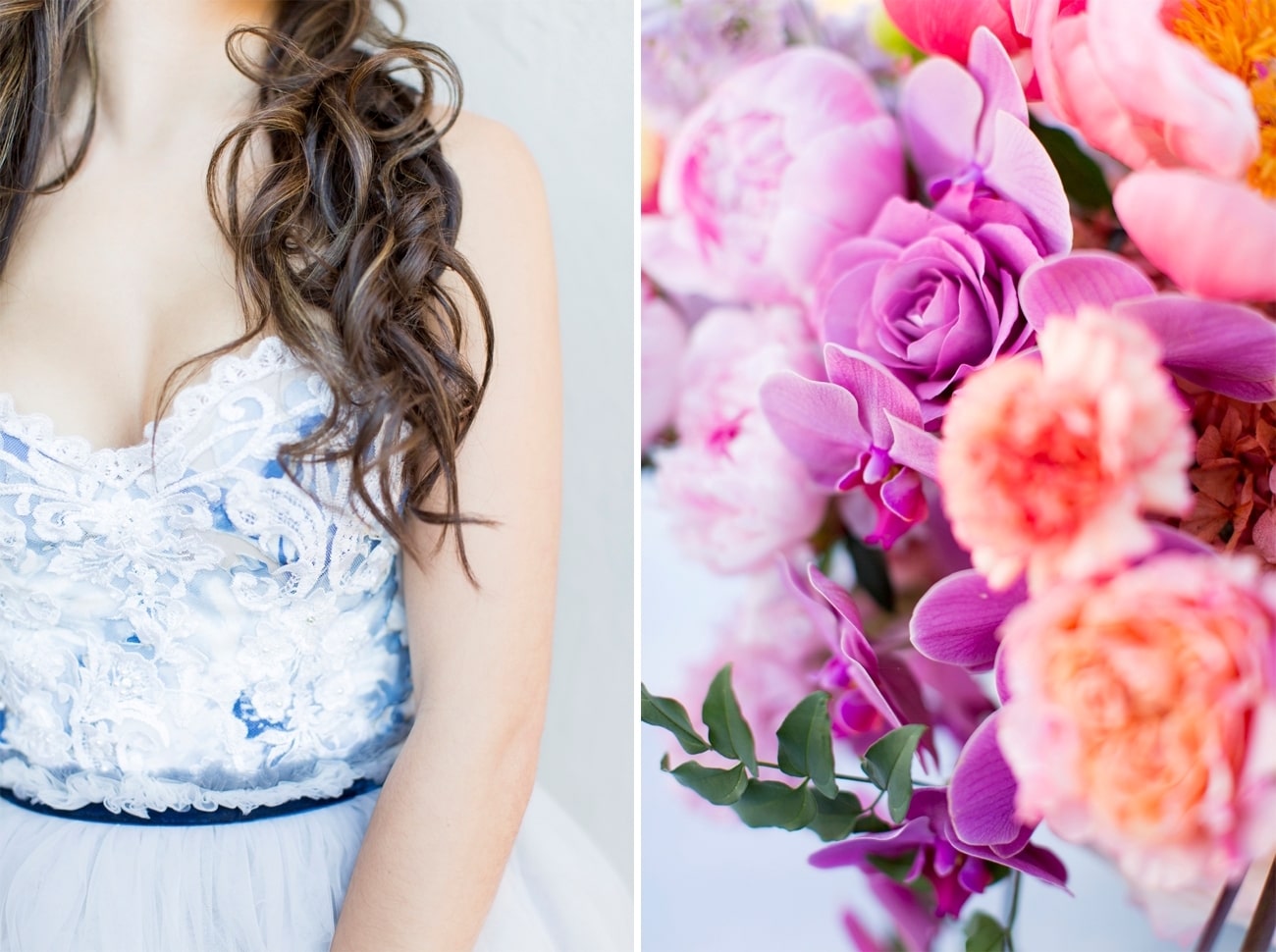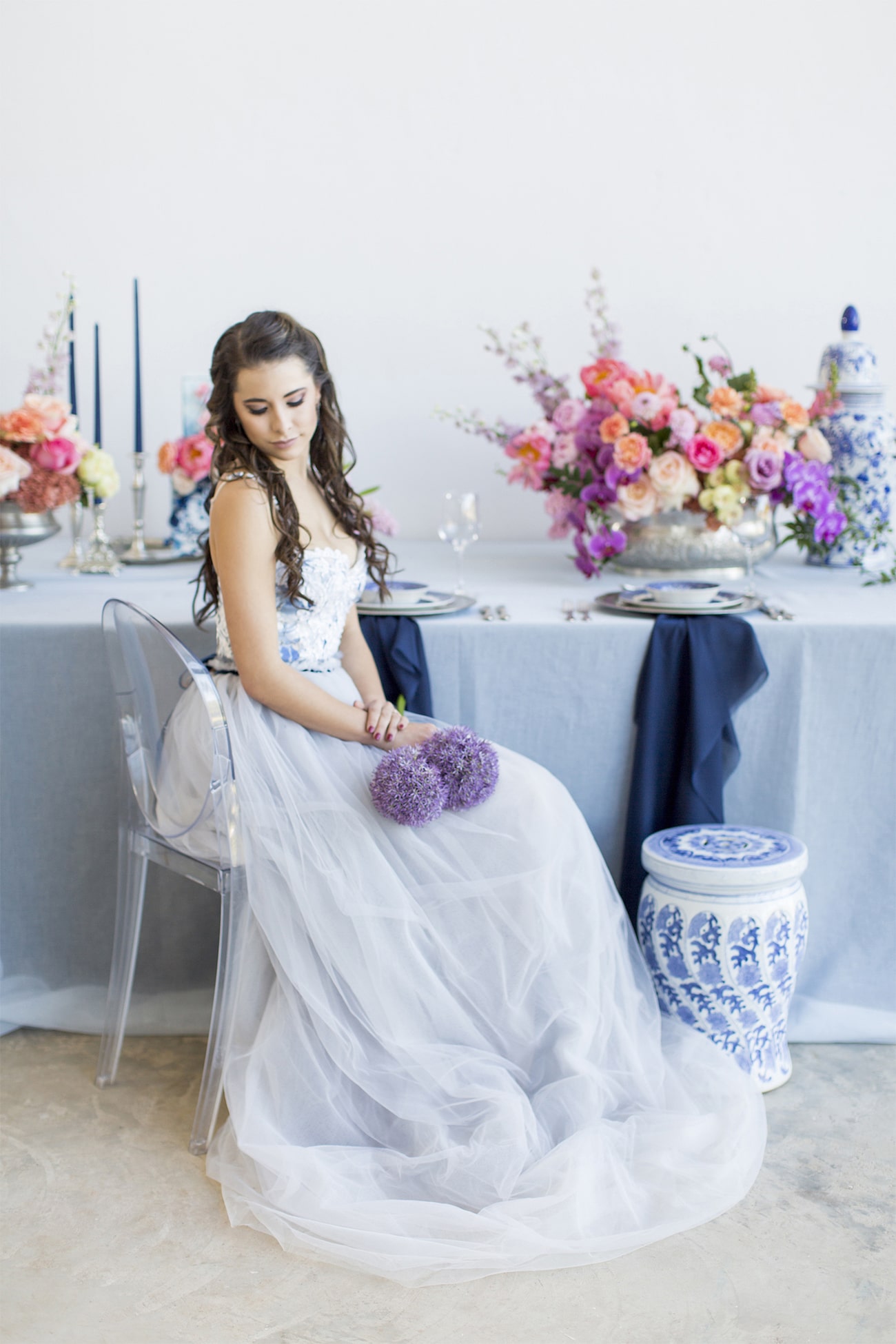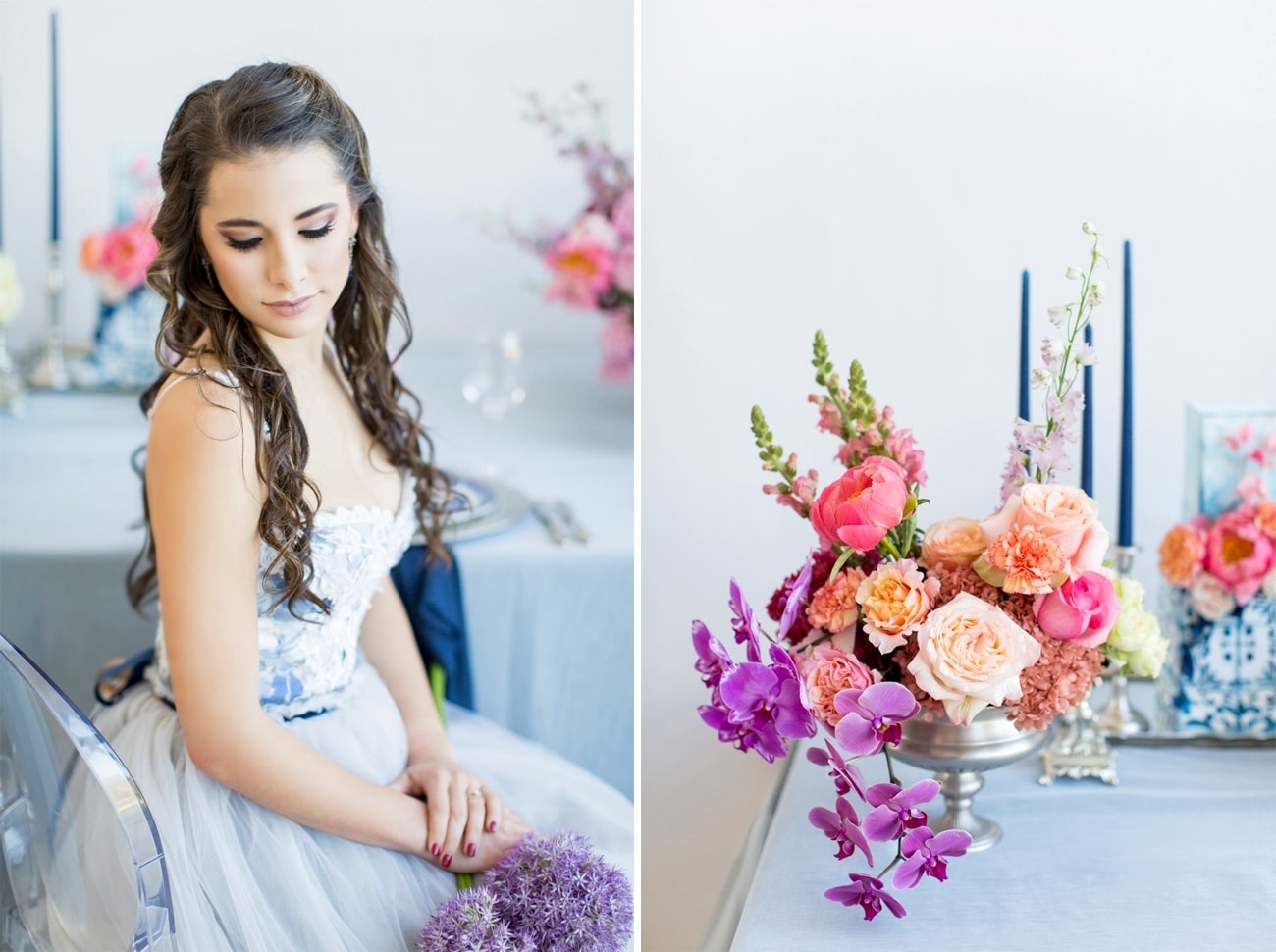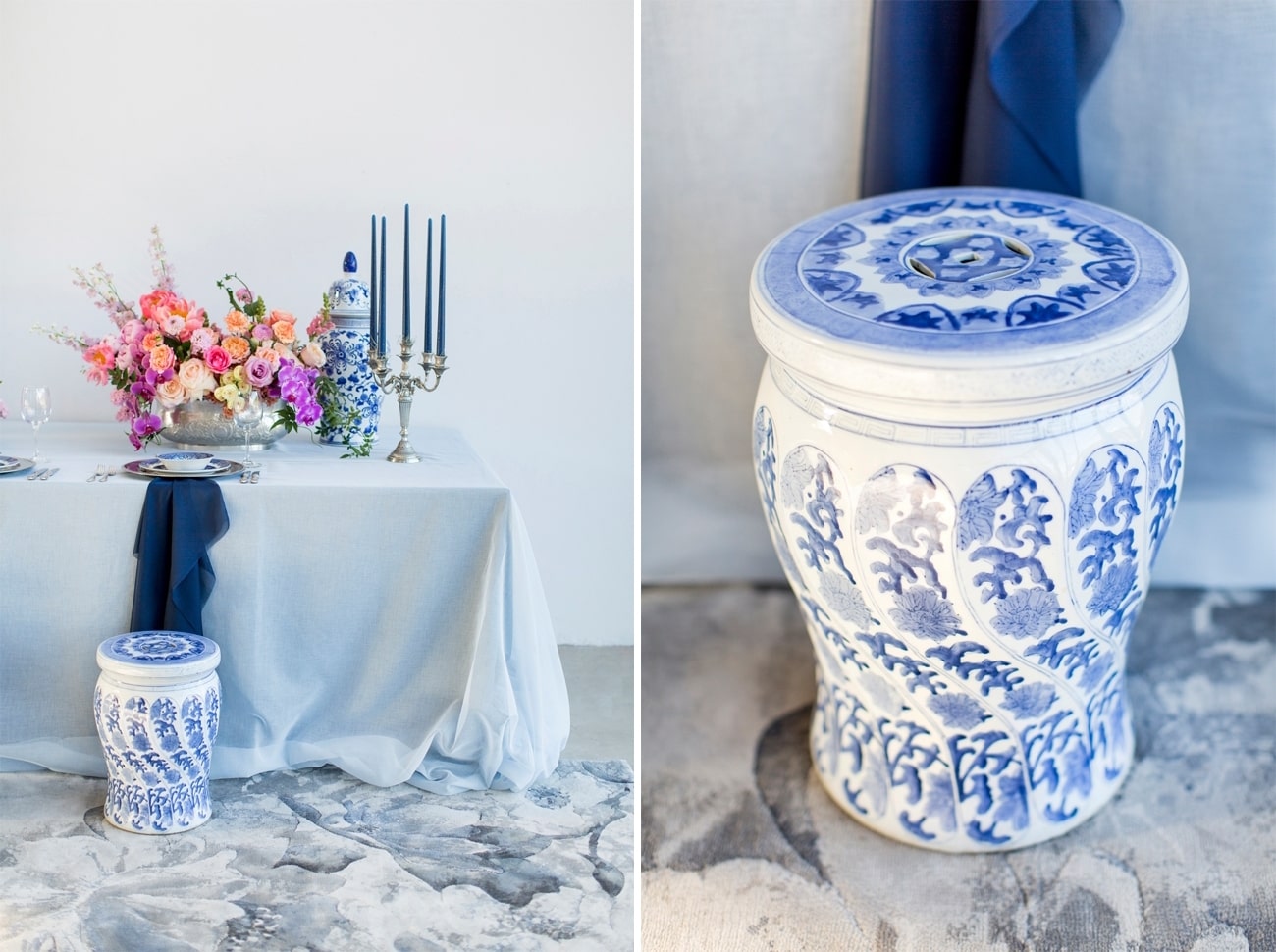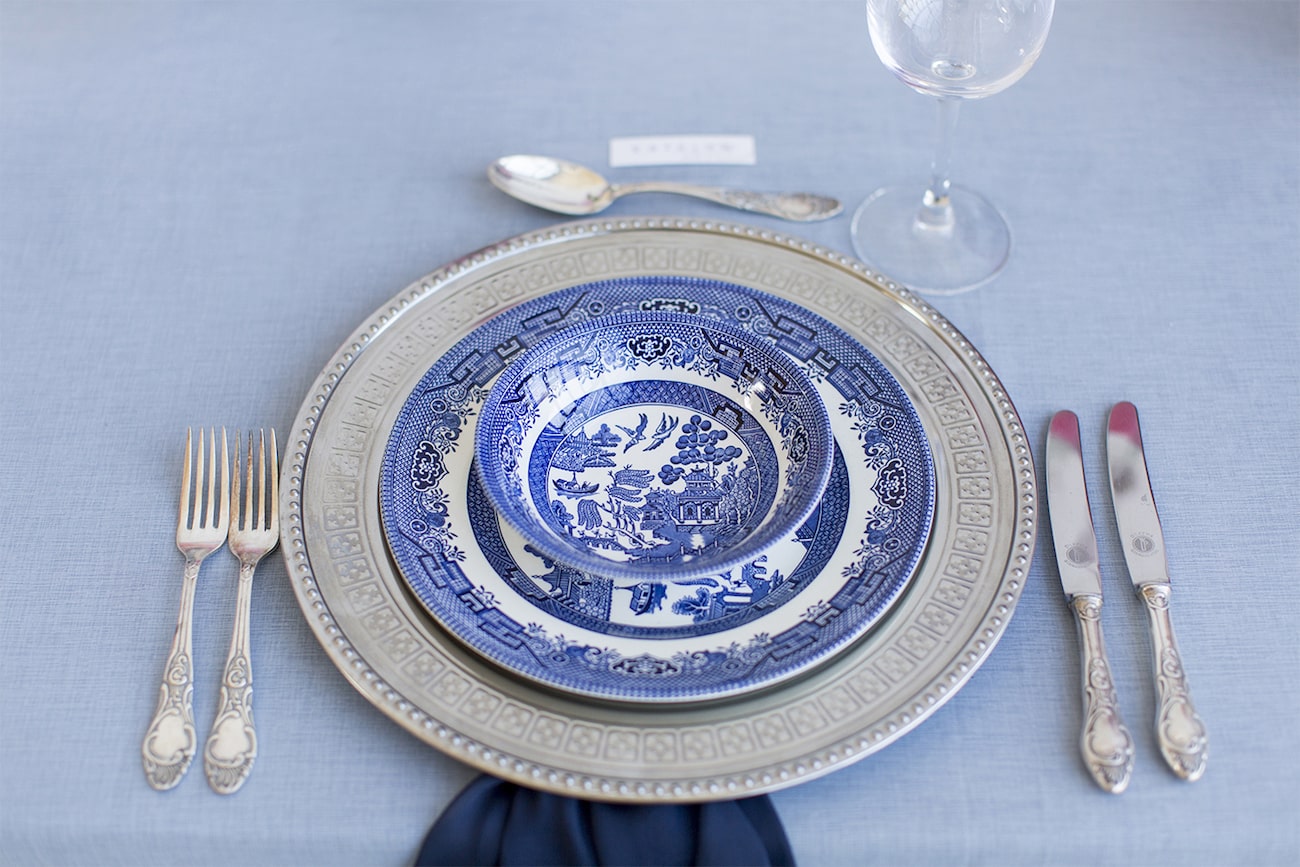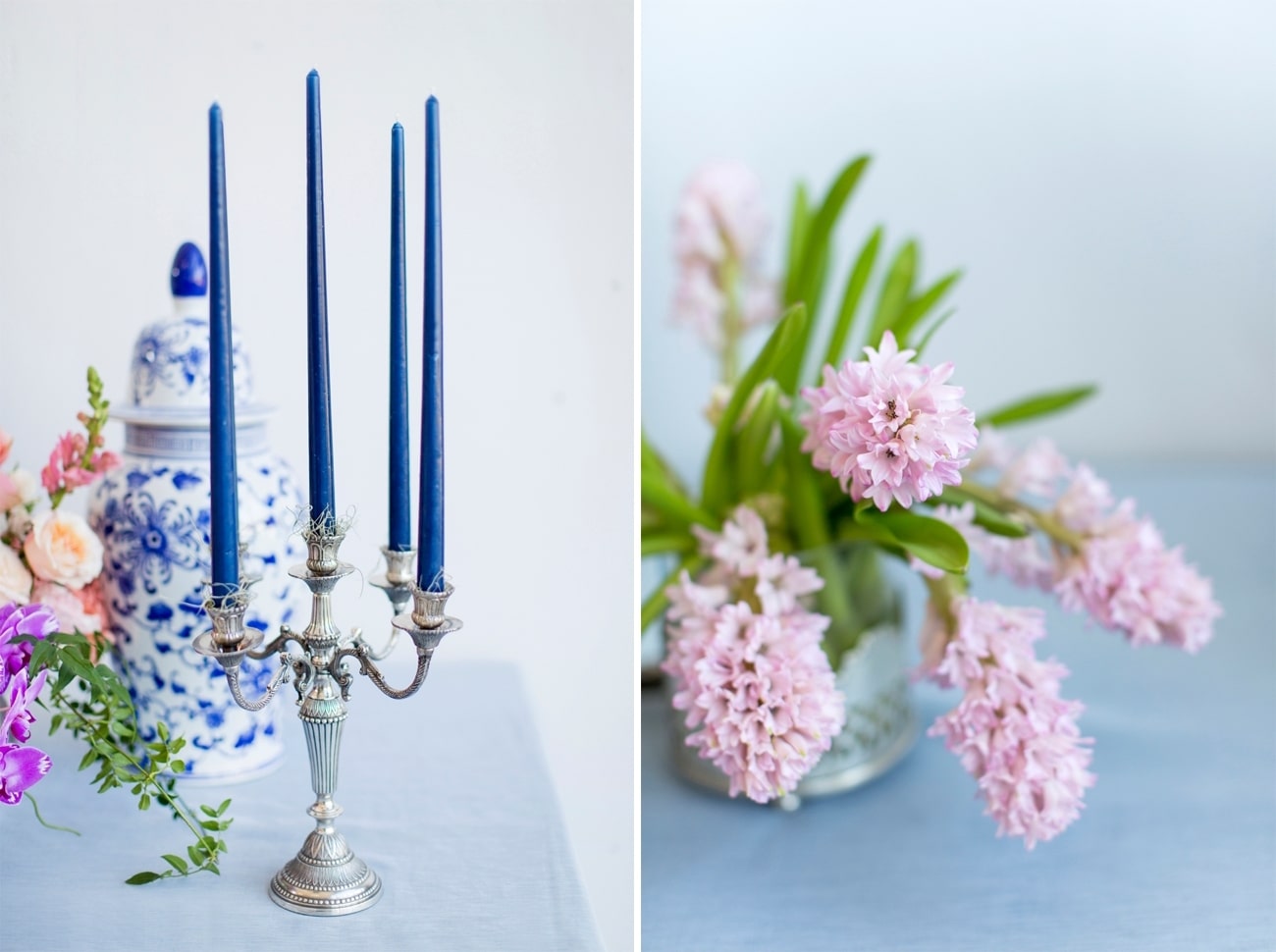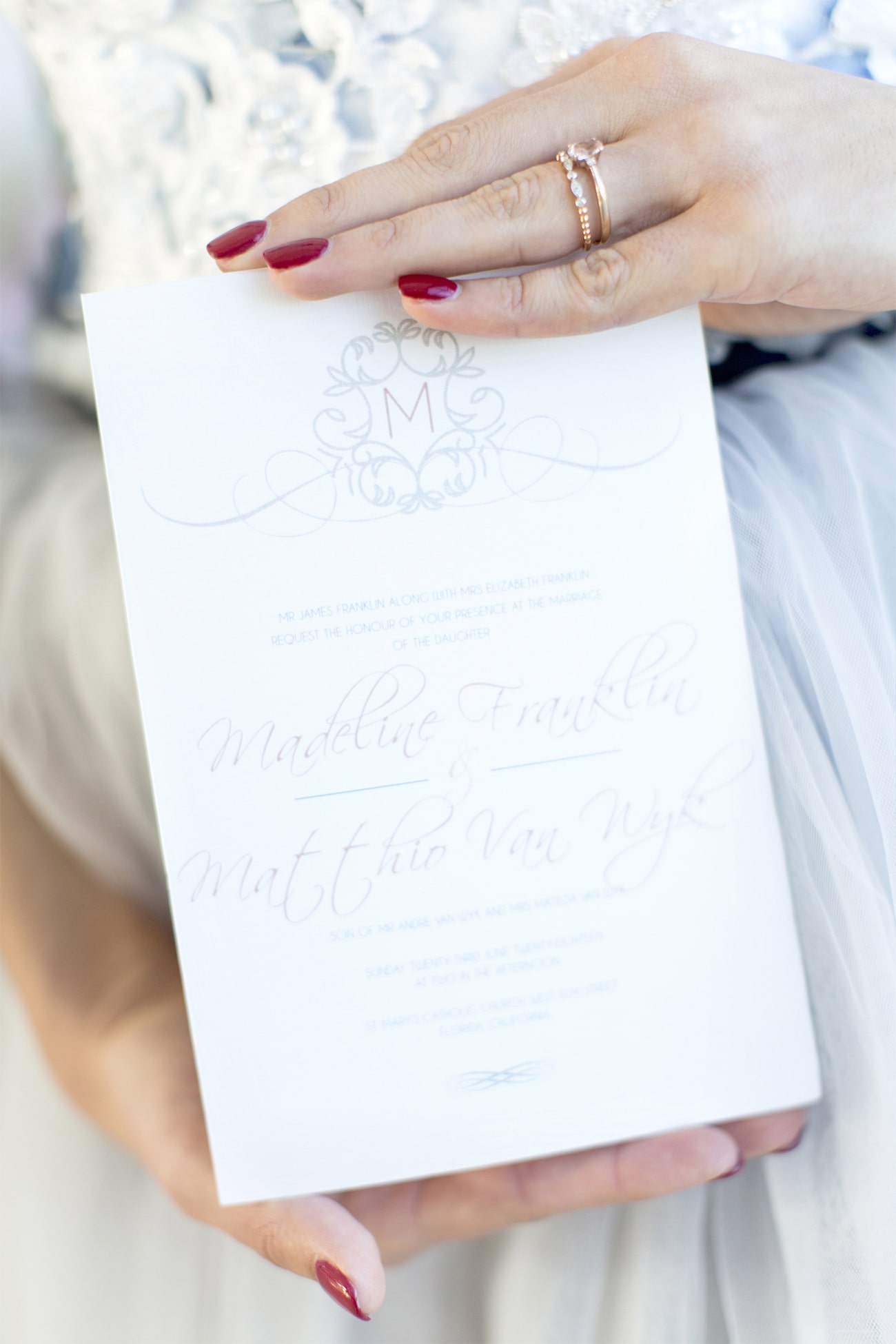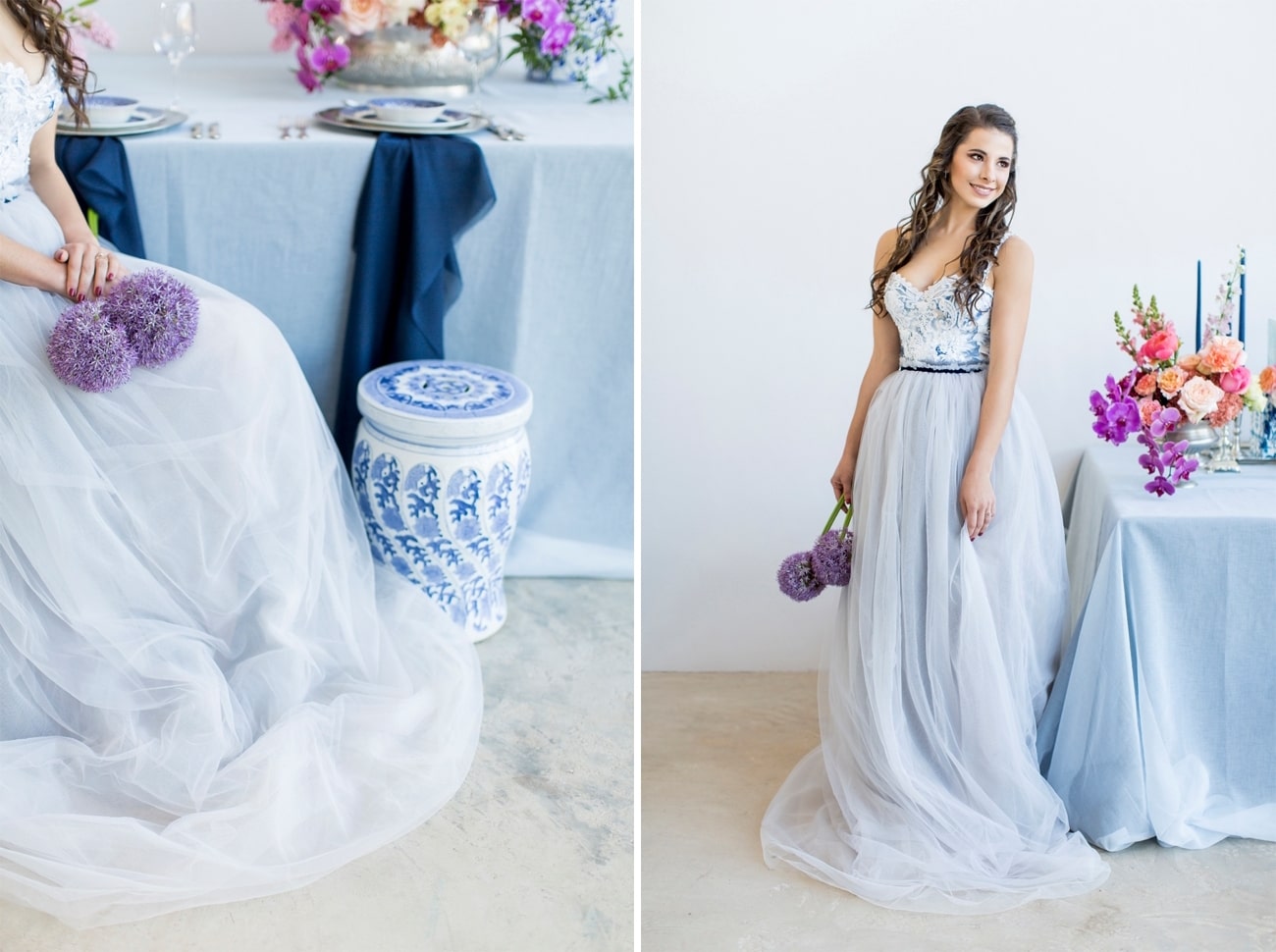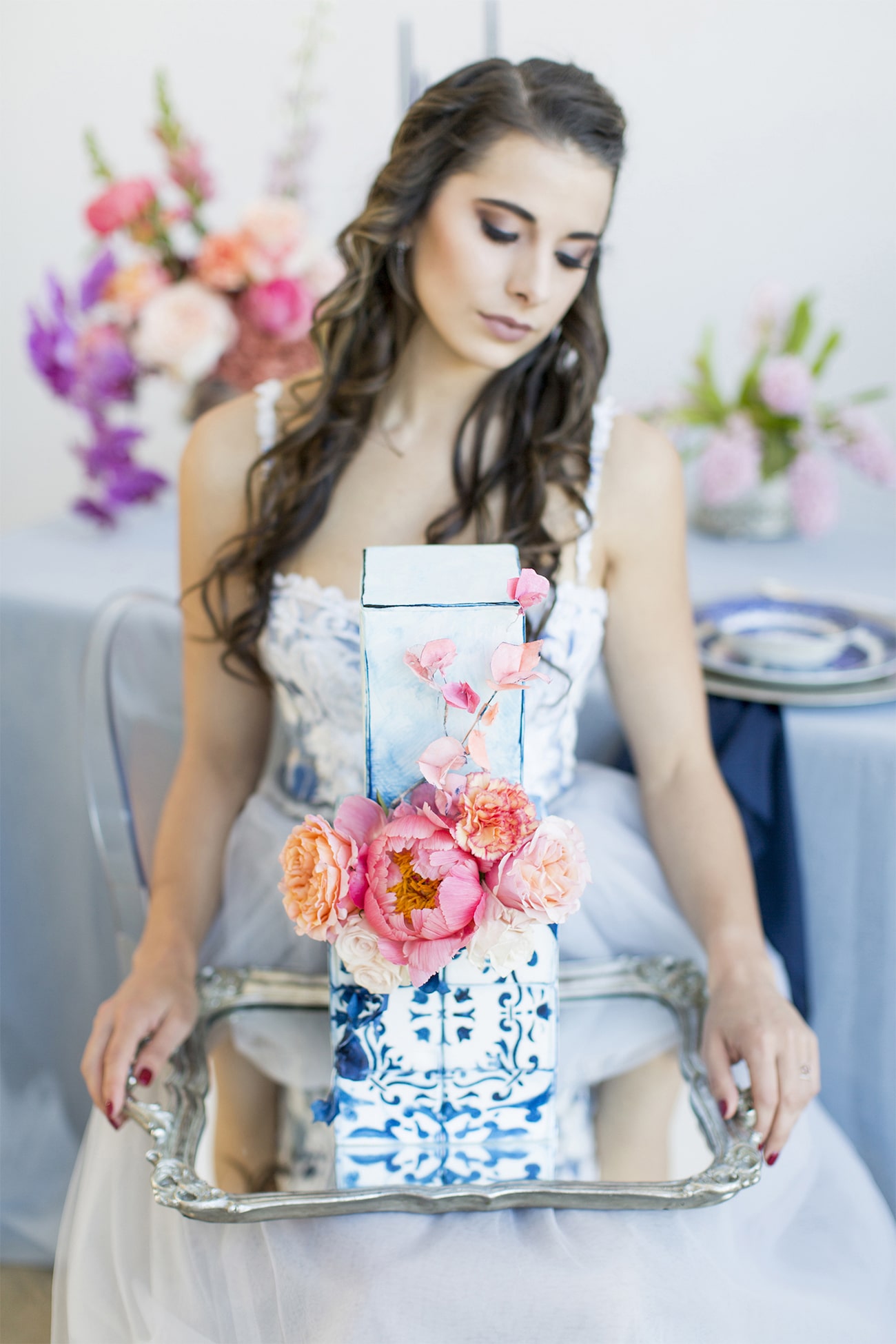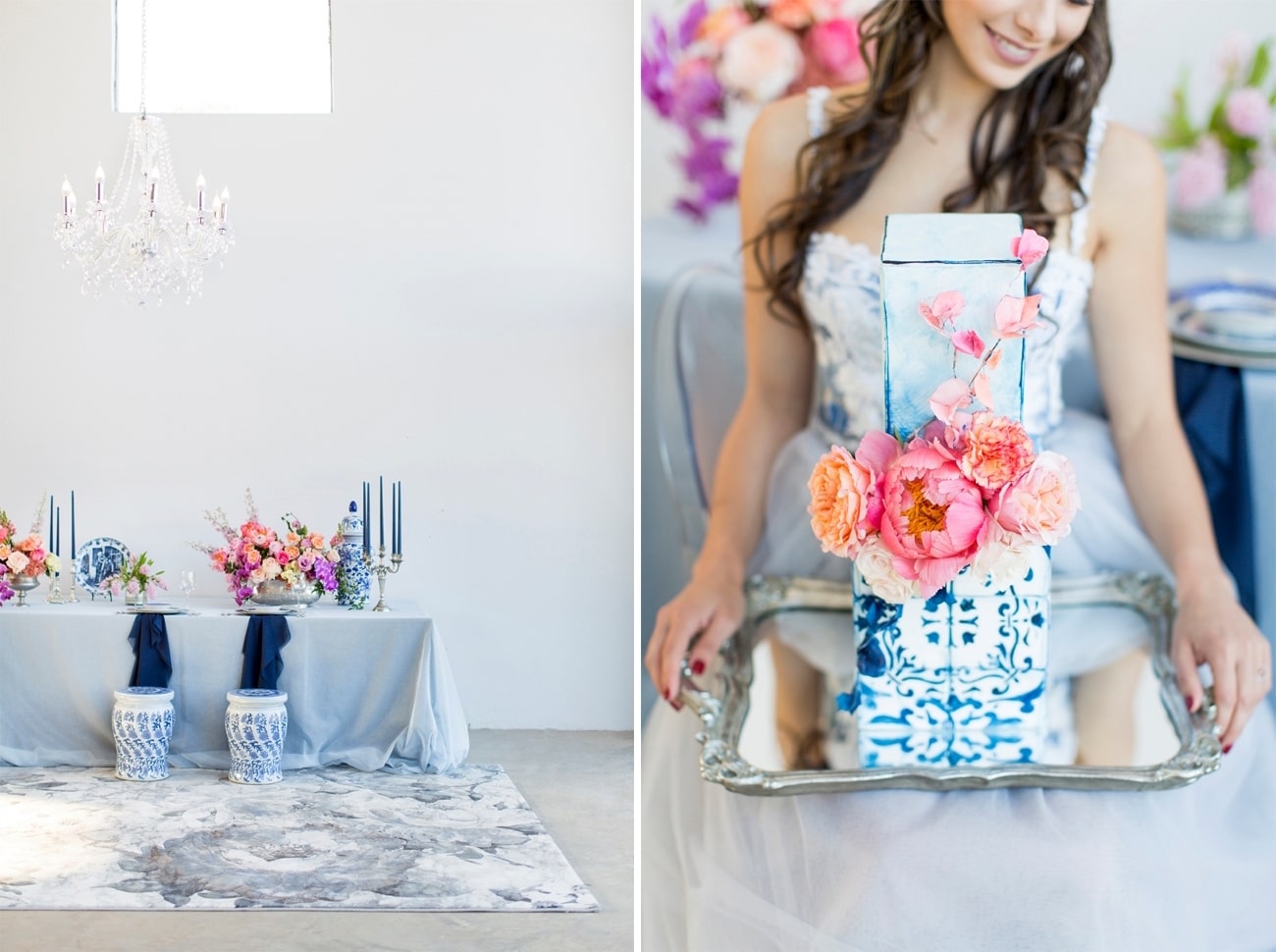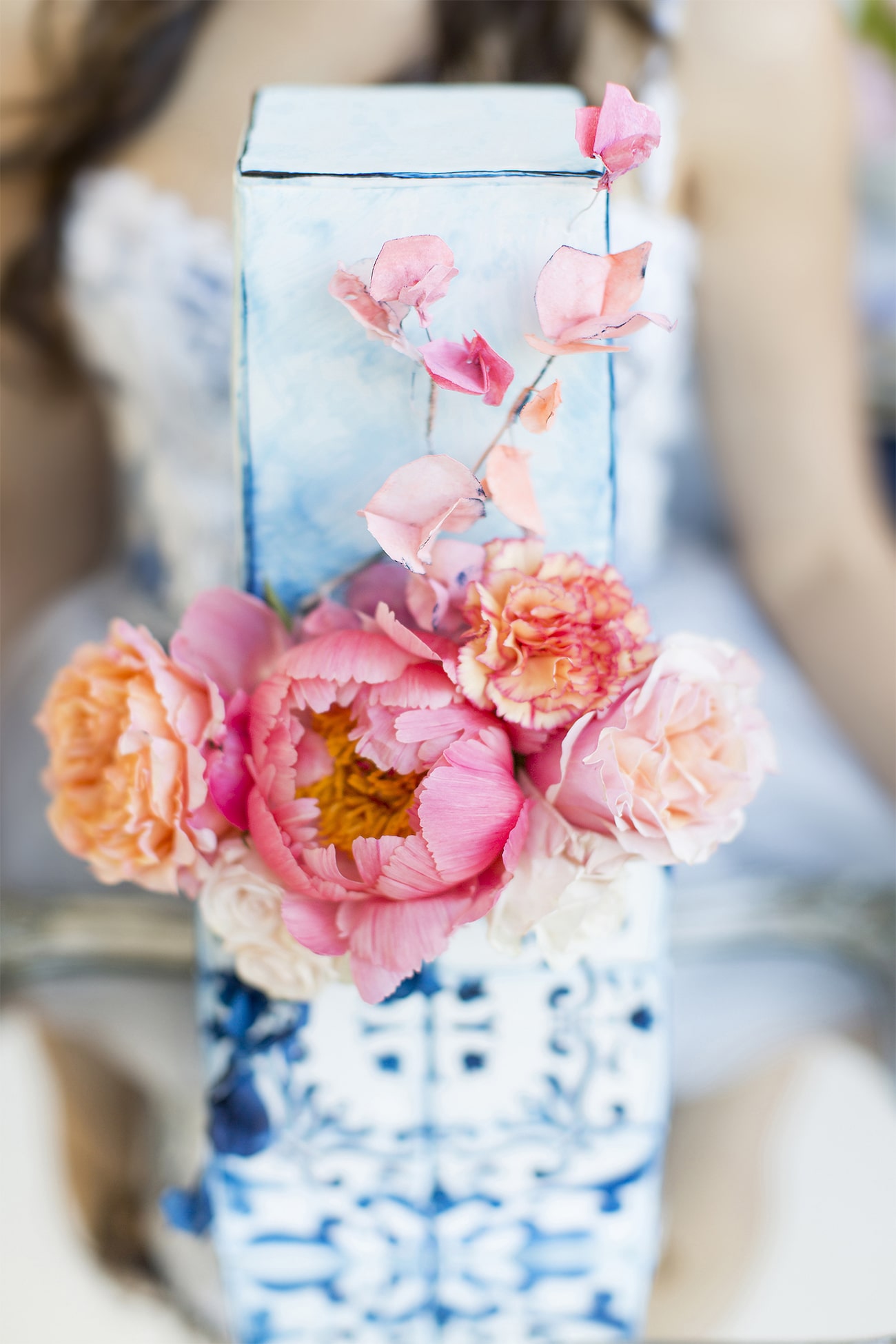 Here's a bit of background from the team:
Our inspiration was creating a modern spin on an old fashioned theme and a look that was modern yet soft and romantic, with just a touch of vintage. The colour scheme we used was Delft blue, antique silver and shades of blush. Key elements included: Nederland and Chinese Delft, Victorian silver cutlery, brushed silver, navy blue candles and napkins, a sky blue tablecloth, Delft stools mixed with ghost chairs, and a floral carpet. We used flowers like orchids, peonies, hydrangea, and roses. The bodice of the dress, which was designed, made and hand-painted by Preez, was also Delft-inspired.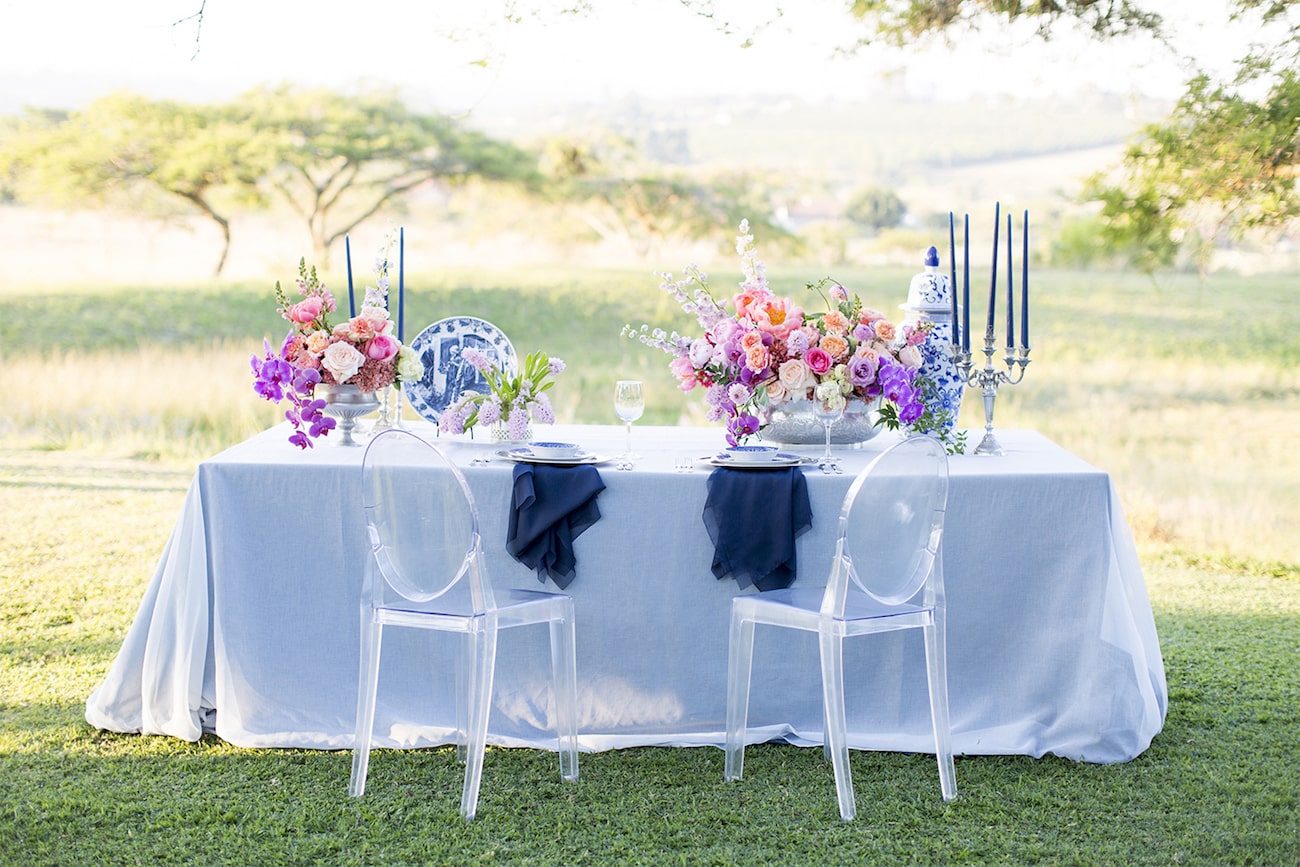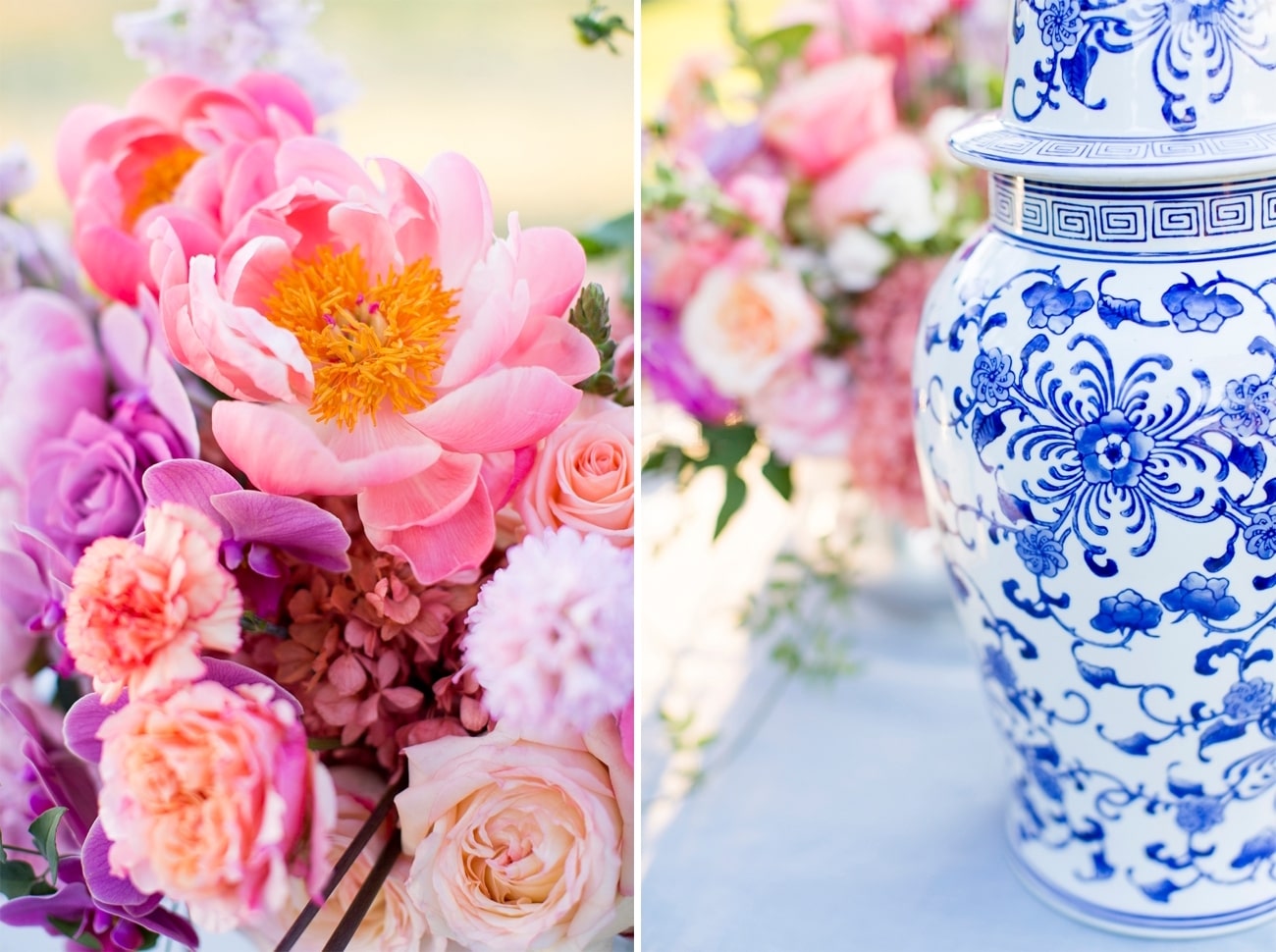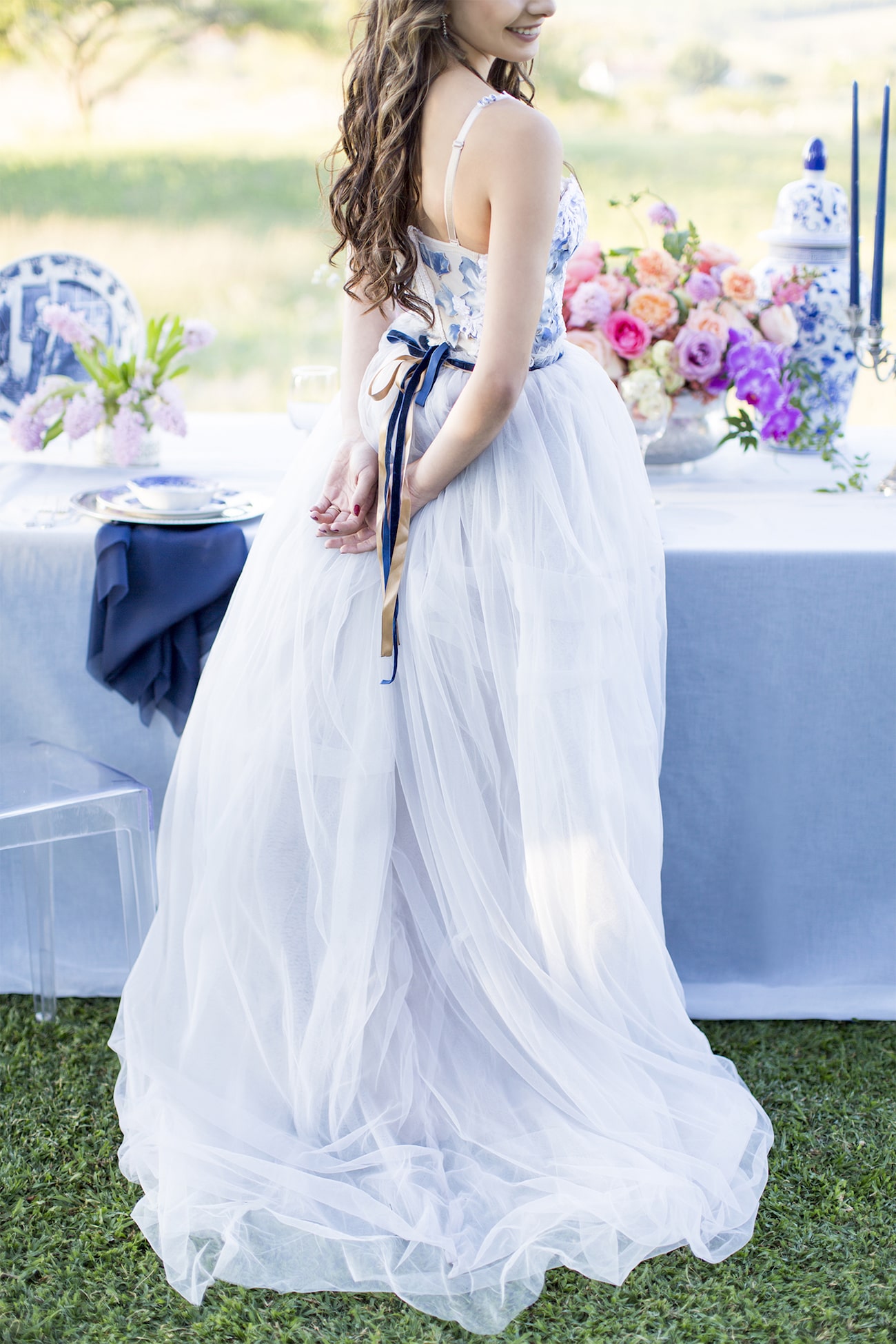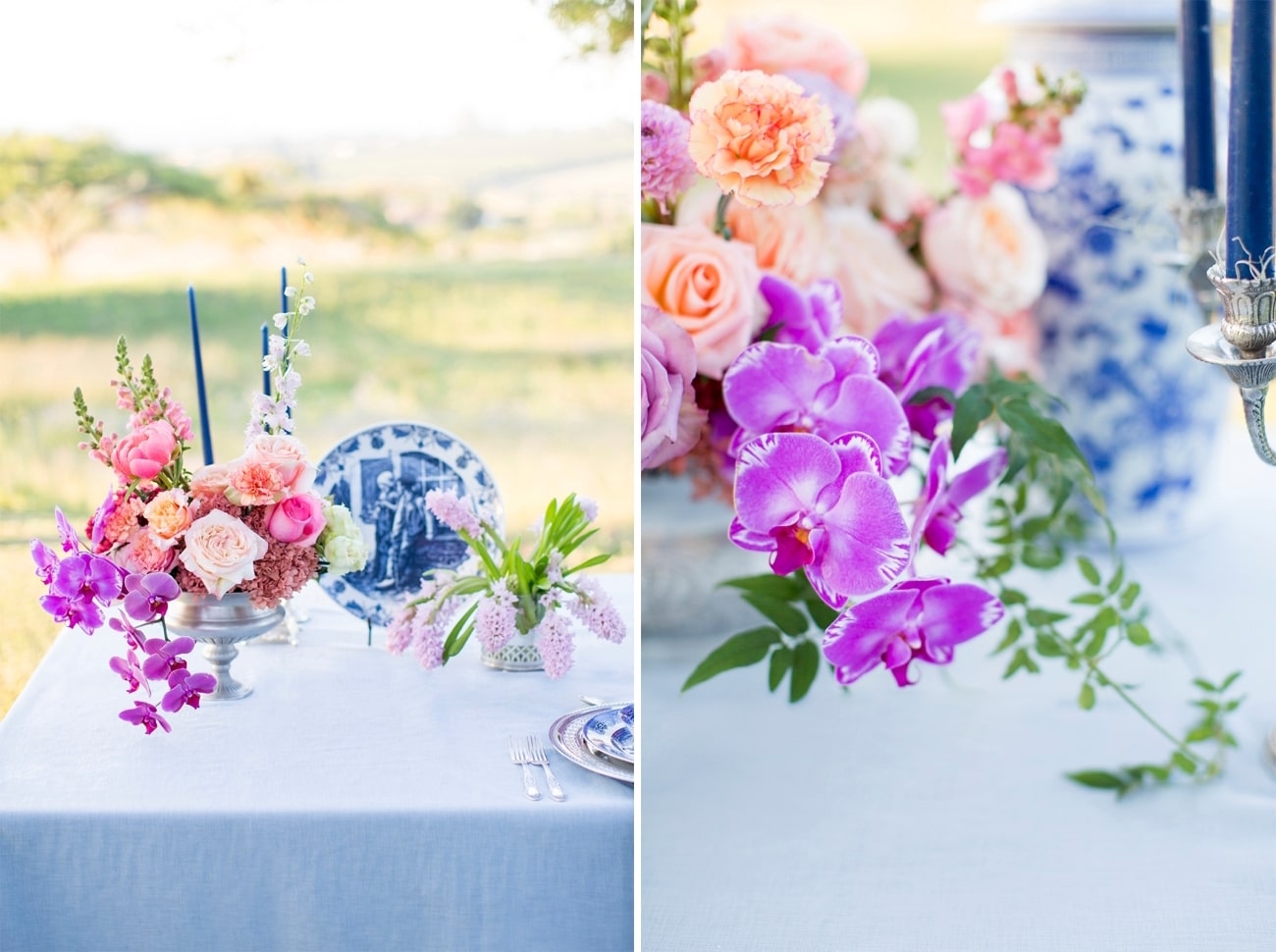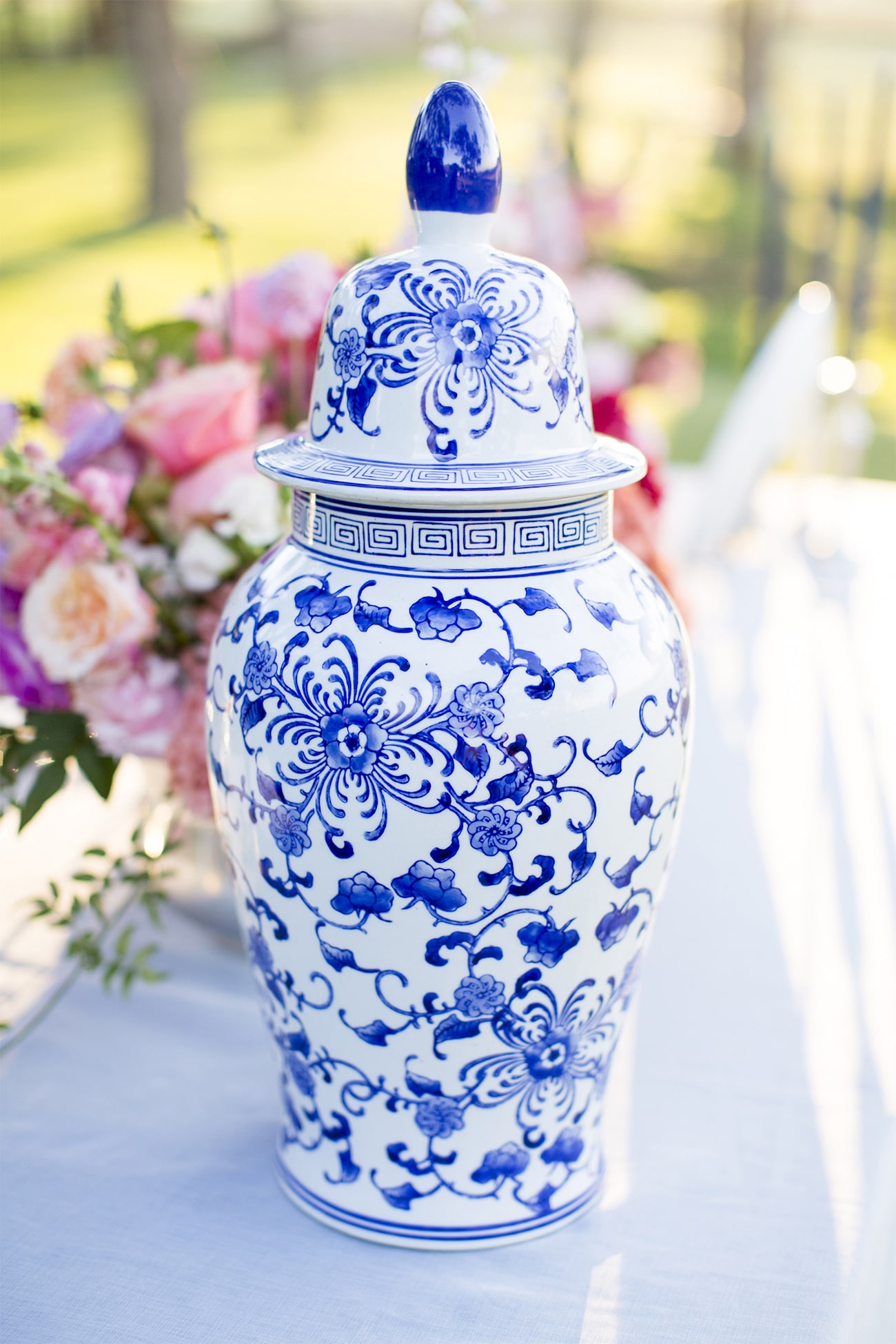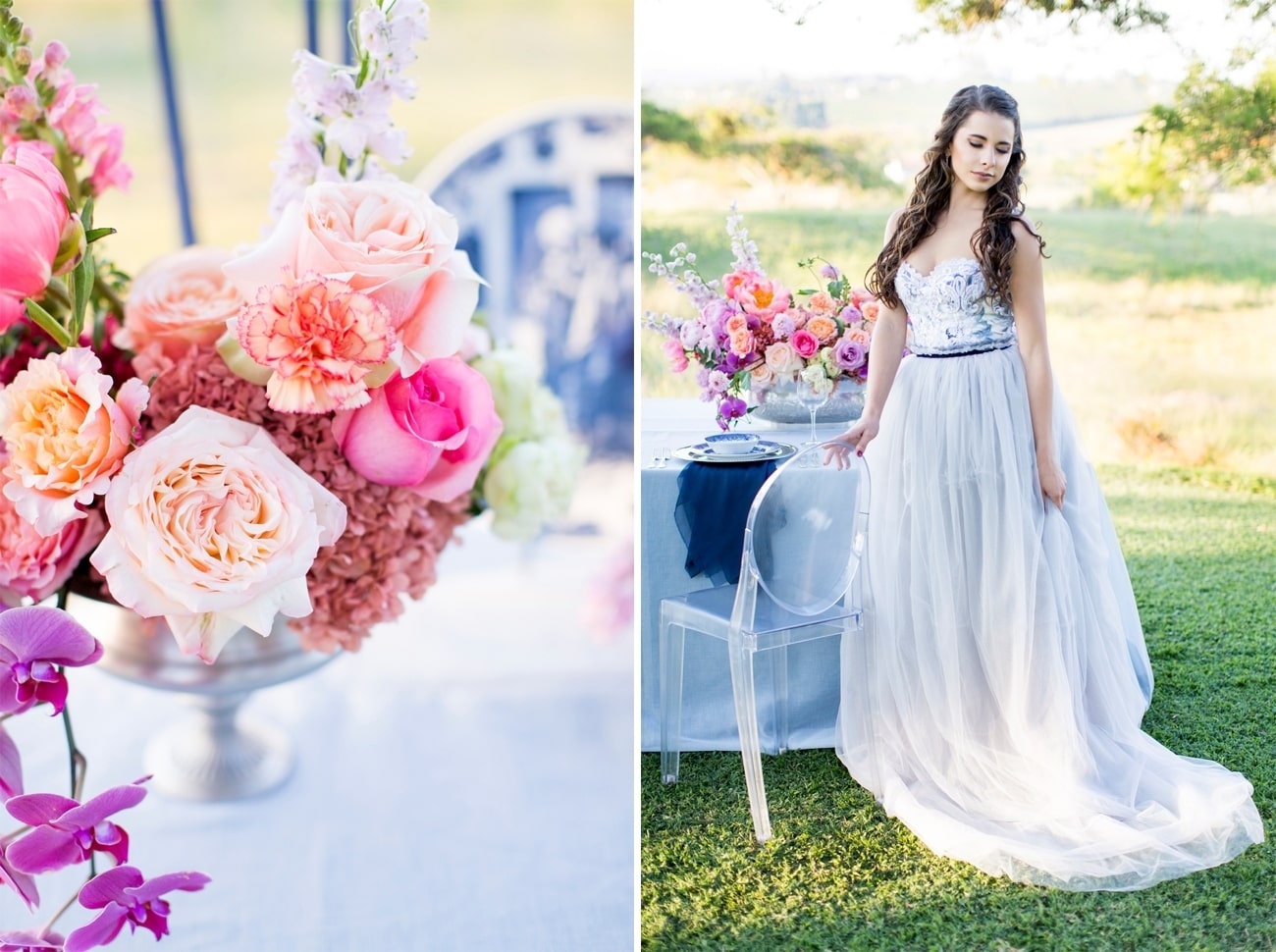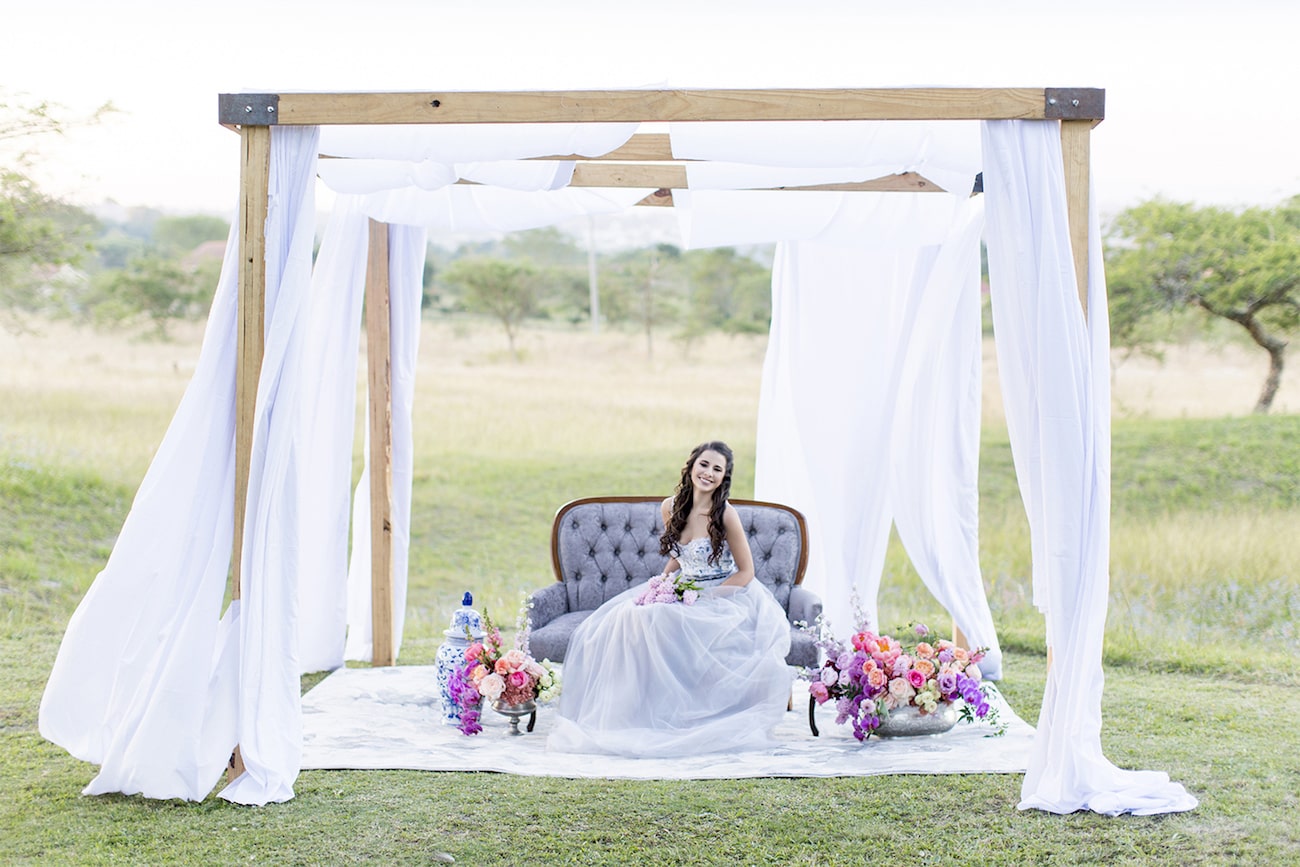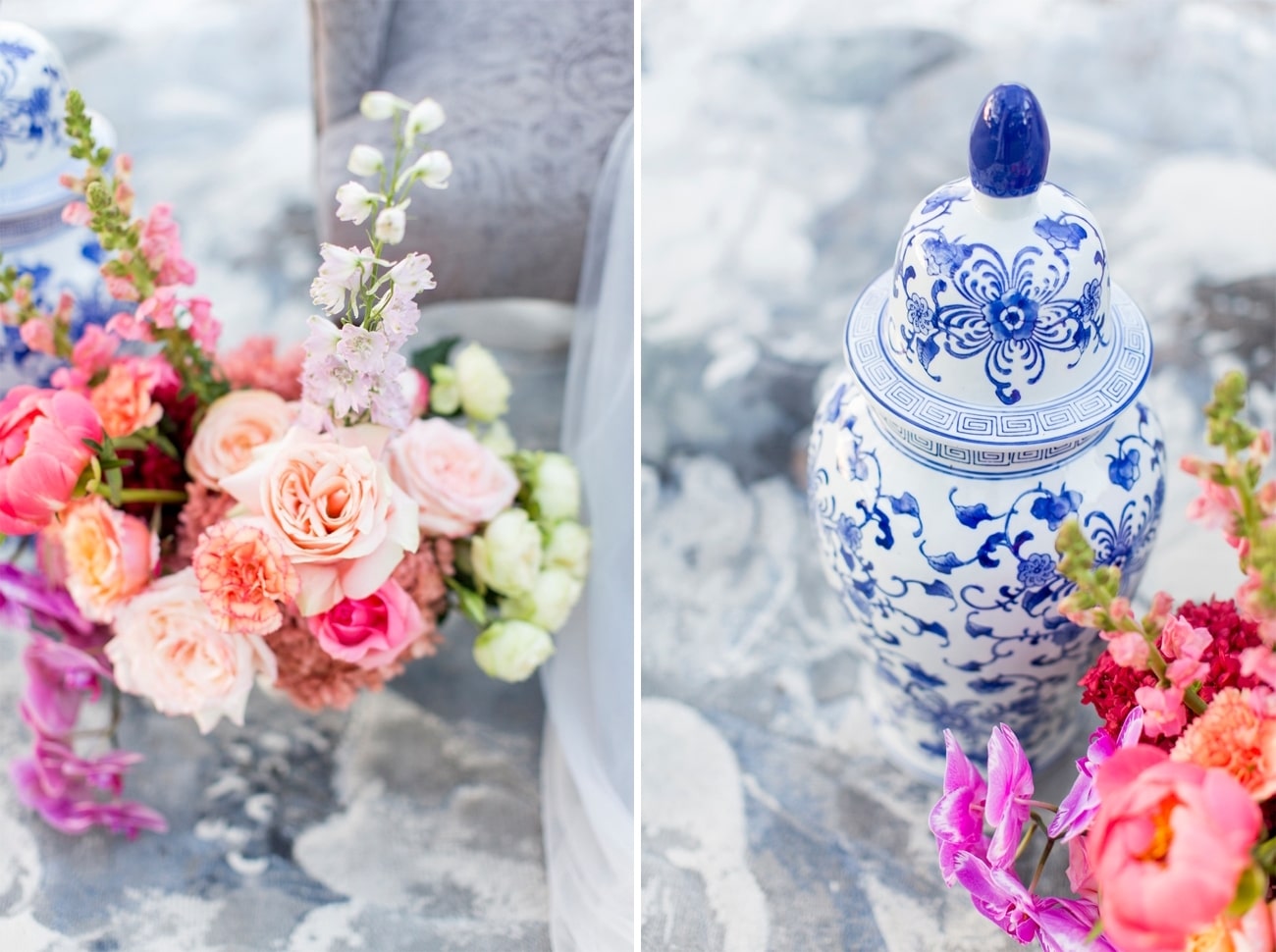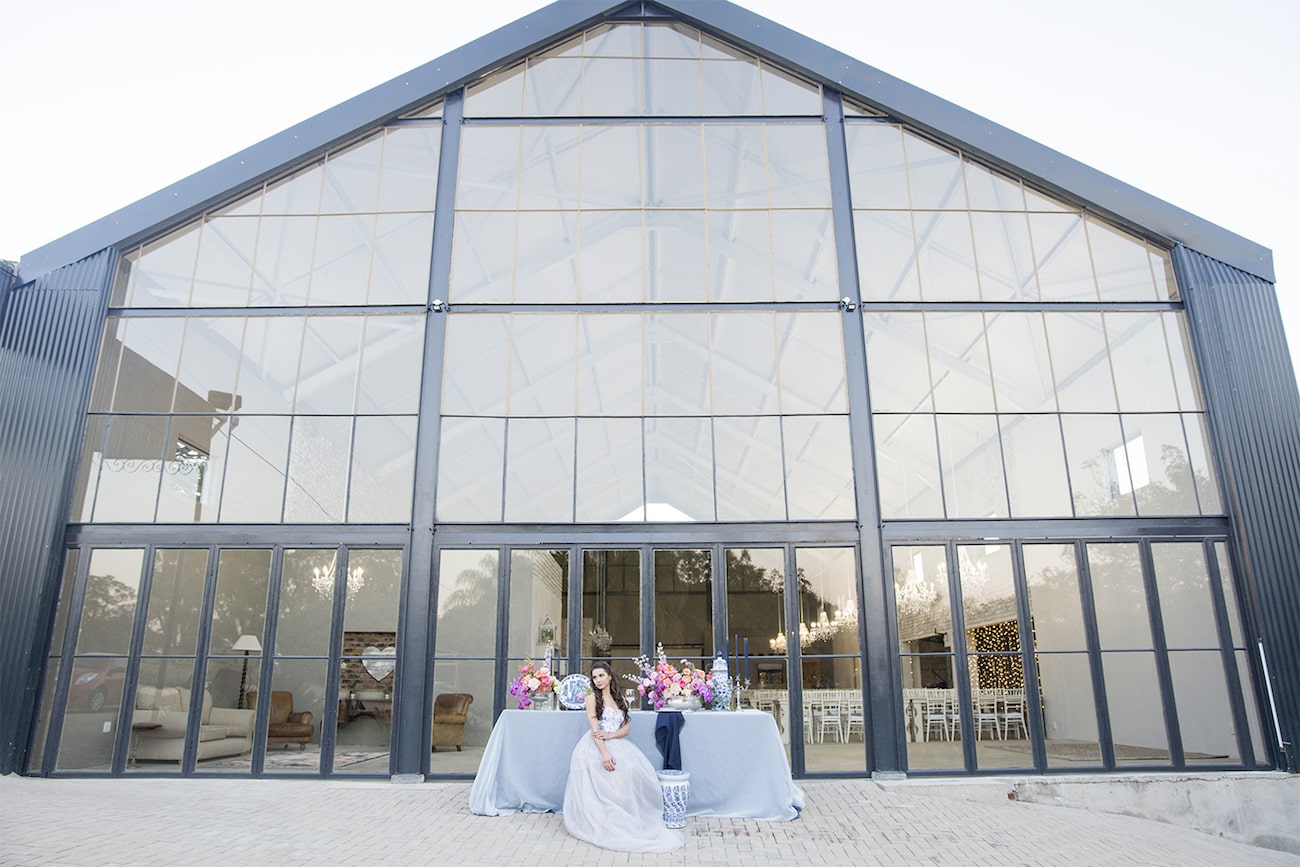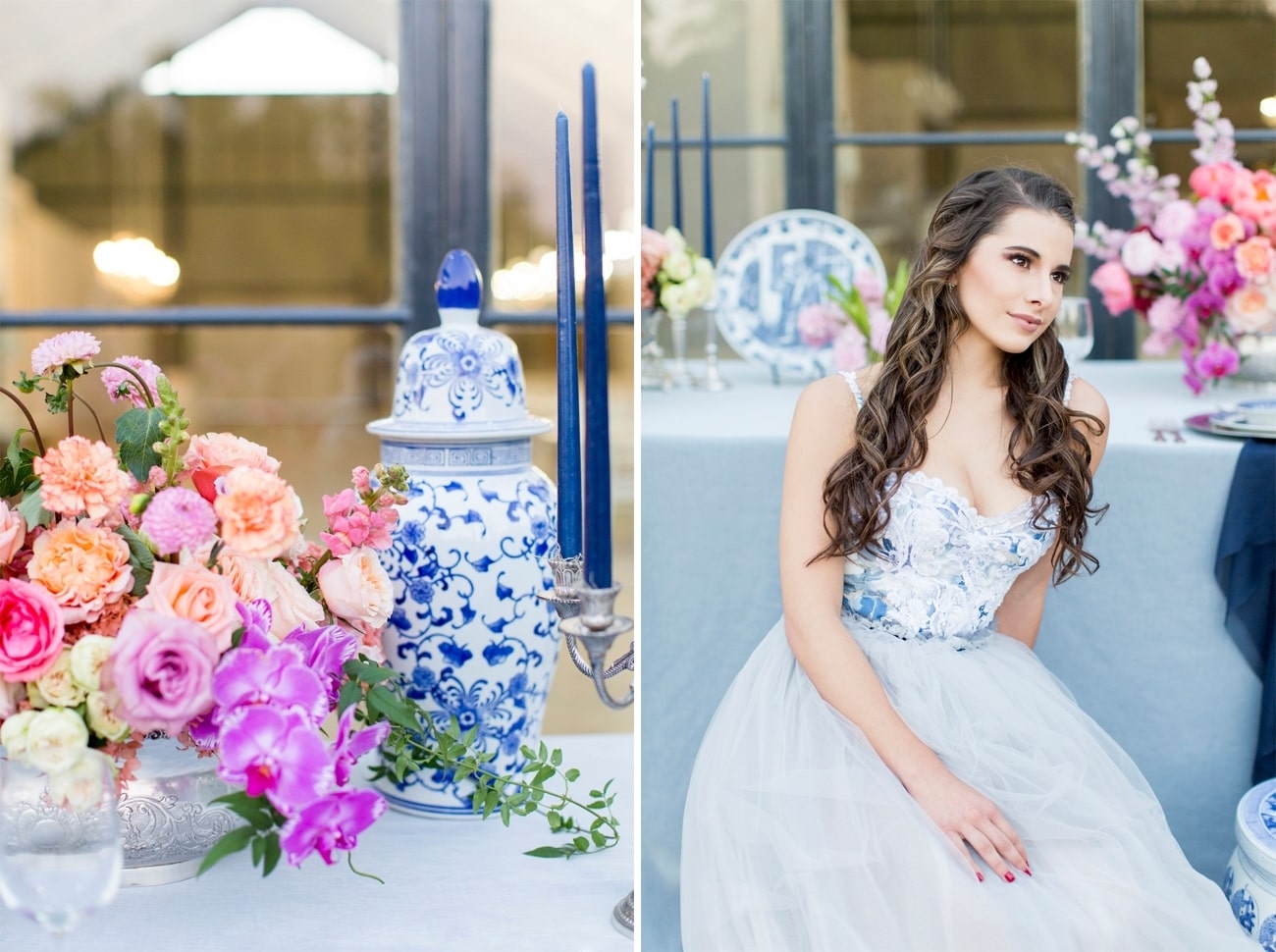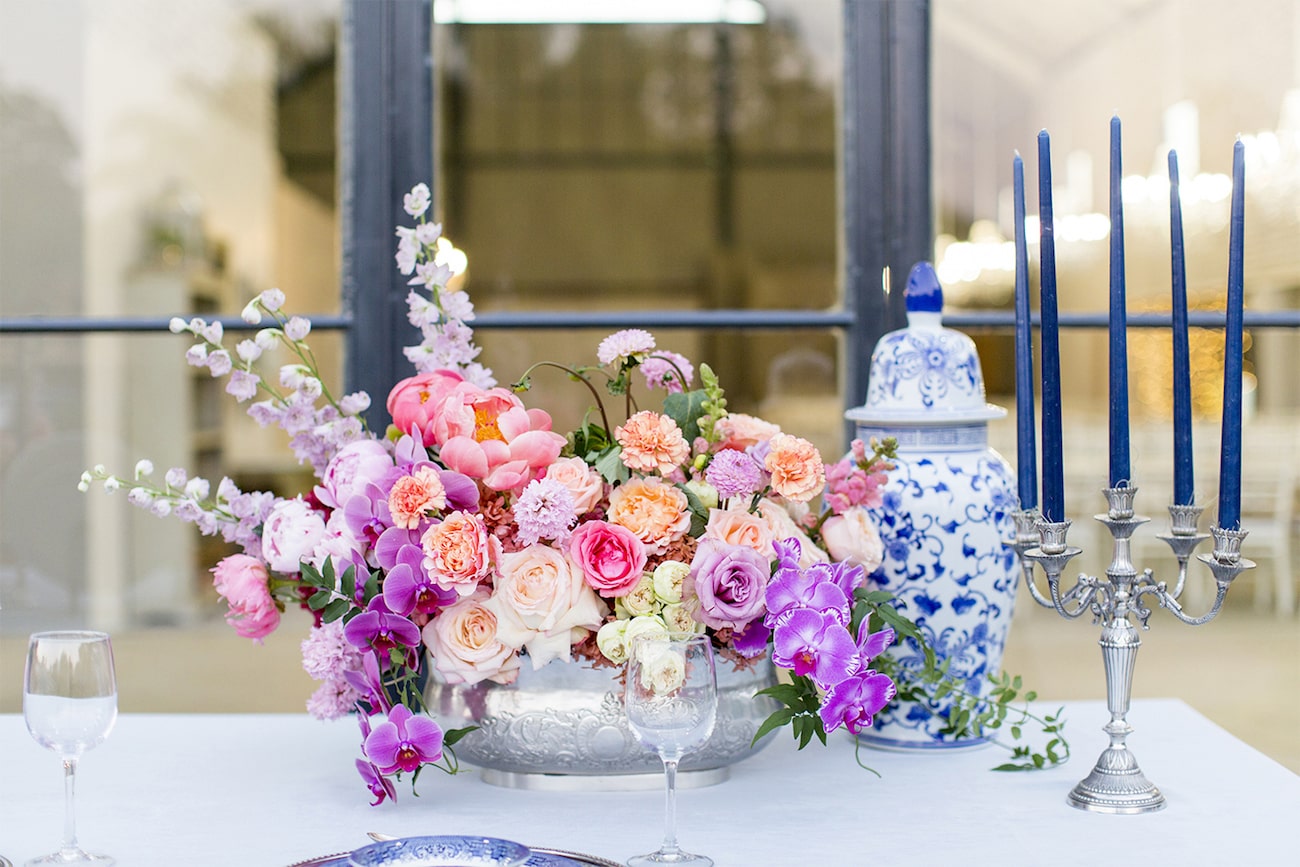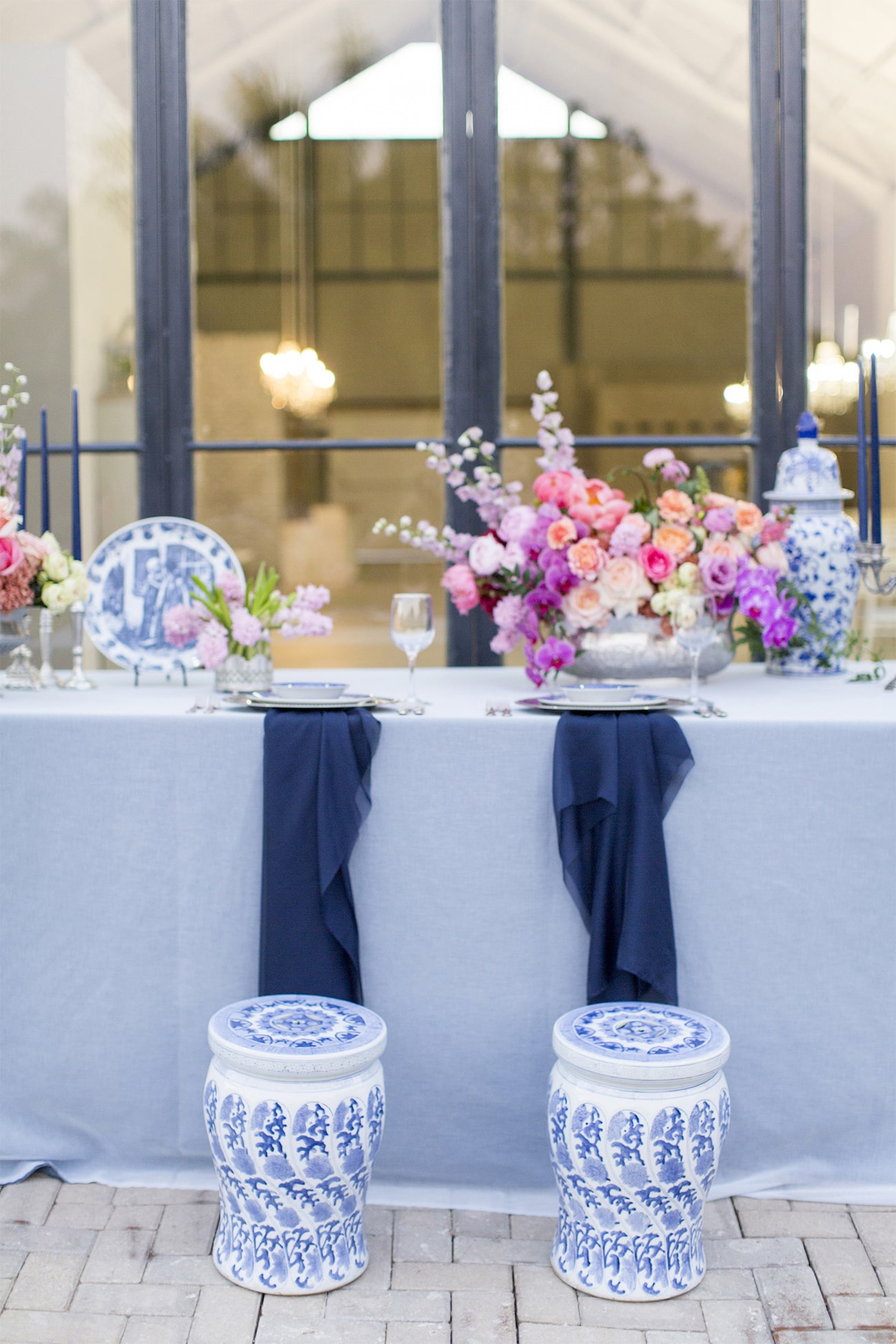 CREDITS
Photography: Marné Photography | Venue & styling: Whispering Thorns | Co-ordination: NOVA Events | Floral: LUSH Signature Floral Styling | Stationery: Design Bar Graphic Design Studio | Cake: Royal Treats | Dress: Preez | Accessories: Violet & Rose Jewellery Co. | Hair & makeup: Paintbrush Beauty | Linen & décor: Whispering Thorns | Rentals: Magic Function Hire (cabana) + Doug's Hiring (chairs) + Curtain & Décor Shoppe (rug) | Model: Robyn van Staden