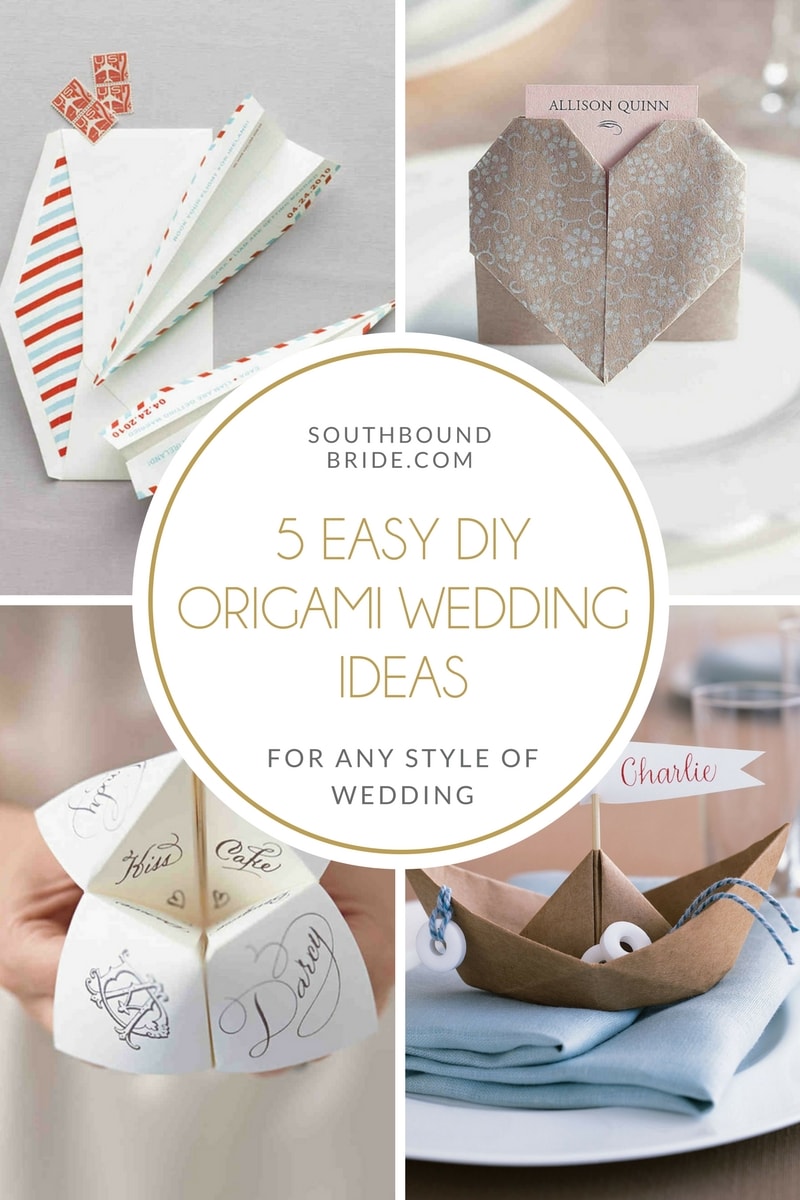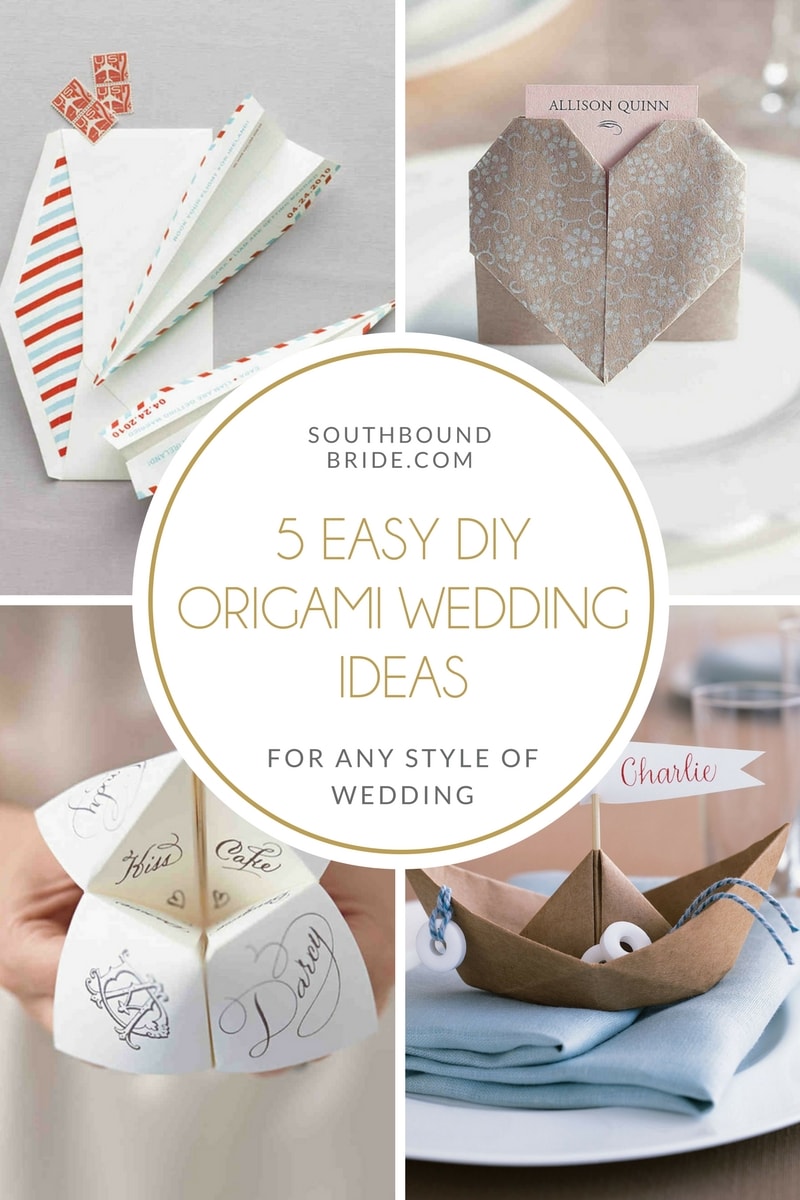 Hello, lovelies! It's time for another roundup, and today I'm not only bringing you some detail candy, but also some fab DIYs to help you incorporate the origami trend into your wedding. I'm personally a big fan of wedding origami, and as both an easy DIY and one that's flexible enough to look great in a number of different styles of weddings, I can see why it's become more popular recently. Origami cranes are, of course, the big one when it comes to weddings (and they have special meaning – brides and grooms are supposed to fold 1,000 cranes for luck, since the patience and perseverance in folding all that paper is supposed to be a small taste of the qualities needed for a happy marriage). But recently I've seen some other lovely (and basic) origami details emerging as well, and I've rounded them up here. If you'd like to add a handmade touch to your day without going to DIY hell, if you feel like your tables need that little extra something, or you're looking for cute escort cards or origami invitations, or or or… this may just be the post for you! Links in bold denote affiliate links. The cost to you remains the same, but SBB may receive a commission for any sales made.
HEARTS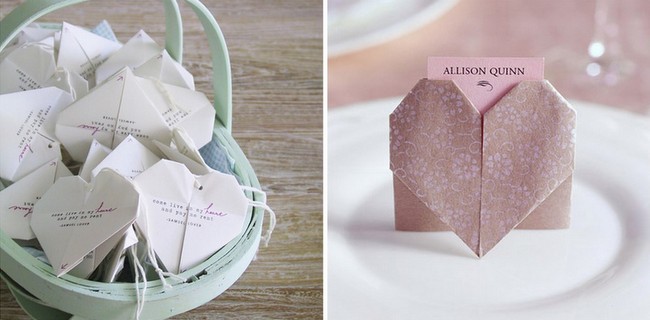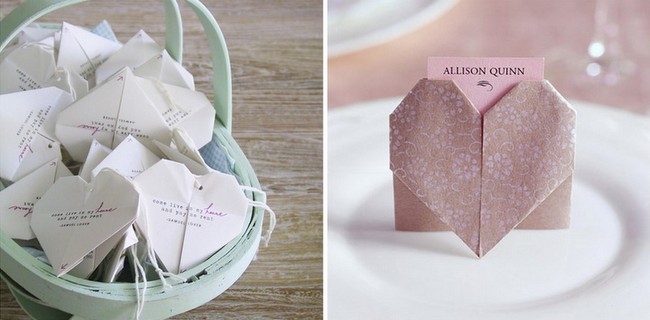 Left: Origami heart Save the Dates from Eat Drink Chic; Right: Origami heart place cards from Martha Stewart
How pretty are these? Origami hearts make for great place settings, escort cards, even Save the Dates. Here are two sets of instructions for the hearts pictured above:
Don't want to make them yourself? Find paper origami hearts on Etsy.
BIRDS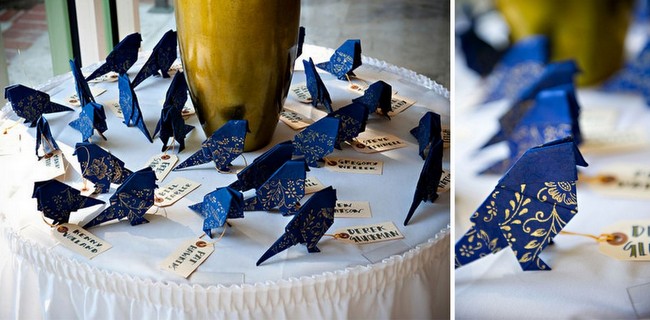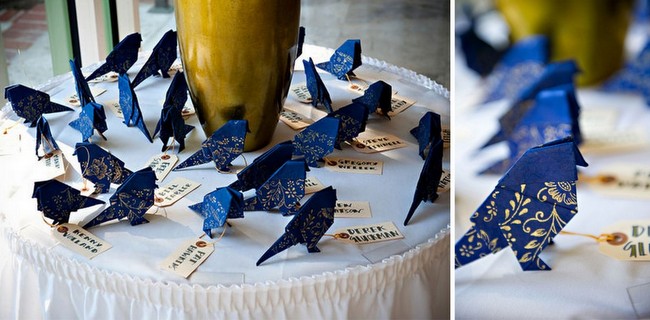 Source: Browne Photography via Style Me Pretty
I love these little birds, and this bride used them as great little escort cards, surrounding a twig tree (which could also double up as a wishing tree, if you like).
Don't want to make them yourself? Find origami birds on Etsy.
BOATS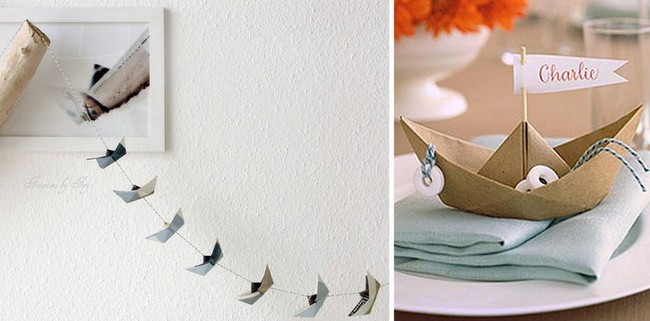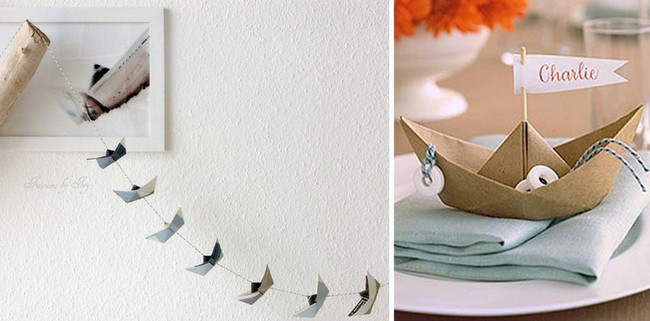 Left: Origami boat garland via le Frufru; Right: Origami boat place setiing from Martha Stewart
How adorable are these for a beach or nautical wedding? It's the perfect whimsical touch for your table, and makes a super sweet garland as well.
Don't want to make them yourself? Find origami boats on Etsy.
PLANES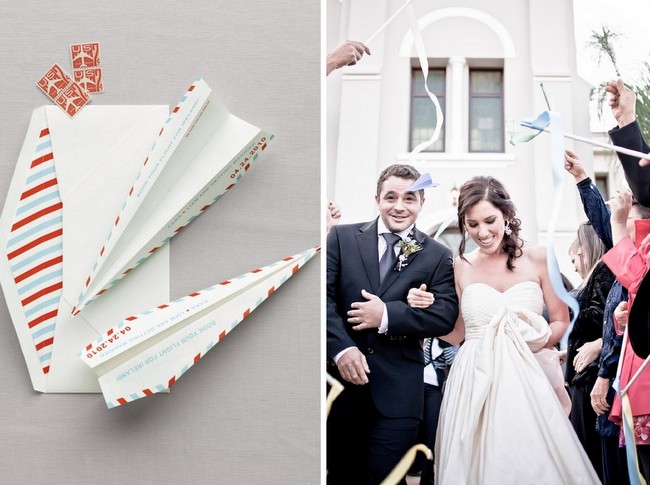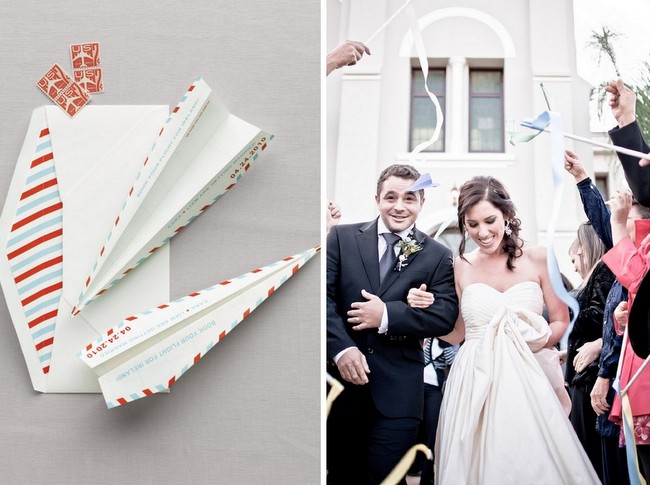 Left: Origami paper planes from Martha Stewart; Right: Storybook Photography via The Pretty Blog
If boats are for nautical-themed weddings, aeroplanes are just perfect for travel-themed receptions and globetrotting couples. Use them as part of your decor, or substitute them for confetti after the ceremony – just watch your eyes!
Don't want to make them yourself? Find origami paper plane Save the Dates on Etsy.
FORTUNE TELLERS/COOTIE CATCHERS



Left: Origami fortune teller from Ruffled; Centre: Origami fortune teller from Martha Stewart; Right: Origami fortune teller from The Pretty Blog
Here's another you've probably made before, back on the school playground. Updated for adulthood, they make the pretties menus/orders of service/Save the Dates/table decorations. And this DIY's even easier for you, since some of the generous folks in wedding land have produced templates for you to work from.
Don't like these? Find cootie catcher printables.




Origami Paper 750 Sheets | Decorative Origami Paper | Bone Folders | Wedding Origami Book
Get More DIY Ideas on Pinterest: