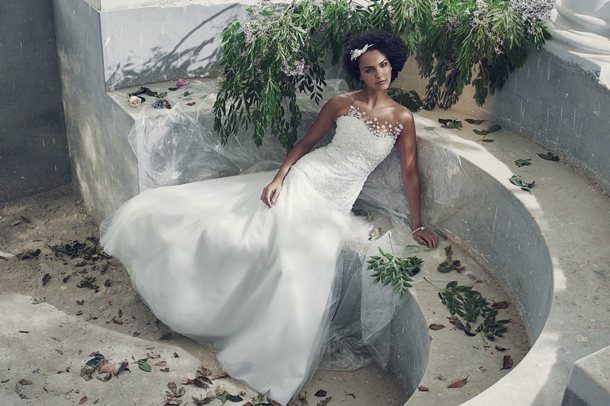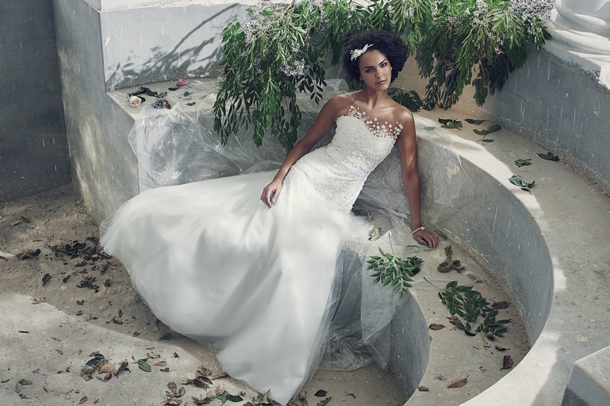 Good morning friends! It's time to share some dress inspiration, and today it's from one of South Africa's top wedding dress designers, Elbeth Gillis. I'm a huge fan of Elbeth's work – not just because I've seen it sitting pretty on so many SBB brides, but because I was lucky enough to work with some of her dresses on a shoot last year. Our model that day remarked that they were so comfortable, especially considering how detailed and beautiful they were, which is kind of the holy grail of what you want to wear on your wedding day, right? So when Elbeth sent over her new collection, I couldn't wait to share it with you all. I love love love all the illusion lace that's going on – so pretty! I also loved that the pictures for the collection were taken at a mansion that's undergoing renovation – something a bit Great Expectations about the combination of rubble and lace. Elbeth works personally with each of her brides, and her team handcrafts each piece to make sure it fits to perfection!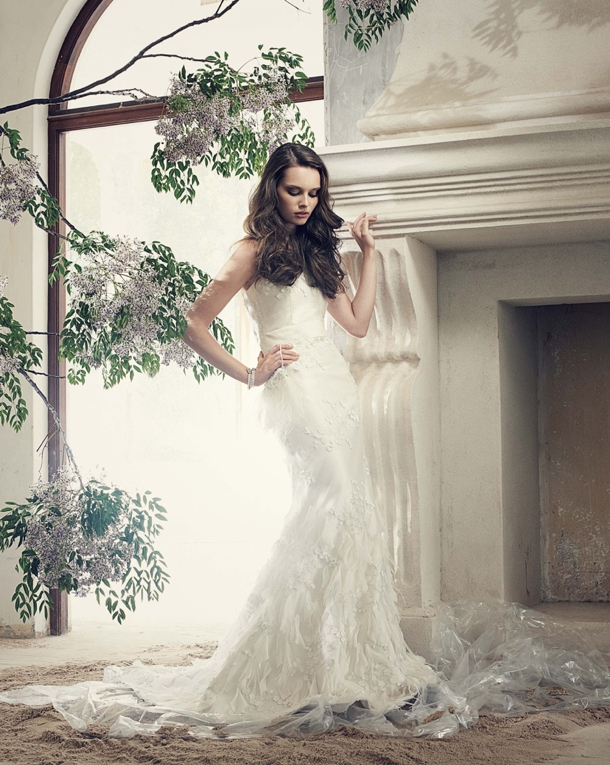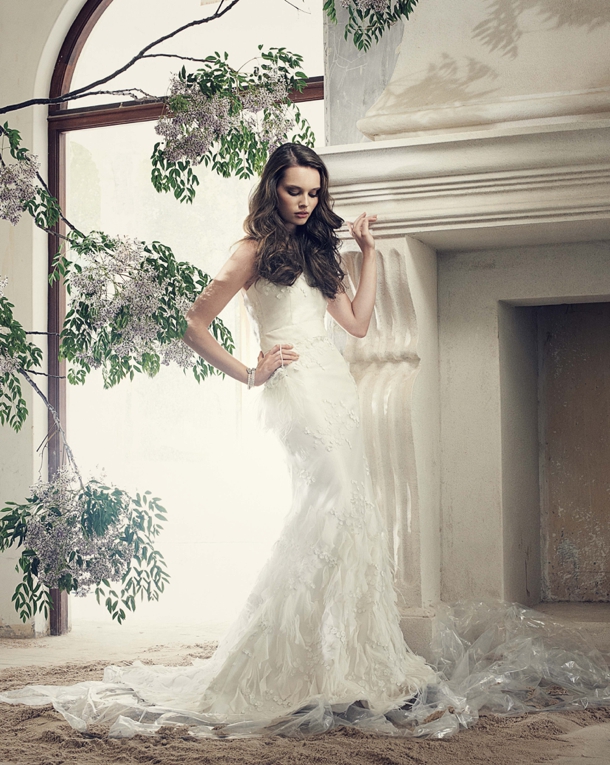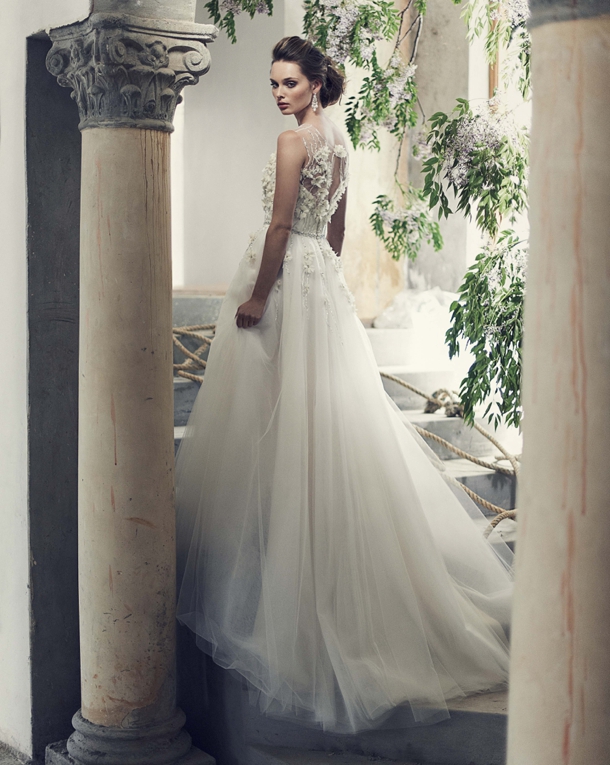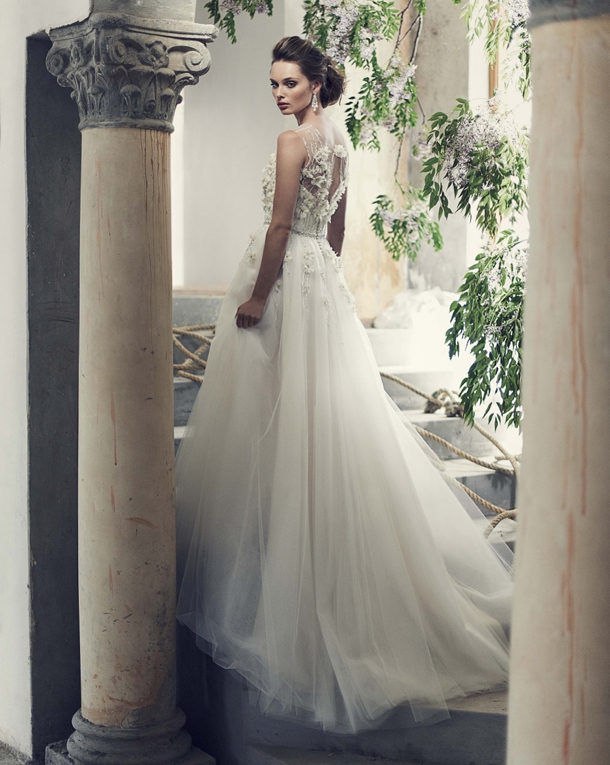 Here's a bit of background from Elbeth herself…
The new collection is inspired by spring and is lively and fresh. It features meticulously crafted petals and blossoms, laid over soft tulles and the finest silk chiffons. Imported French Chantilly lace details provide accents, emphasizing the bride's shoulders and back. The lace motif is continued with delicate cap sleeves and covered buttons, adding a demure elegance. These beautiful gowns are embellished with light and airy trims, including fine beadwork, pearls, crystals, diamante, and soft bows in the waist.
In homage to the 1950s "Golden Age" of couture, the collection will also feature a peplum dress, as well as one of the season's hottest trends: the illusion neckline. This gorgeous vintage touch adds a subtle sensuality, hinting at being revealing without baring too much skin. Figures are classic, incorporating both traditional and modern silhouettes. This season the talented couturier is expanding her bridal range, incorporating some shorter gowns and even convertible dresses, which can quickly transform from formal bridal wear to something more fun for the reception.