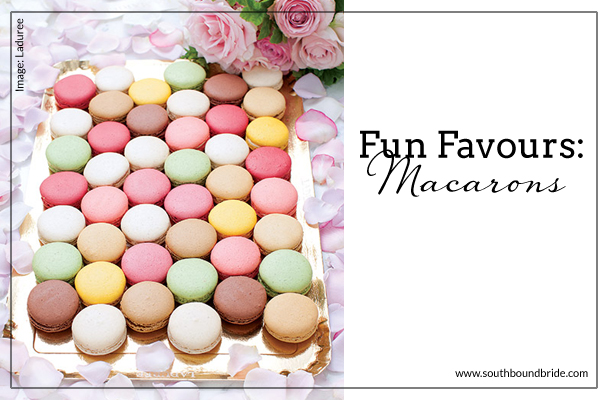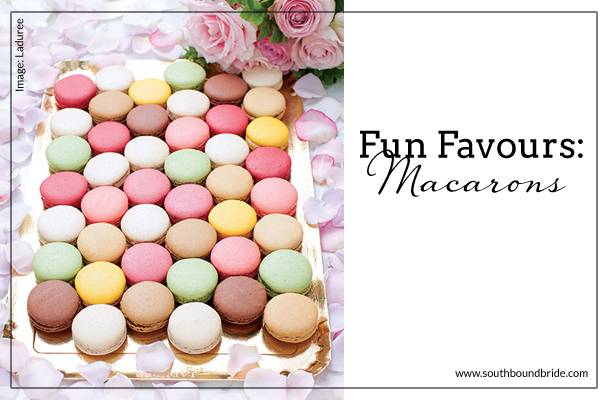 Well, you KNOW it's going to be a good week when it starts with macarons, right? These little bites of sunshine have firmly engrained themselves in the heart of brides and wedding bloggers alike – and not only are they delicious, but there's something so pleasing about their smooth round shape, delightful flavours, and mix of colours. Which basically makes them the perfect wedding favour, because not only will they look lovely on your tables, but they're not going to get left behind (in fact, most won't make it to the end of the night uneaten – at least if I'm your guest!). For the talented bakers among you, it's possible to do these as a DIY, but be aware that many a brilliant cook has tried and failed at macarons. Personally, I prefer to leave them to the professionals (more on that later this week). But wherever you procure yours from, here are some of my favourite macaron favour packaging ideas to inspire you.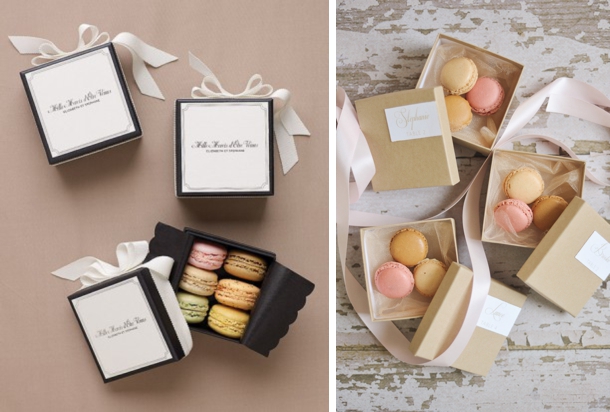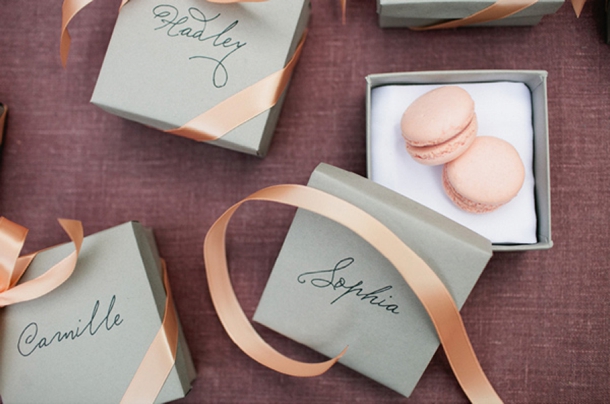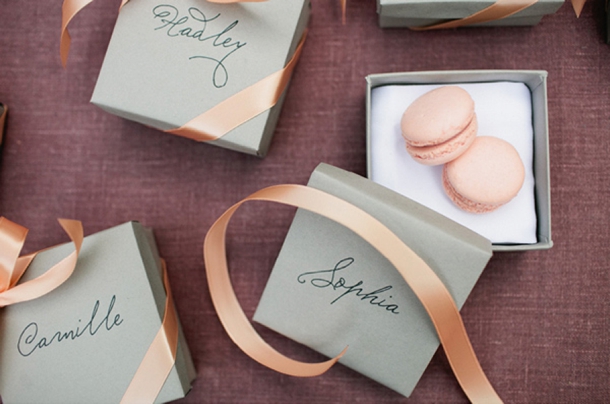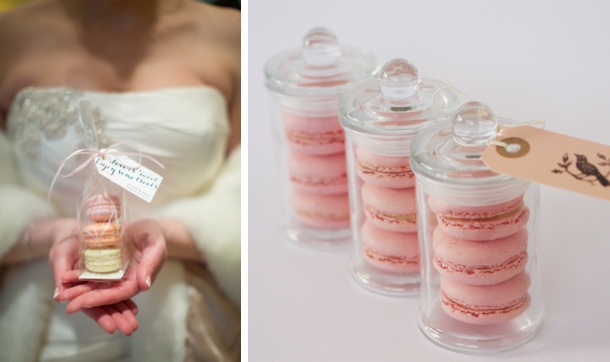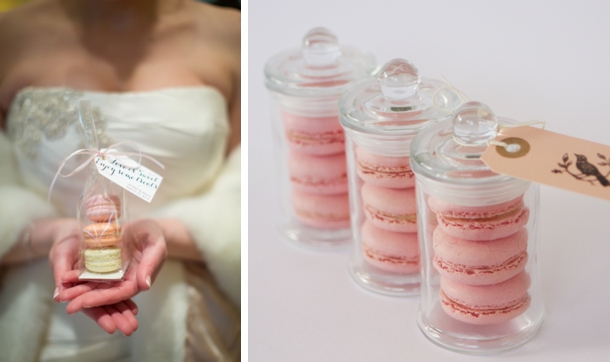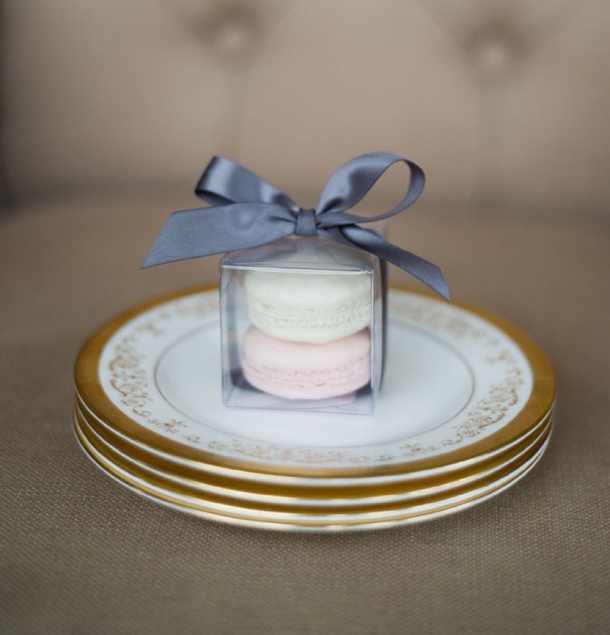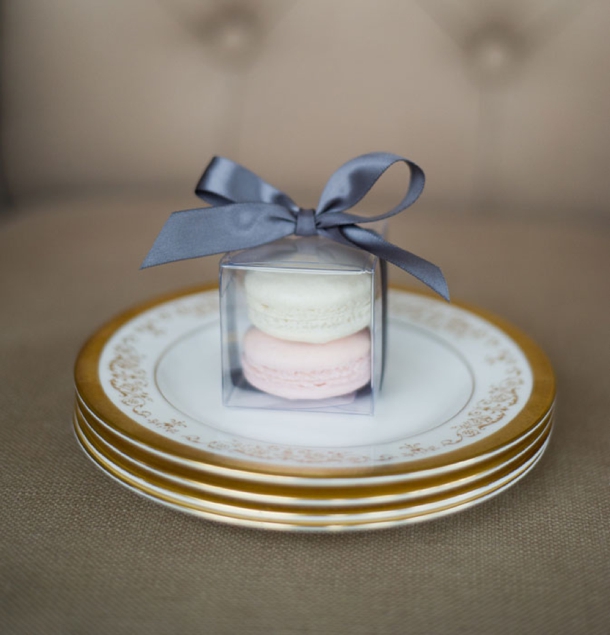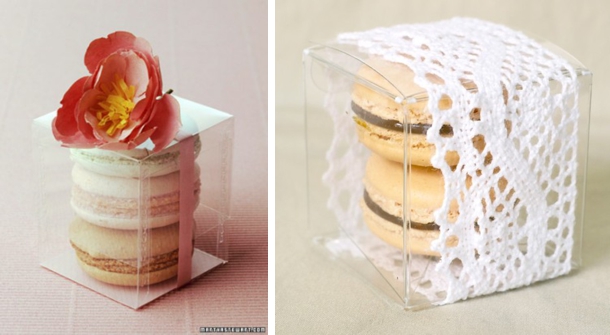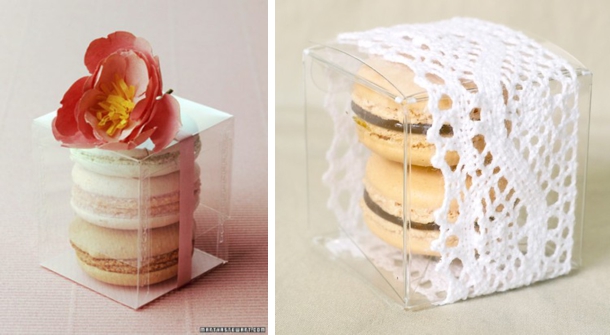 How much do we love macaron pops? So cute! The covers on the right are a free printable, win :)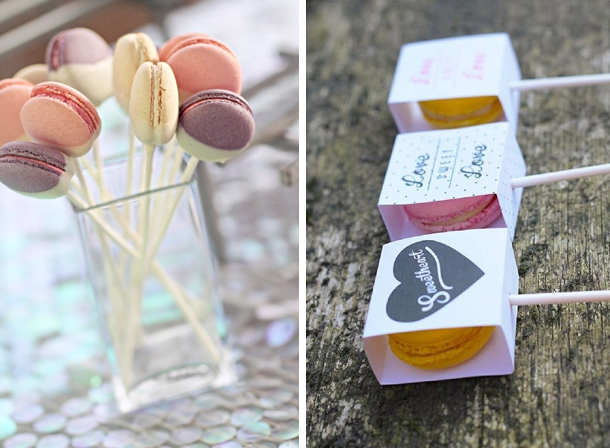 PS For those of you wondering, what IS a macaron? And isn't it called a macaroon? Well, actually no. Macarons are the domed beauties pictured here, elegant meringue sandwiches made of almond flower, sugar and egg whites perfected at Ladurée in Paris. Lots of people call them macaroons in English speaking countries, but in fact, a macaroon is a whole other species, a golden, chewy, coconut cookie that's also delish if not quite as seductively pretty. Read all about the history and differences here.
Image sources (top to bottom, left to right): 1- Ladurée via Bridal Guide; 2- Mad Mac via Martha Stewart Weddings; 3- Rebekah Westover Photography/Attention 2 Detail Events via Style Me Pretty; 4- MEF Photo/Esla Events via Ruffled; 5- Cristina G Photography via Style Me Pretty; 6- Sharnel Dollar Designs; 7- Cakes of Thrones; 8- Richard Pierce via Martha Stewart Weddings; 9- Sparkles Kitchen via Emmaline Bride; 10- Frank Amodo Photography/Brit Bertino via Manaluchi Bride; 11- Amanda Fuller via A Little London Wedding