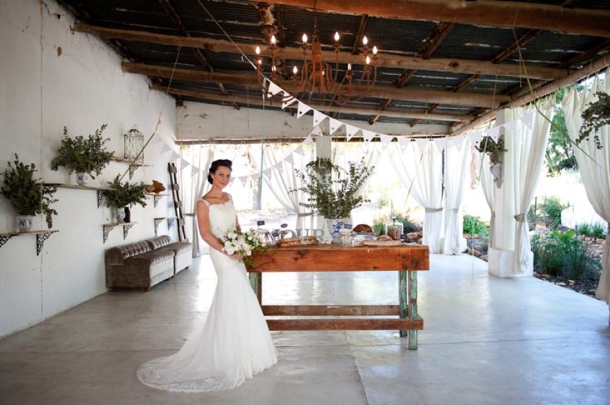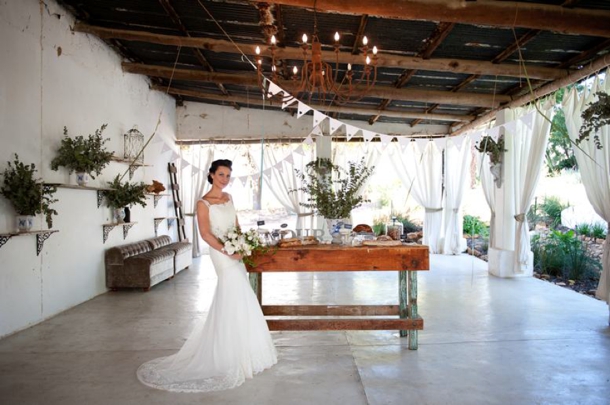 Hello lovelies! Today we're not featuring a wedding, but instead a shoot that was styled by little ol' me, and that I am still so in love with even though it was put together over a year ago. In that time, it's had a huge spread in SA wedding magazine, Wedding Inspirations, and been featured on two of my all-time favourite blogs, Magnolia Rouge and b.loved. I consciously don't style a lot of shoots, and it's been an honour to have those I have done featured so widely. So you may have seen Toile & Rose in one of these places before. But I thought it was high time I showcased the shoot here on SBB, along with my top tips for recreating the look for your own wedding.
Of course, the top ingredient in any setup has to be the team, and I had such a brilliant one around me for this one. This is the first shoot I have done in South Africa, so as well as incorporating the Toile & Rose suite from Invitation Gallery's SBB Collection, I got to work closely with some of the suppliers I recommend to you every day. And I really would recommend every single one on this shoot, a hundred times over. Everyone outdid themselves. And not only was I surprised and delighted by the creative interpretations of my brief that everyone had, those who were present on the day were such a pleasure to work with hands-on, in the spectacular surroundings of Langkloof Roses. It was a LONG day, starting with a quick stop at Fairview where I pretty much bought every artisan loaf they'd baked that morning, through no less than three different bridal looks, with a lost courier and some curious farm kids along the way. Hard work, but the kind of day that makes me feel really lucky to do the job I do. I'm very proud of the results, photographed so beautifully by Cheryl McEwan. I hope you'll love it, and if you do, read on to find out about all the details and how you can create them yourself.
The Look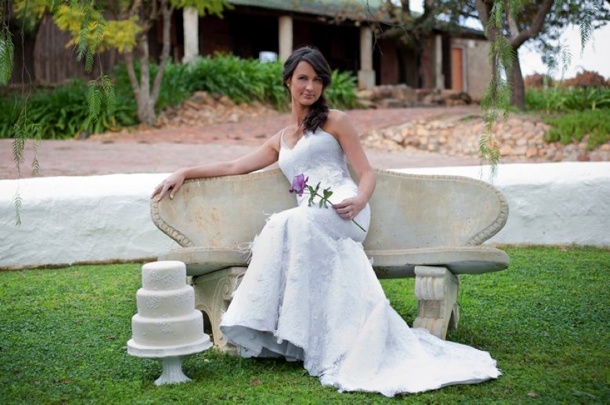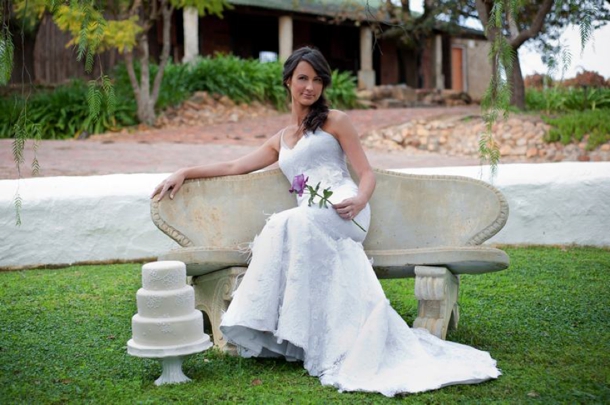 The whole thing started with one of my first inspiration boards here on SBB, which was designed around Toile du Jouy fabric and French countryside style. The print is so pretty, without being overpoweringly feminine, and was evocative for me of long sunny afternoons in Provence. The dark, dusky blue and off-white of the fabric paired so beautifully with a dusky rose – perfect for a refined summery wedding. For the shoot, we were lucky enough to be hosted by Langkloof, a rose farm in the Cape which really complemented the style I had in mind. It has a French influence in the decor, and other lovely rustic elements such as exposed brick in the chapel and billowing white curtains on a Roman veranda, as well as fields of beautiful roses and a picturesque lake. Sigh. The look I created was soft, rustic-romantic, stylish without being fussy – laid back enough for your guests to relax and enjoy themselves, but special enough for a wedding. You can have a peek at the Pinterest board I built for the shoot here.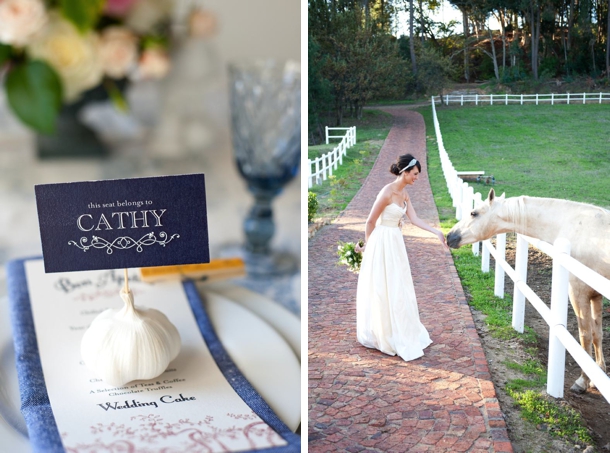 TOP TIP: Toile makes a lovely and unusual accent. Prints are in fashion, so you can source the material without too much trouble, and have table runners or napkins made up. Don't go too overboard with it, though – a little goes a long way! You can also get toile in other colours – pink toile looks great with grey accents, for example.
The Stationery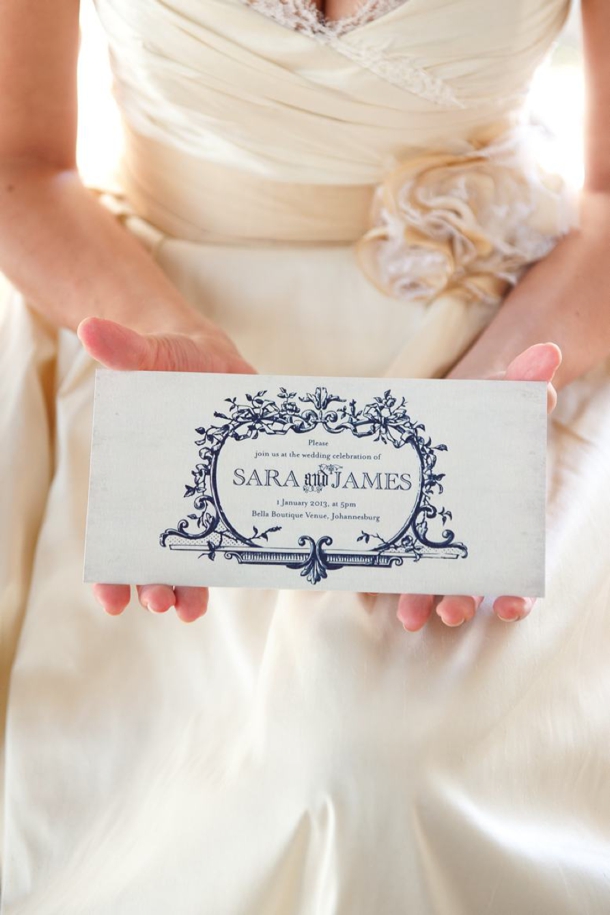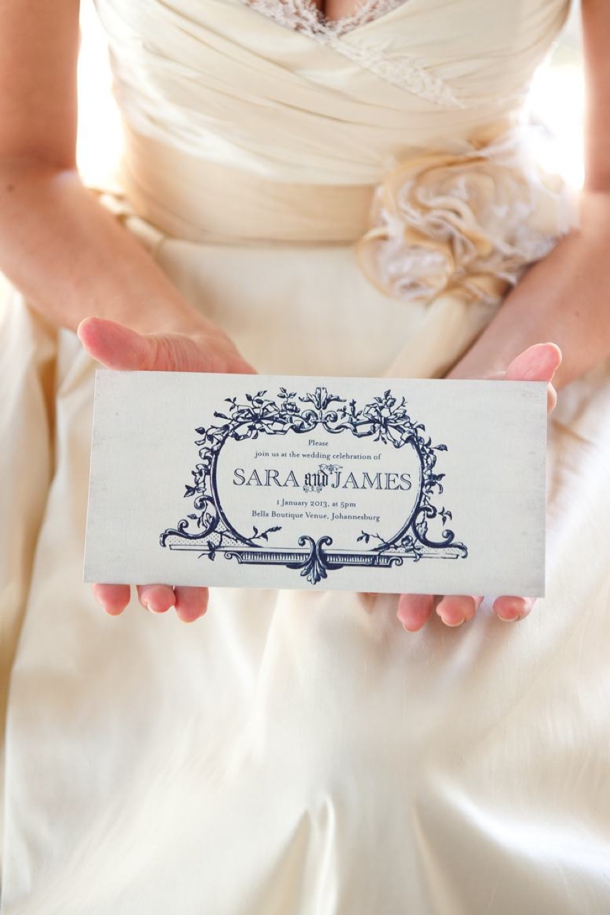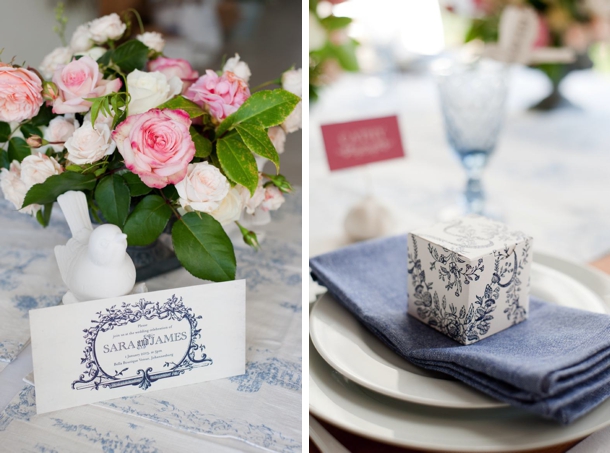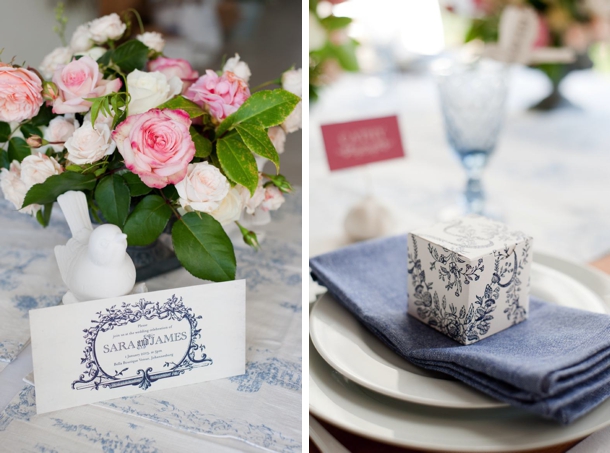 As part of the SBB Collection, SouthBound Bride's beautiful line of stationery in collaboration with the Invitation Gallery, Canvas Stationery Boutique created a gorgeous suite using our colours and incorporating the toile pattern. I really love the way that the pieces are all a little different, varying between solid colour or delicate pattern, and many have toile-style backing. It's that extra little touch of detail. It's not fussy at all, just very romantic and perfect for any French-style wedding. For the shoot, we also used lasercut stationery by Doodles, which really set off the other pieces. Guest names cutouts were created in lasercut calligraphy font, tiny hummingbirds perched on the edge of the glasses, and Doodles also provided bespoke chalkboard-style signs for the cheese table which added the perfect finishing touch.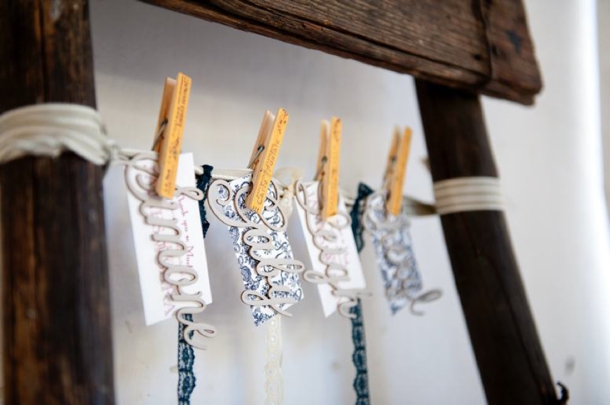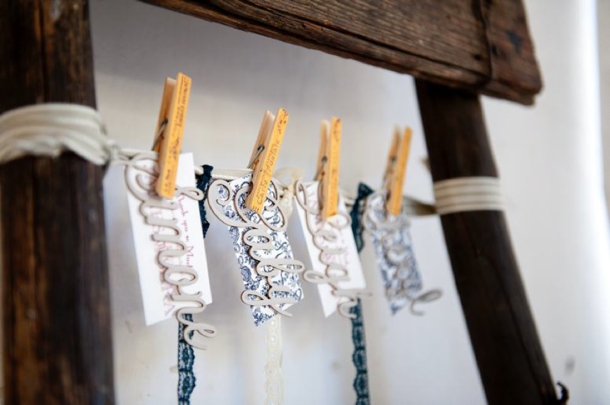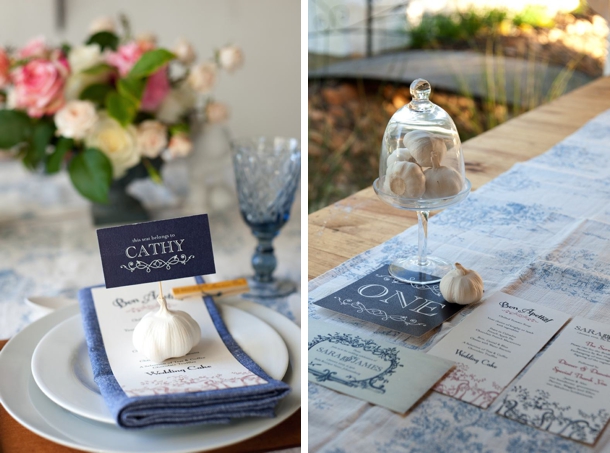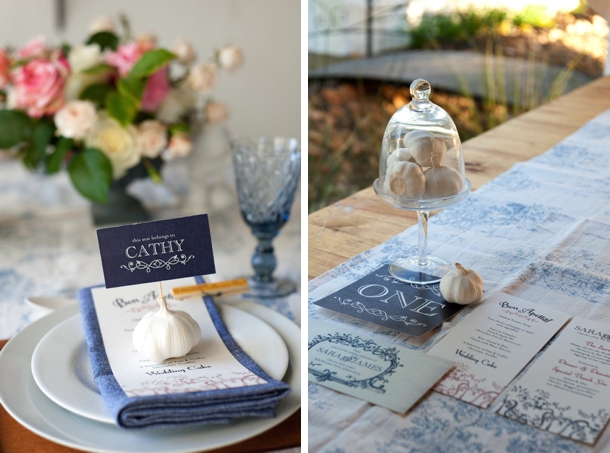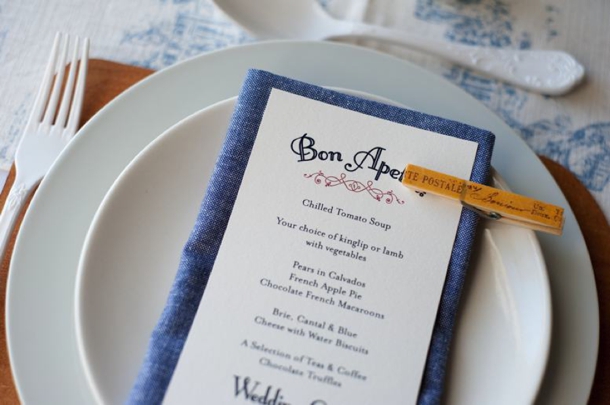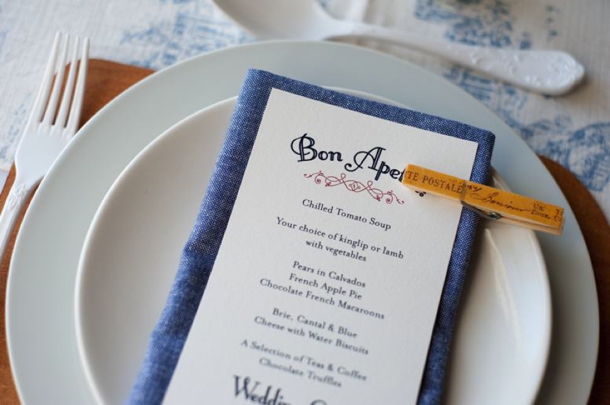 TOP TIP: DIY doesn't have to be demandine – we clipped menus to napkins using customised clothes pegs with a bit of French-themed washi tape (from In Good Company) stuck to them. Quick but effective!
The Flowers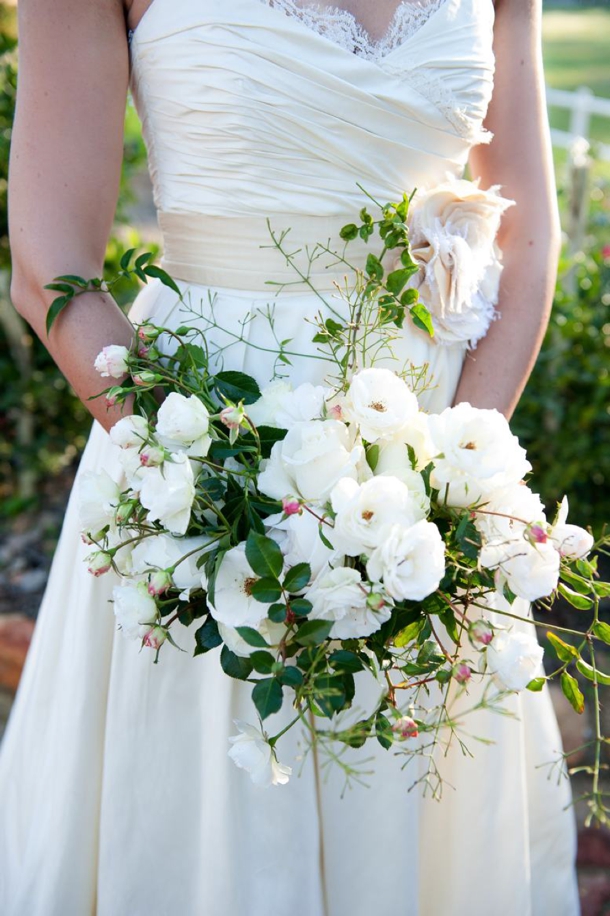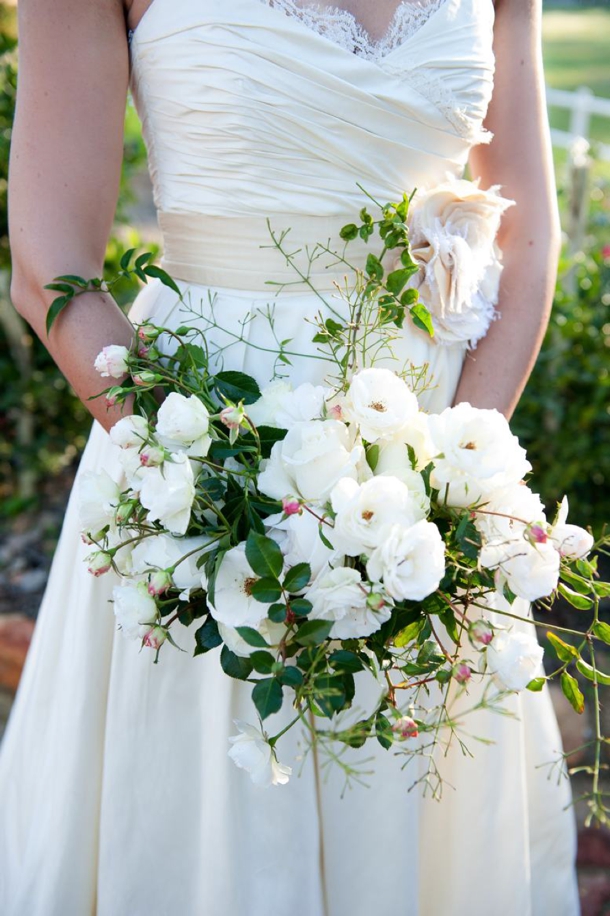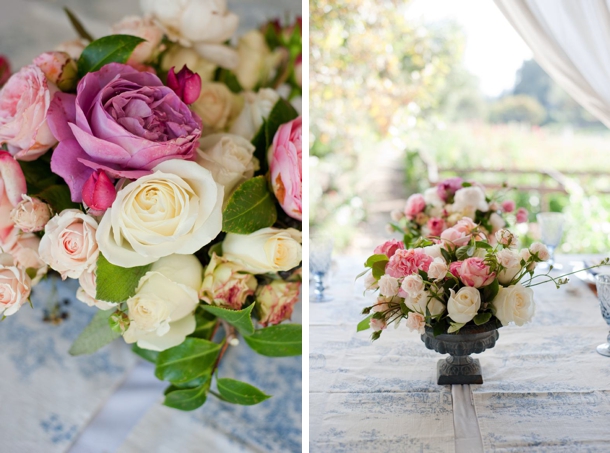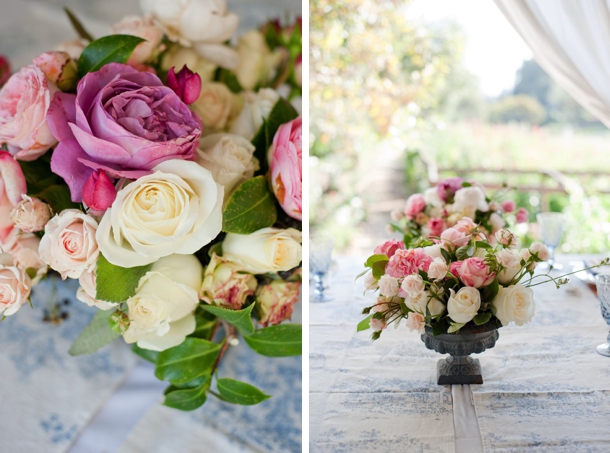 For our flowers, the very talented ladies of Flowers in the Foyer made the most beautiful, wild country arrangements in a range of pinks and creams. They made us two bouquets, a billowy baby's breath one and a stunning hand-tied rose bouquet that brought a rustic touch. I also adored the little extras Flowers in the Foyer created – a headband for bride made of soft leaves attached to ribbon, and some of the sweetest boutonnieres I have ever seen. Allowing your florist to get creative can produce results you would never have thought of – hire someone brilliant and then trust them!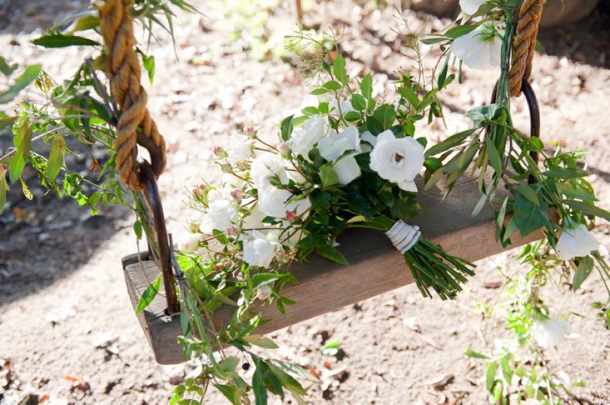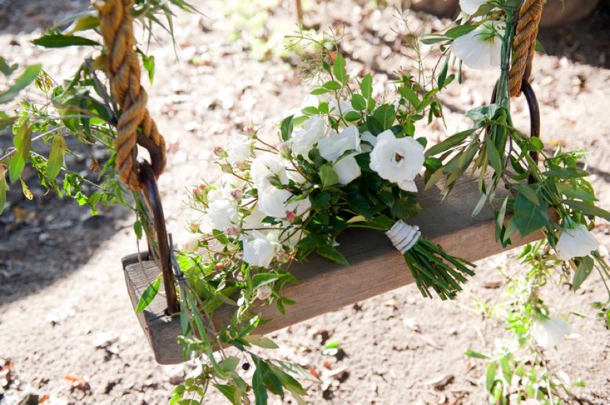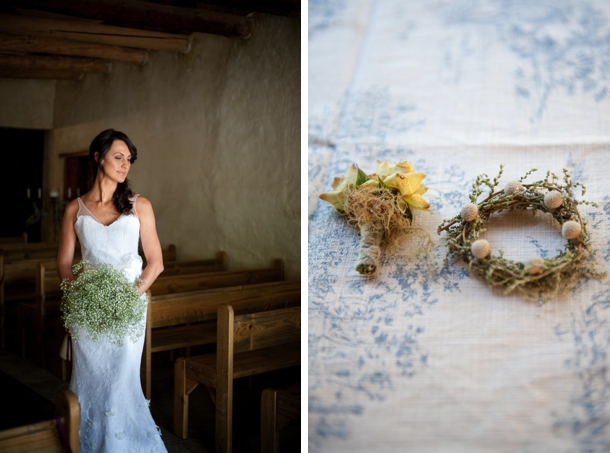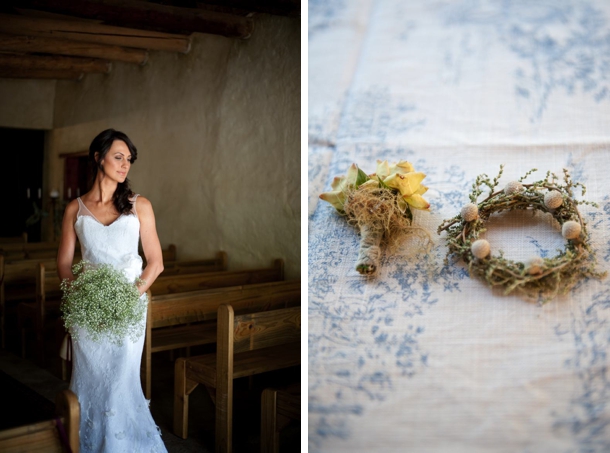 TOP TIP: If you've chosen classic roses as your flower, they don't need to be predictable. Chat to your florist about how they can add extra interest to your bouquets and table arrangements with spray roses, hypericum berries and foliage.
The Decor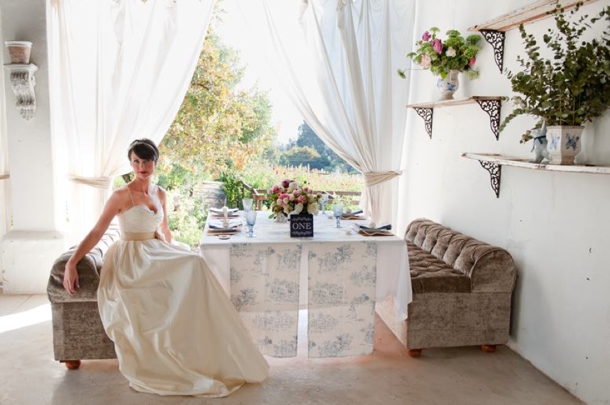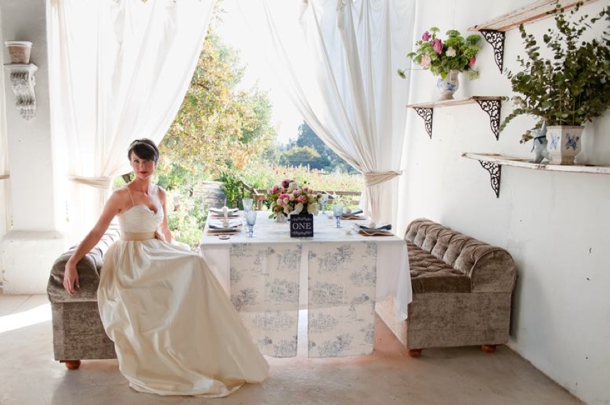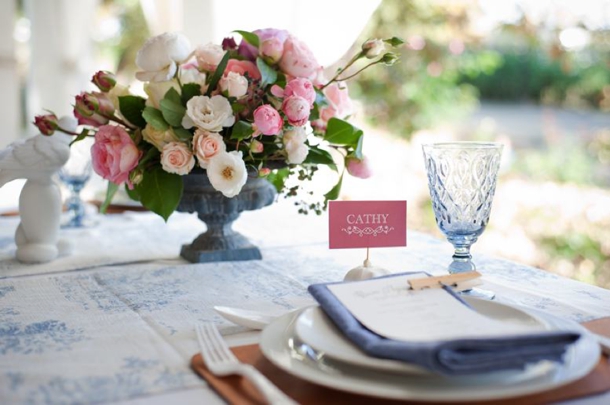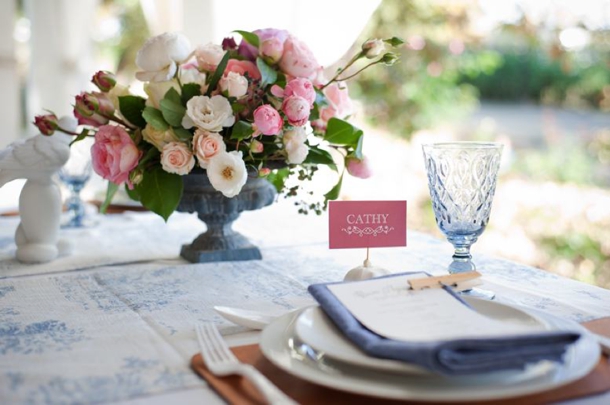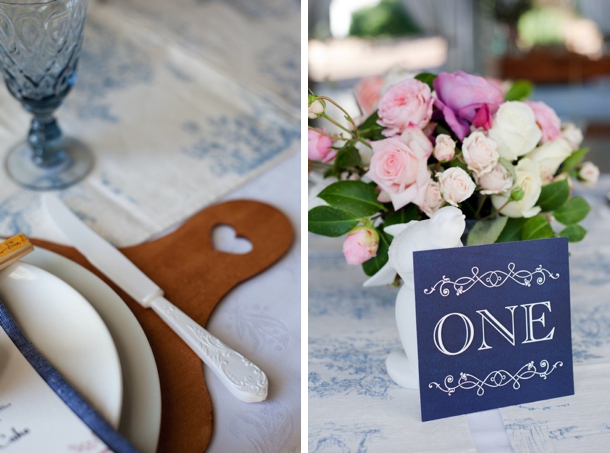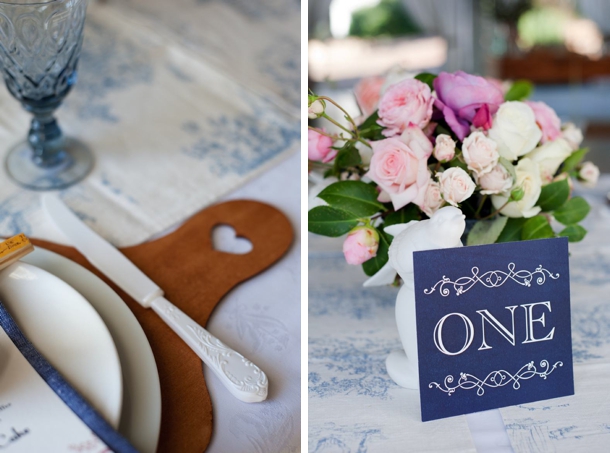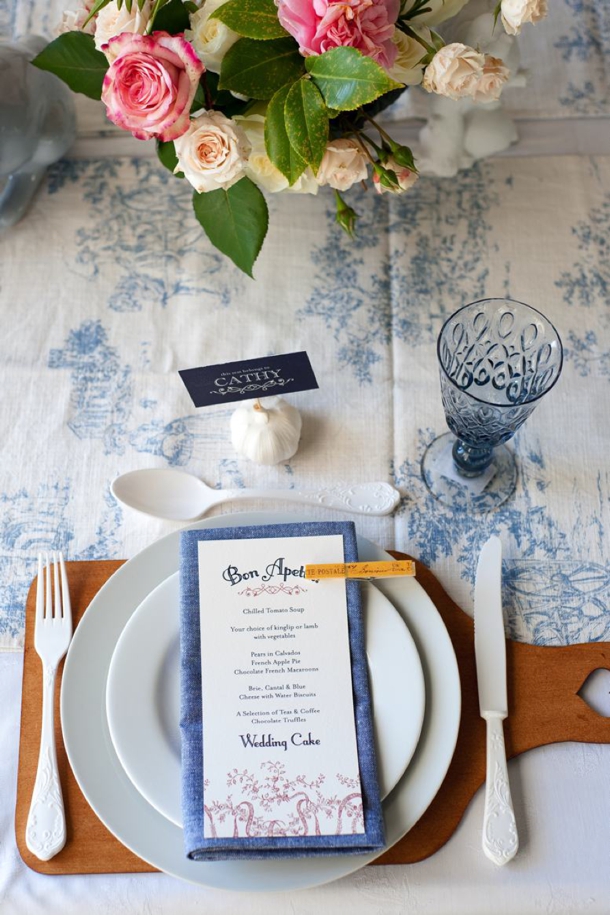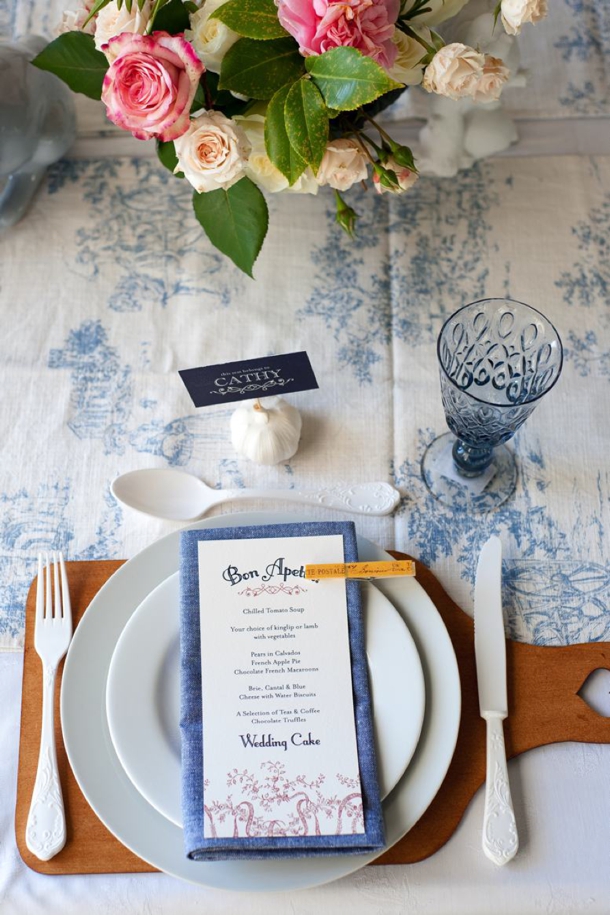 The key elements for the tables were the toile table runners against classic white linens. We complemented these with low arrangements of roses in heavy urns, coloured glass and white crockery. Extra texture was added using denim napkins and wooden boards for under each place setting (more lasercut magic from Doodles), and porcelain animals and birds added a touch of whimsy (In Good Company always has such brilliant little touches like these, I would so recommend them).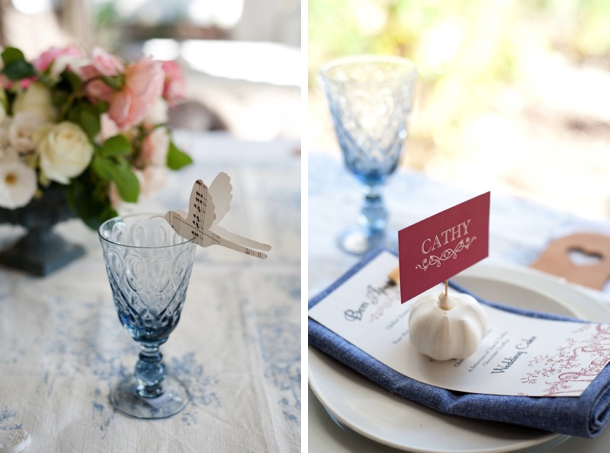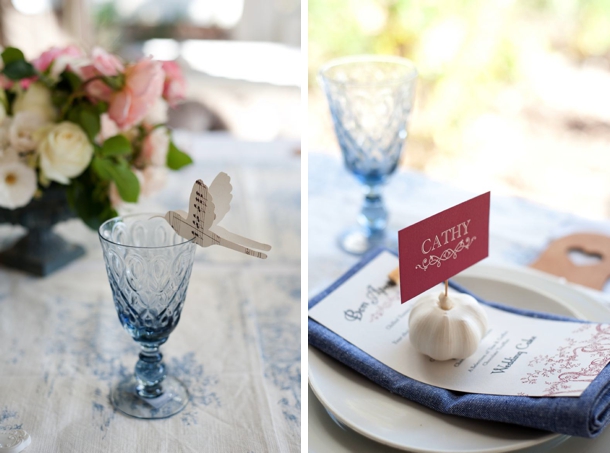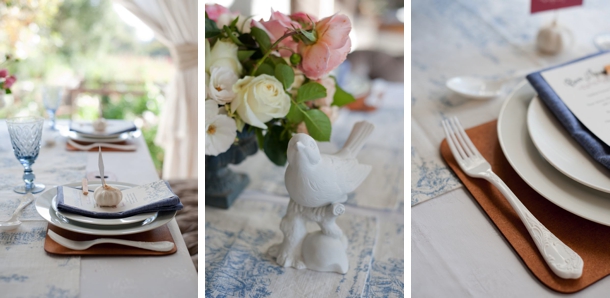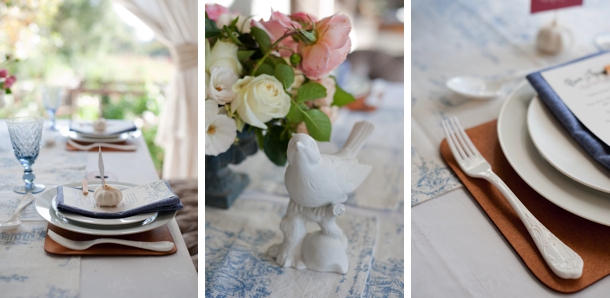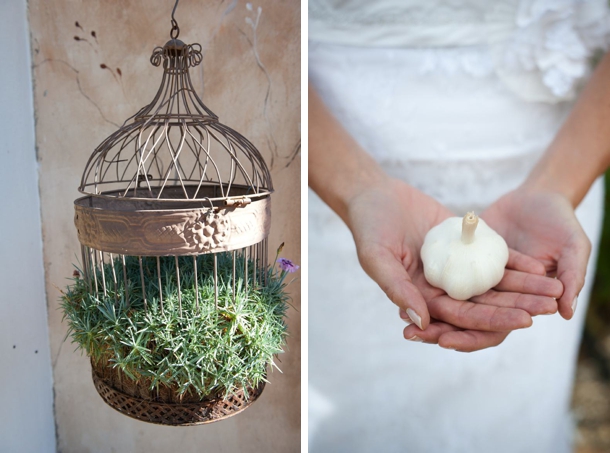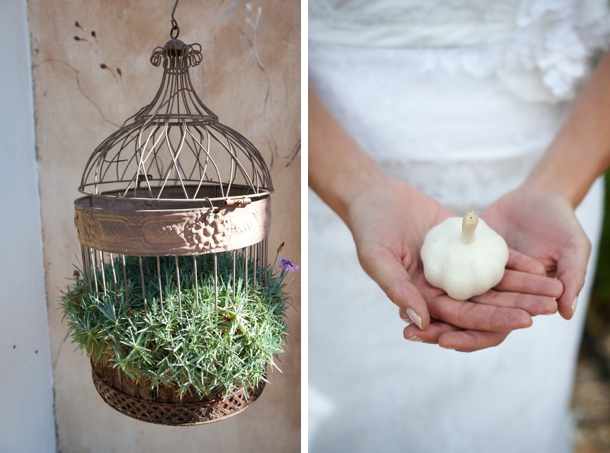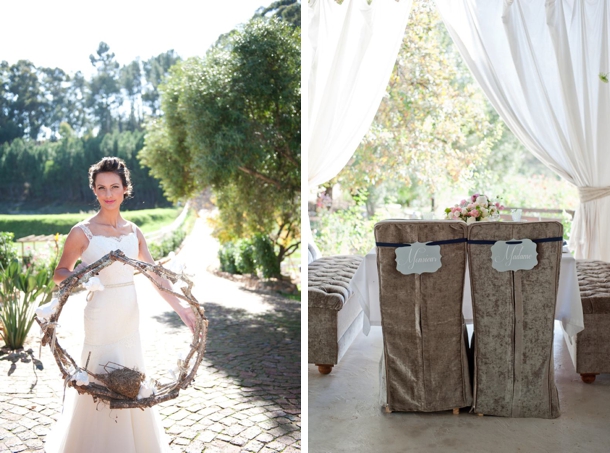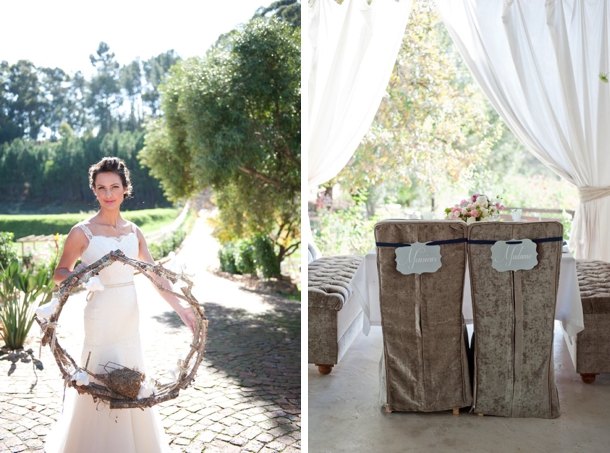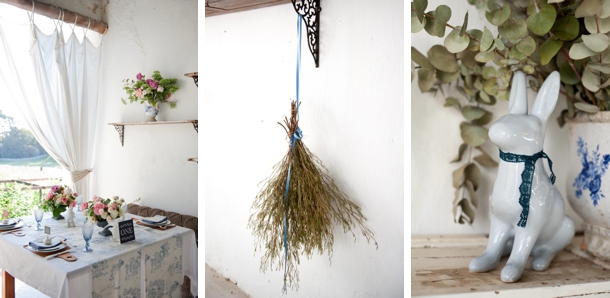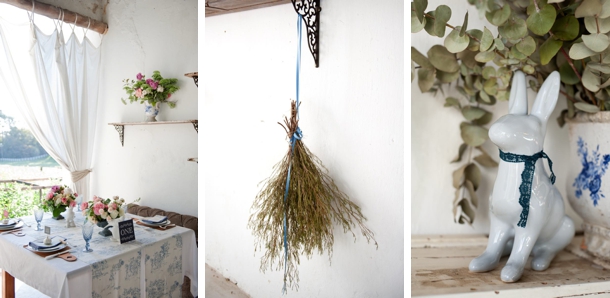 TOP TIPS:
You don't need to spend a fortune to create a beautiful table. Many of the basic elements were sourced from local homeware stores like Woolworths and Mr Price Home (on an epic Canal Walk shop!). Add selected, whimsical details (such as our porcelain animals, or the heart-shaped boards) from specialist suppliers for extra impact.
Look closely at your surroundings and make use of bits and pieces of décor both at your venue and at home (or from friends' homes). We used a lot of what was already available at Langkloof, including a romantic little swing we dressed up with foliage – perfect for pictures! Think wine barrels, stepladders, mismatched crockery pieces and shabby chic furniture – you'd be surprised how much you can find right under your nose, and it's easy on the budget too.
We kept table arrangements low to facilitate conversation, but added interest with the use of different textures – glass, porcelain, linen, denim, etc. For the cheese table, the opposite applied – the whole display was centred around a large vase, and the different heights of the bell jars drew the eye.
If you choose a theme have some fun with it! We were quite playful with our interpretation of 'French' style. Details like the garlic place setting holders and the 'Madame'/'Monsieur' signs get guests talking and add an extra thoughtful touch.
The Bride's Look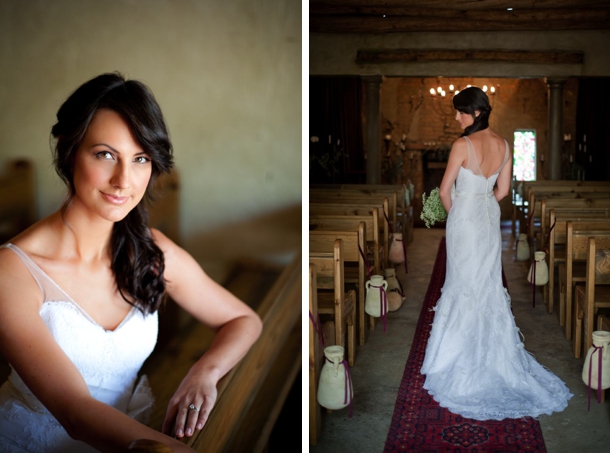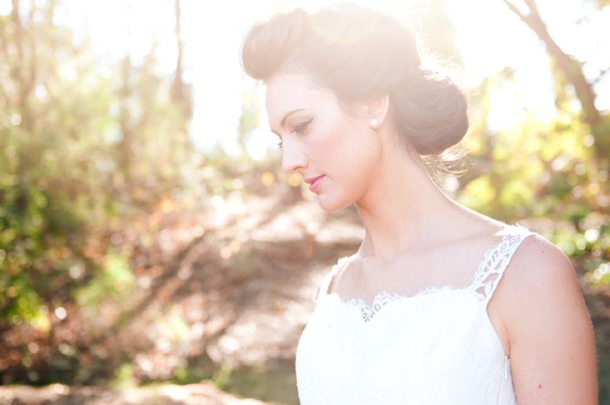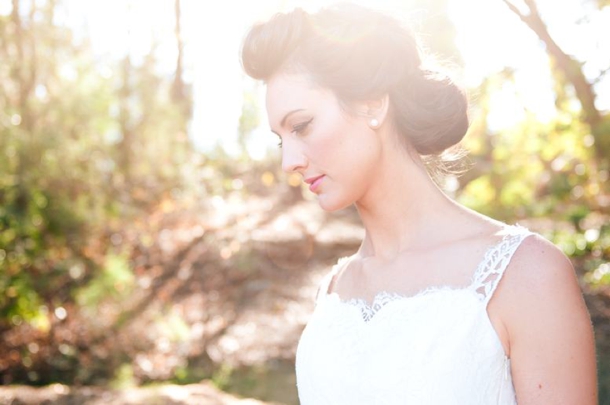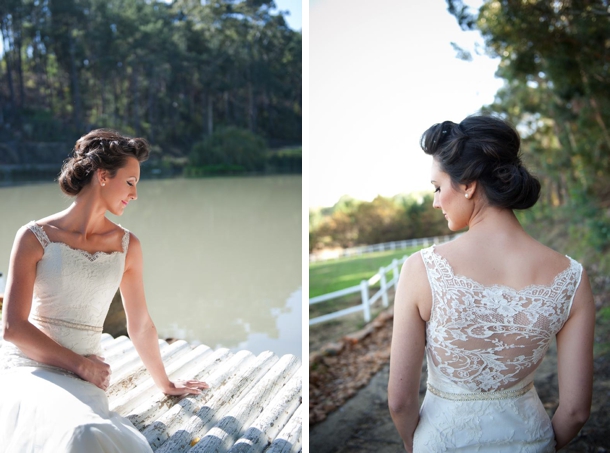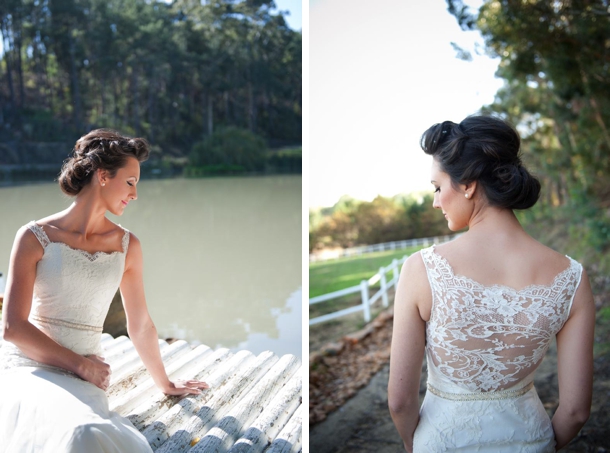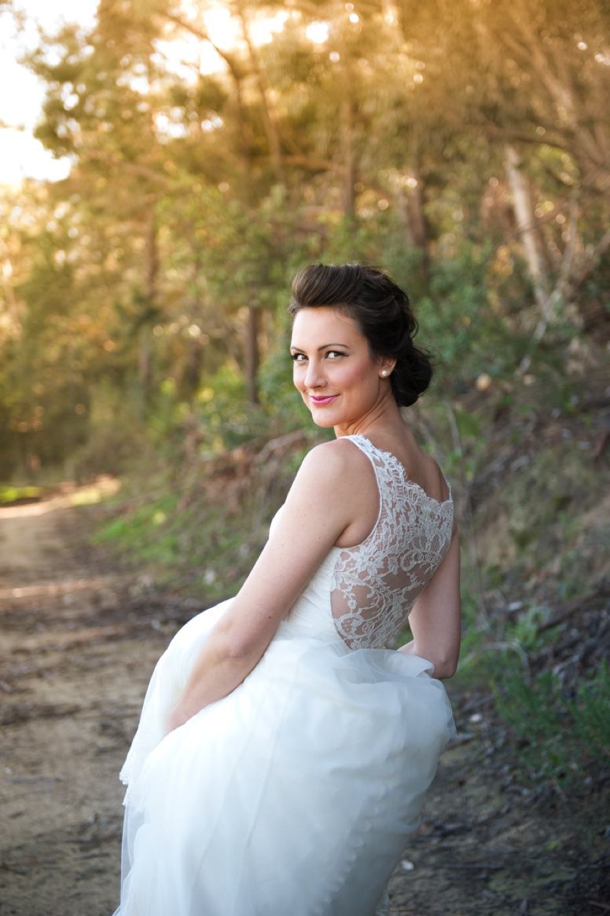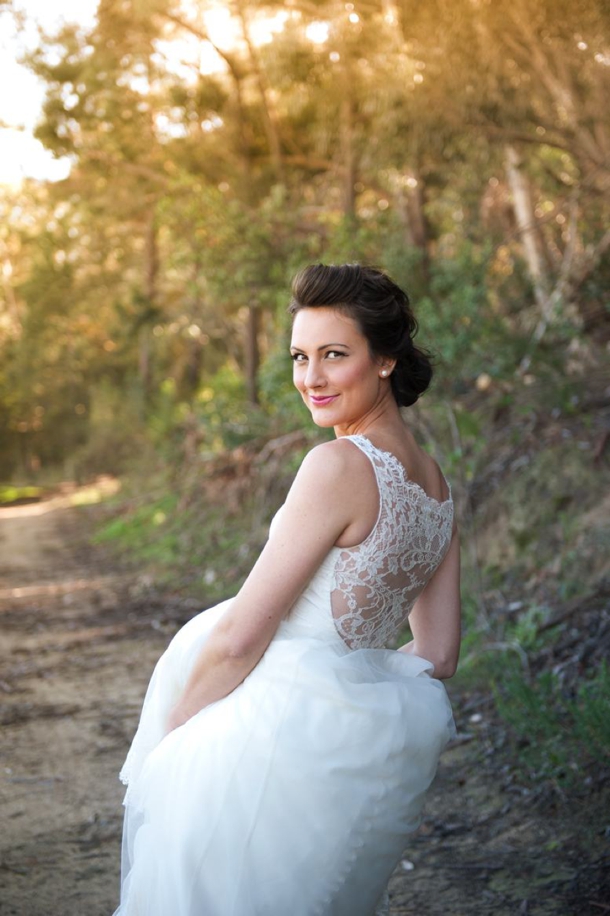 Oh how I love the looks in this shoot – and would you believe our drop dead gorgeous model Simone is a normal mom and not a professional model? The dresses were all from Elbeth Gillis. They're incredibly romantic – the lace back was my favourite! Plus, even though they're so elegant, Simone told us they were really comfy to wear. For beauty, I asked out hair and makeup artist extraordinaire Sanmarie to come up with chic updos and makeup that was a cross between Audrey Hepburn and Audrey Tatou. She started with a side ponytail and a softer, more natural look, then upped the glam factor for the second and third looks, with more dramatic eyes and lips. Simone looked like she'd just stepped out of a Paris salon and into our fantasy country wedding.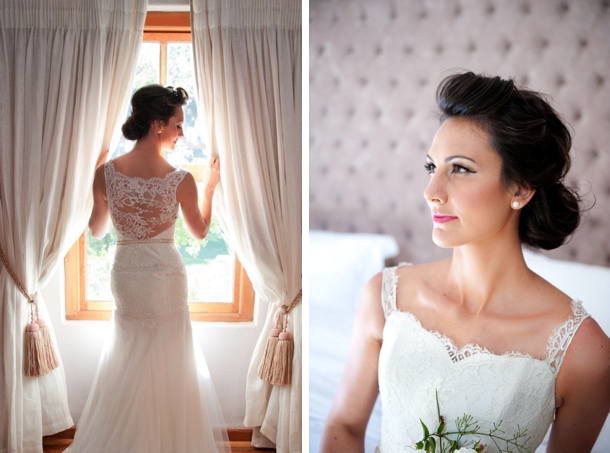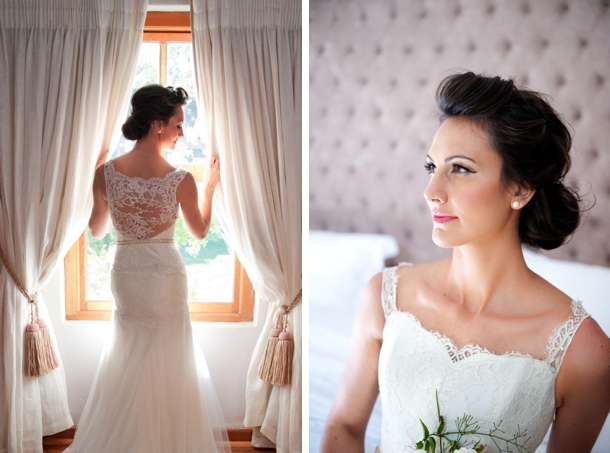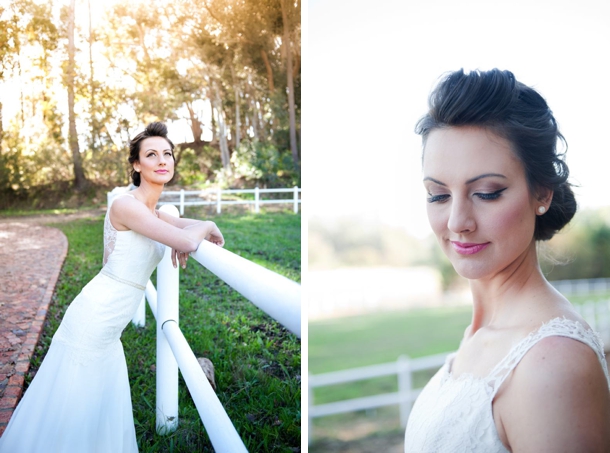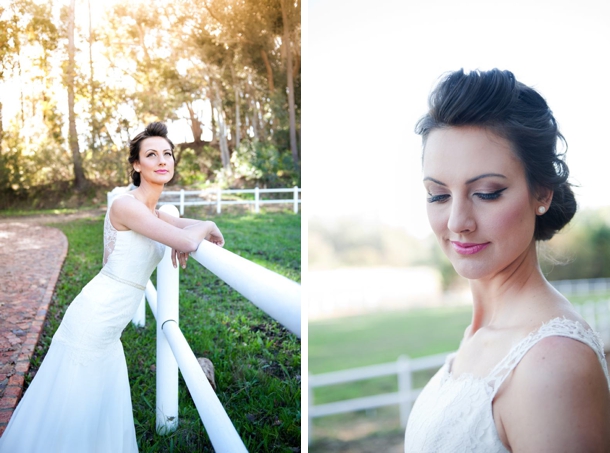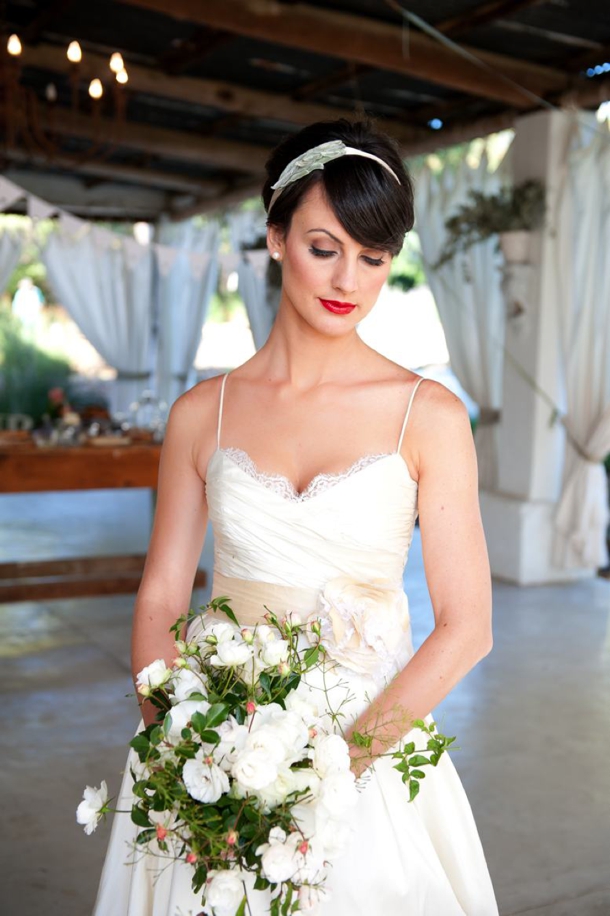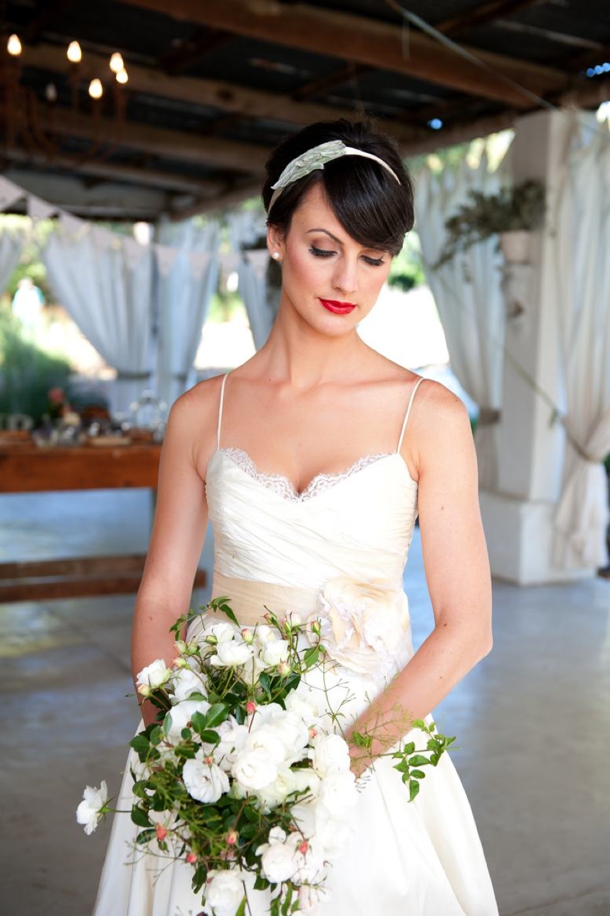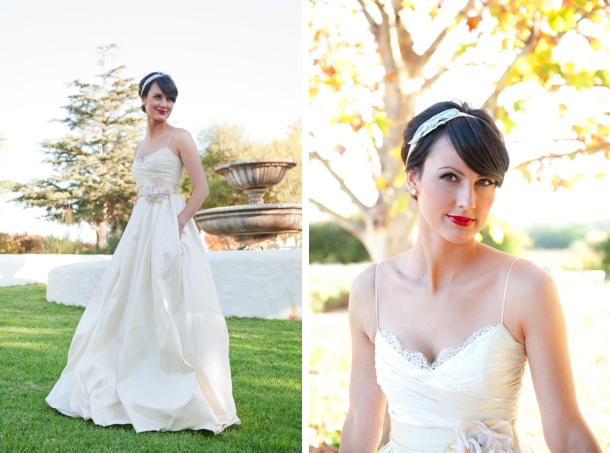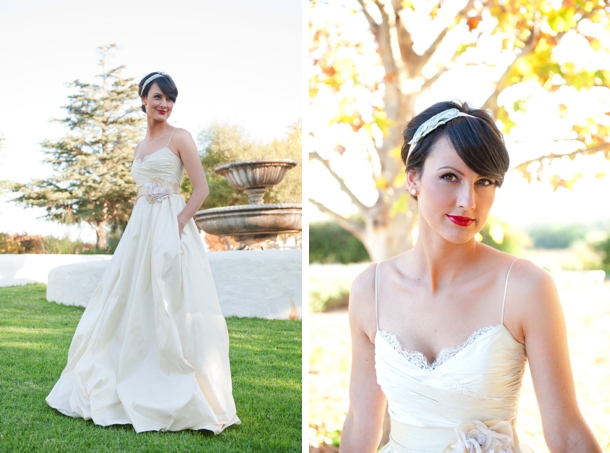 TOP TIP: Just because you've chosen a rustic wedding doesn't mean you have to rock a boho look if that's not your style. Done right, glam hair and makeup won't look out of place at an outdoor celebration.
Food & Desserts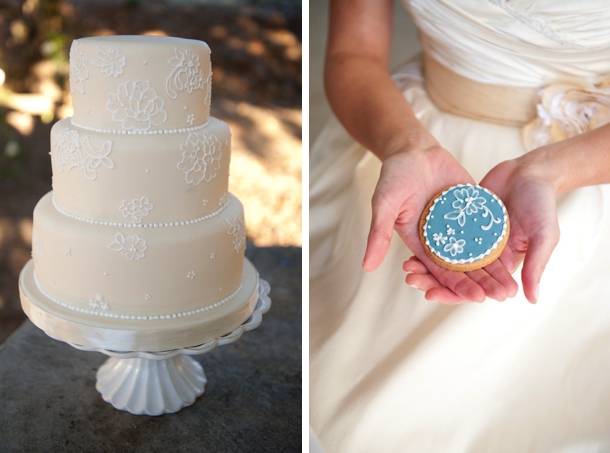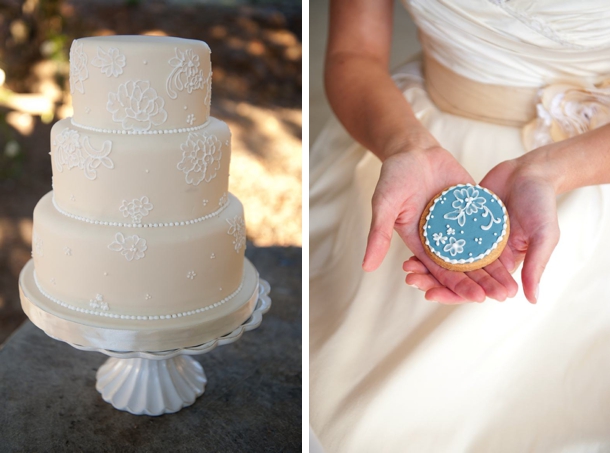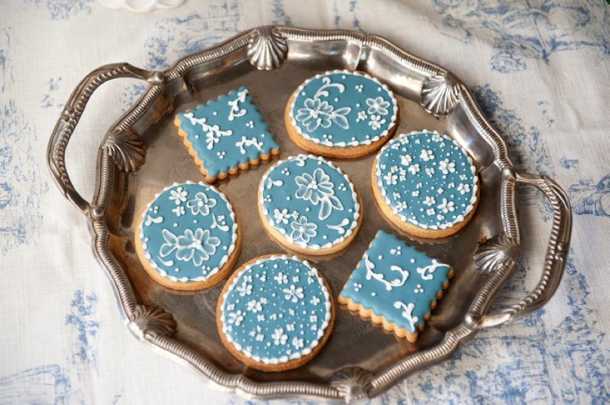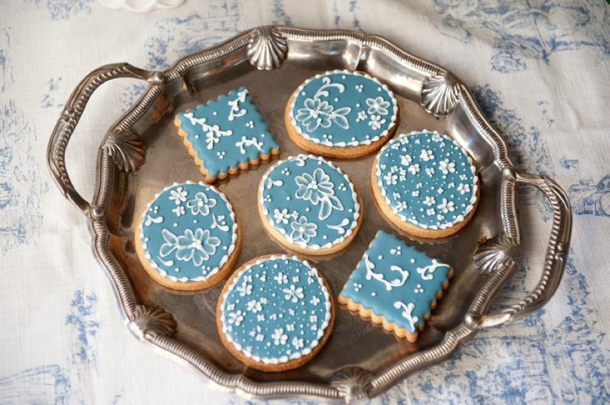 The desserts were a highlight for me – a tray of patterned biscuits that were almost too pretty to eat, and a cake with a subtle, romantic lace cake design from the fab Nelle Cakes. If you really want to follow French tradition, order a croquembouche – a tower of profiteroles drizzled all over with caramel. The cheese table I put together would be ideal for the cocktail hour as an alternative to canapés, and is a lovely place for guests to socialise a bit. You could even offer them a wine tasting at the same time, as a sort of entertainment. Otherwise, the table can be used instead of dessert (perfect if you're having a cheese cake). Make sure you supply a variety of attractive breads and cheeses, and you can add preserves, fruits, olives, and dips as well. We made use of bell jars of varying heights and sizes to add visual interest, and a variety of artisan breads and cheeses, with chalkboard-inspired signage.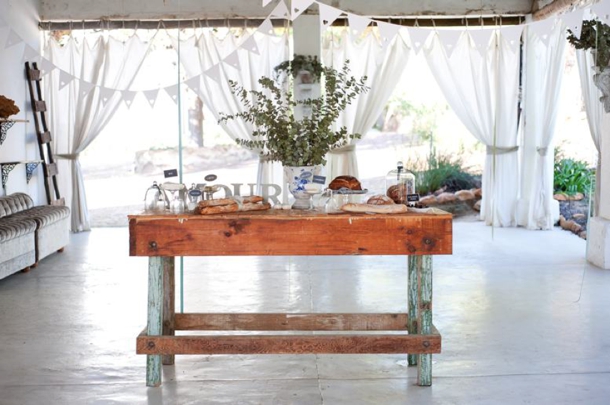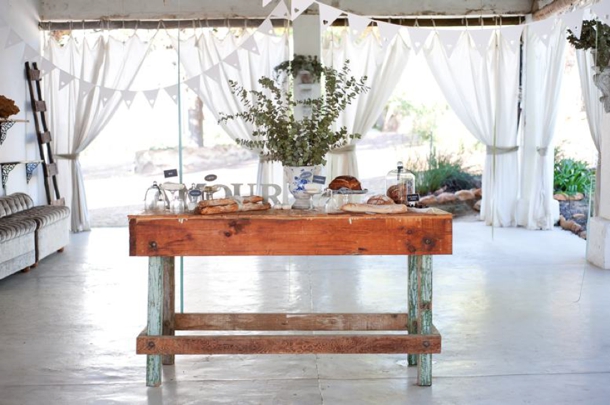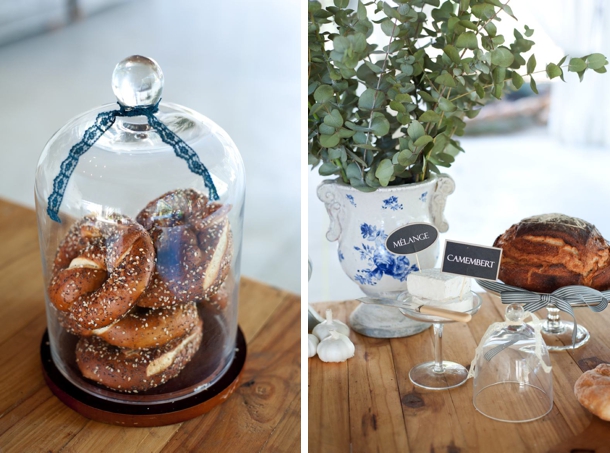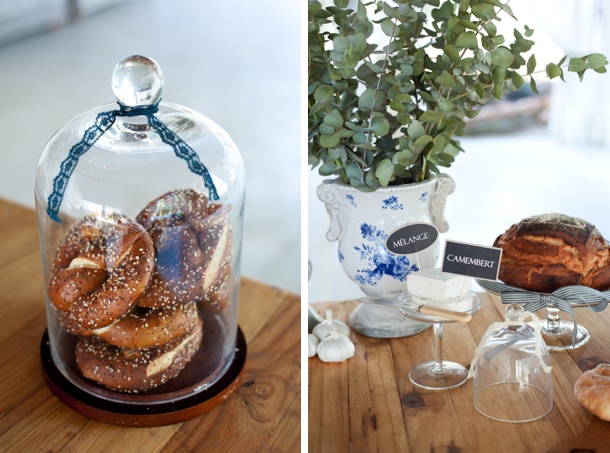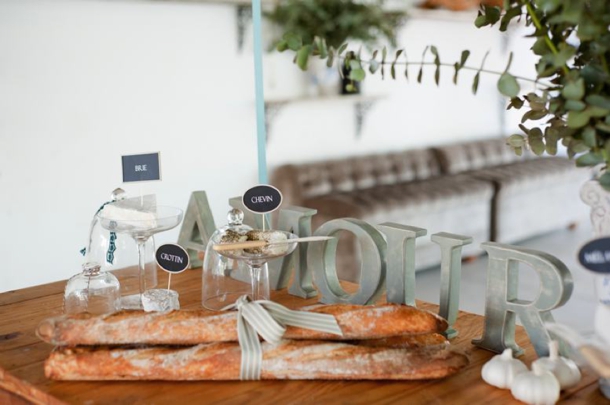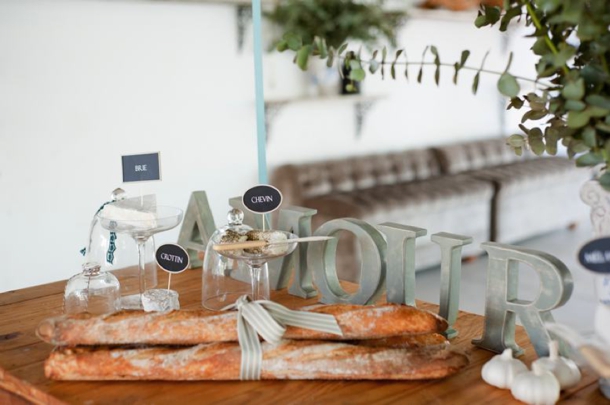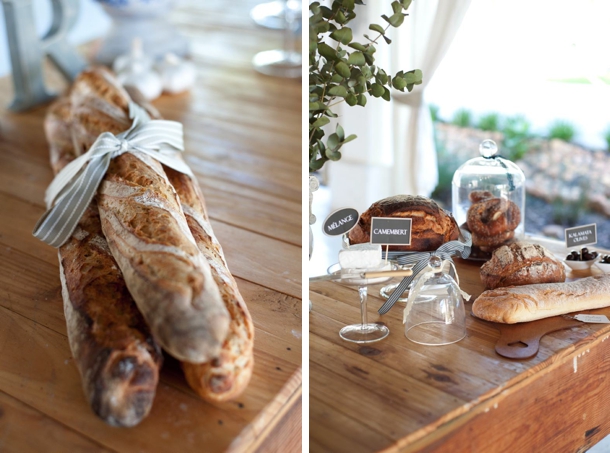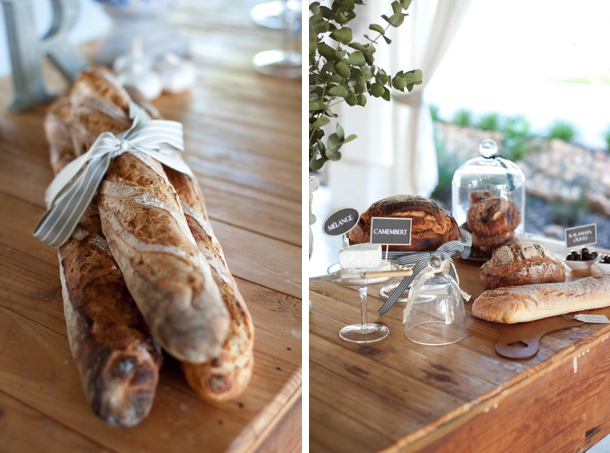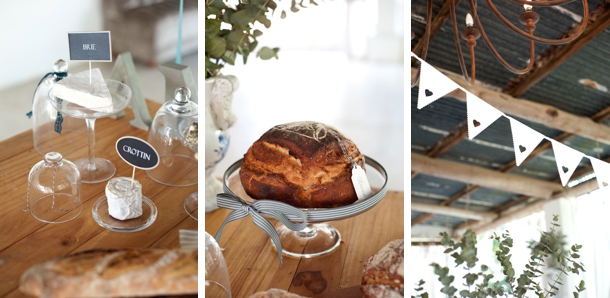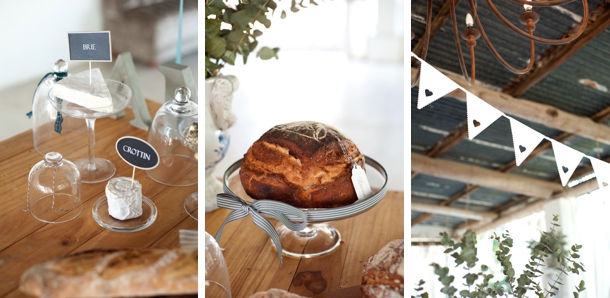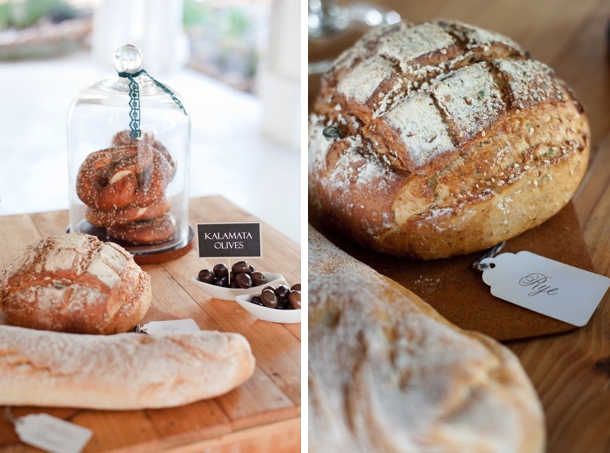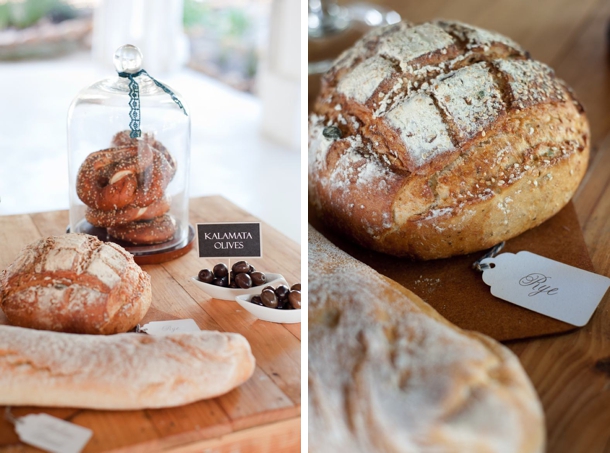 TOP TIP: Collect a range of lace and grosgrain ribbon in the run-up to your wedding and then use them to 'prettify' your containers.
SERVICE PROVIDERS
Photography: Cheryl McEwan | Styling: Gaby Frescura for SouthBound Bride | Venue: Langkloof Roses | Invitation suite: Toile & Rose by the Invitation Gallery | Lasercut stationery & props: Doodles Laser | Bride's dress: Elbeth Gillis | Flowers: Flowers in the Foyer | Cake & biscuits: Nelle Cakes | Hair & makeup: Sanmarie | Props: In Good Company | Breads & cheeses: Fairview | Model: Simone
SBB ♥ Cheryl McEwan Photography & Langkloof Roses, featured members of our Directory