I'm feeling a bit of love for French wedding style at the moment so I put together this little inspiration board using one of my favourite patterns, toile, combined with touches of dusky rose and a hint of grey (which just goes with everything, doesn't it?). I'm imagining a gorgeous French chateau, chandeliers hanging from the trees, wonderful food, fine wine… Sigh. Vive la France.
Colours: Navy, powder blue, rose and grey.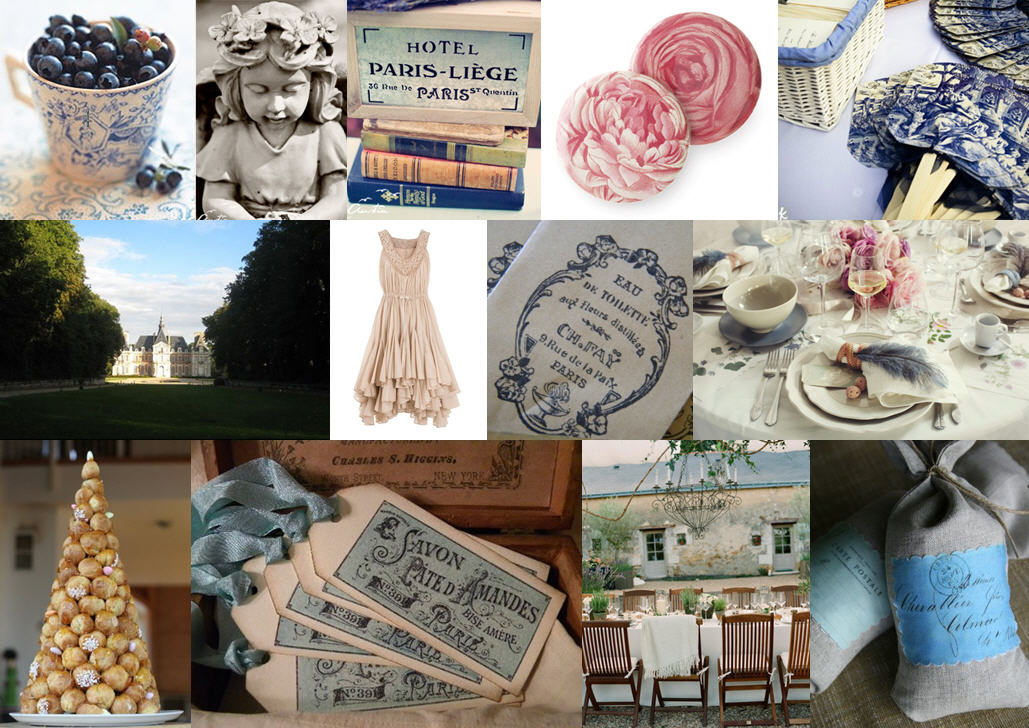 Top row (l-r): Blueberries; statue; book detail; rose button favours; toile fans
Row 2: Chateau; bridesmaid's dress; gift bags; tablescape
Row 3: Croquembouche; gift tags; table with chandelier; DIY linen satchels.