I had so much fun putting this one together! These shades of blue and pink really play off one another beautifully, and they have such a fresh, clean and fun feel about them. (They remind me of when I was a child, and my mother used to give me watermelon to eat in the pool since I used to get it all over the place. Yum!) They play off a simple white base perfectly, so use these pops of colour sparingly for maximum effect. I also like how the typewriter-style font for details like the confetti cones and the origami heart really ties this look together.
Colours: aqua blue, watermelon pink, white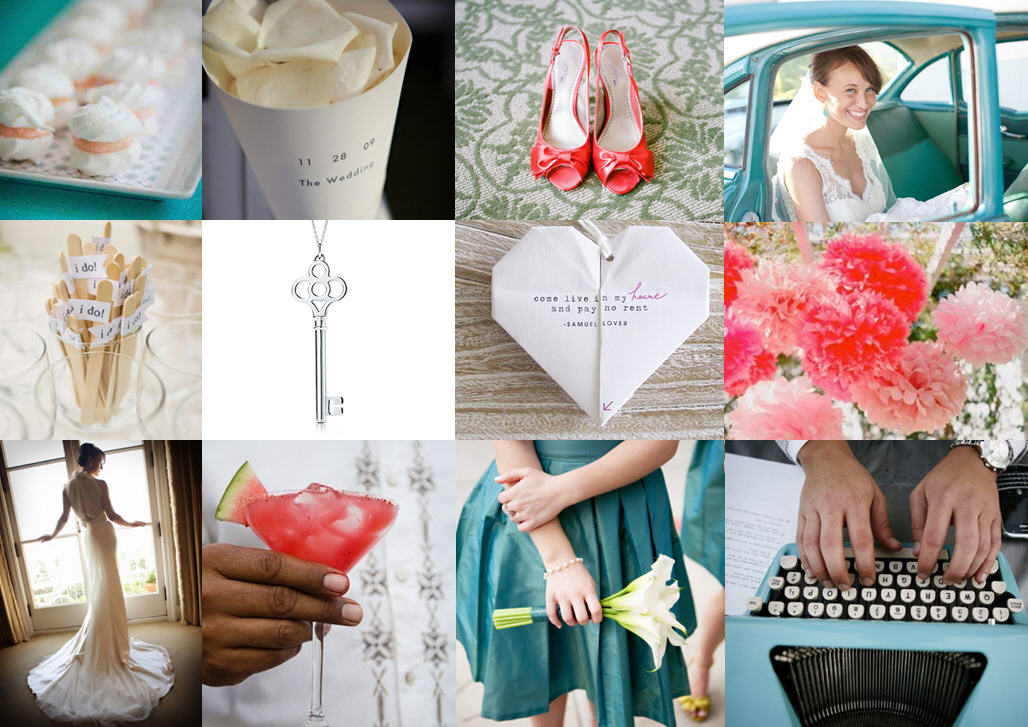 Top row (l-r): Meringues; confetti; shoes; bride in car
Row 2: 'I do!' sticks; key necklace; origami heart; pom poms
Row 3: Bride; watermelon cocktail; bridesmaid; typewriter guest book.