Brrr! For all of you South Africans waking up to a chilly winter morning, here's a little bit of inspiration to warm you up. Summer weddings are glorious, but I adore winter ones too – what an opportunity to make the most of all those lovely cold comforts: open fires, hot cider, butternut soup… I just love this woodsy combination of forest green and brown, and pinecones make a lovely motif for stationery, etc. And isn't the pinecone bouquet is just gorgeous? I love the garland as well.
Colours: Forest green and chocolate brown, with touches of mocha and yellow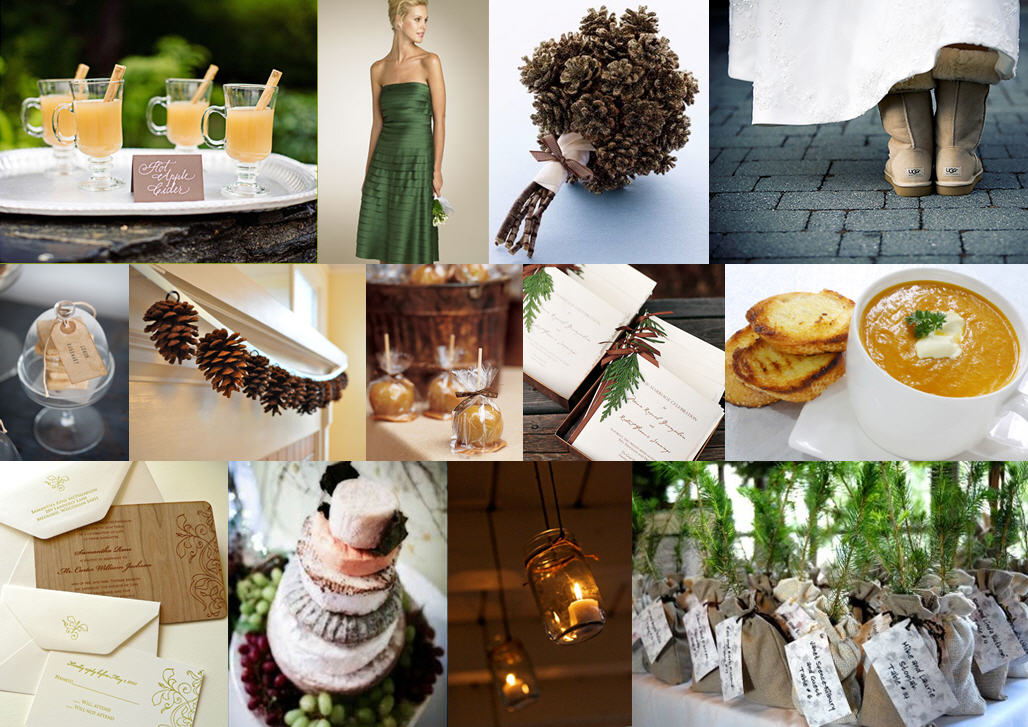 Top row (l-r): Cider; bridesmaid dress; pinecone bouquet; Uggs bride
Row 2: Lemon cookies; pinecone garland; caramel apples; programmes; butternut soup
Row 3: Wood invitations; cheese cake; mason jar candles; sapling favours.