Hello lovelies! How was your weekend? I had such a lovely one, taking some time to celebrate a landmark birthday for my dad, Italian-style, with a table groaning with gorgeous food and my first (successful, yay!) attempt at tiramisu. This month, we'll be continuing on with our 'wild beauty' theme, as there's lots more boho and naturally-textured inspiration I have to share with you all and I didn't manage to get to most of it in a busy September. So I thought I would start this week off with a natural, boho take on beach weddings, in shades all the way from deep indigo to the palest of greys, and some absolutely adorable ideas (that arch!). I love it! *Links in bold denote affiliate links. The cost to you remains the same, but SBB may receive a commission for any sales made.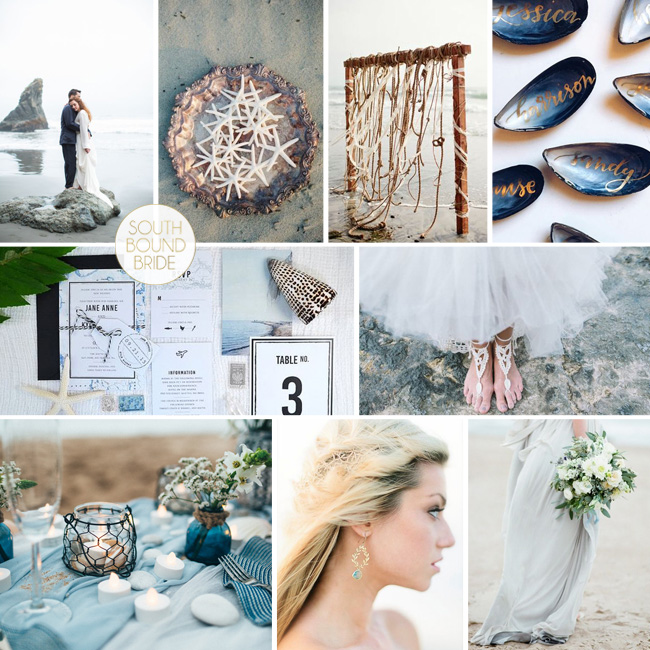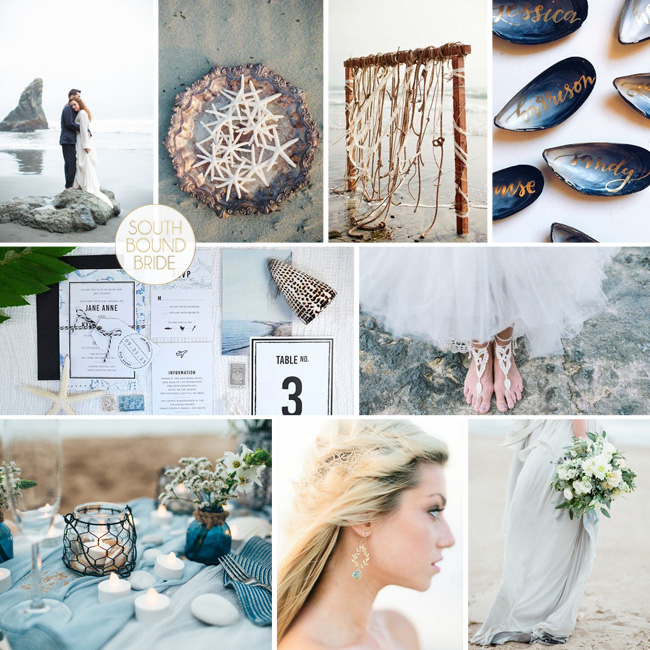 Top row (l-r): Beach bride & groom | Starfish on vintage tray (JoPhoto/Honeybee Events) | Beach ceremony arch (Lace and Likes/Swoon by Katie) | Mussel escorts (Greyberry Design)
Row 2: Invitation suite (NotablePaperCo) | Boho beach sandals
Row 3: Beach table decor (Shefter Polina/Studio Victorias) | Beach bride earrings (Marolsha) | Bouquet (Tamara Gruner Photography/Life In Bloom/Veronica Sheaffer)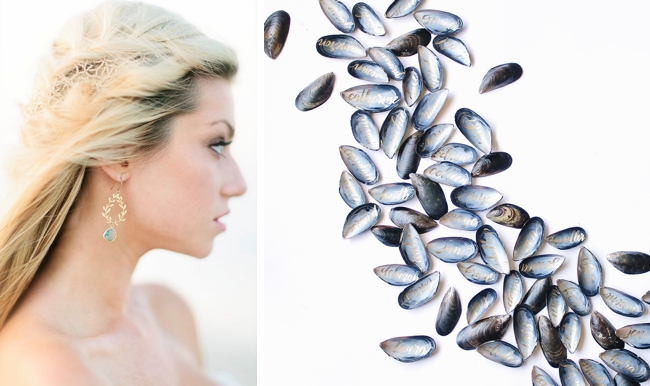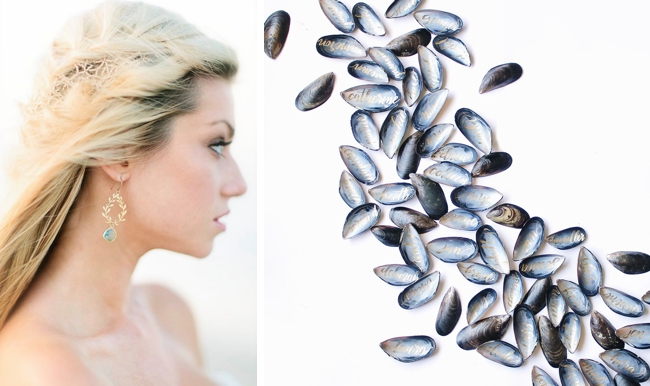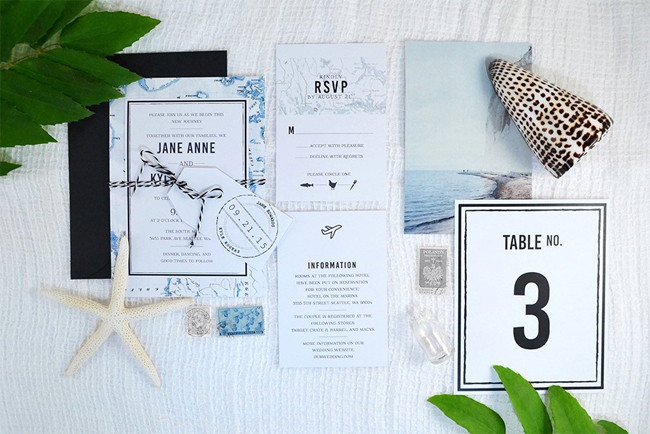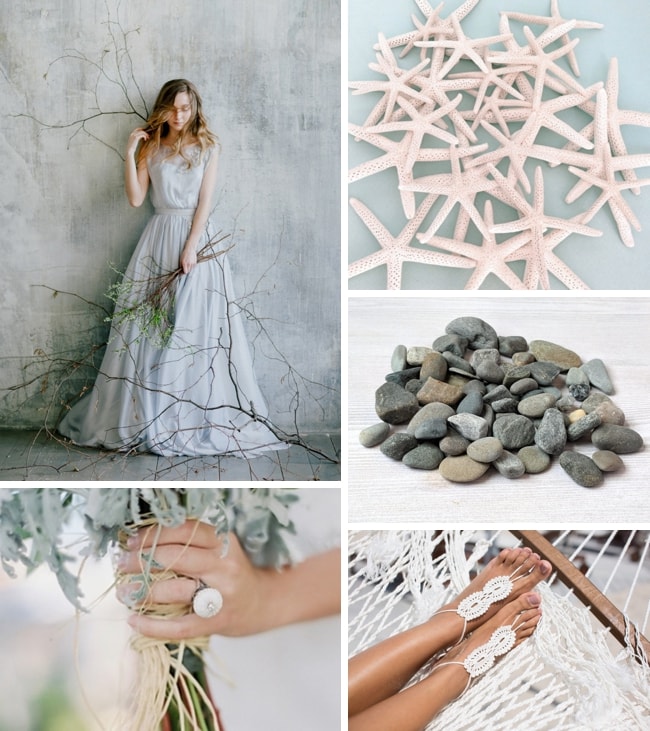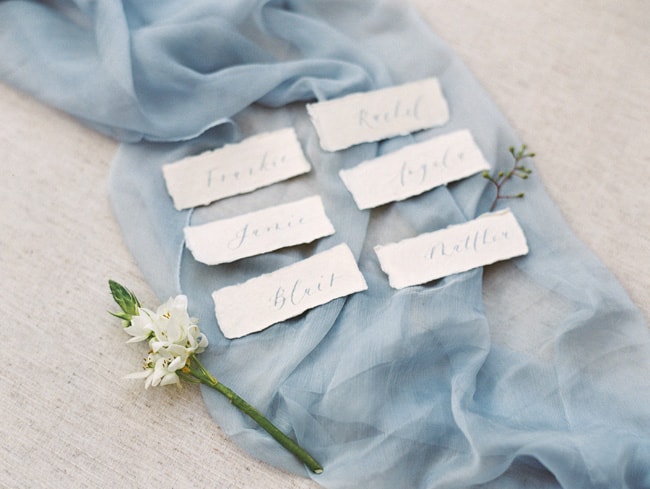 Row 1: Laurel Wreath Earrings by Marolsha (left); Shell Beach Destination Wedding Escort Place Cards by Greyberry Design (right) | Row 2: Hawthorn suite by NotablePaperCo | Row 3: Blue Grey Boho Wedding Dress by Cathy Telle (top left); Bridal Sea Urchin Ring by Star of the East (bottom left); Natural Starfish from Seashell Collection (top right); Beach Pebbles from My Family's Nutz (centre right); Bridal Barefoot Sandals by Barmine (bottom right) | Row 4: Silk Runner by Lino and Co.