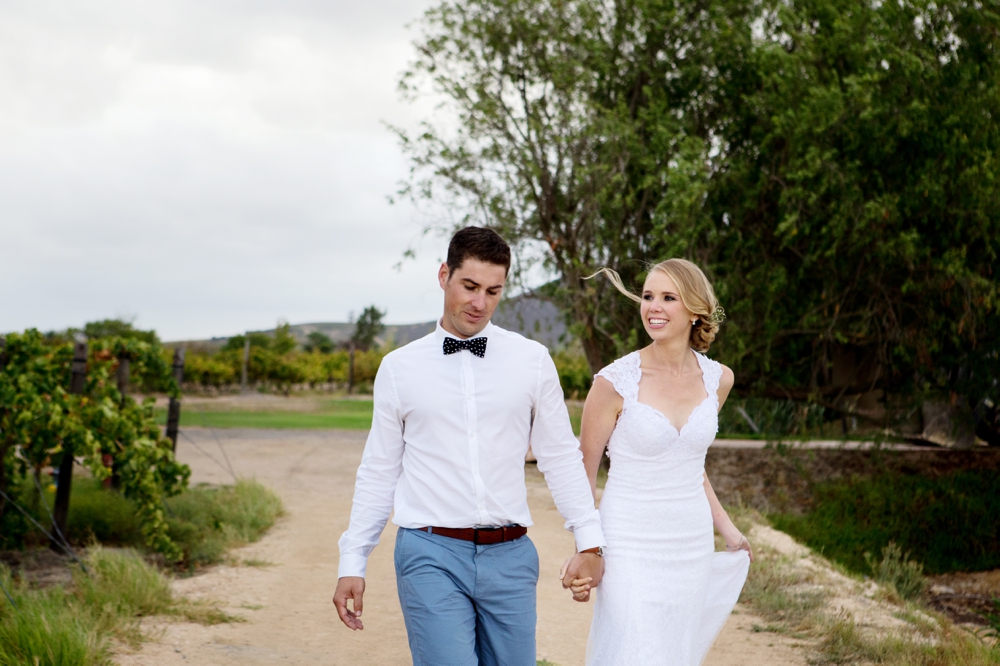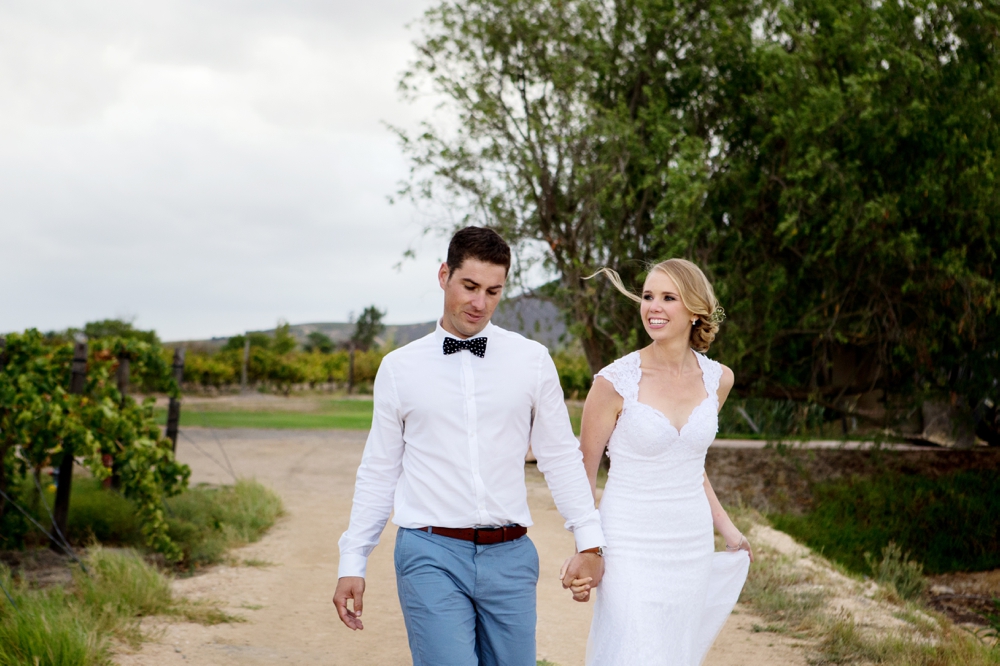 When I started putting together Dianne & Damian's wedding for you all, I had my eye on the thing that we always look for – the details (after all, that's what wedding blogs are here for). And the details of their wedding are lovely – long tables covered with sweet swags of greenery, glass mason jars and candles, a ballerina bride in a lace gown, bridesmaids in Grecian-style swathes of chiffon, a tower of chocolate brownies in place of a cake. But what I kept getting distracted by, were the people in Ruby Jean Photography's lovely pictures. There's such a sense of fun and excitement and vibrancy on everyone's faces, from bride and groom, to wedding party, to guests. The atmosphere is so bubbly and fun that you can't help smiling with them – and smiling wide! Better yet, the fun continued long into the night, with SBB faves Your DJ at the helm!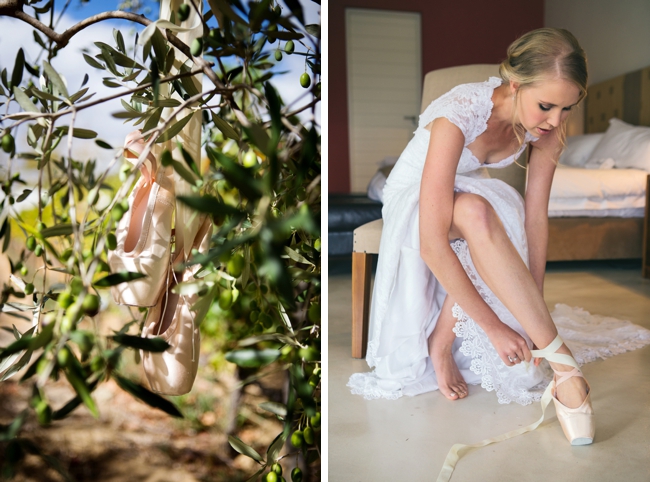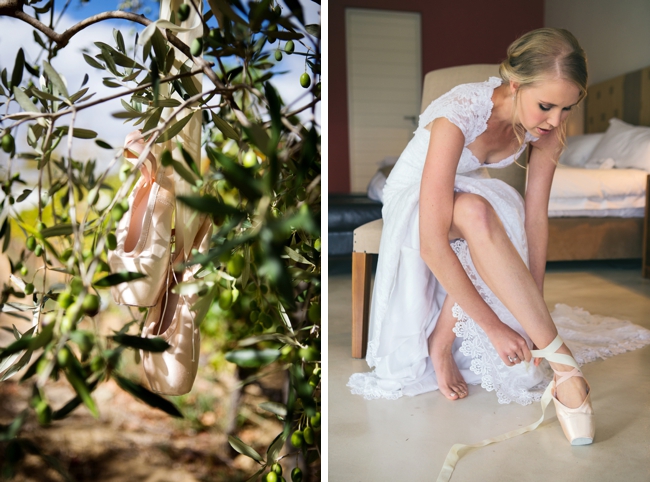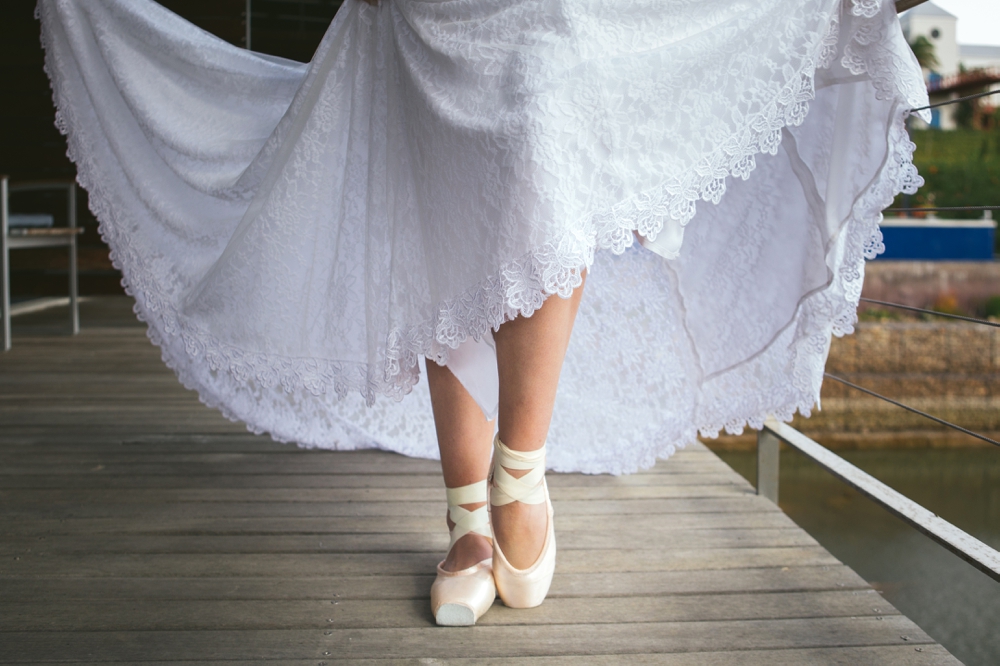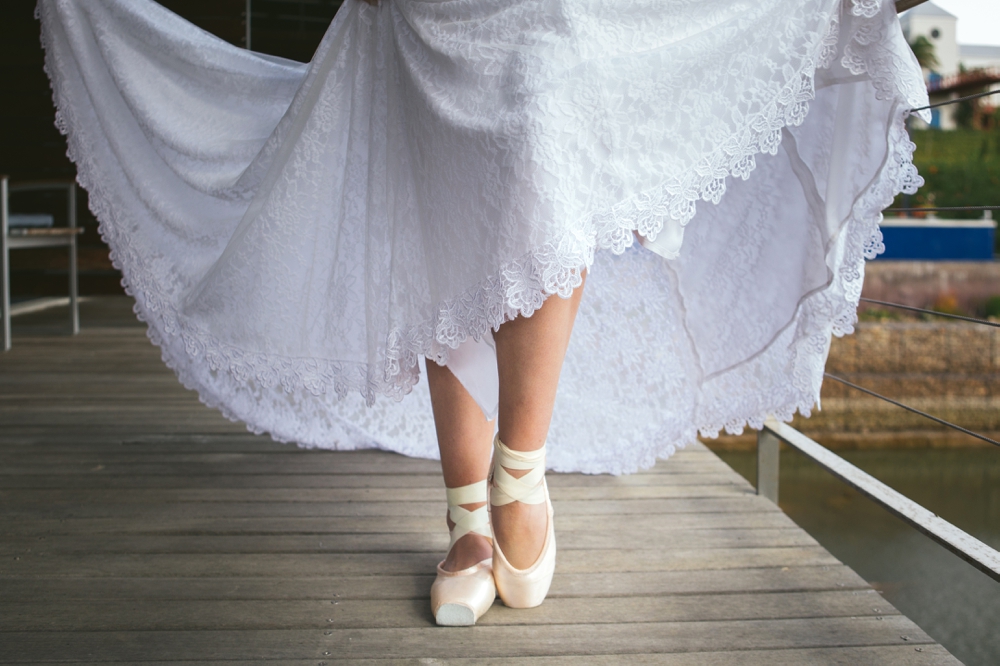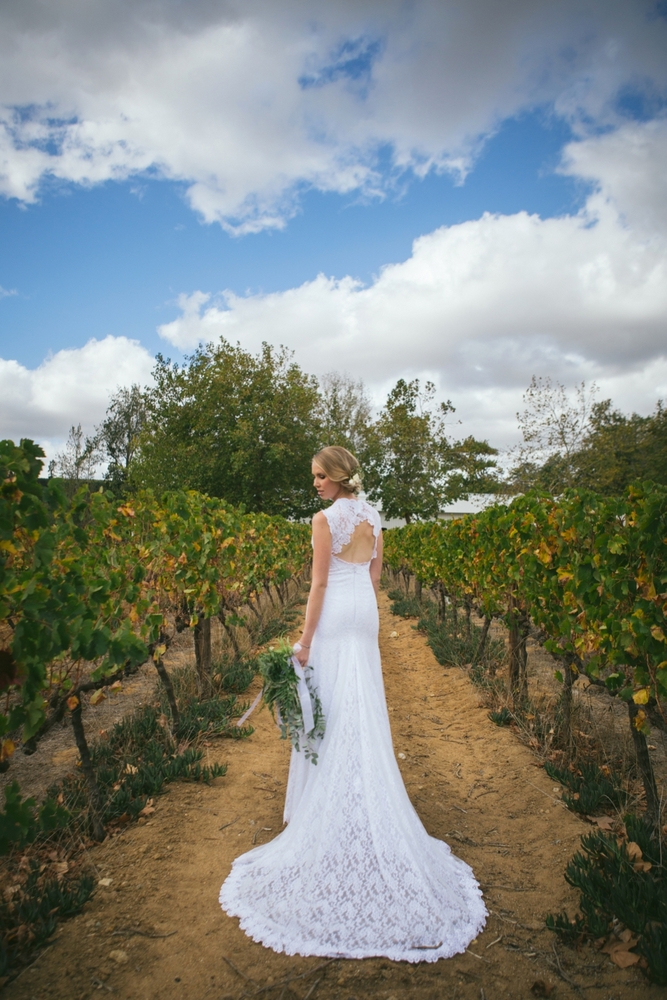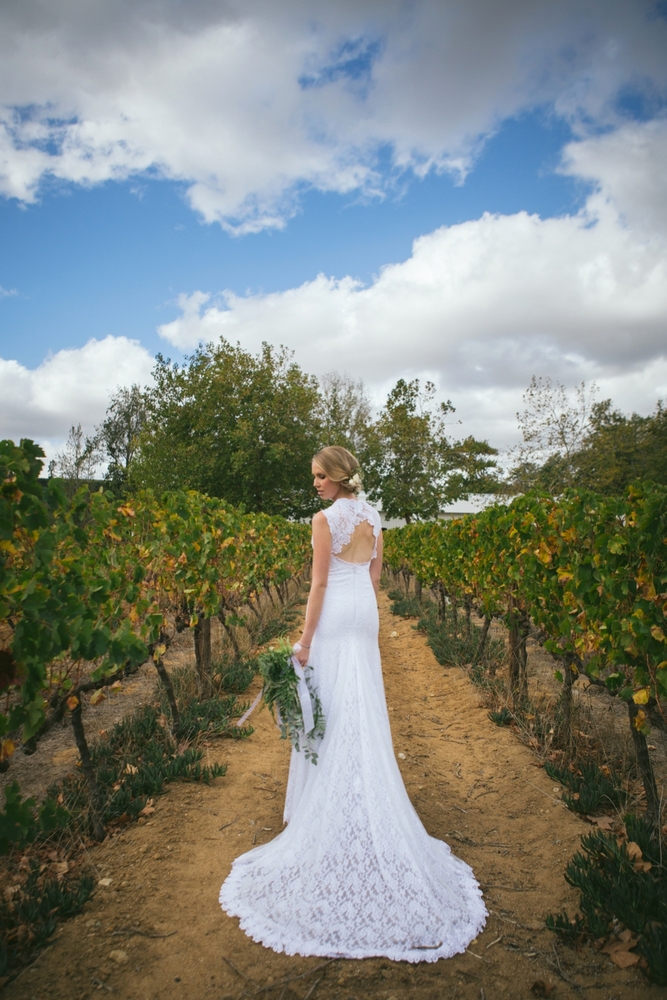 Love Story
We met at a restaurant through a mutual friend. Damian was immediately intrigued and kept trying to talk to me across the table… without much success. He had to work hard to get a first date, but once he did, I was smitten!
The Proposal
Damian arranged a surprise romantic proposal at Aquila Game Reserve with all the staff in on the action. After Damian played sick, the staff escorted us upstairs for him to 'get some air', only to find rose petals, a bottle of champagne and a single rose on the balcony. By the end of the night we had a date (only eight months later) and our favourite venue set – the laughing and planning began.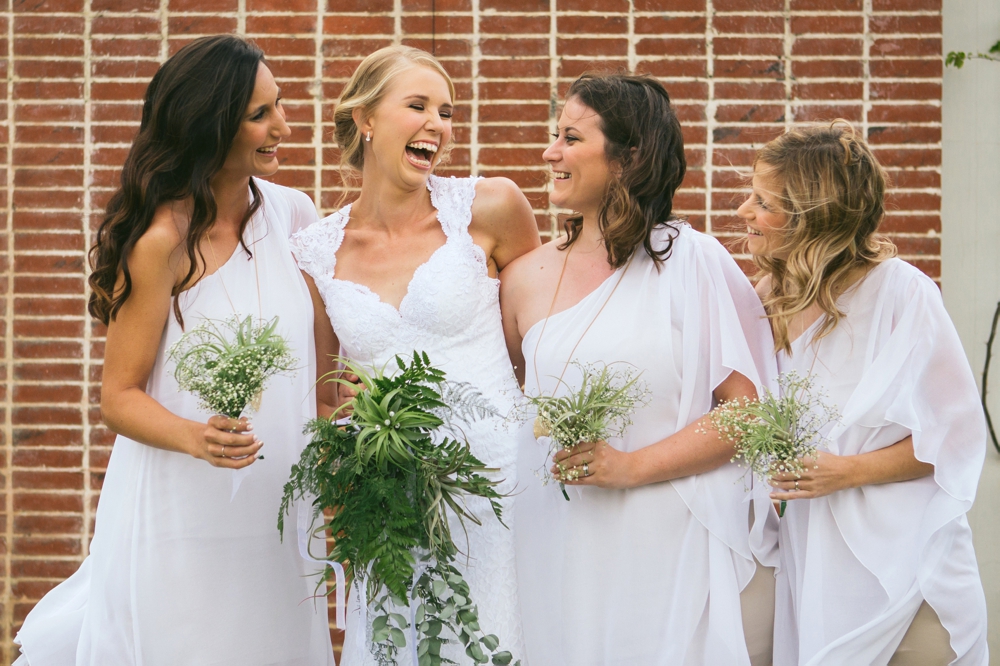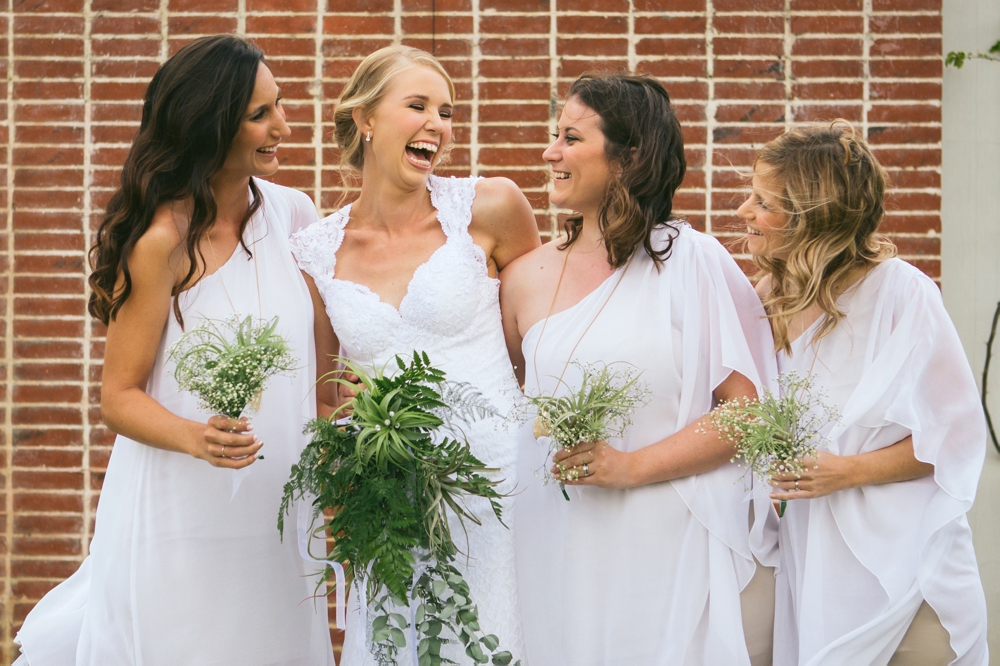 The Venue
We have always loved the rustic, hearty food at Anura Vineyards. Food, especially to Damian, was the top priority for the wedding. It was the only place we ever looked at… and would have it there again in a heartbeat.
Wedding Style
We wanted our wedding to be simple, relaxed and filled with love. We didn't want to spend tons of money on flowers or decor so we decided to do a flowerless wedding, collected our own jars and did almost all our decor ourselves with the help of family and friends.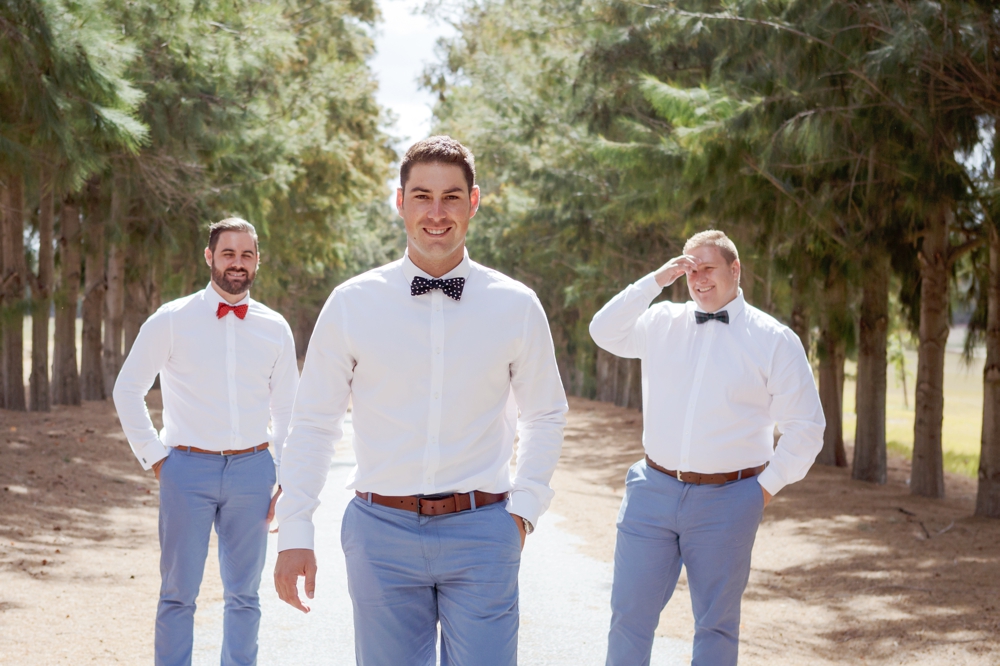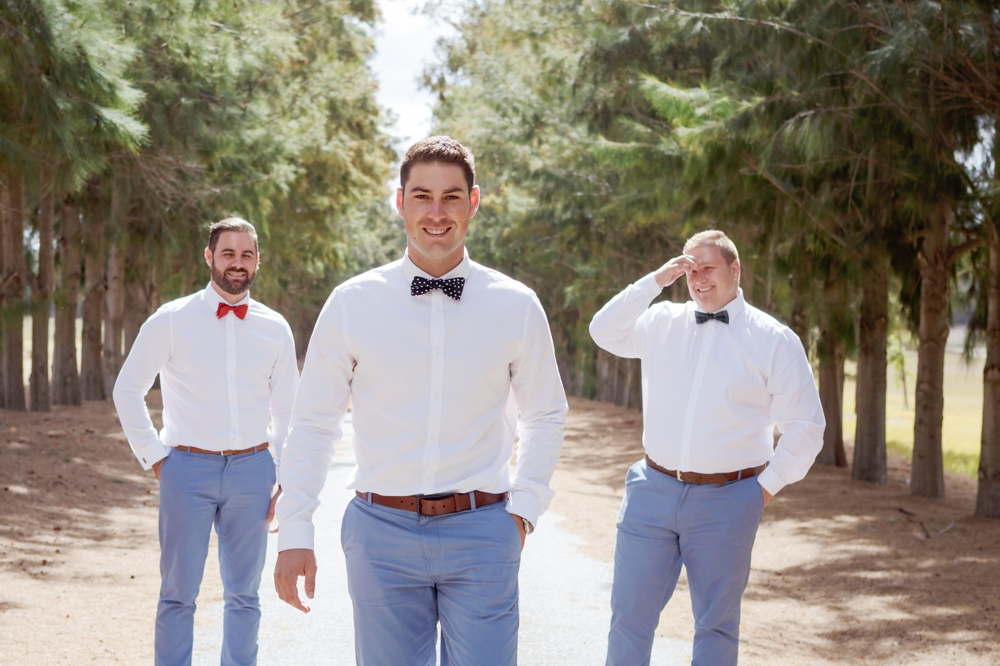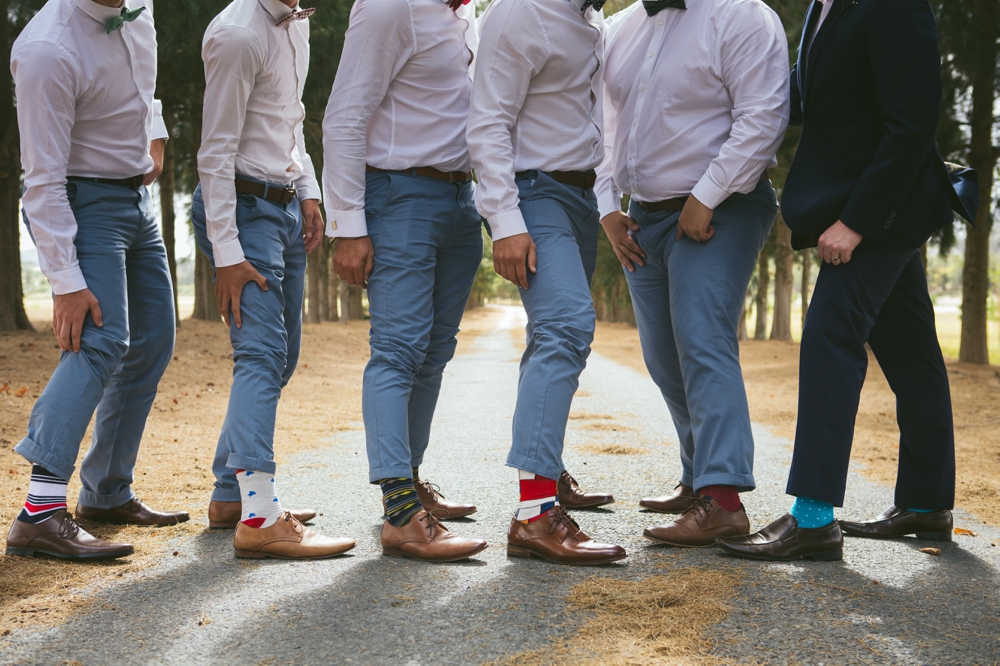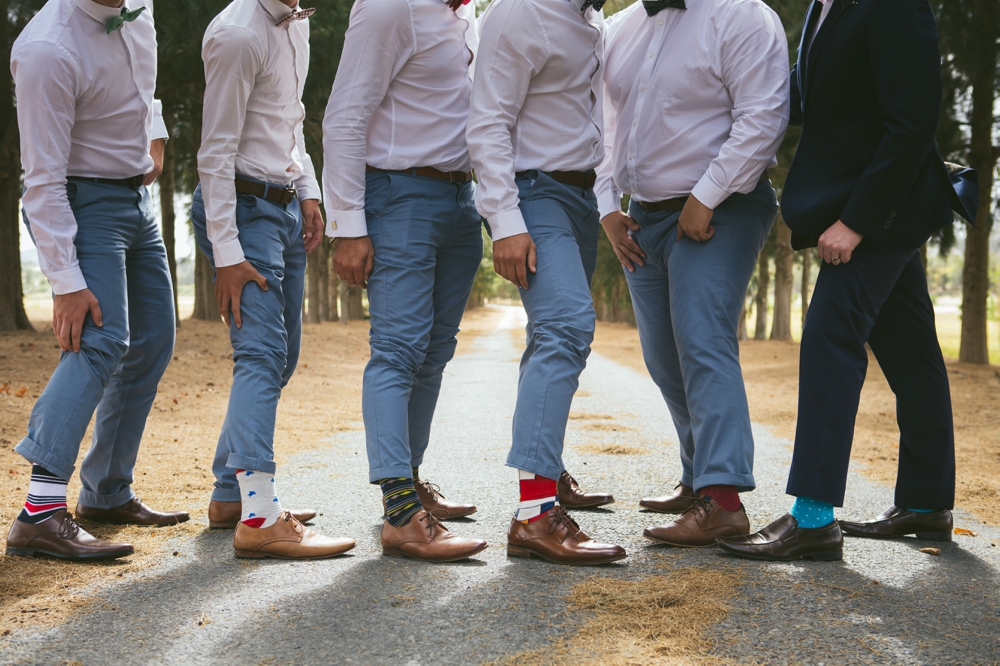 Wedding Details
We did an unplugged ceremony so that our friends and family would be fully present when we took our vows before God. Damian and his groomsmen did a surprise dance and lip-synch for me to a Backstreet Boys song. Just a perfect wedding surprise for me, since I love all thing theatrical and dance related. Anura organised a wine and beer tasting (craft beer was a MUST for Damian). We both love playing games together and so we had lawn games (despite the pouring rain for much of the day) and board games available inside near fireplaces. The food was rustic – pizzas, cheese and meat platters, burgers and brownies. Hearty, rustic and most importantly… YUMMY!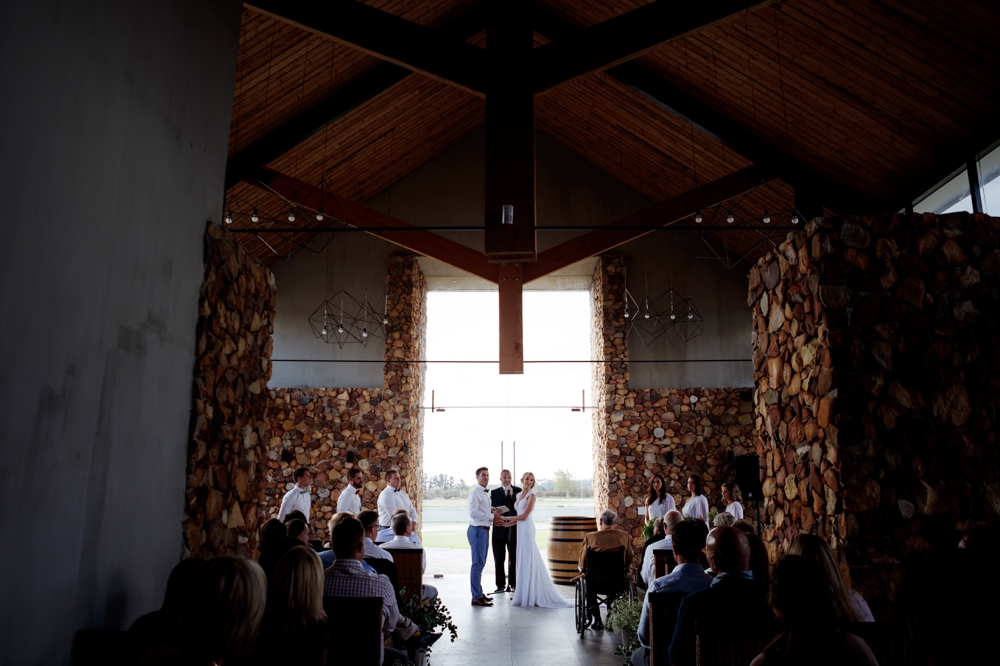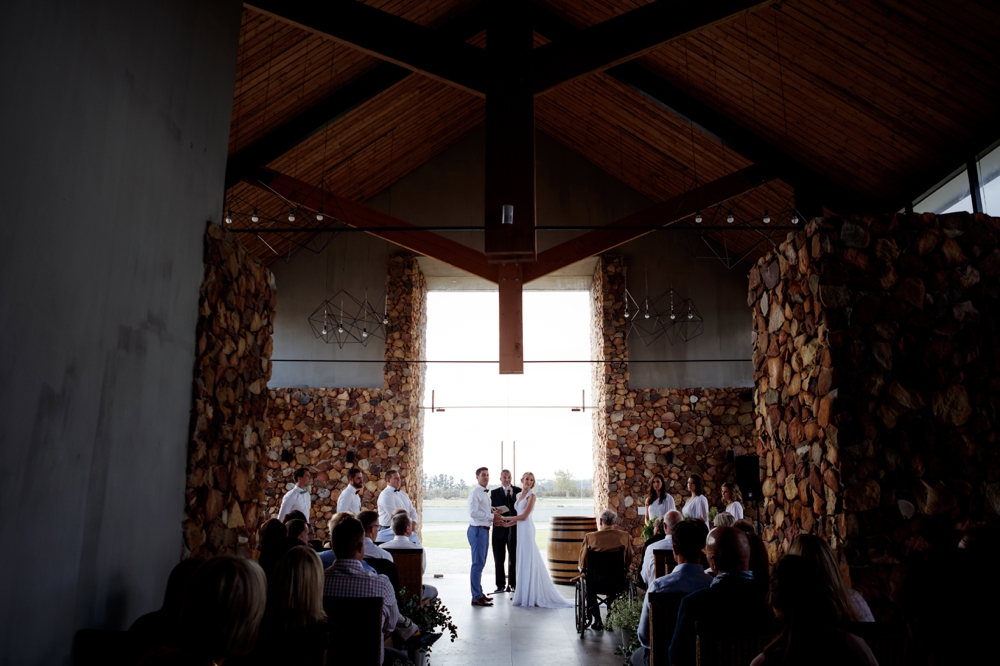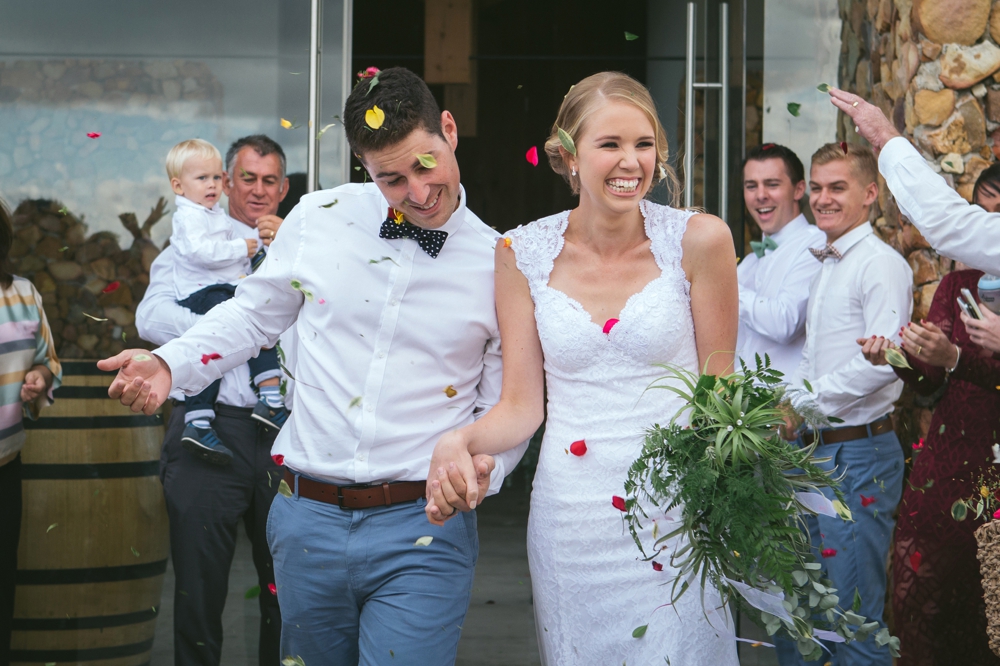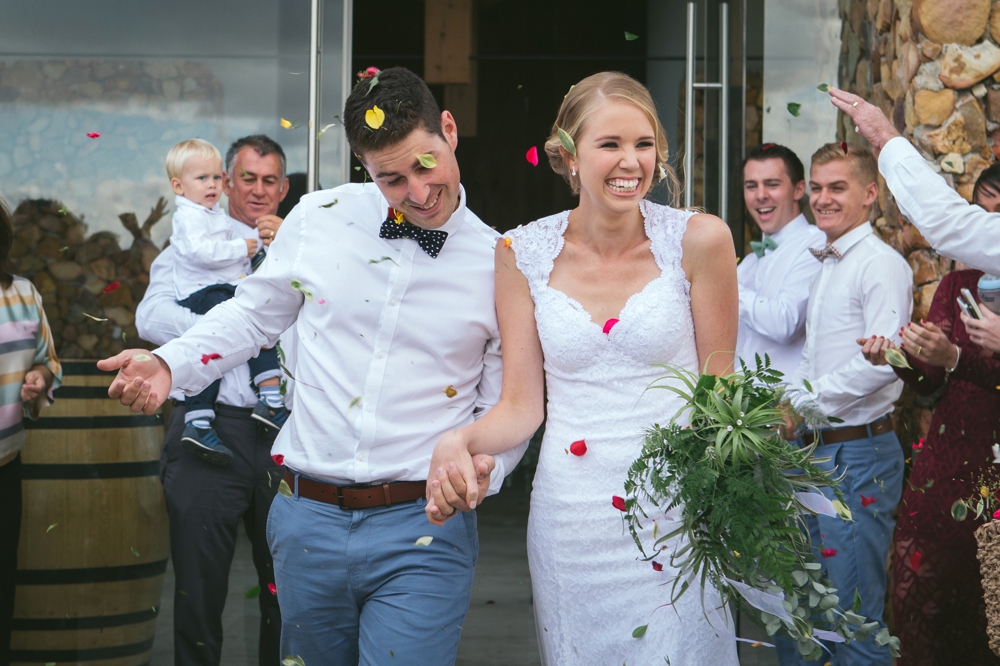 DIY Elements
EVERYTHING… almost! Much of the decor was put together by our mothers and bridesmaids. The bridesmaids and bride even went to set up the morning of the wedding and the groom and groomsmen went to do the heavy lifting the day before. We wanted things to be relaxed and fun and a lot of that came from getting involved.
The Flowers
We opted for a flowerless wedding. Dianne's stepmother put all the flowers together for the decor and even made her beautiful green bouquet. We wanted it to have a very earthy and rustic feel.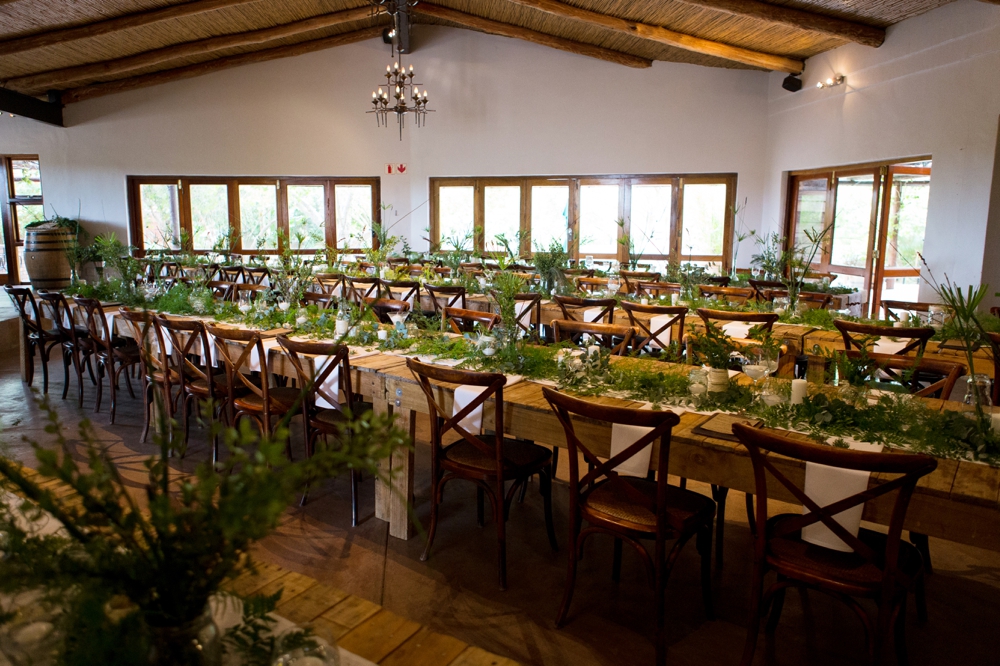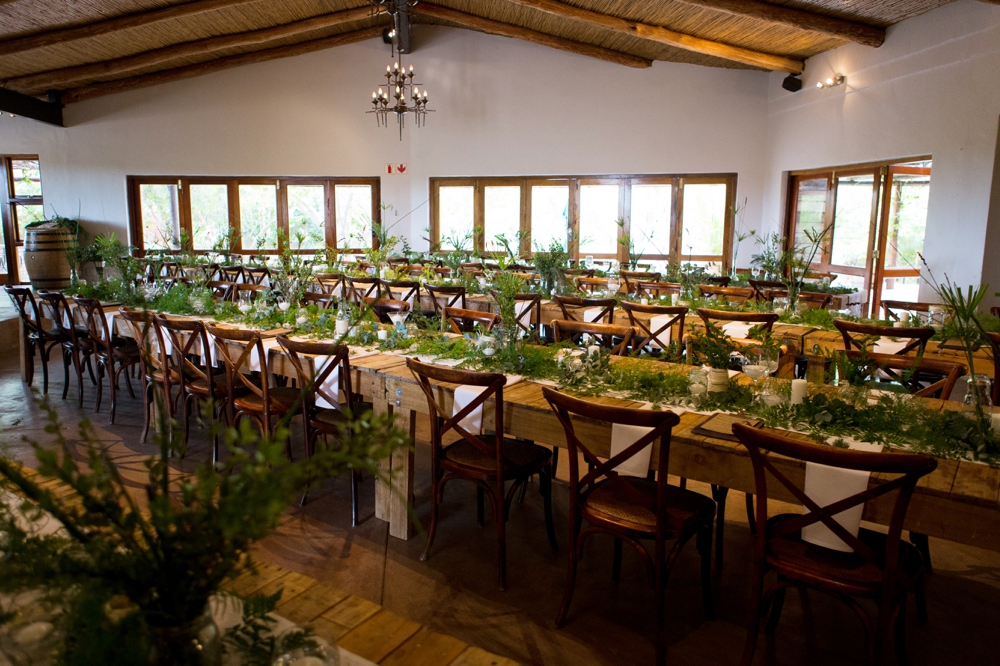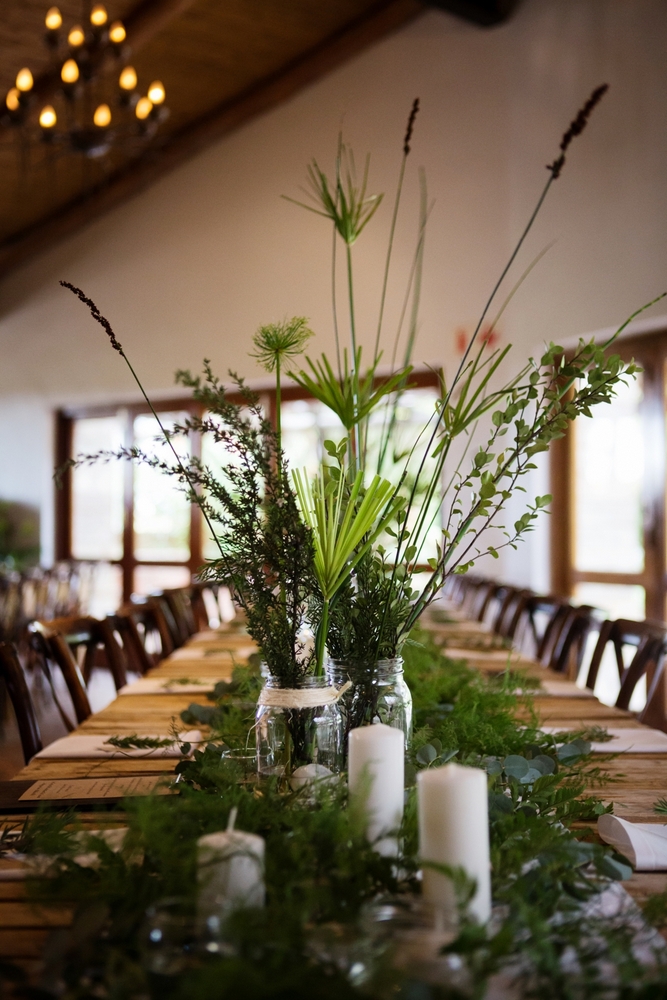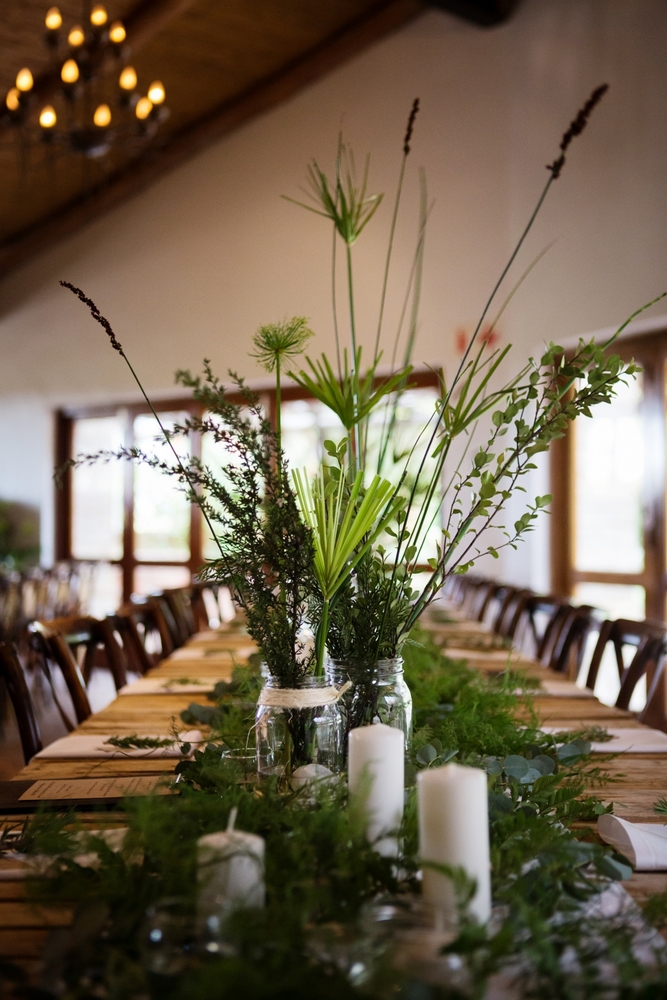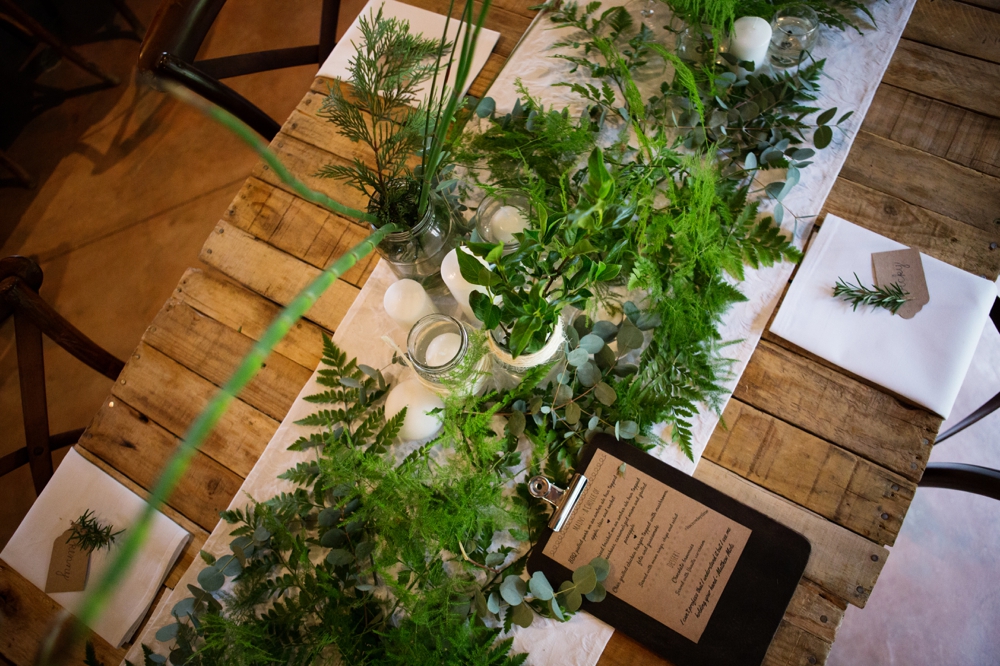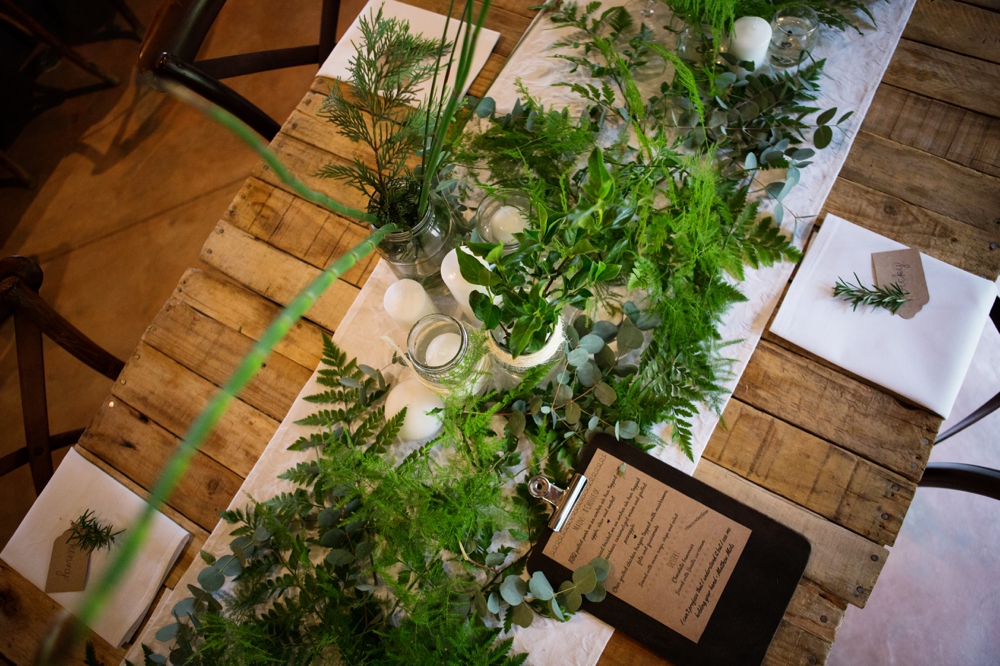 The Dress
I had my gown made by Jacky from Mint Studios – wow, what a talent! I knew I wanted lace and a peephole back but she helped with finding reasonably priced material and adding her wisdom to the look of the dress. It was so much fun going through the whole process.
The Bridesmaids
I had three bridemaids. All the girls were different shapes and heights and I wanted them all to feel comfortable in their dress, so we all decided on a design. Jacky also made their dresses. We wanted them to be floaty and in white to match the simple, rustic and relaxed wedding.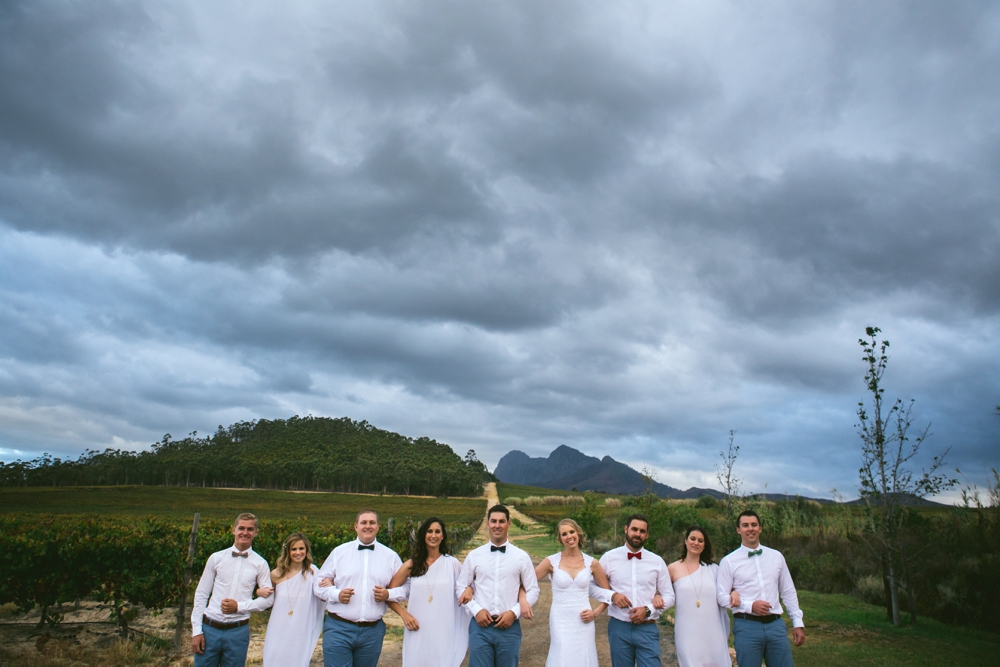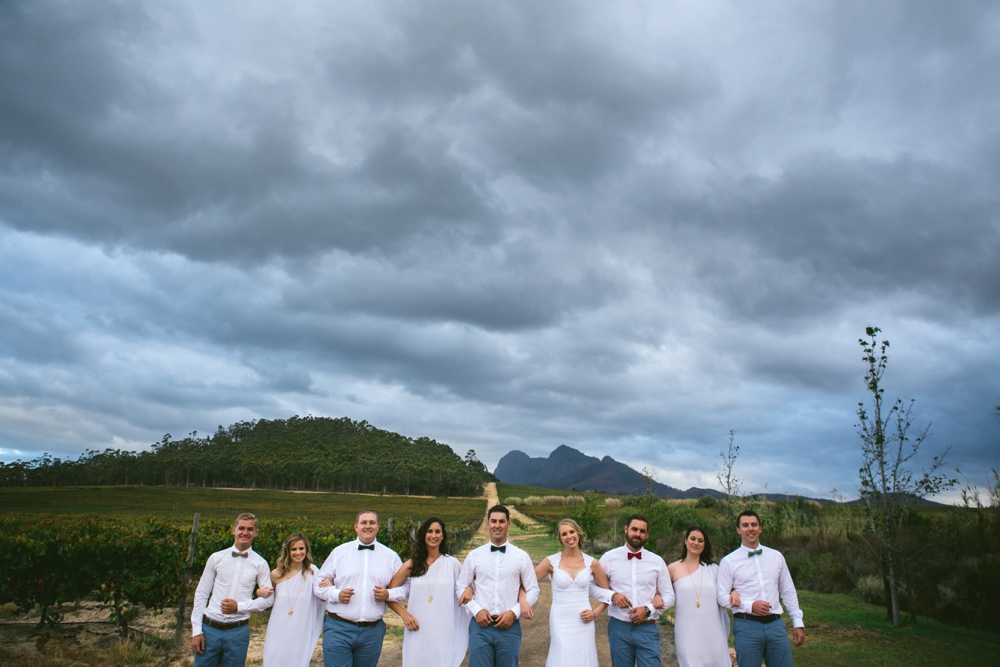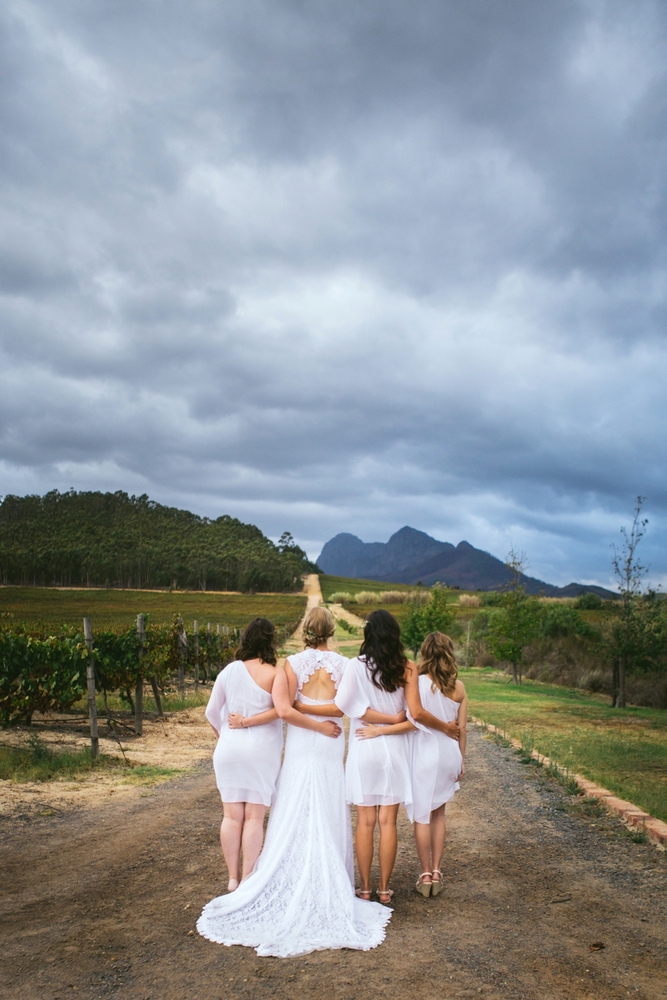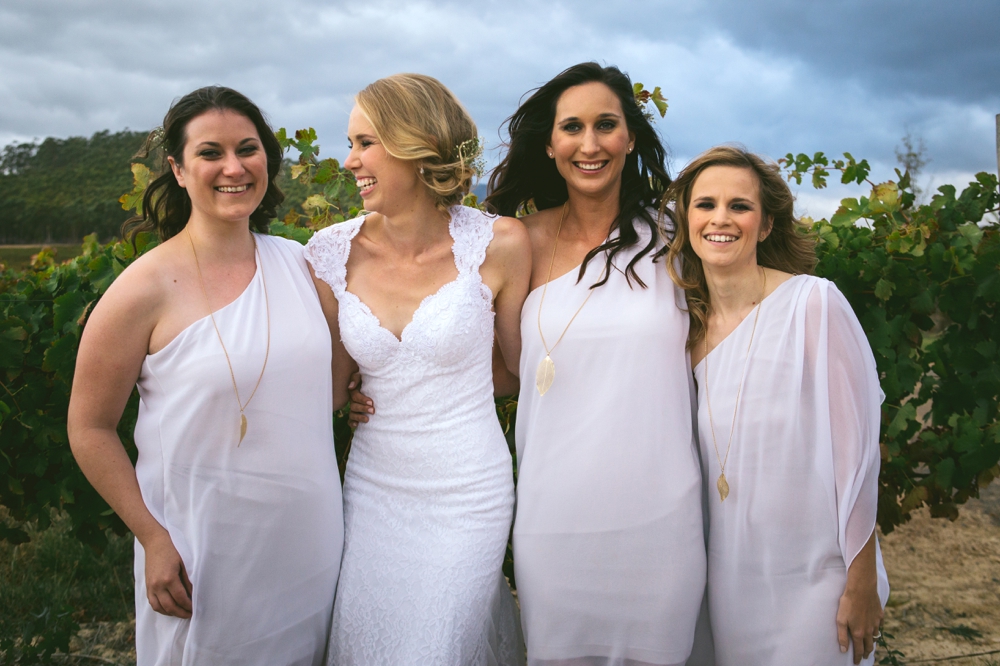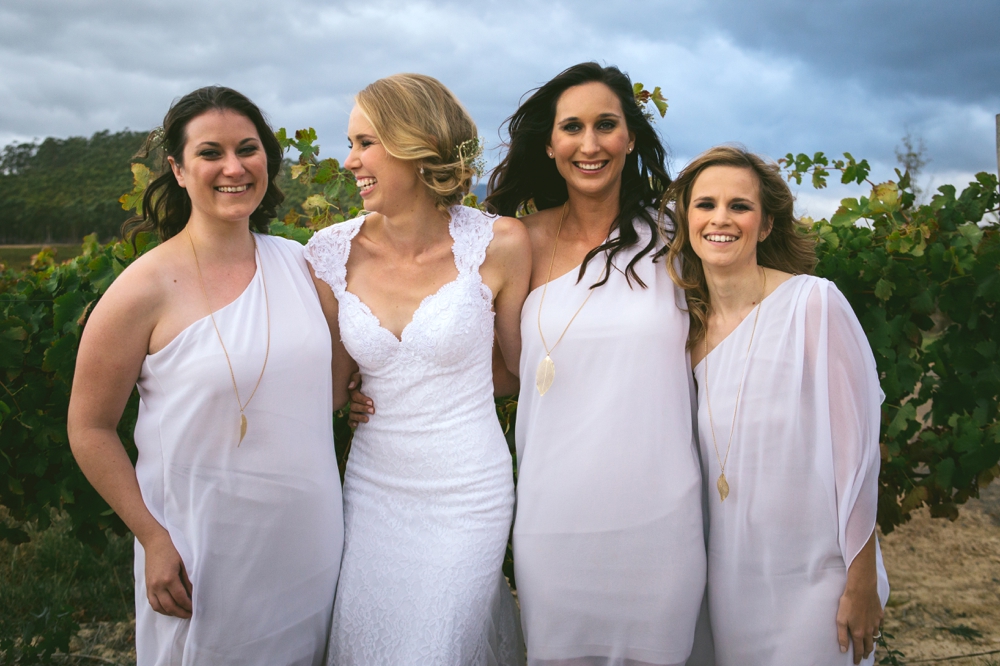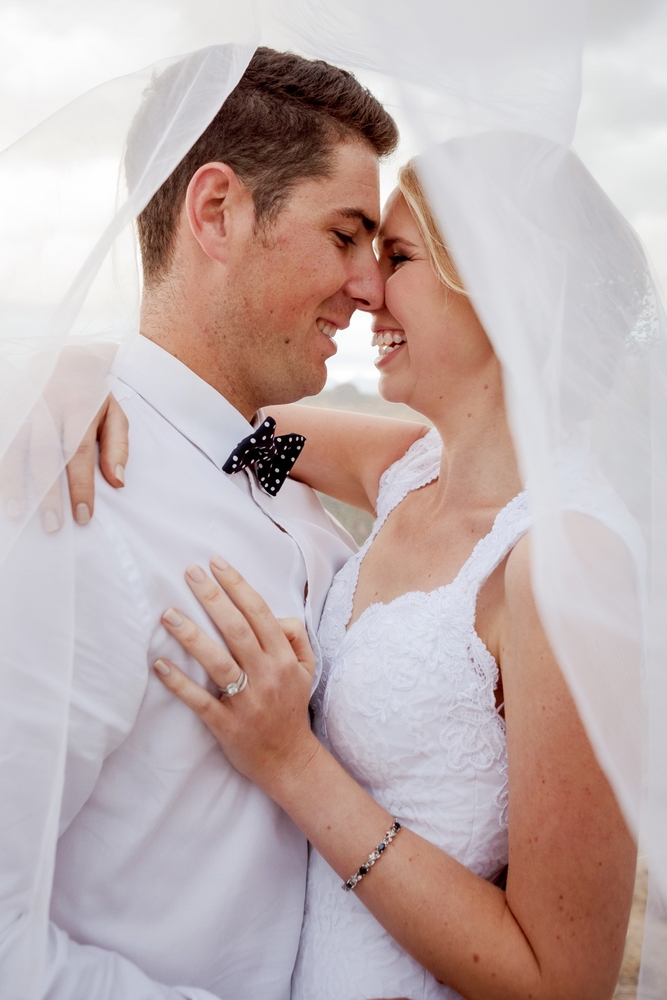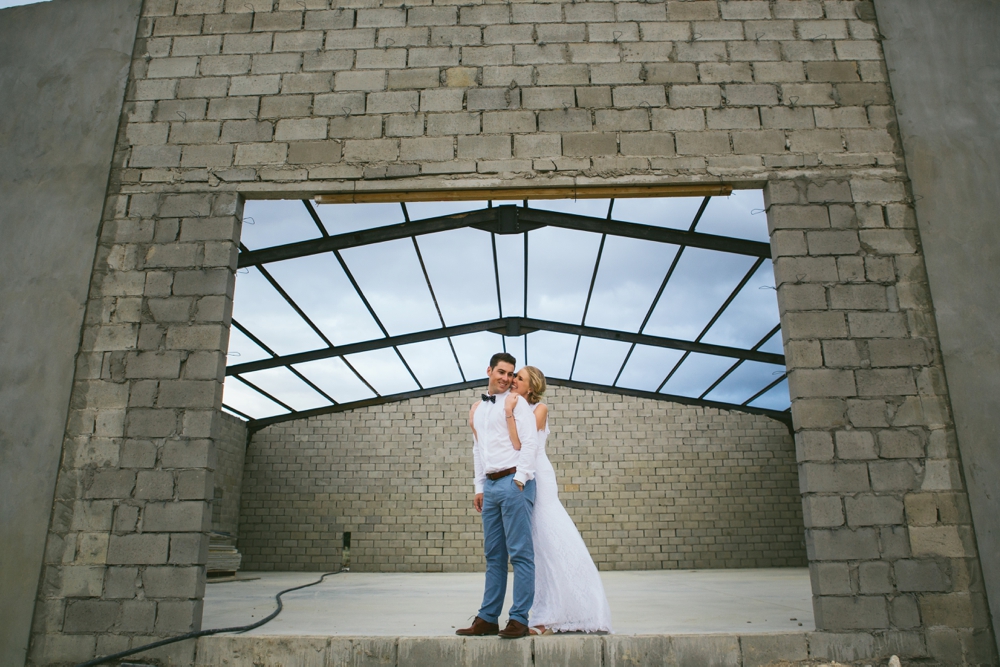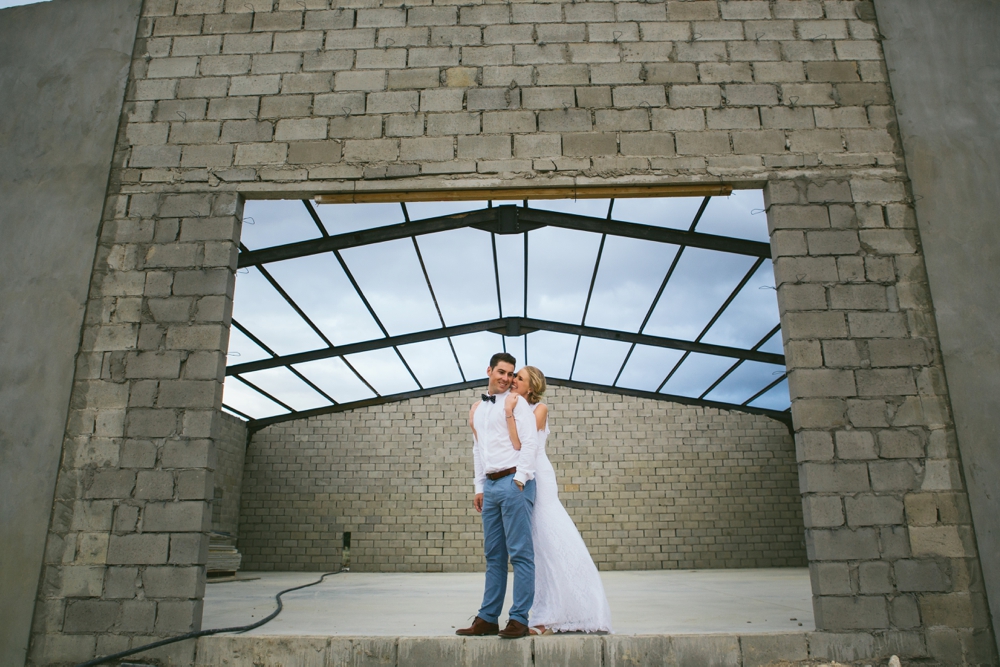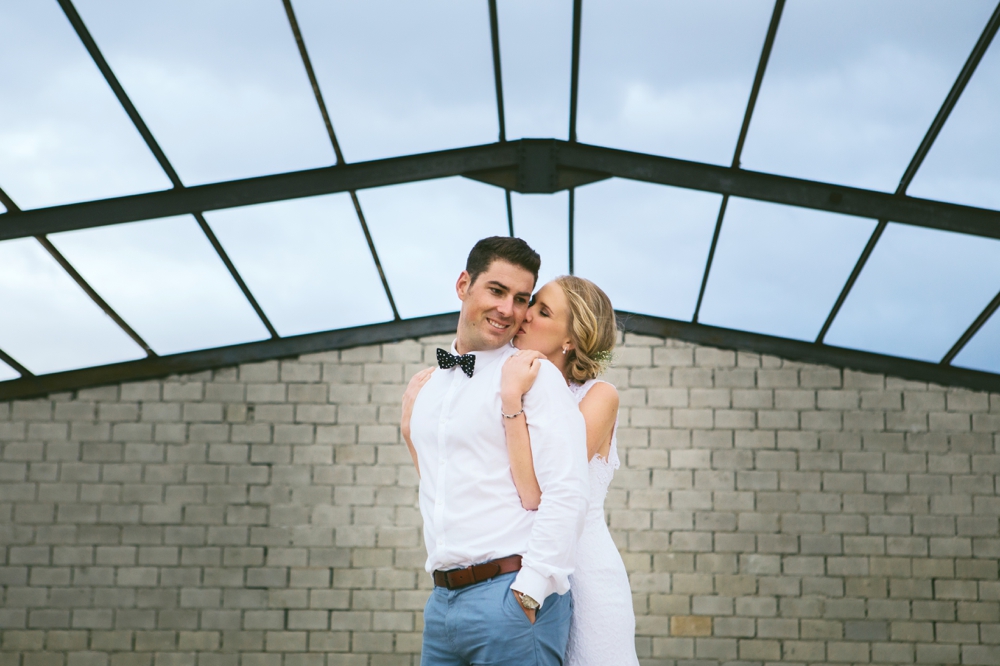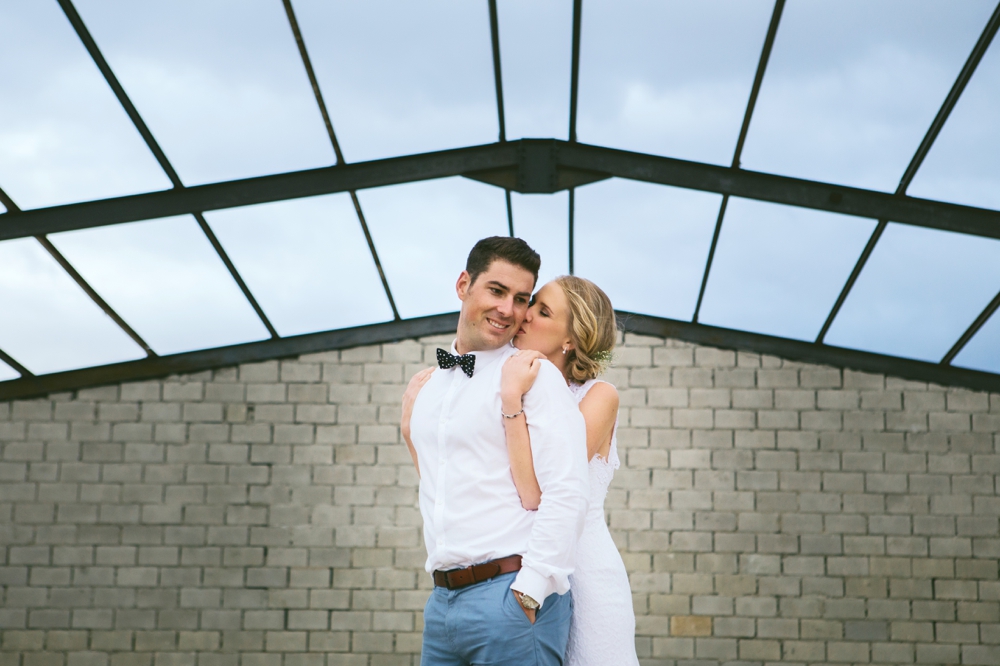 Memorable Moments
The love! There is something powerful about the love that is shared on a wedding day. The people that come together to share their love for you and the incredible feeling of announcing your love for one another in front of all your family and friends. I know weddings can be stressful, but words cannot describe how perfect love can make a wedding.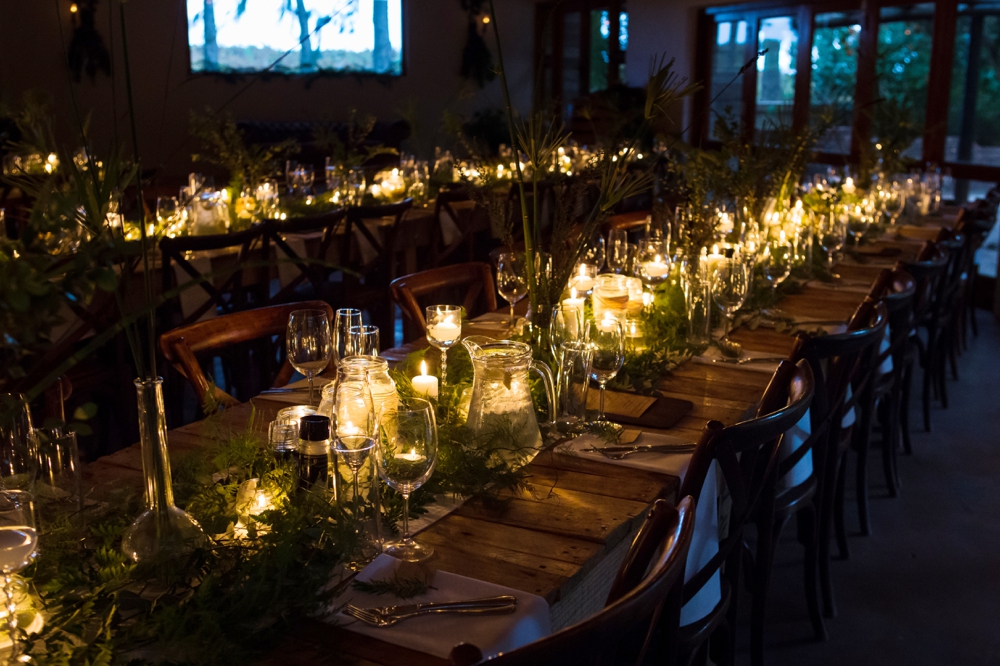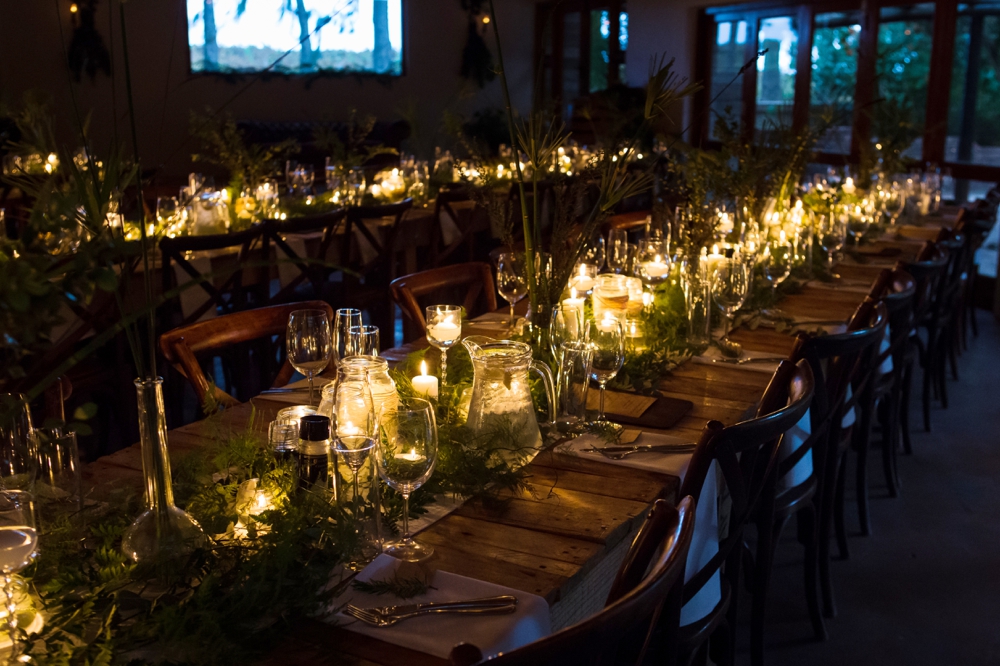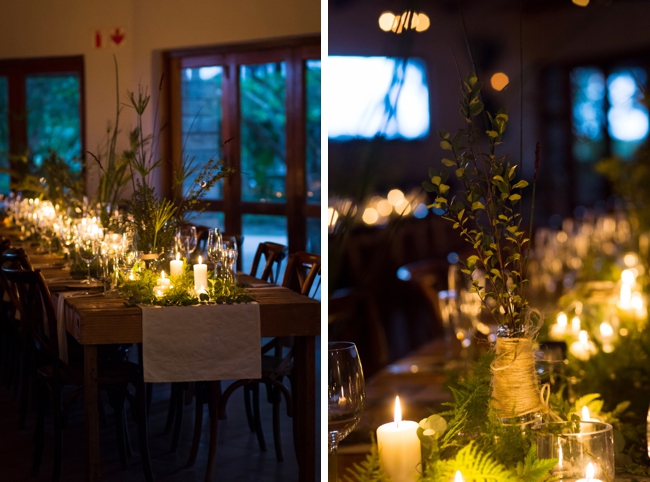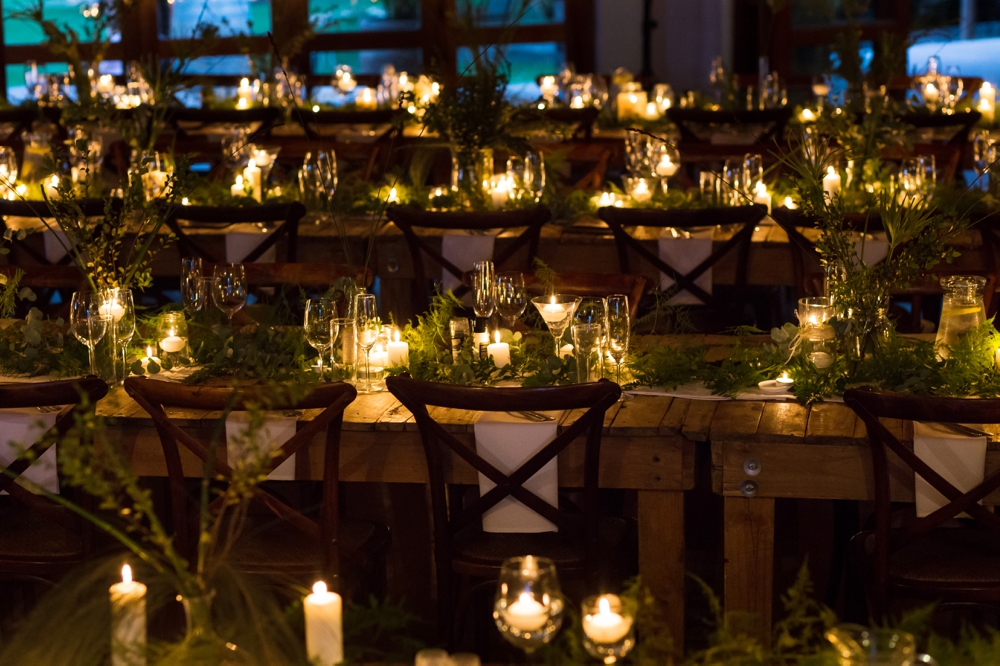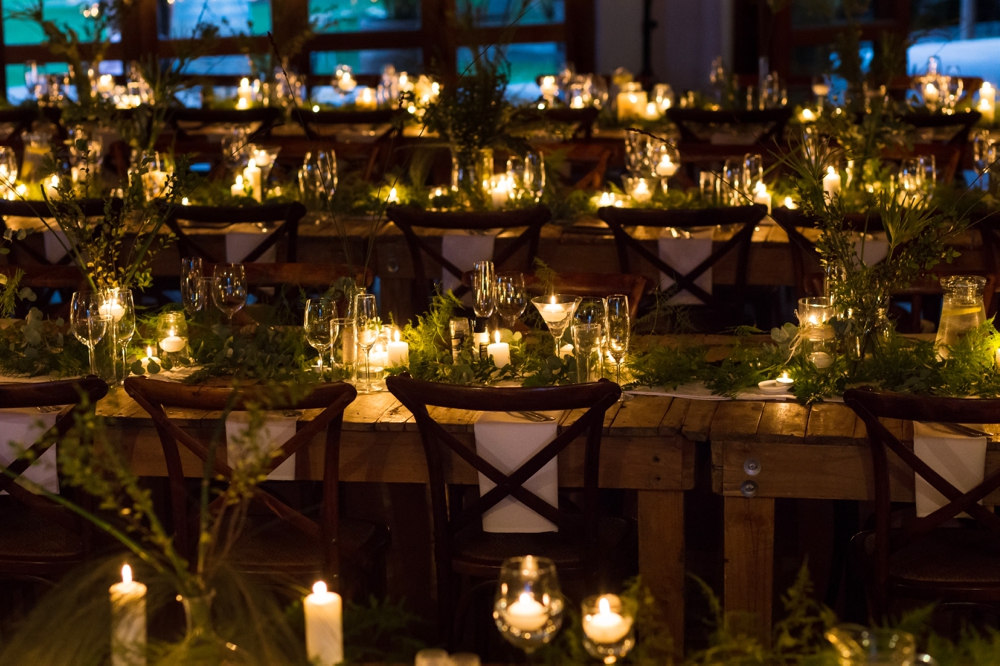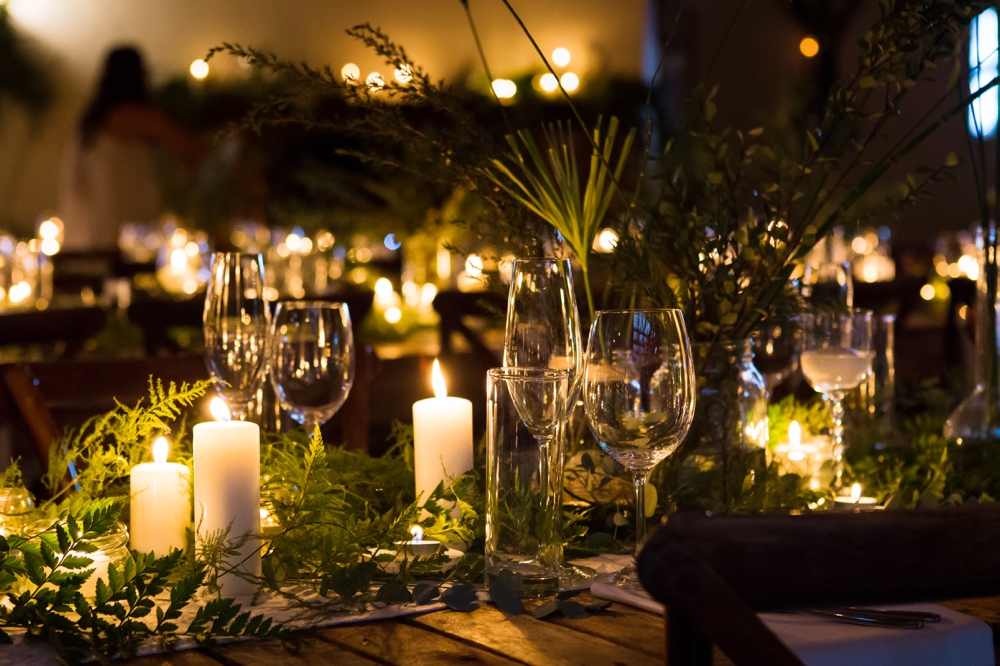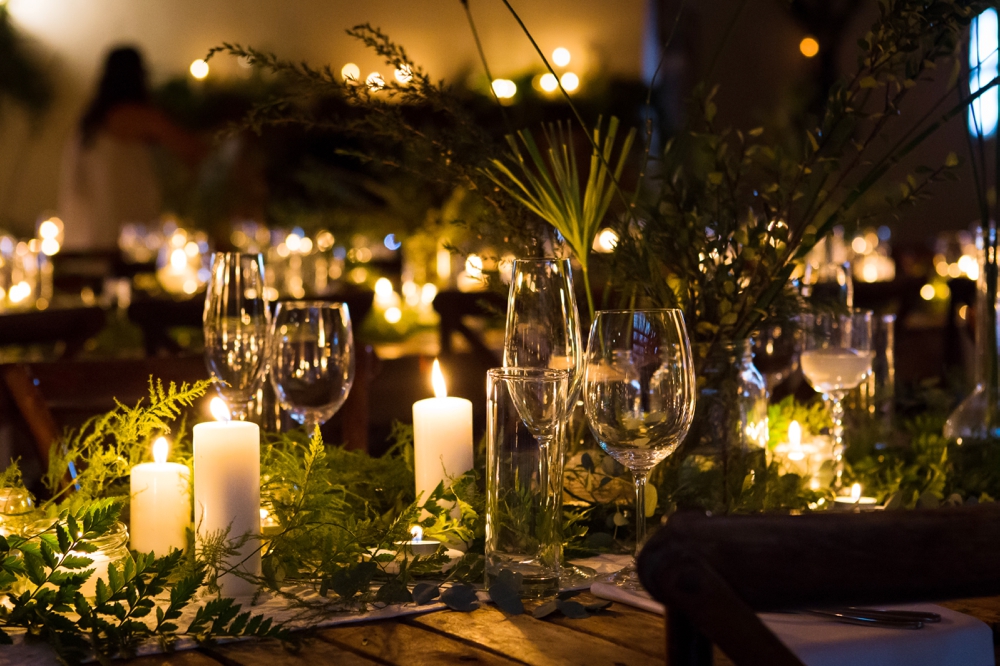 Best Decision
Staying relaxed… and making Damian the wedding planner! He is incredibly organised and proactive. He made planning the wedding an absolute pleasure and the whole process brought us close together.
Advice for Future Brides & Grooms
Remember that the love that you have for for your future husband and wife will outshine any detail. Always remember why you are getting married and that ultimately your marriage and relationship is the most important part of your world.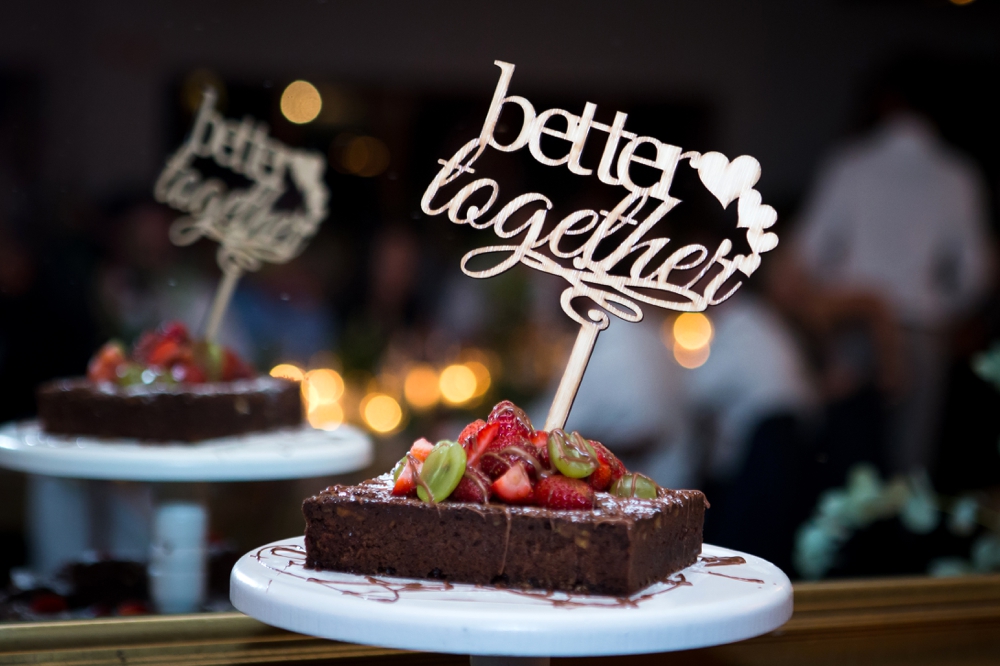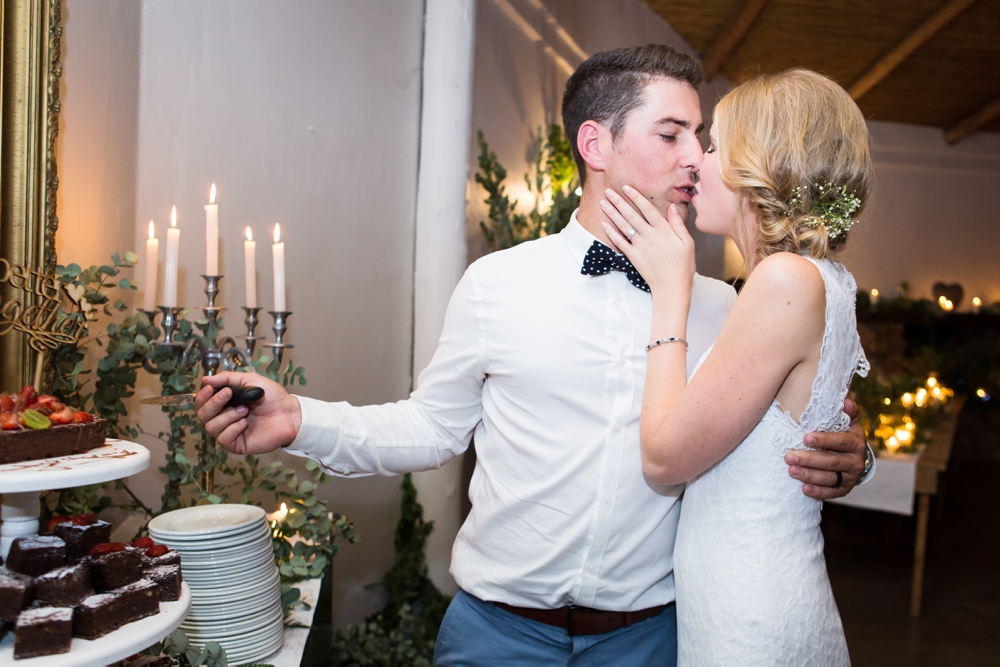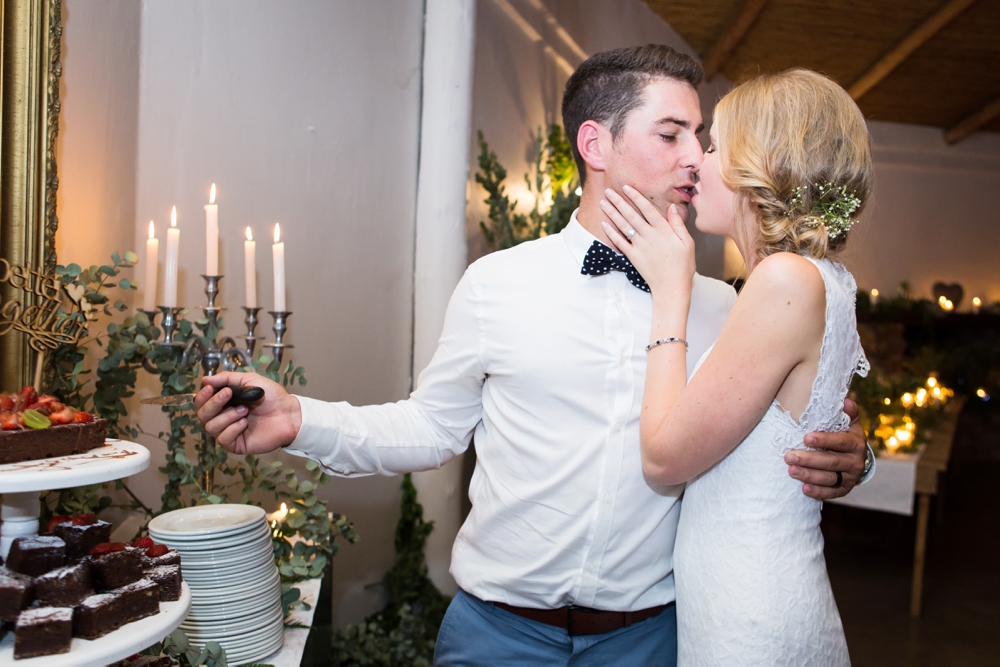 You can see more from this wedding on Ruby Jean's blog.
SERVICE PROVIDERS
Venue & catering: Anura Vineyards | Photography: Ruby Jean Photography | Flowers & décor: Kim Palmer (bride's stepmother) | Video: Bride's stepfather | Bride & bridesmaids' dresses: Mint Studios | Hair & makeup: Hashtag Makeup and Hair | Groom's attire: Old Khaki (pants); My Bro Tie (bowties) | Hiring: Quirky Parties (lawn games); Goeters (tables) | DJ: Your DJ