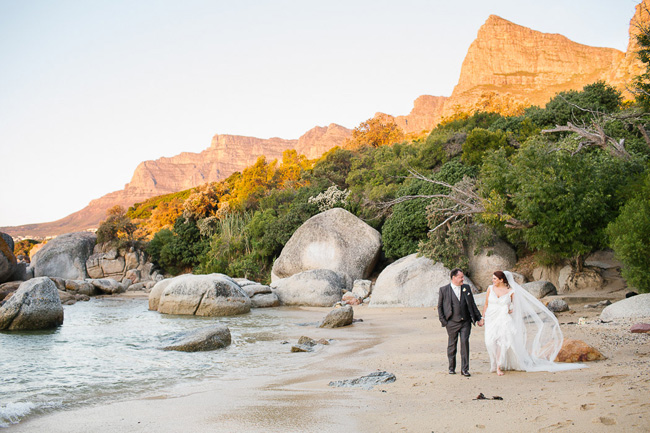 Today's wedding really has it all. An absolutely breathtaking Cape Town destination wedding location (12 Apostles, caught between sea, mountains and big blue sky), sweetly sophisticated Africa wedding details (including gorgeous foiled stationery, a marimba band, and a biltong food bar – love!), and crazy gorgeous florals from our favourite ladies at Green Goddess. Dieter and Daniella met in another iconic Cape Town location (the Waterfront) and decided to seal the deal with their familes and friends with one of the best views in the country (and in my opinion, the world). From their elegant gold and pink palette, to the dreamy beach portraits, to a darling gold-touched cake, and not forgetting Tasha Seccombe's beautiful pictures, it's the perfect mix of classic and contemporary with a healthy helping of homegrown. *This post includes affiliate links. The cost to you remains the same, but SBB may receive a commission for any sales made.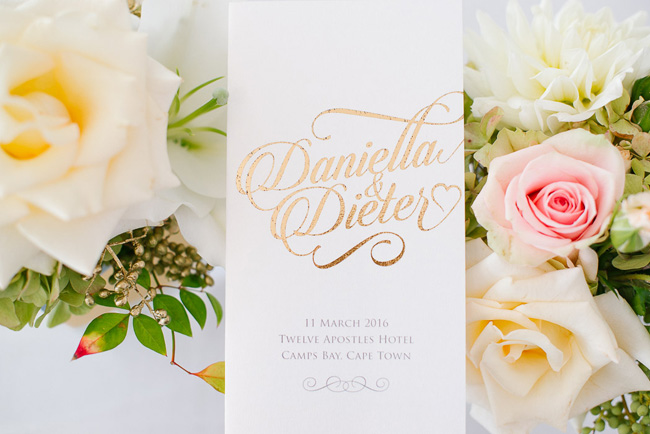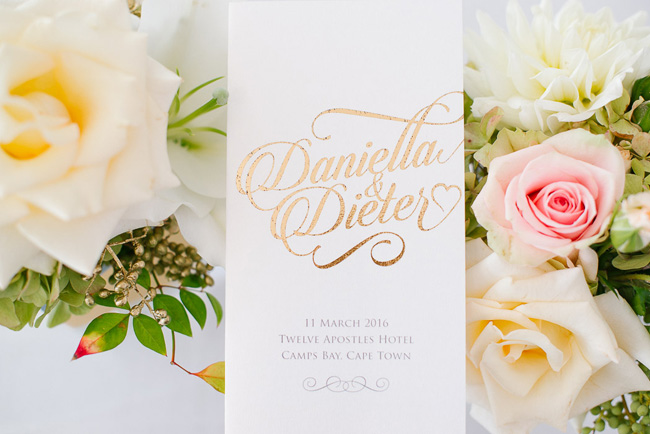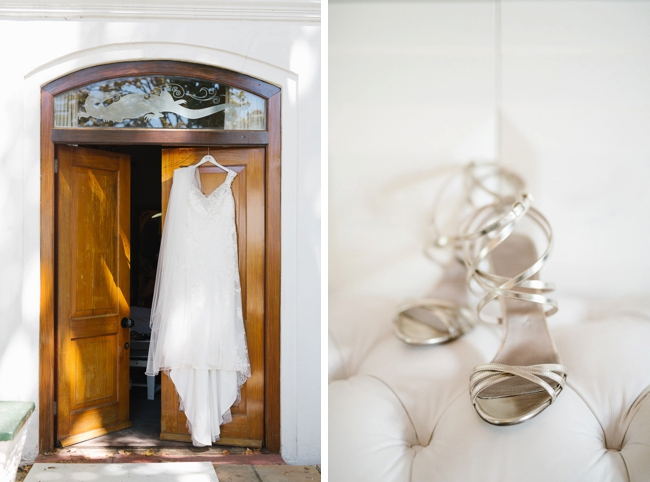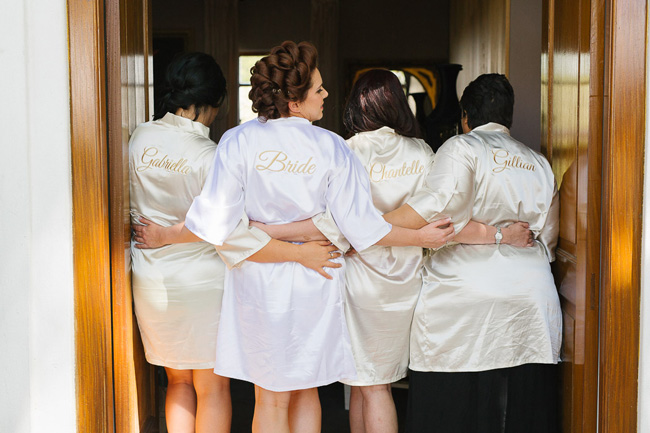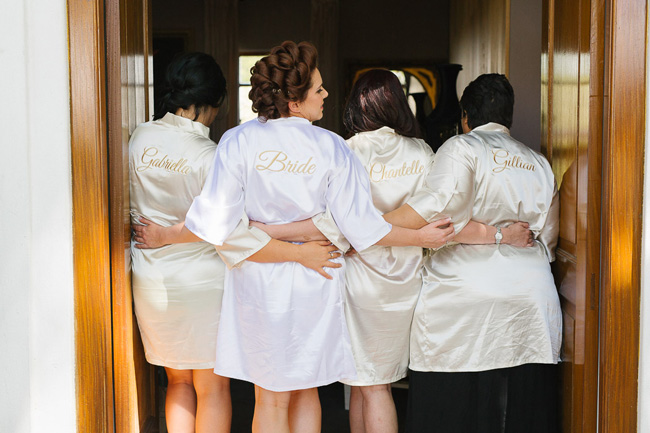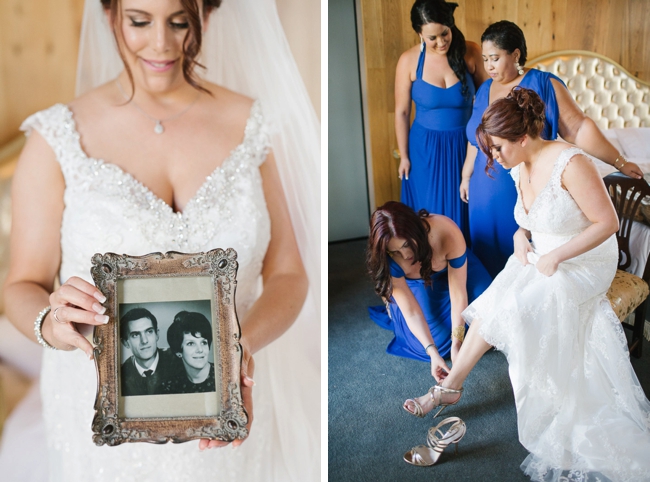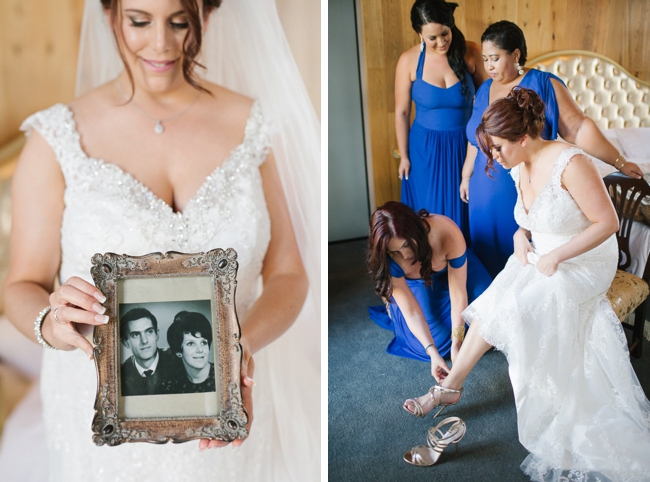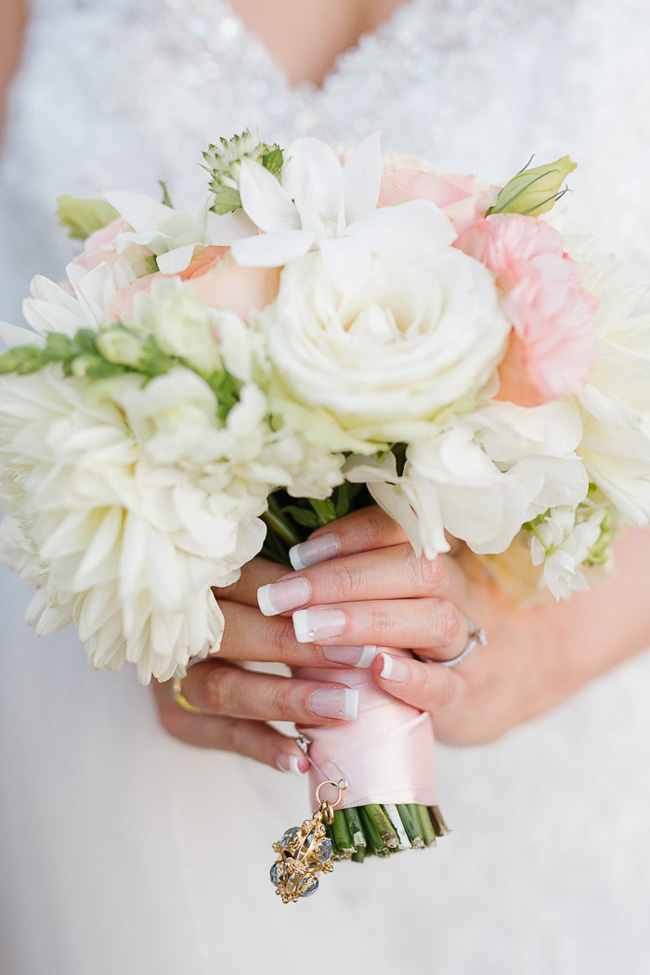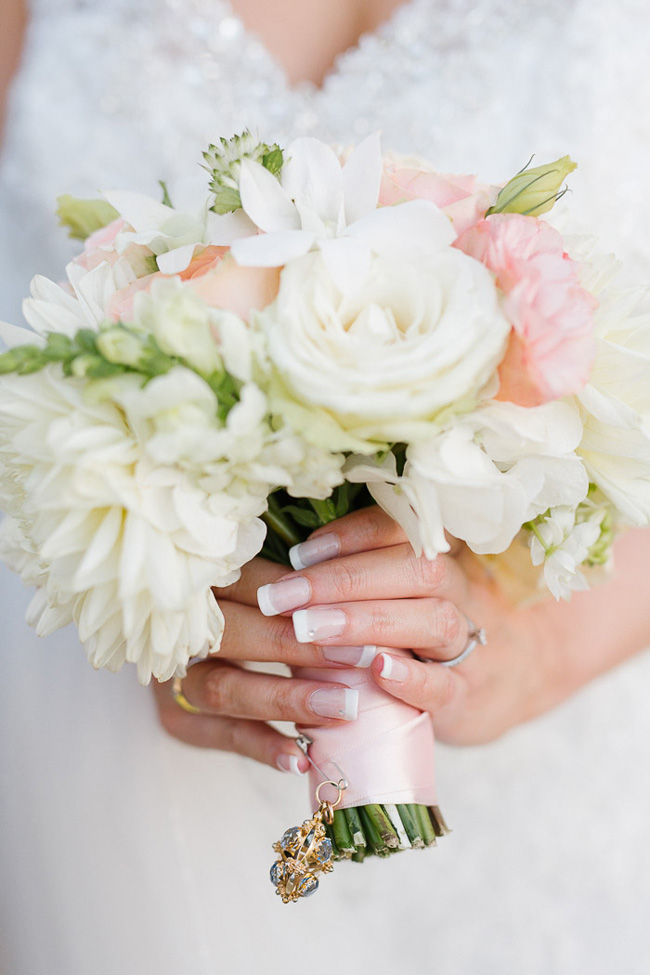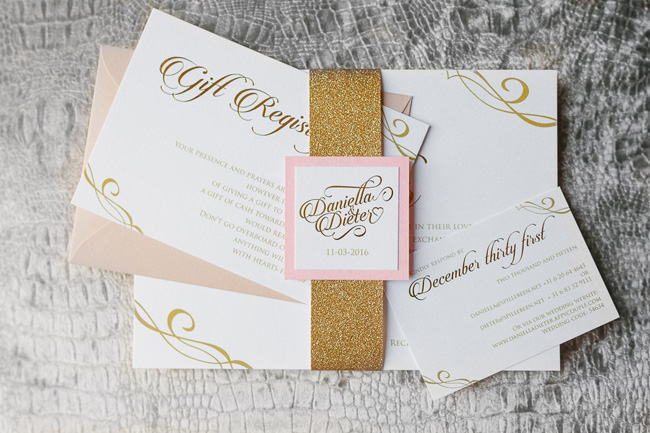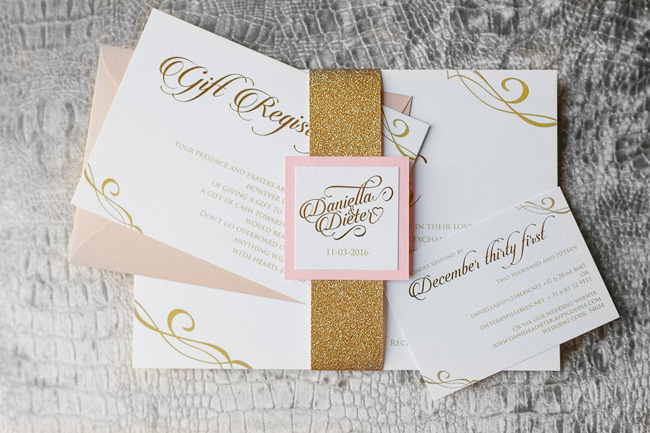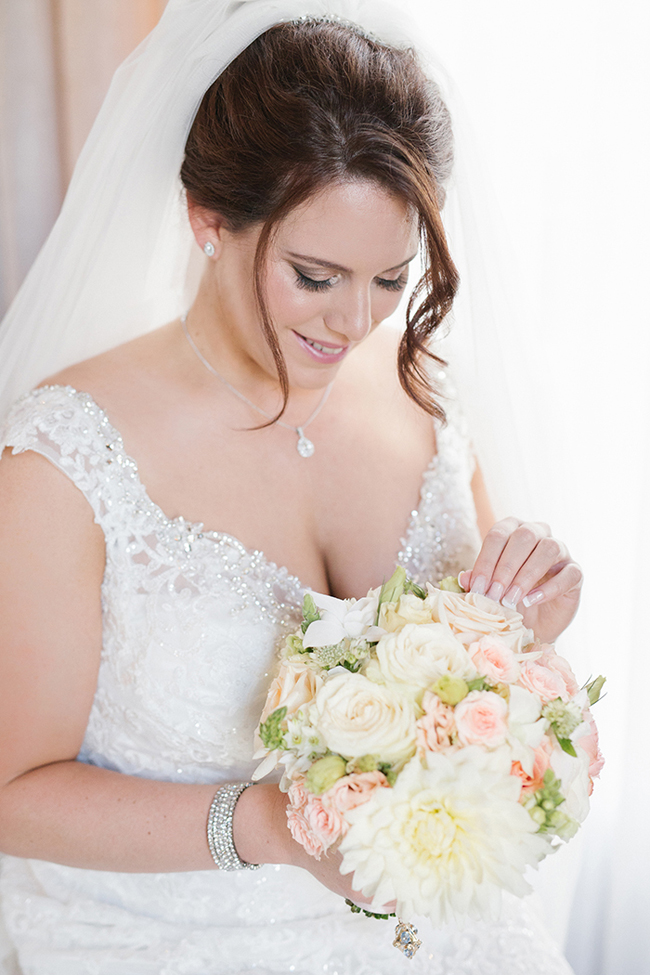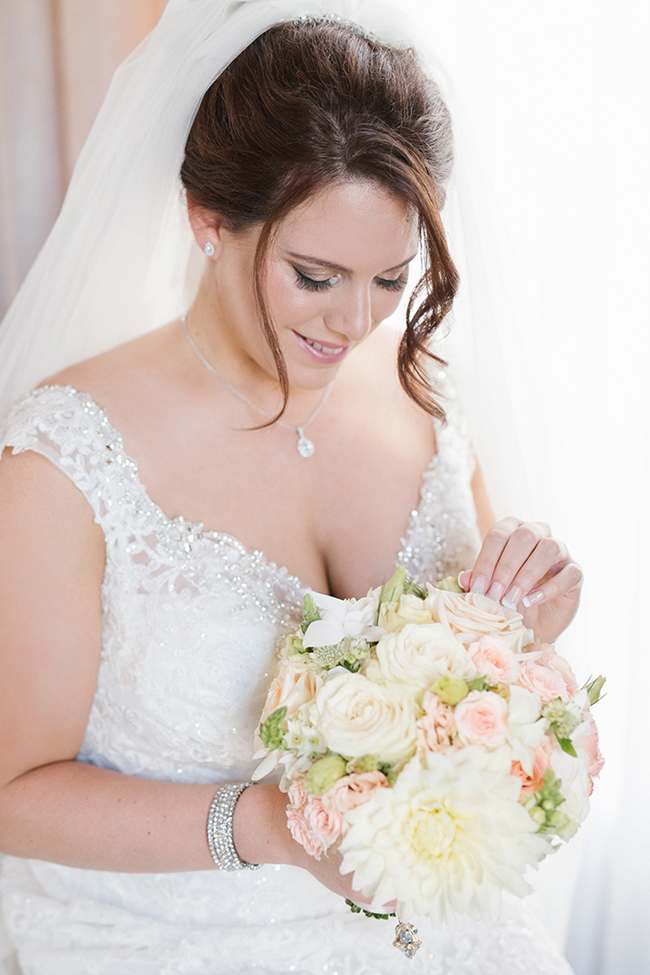 Love Story
One Sunday afternoon, I arrived at Ferrymans at the Waterfront in Cape Town, to find a stranger sitting in my usual seat. I decided to sit right next to this person and find out who dared to sit in my seat! I sat down, ordered a bottle of wine for myself and my niece (who was with me), and after checking him out, she and I conspired via text message to have a little 'disagreement', which would end in her toddling off to go shopping and leaving me with this very handsome stranger. We started chatting – unfortunately not for long as he was just killing time before his flight back to Europe – but exchanged contact details. We had our first official date on his next business trip to Cape Town.
The Proposal
The proposal actually lasted a whole day. I was receiving arrangement after arrangement of flowers at work, but didn't suspect anything at all. That evening, Dieter took me out to dinner at his favourite restaurant, and upon arrival, there was a huge bunch of red roses standing next to our table – again, I did not suspect anything! During pre-dinner drinks, Dieter suddenly got very quiet and serious – I passed it off as him having received a text or email regarding work. Next thing, he excused himself and came back looking even more concerned and nervous! Little did I know, he had been to the kitchen to ask the chef if they could hide a ring in my soup. They decided it was too risky, as I could swallow it, but said they would make another plan, and a few moments later our starters arrived – mine had a side order of diamond ring! I was totally flabbergasted. We shared a very special moment just between the two of us, and of course when he asked the big question, I could not wait to say YES!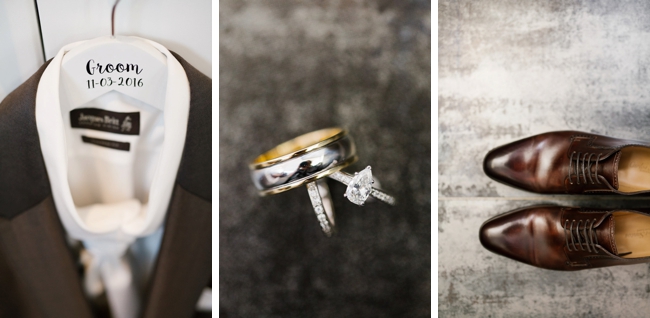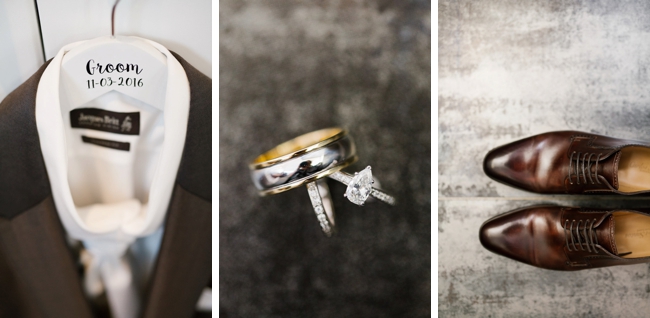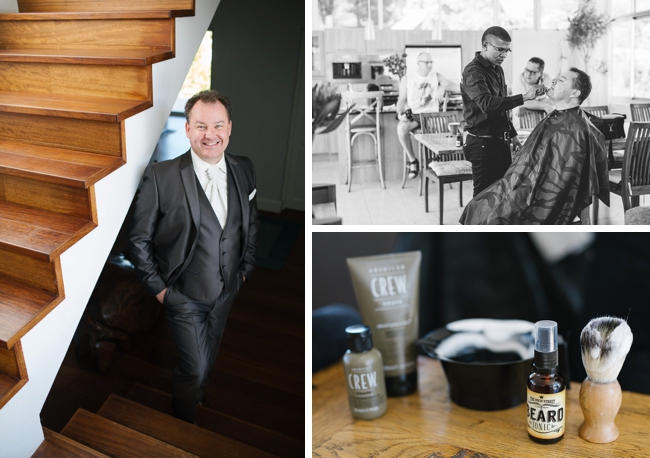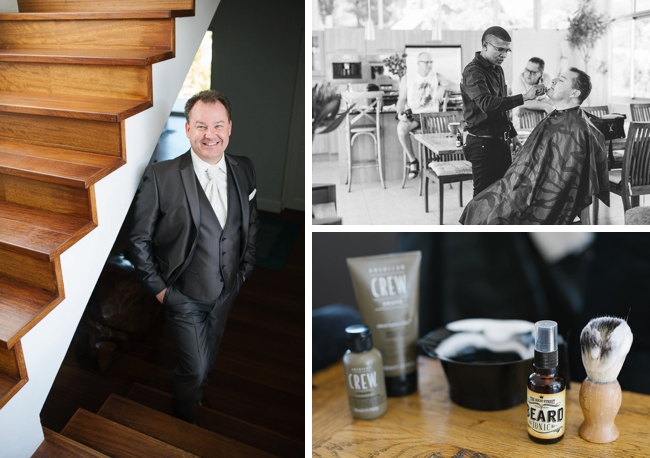 The Venue
Both of us absolutely love Cape Town (actually the whole of SA), and we were looking for a venue with a beautiful view. I had shown Dieter pictures of the 12 Apostles a while before we actually visited it and he loved it. It was the first venue we visited and we knew immediately that this was going to be the place, even though we did visit a few other venues afterwards. The views are breathtaking, the fynbos garden area for the ceremony is the perfect outside location and of course the fact that we could have our couple shoot on the beach was a dream. For Dieter, the drive along Victoria road to the 12 Apostles is his favourite route to drive in Cape Town. The venue was also the right size for the number of guests we were having, and of course a great place to let Cape Town show off, as we had many international guests at our wedding.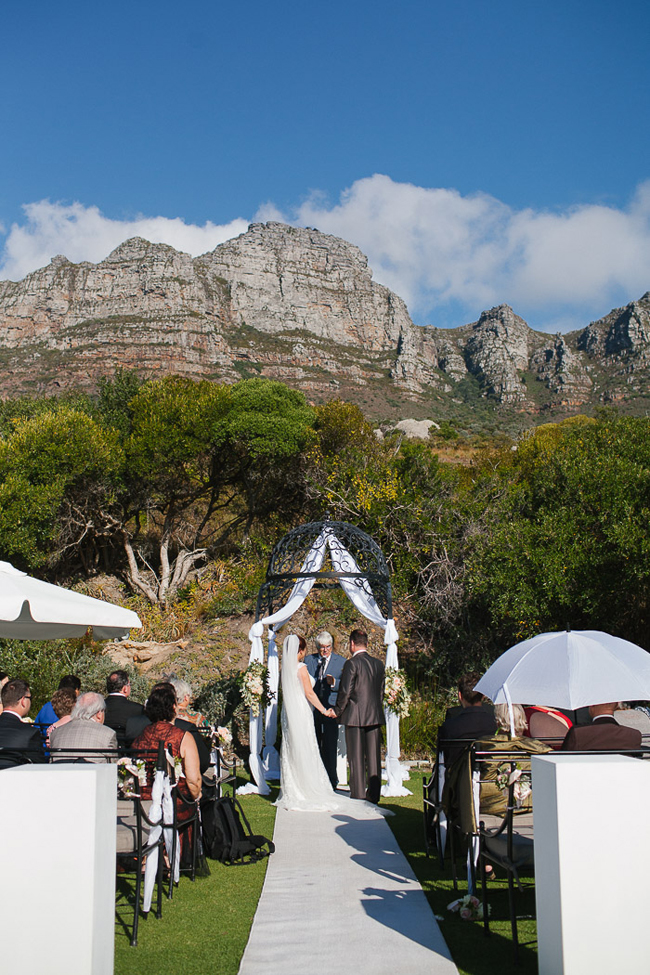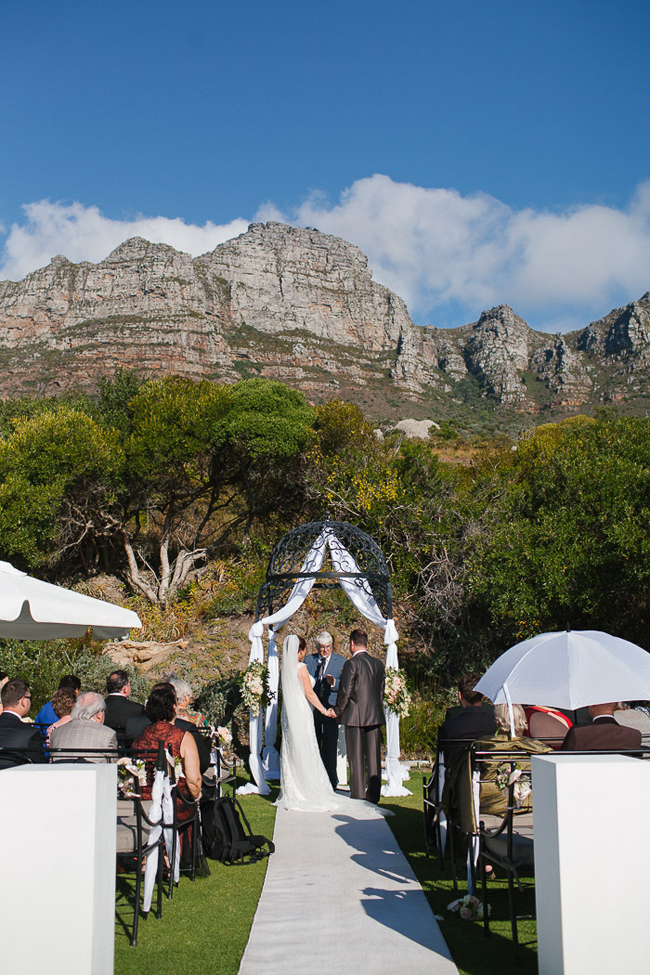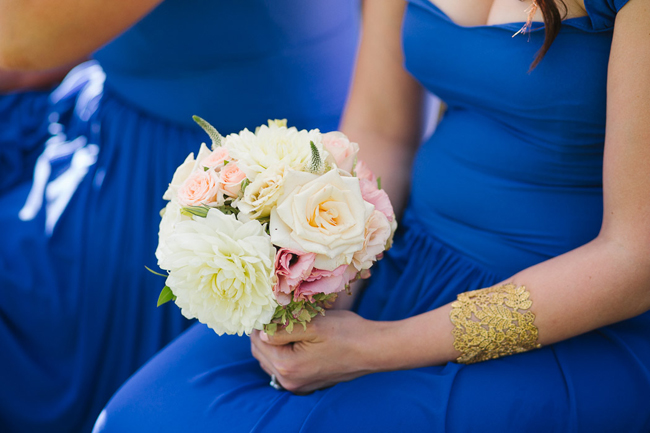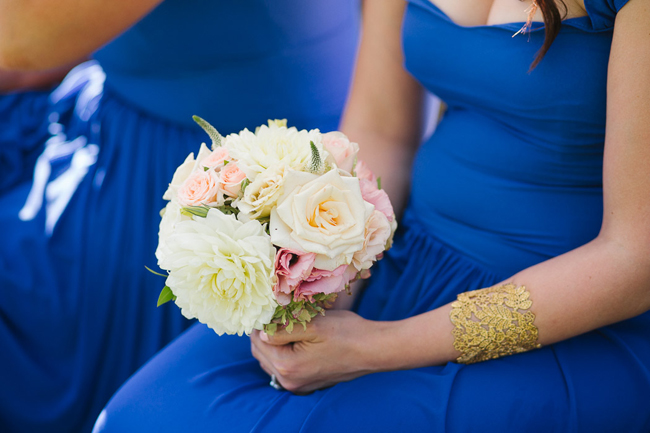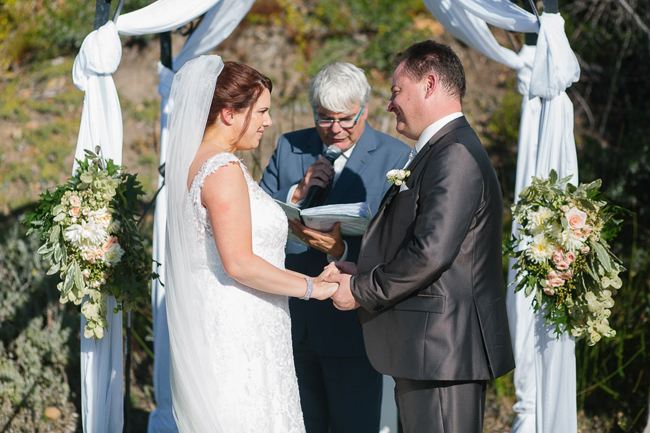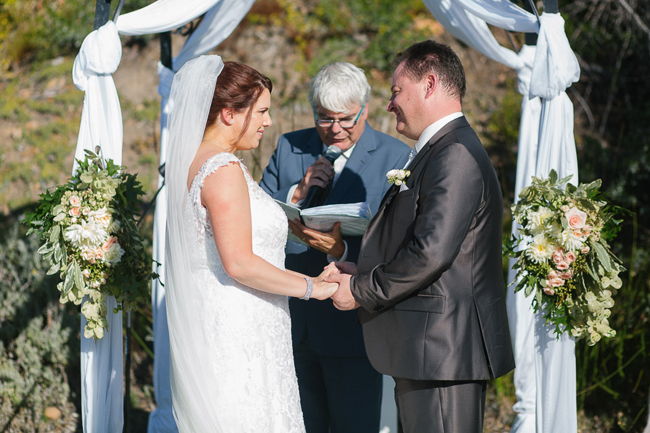 Wedding Style
We wanted our theme to be romantic, elegant and sophisticated but with a little touch of Africa here and there. Pink, gold and white were our colours and I gathered ideas for the flowers and some of the décor from various internet searches of other wedding flowers and Pinterest boards, etc. We also knew that we wanted many many candles. Green Goddess were amazing in helping to put together all our ideas and making sure all the details came together as beautifully as they did. For the African feel, we had the Marimba band, Ikamva, playing in the gardens prior to and during the ceremony and during the first part of the reception. We also chose the song "Mama Thembu's getting married" as the song for our exit back down the aisle and during the confetti throwing. During the pre-reception, we also had a Biltong Bar with various types of biltong and droewors for the guests to nibble on while we were having our photos taken. Finally, our menus were in the shape of the African continent, and the gifts for the guests were a CD of the marimba band's African music. As we had many international guests at our wedding who had never been to South Africa before, it was lovely to introduce them to the country, Cape Town specifically, and her charm. Seeing their reactions and hearing their comments of how beautiful the country is, was lovely to hear!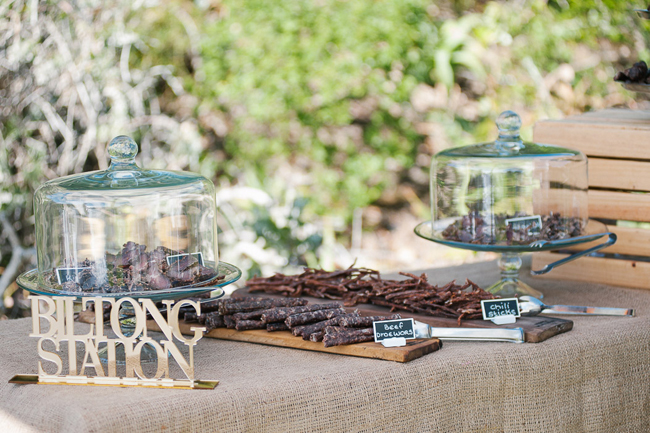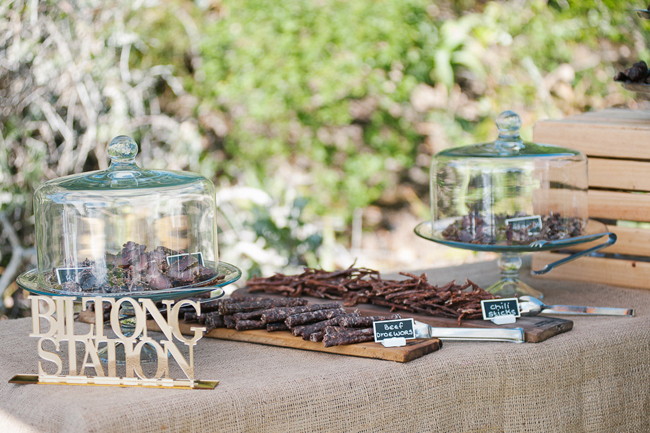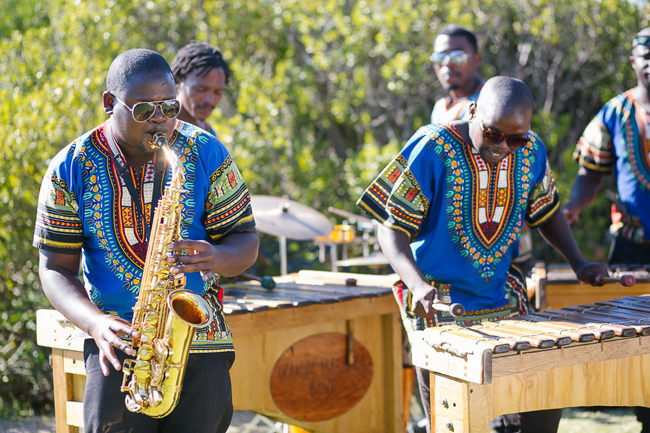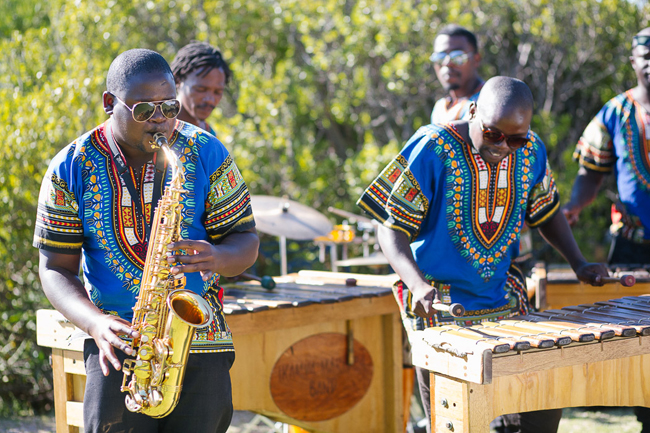 Wedding Details
I think one of our favourite details was the Warwick Wedding Cup that we drank from during the ceremony. From the day we got engaged, we said that somehow this had to be a part of our wedding. As we are both not religious but more spiritual, we still wanted to incorporate some sort of ritual to symbolise our love and union. Another very important detail was the lantern and candle that I had as a memorial to my parents. Dieter lit this candle as a part of our ceremony in remembrance of them. Unfortunately, Dieter never got to meet my parents so this was a very touching and important moment for both of us. This is also the reason that we chose to have our wedding on my late father's birthday. On my bouquet I had a charm that was given to me two days before by my aunt (my dad's sister). This charm was given to my aunt by my parents on their wedding day (as she was their bridesmaid) and I thought it very fitting to have on my bouquet.
DIY Elements
Our biltong bar was DIY, and we were assisted by my cousin with this. She was also involved on the day and made sure that things came together as they should!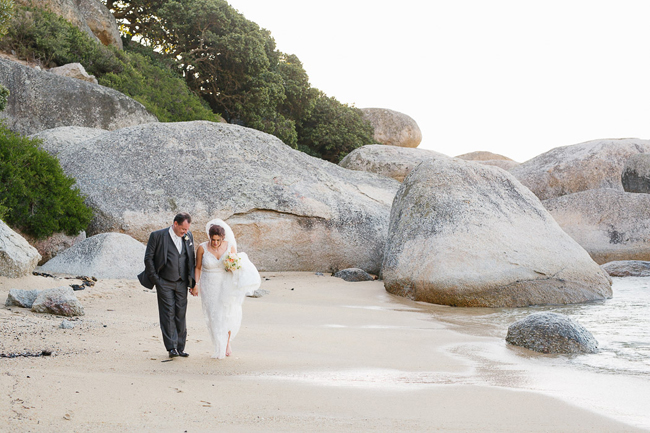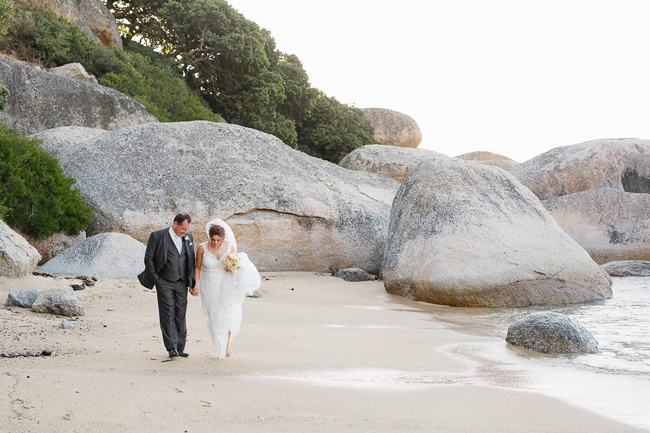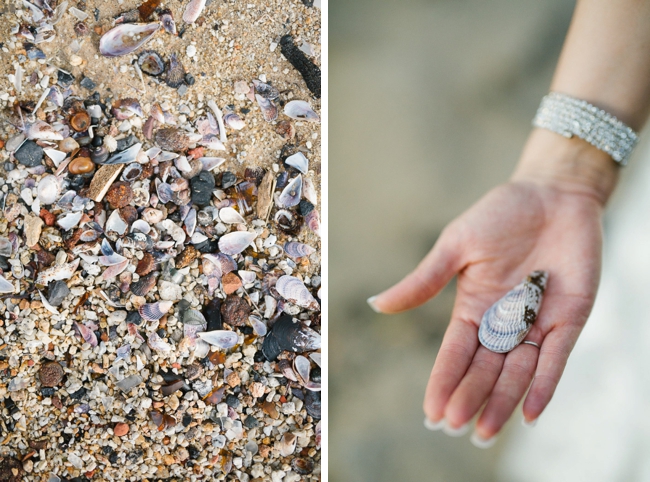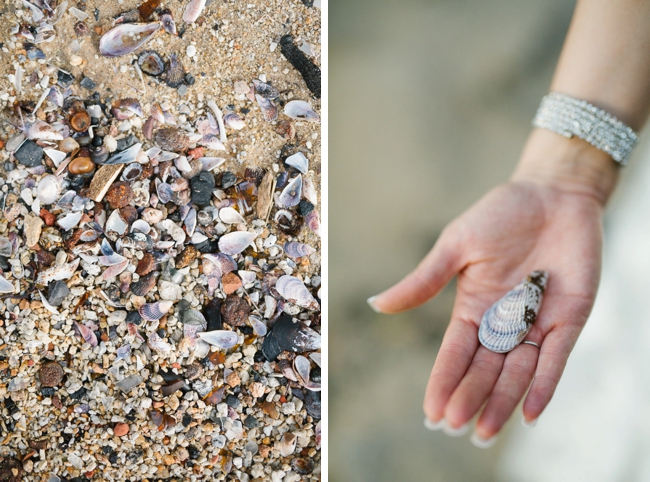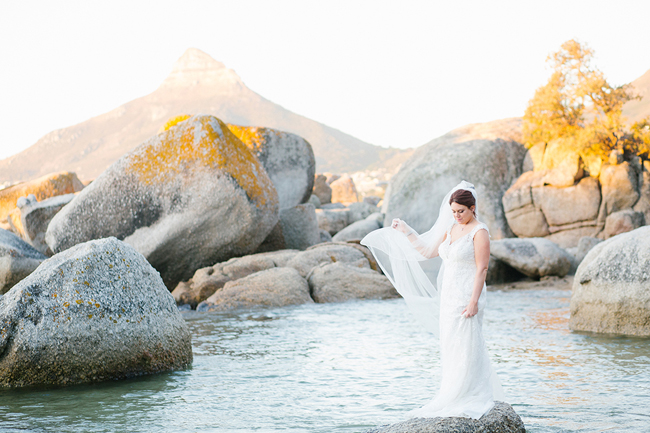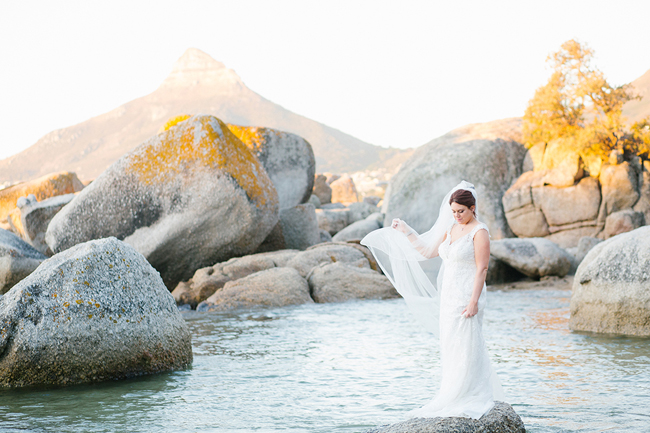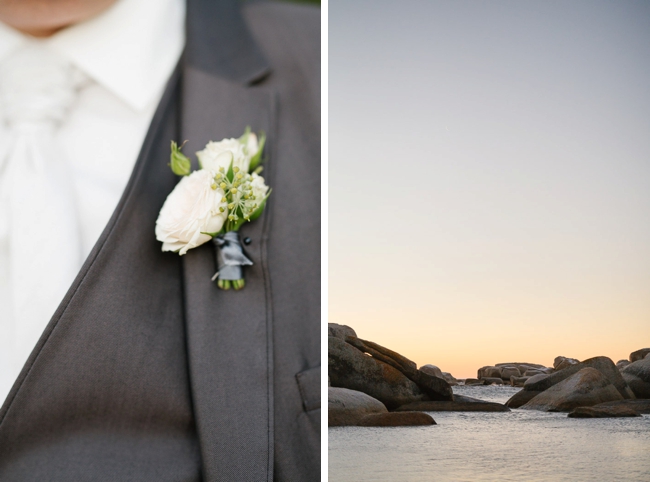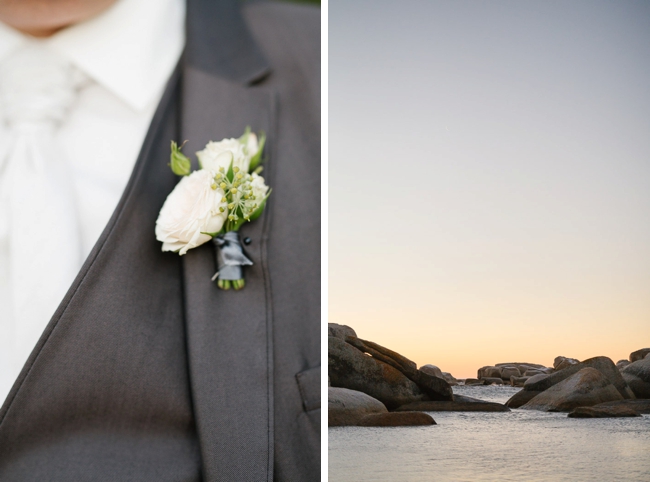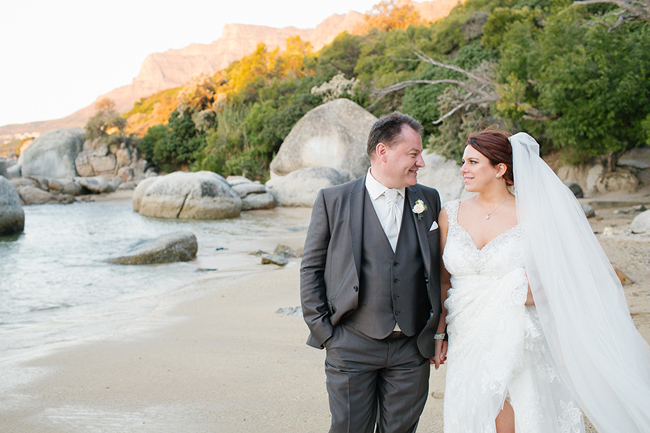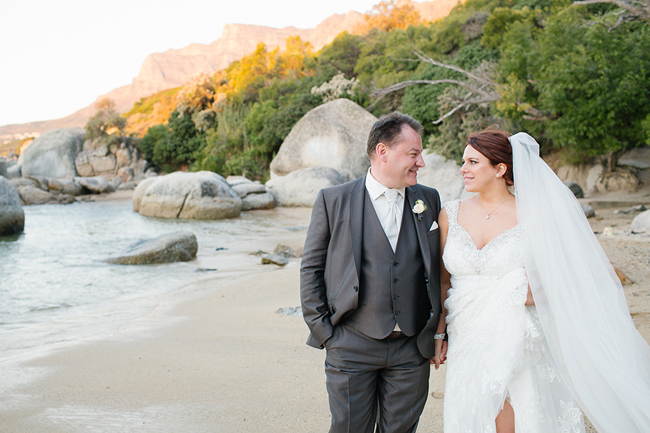 The Dress
Again, I did a lot of searching the internet for styles I liked so that I had idea of where I should be looking. On my third trip to a wedding gown store, I showed them a picture of a dress I liked, but they said that they did not stock the designer I was looking for. So I continued to try on other dresses and none of them were 'the one'. I was just about to leave the store, when something said to me that I should go and have a look around myself, in case there was something that had been missed. The first dress that caught my eye happened to be the dress from the designer that I was looking for! (Much to the surprise of the sales consultant!) I tried it on and was instantly in love with it and my choice was made.
The Bridesmaids
I had two bridesmaids and a maid of honour. My bridesmaids were my niece (who was with me the day I met Dieter), my best friend Chantelle whom I have known since school and my maid of honour was my other best friend Gillian, who I also know from school, with our friendship going on 24 years. For them I chose long dresses in a royal blue which I thought would be a lovely complement to the surroundings and also the colour of the sea. My bridesmaids had the same style dresses, only the straps differed, and my maid of honour had a slightly different style, as I wanted there to be a difference between the two.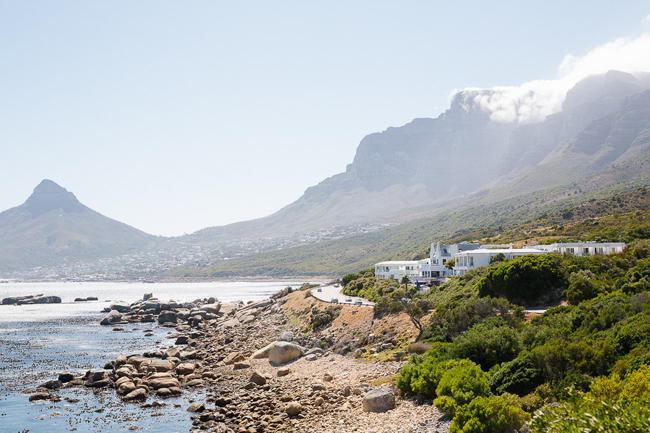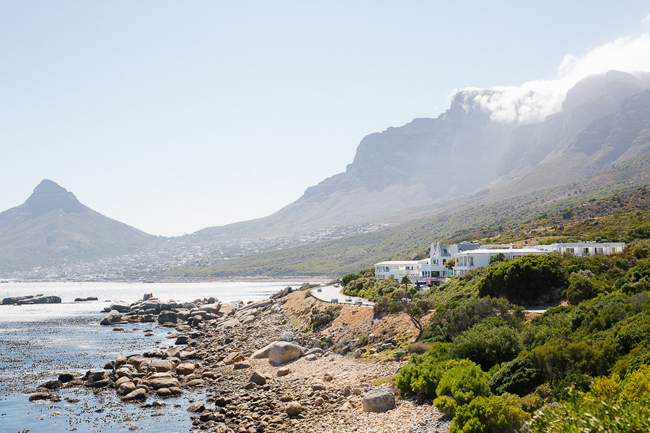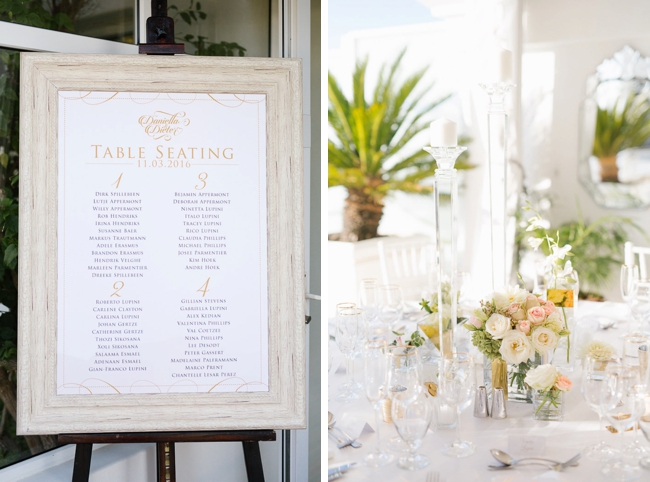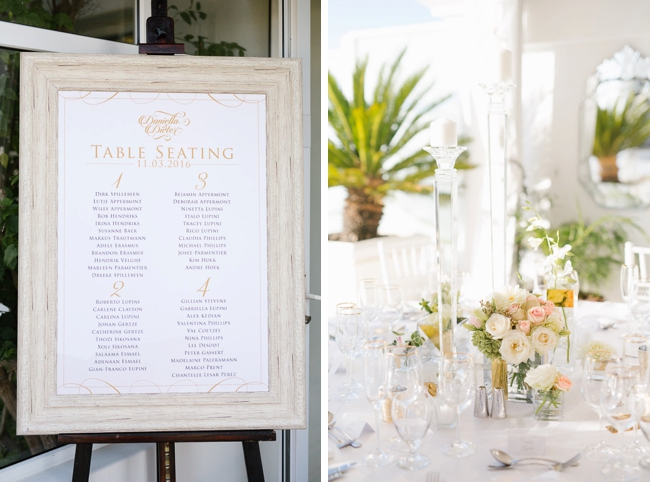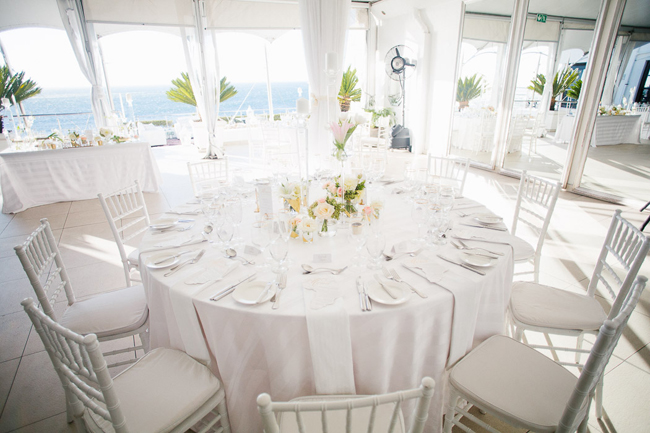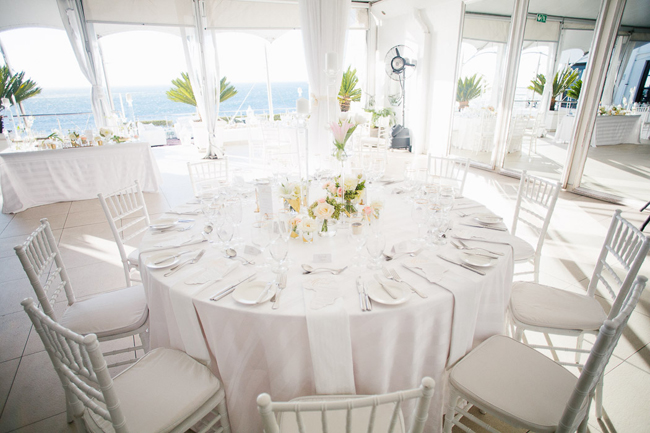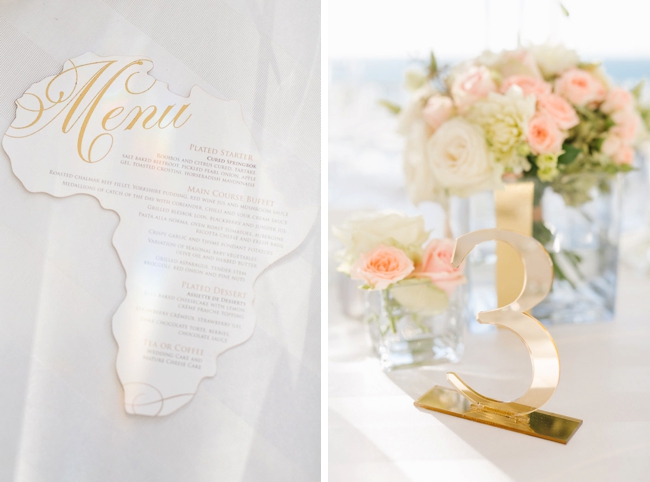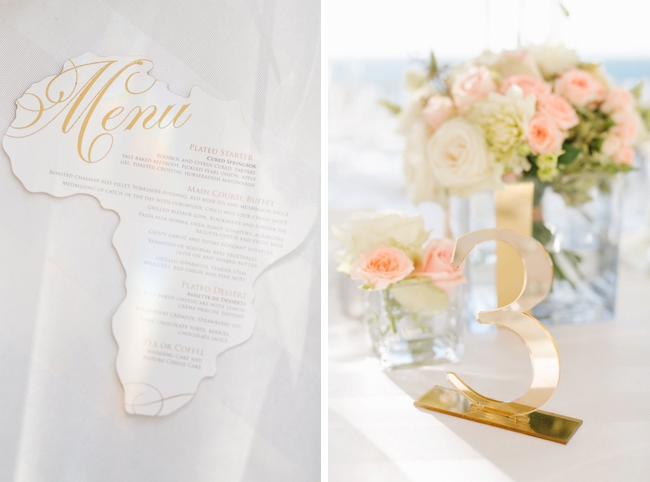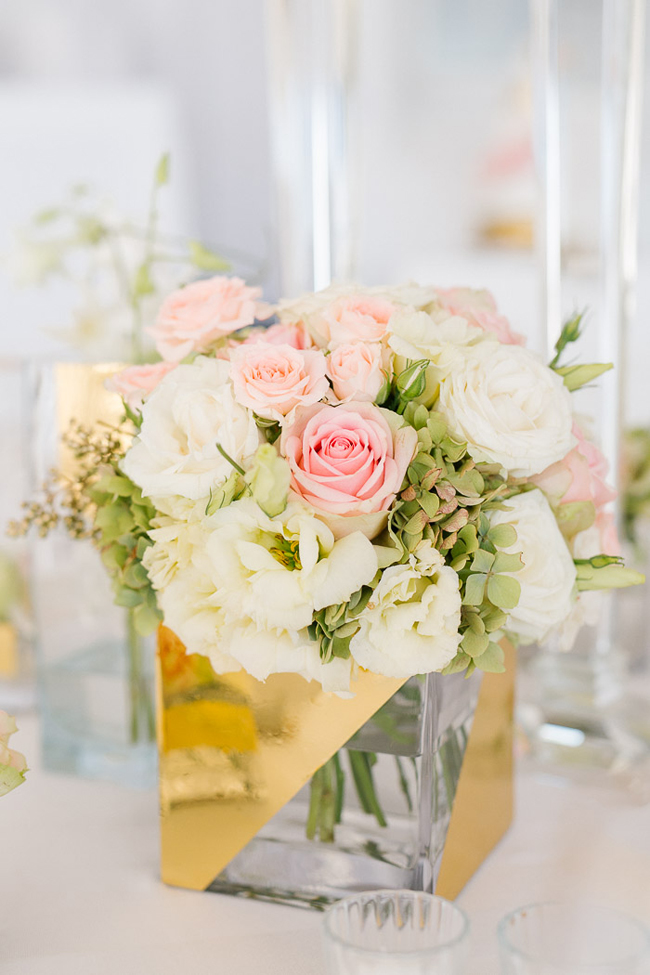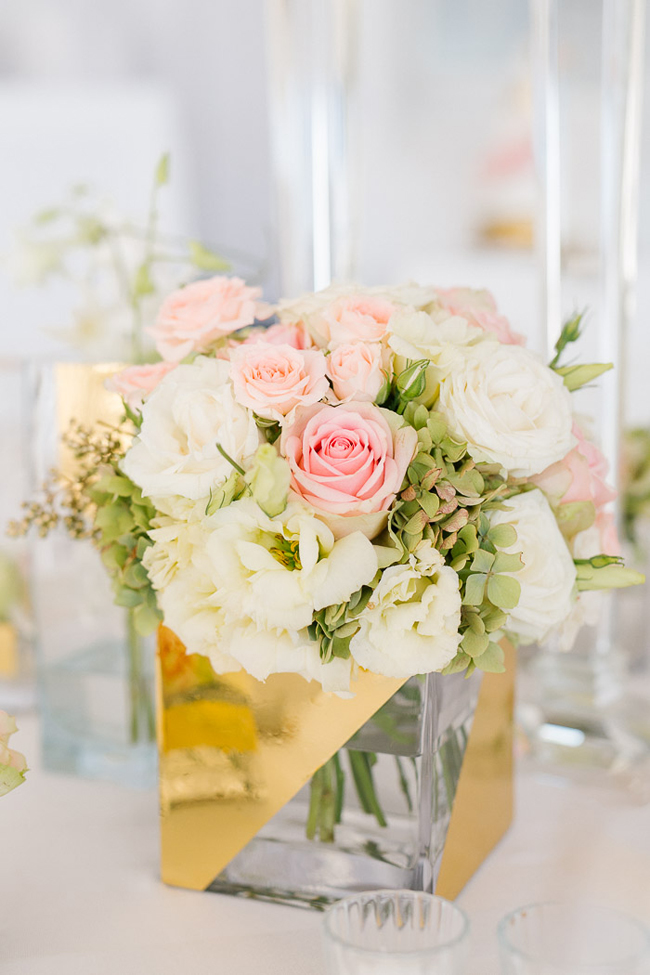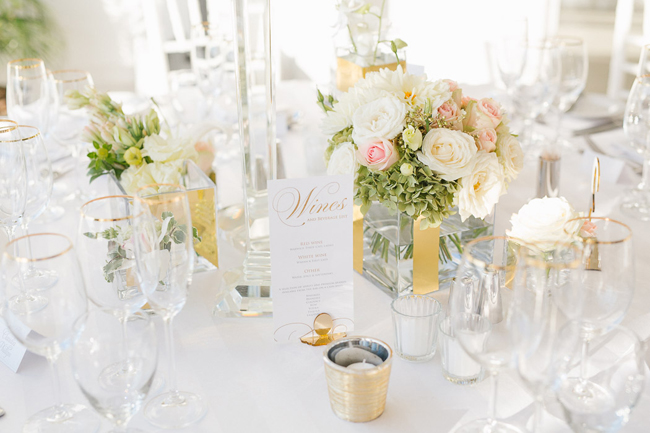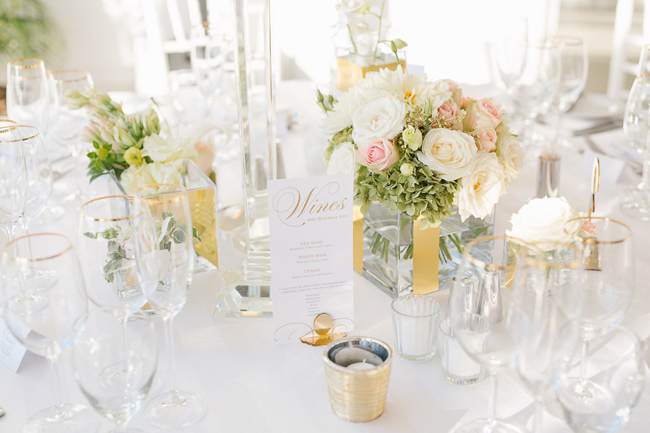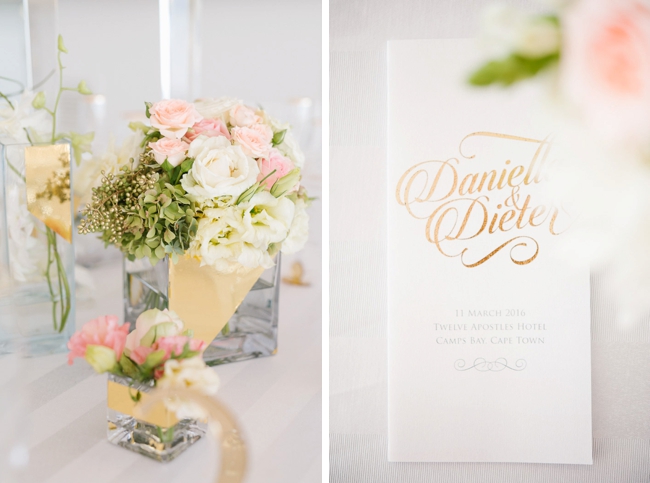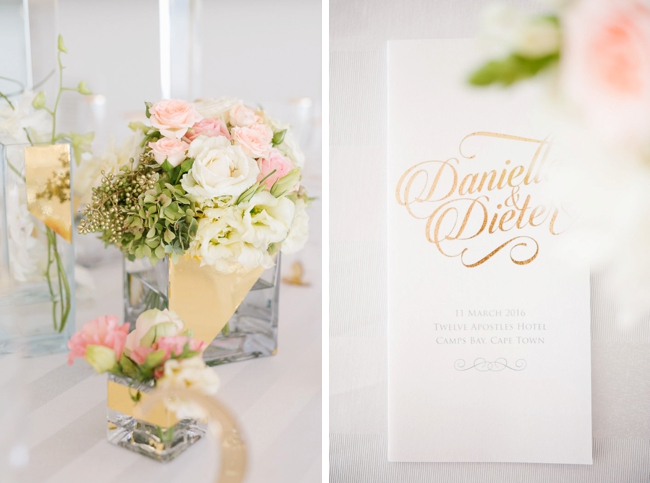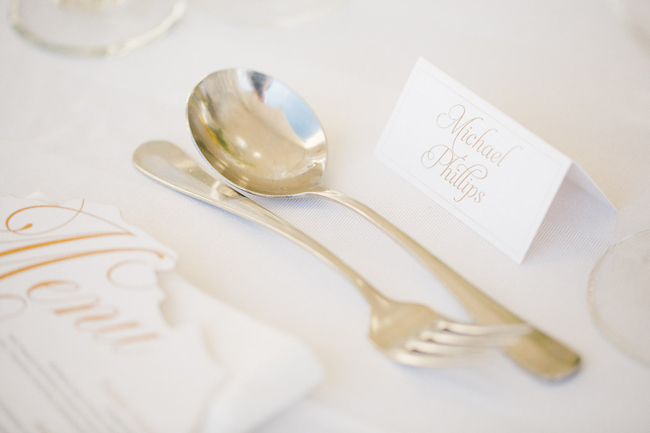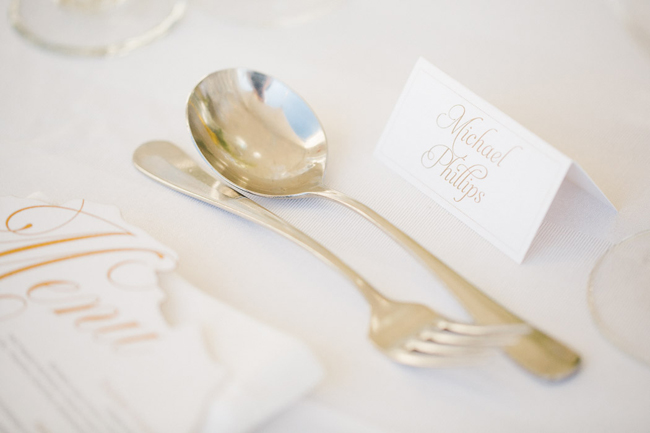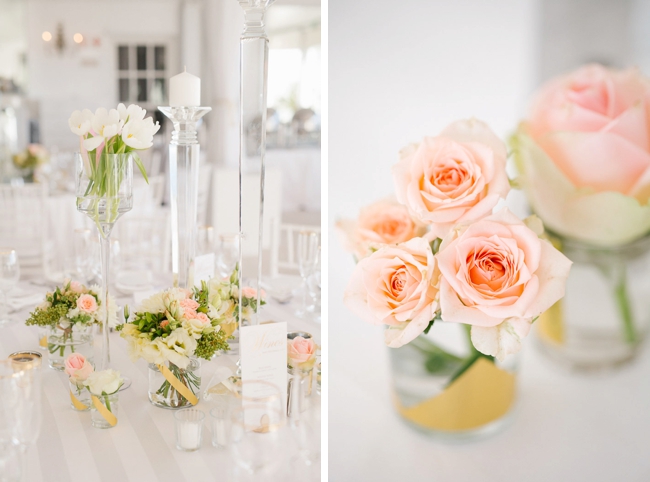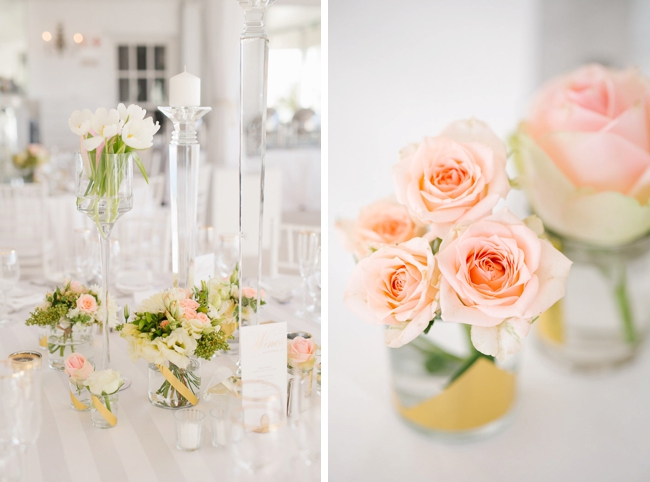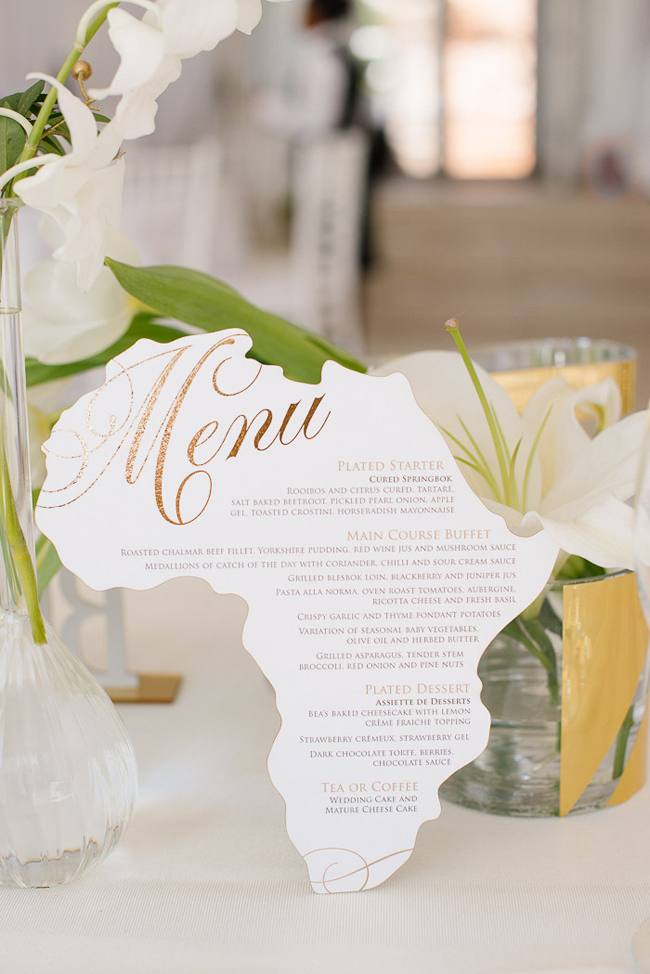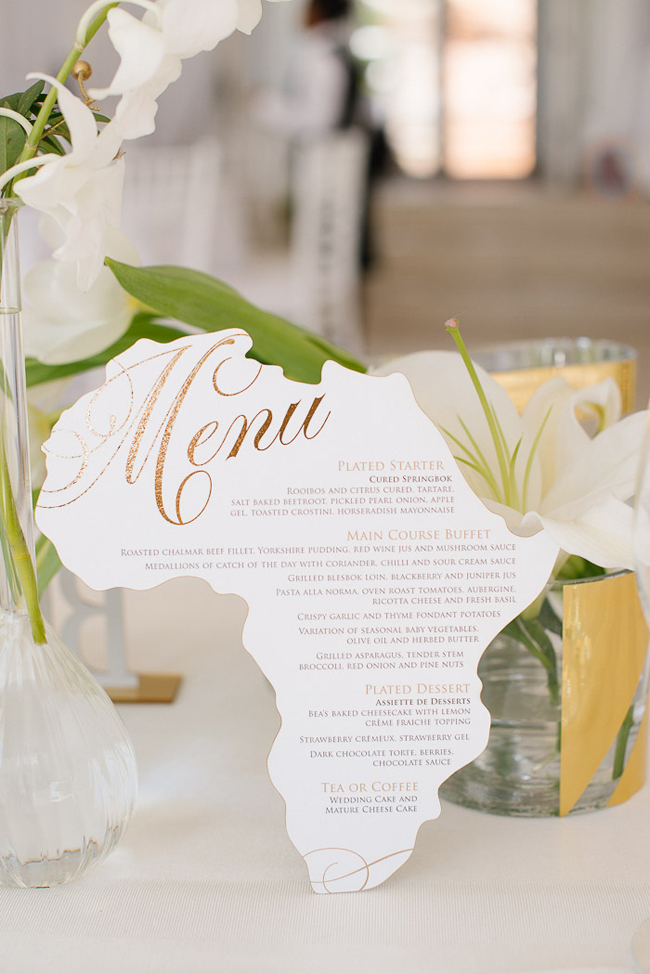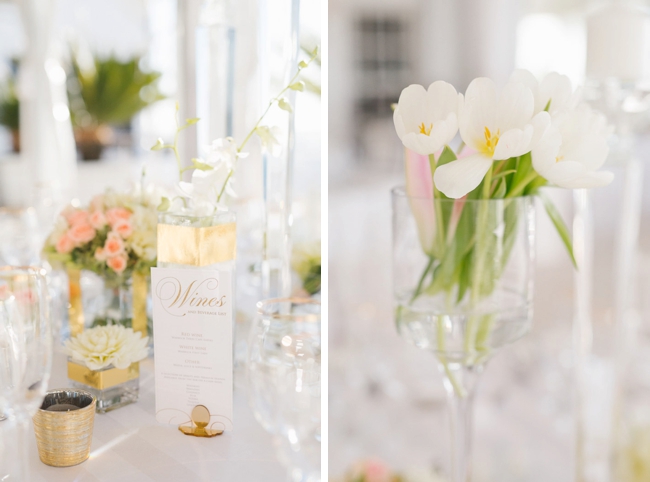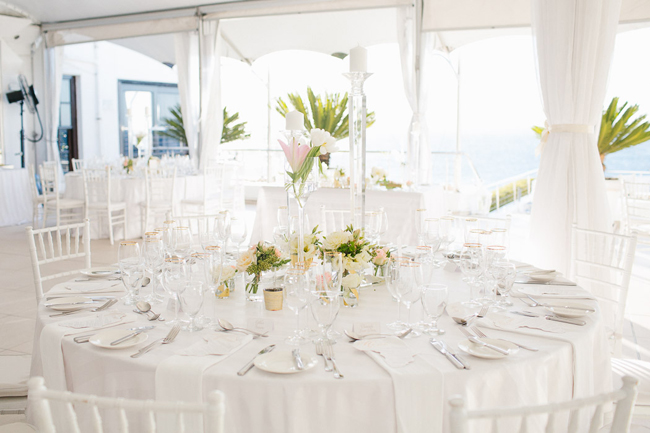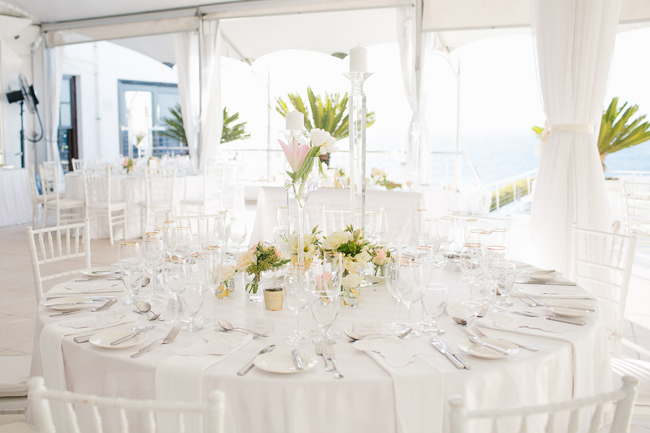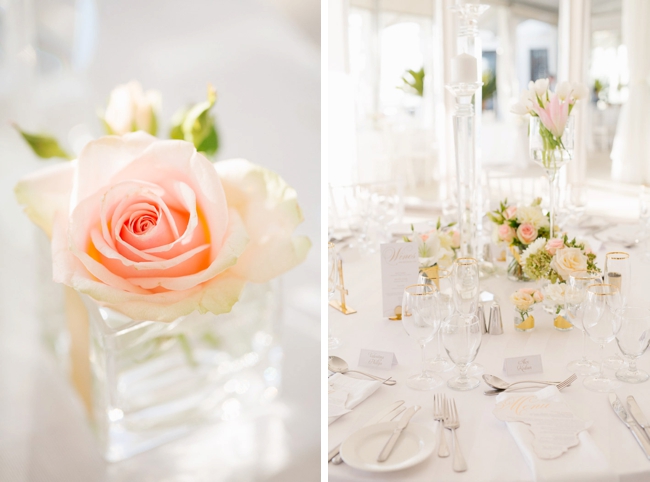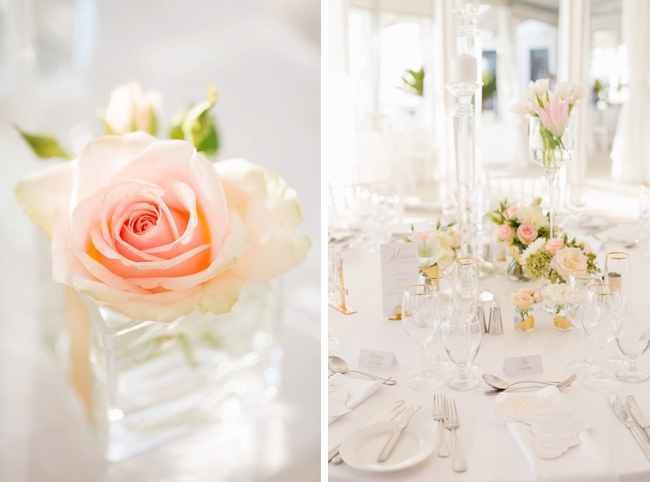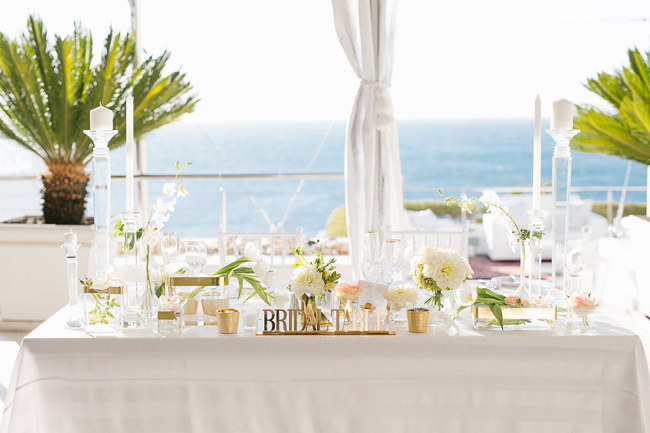 The Flowers
Romantic pinks and whites, with a touch of greenery and gold here and there. We wanted to keep our flowers sophisticated and elegant and not have them too overpowering. I had asked Green Goddess to also include one or two star-gazer lilies and orchids as they are some of my favourite flowers. We relied on their recommendations and guidance to create what we wanted from pictures and ideas I had shown them, and they proved to be spot on.
Memorable Moments
To name a few… when walking up the aisle towards Dieter, I saw nothing but his face, and was totally focused on him; for both of us when our minister pronounced that we were now legally married; signing the marriage register; having all our family and friends around us and having a wonderful time with them, and for me, making all the ladies do the Locomotion just before I tossed the bouquet Another favourite part of our wedding, although this happened after, was getting our wedding photos and our wedding video. It was so wonderful to re-live the day again and to have these memories captured so beautifully to be enjoyed over and over.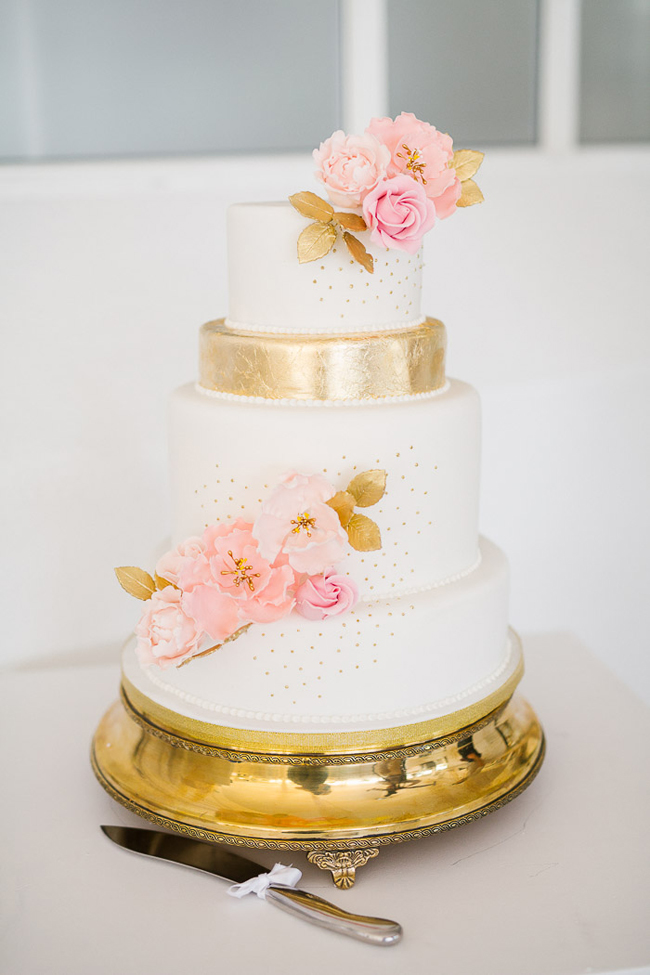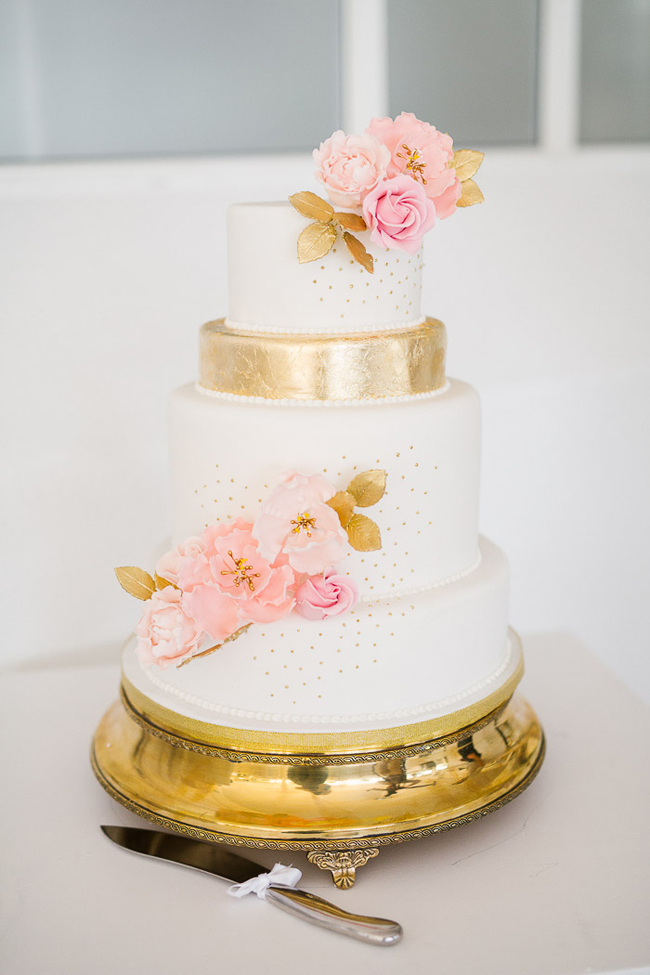 Best Decision
Having Dieter assist me with the planning and also saying what he would like to have at the wedding. The day was about both of us, thus his input was very important. Also taking things into our own hands and being a "hands-on bride" with regards to the planning.
Advice for Future Brides & Grooms
Remember that as much as you want your guests to have an amazing time at your wedding, don't forget that it's also about you having the time of your life. While planning the wedding, keep in mind it is your day and you can only do it once, so if there is something you want to include or do in the wedding, then do it! It's also important that you as a couple plan what you would like at the wedding, the groom needs to be involved. Things will go wrong on the day, but in most cases, only you will notice. And just let it go. At the end of the day as long as you are married to each other, then the day was a huge success and you got to have a wonderful celebration to boot!
You can see more from this wedding on Tasha Seccombe's blog.
SERVICE PROVIDERS
Venue & catering: 12 Apostles Hotel and Spa | Photography: Tasha Seccombe | Flowers & décor: Green Goddess flower studio | Stationery: Lezanne's Designs | Video: Swee | Cake: Laura Mitchell Cake Couture | Bride's dress: Stella York | Bride's accessories: Burberry (shoes); Lovisa (hair clip); Jarred Friedland from By Design Jewellers (jewellery & rings) | Hair & makeup: Corle Barnard | Bridesmaids' dresses: Butterfly Kisses | Groom's attire: De Witte Duif (Belgium) | Ties: Suit Supply | Hiring: Urban Tonic; Touch of Eleganz; Inspire Furniture Hire and Sales | DJ: Sound Fx | Entertainment: Ikamva Marimba Band | Getting ready venue: Alphen Boutique Hotel, Cape Town | Hot towel shave: Sweeney Todd's Barbershop | Shoe shiner: Lere's Shoe Shine | Biltong: The Butcherman | Cheese cake: Fairview | Warwick Wedding Cup: Warwick Wines | Vehicle hire: Status Luxury Vehicles