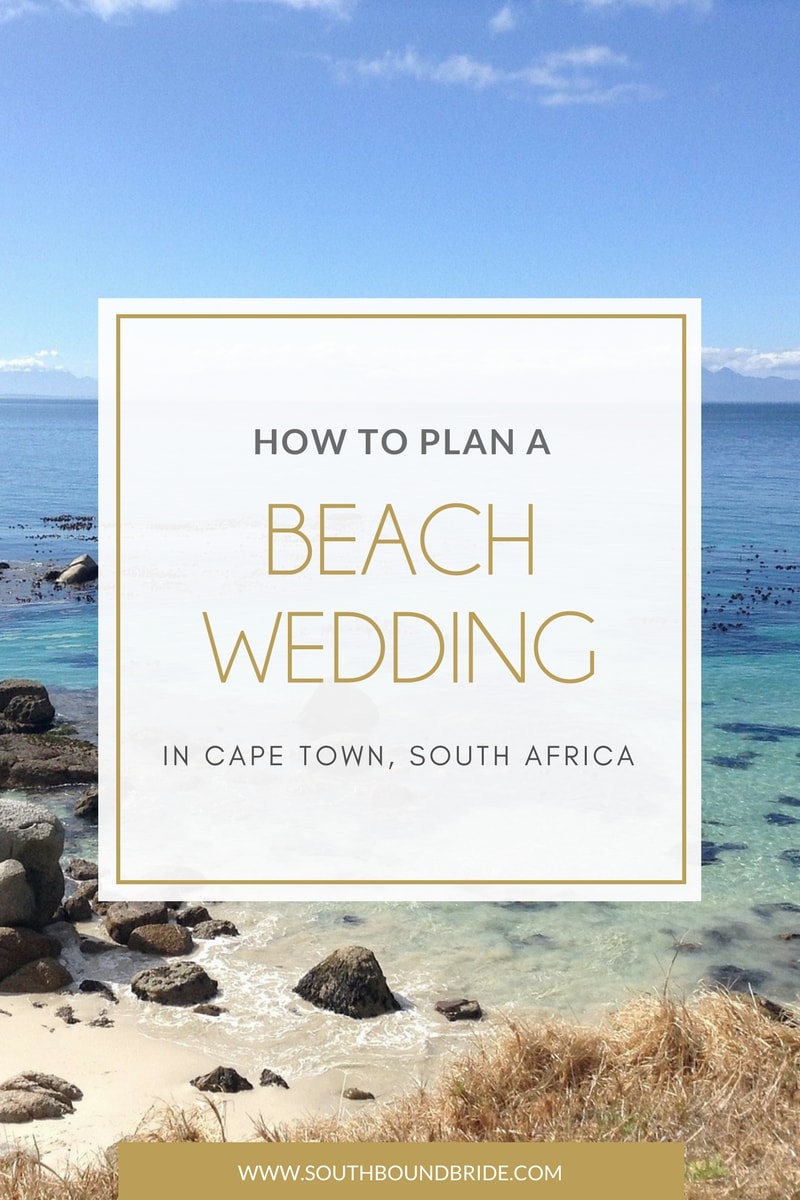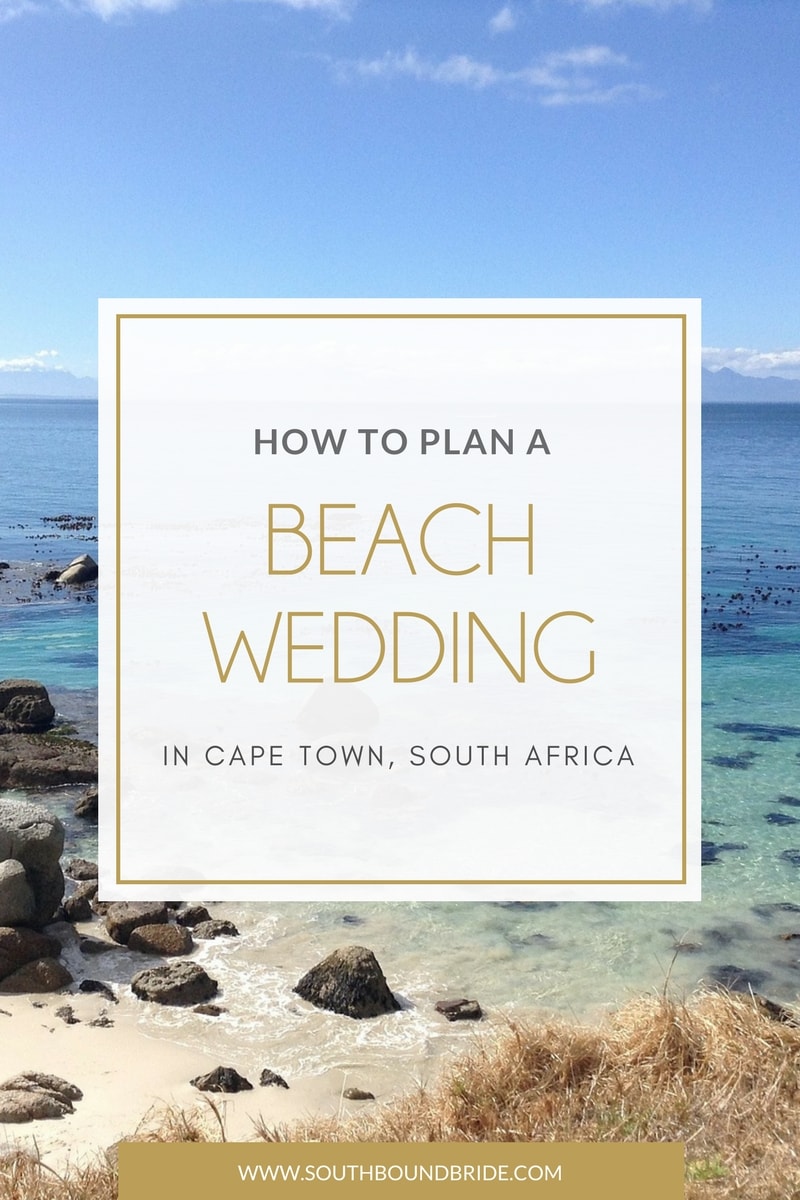 Today's guest post comes from the lovely Kate Diaz over at Wedding Concepts, one of Cape Town (and South Africa's!) top event designers. She and the rest of the Wedding Concepts team go out of their way to create distinctive celebrations, and I always love featuring their work here on SBB. Today, Kate's here to offer some top tips for hosting a beach ceremony or reception in the area – including where to get a Cape Town beach wedding permit – essential advice for anyone who's planning a seaside celebration!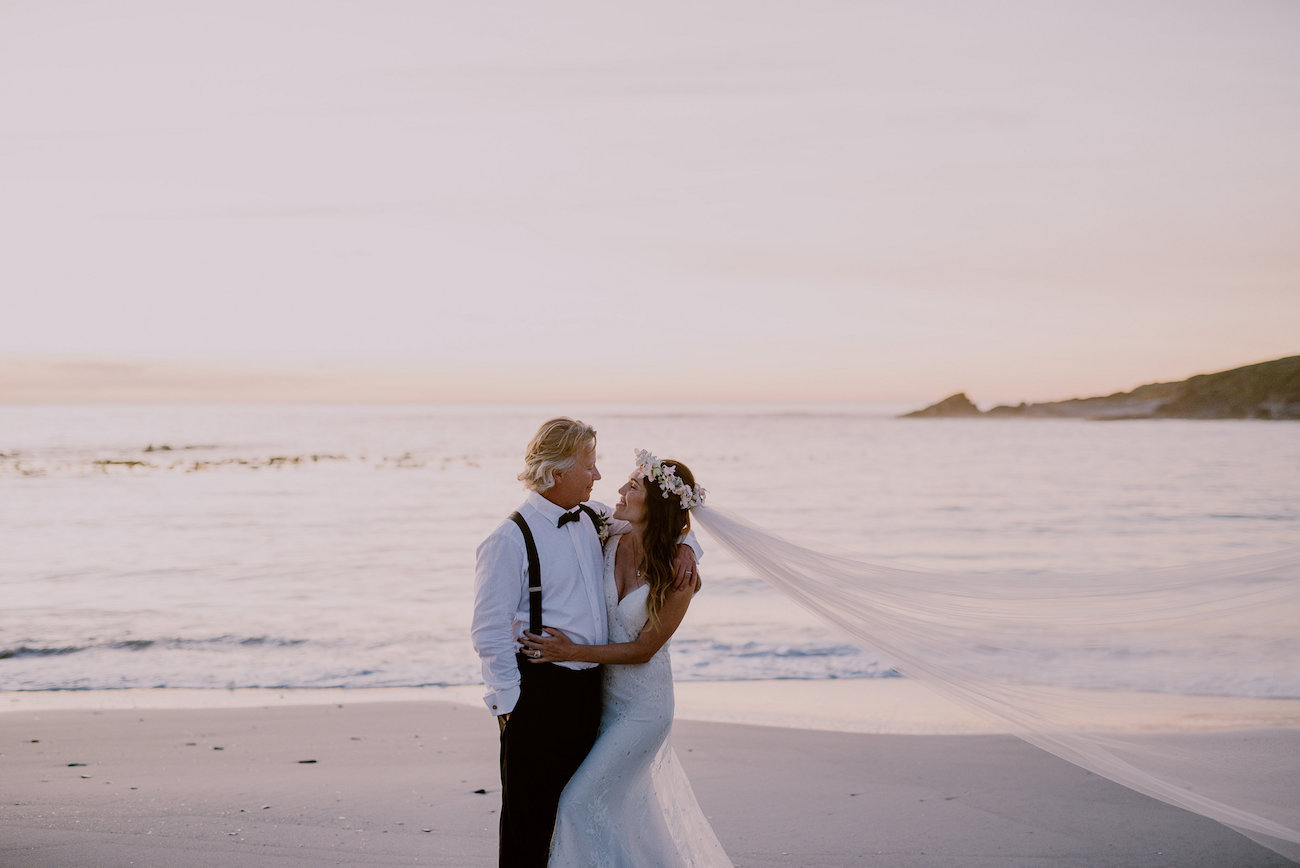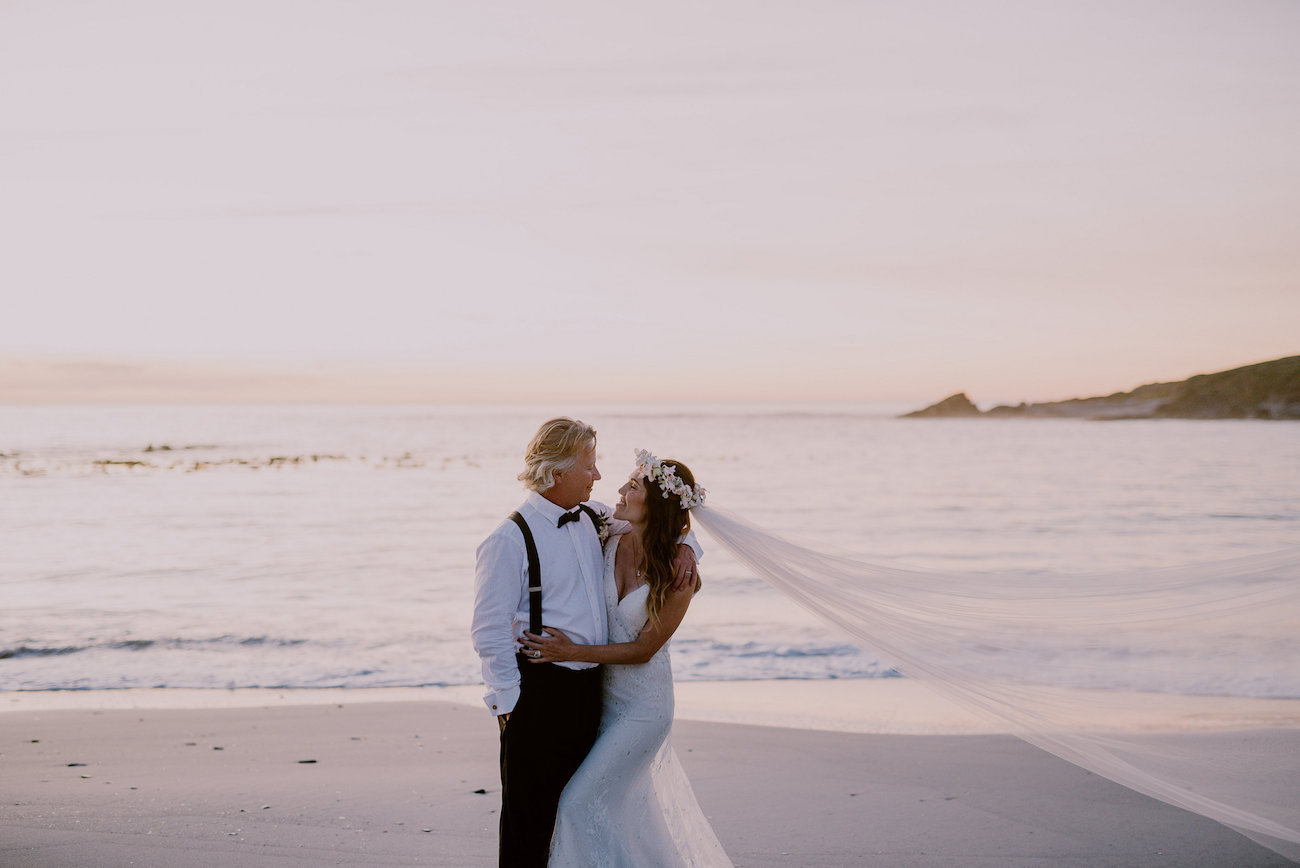 Cape Town is known for its beautiful coastline, fantastic beaches and the option of having beach weddings and ceremonies that offer a majestic setting. However, there are a few things you should know before you start your planning.
Legal Requirements
In order to marry on a public beach in South Africa you need a permit from the Cape Town City Council. It takes at least one week for the permit to be issued (we usually arrange this on our clients' behalf). Costs for the permit range depending on the beach, group size and complexity of the function. If you're looking for an intimate ceremony (i.e. the couple and two witnesses only) which won't need décor infrastructure, it's possible to conduct the beach ceremony without a permit. However, this permit doesn't guarantee exclusive use of a public beach and thus means that your wedding service is open to any passers-by, so make sure you pick your spot carefully!
In order for a marriage to be recognised under South African law, the register needs to be signed indoors. The marriage officer usually requests that you sign this in a separate venue, so we recommend that you have your ceremony on the beach and move to a venue nearby for your reception. Another good reason for this is that the drinking of alcohol is not permitted on public beaches in Cape Town, and some beaches even prohibit the use of glass on the beach.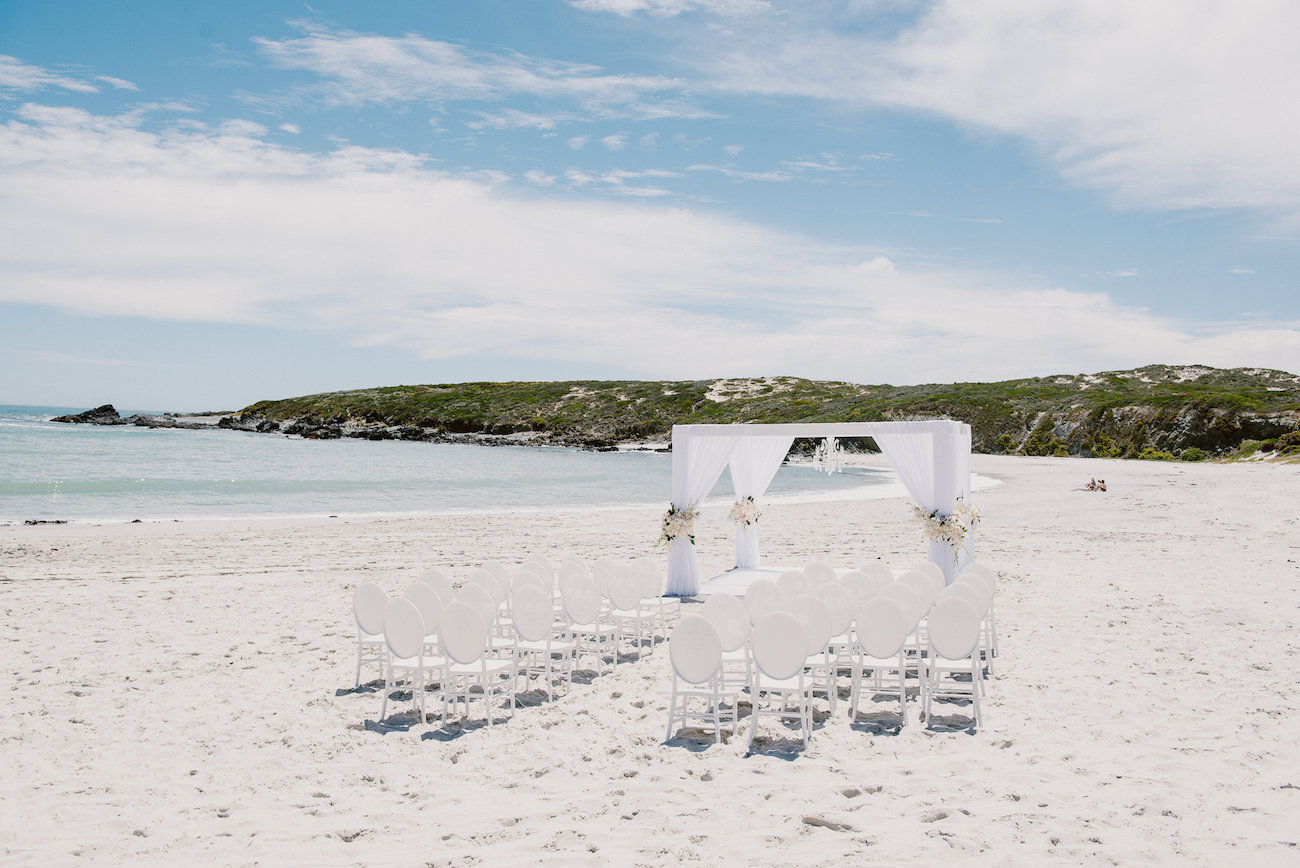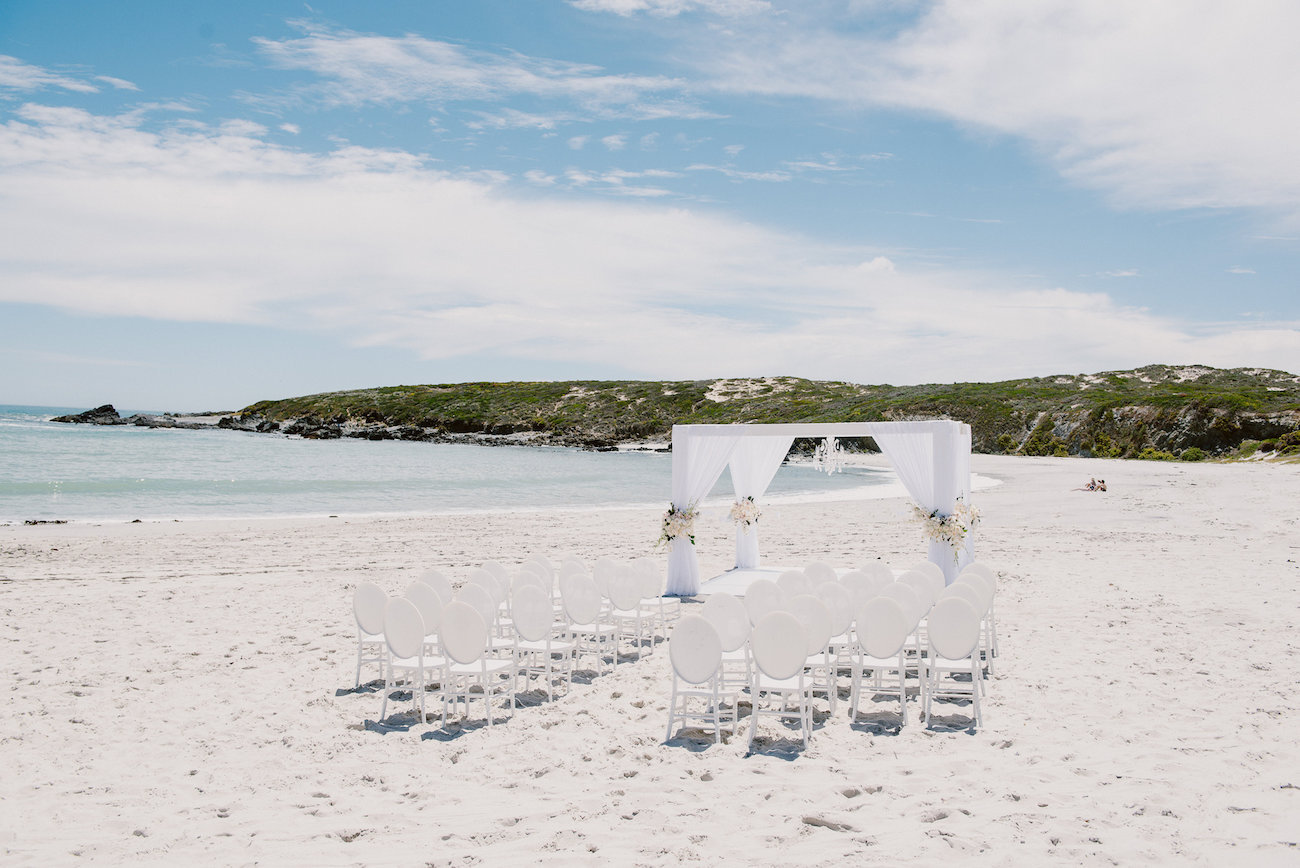 When to Plan a Cape Town Beach Wedding
The best months for a beach wedding are from January to May. The months from October to December are certainly also a possibility, but since Cape Town experiences strong winds during this time of year, I'd always advise couples to have a Plan B for their venue in place. The tides may also play a role – make sure that you are aware of high tide on the day, and factor it into the timing of your event!
Cost
While it may sound simple, a beach ceremony or reception tends to demand a bigger budget that allows for chair/gazebo/table/marquee set-up, obtaining power in the form of a generator for the music, lighting, possible catering, no running water, etc. You will also need to arrange for a sound system, as otherwise, with the sound of the waves and the wind, it may be hard for guests to hear your ceremony. If your budget doesn't allow for these extras, alternative options to consider as Cape Town beach wedding venues are sea view restaurants, private beach houses or oceanfront hotels, all of which we've successfully sourced for our clients in the past.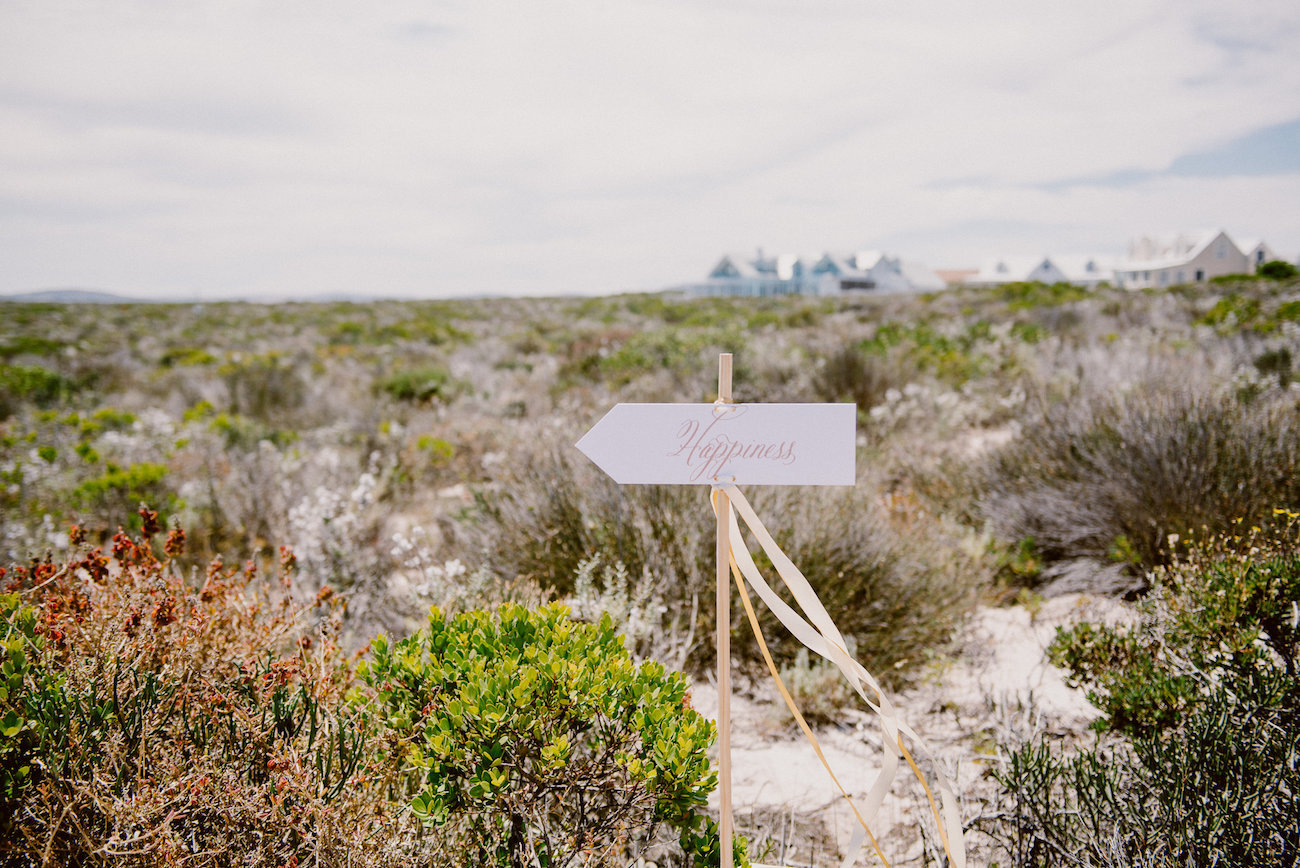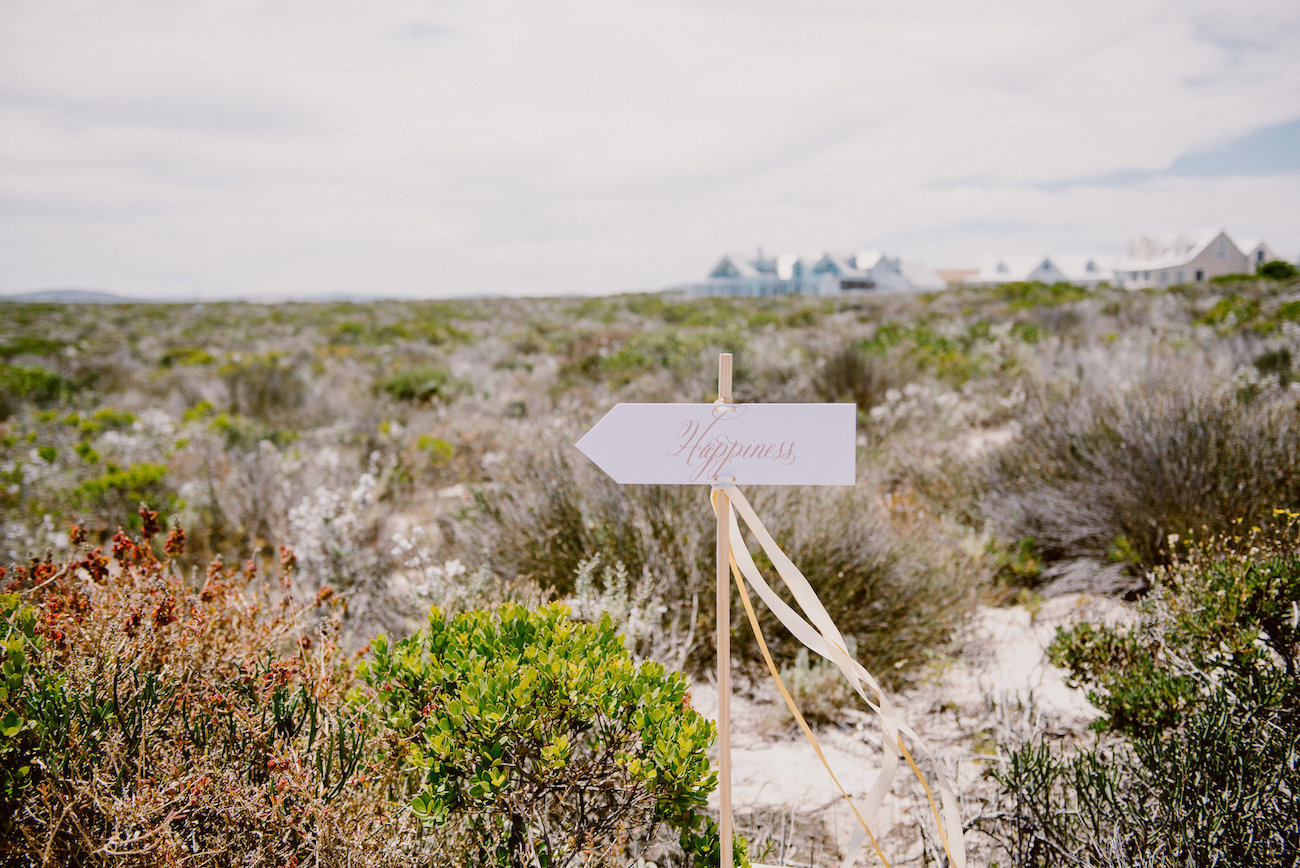 A beach ceremony can make your Cape wedding truly magical. Just make sure you take the above into consideration, and happy planning!
Images 2, 3 & 4: Wedding design & coordination: Wedding Concepts | Photography: Lad & Lass Photography | Floral decor: Fleur Le Cordeur


GET MORE BEACH WEDDING IDEAS ON PINTEREST: