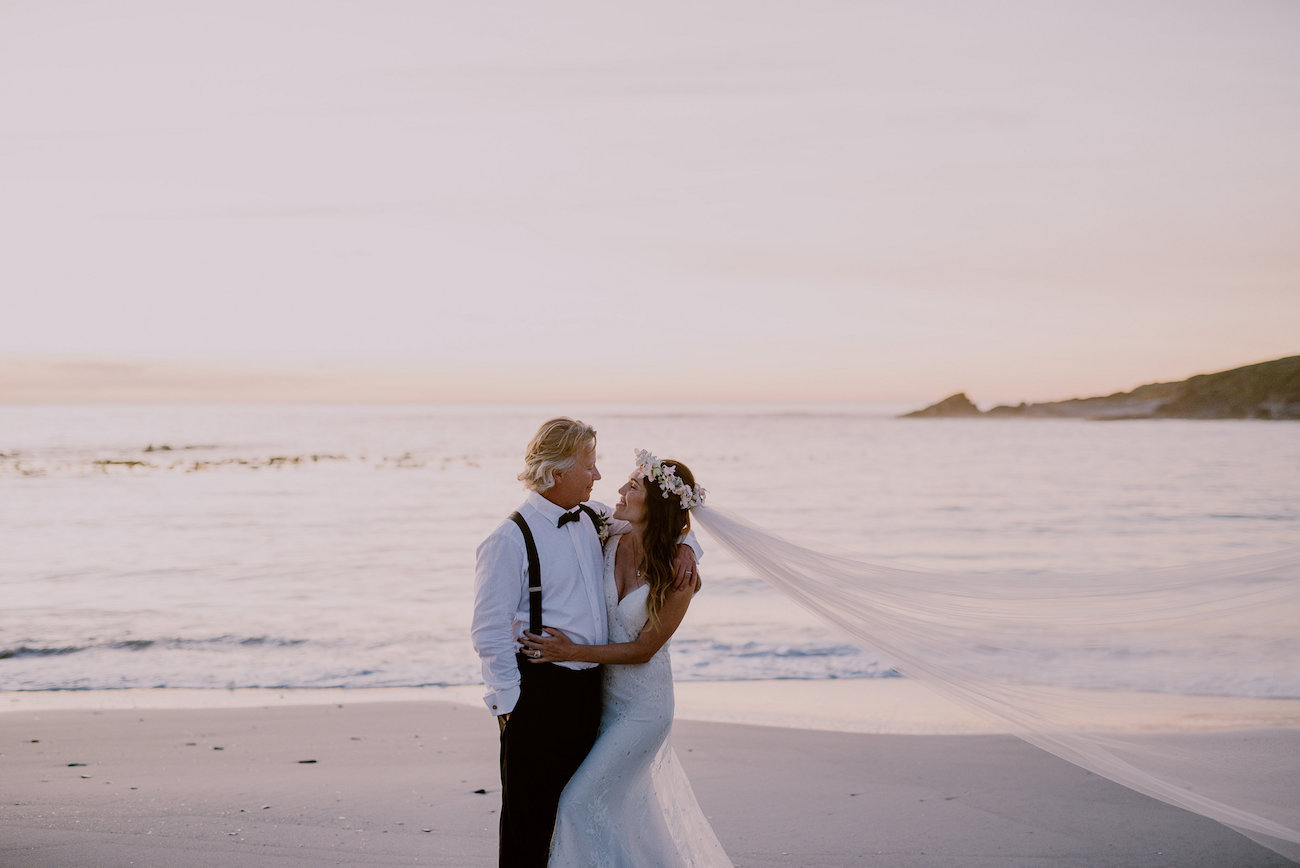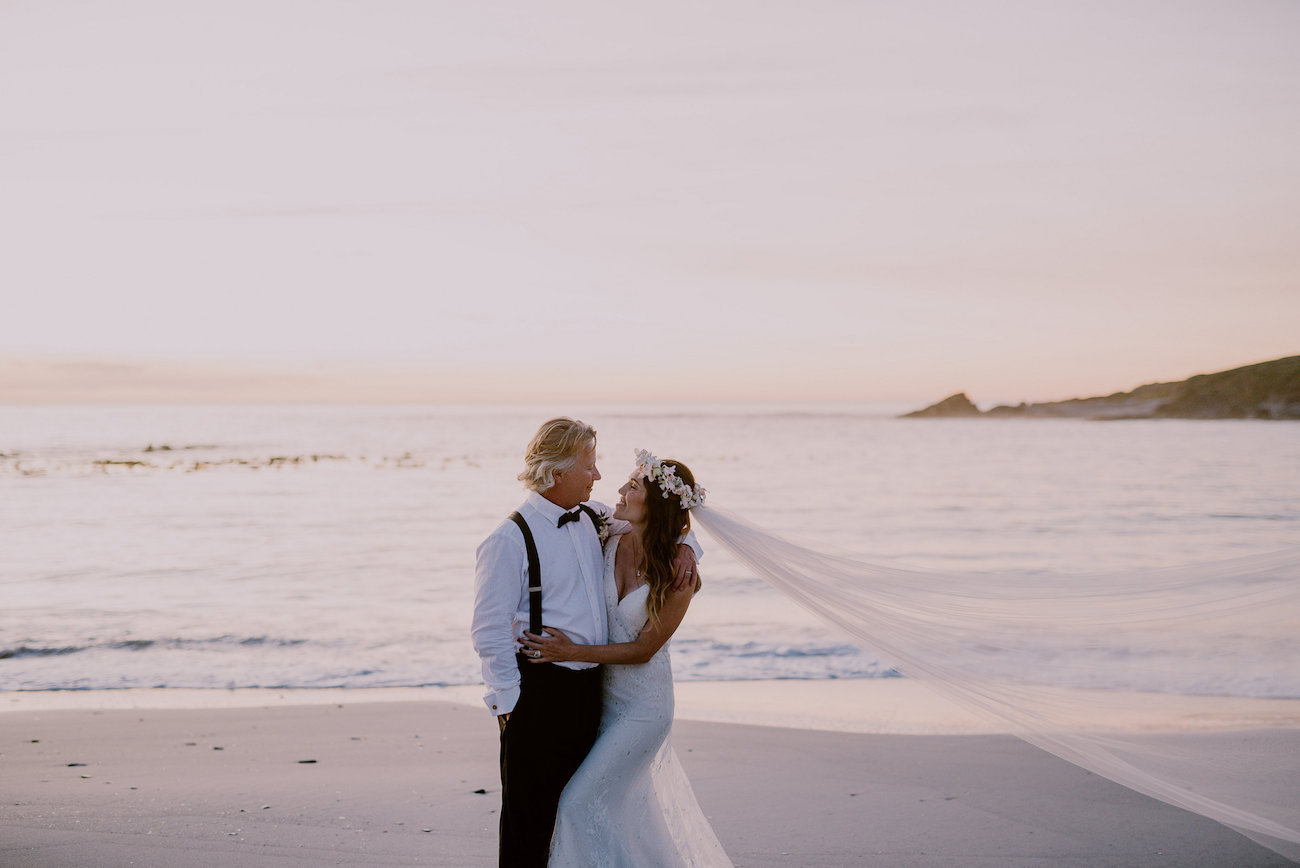 Wedding Concepts team, you've done it again – created a wedding so impossibly chic, it's hard to actually believe it's for real people and not a styled shoot. And as well as being gorgeous, what makes Natalie and Carl's big day so special and unique is that it took place in and around their home in Grotto Bay. This is so far from what you might consider a 'backyard' wedding though- the WC team transformed this private residence into a gorgeous luxury venue dripping with lush florals and elegant details, and even created a night club-style area with a personalised dance floor for the evening. Um, wow! Lad & Lass took these lovely images.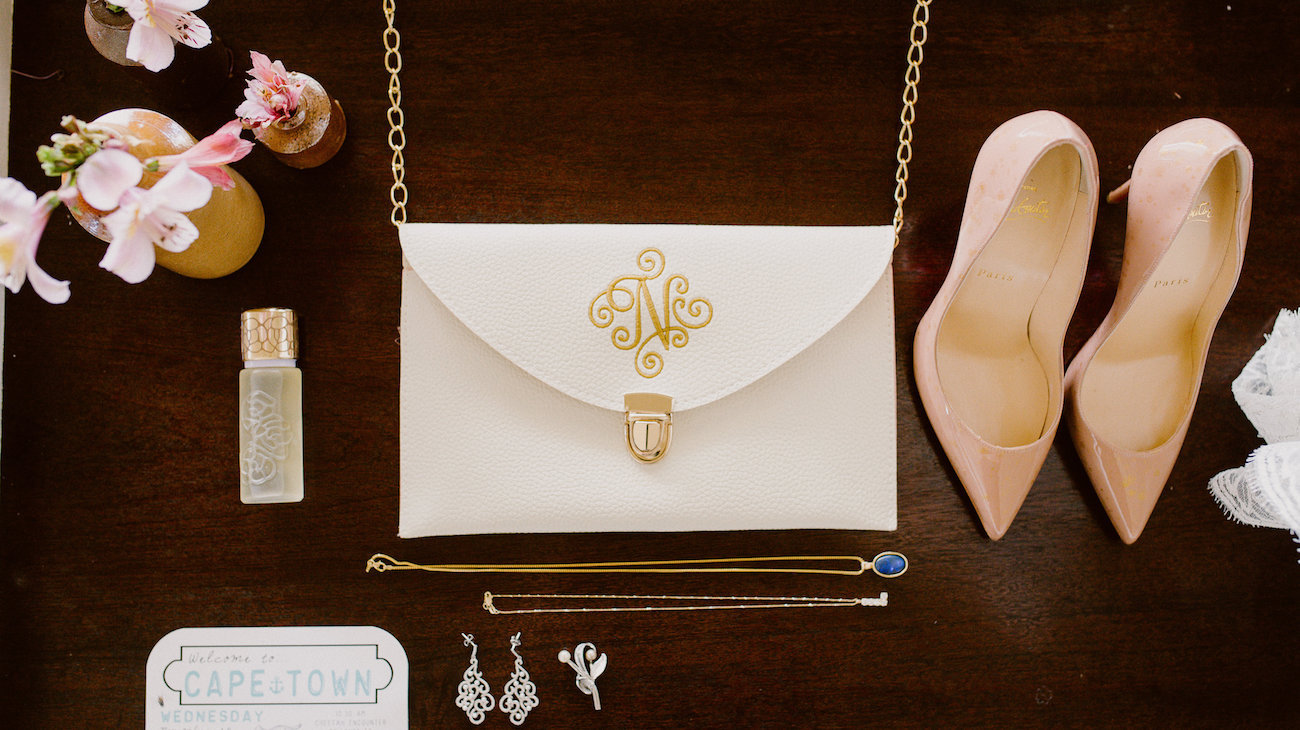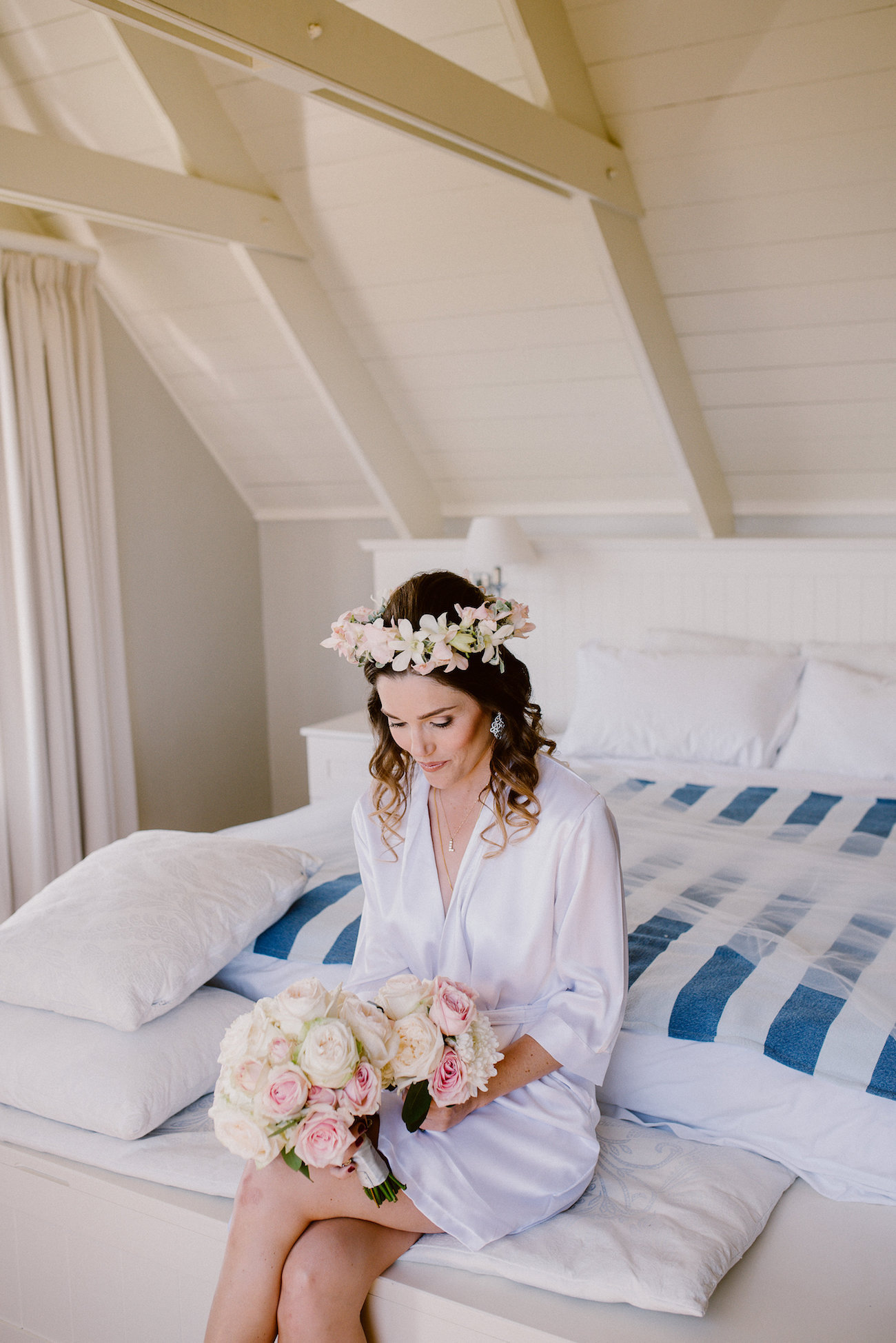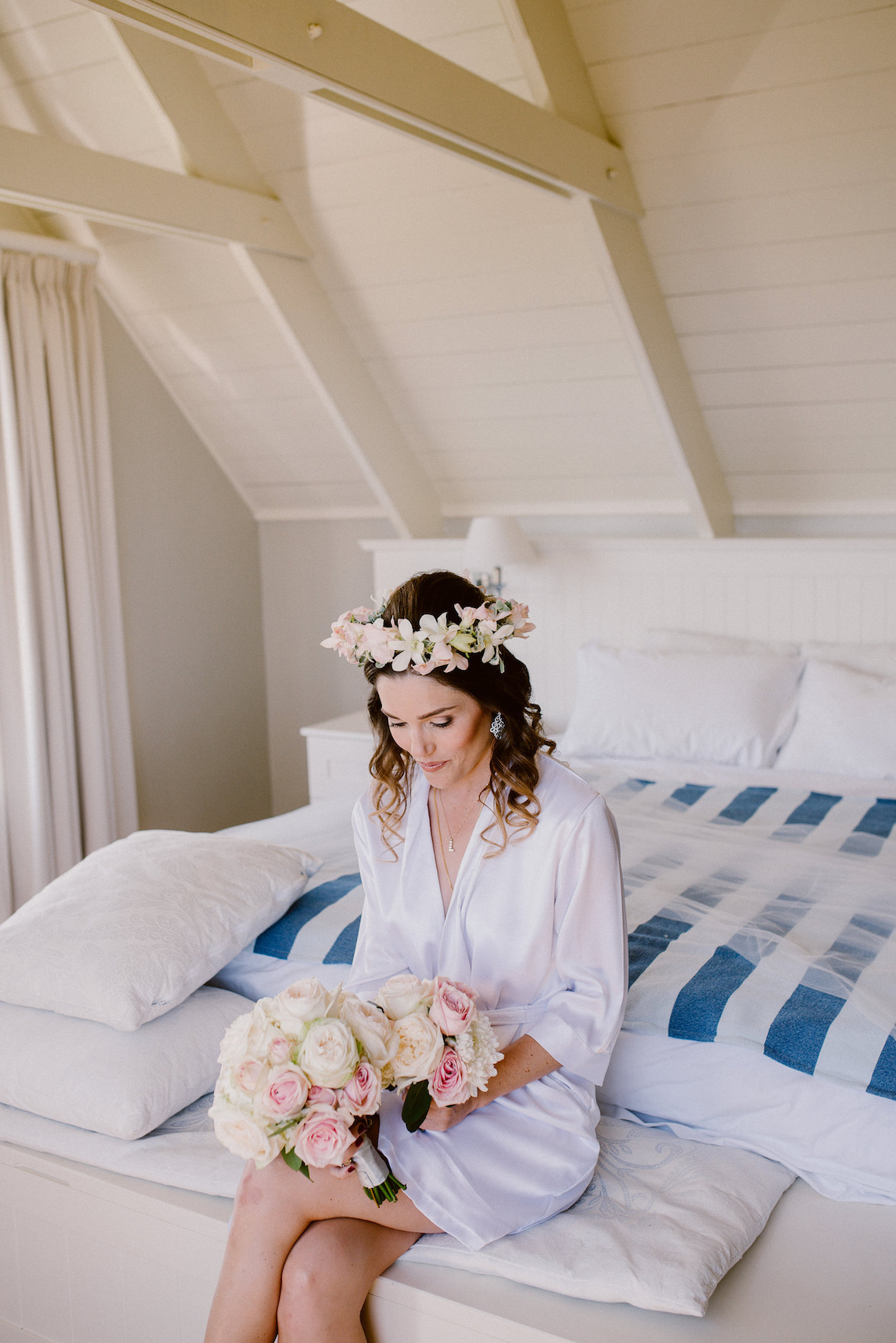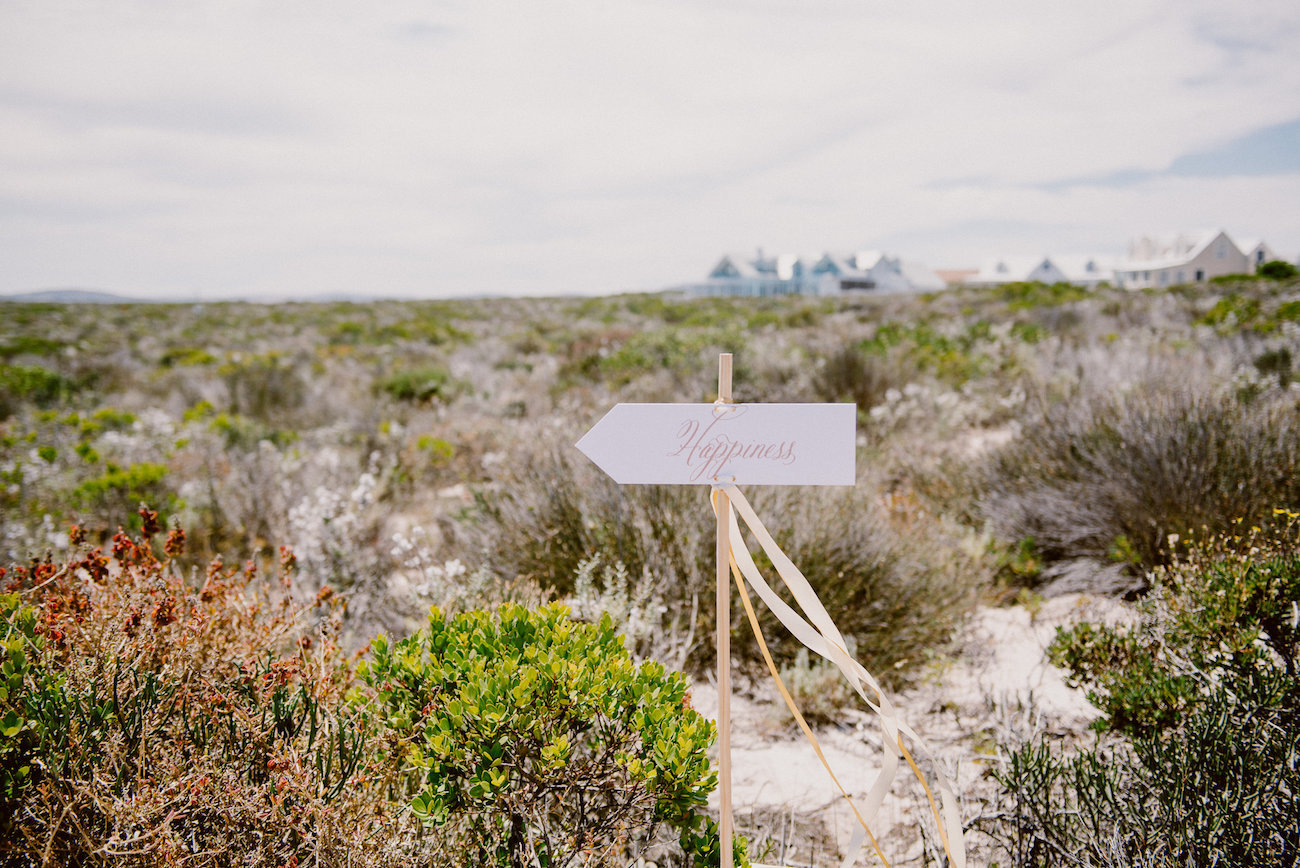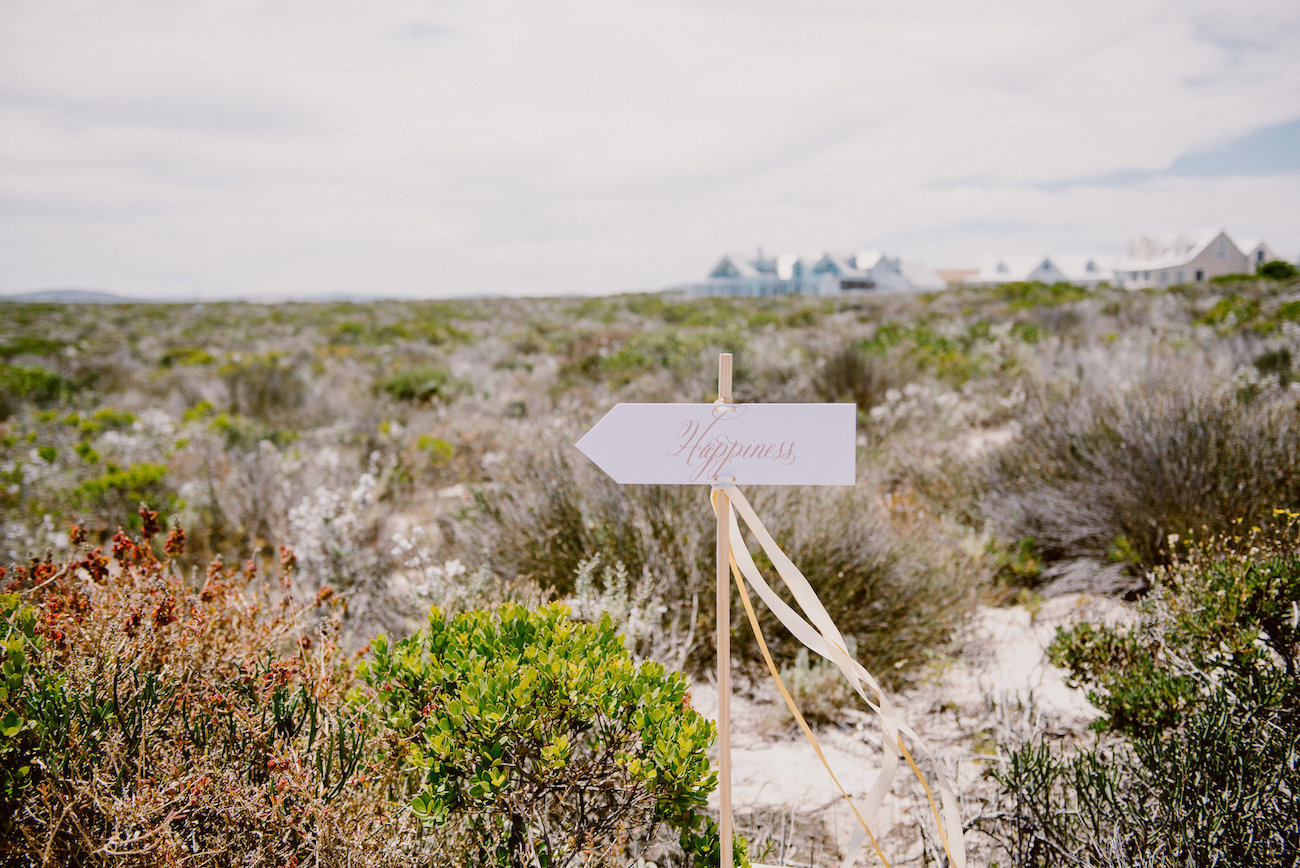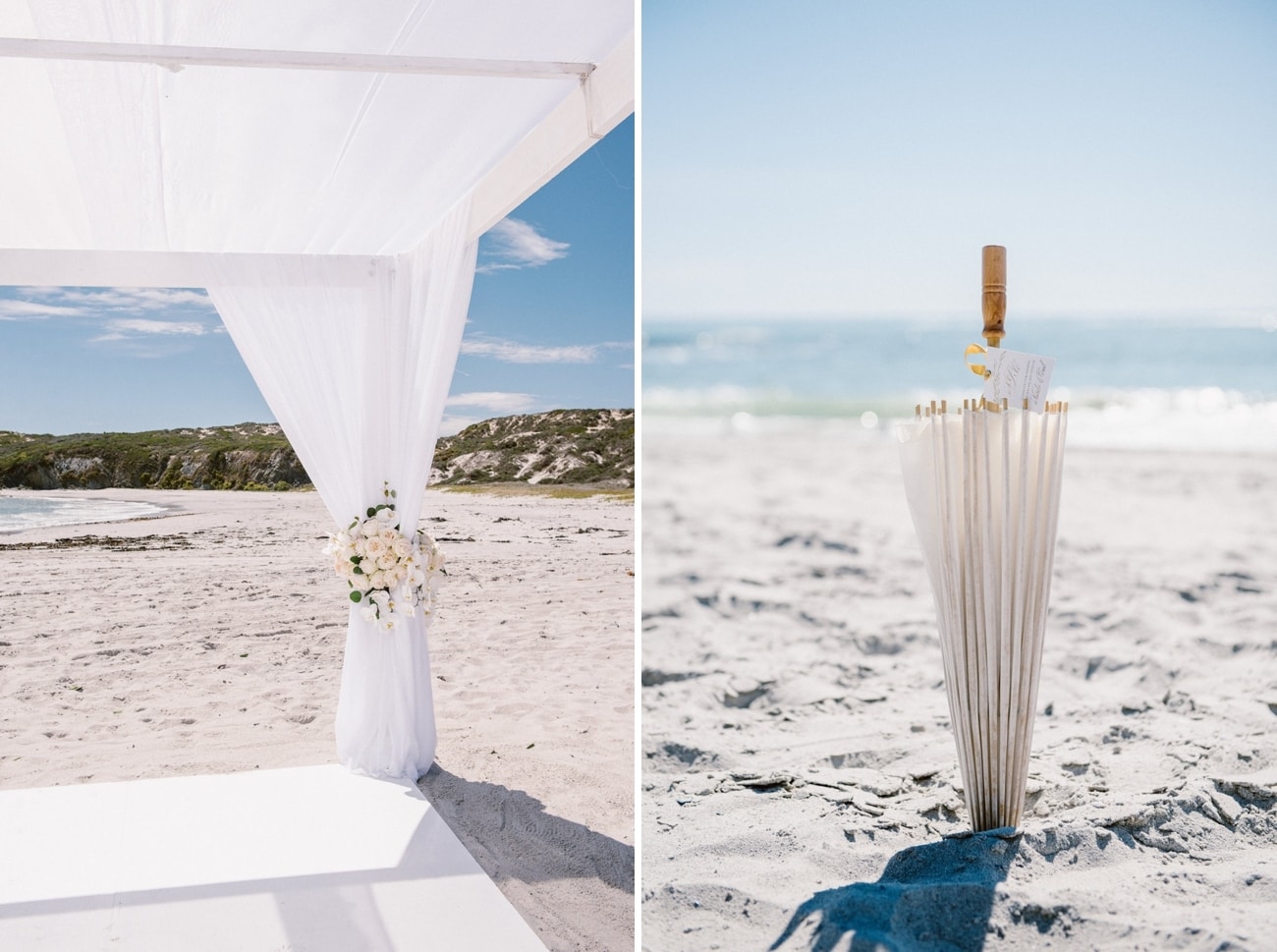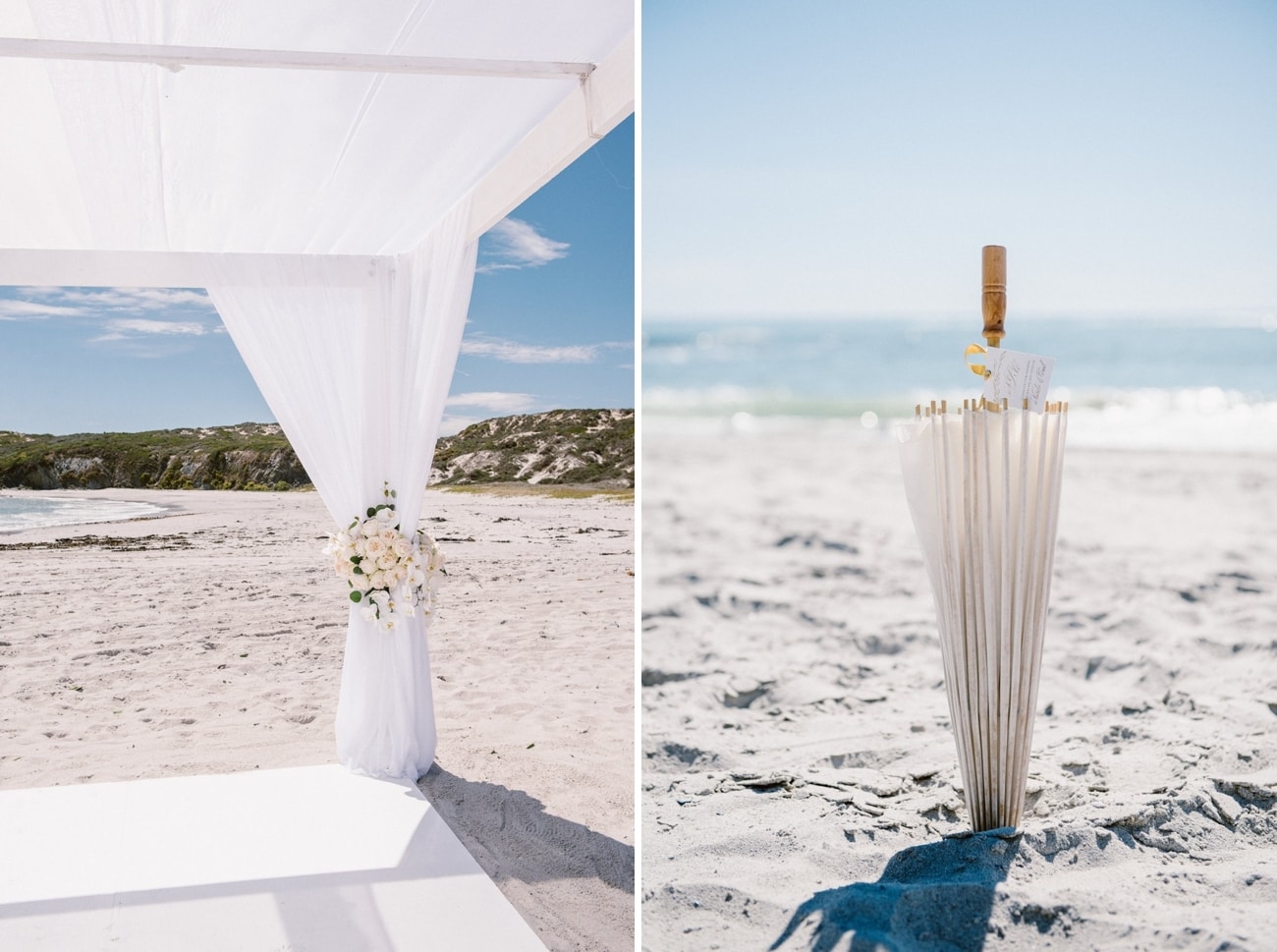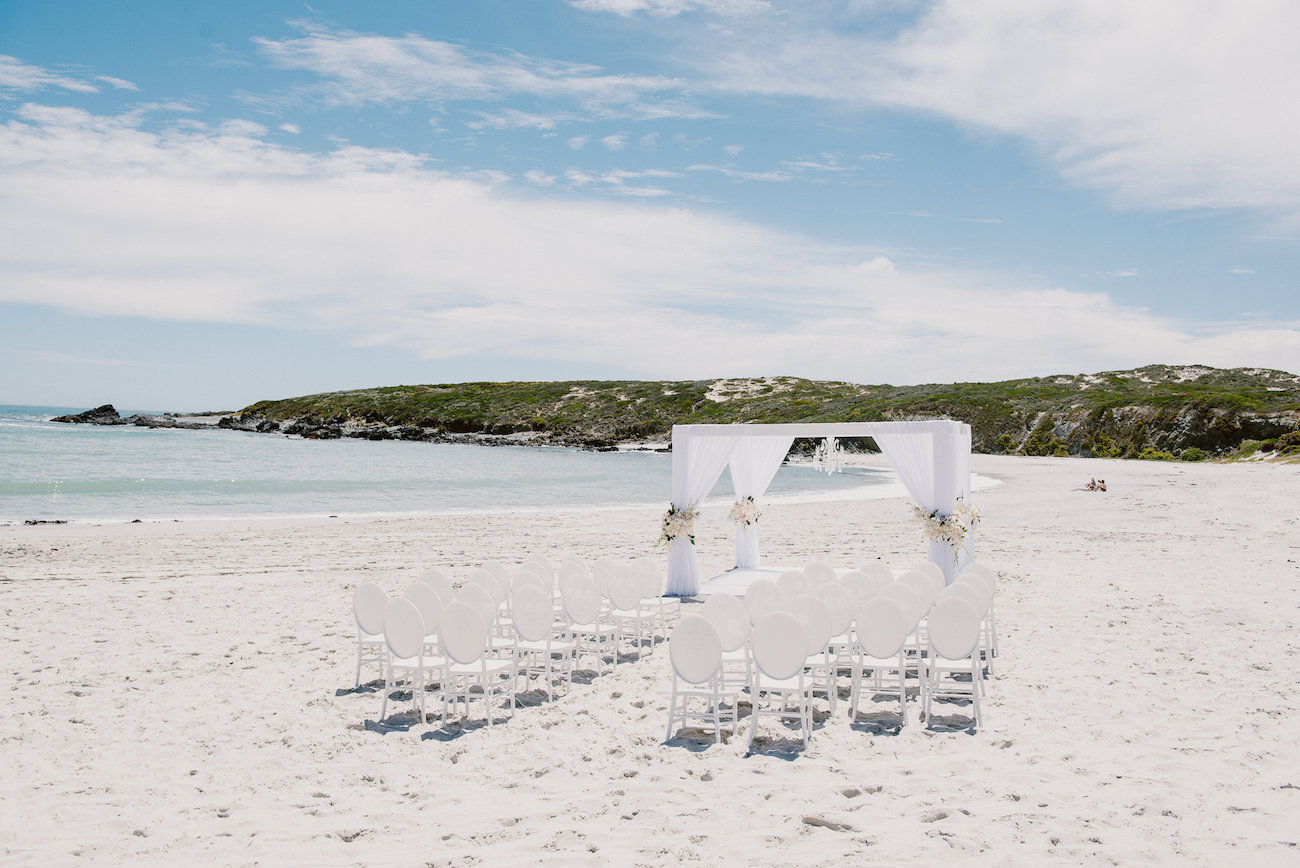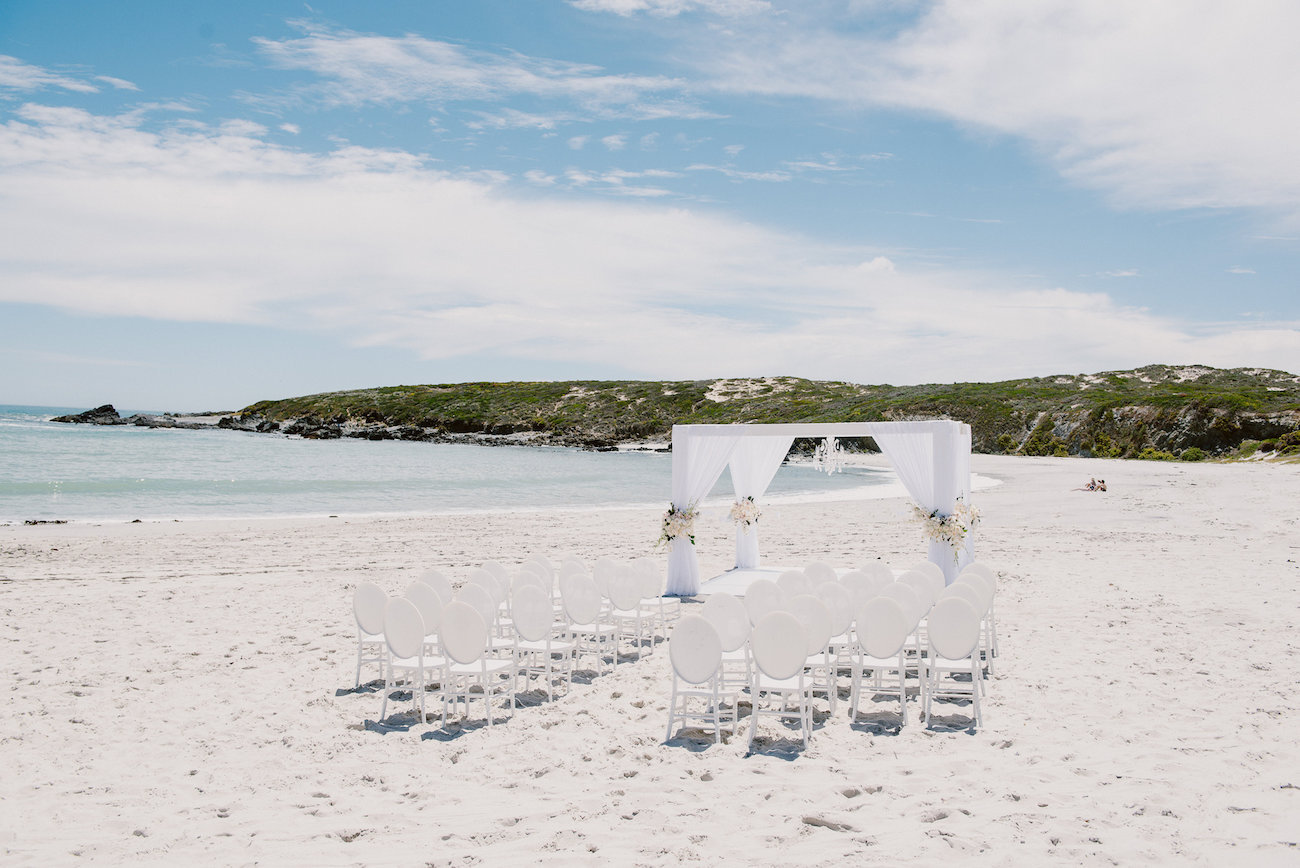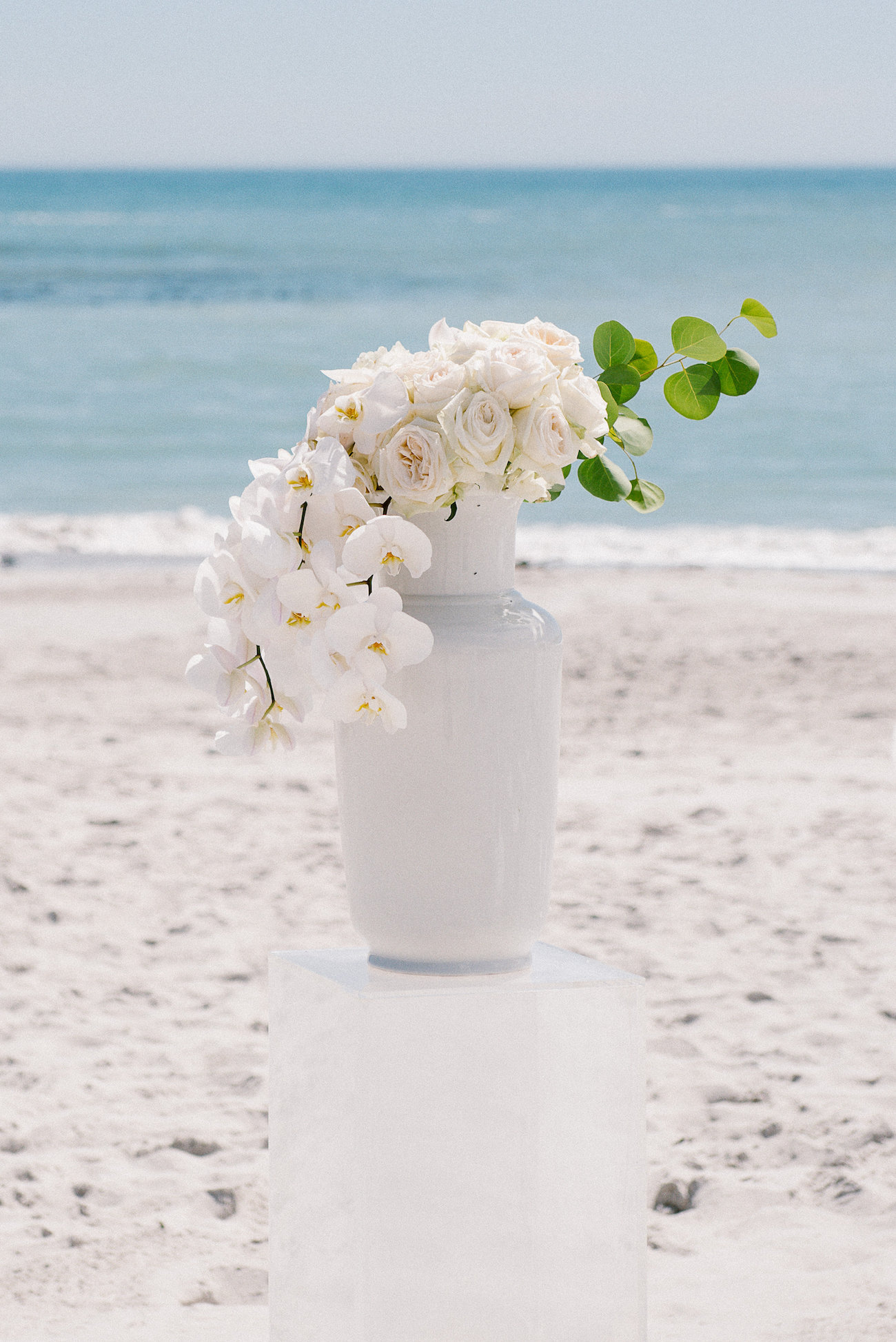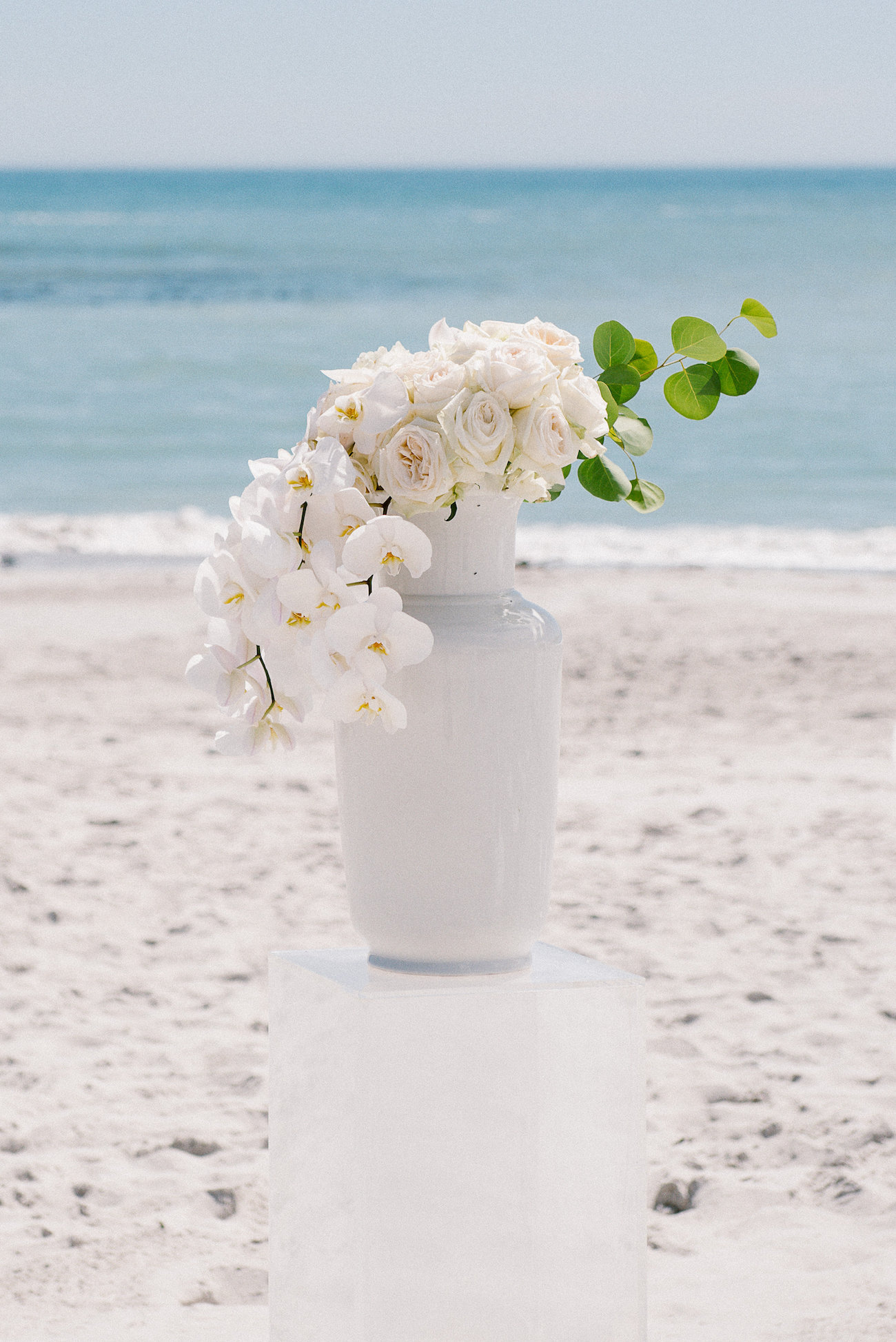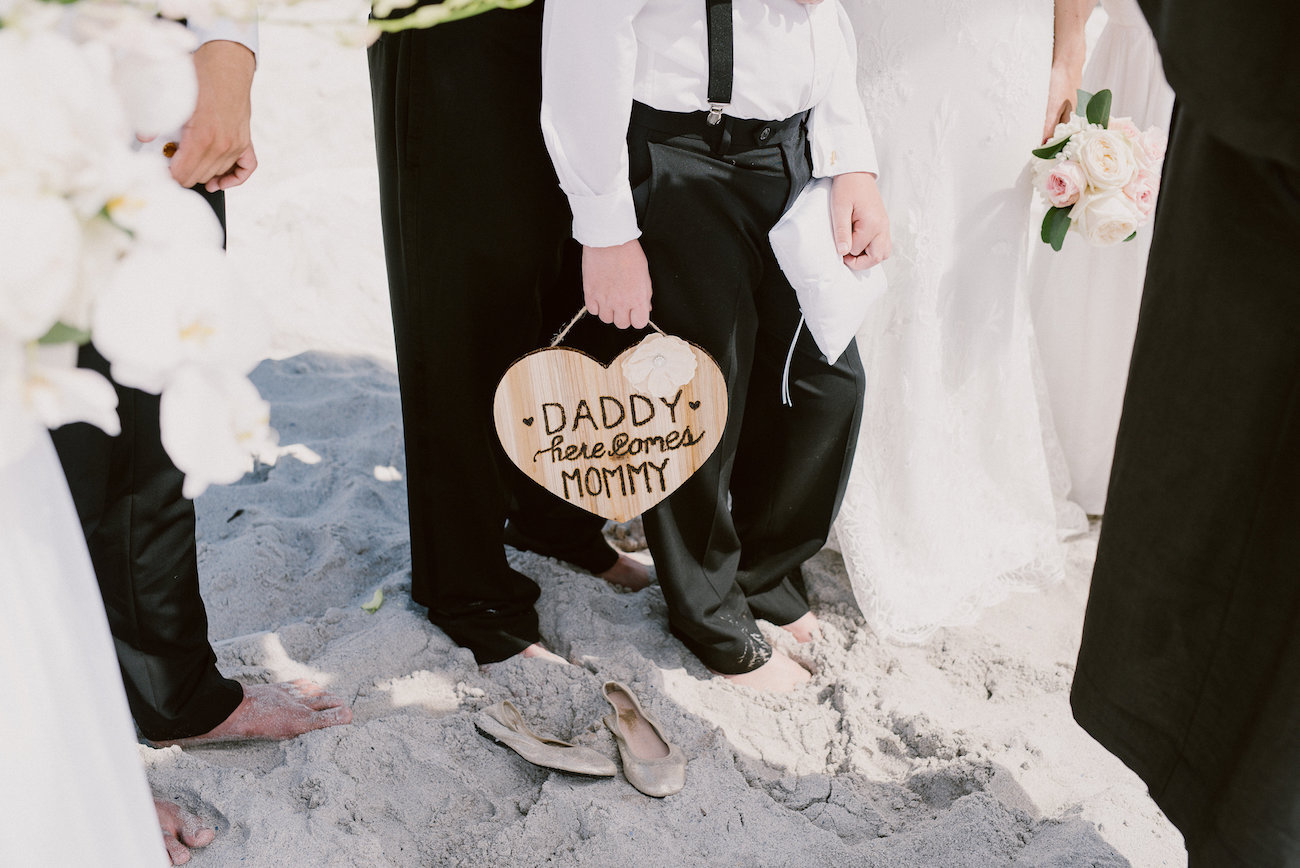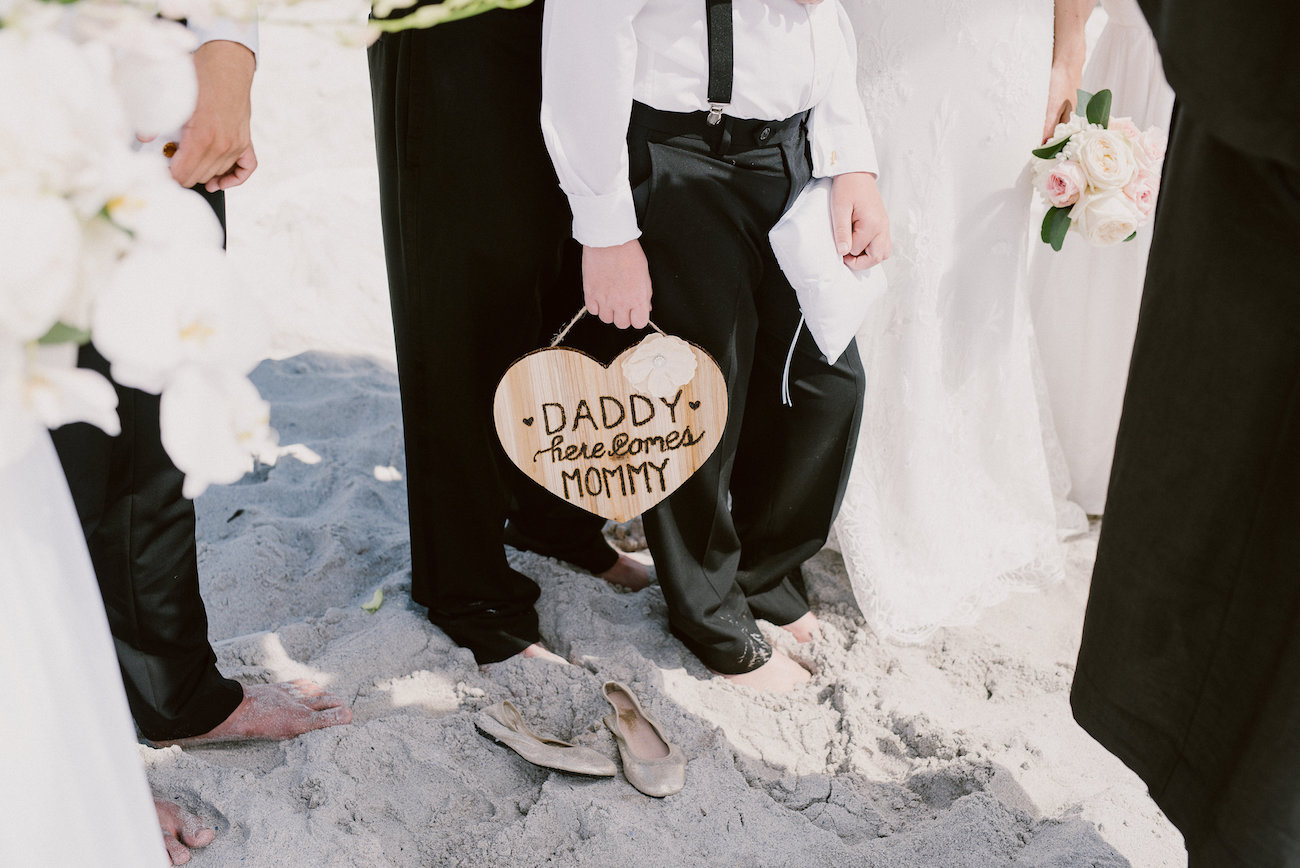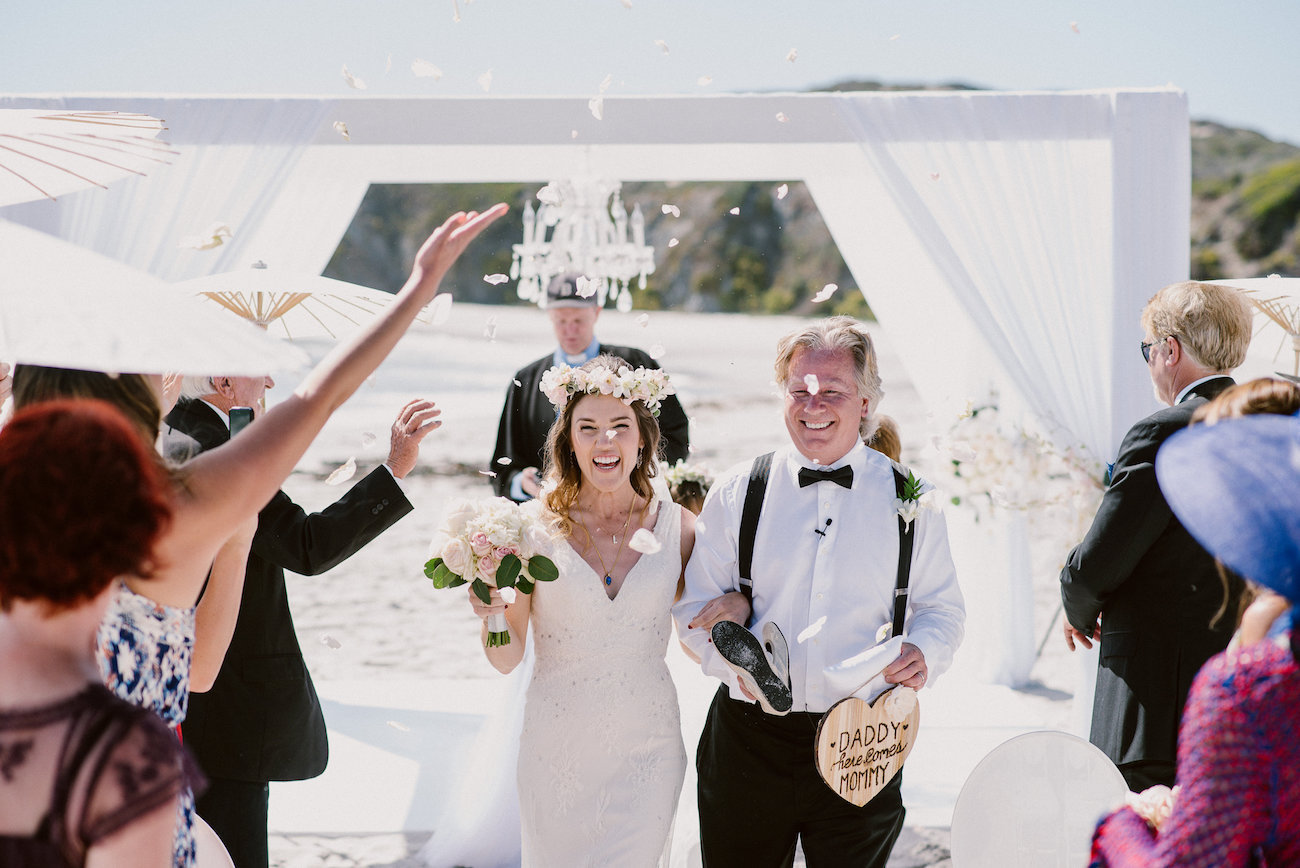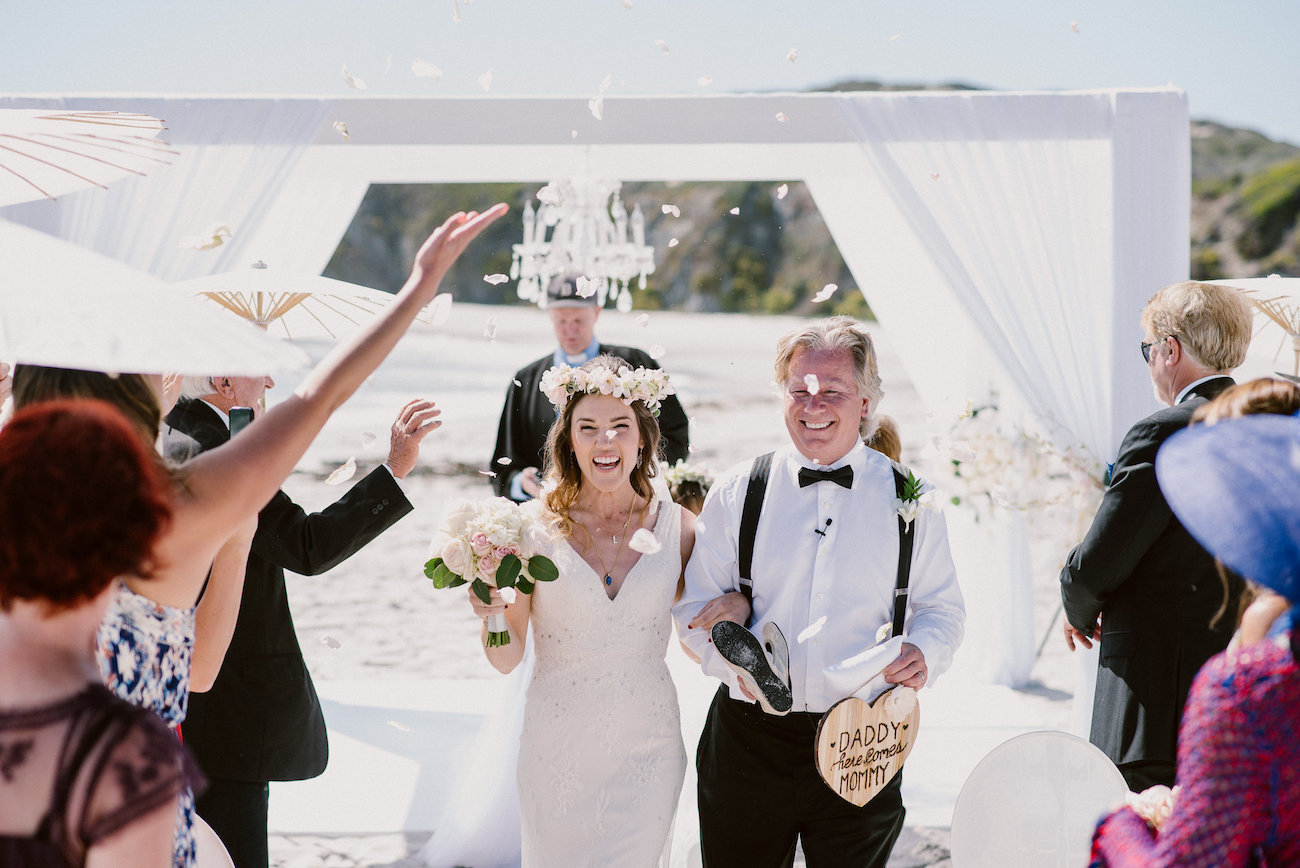 Natalie and Carl's day began with a glamorous beach ceremony set against the spectacular natural backdrop of a private beach near the family home in Grotto Bay. White ghost chairs led up to a draped gazebo decorated with creamy blooms and a crystal chandelier. And once the vows had been exchanged, guests enjoyed champagne and oysters before being joined by some surprise guests (a secret kept even from the bride!) – a local children's choir and the Cape Minstrels, who burst out in joyous song as they crossed the dunes.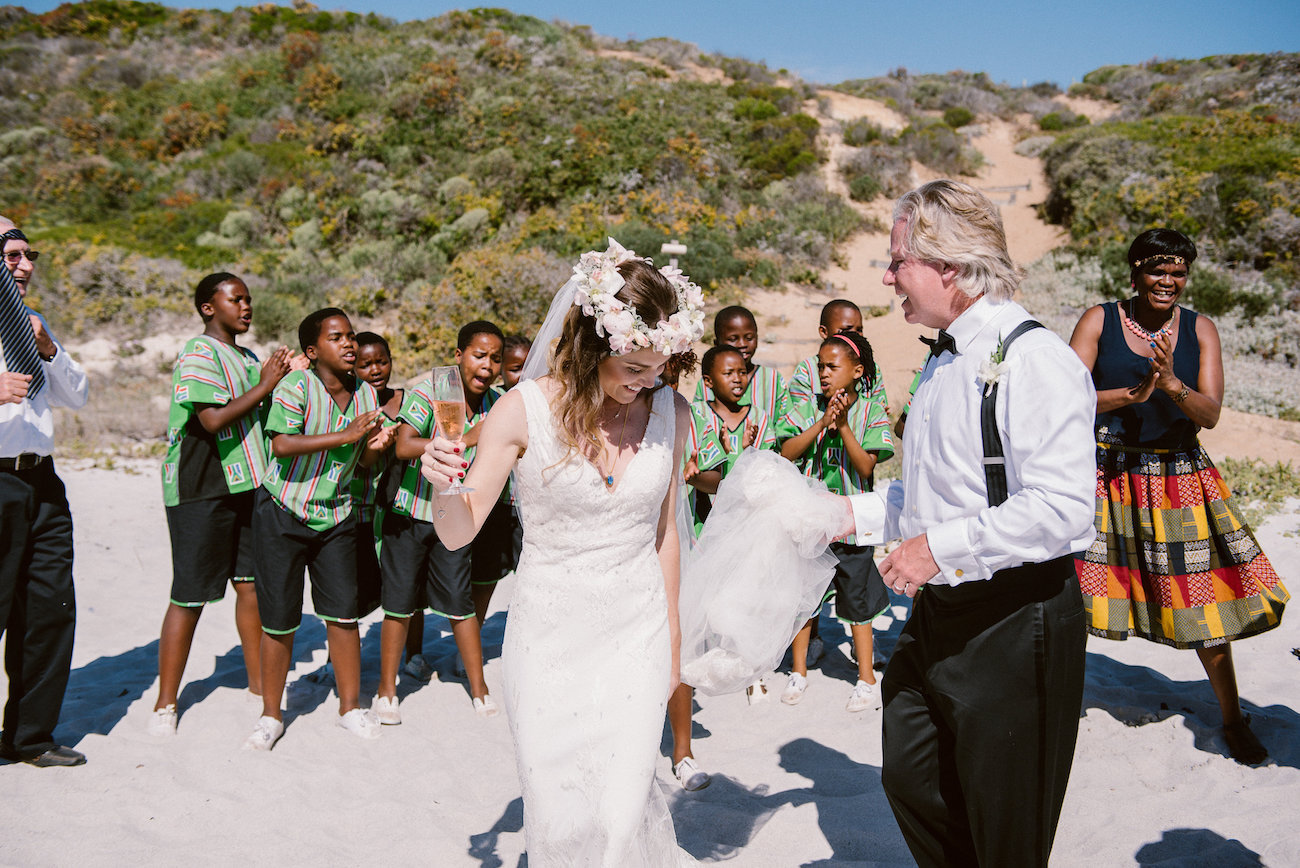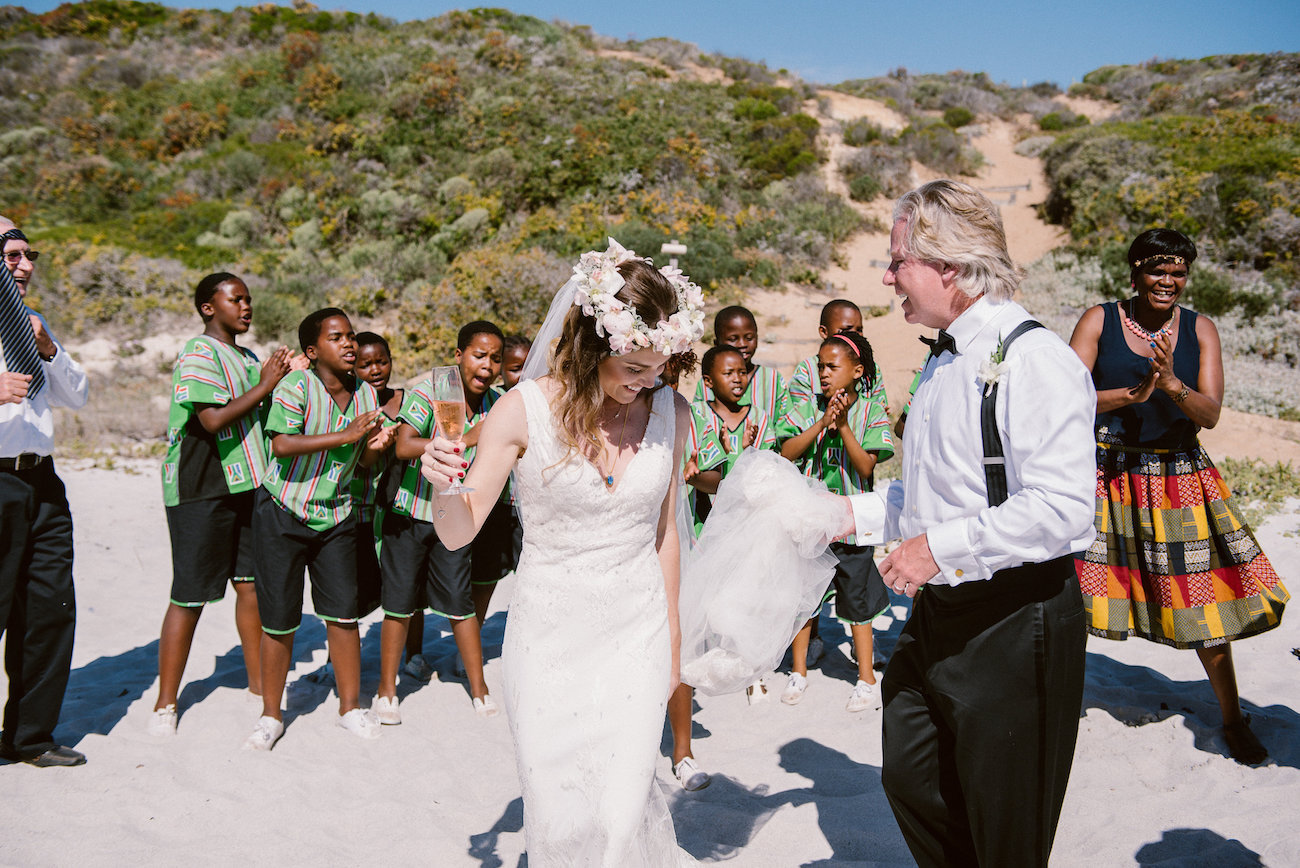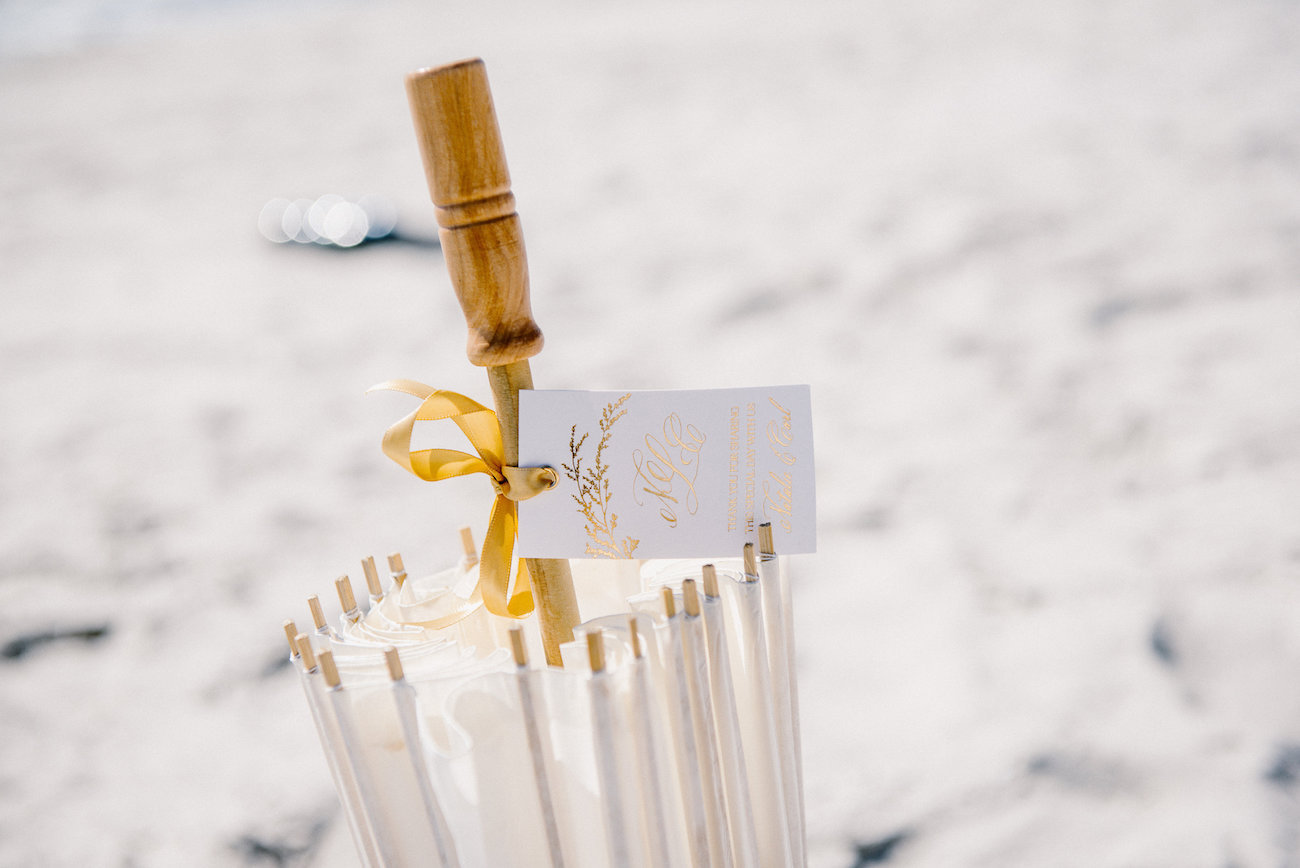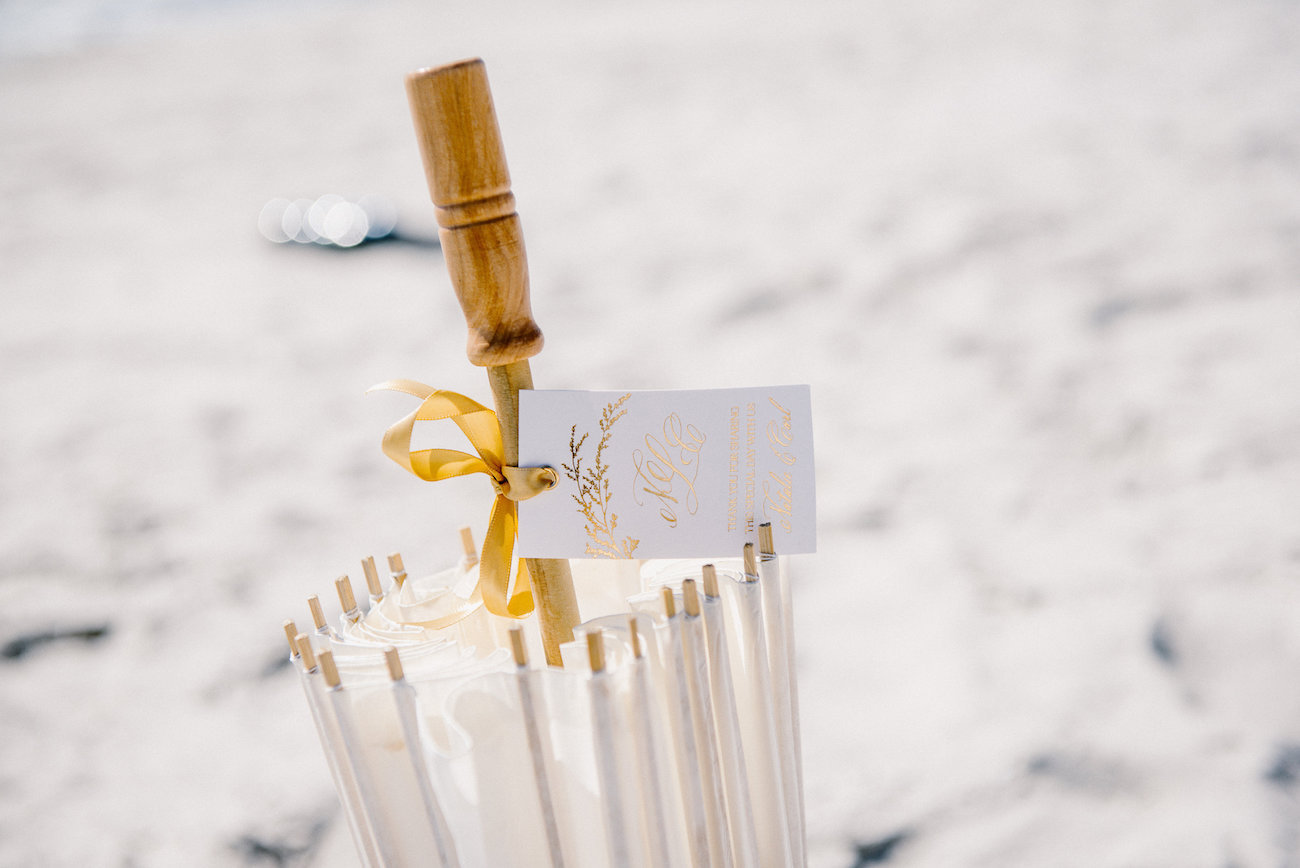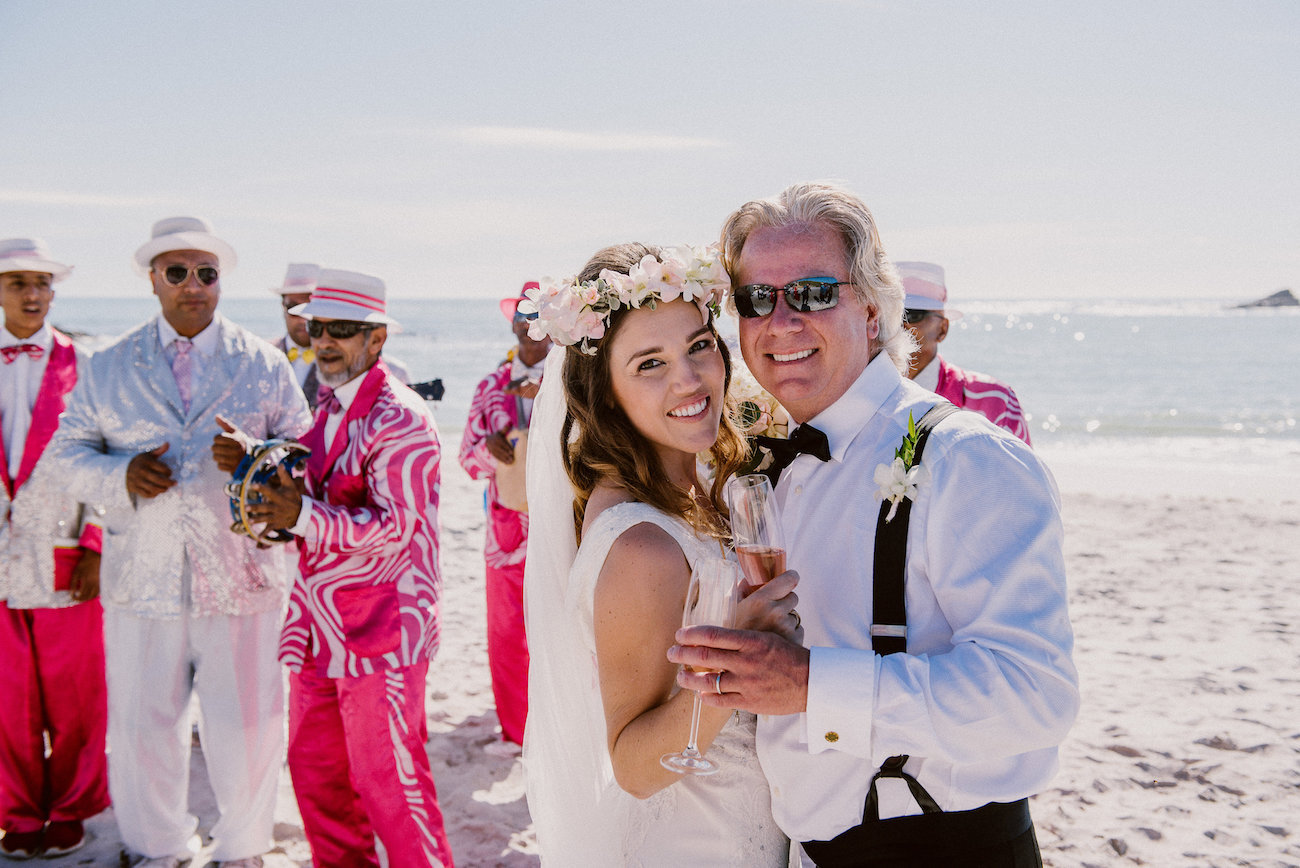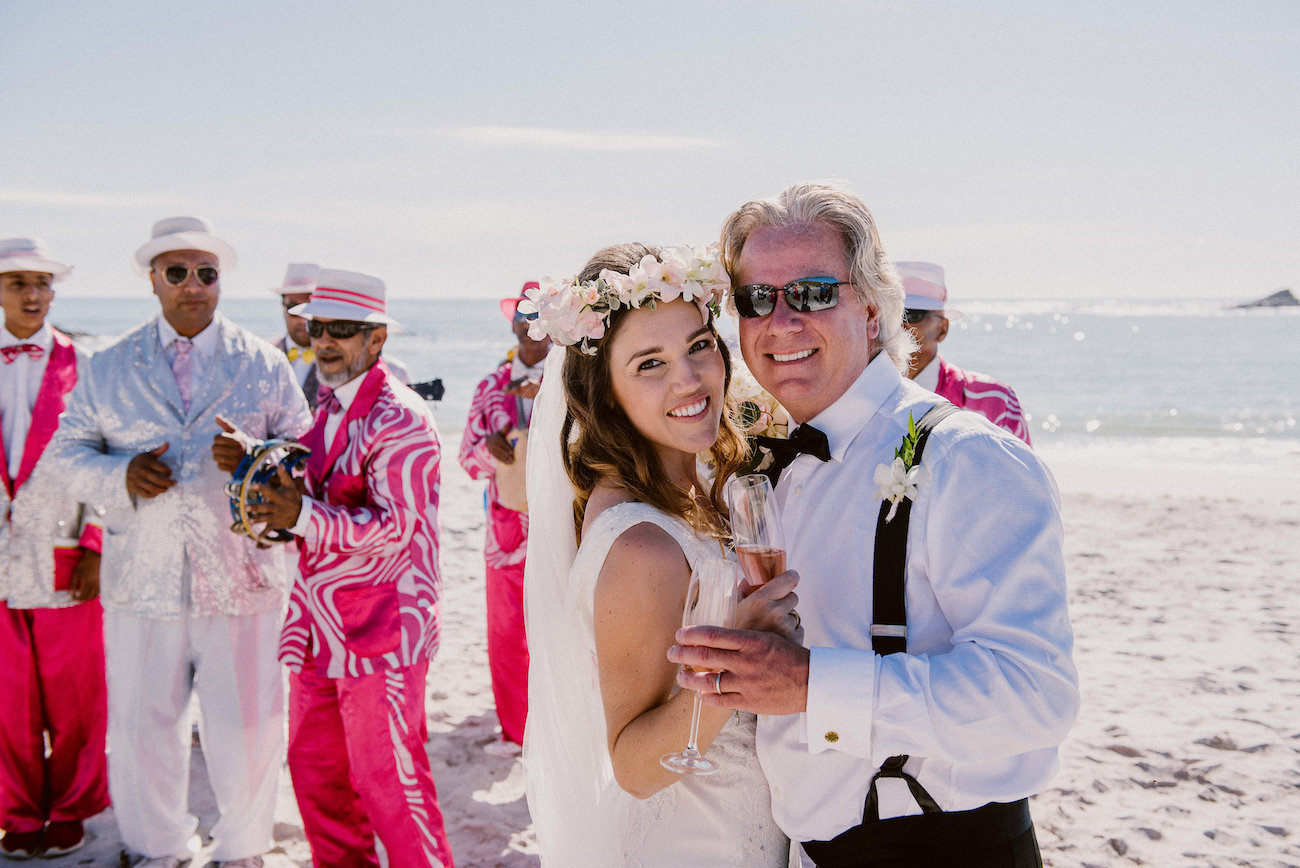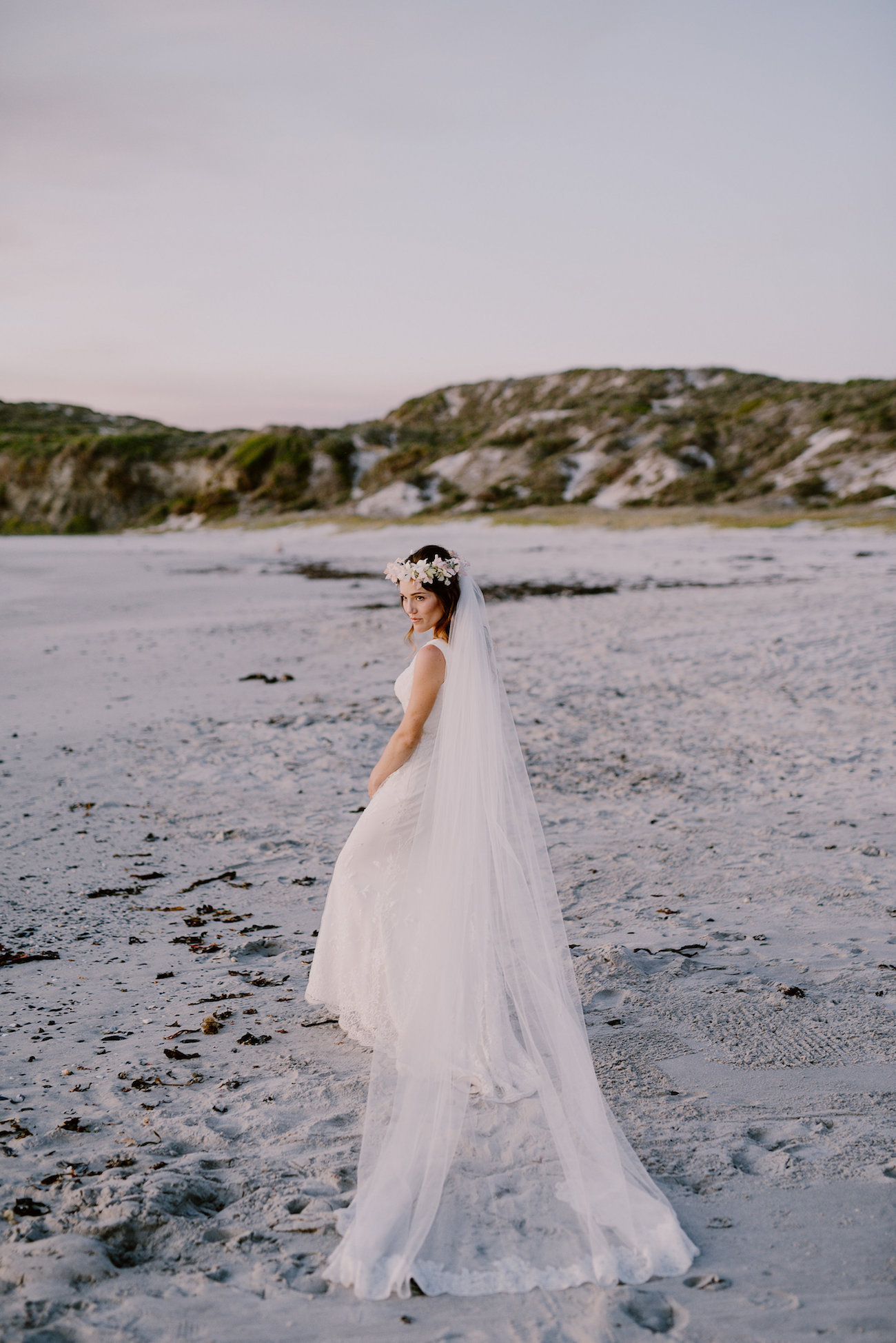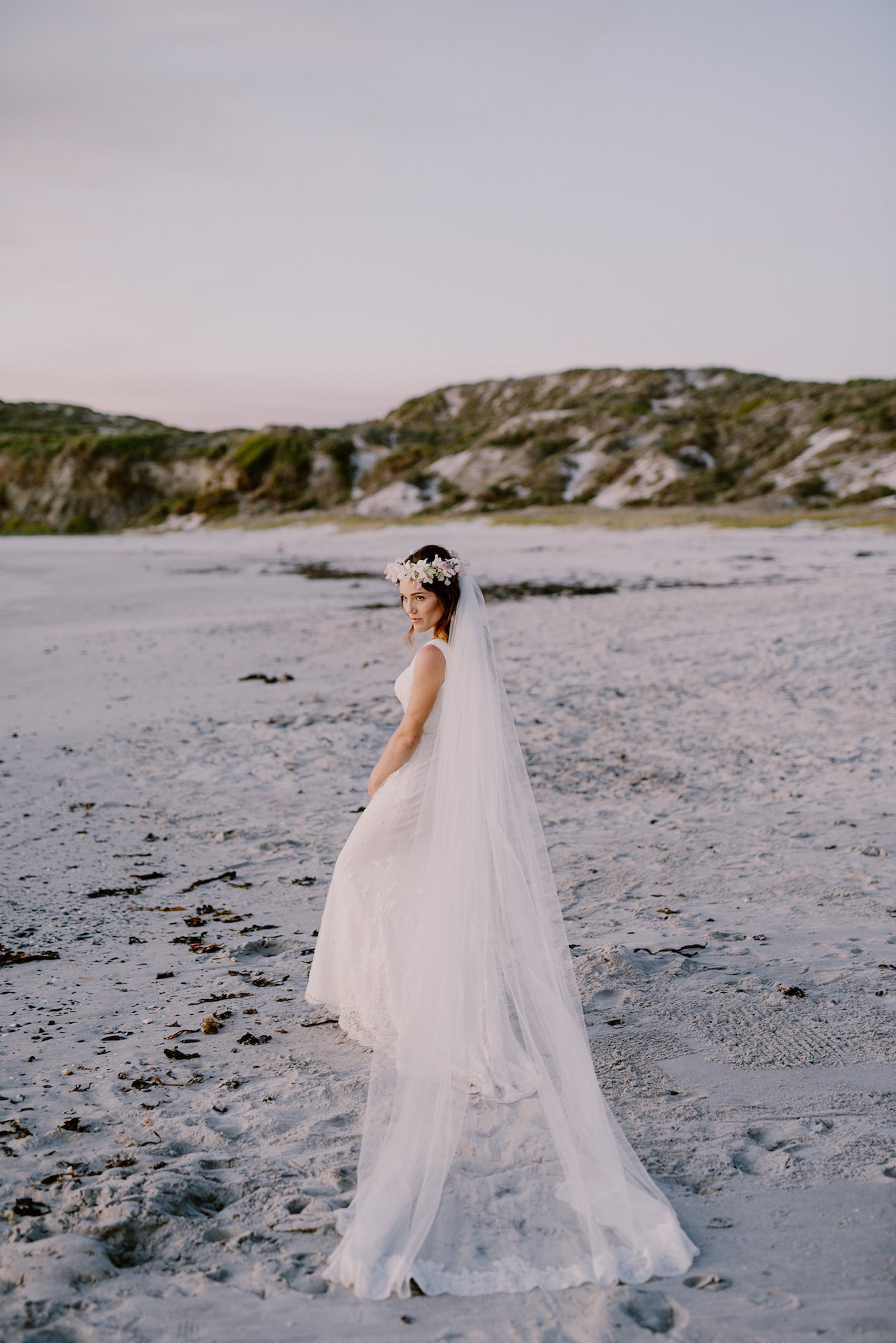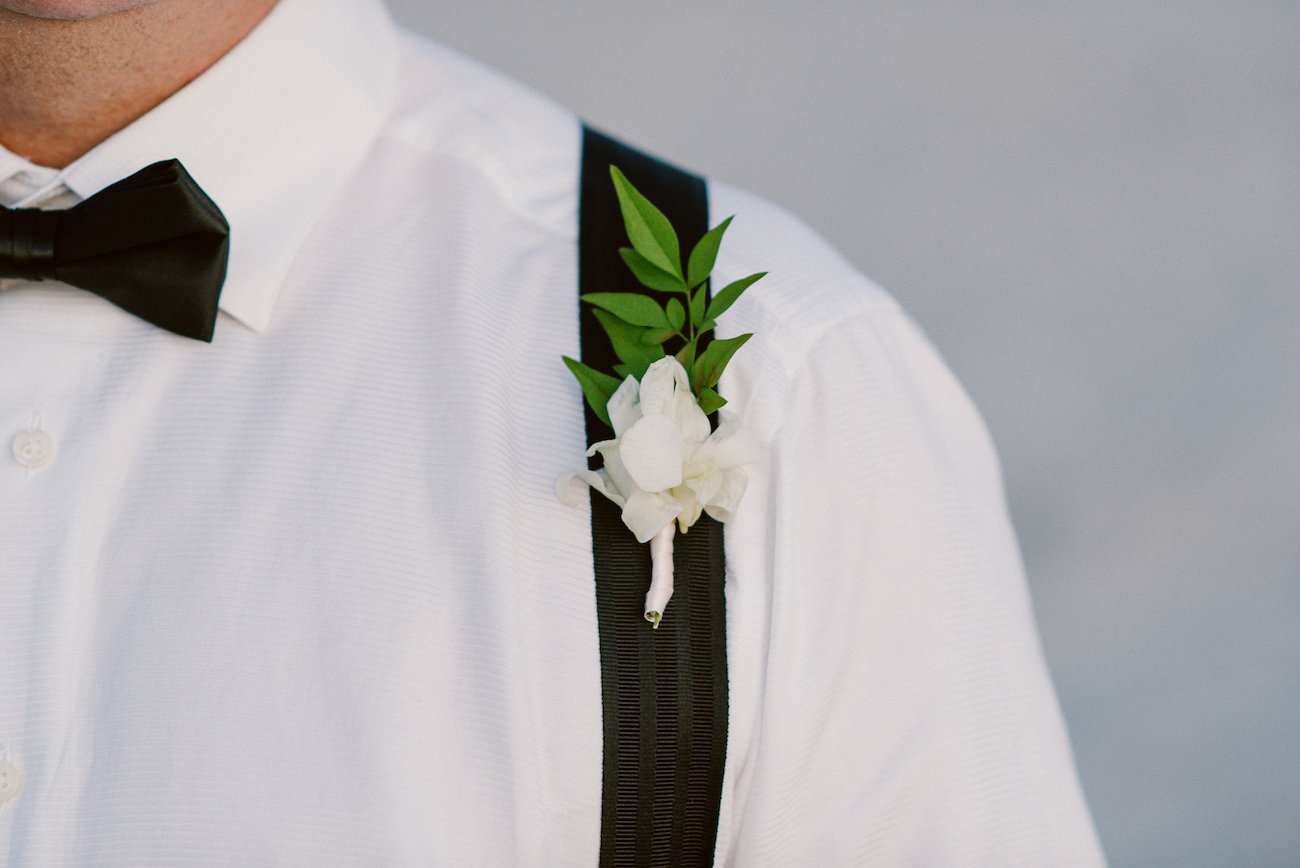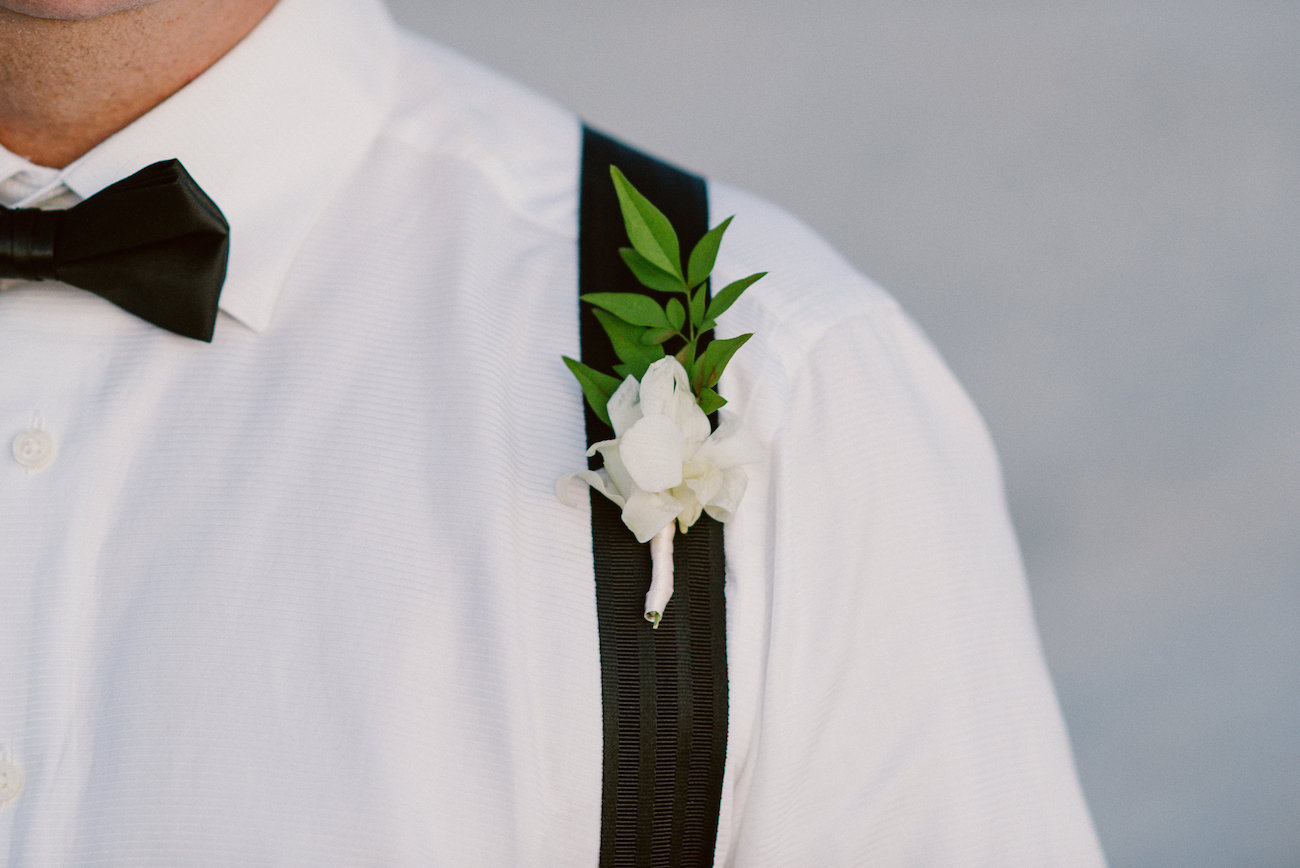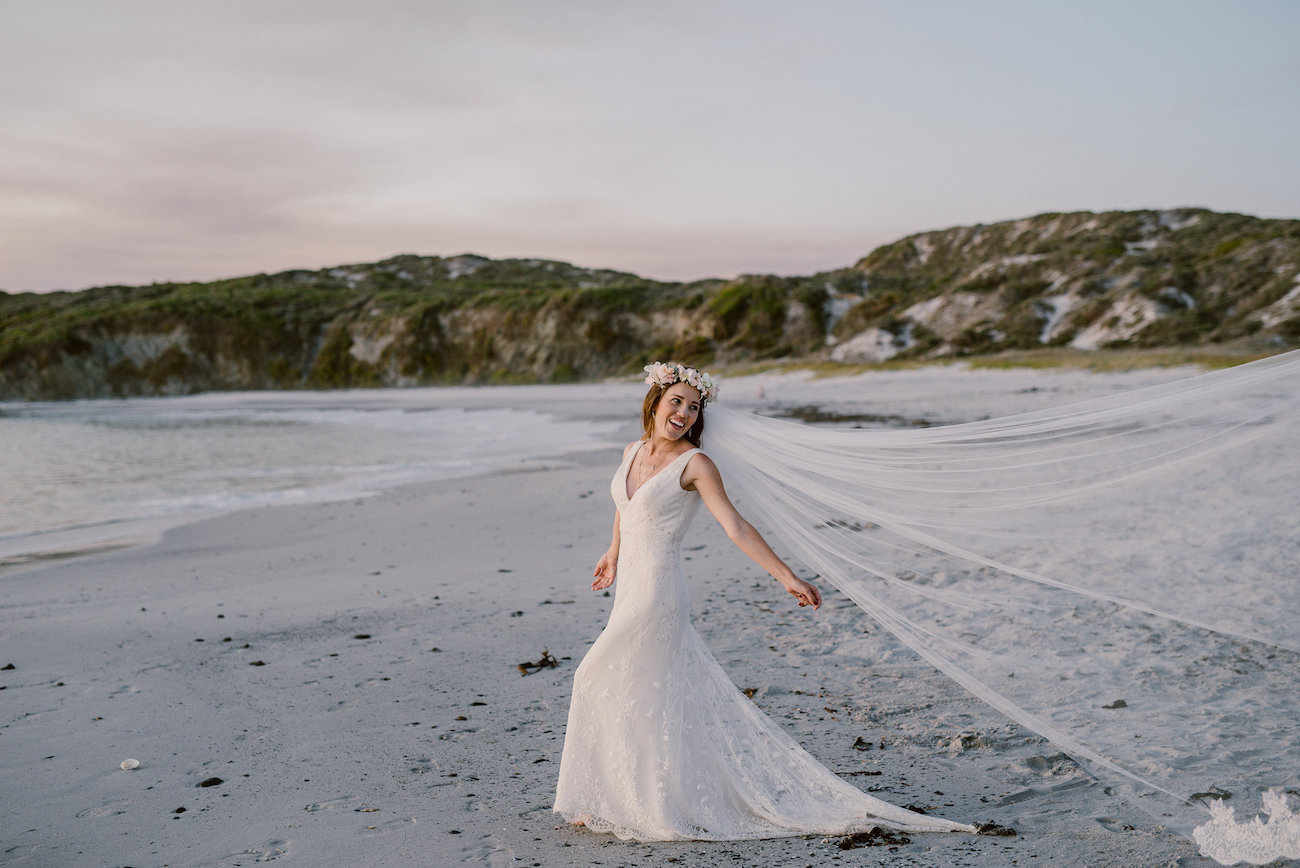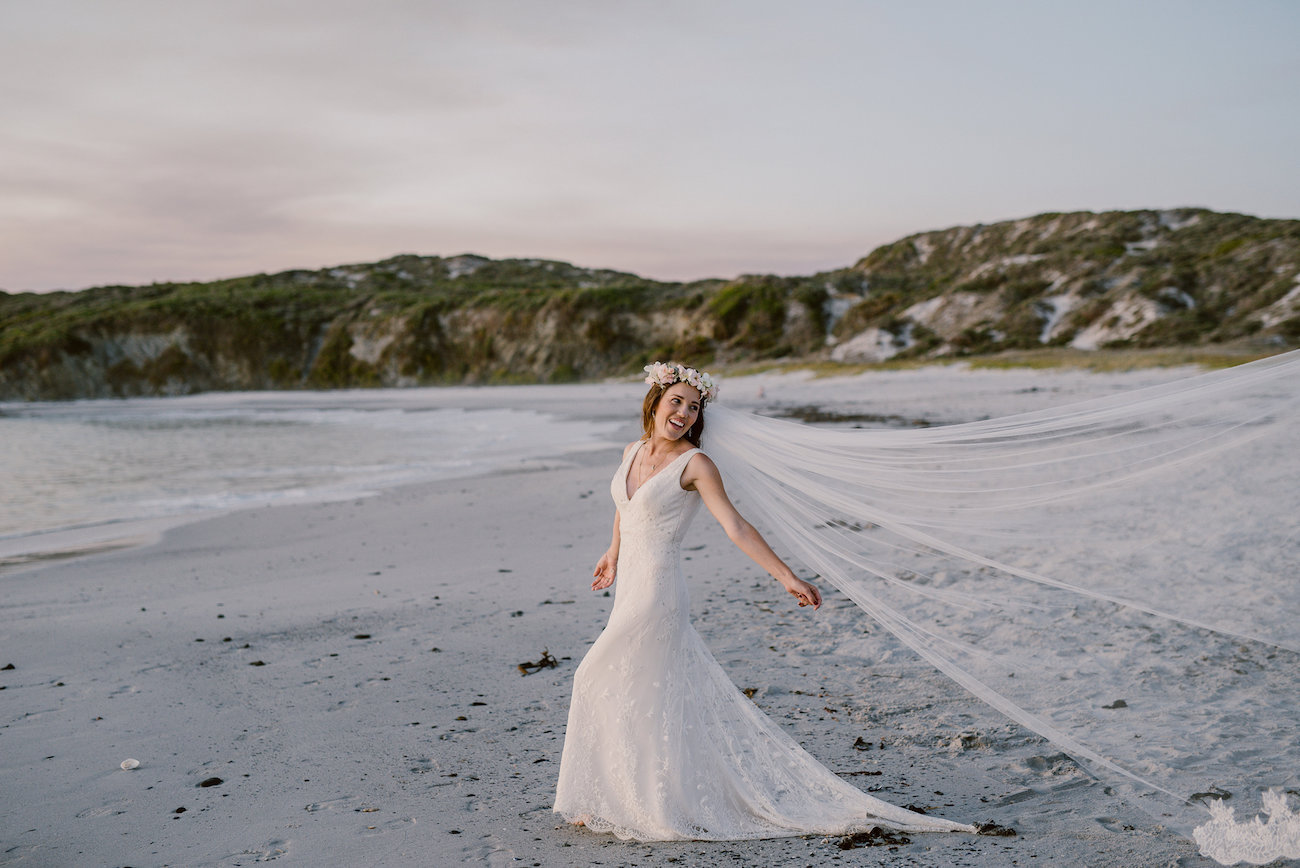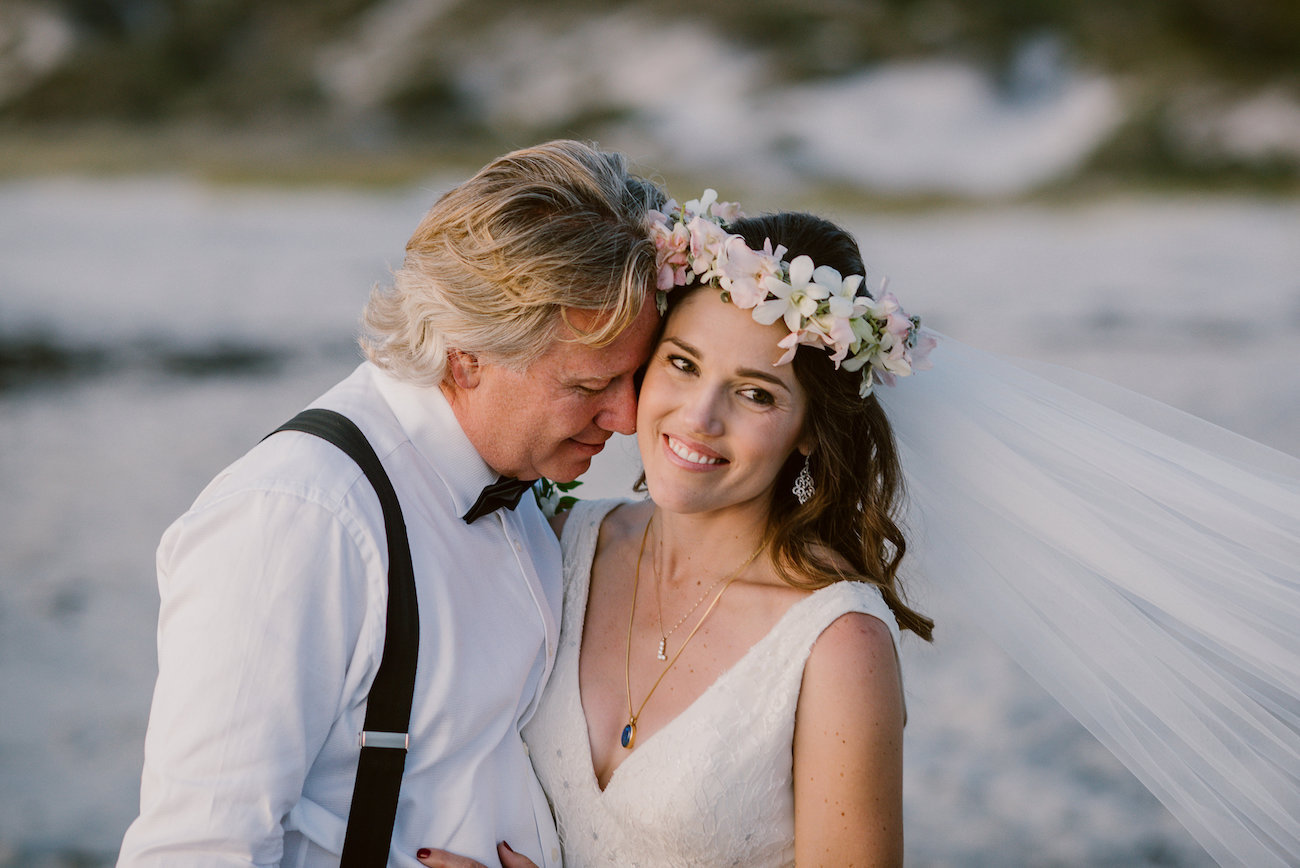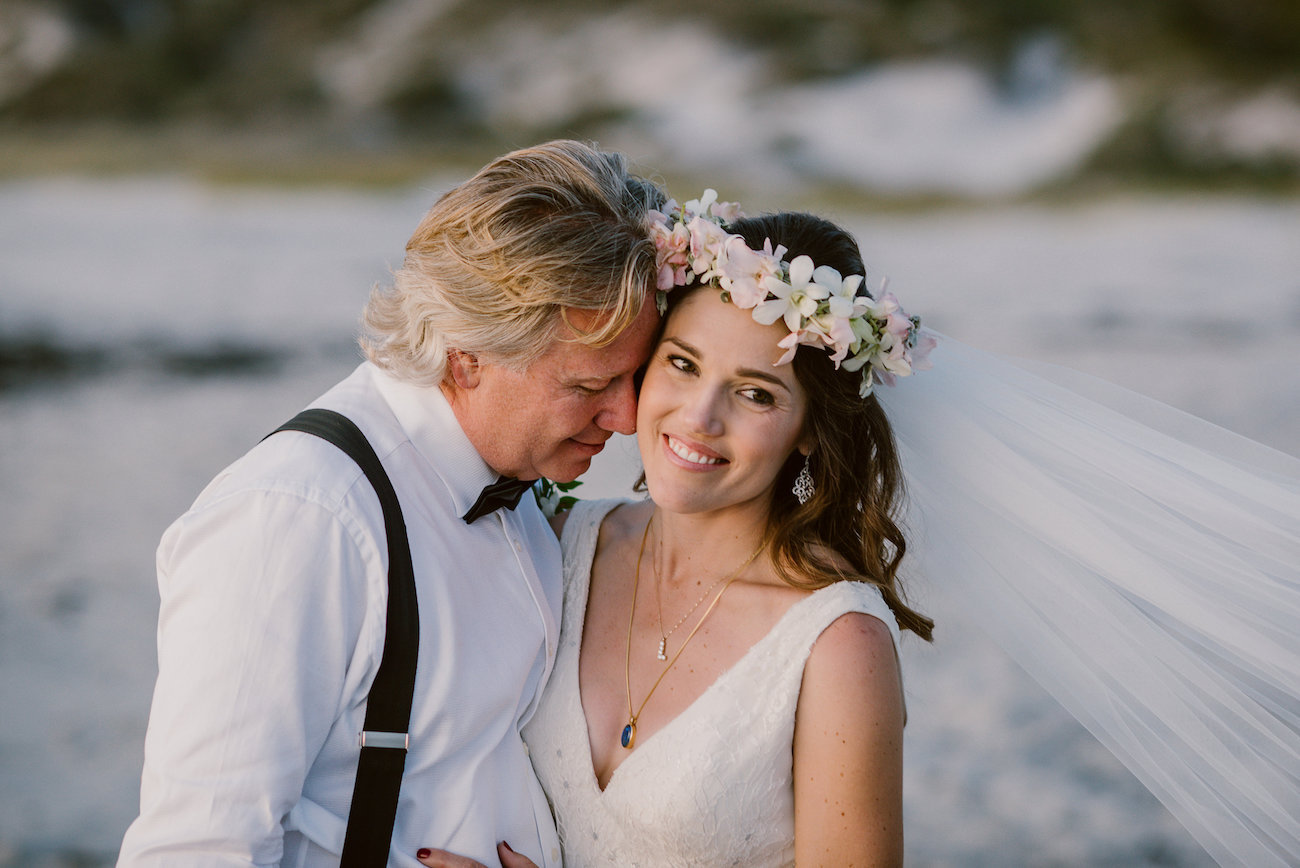 With the formalities complete, the group moved to the family home, which had been transformed into a chic reception venue, which included a styled lounge and bar area and tables decked out in the signature palette of white, gold and pale blush. Modern elements like square vases and Phoenix chairs combined seamlessly with the incredible florals and bespoke stationery. And finally, there was that dance floor – the perfect way to end a perfect day!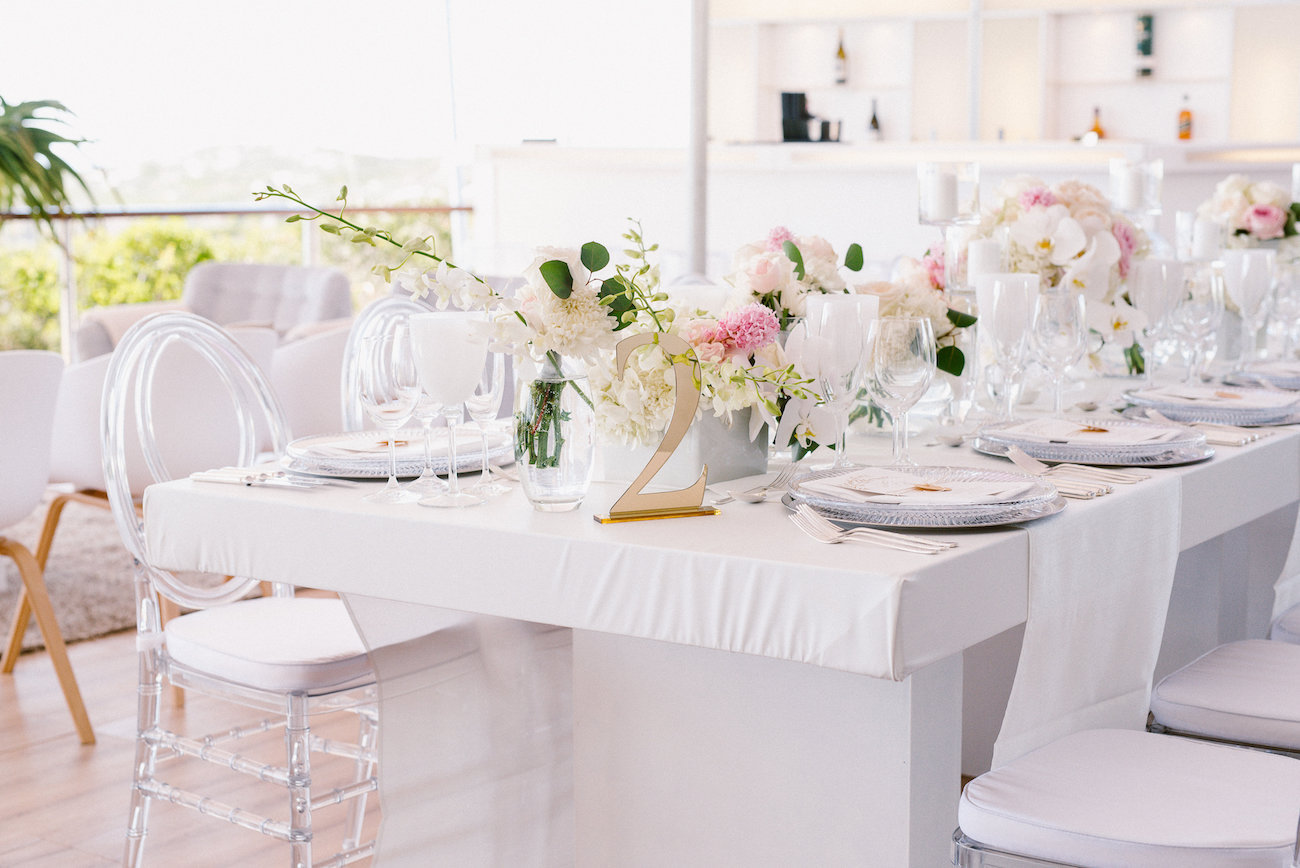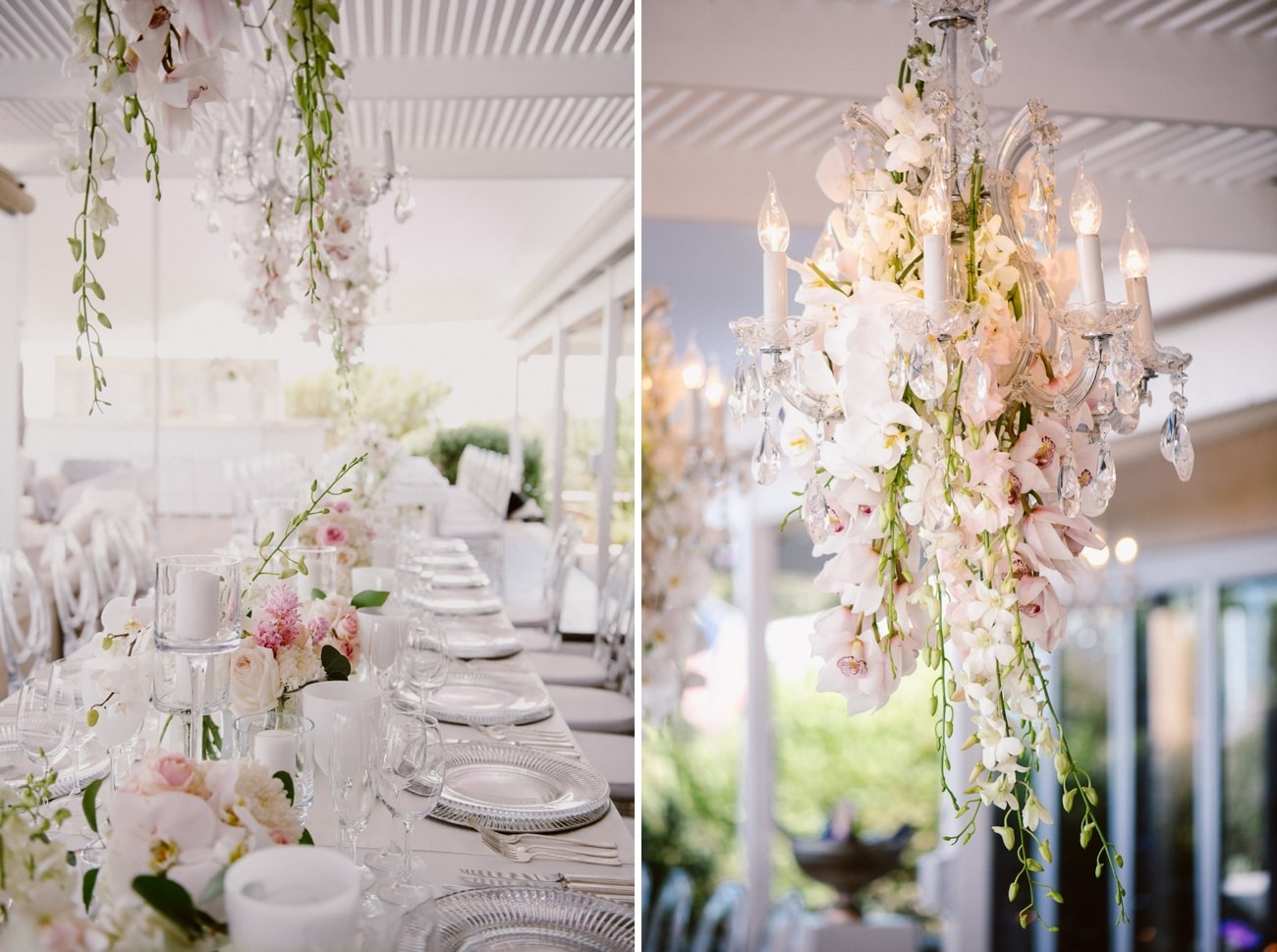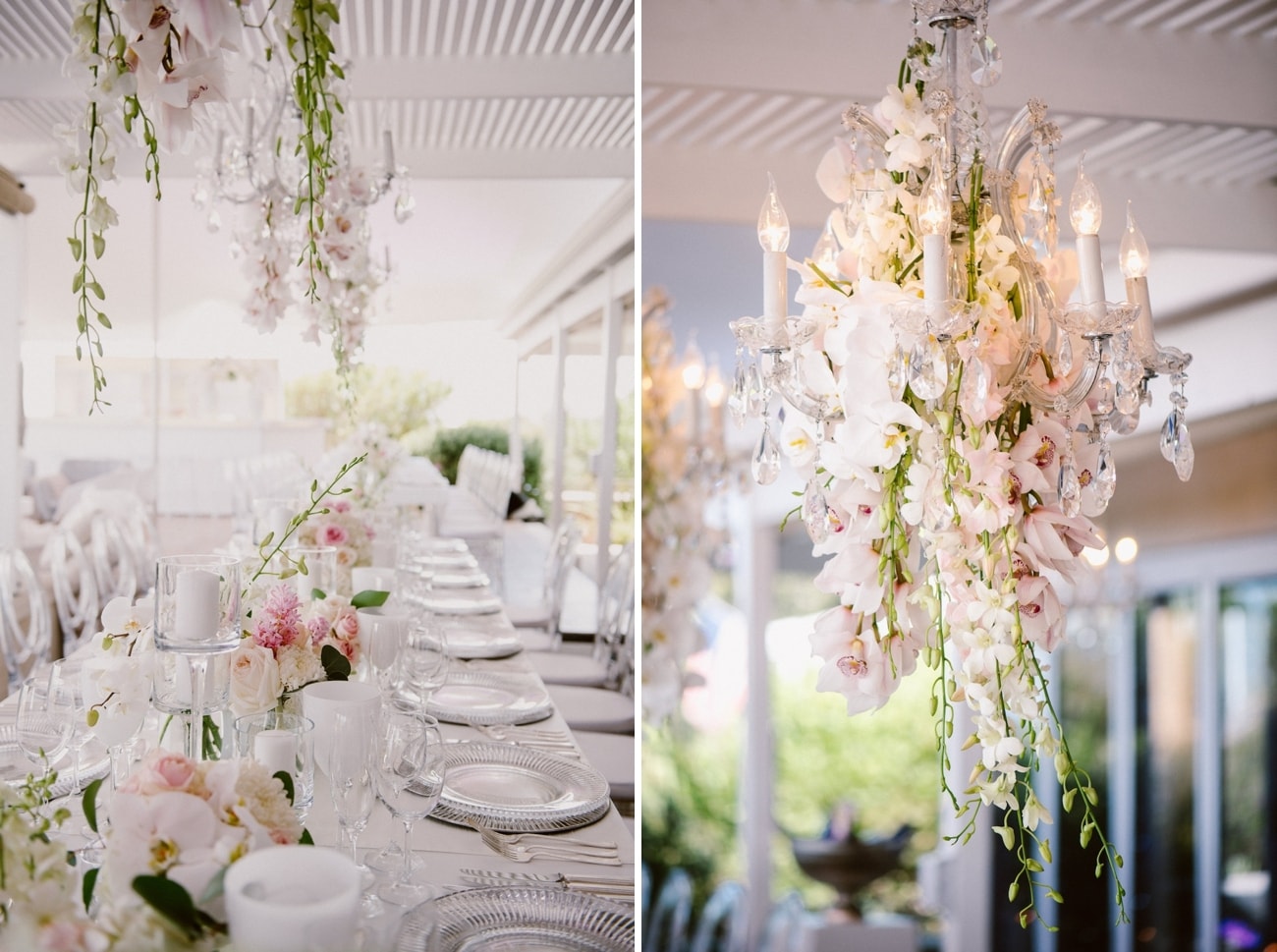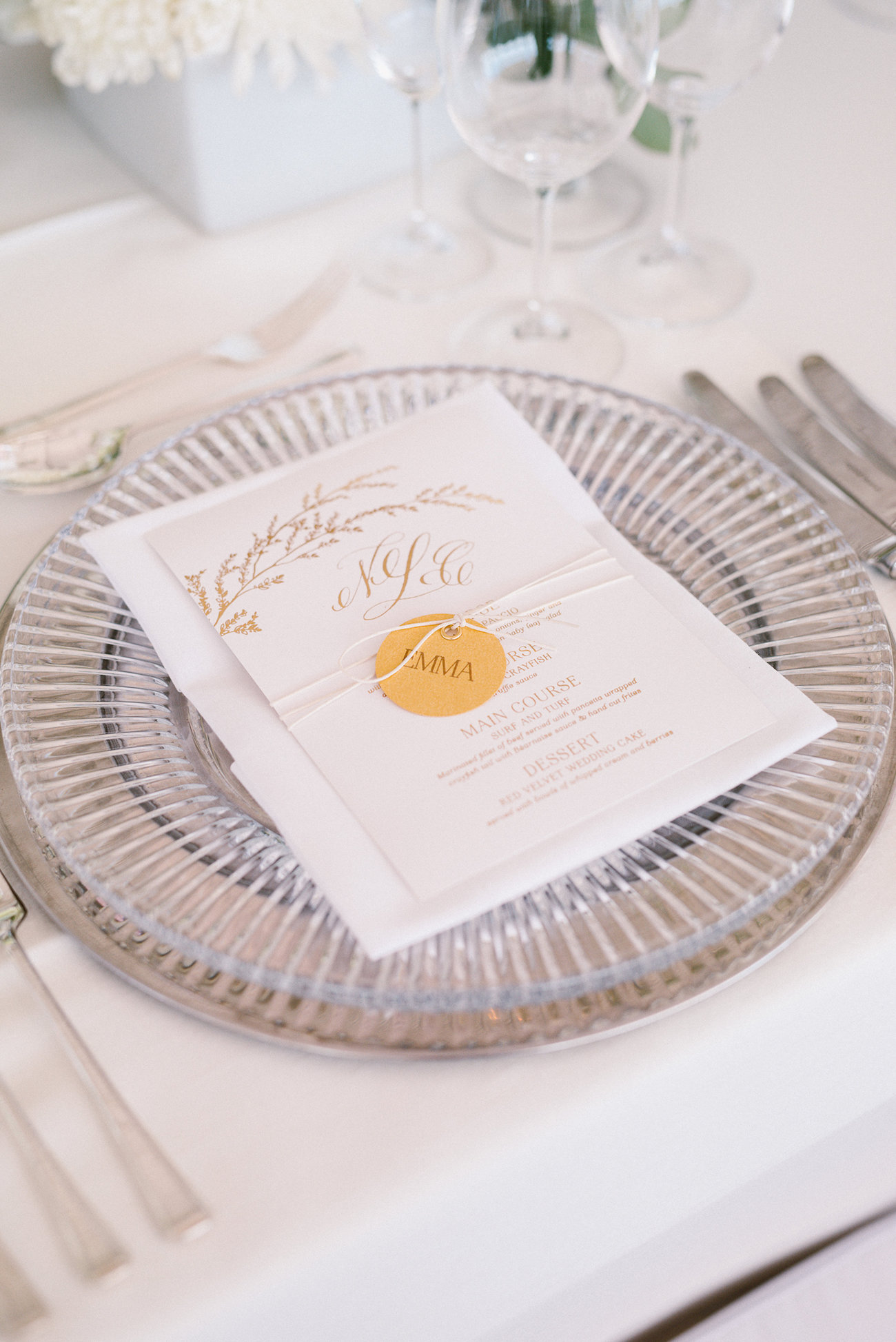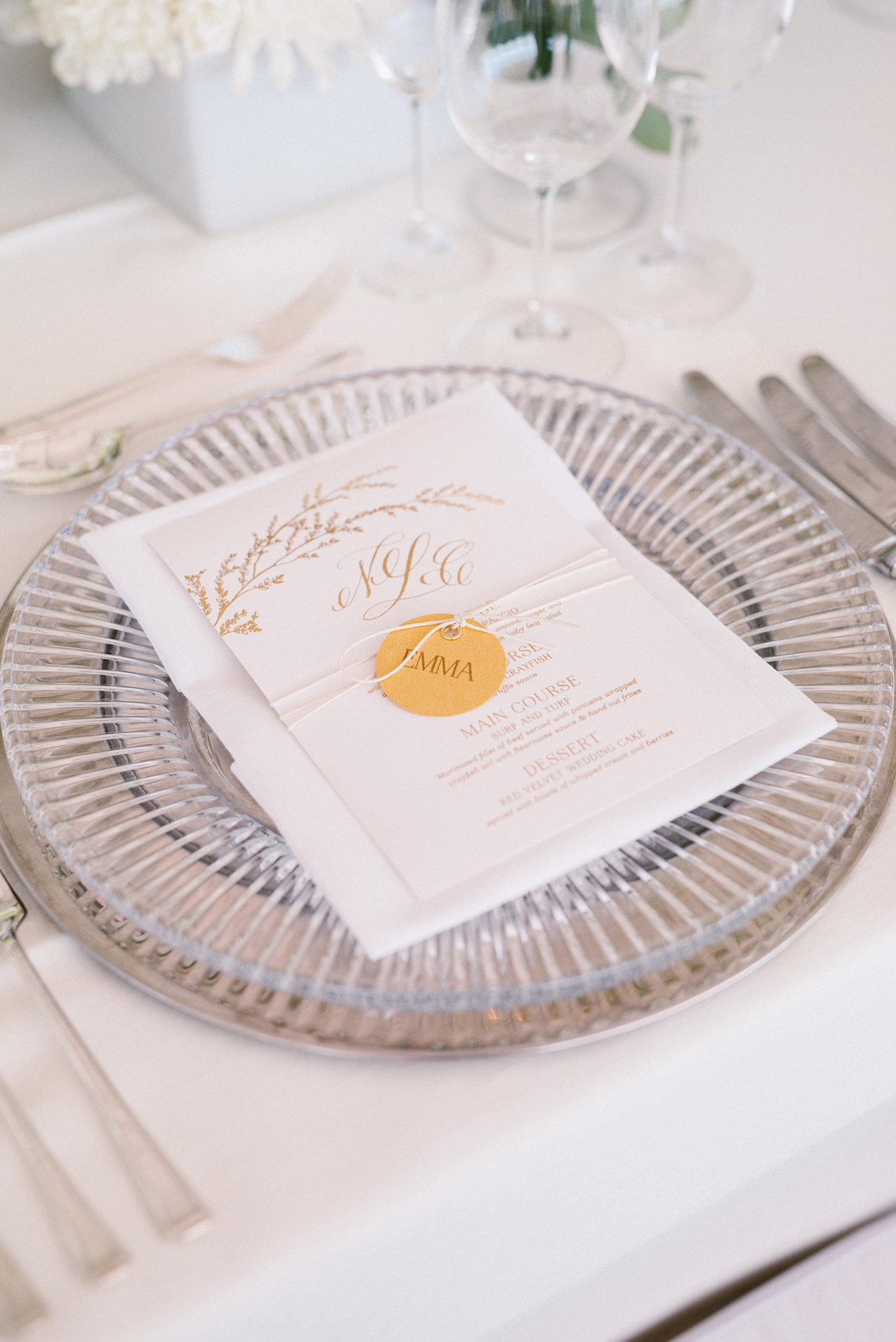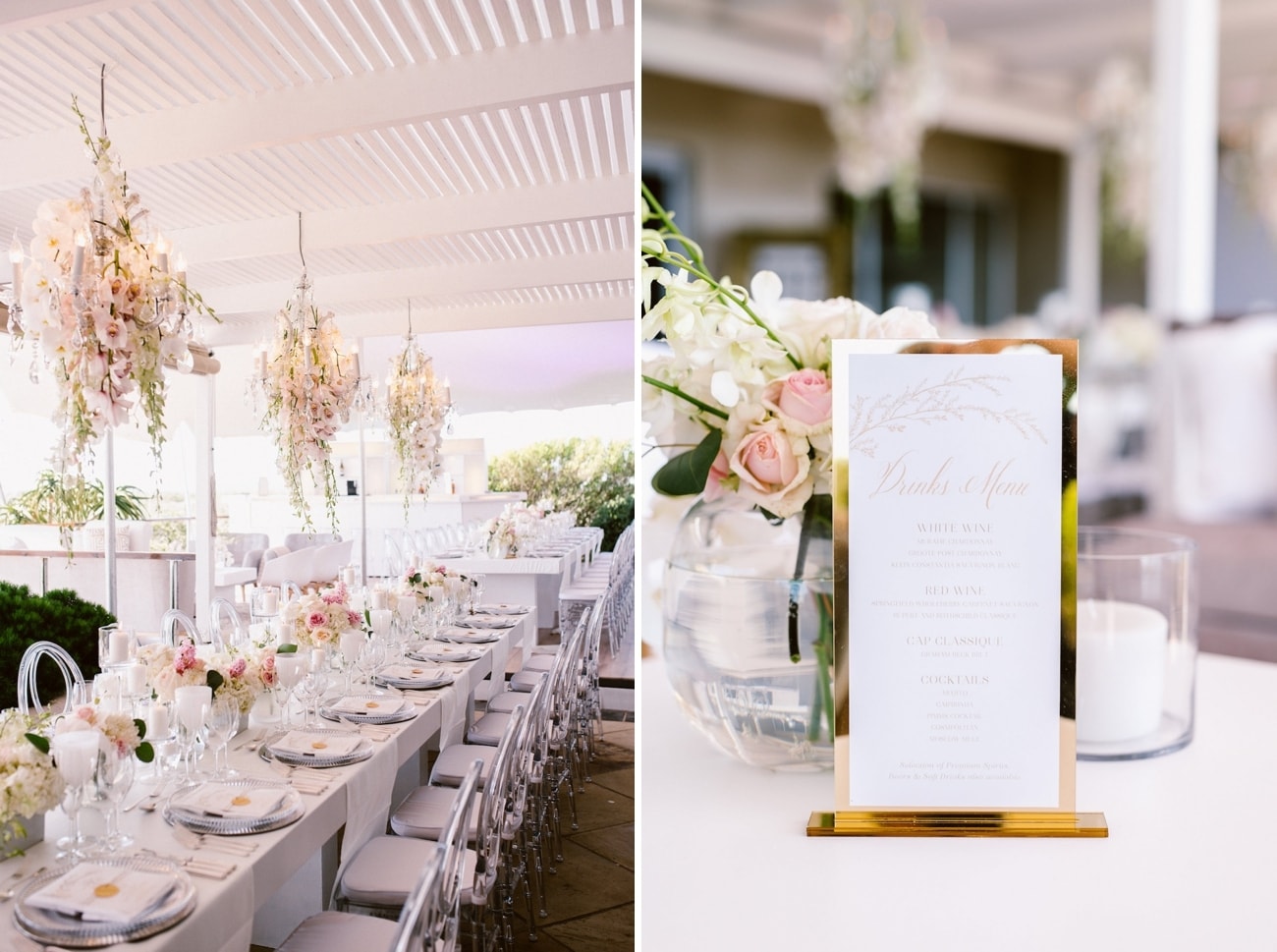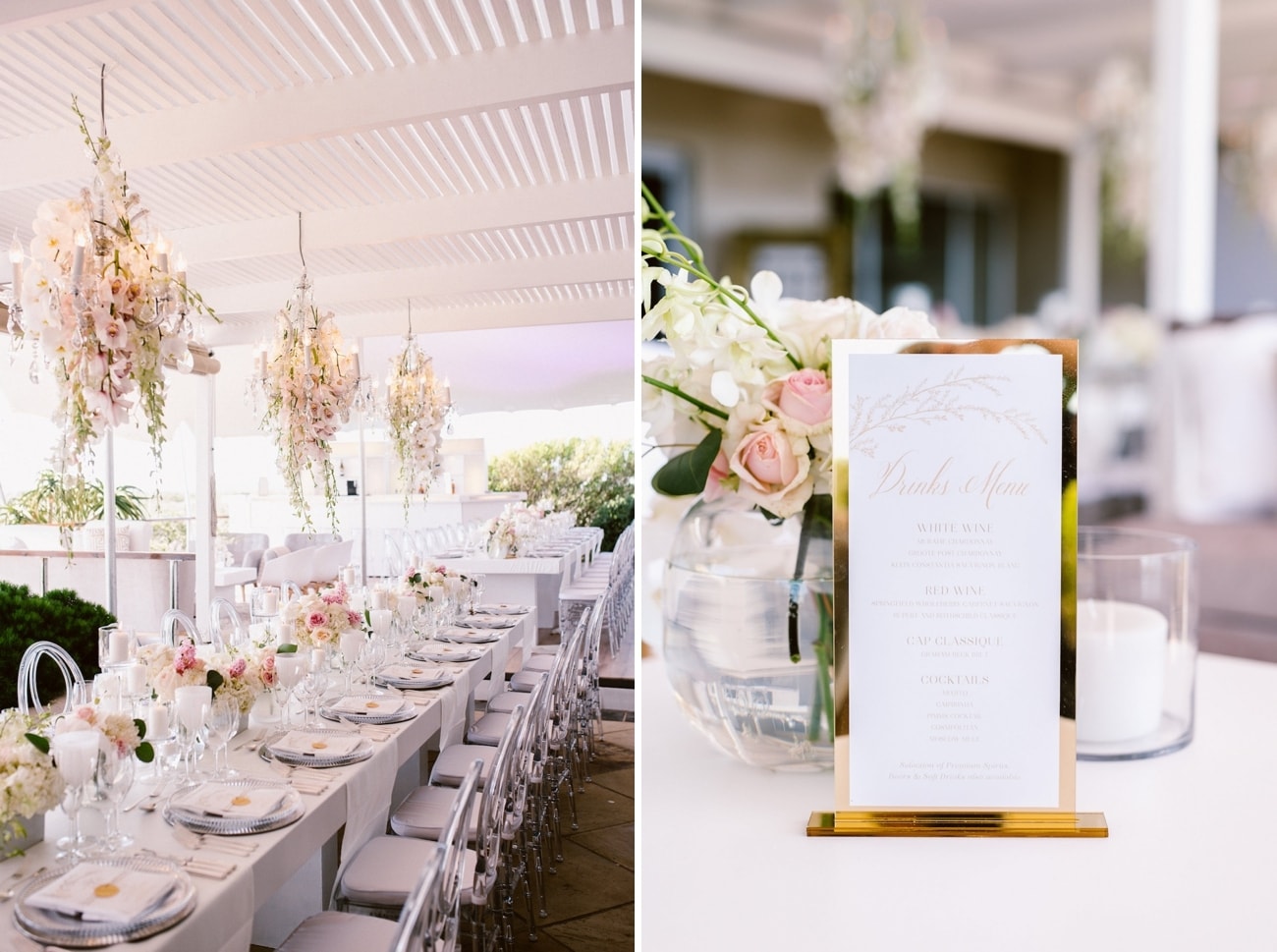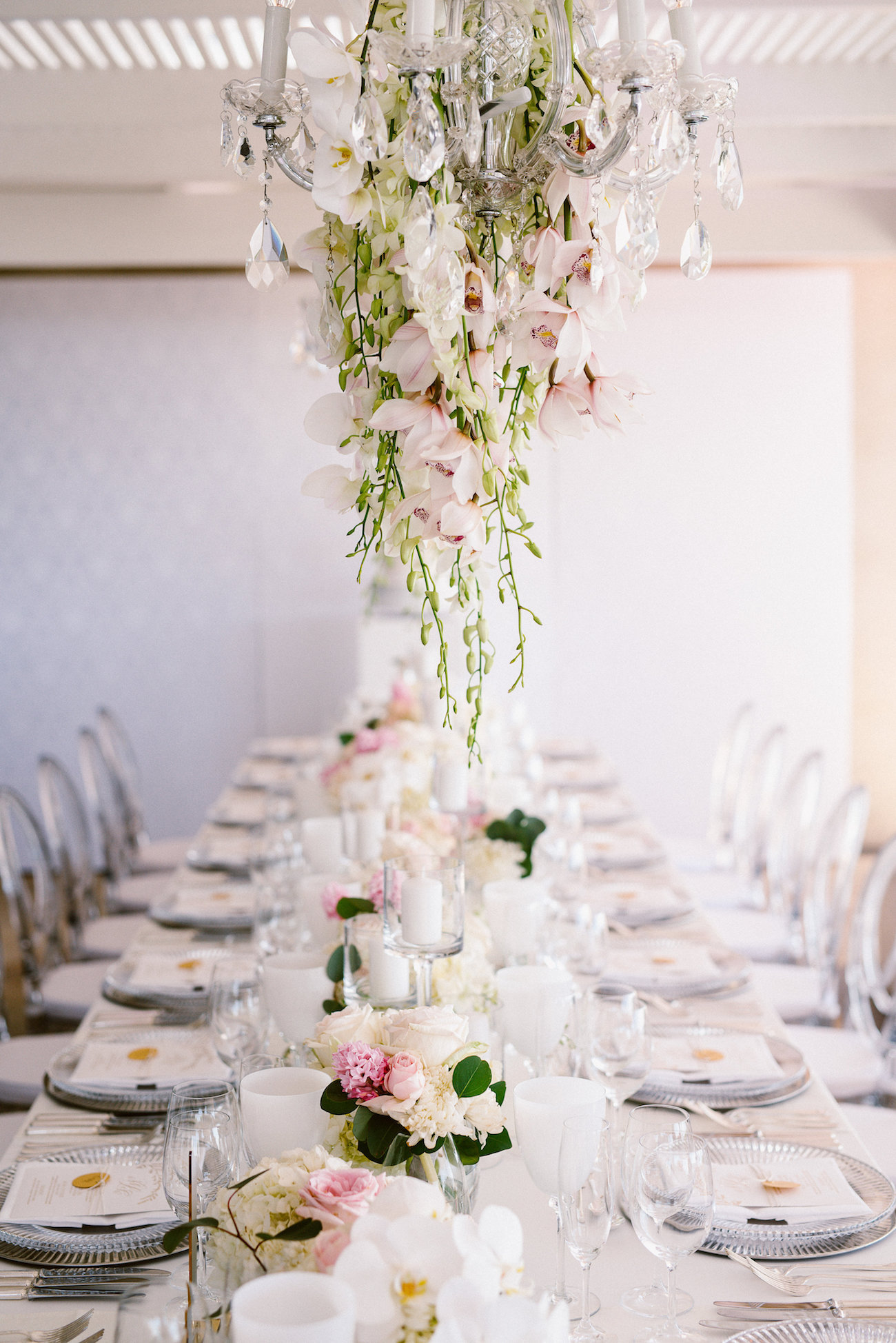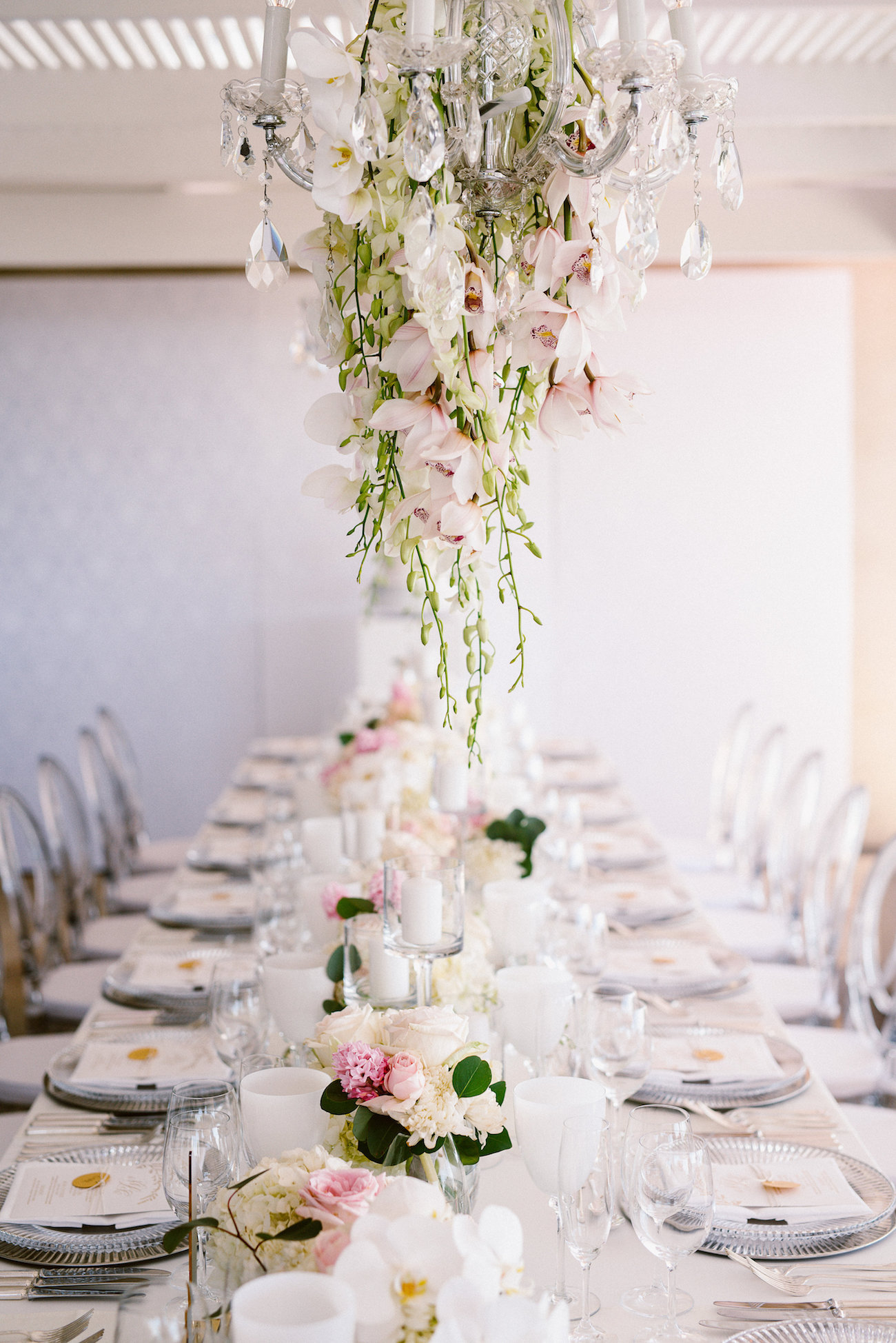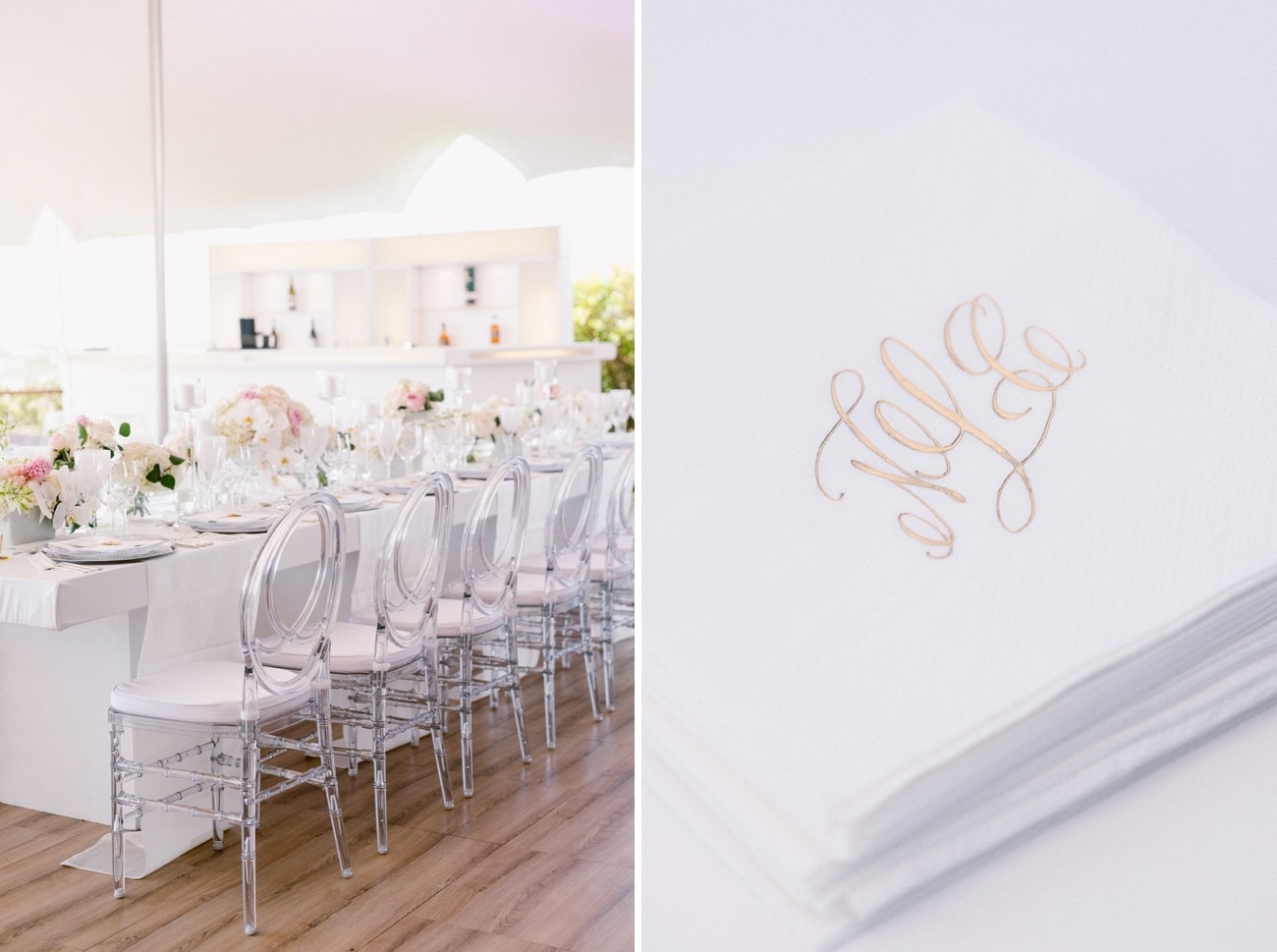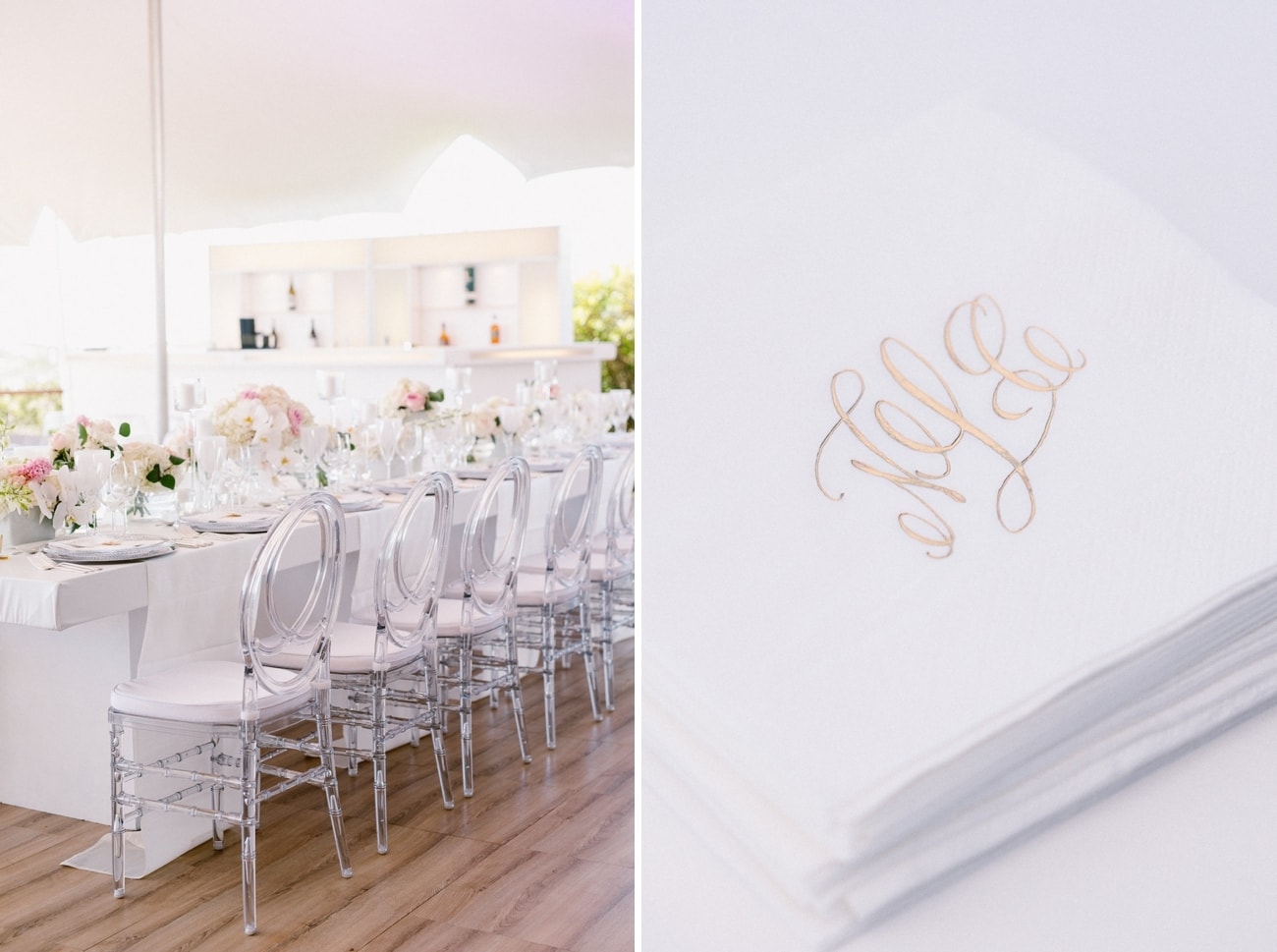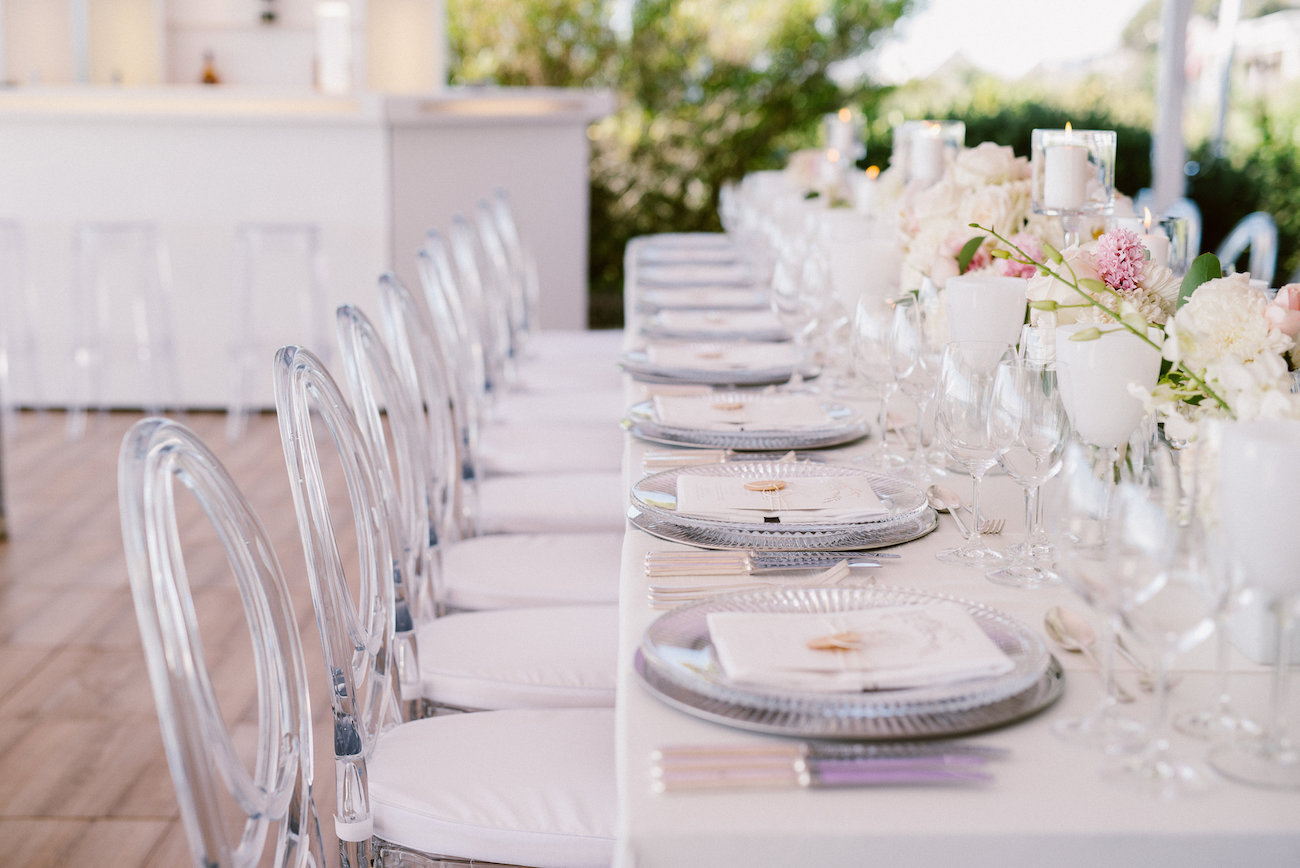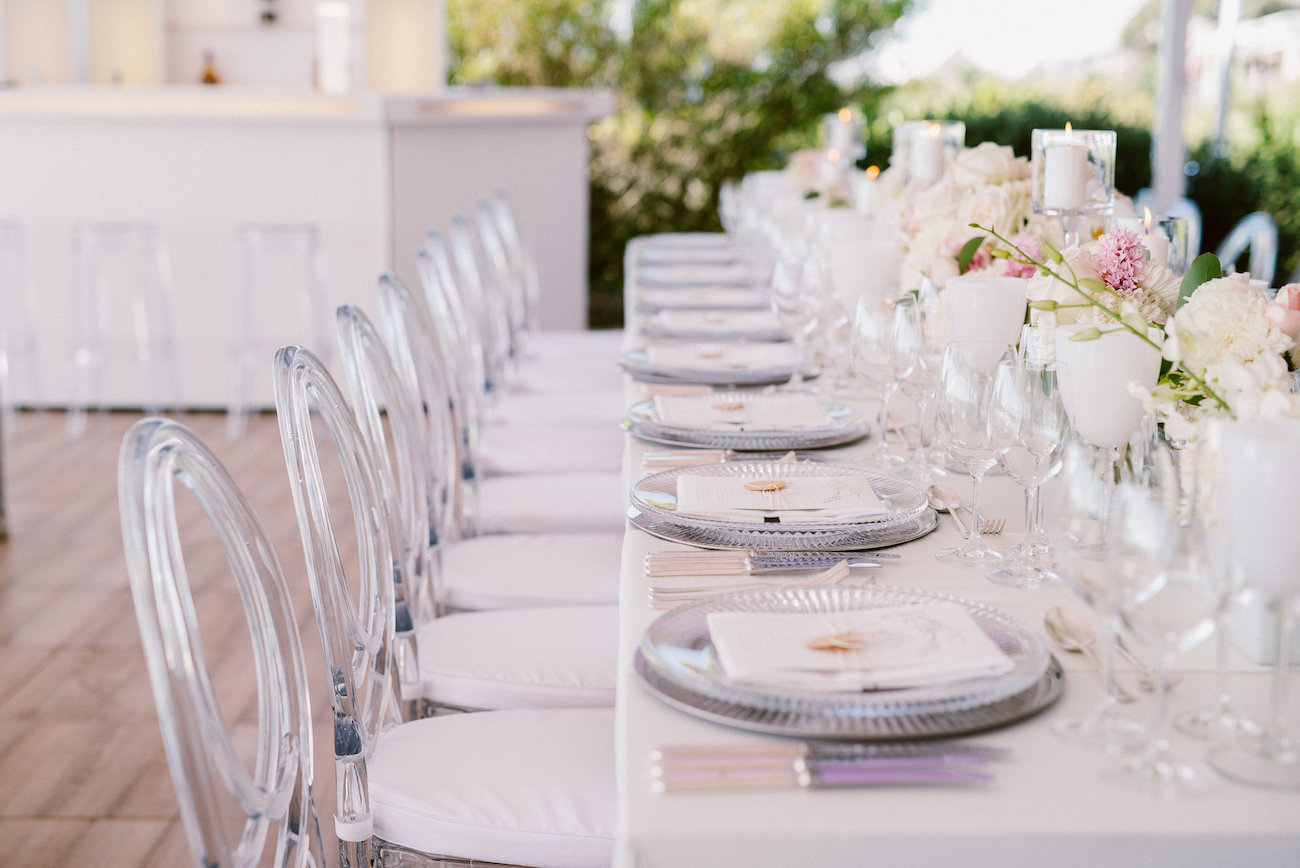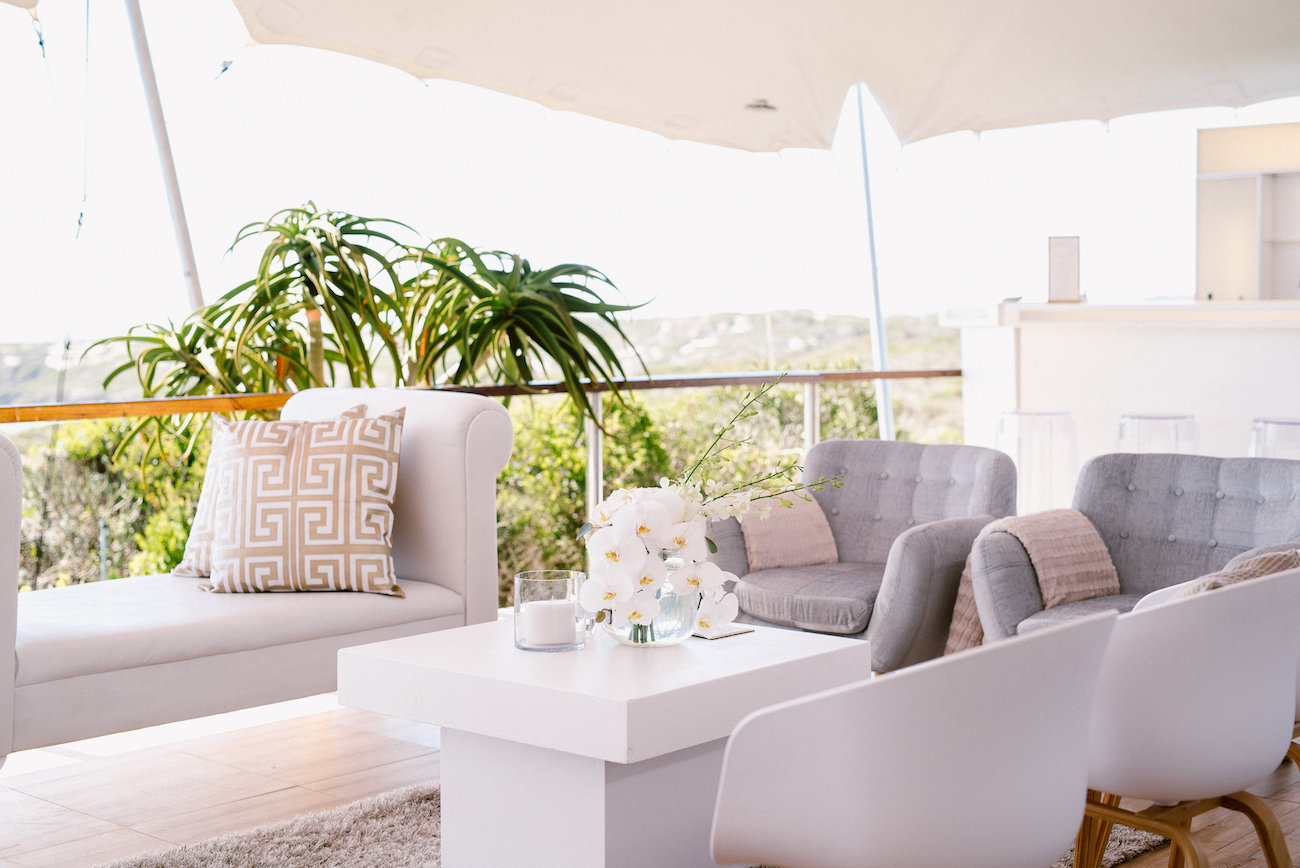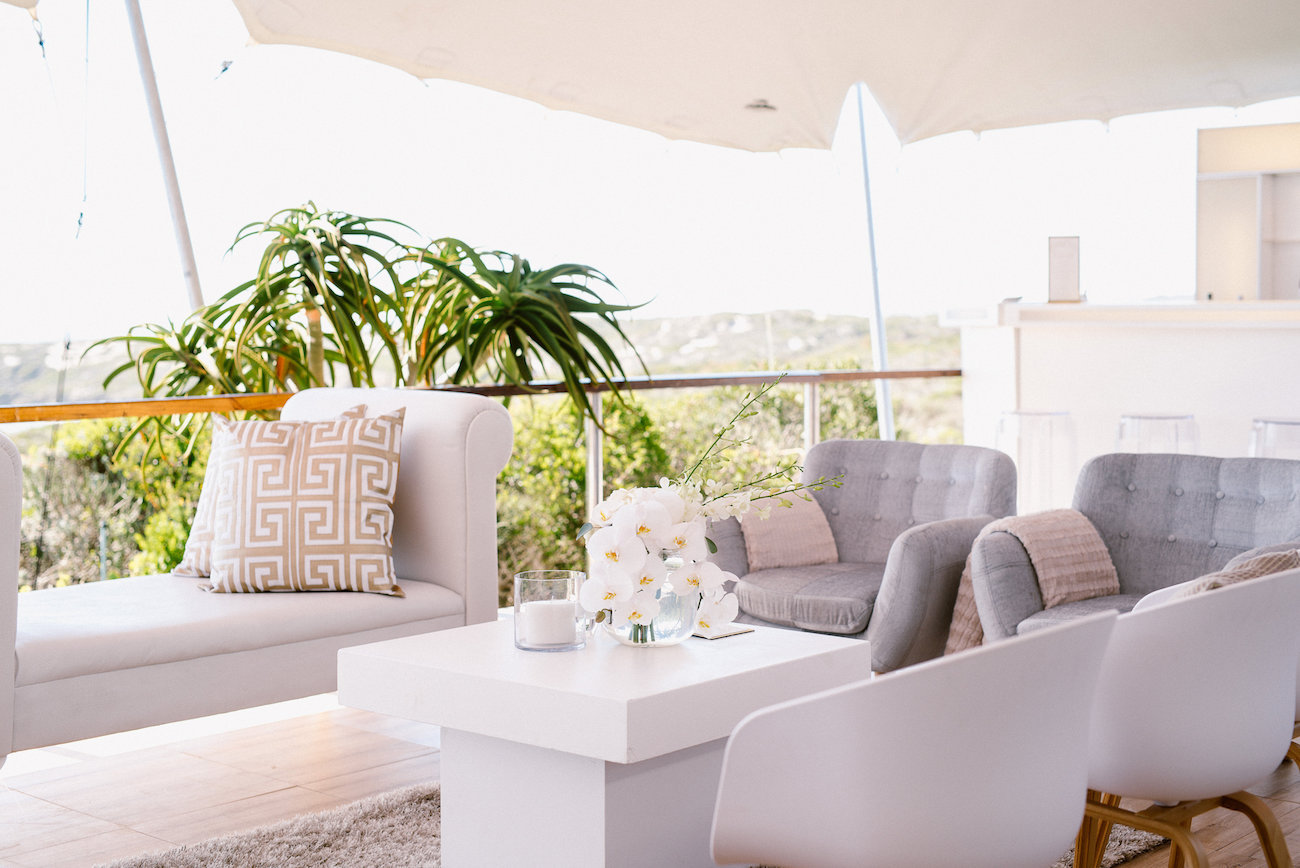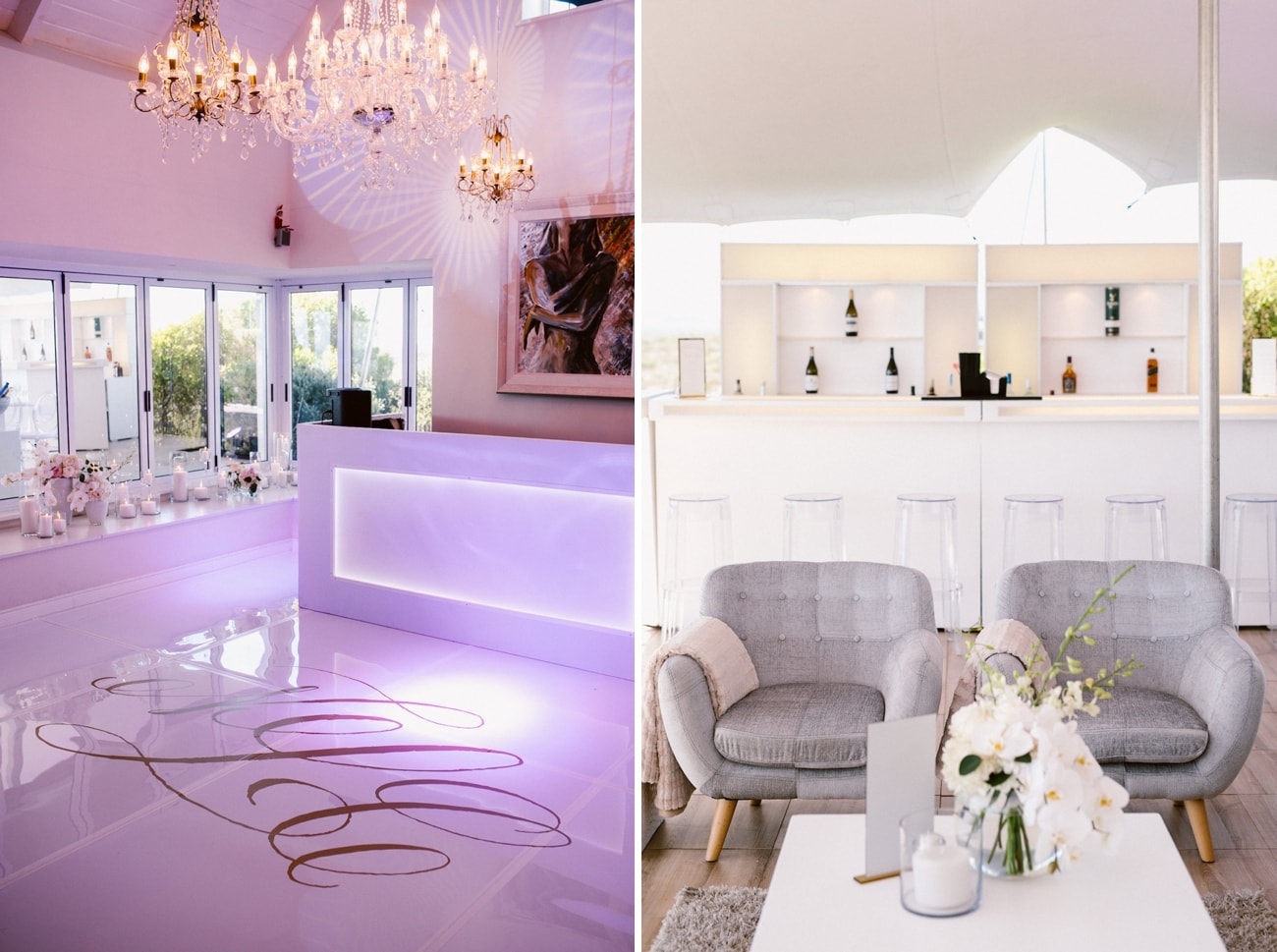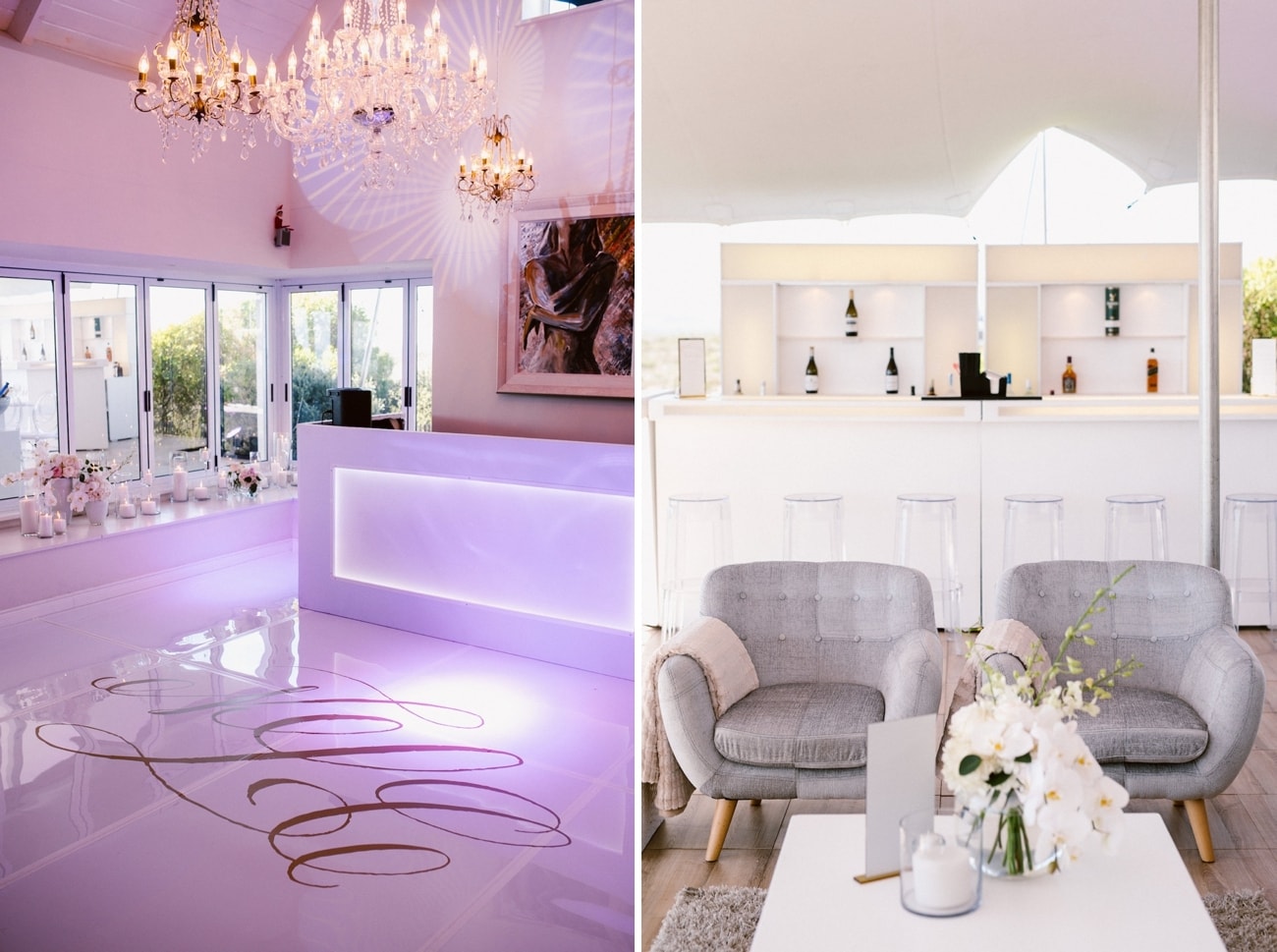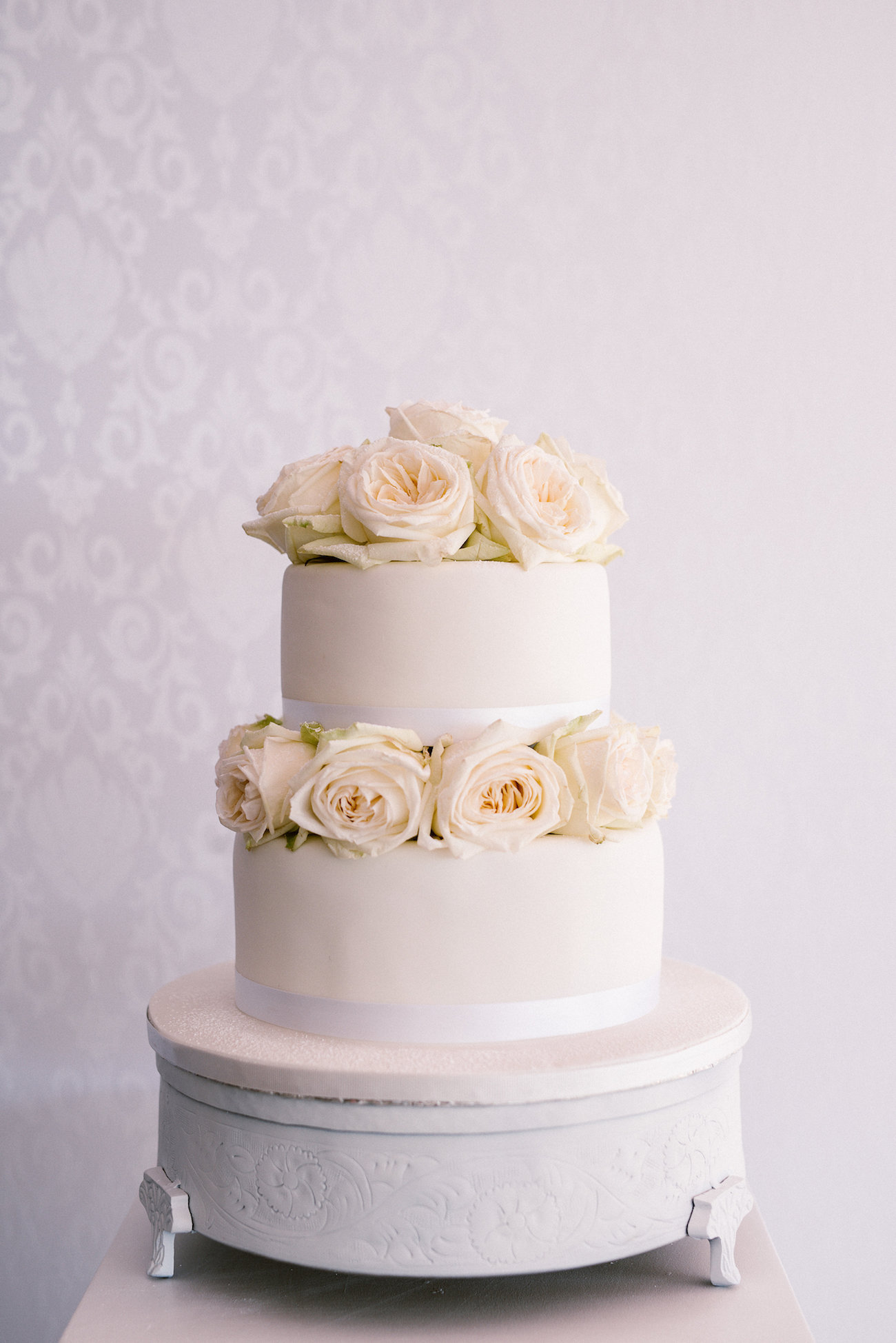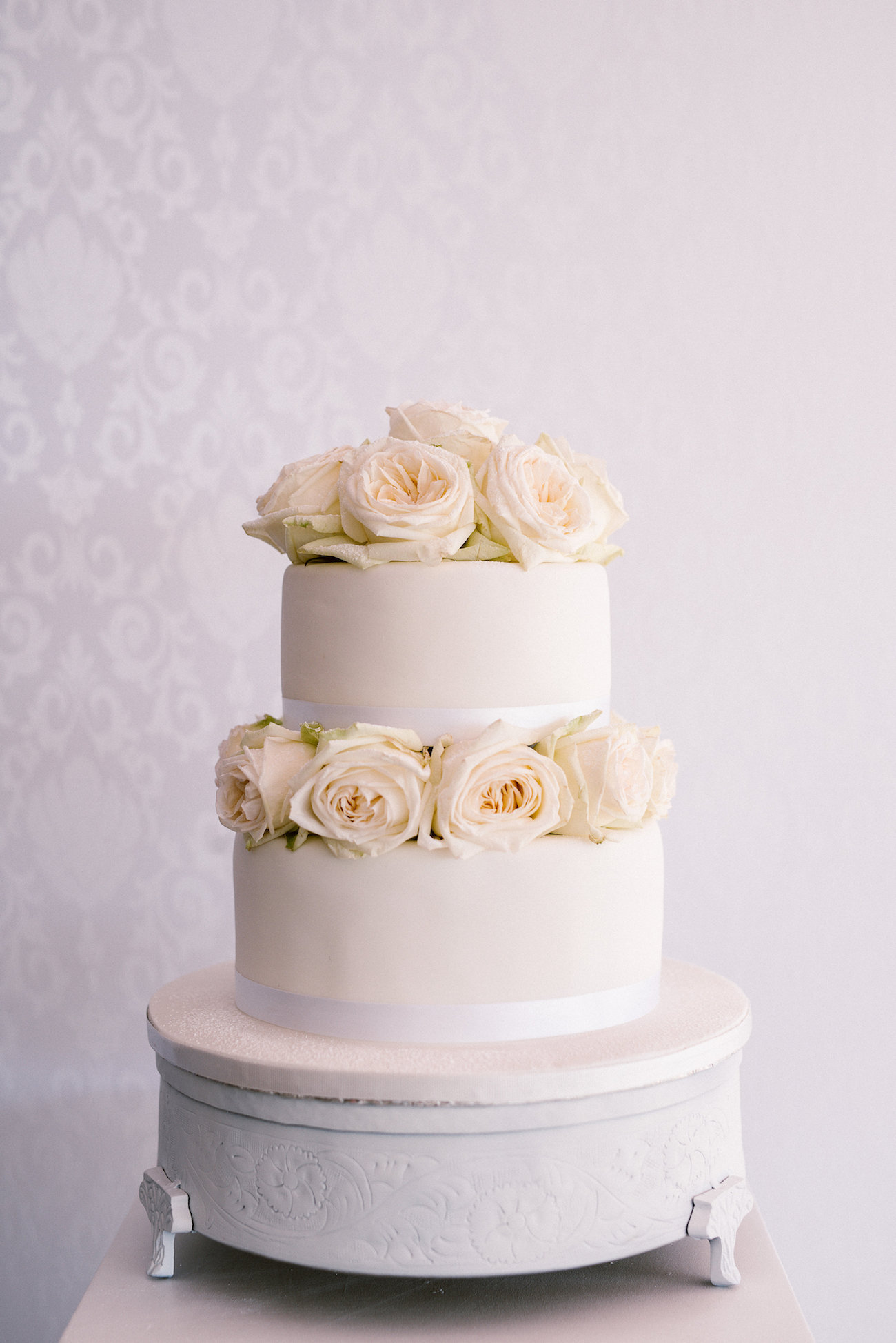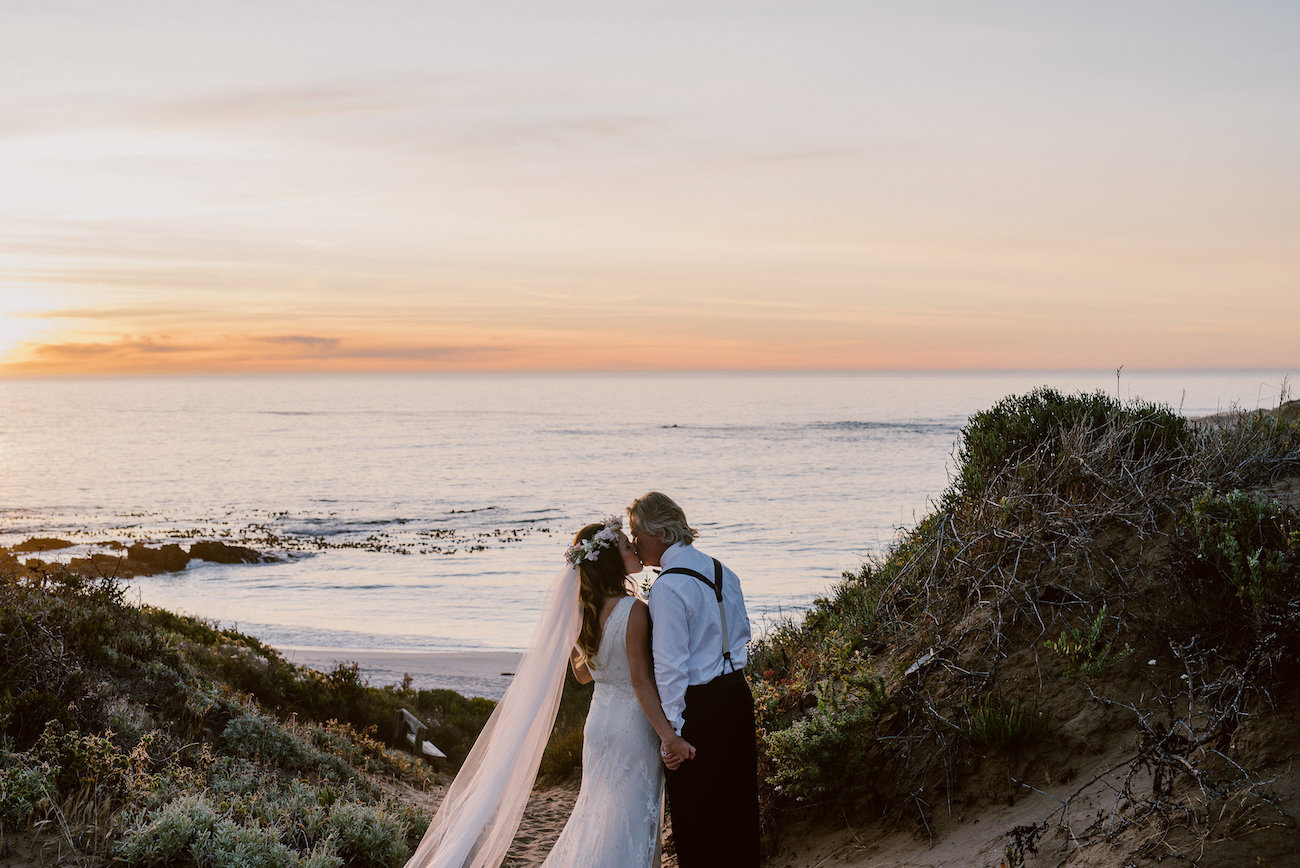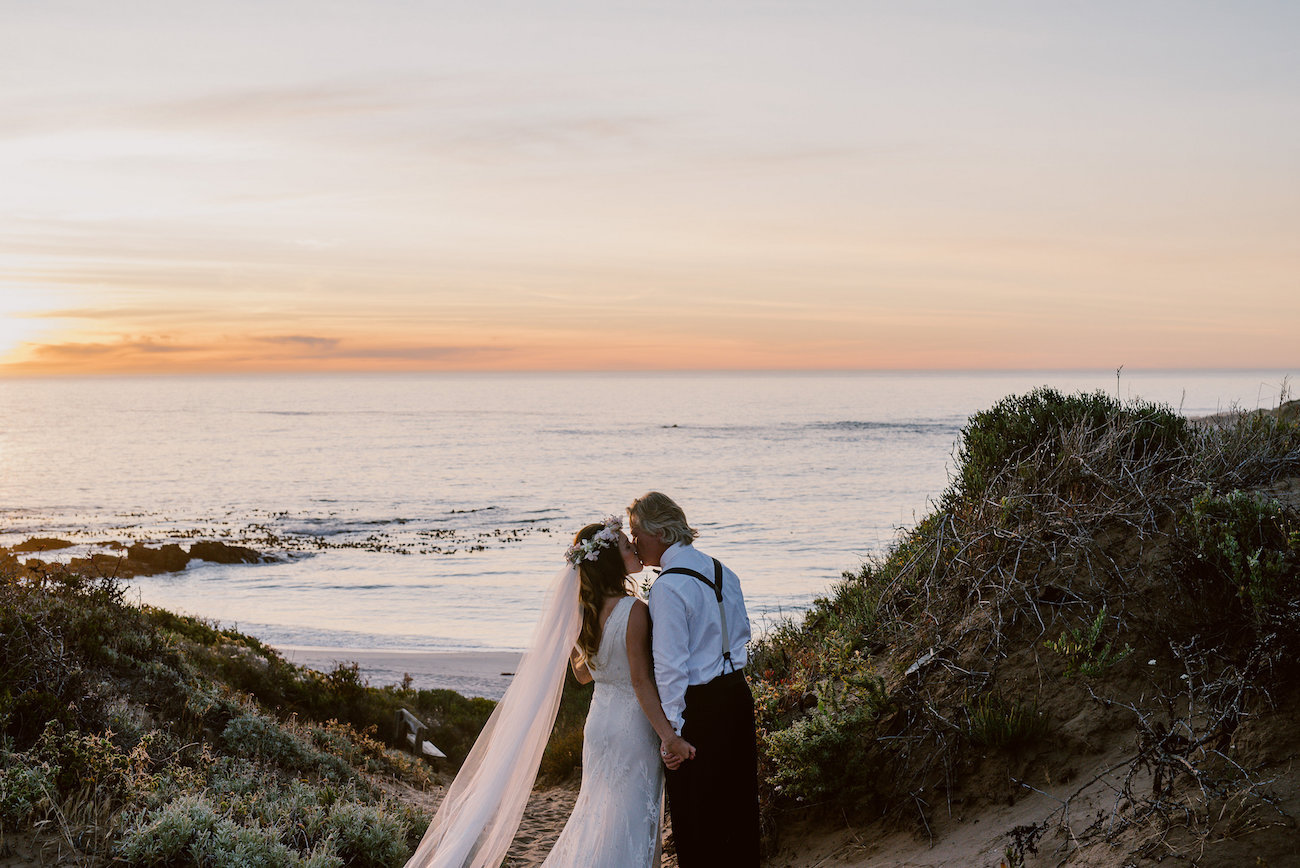 You can see more from this wedding on the Wedding Concepts blog.
SERVICE PROVIDERS
Wedding design & coordination: Wedding Concepts | Venue: Private home | Photography: Lad & Lass Photography | Cake: Cakes by Wade | Stationery: Lara's Designs | Floral decor: Fleur Le Cordeur