When I saw this fabulous post by Lana from lanalou style, I knew I would have to do a wedding inspiration board based on her idea of shades of pink and grey. I love the flexibility of using a range of different shades of a colour, and pink and grey look amazing (and very fresh) together. Add a bit of sparkle and hey presto, you have a modern, pretty and sophisticated palette.
Colours: Pink and grey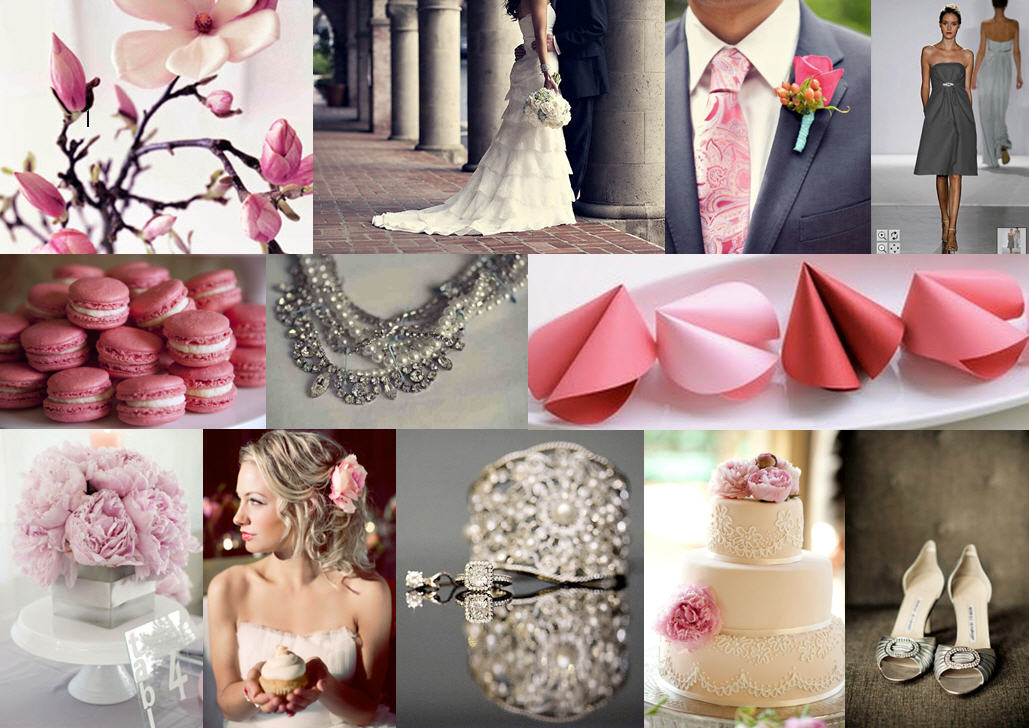 Top row (l-r): Flowers; bride & groom; groom's tie and boutonniere; bridesmaid's dress
Row 2: Macaroons; necklace; fortune cookies
Row 3: Peonies; bride with cupcake; diamonds; cake; shoes.