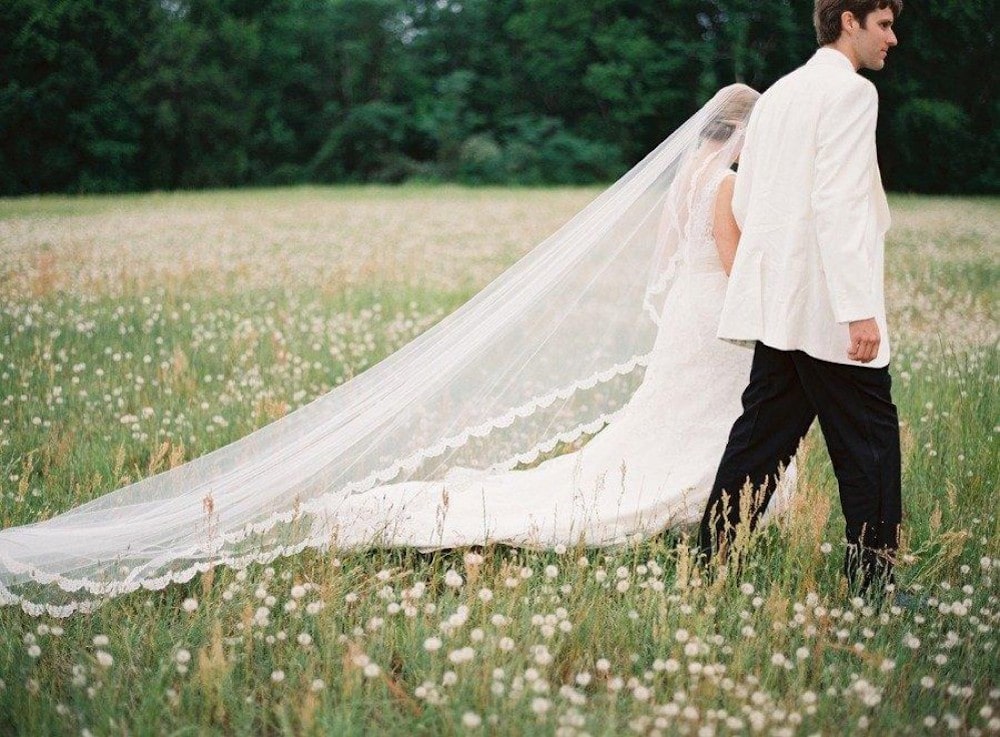 *UPDATED FOR 2020* Get ready for some beautiful inspiration friends, because today we're talking veils. And not just veils. These are veils and a half: cathedral (or at least chapel) length, full-scale veily gorgeousness. There's no messing around with these veils. They mean business. But let's rewind a sec, because while long veils certainly aren't a new thing, they're definitely a trend. Back when I started this blog a few years ago, you couldn't find a long veil for love nor money. It was all about the birdcage then. And then it was about flowers and braids and floral crowns. But slowly, I started to see these beautiful veils creeping into my peripheral vision. And each time they did, I would do a double take. Veils started making a comeback, especially dramatic full-length ones. Then Kate Moss did it, and it was officially a Thing. And here we are. And I have to tell you ladies, I LOVE this look. I mean, I still like other veil types, but this is hands down my current fave. Whether plain or patterned, cathedral length veils make a style statement, and the good news is (as you'll see from my roundup of lovely below) that they go with a huge variety of dress types and wedding styles. So go on. Go long. You know you want to.
*Links in bold denote affiliate links. The cost to you remains the same, but SBB may receive a commission for any sales made.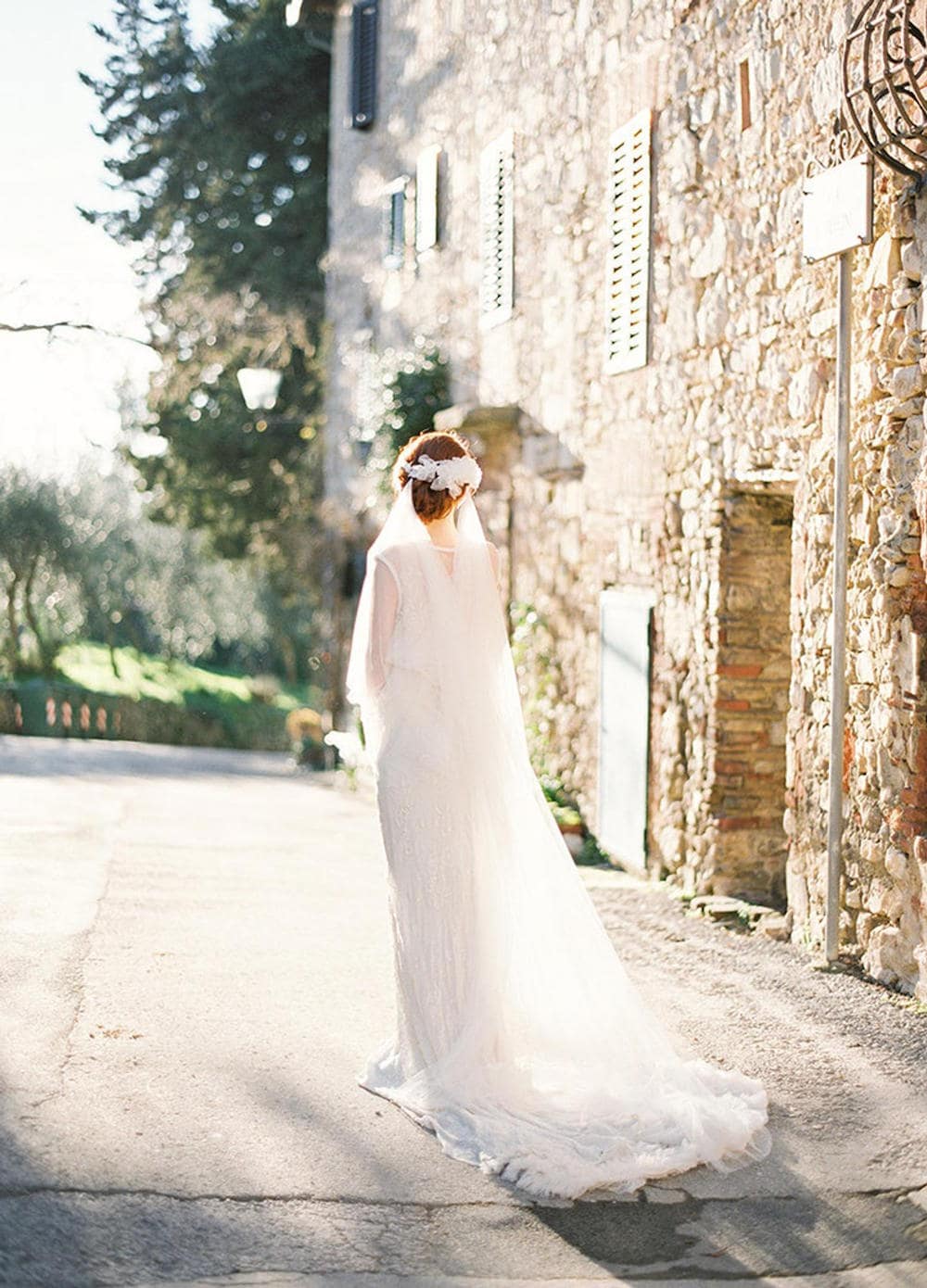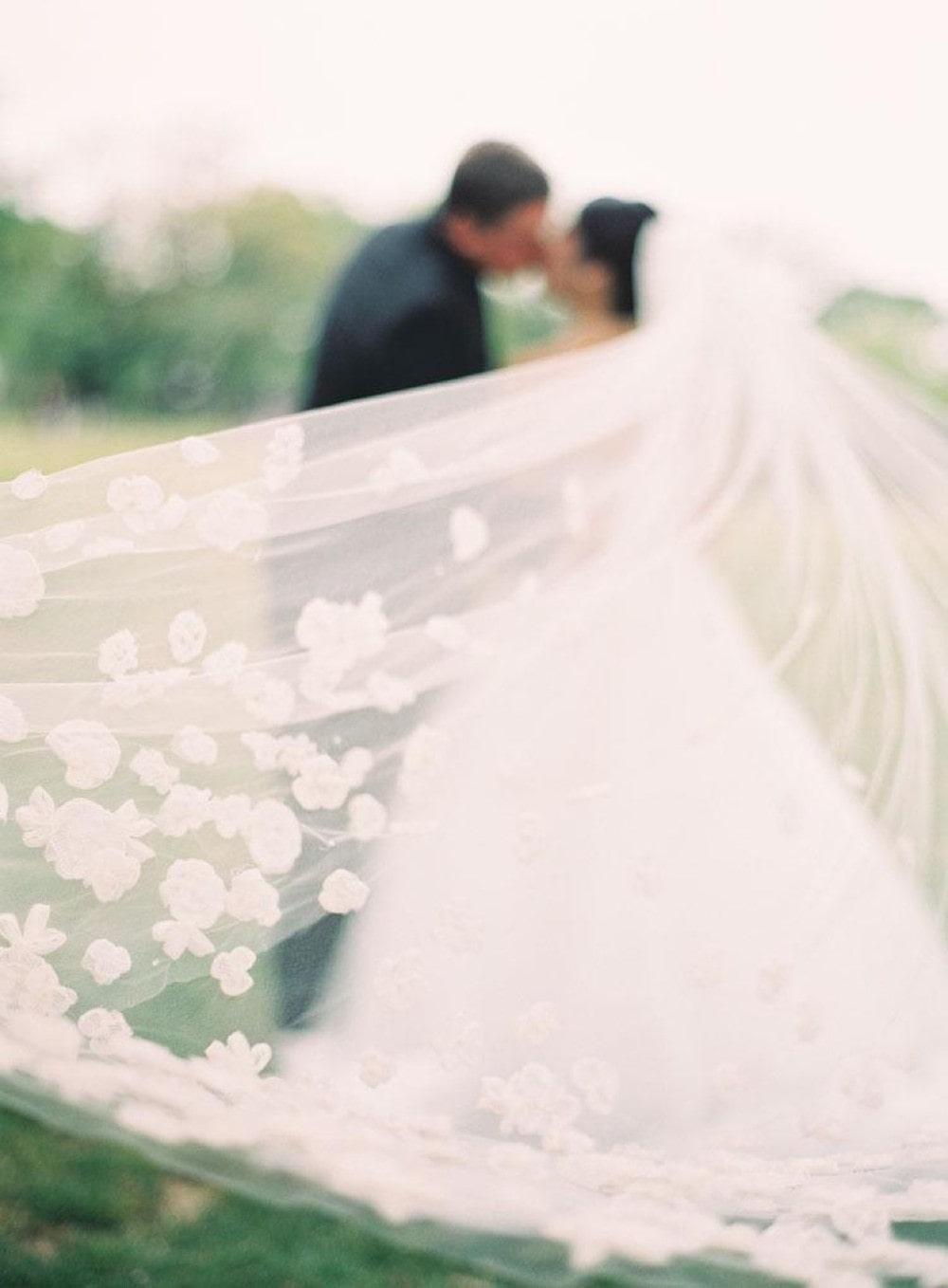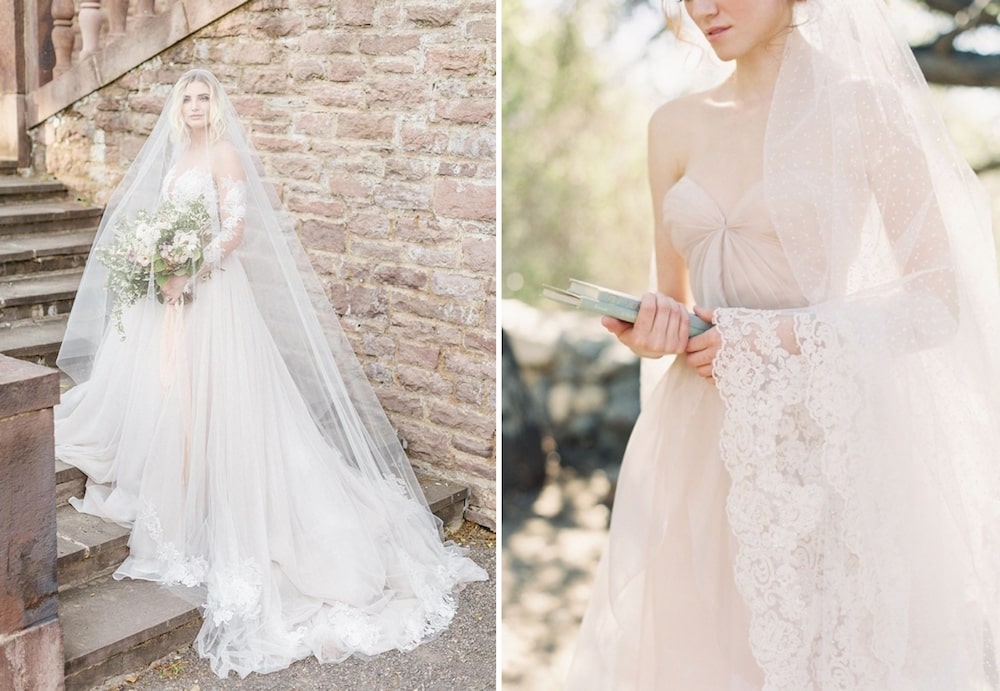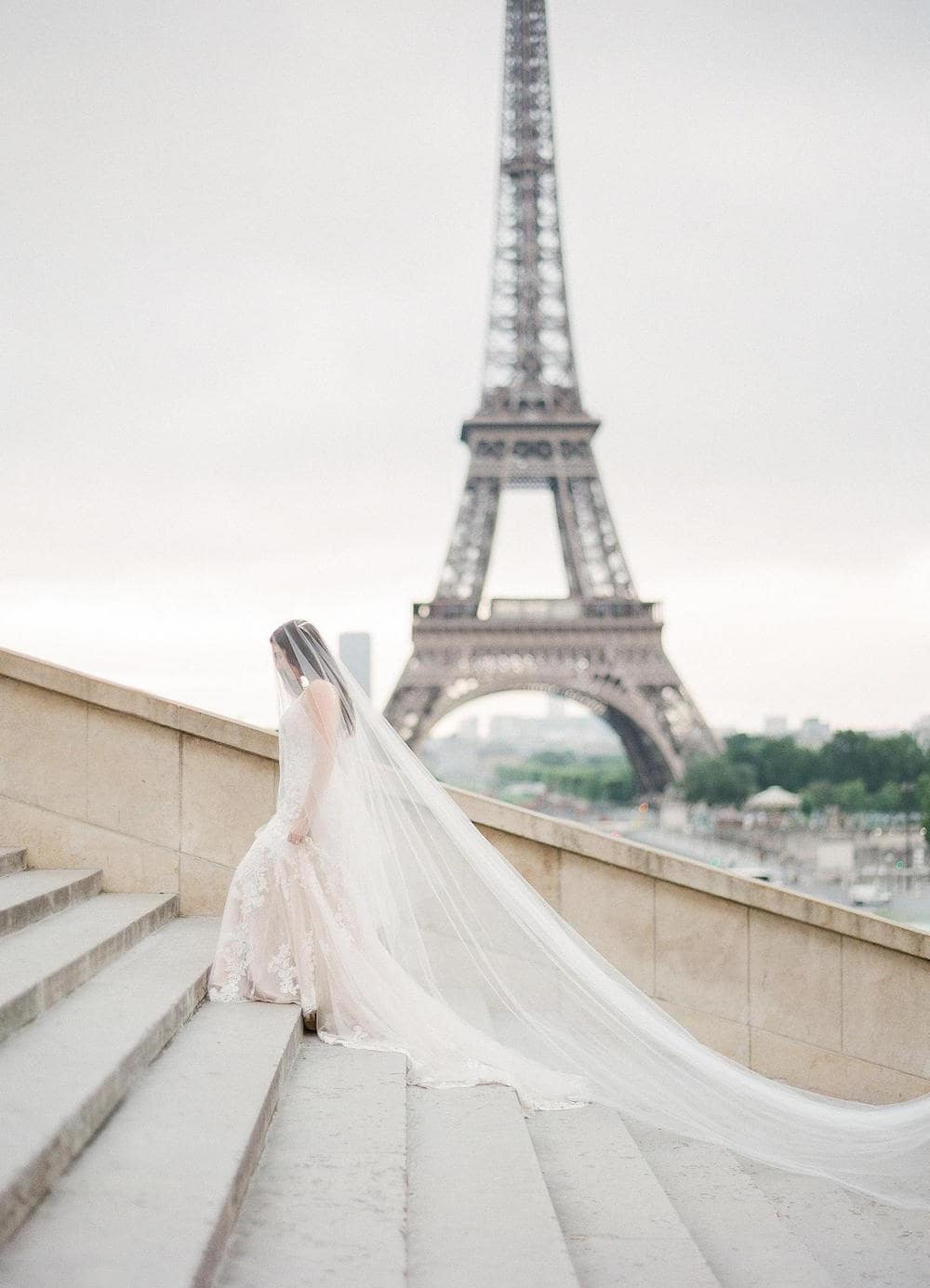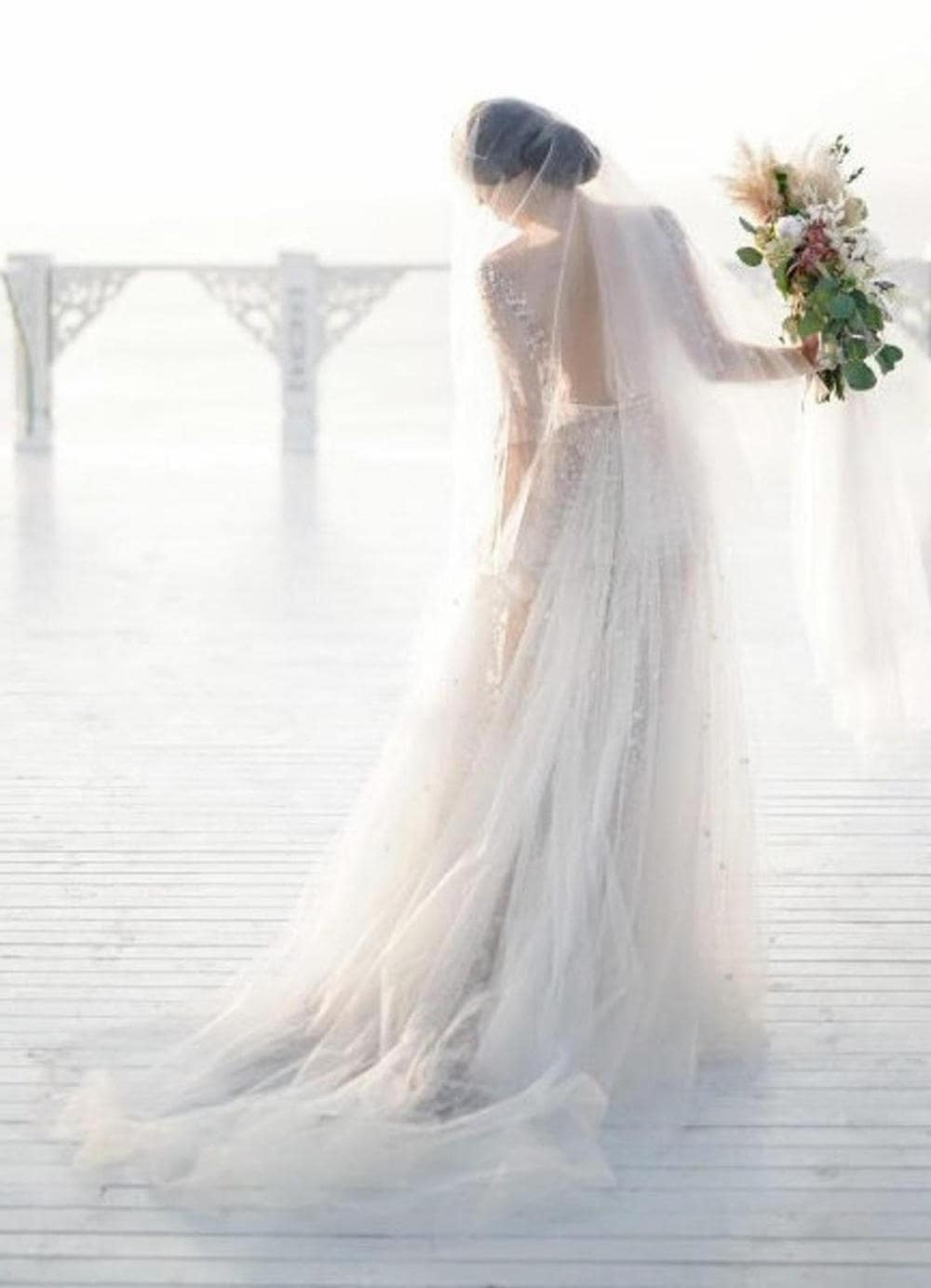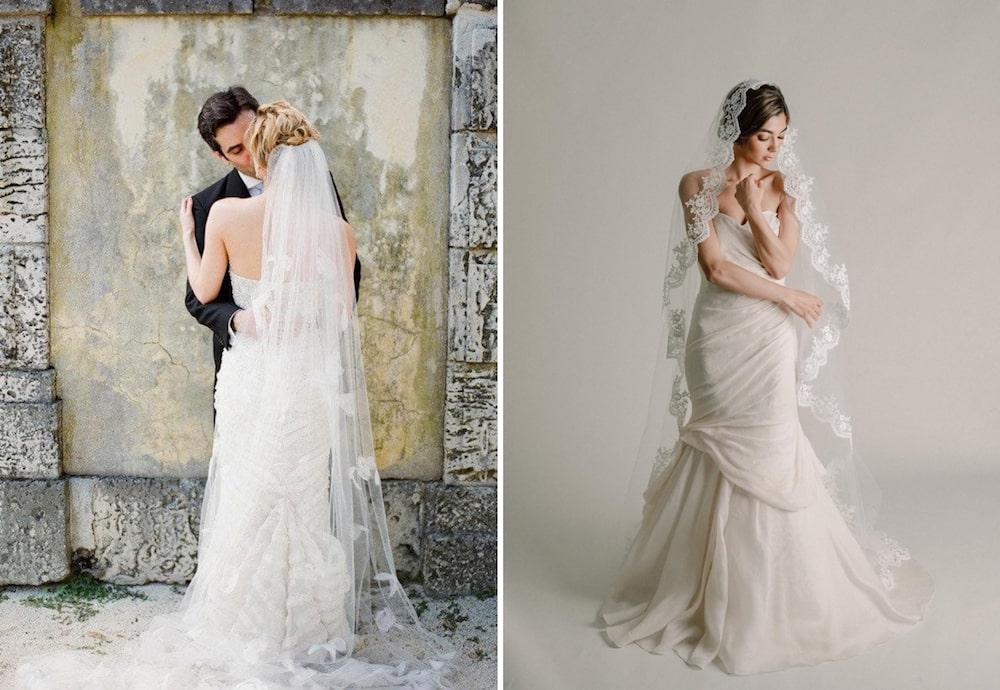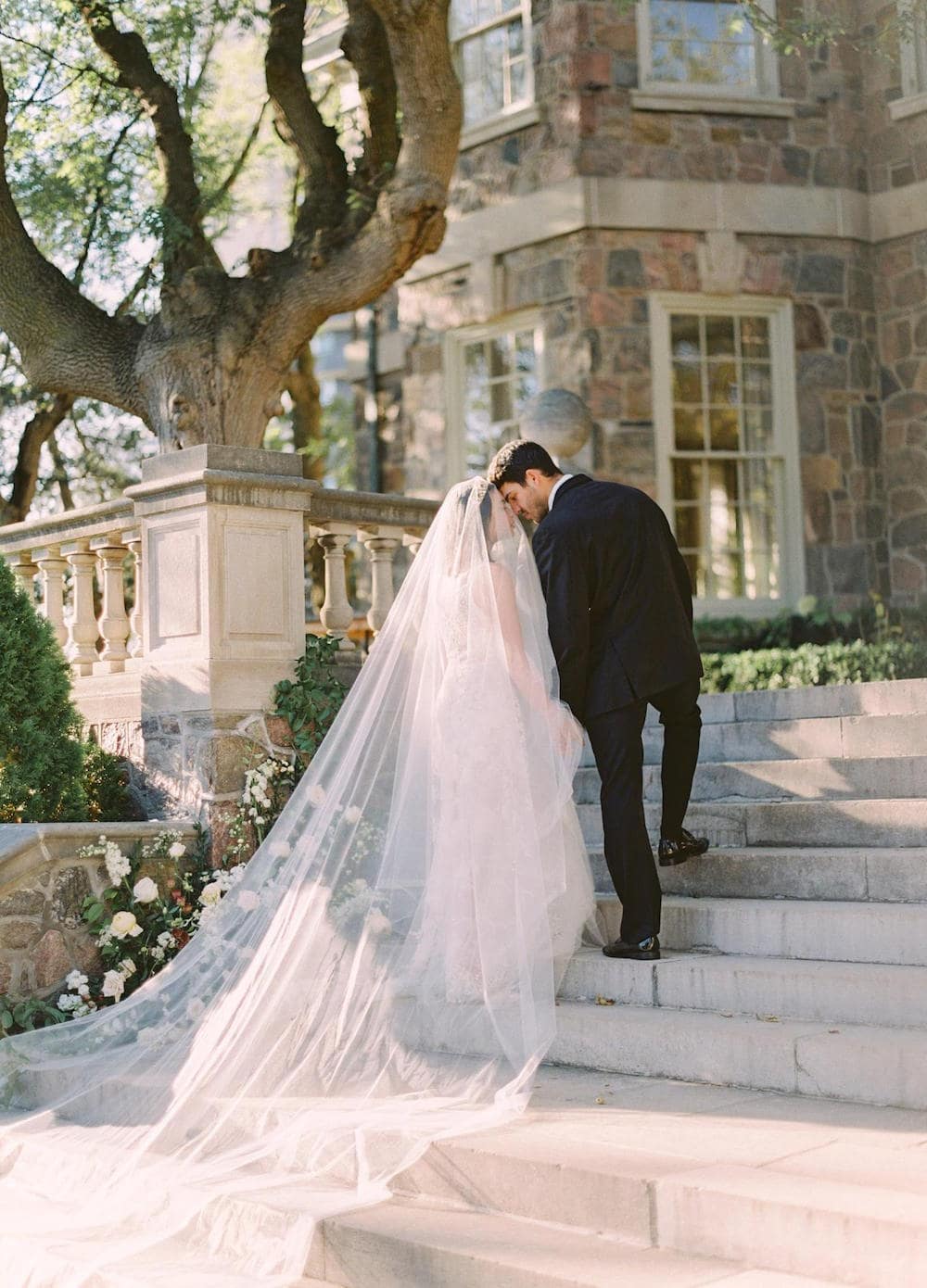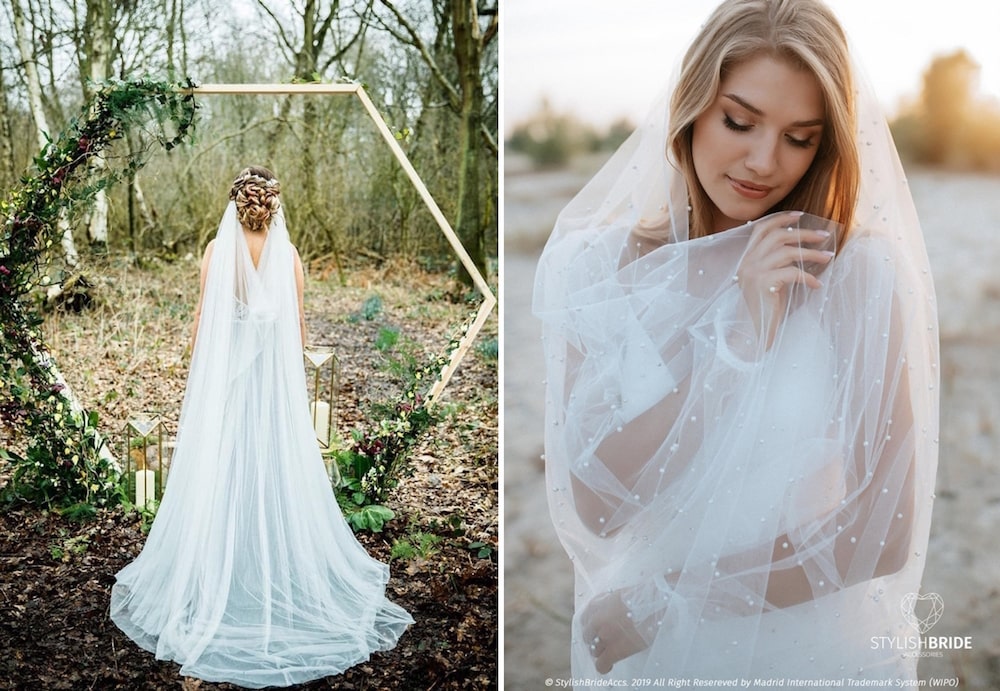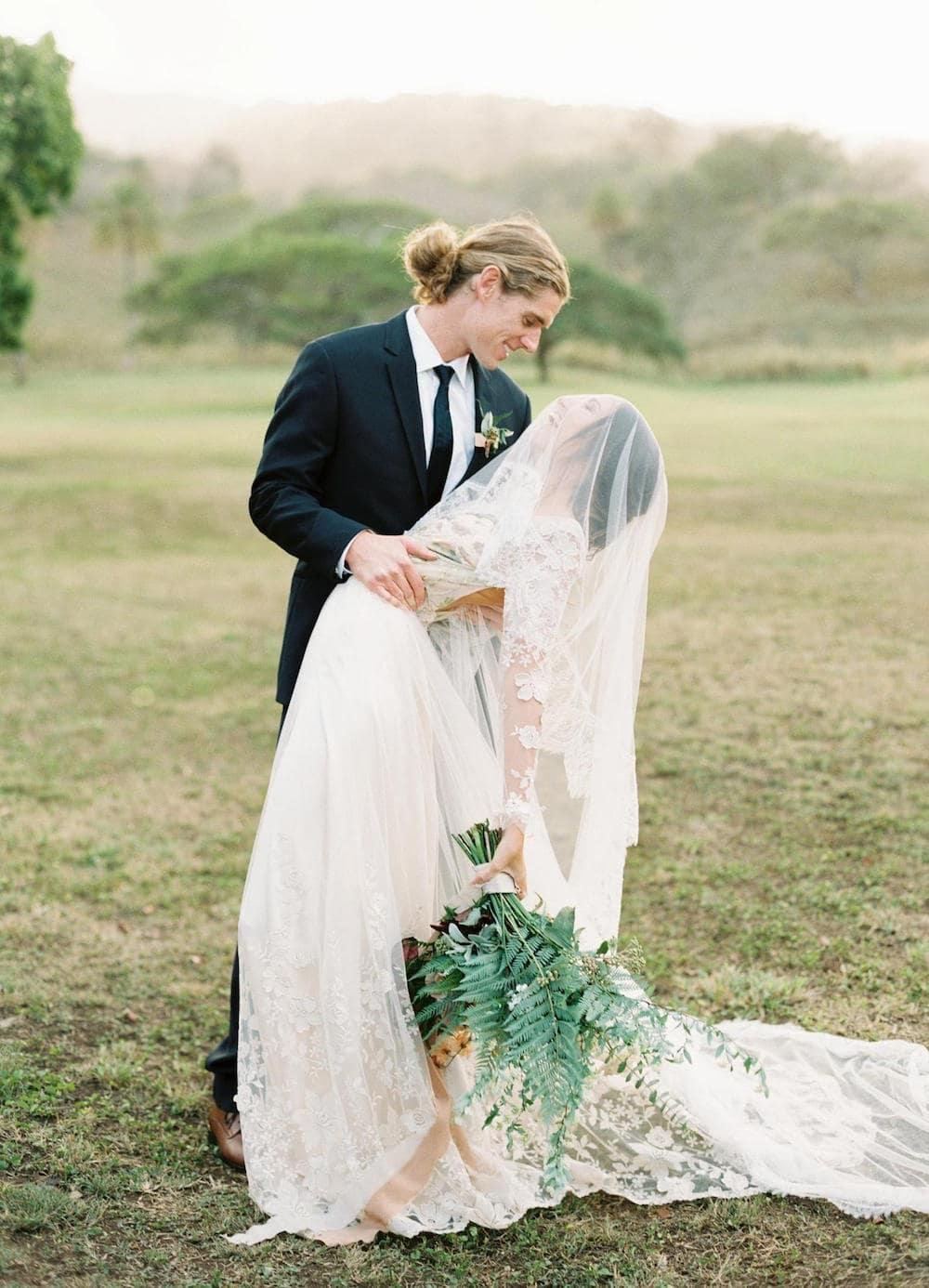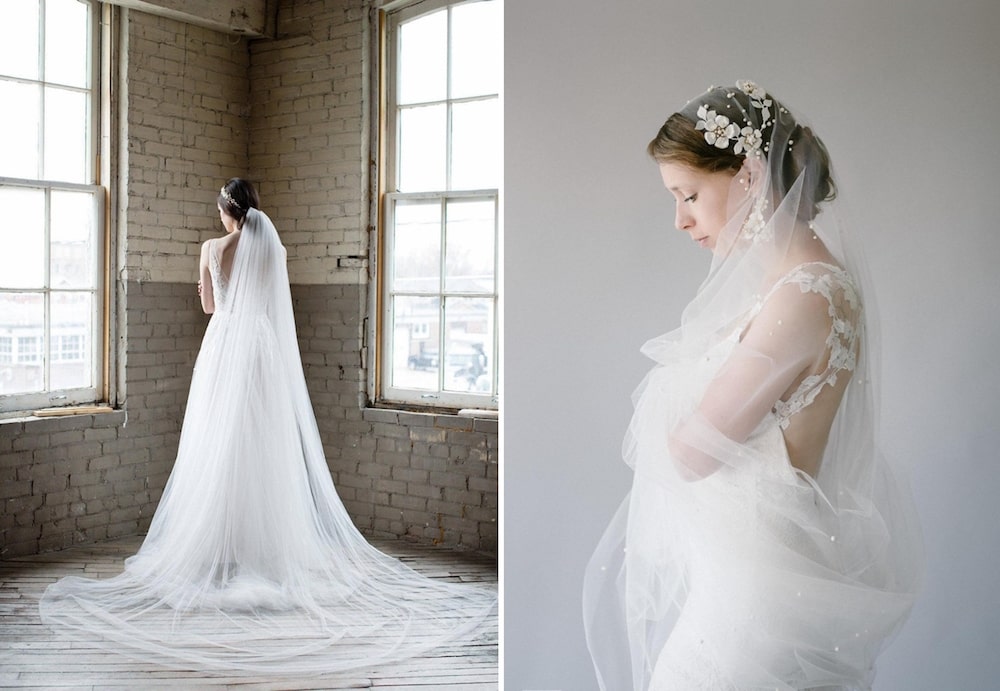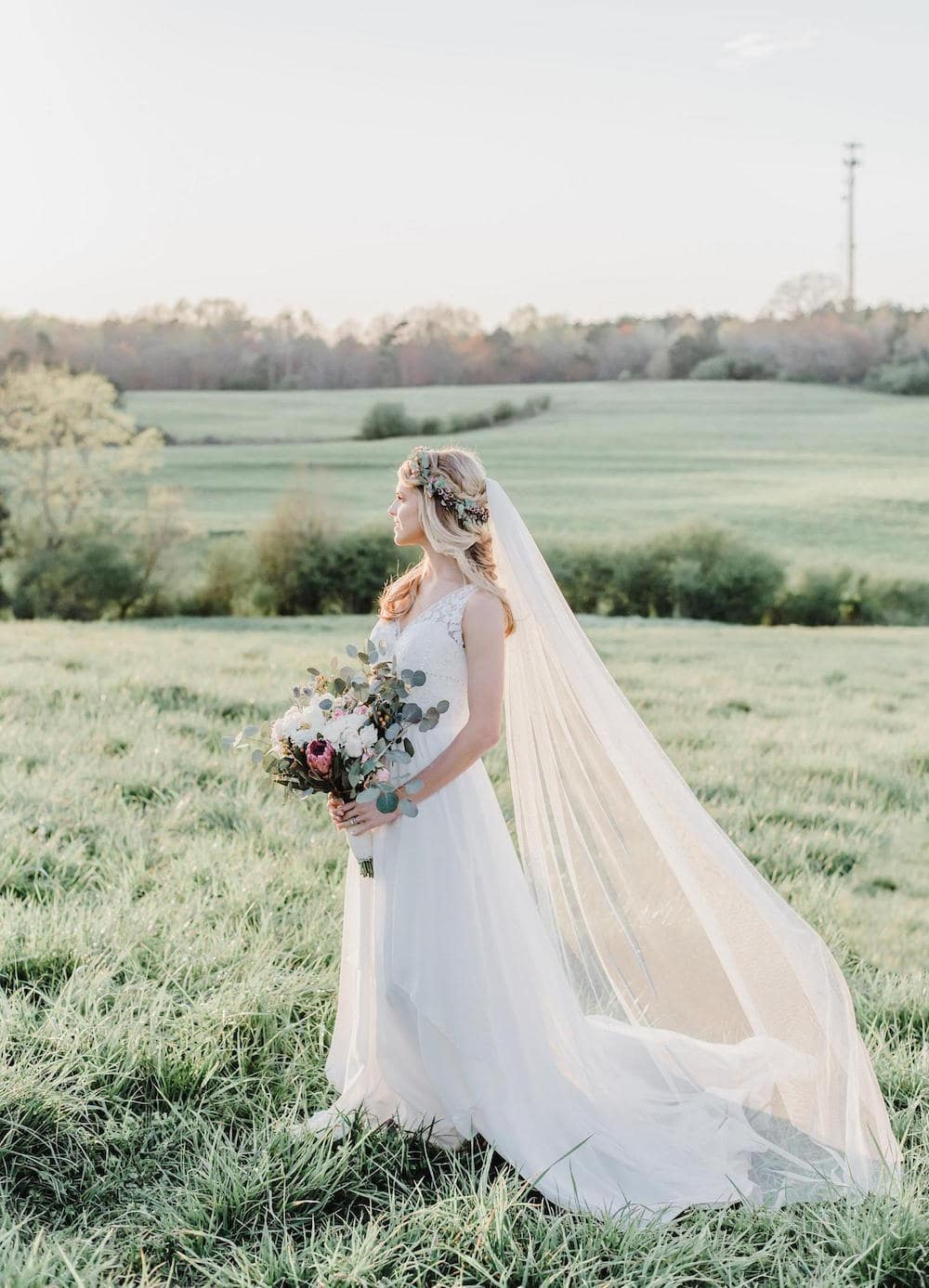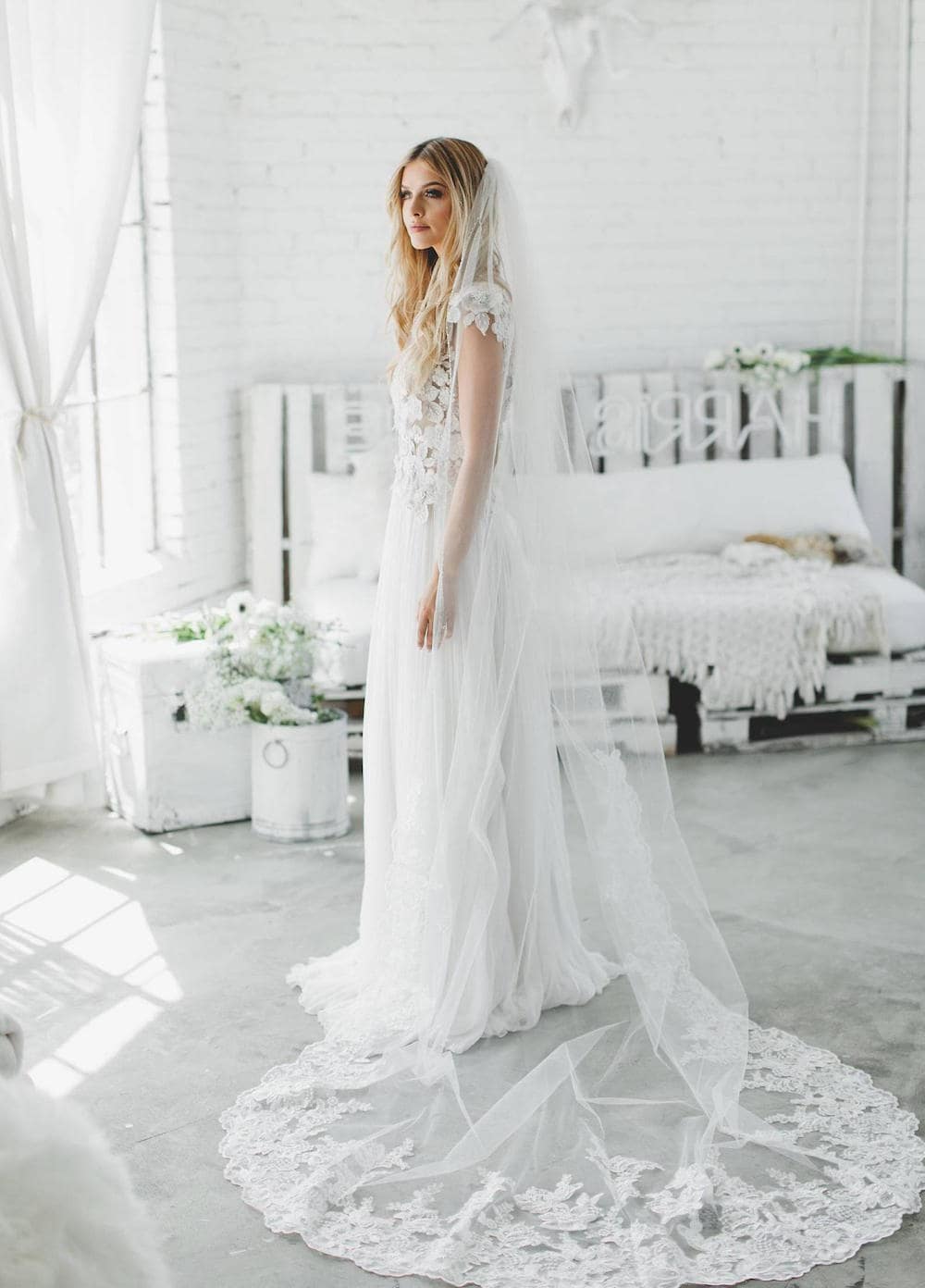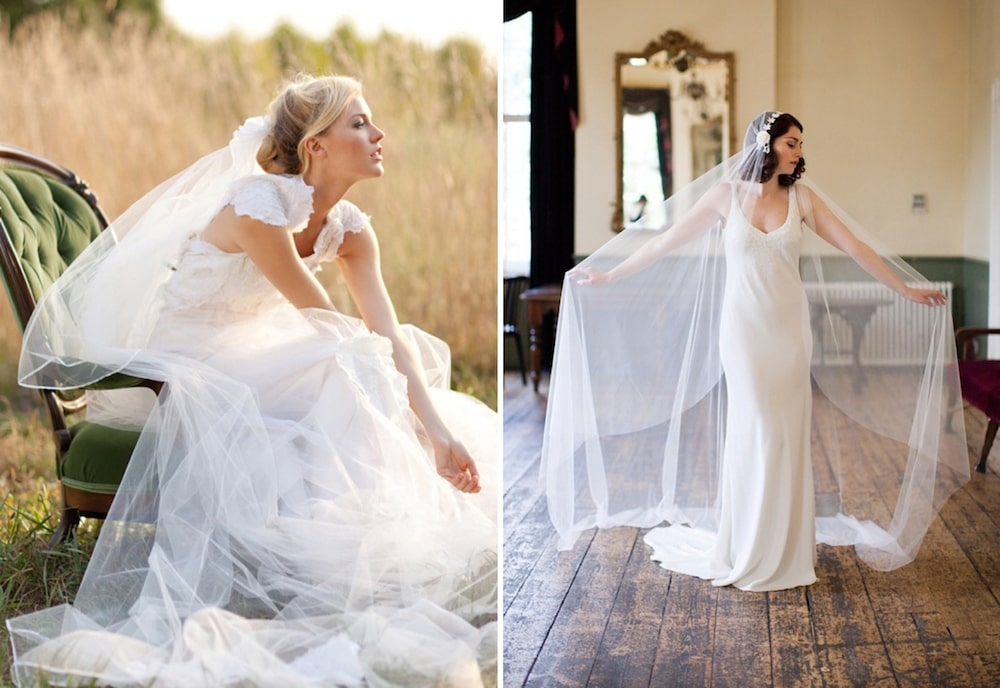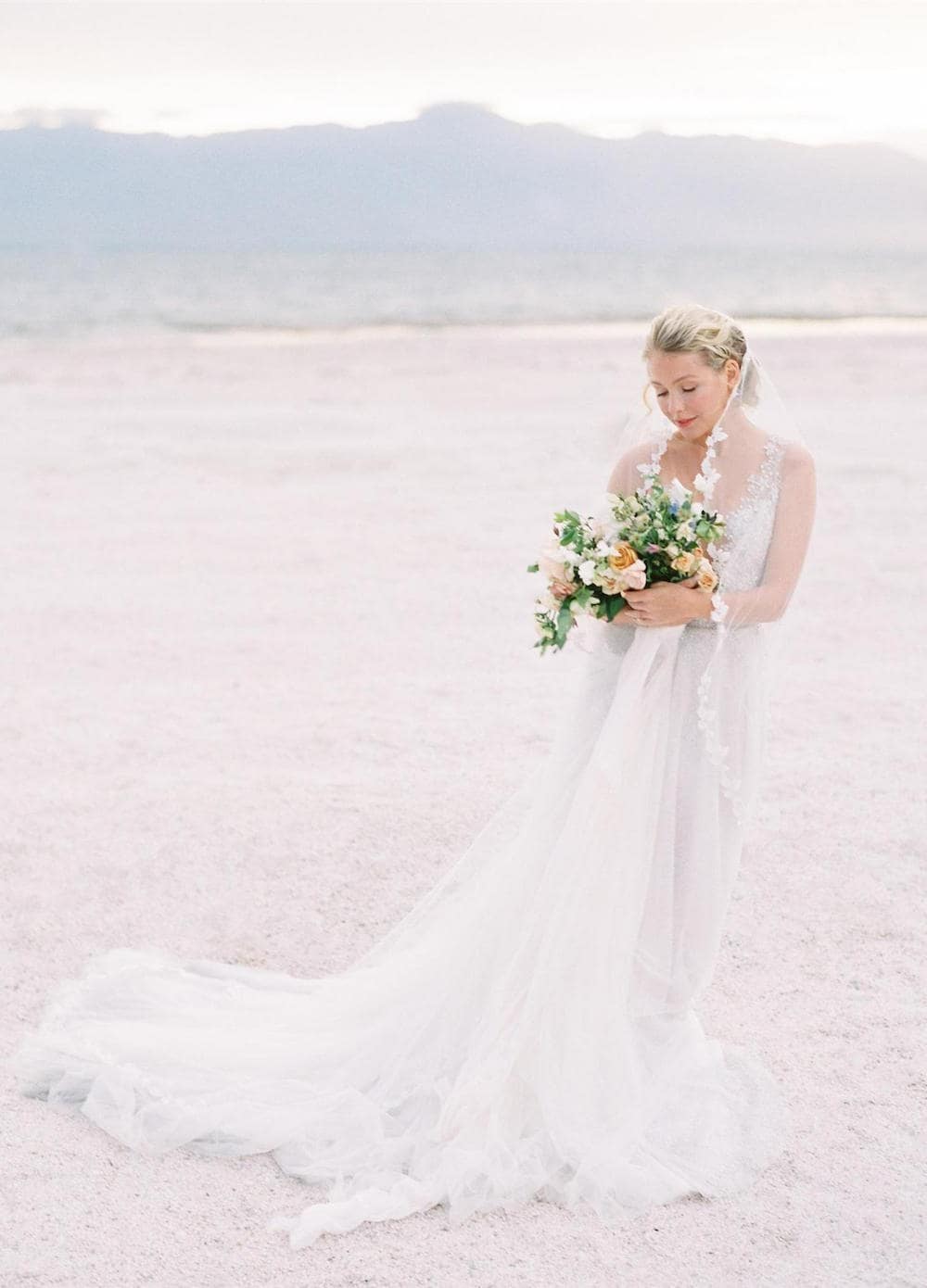 Image credits (top to bottom, left to right): 1- Virgil Bunao Fine Art Weddings via Style Me Pretty; 2- Chapel Length Bridal Veil by Sibo Designs; 3- Caroline Tran/Amsale via Style Me Pretty; 4- Long Blusher Wedding Veil by Jasmine Veils; 5- Caroline Tran/Sibo Designs via Elizabeth Anne Designs; 6- ADDISON 2 Tier Cathedral Veilby Noon On The Moon; 7- Soft White Drop Cathedral Veil by Décor UA; 8- KT Merry/Rivini via Style Me Pretty; 9- Bella Cascading Mantilla Veil with Lace Edge by Yuri C Wedding Shoppe; 10- CASSANDRA Cathedral Wedding Veil With Blusher by Noon On The Moon; 11- 'CLARA' Draped Cathedral Veil by Sash and Veil Shop; 12- Pearl Cathedral Veil by Stylish Bride Accs; 13- Lace Cathedral Wedding Veil by Sibo Designs; 14- ANNABELLE Cathedral Veil by Noon On The Moon; 15- Pearl Beaded Juliet Cap Cathedral Wedding Veil by Sibo Designs; 16- Soft Cathedral Veil by Over The Moon Bridal; 17- Embroidered Cathedral Lace Veil by Veiled Beauty; 18- KT Merry Photography/Beth Mosner via Wedding Chicks; 19- Agnes Hart via Love My Dress; 20- Cathedral Mantilla Wedding Veil by Sibo Designs

More info on bridal veils:
See more beautiful veils on our Pinterest board!