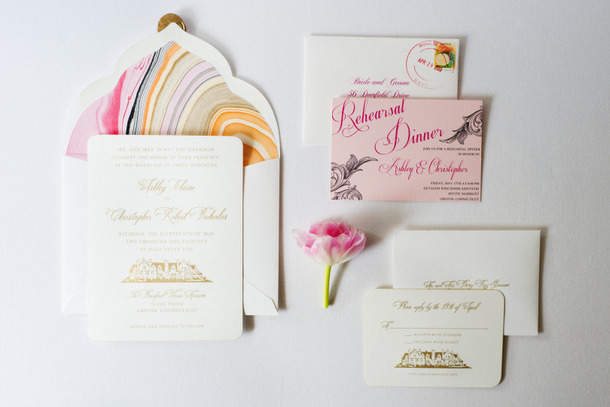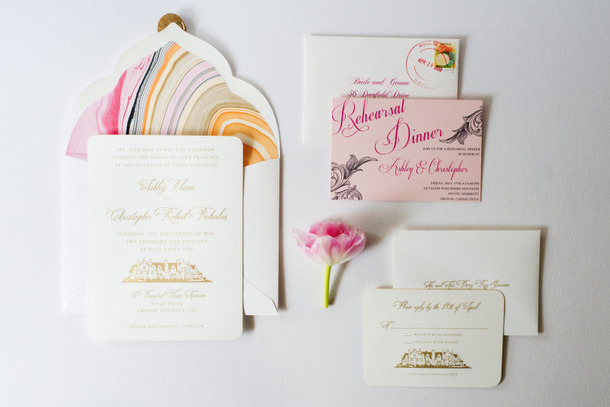 How's the Friday afternoon going, lovelies? For this week's trend, I wanted to share a little detail that I have noticed cropping up in weddings of late – you'll see it in everything from cakes to runners, but where I love it most is as a little detail in the stationery, like an envelope liner or backing. And the good news is that, unlike most patterns, this is one that you can do DIY. In fact, it reminds me of when I did some youth business programme in high school, and our 'company' sold little notebooks we made with marbled covers. Went like hotcakes. And then I didn't see much of it again for years, until now. As you'll see below, talented stationers have been combining marbling with everything from Kraft paper to gold glitter, calligraphy to bold graphic fonts. For book or antique lovers, it's a subtle nod, since the technique was so often used for endpapers in old books. Whatever your wedding style, this is a pretty detail/motif to consider adding into the mix, for a little bit of unexpected colour and visual texture.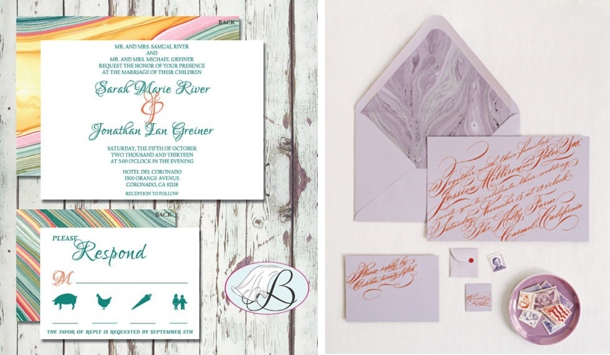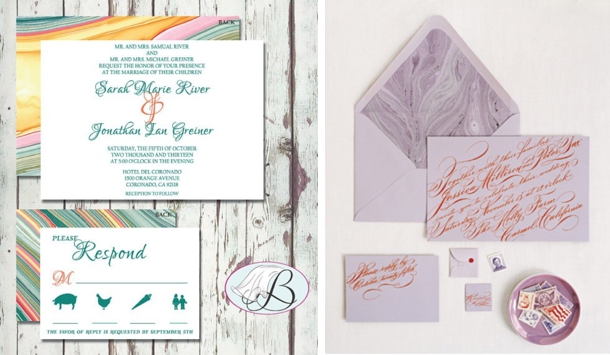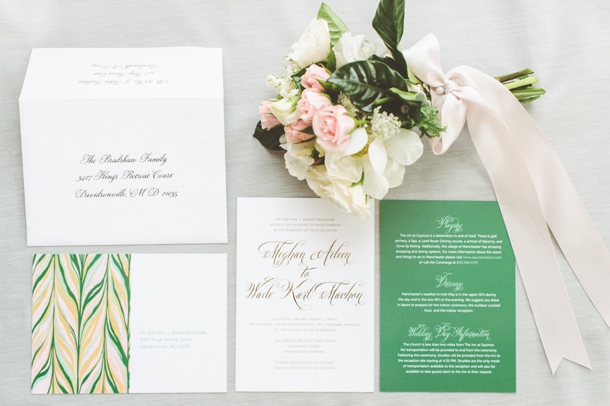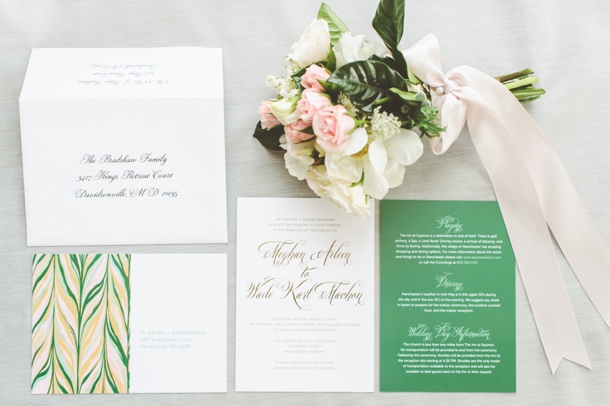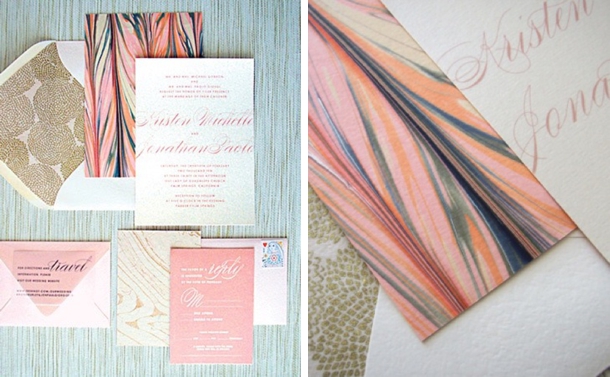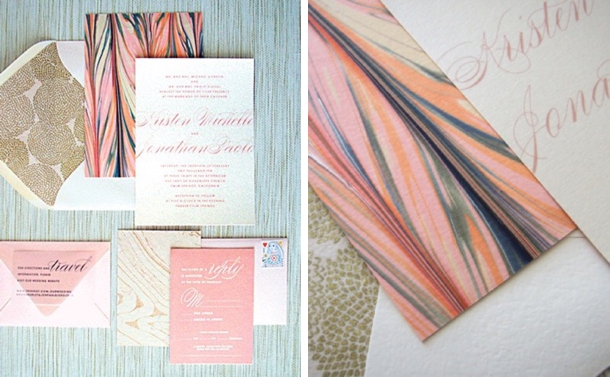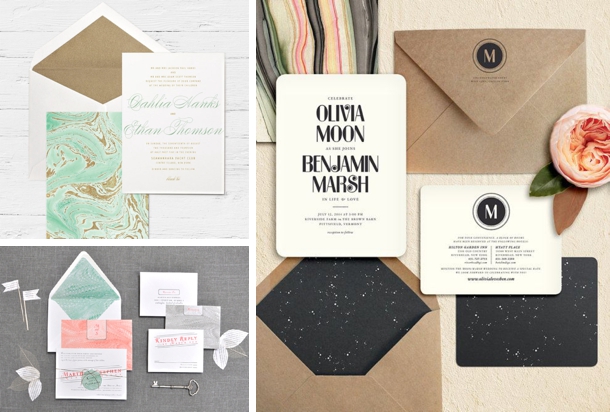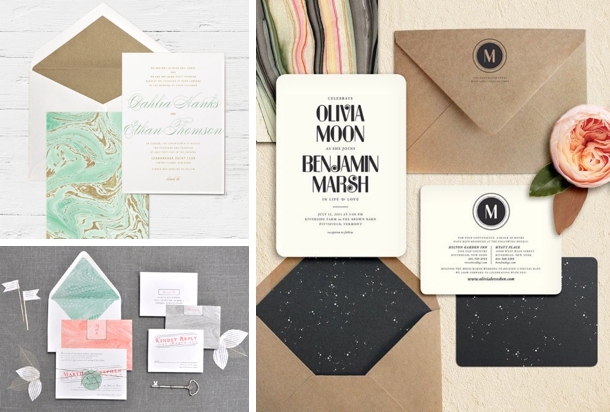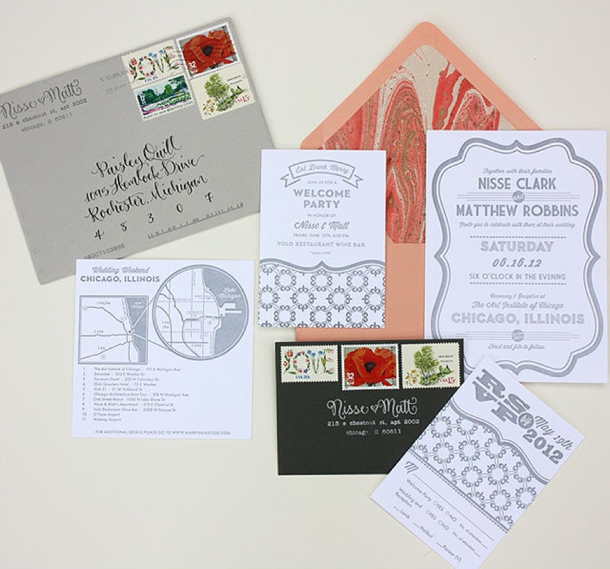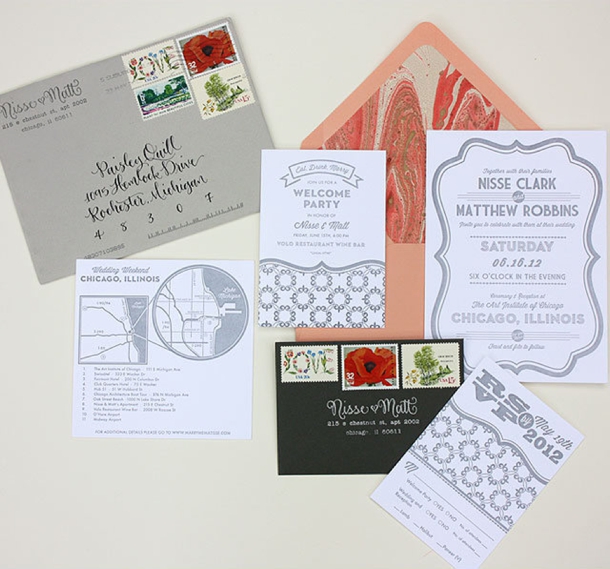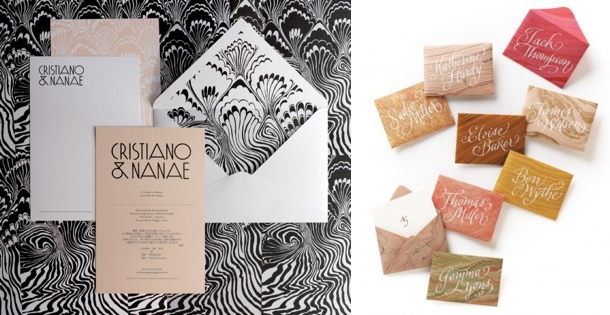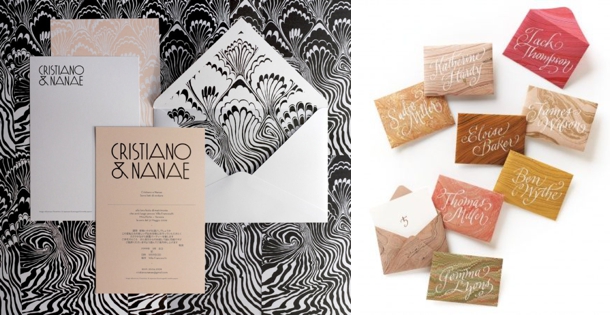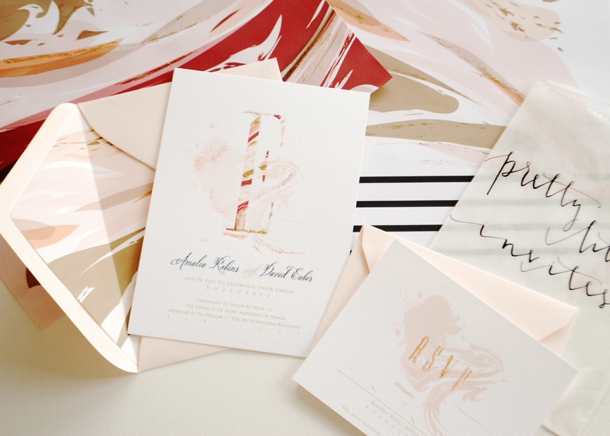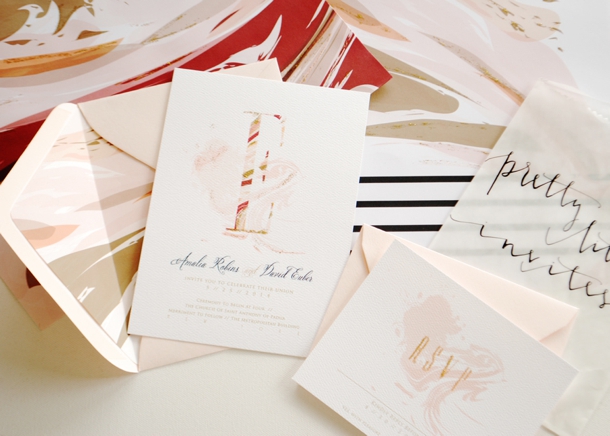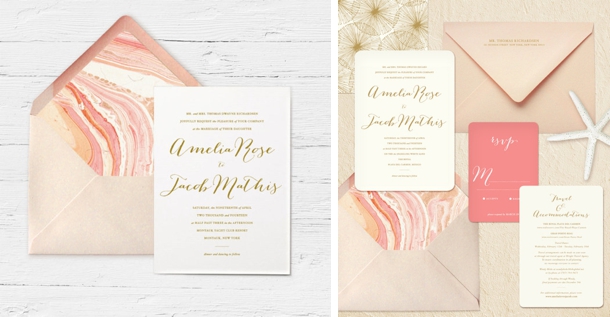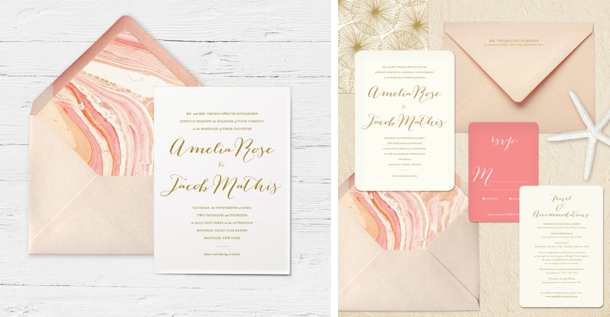 And here's a couple of those other little marbled details to fall in love with…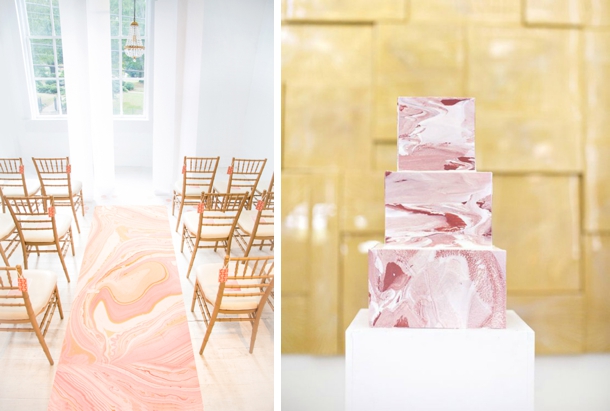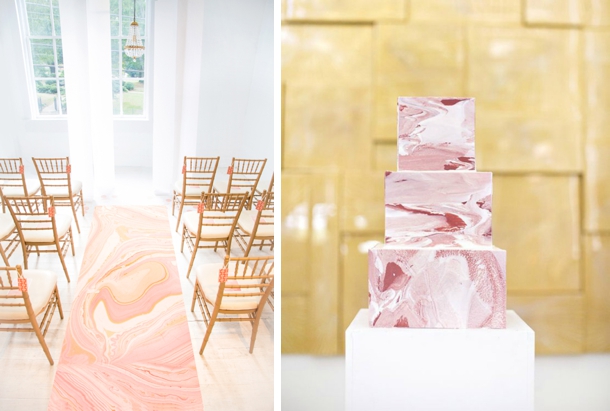 Image credits (top to bottom, left to right): 1- Justin & Mary/ via The Blushing Blog; 2- B is for Brides; 3- via Martha Stewart; 4- Paper Antler/Saint Pierre Design via Style Me Pretty; 5 & 6- Orange Beautiful via Merci New York; 7- Oak & Orchid; 8- Smitten on Paper; 9- Oak & Orchid; 10- Paper Quill/AngeliqueInk; 11- A Friend of Mine; 12- Patricia Heal via Martha Stewart Weddings; 13- Umama; 14 & 15- Oak & Orchid; 16- Three Pennies/Kelli Hall via Minted; 17- Djamel Photography/Urban Coast via Swooned.
Marbling DIY tutorials: