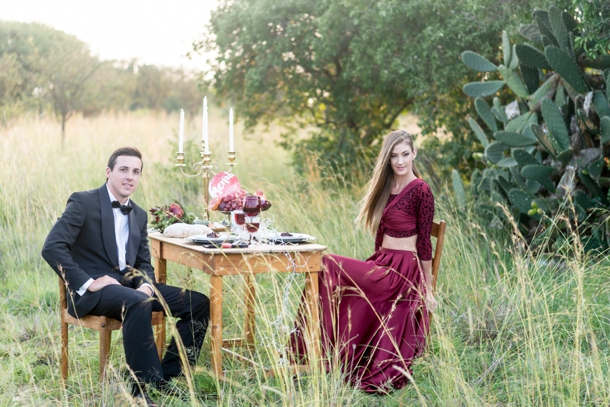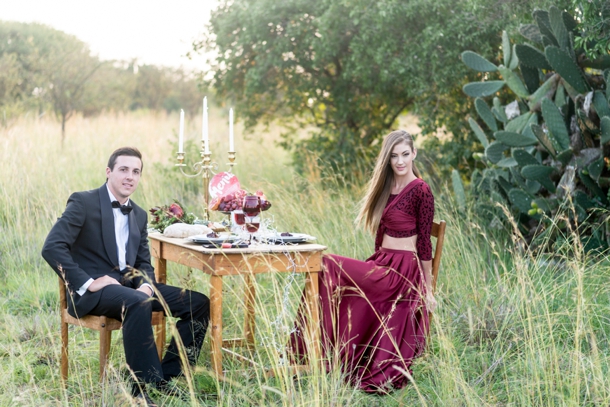 Happy Thursday, lovely friends! It feels like the long weekend has already begun, but we have lots more inspiration to bring to your pretty faces first. Yay! I've been looking forward to sharing this particular shoot for a while – and it's in this year's hottest colour, Marsala! Okay, I have mixed feelings about Marsala, but I definitely don't have mixed feelings about how lovely the Marsala tones look on this particular tablescape and dashing couple. The team behind the shoot, including Natalie Loots of Nyx Photography and Colleen from Lieflingkind Design, used natural berry shades from fruits like pomegranates and grapes, alongside the loveliest watercolour-style stationery – and of course, lush Marsala blooms, and dresses for the 'bride'. The end result feels a little baroque without being over the top, and has a lovely sense of natural abundance. Plus! Natalie sent over a recipe for the figs – just for you!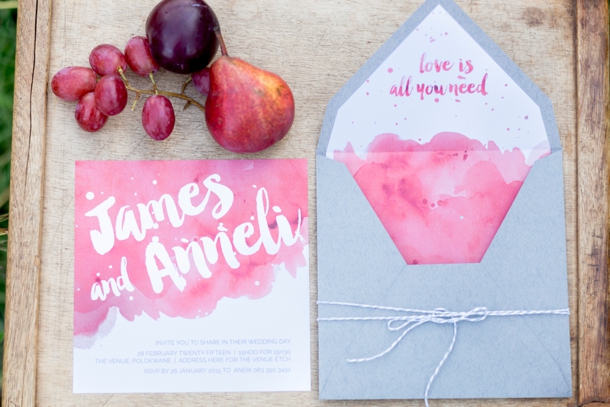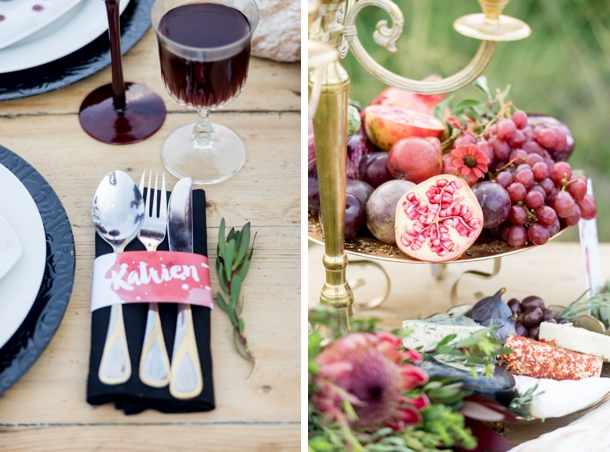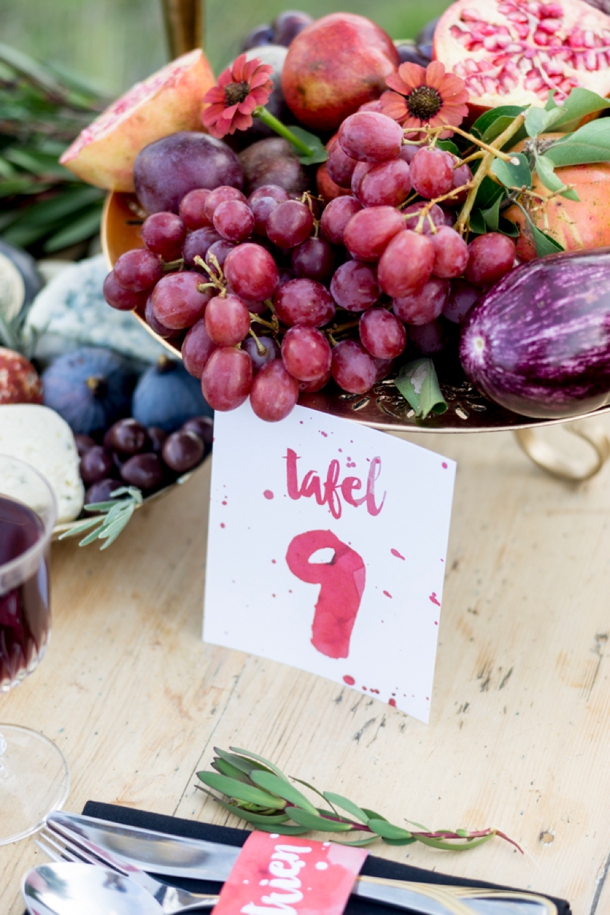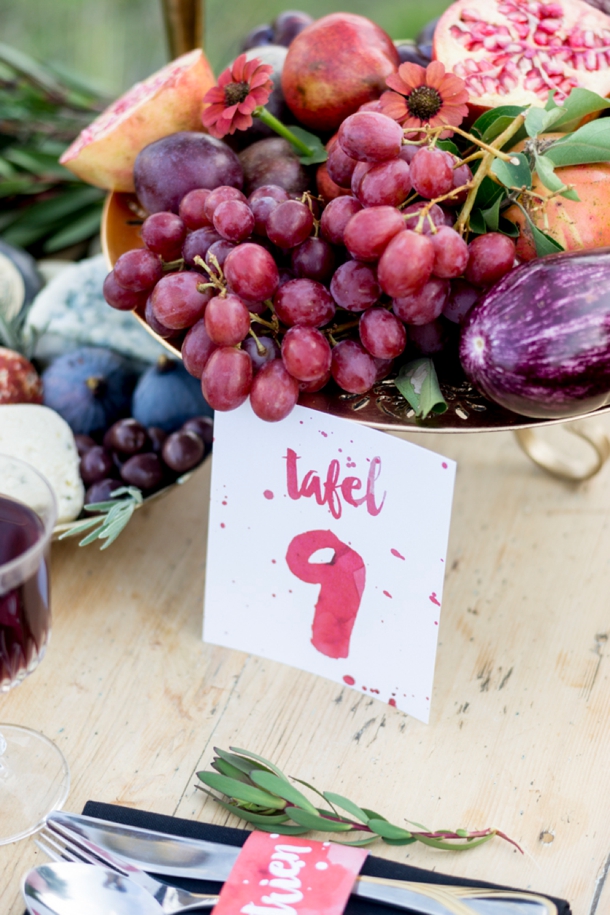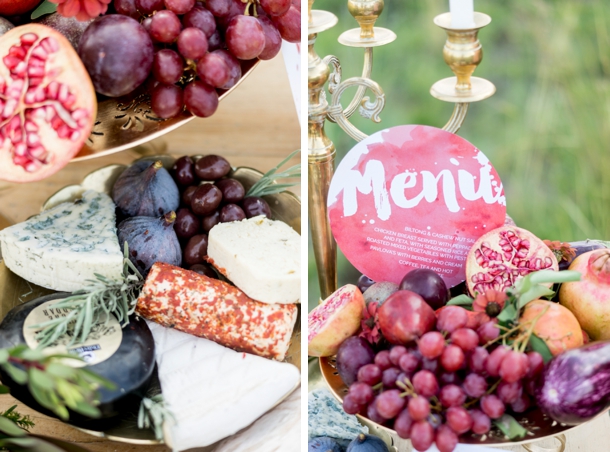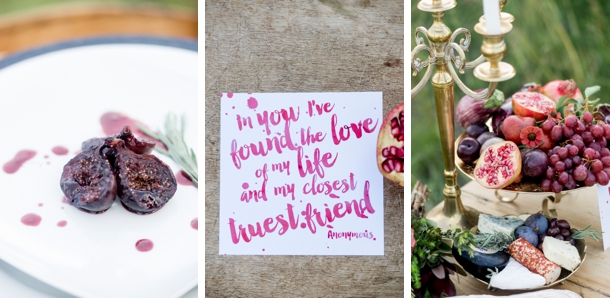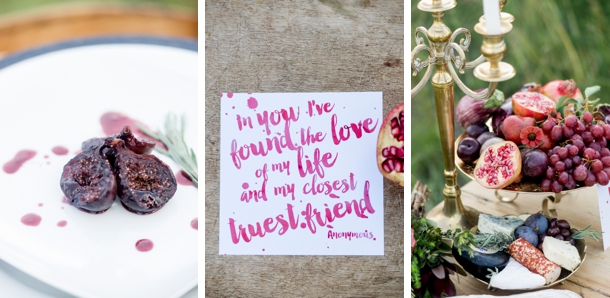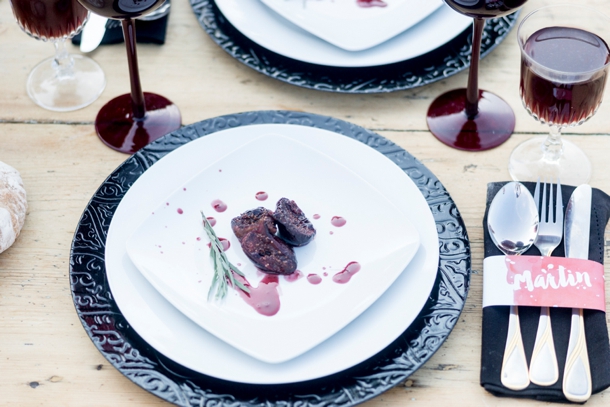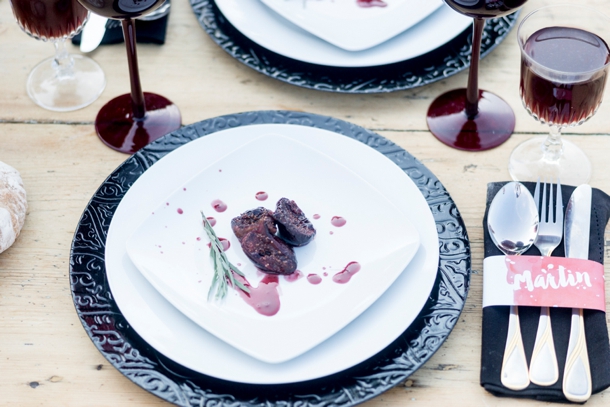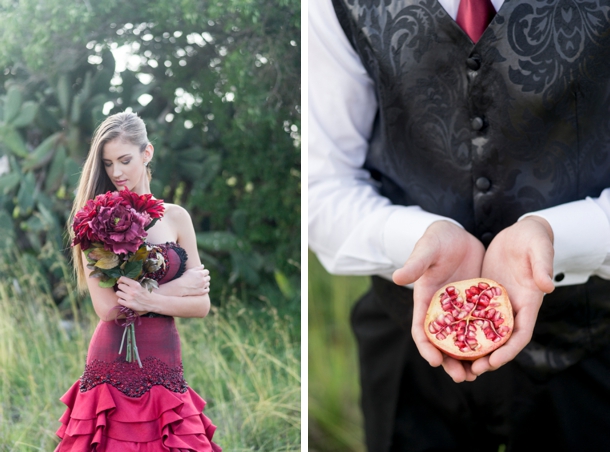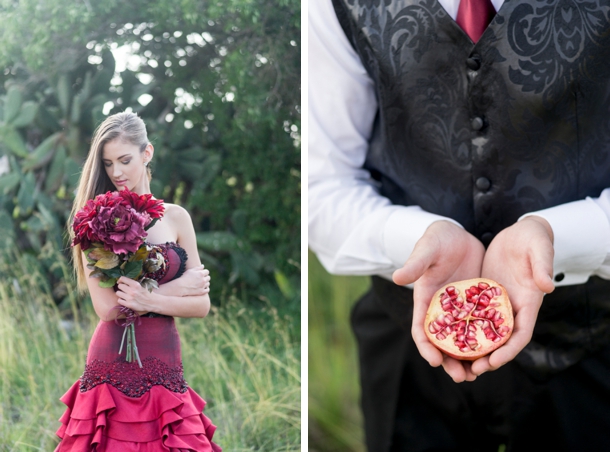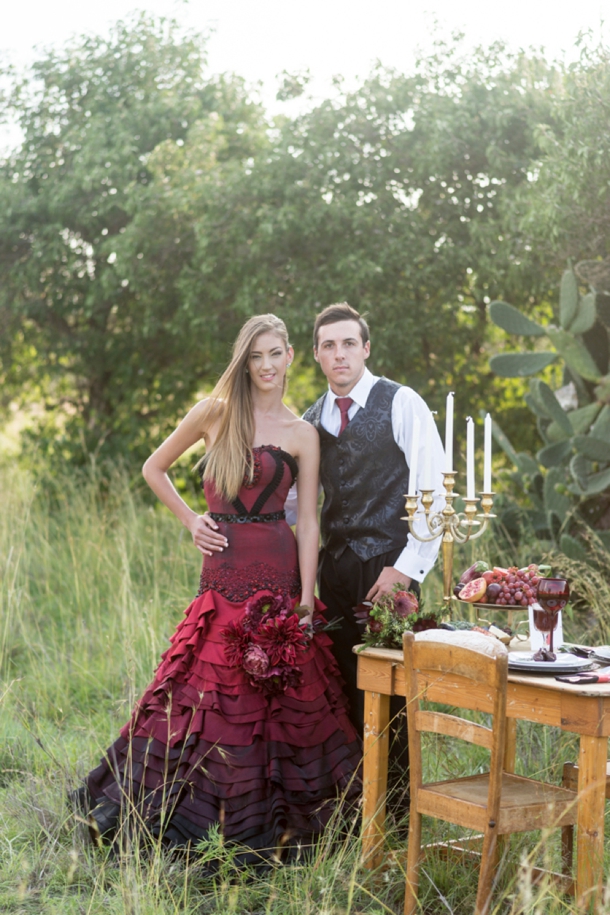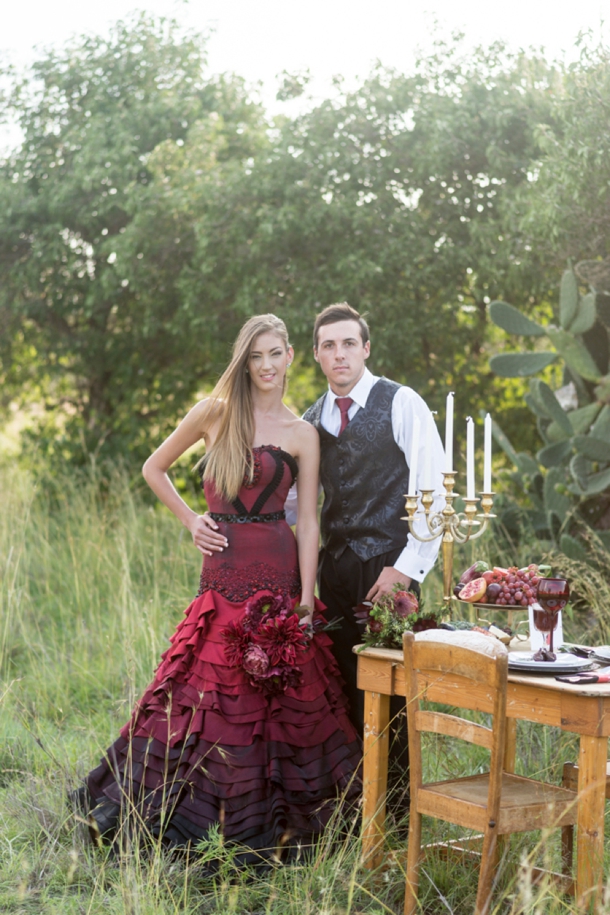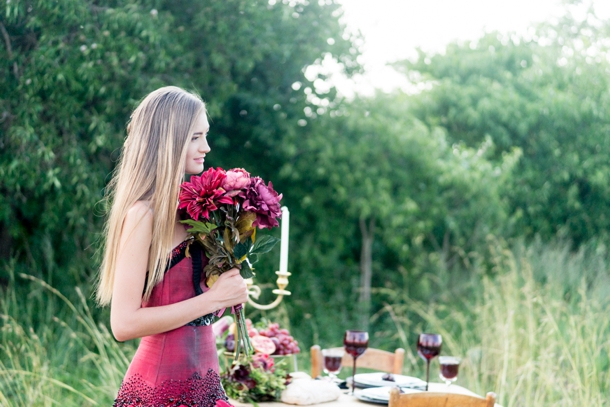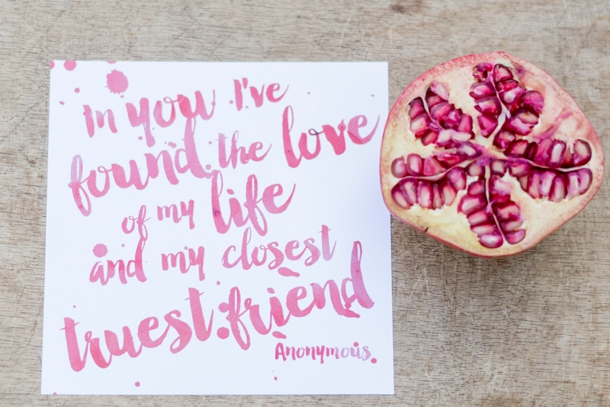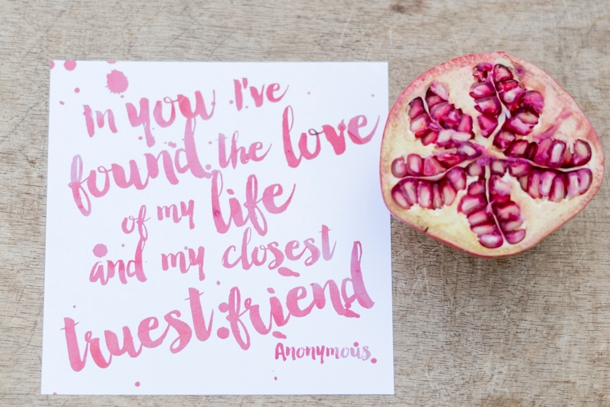 Here's a bit of background about the shoot from Natalie:
We just adore the Pantone colour of the year, Marsala, and so we decided on a Marsala styled shoot with South African elements and fruits that are in season and match the colours of our theme, as well as cheeses and olives. Also, instead of using traditional wedding dresses we used Marsala colours as well as red and black in the dresses as well as on the table, which were complemented by touches of plum and gold. Colleen fom Lieflingkind Design used the droplets of juice that came from the fruits and the splashes that are made by wine as an inspiration for the stationery. We also wanted a more sleek look for the make-up and hair so as not to take any attention from our stunning dresses and keep the look stylish and modern. The proteas on the table, the Nguni cattle and the designs of the beading and the pattern on the dresses saw to it that we brought in a magical South African farm feeling as well, since much of it is native to South Africa.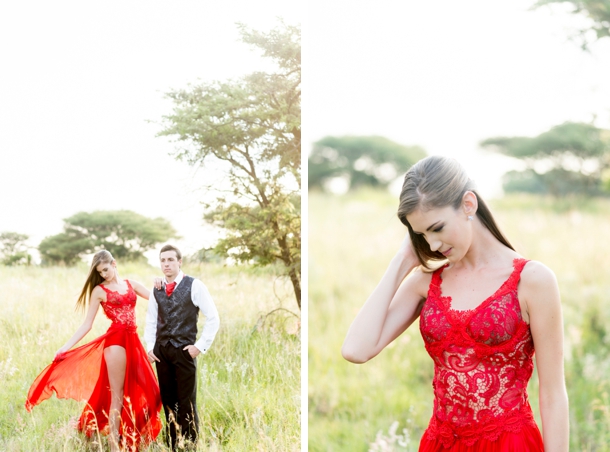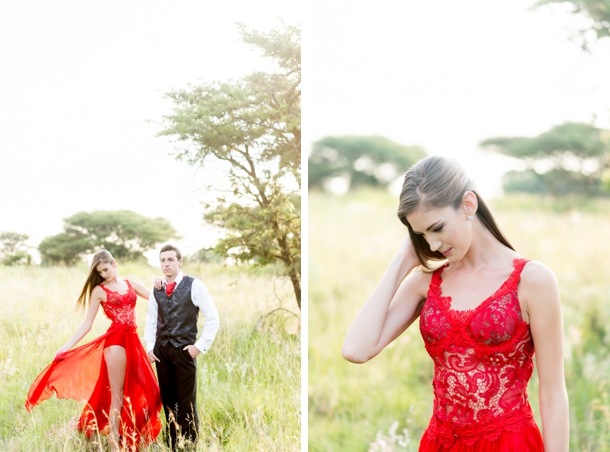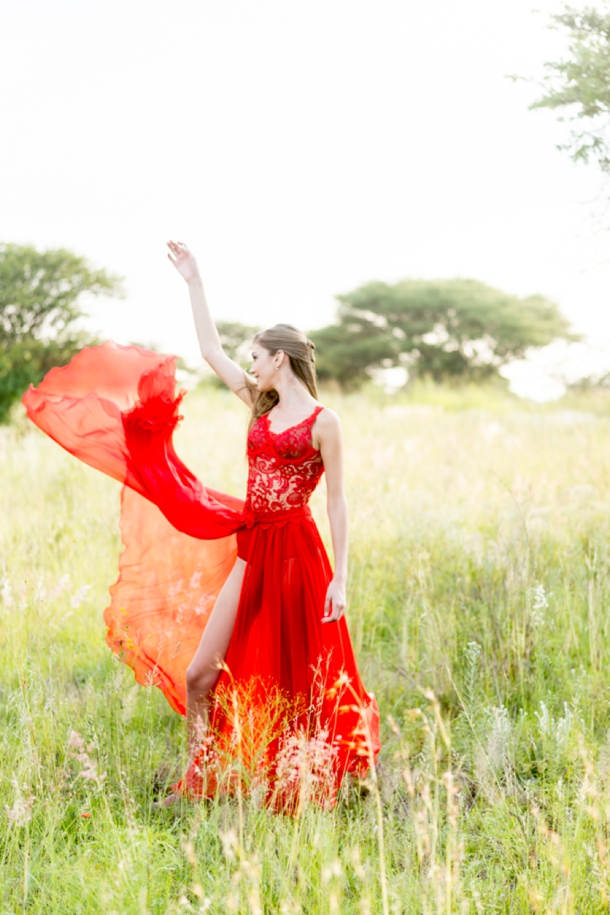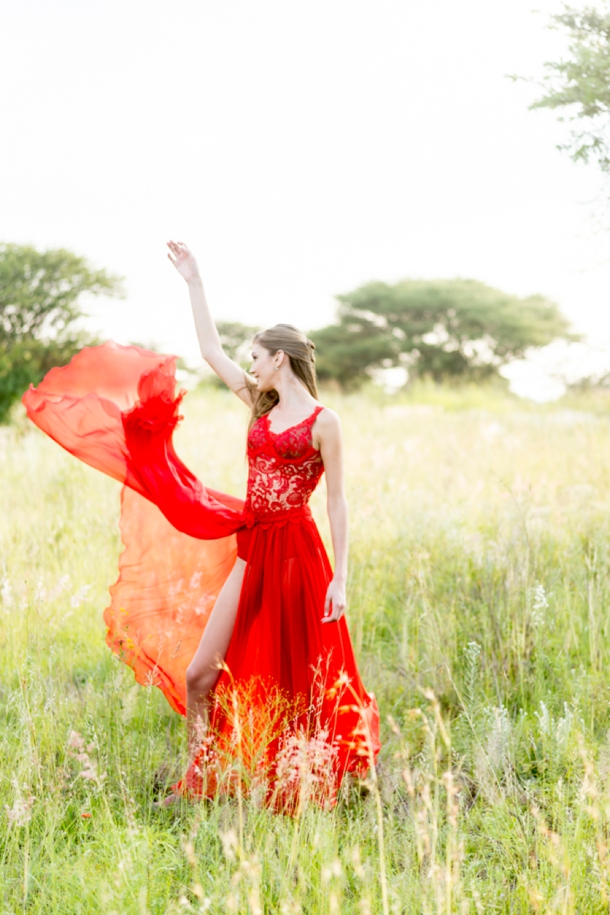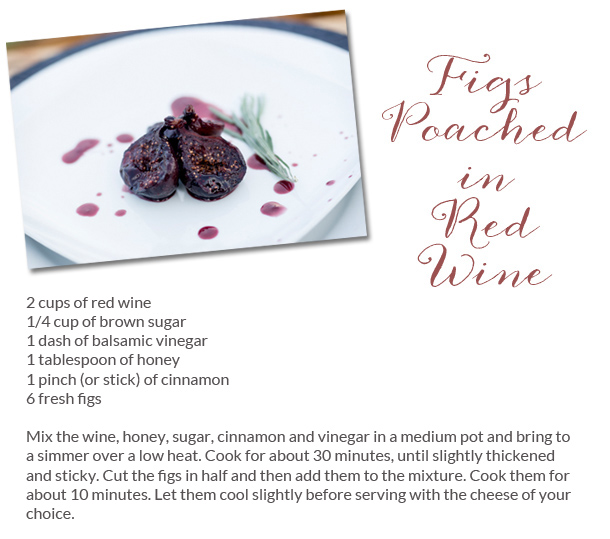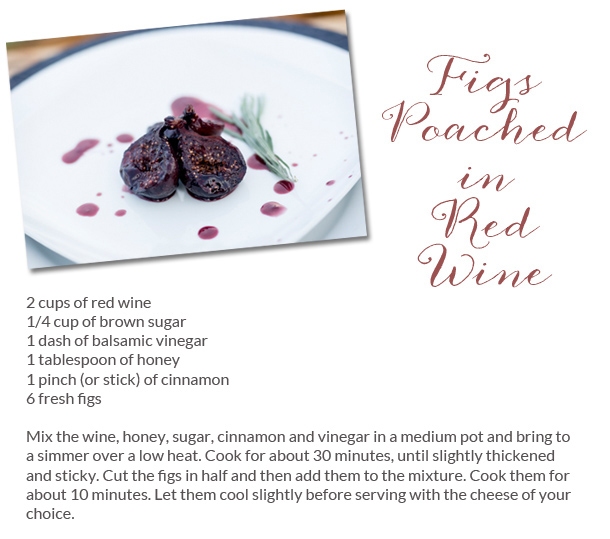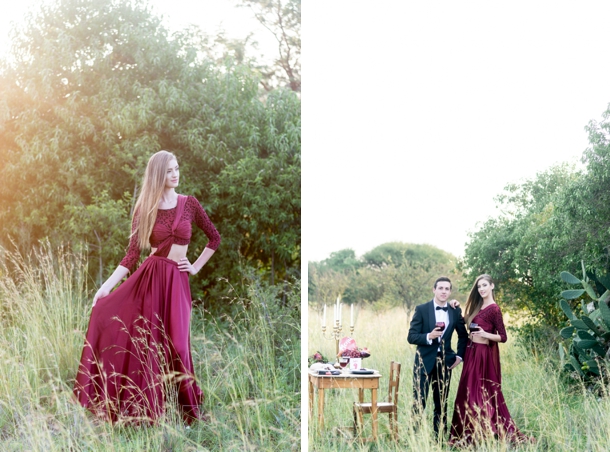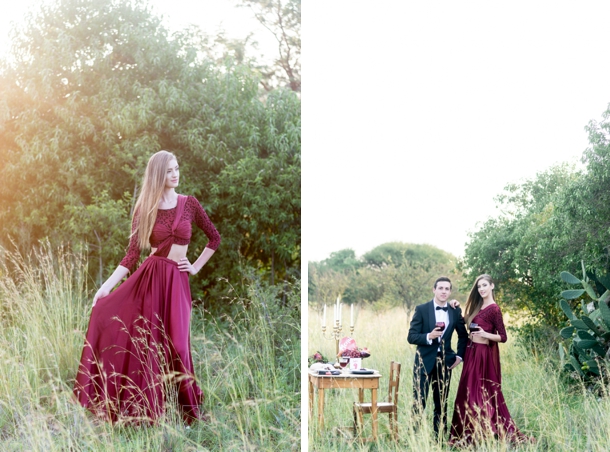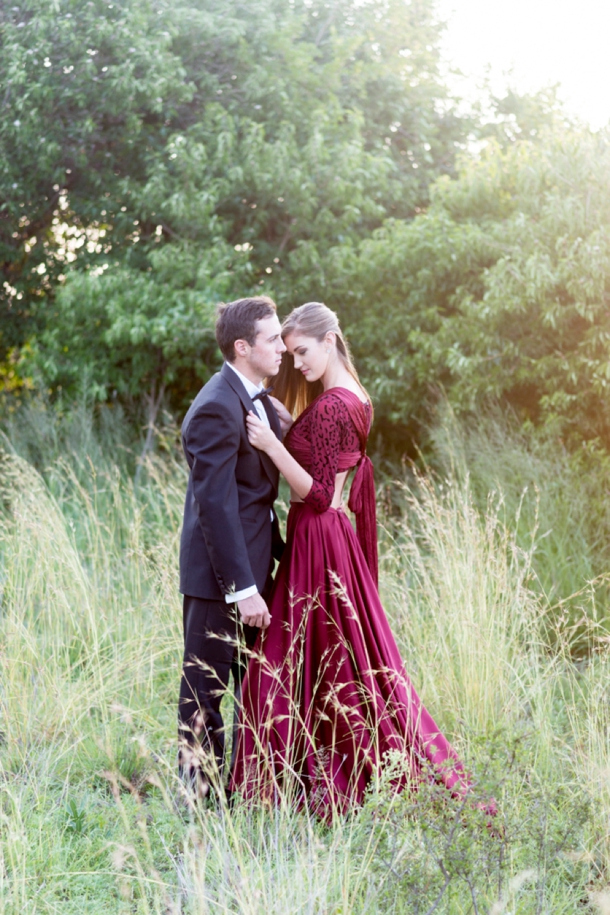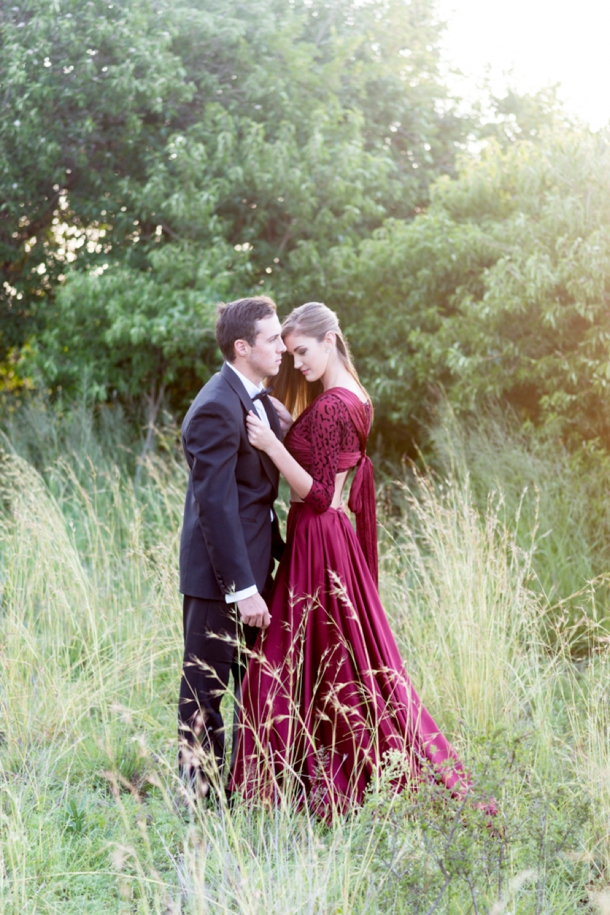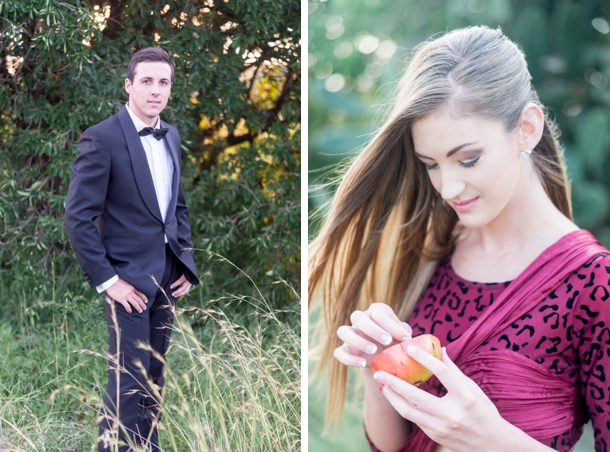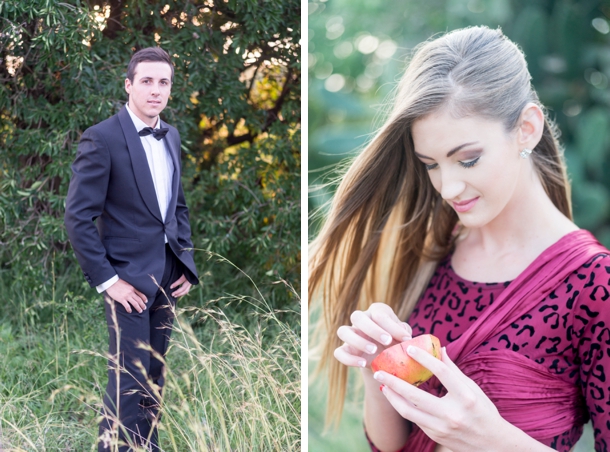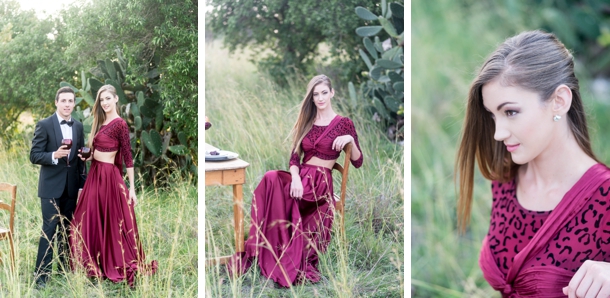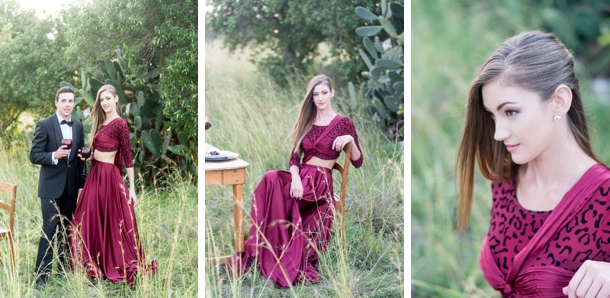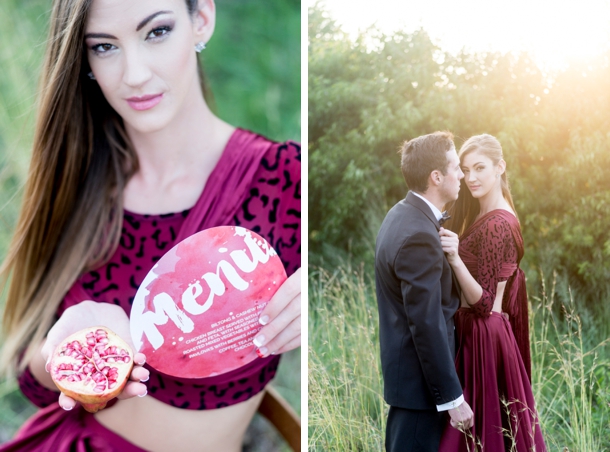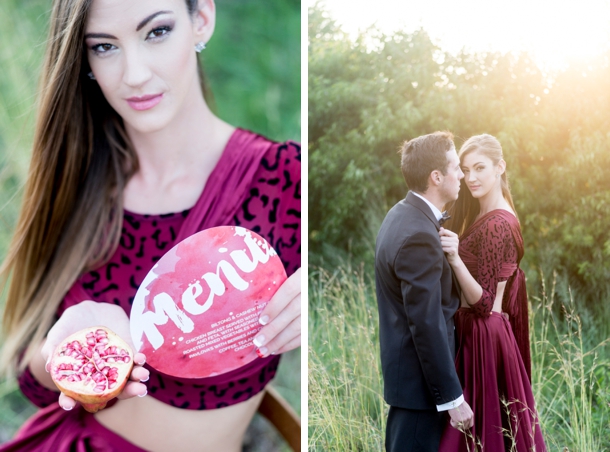 SERVICE PROVIDERS
Photographer: Nyx Photography | Stationery: Lieflingkind Design |  Dress designer: Mengouchi Haute Couture | Hair & makeup: House of Tamar