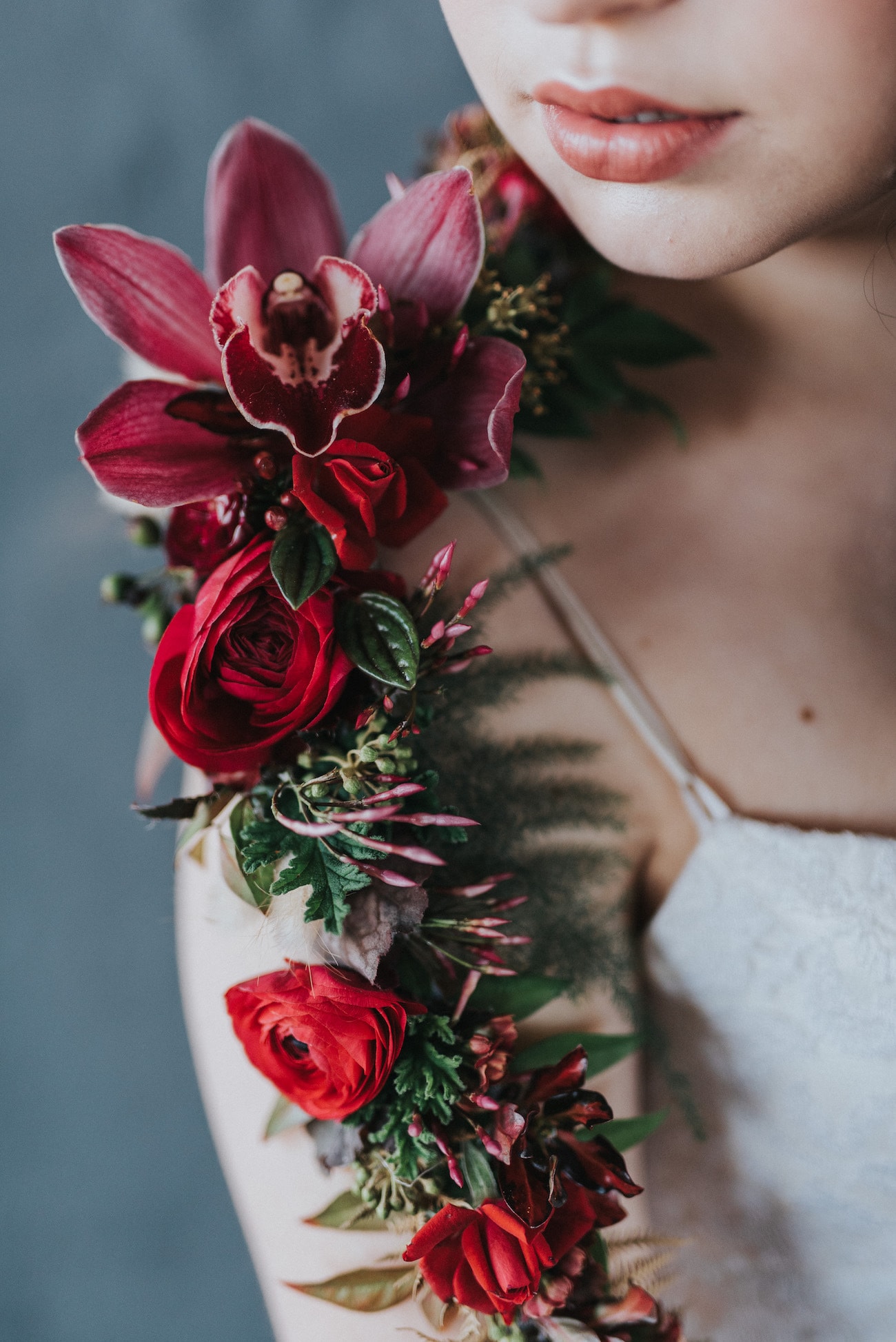 Dark and moody weddings are one of the most unexpected trends for me, but I have to say, I am loving the way that these rich palettes add something special and unusual to wedding design. Plus, you know how much I love colour, and even though they're 'dark', that's just the base of black or grey that forms a backdrop to deep reds and purples and greens, or soft mauves and blues – it's a truly lovely combination. Today's styled shoot takes this idea and takes it a step further, combining a moody palette with eco chic wedding ideas – LOVE. With so many couples looking for ways that they can make their wedding more earth friendly or sustainable, this team including photographer Debbie Lourens, as well as stylist Happinest Weddings and floral designer Epanouir Flower Studio, have some fresh ideas and bold inspirations. I'm especially loving the watercolor stationery on seeded paper, as well as the 'living' elements to the bride's attire – such a whimsical alternative to a bouquet! Enjoy.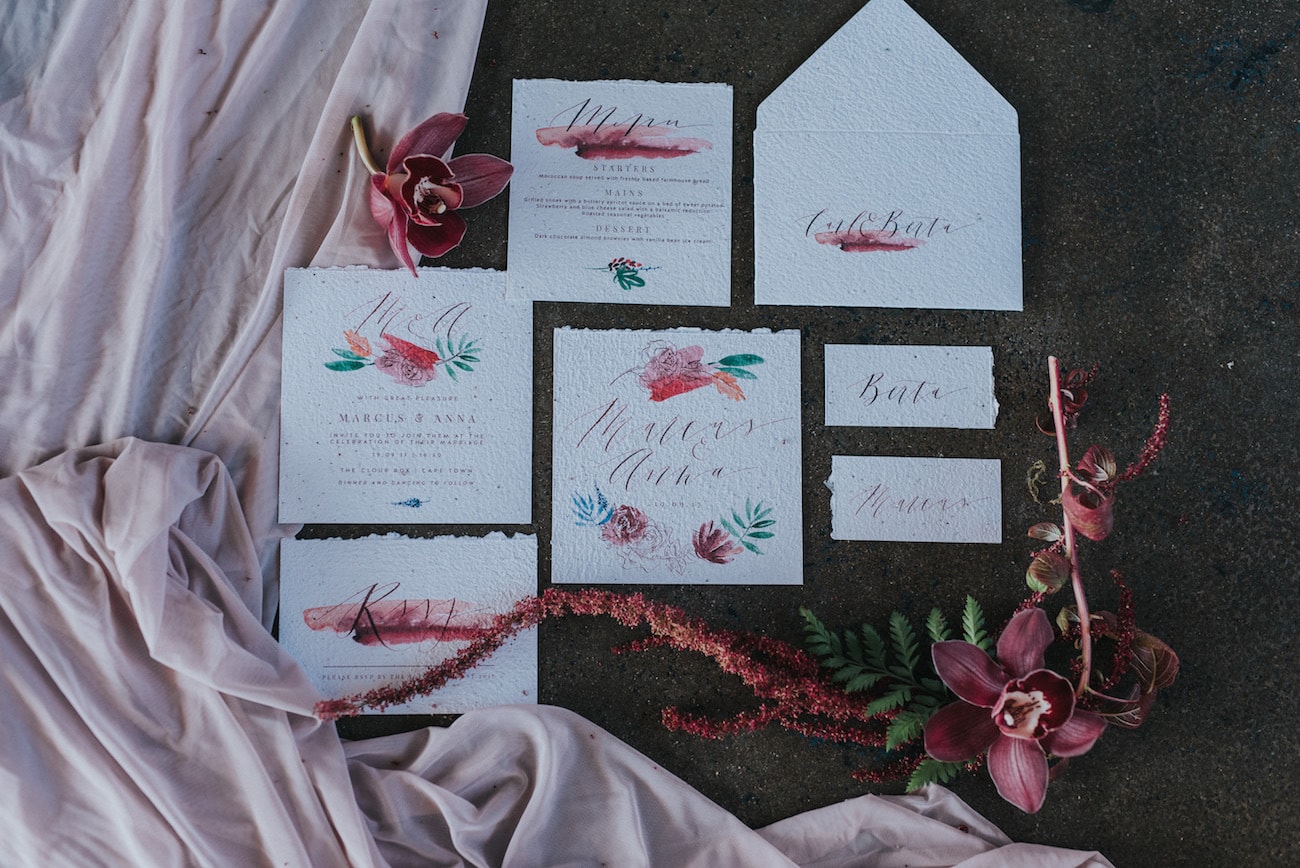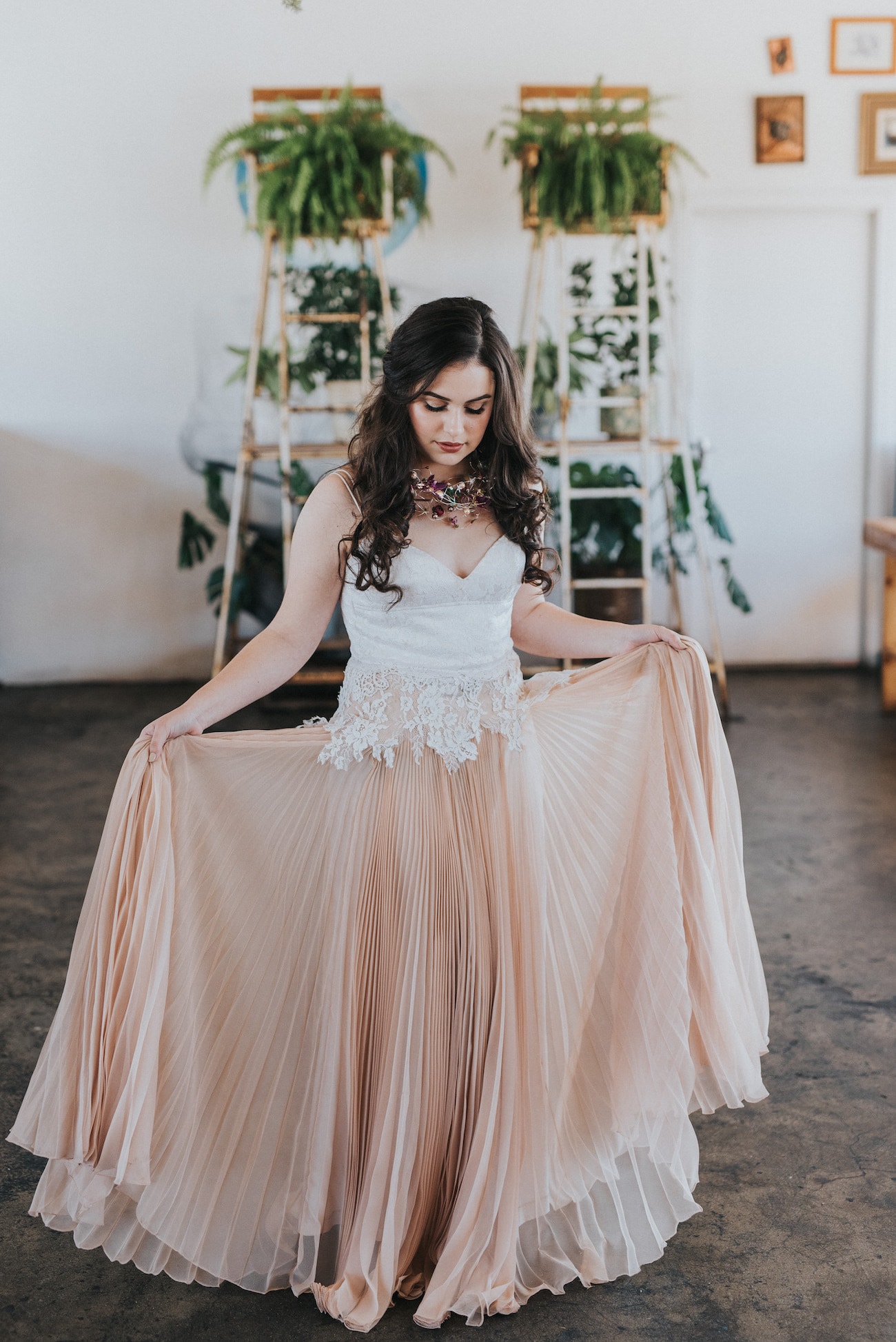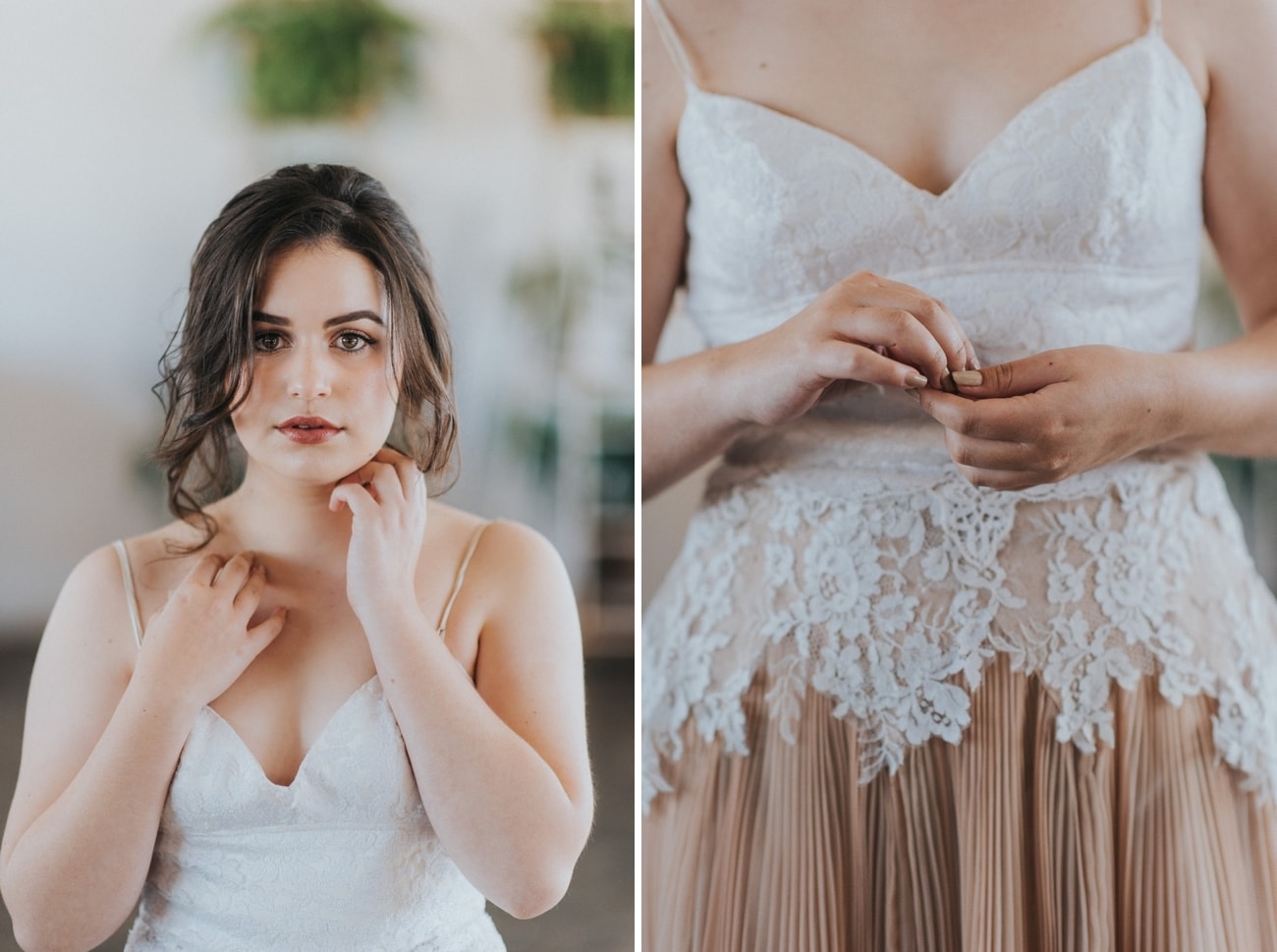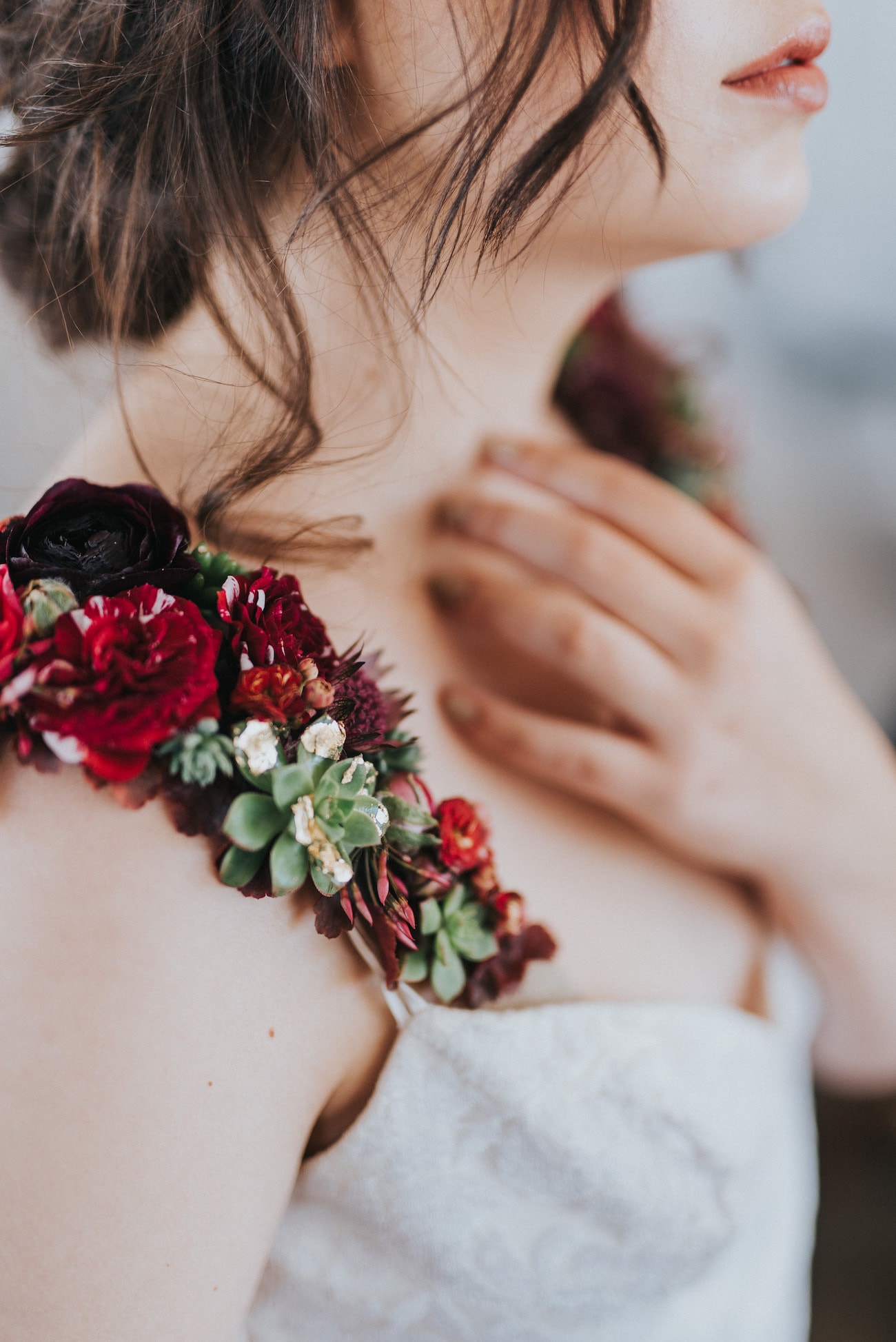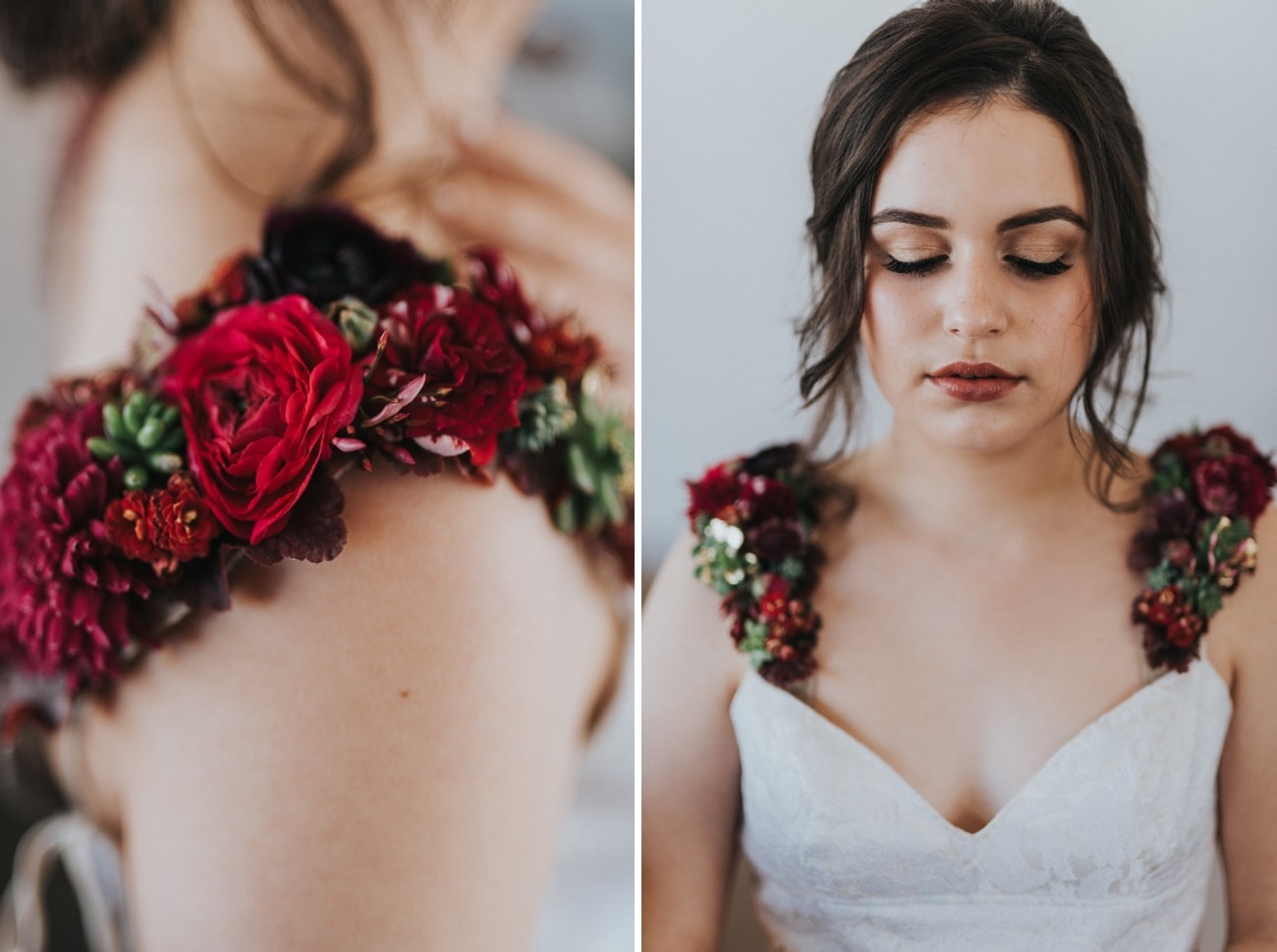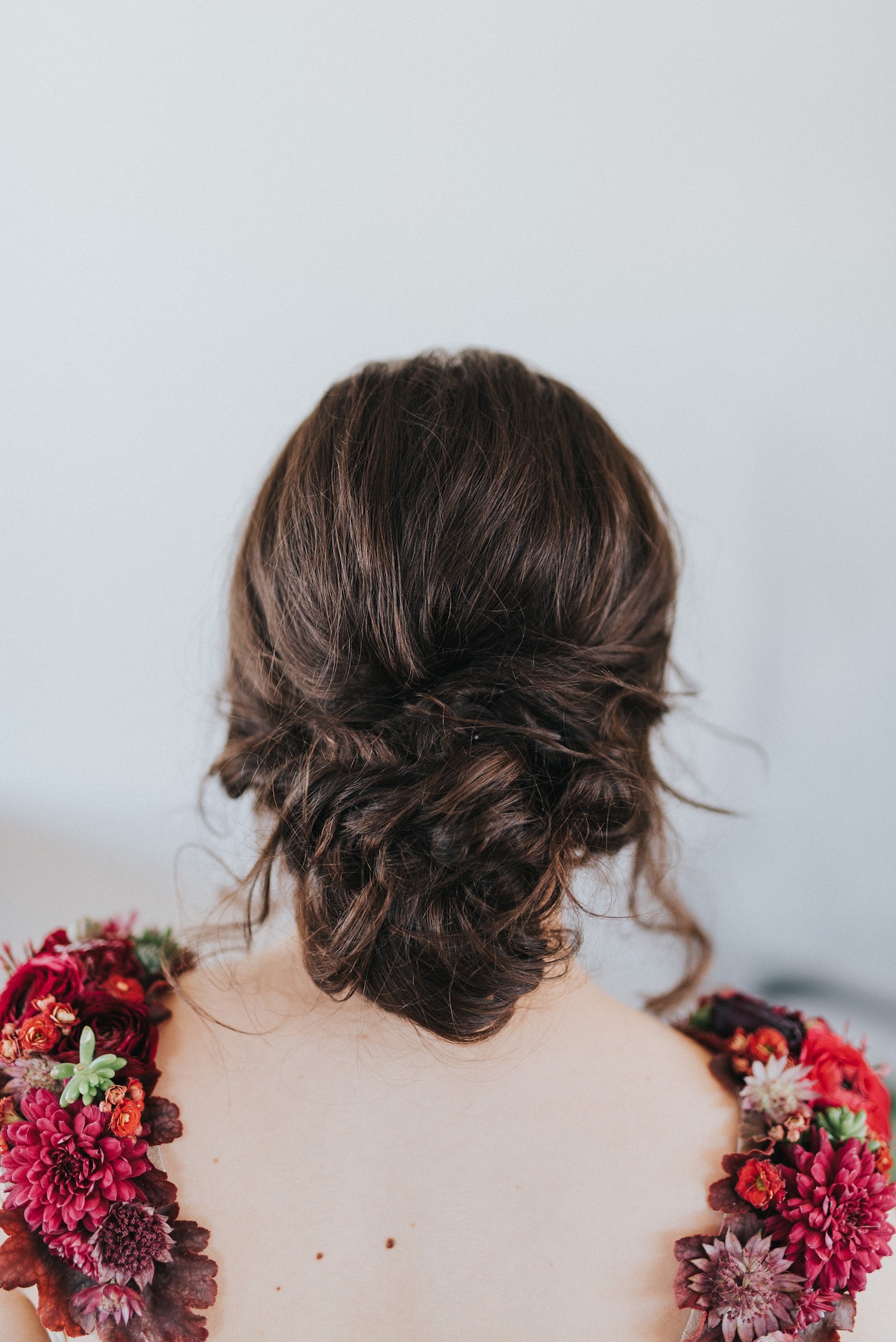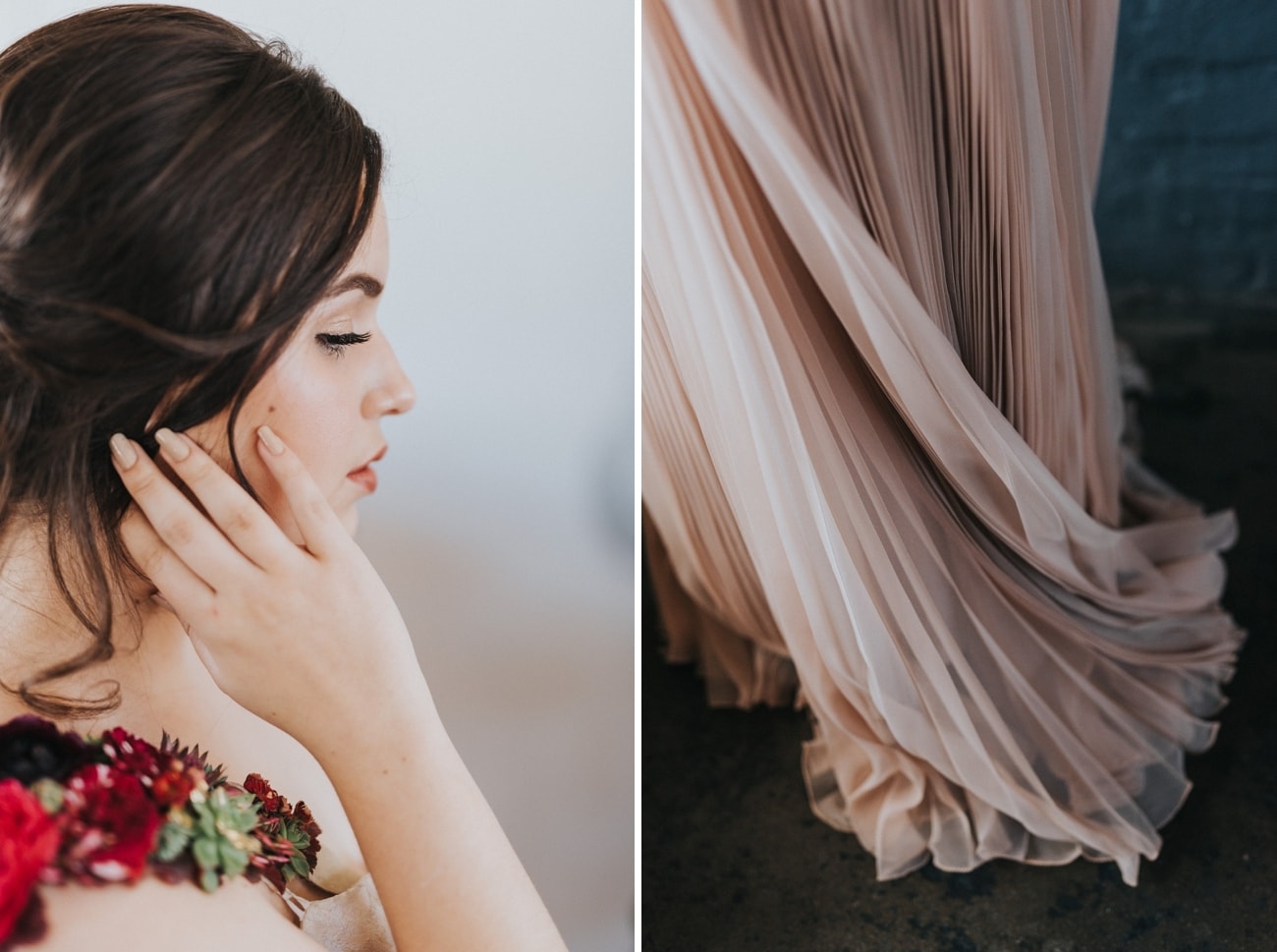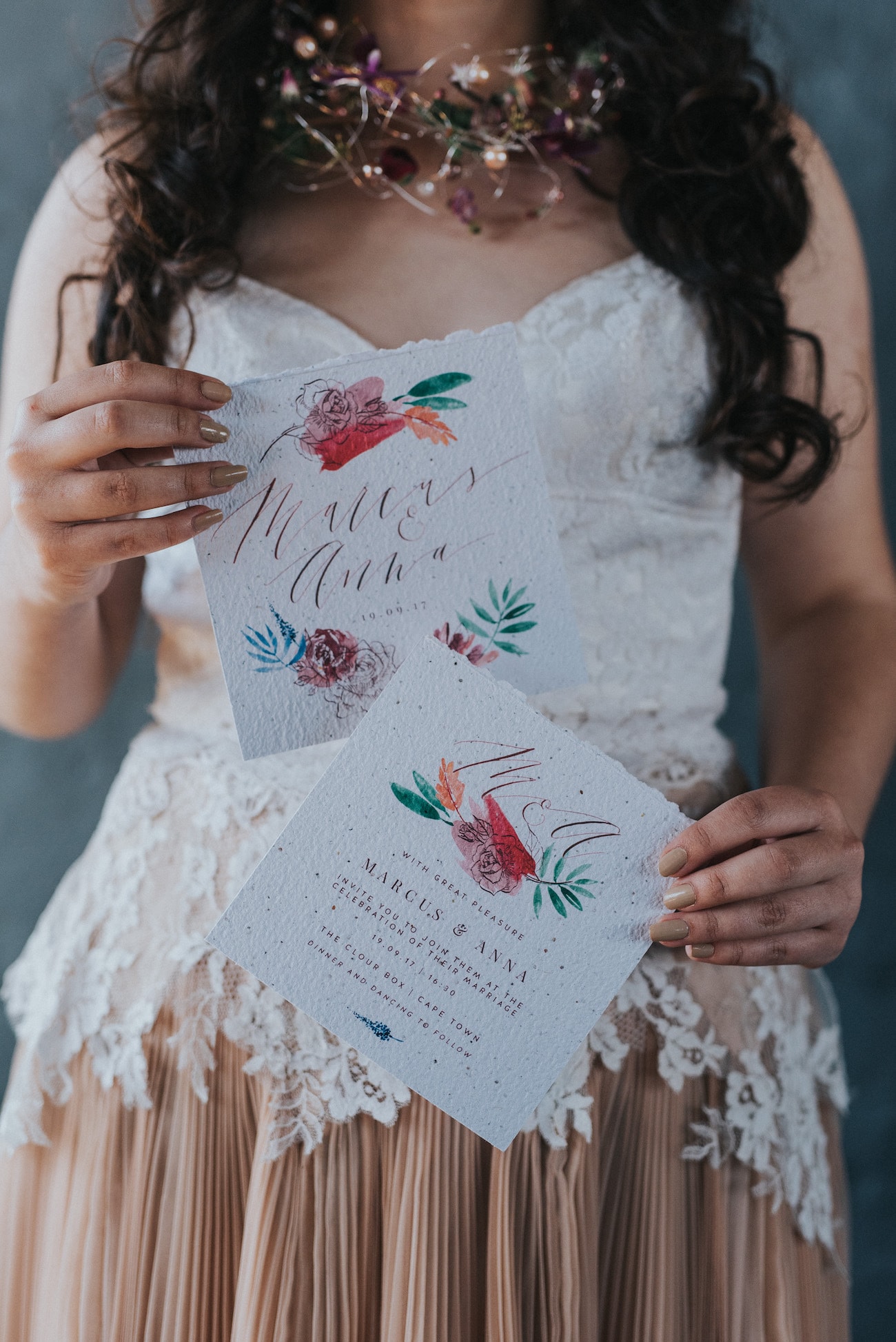 Here's some background on the inspirations and ideas behind the shoot:
From the seeded paper used for the stationery, to a wedding dress crafted from reclaimed vintage fabrics, this sustainable and eco-friendly wedding inspiration combines a luxe look and feel together with practical elements. A mindful and relevant concept for the eco chic couple who care about the environment and want their wedding to tread as lightly as possible.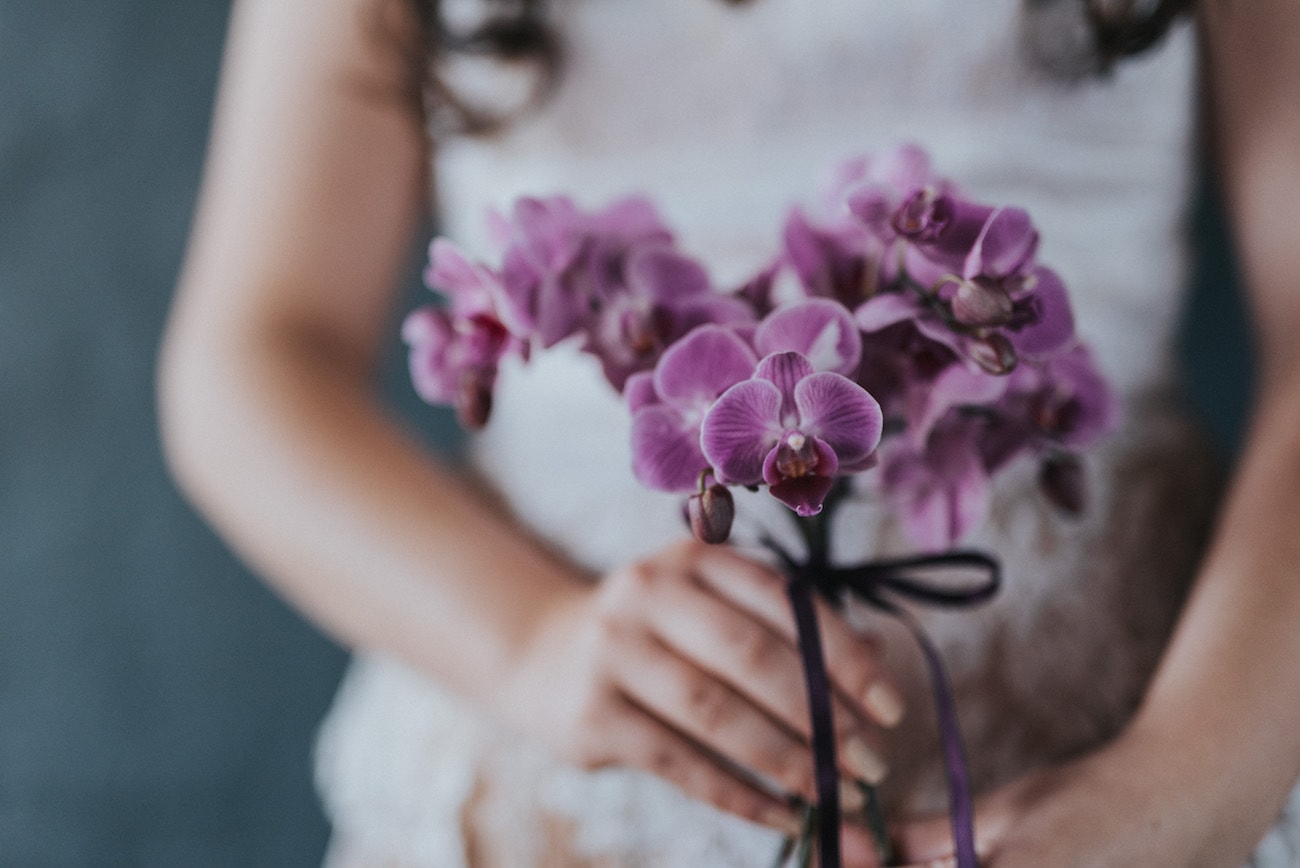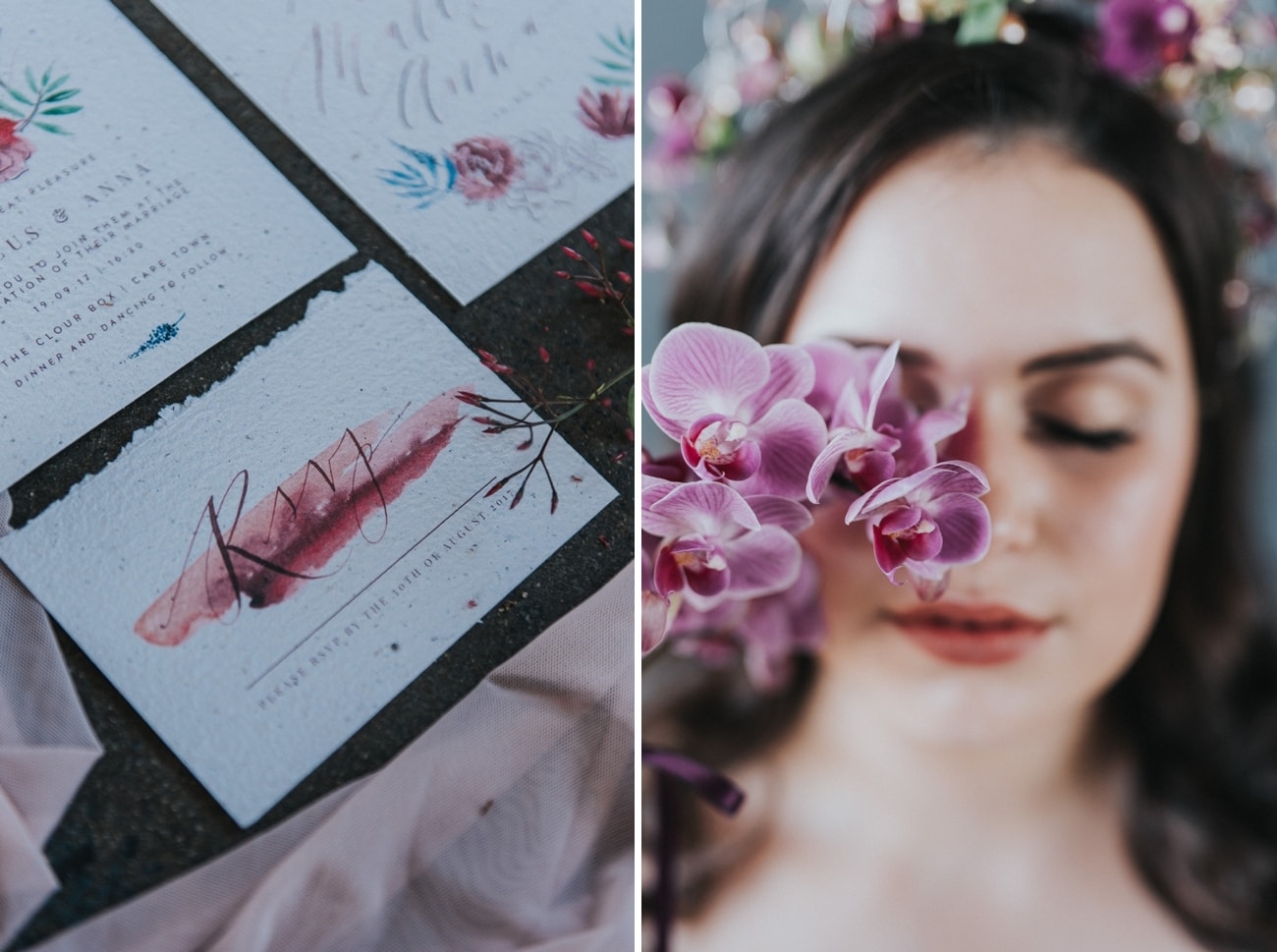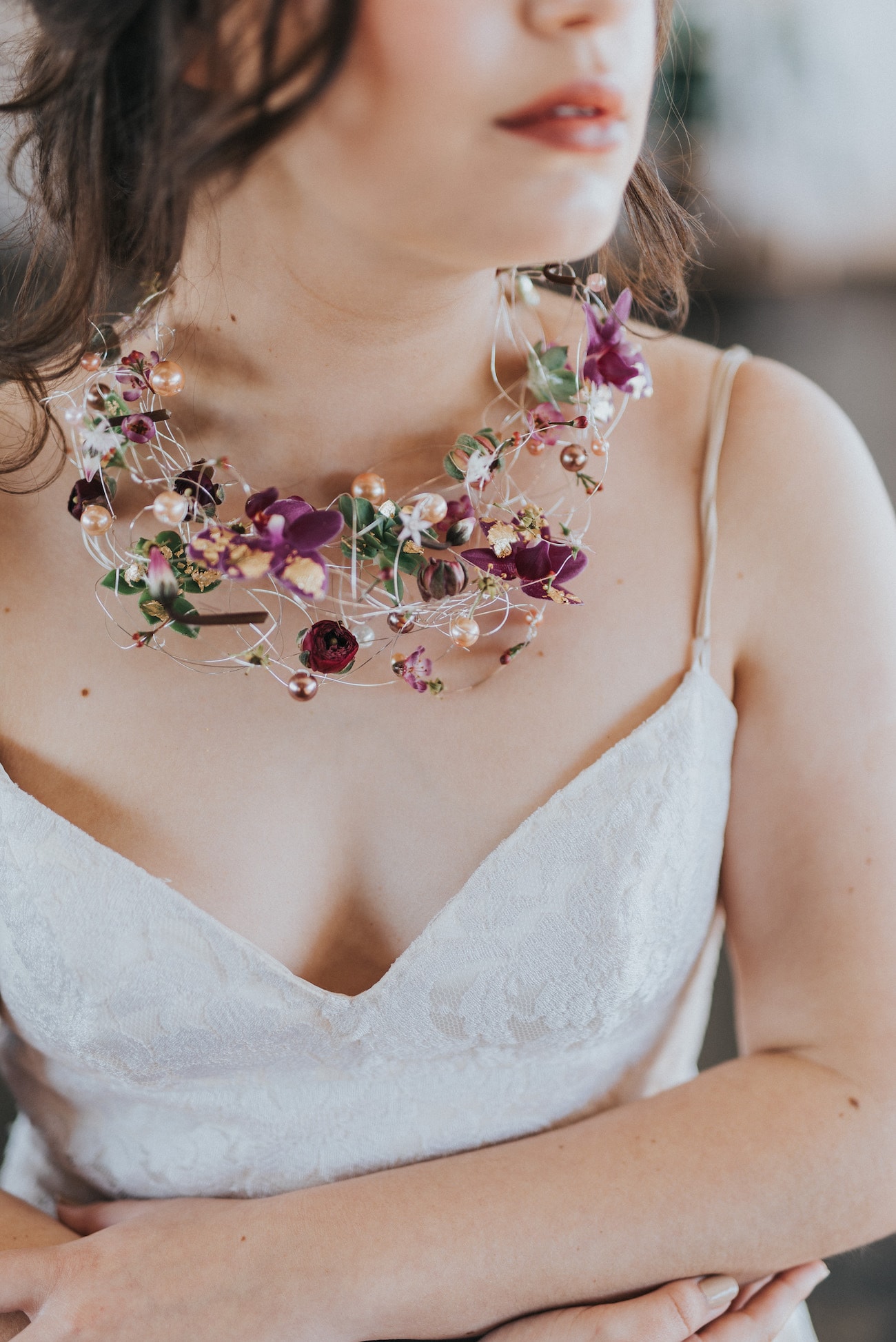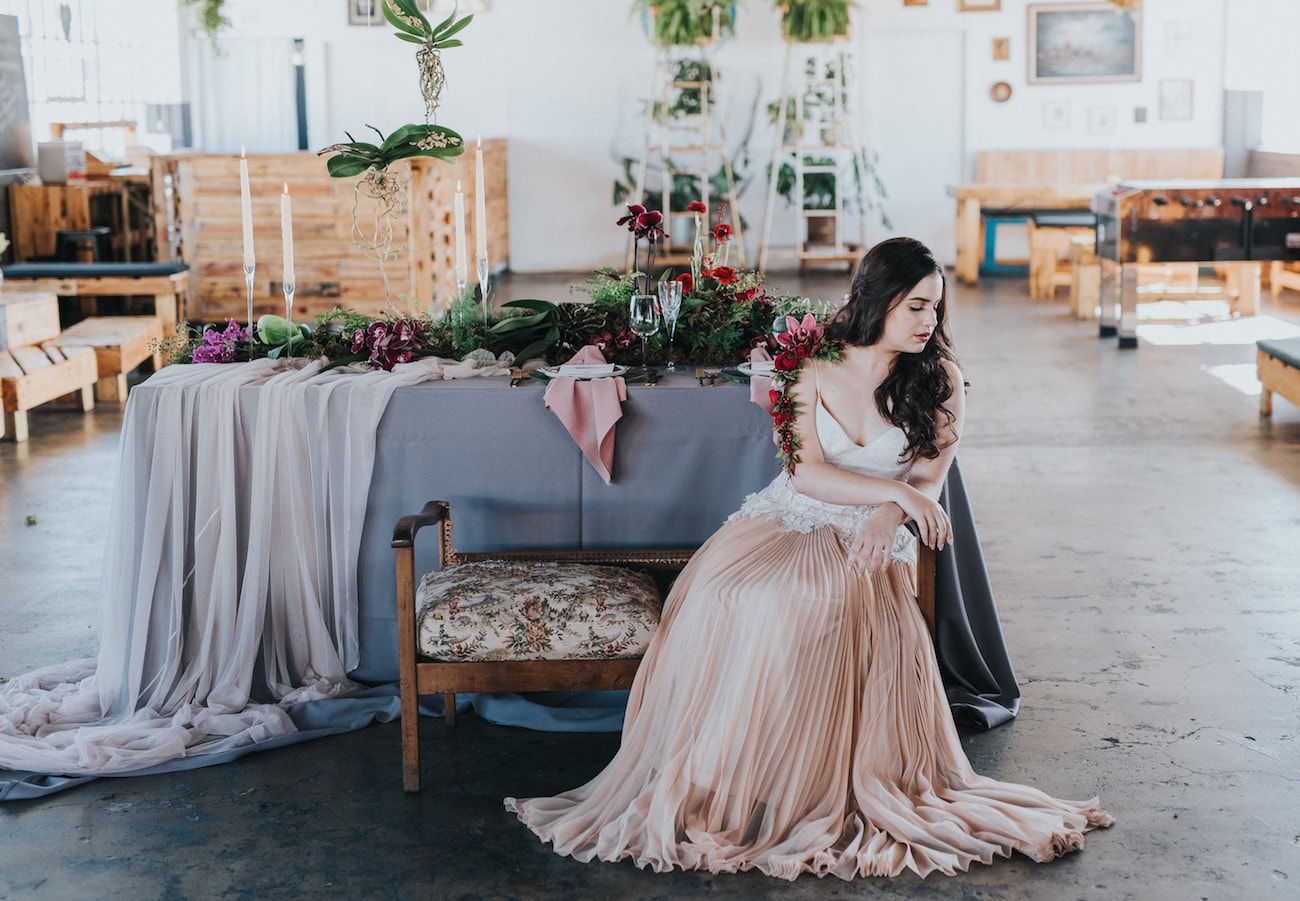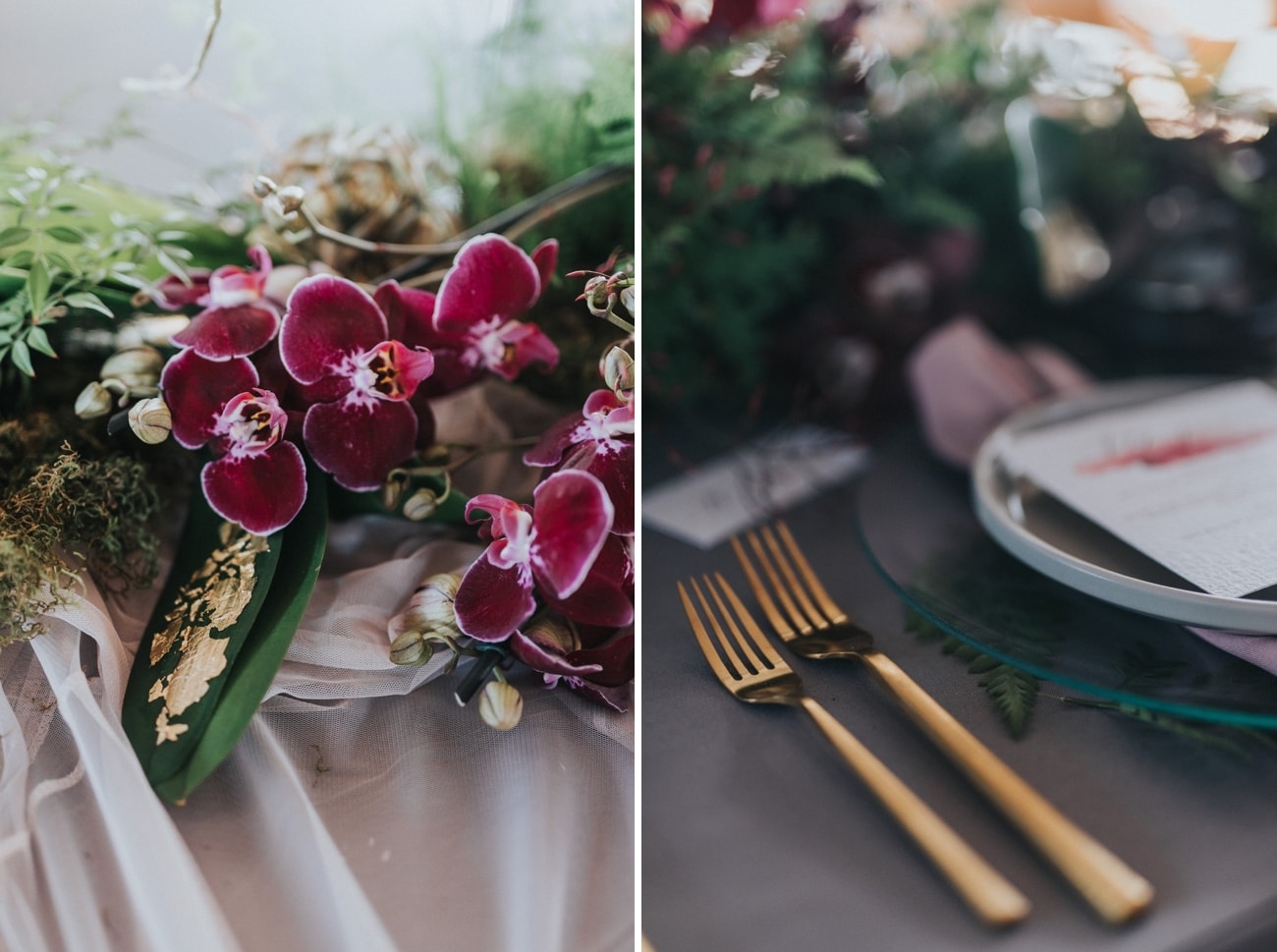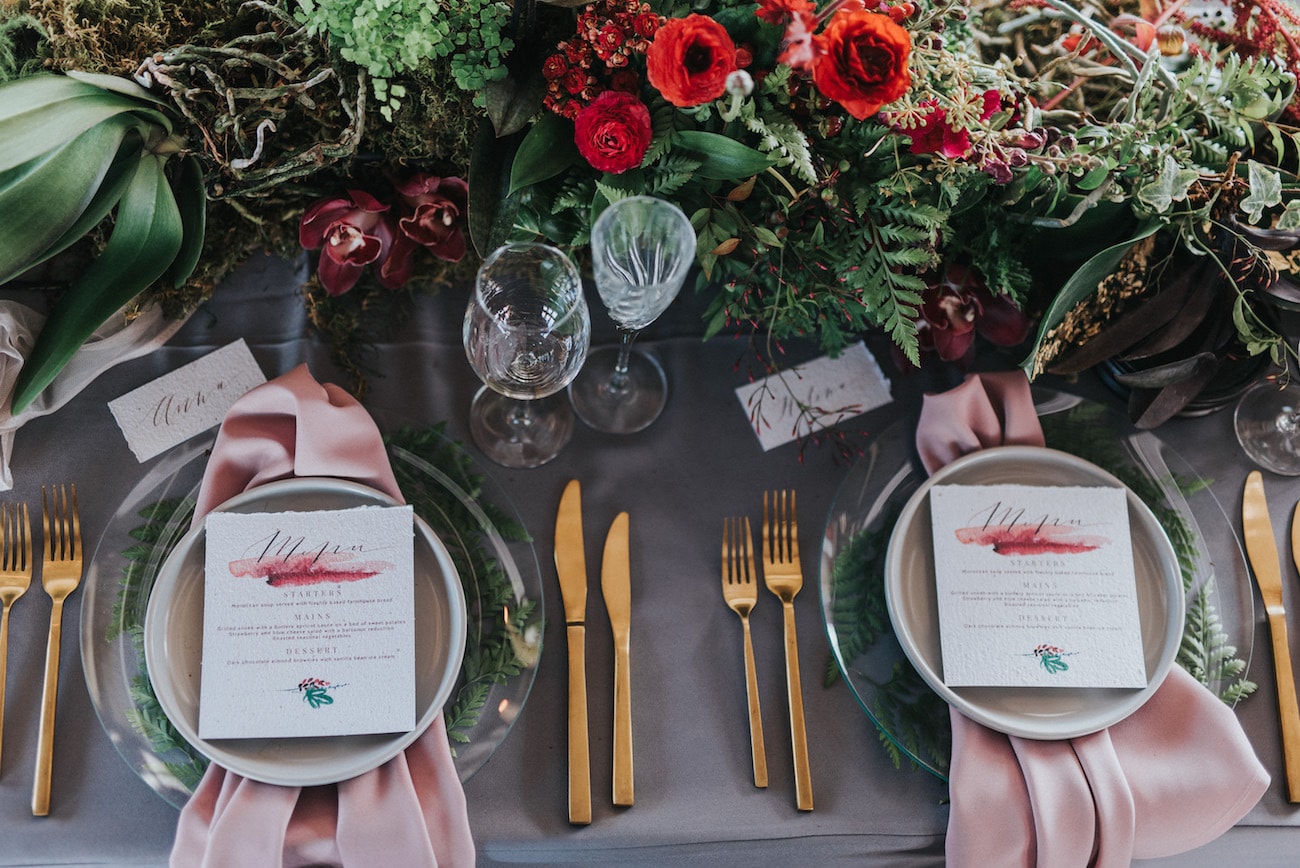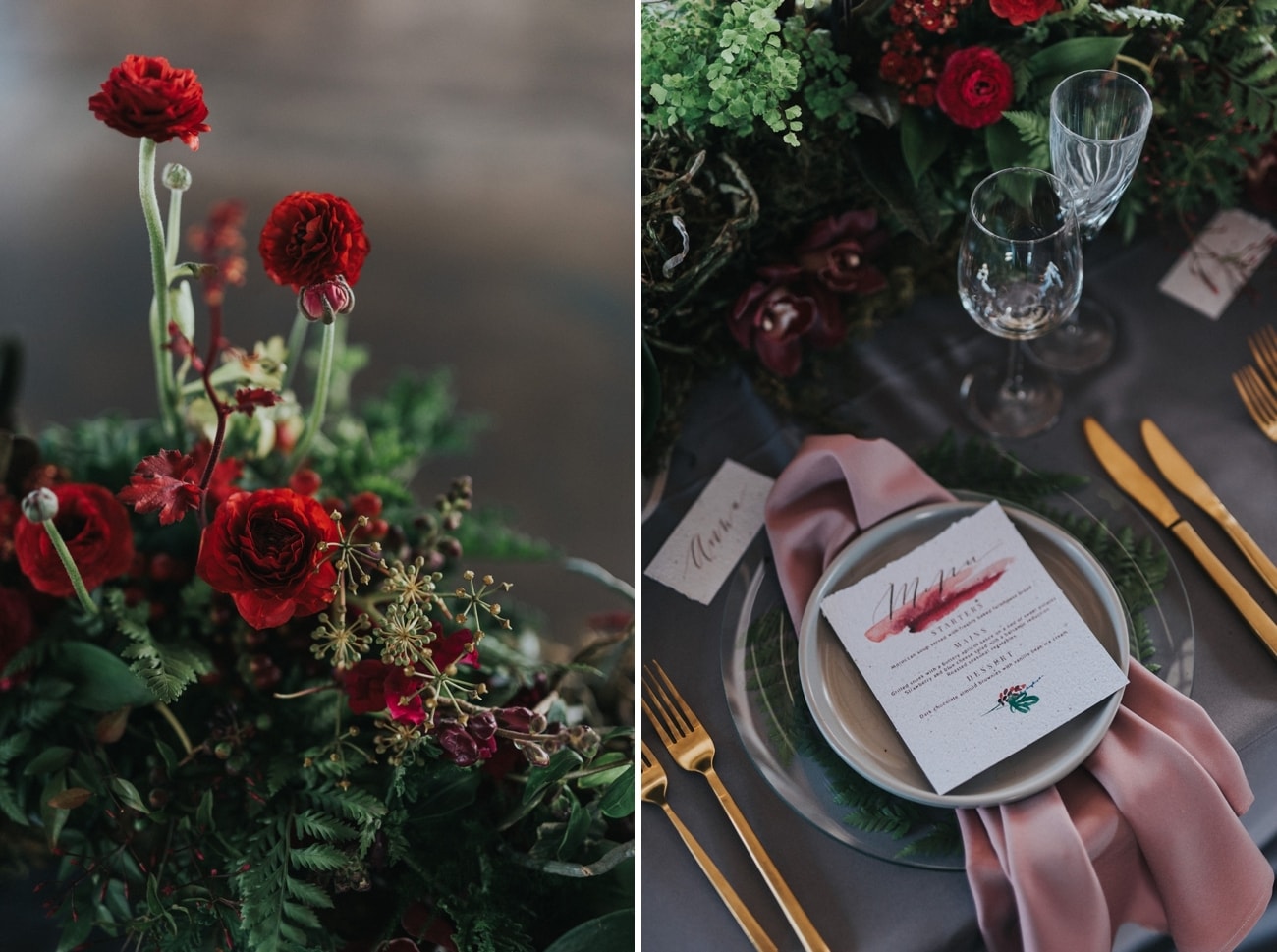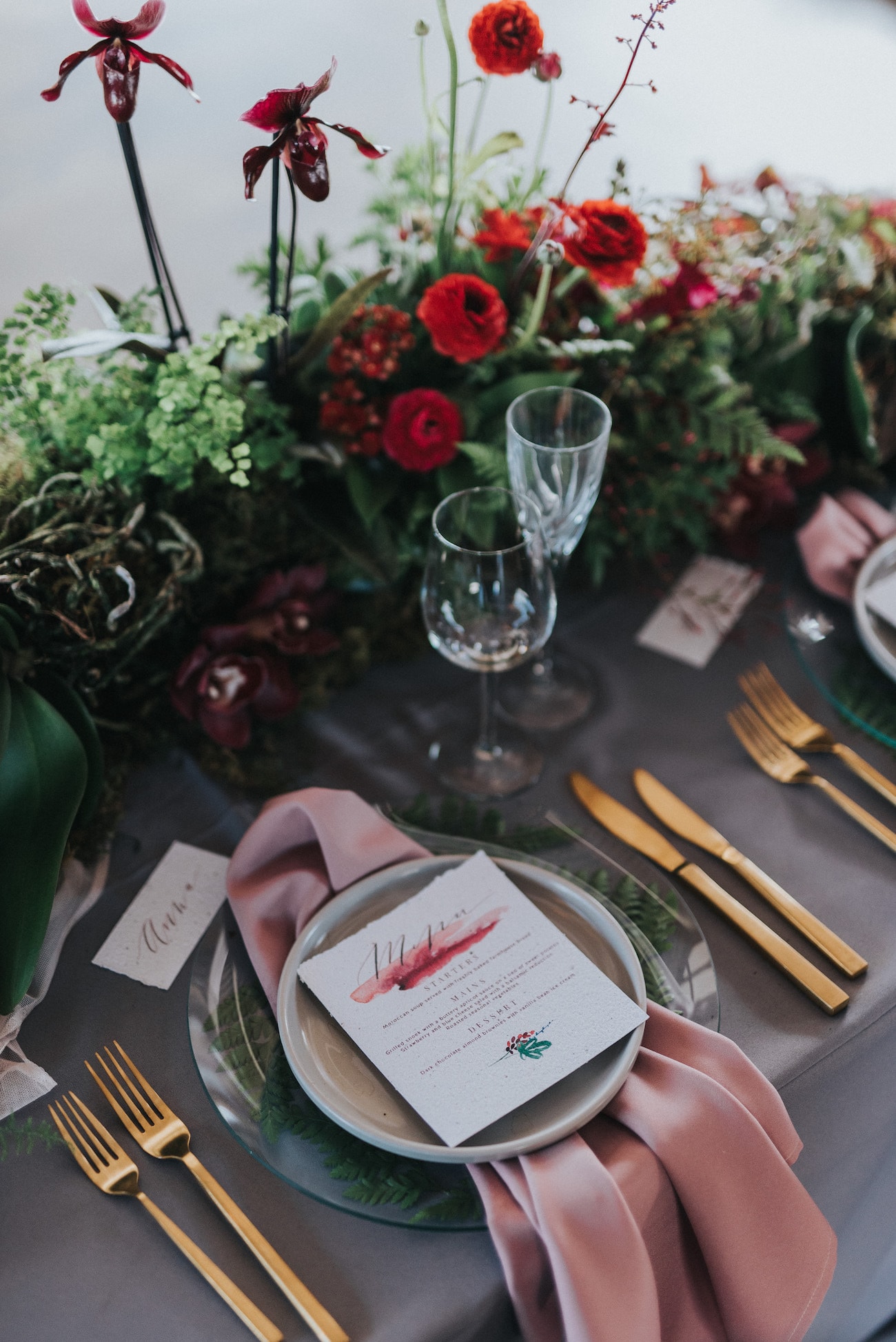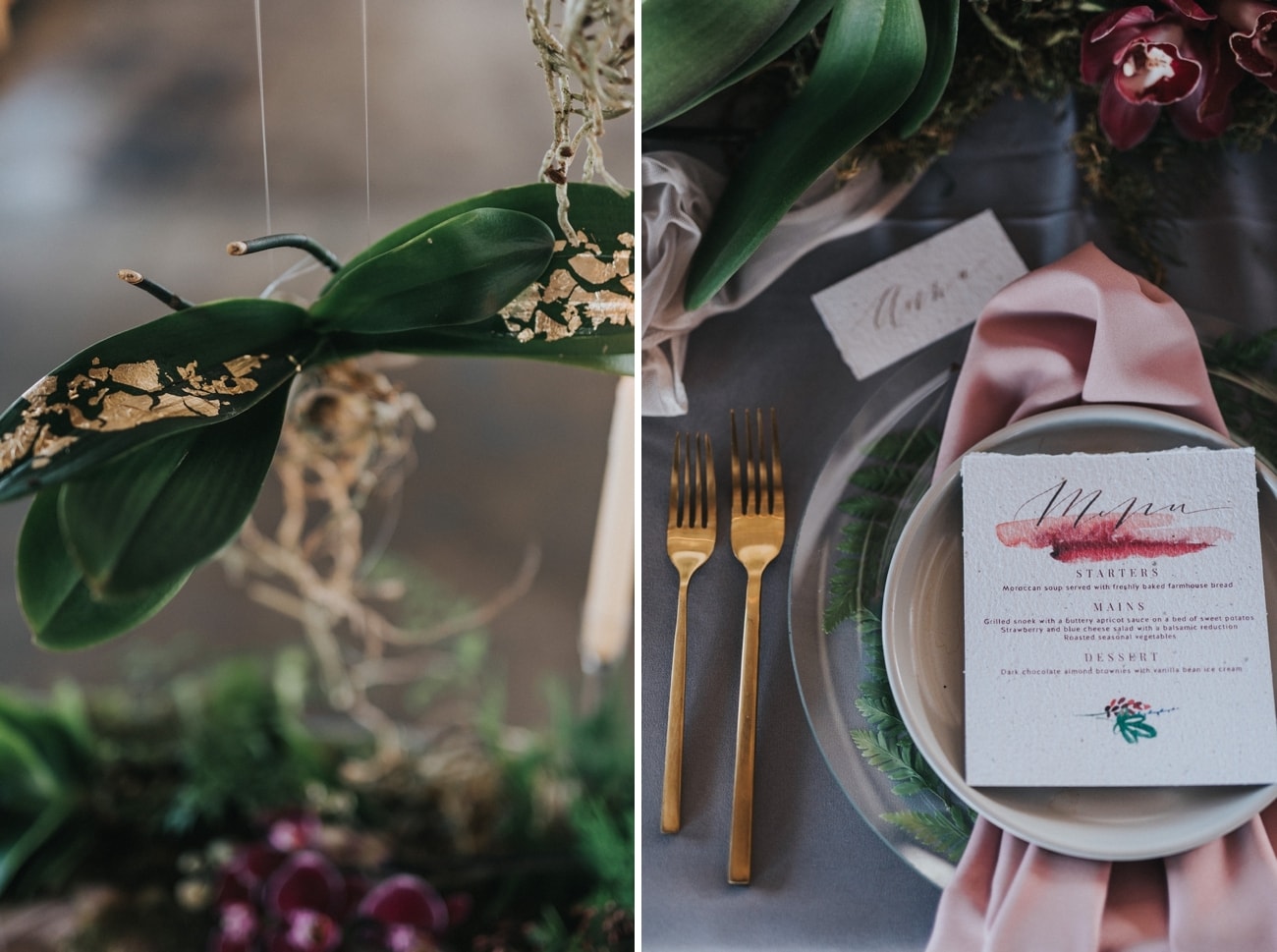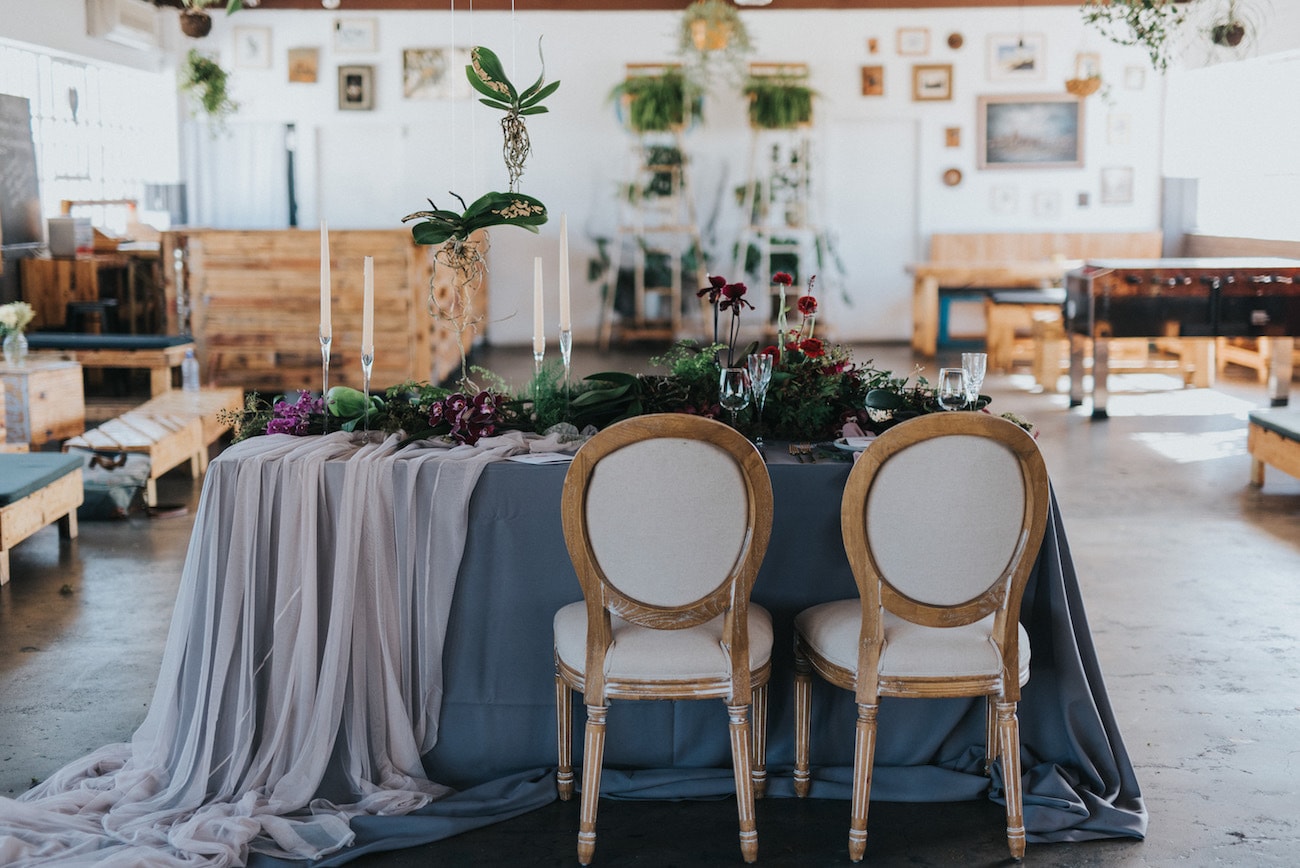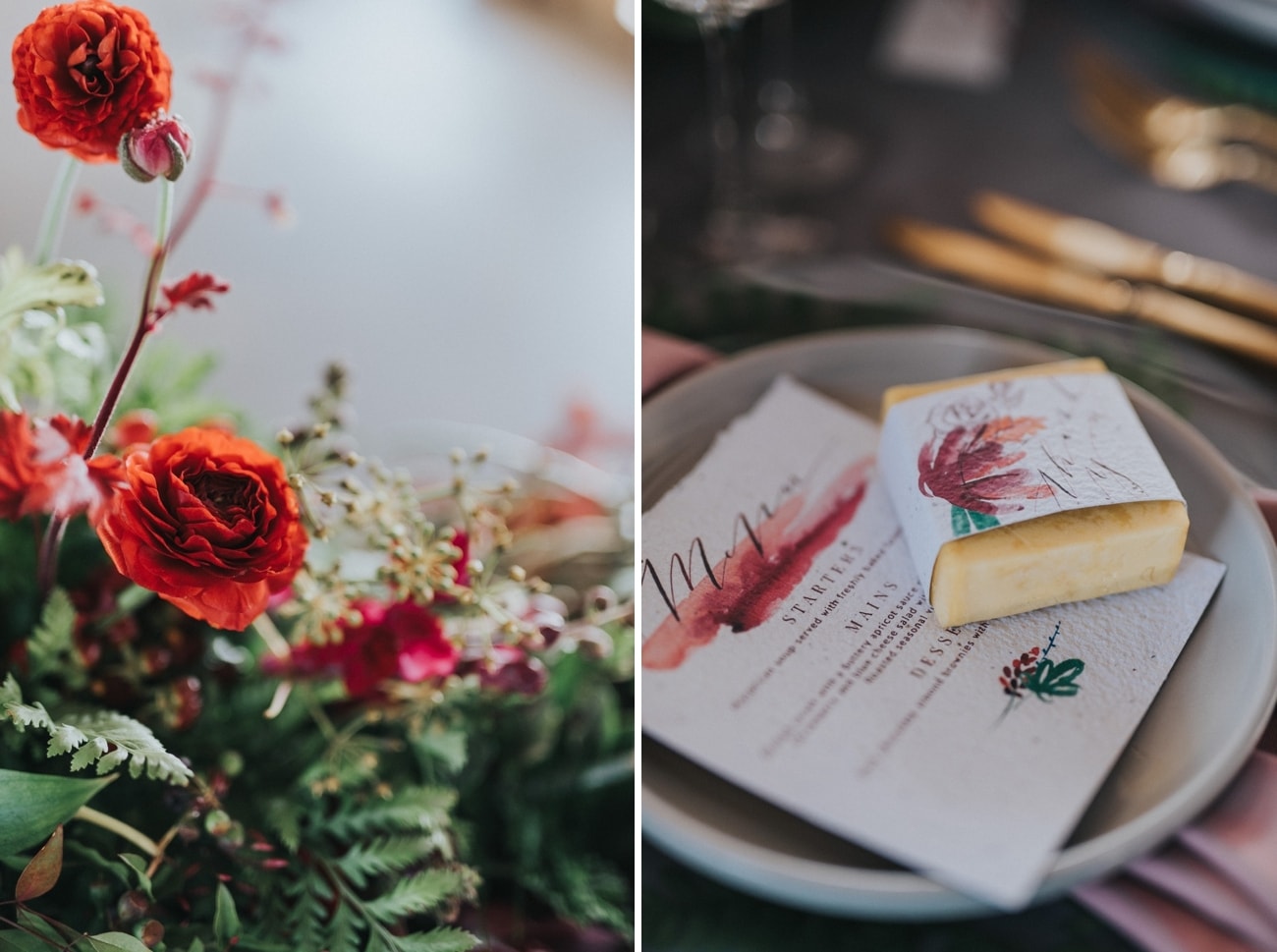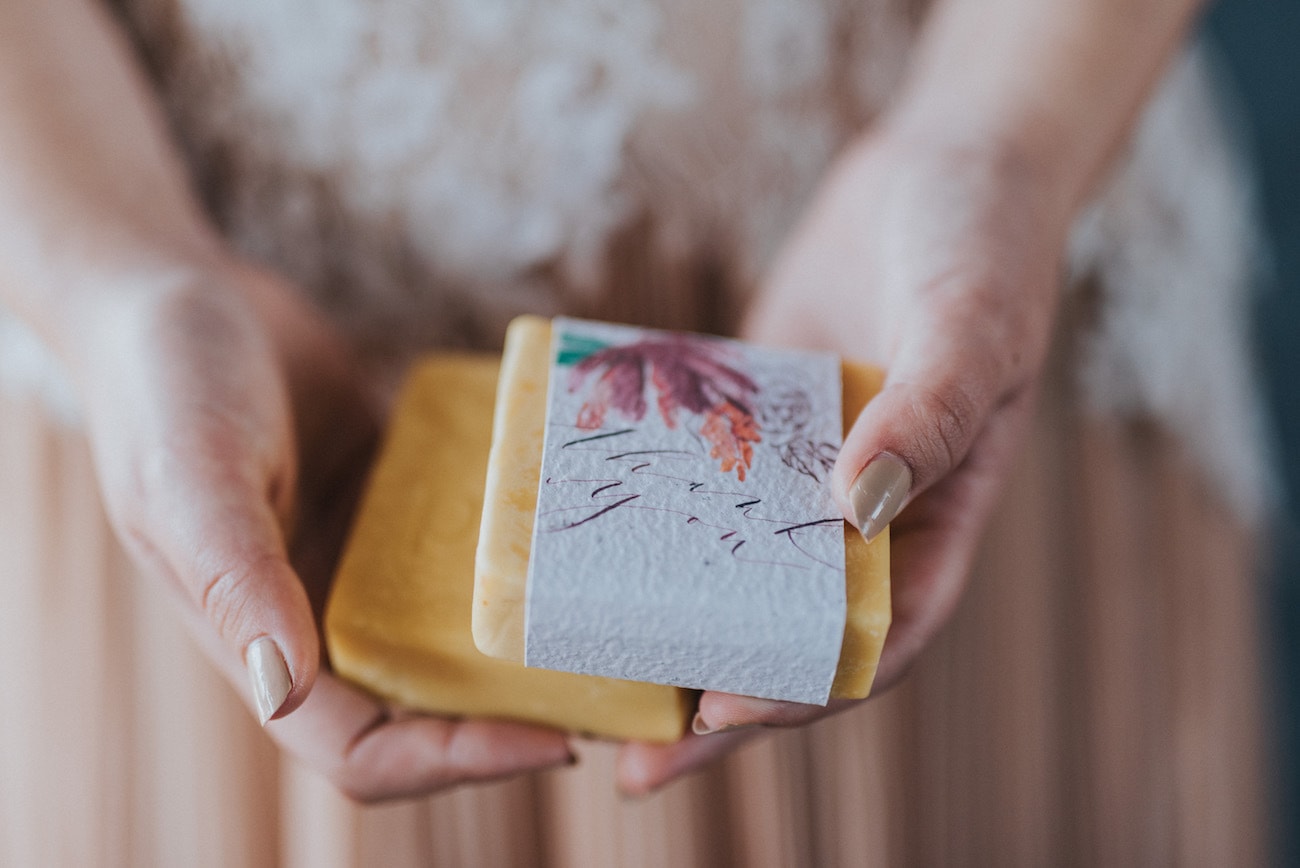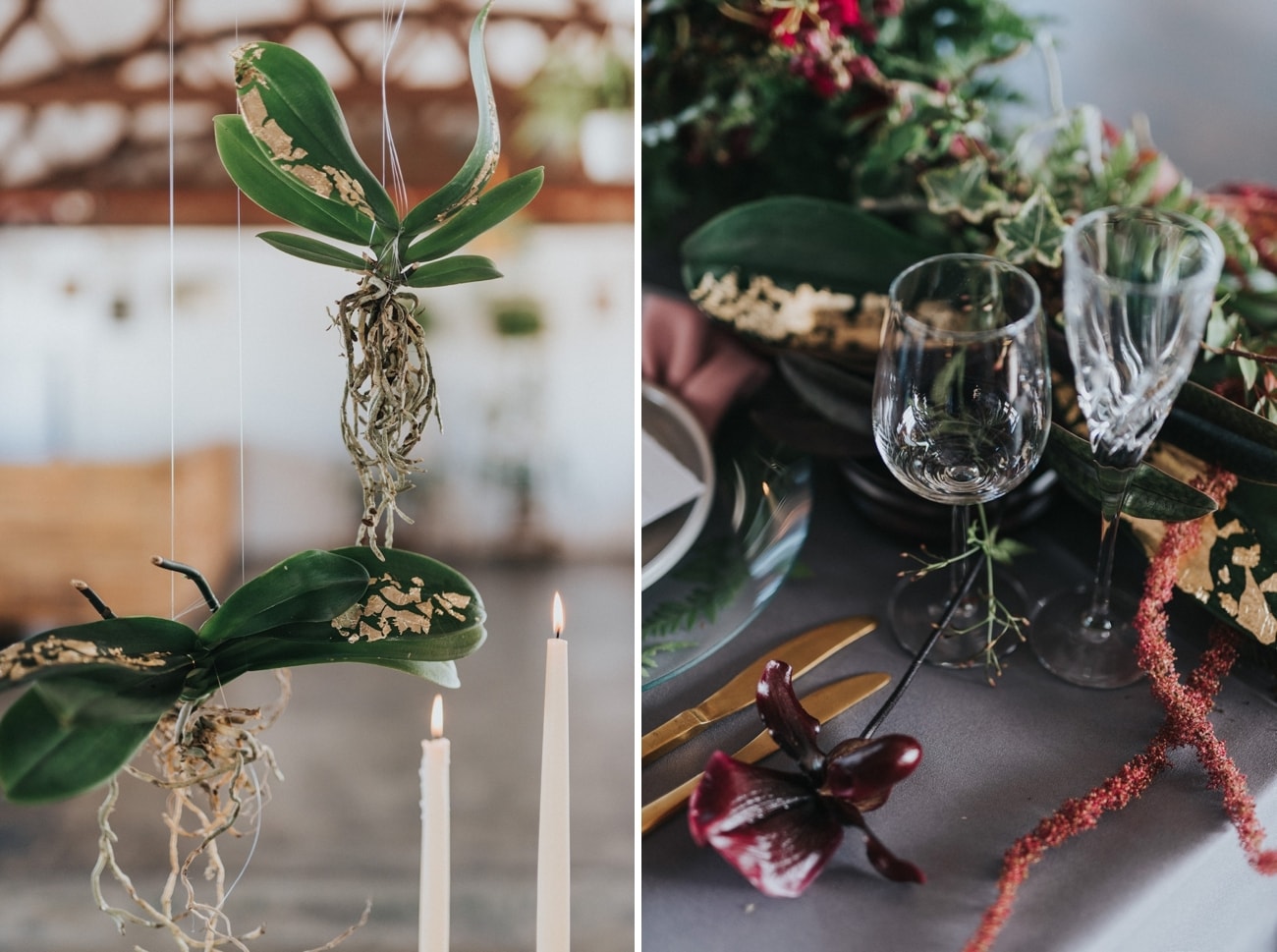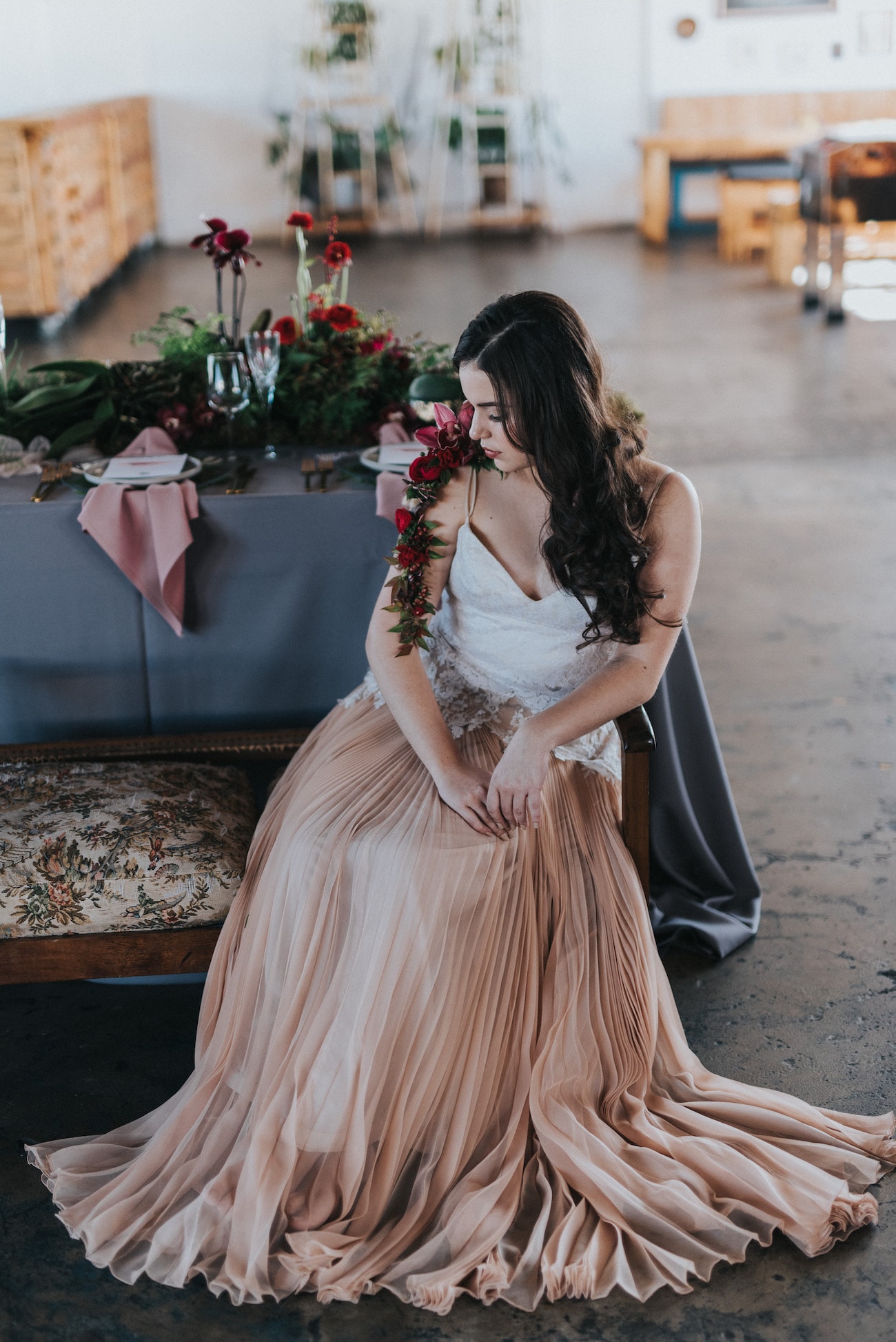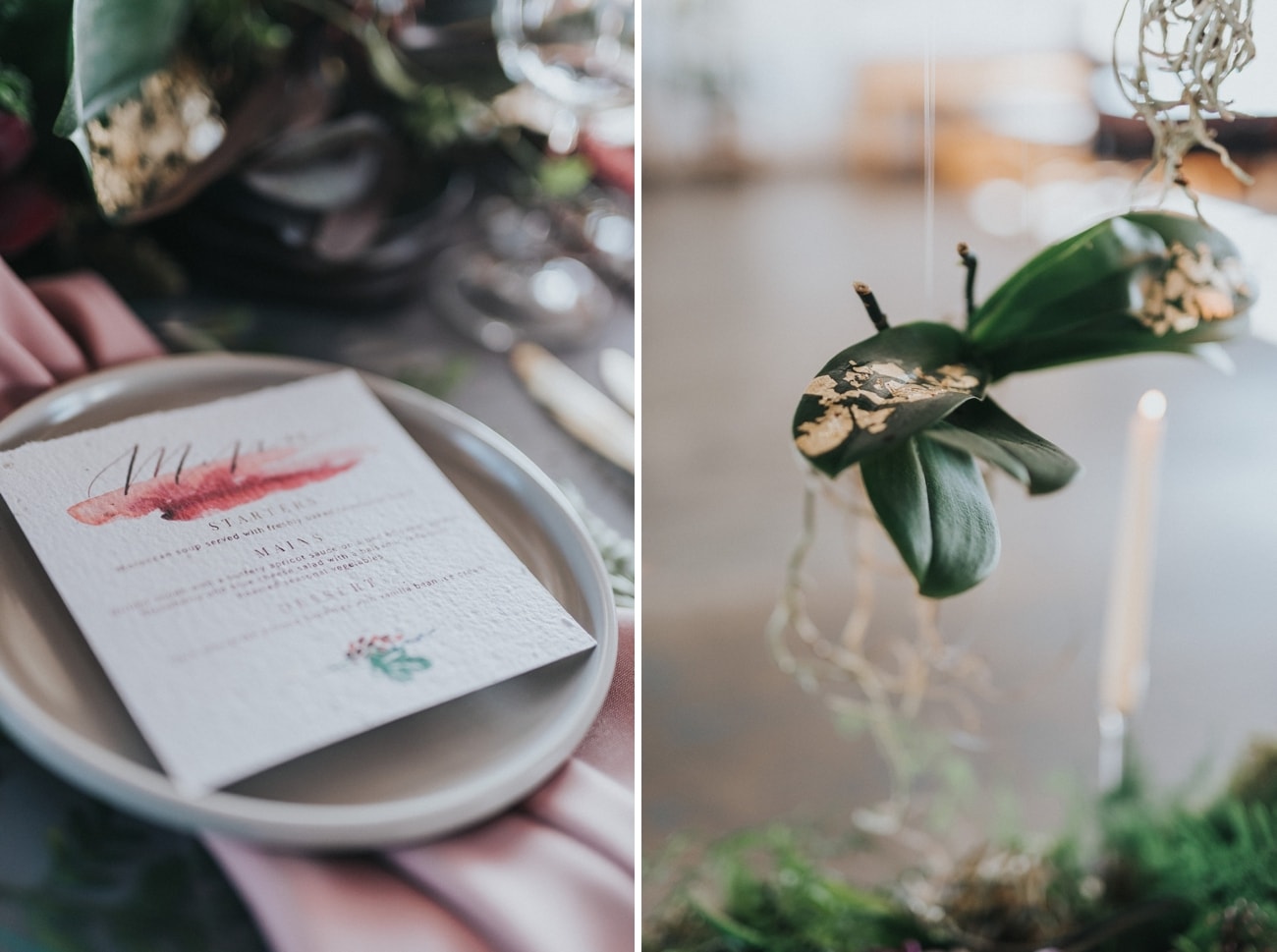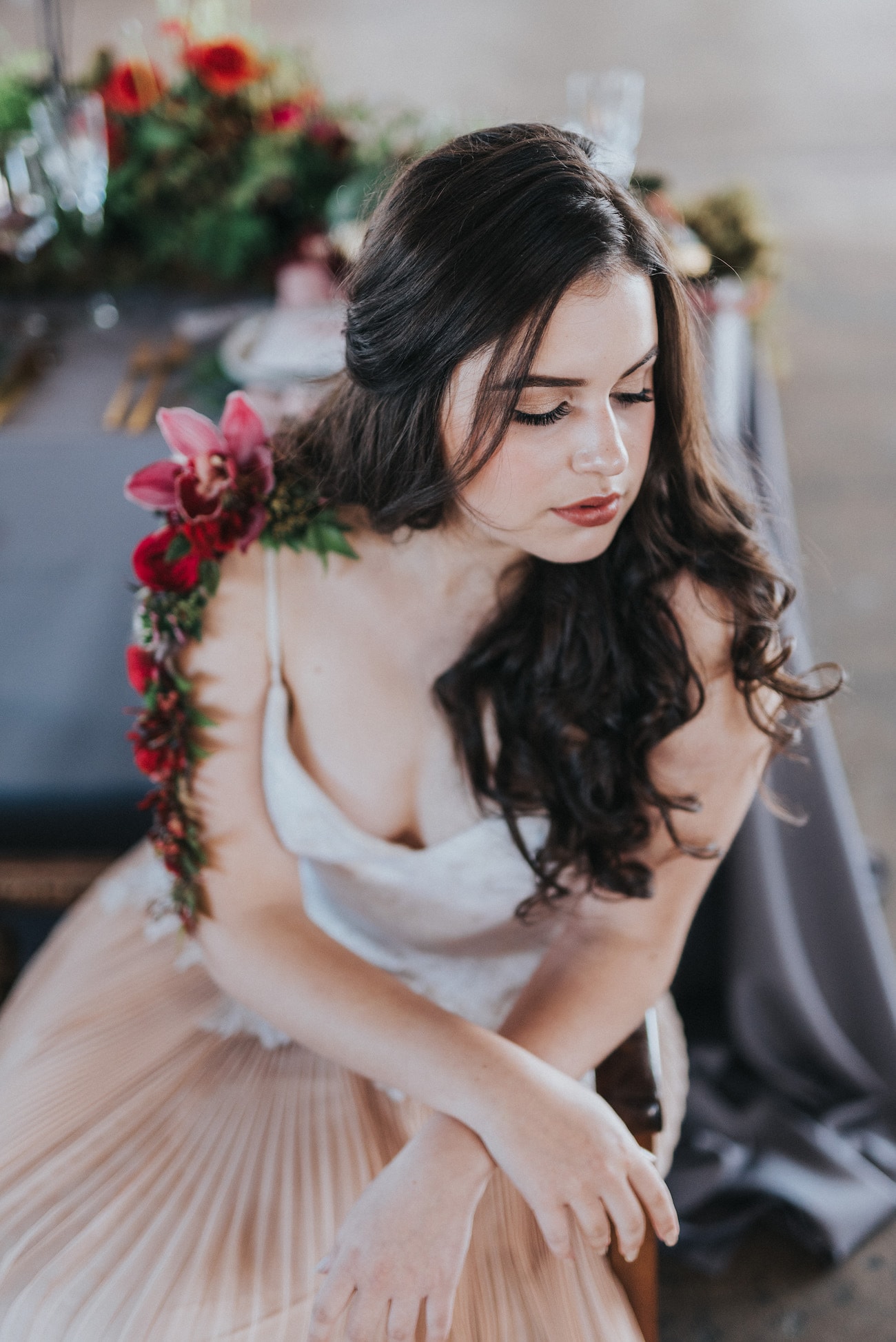 Susan Brand hand painted and crafted the beautiful stationery with her watercolours on a special seeded paper, which can be planted in soil after the wedding and grow into something beautiful. Proof that printed stationery can also be a sustainable element of your big day if you need it to be. The wedding gown was designed with the environmental impact of the fashion industry in mind, and was created with reclaimed vintage fabrics to create a look that is relevant today, but still has that timeless beauty that the fabrics reiterate with their classic textures and style. For the flowers, Epanouir Flower Studio focused on using plants and flowers that were grown in a sustainable way and that could possibly be reused and repotted after the wedding. The bright colours from the blooming buds contrast against the earthy, dark tones of the roots and leaves, creating a moody and natural aesthetic that is very unique. The gorgeous organic soaps were made by Pink Cosmetics and add such a nice touch not only to the place settings, but as a practical gift that guests can actually use, meaning less waste when it comes to spending your wedding budget, as well as with the actual materials and production process – it's a responsible product to support and gift. It is made with 100% organic ingredients and no harmful chemicals, so it is even safe to use on babies and especially for those with sensitive skin.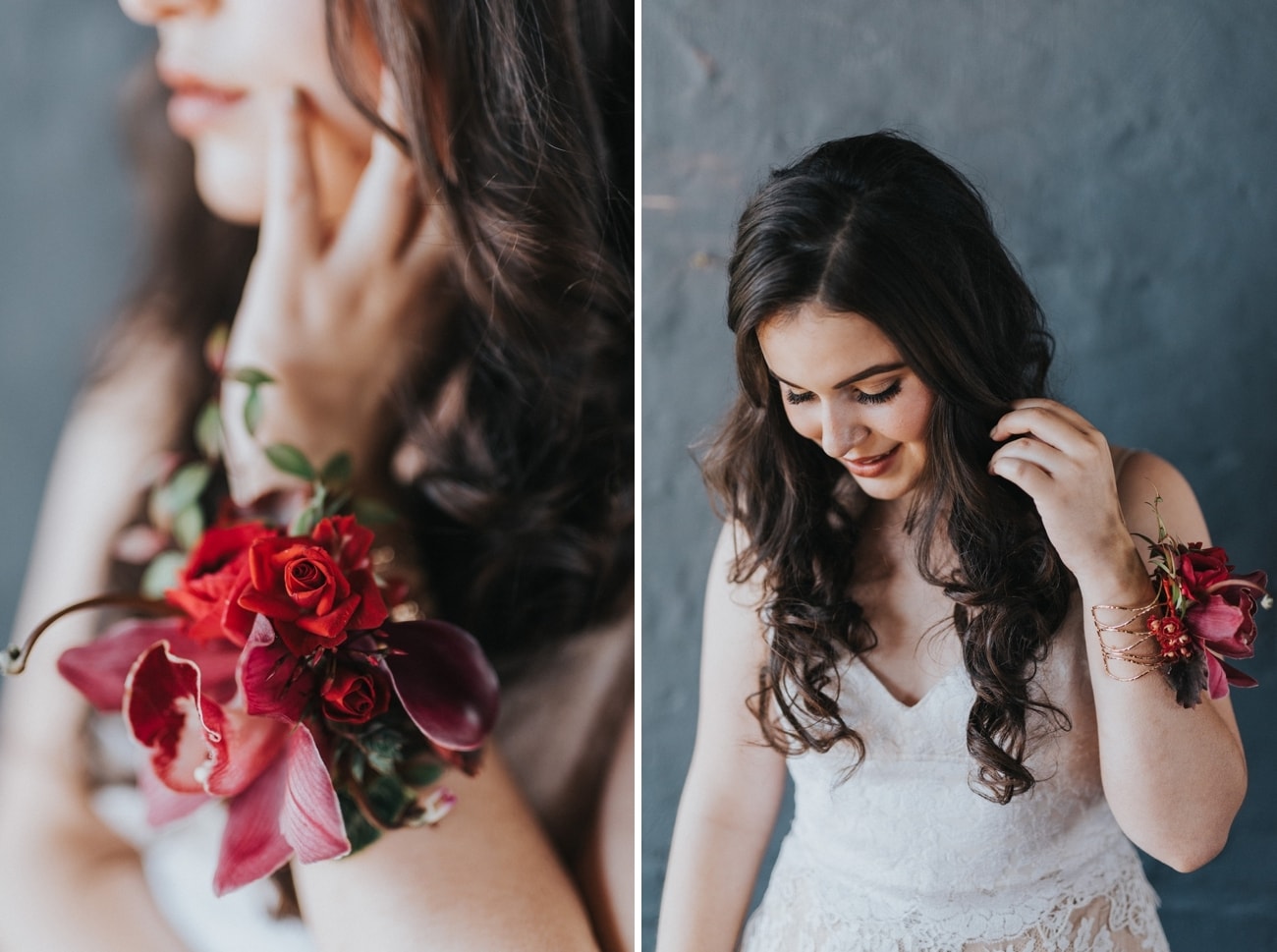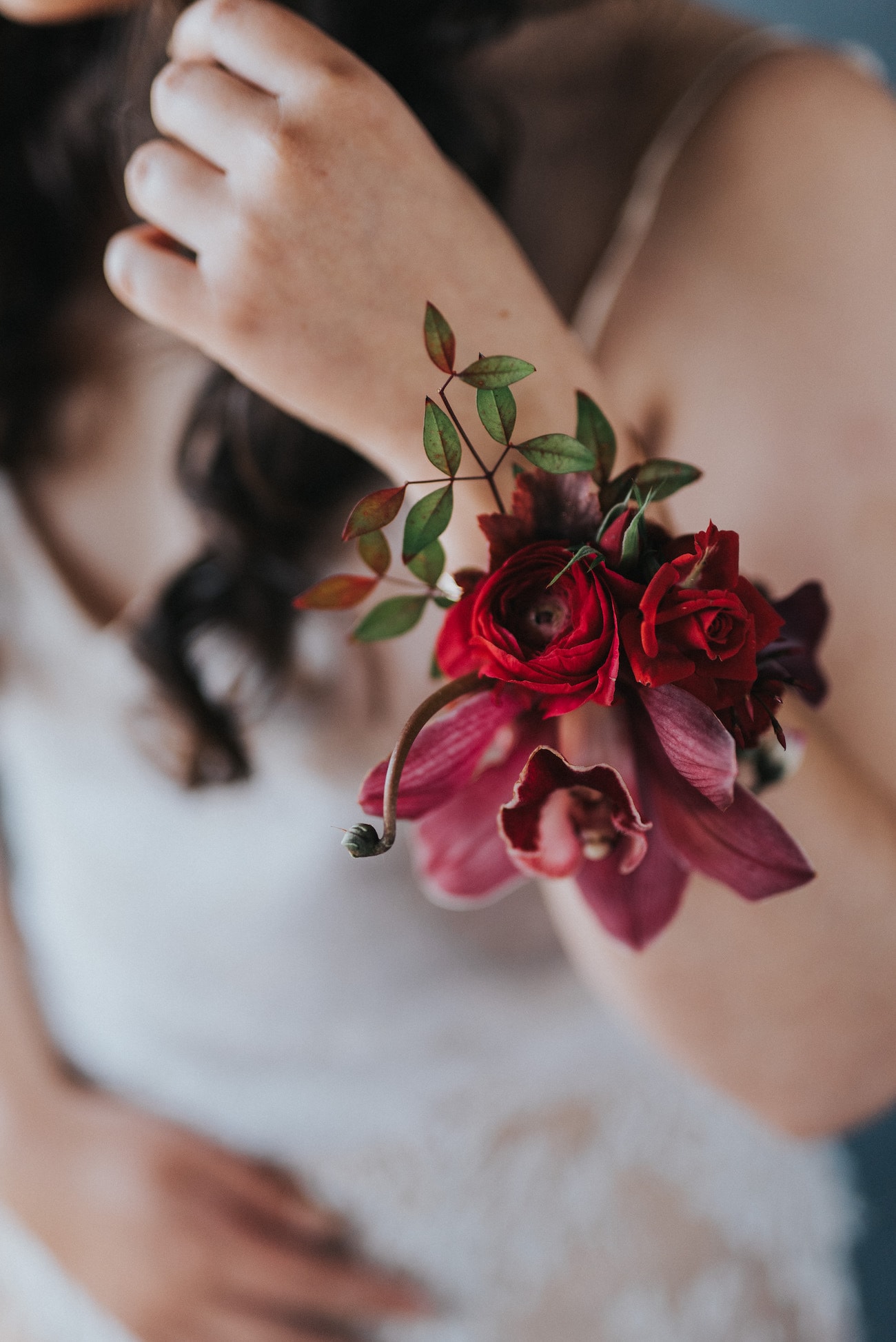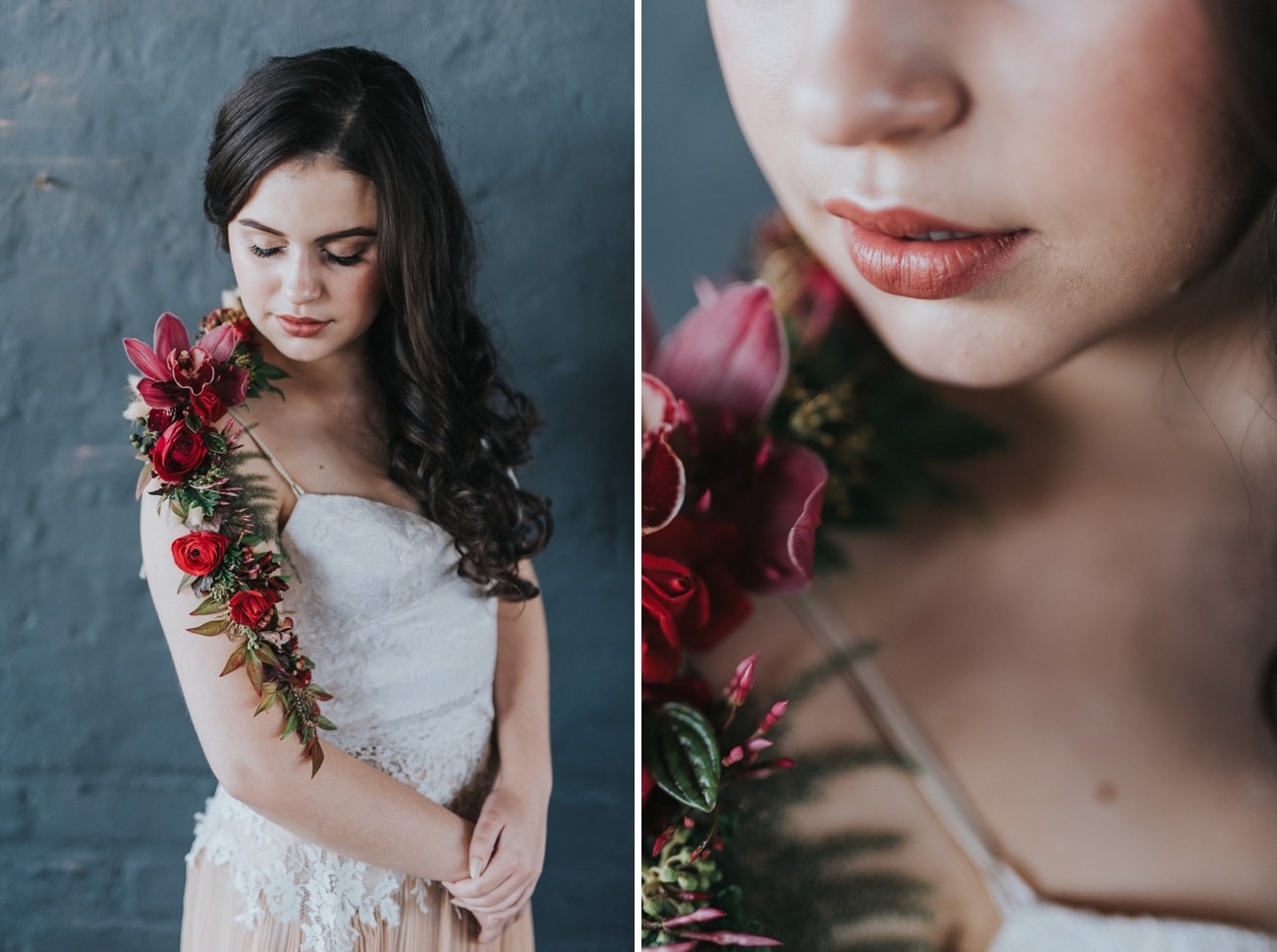 CREDITS
Photography: Debbie Lourens | Styling: Happinest Weddings | Floral: Epanouir Flower Studio | Stationery: Susan Brand | Dresses: Dimity Bridal | Hair & makeup: Corlé Barnard | Organic Soaps: Pink Cosmetics | Venue: Colourbox Studios | Model: Savannah-Jade van Breda