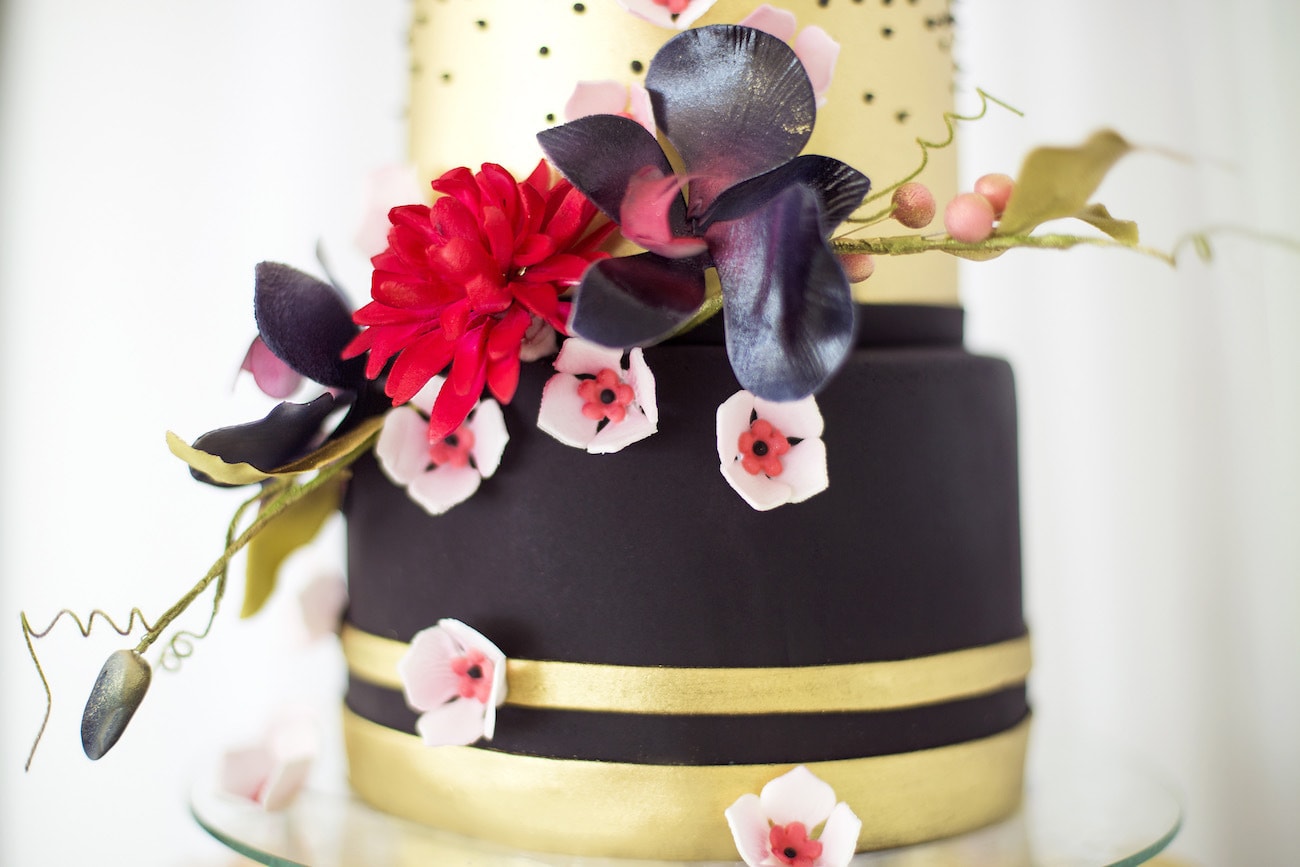 When it comes to wedding industry pros, I think there's a lot of pressure when it comes time for them to plan their own weddings (at this point I think I would just elope LOL), but they do have one huge advantage, and that's knowing the best people to help pull off a spectacular big day. With friends like these, it's easy to exceed expectations! And that's just what happened for bride Melissa of Blackeyed Susan, and her sweetheart Louis, when they married in a gorgeous Cape Town celebration inspired by Japanese design. With a clear vision of the aesthetic they wanted to achieve, they briefed their suppliers and then let them work their creative magic, and the result is STUNNING. The cake, the flowers, and of course the setting! And that's before we even talk about Melissa's cap sleeve, ivory lace bodice gown, which of course she decided to create herself (because after all, who knows a designer's vision better than herself?) Again, she incorporated Japanese elements here to fabulous effect, including an obi belt and a traditional Kanzashi. This really is something special, and it was captured to perfection by Kaitlyn De Villiers Photography!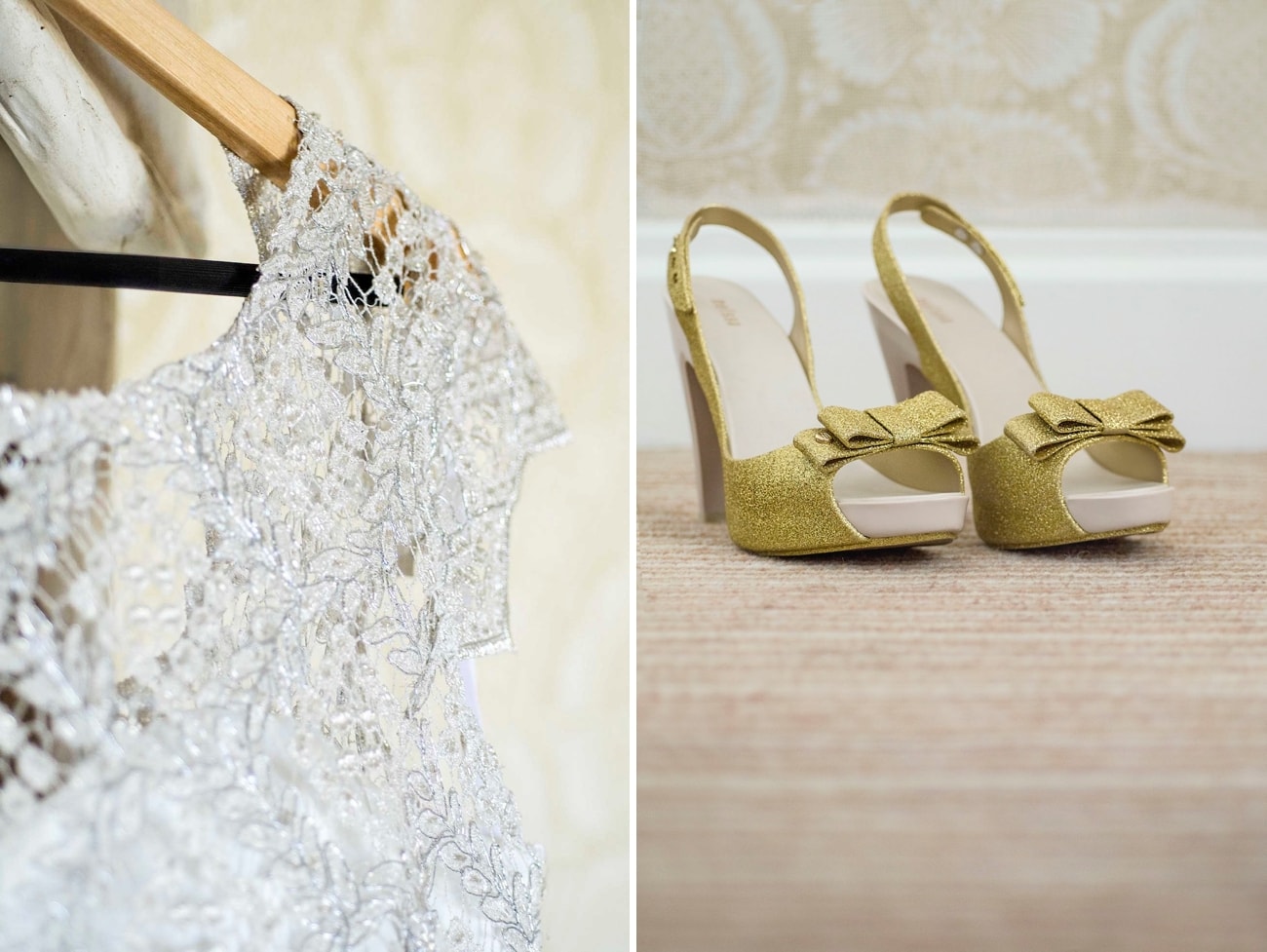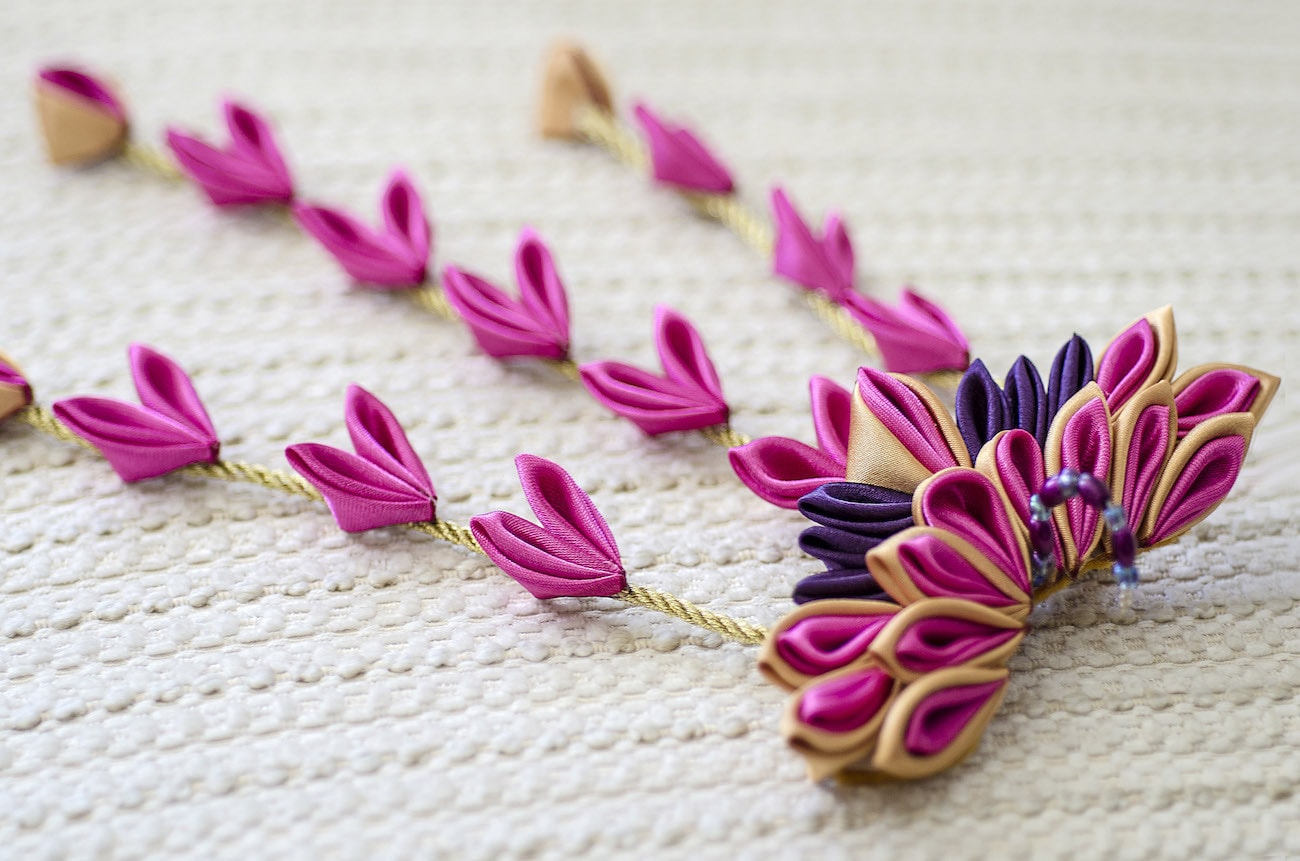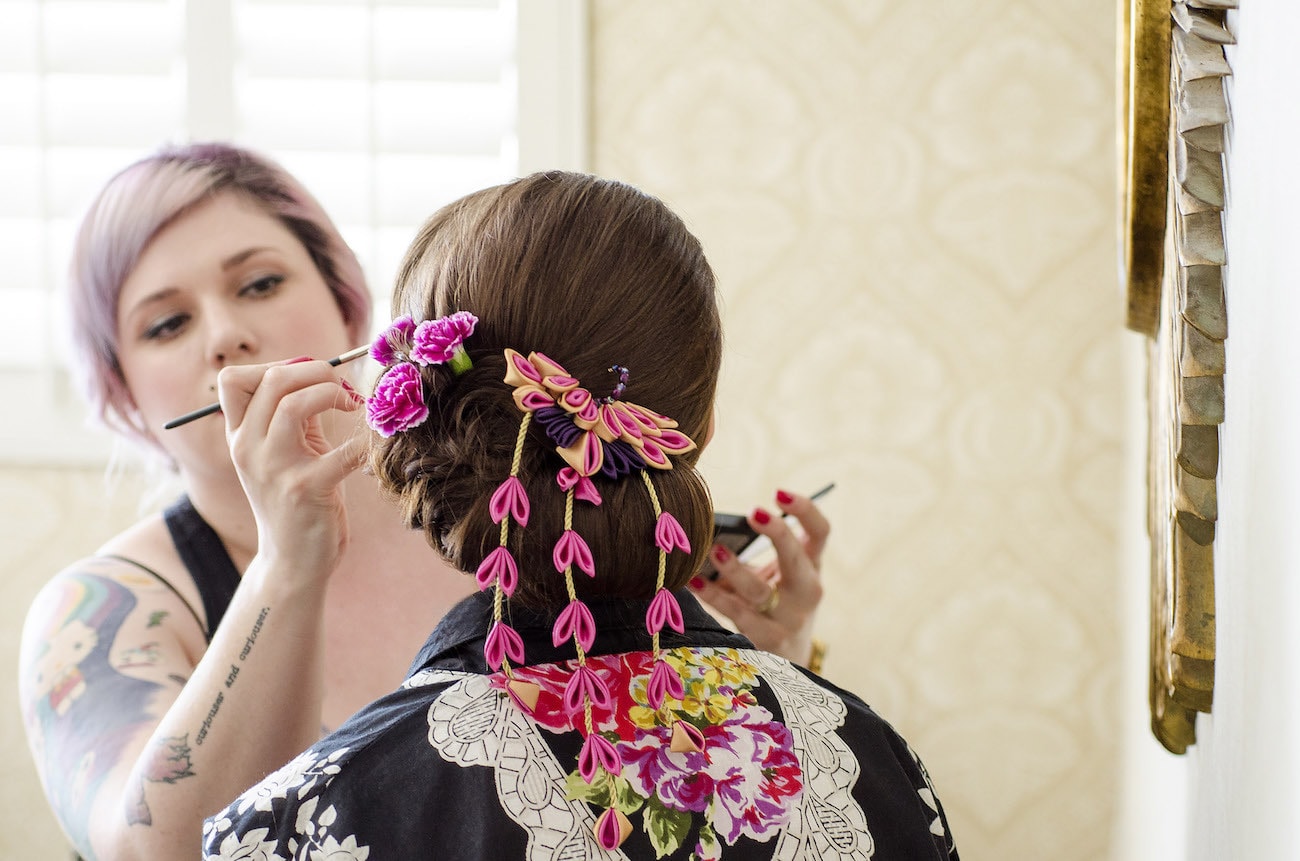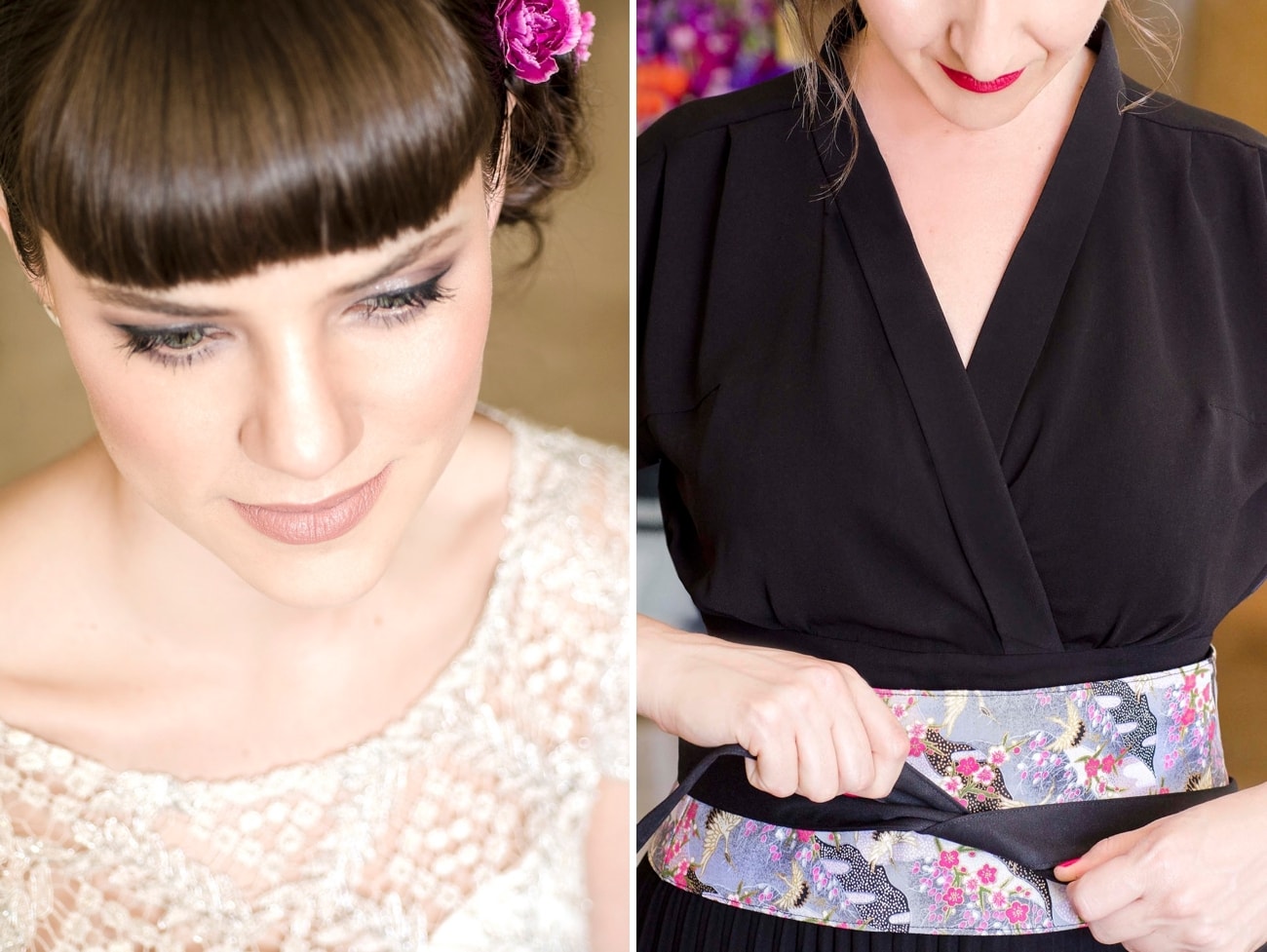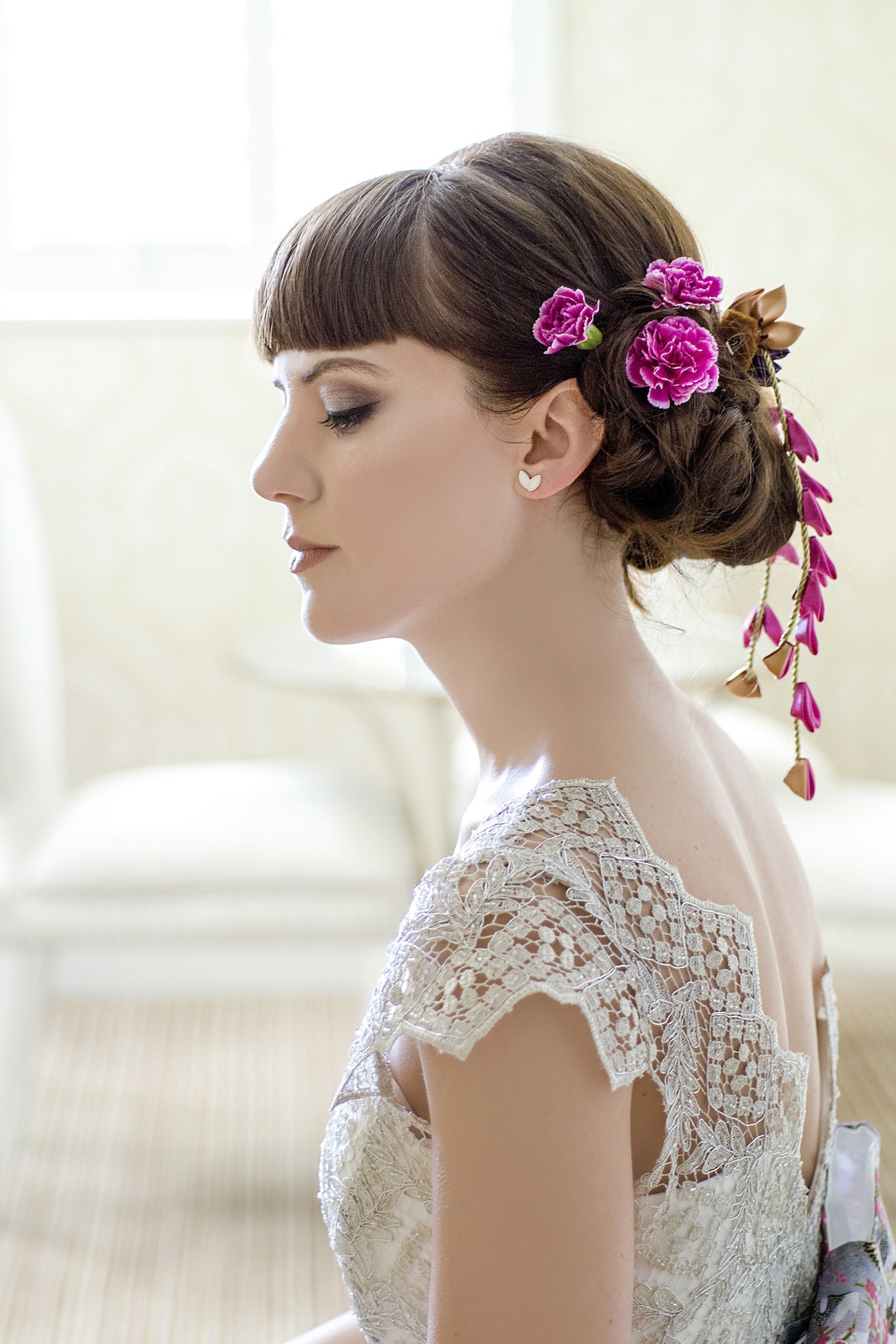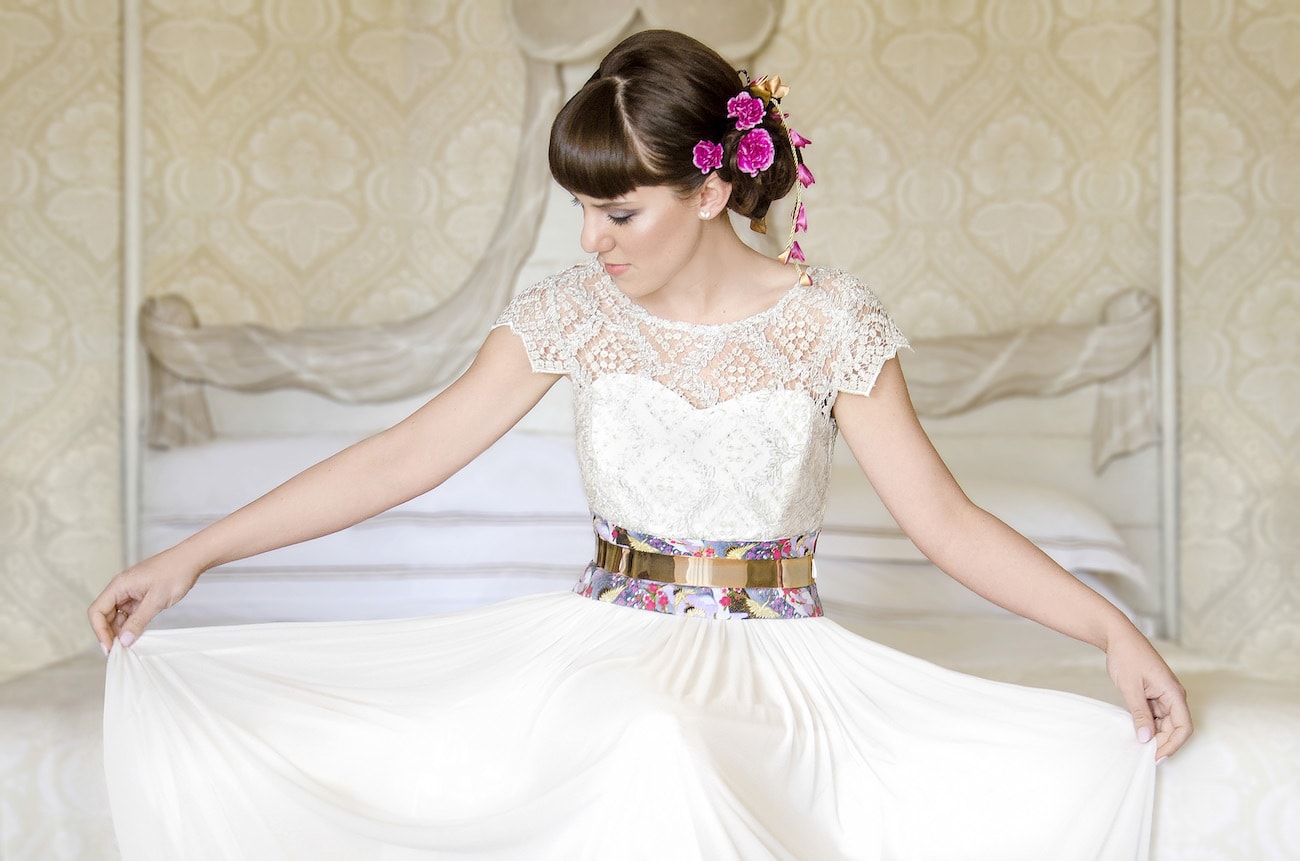 Love Story
I had been friends with Louis' cousin Francois since high school, but only met Louis a few years later when I attended the same a fundraising event at my grandmother's care home. There I bumped into Francois and Louis, who were also attending the fundraiser to support their grandmothers, who happened to be in the same care home. Both Louis and myself were starting up our own businesses at the time and, although we were in the completely different fields of finance and fashion design respectively, we immediately found that we had so much to talk about. I met him at the same time that my label Blackeyed Susan Clothing went independent, and I was in the process of setting up a website and online store. Louis being the tech savvy smart guy that he is, offered to help me with this endeavour, and we began spending more and more time together.
The Proposal
We were really good friends at first. Louis is such a great guy, so kind and patient, and the more time I spent with him the more I realised what a gem he was. On our first date, instead of bringing me a bunch of flowers he brought me a little Blackeyed Susan plant in a pot (I was sold!). We started dating and a year later, on our first year anniversary, Louis took me to Nobu at the One and Only hotel and popped the question – and of course the answer was YES!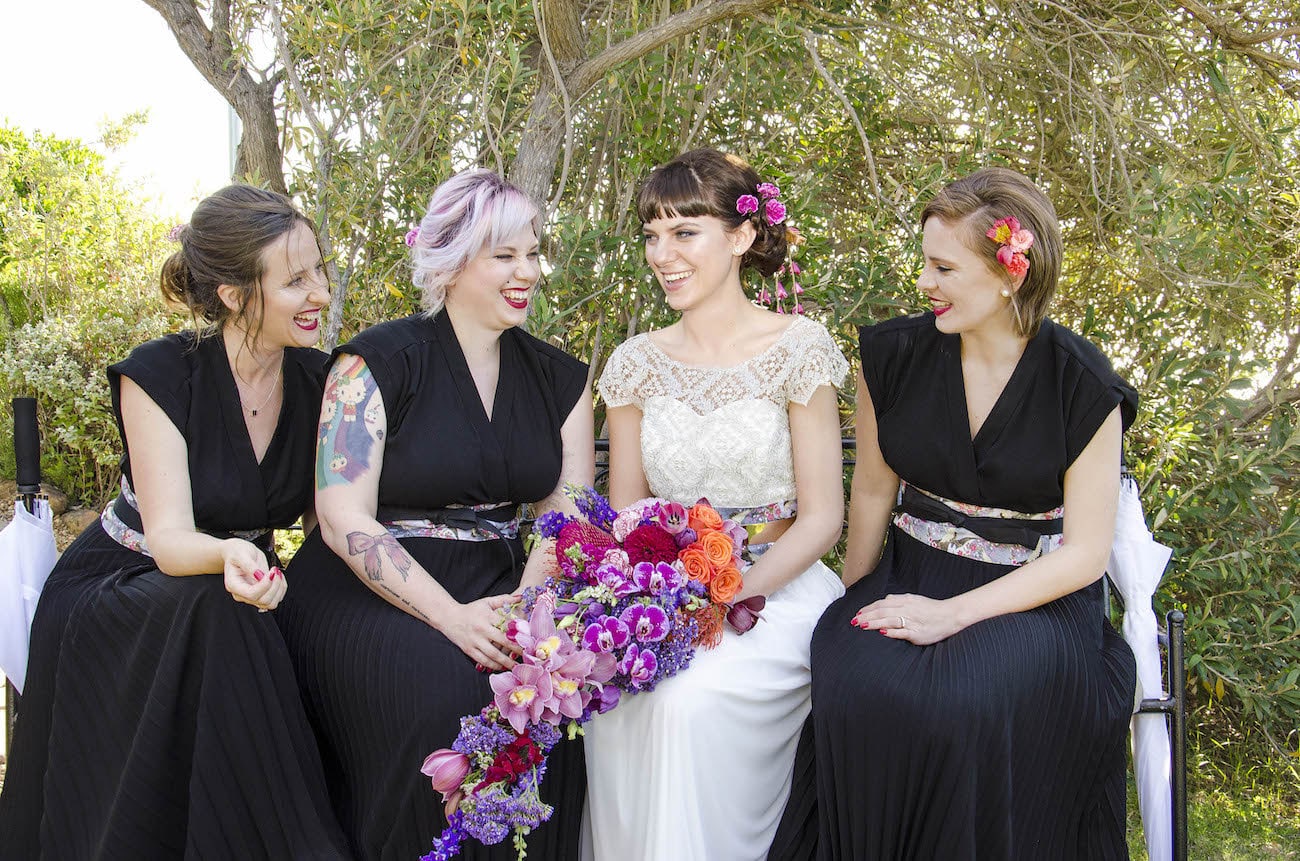 The Venue
We chose the 12 Apostles Hotel & Spa, which (in our opinion) must be set in the most breathtaking place in the world. 360 degrees of South Africa's MOST beautiful landscape. Our ceremony took place in the Fynbos Gardens, with the most incredible view of the Atlantic Ocean in front of us and the 12 Apostles mountain range behind us. Our reception was held in the Atlantic marquee, facing the Atlantic Ocean.
Wedding Style
Among some of the many things we have in common, is our love for Japanese architecture and design. When it comes to designing clothing, I personally am highly influenced by Japanese woodblock prints, kimonos and obi belts. We both had the desire to echo this aesthetic in our wedding celebrations.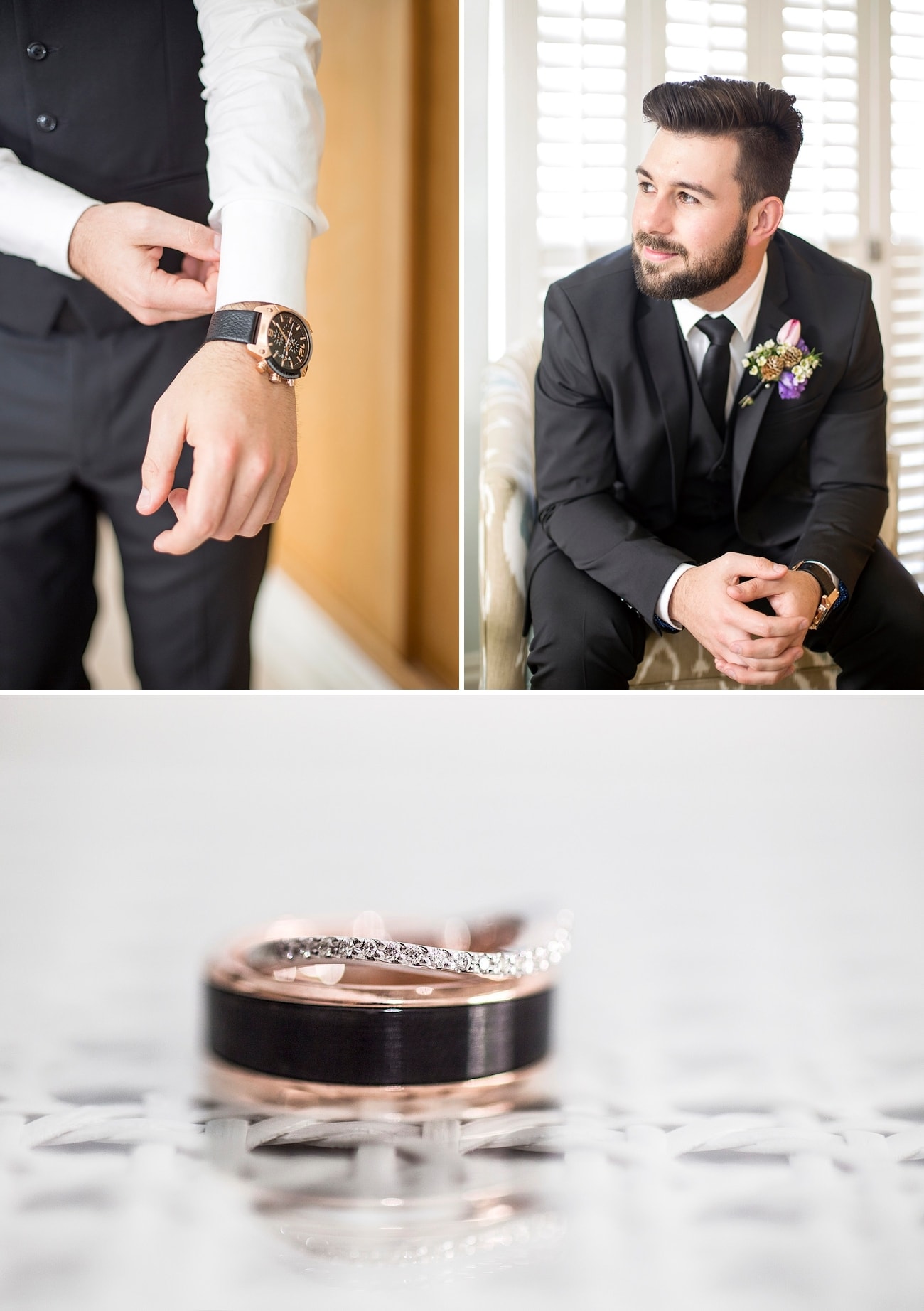 Wedding Details
The fact that we are both pretty calm and collected is probably due to us running our own respective businesses, where we have to work with people and deal with everyday challenges. We were therefore both very realistic when it came to our expectations of the big day. We gave every supplier we dealt with a basic outline of the Japanese/Oriental aesthetic we were inspired by, but left it in their court to interpret it in their own style. The results were absolutely breathtaking. Each one of our suppliers overwhelmed us with their attention to detail and the passion that they had for their craft! Lorraine from Lol's Flowers blew our minds with her bountiful Oriental-inspired arrangements; Wade from Wade's Cakes created the most beautiful black and gold Asian-inspired cake and cupcakes. All the while, Breakfast Included created the perfectly classy, jazzy soundtrack to the rest of the evening's celebrations.
DIY Elements
We DIY-ed where we could, and this helped us cut a lot of unnecessary costs. We decided to email our save the dates in order to cut costs on printing hard copies. We asked all of the invited guest to provisionally RSVP on the Save the Date, and that way we also only sent out invites to the guests we knew were planning to attend. In doing this we saved costs on printing out unnecessary invites and had a much better idea of how many people would be attending (which really helped when booking suppliers). We made all of our own stationery (invitations, menus, ceremony programmes, seating plan). We made little bento boxes, which echoed our oriental theme, and filled them with Love Hearts sweets; they doubled up as name card holders and party favours.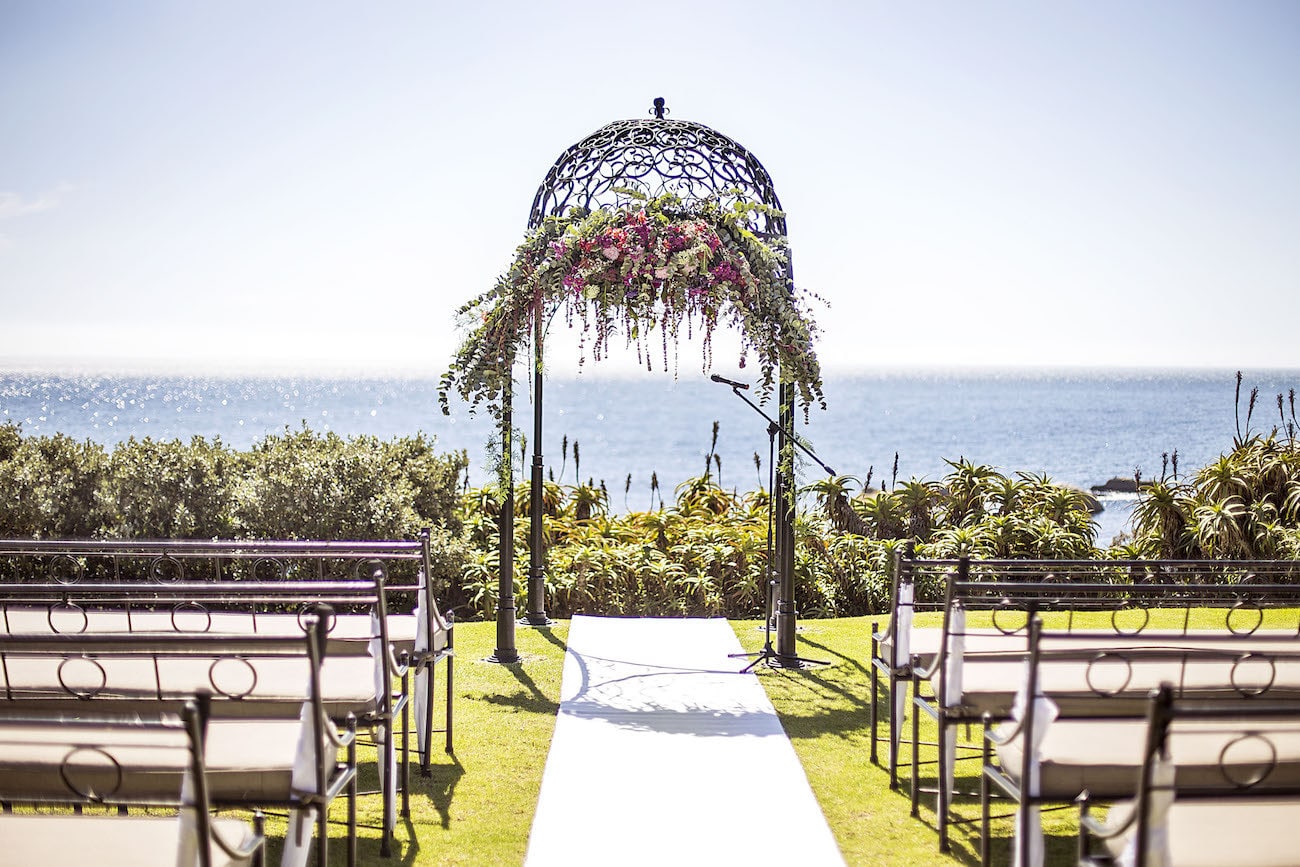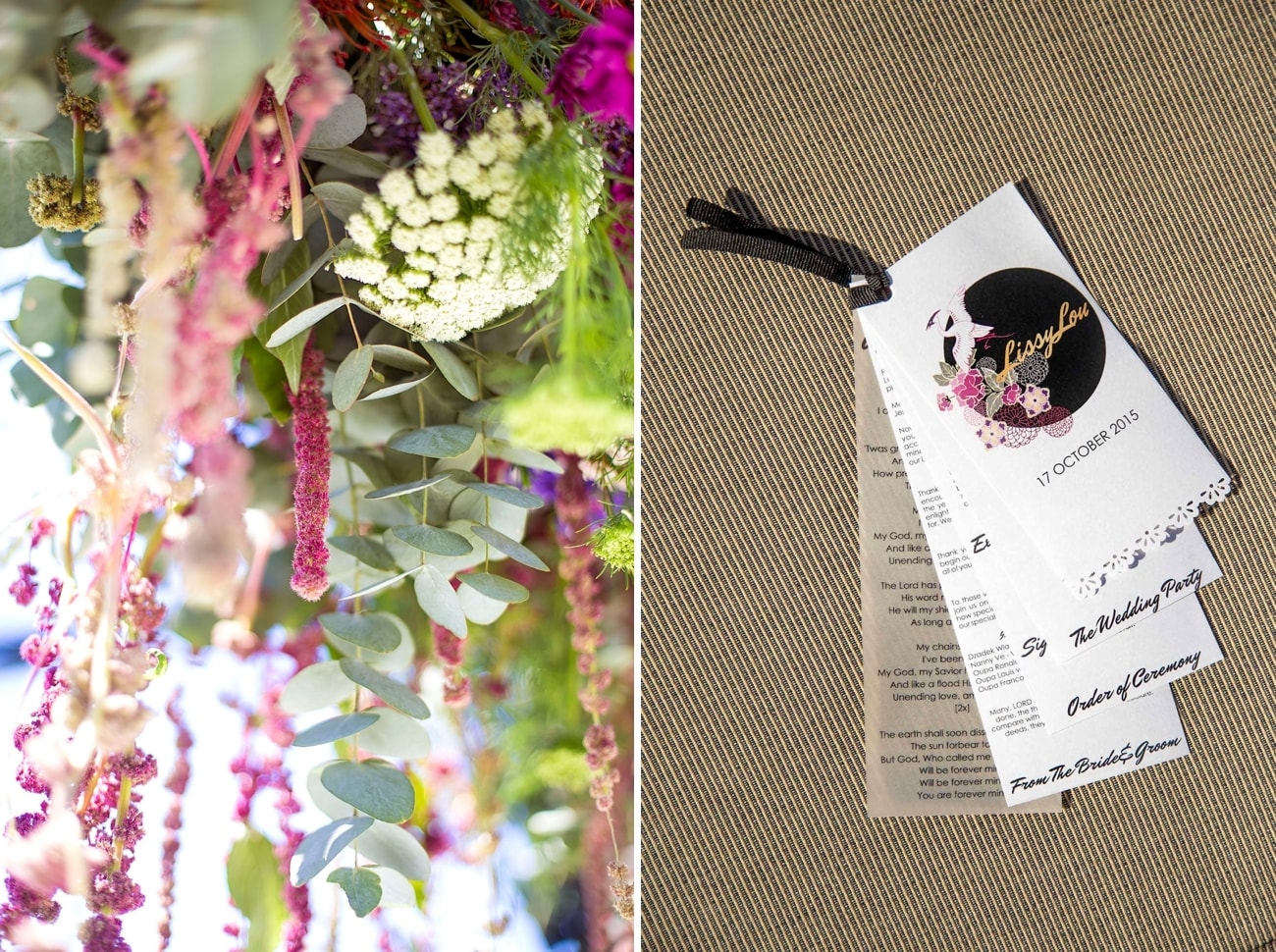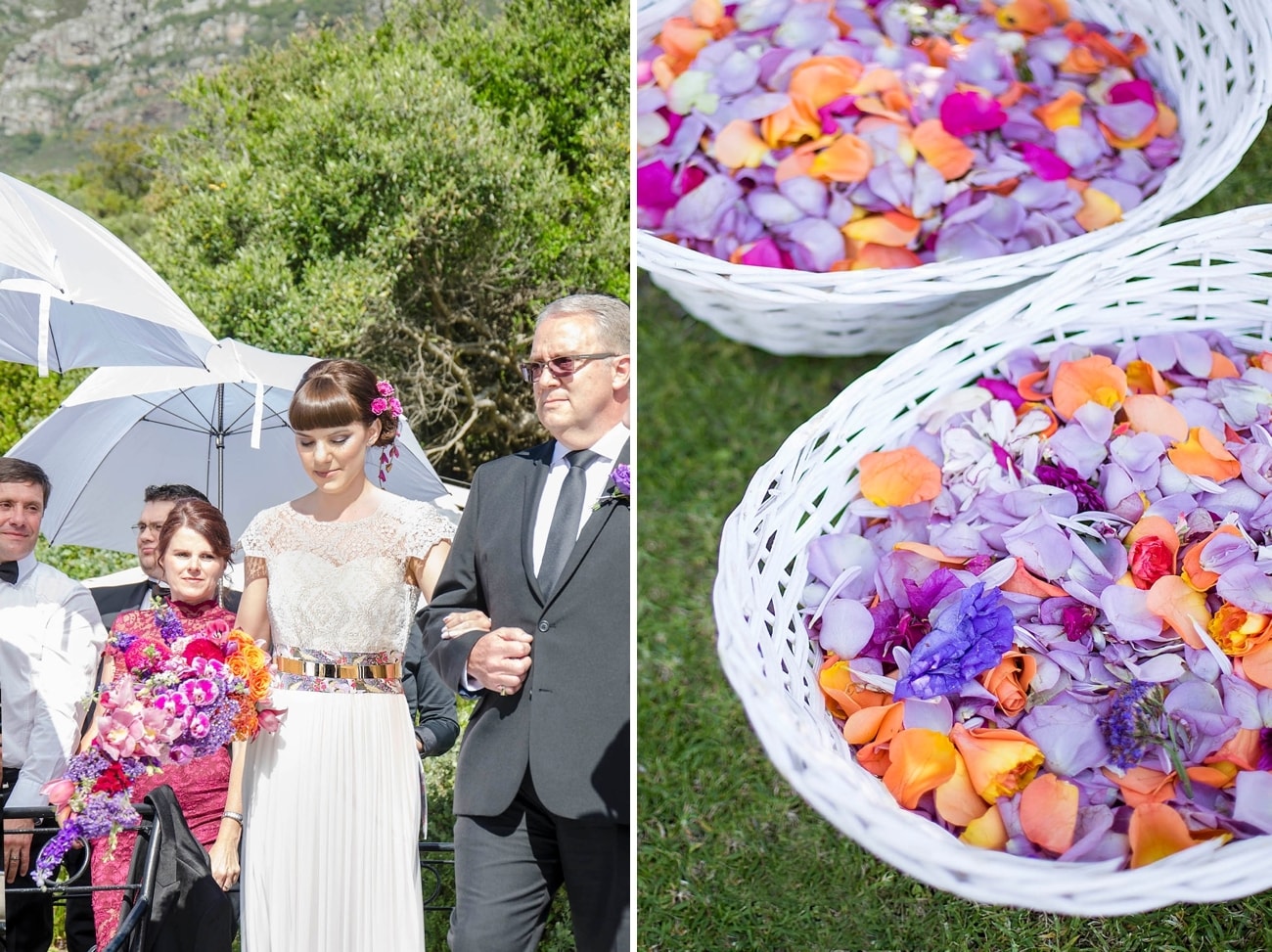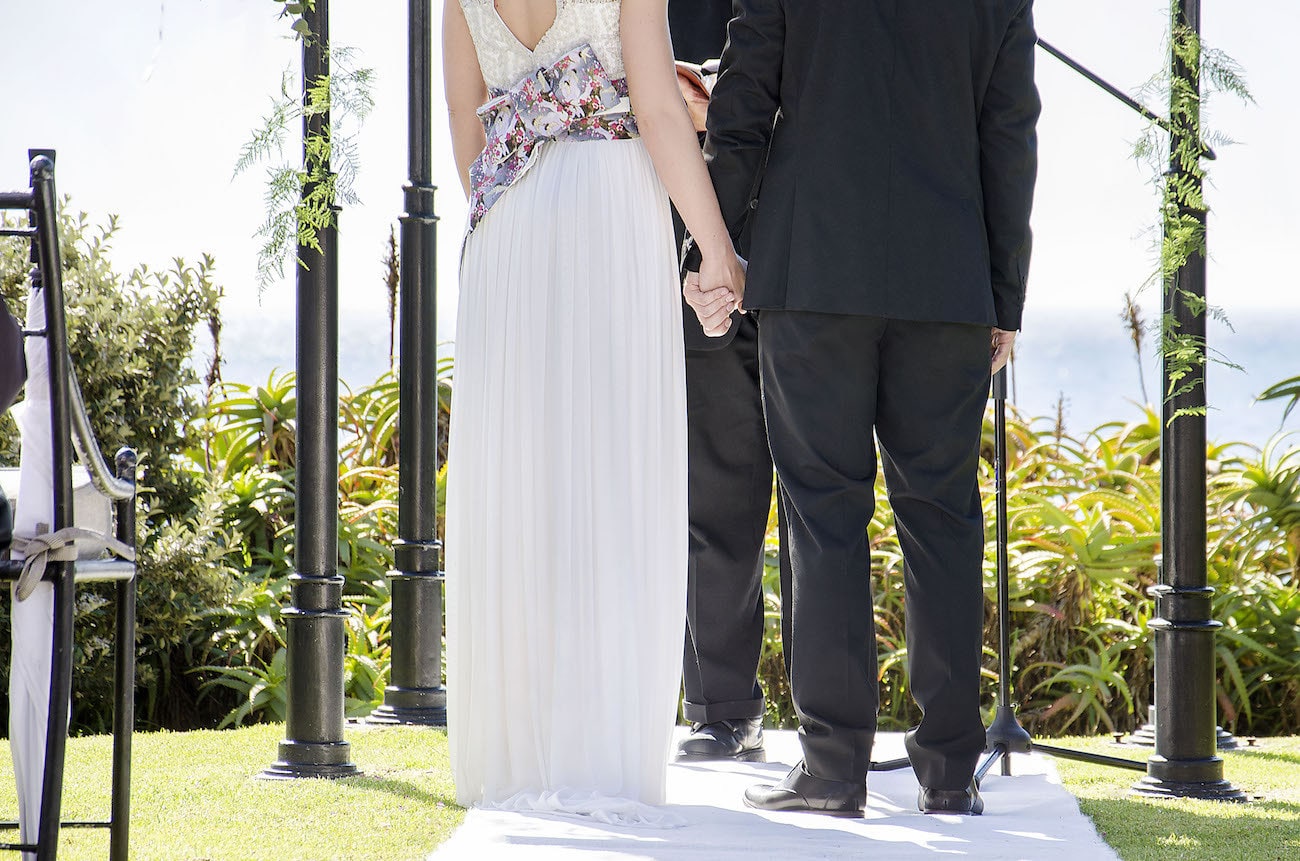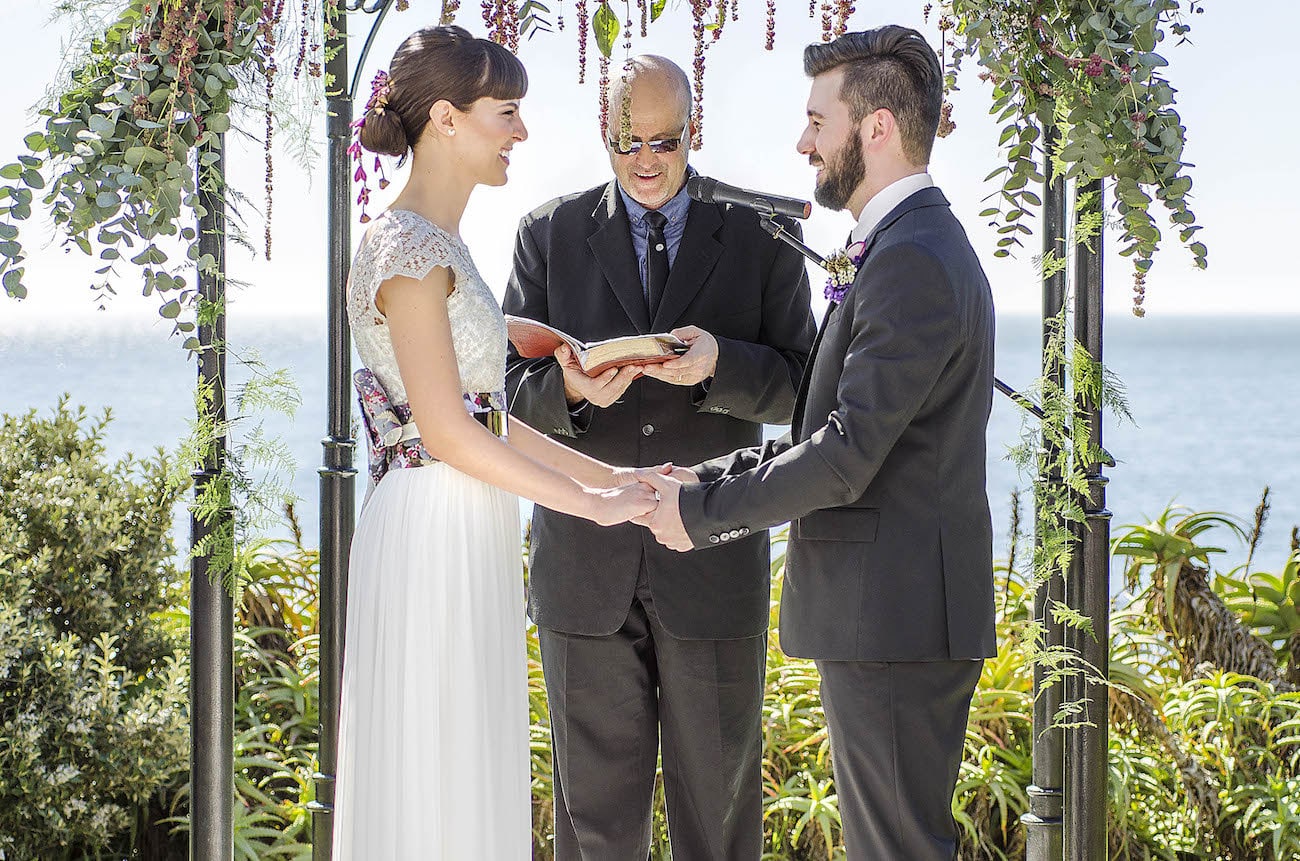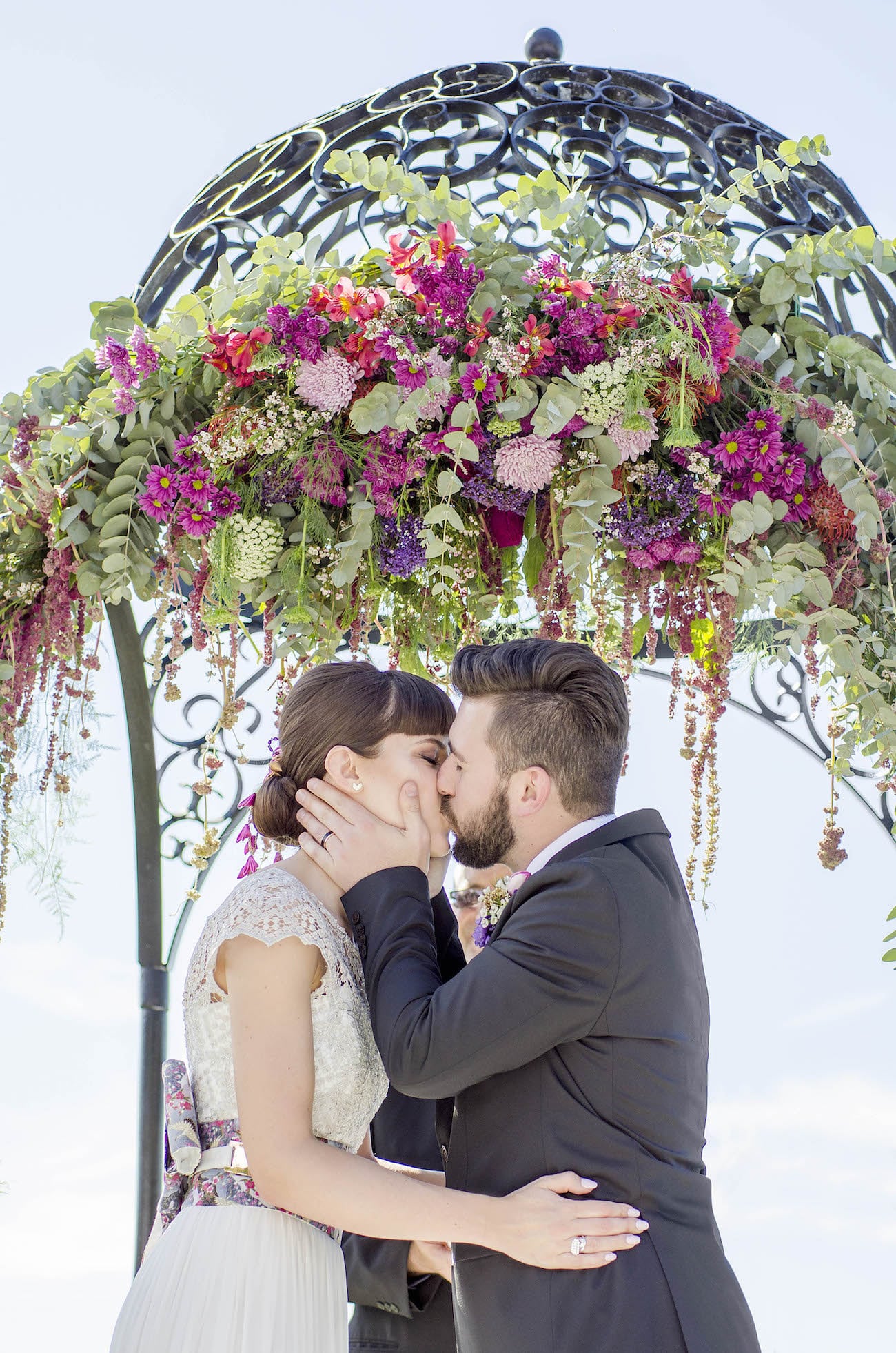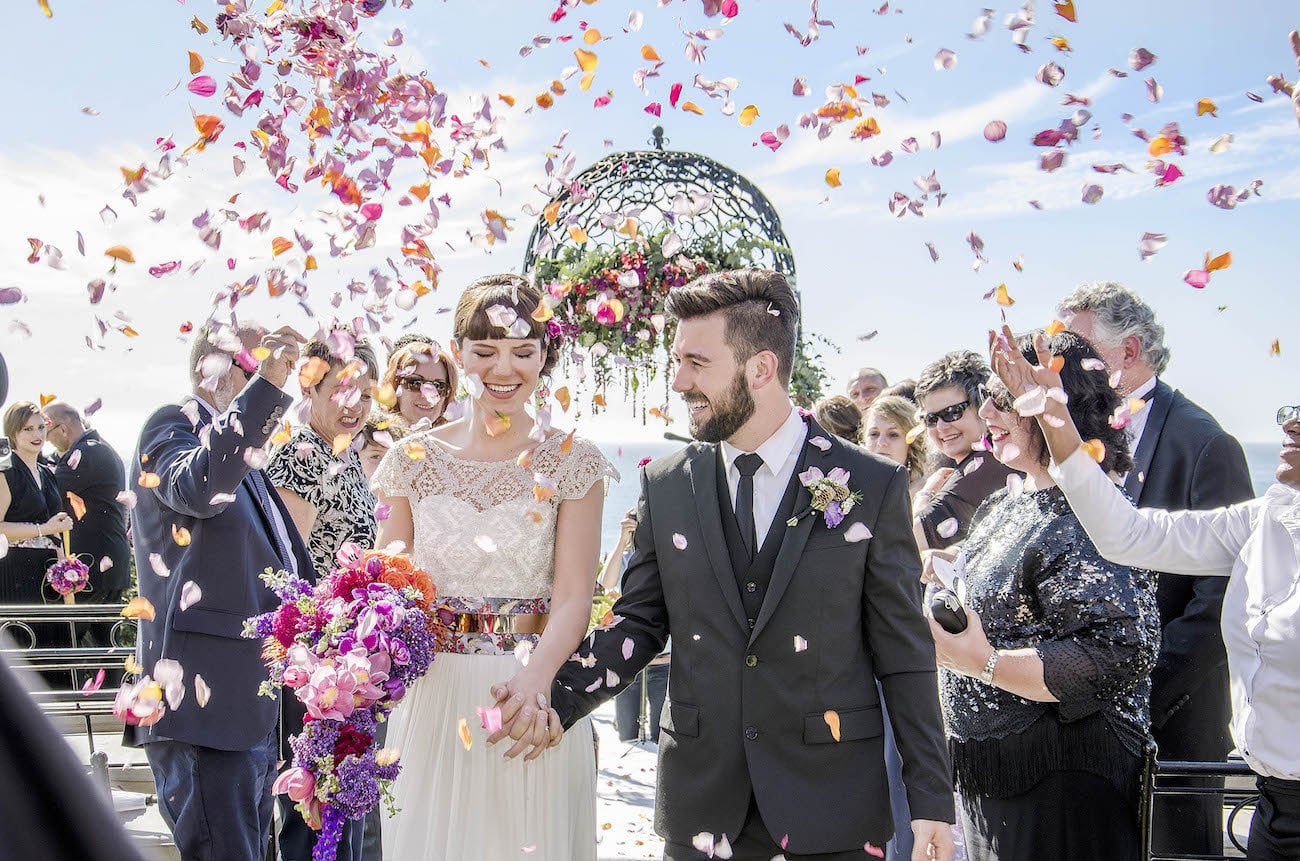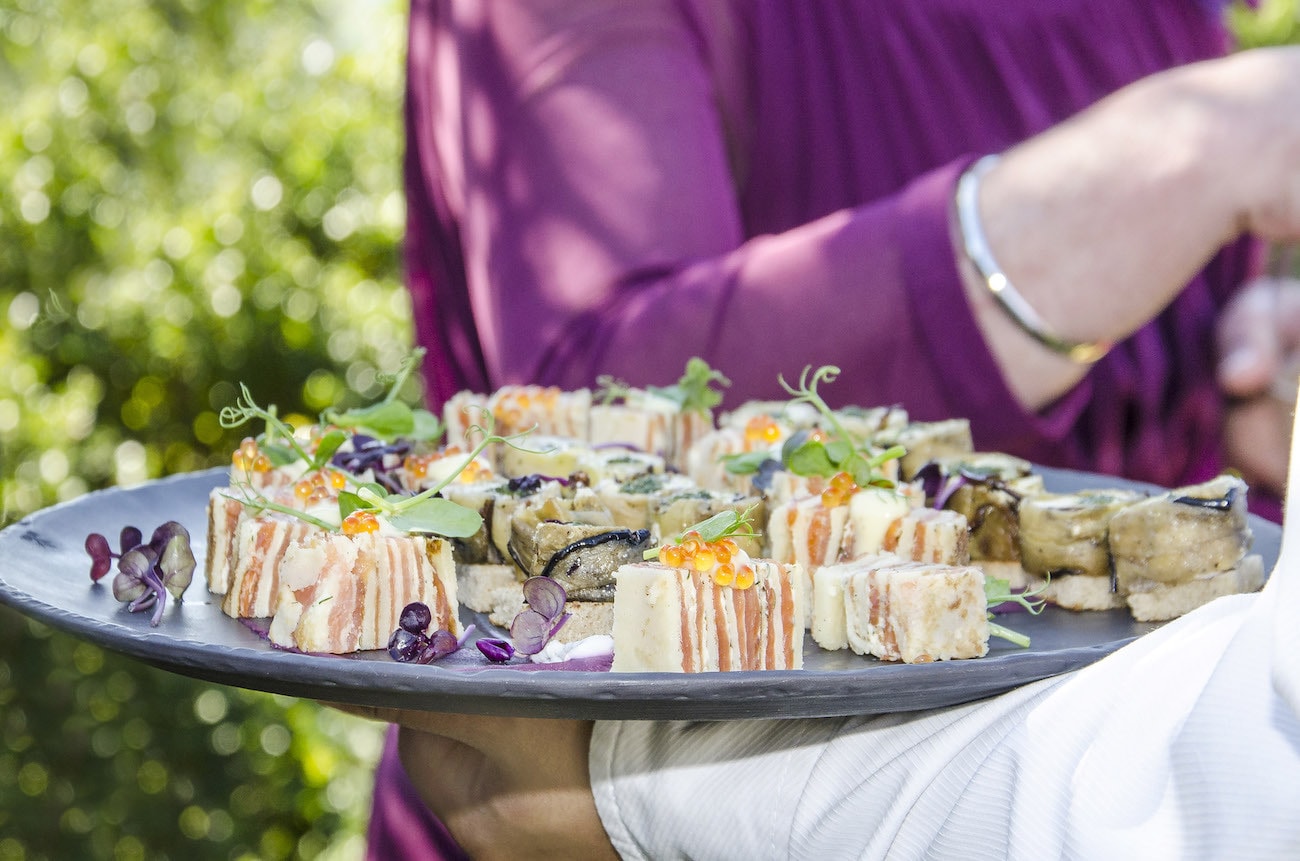 The Dress
Being a designer, designing and producing dresses for my business, Blackeyed Susan, you would think that I would have planned my wedding dress months in advance, but all I had to go on was a beautiful one metre piece of beaded, scalloped lace that I had bought about six months before my wedding. Blackeyed Susan keeps me incredibly busy, and about a month before my wedding I realised that time was ticking away and there wasn't much of it left! I turned my focus from designing for the business to designing and making my mom's dress and my three bridesmaids' dresses. Two weeks before the wedding I still had not started my own dress! Friends and family were absolutely shocked by this, but I remained calm as I knew exactly what I wanted. I am one of the many women that approach Blackeyed Susan every day looking for that unique dress that embodies simplicity, timeless elegance, style and comfort. About a week before my wedding, after finalising my pattern, I finally cut the beautiful lace that I had been treasuring for so many months into a cap sleeved bodice. I used the scallop of the lace to create the scalloped cap sleeve and a uniquely beautiful V-back neckline. The under-layer bodice was fashioned from a beautiful ivory silk satin and for the skirt I used mesh (I love working with mesh, it's soft and flowing and fantastically comfortable). To echo the Japanese aesthetic I love so much I decided to make an OBI belt from a beautifully intricate Japanese printed cotton that I had sourced previously. I love doing what I do and I think it was the most wonderful experience being the designer and bride. It gave me an inside view of what it's like to be on the other side.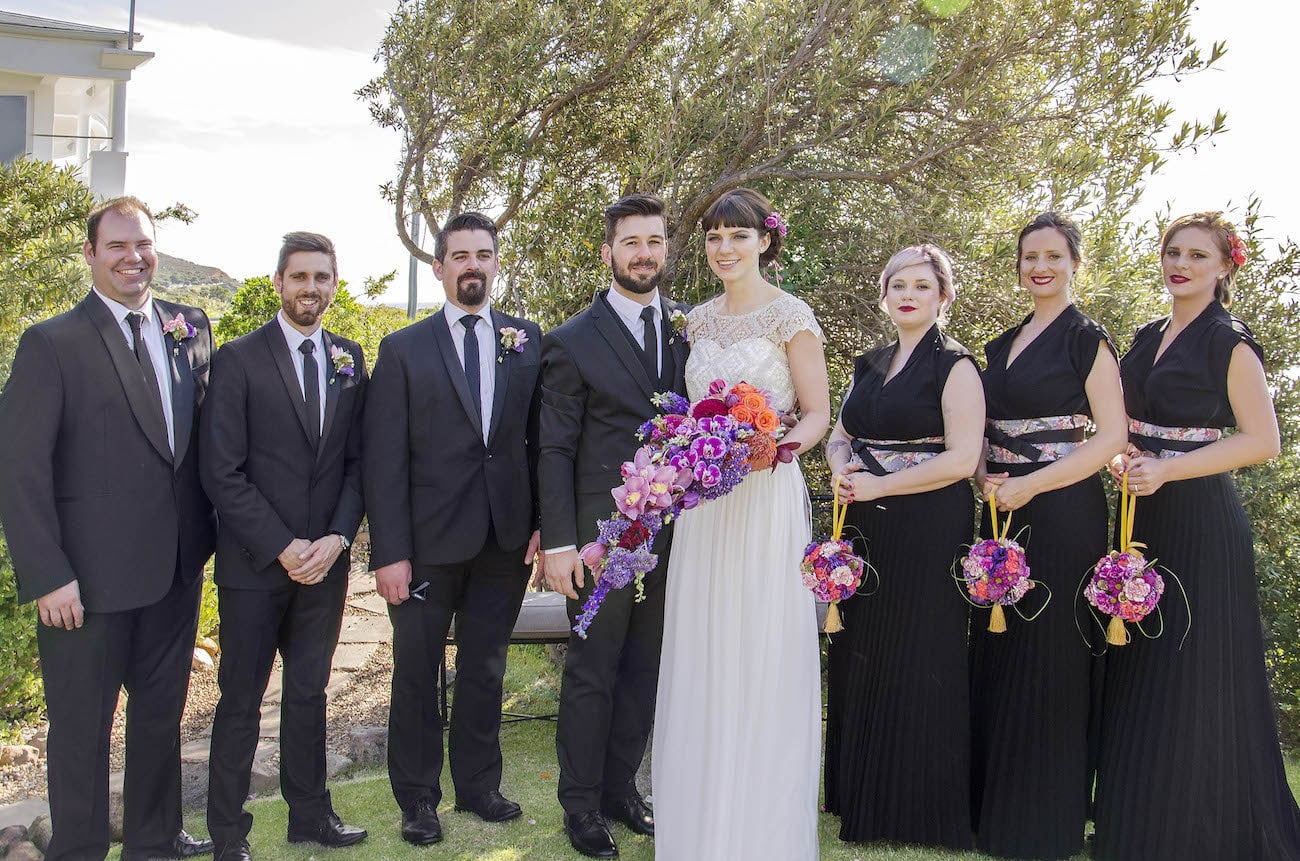 Being so highly inspired by Japanese fashion and geisha girls, there was one element that I knew I wanted months in advance for my wedding day, this was a Kanzashi. A Kanzashi is a hair clip most often worn by maiko (geishas in training) and geishas in Japanese culture. I knew this was something I would need to plan and source far in advance, as nothing similar can be found in South Africa. After days of googling, I was overjoyed to finally come across Wonderful Kanzashi on Etsy. They had a wide selection of Kanzashi, and even offered to make bespoke pieces. So I chose to make up one of their styles in the colours that matched my theme (magenta, purple and gold). I knew it was a bit of a risk with the post office strikes and with Wonderful Kanzashi being based overseas, but I decided to place my order in anyway. I checked my post box every day for seven months for a highly anticipated post office parcel collection slip. About a month before our wedding, the parcel had still not arrived. It was about this time that I became despondent. I had stopped checking the post box and given up hope, but just as I had come to terms with the fact that it had probably been lost in the post, and about a week before my wedding, my mom let me know that there was a slip for me in our post box! Bursting with excitement I went to collect the parcel and it was my beautiful handmade Kanzashi, even more awe-inspiring in real life!
The Bridesmaids
I had three bridesmaids. We chose a style that they would all be happy and comfortable in. I think every woman loves a black dress, although wearing black at a wedding is still regarded as somewhat taboo. We wanted the dresses to be classic, timeless and sophisticated rather than sombre. We made the bridesmaid dresses from a silky faille with a beautiful wrap bodice and a full circle sunray pleated skirt. To tie in with my dress and the Japanese aesthetic we made obi belts from a beautiful printed Japanese cotton.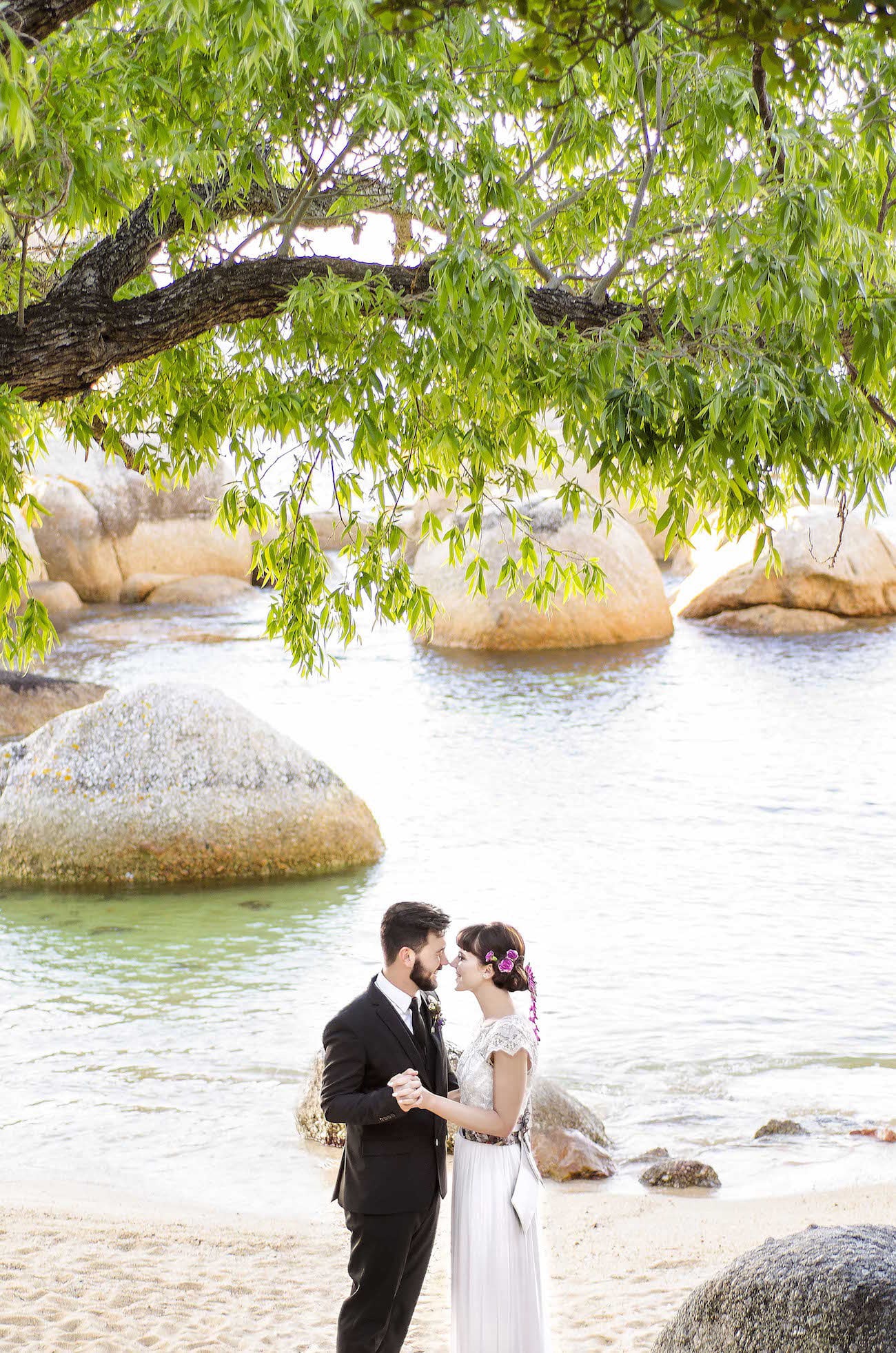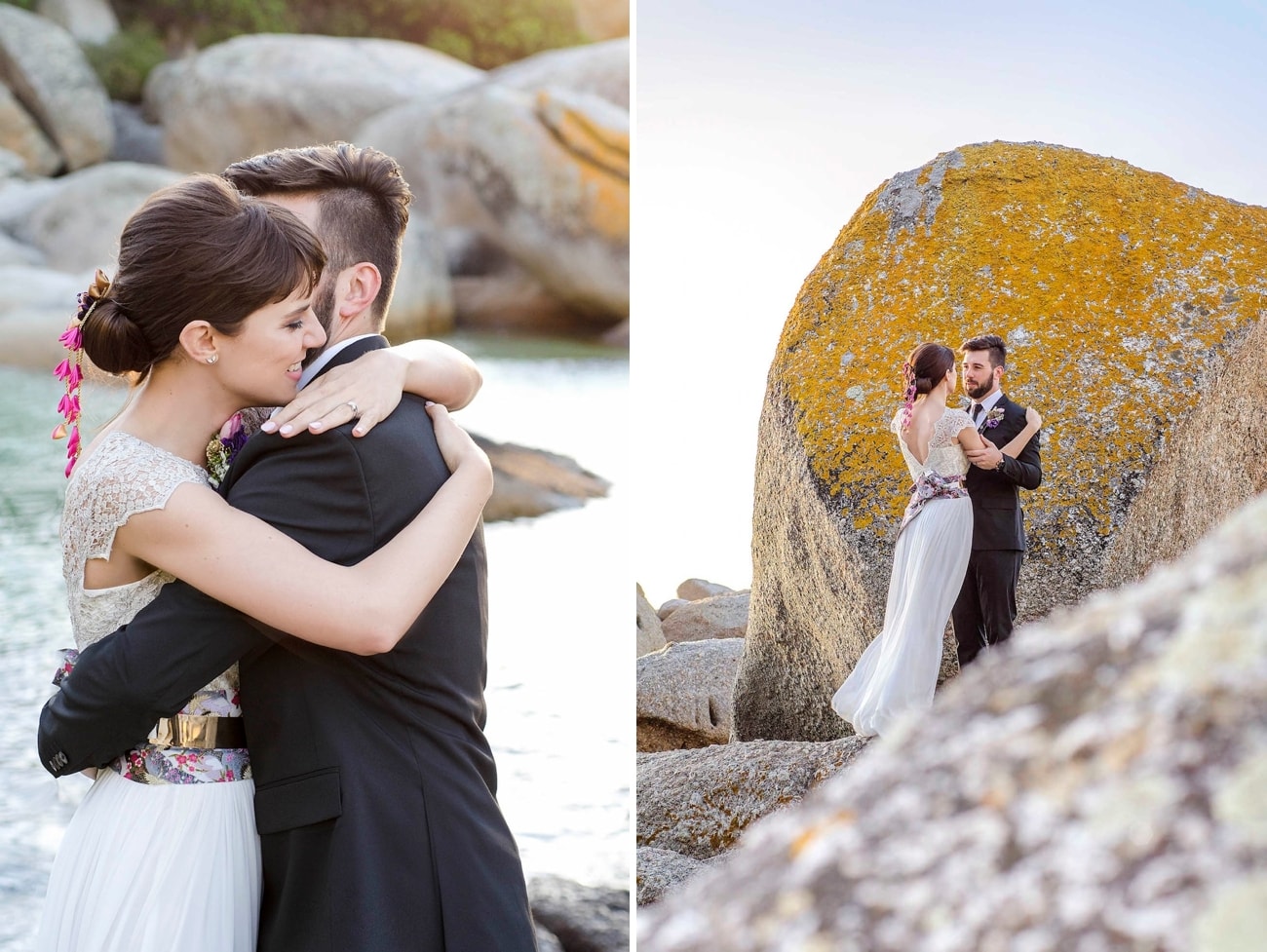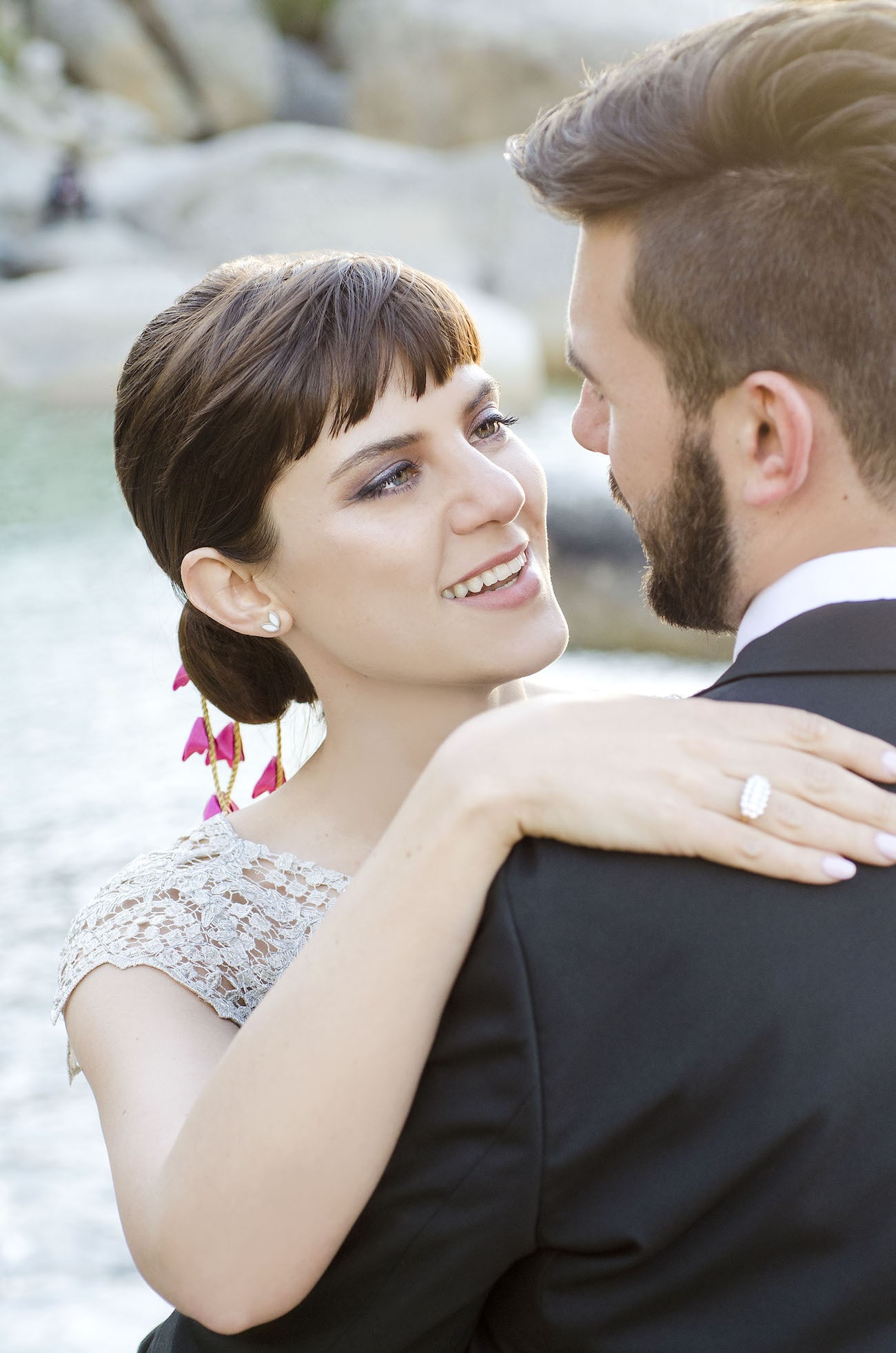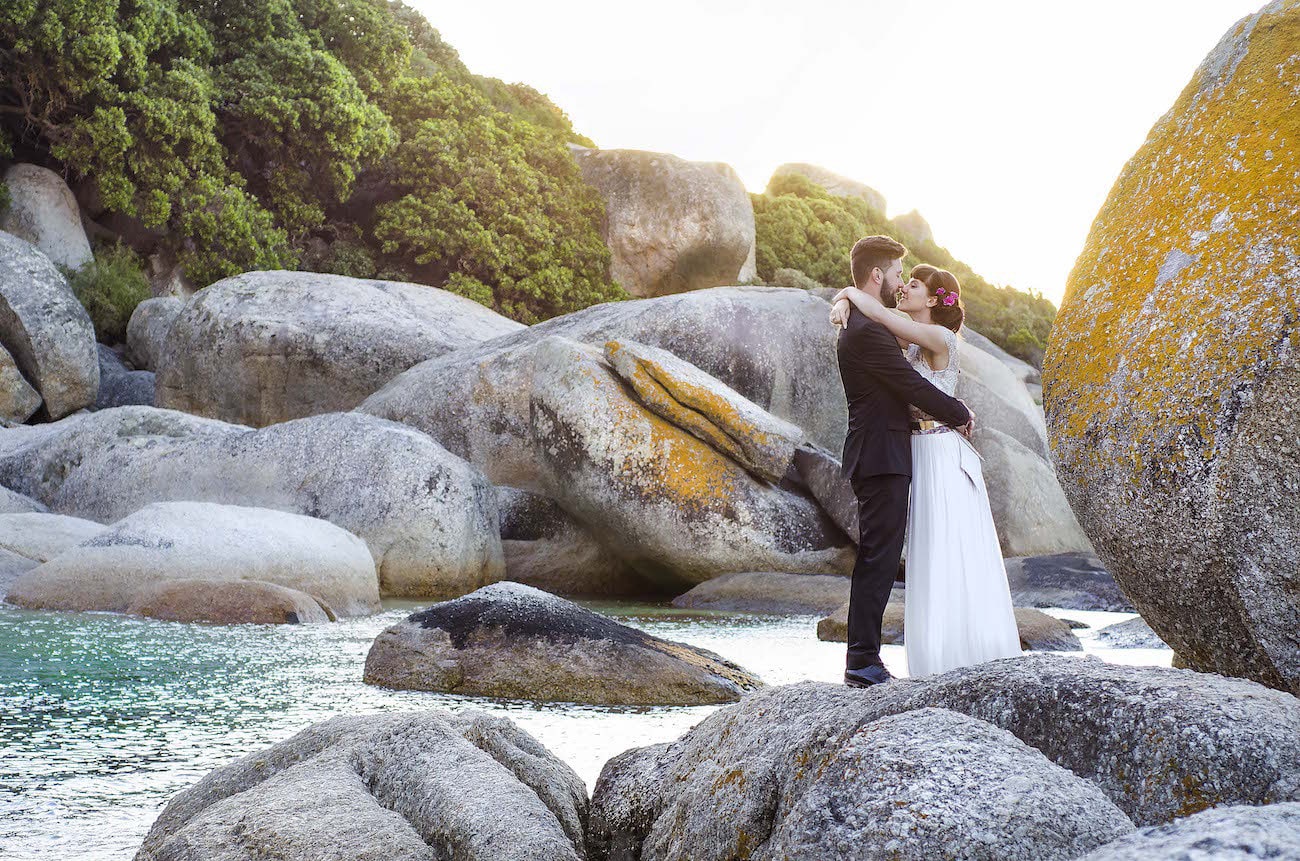 The Flowers
We loved working with Lorraine from Lol's Flowers. She was given a basic outline of the Japanese aesthetic we were looking for, a colour scheme of magenta, purples and accents of gold, and we left the rest up to her. Oh boy did she blow us away! She created the most spectacular floral arrangements – the ceremony archway was adorned, as if it were from a dream, with hanging wisteria and penny gum. My cascading bouquet must have been the most beautiful floral creation of the entire wedding; it was overflowing with magenta orchids, bright orange pincushion proteas and highlights of purple and gold. My bridesmaids each carried Japanese inspired pomanders and the table arrangements all echoed Japanese styled posies in gold glass lanterns.
Proudly South African Details
With regards to each element of our wedding, we did our best to source and support local crafts people and locally made products. Being in business in South Africa we can relate to the importance of being supported locally. Our vendors were South African based, along with all Blackeyed Susan bridal attire (wedding dress, bridesmaid dresses, Mother of the Bride dress) made by our people on our shores. The groom's wedding band and bride's earrings were crafted by local jewellery designer, Made of Mettle.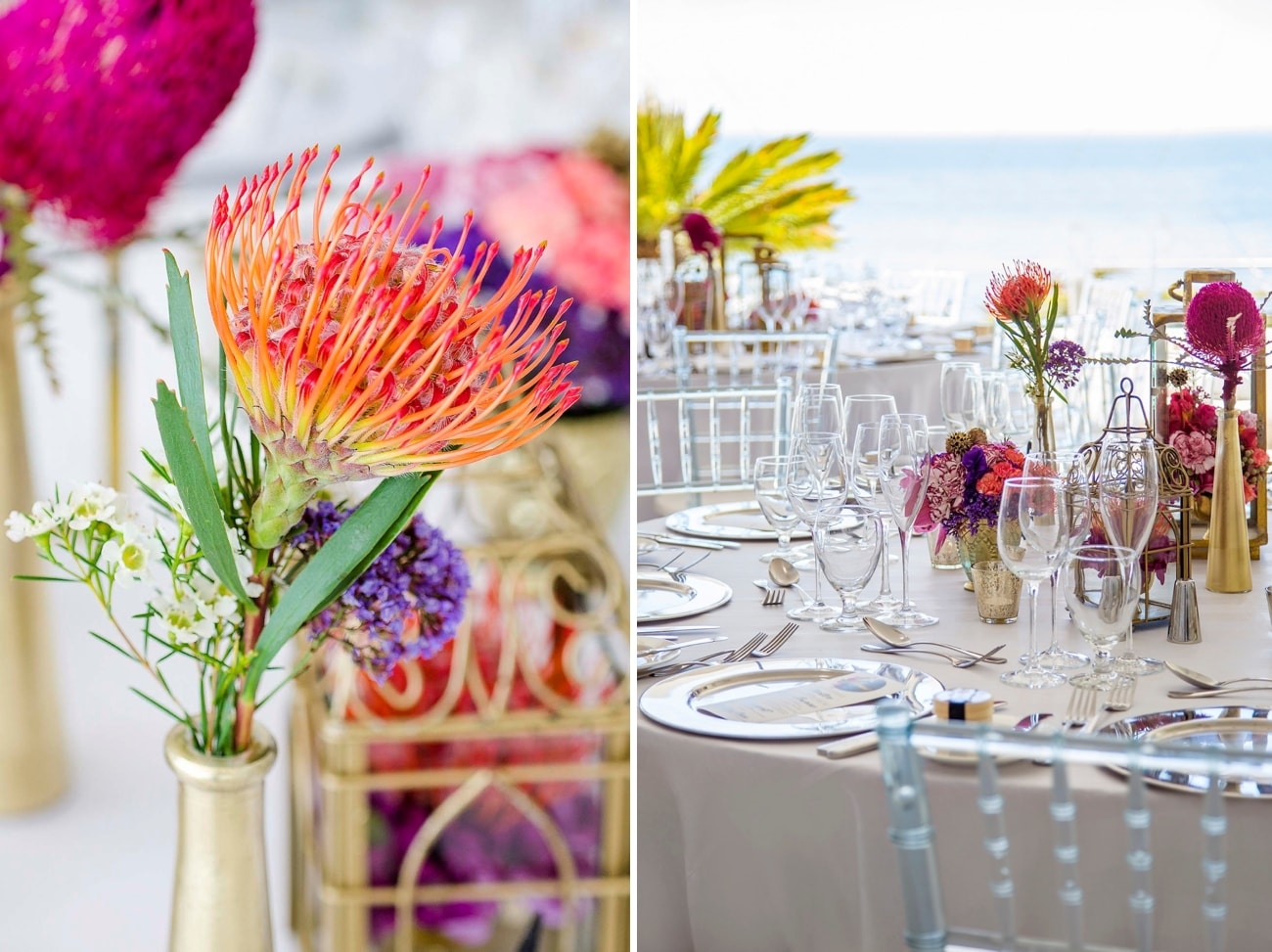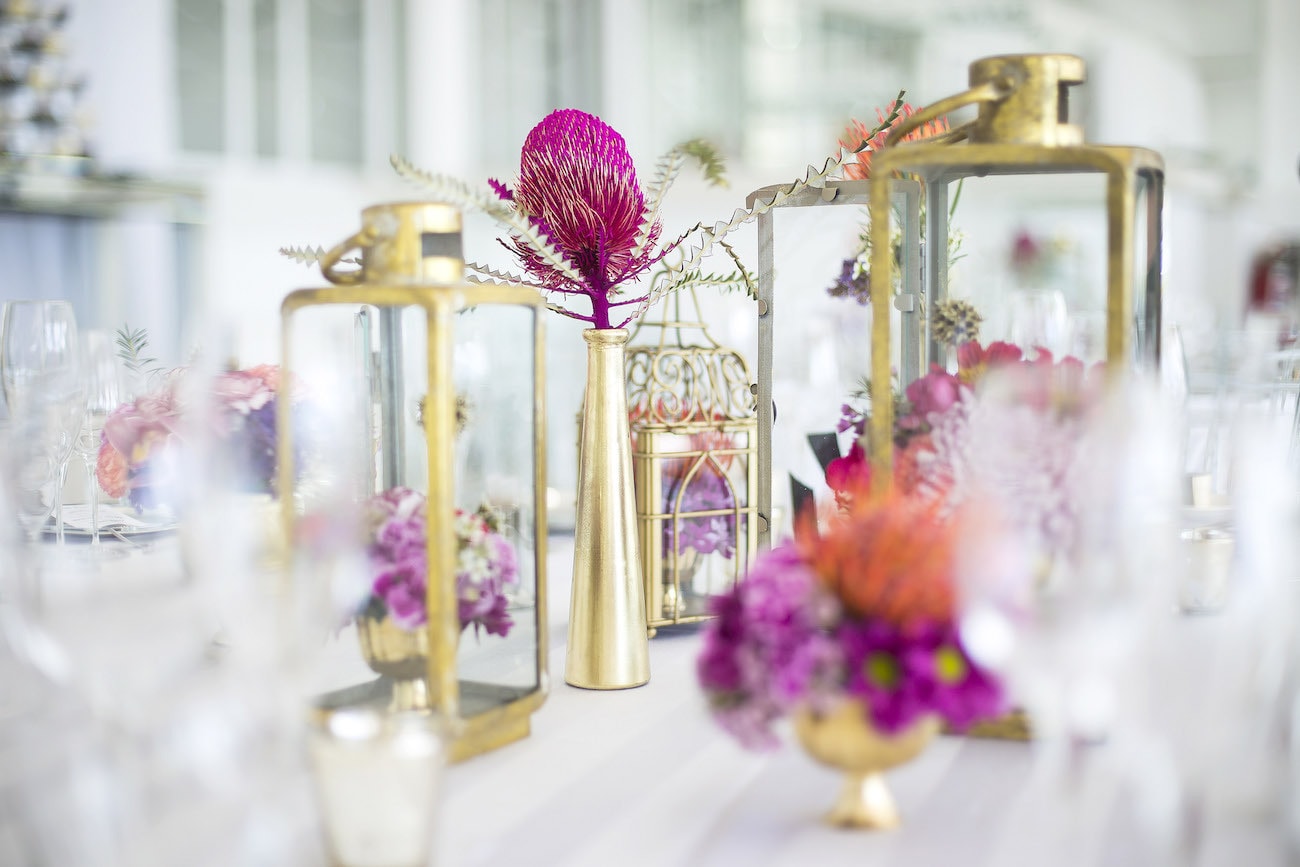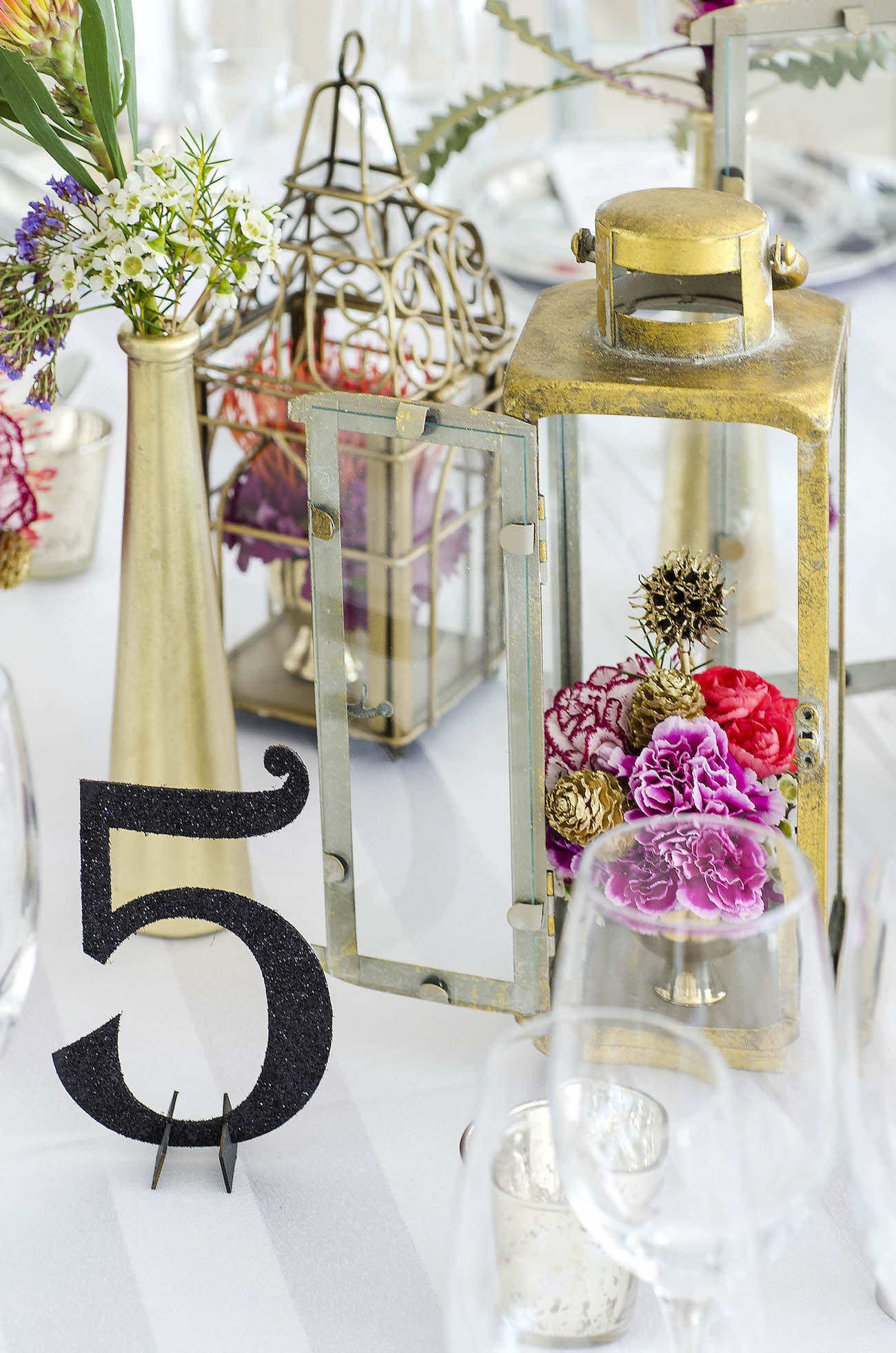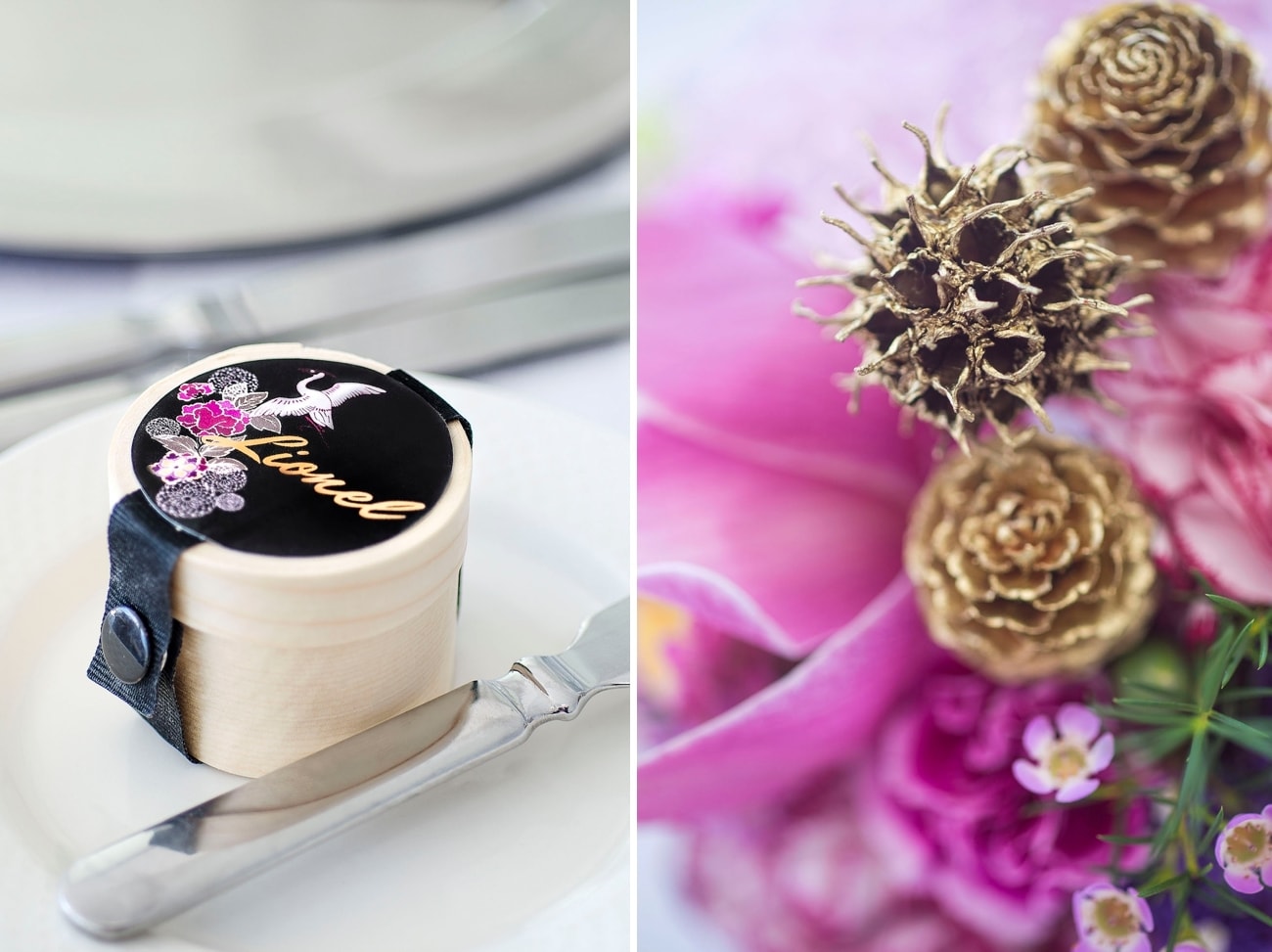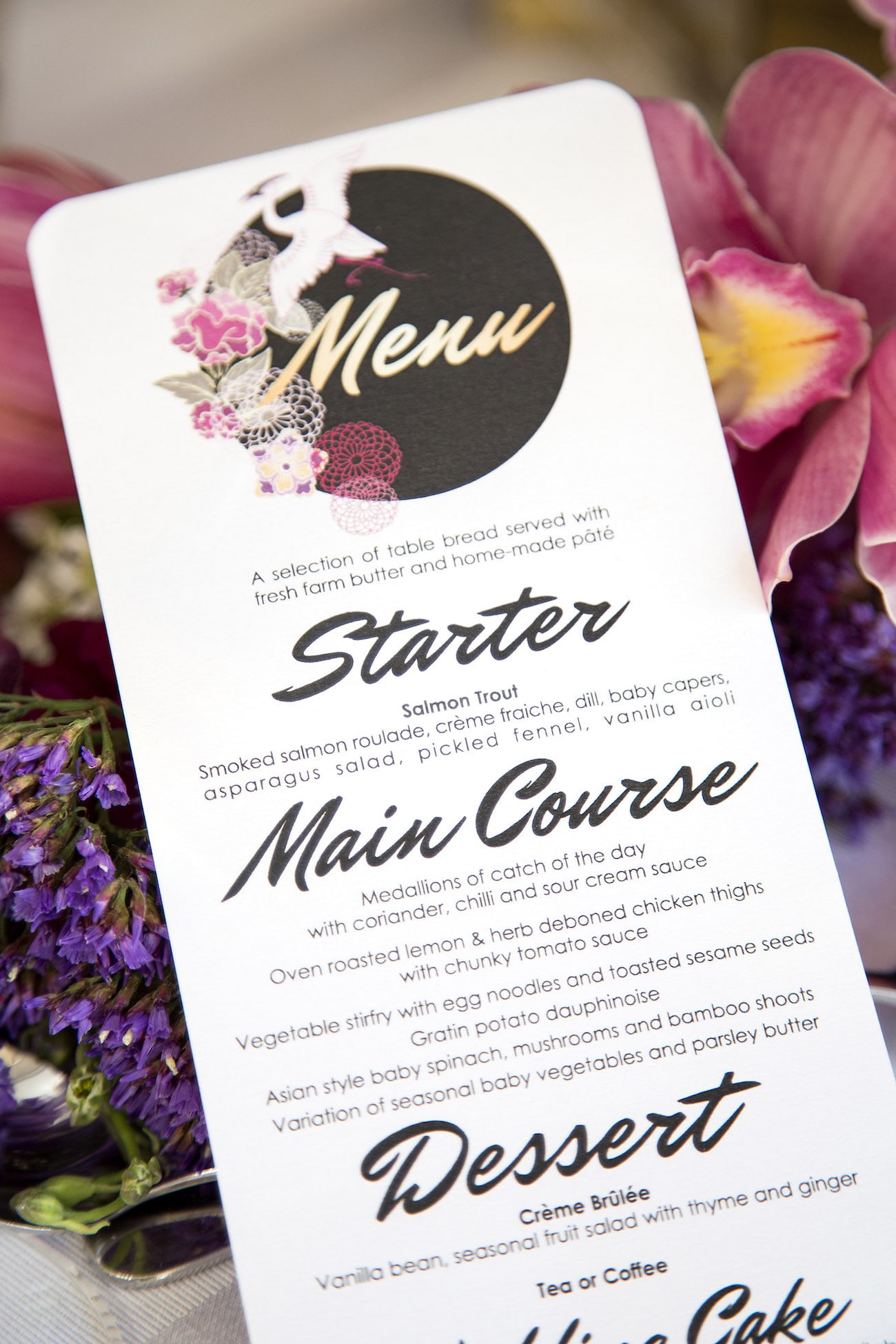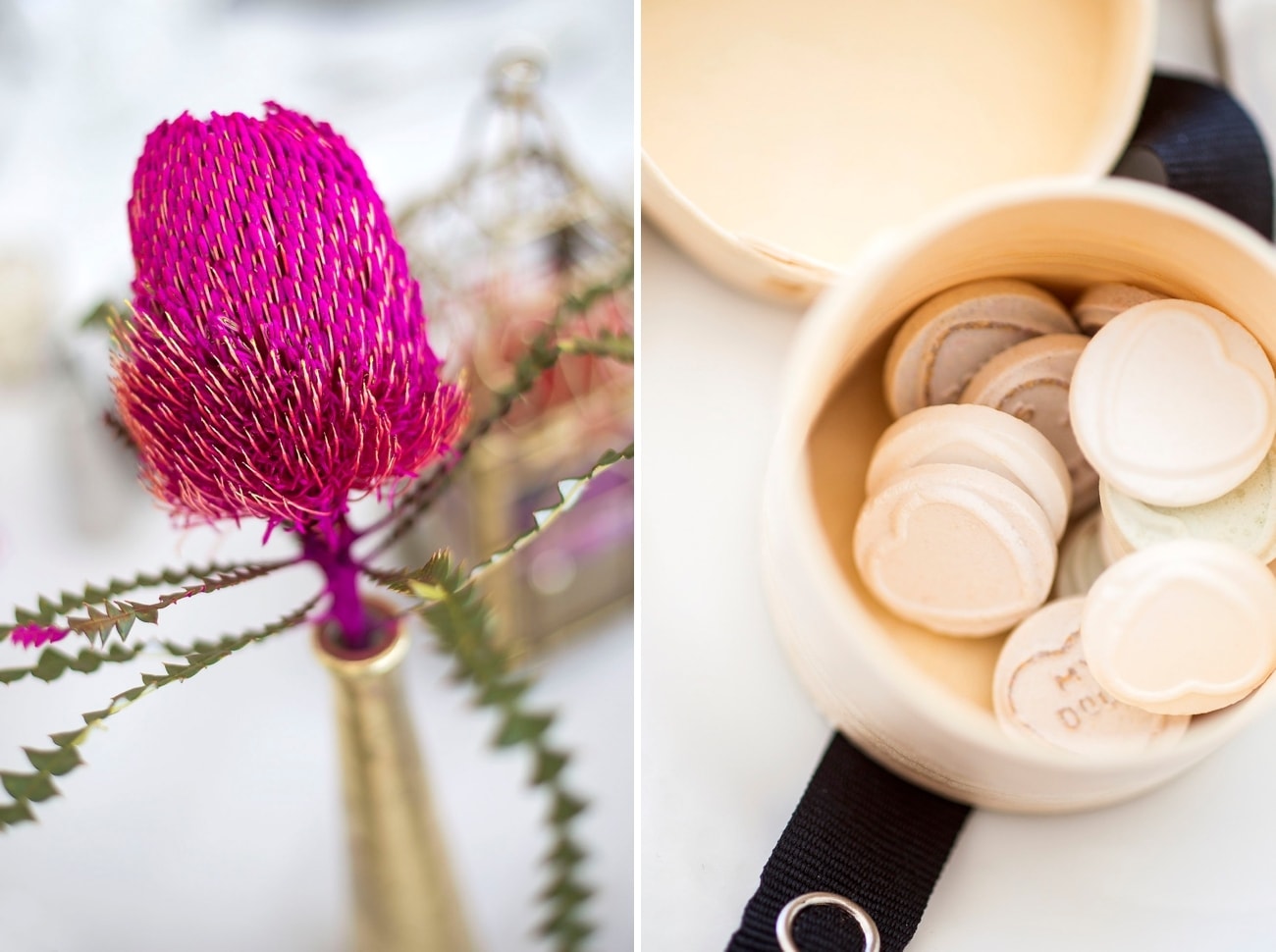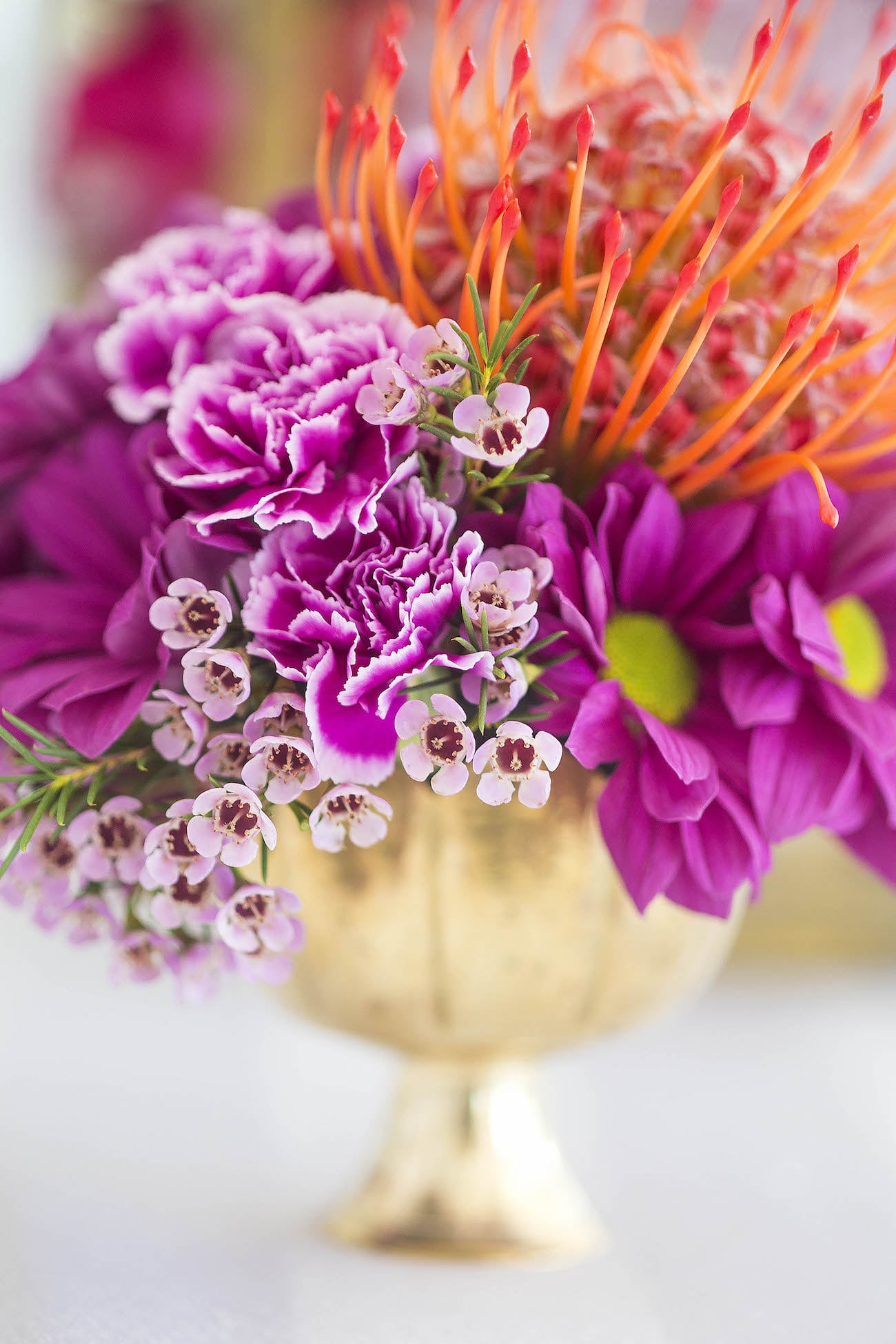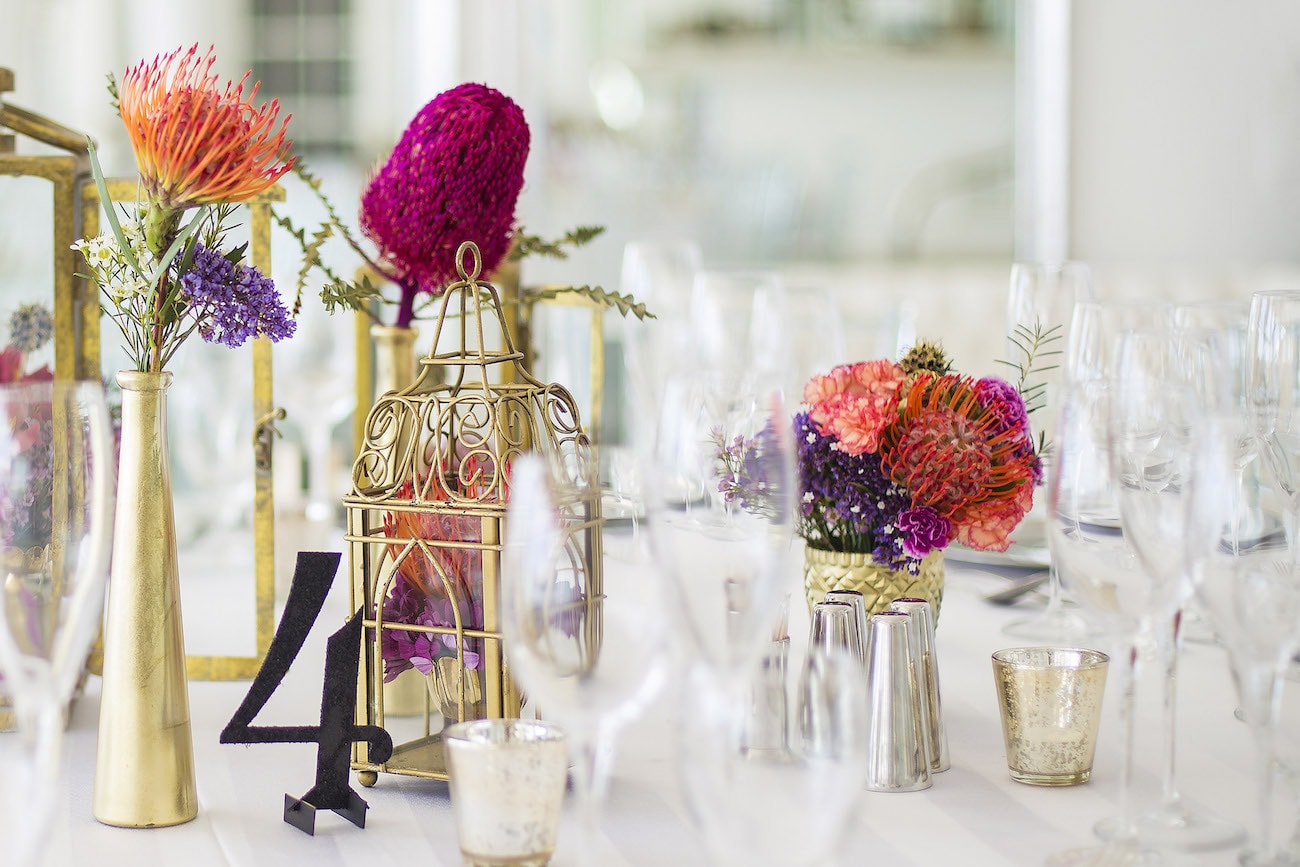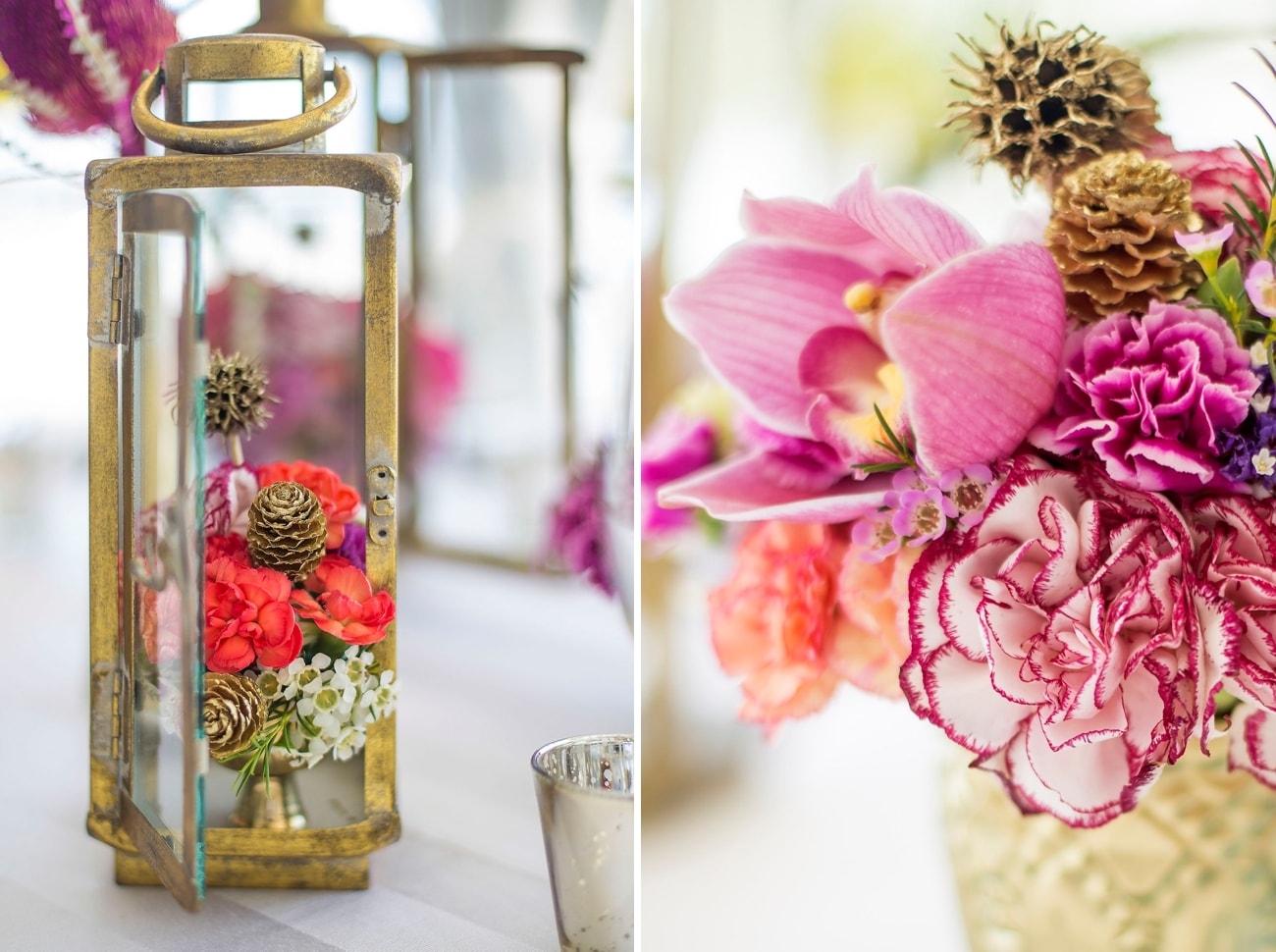 Memorable Moments
Louis: Melissa made sure that I never knew what my wedding band would look like, and that it would be a surprise on our wedding day. She worked closely with our very good friend Tracey (owner and designer from Made of Mettle) to design something that would be truly unique as a men's wedding band, which I had to try on whilst blindfolded before the big day. On the day of our wedding, as we were getting ready, my best man (my cousin, Francois) gave me a beautifully wrapped gift box. My wife-to-be had secretly organised that Francois would give me this gift on the day of the wedding, as we were getting ready and just before the ceremony. She had surprised me with an incredibly cool rose gold Diesel watch and a card describing how much she loves me and was looking forward to our special day. I later found out that the watch perfectly matched my wedding band! I receive compliments on my wedding band constantly. People love the fact that my wife went the extra mile to design something special for me. Whilst waiting for my bride at the end of the aisle, I could feel that I was building up a sweat, partly because the sun was baking on my back and partly because she still needed to say: I DO. I had to work hard to keep a stubborn tear at bay when I saw my gorgeous bride for the first time, but luckily I managed. After she finally said I DO, the wedding band was unveiled. My wife had to use some force to get the ring on my finger, as my fingers had swollen from the heat. It didn't really matter as I knew that I would never want to take off this ring that symbolises our love. I'm grateful to have married such an amazing person, who also wanted to make the day extra special for me.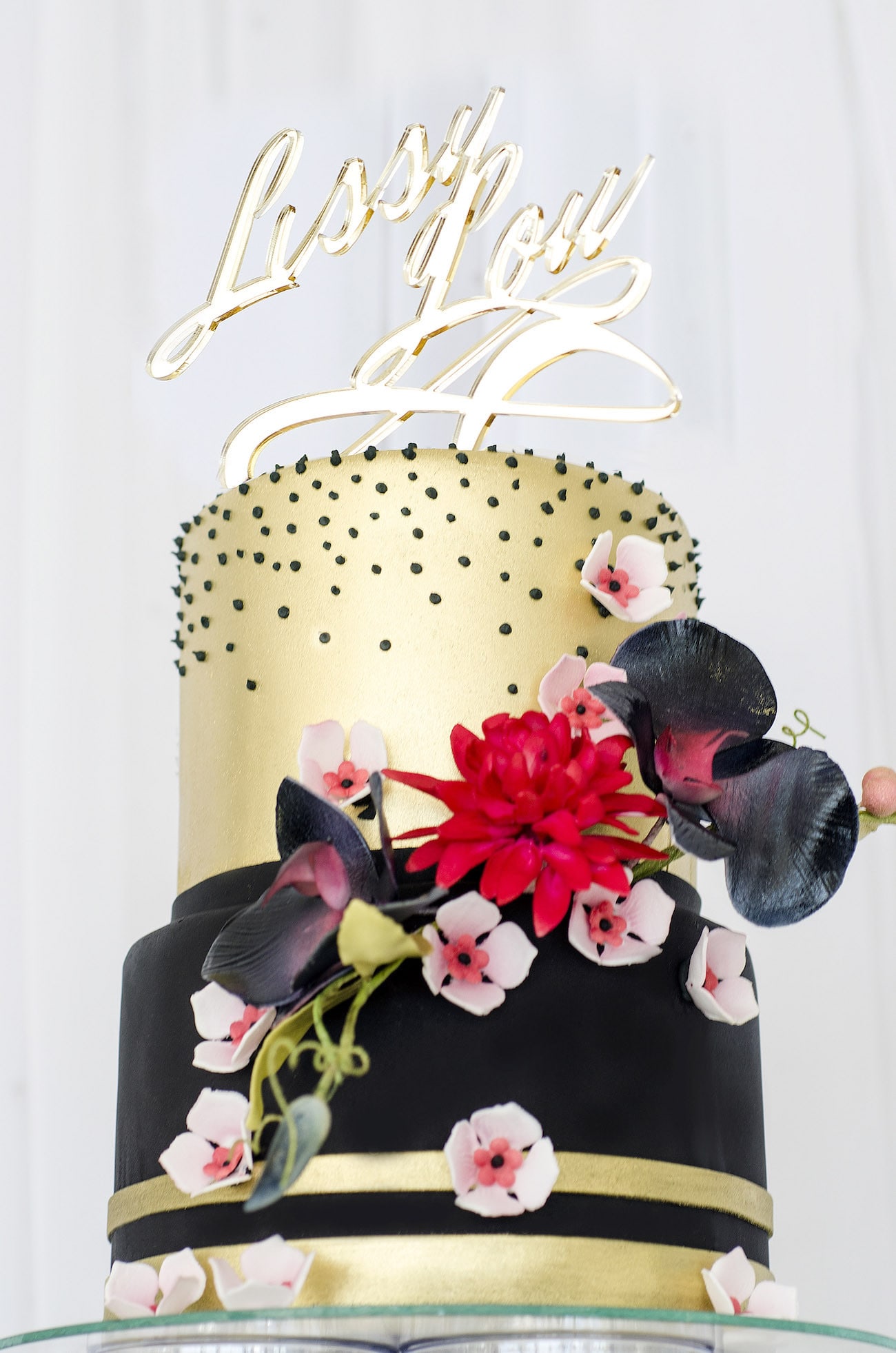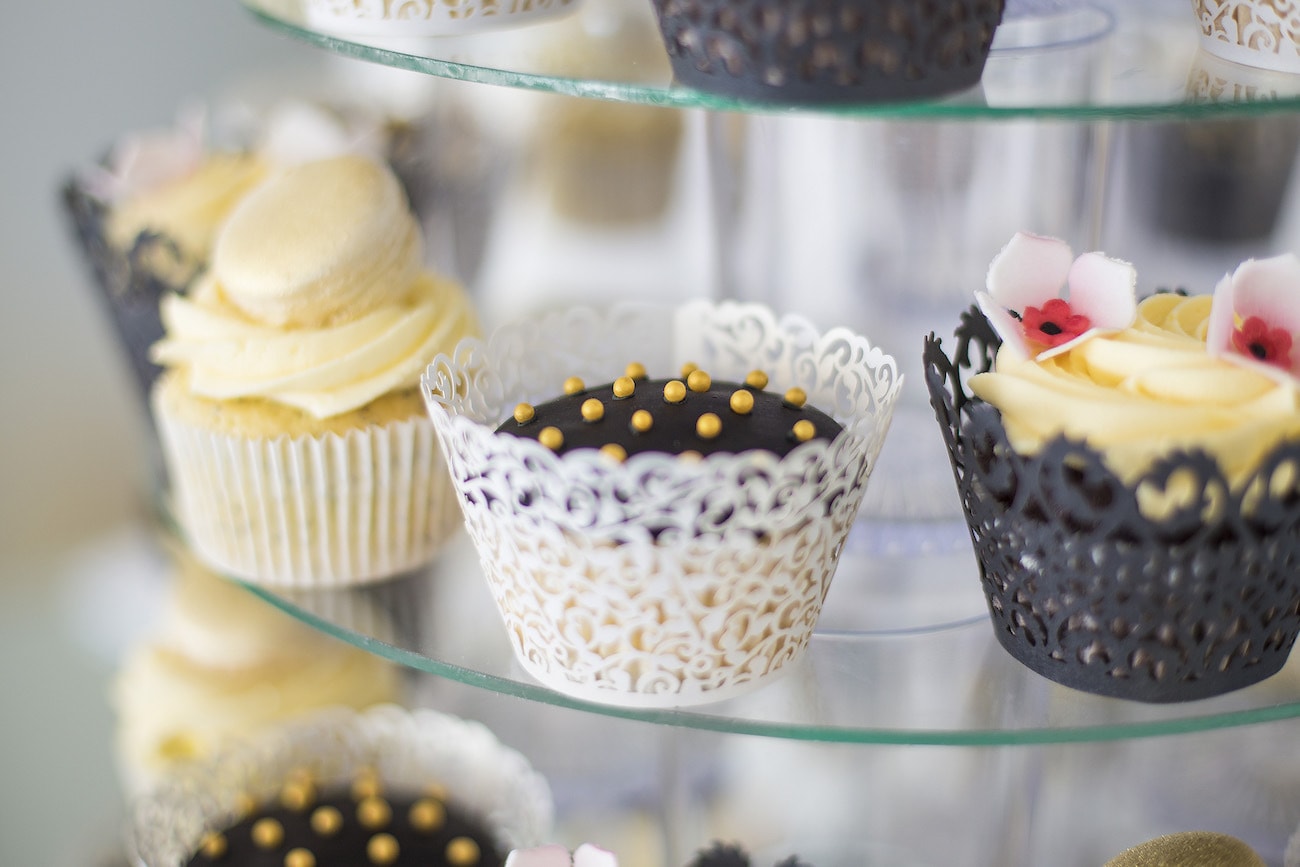 Melissa: I decided to stay with my mom the night before the wedding at the 12 Apostles Hotel. It was just the two of us. My mom and I have an incredibly close relationship; we are business partners in Blackeyed Susan and she is my best friend. I have a particularly fond memory of the night before my wedding spent with my mom, we had the most delicious dinner and chatted about our excitement and enjoyed all the time leading up to, and getting ready together for my wedding day. I had asked my best friend, Raine (who I have been friends with for over 15 years) to be my Maid of Honour. She is an incredibly talented make-up artist, and she offered to do my and the bridal party's makeup for my wedding day. This was very special to me, as I didn't expect her to be working on my wedding day, but she insisted. It's always incredible to watch her work and it was even more incredible seeing her at work making my mom, bridesmaids (including herself) and myself, beautiful for my wedding day.
Louis and I speak to each other every day, we share everything, so on our wedding day I hadn't seen or spoken to him. I really missed him even though I knew he was just upstairs getting ready. We kept the tradition of not speaking or seeing each other on the day of the wedding. Our ceremony had been scheduled to begin at 15:00. I was filled with excitement and anticipation leading up to the time. I just wanted to chat to Louis and hear his voice, I wanted to tell him about my day so far and about how nervous and excited I was. So for me the most highly anticipated and exciting part of my wedding day was seeing him waiting for me at the end of the aisle. My dad walked me up the aisle to Louis, my nervous hand just reached out and grabbed his and I clutched onto him until we said our I dos. Another of my most memorable moments was the wonderfully special speech my dad had written for me and how he aligned my name, Melissa meaning "honey bee", "busy bee" with what I do, my designing and my passion for creating new things all throughout my life.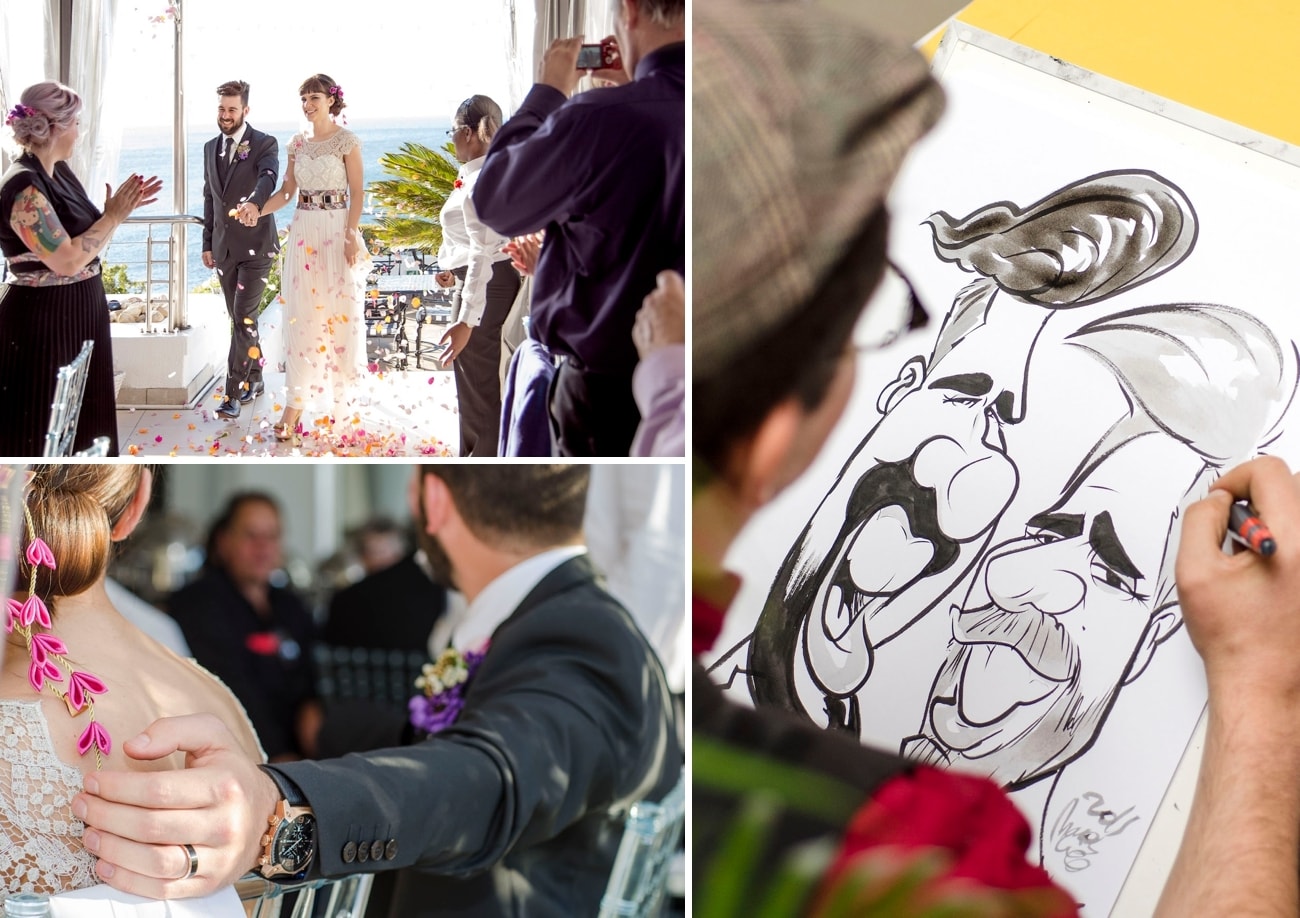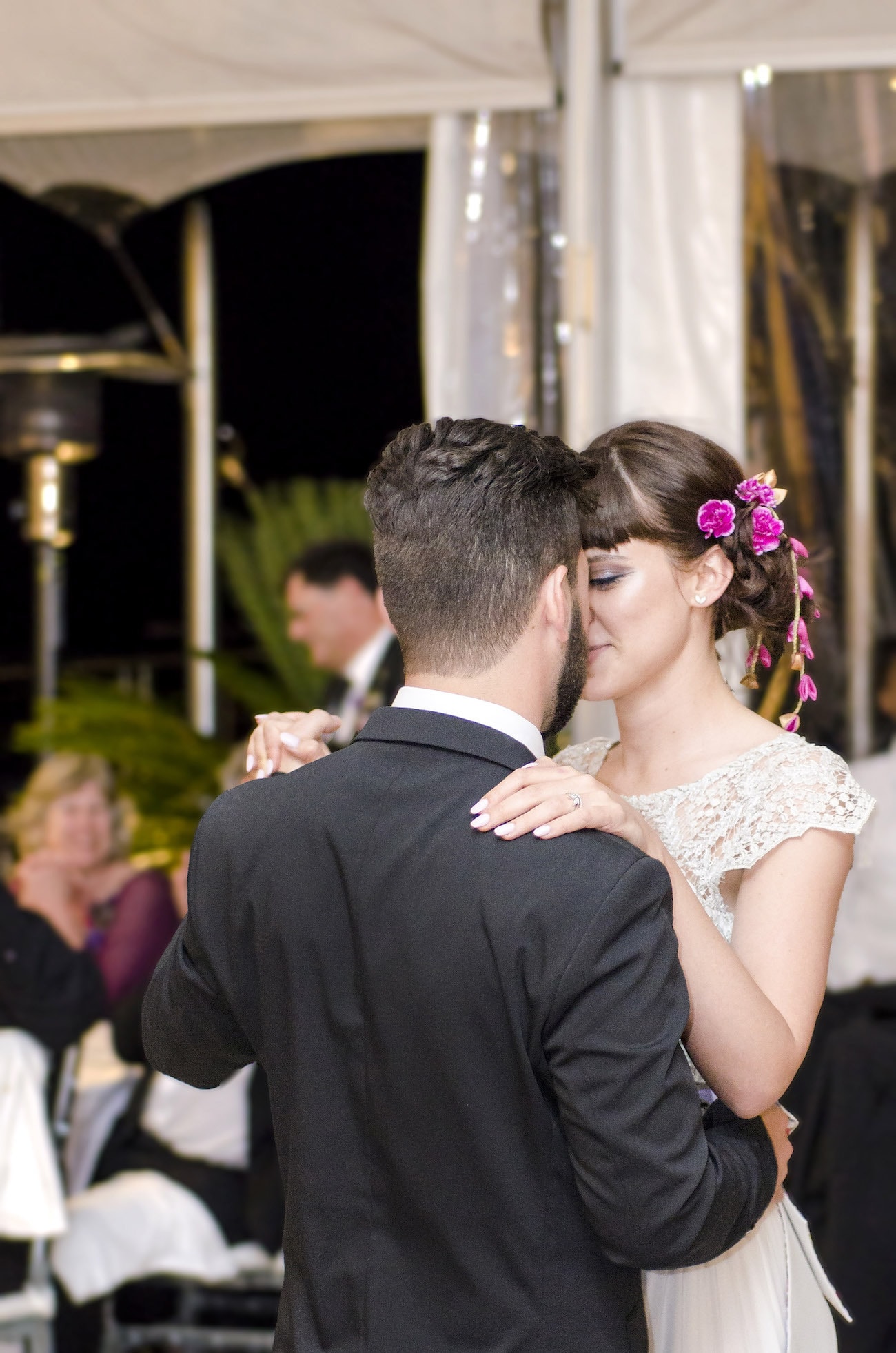 Best Decision
I didn't think I would need a wedding planner and it wasn't something I had budgeted for. However, Stephanie, the 12 Apostles wedding co-ordinator, was included in our wedding package. I am not sure how we would have made it through the day without her; the day goes by so quickly and as a bride you have so much on your mind, time runs away with you. Stephanie kept everyone on track and on time, she was absolutely amazing, she thought of everything, she had even the tiniest detail covered, like inserting carefully placed tissues into my bouquet before I walked down the aisle in-case of a stray tear.
Advice for Future Brides & Grooms
Planning a wedding is not as difficult as it seems when you work with the right people. We were super blessed to have worked with the professional and efficient wedding co-ordination team at the 12 Apostles and in collaboration with every one of our suppliers, we never had a moment of doubt or panic leading up to our big day. I think a lot of research needs to be put into finding the right suppliers, finding people who understand your vision and who are 100% committed to making your day as special as you dreamed it to be.
You can see more from this wedding on Kaitlyn De Villiers' blog.
SERVICE PROVIDERS
Venue & catering: 12 Apostles Hotel & Spa | Photography: Kaitlyn De Villiers Photography | Co-ordination: 12 Apostles Hotel & Spa | Flowers & décor: Lol's Flowers | Video: MVR | Cake: Cakes By Wade | Bride's dress: Blackeyed Susan | Bride's accessories: Made Of Mettle (earrings) + Uwe Koetter* (rings) + Wonderful Kanzashi* (Kanzashi hair clip) + Melissa (shoes) | Hair: Amy Clarke | Makeup: Raine Tauber For MAC | Bridesmaids' dresses: Blackeyed Susan  | Groom's ring: Made of Mettle | Entertainment: Breakfast Included | Caricaturist: Martinus Van Tee | *Links in bold denote affiliate links. The cost to you remains the same, but SBB may receive a commission for any sales made.