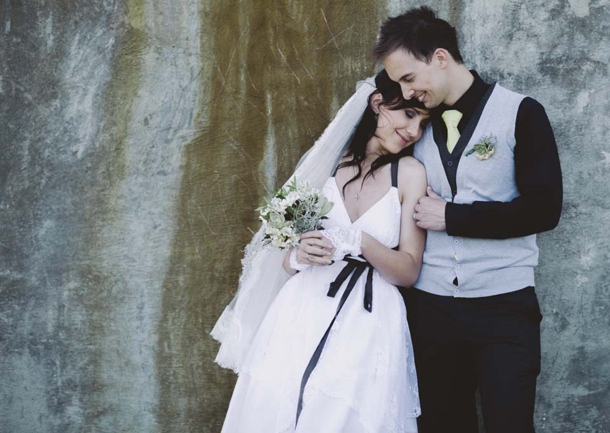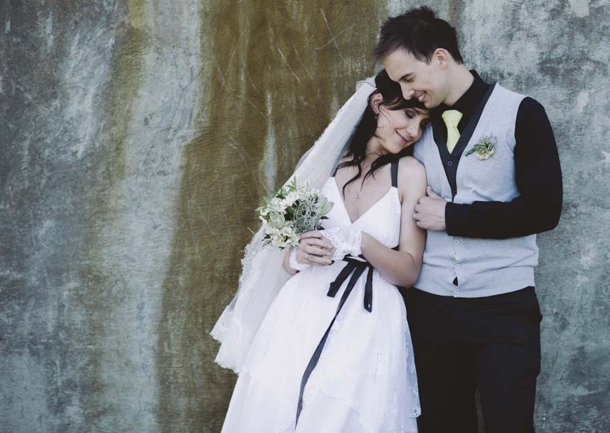 Goodness but I've been looking forward to sharing this wedding with you all! From the minute I spotted Naomi and Willem's modern wedding on photographer Jules Morgan's blog, I was in love – every little detail is so personal, so fun and so completely unique that I ended up with a bumper crop of pictures. I'm in LOVE with the idea of their escort cards being attached to little paper replicas of houses and buildings that have meant something to their relationship, not to mention the fortune cookies at each place setting, the art they created themselves around favourite quotes (perfect for an art gallery venue) and replicated in the custom calendars that were given to all the ladies as gifts. And Naomi's dress! In fact, I adore her whole look, from the sash that ties the dress, to her lace gloves, to her tied veil. I could rattle on, but that's not what you're here for, is it? So go on, enjoy the lovely :)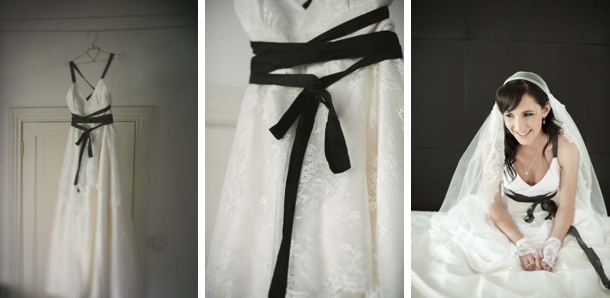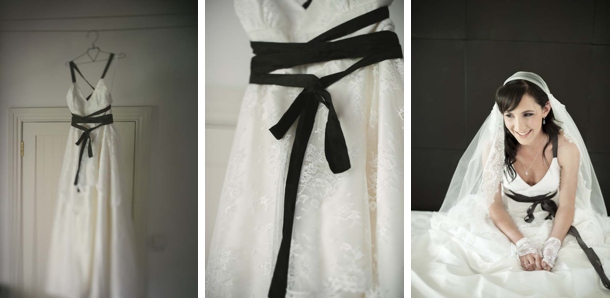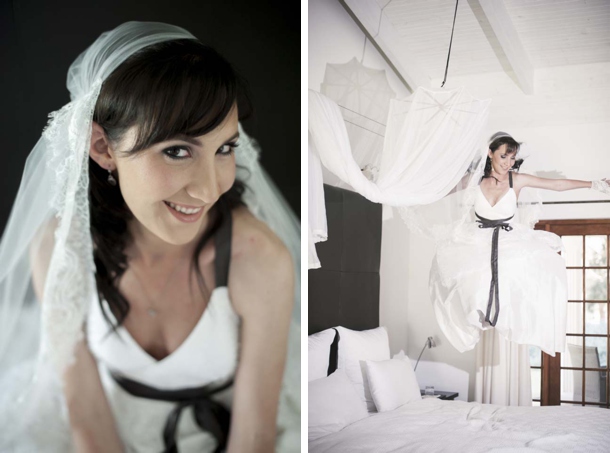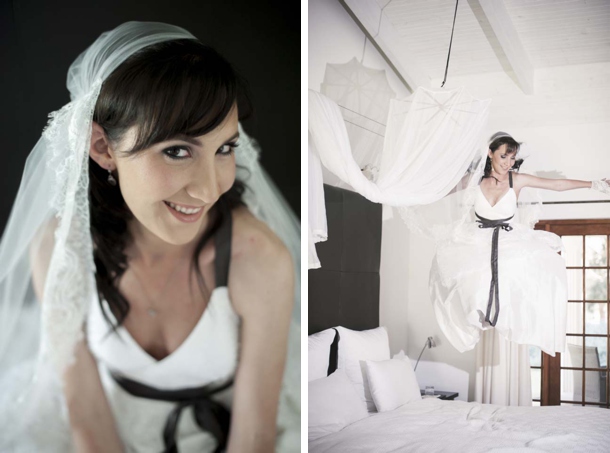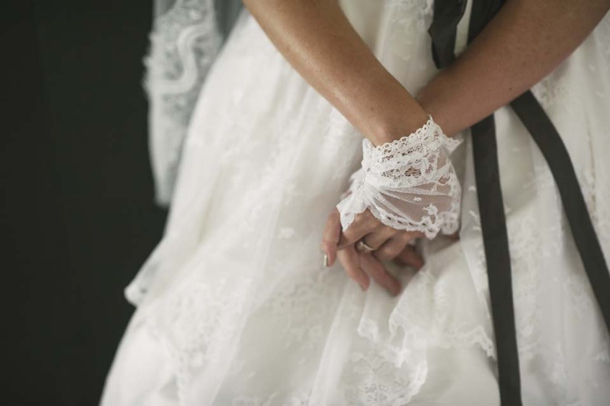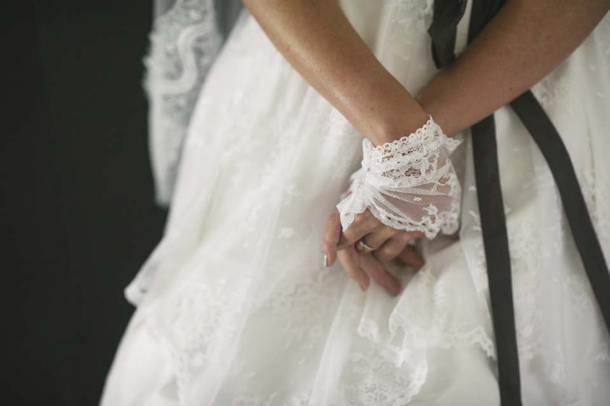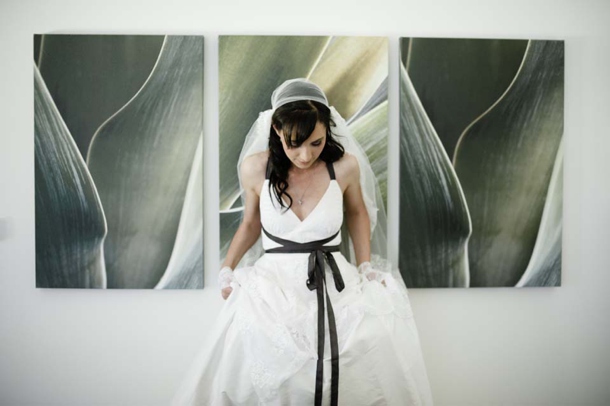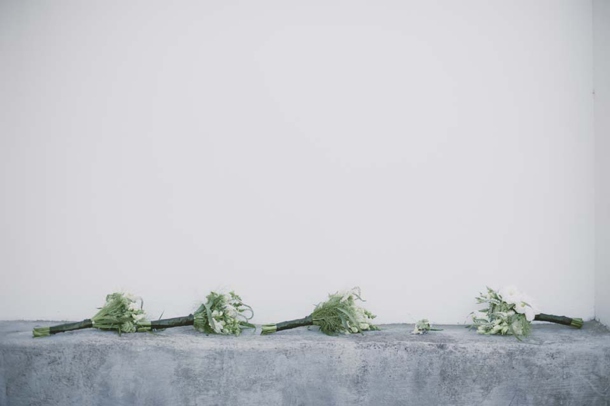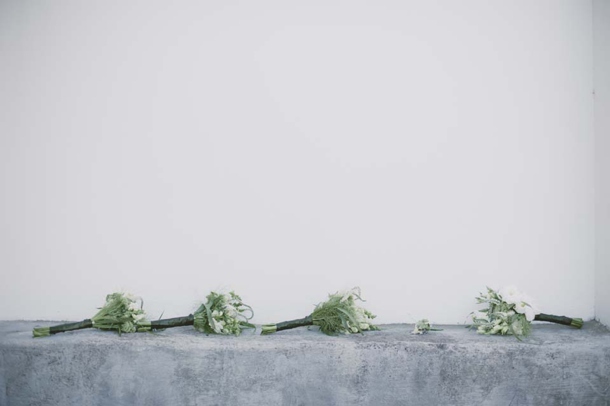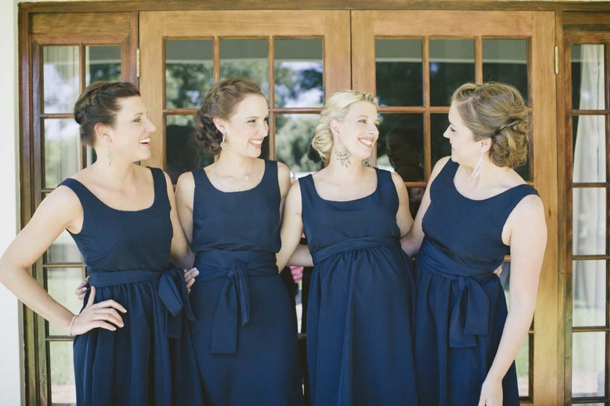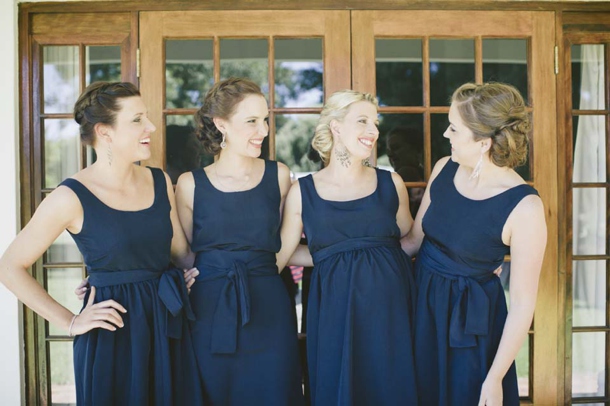 Love Story
I met Willem through his twin brother, Erhard, who studied with me. Initially Willem didn't think we would make a good fit, breaking my heart one day! But luckily it took him less than 24 hours to change his mind. Willem is an HR consultant and I am a software developer – I guess he fell in love with the fact that I could beat him at his own (online) game ;)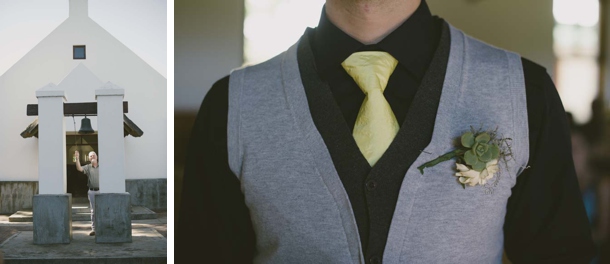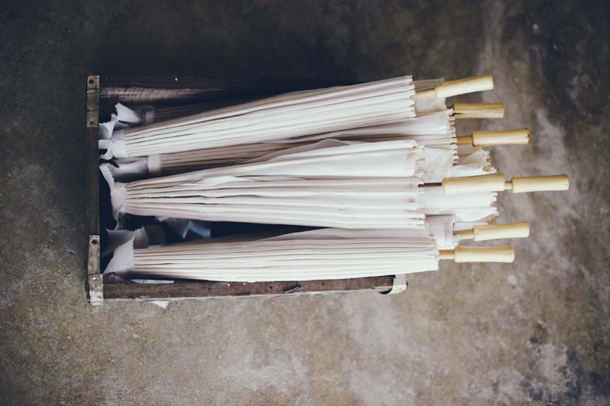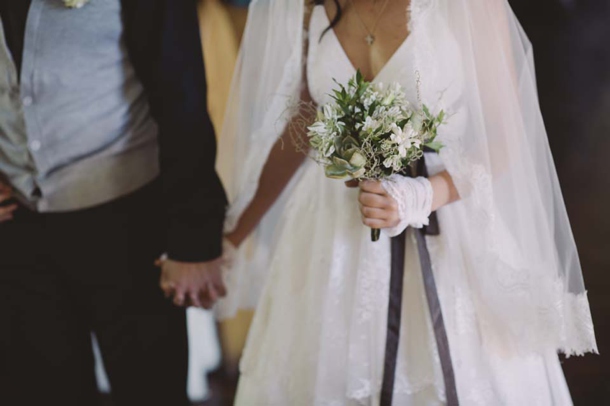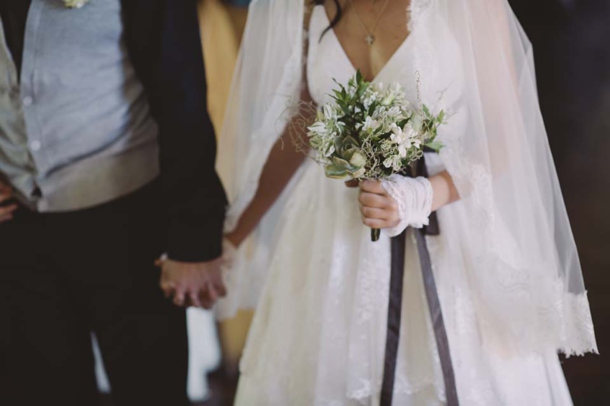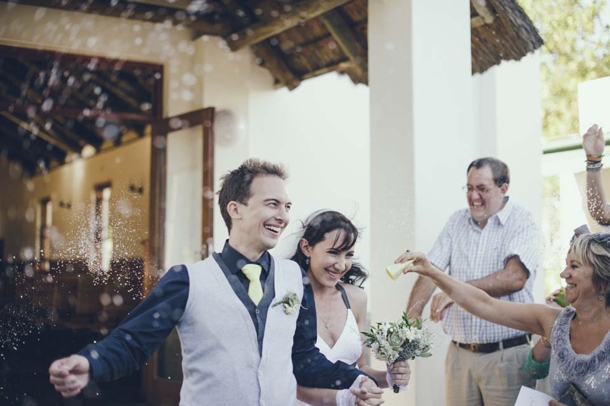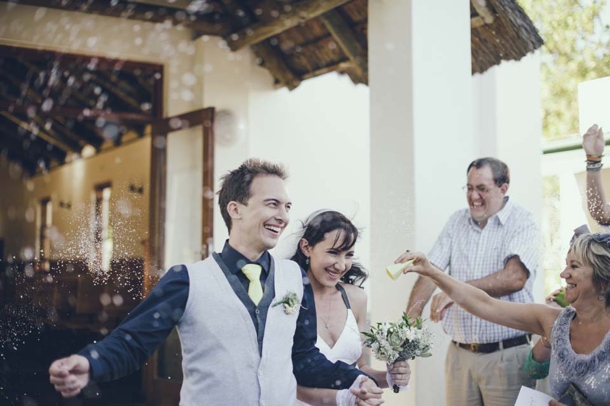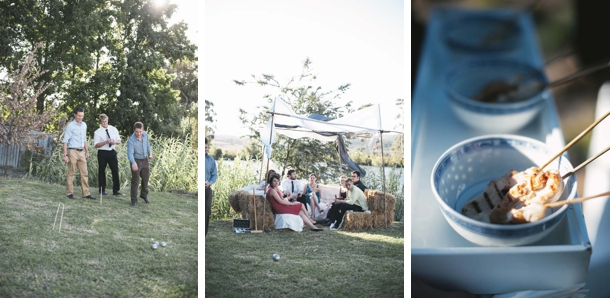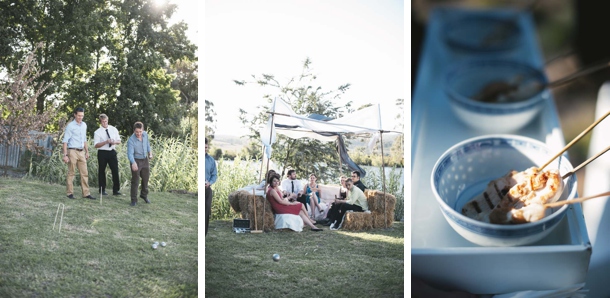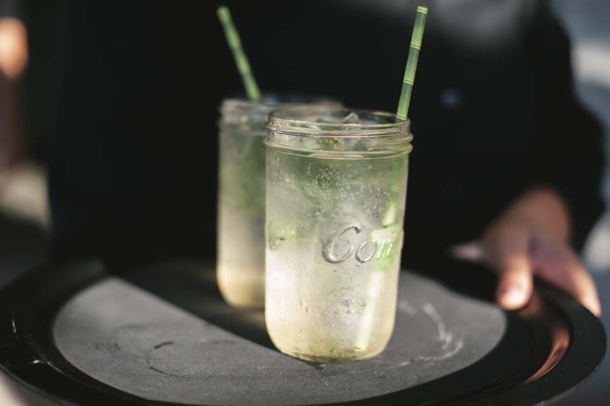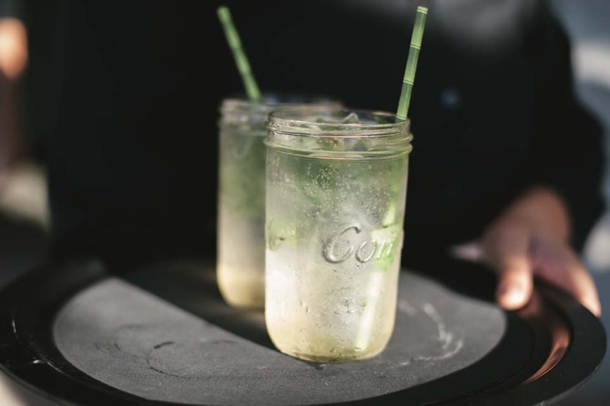 Wedding Style
My favourite colour is green and Willem's is purple, so we went with purple/blue/green and yellow for some sunshine, making a mixture of colours to work with. Despite the fact that our wedding looks like a bit of a fairytale, we were actually not focused on that. Our main idea was to make people laugh and have fun. There were a lot of little 'logical' details for our guests, like a game or two for fun, some 'emergency items' in the bathroom, lawn games and gifts that (in my opinion) were useful. We had the crowd entertained all night and doing some line dancing at the end. My mother read a piece from Dr Seuss from 'Oh the Places You'll Go' for her speech that was really sweet and fitting. Willem and his brother had everyone laughing during their toasts and lining up for the strangest photo booth shots I've seen in ages!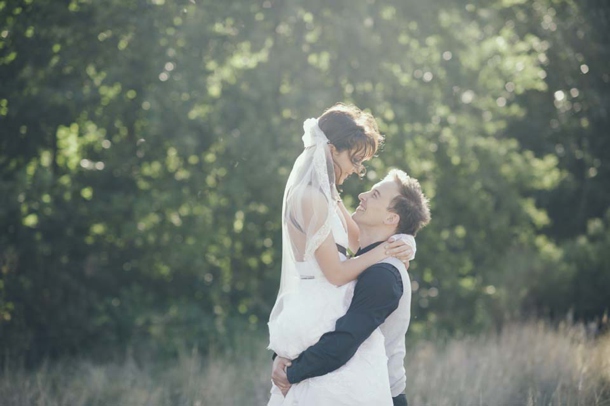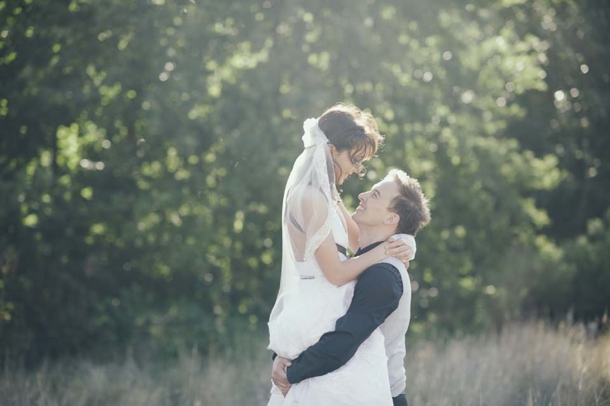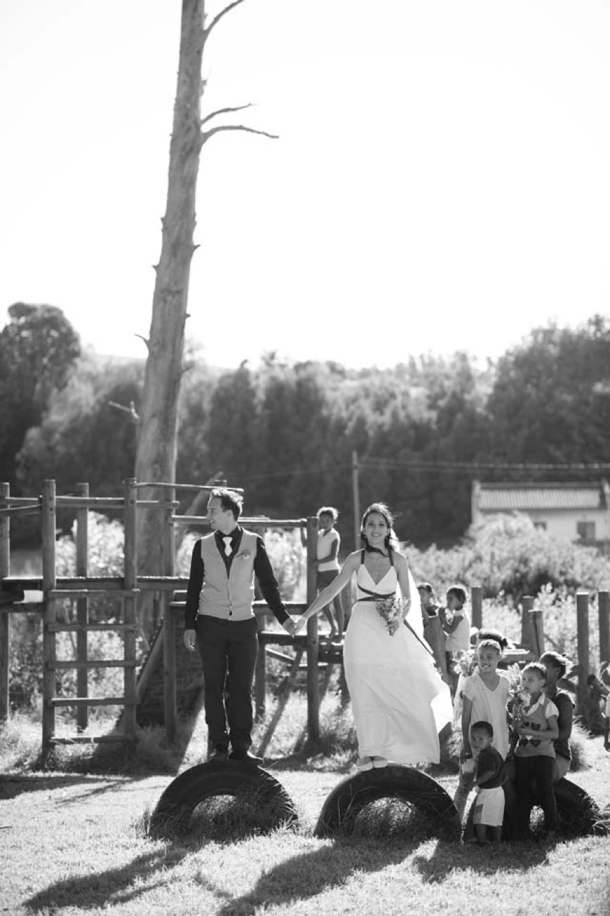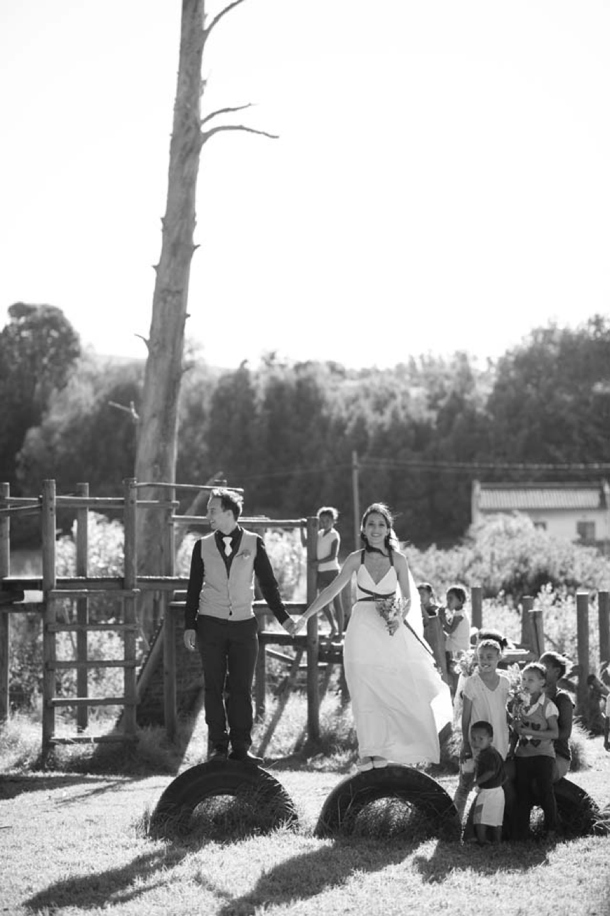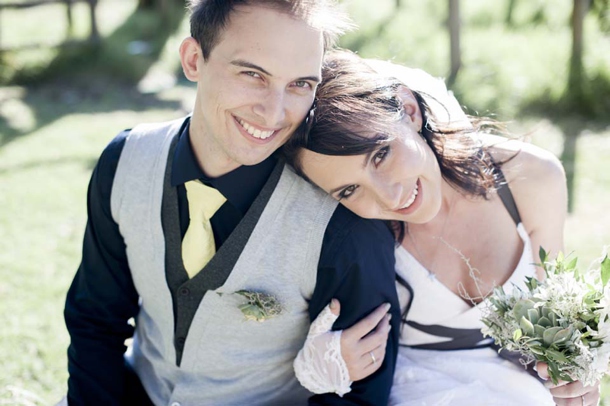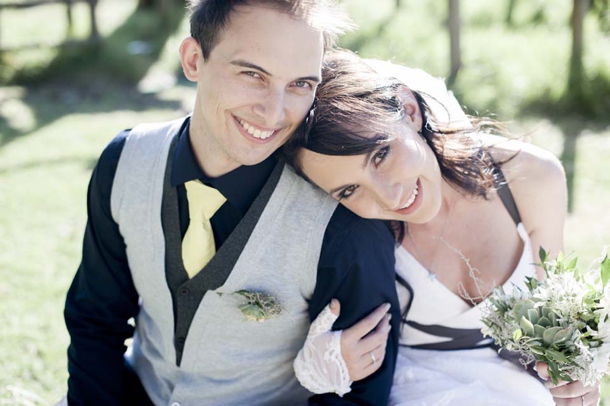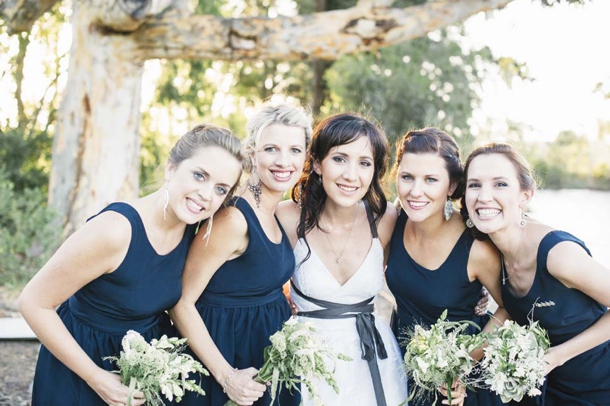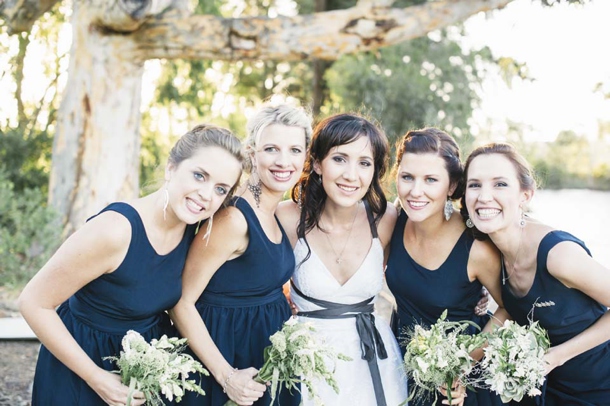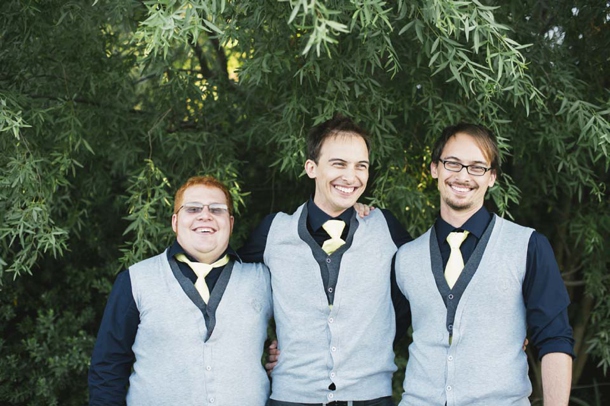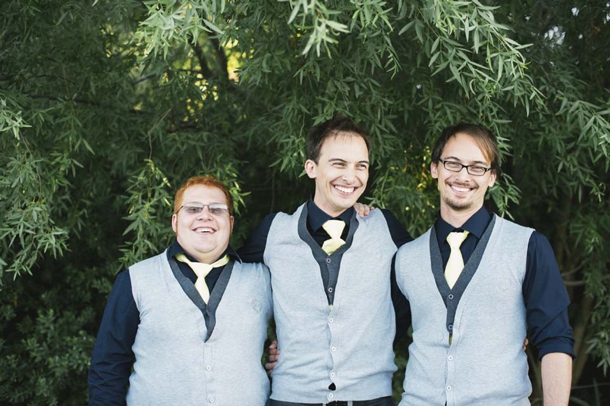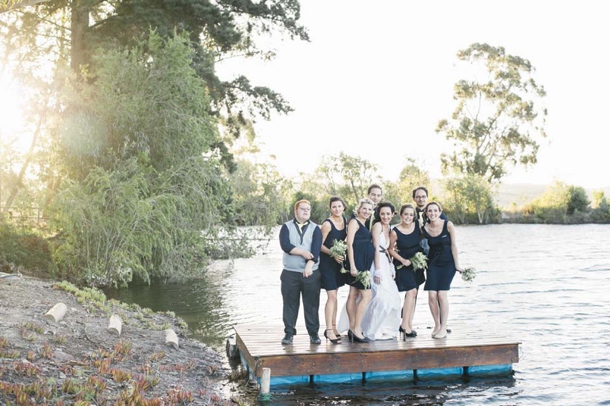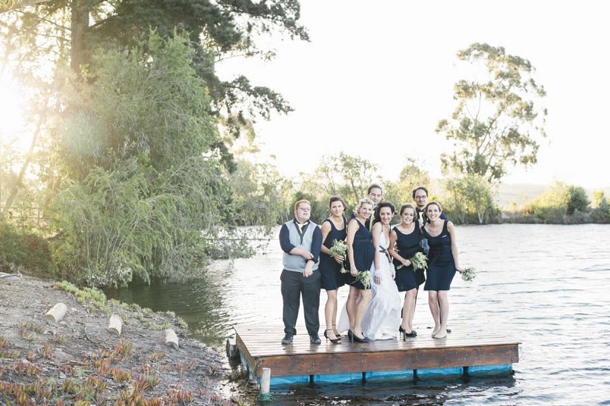 Wedding Details
Willem and I enjoy making people laugh and provoking their thoughts. We had quotes I have gathered over time and humorous pictures Willem liked painted on canvases (in our not-so-artistic style) on the wall. The venue is actually an art gallery so it worked out perfectly. We thought it would be interesting for the guests to view when they were wandering around and we were running around. We made little buildings with escort cards so that people would go to the building that represents how they know us to find their seats – unfortunately the cards got lost on the wedding day, but it just became a pretty décor item! As a couple, our friends know that our gifts are usually well thought out and practical. For favours, I made wall calendars with quotes for every month for all the ladies and we made secret compartment books for the gents. Both gifts were time consuming, but a lot of our guests travelled far and it was expensive to come, so we wanted to make sure they felt it was appreciated.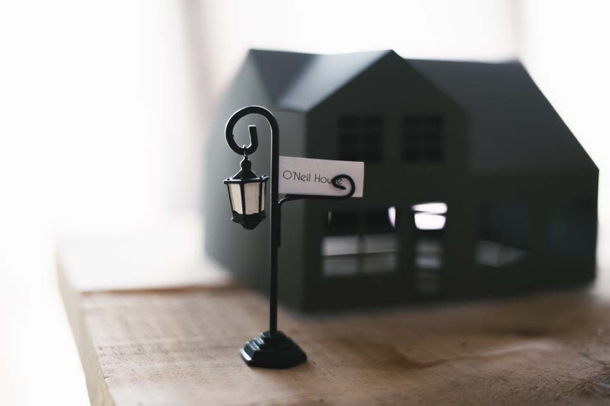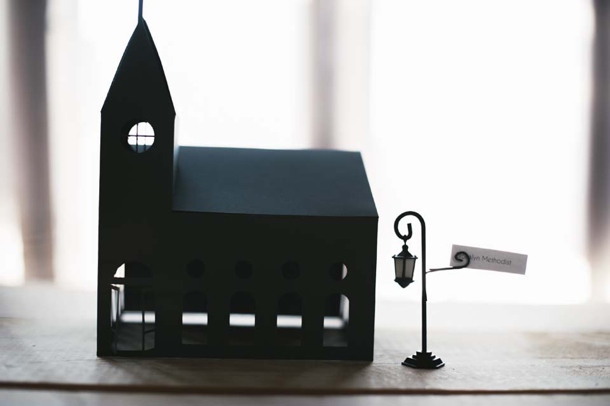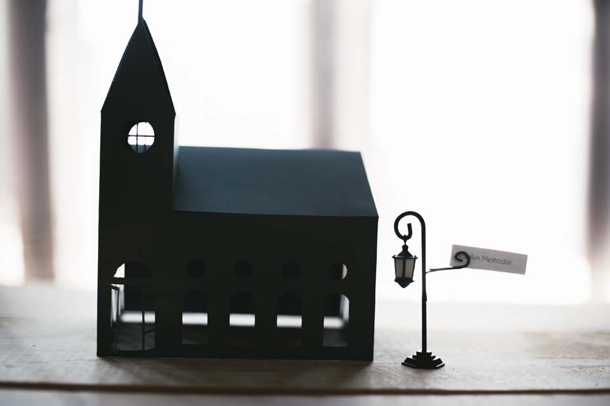 The Dress
My mother made my dress, gloves and garter belt. The dress had pockets… I loved that!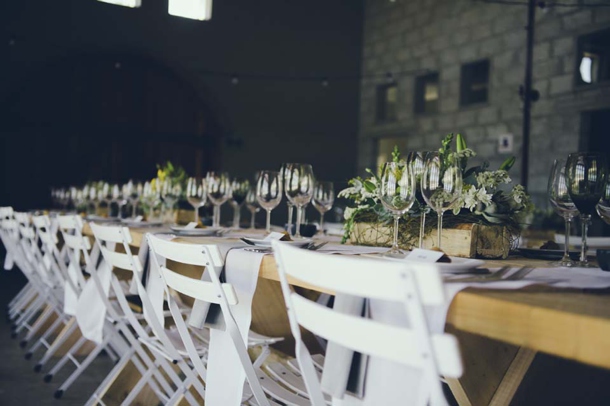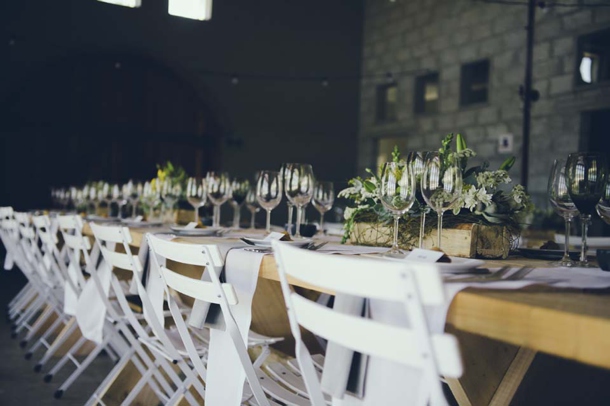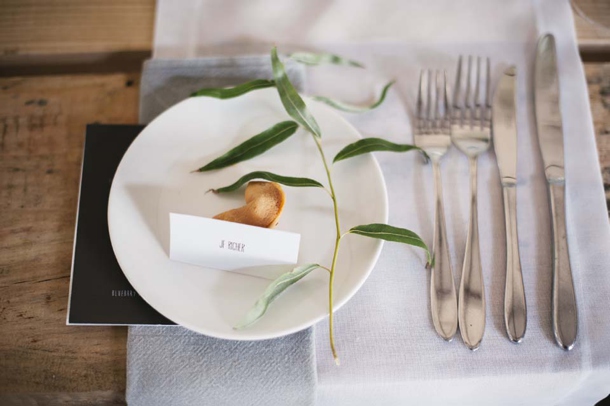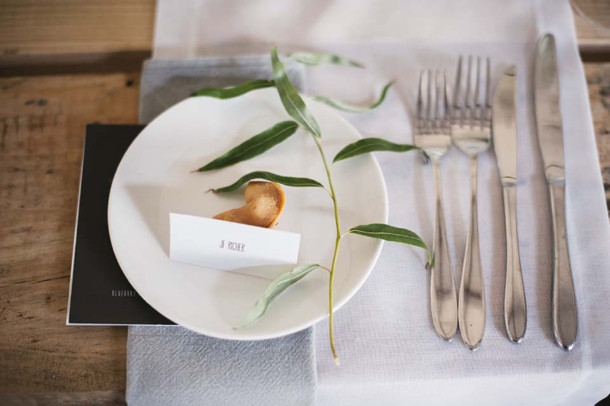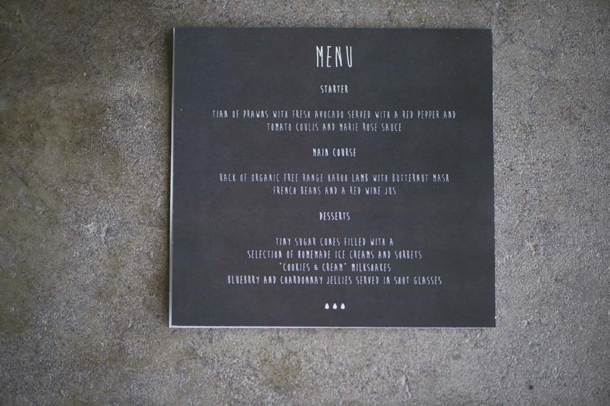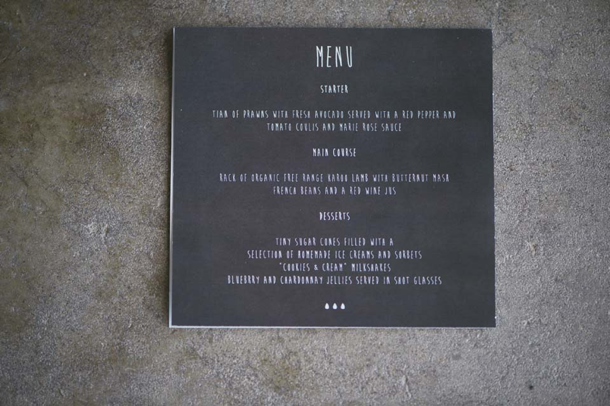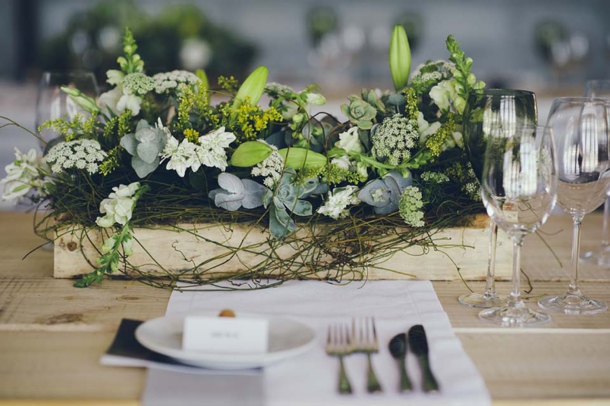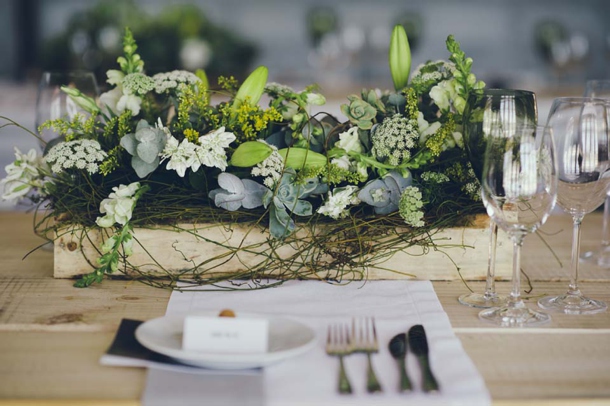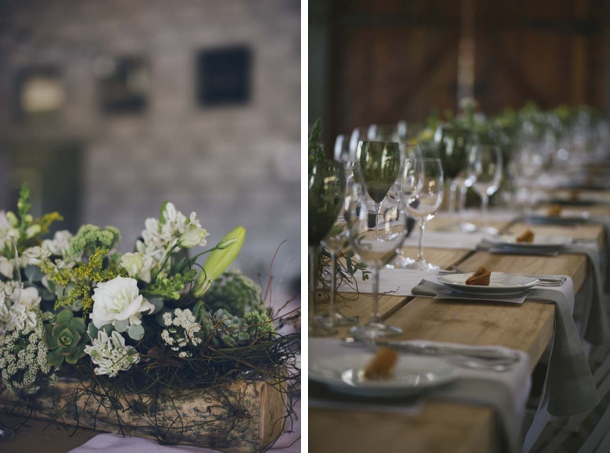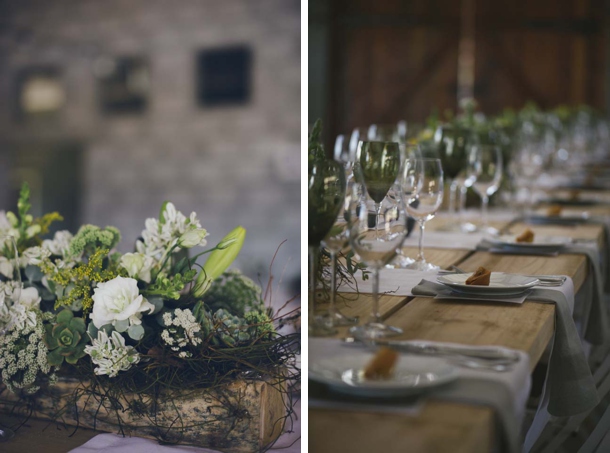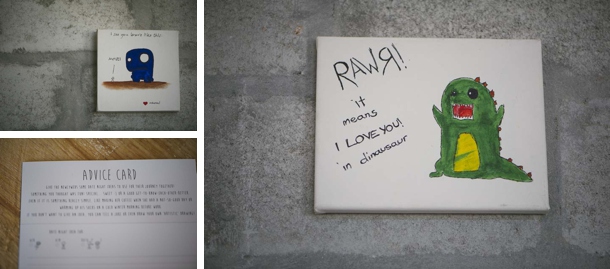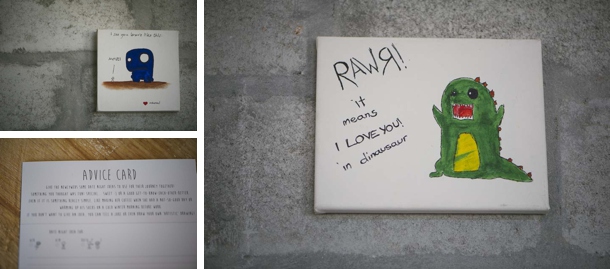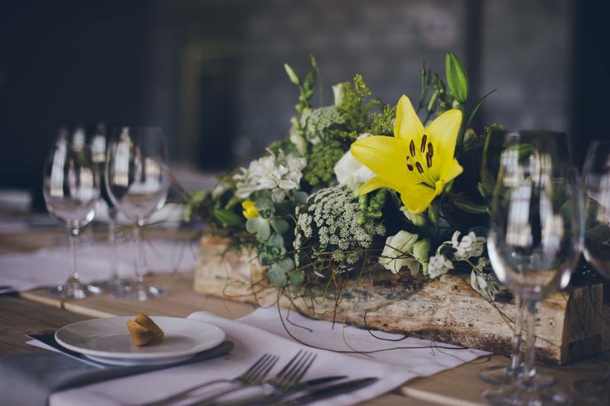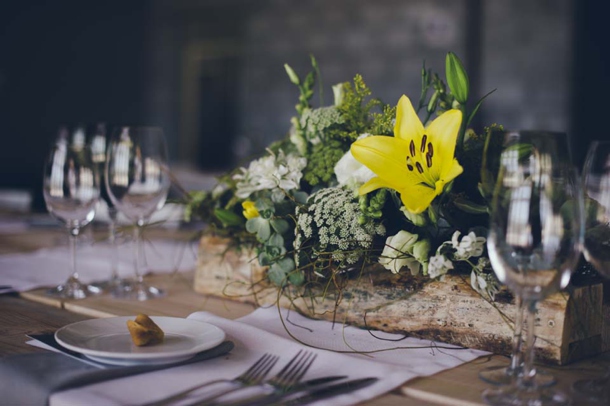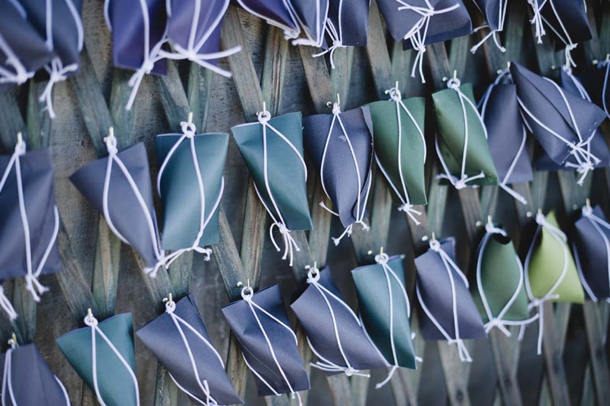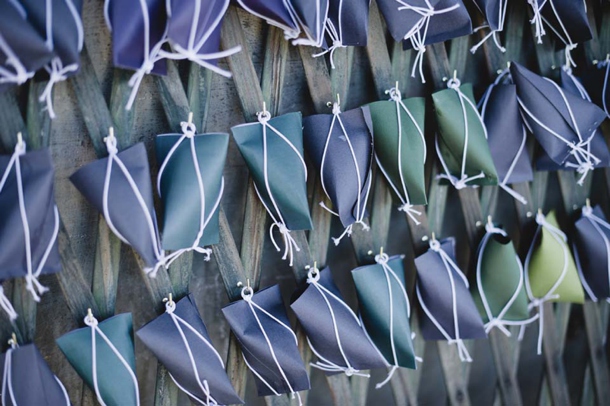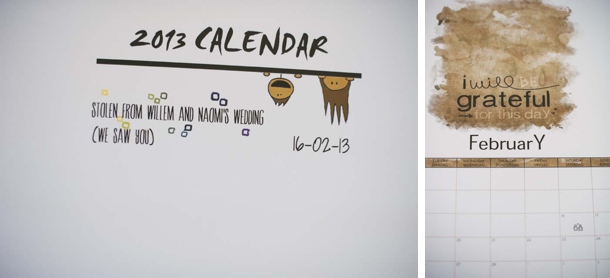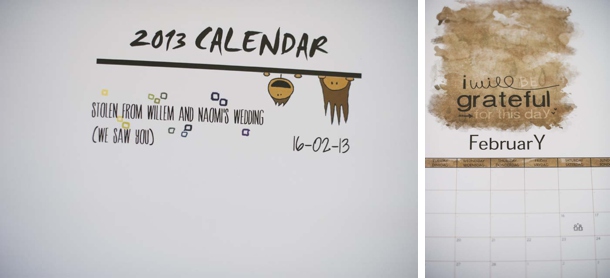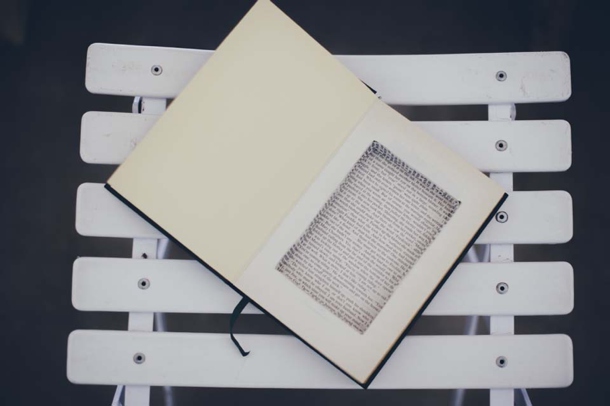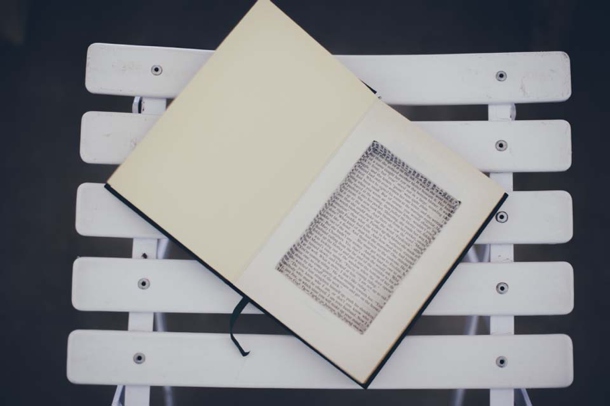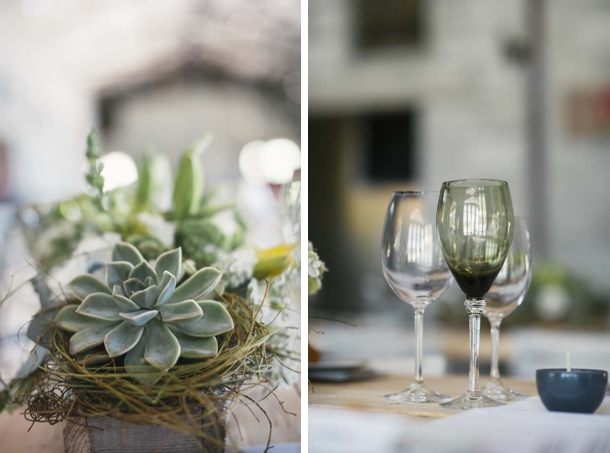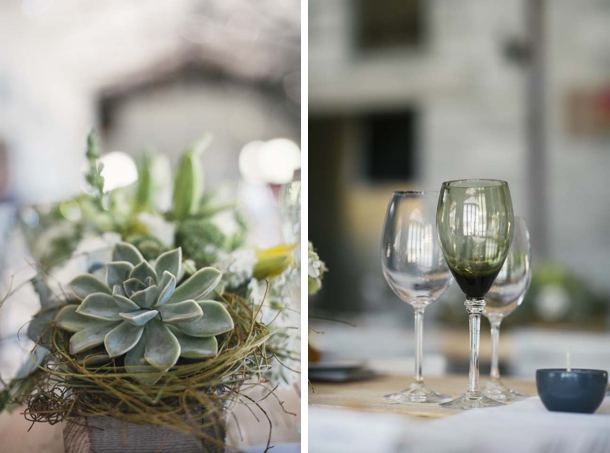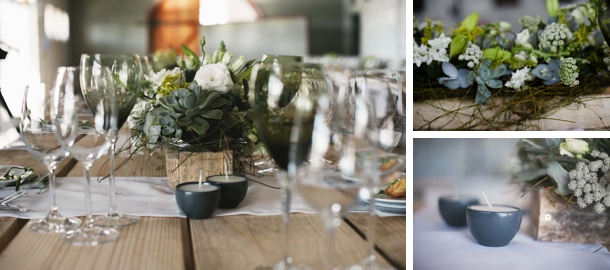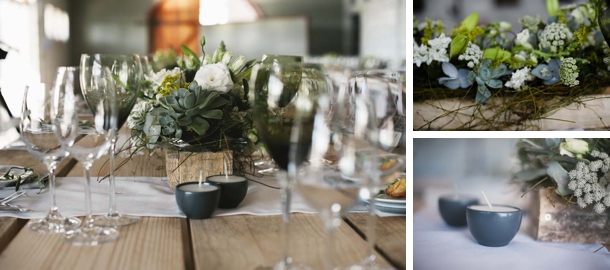 Memorable Moment
When the waiter asked me where my husband was sitting, my heart jumped!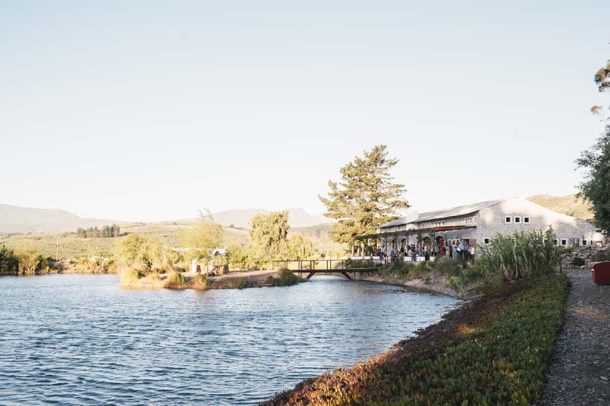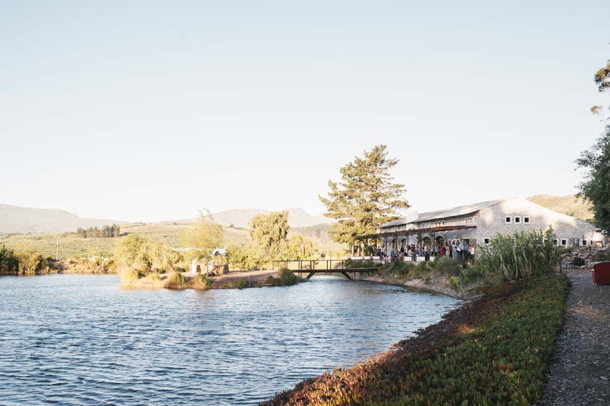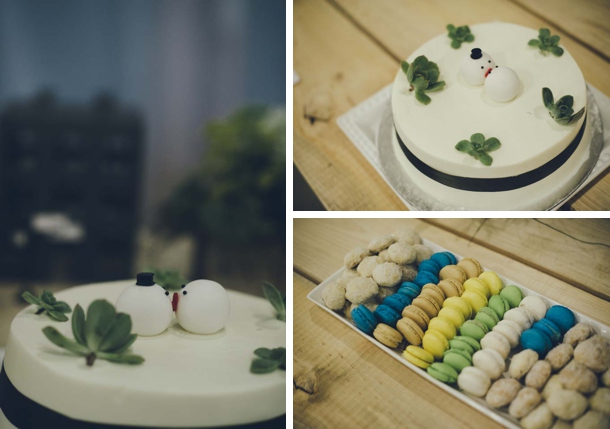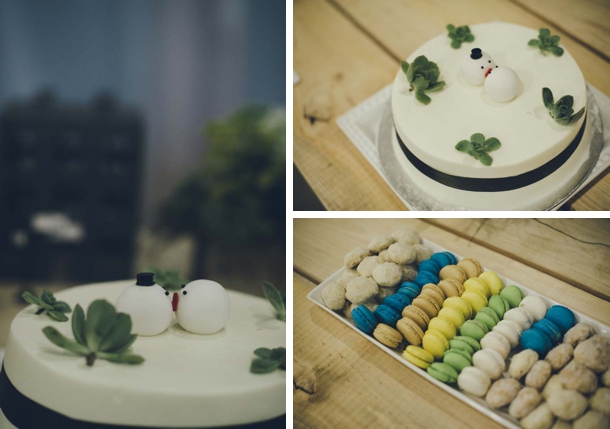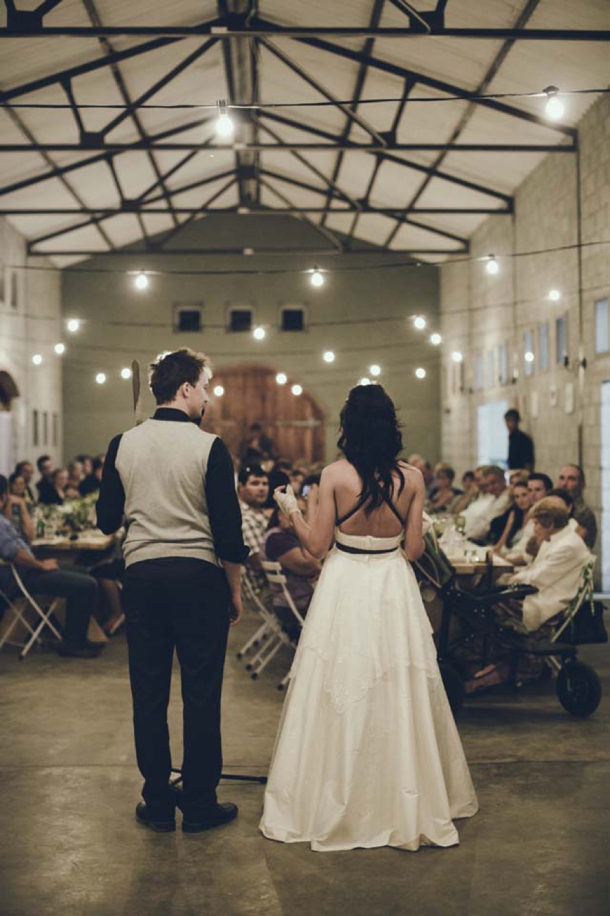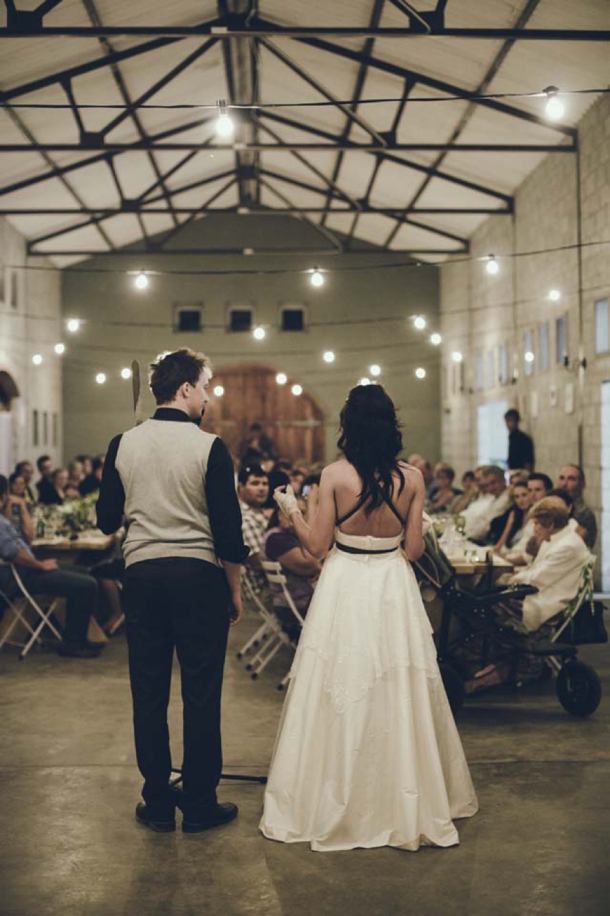 Advice
Take this from a girl who was raised by a seamstress for a mum: eat each time before you fit your dress or you will have to choose between food or comfort midway through reception.
This is the best advice I got: Remember that your wedding is only one day in your life. It's not going to be the best day of your life, because the best part comes after that day. (yes, marriage trumps the wedding day by far!). So take the time to invest in marriage prep/marriage courses because if you and your hubby are talking the same language, it will be a good day… and keep you sane when family and friends cause unwanted tension. Most people spend about 250 hours to plan their wedding, but very little for what comes after that.
Don't think colors/themes/styles – think of what kind of atmosphere you want. This way your things won't clash and guests will say 'Oh this is so his/her personality'.
The speech makers – tell them to prepare, and remind them continuously. Only in the movies do people 'wing it' and still sound good.
And bride, no work the morning of the wedding! The day is busy enough, you need to start the day relaxed and easy paced.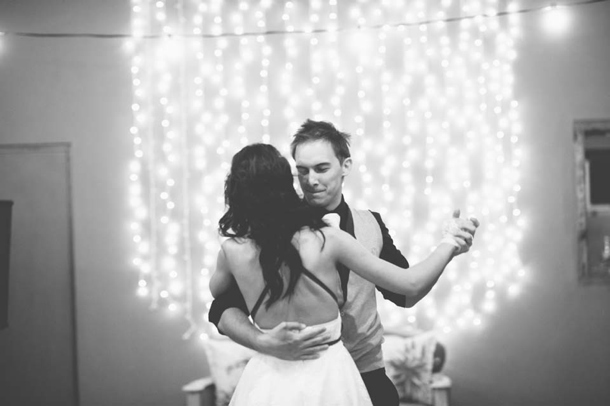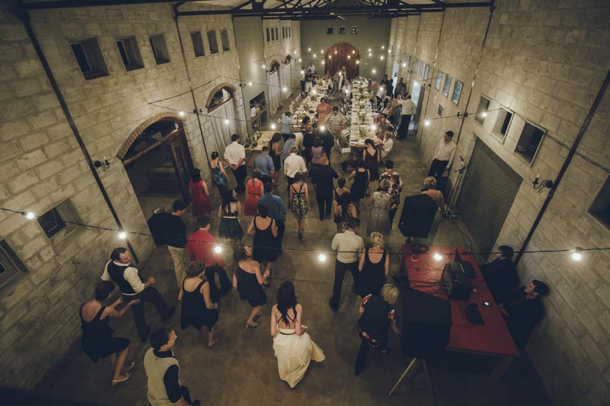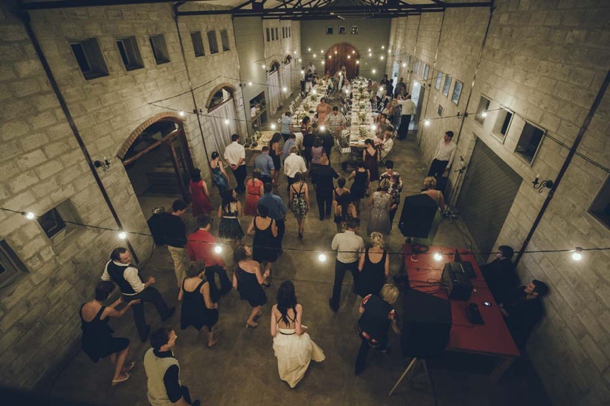 See more from this wedding on Jules' blog.
SERVICE PROVIDERS
Venue: Glenbrae Studio | Photography: Jules Morgan | Co-ordination, flowers & decor: Marina Potgieter for Glenbrae | Cake: Charly's Bakery | Bride & bridesmaids' dresses: Rene O'Neil (Bride's mother) | Makeup: Merlene Joy | Hair: Ida Webster | Line Dancing: Dawn Sanford