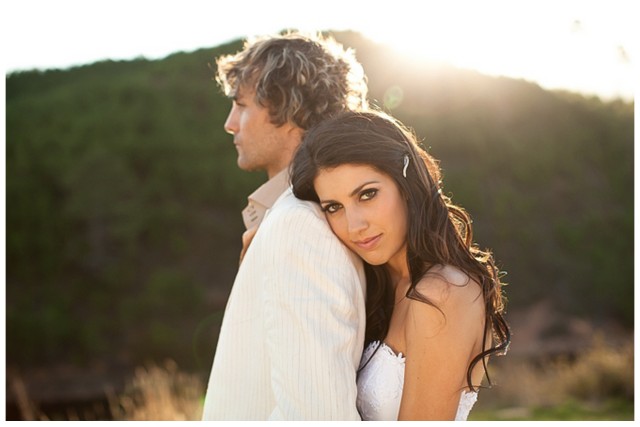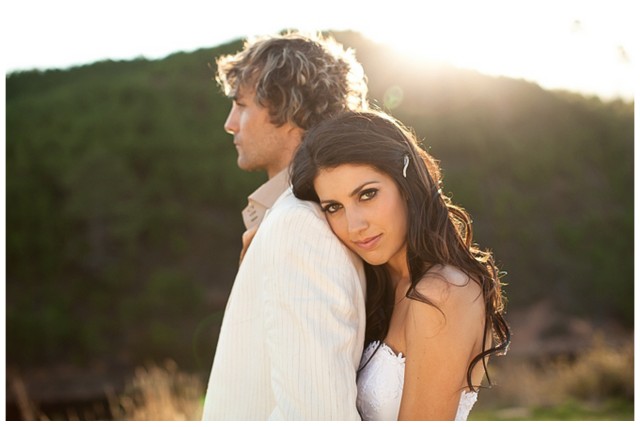 What do you get when you mix together a beautiful outdoor setting (Mofam in Elgin), simple but covetable rustic-DIY decor, and two of the most attractive people ever to put on a dress and a suit? This wedding, is what. And you guys, it is a cracker. Luisa in her floaty dream of a dress (loving the sash and rosette detail), bridesmaids in lace and groomsmen in panamas (loving the Gatsby-esque styling here), a surfer-boy groom in a killer suit – and that's just what they wore. Let's not forget the simple (but very chic) rustic styling (I am loving the idea of the tree centrepieces instead of flowers, especially combined with the chalkboard details) and twinkly fairy lights under a Bedouin tent. Oh my word, and the couple shoot – you could eat the light with a spoon. This here is Catherine Mac showing us why she's one of Cape Town's rising stars, and I can't help it, the word 'swoon-worthy' begins to come to mind. So before I start bringing out the wedding blogger cliches, you'd better get on with falling in love with it for yourselves.
From the lovely Luisa:
Ashton and I met through my cousin, who was one of his good friends, and then went on to become best friends ourselves. We started dating a year after we met, and went out for five years. He proposed over a weekend away in Stellenbosch. He blindfolded me and took me on a mini excursion around the hotel we were staying at and when eventually he asked me to remove the blindfold, he was on one knee with the ring in one hand and a bottle of my favourite champagne in the other. We went on to have a picnic, re-enacting our first date, down to the exact same snacks he had prepared then. It was just perfect!
We stumbled across our venue, Mofam, while surfing the web, and knew straight away that it was going to be the perfect venue. I always wanted an outside fairytale wedding in a Bedouin tent and Ash (being a surfer) always wanted to get married overlooking water or the sea. We loved arriving the day before with all our bridesmaids and groomsmen. Being able to take in the venue, setting and chill out completely before the big day. Sharon at Mofam was absolutely amazing and took care of everything for us. The girls just relaxed while the boys wake-boarded and canoed the whole day.
Our colour scheme was black and white. Décor was kept rustic and simple – we didn't need to do much anyway as Mofam is naturally breathtakingly beautiful. Just like most people, we had a very strict budget, so we had to DIY where we could. My mom and gran made fudge, meringues and macaroons for our sweet table, and a friend of ours lent us her heart decorations to hang in the trees outside. We made our table seating nametags ourselves – we had hearts cut out of soft wood, painted them with blackboard paint and stuck a peg on the back that would clip onto the wine glasses. With the left over boards we made menus and cool quirky signs that also added to the décor. We hired trees for our centrepieces, covered the base in hessian (burlap) and hung fairy lights on the branches, which not only added to the fairytale atmosphere but was way more cost effective than buying flowers (and also very different). Ash made our save the dates as well as our invitations using a free wedding invitation site over the internet and we sent them via email.
On the day, I loved arriving on the barge at the ceremony and seeing Ashton's expression as he saw me for the first time in my wedding dress. I also loved dancing the night away with my husband, family and best friends. Our wedding couldn't have been more perfect.
I got all my inspiration from wedding blogs and would spend my Saturday mornings at Seattle coffee shop looking through bridal magazines. My advice would be to DIY where you can. It's fun, cost effective and really helps build up excitement for the big day. Ask your friends and family to help – they really love being a part of it all.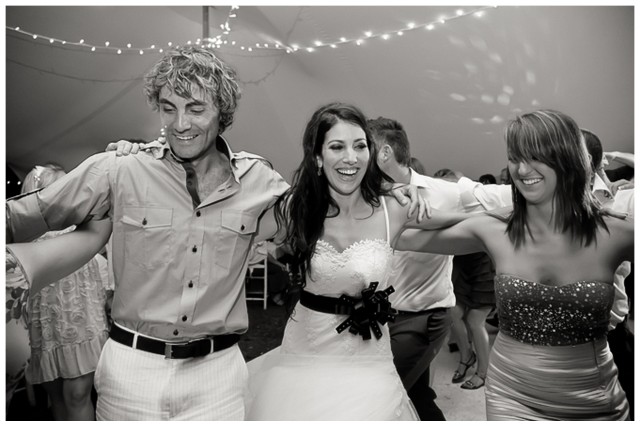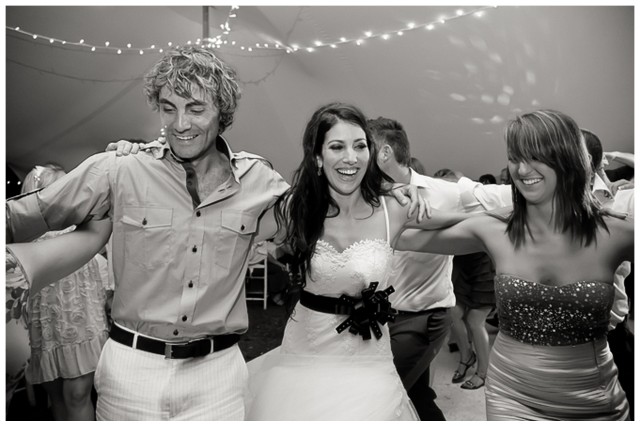 Thank you so much, Luisa and Ashton – wishing you a wonderful life together. Thanks also to the fantastic Catherine Mac – always a pleasure Catherine! You can ooh over more of her pictures from this wedding on her blog.
SERVICE PROVIDERS
Venue: Mofam River Lodge | Catering: Gordon Manuel @ South Hill | Photography: Catherine Mac | Bridesmaids' dresses: Mungo & Jemima | Hair: Leoni (021 7023506) | Makeup: Donna Hay | Hiring: 4 Every Event | DJ: Sound Print