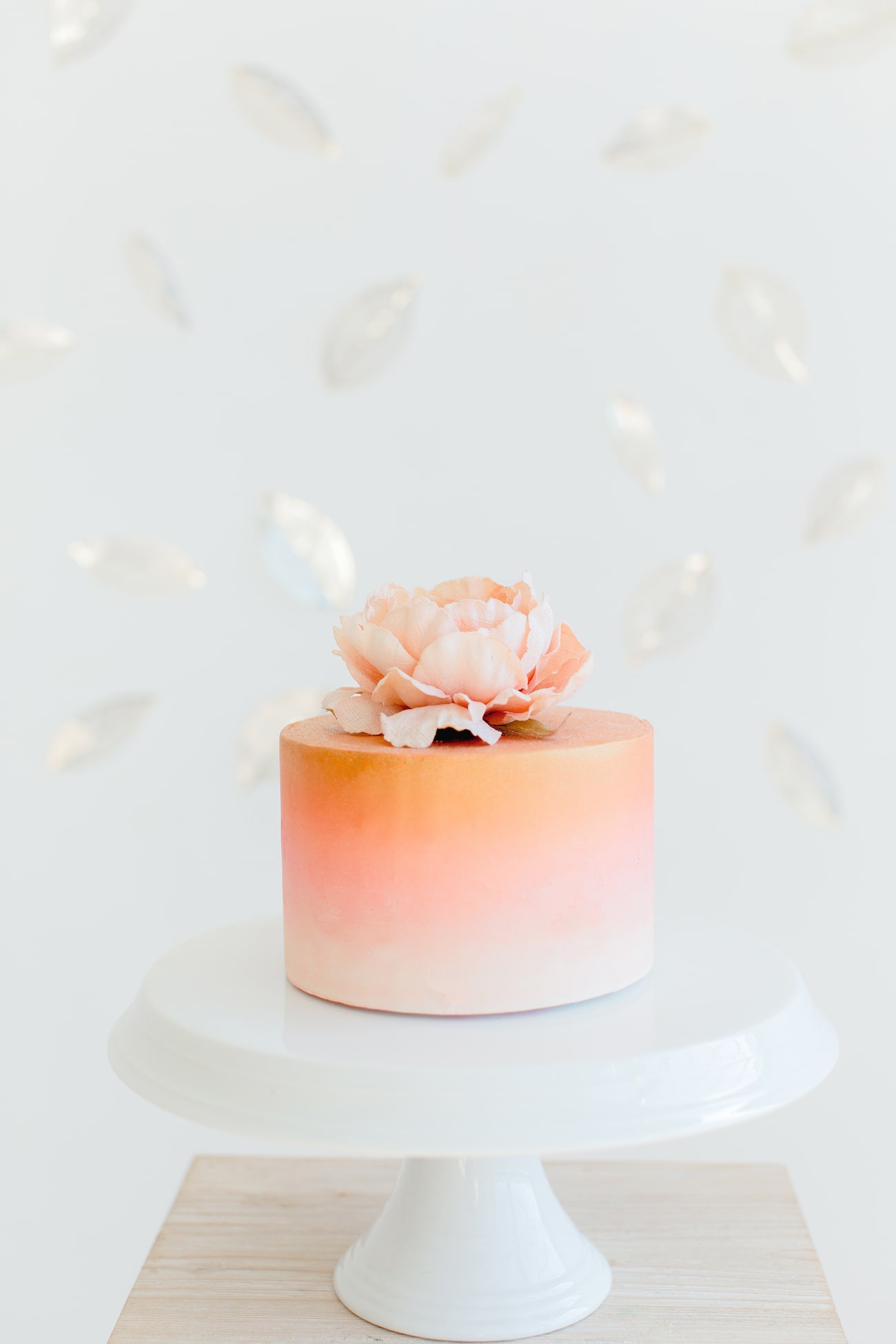 If there's one thing that never fails to inspire me when it comes to weddings, it's beautiful colours and unique combinations of hues. Which is why today's shoot made my little heart sing when I received it from a talented US team headed by Kara Taylor Photography and Peachy Keen Coordination . It was inspired by – believe it or not – a suit. A suit in a gorgeous shade called Osprey Blue (isn't that a wonderful name for a colour?), which combines stunningly with a very soft peachy coral (love this as a soft wedding-friendly alternative to Pantone's new Colour of the Year, Living Coral). The palette is perfectly complemented by series of soft, romantic details (hand lettered watercolour stationery, with transparent escorts as a modern touch), beautiful blooms, and light and airy images in a lofty neutral space. It's just LOVELY. So let's step in and enjoy it, shall we?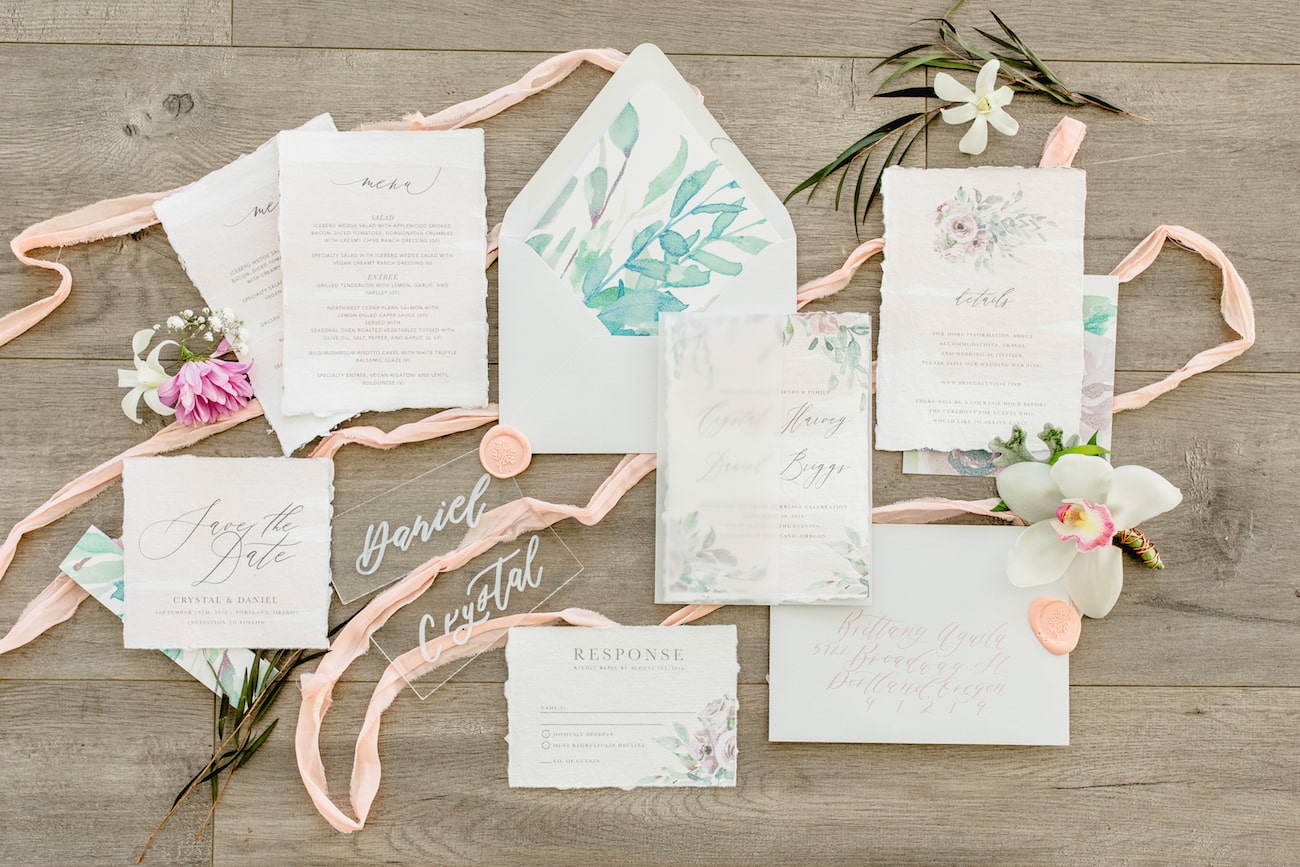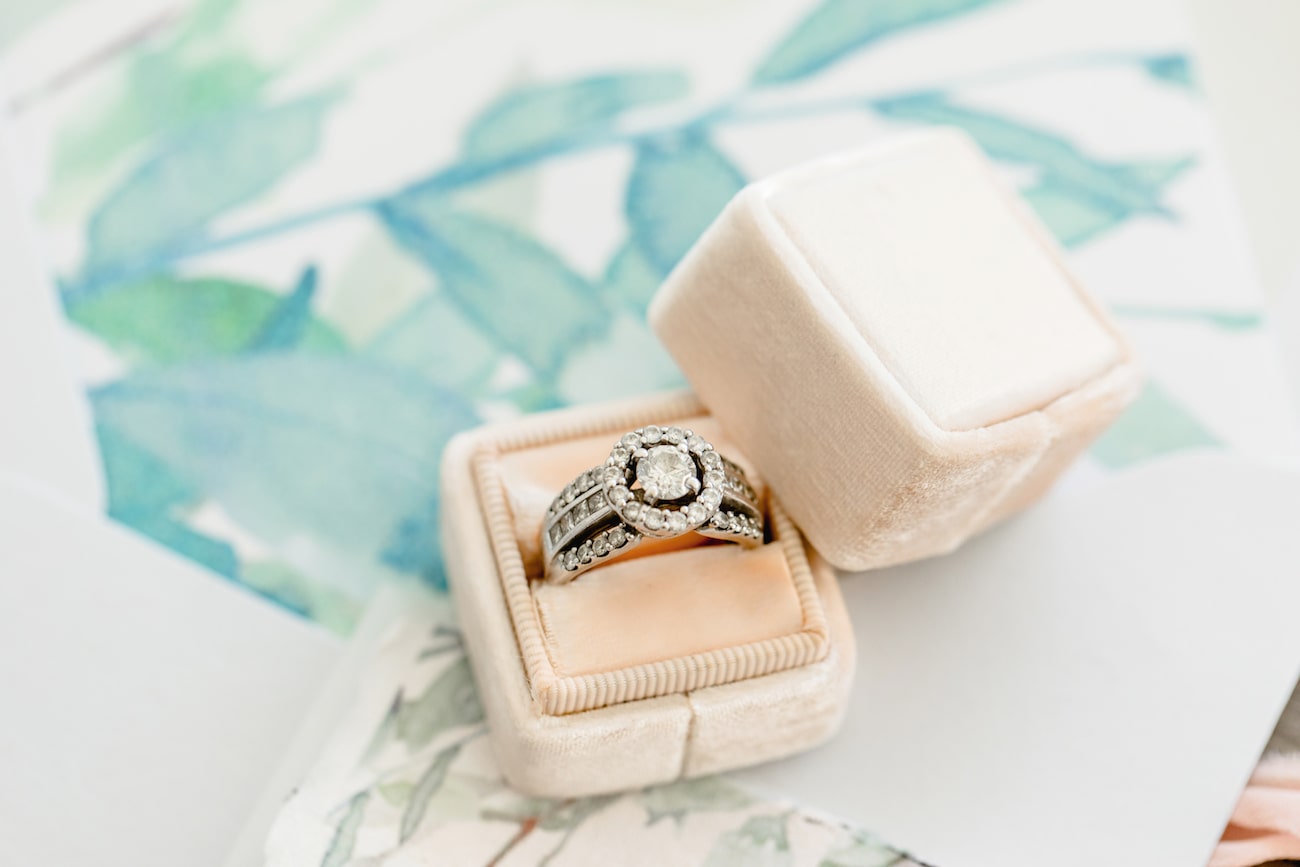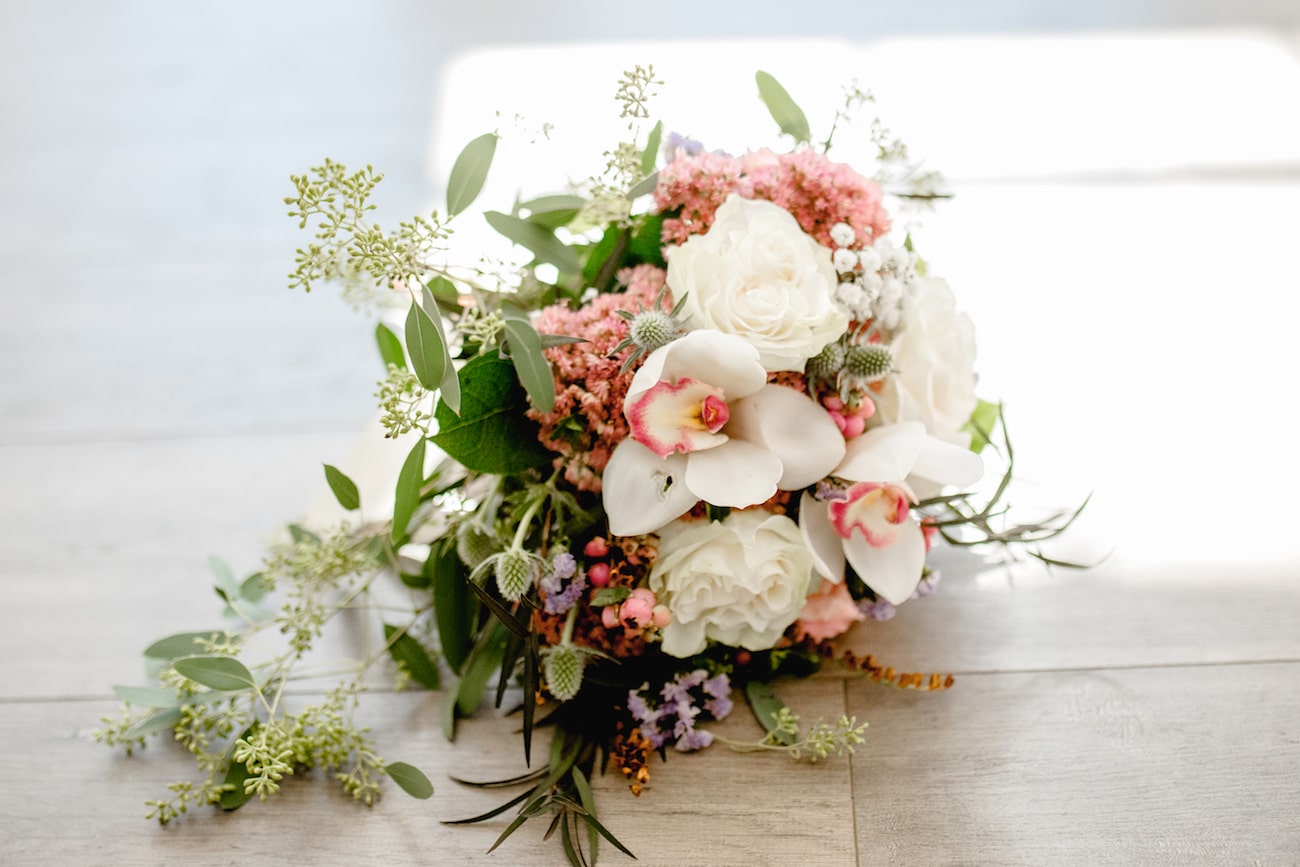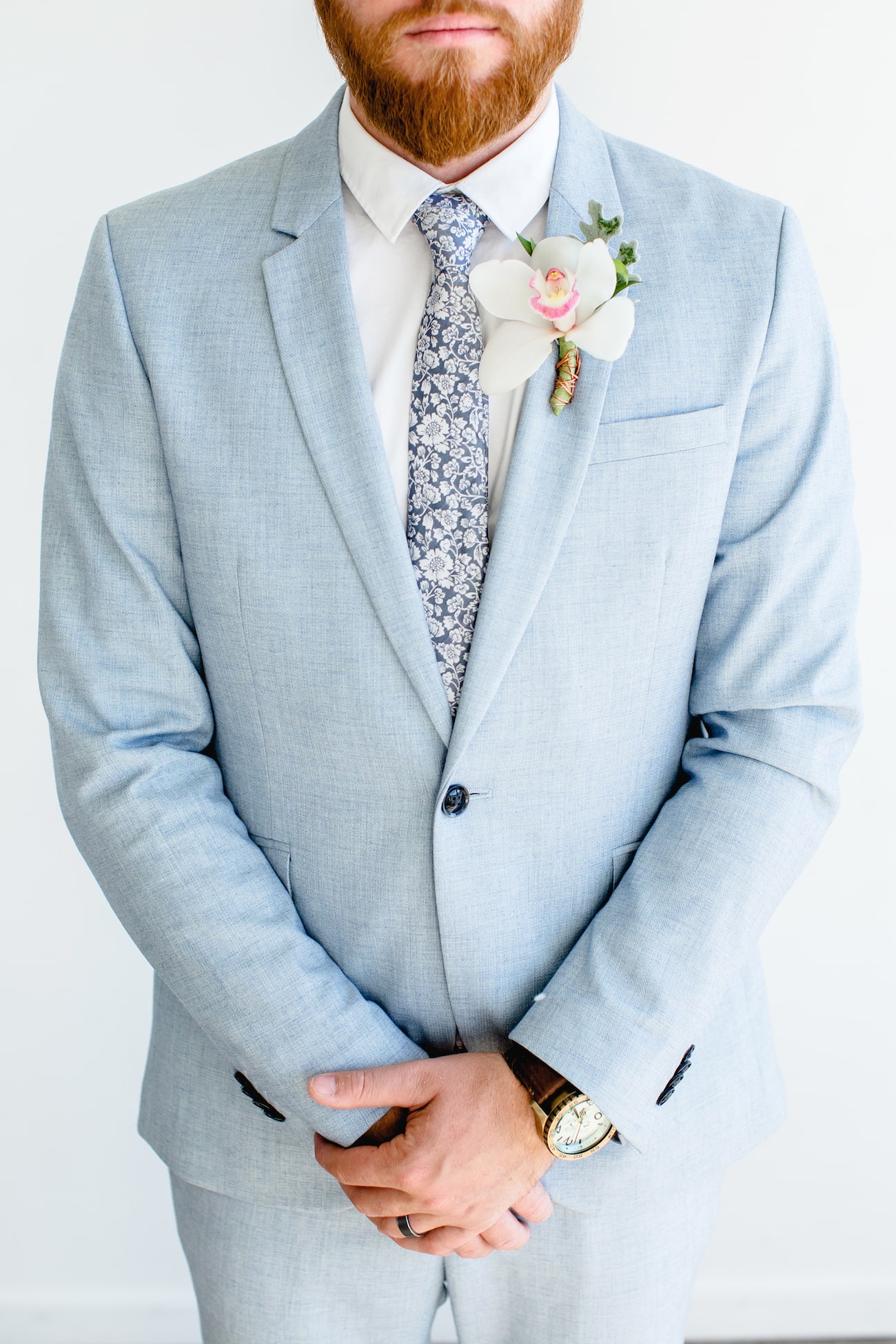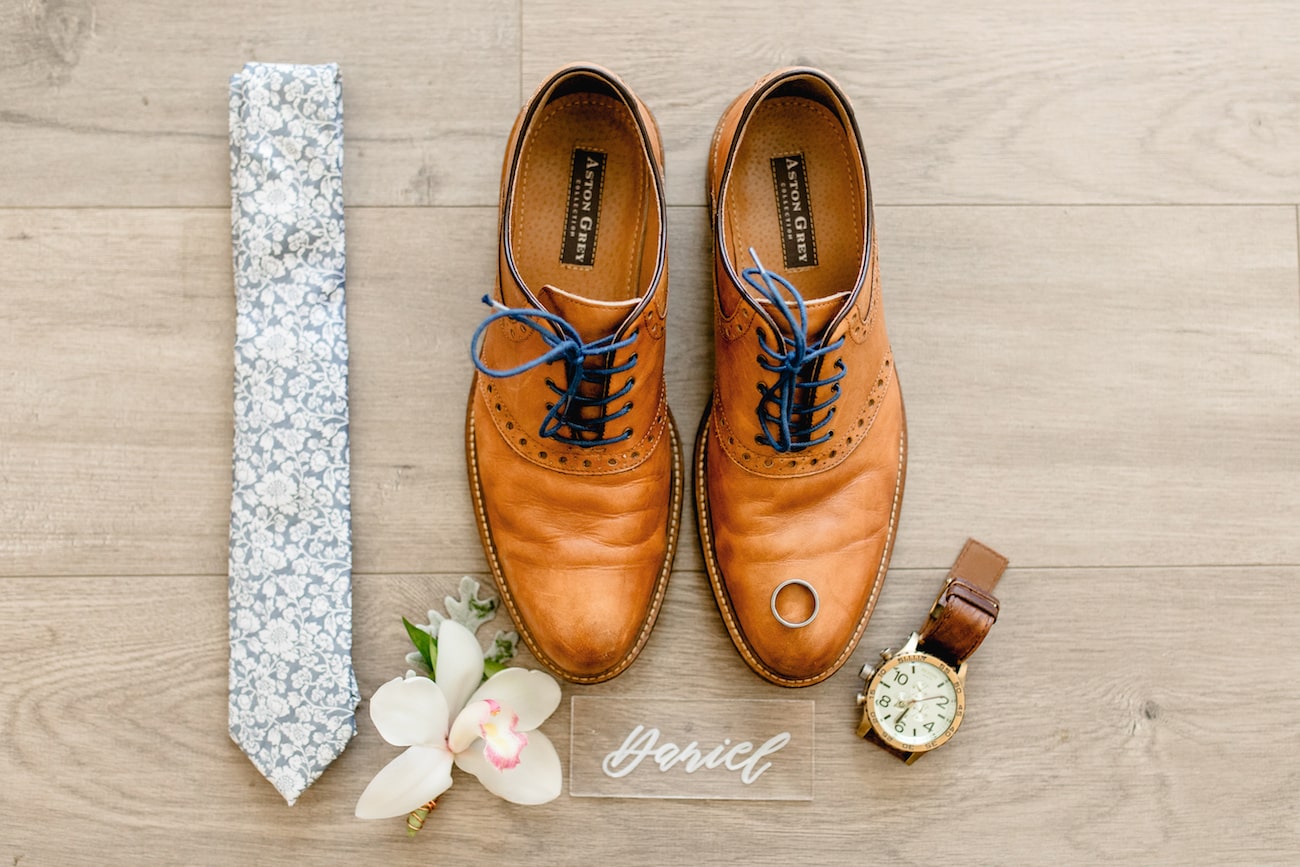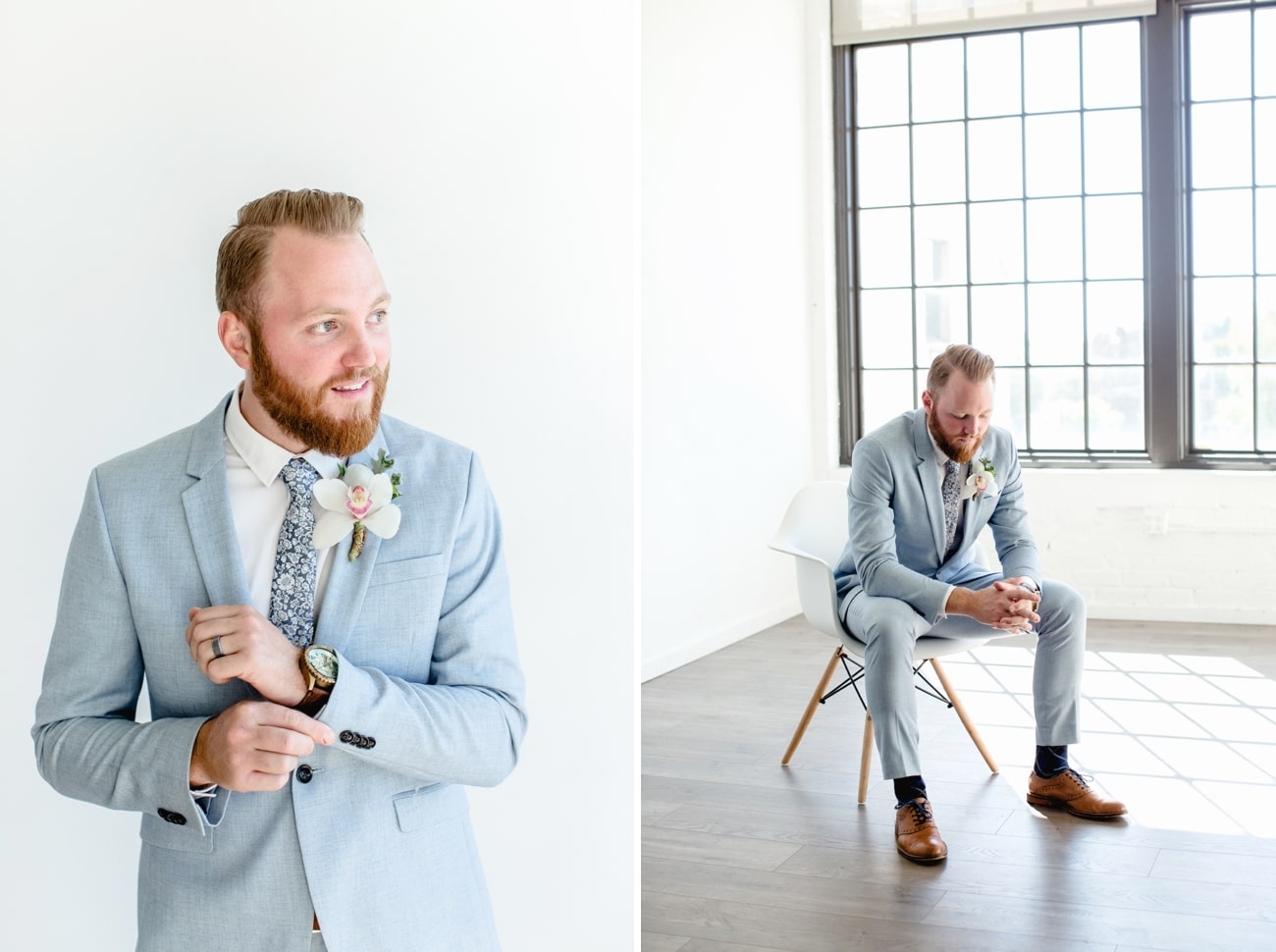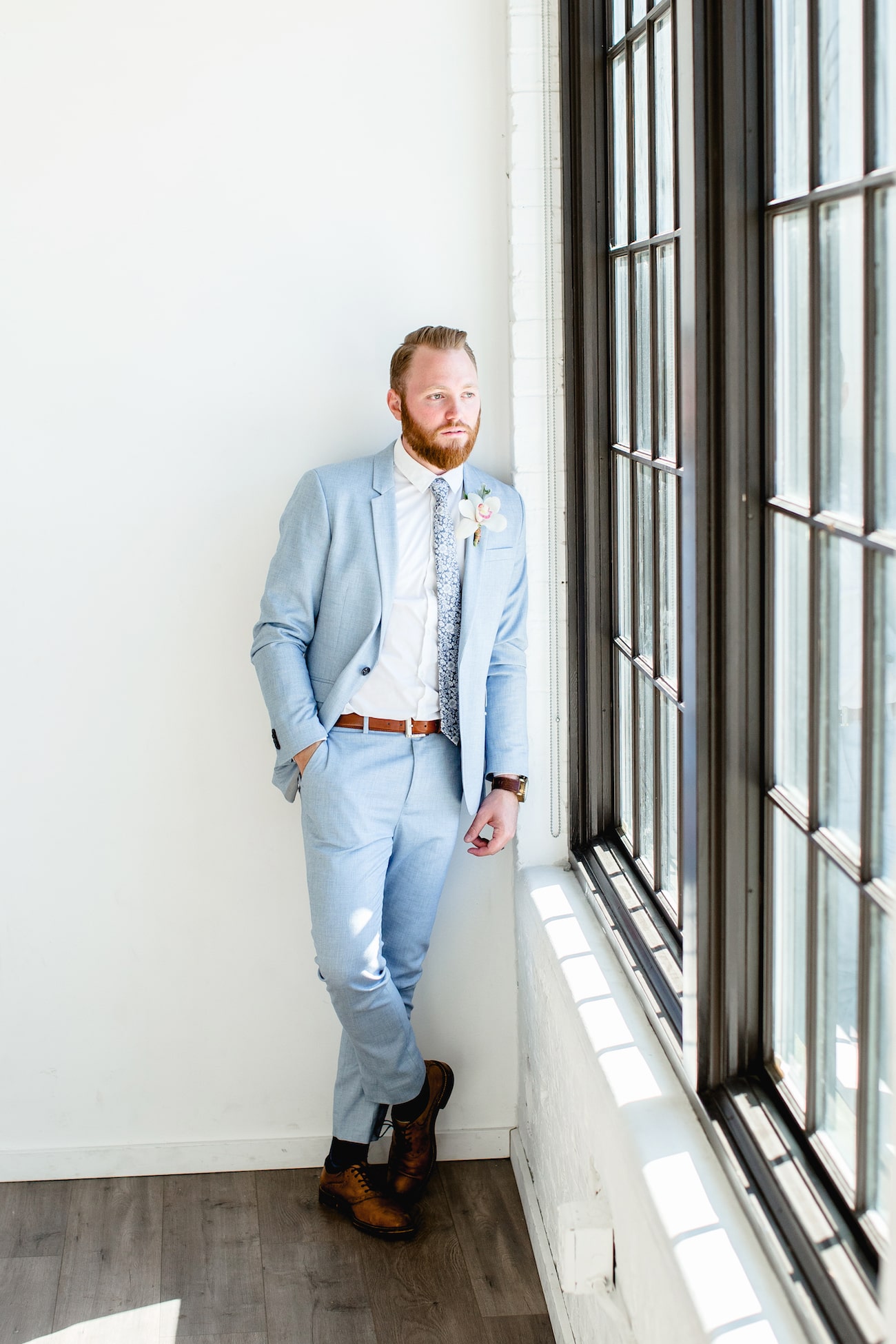 Here's some behind the scenes info from the team:
Our inspiration was based around the suit that our groom already owned (seriously, what a cool guy to own such a unique suit! He credits that to his wife!) We then pulled in other pastel elements that would still be able to pop with soft and airy photos. For our bride, we desired a soft, airy fabric so that her groom could spin her around the room and romantically dip her. Her veil even included soft pearl pink details which was carried through the rest of the gallery. The perfect early autumn day provided ideal natural light and even allowed us to play with shadows. We really decided to focus on the couple and their loving interaction!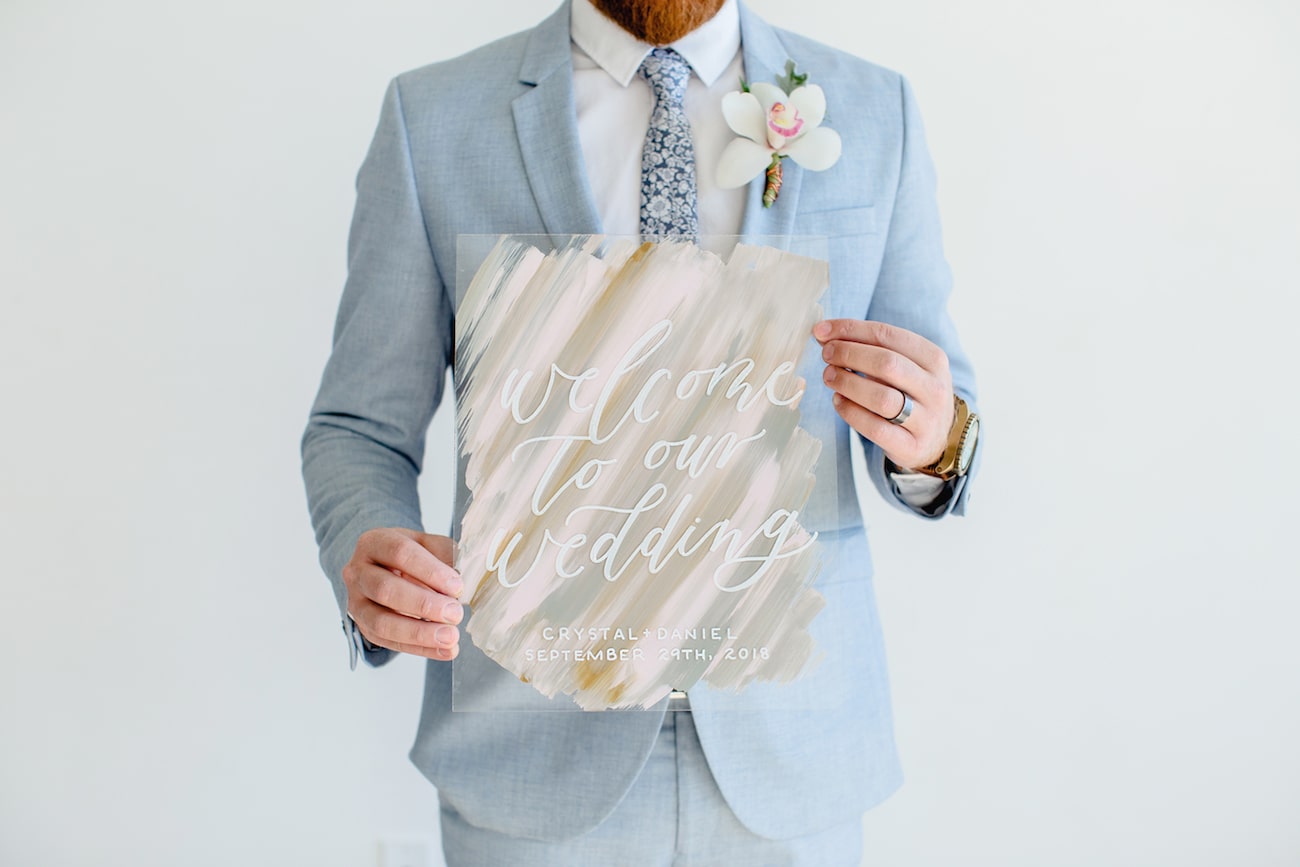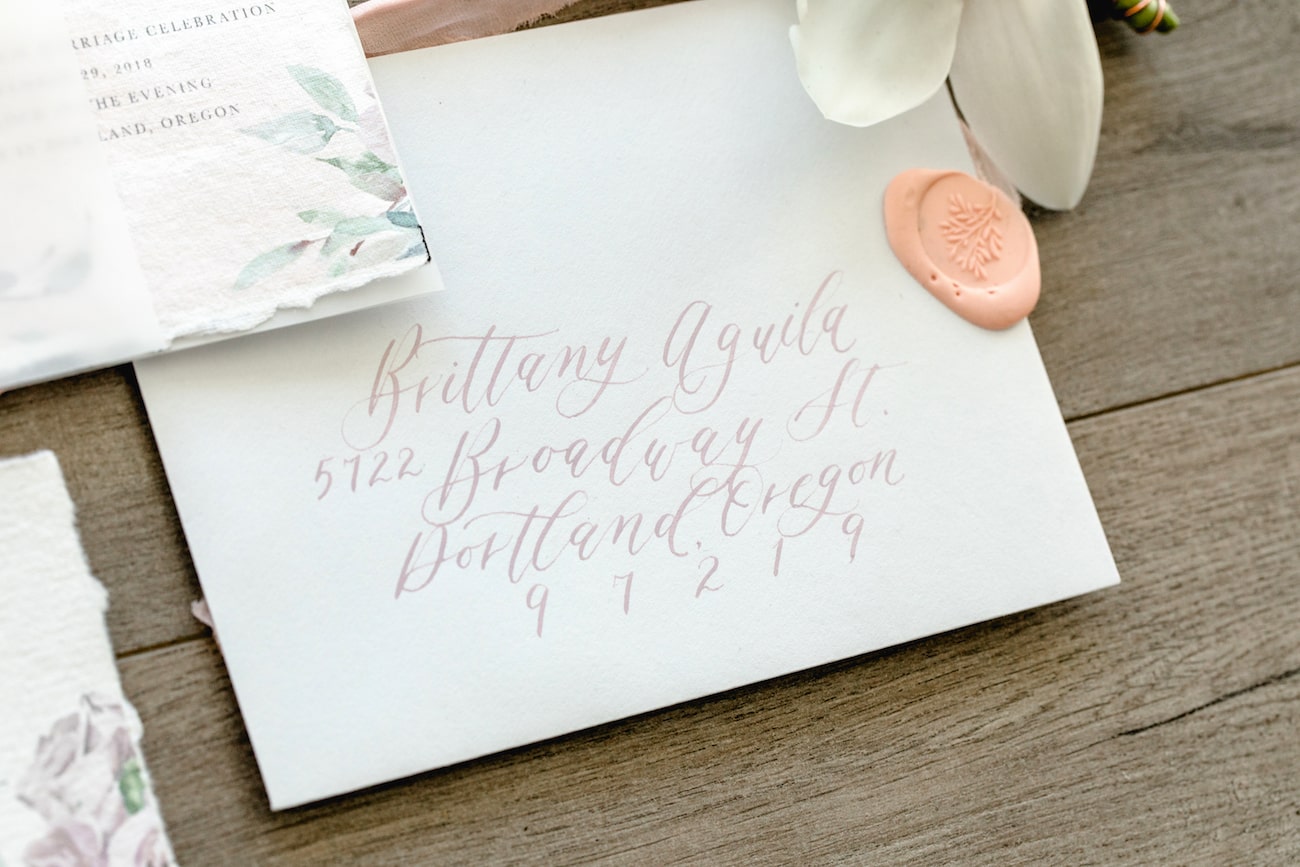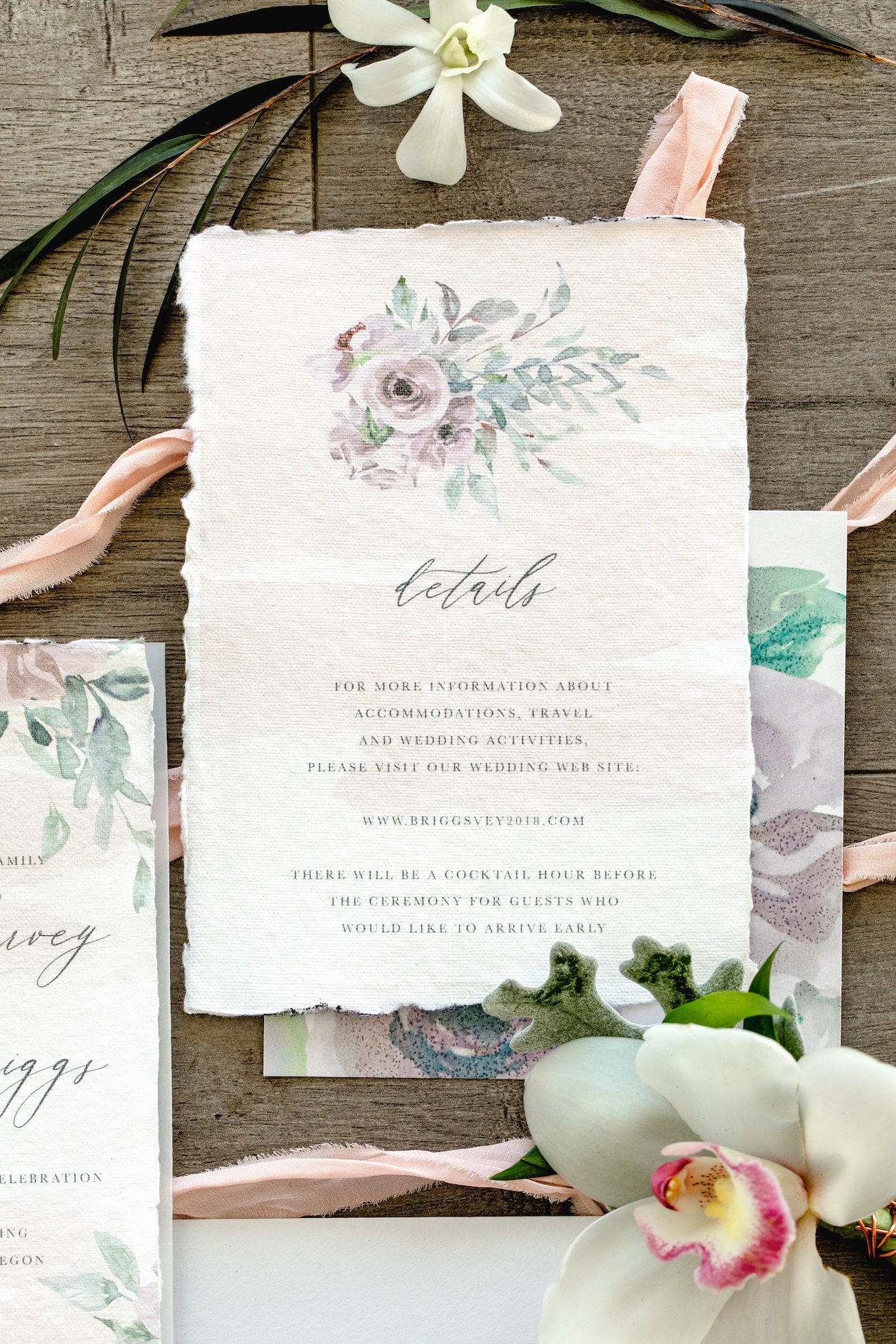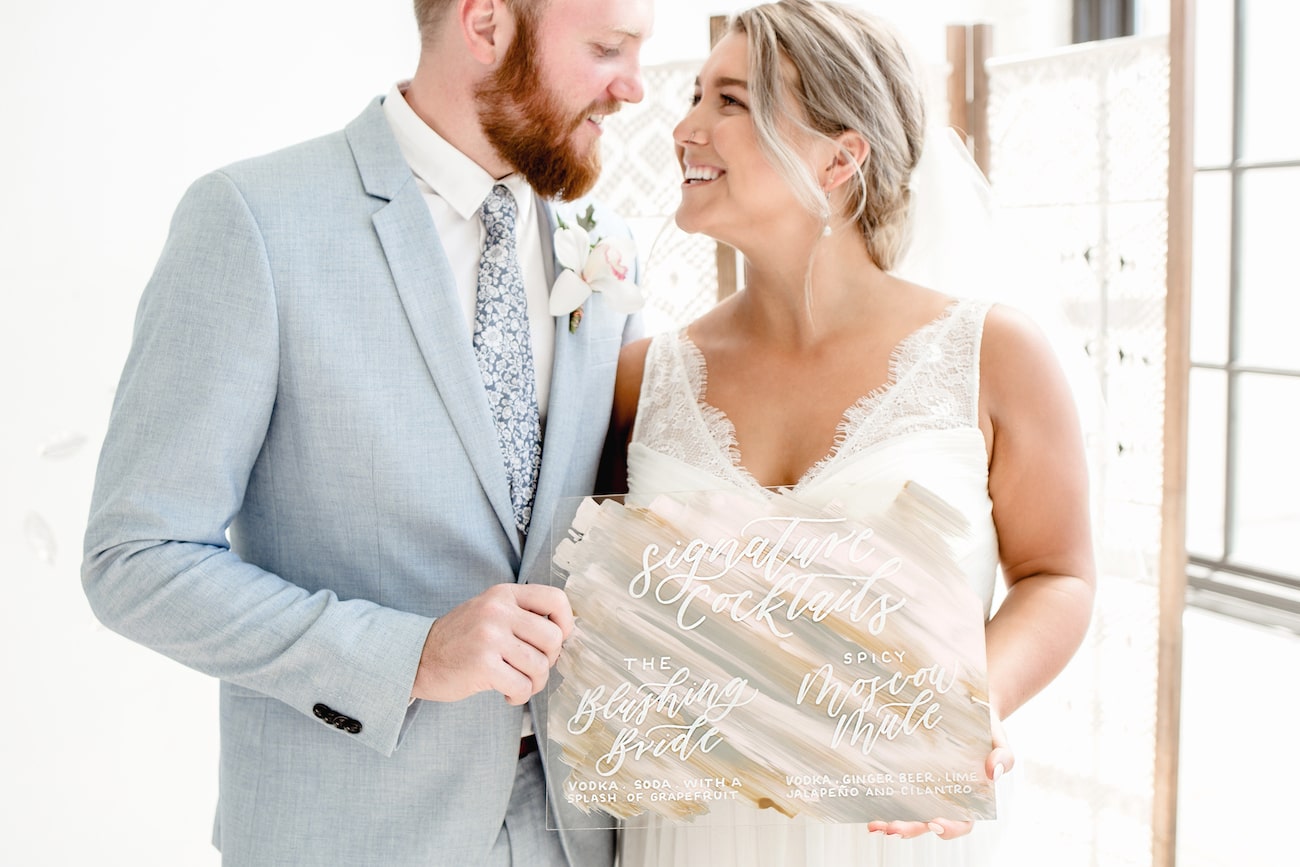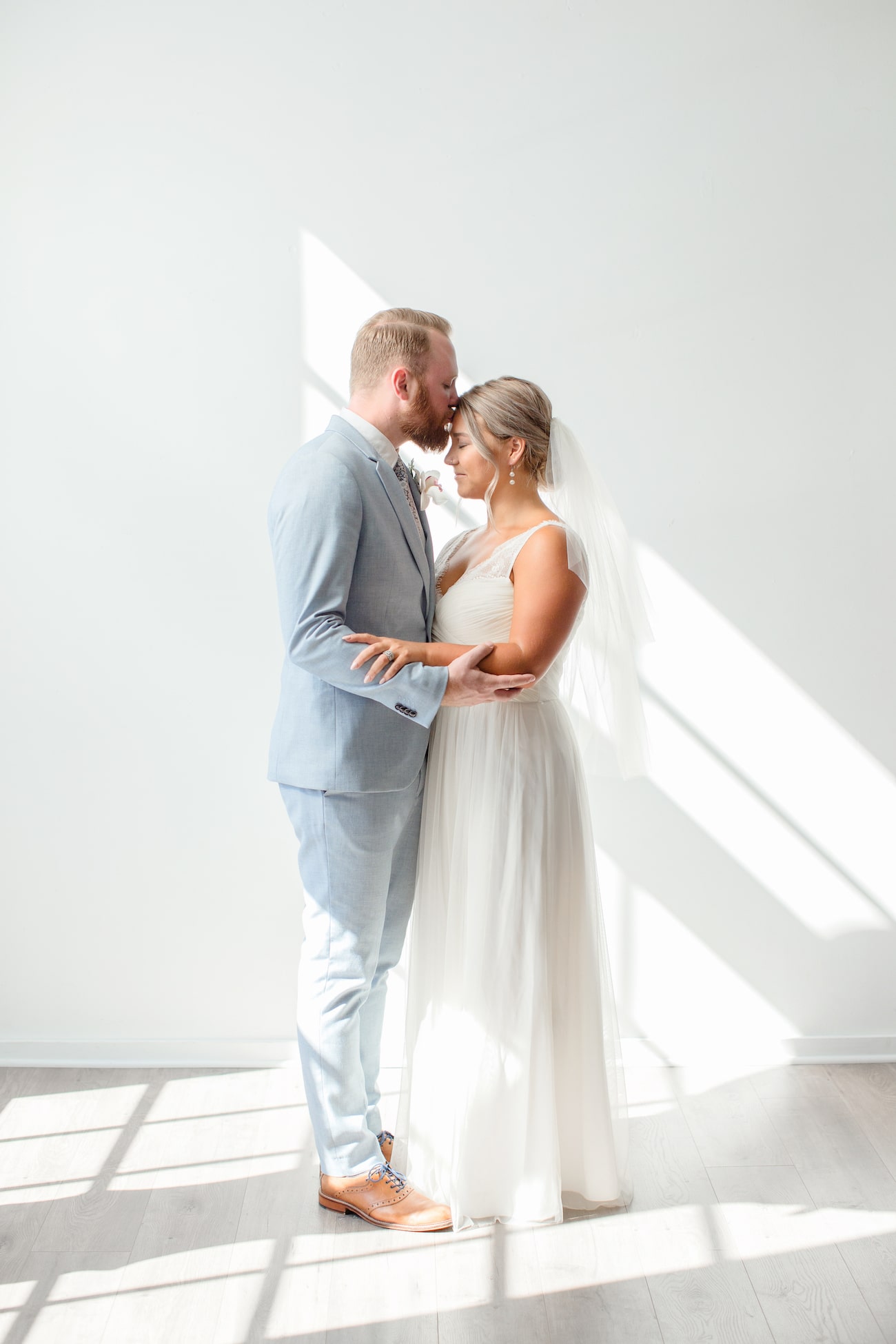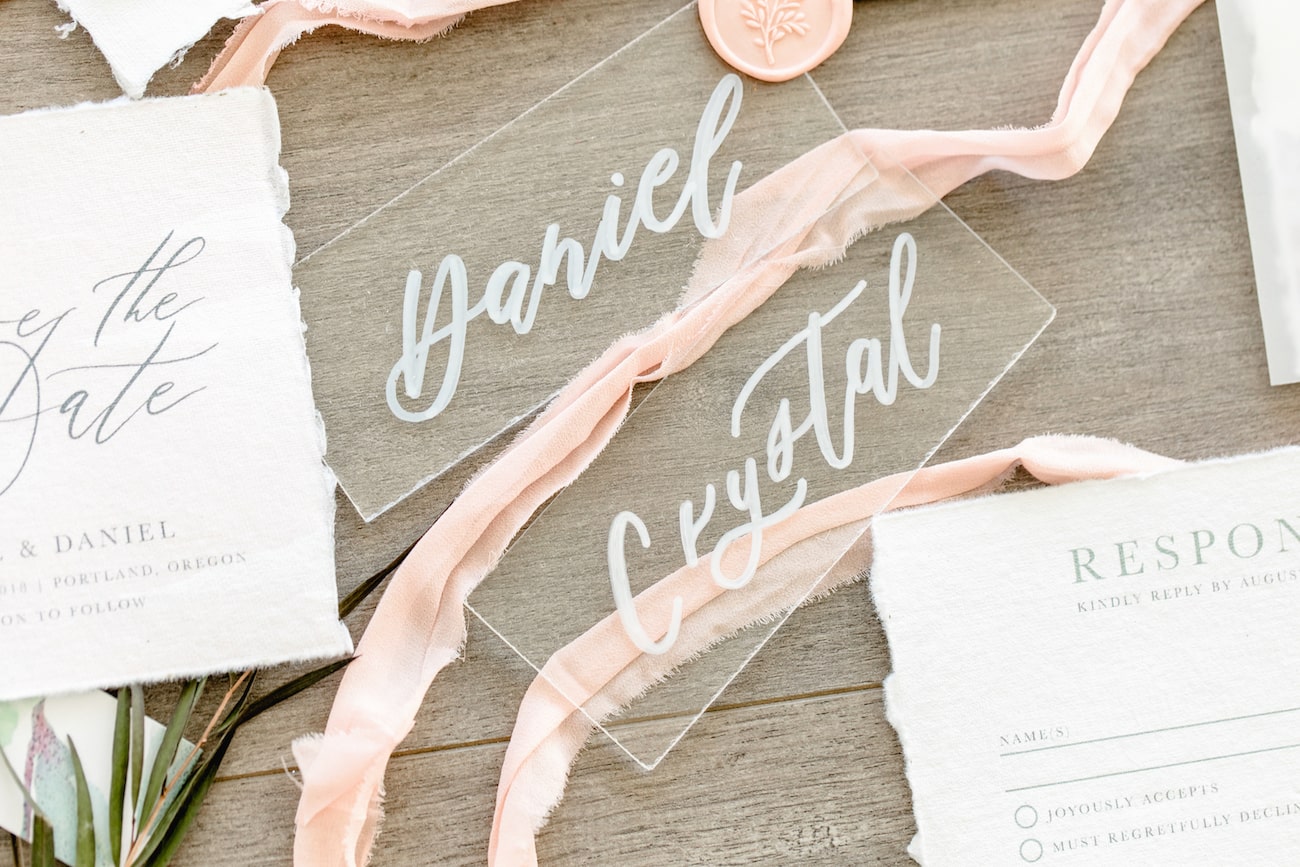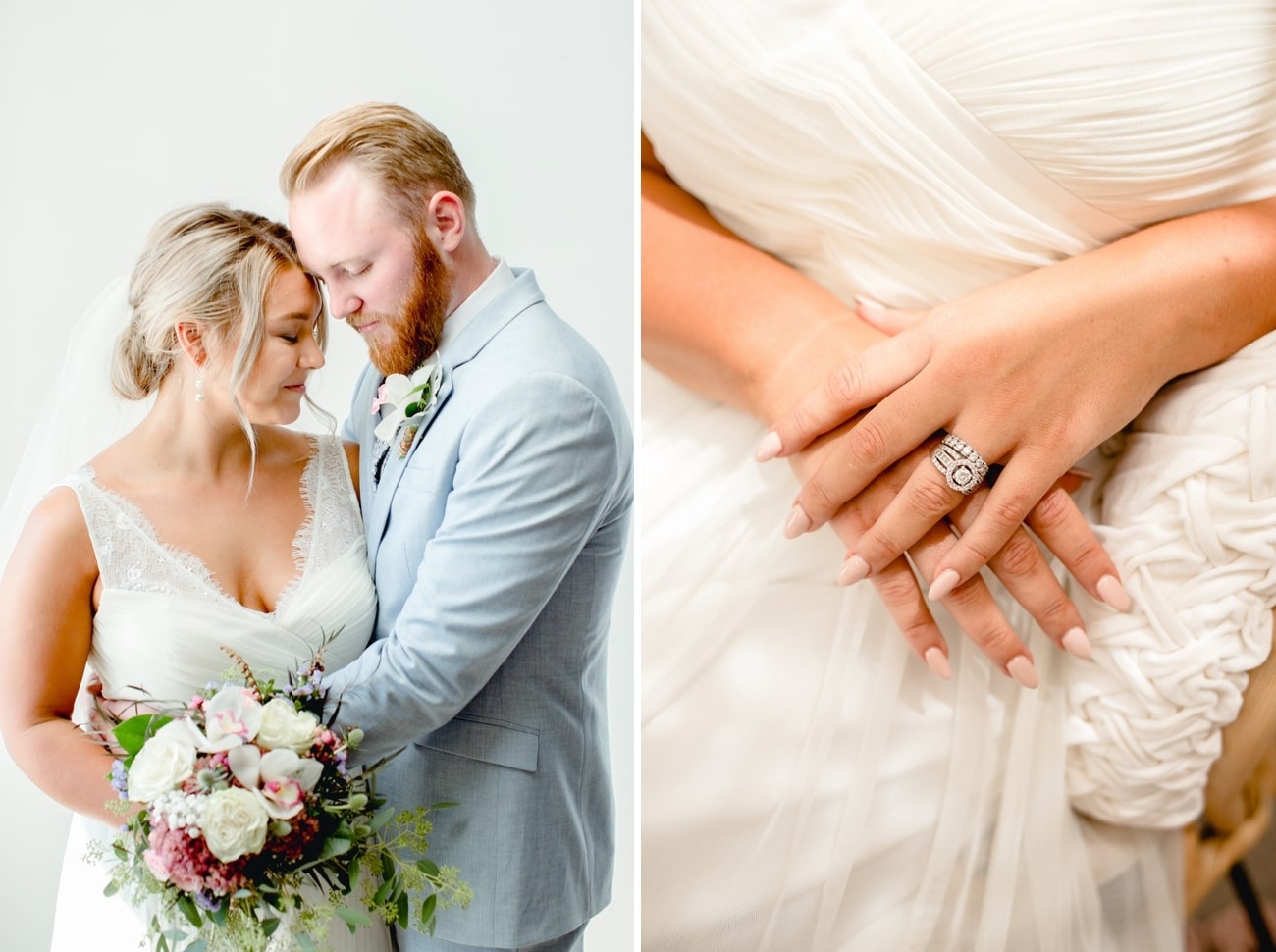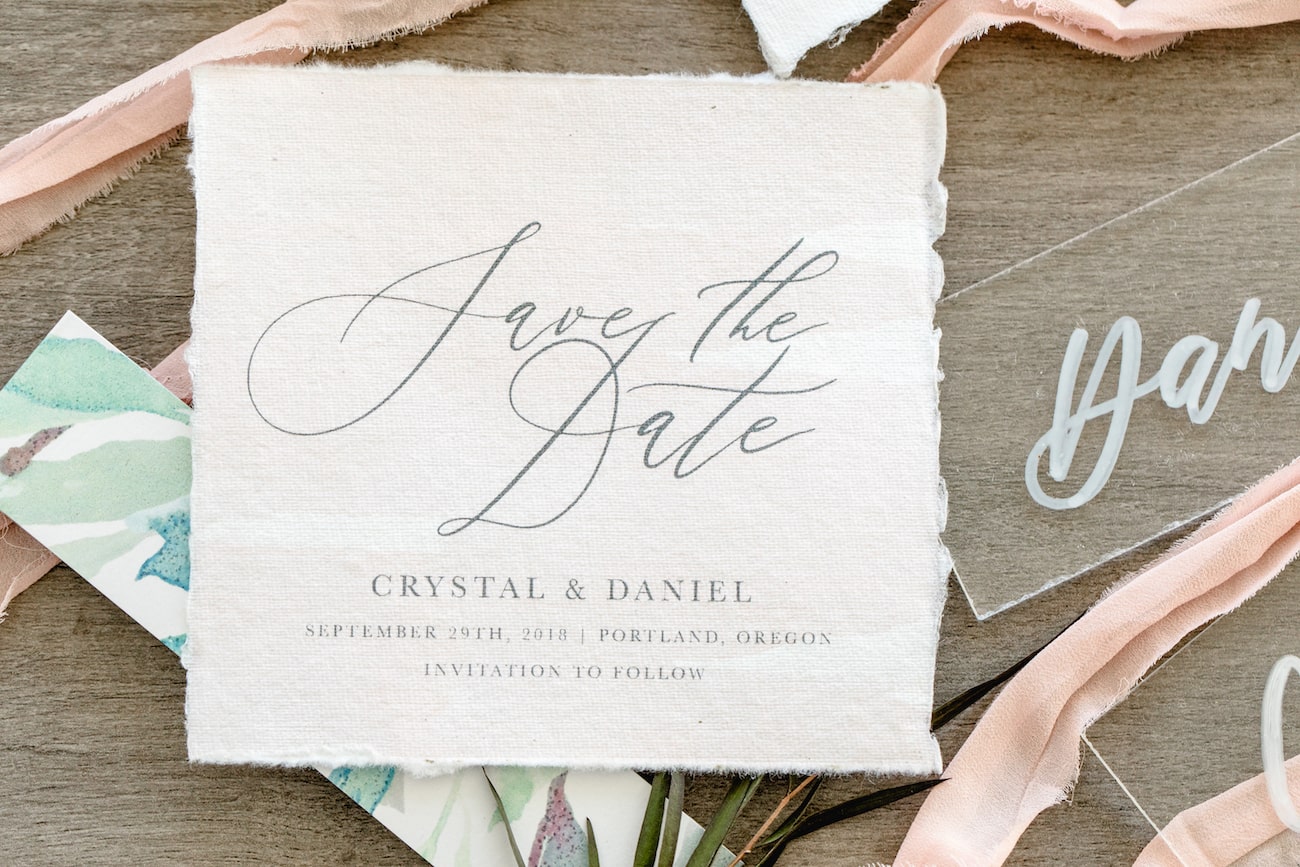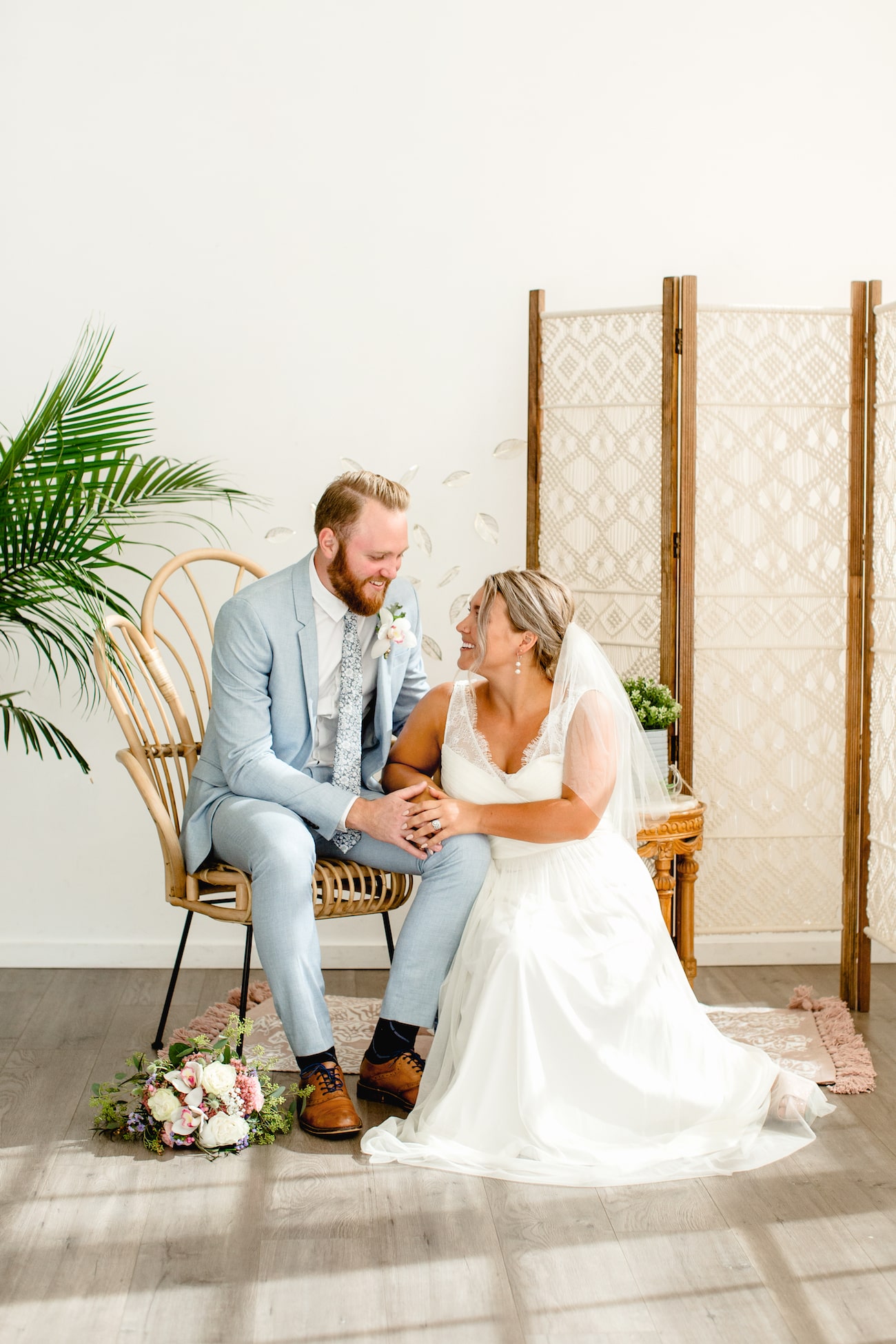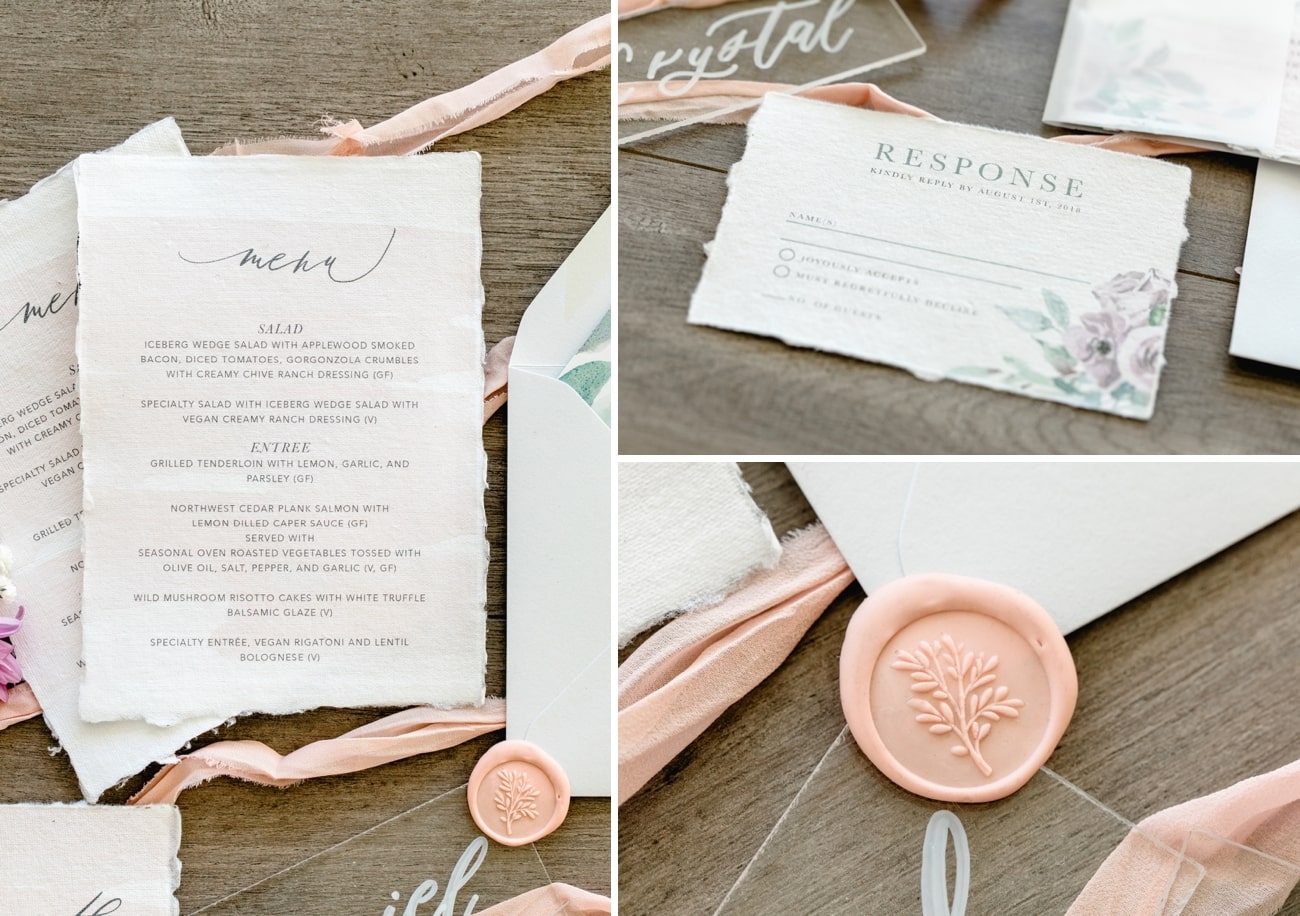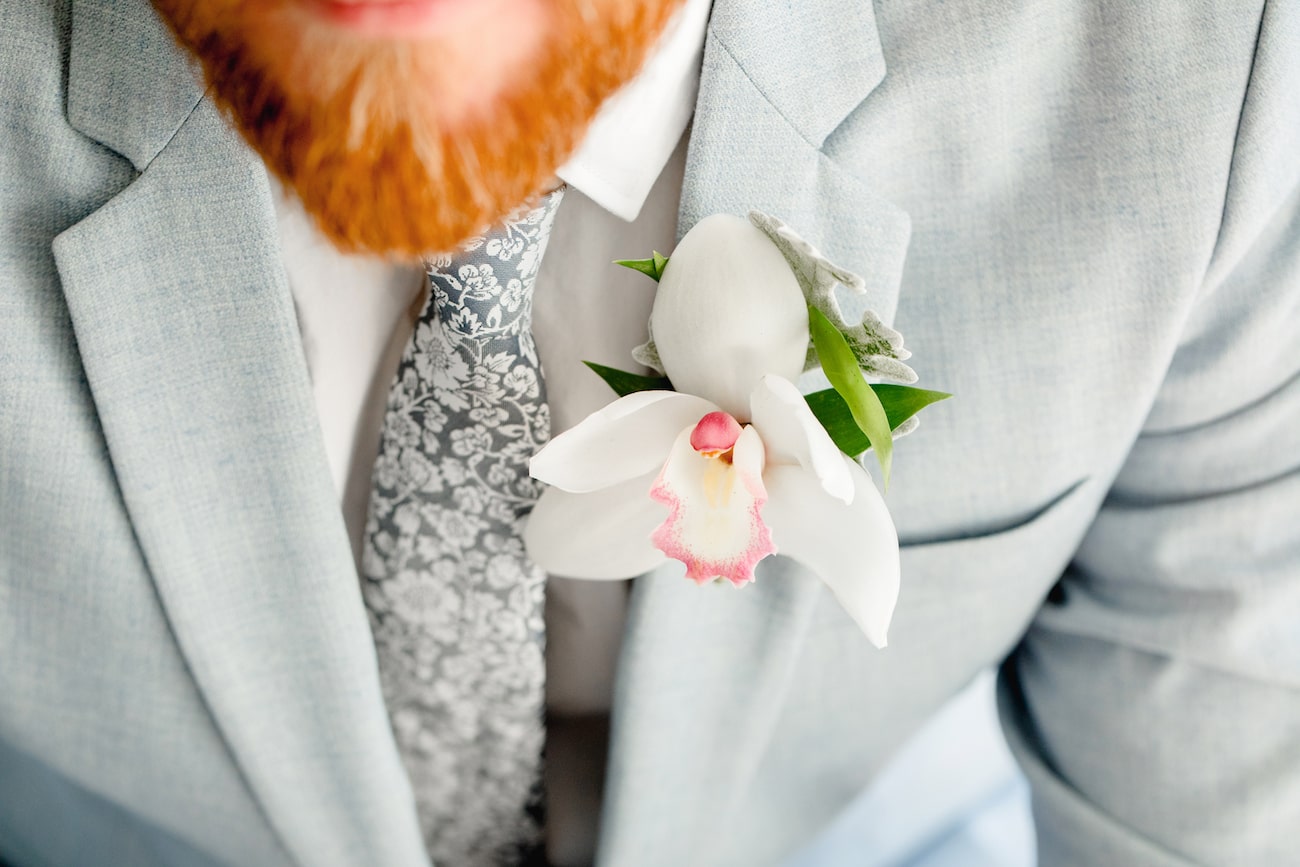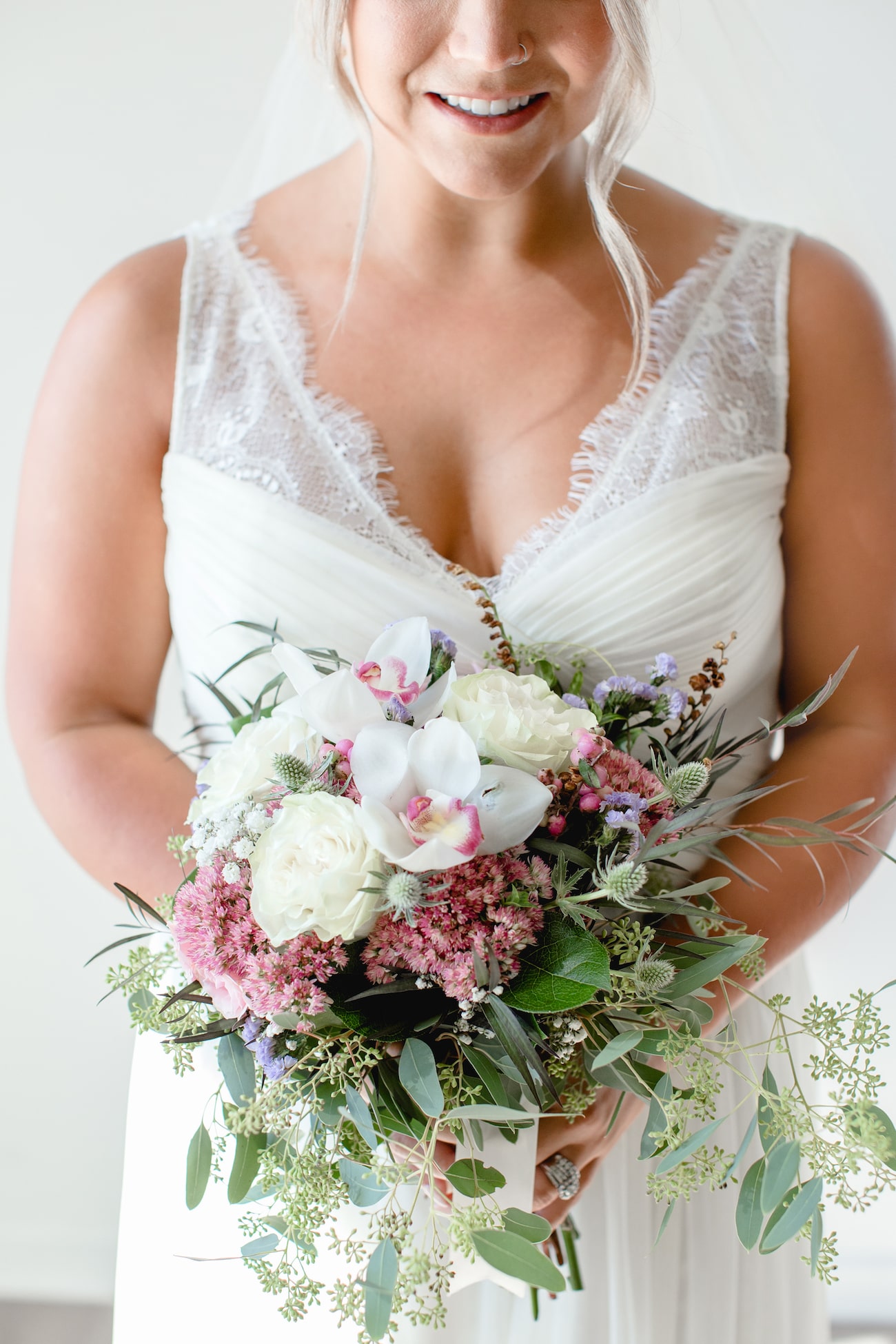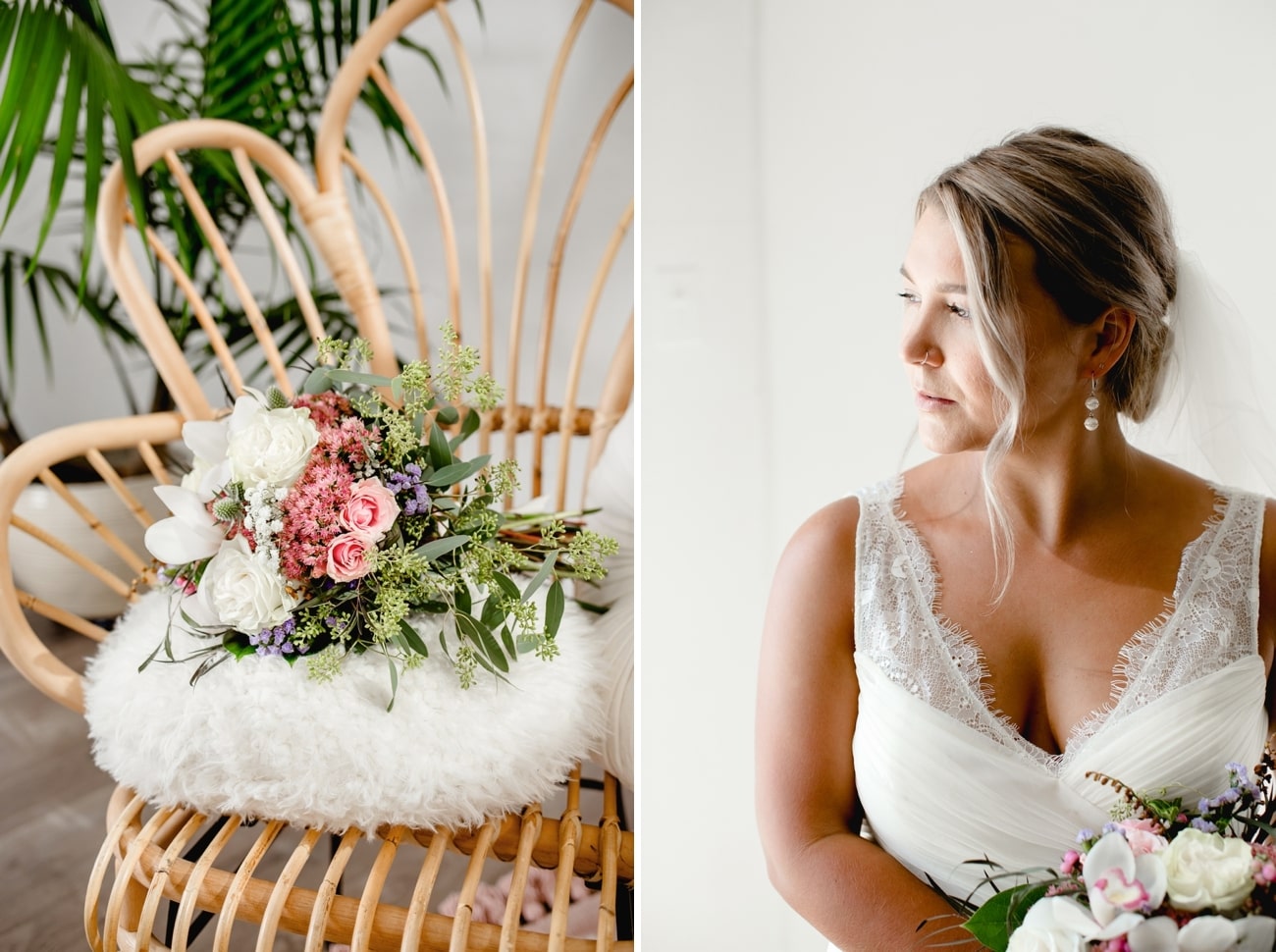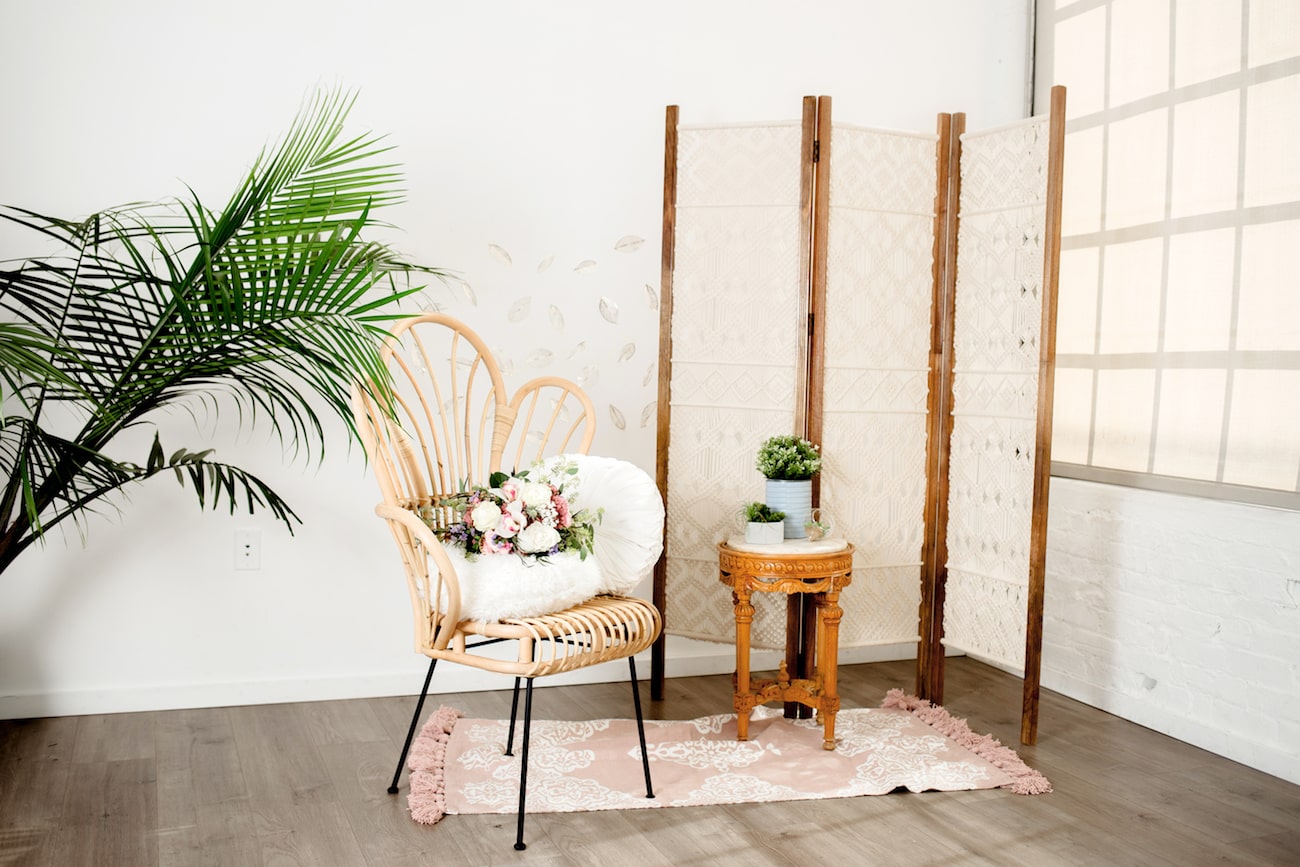 Our florist wanted to keep things pretty muted, but also wanted to add a couple of touches of colour into their pieces. By adding a couple orchids into the bouquet with a dreamy lavender contrast, it was modest yet eye catching. And we loved the detail of the twisted wire on the bout! We were in love with our acrylic signage created by Letters & Dust which featured the pastel colours with brush strokes to mesh them all together. Our miniature cake was also perfect for a couple to cut, complete with a sherbert orange that ombred down to a light brushed blush which perfectly contrasted with the groom's suit.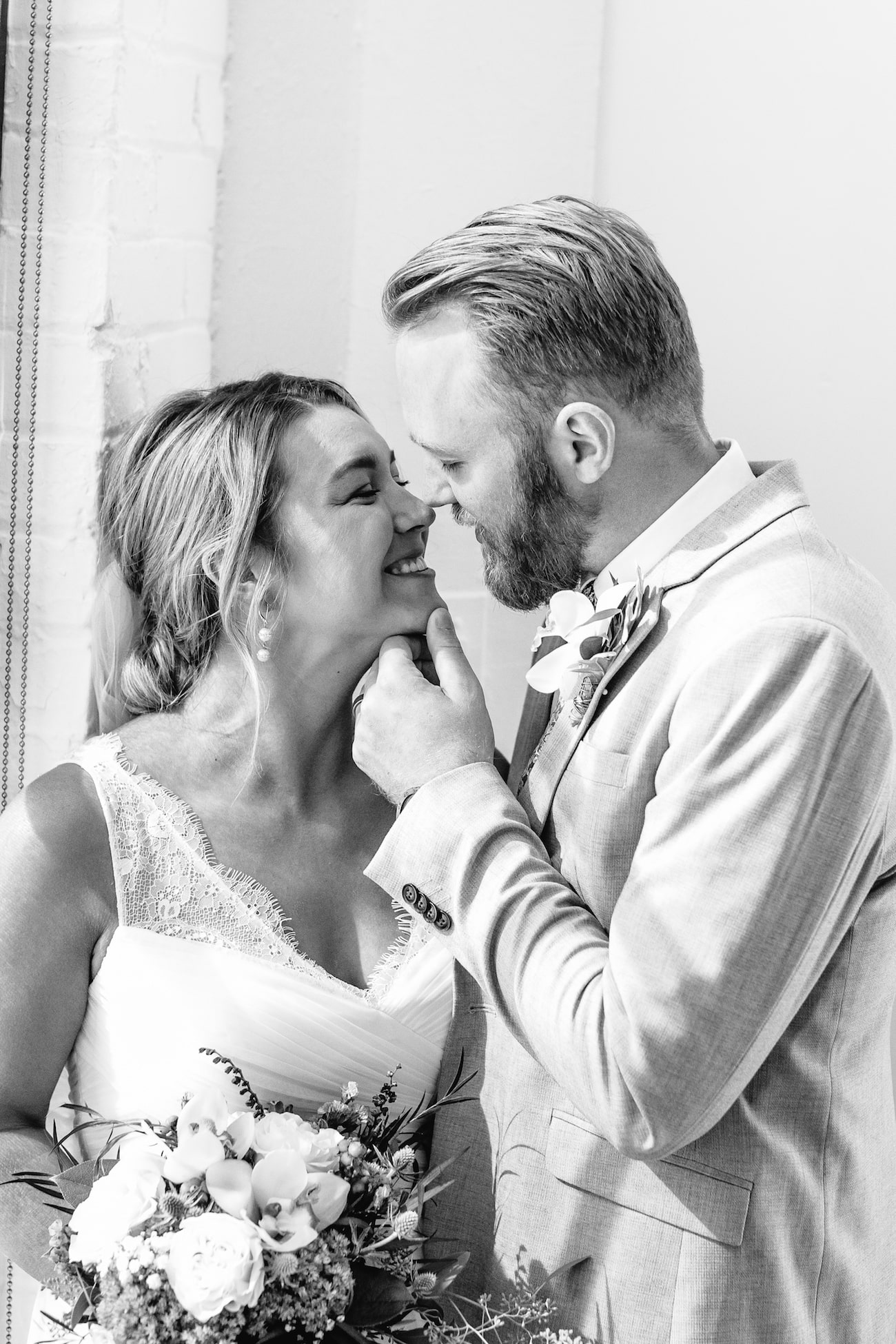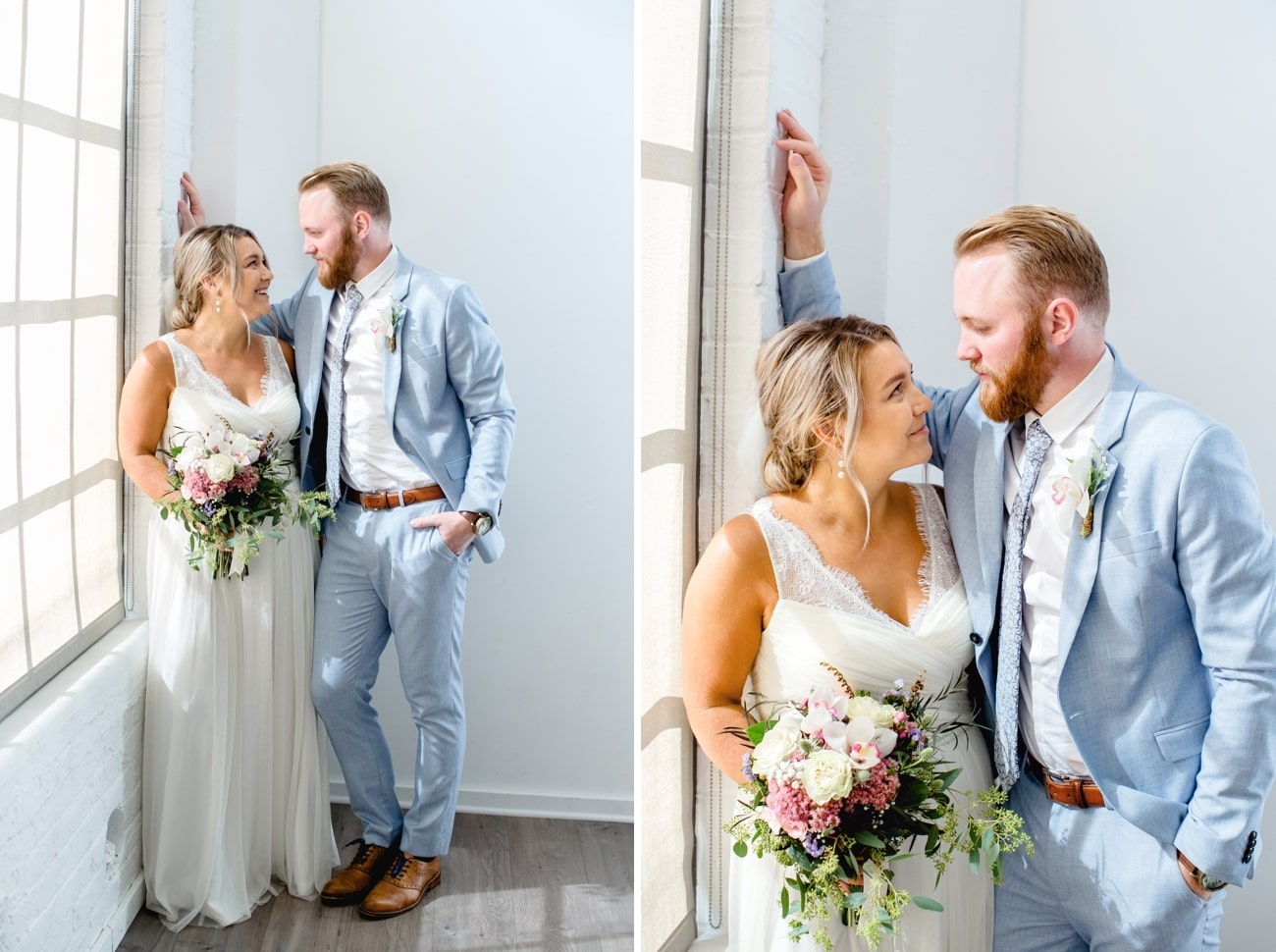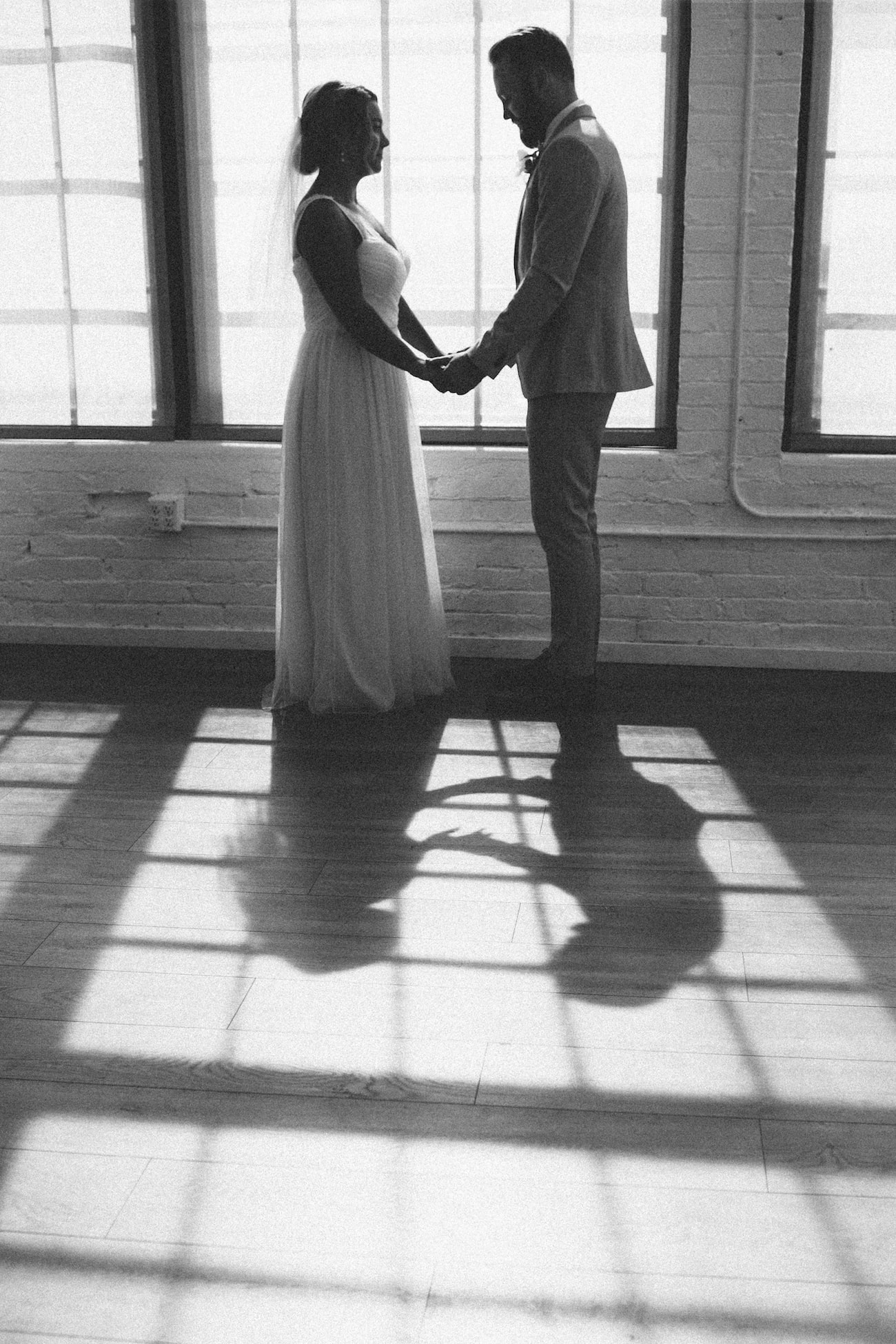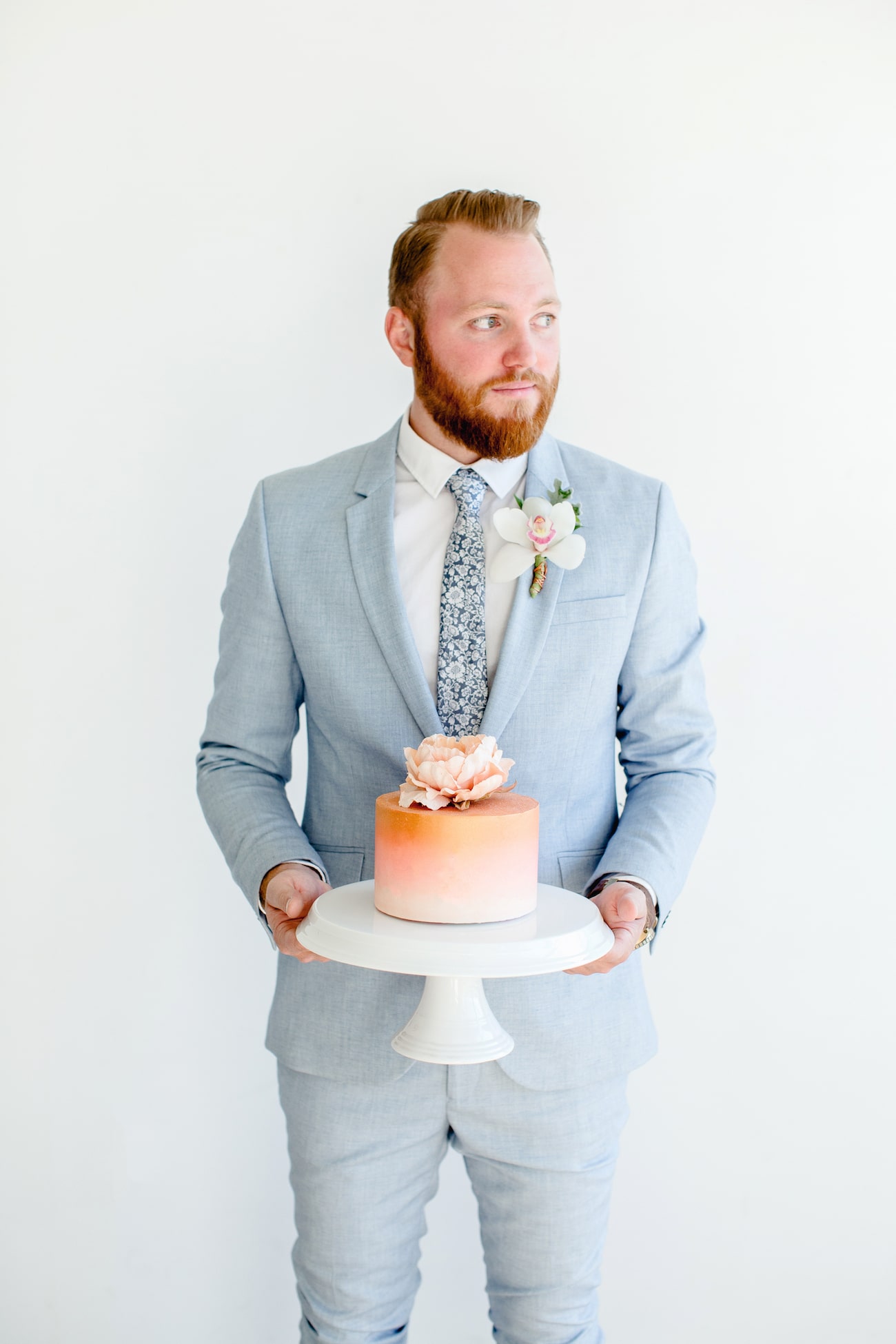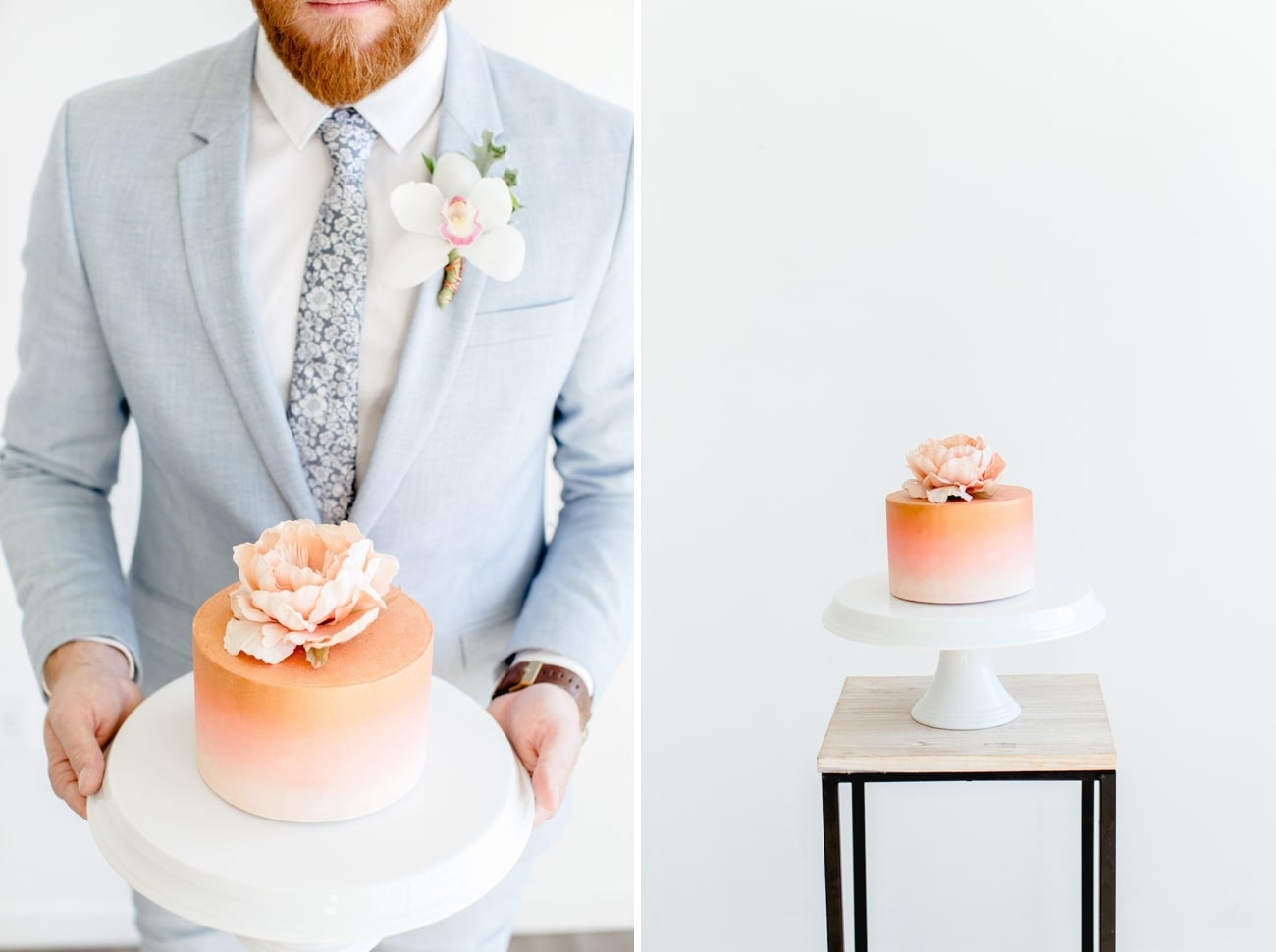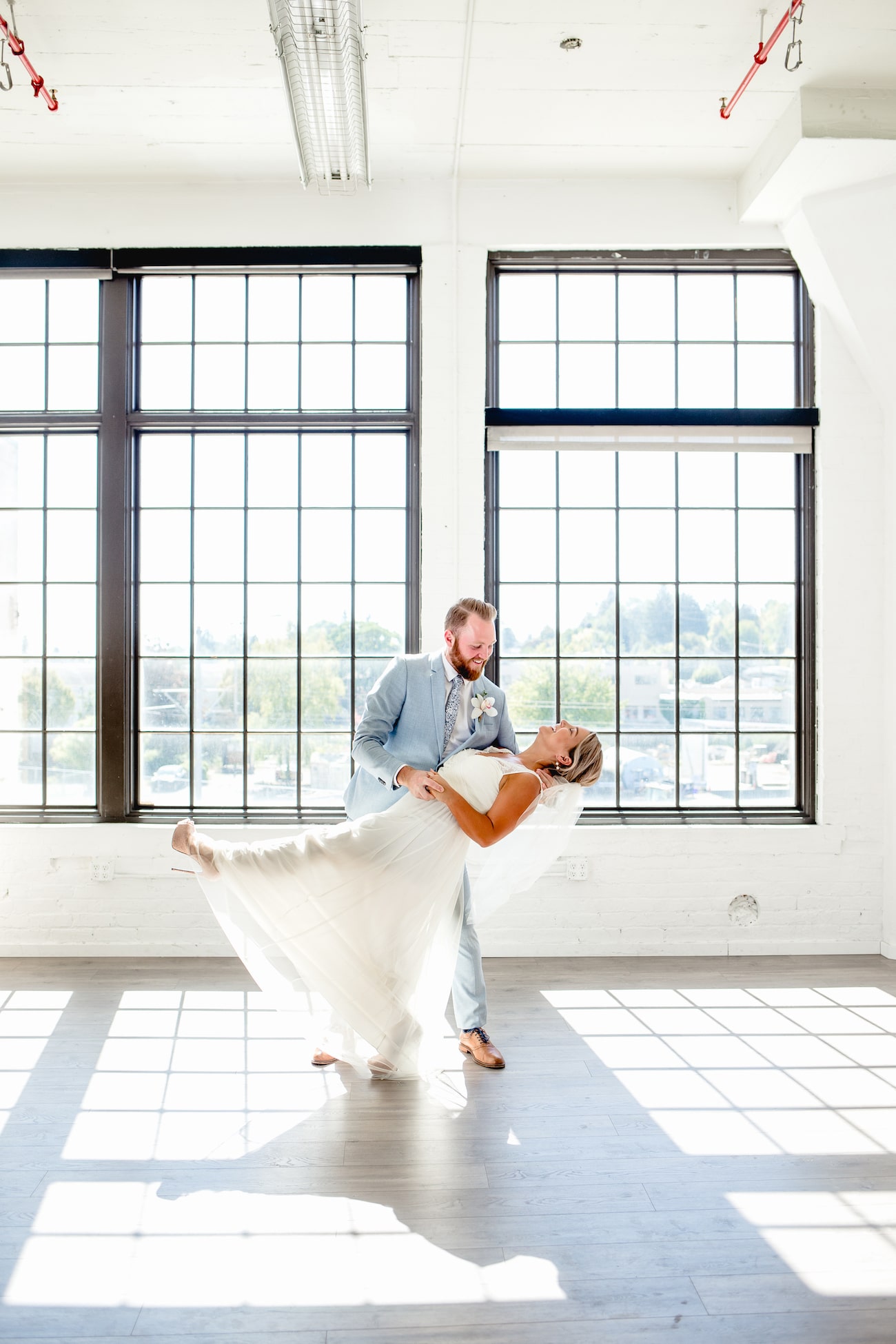 CREDITS
Photography: Kara Taylor Photography | Venue: The Portland Studio | Styling: Peachy Keen Coordination | Event Planning: Peachy Keen Coordination | Floral: Wishing Well Florist | Stationery: Letters & Dust | Wedding Cake: Next Dimension Bakery | Rentals: Vintage Meets Modern | Makeup: Eye Shine Beauty | Wedding Dress: Brides for a Cause | Veil: Brides for a Cause | Submitted via: Matchology