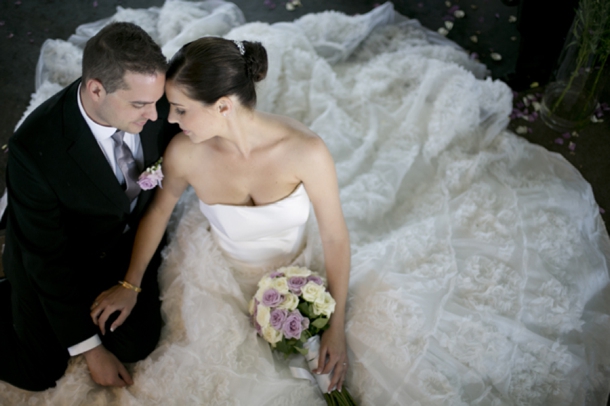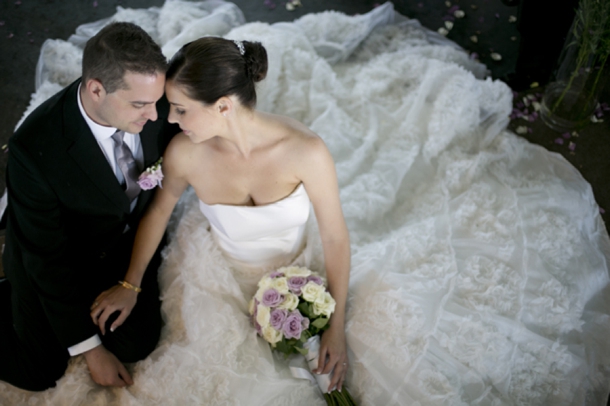 Who's ready for some wedding gorgeousness? Now now, don't all yell at once. There's plenty of lovely to go around. Today's real wedding comes from the lens of KZN photographer Alexis Diack and, like so much of her portfolio, it is chock-full of elegance and romance. Looking at it, I feel a little like I'm thumbing through the pages of Martha Stewart Weddings: the elegant purple and white colour scheme, Joanna's fairytale dress, an Italian country touch to the decor and a curtain of twinkle lights looking down on the couple as they take their first dance. It's all so very PRETTY. And I love how it shows that, even on a rainy day (and maybe especially on a rainy day!) you can still get the most amazing, lush, atmospheric pictures. My favourite is the one of Joanna and Marco alone in the church after the ceremony, with bunches of country blooms along the aisle and looking like there's nobody else in the world beside them. Sigh. Aint love grand?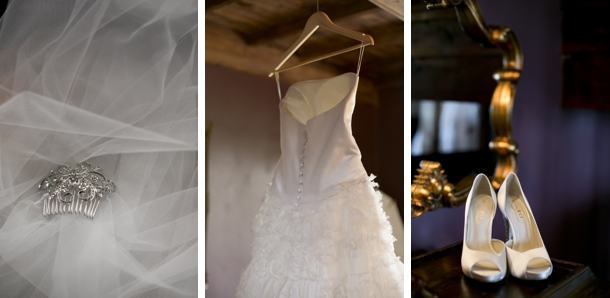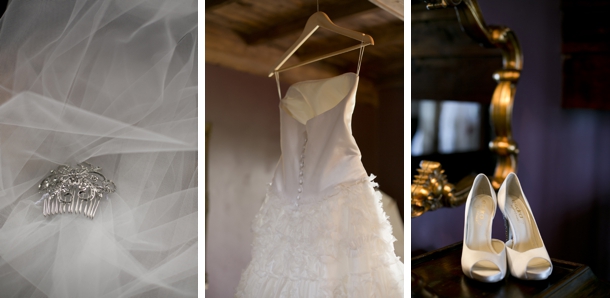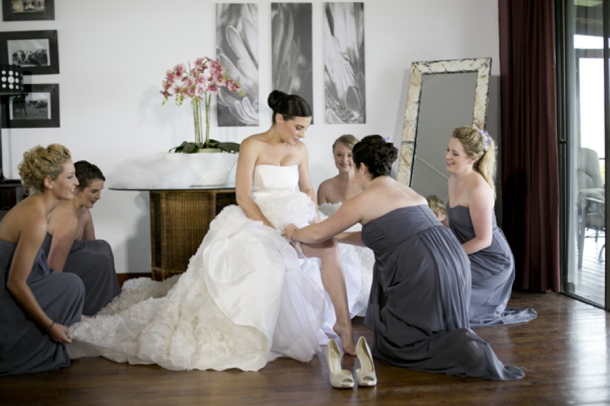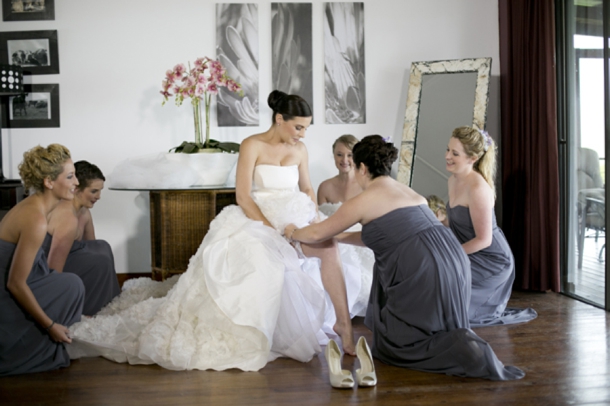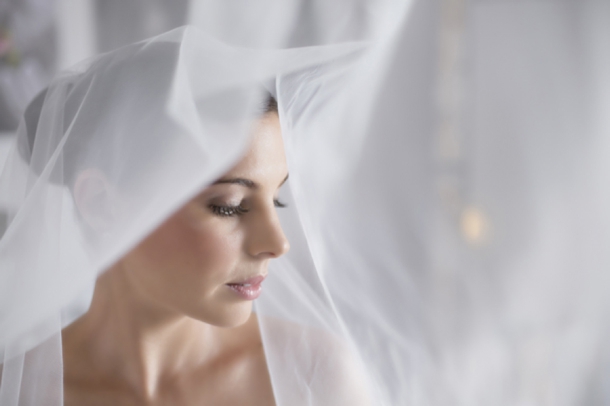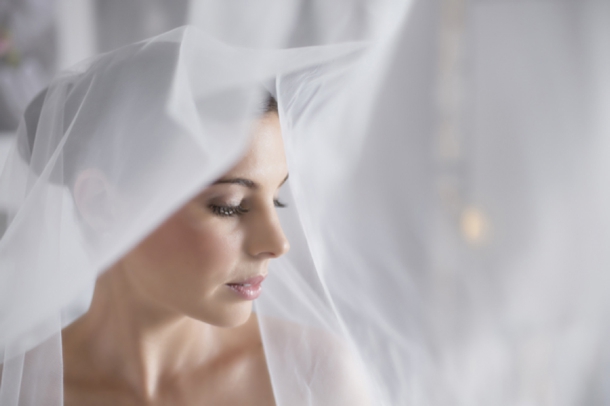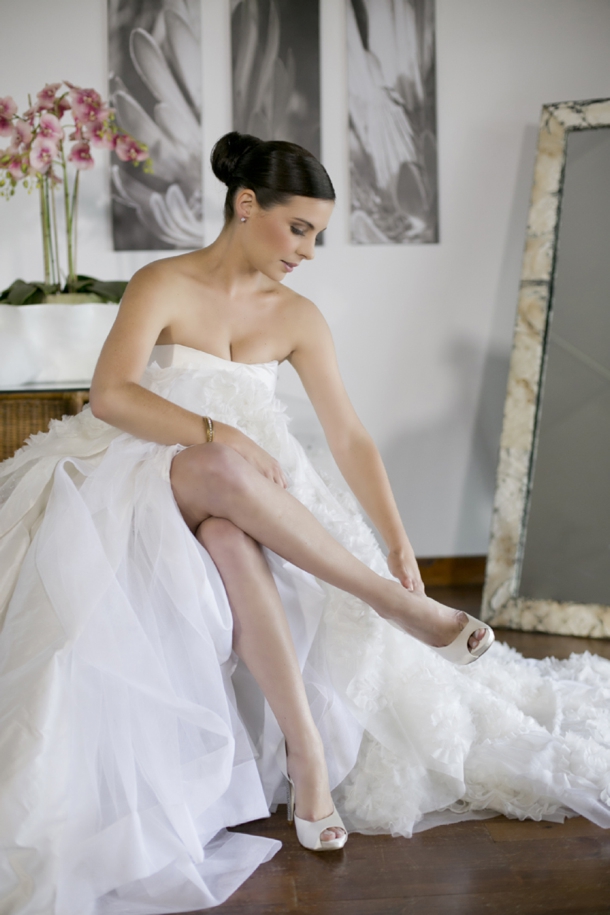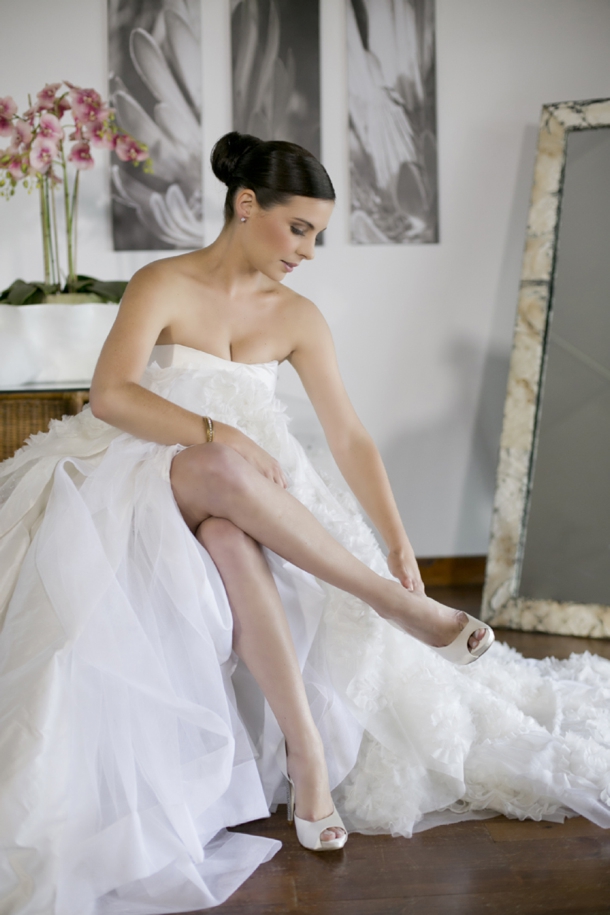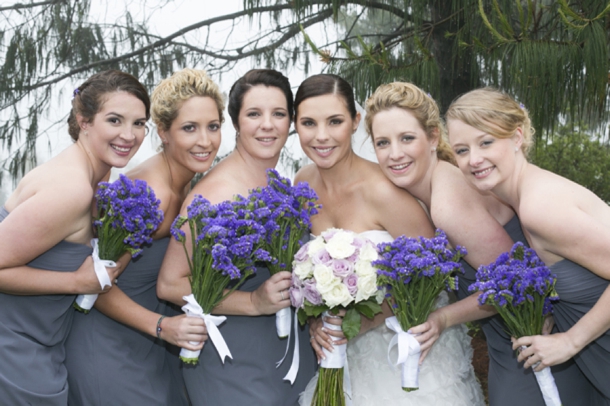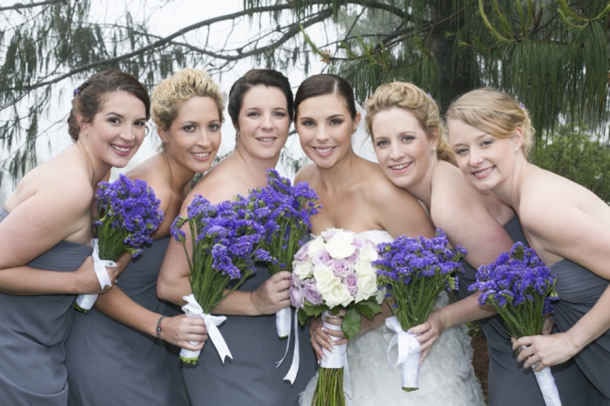 From the stunning bride, Joanna:
I have been crazy about my husband for twelve years, but I only really caught his eye six years ago when we started dating, thanks to my best friend. He is an exceptionally talented person, but more than that, he is perfect – the best husband anyone could wish for! Since we started dating it has just been absolutely amazing, and I feel so lucky to have him in my life.
He knows how much I love trains, so for the proposal he organised for us to go on a train ride from Johannesburg to Magaliesberg. He had arranged a private table and champagne for us ahead of time. I could see that he was nervous, but didn't really put two and two together (it was my birthday, so I thought it was all in aid of that!). He then couldn't contain himself any longer and popped the question – of course I said yes, and cried for joy for the next two hours :)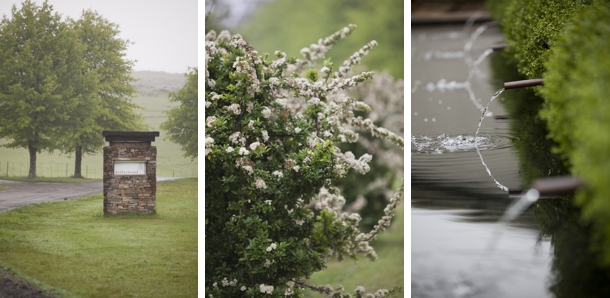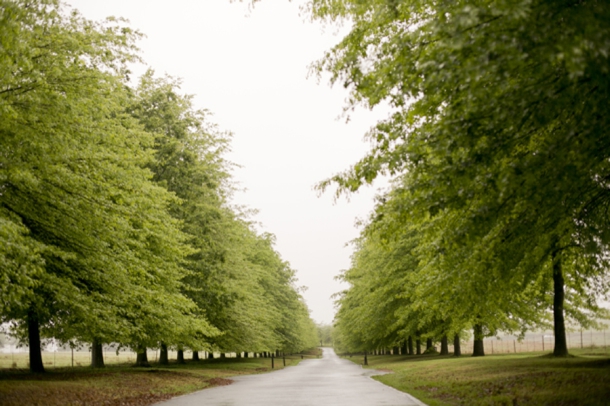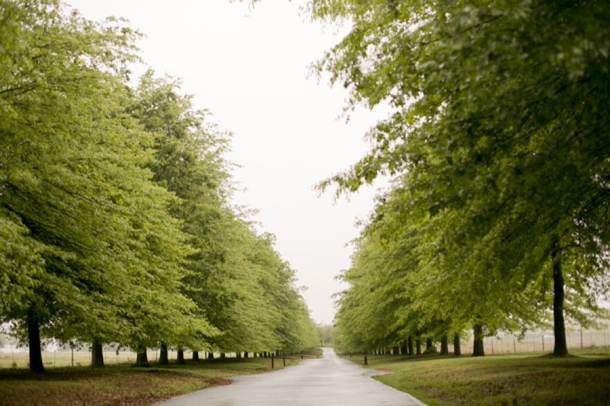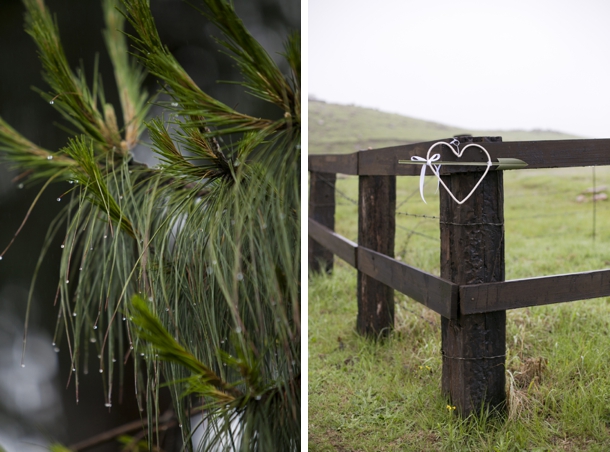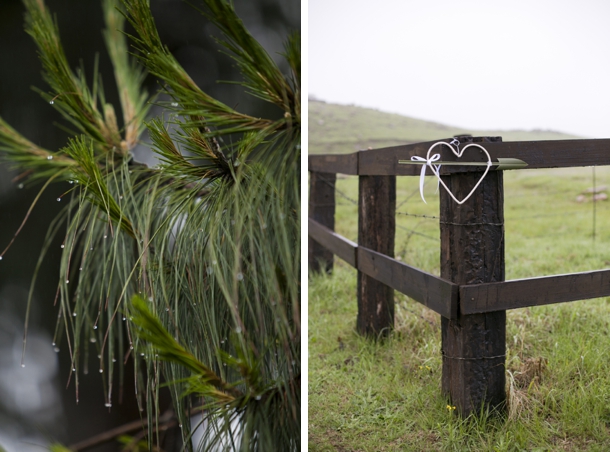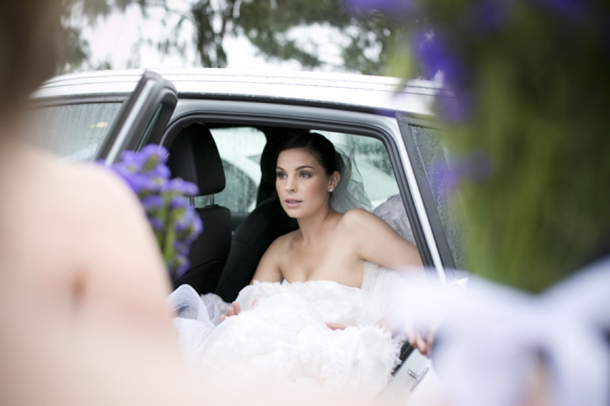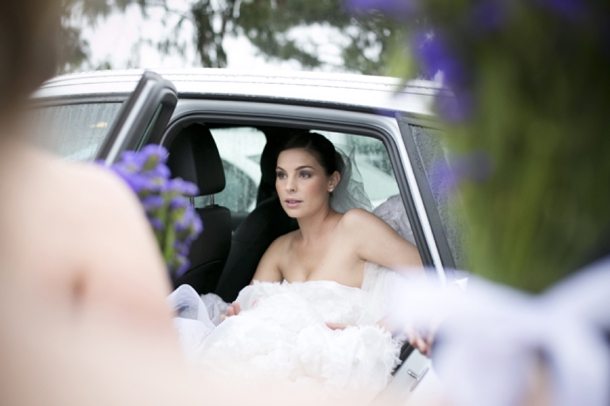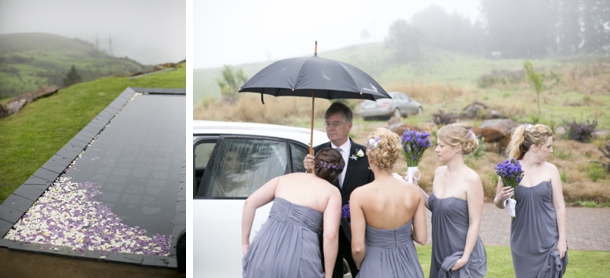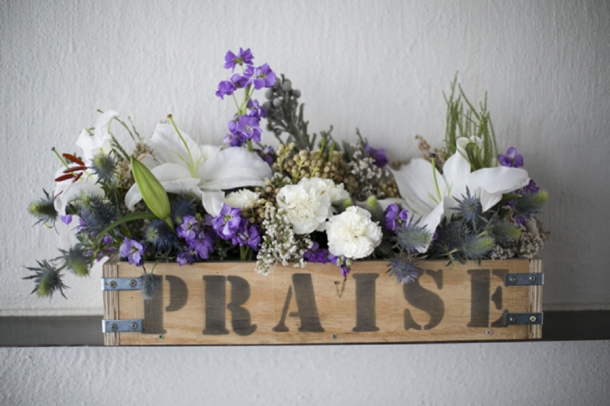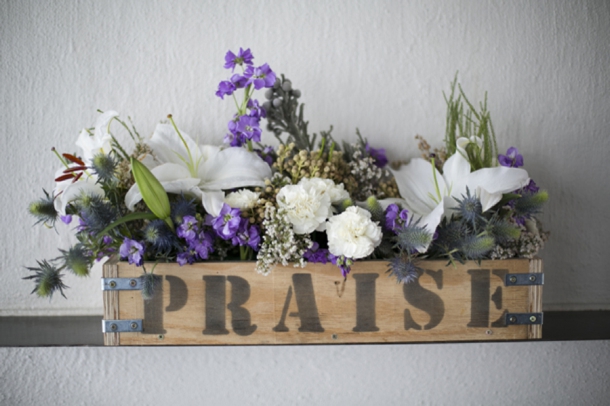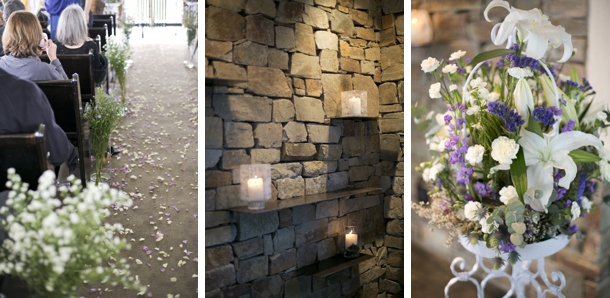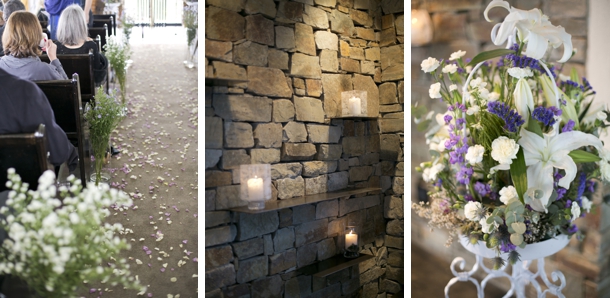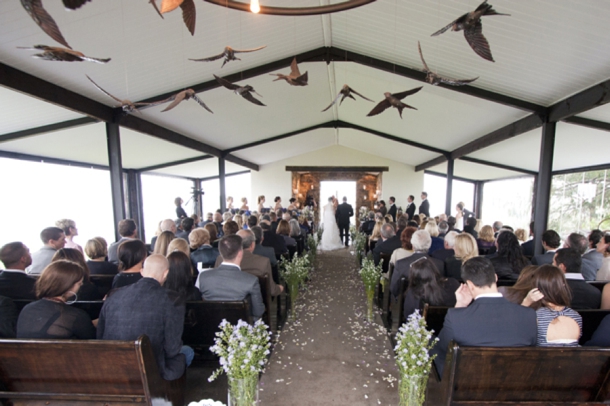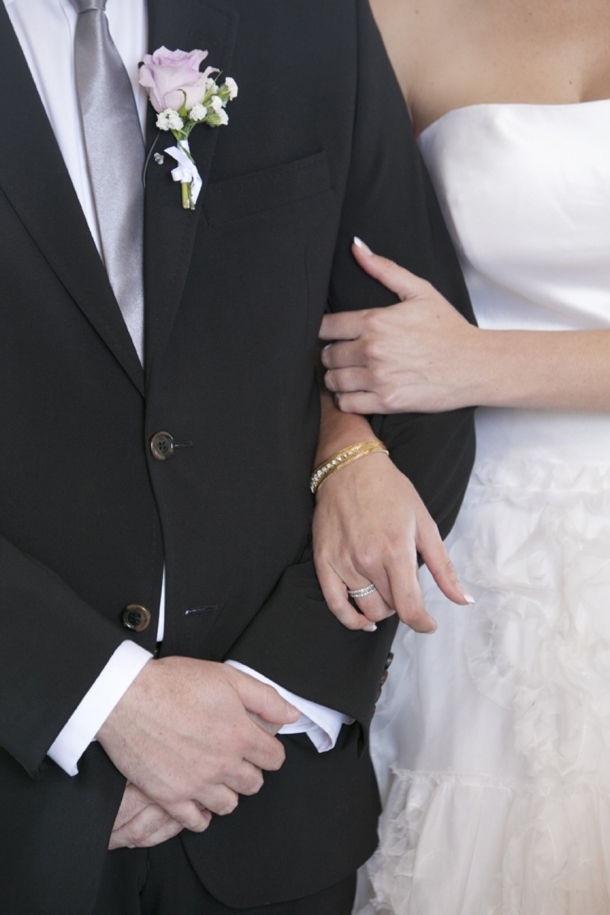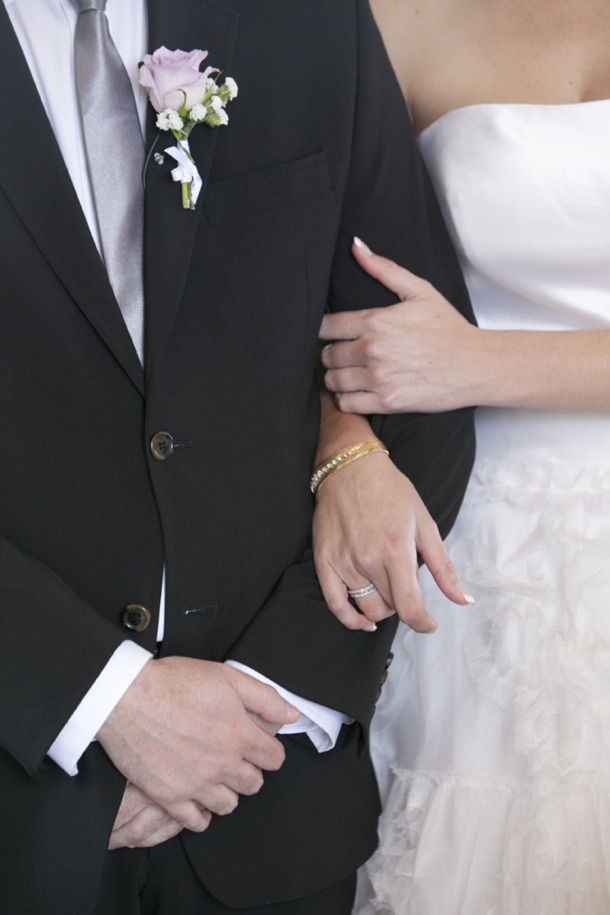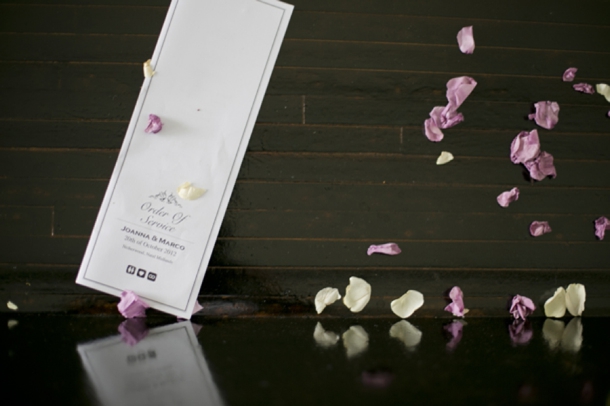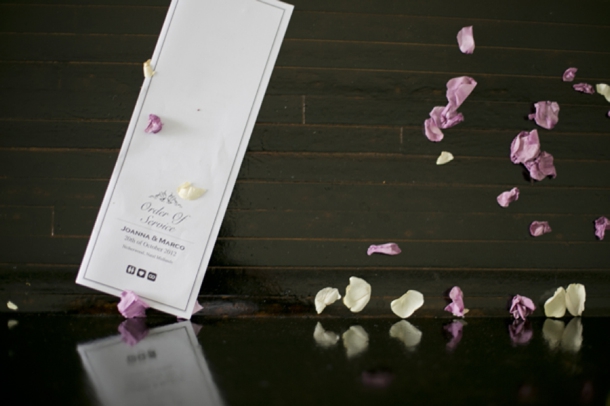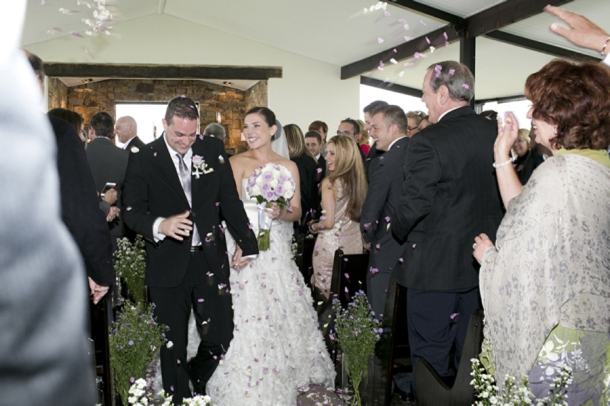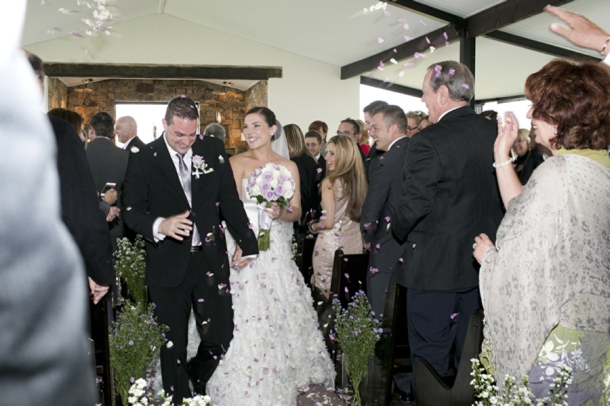 The concept for the day was romantic Italian countryside – long tables, Italian family feel, laid back but sophisticated atmosphere. It was a late spring wedding, using soft colours: white, grey and lavender/lilac. There was also an outdoor feel, with open doors and fresh air, white drapes and white and lavender flowers on the tables. Think: delicious Italian/Mediterranean style food, served in an informal manner with food platters and breads on the tables. The tables had to feel relaxed and beautiful – whilst I wanted a comfortable feeling, I also wanted sophisticated and simple rather than fussy and old fashioned.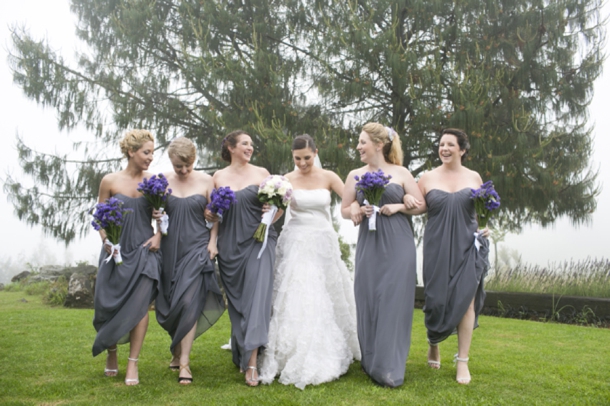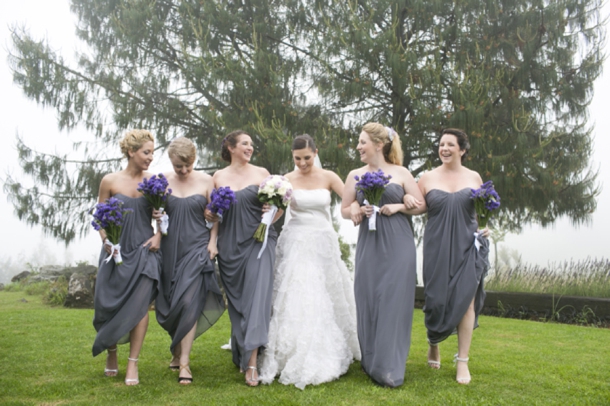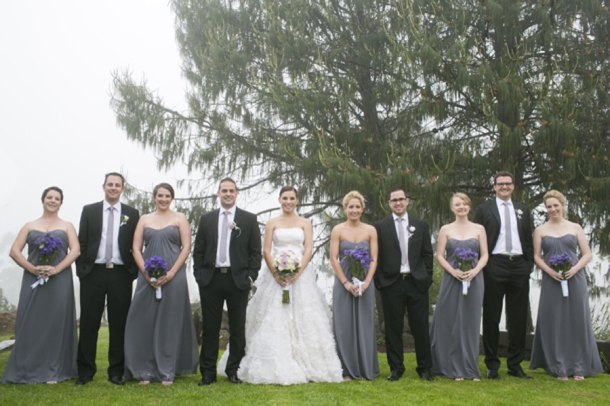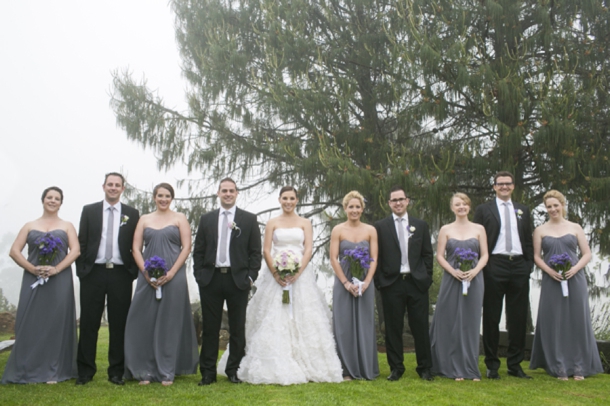 Everything just went so smoothly. All the suppliers were amazing! My friends and family helped to make the day so special and personal. Everyone was so supportive and helpful. The day itself was just filled with so much love and happiness, that I would like to believe that everyone there could feel.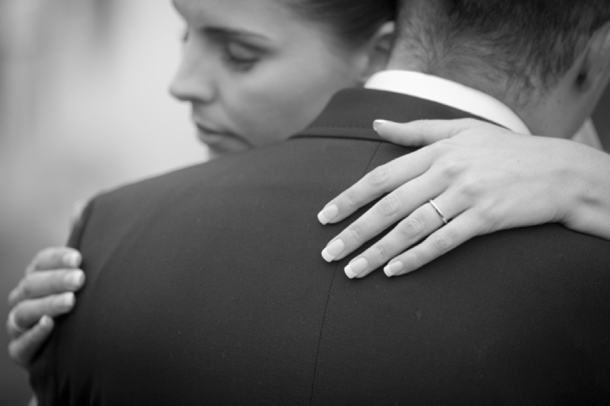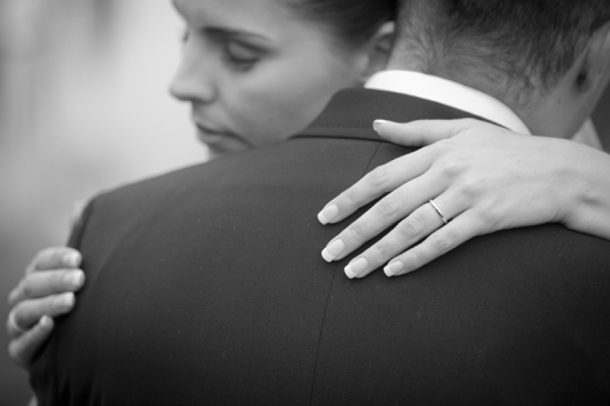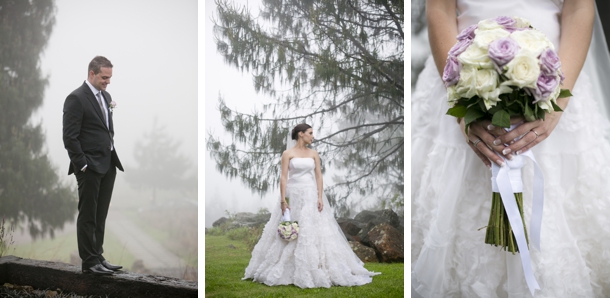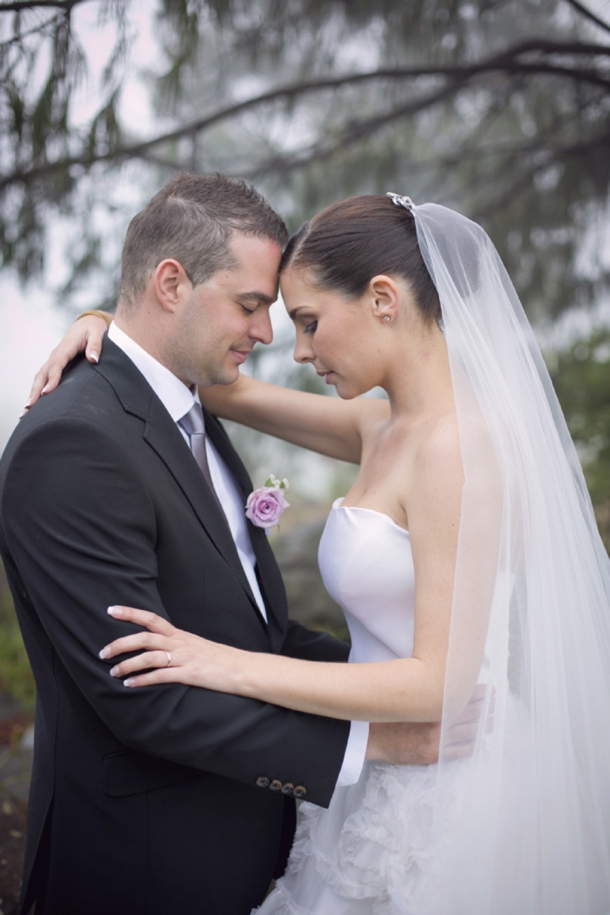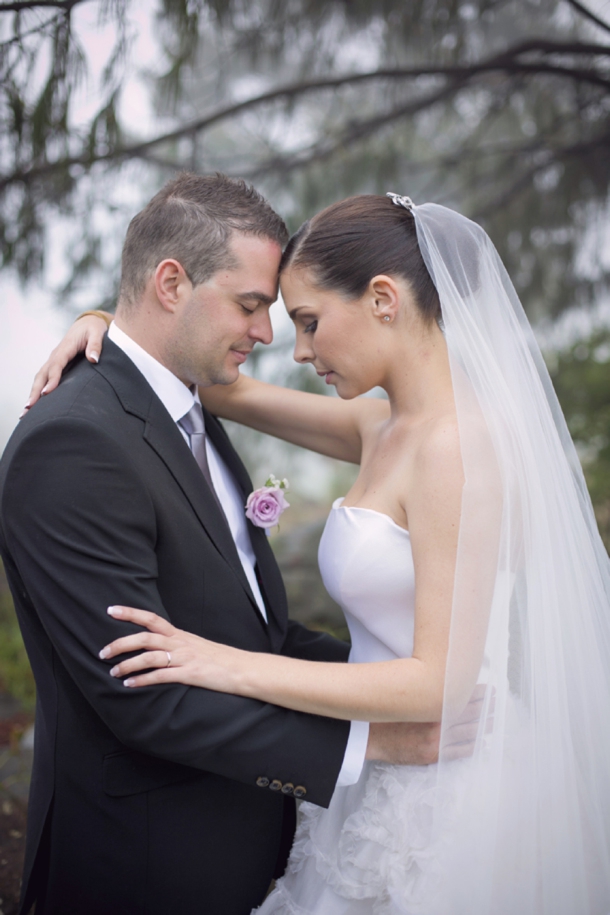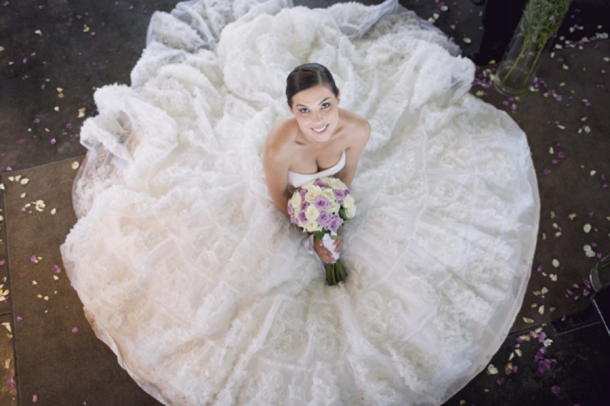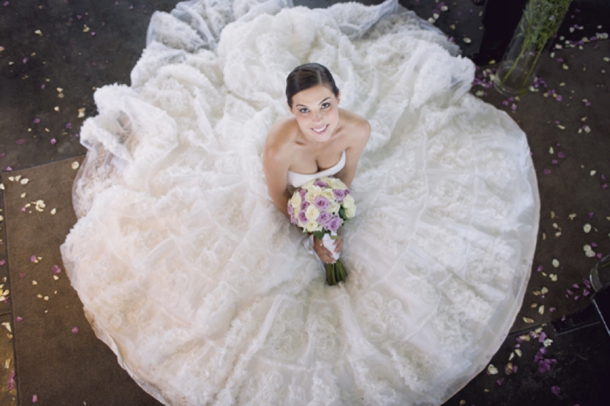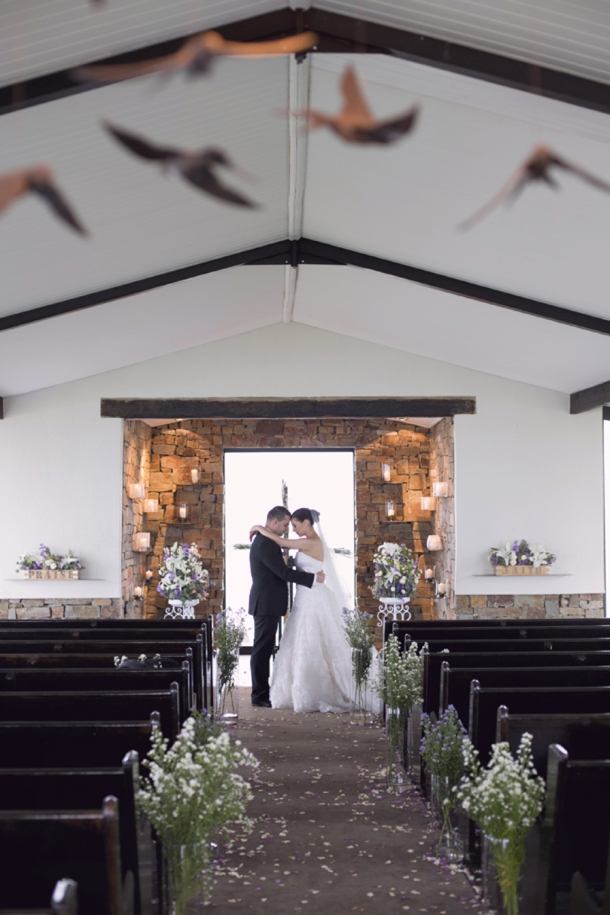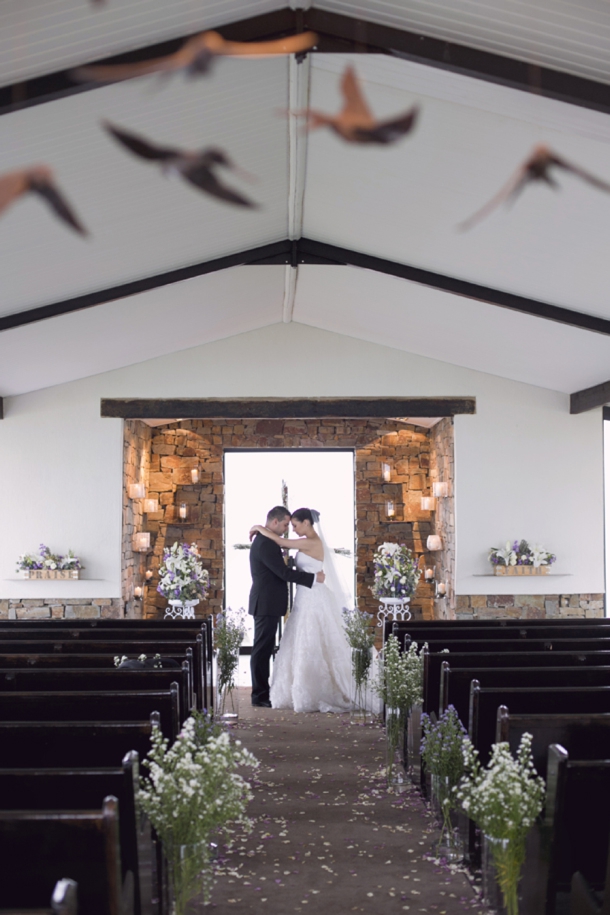 I think the most important piece of advice I could give future brides is too get everything done as soon as possible. I was very lucky in that my best friend had already been married and had given me that same advice. I think it helps because then if anything goes wrong near the end, or there are any of those last minute stresses, there isn't a whole load to be done and you can just focus on the problems at hand. There was an online budget template that really helped me. You just put in your total budget amount, and it automatically allocated the various amounts to the different categories. I think it is also important to come up with your theme and ideas before you start looking at anything else (magazines, online, etc.) otherwise you can get overwhelmed and you may not create the most consistent theme throughout.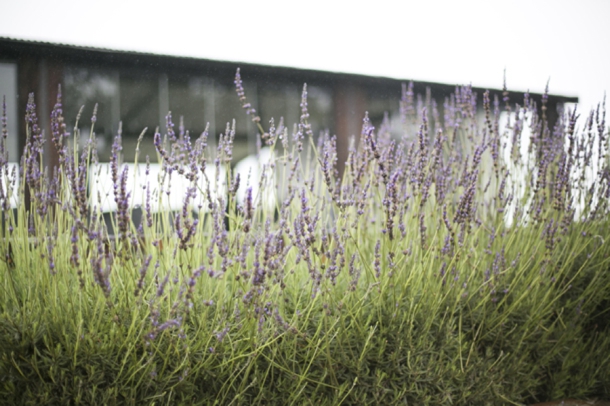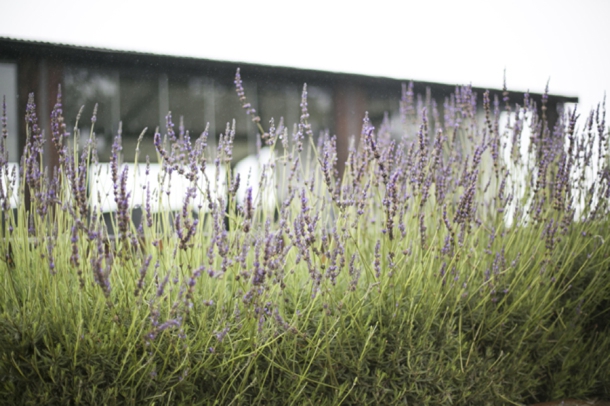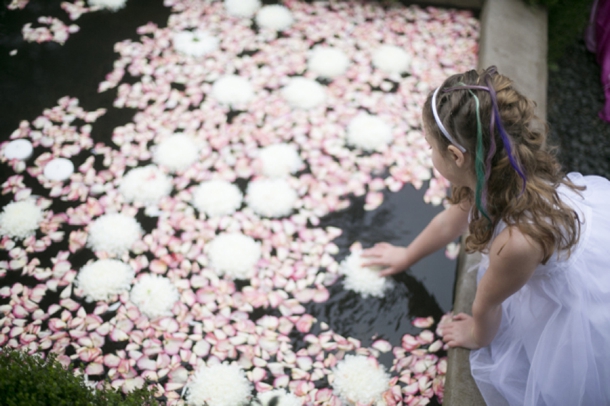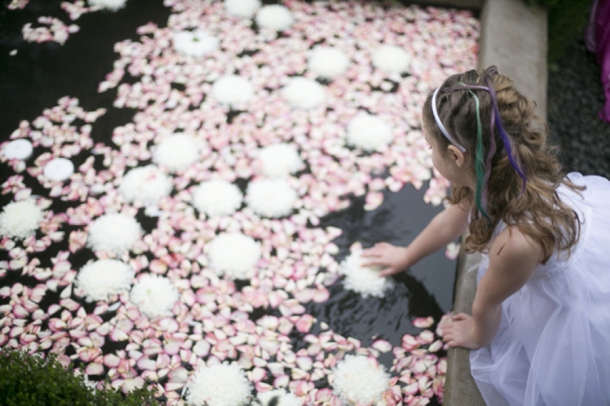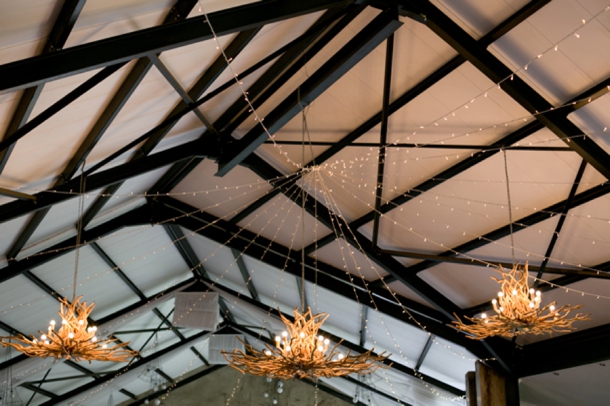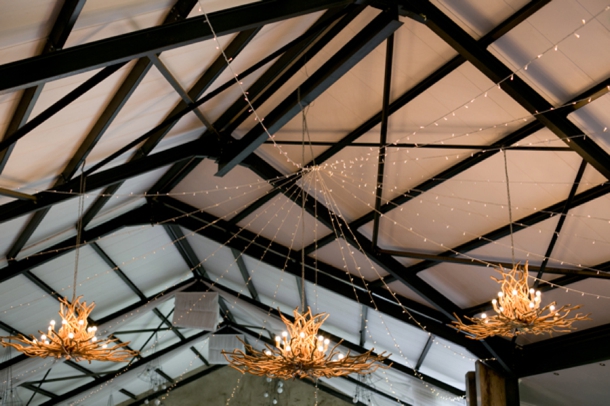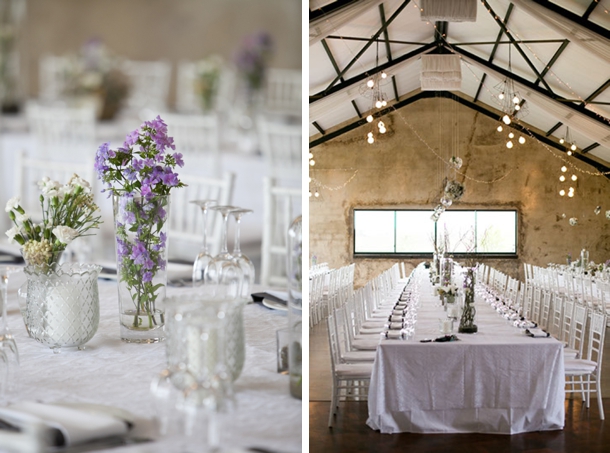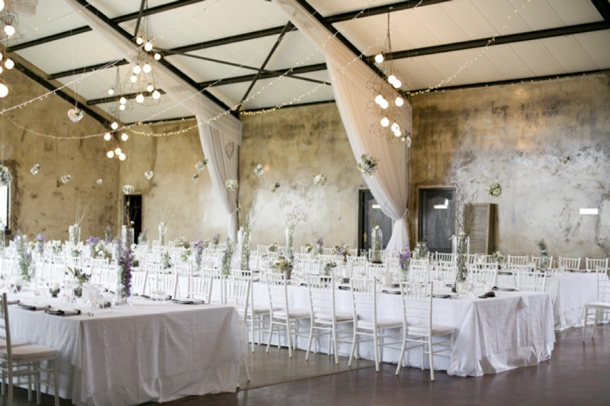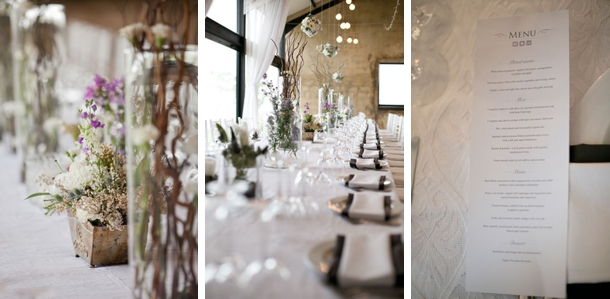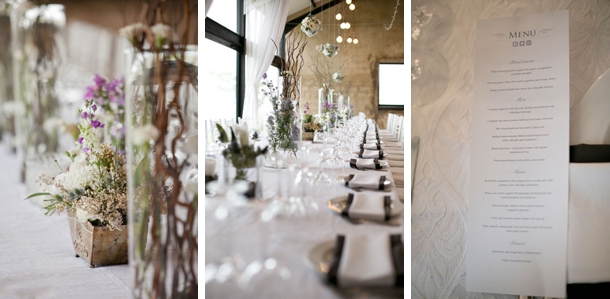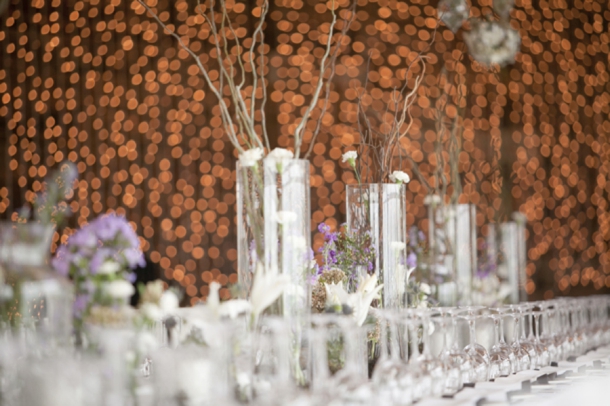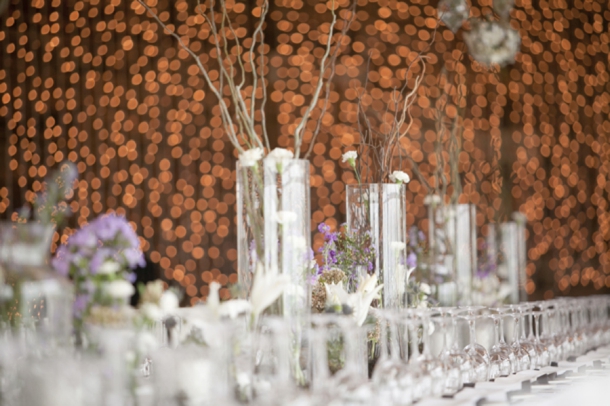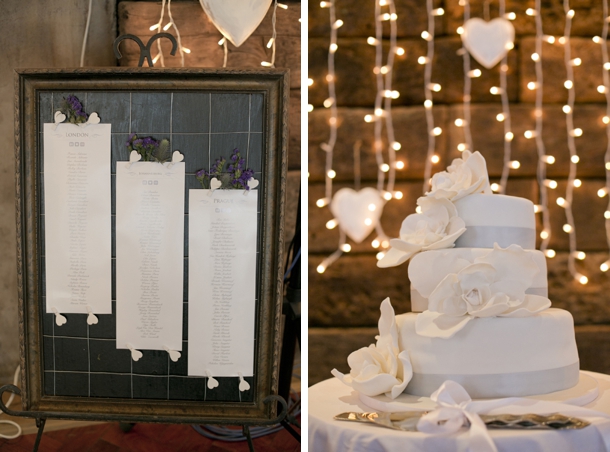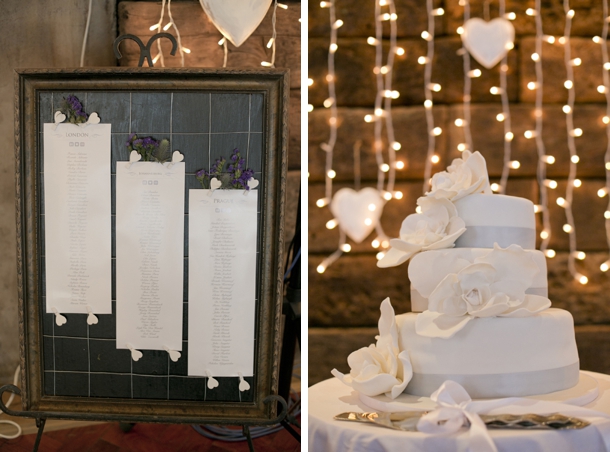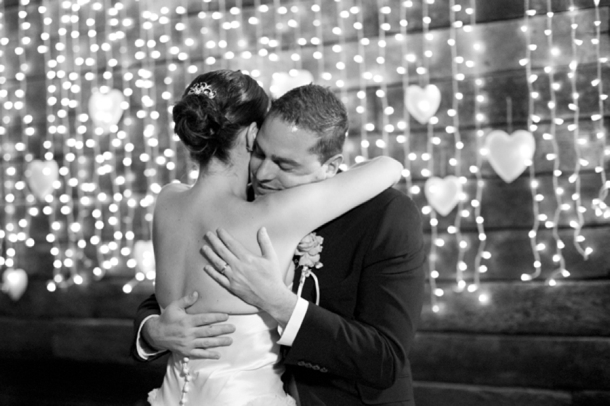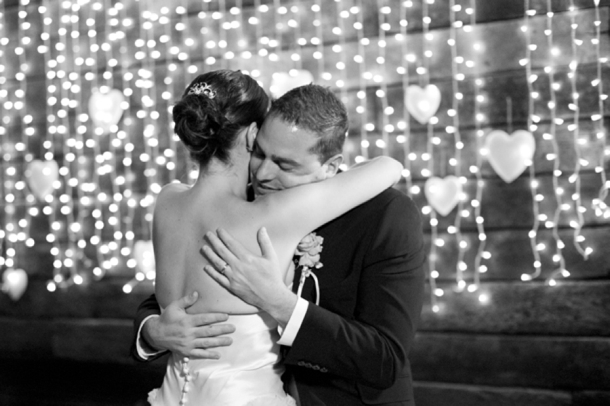 Thank you so much Joanna and Marco – and thanks for your patience in waiting to see your wedding on SBB! Big blog love also to Alexis for sharing her gorgeous pics – spend some time checking out the rest of her pictures from the wedding on her blog.
SERVICE PROVIDERS
Venue: Netherwood | Catering: Harvey's | Photography: Alexis Diack | Flowers & decor: Labola | Cake: Lucy's Cake Shop | Stationery: Downtown Creative | Bride's dress: Gert van der Merwe | Bridesmaids' dresses: Bride & Co. | Hair: Knotts Salon (033 2666 545) | Makeup: Gayle (082 379 5600) | DJ: Pierre Venter-Maher