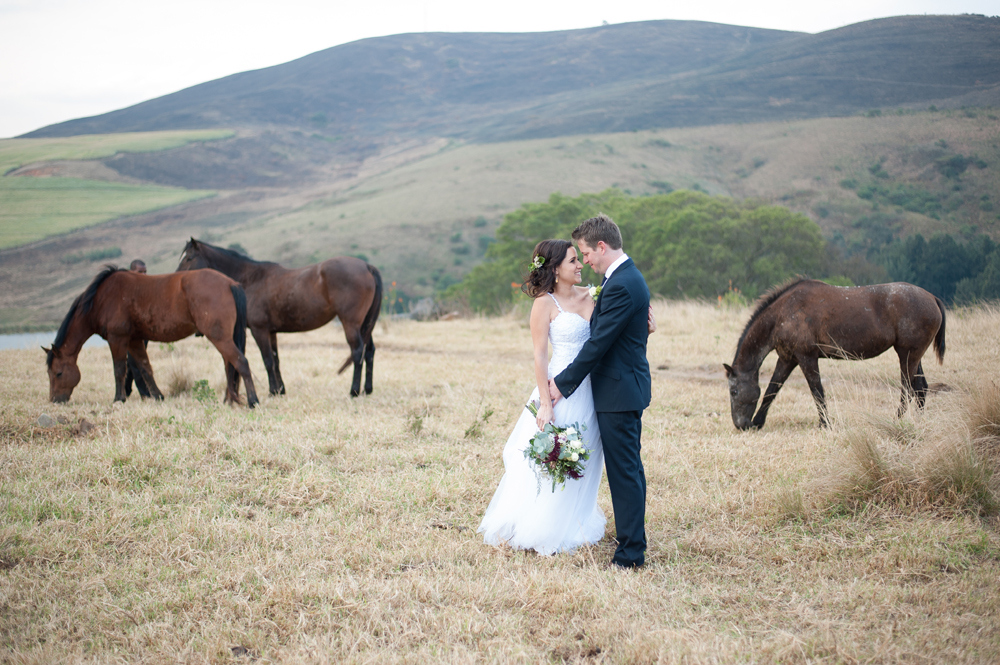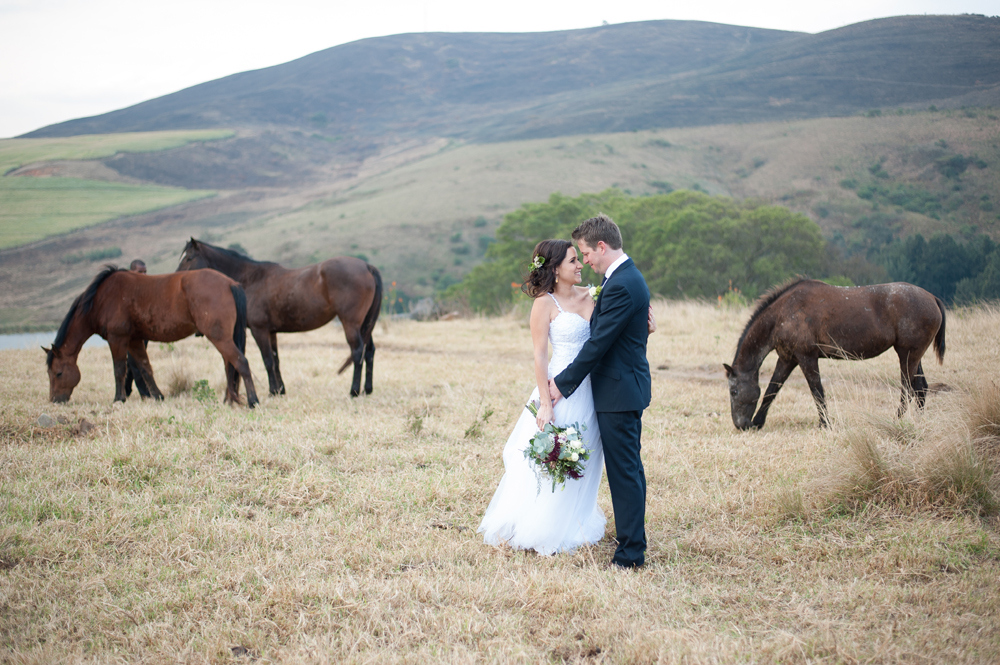 Gilded with our current colour crush, rose gold, and glowing in the winter light of the Tala Valley, this shimmering soiree photographed by Tanya Jacobs will leave you inspired to say the least. From the gorgeous lace bridesmaid gowns to the candle holders on the tables, this pretty metallic is woven throughout, together with equestrian touches in honour of the groom's love of horse racing. But the best part of Kirsty and Wes' big day, in my book, is the fact that it was a true labour of love – every detail was conceived and created (over many cups of tea!) by the couple and their friends and family, right down to Kirsty's beautiful gown, which was made by her talented mom! So very special, and the perfect way to kick off our week.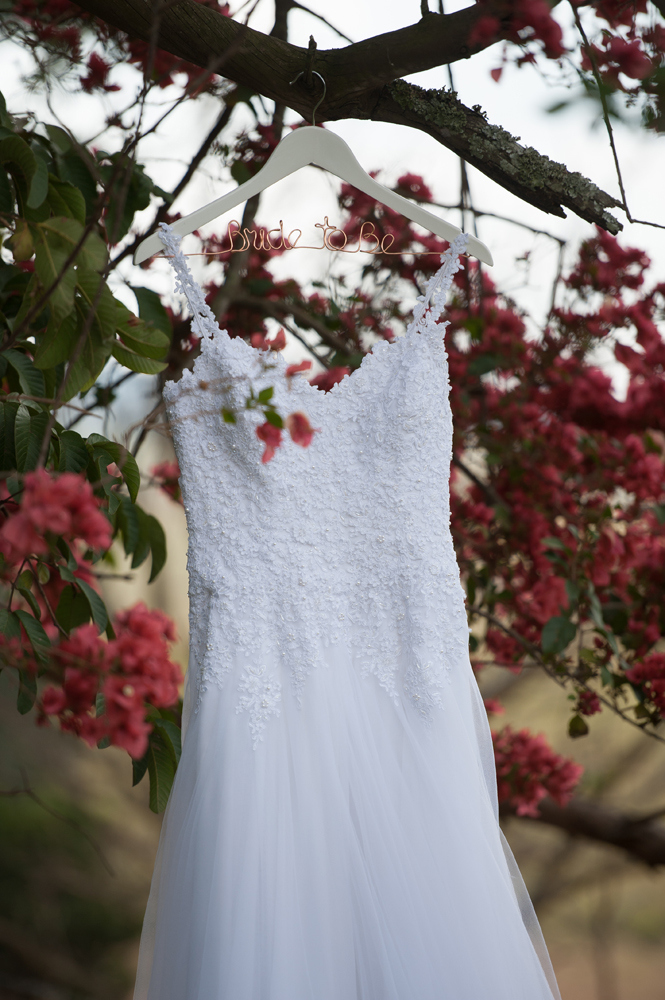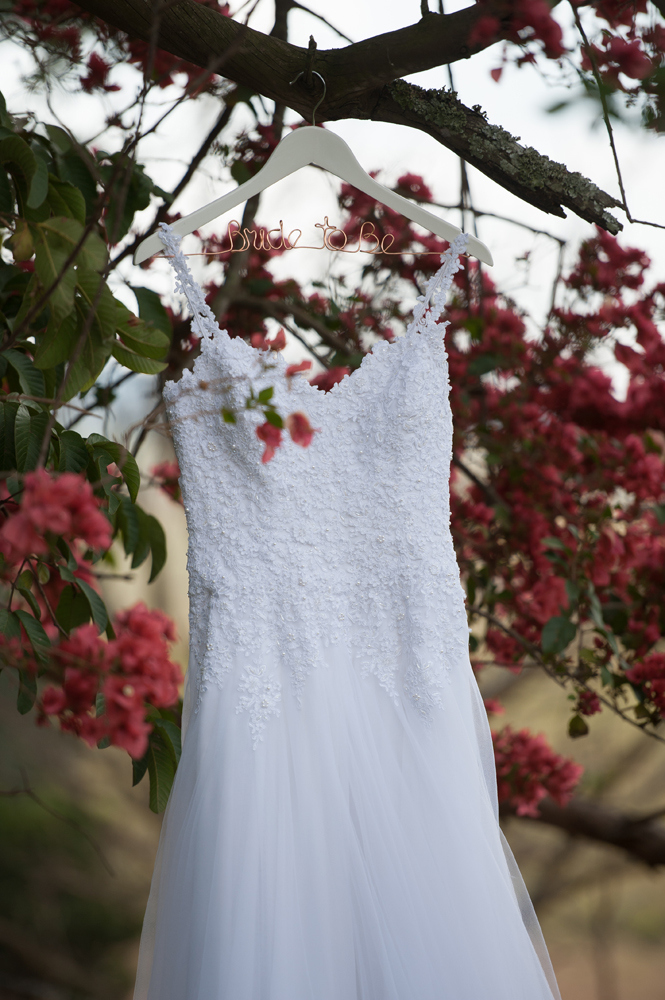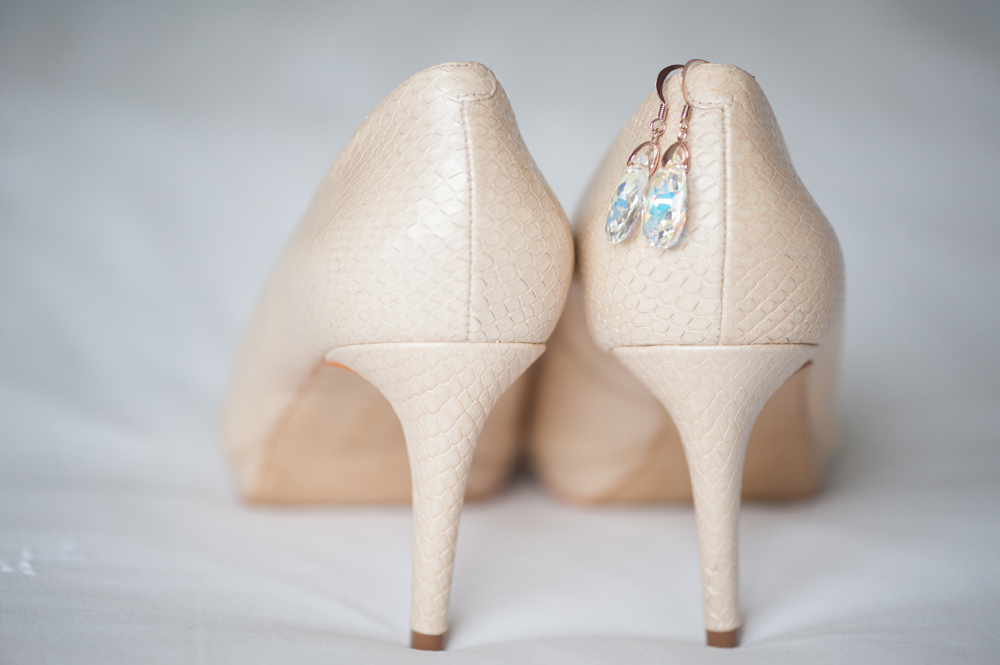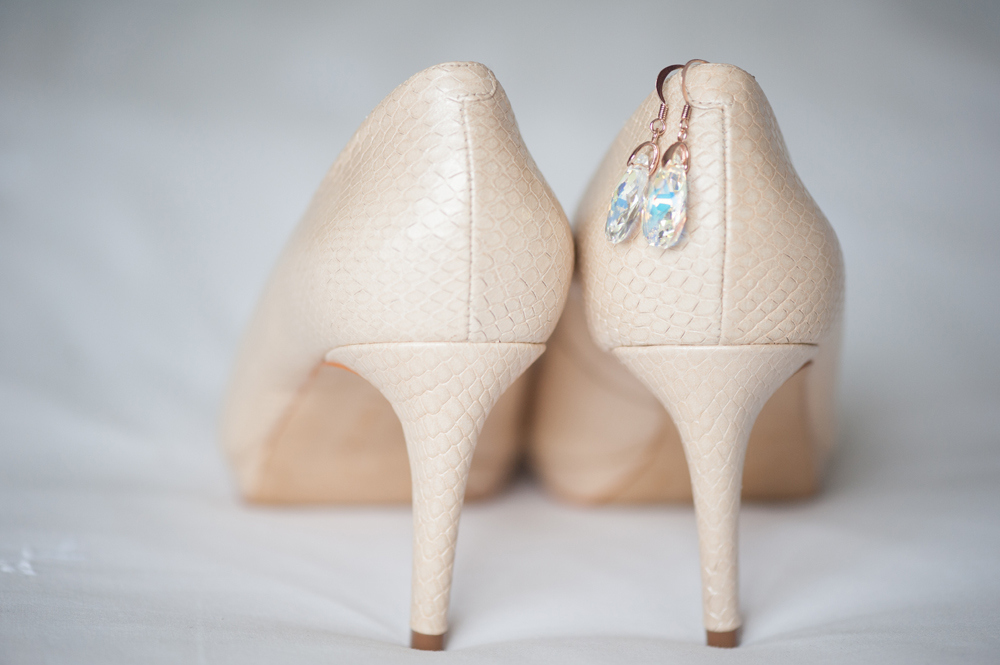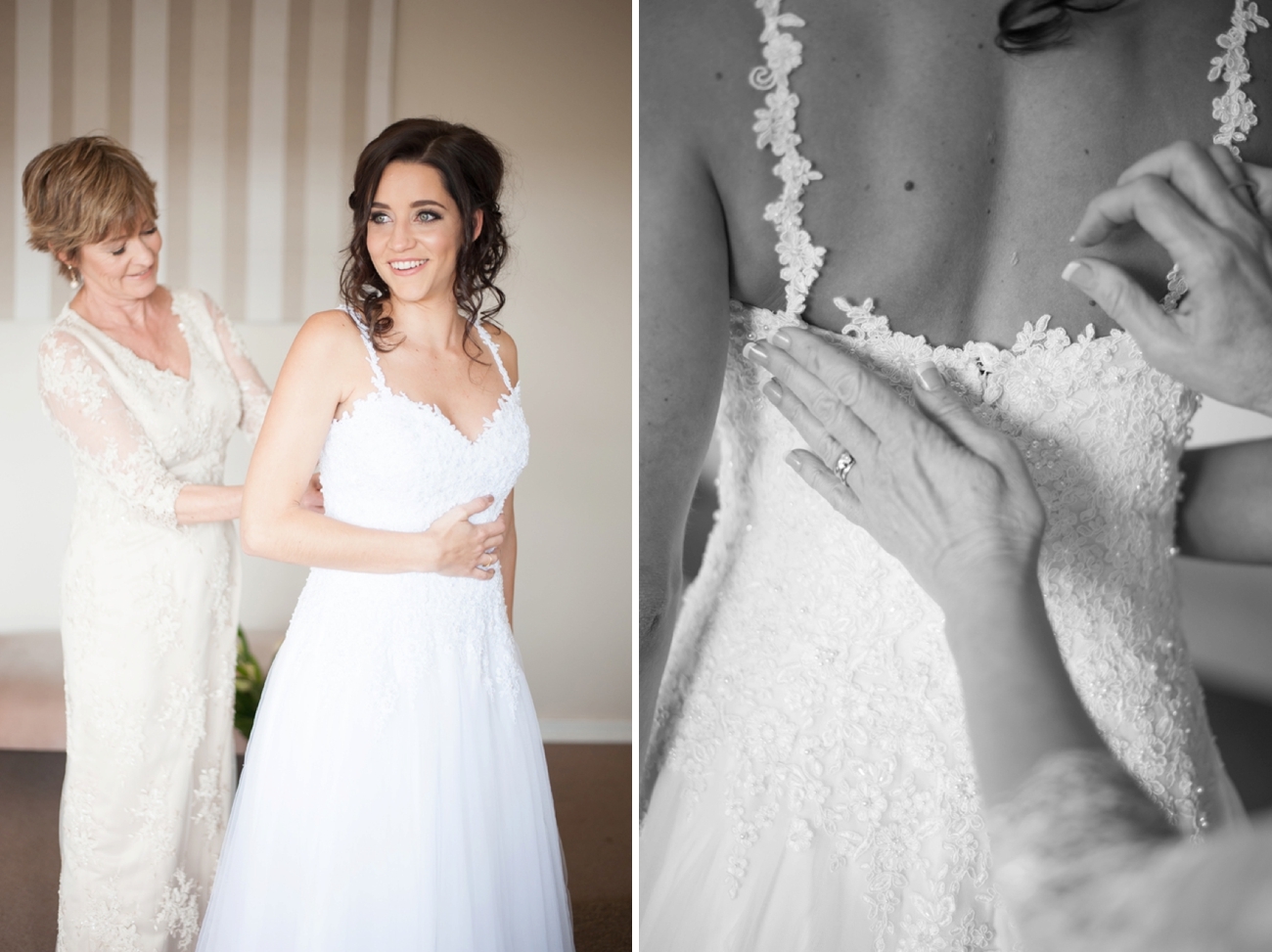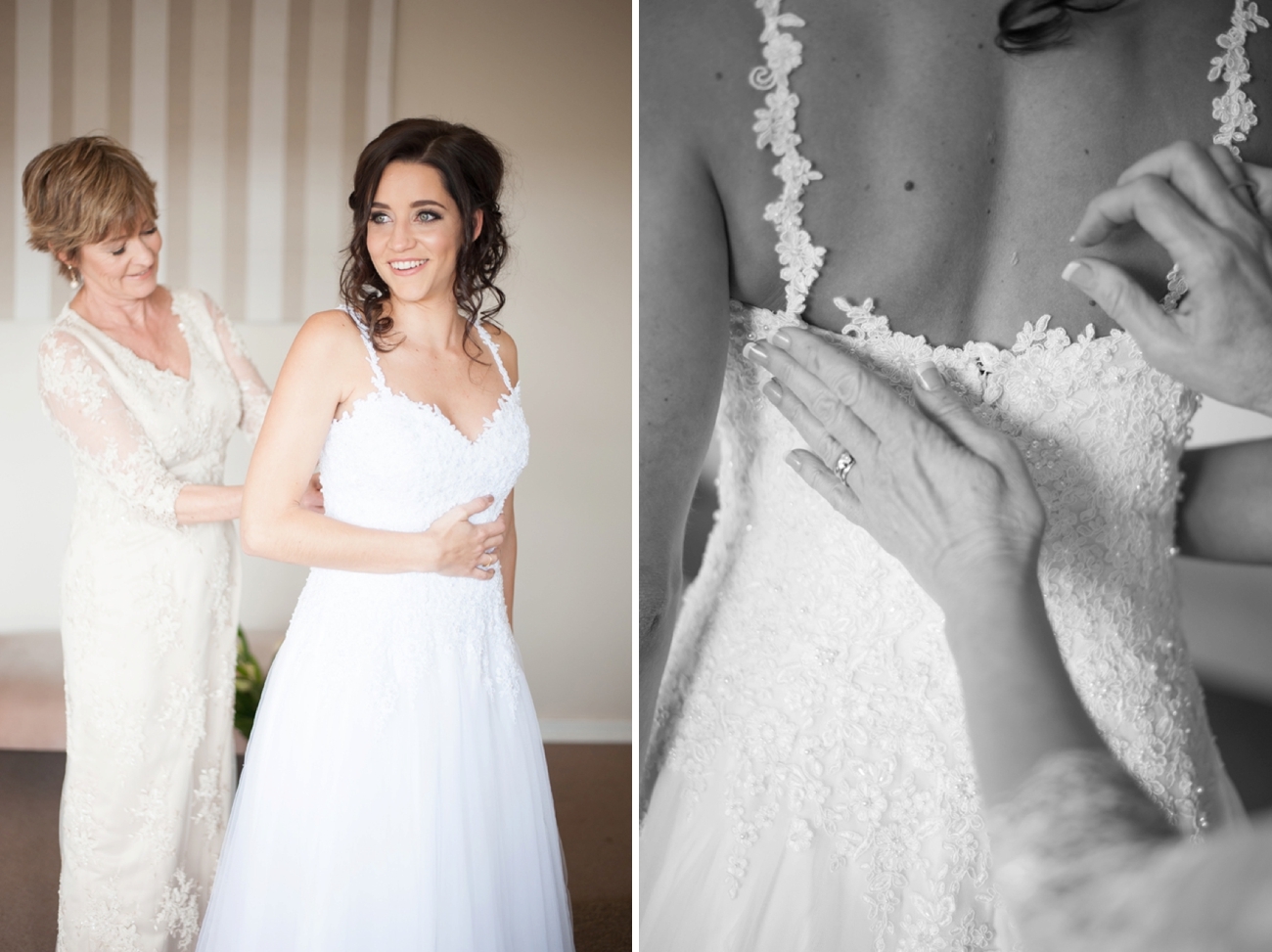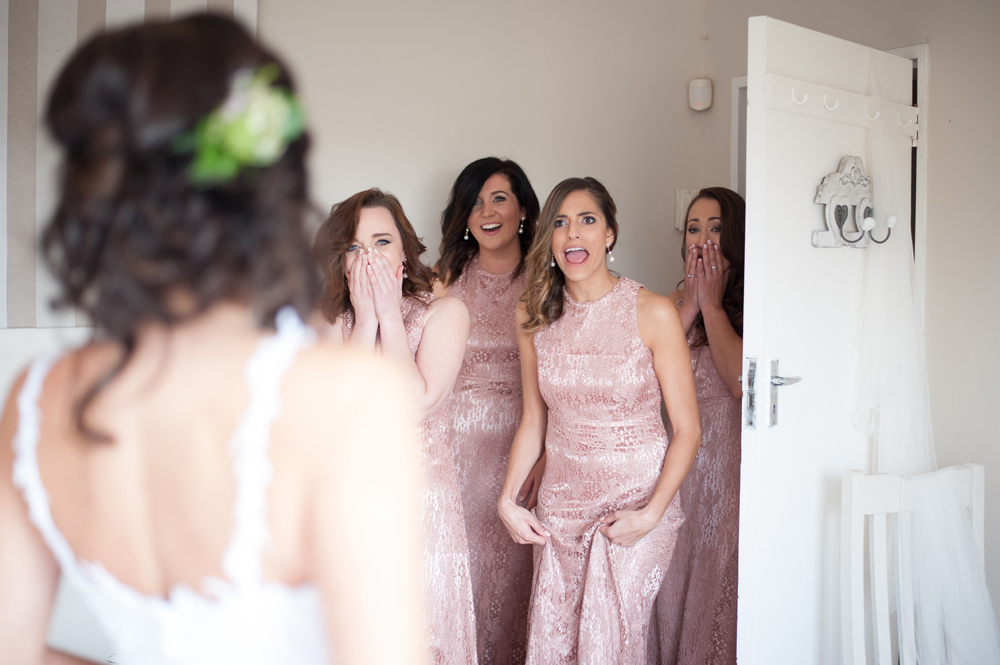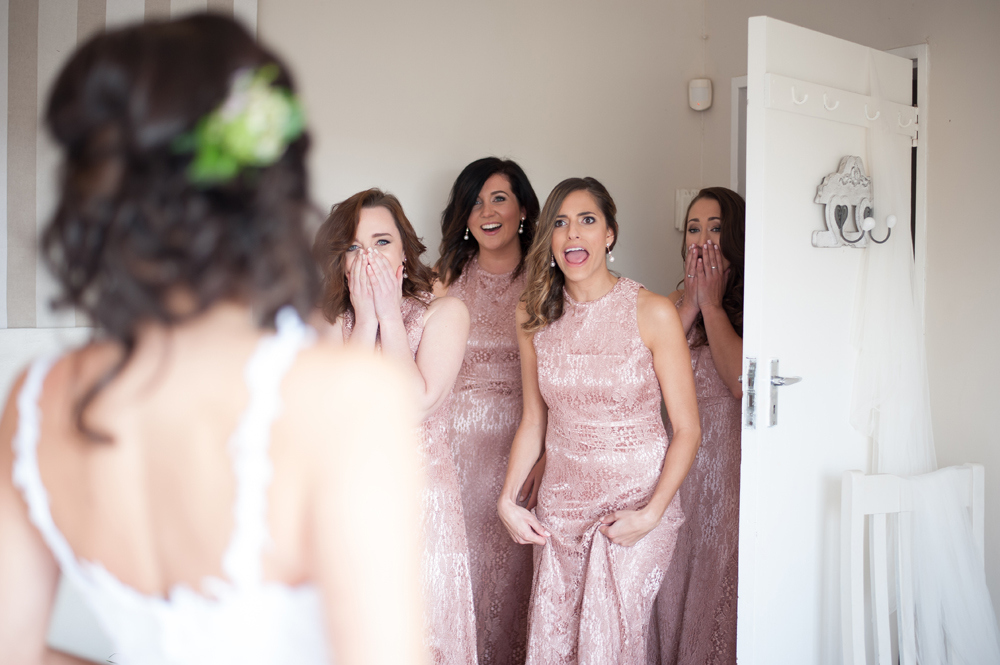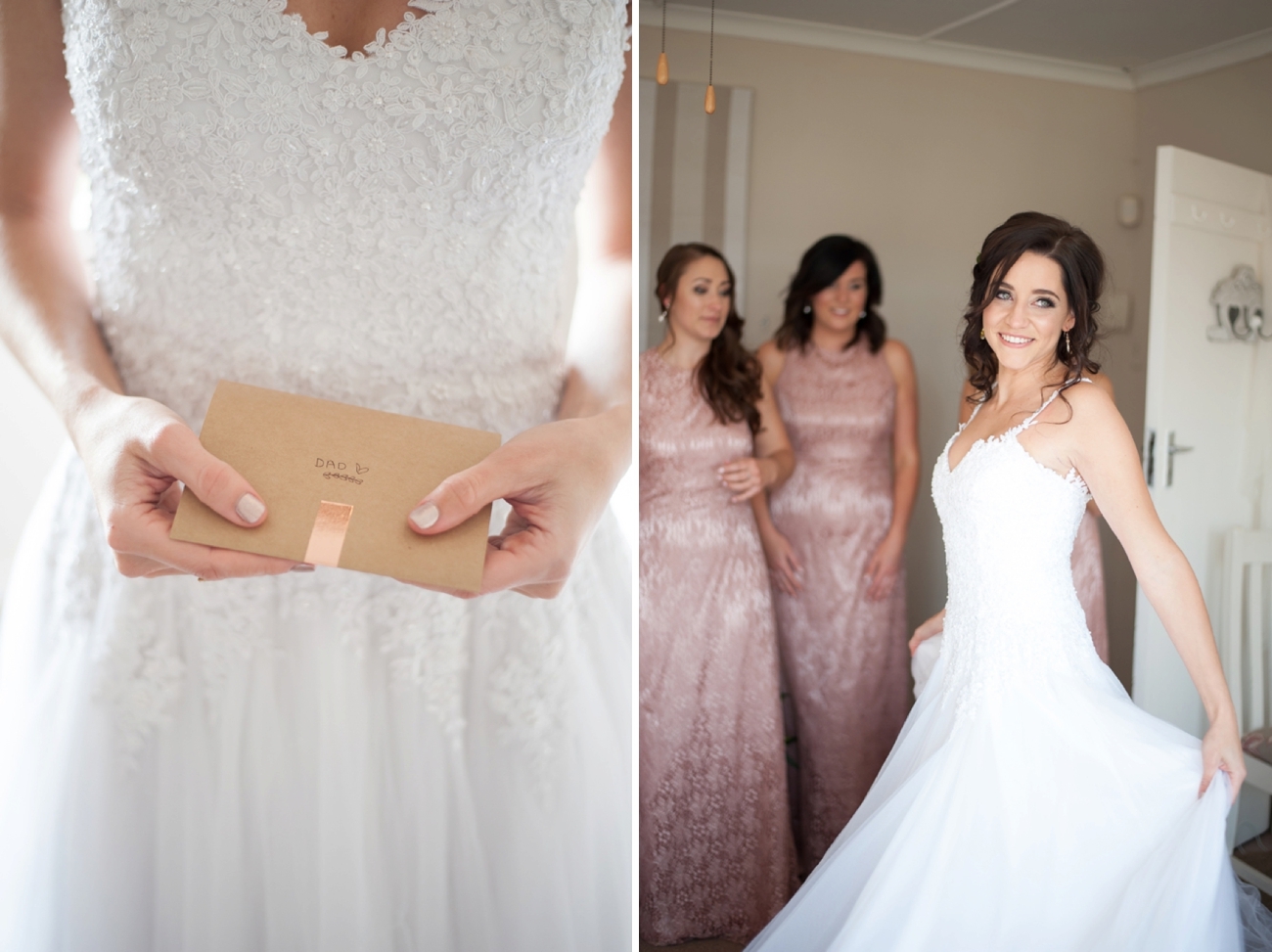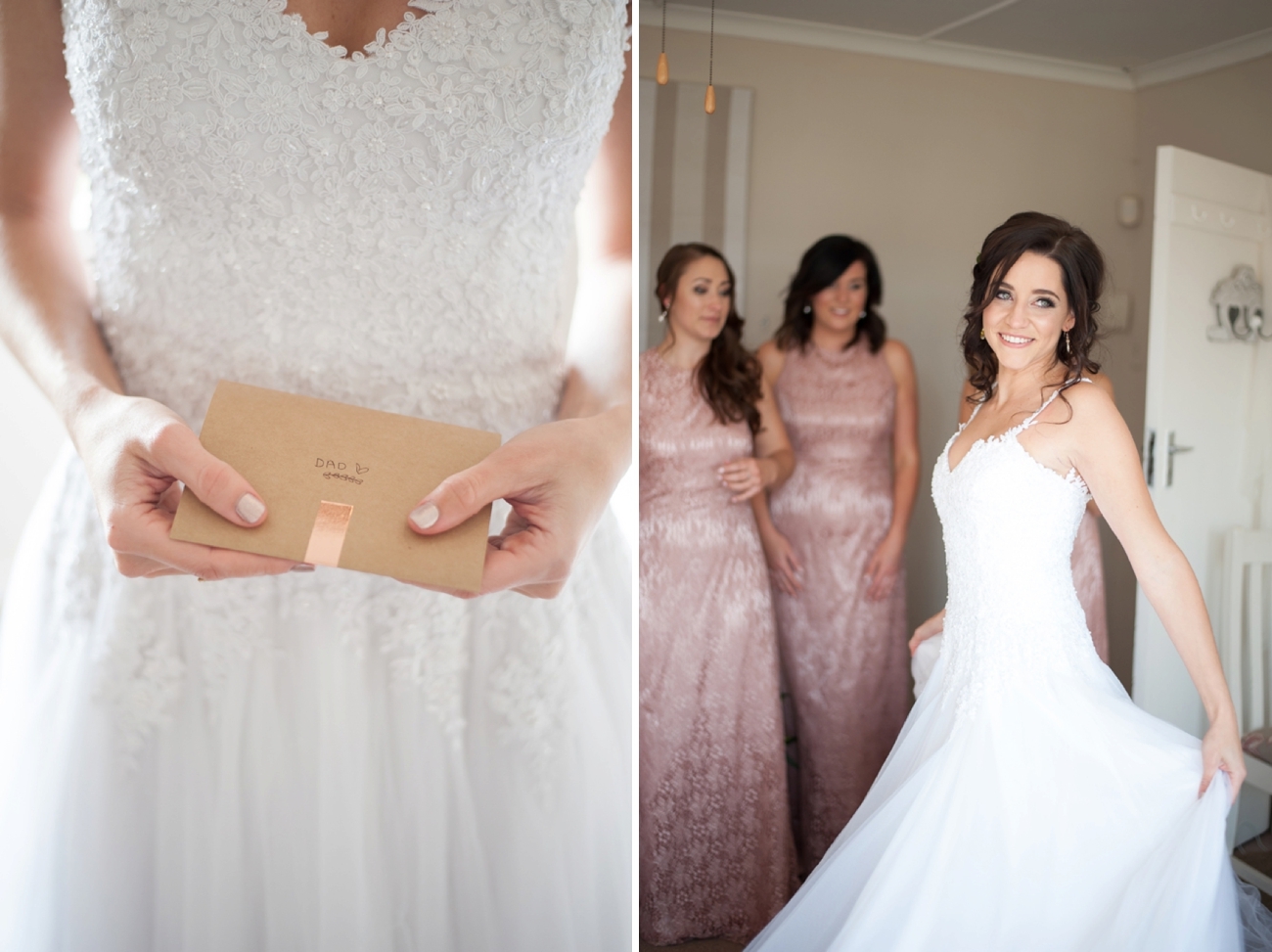 Love Story
We had met before but it was only a year later on a night out when we bumped into each other again and the spark was ignited. Through slurred words, Wes had unintentionally managed to convince me that I wanted to be with him. So I stalked him and messaged him and messaged him until eventually he asked me on a date…and here we are now!
The Proposal
Wes has a passion for horse racing so naturally his proposal involved horses. Despite being terrified, I agreed to go riding with him along Noordhoek beach on one of the most beautiful days in Cape Town. We stopped to admire the shipwreck at the end of the beach when, there sitting on our horses, Wes popped the question. The ride back is all a blur as my fear was taken over by complete surprise and excitement.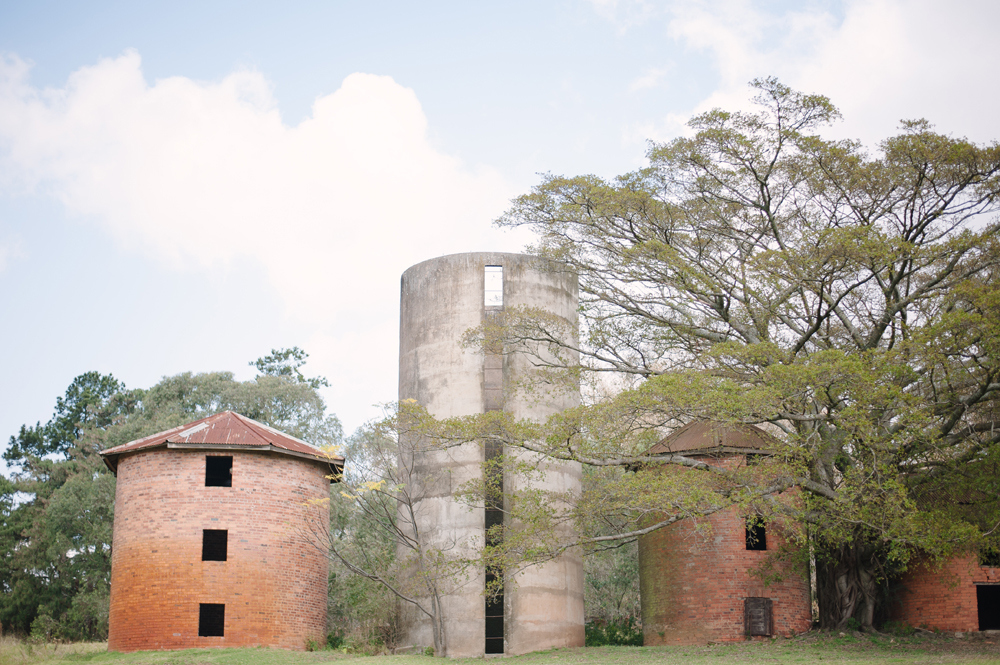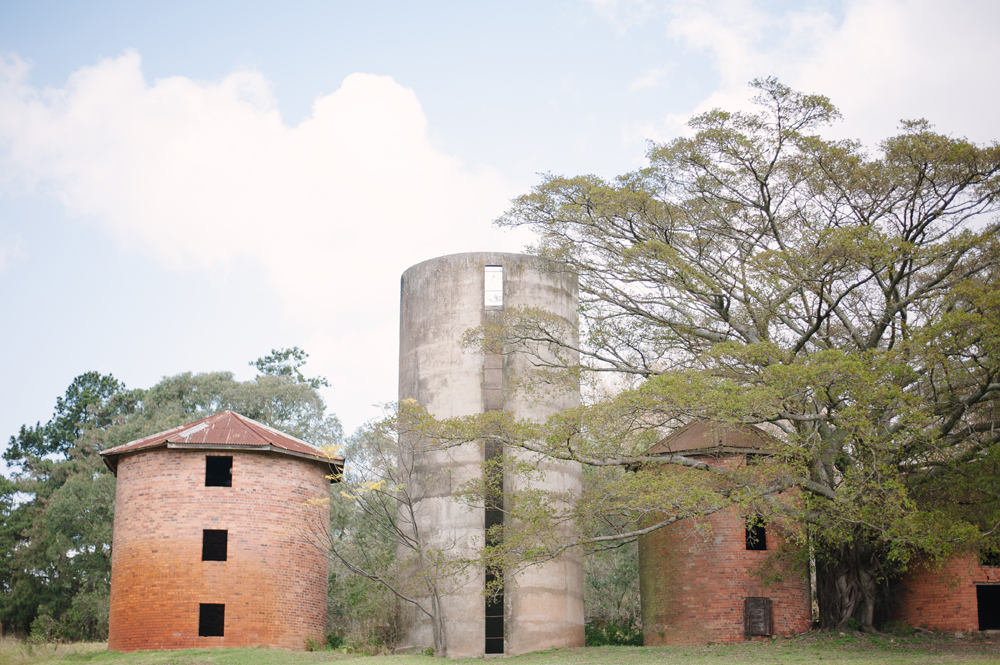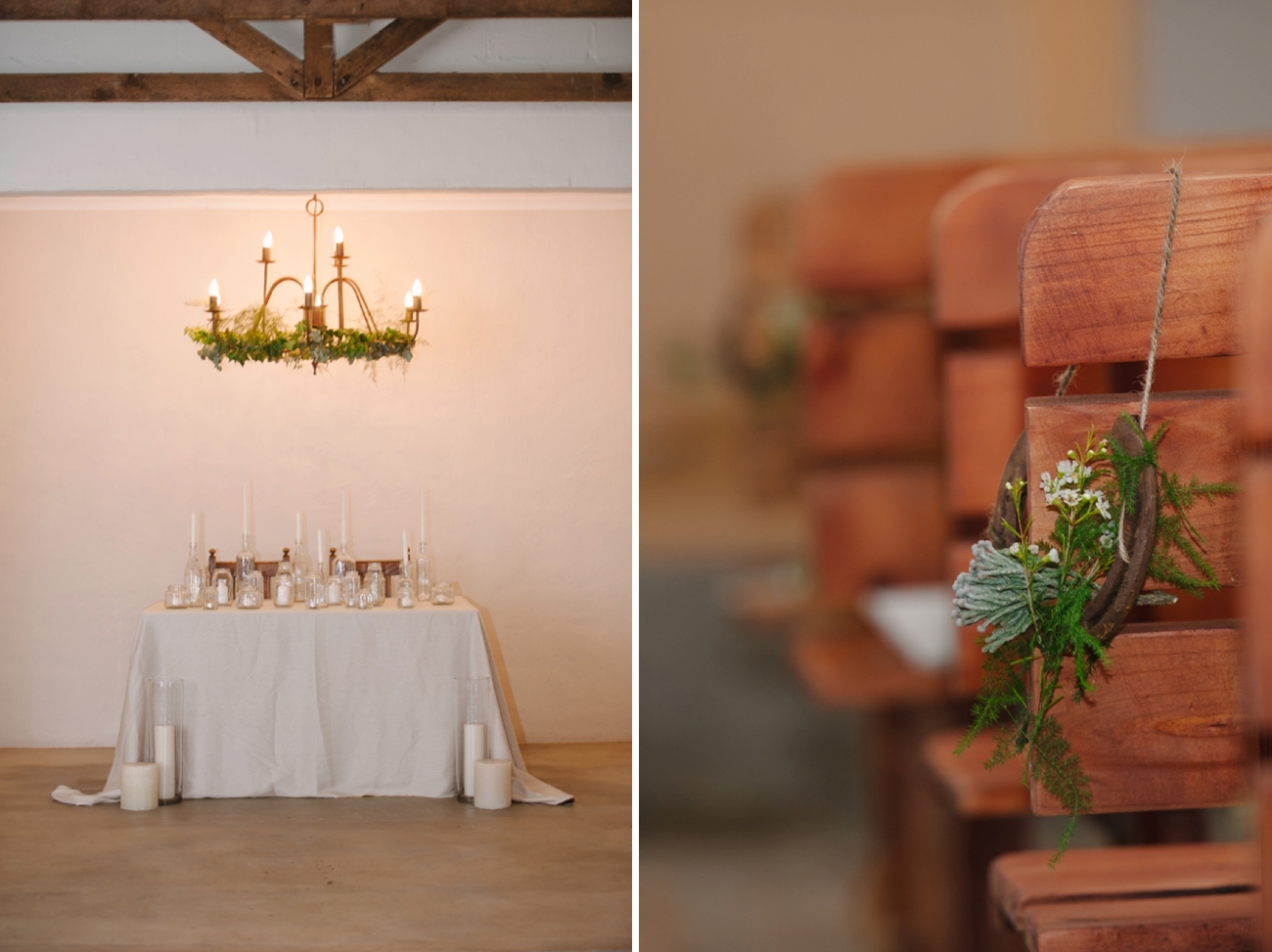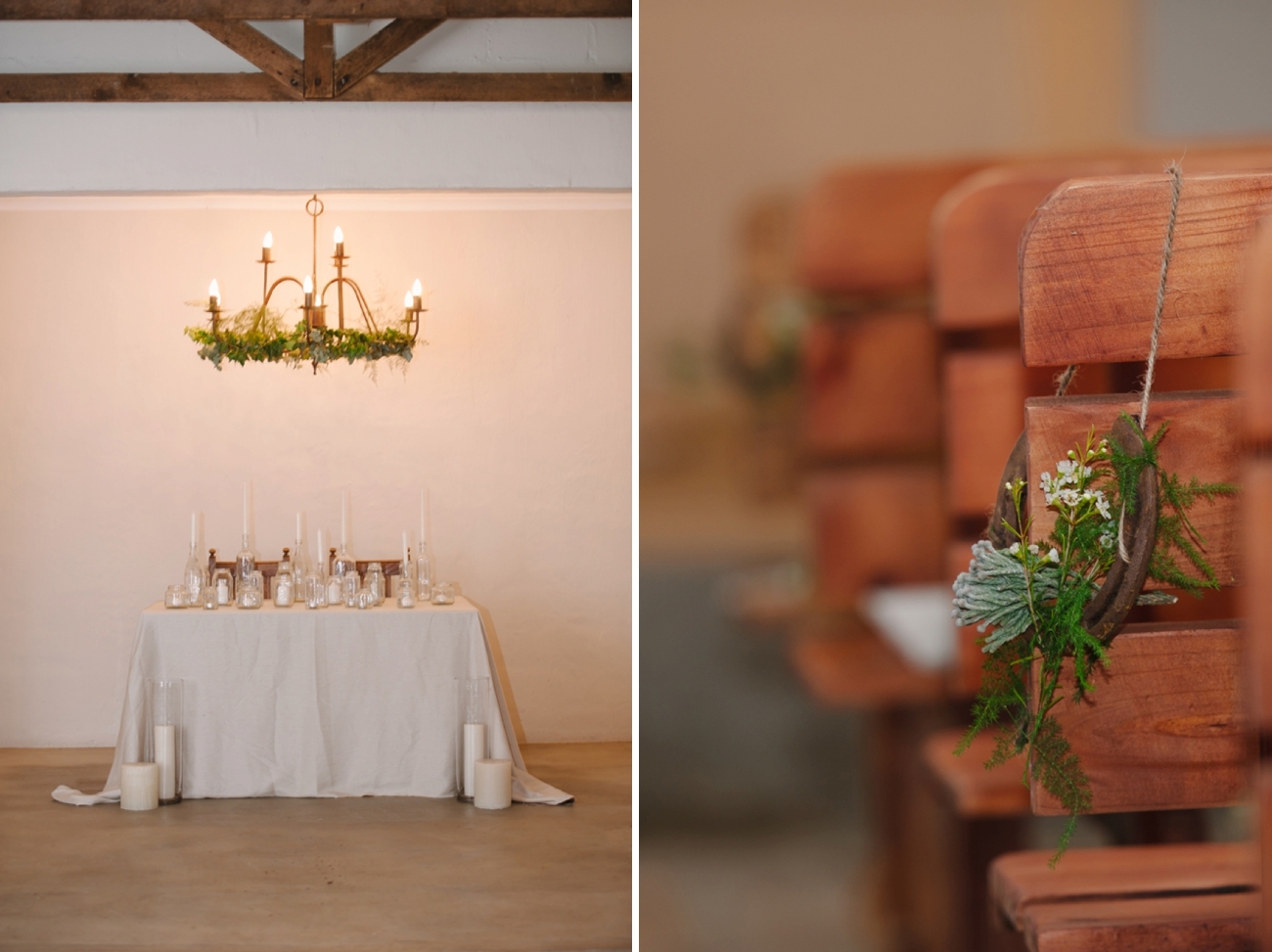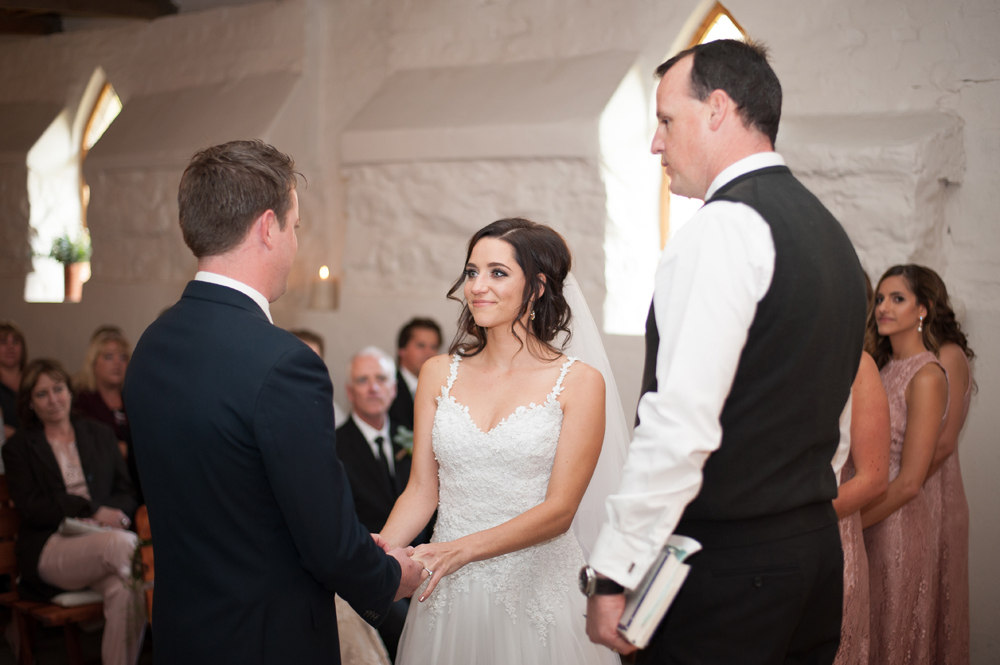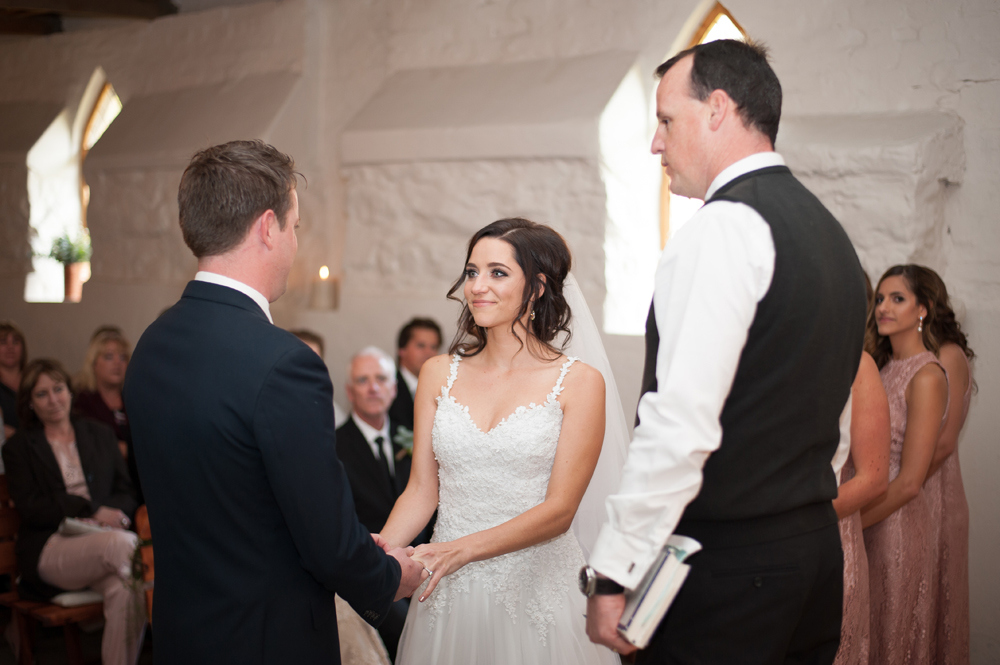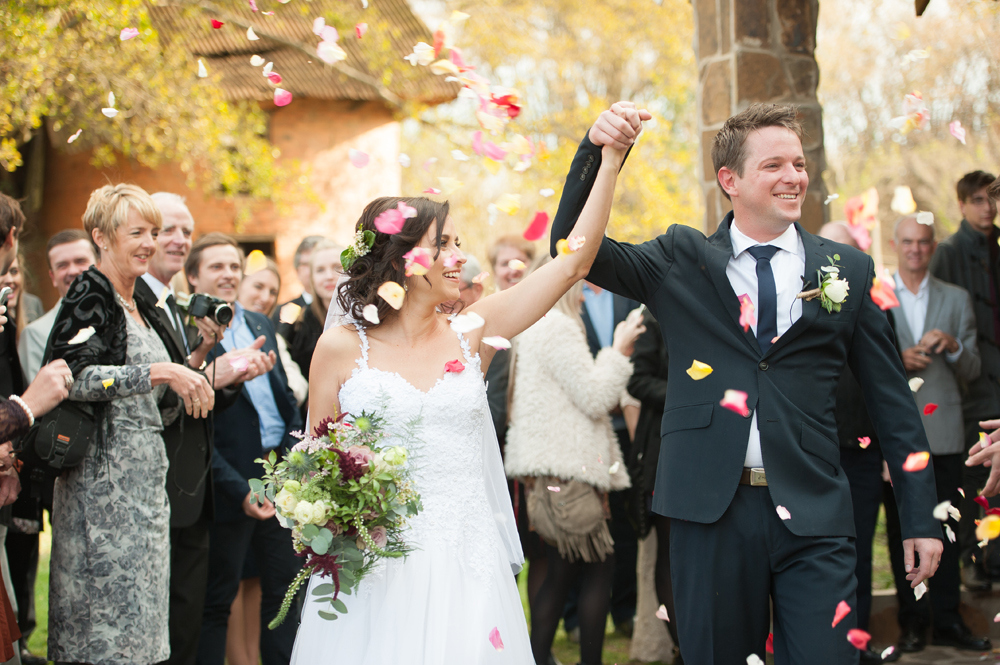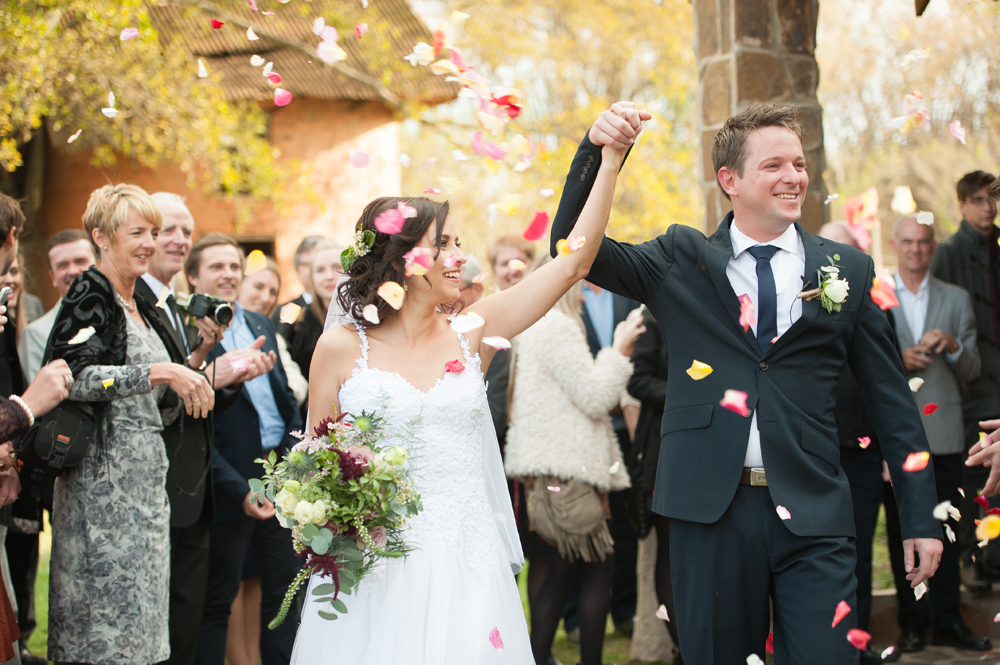 The Venue
Why did we choose the venue? For me it was the stunning chapel. For Wes, it was their four horses!
Wedding Style
I absolutely LOVED the rose gold trend and dusty pink colours but it was my mom who really helped me pull all my ideas together. I had THOUSANDS of pins on Pinterest so it was only when my mom agreed that I felt sure I was on the right track.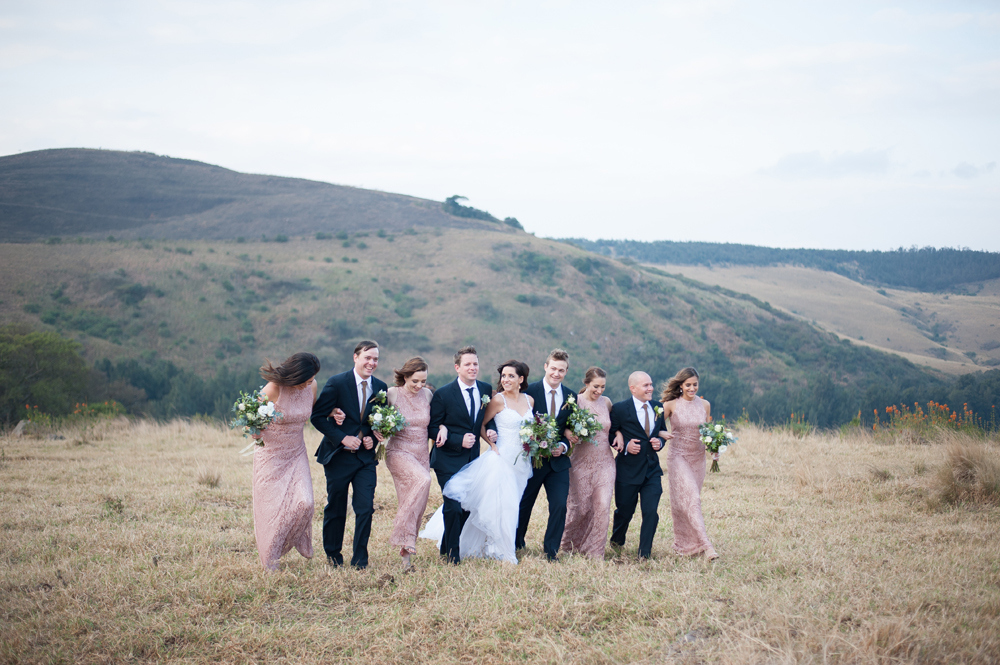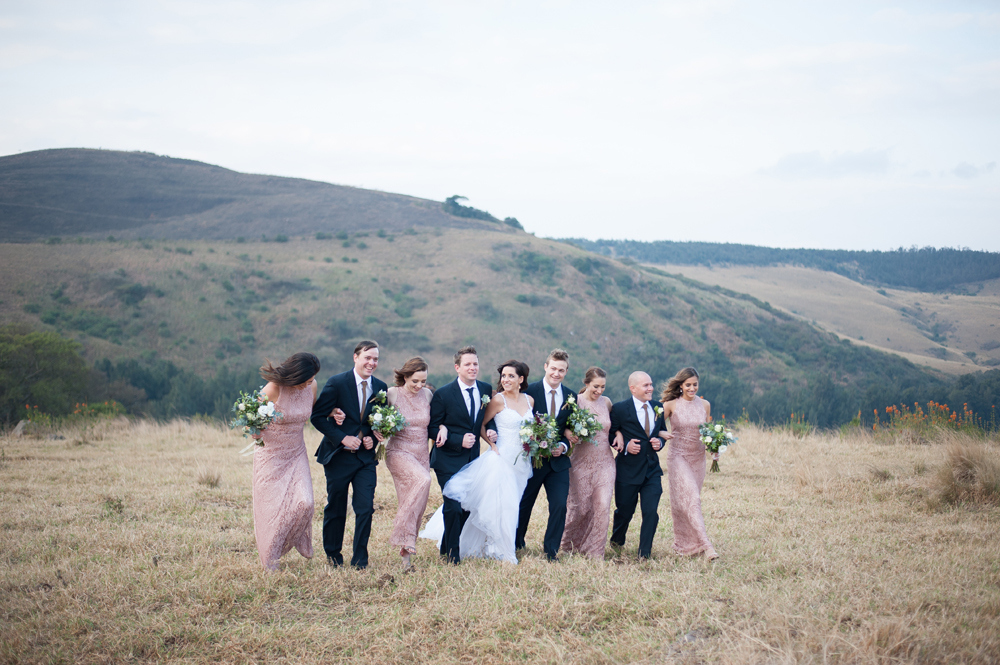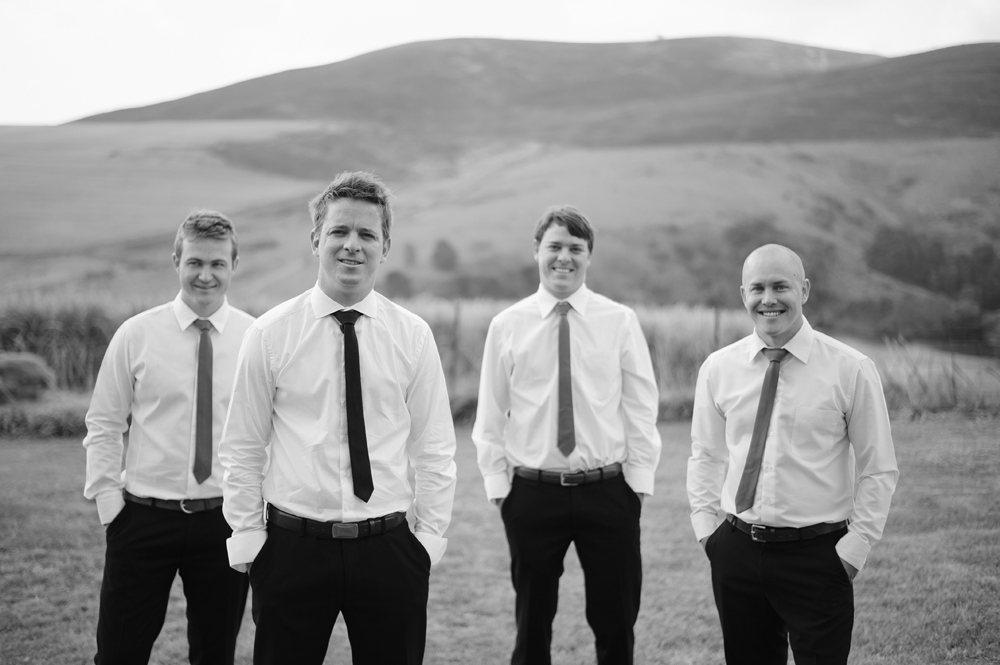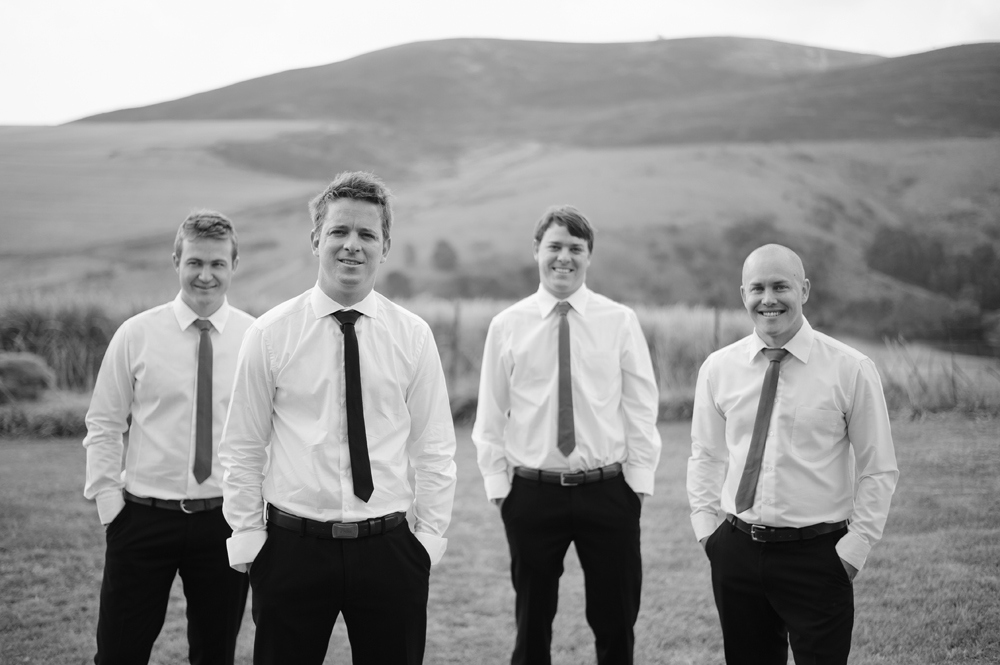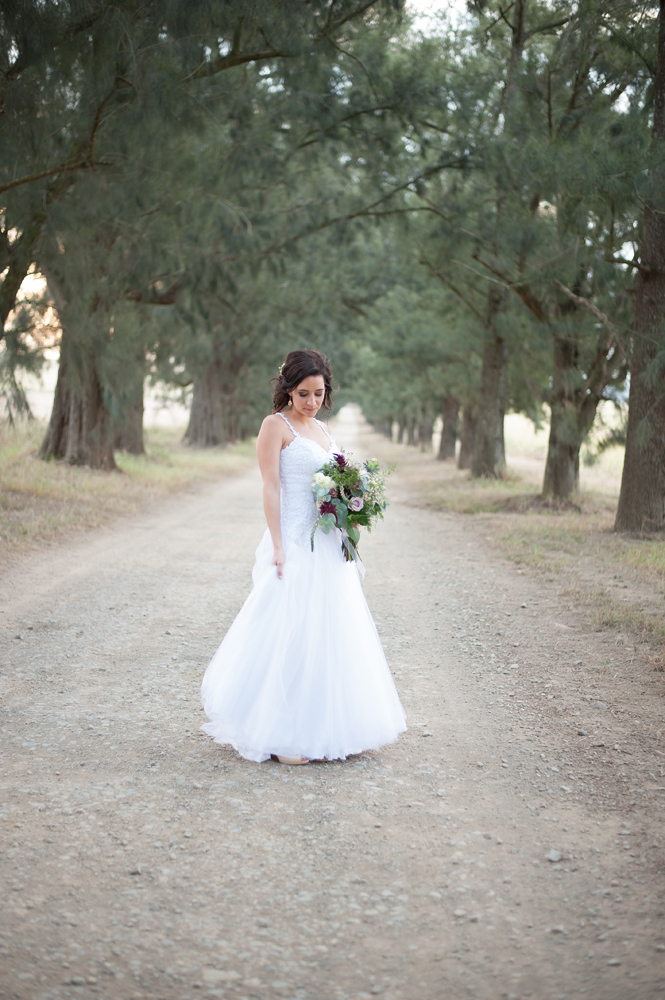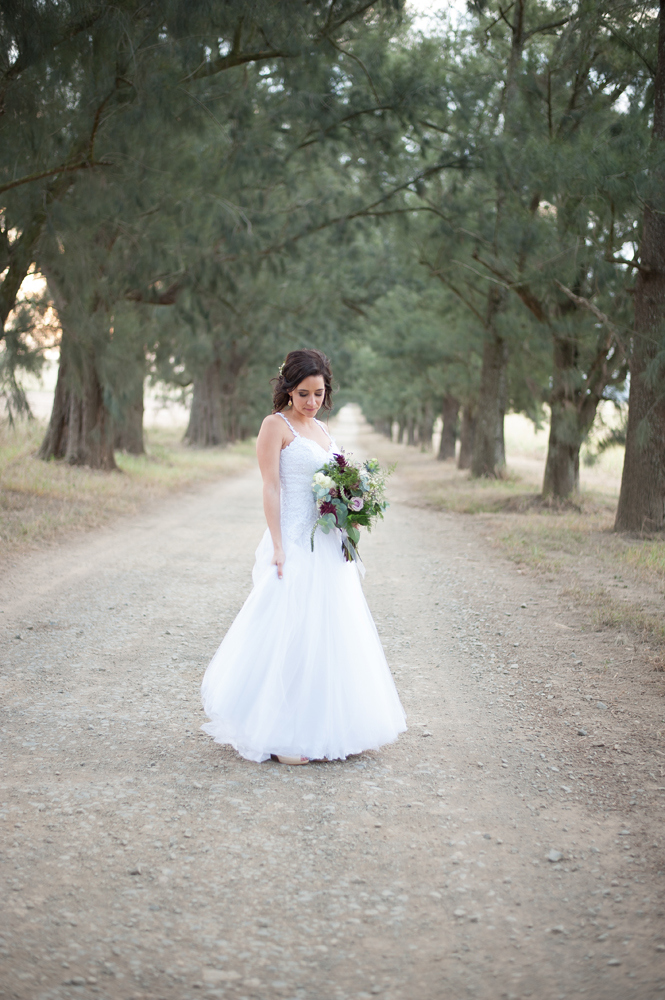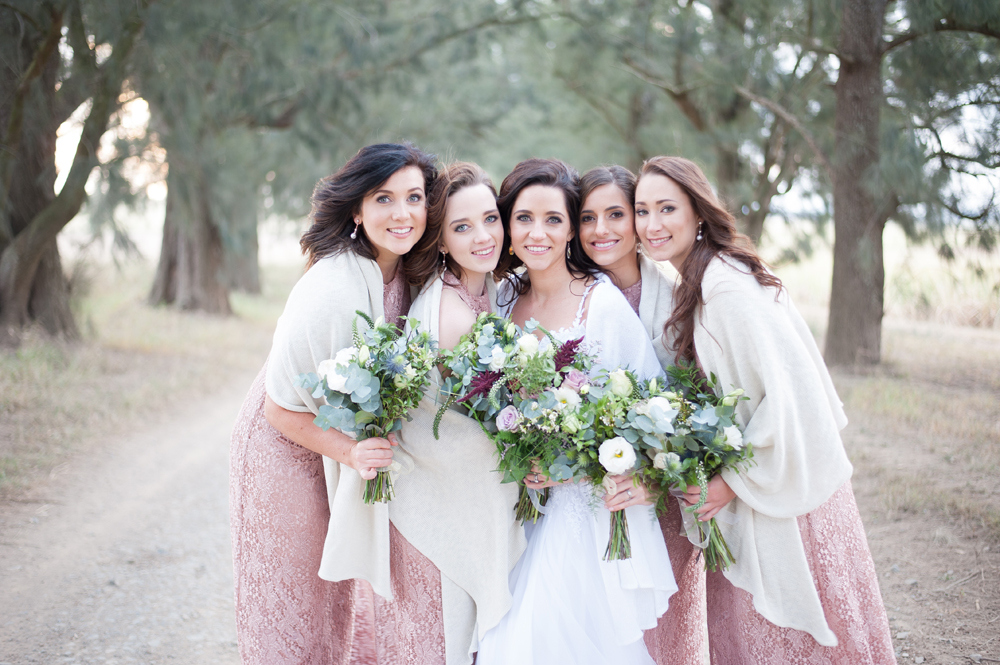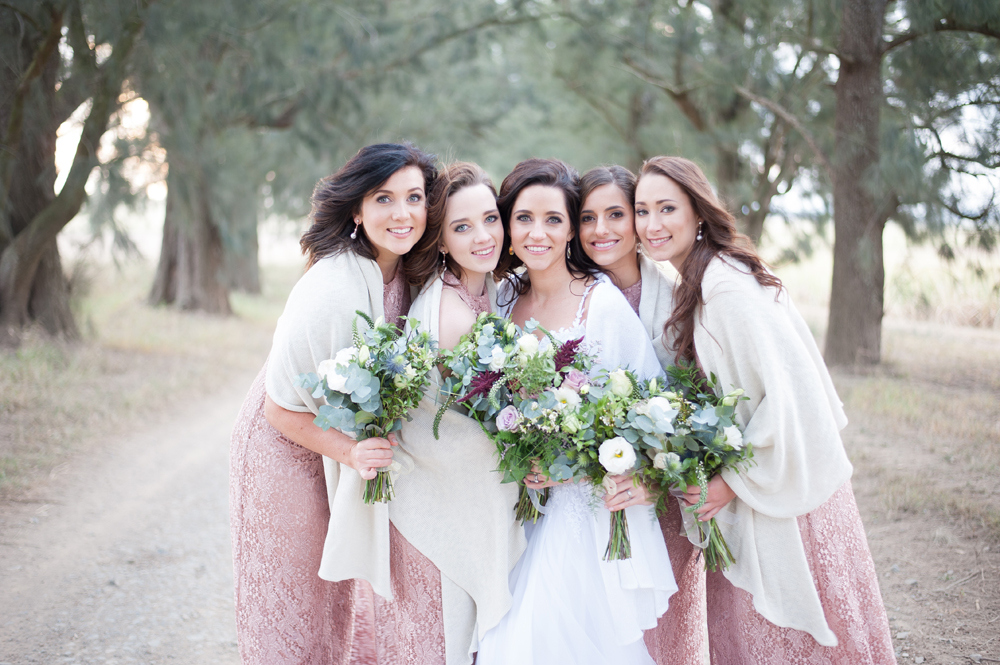 Wedding Details
When Wes and I first started dating he introduced me to his three favourite bands – Stereophonics, Oasis and Goo Goo Dolls – and they quickly became my favourite bands too. It took us ages to decide on our wedding music until Goo Goo Dolls released their new song 'Boxes'. We made our best friends listen to it on the way home from another wedding and said it would be our 'aisle song'…we all had major goosies! The lyrics are so beautiful, which Harri quoted in his Best Man speech and have so much meaning to Wes and I.
DIY Elements
Five Roses must have made a small fortune off us after all the hours and cups of tea required to pull our wedding together. As my mom and I worked on favours, sewing bowties and punching out ceramic hearts for earrings, my dad and Wes were spray painting horses and welding together wrought iron candlestick holders. Wes's mom made flower girl dresses, groomsmen's ties and gowns for my bridesmaids, as my aunt made gowns for our mums! Everyone got involved! It made our wedding so special as you looked around the room and saw all the love and effort that went in to it.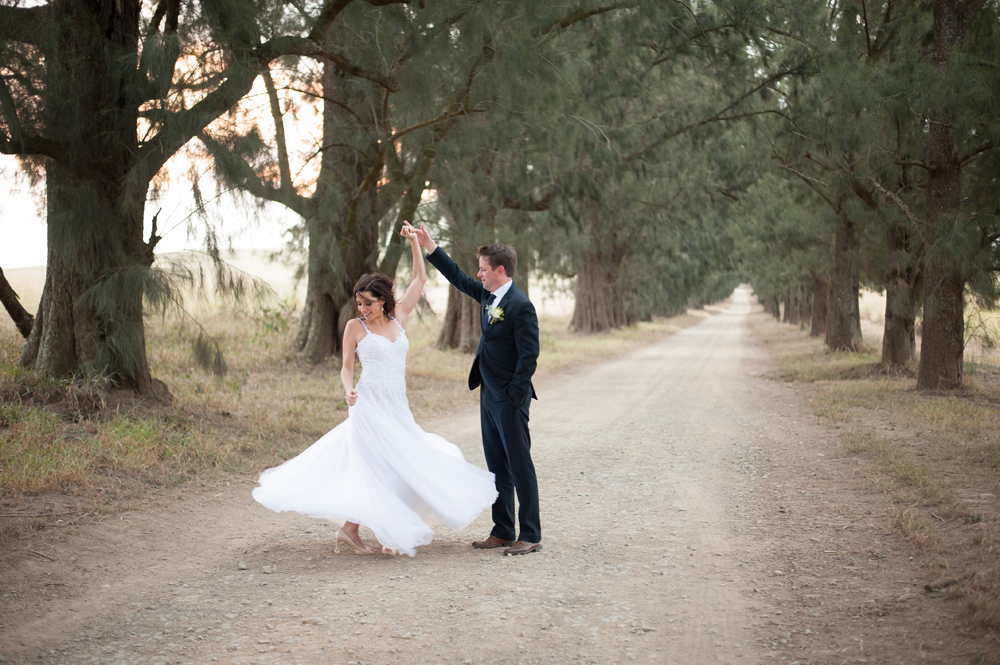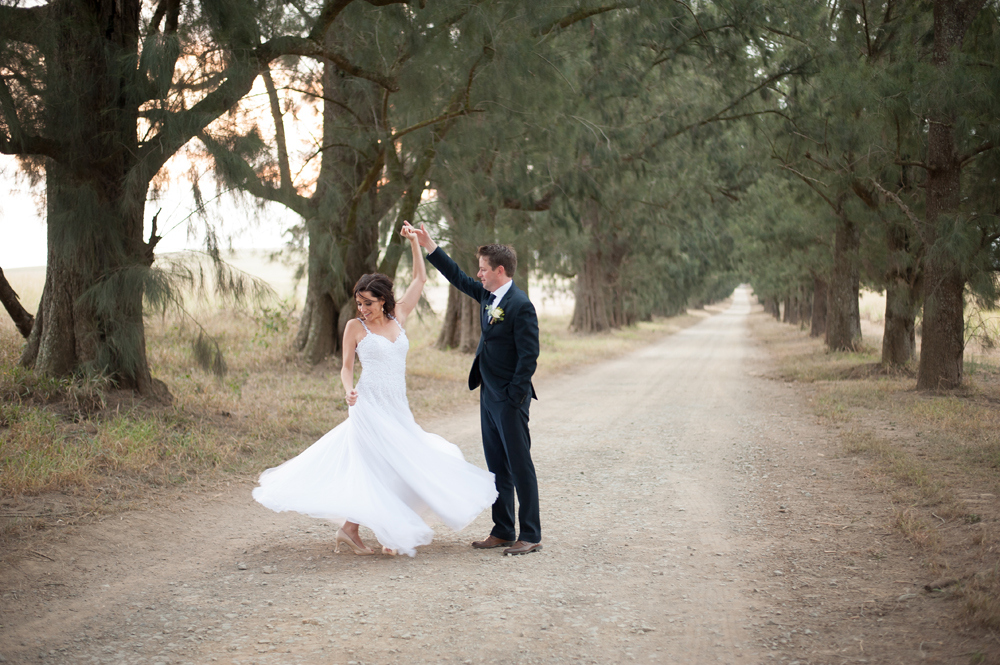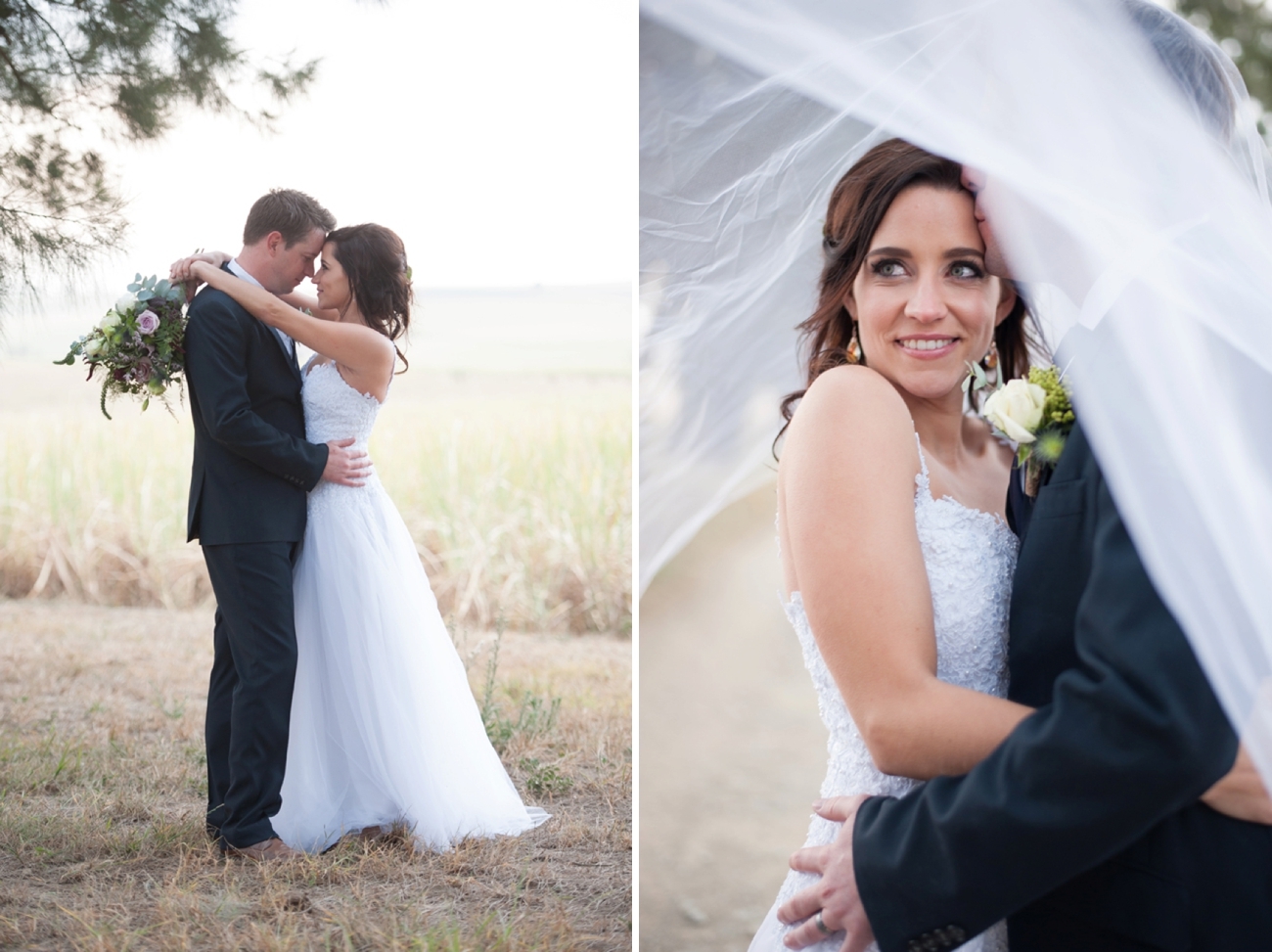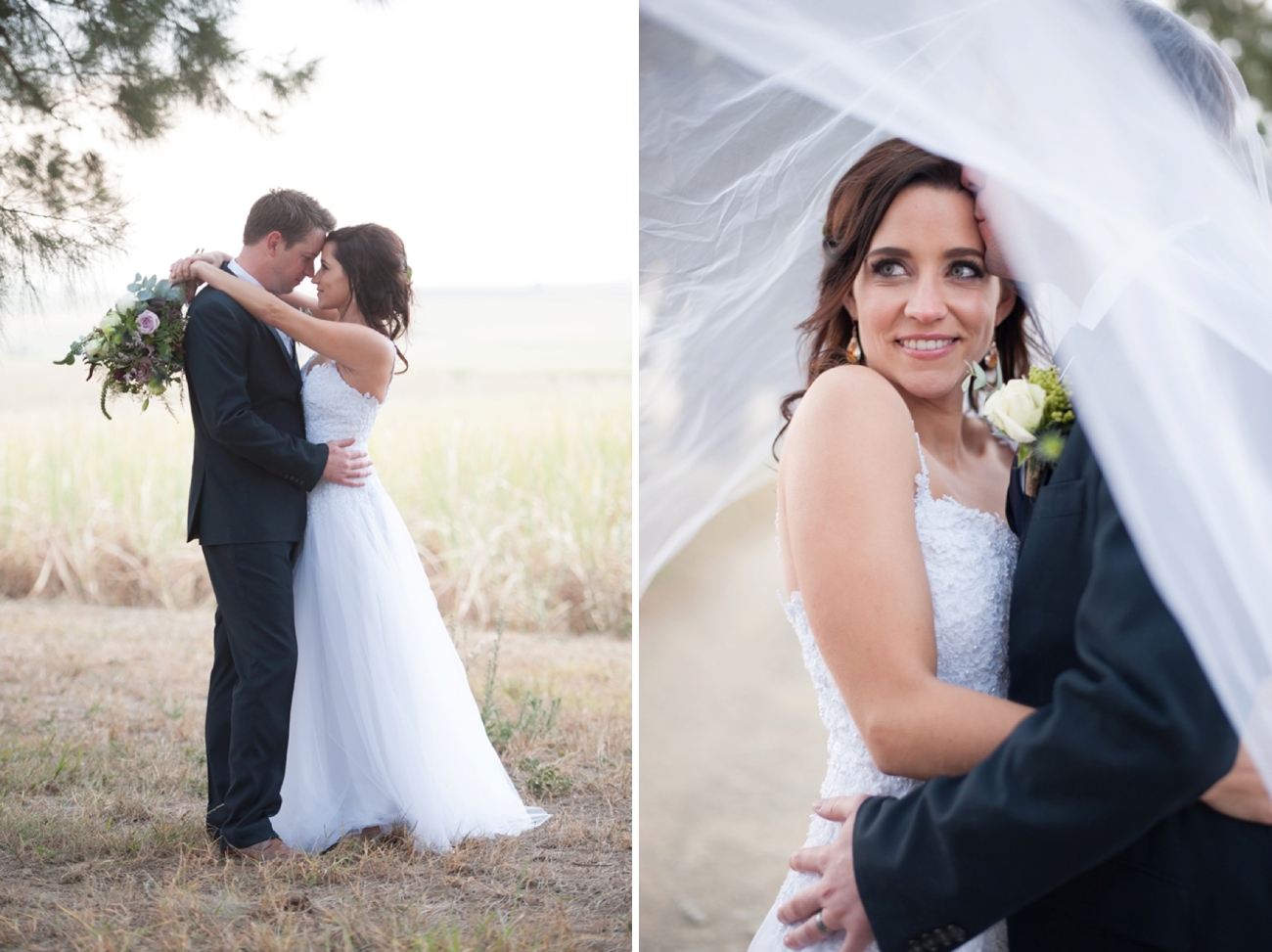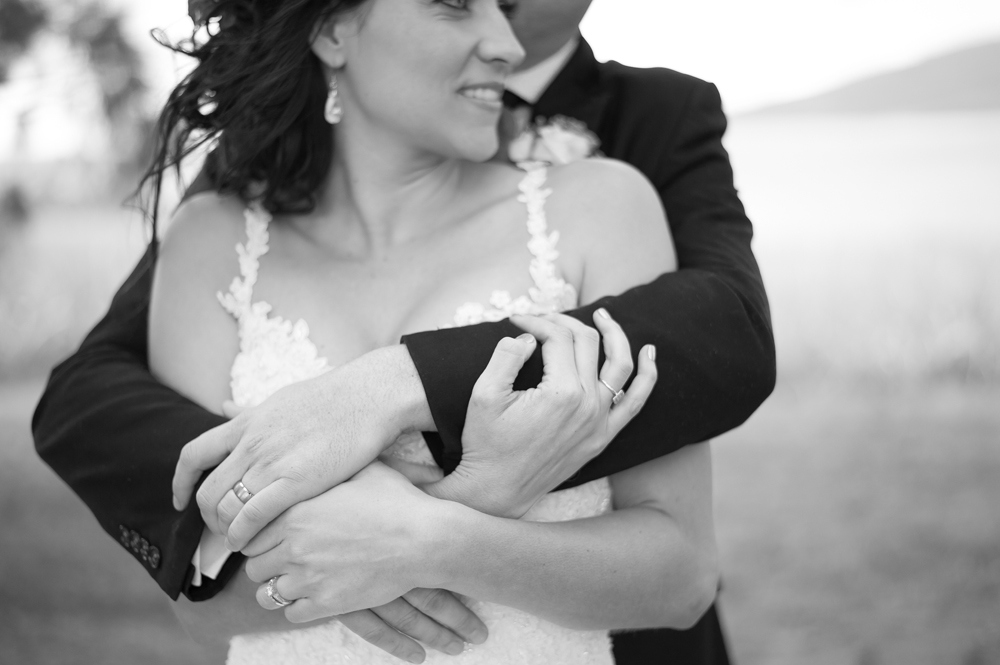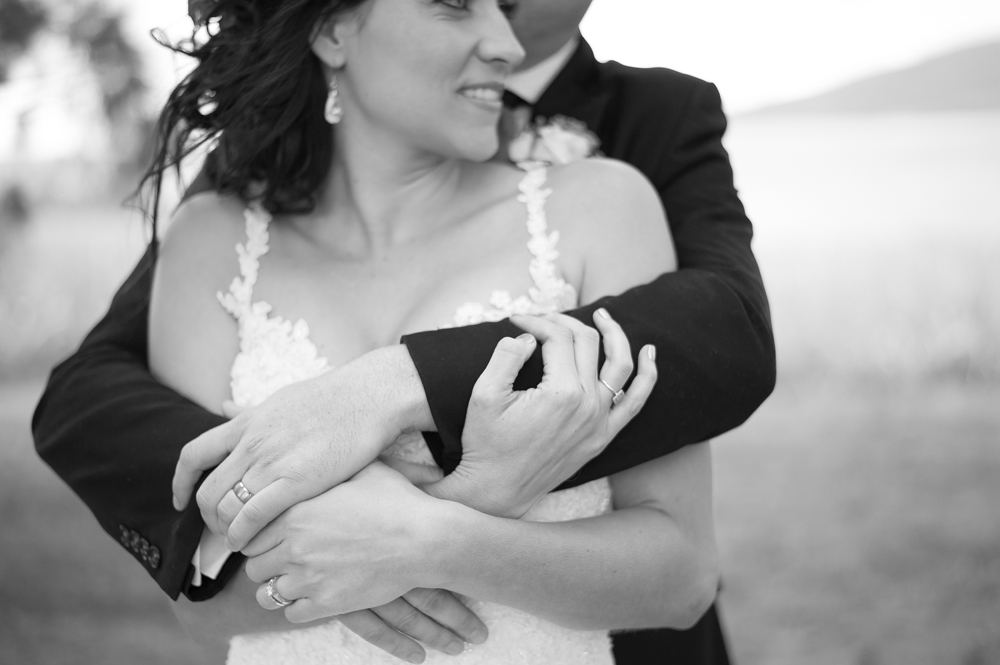 The Dress
Oh my word, how do I even begin to tell you about my wedding gown. It was everything I could have ever dreamed of and more. I loved every detail which was beautifully crafted and hand beaded by my mum – who isn't even a dress maker! I felt like a princess in my dress. She really is amazing!
The Bridesmaids
I had four incredible bridesmaids by my side. They wore a dusty pink vintage stretch lace with a high neck and down to the floor. The subtle shine of the satin through the lace looked stunning on them with a glam rose gold effect.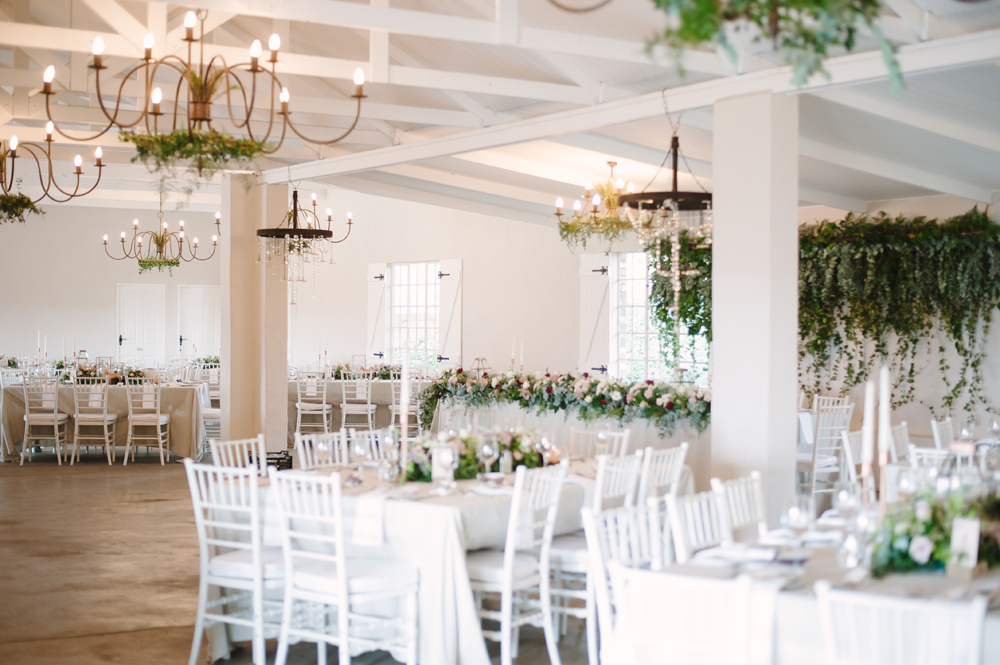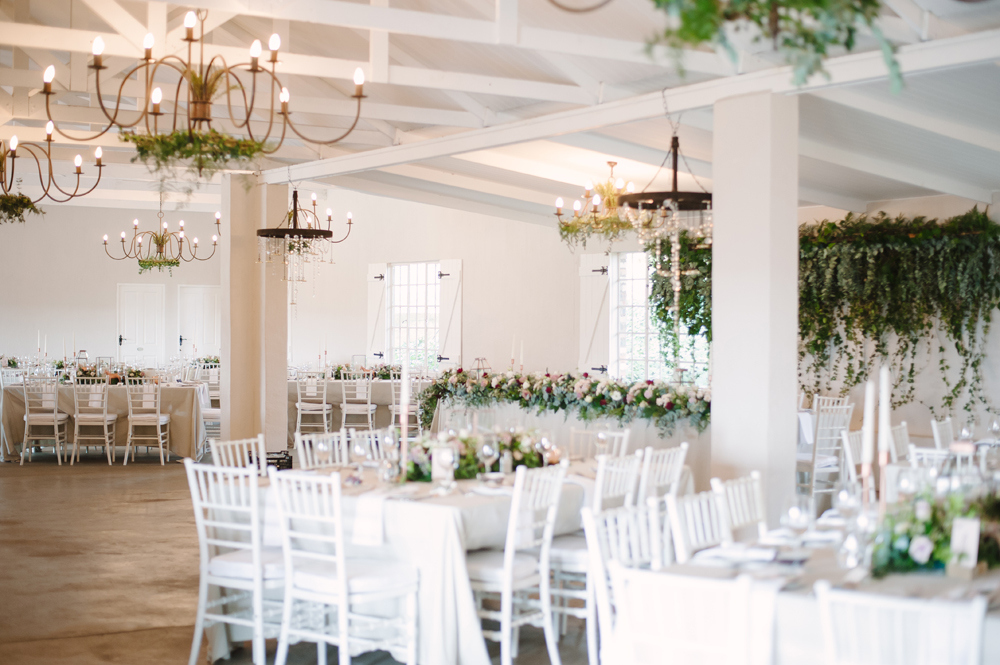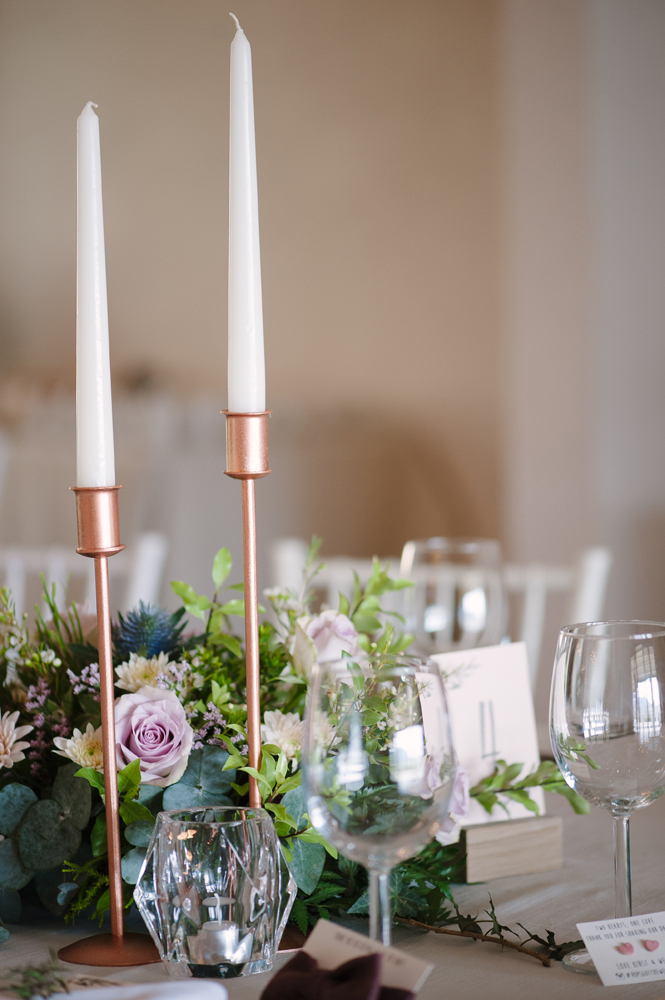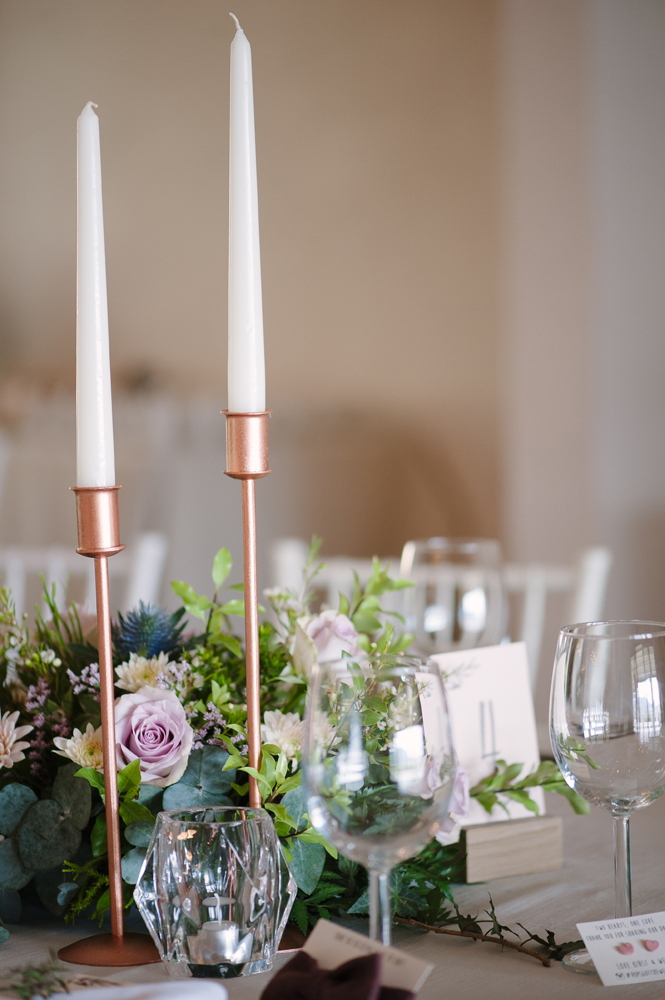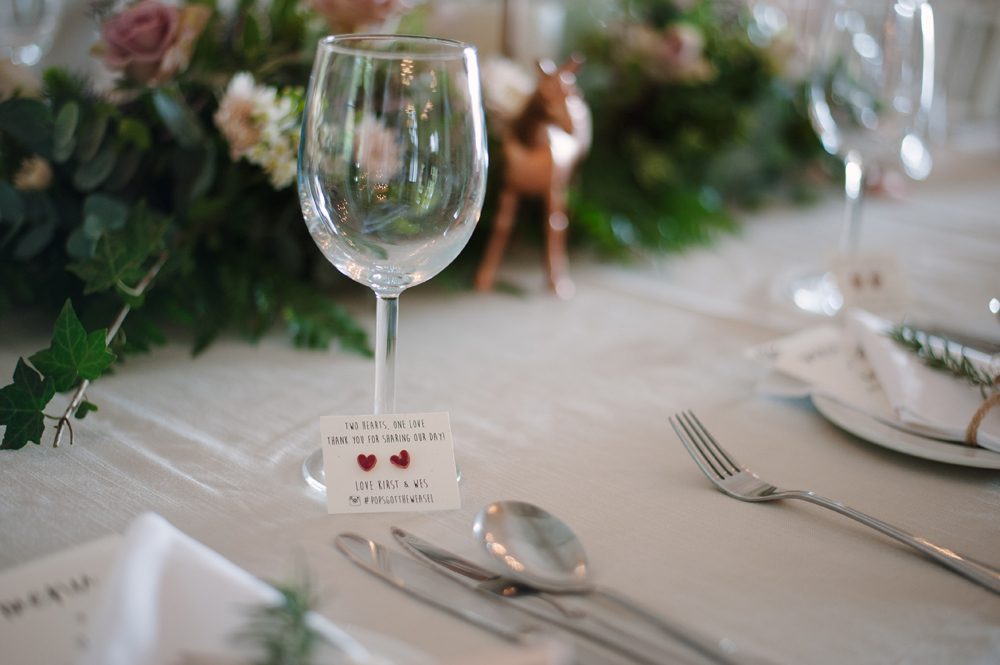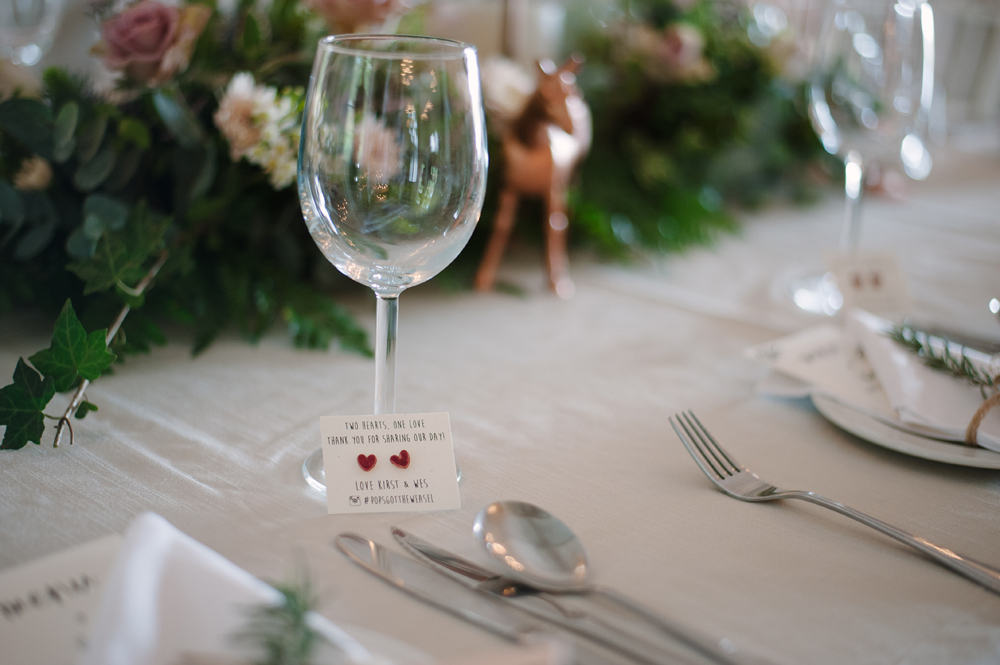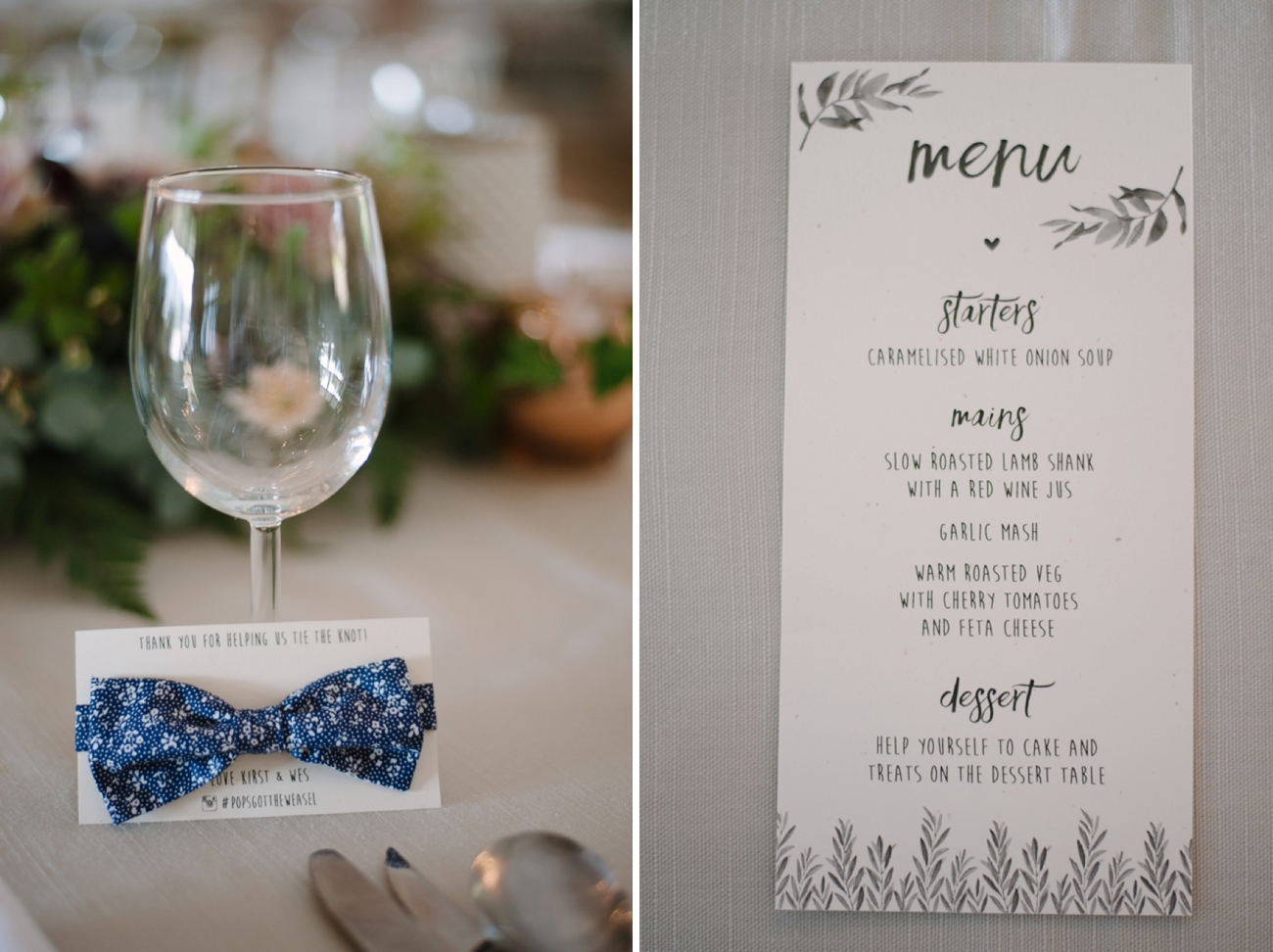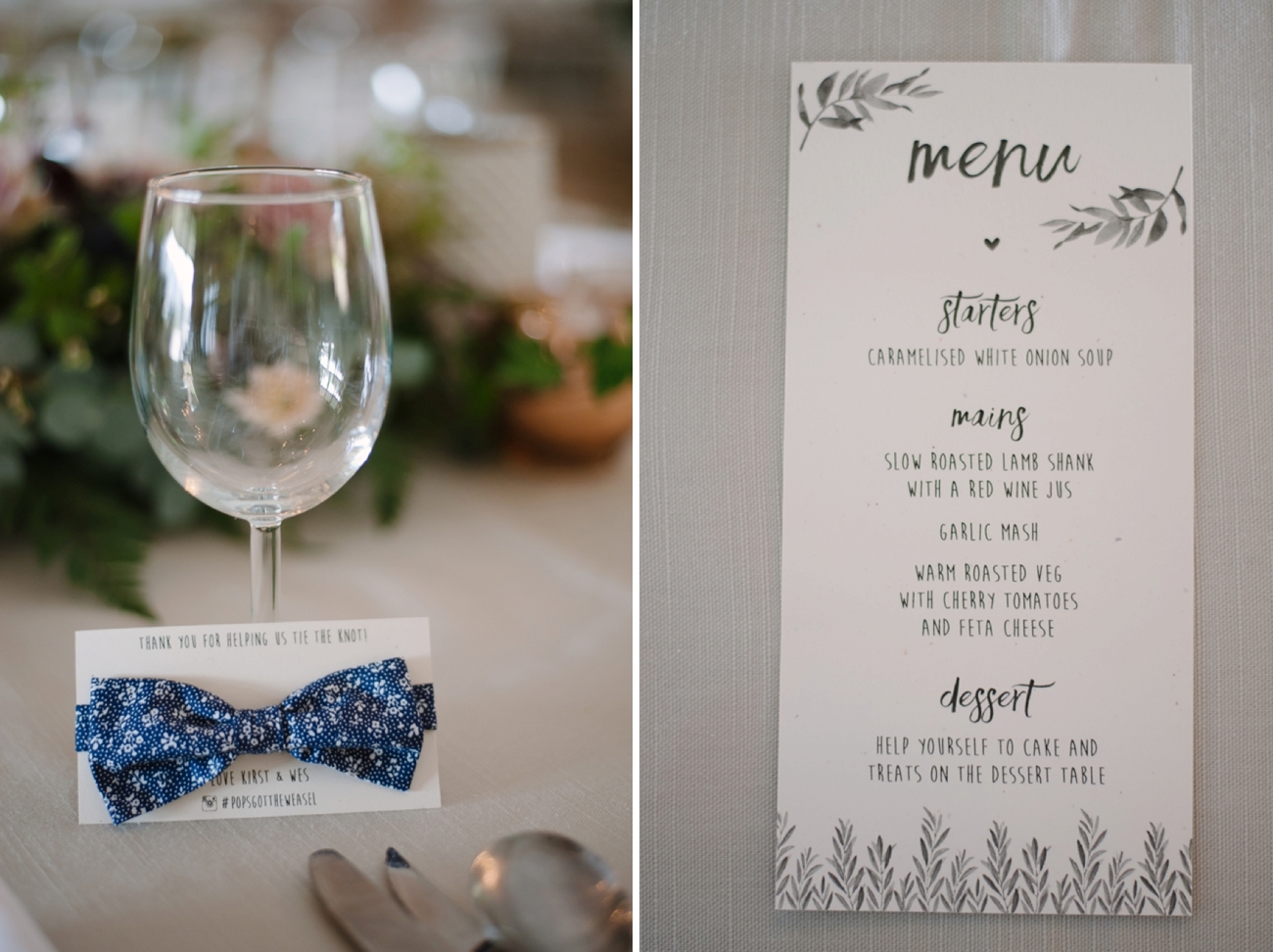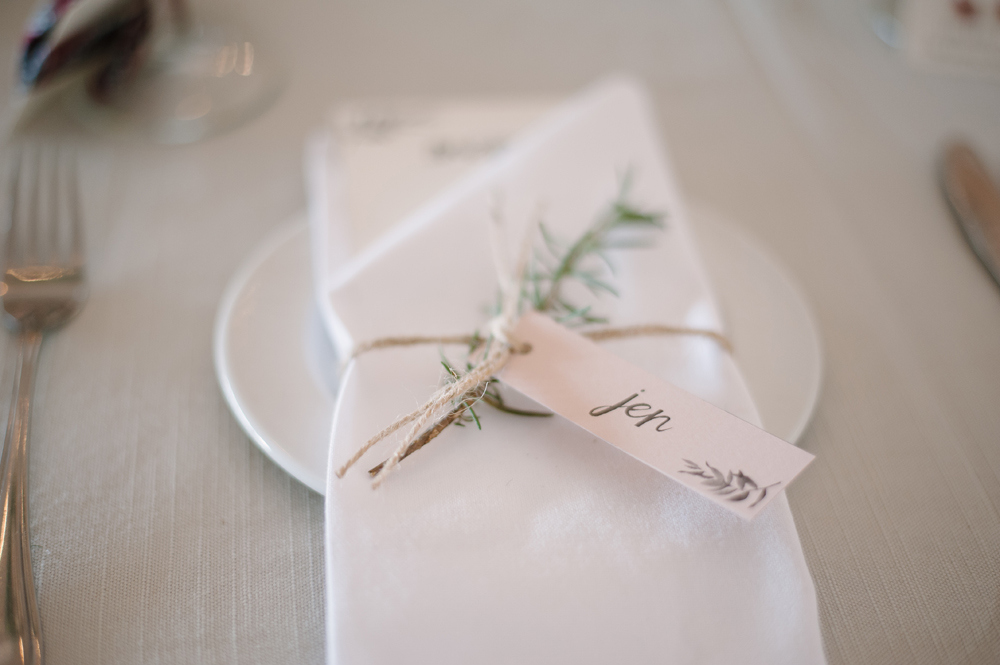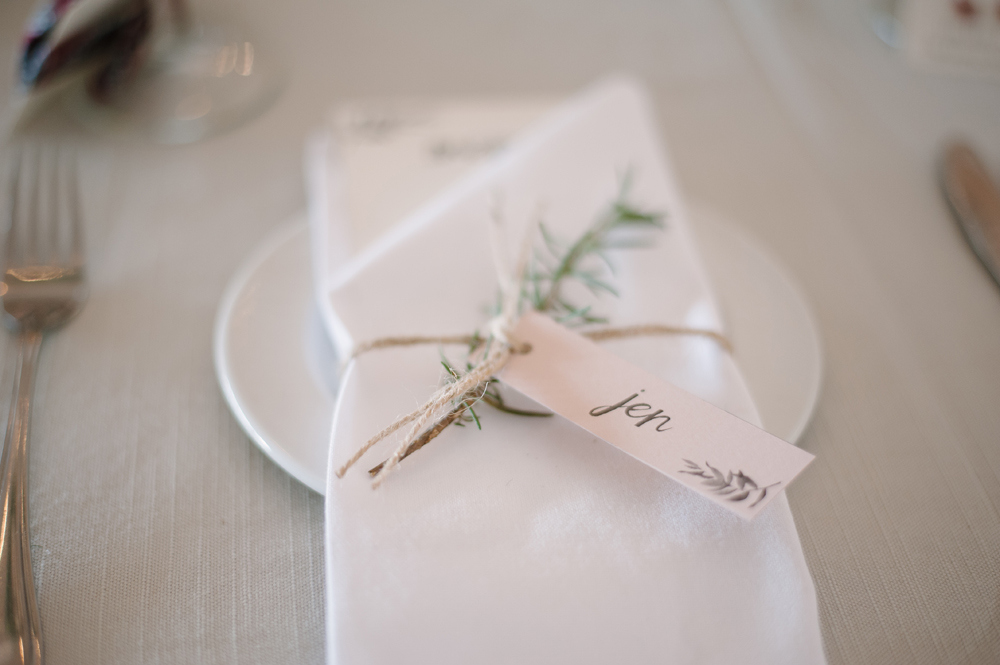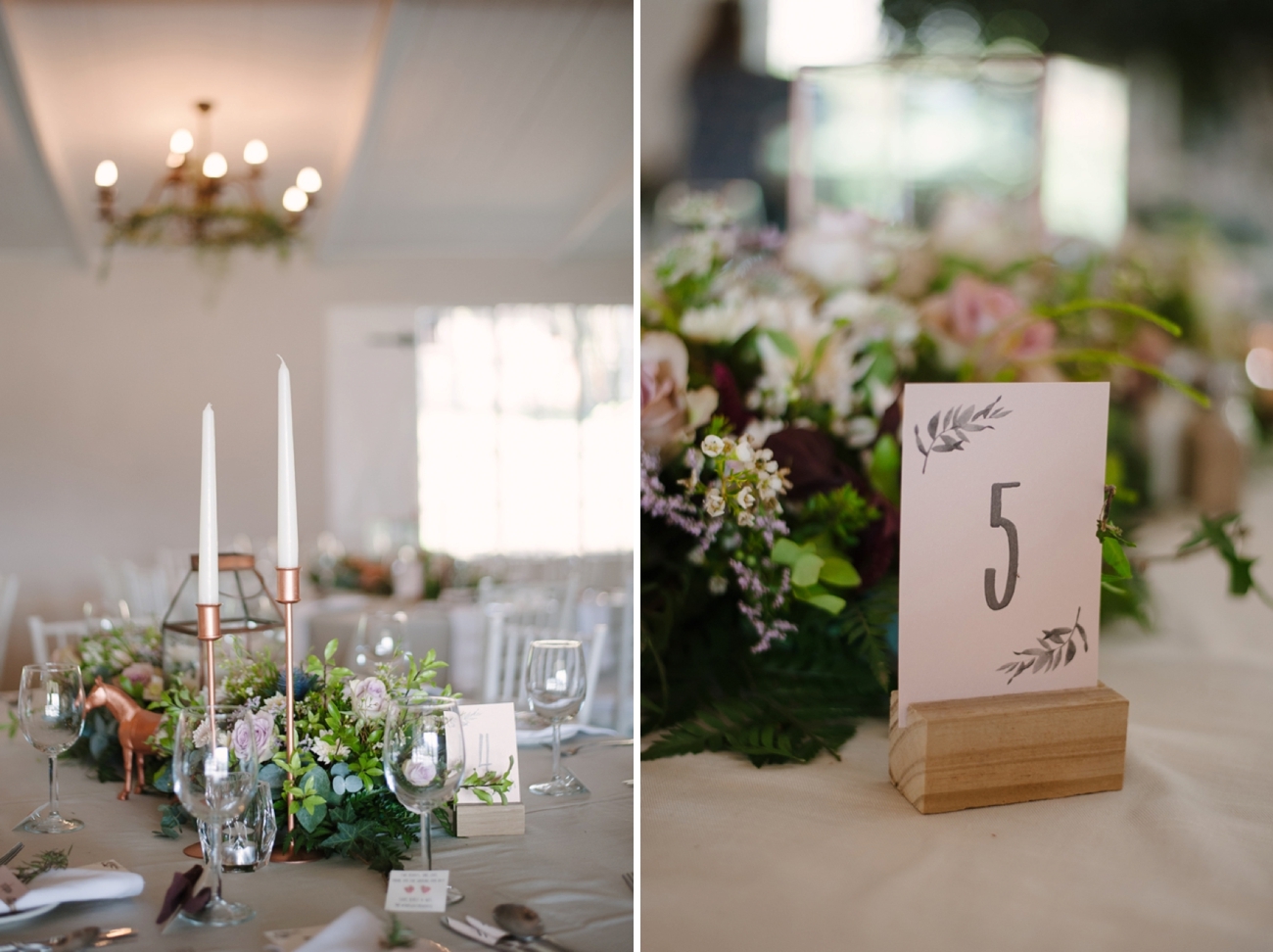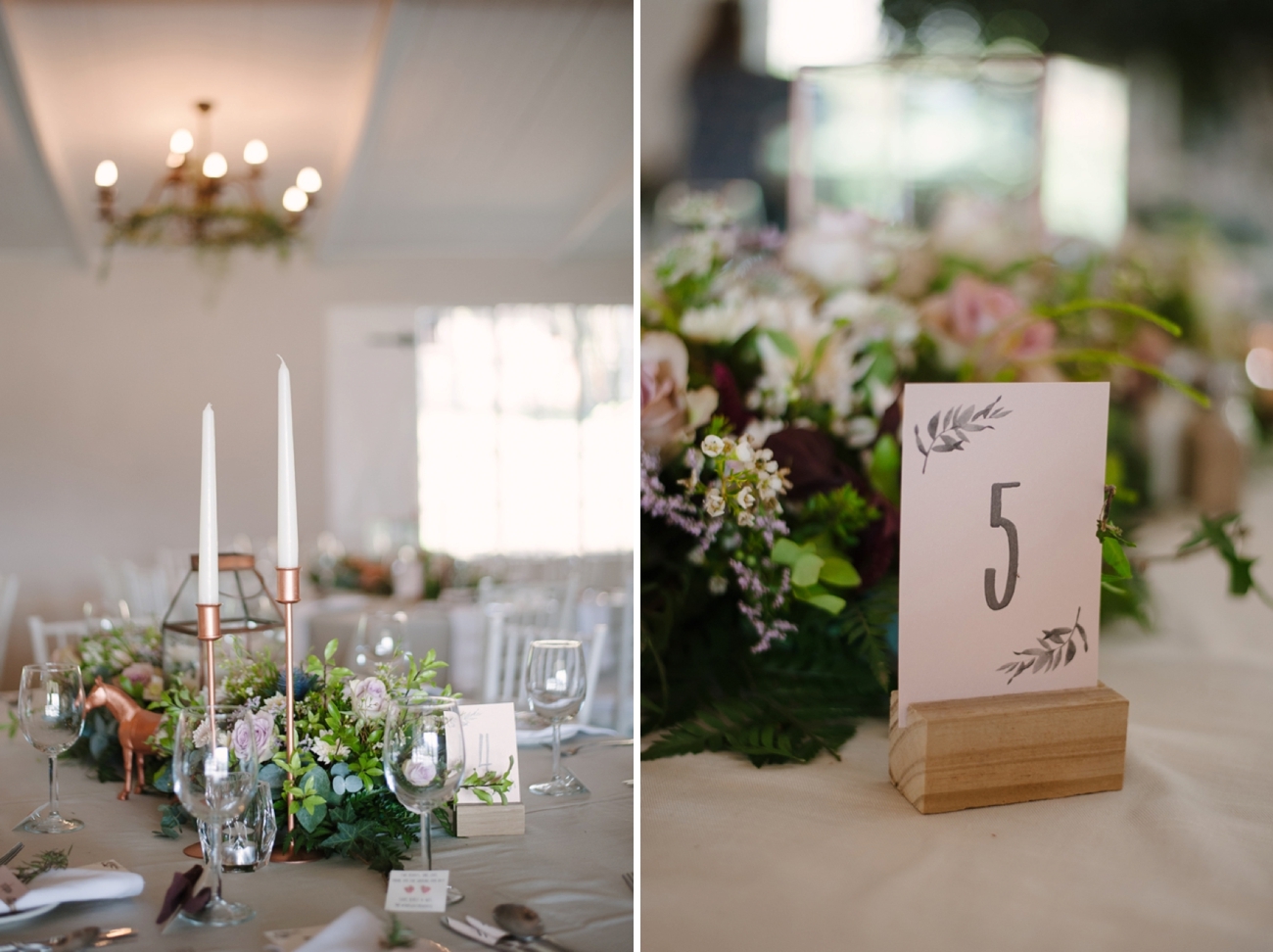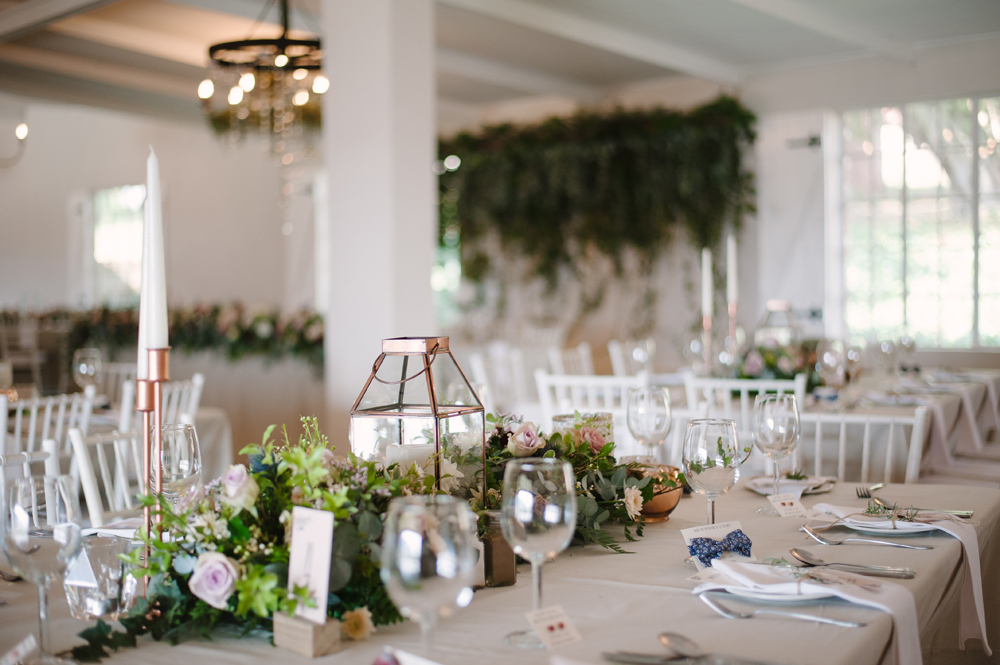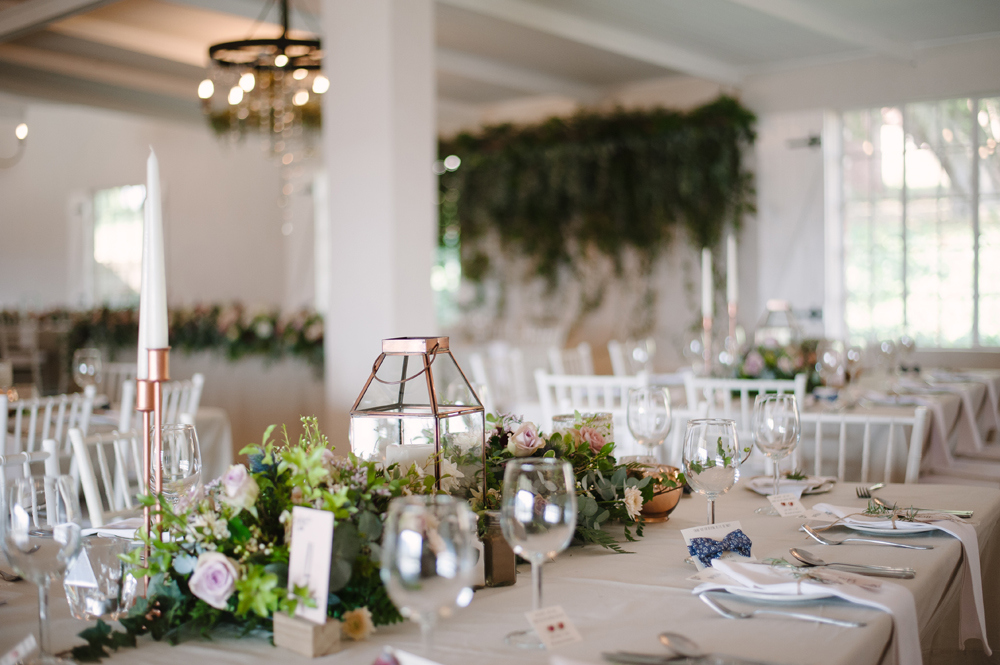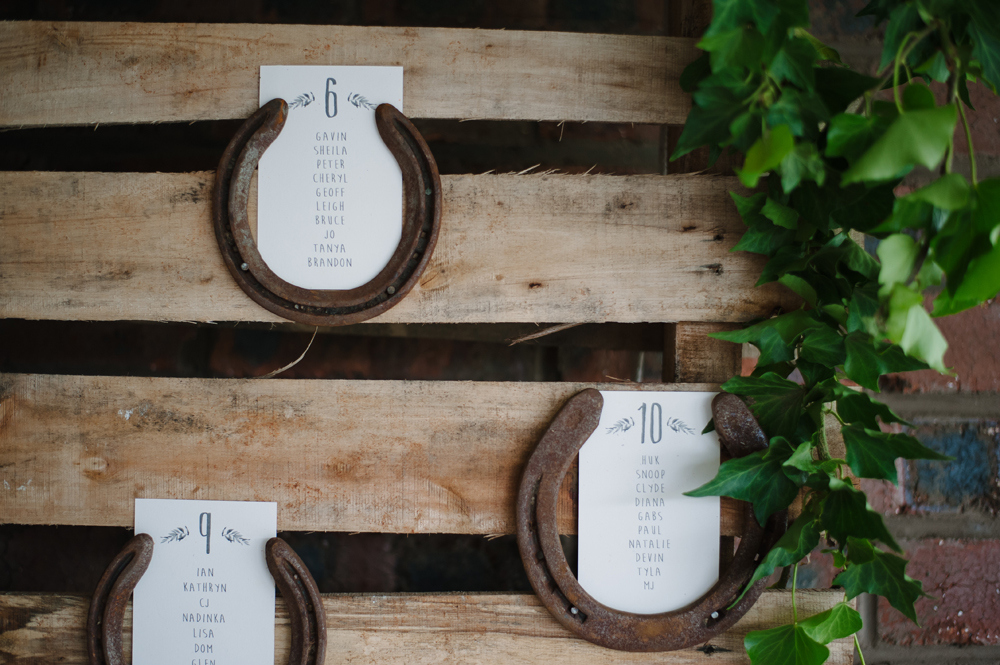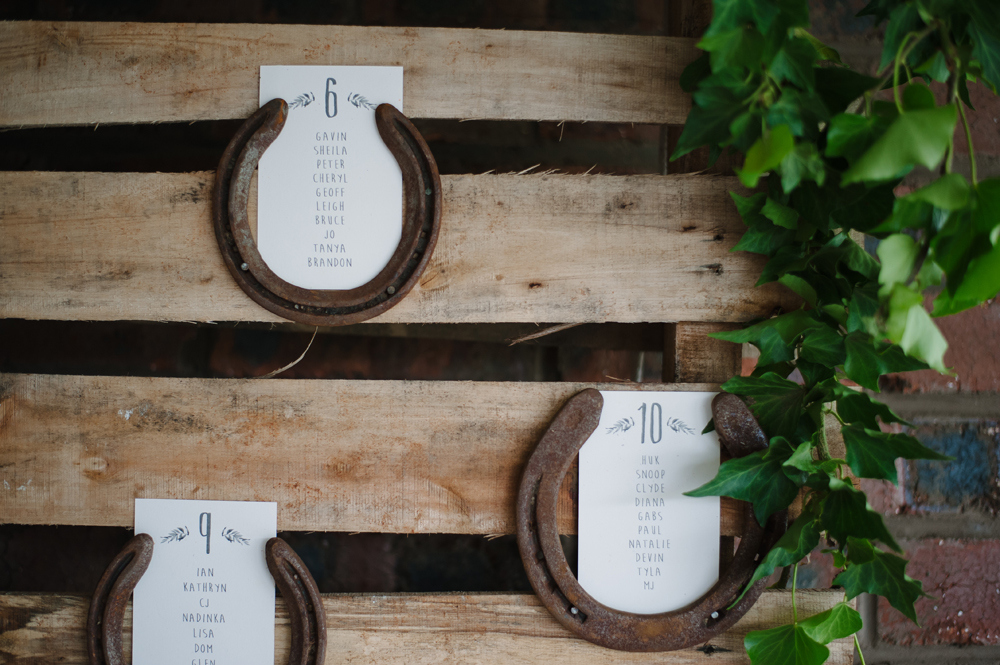 The Flowers
I wanted lots of greenery, loose arrangements and hints of pinks. Kirsty pulled this together incredibly. Our tables were full of wildflowers, dusty pink roses and unusual burgundy blooms.
Memorable Moment
Walking through the fields with my husband, bridesmaids and groomsmen. It was freezing cold but we were hyped up with adrenaline and laughing as horses tried to eat my bouquet!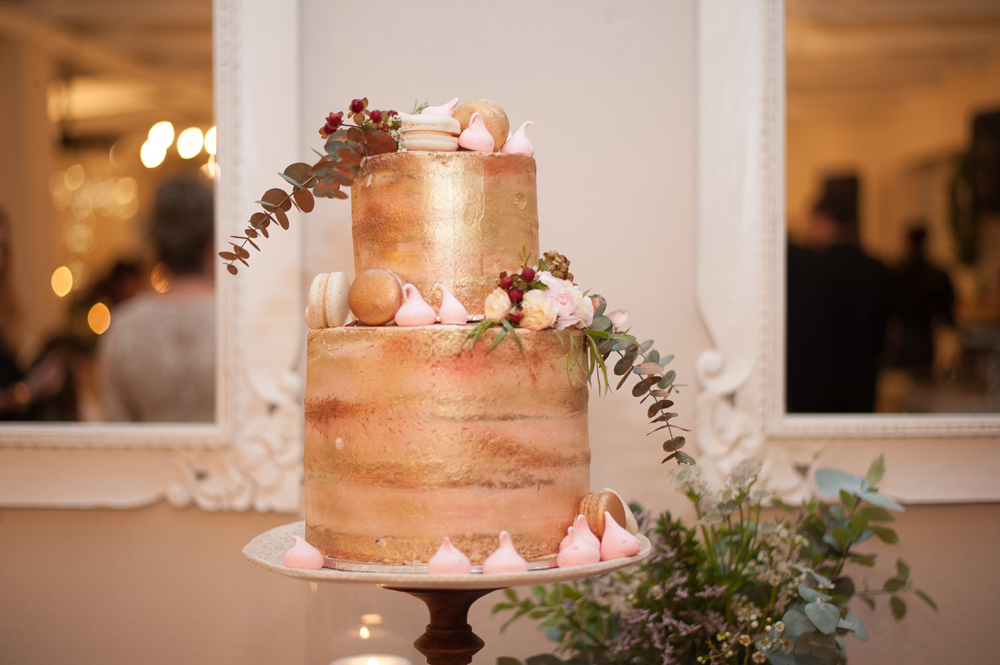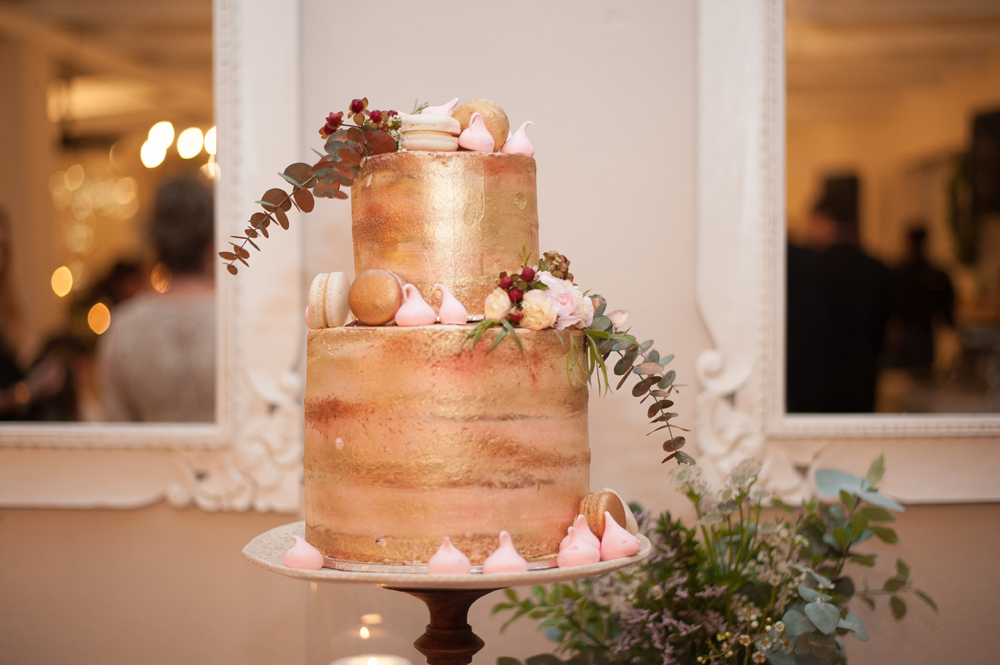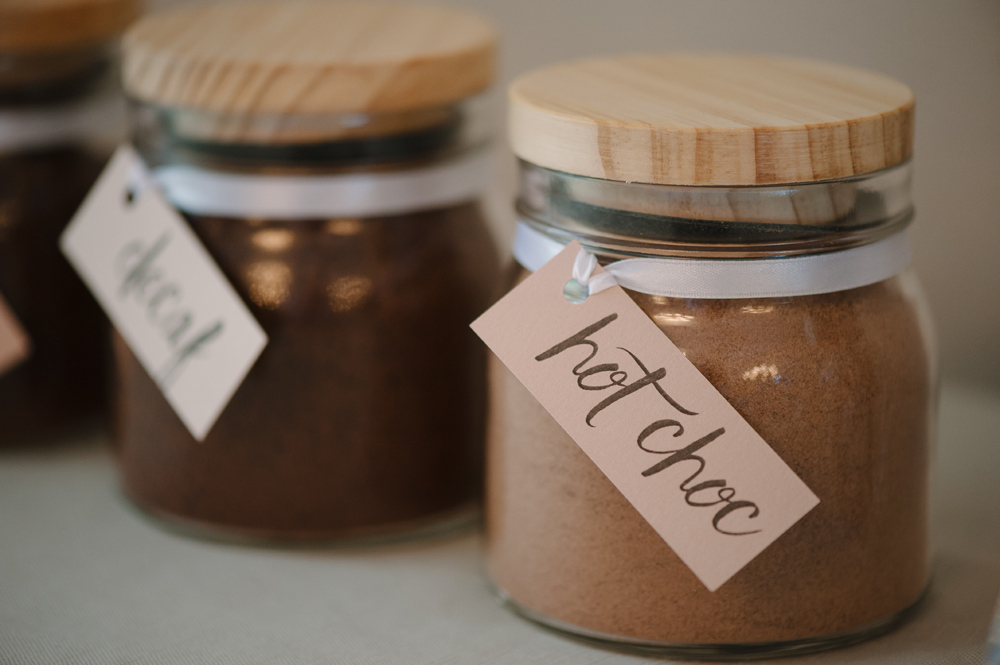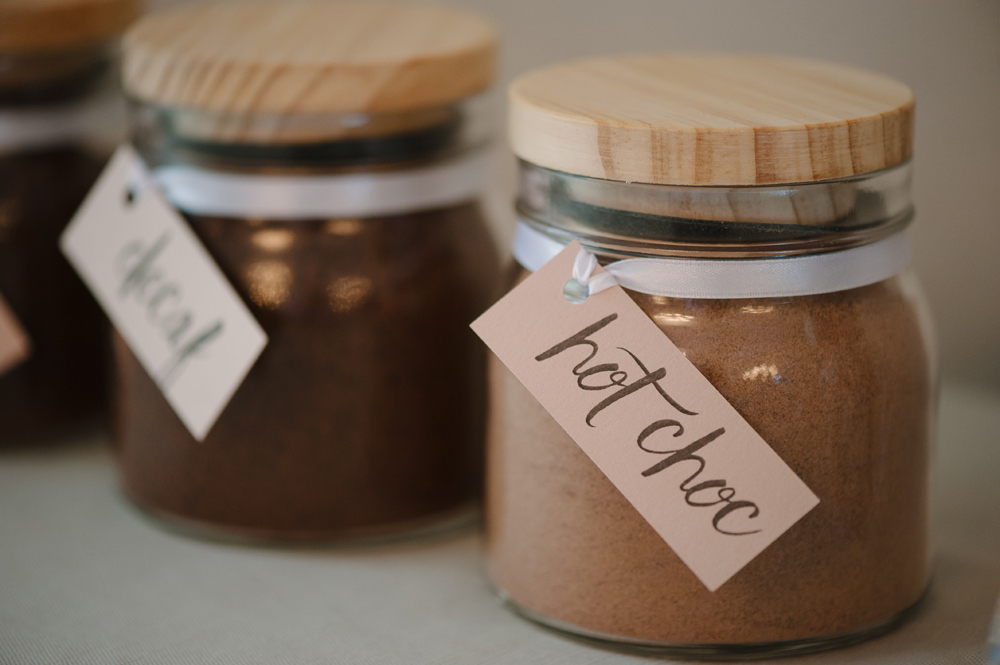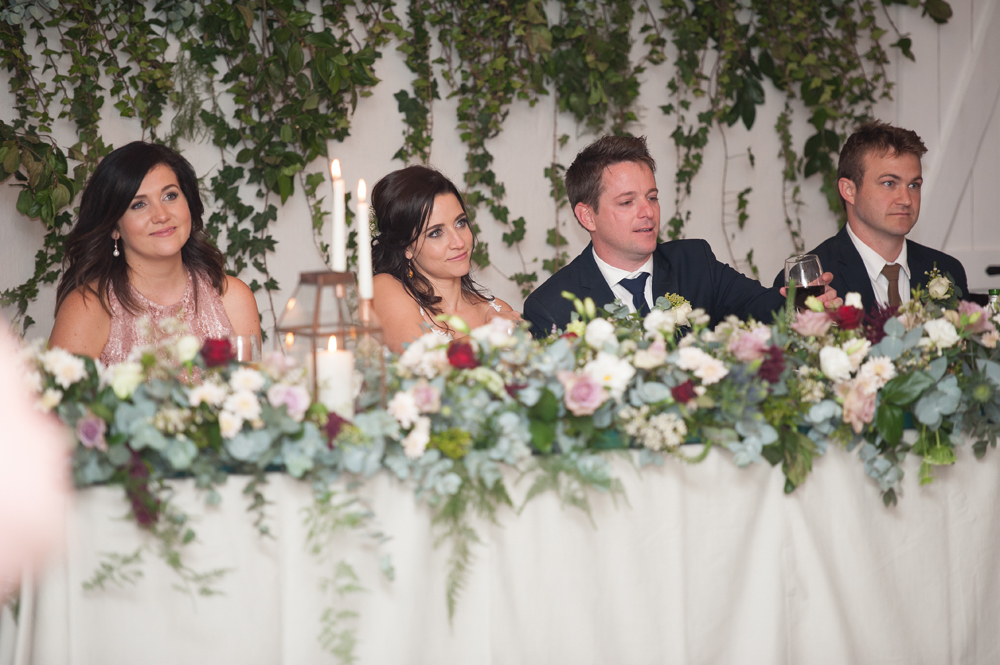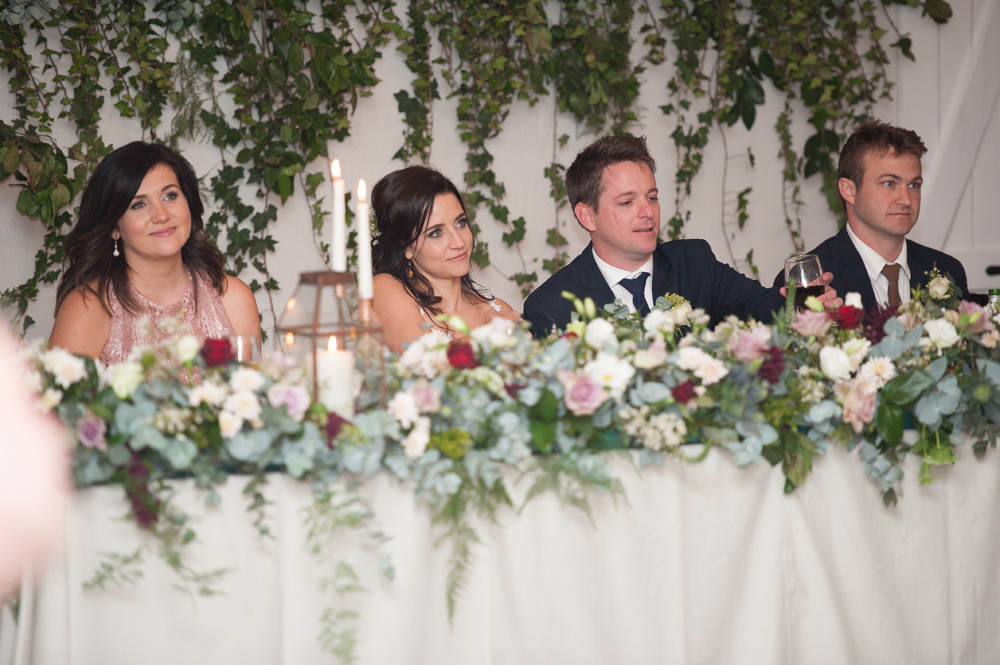 Best Decision
Having my mom make my wedding dress. The whole process was just so wonderful and full of excitement as it developed. Most girls are sentimental about their dresses but mine is something I will treasure forever. So so special.
Advice for Future Brides & Grooms
Start your planning early so you can enjoy the process. We found my dress fabric so early on that I was actually too embarrassed to tell anyone… so instead we found a little coffee shop, ordered champagne for breakfast and my mom, my sister and I toasted to the first (and possibly biggest) box we could tick off our list. I absolutely loved every step of the way!
You can see more from this wedding on Tanya Jacobs' blog.
SERVICE PROVIDERS
Venue: Thorner Country Estate | Catering: A Pinch of Salt Catering | Photography: Tanya Jacobs Photography | Flowers & décor: Kirsty Wright for Unique Flowers & Decor | Video: Michelle Rabe Videography | Cake: Smith's Bakeshop | Bride's dress: Bride's mother | Bride's accessories: Lovisa (earrings) | Hair & makeup: Brittany Jane Make Up and Hair | Groom's attire: Suit Yourself | Hiring: Labola + Crystal & Vine | DJ: The Wedding DJ (Steve Heyns) | Entertainment: Freddy from The Subway Run
Save