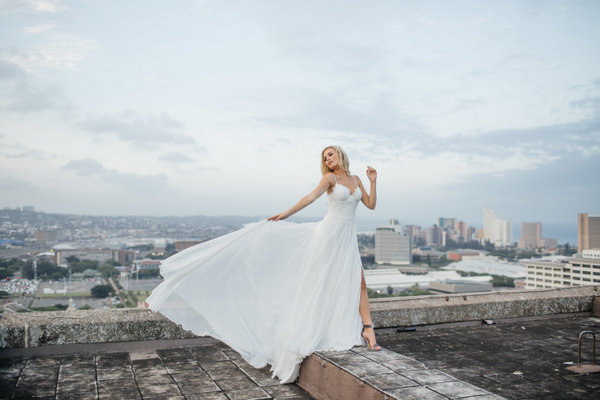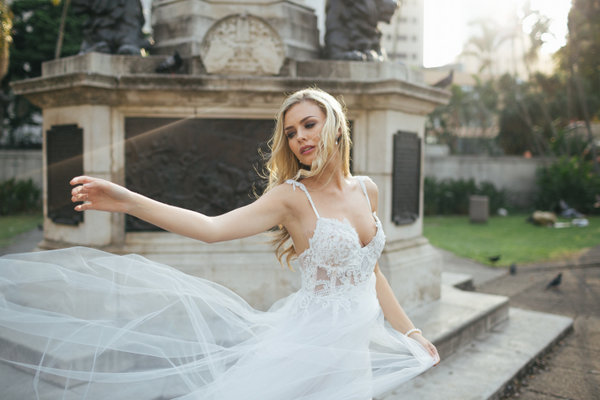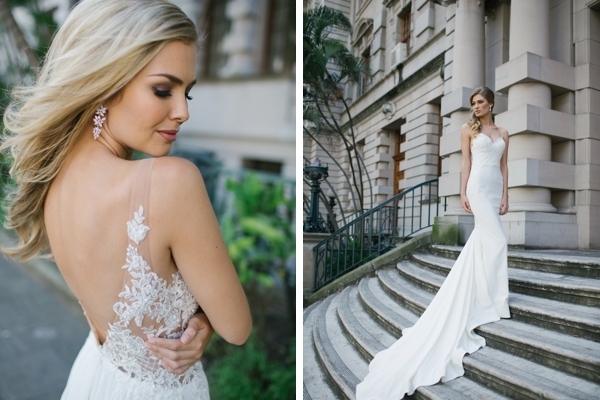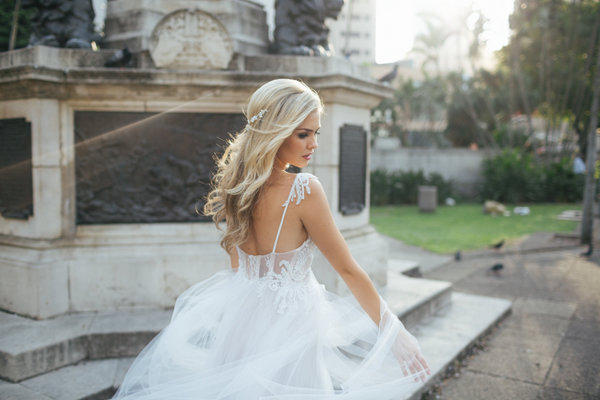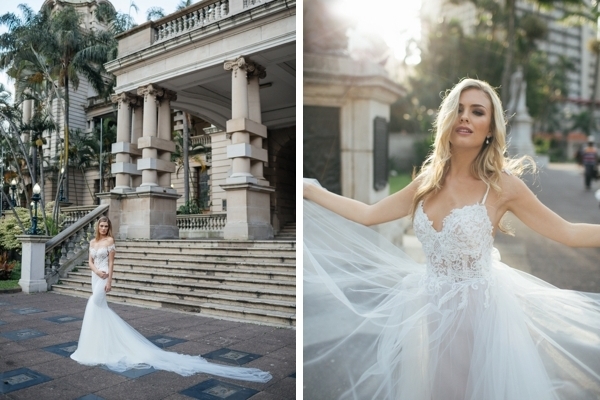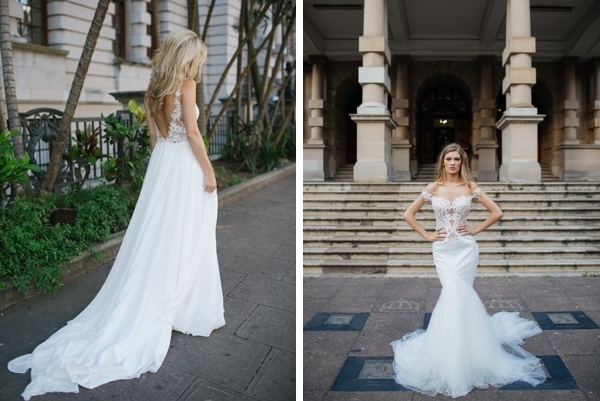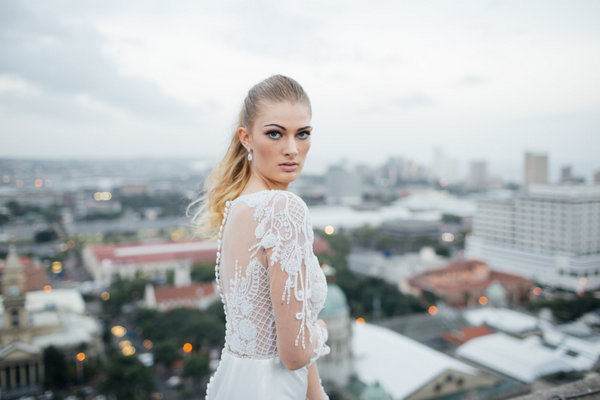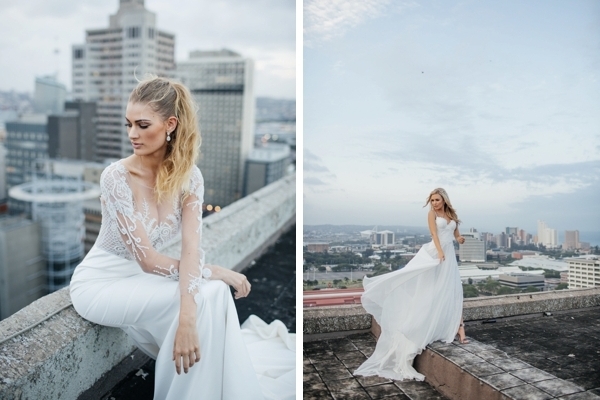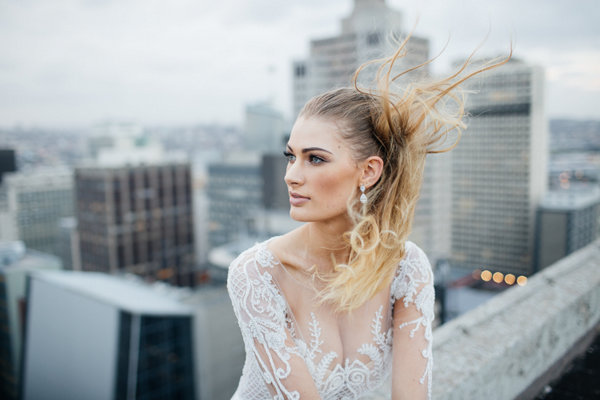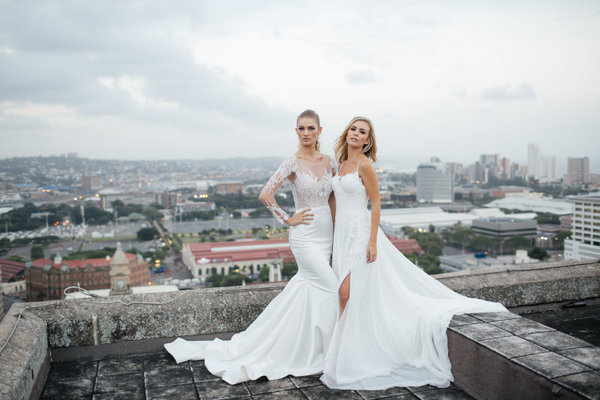 ABOUT HANRIE LUES BRIDAL
At Hanrie Lues Bridal, we specialise in custom designed and made, luxury bridal gowns for the modern bride (with a nostalgic side!). Our signature elements include exquisite hand-beading, intricate lace appliqué and exceptional fit. Each bespoke bride that enters through our doors leaves feeling like royalty and becomes our friend for life!
CONTACT INFORMATION
[email protected]
www.hanrielues.com
+27 (0) 72 700 5173
MORE ABOUT THE DESIGNER
How would you describe your design style?
I adore intricate details and interesting elements. My designs are hugely influenced by romantic and nostalgic bygone eras of glamour. I pay special attention to always push the envelope and stay informed on what international bridal trends are going to be, so that my brides can always be assured of a fresh and modern approach to design.
Favourite fabrics to work with?
LACE! Absolutely obsessed with laces and the endless possibilities they offer to create new and unique designs. I also love using experimental fabric, to stay ahead of the pack and ensure that my gowns cater to what the modern bride requires, in terms of fit, quality and comfort.
What would you suggest is the best way to accessorise one of your creations?
I prefer toned-down accessories, that complement instead of overpower the dress. A beautiful pair of earrings, a statement crown or a cathedral veil are some of my favourites!
What process and timeline can a Hanrie Lues bride expect?
I always advise my brides to contact me as soon as their venue has been booked! It is never to early to start the process when opting for a bespoke designer gown. As we require 4-6 months to complete a gown, we book up very far in advance and often if brides wait until the last moment, we aren't able to accommodate them (which breaks my heart!). Having more time to plan also allows us to do exciting and exclusive things like custom beadwork and ordering fabric from overseas.
Favourite current bridal trends?
Loving the boho-lux trend – laid-back yet elegant and chic. Fit for a boho-princess! Still obsessed with low backs and interesting sleeves, as well as pastel colours used as linings under ivory/white laces.
Any advice for brides?
So much advice, haha! But will narrow it down to:
Get that videographer! I regret not having one to capture our memories of the day, in a format that also allows you to re-live the emotions.
Pick a photographer that pays attention to detail and styling.
Hire a co-ordinator if you have a full-time job and lack creative or organisational skills!
Choose bridesmaids who will actually put their own needs aside for ONE day and are able to selflessly attend to you. This really takes the pressure off and allows you to just relax and enjoy every second without having to deal with unwanted drama!