Hello my dear friends – how has your weekend been? I've had a lovely one. On Friday one of my bestest friends came over for sushi and way too much red wine, and we caught up and put the world to rights. On Saturday it was off to Oxford for lunch with more lovely friends – this time a group of ex-colleagues who have become dear friends and their husbands and children. So much fun! As for today, I'm spending it in bed, having been woken up in the middle of the night by a random drunk guy who broke into our porch – I eventually went to investigate some strange noises and found someone sticking their hand through our letterbox! Thank goodness I have a male housemate, who was very quickly shouted for and sorted it out. And the saga of the teenagers next door continues… Anyway, I've been pinning all kinds of loveliness from around the web, so here's our little roundup!
♥ WEEKLY FAVES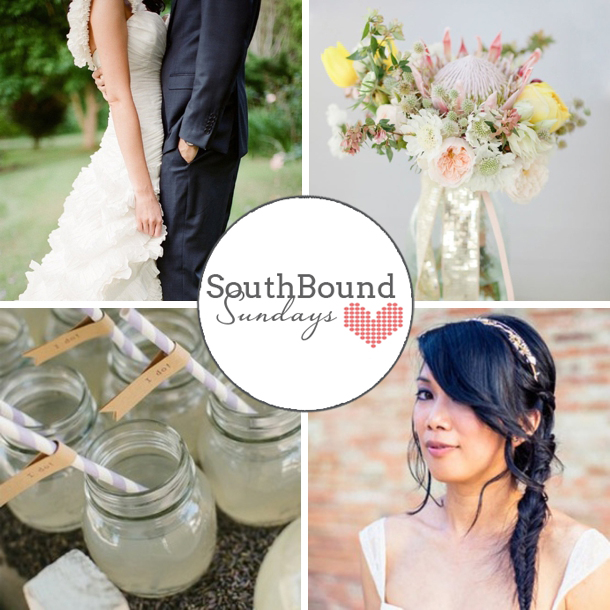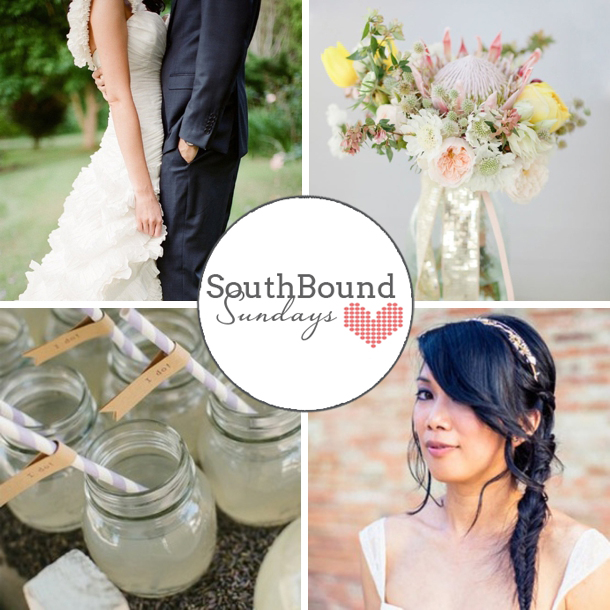 If you don't want to miss my weekly finds, make sure you follow SBB on Pinterest. Here are some of this week's faves:
♥ WEDDING NEWS
Photographer Christine Watters has been putting pen to paper with her wedding expertise in a series on her blog to help brides – check it out here.
♥ SOUTHBOUND ROUND-UP
We had lots of loveliness on the blog this week! Here it is…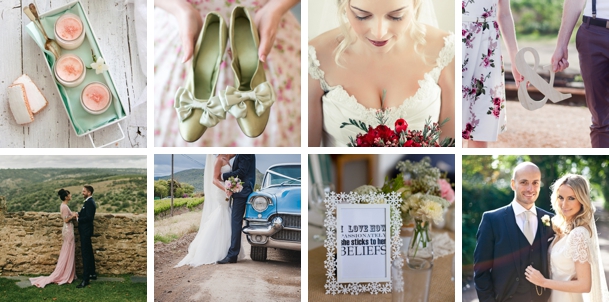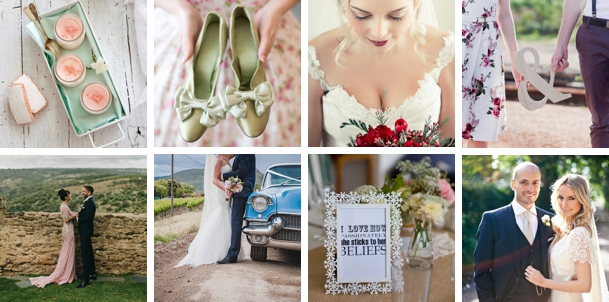 Peach and mint make the loveliest combo!
An amazing Marie Antoinette rehearsal dinner
Pops of red punctuated this beautiful neutral winter wedding
A sweet e-shoot inspired by The Notebook
Wedding dresses in all colours of the rainbow
Country chic at it's most romantic in this lovely wedding – and a blue cadillac!
So many lovely ideas in this real bridal shower inspired by an SBB board
Meet the awesome Anneli Marinovich, UK and SA photographer
♥ WELCOME NEW SPONSORS
The week wouldn't be complete without a shoutout to our fabulous new sponsors – check them out!