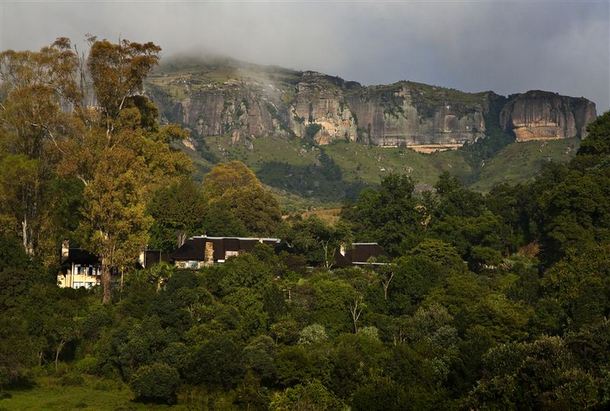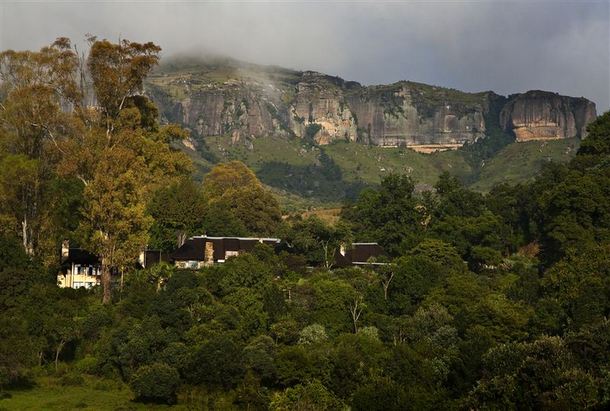 Before we close out the week, I wanted to share a little hideaway I discovered recently: The Cavern hotel in the Drakensberg. Originally I was planning to meet friends from Joburg there (it's half way-ish between Joburg and Durban, making it a convenient weekend break from either) but in the end my mum came out with me for a couple of days of R&R, and you guys, it was awesome. A few days of mountain air (and limited time on social media) was just what I needed to clear my head and relax. It's a great resort for families, but it's also the perfect place for a honeymoon, a bit of a romantic mini-break or even a pre-wedding girl's chill-out weekend, so of course I had to share it with you too!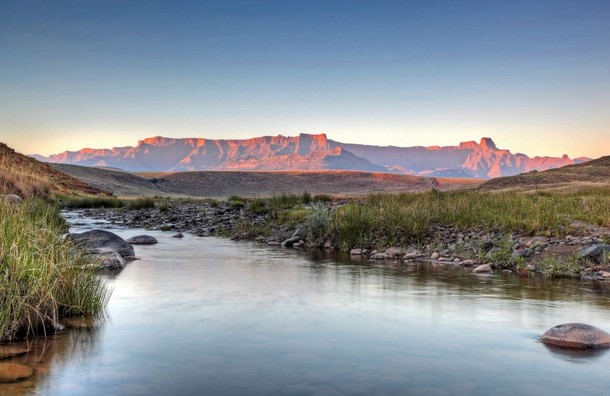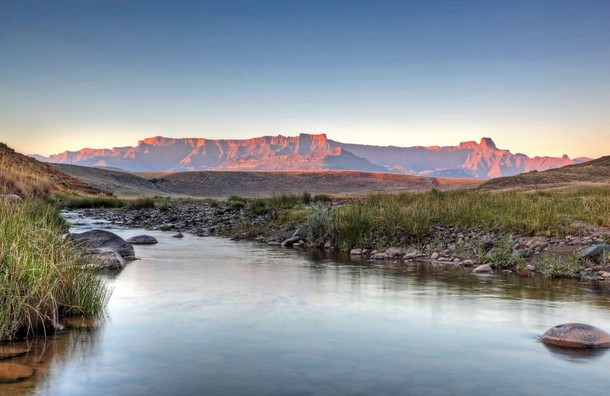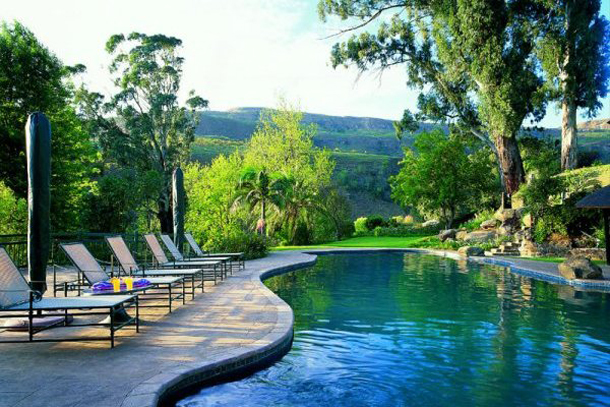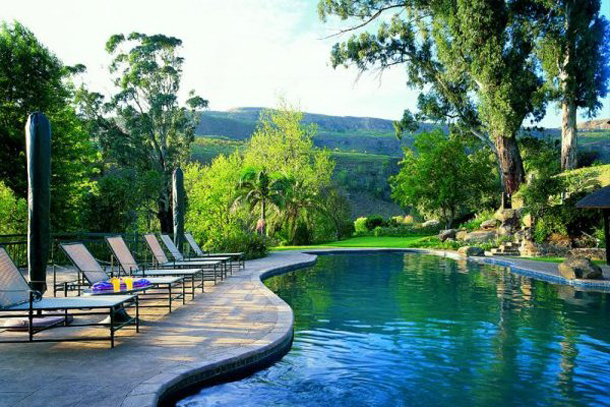 What struck me first was that The Cavern reminded me of Kellermans. You know, Kellermans, the resort at the centre of Dirty Dancing? Join hearts and hands and voices, voices hearts and hands – that one. And not in an annoying kind of way, where you feel pressured to be part of activities all the time, but rather in the sense that there's a lot to do, and something for everyone's taste. Lots of people come here for the hiking and there are two guided walks per day to sign up for as well as loads of trails for various abilities for you to go for on your own. There's cycling, and tennis, and bowls, and croquet, and a games room, not to mention birds everywhere (my mom, a birdwatcher, was in heaven). I desperately wanted to go horse riding, but missed my chance since we were late arriving thanks to a monkey crisis (long story) – definitely a reason to go back. There are rides for different ability levels and pony rides for the little ones too. For the less active, there's a gorgeous swimming pool and sunloungers, where you can sit back and take in the sun. And all of this in the incredible natural surroundings of the Berg – every view is absolutely breathtaking.
The other reason the hotel made me think of one of my favourite films is because it's charmingly old school – service is amazing, you get a regular table for all your meals, tea is served each morning and afternoon, etc. All this without feeling old fashioned – the decor is bright and clean, with fun South African touches. Our room was lovely, the beds super comfy, and as I mentioned, the views spectacular. Sitting out on our little patio watching the sunset with a glass of wine was bliss.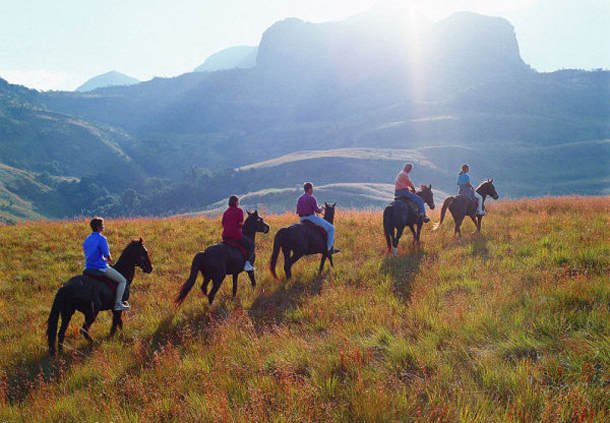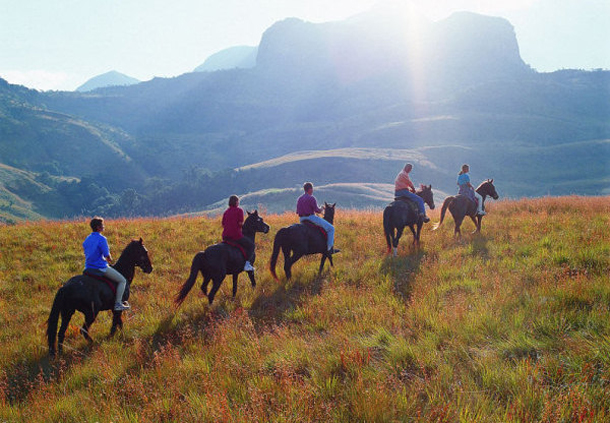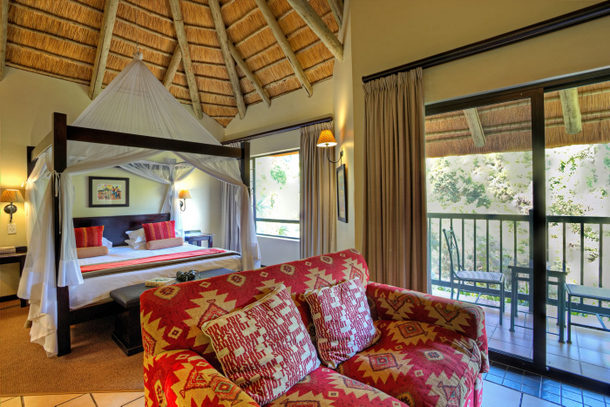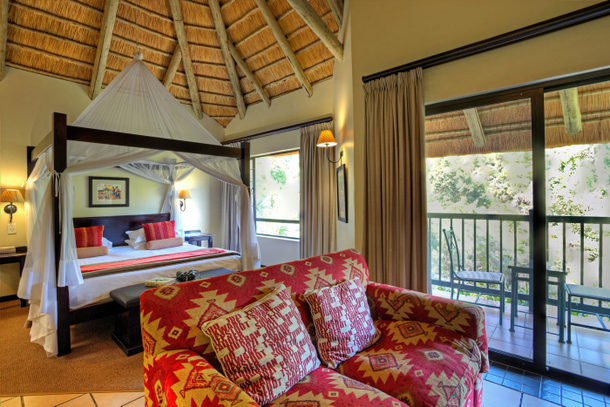 And if we're talking bliss… the spa. I am kind of a huge fan of spas, and I am especially a fan of spas with a view, which is one of the things that sold me on The Cavern in the first place. I hate dark little treatment rooms with plinky plonky music and the overwhelming smell of incense, and the Forest Retreat is nothing like that. It's set among shady pines, with lush green views – as I enjoyed my hour long hot stone massage I was only torn between looking out at the emerald canopy below, or closing my eyes and quite possibly falling into a chill coma. Afterwards it was so nice not to have to go anywhere or do anything – I could let the experience sink down into my bones and I had the most amazing night's sleep.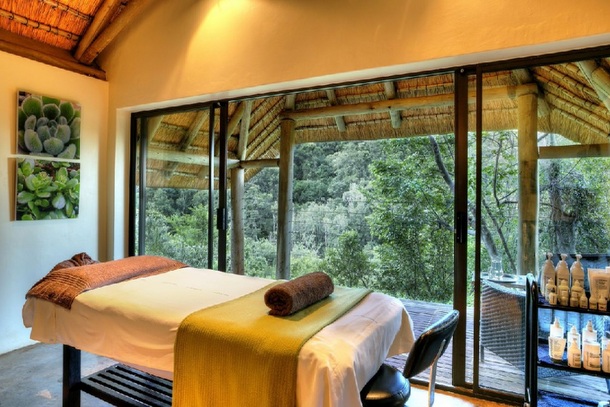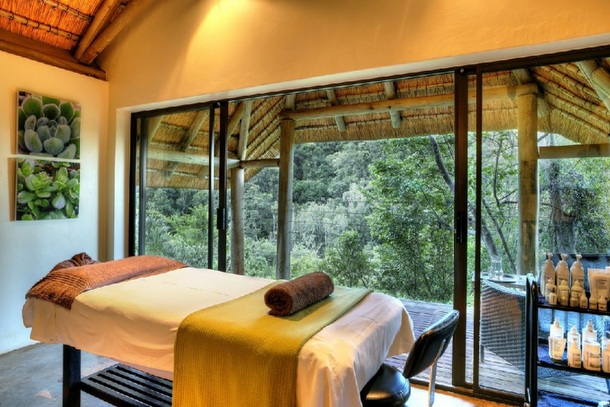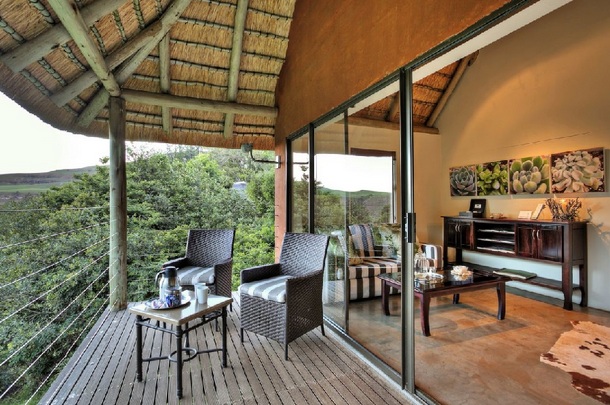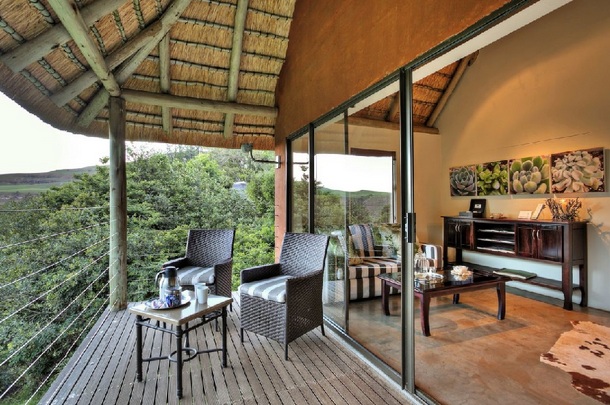 I have to mention the food, because it was delicious. I am kind of skeptical of all-inclusive resorts because the food is usually pretty dreadful, but I could have happily eaten every one of my meals several times over. I think I am also always going to harbour a fantasy of diving into a bath of their ice cream and hot chocolate sauce, which is the best I have tasted since our local Mike's Kitchen closed in the '90s. Mom and I were happy to roll back to our rooms after dinner, but there's a great little pub for evening drinks too.
So all in all, I'm a fan. I'm not going to crack the obvious Dirty Dancing jokes (time of your life, etc.) but I will say that I could have happily stayed longer and would gladly return. And maybe next time, I'll carry a watermelon. ;)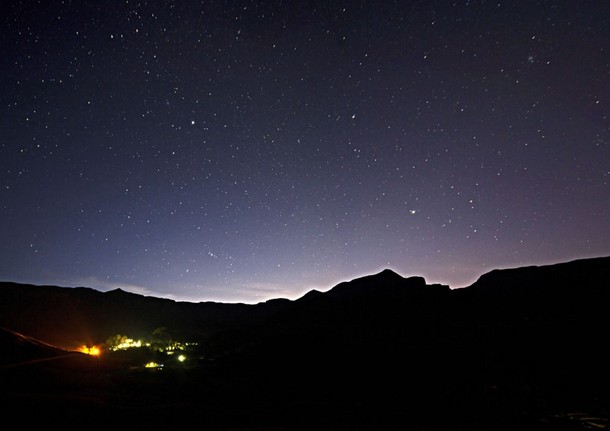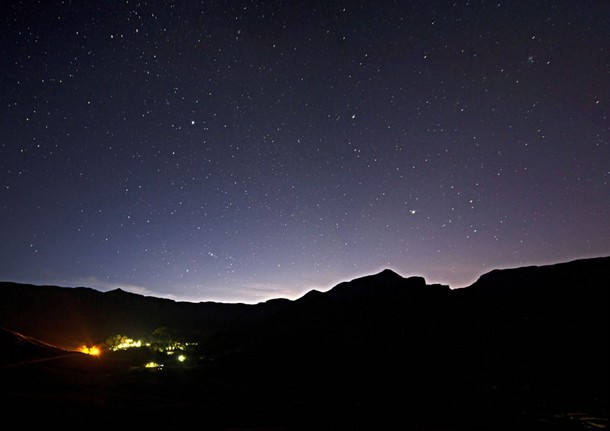 The Cavern
www.cavern.co.za
[email protected]