It's less than three weeks until the day we are married and the craziness of wedding planning has officially hit. With all the loose ends to tie up some things are of course going awry, others better than expected – fun, excitement, stress – but what is standing out more than ever in all this planning madness is how incredibly remarkable my 'almost-husband' is. He's been like anti-stress on this planning adventure. Wonderful in every way and with the wedding drawing nearer even more wonderful as the stressors increase. More than five years have passed and I still miss him when he leaves a room and get excited to see him upon his return. And I get to marry him. SOON! To say that I am excited to meet him at the church may be the greatest understatement that ever leaves my lips. :)
But what on earth will we do once the wedding is over? When everything has been taken down and the boxes of goods used on our special day are packed away and returned? Shall it be London, Paris, New York? All these amazing options were under serious consideration until our search was interrupted by a perfect find and we both knew we had found our answer. A Mauritian paradise it was destined to be. :)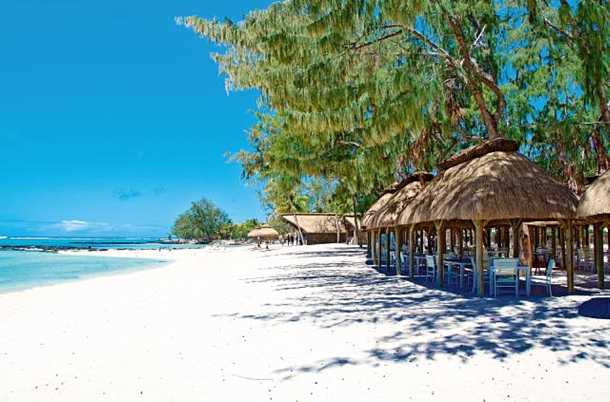 I didn't realise how excited I was for the honeymoon until we found this picturesque piece of paradise and had to book it almost immediately! The hotel we found is newly renovated and has EVERYTHING, never mind being situated on a stretch of beach that looks like it has been Photoshopped it's so idyllic!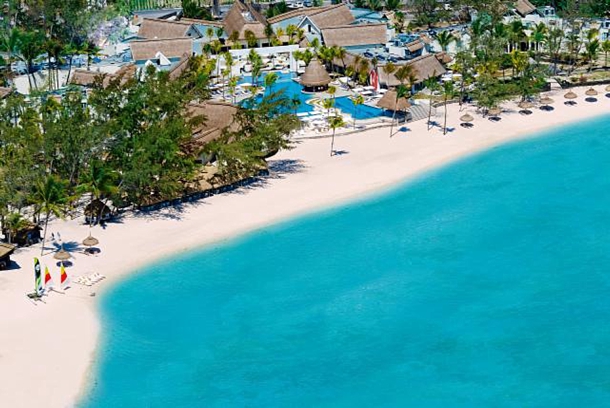 Perhaps we'll begin our days with a yoga class on the beach, then a late breakfast in one of their three restaurants. Maybe we'll rent kayaks, go sailing or snorkelling, take a ride in a glass bottomed boat, wind-surf, scuba dive, parasail, canoe, water ski, be pulled behind a boat on a blown up banana, kite surf, relax in their 735 m2 pool, or read a book under a thatched umbrella on the beach? And perhaps end off all the beaching with a massage at their spa, or a stroll in the Mauritian markets to taste all the delicious foods on offer and practice our French?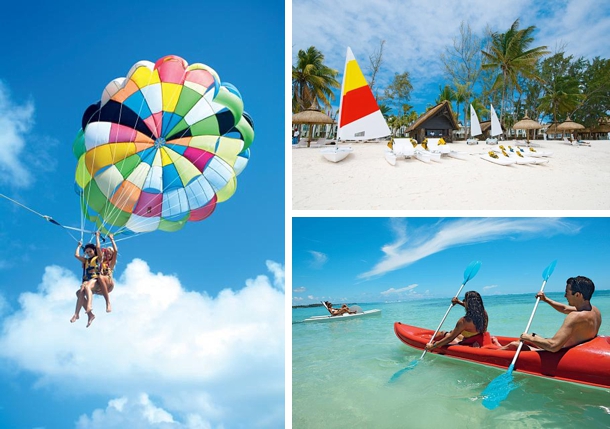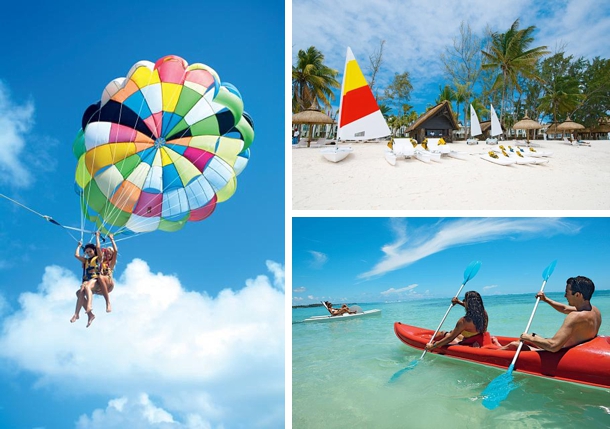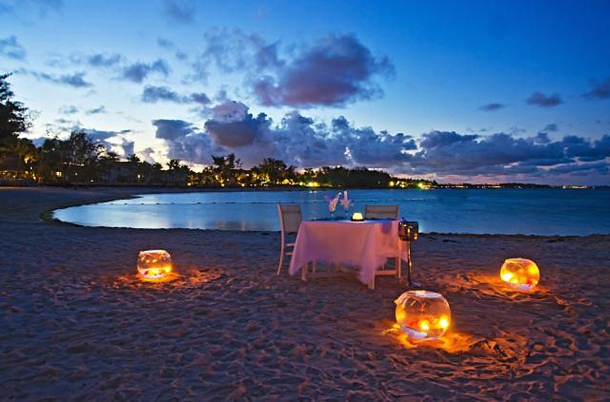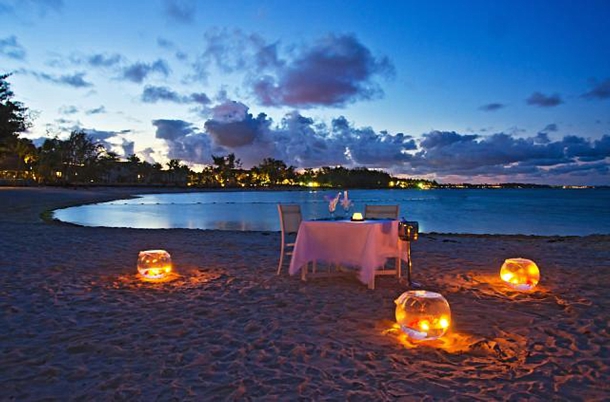 I'm sorry but can you see this water???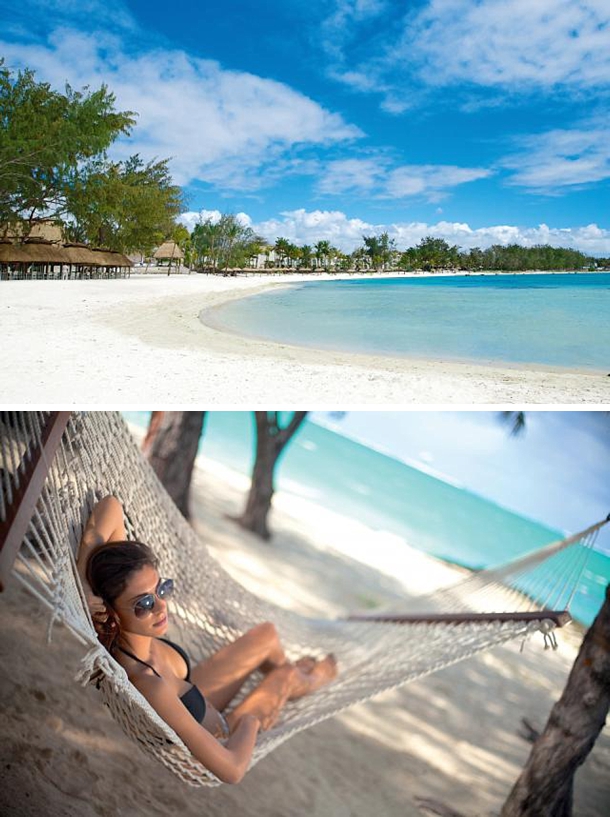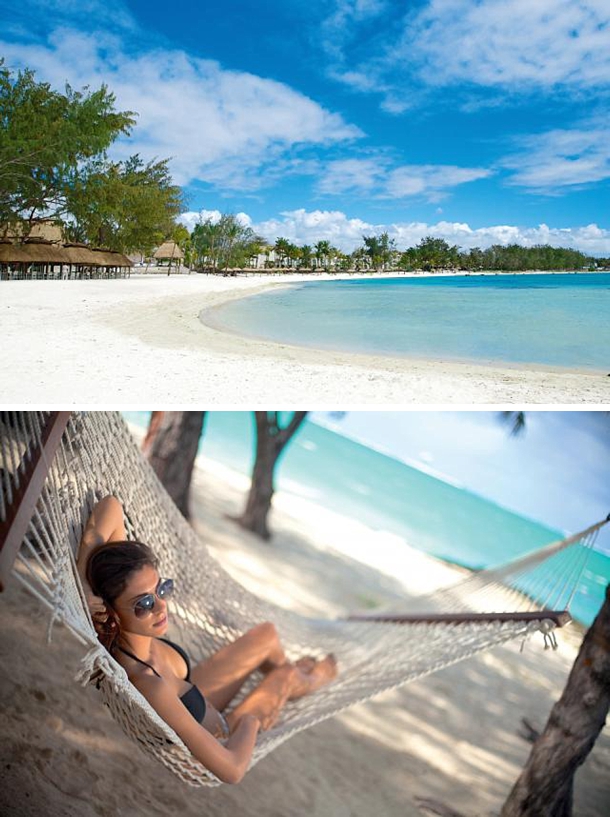 In less than 20 days we will be those dorky people taking pictures at the airport with all our flying accessories, smiling ridiculously at all passers by and getting super excited over the aeroplane food whether it is even remotely edible or not! And then, ten magnificent days exploring the island of Mauritius. And after that? The rest of our lives. :)
We'll catch up with Candice after her big day (which will be featured right here on SBB) but in the meantime, from all of us, wishing you both an AMAZING wedding and a happy honeymoon! Be sure to leave your wedding wishes in the comments :)
The series so far: The Proposal | The Inspiration | The Venue | The Cake | The Flower Girls | The Dress | The Details | The Rehearsal Dinner | The Registry