When Justin and I can't decide which take away to order we tend to adopt the Lorelai Gilmore approach of ordering all the top contenders and enjoying any left over's in the week that follows. Sometimes ordering more than one thing and combining them creates a unique and rather remarkable experience, the whole sometimes being even greater than the sum of its parts. Pasta on a pizza for example. Ambrosia. So when we realised that the venue we first fell in love with couldn't fit all our wedding guests – I think we adopted a rather similar mentality. Completely discarding this perfect venue somehow seemed like a step in the wrong direction. Surely we could find a way for it to add something wonderful to the wedding experience, set the tone, the ambiance, stir up the excitement perhaps? The solution to our wonderings? The rehearsal dinner.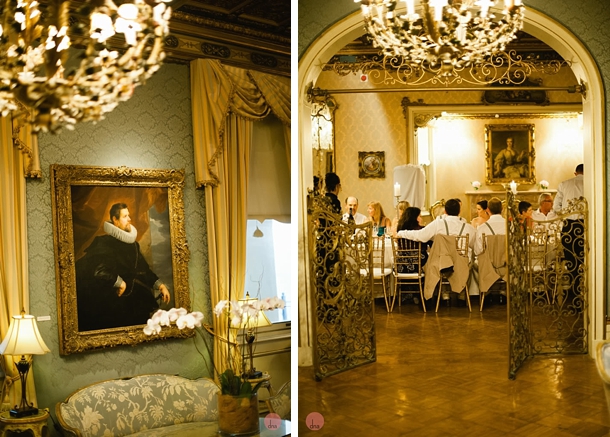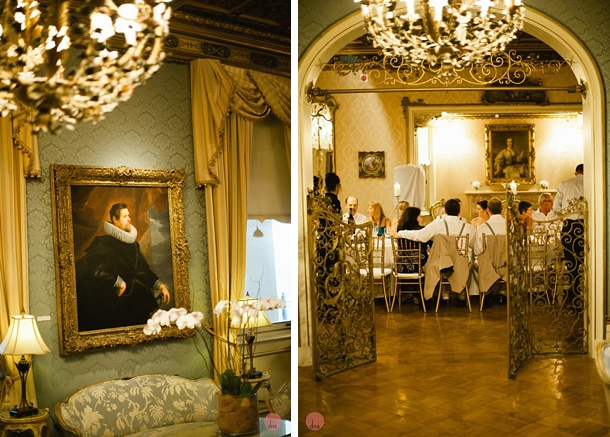 Source: DNA Photographers
When I had seen this venue in a wedding blog I didn't really believe what I was seeing and so we had quickly driven to Muizenberg to have a look. Justin and I love travelling and had been fortunate enough to visit both Versailles and the 'mini Versailles' (Linderhof Palace in Bavaria) where we'd found ourselves awestruck, enchanted by all the history and royal splendour. But we had had no idea that a home akin to these had been sitting just a short drive from us in Muizenberg. And not only that – but that you could actually visit this museum home for breakfast, lunch or tea if you had the inclination to do so.
When you enter a building and your eyes pan from floor to ceiling, and then to each other staring in disbelief I think you know that you have found something special. Wonderfully unexpected, and in my opinion one of the most beautiful venues in the Cape Town area, the breathtaking Casa Labia transports you into another world, another time, and wow it just makes me so happy. Romantic and opulent – it makes me want to do tours to soak up the history and story of it all – each antique item surely having seen so much that no longer is. It makes me want to dress up, sit outside and read the works of great philosophers, and then to return inside for a high tea with good friends (who would also be appropriately clad of course).
The first of our pre wedding events, and exactly one week before our wedding, our rehearsal dinner will signal the official start to our wedding celebrations. It's a chance for our families and our wedding party to meet up before the wedding and for everyone to start getting excited together. An opportunity for us to have the people we love around us as we anticipate and try and do justice to the enormity of the upcoming occasion. A place and a space to share some of the excitement, to give it a place of expression. I mean – here it is – the day you are going to marry the person you love so much and it is getting closer and closer and the excitement is starting to almost burst out of you like fluff from an overstuffed teddy bear!
Instead of the rehearsal dinner simply being the bashful sister to the wedding, our hope is that our dinner at Casa Labia will serve to enrich the festivities and introduce the theme of our wedding with grace. Pretty as an event in itself, but also the first few eloquently written words in our wedding manuscript.
Just a quick glance at these pictures and I think you will understand in full why we just couldn't let it go. :)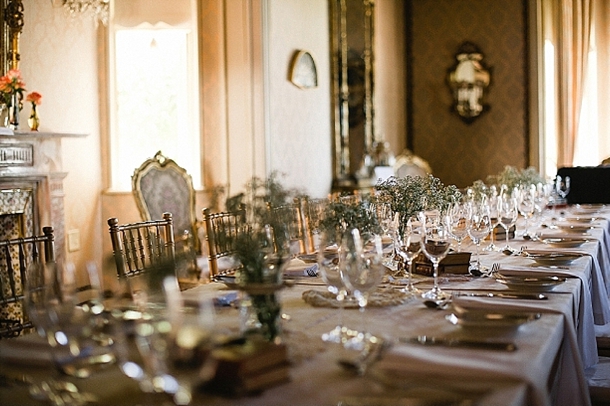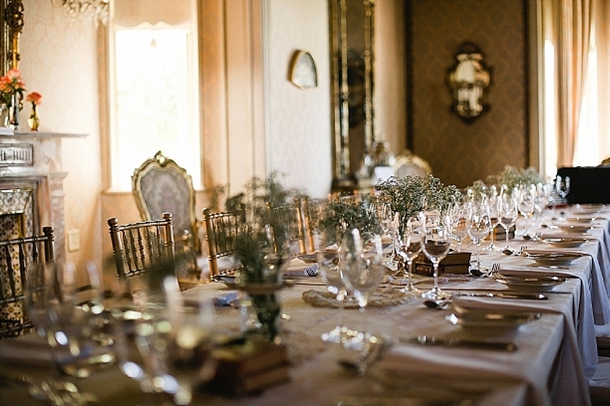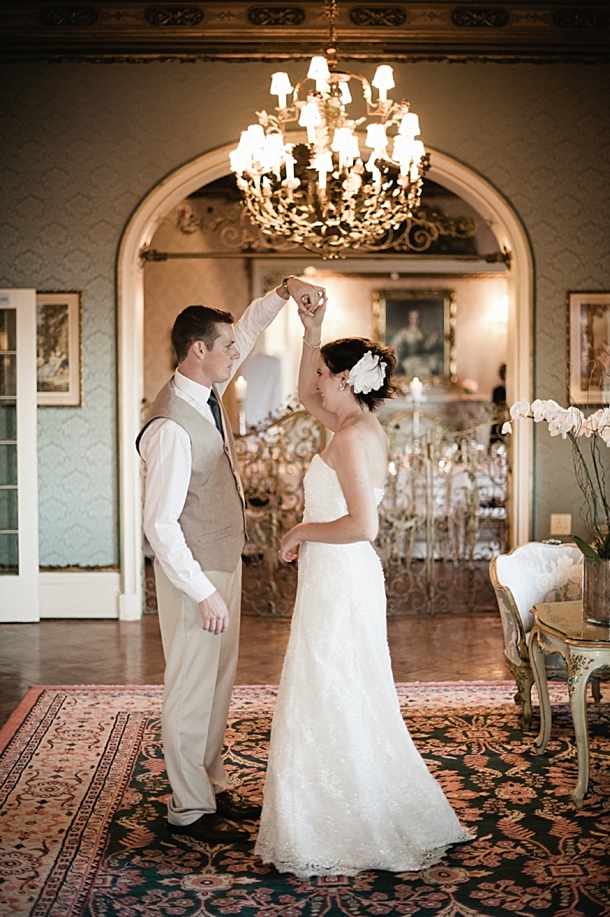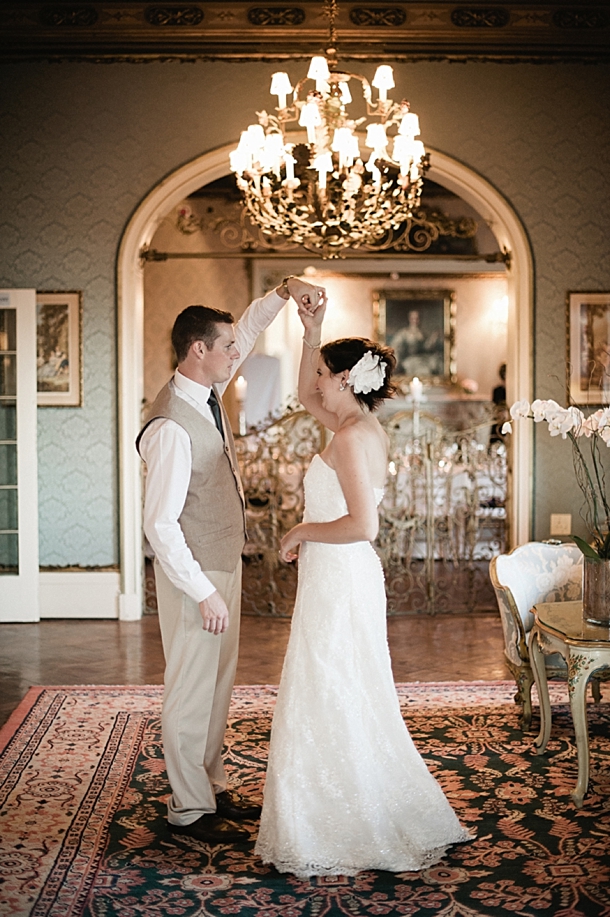 Sources: Row 1 – Love Made Visible via The Pretty Blog; Row 2 – welovepictures (left); Casa Labia website (right); Row 3 – DNA Photographers via Casa Labia website
The series so far: The Proposal | The Inspiration | The Venue | The Cake | The Flower Girls | The Dress | The Details