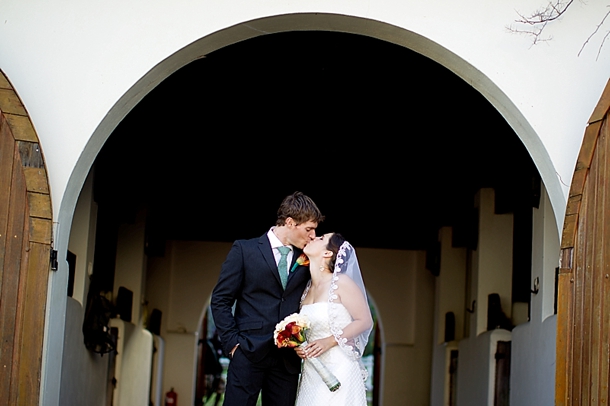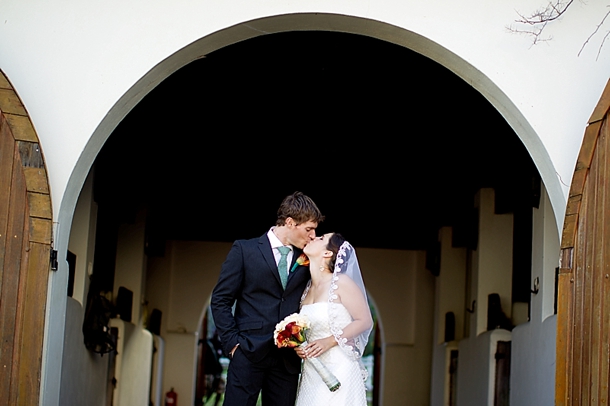 If you caught my 'Inspiration Board revisited' post on Saturday, you'll be as excited as I am to see Gina and Ben's fabulous Moroccan-style wedding. I absolutely loved how Gina pulled everything together (and talk about handmade – this is what happens when a talented artist does DIY!) in a way that was a classy nod to all things North African, without being completely over-the-top or costume party. If you're considering a theme for your wedding, you could really take a page out of her book. My absolute favourite detail is the tiles she used (and made!) as runners, with the same motif repeated on her invitations and cake. The white tiles look amazing under the silverware, and the pops of colour in the flowers and candles are just mesmerising. I also adore the colour scheme in general, and Gina's striking mantilla veil (not to mention her dress – LOVE the texturing!). The venue (Fairhill Lodge) is quite classic, but with low tables, floating candles in the water feature and some hanging lanterns, it's transformed into a Moroccan fantasyland. What a pleasure to feature it here today, and even more so since I'm sharing Bernard Bravenboer's bewitching photographs of Gina and Ben's big day. Enjoy! Oh, and PS, if you have the same theme in mind, don't forget to check out our feature on Moroccan-themed wedding details.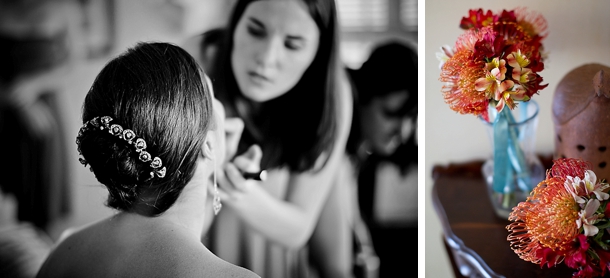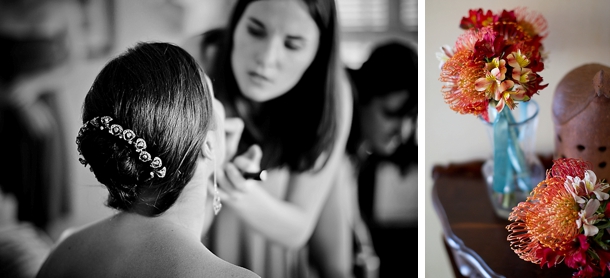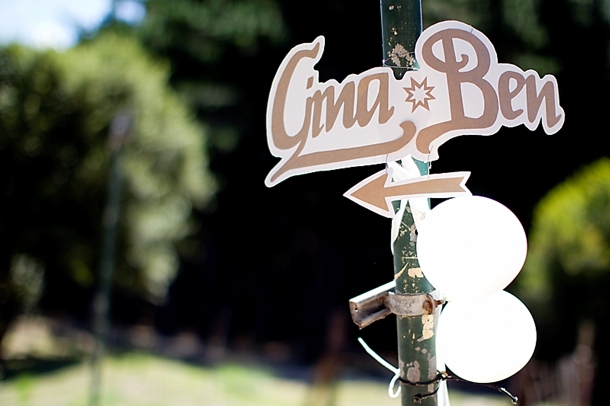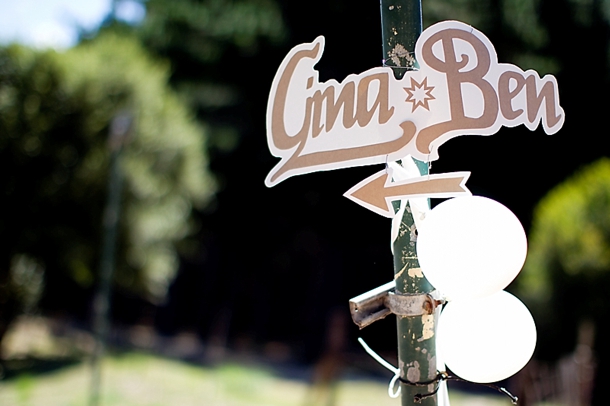 From Gina:
Ben and I met when we were still in school through mutual friends but it was only while I was studying art at Stellenbosch University that we truly connected. Our first few dates were kind of wordless and mildly awkward but I knew there was just something about him. One of them involved Ben climbing up the Art Department's walls to find me in my second floor studio! It was not long before we bought a house and a dog together, and it's been magic ever since. We share the same sense of humour and spirit of adventure.
He proposed on Christmas day in the car, just as we were about to head off for a little holiday. It was strangely perfect.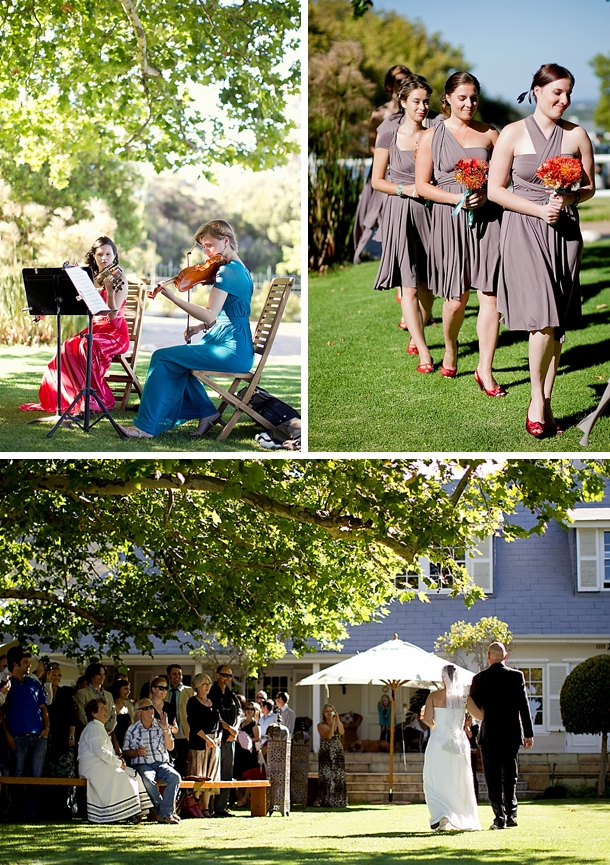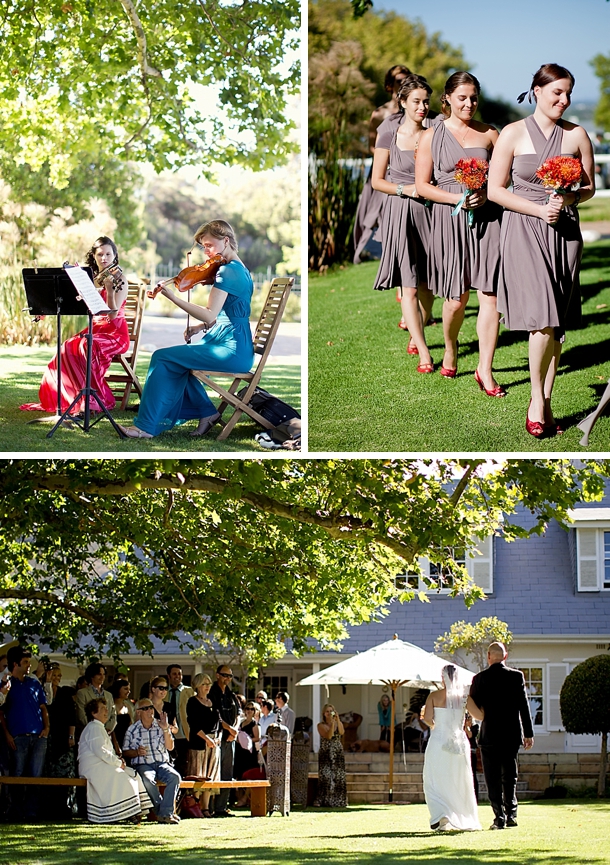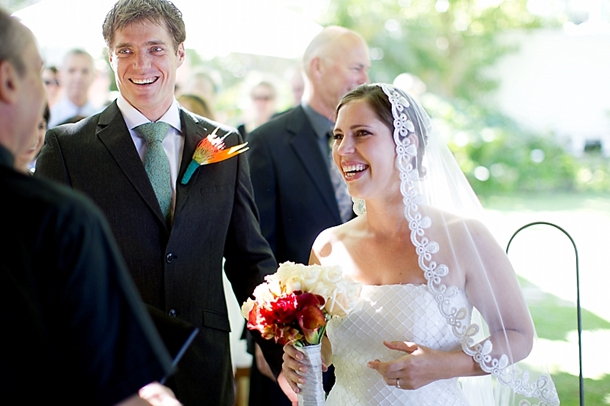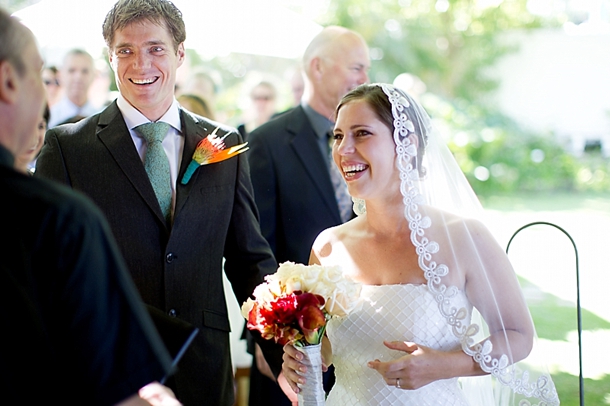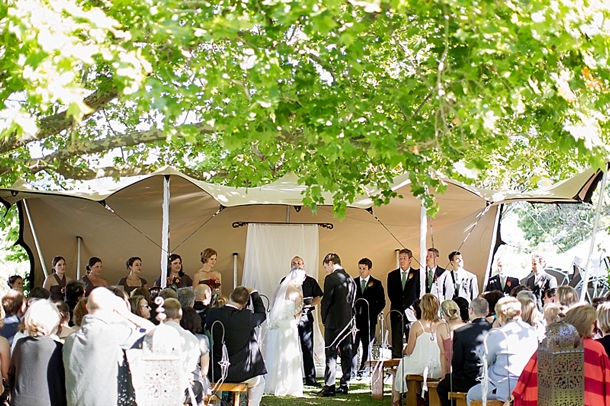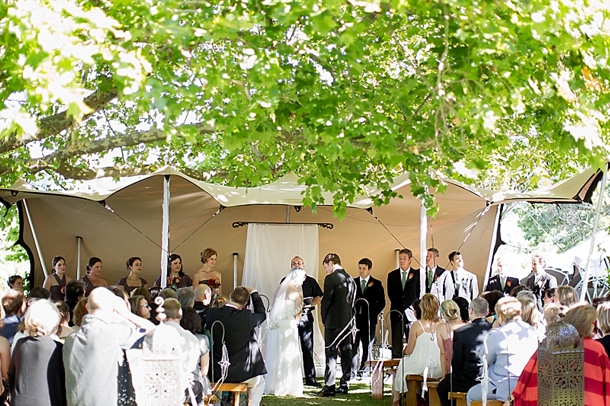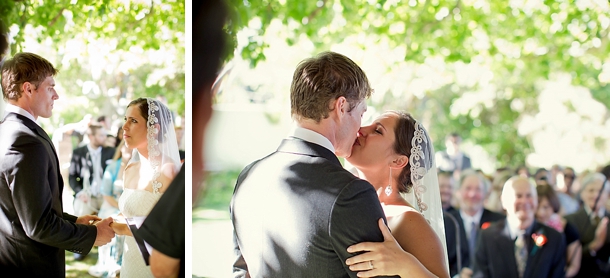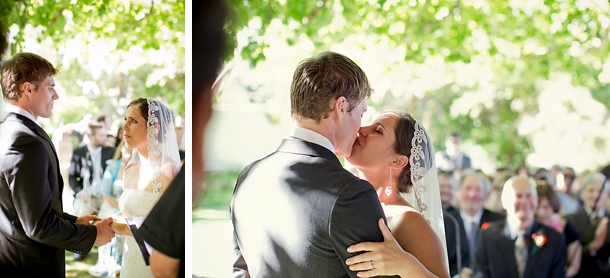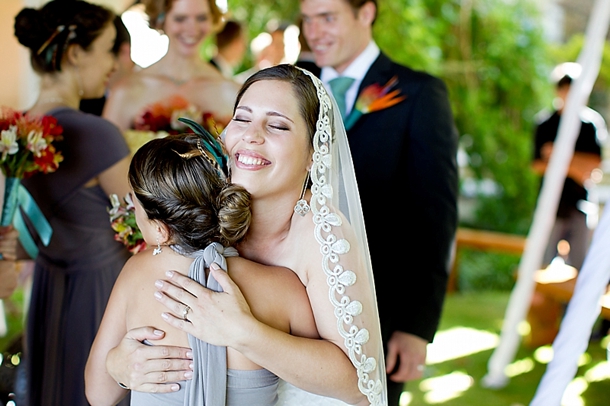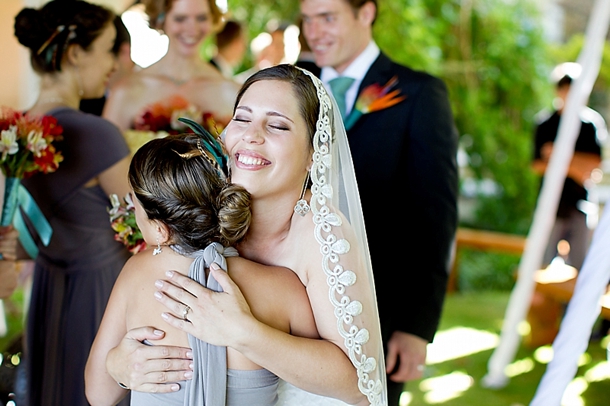 For our wedding, I wanted something contemporary and a little bit exotic/bohemian/Moroccan without it looking like a theme party. It was also very important that the wedding be elegant and classy but at the same time I wanted guests to feel like they could kick off their shoes, relax in the intimate setting and also party until dawn. I chose white and neutral sandy taupe tones as the predominant colours with splashes of red, orange and soft turquoise. I played a lot with textures and patterns. And EVERYTHING was handmade!
I am an artist and a perfectionist so I get carried away in the details. It was important that I hand make many of the components of the wedding as this seems to be my default setting. It wouldn't be me if it wasn't. The splashes of colour were important too to reflect our fun, quirky personalities.
I hand printed the invites, made Moroccan-inspired tiles for the tables, borrowed Persian carpets and silverware for the flowers from friends and family, made all the candles myself, for the tables and floating. I made the bridesmaids' simple dresses (I googled easy dress designs and made the classic infinity dresses using bon-bon fabric). For the mantilla veil, I found a pretty piece of lace and sewed it onto some tulle and I had Ben's grandmother's antique necklace worked into my hair. I had even made the wedding rings (not the engagement ring) but these got stolen on the night of my kitchen tea so I had to get them re-made in a hurry. I thought our ceremony backdrop was quite fitting too, it was just a pity that we had to have a tent behind but we didn't want to take a chance with the predicted gale force winds. The weather ended up being perfect.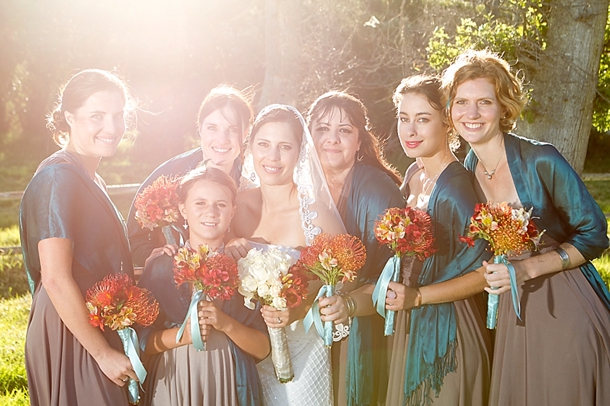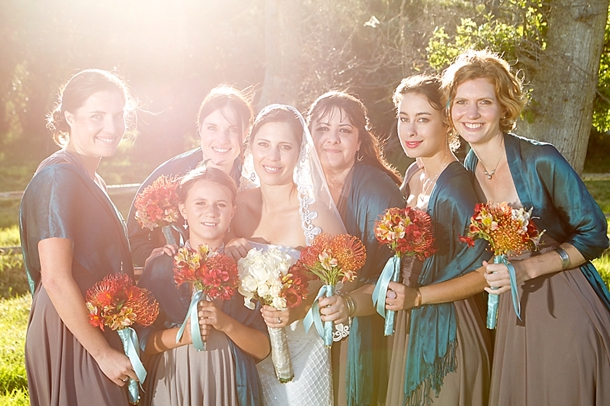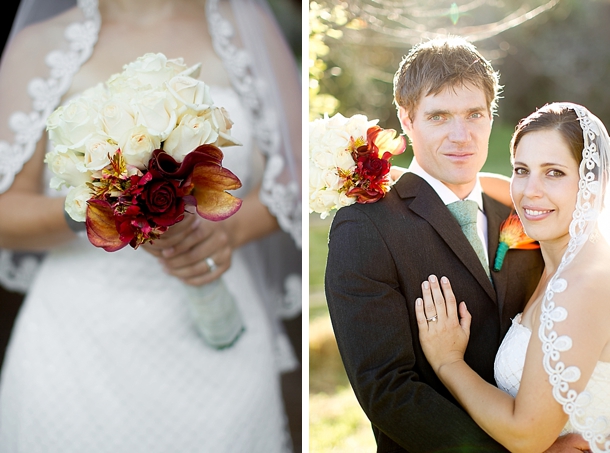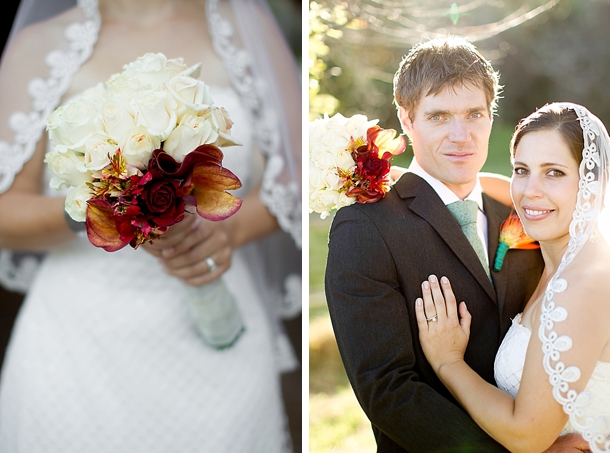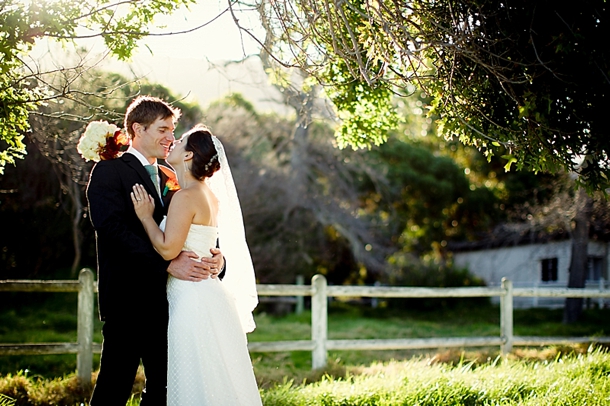 Everyone got involved. My mom surprised us with making a wedding-themed photo backdrop that was a great hit (she has the most wonderful sense of humour). I have grown up among the love beans my mom uses to make keyrings for her African curio business, Zulu Love Bean. They are said to bring luck, love and happiness into your life and they certainly worked for me! It was only fitting to spread this love and luck to my guests, so of course my mom made a keyring for each guest. I included a little story on hand lino-cut printed tags.
My mother-in-law did the exquisite flowers and hunted high and low to find the pincushions for the bridesmaids and groomsmen. I really wanted the strelitzia in Ben's buttonier and this was also a challenge to find, but the result was perfection. My sister-in-law did my makeup. My step-mom did the catering and it was the most fantastic food. The cake was lovingly made by my brother-in-law's wife and decorated by myself and my little cousin with self-made marzipan and icing. (The patterned icing was made by pressing the icing into the same silicone mold that I used for the tiles). Aunties, moms and friends helped with the starters and desserts and we got great wine through another friend. Our venue was even a family friend's home. My best friend from England came down and it was so special that she played guitar and sang as we signed the register, while the violin players were my university lecturer's daughter and a friend. One of my bridesmaids made the little feather fascinators for the bridesmaids' and mothers' hair, and my mom-in-law made the groom's and all the groomsmen's ties with some amazing upholstery fabric I found.
The night was topped off with fun when the dress up box came out. Somehow between my family members we have quite an unusual collection of dress-up gear so nothing needed to be outsourced and we all had a good laugh trying everything on.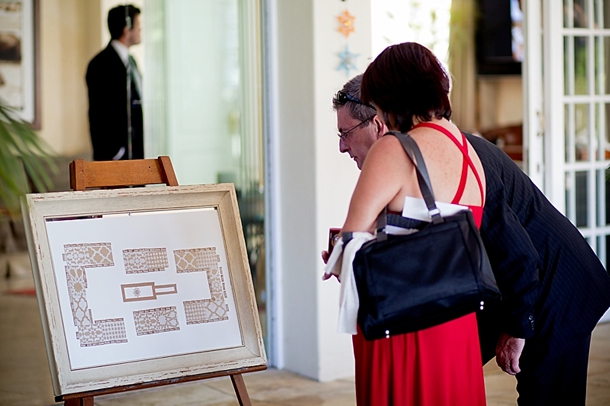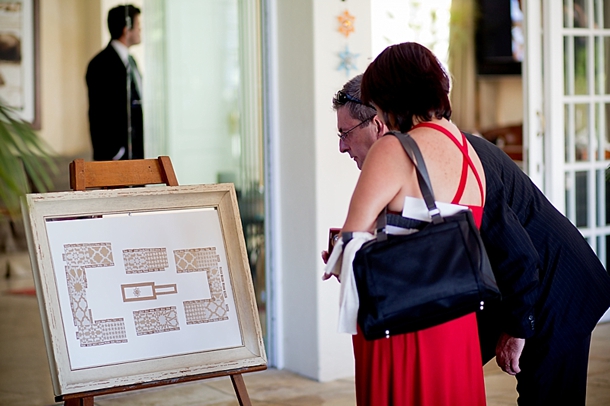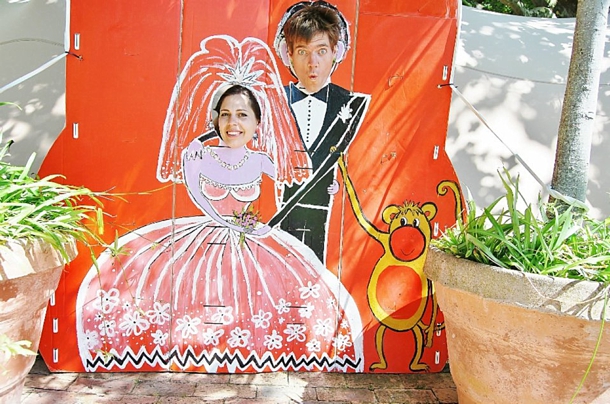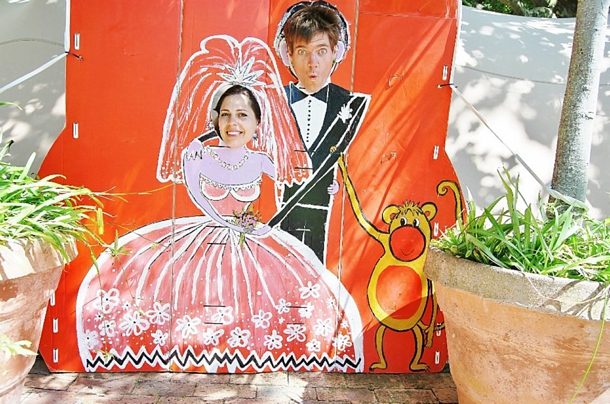 [image above from bride's personal pictures]
Our wedding was very personal and unique, reflecting our individual characters and including both families in the details. I loved that I got to marry the love of my life, and share our public commitment with our closest friends and families, and that everyone had the most fantastic time! I've been to weddings where you all sit at massive round tables metres apart, only able to talk to the stranger next to you, feeling all stiff and formal, but our wedding was intimate and fun.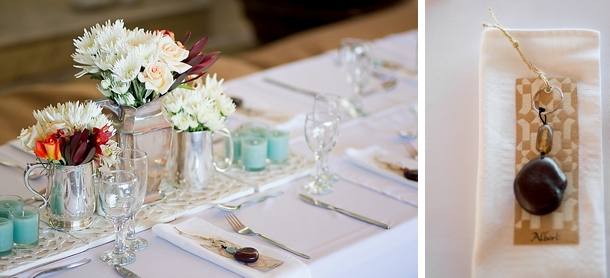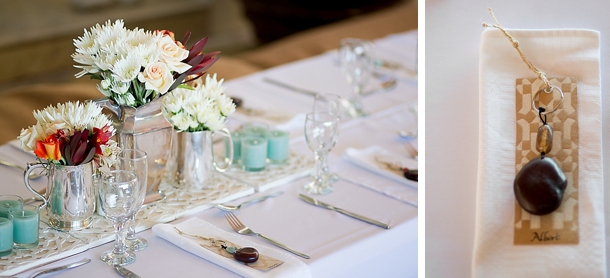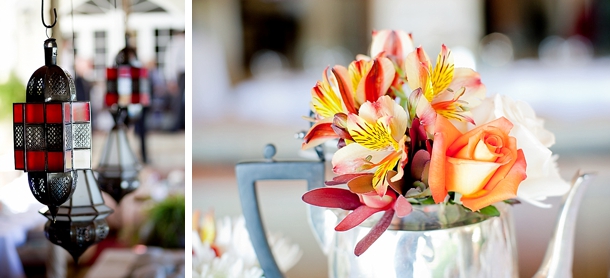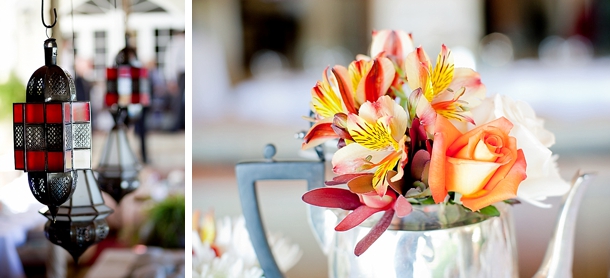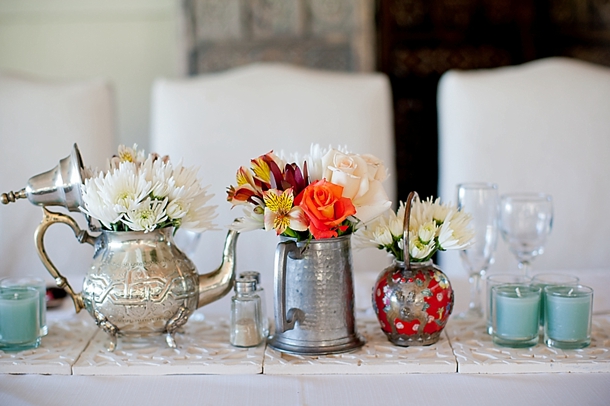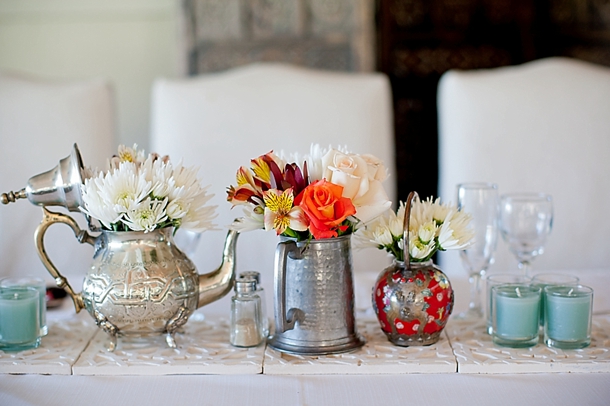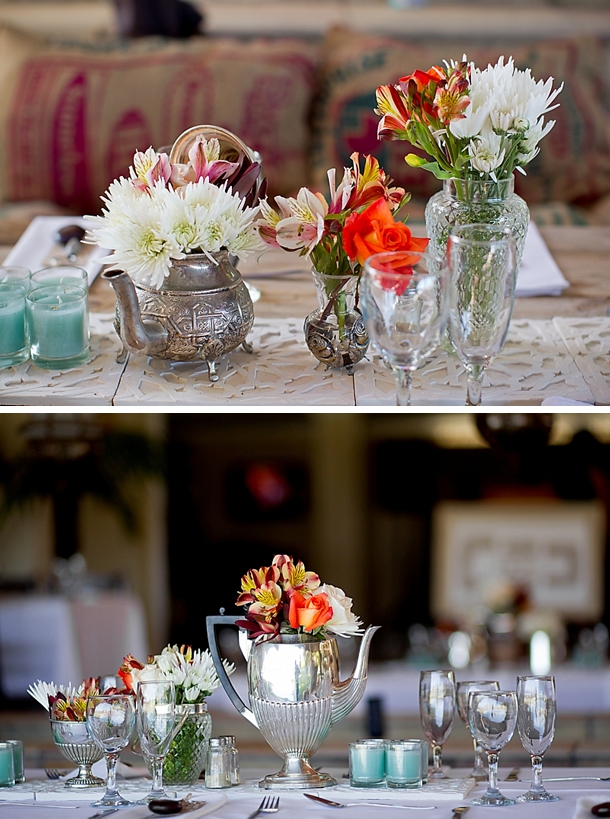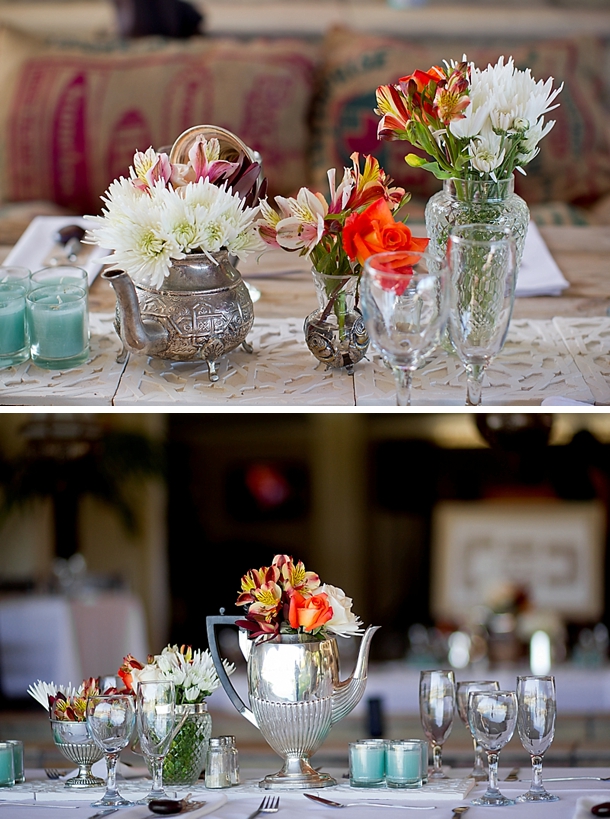 My advice to future brides is to delegate tasks well in advance. I spent the entire year collecting Roses Cordial glass bottles to use for juice and water but they were tragically left unused because I forgot to specifically tell someone to fill them and put them on tables on the day. Also, if you are planning a DIY wedding and if you get carried away like I do, just know that you are not going to get much other work done! It was so much fun, but hours and hours of work and planning.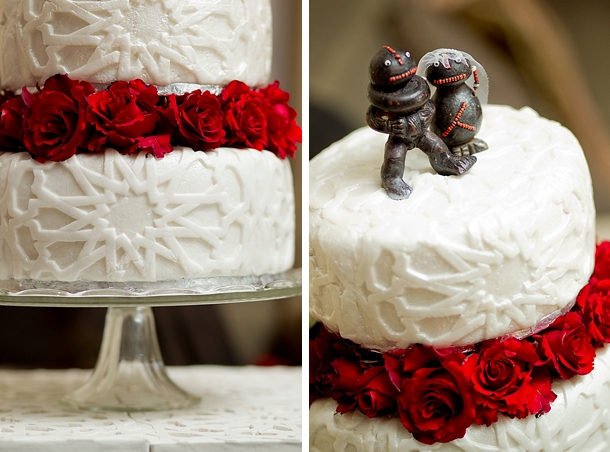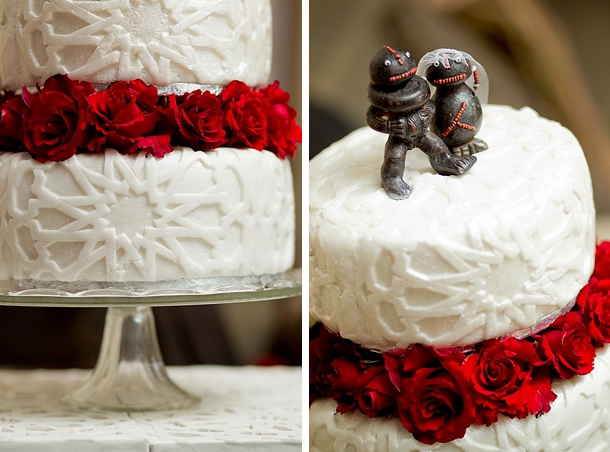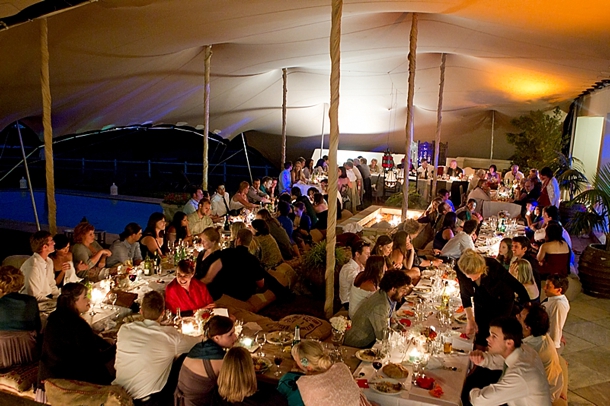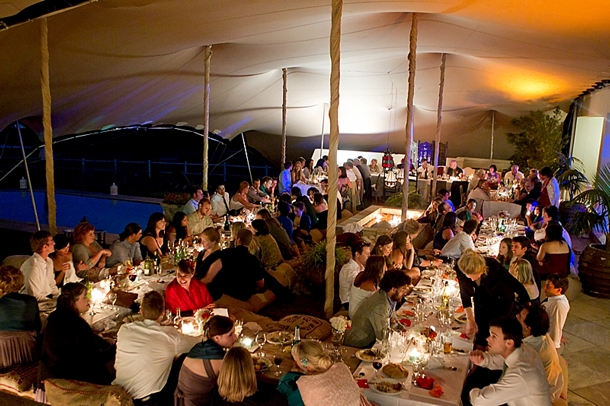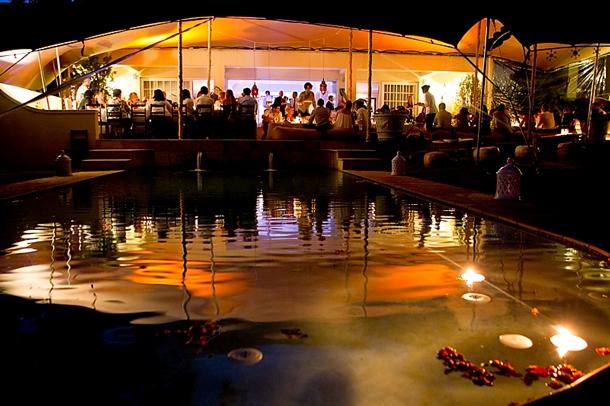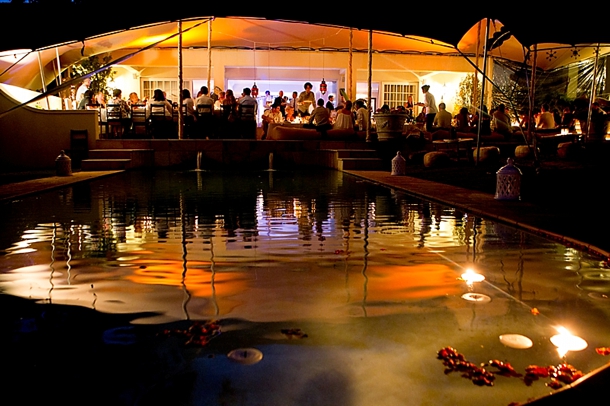 Thanks so much, Gina and Ben! It was a pleasure seeing your wedding planning journey unfold. And an SBB cheer to Bernard Bravenboer – thanks so much for sharing your pictures with us! You can as always see more on Bernard's blog.
SERVICE PROVIDERS
Venue & catering: Fairhill Lodge | Photography: Bernard Bravenboer | Bride's dress: Donovan Mowatt | Earrings: Smith Jewellery | Hiring: Moroccan Warehouse | Favours: Zulu Love Bean | Hiring: Touareg Tents | Hiring: Theme Creations | DJ: Mark Bester