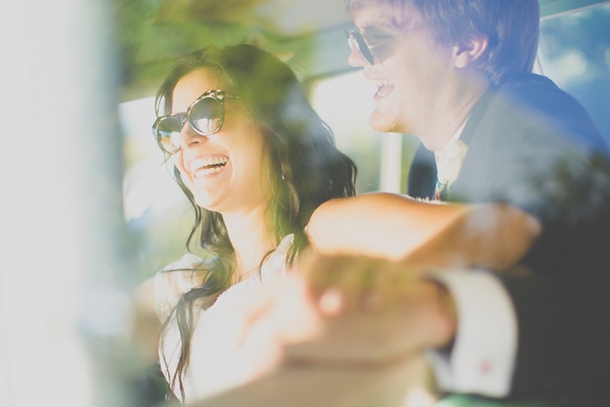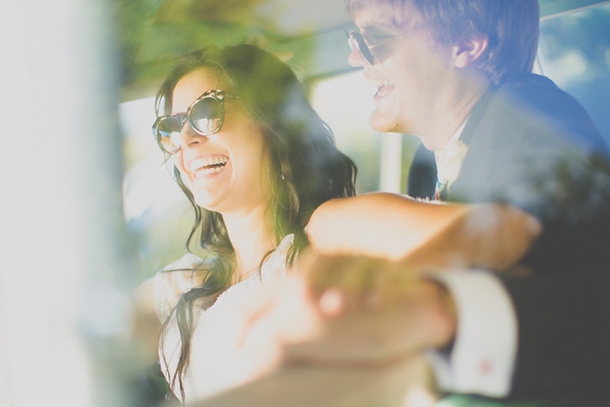 Happy days, friends! Ever since rainbow weddings became a thing, I've been patiently waiting for a brave South African bride to put her stamp on it, and today is the day. Yay. And seriously, if I had been giving someone advice for pulling off this colourful, bold look without making it tacky or like a children's party, I couldn't have explained it better than the way bride Grethe put her design together. There are lovely pops of colour everywhere – in the flowers, in the ribbon-backed chairs (a room full of them – I am in LOVE!), in the cocktails, even in the cake (so cool that it had a plain white outside and a surprise inside!). But it isn't too much. In fact, the bridesmaids are in a sober navy (sober, but very, very pretty with their lace backs and gold belts) and with the bride's beautiful, classic Elizabeth Stockenström dress and her handsome groom, the look says 100% wedding. Look out for tons of clever touches – the fun way the church flowers are displayed, the braai plank favours, the custom linen binding for the ceremony. And Bernard Bravenboer was there to capture it all to perfection!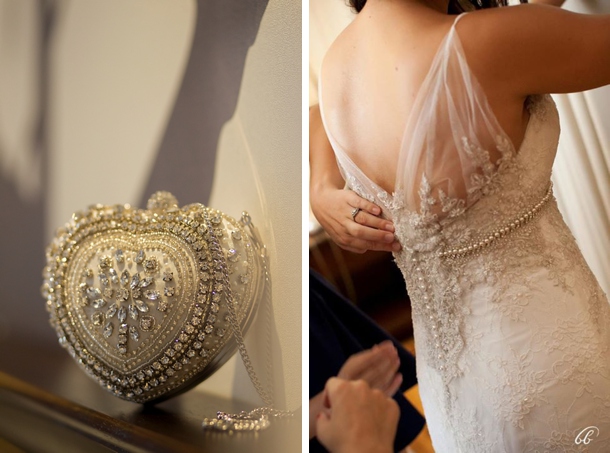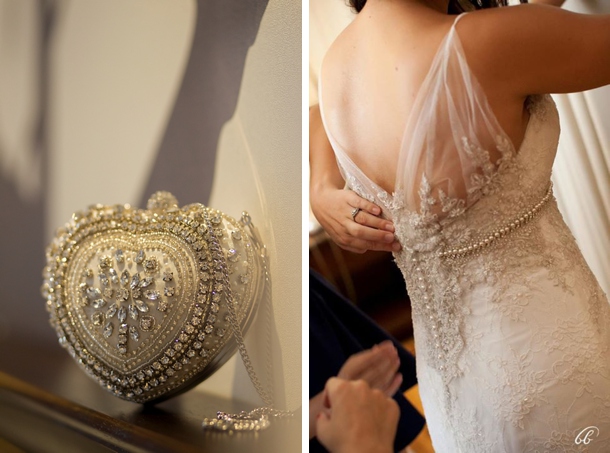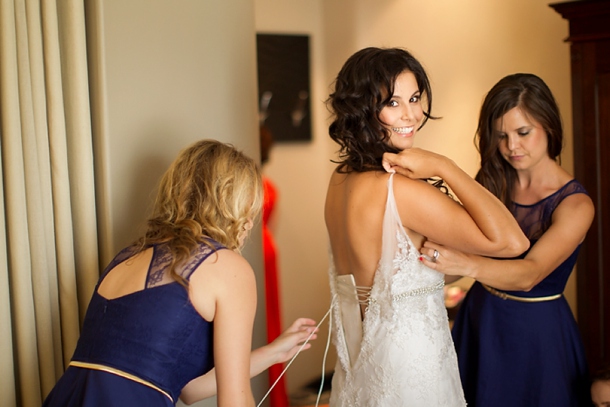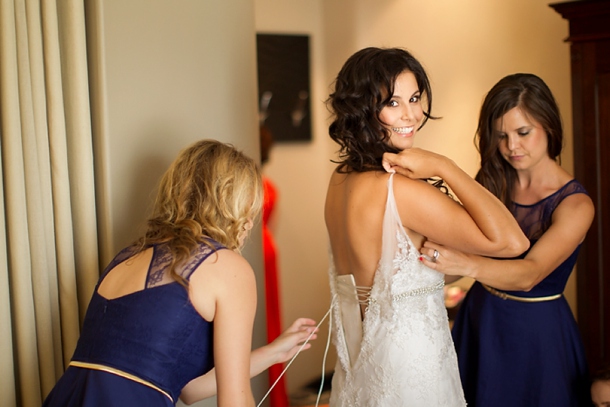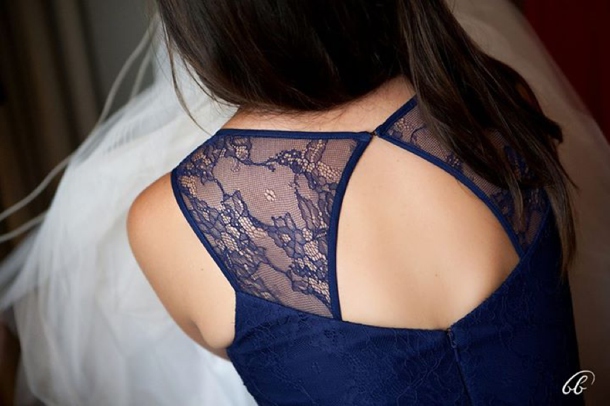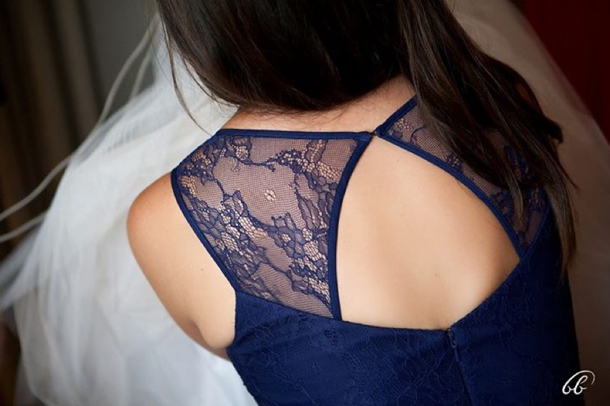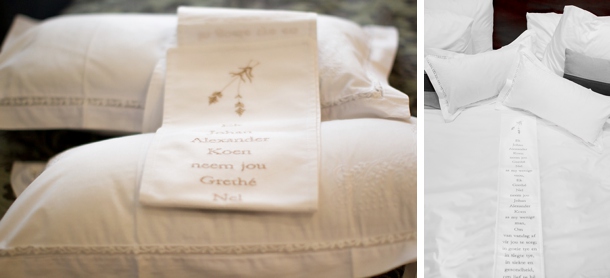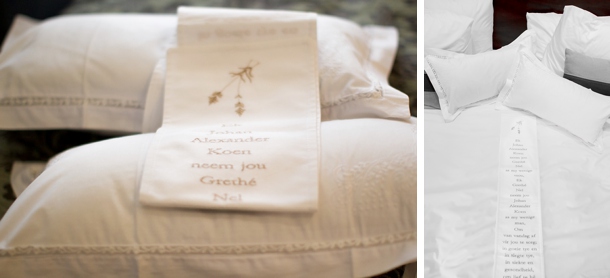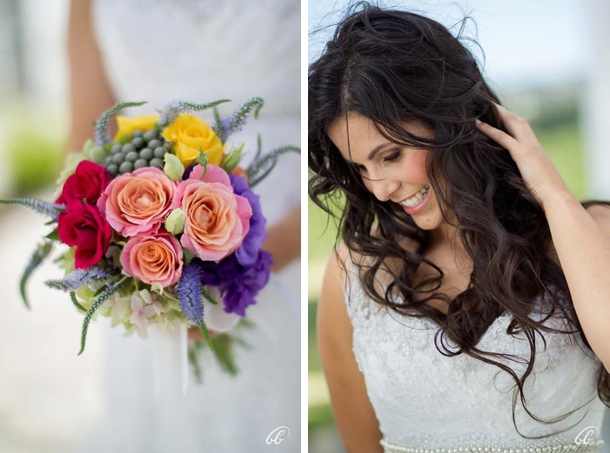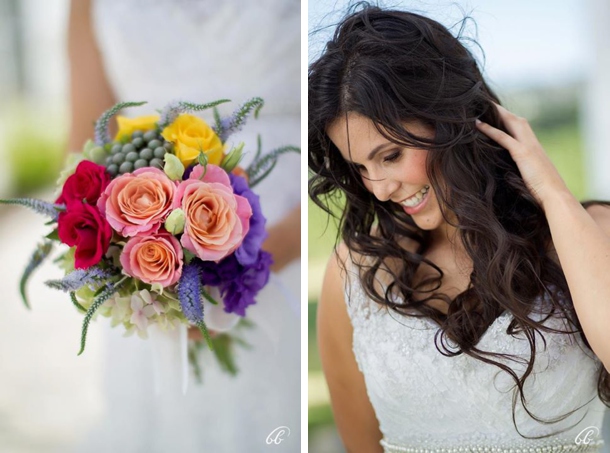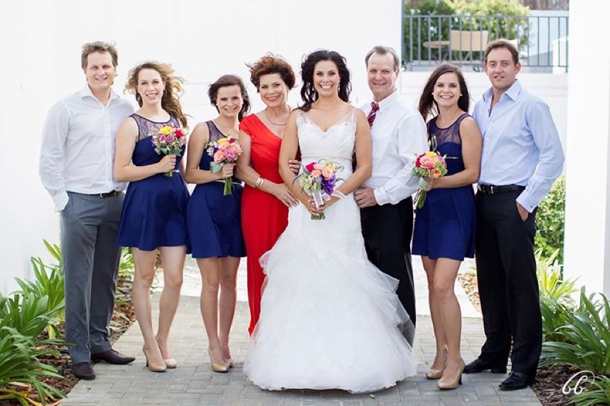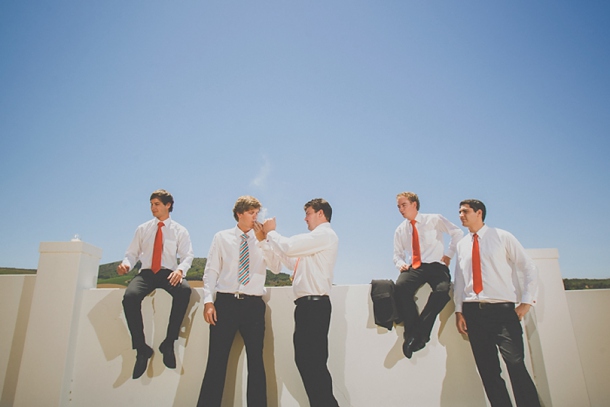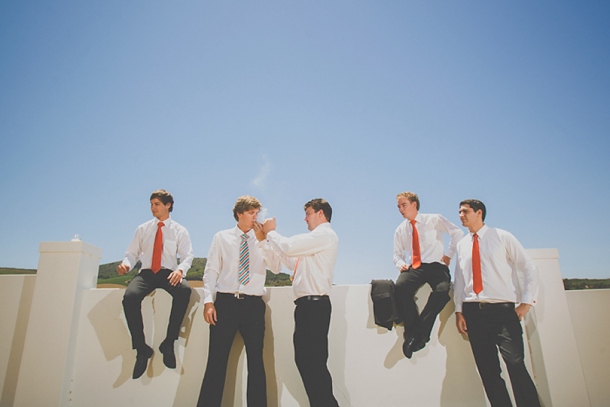 From the bride, Grethe:
I met Alex through his cousin. Alex needed a date to his res dance, so he invited me for coffee. When he fetched me, I saw a very handsome, very tall man standing in front of an old BMW with his aviator sunglasses… oh my goodness, I think I fell in love instantly! We went for coffee, Alex talked a lot (probably being a bit stressed and nervous). Later that week, we went to a friend's party and Alex asked me to pretend to be his girlfriend for the night. He said there was another girl making eyes at him and that I had to protect him from her, but it was only a trick to get me to agree to be his girlfriend! He only had eyes for me. At the end of the evening, he told me that having me as his girlfriend for one night was very nice and then asked if I'd like to continue for a bit longer!
I am a dentist and did my community service in the Cederberg. Alex suggested we go away for the weekend for some much needed rest, to Robertson. Late on Saturday afternoon, we decided to go for a hike to see the sun set from the top of the mountain. At the top, we sat, soaking up the amazing view. As the sun started to set, Alex stood, and folding his arms around me he whispered for me to turn around. As I turned, he was on his knees and in his hand was the perfect ring wrapped around a lavender flower. He asked if I would spend the rest of my life with him and be his 'vroutjie' (of course I exclaimed Yes! Yes!).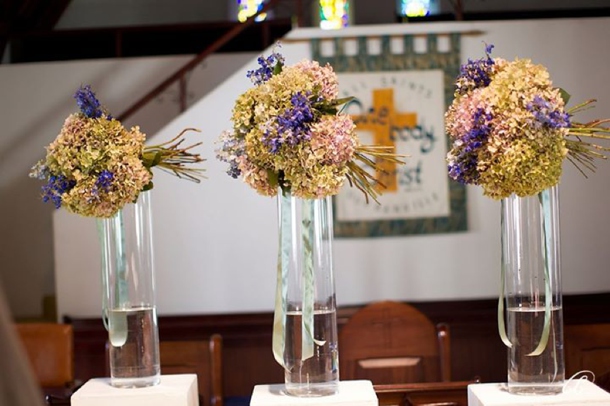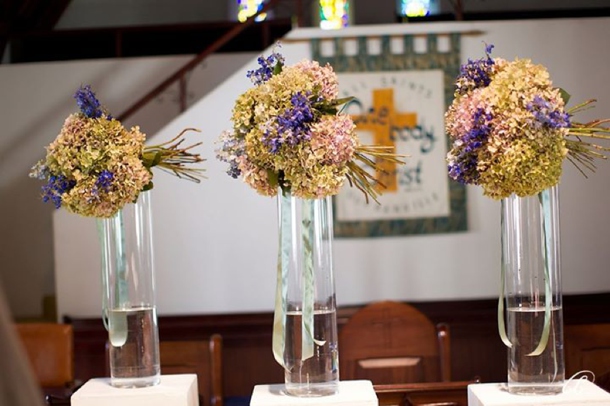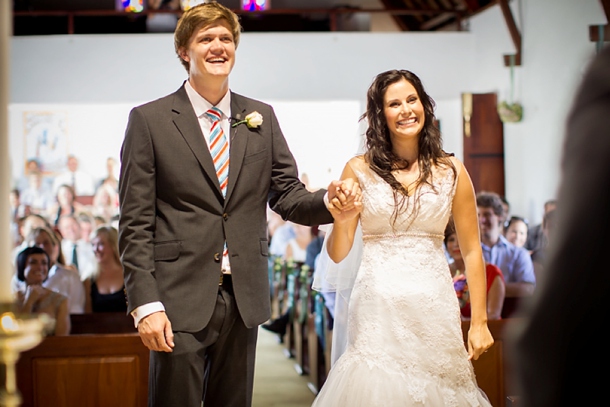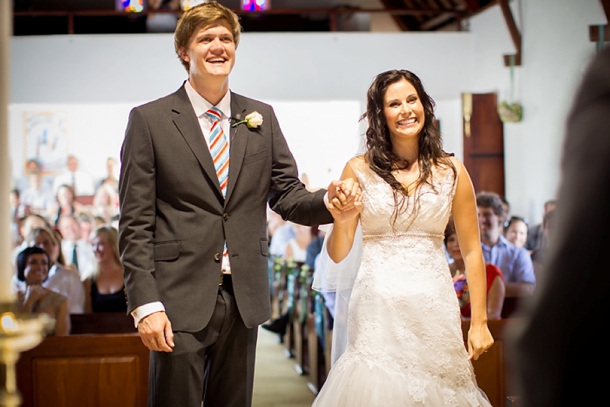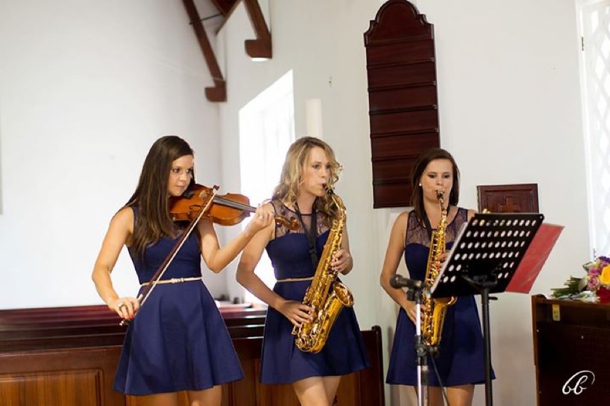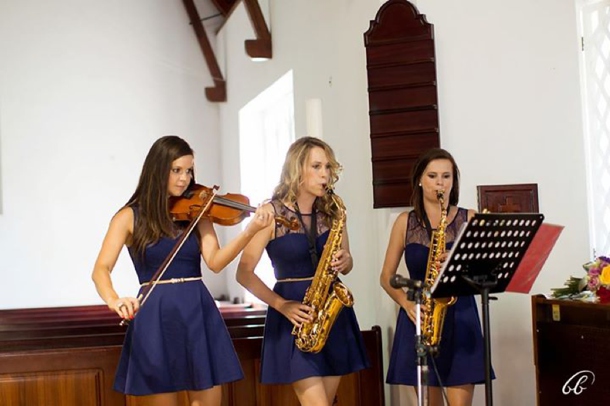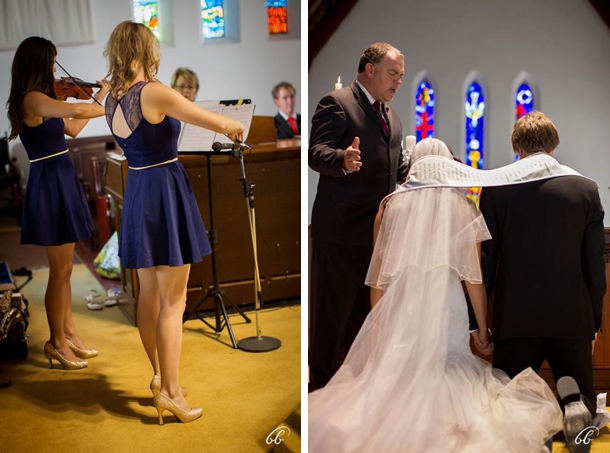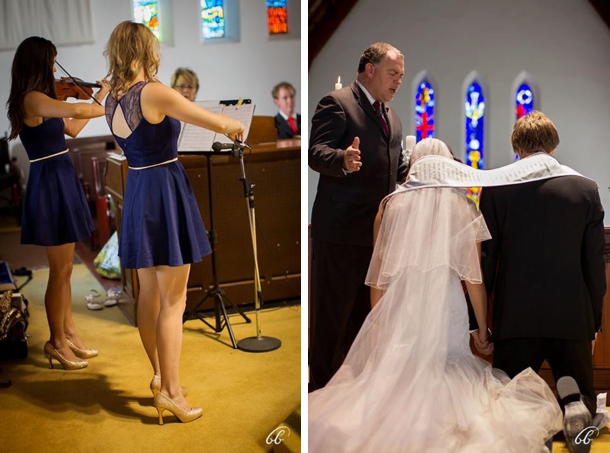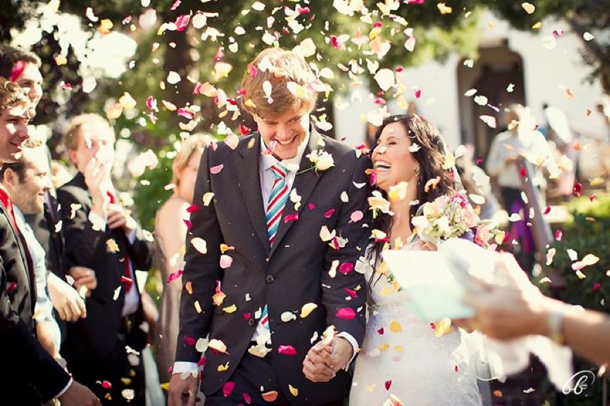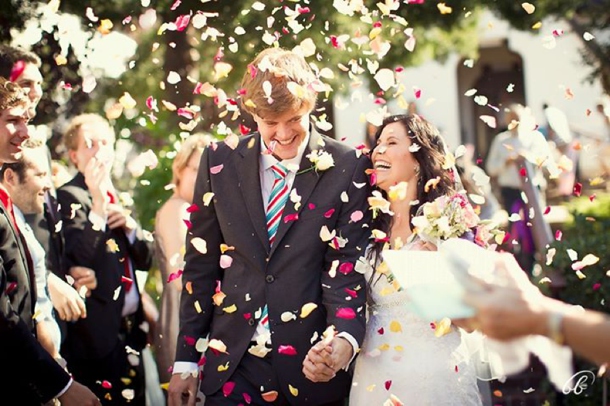 We are both passionate people and love life. Our wedding was all the colours of the rainbow; the theme was festival, circus, the colours of love and joy. Colours that express and define our love and relationship – never a dull moment! Everyone smiled when they walked in to the reception, as the colour created a magic vibe.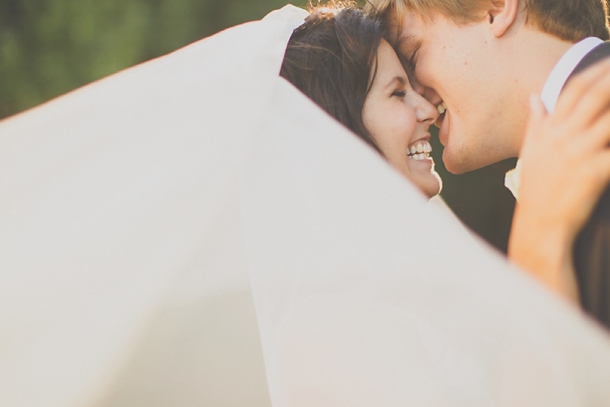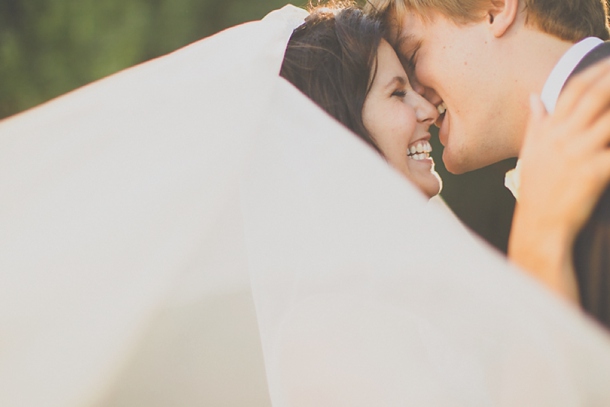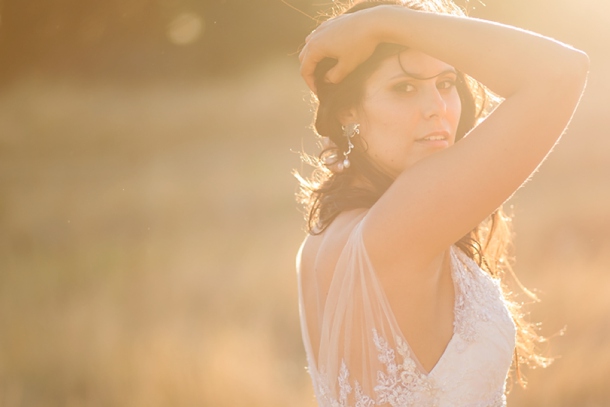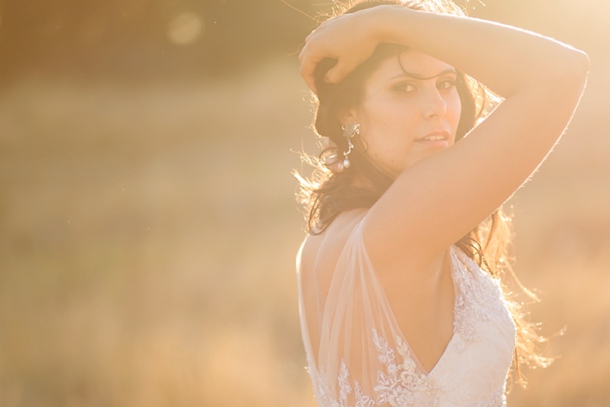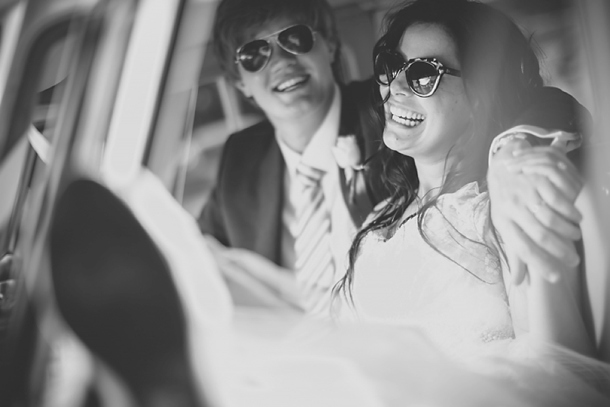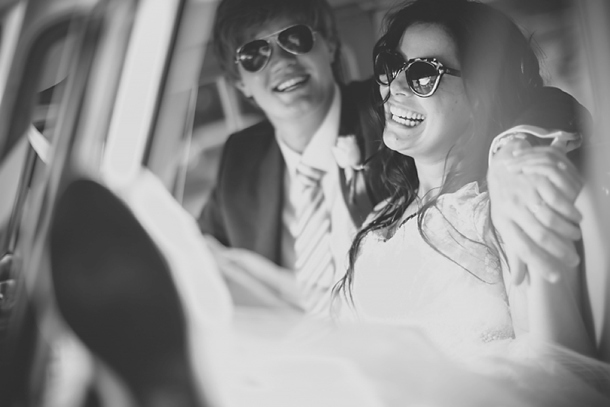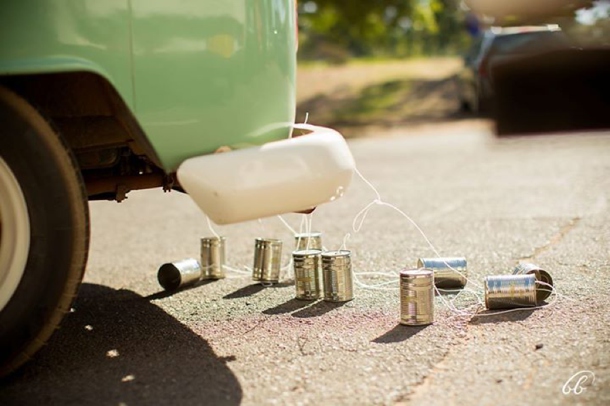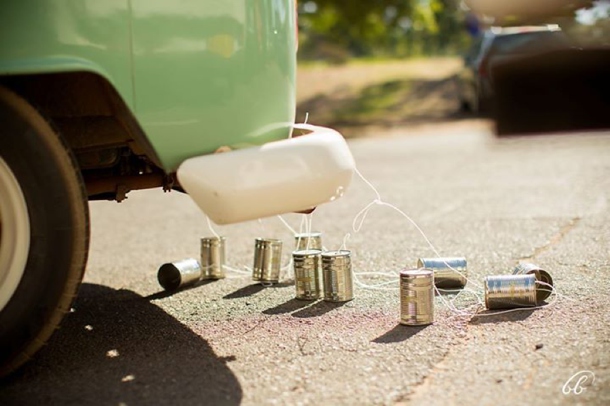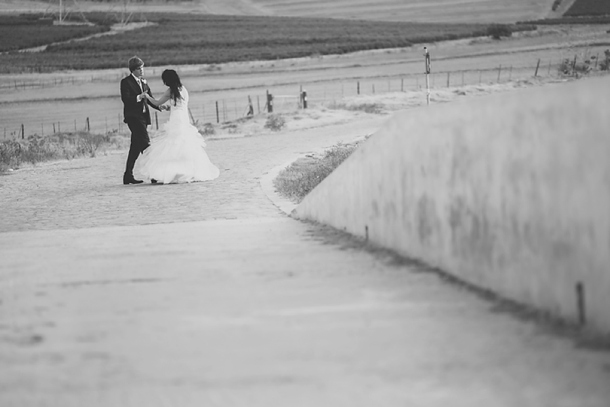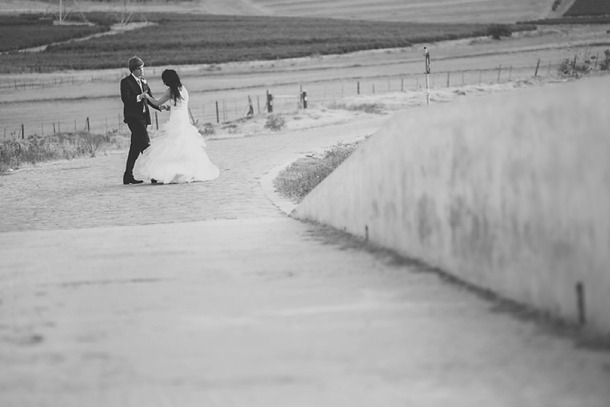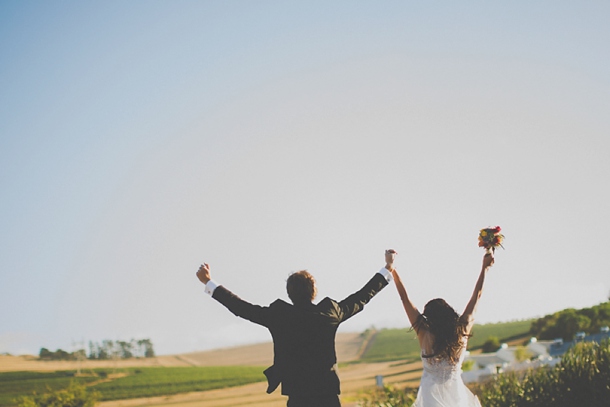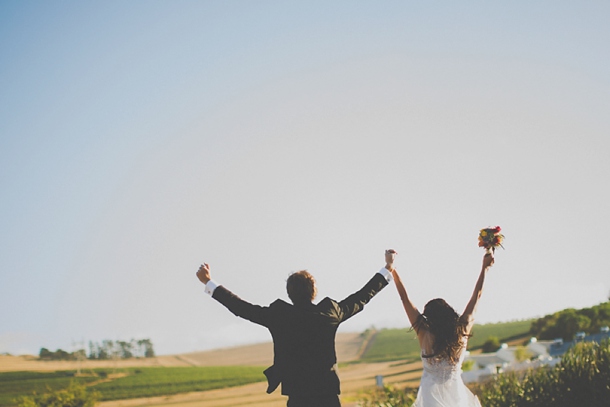 I was so impressed with my husband's look – his suit and choice of clothing. I couldn't take my eyes off him! My sisters acted as my bridesmaids, and we were so blessed to have both our parents present at our wedding. Having all our friends and family celebrate such a special moment in our lives with us was beyond words!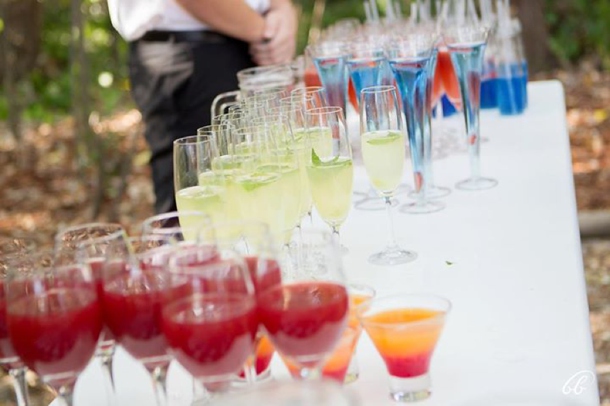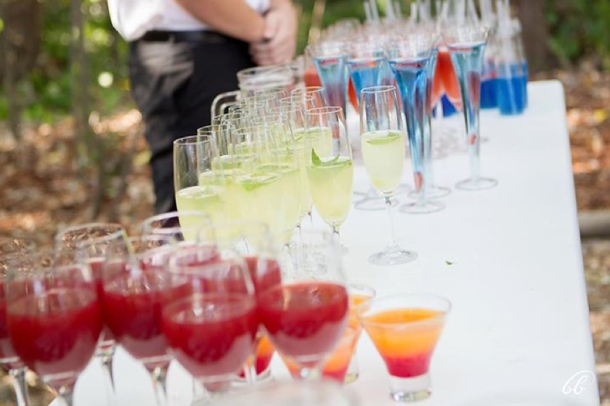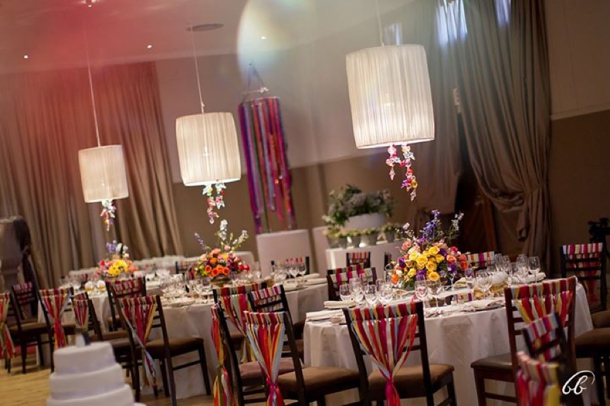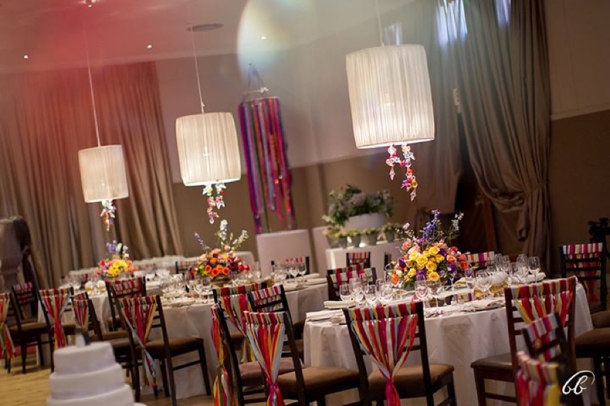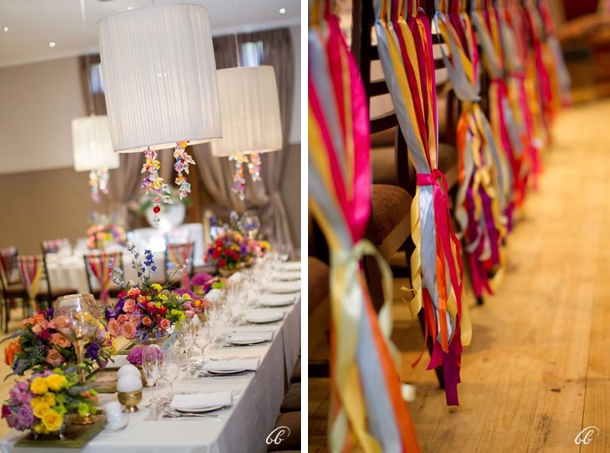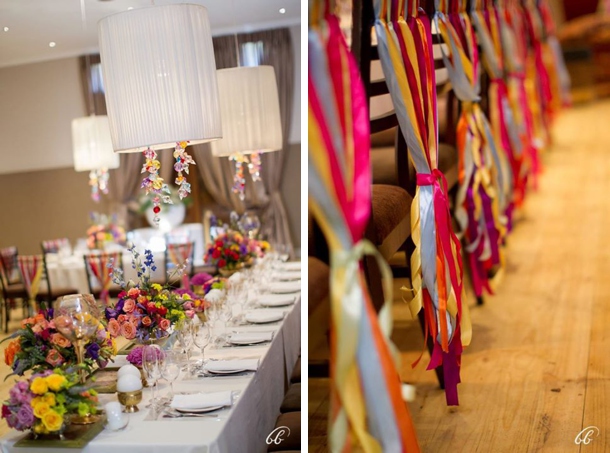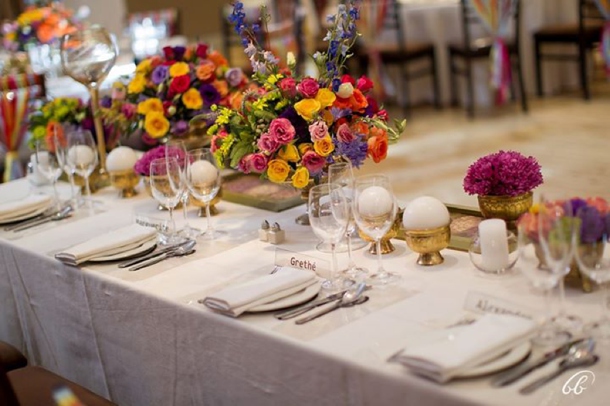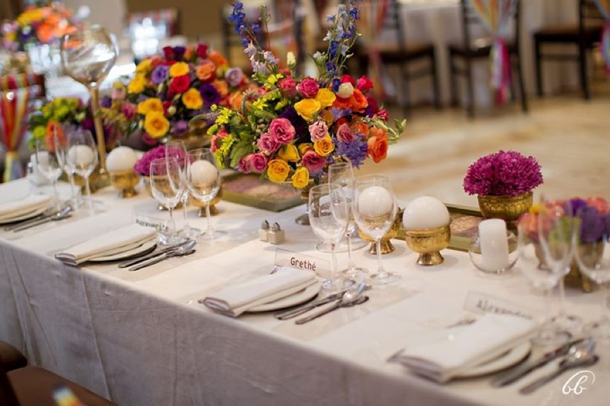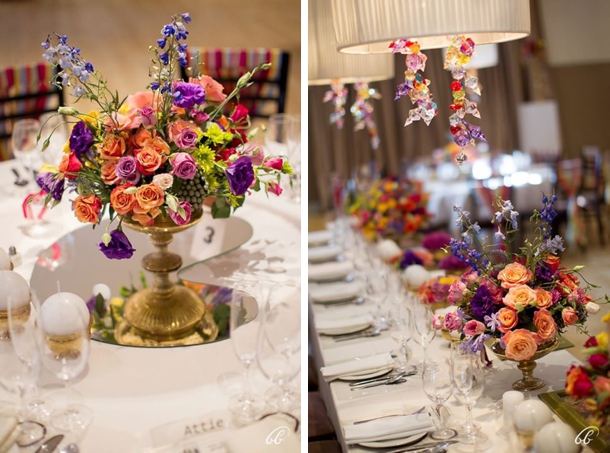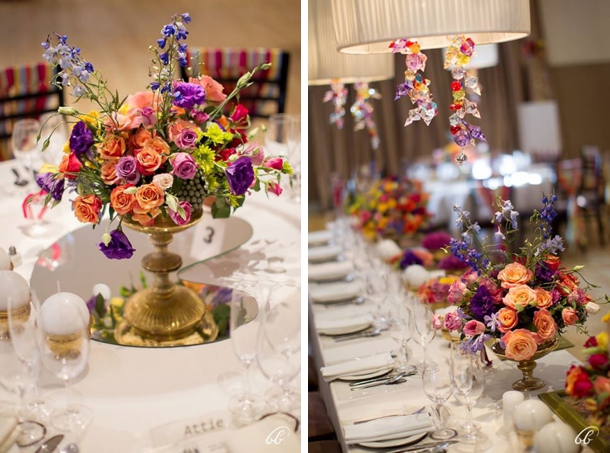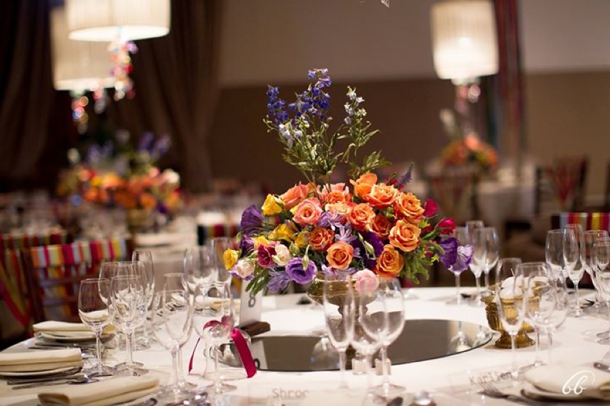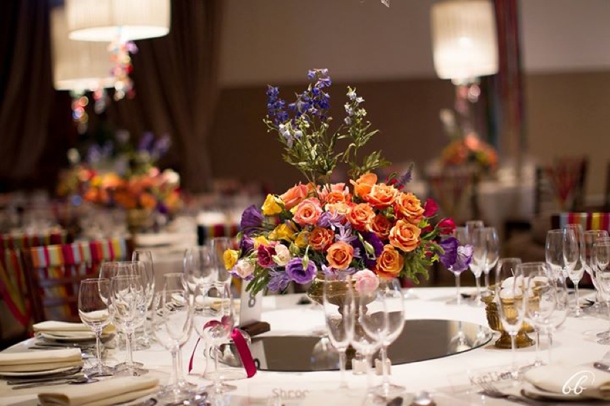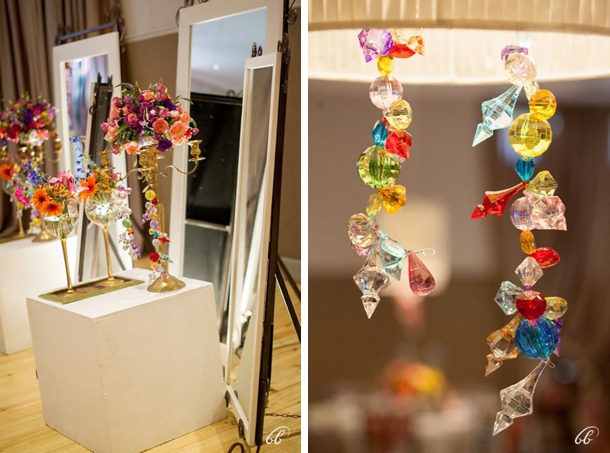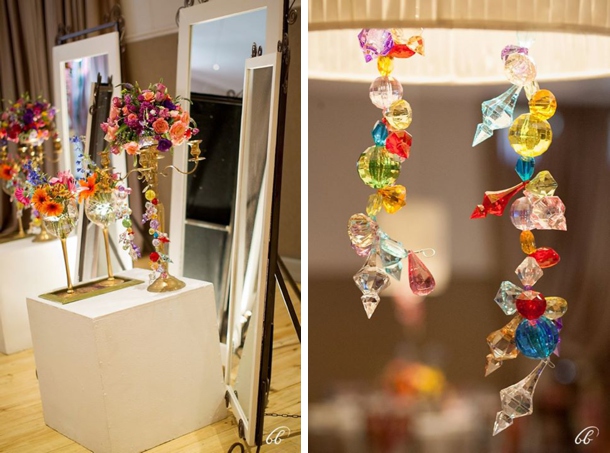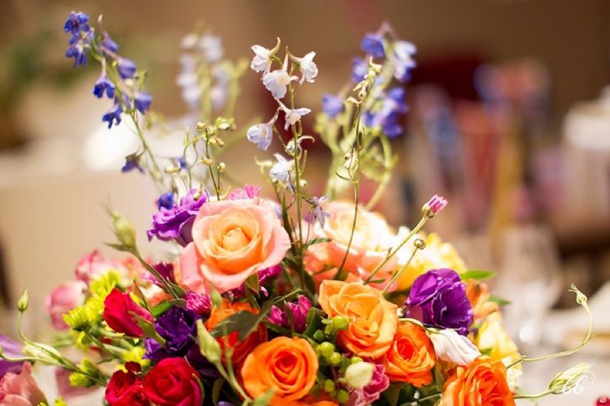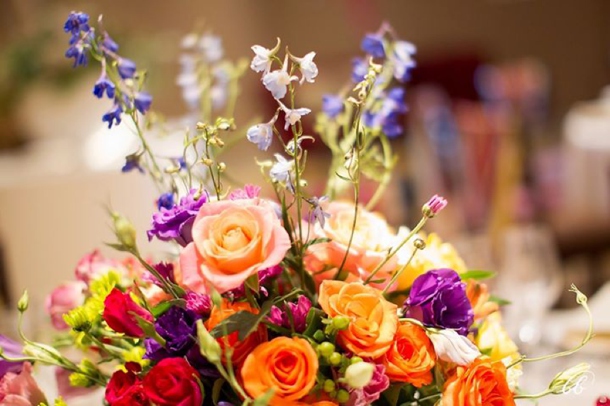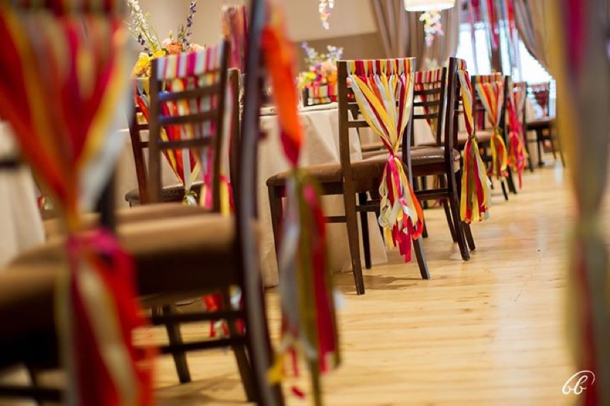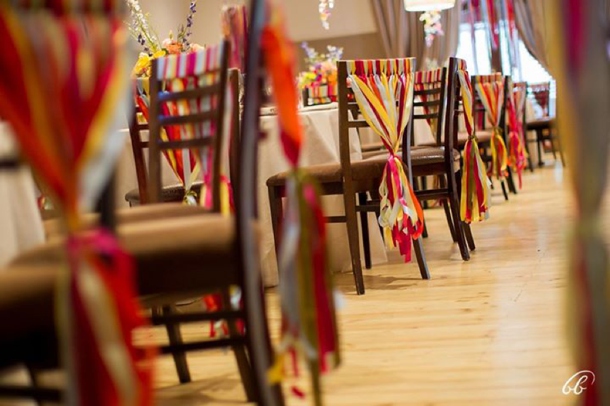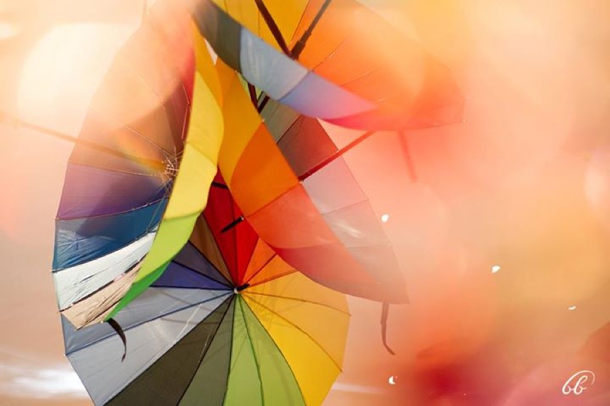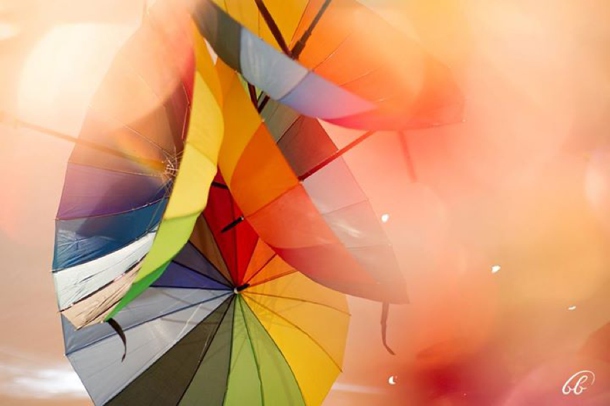 My advice to future brides is to always remind the organisers of your budget, check it and revise it. Keep track of all payments that need to be done. Relax on the day – my motto was, if there are no flowers we will marry without flowers, if there's no food we will get takeaways but, today I am marrying the man I love with my whole heart and that is magical enough.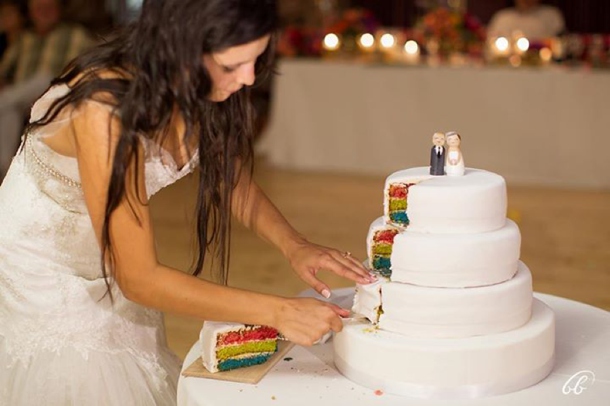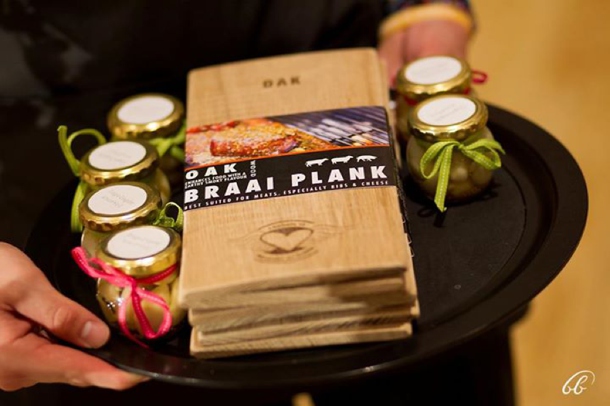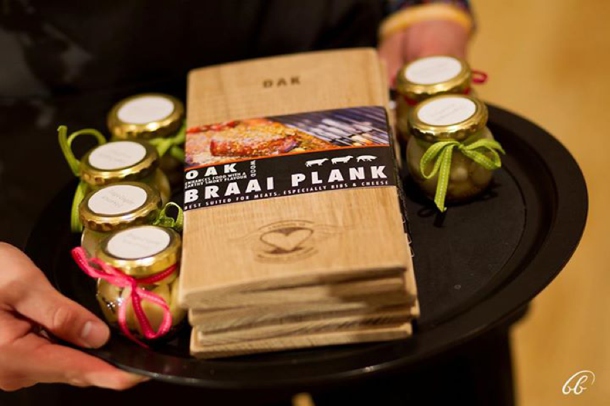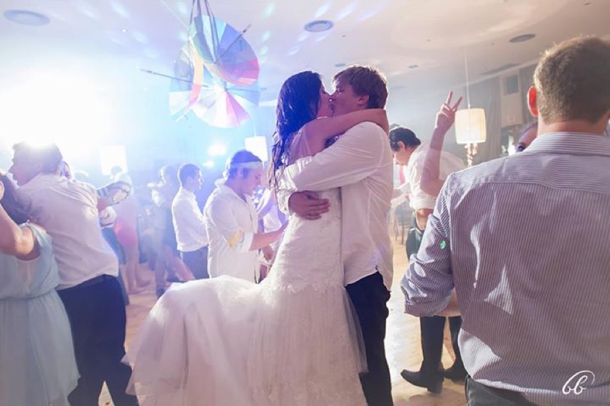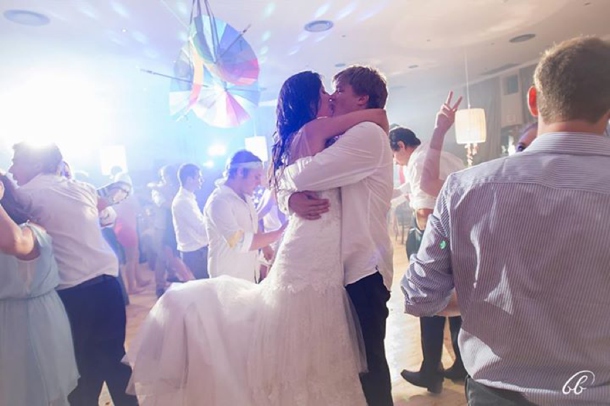 Don't you just love Grethe's attitude? Thank you so much for sharing your colourful, beautiful wedding with us, and to Alex too! And to Bernard, always a pleasure – head over to his website and Facebook page for more.
SERVICE PROVIDERS
Venue & catering: D'Aria | Photography: Bernard Bravenboer | Co-ordination, flowers & decor: Royal Blu | Cake: Dipped Confections | Bride's dress: Elizabeth Stockenström | Bridesmaids' dresses: Forever New | Hair & makeup: Rose Bruins | DJ: DJ Armand from DJ Dean | Video: Vicky Gosling