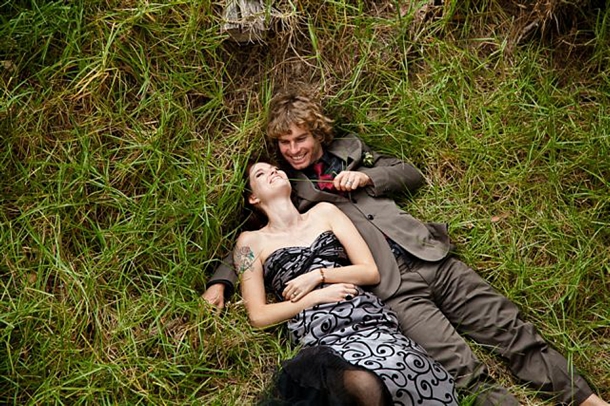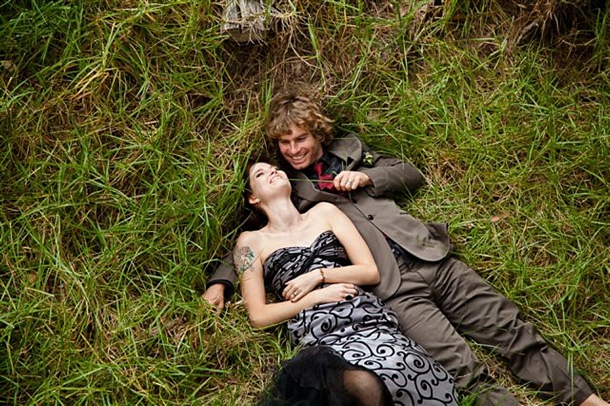 I am BEYOND excited to be featuring this wedding. Pretty much the same level of excited I was when it turned up in my inbox from the lovely Lisa at Talk Functions (do you want to feature a Tim Burton-themed wedding? Um, YES.) Thinking about it now, I probably should have featured it last week for Halloween, but the thing is that Halloween kind of doesn't show up on my radar until my Facebook feed is full of babies wearing pumpkin costumes. Then again, I'm not actually sorry, because this isn't a wedding that should be kept for a fancy dress holiday. This is a wedding that's gorgeous any day of the year. Now I'm a Tim Burton fan, but it's not every wedding stylist who can take a brief like this and make it super stylish. The key to what makes this work is that it has a classic colour scheme (green, black & white), lovely, clever stationery, and breathtaking florals, and the three work together seamlessly to create the perfect balance of creepy and beautiful. Anyone having any kind of theme for their wedding can learn from this one, about taking something meaningful and working with talented service providers to come up with something classy but fun. Bravo Lloyd, Lara and Lisa, and bravo likewise to the awesome Du Wayne, who took the pictures.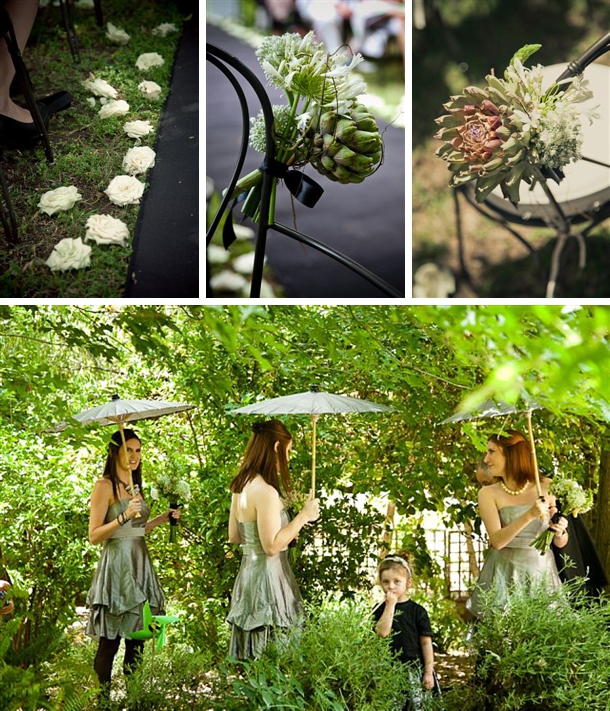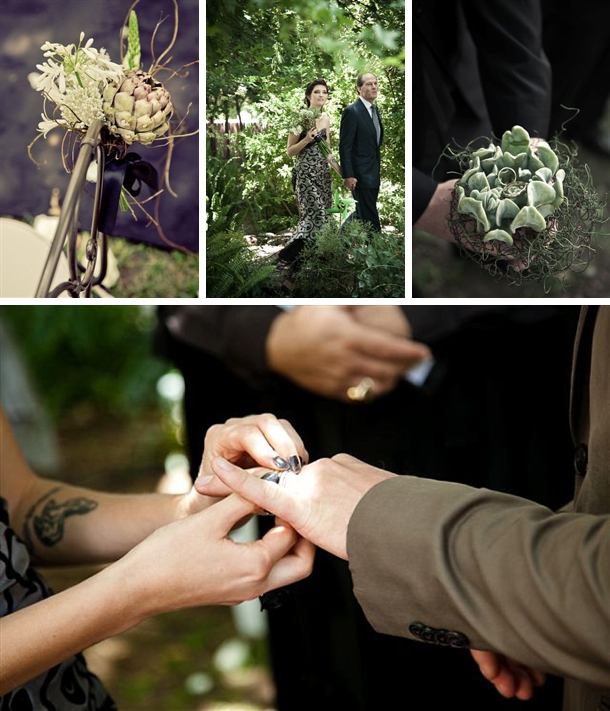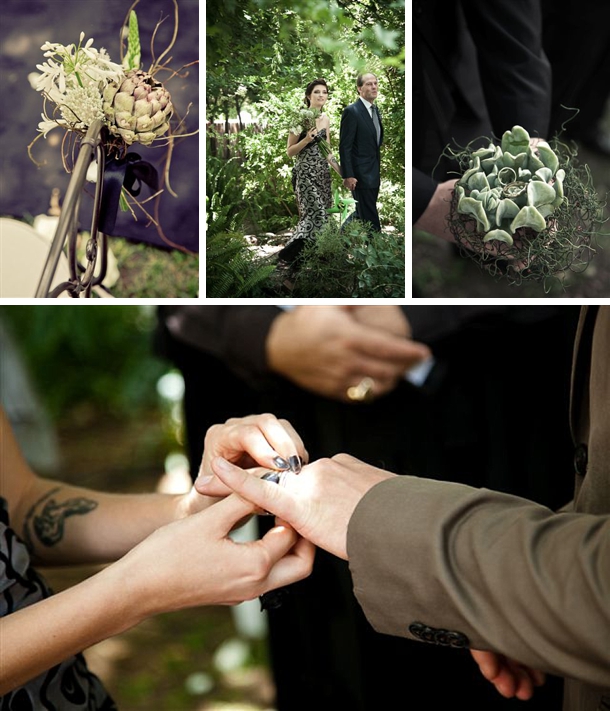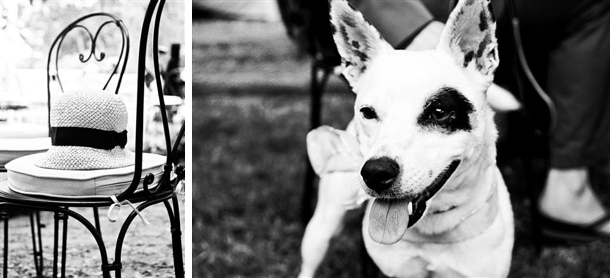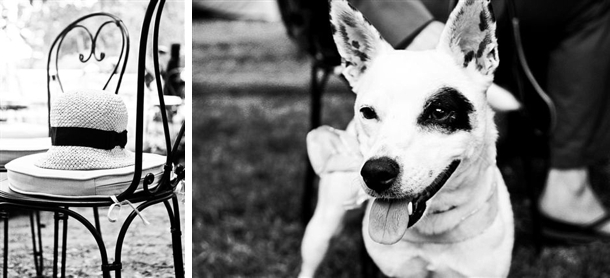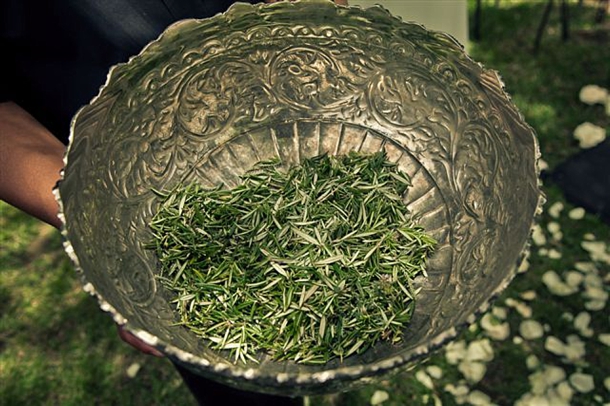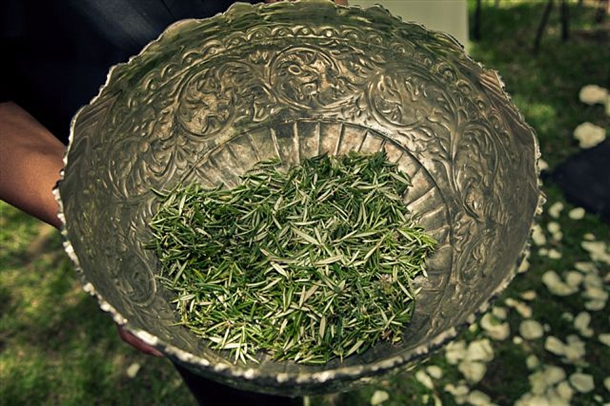 Both Lara and planner Lisa gave their take on the big day:
Lara: Lloyd and I met in recovery. We became friends, and after I came back to visit with my parents and we met up again, I decided to move to Cape Town to study, thinking I would return to England after my three years was up. I ended up getting married!
Lloyd proposed after dinner with his family… he just asked me. I was convinced he was joking until he presented me with a very special ring.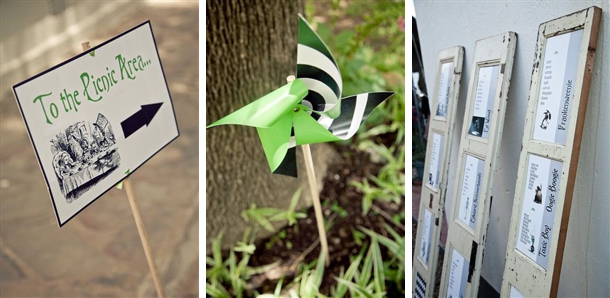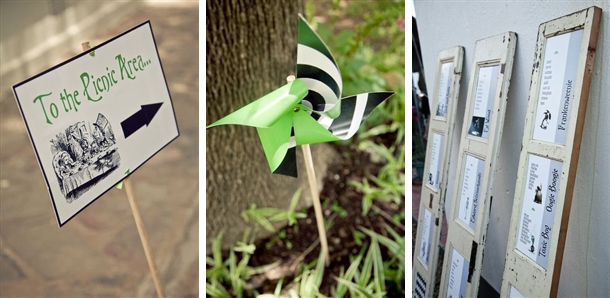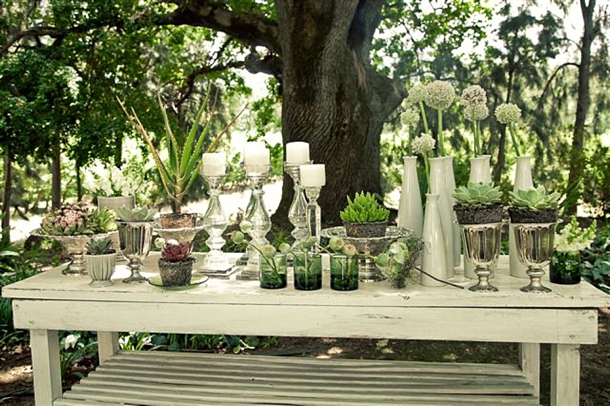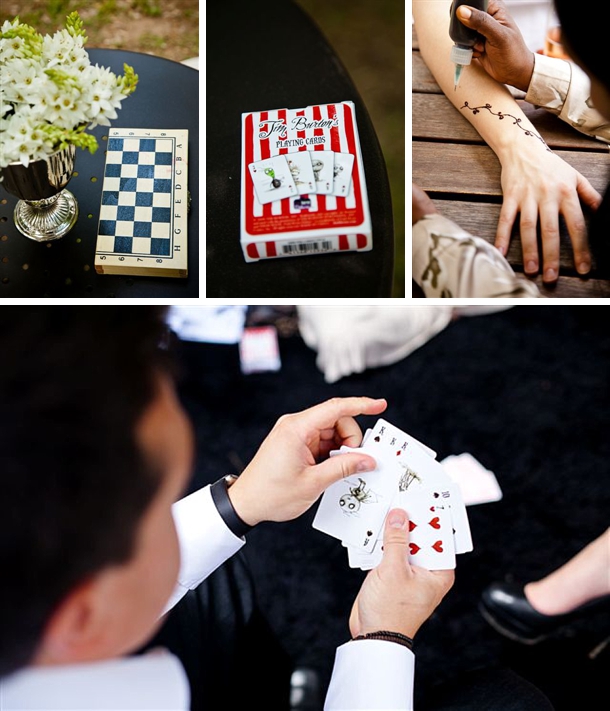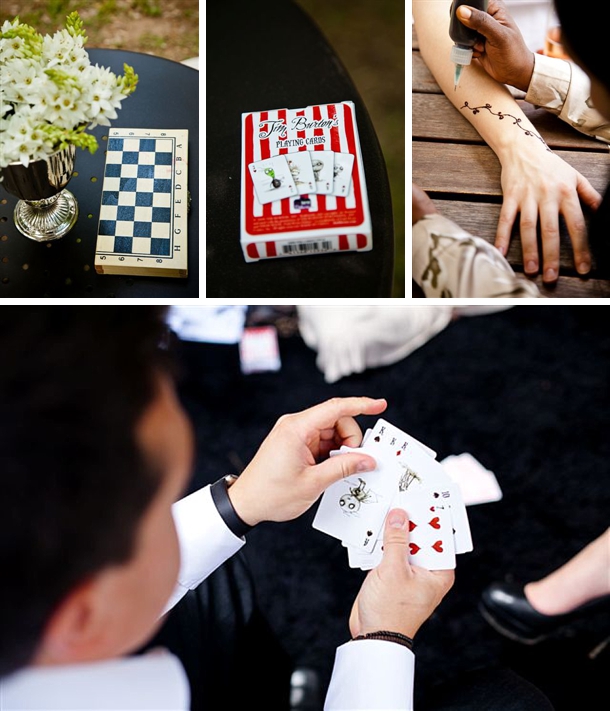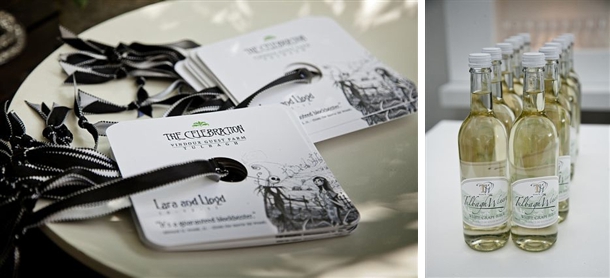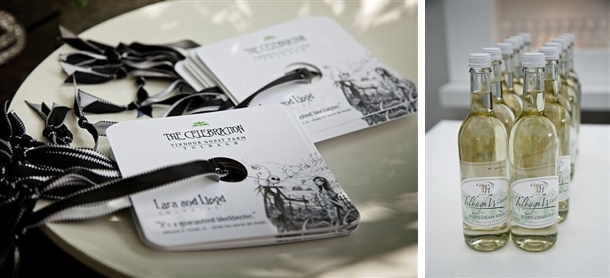 Lisa: Lara & Lloyd chose Vindoux Guest Farm for their wedding celebration, a family run farm only 90 minutes from Cape Town and surrounded by some of the most beautiful scenery in the Cape. They didn't want a typical wedding venue, but somewhere with lots of space where  they could have their dogs with them. Vindoux is rustic and laid back, which complemented the chilled nature of the couple. The day was filled with a variety of outdoor activities. The ceremony under the beautiful oak trees was followed by a picnic luncheon in the gardens, followed by the cocktail hour and then finally the reception, which took place under the bedouin tent. We had a different location for each section, which added to the excitement.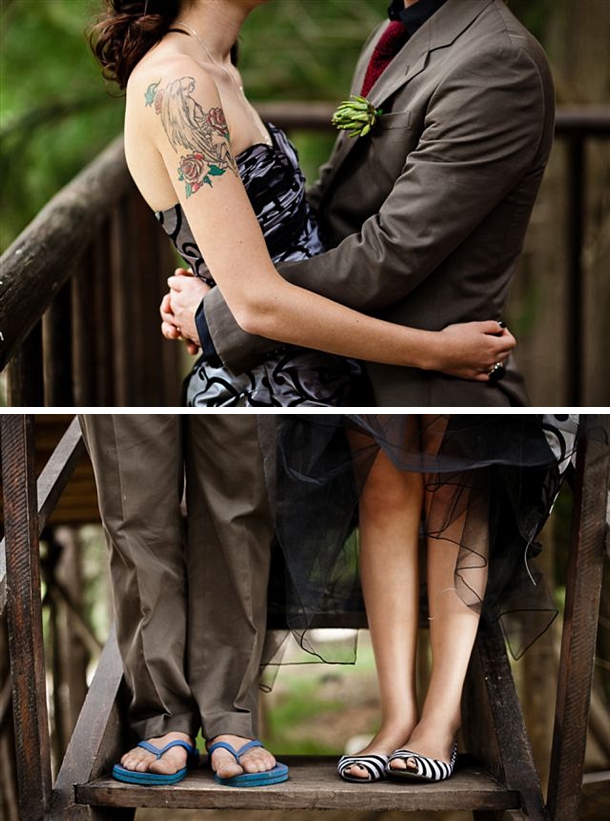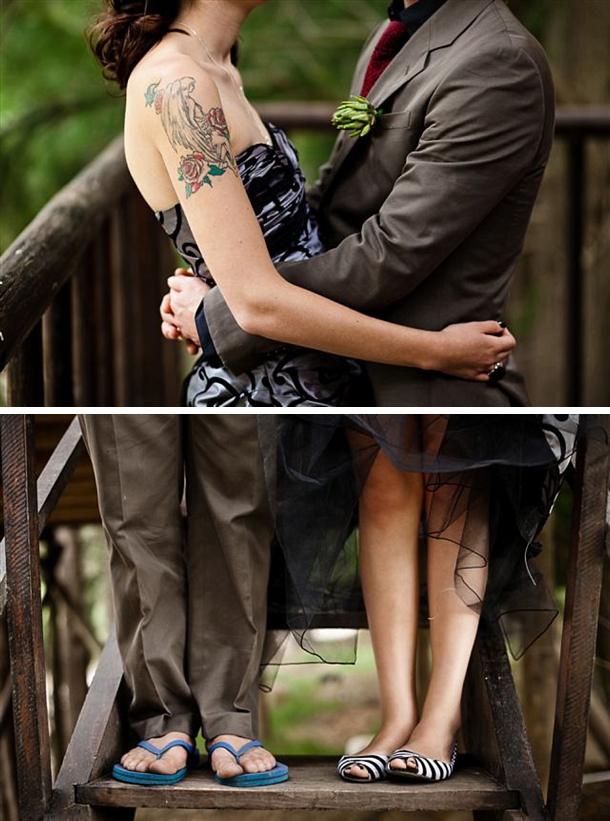 Lara: I have always loved Tim Burton movies and so does Lloyd, so our wedding was Tim Burton themed. Everything was black and white with some green, like Beetlejuice. Our stationery was perfectly creepy and beautiful, with quotes from Tim Burton movies. These included well wish cards, which were a really lovely touch. We didn't expect our friends and family to bother writing anything but we had lots of nice surprises.
Lisa: While Lara was busy with her studies in Graphic Design her mom, Barbara, who lives in the UK, contacted me with the best ever wedding brief, loosely based on Tim Burton's Style. His characters range from sadistic killers to quirky candy makers to adventurous salesmen and their loyal lovable friends. He has written, co-written, produced and/or directed dozens of movies and created some of the world's most memorable characters. These were certainly brought to life on this very special occasion – in fact, Snoekie, Lara's three-legged dog, could have been one of them! The smallest thing could spark a major barking fit. When the guests applauded after the 'husband and wife' announcement, he joined in with many barks of approval, which sparked off a laughing fit by the guests.
This was a fun, unconventional, off the wall, and quirky, hippy, whimsical, outdoor party that lasted until the early hours of the next morning. I just love it when weddings combine tradition and romance with the fun and unique personalities of the couple.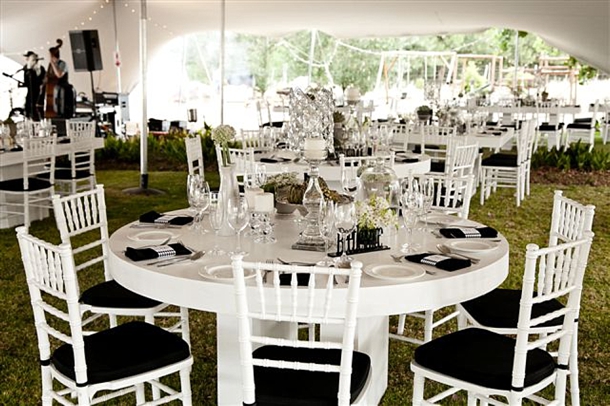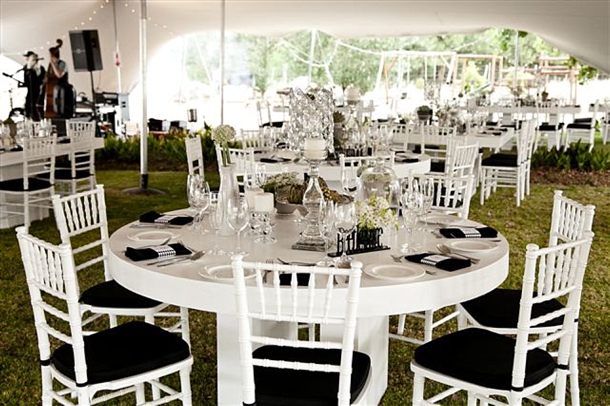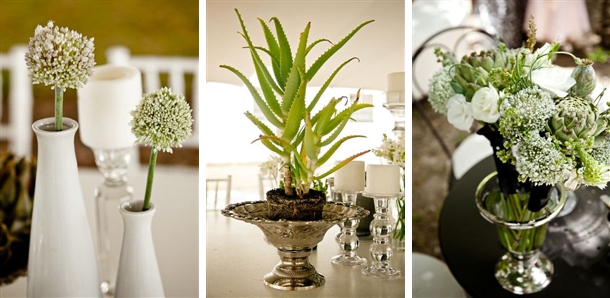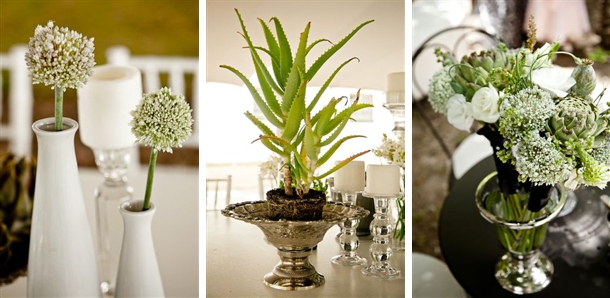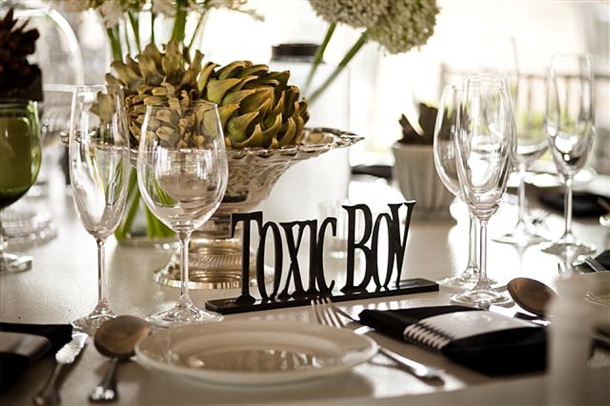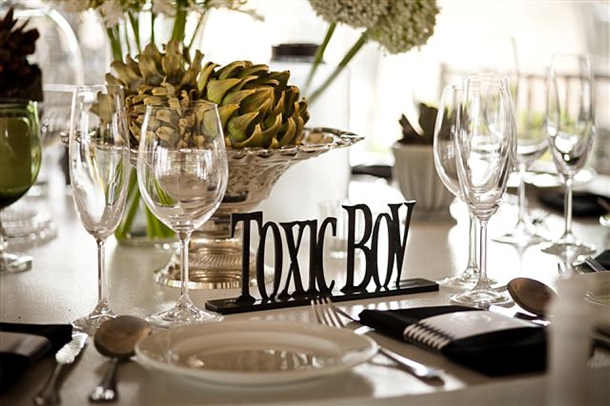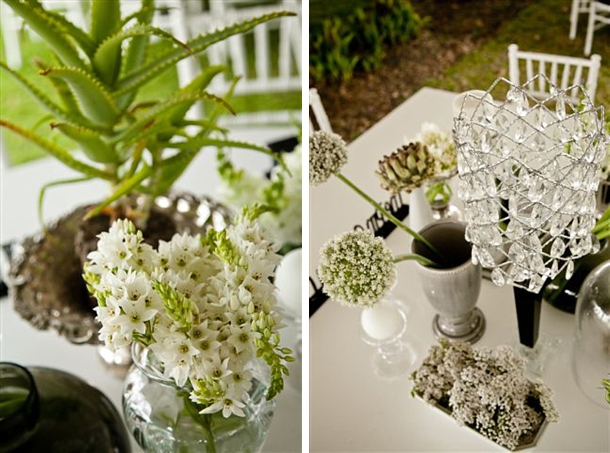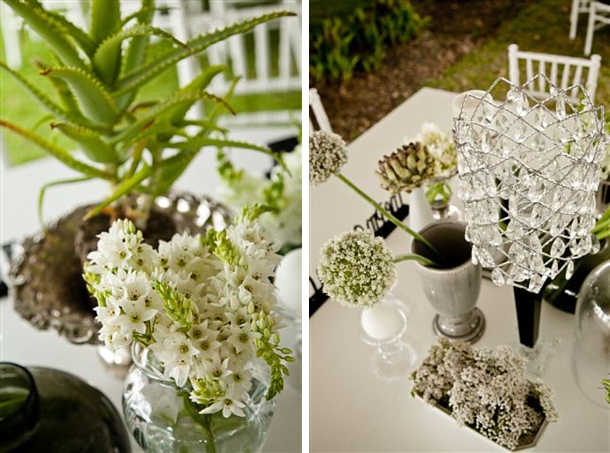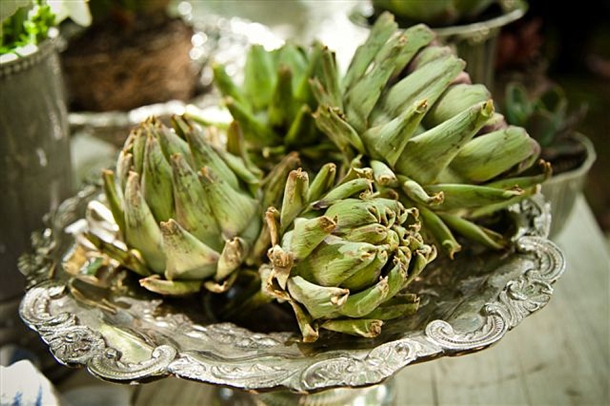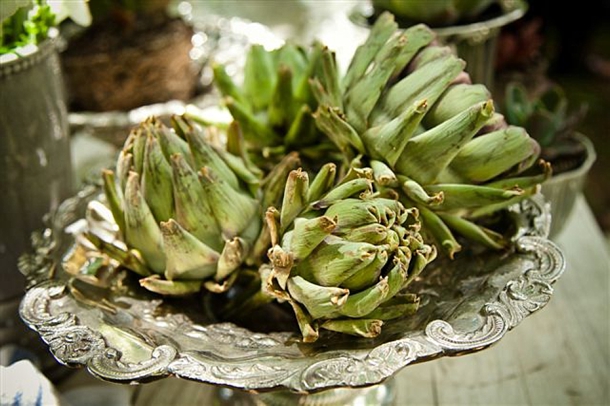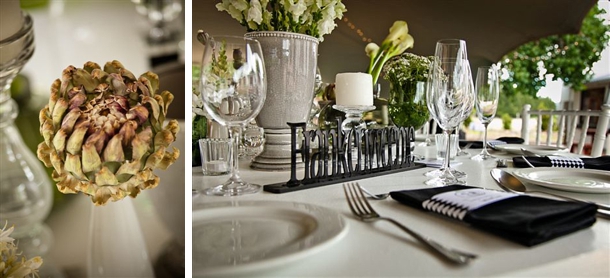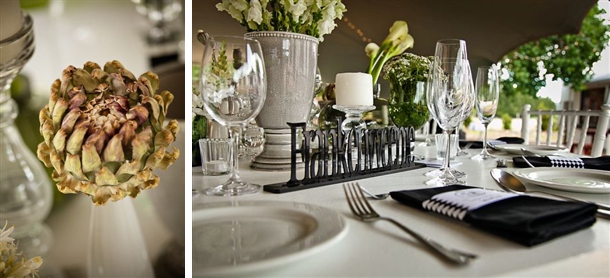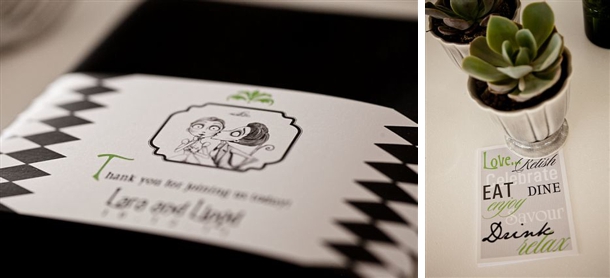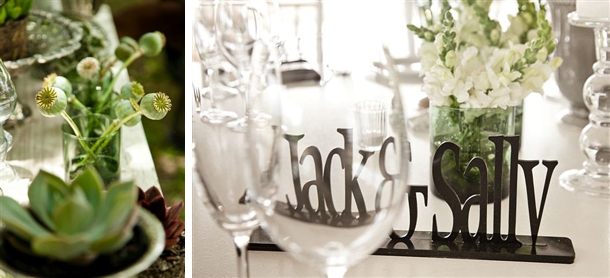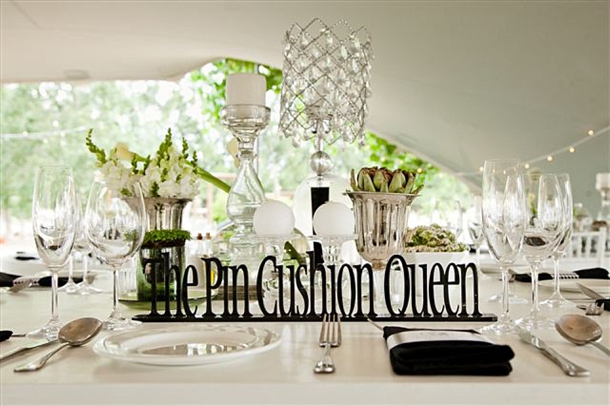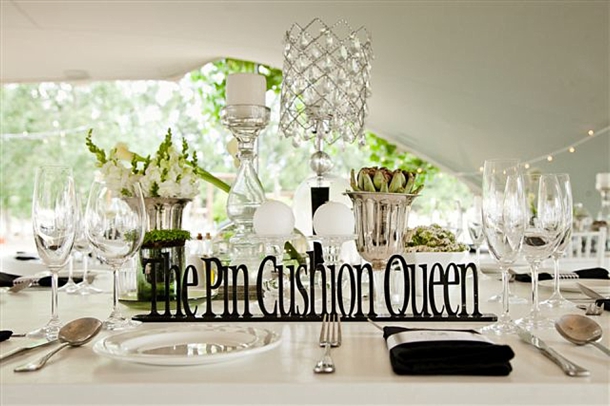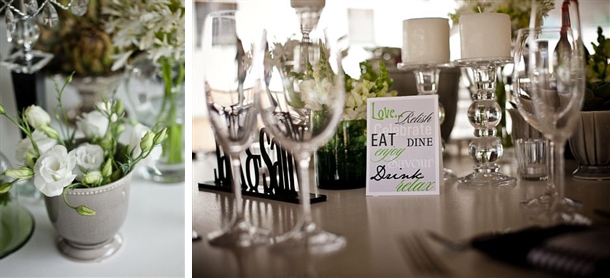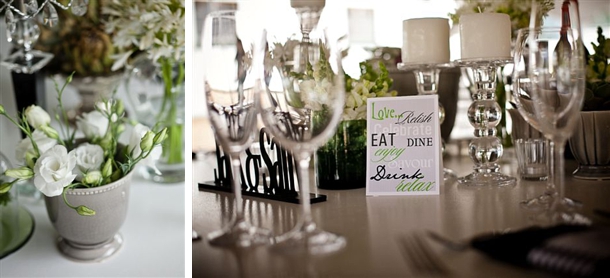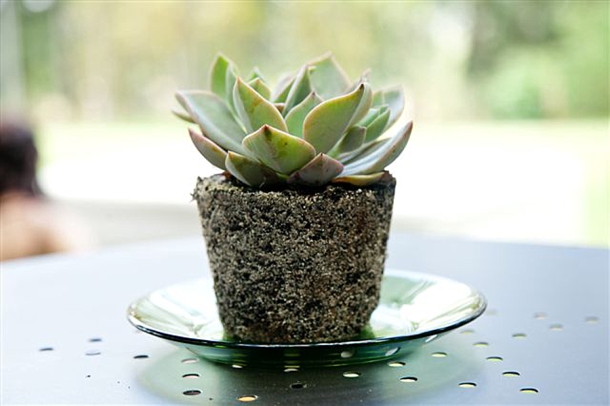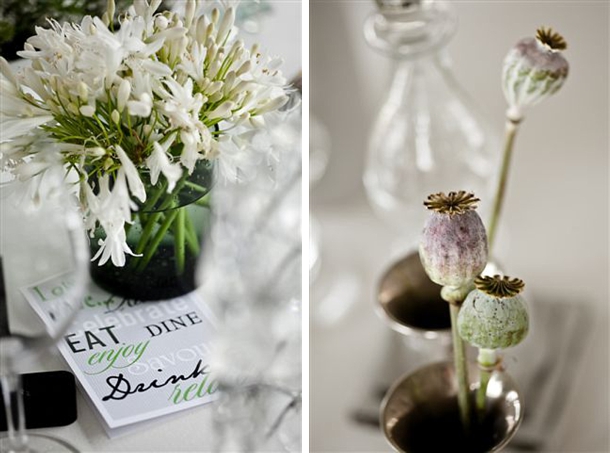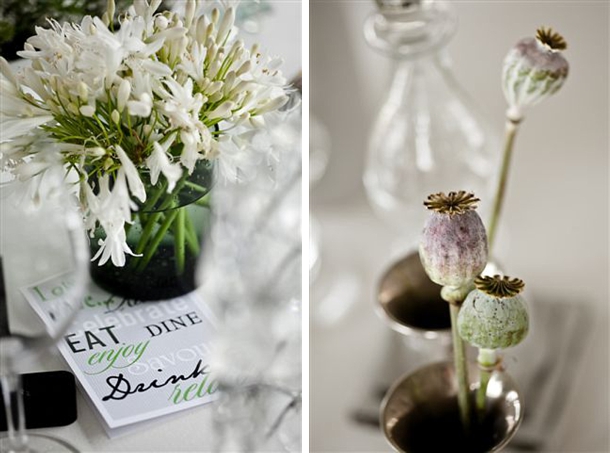 Lisa: The décor was fun and quirky. The colour scheme was black, white and green. Succulent plants dominated the table décor, since Lloyd's mom owns a nursery which specialises in succulents. We used a variety of different containers for them and also added a few flowers to soften the look. Each table was named after Tim Burton's characters. There were so many fun elements, including a wonky, lopsided cake which was a huge talking point.
Lara: Some of the highlights for me were my father's speech, which was wonderful – I cried a lot! Lloyd's sister, Anthea, managed to fly out from Germany at the last minute to be there, which was really special, and the bands were amazing – everybody had such a great time.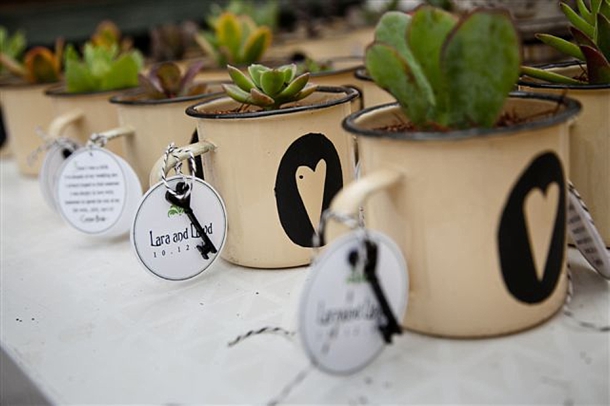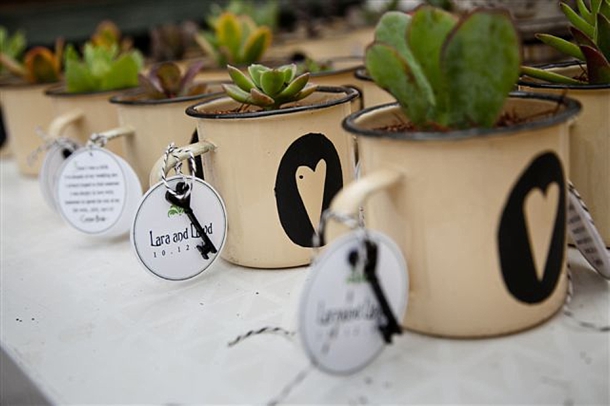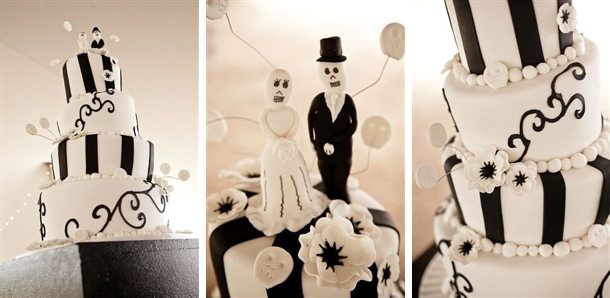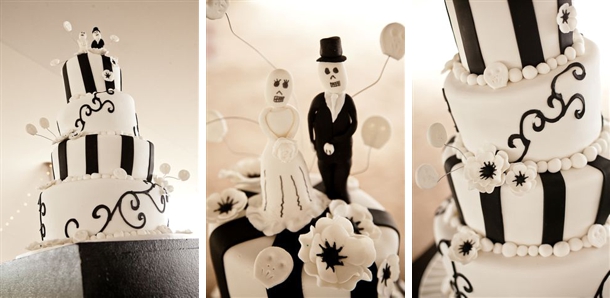 Lara: My advice to future brides is not to listen to anyone else – people will tell you that you can't or your mustn't do things, but it is them putting their own tastes or beliefs onto you. Don't be afraid to put your foot down on the things that are important to you. Keep it as small and uncomplicated as possible, as the stress in the build-up can make you burn out before the day. And don't worry about anyone else or if everyone is happy! It is the one day when you only have to worry about yourself. I was lucky, because I was very busy at college and I had my mother and Lisa do all the work – they knew just what I wanted although I did have to keep saying 'less pretty, more creepy'. I don't think they really believed I wanted skulls on the cake rather than flowers! But they got it in the end. :)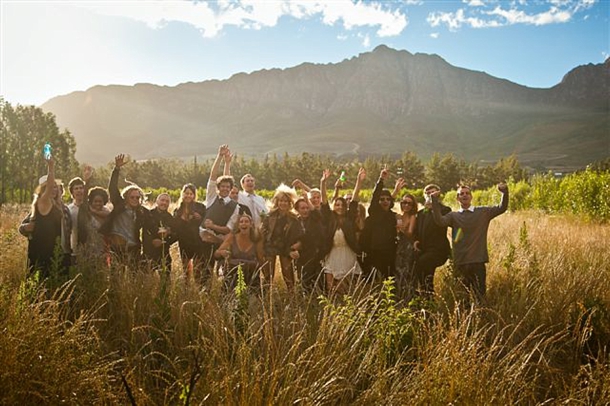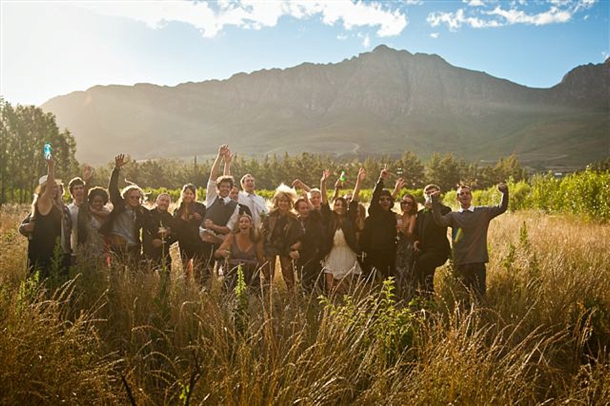 Thank you so much to Lara and Lloyd for sharing their very special wedding with us, and a huge thank you to Lisa and to Du Wayne as well! Head over to Du Wayne's blog to see even more pics.
SERVICE PROVIDERS
Venue: Vindoux Guest Farm | Co-ordination: Talk Functions | Photography: Du Wayne Photography